Team Accountability – Workshop 6 (Eagle Part 2)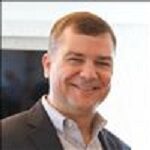 The Appleton Greene Corporate Training Program (CTP) for Team Accountability is provided by Mr. Teschner MBA BA Certified Learning Provider (CLP). Program Specifications: Monthly cost USD$2,500.00; Monthly Workshops 6 hours; Monthly Support 4 hours; Program Duration 12 months; Program orders subject to ongoing availability.
If you would like to view the Client Information Hub (CIH) for this program, please Click Here
Learning Provider Profile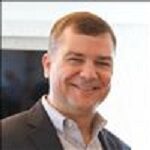 Mr. Teschner is a transformational Leadership Coach and Trainer and Founder & CEO of VMax Group. VMax Group is a St Louis-based Leadership Development company specializing in teaching accountable leadership and high-performing teamwork to businesses across the globe. VMax Group has centered much of its signature training around the proper practice of Accountability. Real Accountability—positive, forward-focused Accountability centered around the process of taking Absolute Ownership for the outcomes the team achieves—is something Mr. Teschner and his team lived during their collective time as member of high-performance military teams. Now they've made it their mission to teach what they know to those who need to learn it.
---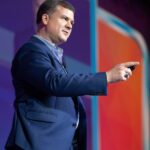 A decorated graduate of the U.S. Air Force Academy, Air University, and the National War College, Mr. Teschner is also both a Distinguished Graduate and former F-15 Instructor at the USAF Weapons School – the Air Force version of "TOP GUN". It was there that he honed his craft of teaching accountable leadership to the top practitioners in the world. Additionally, Mr. Teschner was privileged to command an operational F-22 "Raptor" squadron, flying America's most advanced air supremacy platform. Mr. Teschner was ultimately honored to be promoted to the rank of full Colonel but retired early as a result of a battle with colon-rectal cancer. Mr. Teschner has over 20 years of hands-on leadership experience in High-Performance, High-Reliability Organizations and brings all of that experience with him wherever he speaks, teaches or coaches.
---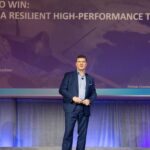 Mr. Teschner has a special way of connecting with his audiences, blending high-impact stories of fighter aviation and personal humility to achieve the intended outcome. In addition, his story of his personal fight with cancer serves as the launch pad for talks about humility, growth, motivation, and constant improvement. Mr. Teschner is the author of the #1 bestselling book, Debrief to Win: How High-Performing Leaders Practice Accountable Leadership, and released his newest bestselling book Aiming Higher: A Journey Through Military Aviation Leadership, a book co-authored with 4 other former Air Force pilots, in May of 2022. His next book, Building Resilience, is due out in the Spring of 2023.
---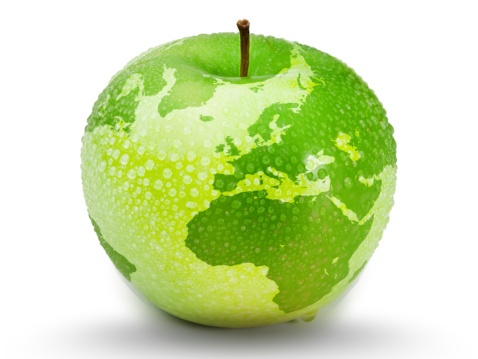 MOST Analysis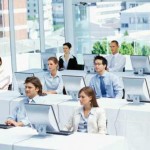 Mission Statement
This will be an EAGLE planning practicum, an opportunity for the team to plan and provide feedback to one another. Outcome: the team is comfortable with tactical planning IAW EAGLE. Desired Learning Objectives. We are able to apply the EAGLE Planning Process to a practical example. We are able to provide meaningful feedback on how EAGLE was applied.
---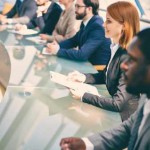 Objectives
01. Importance Of Feedback: departmental SWOT analysis; strategy research & development. Time Allocated: 1 Month
02. Feedback In Planning: departmental SWOT analysis; strategy research & development. Time Allocated: 1 Month
03. Feedback System: departmental SWOT analysis; strategy research & development. Time Allocated: 1 Month
04. Employee Feedback: departmental SWOT analysis; strategy research & development. Time Allocated: 1 Month
05. Customer Feedback: departmental SWOT analysis; strategy research & development. Time Allocated: 1 Month
06. Continuous Feedback: departmental SWOT analysis; strategy research & development. Time Allocated: 1 Month
07. Outcomes of Tactical Planning: departmental SWOT analysis; strategy research & development. 1 Month
08. Formal Review: departmental SWOT analysis; strategy research & development. Time Allocated: 1 Month
09. Feedback Culture: departmental SWOT analysis; strategy research & development. Time Allocated: 1 Month
---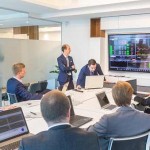 Strategies
01. Importance Of Feedback: Each individual department head to undertake departmental SWOT analysis; strategy research & development.
02. Feedback In Planning: Each individual department head to undertake departmental SWOT analysis; strategy research & development.
03. Feedback System: Each individual department head to undertake departmental SWOT analysis; strategy research & development.
04. Employee Feedback: Each individual department head to undertake departmental SWOT analysis; strategy research & development.
05. Customer Feedback: Each individual department head to undertake departmental SWOT analysis; strategy research & development.
06. Continuous Feedback: Each individual department head to undertake departmental SWOT analysis; strategy research & development.
07. Outcomes of Tactical Planning: Each individual department head to undertake departmental SWOT analysis; strategy research & development.
08. Formal Review: Each individual department head to undertake departmental SWOT analysis; strategy research & development.
09. Feedback Culture: Each individual department head to undertake departmental SWOT analysis; strategy research & development.
---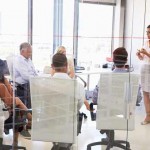 Tasks
01. Create a task on your calendar, to be completed within the next month, to analyze Importance Of Feedback.
02. Create a task on your calendar, to be completed within the next month, to analyze Feedback In Planning.
03. Create a task on your calendar, to be completed within the next month, to analyze Feedback System.
04. Create a task on your calendar, to be completed within the next month, to analyze Employee Feedback.
05. Create a task on your calendar, to be completed within the next month, to analyze Customer Feedback.
06. Create a task on your calendar, to be completed within the next month, to analyze Continuous Feedback.
07. Create a task on your calendar, to be completed within the next month, to analyze Outcomes of Tactical Plannings.
08. Create a task on your calendar, to be completed within the next month, to analyze Formal Review.
09. Create a task on your calendar, to be completed within the next month, to analyze Feedback Culture.
---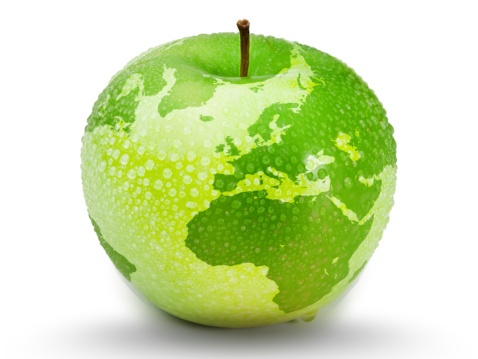 Introduction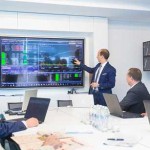 Since at least the mid-twentieth century, the subject of how to motivate employees to develop has sparked considerable debate and research. Nonetheless, the debate has recently become more heated. Bridgewater Associates' ongoing experiment in "radical transparency" and Netflix's culture, which the Wall Street Journal recently described as "encouraging harsh feedback" and subjecting workers to "intense and awkward" real-time 360s, are just two examples of the overarching belief that the way to increase performance in companies is through rigorous, frequent, candid, pervasive, and often critical feedback.
How should feedback be given and received? We are perplexed. How much, how frequently, and with which new app? And, given the uproar over Bridgewater's and Netflix's methods, how hard-edged and fearlessly open should we be? Yet, there is another question that we are ignoring, and it is a critical one. The pursuit of better ways to give and receive feedback assumes that feedback is always beneficial. But we're just interested in it because we want to help people achieve better. And when we investigate it, asking ourselves, "How can we help each person thrive and excel?" we discover that the answers lead us in a different route.
To be clear, instruction—telling people what steps to take or what facts they lack—can be quite beneficial: That is why checklists are used in airplane cockpits and, more lately, operating rooms. There is a proper manner for a nurse to safely administer an injection, and if you, as a new nurse, miss one of the steps or are uninformed of key data regarding a patient's condition, someone should notify you. However, the instances in which the actions or knowledge required to accomplish a job can be objectively stated in advance are few and increasing rarer. What we mean by "feedback" differs greatly. Feedback is about telling individuals what we think of their performance and how they may improve it, whether it's giving an effective presentation, leading a team, or developing a strategy. Yet the evidence is unambiguous on this point: telling individuals what we think of their performance does not help them grow and excel, and telling people how they should better actually hampers learning.
---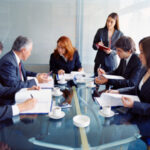 The Influence Of Feedback
With organizations under pressure and budgets even more so, picking someone to grow and advance has never been more difficult, vital, or financially scrutinized. Human resources departments are responsible for delivering focused and accountable training programs, developing up-to-date succession plans, and managing talent pools, and they are increasingly being challenged to perform more, faster, and for less money.
Feedback is a very successful and surprisingly low-cost method of assessing and developing individuals, teams, and the organization as a whole. Cost-effective 'talent' technologies are now available for businesses of all sizes, and the broader benefits can be realized without the requirement for full-fledged enterprise systems. When used properly, these technologies enable employees to receive organized and relevant feedback on their performance, create focused training plans and work experience opportunities, and set realistic career goals. Collecting outcomes for the organization can assist inform the overall skills development plan, training, and succession planning. This article investigates the role and contribution of feedback to the development of individual and organizational capabilities.
---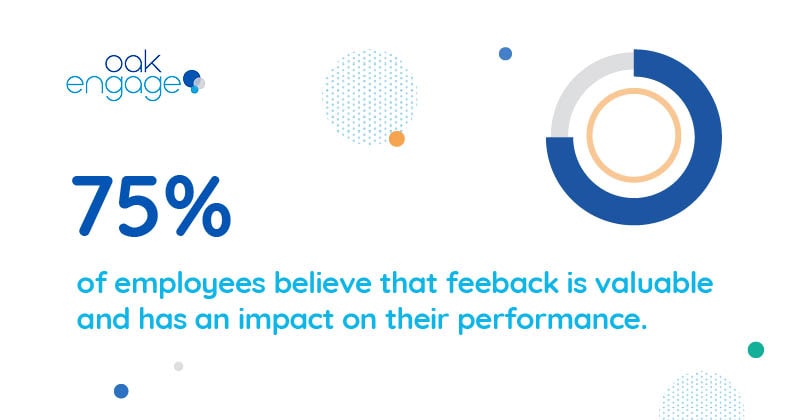 ---
Without feedback, the individual is unaware of the impact of their decisions and actions on their organization and relationships – it is the key to self-awareness. Feedback can originate from a variety of formal and unstructured sources, such as financial, business process, or HR data (staff turnover, for example), as well as subjective sources such as comments or ratings from managers, colleagues, or consumers. Because of the relationship and potential damage to their self-identity, senior personnel frequently fear receiving feedback. Yet, feedback can include both good and negative features, and it is increasingly being sought and used for purposes other than developing self-awareness.
---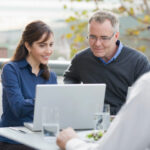 Feedback Collection And Reporting
Aside from seeking feedback for personal learning and development plans, common causes for launching a feedback program include HR activities such as:
• selection for progression and promotion
• performance evaluation
• selection for leadership and management development programs
These feedback programs involve the collection of structured and unstructured input (usually utilizing a questionnaire as a diagnostic) from colleagues who work with and around the individual, hence the phrases '360° reviews' or, in the United States,'multi-rater feedback'. Gathering feedback from individuals with whom an individual works can be particularly cost-effective when compared to other evaluation approaches, such as assessment centers.
A 360° evaluation often results in a personal report that compiles comments from these sources into a single document for the individual. The report's analysis emphasizes important strengths and development areas, frequently pointing to accessible development options. The worth of such a report is determined by the measures taken as a result of its investigation. It is best practice (though unfortunately not consistently practiced) for a trusted person to assist an individual in interpreting the data, framing the feedback to suit their own perspective, and identifying development solutions that can contribute to the individual's overall development plan.
---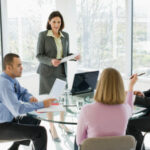 Giving Useful Feedback
As managers, HR experts, and psychologists, we should be used to providing feedback on a daily basis, and we are frequently asked to act as feedback facilitators, assisting employees in understanding and utilizing their 360°feedback reports. We may also be requested to provide input to people on subjects that others may avoid, or to persons who have shown to be particularly difficult. This simple FEED model will help guarantee you make a worthwhile contribution in these scenarios, as well as in any situation where you need to provide feedback to someone else:
• FACTS
Explain what the person actually does – how does the behavior appear? What did they have to say?
• EXAMPLE
Please provide a recent example or case where this was critical.
• EFFECT
What impact does this have (on other people's impressions, the individual's work, you, the team, and clients)?
• DIFFERENT
Offer an alternate strategy, or ask the person what they could have done differently. This paradigm is applicable to any type of feedback and should be a primary consideration when creating and implementing 360° programs.
Responding To Feedback
How we react to good and negative feedback is heavily influenced by our genetic make-up. People who are driven to succeed and achieve goals ('positively wired') interpret and internalize positive and negative feedback very differently from those who are driven to avoid failure and punishment ('negatively wired'). A highly motivated goal-driven employee, for example, will view positive feedback as validation and reinforcement of present behavior. This generates a virtuous loop in which the individual strives harder. Negative feedback has little effect on these people unless it is brought to their notice with clear repercussions. The opposite is true for people who dread failure: negative feedback motivates them to try more, whereas positive input has no impact on their motivation levels. People frequently believe they have 'escaped' whatever consequences they dreaded. When individuals receive feedback without guidance or assistance from an experienced coach or facilitator, it will only act to reinforce current behaviors (some desirable, some less so) and will have very little impact other than maintaining the status quo or exacerbating matters: we have all seen highly successful people derail themselves due to a lack of awareness of the downsides to their behaviors. Although some people dislike input, others appreciate it, but soliciting feedback can be dangerous.
Negative peer reactions might add to the psychological cost of seeking feedback for persons who are not offered assistance. People that have a positive feedback orientation (that is, they seek it out and enjoy receiving it) understand how beneficial it can be, and they tend to be both resilient and sensitive to how others perceive them. They also feel responsible for taking action based on feedback for their own growth and development. These people are also commonly labeled as 'constant learners'.
Therefore, while it is well acknowledged that feedback is crucial for the learning process, many of us still find it difficult to respond constructively, particularly to input that is regarded as negative. Other people, on the other hand, are uncomfortable when they are given praise. Well-thought-out and properly crafted feedback (as stated in the preceding section) can assist overcome less-than-enthusiastic responses to performance or behavior reviews. Some people are more naturally responsive to comments than others, but timing is also important in achieving a positive response. While there are no hard and fast rules, the following recommendations may be helpful:
---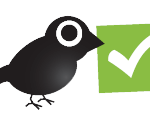 When to Provide Feedback
• When the individual requests it;
• Immediately after the individual has completed a 360° review process, assessment, or development center; and
• Quickly after a key event in which the individual either performed exceptionally well or might have done better.
• When the individual appears to be unaware of an issue that is harming their performance or restricting their possibilities of advancement
• When the individual's performance or behavior is affecting others
• During coaching sessions or informal discussions about the individual's performance
---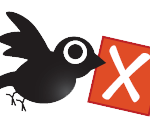 When Not To Provide Feedback
• When the individual is not ready to hear it (for example, if they are agitated or angry)
• When there are distractions or other people around (particularly if the feedback is of a critical nature)
• When there is insufficient information to provide meaningful feedback;
• When an individual has already received appropriate feedback but is avoiding taking responsibility for doing anything about it; and
• When the individual is demonstrating resistance to the overall development program.
Overcoming Defense And Resistance Mechanisms
In their book Behavioural Coaching, Suzanne Skiffington and Perry Zeus emphasize the need of knowing defense mechanisms while offering feedback. They use the example of someone who claims to enjoy both positive and negative feedback but is actually guarding themselves against rejection or hurt. When given bad news, most of us experience some discomfort, and it is critical that both the feedback source and the recipient realize this when discussing performance. The feedback provider's responsibility is to be sensitive and vigilant to the recipient's feelings and reactions, and the recipient's job is to be as open-minded as possible: everyone's views can differ, and other people's perspectives are valuable, even if they don't always match our own.
When you are forced to provide feedback, it is also important to remember that few people are completely comfortable doing so; nevertheless, with practice, preparation, and certain principles to follow, the experience does not have to be unpleasant for either you or the recipient.
---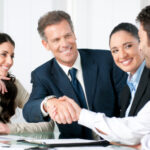 The Quantitative Significance Of Feedback
According to a Top Employers Institute research of 600 firms from 99 countries, experts believe that feedback is the best way to gauge performance.
According to the data gathered, the standard yearly performance review is insufficient for most workers, who demand speedier and more consistent feedback as well as more transparent goal-setting methods.
Brazilian enterprises, in this regard, provide a solid insight into how it appears to be in line with the worldwide trend.
Brazil had 26 participating firms with a combined workforce of 300,000 experts.
According to the poll, all of these organizations offer management training programs that emphasize open, constructive, and continuing feedback.
Brazil has a higher rate than several wealthy countries, including Italy (87%), the United Kingdom (90%), and France (79%).
Goal openness is another intriguing phenomenon. Managers have totally transparent communication on performance objectives with collaborators reporting directly to them in 79% of the Brazilian firms studied. In France, this figure is only 13%, whereas in Germany, it is 43%.
The study indicated that organizations recognized by the Top Employers Institute have matured and begun to redefine their employees' performance goals by shifting them from once-a-year assessments to processes of continuous and transparent communication carried out on a daily basis.
What Benefits Can Providing Feedback Bring To Your Company?
Some people associate feedback with scolding and negative emotions such as fear and hurt.
Criticism is frowned upon in some cultures. When it comes to correcting something that does not match standards, hostility is the most commonly used resource.
To modify such perceptions, the feedback process must be elevated to the level of organizational culture. And should be pushed as a key activity for personal development as well as for starting and running a business.
Being appraised is typical when providing services or selling items. Unfortunately, the answer may not be as positive as expected, leading to disappointment.
Knowing how to deal with negative feedback is critical for seizing growth chances.
It comes down to a choice: either move forward or retreat in rage.
Establishing a feedback culture and fostering it among managers and subordinates maintains the organization's dual path. In time, the ability to accept critique will come naturally, bringing harmony to the workplace.
Respect becomes mutual with the adoption of feedback as a culture, resulting in more synchronous and dynamic communication and relationships. Everyone benefits: the team, the leader, the firm, and the customer.
---

---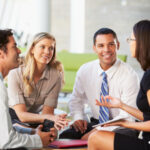 The Impact of Technology
Technology plays a key role in both managing the feedback provision process and assisting in identifying ways for people to act on their comments. Following a feedback loop, a set of development alternatives closely aligned with the objectives of the individual's work can be a crucial pillar of support, and these development options are frequently available within Learning Management Systems (LMSs) or newly emerging career planning systems.
There is a clear and direct relationship between the use of feedback and diagnostic tools and an organization's capacity to provide much needed focus and clarity on how to invest scarce development resources. Feedback tools such as 180° appraisals and 360° reviews, combined with career planning tools, can not only provide a rich source of feedback and a foundation for constructive dialogue between a line manager and a staff member, but they can also provide valuable insights for the overall skills portfolio, training plan, and succession planning process when used effectively across an organization.
Larger organizations have had the benefits of fully integrated HR systems for some time, but they do not always take full advantage of them. As the trend toward a more integrated approach to HR, training, recruitment, succession, and so on (commonly referred to as talent management) gains traction, the tools are more likely to be fully utilized. Yet, the obstacles have been larger for small and medium-sized businesses. Many organizations have dabbled in LMS and 180° and 360° feedback, but these programs are frequently based on onerous manual procedures and, most unfortunately, are not used successfully as feedback mechanisms for workers and the organization as a whole.
---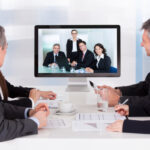 The Significance Of Feedback In The Digital Age
Examples of the irrefutable digital era include online resume repositories, corporate social networks, and recruiting portals. Yet, technological advancements present ongoing issues for human resource departments and general personnel management.
Because some catching up is required, resigning departments in charge of the connection between firms and the internal public is a source of concern and controversy among specialists.
Some businesses, particularly the younger ones, are adapting more swiftly.
Traditional corporations, on the other hand, may offer some resistance and struggle to conform into a new framework.
All businesses will succumb to technology at some point because it is an inherent aspect of society's progress.
After all, individuals are becoming more linked every day, whether through social media, online banking, or internet purchasing.
To stand out or remain active in the market, organizations must follow and align with such shifts.
Businesses must understand their own demands and select the appropriate resource from among several options.
Digital transformation must encompass the entire organization, which entails adopting solutions that streamline procedures across many industries.
Expenses should be viewed as investments with both short and long-term returns.
Leadership must also be involved and adopt a fresh perspective.
Leaders must encourage change and view it as an innovation that will benefit themselves, their staff, customers, and suppliers.
In the digital age, thinking about feedback means imagining positive developments that will put the business one step ahead of its competition.
Putting technology projects into action lifts the company out of obscurity and elevates it to the status of a reference.
Feedback System
Internal communication is no longer merely a helpful resource for a firm. It has evolved into a strategic area.
Viewing people as a corporation's most valuable resource has made a significant difference in supporting such change.
People are no longer happy with stale information and untrustworthy media. Employees want to learn about a company and its processes, but they also want to be involved in decision-making.
Employees who carry out projects within organizations are increasingly demanding open conversation and frequent engagement. Such openness and inclusiveness are essential for a healthy atmosphere and a strong culture.
As a result, specific platforms emerged with the goal of facilitating communication between leaders and partners. On smartphones or tablets, feedback is as simple as a few clicks.
It's a simple and effective solution. Information flows in real time through systems that are open to all employees and ensure their opinions are heard.
---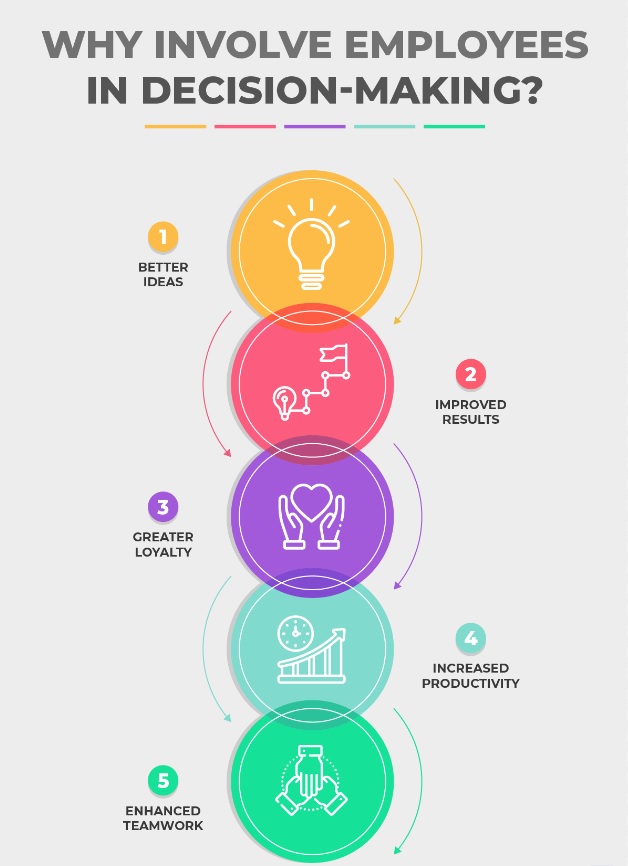 ---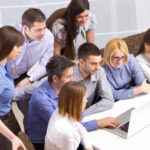 Creating A Vision For The Future
Performance improvement as a result of feedback programs is invariably dependent on the manager's skills, and tragically, the manager's growth is sometimes disregarded in the implementation of such systems and processes. The manager and employee have access to and comprehension of the organization's advancement options. Internal job boards make inroads, but they fail to let employees determine any direction for themselves (or place their development in any perspective) other than that provided by the current crop of openings. Career planning tools go well beyond simply advertising current openings on the intranet by providing a comprehensive perspective of the skills and expertise required for all roles within the organization. Employees can evaluate their skills against prospective new jobs and design a personal growth pathway within a framework of realistic expectations on both sides with the proper support and coaching from their line manager and the Learning & Development team.
Learning and Development's Contribution
The function of training manager takes on a new significance and an altogether more exciting perspective in the world of integrated talent management. The key to success is understanding where the firm is heading conceptually and then translating that understanding into talent requirements. The training manager must then use HR systems to guarantee that the right skills are recruited, trained, and developed, as well as that sufficient internal skills and experience are built up for the future and fed into the succession planning process.
When properly positioned, this positions Learning and Development as an added value function, a critical component of HR, and a critical contribution to the organization's future competitiveness.
---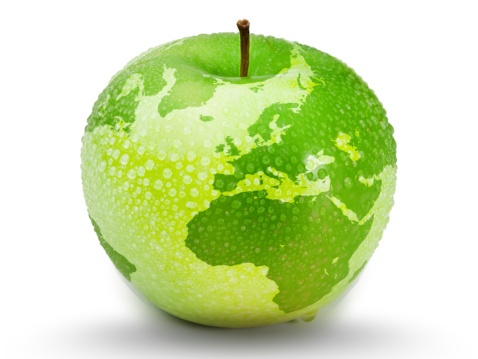 Executive Summary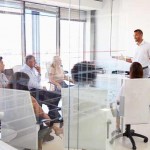 Chapter 1: Importance of Feedback
Why Is Feedback Crucial At Work?
It is critical for employees to receive feedback on how they are performing and where they may improve in their roles. We will look at four reasons why feedback is vital.
A feedback-rich culture, in which employees feel comfortable asking for and receiving feedback from their coworkers and management, can significantly alter how a business runs.
However, too often, feedback occurs only once a year, at annual reviews or appraisals. Do you recall the last time you received comments on your work performance? It was probably too long ago if you had to think about it for more than a few seconds.
Receiving feedback can be intimidating for some people, but it is very necessary if you want to build motivated and high-performing teams.
This is why.
It instigates change and promotes growth.
People can look at themselves differently after receiving feedback. It enables them to observe how others see them and the impact their behavioral style and working methods have on others on the team. This is especially useful for leaders, since it allows them to identify how they can better engender trust and inspire improved performance from their team.
Furthermore, because most individuals naturally desire to succeed at work, they are generally quite responsive to constructive input. According to the Harvard Business Review, 72% of people believe that if their supervisors provided critical feedback, their performance would increase. According to the same survey, 57% of respondents prefer corrective criticism to pure praise and appreciation.
Even if they aren't actively supporting it, an employee may get constructive criticism that resonates with them and prompts a change that allows them to become more productive workers and better colleagues.
It provides them with a sense of purpose.
We all want to feel like we belong and are valued as individuals. In the workplace, this involves feeling valued for what we do and what we provide to the company, as well as understanding that we are part of a larger team working toward the same goals.
We get a sense of purpose when we realize we are valuable and cherished. It demonstrates that what we do has meaning. This is what motivates people to come to work every day and give their all. We may demonstrate employees that they are valued and helpful by providing regular feedback. Even negative feedback can motivate people to do better. Any feedback, good or poor, will reinforce to your staff that their efforts are worthwhile.
It boosts staff engagement.
According to an Officevibe survey, 4 out of 10 workers are actively disengaged when they receive little or no feedback. The study also emphasized the importance of employees receiving regular feedback. Only 18% of employees with low engagement receive feedback at least once a week, compared to 43% of highly engaged employees.
Employees want feedback, even if they don't express it. With the ambitious and growth-driven younger generations of Millennials and Gen Y now constituting a sizable section of the workforce, feedback will only become more important for businesses. Millennials, dubbed the "most ambitious generation," aspire to constantly learn and improve.
It aids in the improvement of working relationships.
Peer to peer feedback facilitates communication among employees. This is especially effective when there is dispute or tension among colleagues. Giving feedback is an opportunity to get things out in the open so that problems may be resolved and better ways of working together can be found. Furthermore, regular feedback can help to avoid conflict in the first place. Small difficulties can be resolved before they grow into larger ones.
It is critical for employees to receive feedback on how they are performing and where they may improve in their roles. But we're not talking about annual reviews or appraisals here. Organizations, on the other hand, require a healthy, open culture in which employees provide and receive feedback on a regular and fluid basis.
---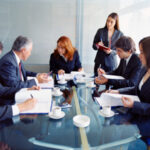 Chapter 2: Feedback in Planning
Why Is Feedback Important?
When it comes to planning, integrating feedback can be really beneficial.
For starters, it increases team communication and collaboration. When you ask colleagues, stakeholders, or employees what they thought of a session, you might gain a better picture of what they need to take away. This means that group meetings, interviews, and catch-ups are more productive, effective, and efficient since you are not distracted by tangents and can focus on what is important.
You'll also notice that making decisions becomes easier. Feedback will provide you with a broader range of ideas and opinions, allowing you to consider both sides of a debate before reaching a final decision. Furthermore, when team members believe their voices are being heard and their opinions are valued, they are more inclined to support the decisions you make. They will prepare for your meetings and contribute since they understand how important it is.
This brings us to our final point. Employees who feel heard will take more responsibility and ownership for their actions. They'll be happier at work and less likely to burn out. They will feel more confidence in completing their tasks if they know they can come to you with concerns or proposals for improvement. They speak up in meetings, which should improve the efficiency with which they provide results.
How to Collect Feedback
Now that we understand why feedback is required, how do we collect the necessary data to make a difference?
A post-meeting survey or questionnaire for scheduling a follow-up is useful for receiving a rapid reaction to what just happened.
If you're working with a large group of people, chatting to them one-on-one isn't always feasible. A brief survey allows you to maintain your finger on the pulse and ensure you're on the correct track. It's also a terrific way to gather anonymous feedback, which is important if some members of your team are reluctant to speak up in person.
If you want anonymous feedback, create some questions in your Forms linked to a Google Calendar account and don't ask for any identifying information like email or name.
Of course, if you really want or need specific input, 1:1 meetings or focus groups are always ideal. Using a company scheduling app can help you locate a time that works for everyone.
If you've just ended a huge meeting, splitting it up into smaller groups or even individual catch-ups might help everyone feel more at ease sharing their ideas and opinions – without having to do so in front of a large group.
Finally, if you've planned a meeting agenda, you can include time for real-time input. Allow people to score the meeting as a group using Mentimeter or Sli.do. Alternatively, simply ask them what went well for them and what didn't, and take note of what they say.
How To Make Your Feedback Matter
The first crucial lesson is to not solicit feedback from others unless you intend to act on it. Prioritize the most pressing issues and concerns stated and devise a strategy to address them.
If the meeting is recurrent, try designating some time to discuss the problem and see if there is a way to solve it. This might be a dedicated time block at the start of the session for open discussion or a special agenda item that addresses specific feedback.
Another thing to remember is that feedback does not always have to be negative. It also includes new ideas and suggestions, in addition to complaints and difficulties. Encourage active involvement and engagement from all attendees, and follow up with anyone who has presented an idea that you do not have time to investigate. This could imply using your calendar to allow them to book time with you following the meeting.
In addition to the follow-up, keep track of the feedback you've received so that its progression may be tracked over time. Determine what is and is not working, then make any required changes.
---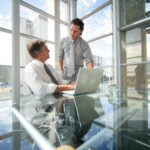 Chapter 3: Feedback System
Plan. Brief, Execute, Debrief (PBED)
PBED is meant to be integrated into all routine and non-routine processes. In this regard, PBED-style implementation has the potential to incorporate more individuals and perspectives in continuous improvement initiatives, particularly frontline workers who are closest to work-related difficulties and possibilities. Greater iterations and participation help to strengthen the cultural characteristics of continuous improvement throughout the organization.
Plan
In PBED, the planstage typically begins with the current best-known practice and expressly includes formal risk management in the plan. It's worth noting that this applies to both routine and non-routine activity of various complexity. Less planning time can be devoted to well-known circumstances and surroundings, whereas more time can be devoted to complicated, dynamic, or innovative tasks, including dedicated contingency planning.
Brief
A key brief phase is included in PBED. Providing a pre-job brief allows the task leaders and team to account for concerns that were unforeseen at the time of planning or undetected by planners who are frequently different than the operators conducting the task. Briefing helps the team to account for changeable settings, conflicting operations, and human aspects such as weariness, skill/experience, proficiency, disability, and other concerns. By identifying and recognising roles and responsibilities, which is a crucial enabler of mutual support, plans can be altered to maximize the likelihood of success while also increasing collaboration and teamwork.
Execute
The execute phase focuses on task completion reliability, i.e. getting the job done right the first time. PBED stresses intelligent teams and the use of cognitive and collaborative non-technical skills to meet the planners' objective in the face of changing conditions and unforeseen events. This necessitates a grasp of intent developed during planning and expressed during the brief, as well as adaptive capacity – the ability and willingness to adapt to changing situations in measurable terms in order to achieve success.
This, like the PLAN stage, can be tailored to suit routine and non-routine tasks of various complexity. The greater the activity's novelty, complexity, or risk, the more mutual performance monitoring, assistance, or controls are added into task execution.
Debrief
The next stage is to create a dedicated debrief. Debriefing provides an opportunity for leadership, humble self-reflection, performance ownership, and the ability to improve team connections and trust.
Recognizing that poor planning, briefing, or individual or team performance could be to blame for poor results, the debrief reviews each area for potential improvement by bringing each individual's unique perspective to bear. When leaders provide a humble self-critique, it fosters psychological safety for others to provide critiques of themselves and teammates, promoting future self-imposed discipline and dedication to the team and the greater organization.
PBED tries to assess goals and performance in order to learn from previous steps in the cycle. Conversations should avoid assigning blame for failures to individuals, instead concentrating on what and why inquiries to better understand how things may be improved. Learning is scalable and can range from improving individual knowledge, ability, and competency to improving team interaction and leadership skills to making procedural or policy changes that will benefit the entire business or industry.
This stage entails connecting workers executing the activity with other staff who have control over the system, as well as following through on updating procedures and rules and communicating changes and their rationale to all affected employees.
When carried out appropriately, each cycle provides the opportunity for continual development and serves to better inform the business about the intended work as conceived and the necessary variance in work as done.
---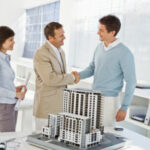 Chapter 4: Employee Feedback
Everyone has heard about the significance of employee feedback. It is a requirement for every work team. You feel more engaged in your workplace when you know what others are doing and feeling. Continuous work feedback assists in the formation of stronger teams as well as the reduction of staff turnover, which is a big problem for every organization. Managers must pay greater attention to employee feedback; the questions today are how and why.
At first, feedback is a simple notion to grasp. It's expressing your feelings and thoughts regarding something that happened in the past. Putting that into practice in the job may be a little more difficult. The difficult aspect is determining what each piece of input implies. When discussing this subject, further questions begin to arise.
What kind of feedback should you expect? How can you apply that knowledge to help you achieve your objectives? Is there positive and negative feedback? How can I receive unbiased feedback?
When it comes to feedback, there are a lot of crucial questions you should ask because it's a highly complex topic. When referring to employee input, we attempted to address the key concerns so that we could present you with an informative approach to this topic, answering the main questions.
Let's start with the fundamentals.
Why is it significant?
Employee feedback can be defined as sharing positive ideas regarding the workplace environment with your peers or higher-ups. It can and should originate at all levels of the organization. Employee feedback is extremely significant because it allows you to get information from various angles.
Feedback is, by definition, a reaction. It arises from what happens around you, and you begin to form an opinion about it at the same time. Feedback is vital in any organization for everyone to be productive and attain their full potential.
Important Takeaways
Employee feedback is a multifaceted topic that touches on a variety of concerns that have a direct impact on employee engagement and company productivity. This guide addressed many of those concerns and addressed the most often asked questions about employee engagement. We emphasized the essential points after much thought about what we presented to you.
Emphasized Important Takeaways
• Employee feedback is valuable because it represents a collection of diverse opinions on the organization and provides helpful insights into the workplace environment.
• Feedback must have a clear aim in order to help employees grow and to initiate a debate about work challenges.
• It is critical to receive both good and negative criticism so that you are aware of your strengths and flaws.
• Honest, timely, and valuable insights about your work performance are the foundation of good feedback.
• Negative feedback is limited in its analysis and lacks an optimistic outlook on the future.
• Employee feedback provides various advantages, including increased self-awareness. It promotes discussion and connections, as well as helping you grow and feel more accountable for your efforts.
• The concept of feedforward is the idea of using input to chart a course for the future.
• Employee feedback helps you perform better at work by informing you of areas for improvement and recognizing your efforts.
• Traditional performance assessments are out of date since they do not represent the daily changes and workplace environment of your workforce.
• Feedback should be ongoing since it helps you improve on a daily basis by offering specific information about your performance.
• You should concentrate on soliciting useful recommendations from your staff and using that input to continually enhance your performance.
• Use feedback to gain valuable insights for your personal development as well as useful information to improve your office environment.
• Your response to employee feedback should show your desire to assist others and yourself in growing and developing trusting connections with your peers.
---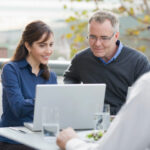 Chapter 5: Customer Feedback
Effective client engagement provides insights about how to make a firm more efficient, productive, and profitable.
You may fine-tune your firm to match client wants and expectations by observing what works and what doesn't.
Customer Reactions in a New Business
While our corporate vision thinks that customer feedback is more powerful than any other kind of consumer voice, it is multiplied 100x in your early weeks and months of operation. It is critical to learn what your early consumers believe. It is, in fact, everything.
You don't have any precedent, and this may be your first foray into running your own business, so you need to know how your customers felt about working with you. Did they enjoy the options? Did they think the service was fantastic? Was the payment wait time excessive? You must be aware.
Understanding where you fall short is essential. These are the things you can immediately improve in a new business to ensure that your consumers become repeat customers who tell their friends and neighbors about you.
In particular, in our product, our feedback method will assist you in capturing the following:
• Net Promoter Score – Determine how likely your early customers are to recommend you to others. This "word of mouth index" will be your most effective promotional tool in helping you grow.
• Survey questions – Our lightweight surveys can assist you in gathering client feedback in areas like as value, experience, customer service, and more.
• Open text consumer feedback – By asking the customer about their experience, you can learn a lot about what's right, just average, and incorrect so you can take action.
Aside from the commercial benefits of collecting all of this useful data and insight, you can also post consumer comments as reviews on your own website to improve your SEO efforts on Google and convert web traffic into shop visitors.
Choose The Best Combination Of Feedback
There are numerous ways to gather client feedback, and it is critical to determine which sources are most aligned with your goals.
Surveys generate statistical data that can be used to compare performance. Conversations in person allow for more detailed, qualitative input. Online reviews are useful for understanding the big picture, but they can be unreliable unless there is a large volume.
When using client feedback, it is critical to decide how it will be used. Is the goal to revamp a certain aspect of your service or to gain insights into product development? Companies may then determine which types of feedback are most effective and how to handle them in tandem.
When it comes to using consumer feedback, it's critical to share data with your team so that everyone may contribute their opinions and learn from one another. After all, the customer experience has an impact on everything from finance and human resources to new product development.
---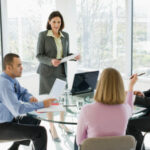 Chapter 6: Continuous Feedback
There's a lot of talk about psychological safety right now, mostly in regard to Google's Aristotle project, which discovered it to be "by far the most important" component in team success.
Amy Edmondson defines psychological safety as "a shared conviction that the team is safe for interpersonal risk taking." What kind of dangers exist? expressing ideas, concerns, feedback, and so on without fear of penalties. The notion is that when everyone's opinion is shared, the team may learn from all of these perspectives and perform at its best.
A team has psychological safety to the extent that team members can speak openly about their thoughts and feelings without fear of repercussions.
It's vital because if people can't express themselves, they can't relax and be totally themselves in their team, and as a result, they can't produce their best work. It means that the team is missing out on their perspective, which is critical. We know that diverse teams outperform more homogeneous teams – and this cannot be due to differences in people's thinking or the color of their skin…. It must be accepted into the team's communication.
This course manual will focus on techniques to make it simpler to provide and receive feedback, hence increasing the psychological safety of the team. The goal is to provide you with insights, models, structures, and practical ideas to attempt in order to encourage feedback that increases psychological safety in your team (s).
Why Psychological Safety Is Important
There is a lot of evidence that psychological safety improves team performance significantly. Google notably conducted a study dubbed "Aristotle," in which they discovered that psychological safety was the primary factor distinguishing low- and high-performance teams.
The psychological literature provides a more complete and sophisticated perspective. Collective intelligence is not connected with individual intellect, but it is correlated with (a) social perceptiven