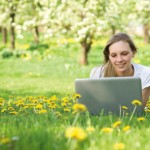 The preference for most clients is to purchase standard programs, if they are available. The reason for this is that nobody wants to incur the time, expense and risk of reinventing the wheel, if it has in fact already been developed and successfully used. Clients will always prefer to buy something that is already established, particularly if the purpose of the program is to implement a business process within their organization. The risk is always much lower if the business process has already been tried and tested. We appreciate this at Appleton Greene, but standard programs still need to be specific, in terms of subject matter, industry sector and geographical location. This enables clients to ensure that their program of choice is a good fit in relation to their corporate objectives. The objective here is to provide clients with as much choice as possible.
This page features a selection of standard programs, provided by Appleton Greene Certified Learning providers (CLP), incorporating executive summaries and standard program profiles.
Customer Service
Business Process Improvement
Business process improvement is a systematic approach to help an organization optimize its underlying processes to achieve more efficient results. It is the methodology that both Process Redesign and Business Process Re-engineering are based upon. BPI has allegedly been responsible for reducing cost and cycle time by as much as 90% while improving quality by over 60%. Process improvement is an aspect of organizational development (OD) in which a series of actions are taken by a process owner to identify, analyze and improve existing business processes within an organization to meet new goals and objectives, such as increasing profits and performance, reducing costs and accelerating schedules. These actions often follow a specific methodology or strategy to increase the likelihood of successful results. Process improvement may include the restructuring of company training programs to increase their effectiveness. Process improvement is also a method to introduce process changes to improve the quality of a product or service, to better match customer and consumer needs.
Consumer Research

Consumer research is the process or set of processes that links the consumers, customers and end users to the marketer through information – information used to identify and define marketing opportunities and problems; generate, refine, and evaluate marketing actions; monitor marketing performance; and improve understanding of marketing as a process. Marketing research specifies the information required to address these issues, designs the method for collecting information, manages and implements the data collection process, analyzes the results, and communicates the findings and their implications.
Customer Research
Consumer research is the process or set of processes that links the consumers, customers and end users to the marketer through information – information used to identify and define marketing opportunities and problems; generate, refine, and evaluate marketing actions; monitor marketing performance; and improve understanding of marketing as a process. Marketing research specifies the information required to address these issues, designs the method for collecting information, manages and implements the data collection process, analyzes the results, and communicates the findings and their implications.
Customer Retention
Successful customer retention starts with the first contact an organization has with a customer and continues throughout the entire lifetime of a relationship. A company's ability to attract and retain new customers, is not only related to its product or services, but strongly related to the way it services its existing customers and the reputation it creates within and across the marketplace. Customer retention is more than giving the customer what they expect, it's about exceeding their expectations so that they become loyal advocates for your brand. Creating customer loyalty puts customer value rather than maximizing profits and shareholder value at the center of business strategy. The key differentiation in a competitive environment is often the delivery of a consistently high standard of customer service.
Customer Satisfaction

Customer satisfaction is a term frequently used in marketing. It is a measure of how products and services supplied by a company meet or surpass customer expectation. Customer satisfaction is defined as the number of customers, or percentage of total customers, whose reported experience with a firm, its products, or its services (ratings) exceeds specified satisfaction goals. It is seen as a key performance indicator within business and is often part of a Balanced Scorecard. In a competitive marketplace where businesses compete for customers, customer satisfaction is seen as a key differentiator and increasingly has become a key element of business strategy. Within organizations, customer satisfaction ratings can have powerful effects. They focus employees on the importance of fulfilling customers' expectations. Furthermore, when these ratings dip, they warn of problems that can affect sales and profitability. These metrics quantify an important dynamic. When a brand has loyal customers, it gains positive word-of-mouth marketing, which is both free and highly effective.
Customer Support

Customer support is a range of customer services used to assist customers in making cost effective and correct use of a product. It includes assistance in planning, installation, training, troubleshooting, maintenance, upgrading, and disposal of a product. Regarding technology products such as mobile phones, televisions, computers, software products or other electronic or mechanical goods, it is termed technical support.
Service Improvement

The science of service improvement is a mix of disciplines, which aims to build a culture that is supportive of improvement and uses principles and thinking from psychology and organizational development. The objective is to combine the tools and techniques of quality improvement with effective organizational and leadership development. It draws on a breadth of knowledge and research including technical engineering theories of systems, theories about human relationships and social interactions and complexity theory. There are also the theories that support organizational development, design and adult learning.
Service Optimization
An organization that has as one of its goals "to be the most profitable company in our industry" will have Key Performance Indicators that measure profit and related fiscal measures. "Pretax Profit" and "Shareholder Equity" will be among them. However, "Percent of Profit Contributed to Community Causes" probably will not be one of its Key Performance Indicators. On the other hand, a school is not concerned with making a profit, so its Key Performance Indicators will be different. KPIs like "Graduation Rate" and "Success In Finding Employment After Graduation", though different, accurately reflect the schools mission and goals.
Value Management
In management, business value is an informal term that includes all forms of value that determine the health and well-being of the firm in the long run. Business value expands concept of value of the firm beyond economic value (also known as economic profit, economic value added, and shareholder value) to include other forms of value such as employee value, customer value, supplier value, channel partner value, alliance partner value, managerial value, and societal value. Many of these forms of value are not directly measured in monetary terms. Business value often embraces intangible assets not necessarily attributable to any stakeholder group. Examples include intellectual capital and a firm's business model. The balanced scorecard methodology is one of the most popular methods for measuring and managing business value.
E-Business
e-Business Development

E-business, is the application of information and communication technologies (ICT) in support of all the activities of business. Commerce constitutes the exchange of products and services between businesses, groups and individuals and can be seen as one of the essential activities of any business. Electronic commerce focuses on the use of ICT to enable the external activities and relationships of the business with individuals, groups and other businesses. Electronic business methods enable companies to link their internal and external data processing systems more efficiently and flexibly, to work more closely with suppliers and partners, and to better satisfy the needs and expectations of their customers. The internet is a public through way. Firms use more private and hence more secure networks for more effective and efficient management of their internal functions. In practice, e-business is more than just e-commerce. While e-business refers to more strategic focus with an emphasis on the functions that occur using electronic capabilities, e-commerce is a subset of an overall e-business strategy. E-commerce seeks to add revenue streams using the World Wide Web or the Internet to build and enhance relationships with clients and partners and to improve efficiency using the Empty Vessel strategy. Often, e-commerce involves the application of knowledge management systems.
Cloud Computing

Cloud computing in general can be portrayed as a synonym for distributed computing over a network, with the ability to run a program or application on many connected computers at the same time. It specifically refers to a computing hardware machine or group of computing hardware machines commonly referred as a server connected through a communication network such as the Internet, an intranet, a local area network (LAN) or wide area network (WAN) and individual users or user who have permission to access the server can use the server's processing power for their individual computing needs like to run an application, store data or any other computing need. Therefore, instead of using a personal computer every-time to run the application, the individual can now run the application from anywhere in the world, as the server provides the processing power to the application and the server is also connected to a network via internet or other connection platforms to be accessed from anywhere. In common usage, the term "the cloud" is essentially a metaphor for the Internet. Marketers have further popularized the phrase "in the cloud" to refer to software, platforms and infrastructure that are sold "as a service", i.e. remotely through the Internet. Typically, the seller has actual energy-consuming servers which host products and services from a remote location, so end-users don't have to; they can simply log on to the network without installing anything. The major models of cloud computing service are known as software as a service, platform as a service, and infrastructure as a service. These cloud services may be offered in a public, private or hybrid network. Google, Amazon, IBM, Oracle Cloud, Rackspace, Salesforce, Zoho and Microsoft Azure are some well-known cloud vendors. Network-based services, which appear to be provided by real server hardware and are in fact served up by virtual hardware simulated by software running on one or more real machines, are often called cloud computing. Such virtual servers do not physically exist and can therefore be moved around and scaled up or down on the fly without affecting the end user, somewhat like a cloud becoming larger or smaller without being a physical object.
e-Business Strategy
e-Business strategy is not just for Internet Businesses. An e-business strategy is essential to any organization conducting business over the Internet. It defines both your short-term and long-term e-business goals and involves careful and skilled planning. E-Business strategy is part of your corporate strategy and business plan, and also interconnects with other plans including your marketing, organizational and IT strategic plans. E-Business is multidisciplinary, and therefore involves collaboration among stakeholders and experts from all relevant departments in an organization. Depending on the resources and know-how available within an organization, additional input may be required from outside experts and consultants. In some organizations, they have a separate e-business department and in others they realize that the 'e' in e-business is simply part of every departments role. However, there has to be an owner or a manager of the strategic plan, and it's critical that they have some strategic and managerial insight of all those disciplines.
e-Commerce

Electronic commerce, commonly known as E-commerce, is a type of industry where the buying and selling of products or services is conducted over electronic systems such as the Internet and other computer networks. Electronic commerce draws on technologies such as mobile commerce, electronic funds transfer, supply chain management, Internet marketing, online transaction processing, electronic data interchange (EDI), inventory management systems, and automated data collection systems. Modern electronic commerce typically uses the World Wide Web at least at one point in the transaction's life-cycle, although it may encompass a wider range of technologies such as e-mail, mobile devices, social media, and telephones as well. Electronic commerce is generally considered to be the sales aspect of e-business. It also consists of the exchange of data to facilitate the financing and payment aspects of business transactions. This is an effective and efficient way of communicating within an organization and one of the most effective and useful ways of conducting business. It is a Market entry strategy where the company may or may not have a physical presence.
e-Payment Process
e-Payment is a subset of an e-commerce transaction to include electronic payment for buying and selling goods or services offered through the Internet. Generally we think of electronic payments as referring to online transactions on the internet, there are actually many forms of electronic payments. As technology developing, the range of devices and processes to transact electronically continues to increase while the percentage of cash and check transactions continues to decrease. The Internet has the potential to become the most active trade intermediary within a decade. Also, Internet shopping may revolutionize retailing by allowing consumers to sit in their homes and buy an enormous variety of products and services from all over the worlds. Many businesses and consumers are still wary of conducting extensive business electronically. However, almost everyone will use the form of E Commerce in near future.
E-Process Improvement

e-Business is the term used to describe the information systems and applications that support and drive business processes, most often using web technologies. e-Business allows companies to link their internal and external processes more efficiently and effectively, and work more closely with suppliers and partners to better satisfy the needs and expectations of their customers, leading to improvements in overall business performance. While a website is one of the most common implementations, e-Business is much more than just a web presence. There are a vast array of internet technologies all designed to help businesses work smarter not harder. Think about collaboration tools, mobile and wireless technology, Customer Relationship Management and social media to name a few.
E-Training
E-learning is the use of electronic media and information and communication technologies (ICT) in education. E-learning is broadly inclusive of all forms of educational technology in learning and teaching. E-learning is inclusive of, and is broadly synonymous with multimedia learning, technology-enhanced learning (TEL), computer-based instruction (CBI), computer-based training (CBT), computer-assisted instruction or computer-aided instruction (CAI), internet-based training (IBT), web-based training (WBT), online education, virtual education, virtual learning environments (VLE) (which are also called learning platforms), m-learning, and digital educational collaboration. These alternative names emphasize a particular aspect, component or delivery method. E-learning includes numerous types of media that deliver text, audio, images, animation, and streaming video, and includes technology applications and processes such as audio or video tape, satellite TV, CD-ROM, and computer-based learning, as well as local intranet/extranet and web-based learning. Information and communication systems, whether free-standing or based on either local networks or the Internet in networked learning, underlying many e-learning processes.
Internet Marketing

Online advertising, also called Internet advertising, uses the Internet to deliver promotional marketing messages to consumers. It includes email marketing, search engine marketing, social media marketing, many types of display advertising (including web banner advertising), and mobile advertising. Like other advertising media, online advertising frequently involves both a publisher, who integrates advertisements into its online content, and an advertiser, who provides the advertisements to be displayed on the publisher's content. Other potential participants include advertising agencies who help generate and place the ad copy, an ad server who technologically delivers the ad and tracks statistics, and advertising affiliates who do independent promotional work for the advertiser. Online advertising is a large business and is growing rapidly.
Internet Strategy
The process by which a business adopts a web-based approach to marketing and engaging its customers through a proprietary web site. Includes tactical web-based applications for increasing its competitive advantage, improving customer and employee communications, and increasing marketing efficiencies.
Web Analytics
Web analytics is the measurement, collection, analysis and reporting of web data for purposes of understanding and optimizing web usage. Web analytics is not just a tool for measuring web traffic but can be used as a tool for business and market research, and to assess and improve the effectiveness of a web site. Web analytics applications can also help companies measure the results of traditional print or broadcast advertising campaigns. It helps one to estimate how traffic to a website changes after the launch of a new advertising campaign. Web analytics provides information about the number of visitors to a website and the number of page views. It helps gauge traffic and popularity trends which is useful for market research. There are two categories of web analytics; off-site and on-site web analytics. Off-site web analytics refers to web measurement and analysis regardless of whether you own or maintain a website. It includes the measurement of a website's potential audience (opportunity), share of voice (visibility), and buzz (comments) that is happening on the Internet as a whole. On-site web analytics measure a visitor's behavior once on your website. This includes its drivers and conversions; for example, the degree to which different landing pages are associated with online purchases. On-site web analytics measures the performance of your website in a commercial context. This data is typically compared against key performance indicators for performance, and used to improve a web site or marketing campaign's audience response. Google Analytics is the most widely used on-site web analytics service; although new tools are emerging that provide additional layers of information, including heat maps and session replay.
Finance
Accounts Management

Management accounting or managerial accounting is concerned with the provisions and use of accounting information to managers within organizations, to provide them with the basis to make informed business decisions that will allow them to be better equipped in their management and control functions. Management accounting is a profession that involves partnering in management decision making, devising planning and performance management systems, and providing expertise in financial reporting and control to assist management in the formulation and implementation of an organization's strategy.
Business Forecasting

A financial forecast is an estimate of future financial outcomes for a company or country (for futures and currency markets). Using historical internal accounting and sales data, in addition to external market and economic indicators, a financial forecast is an economist's best guess of what will happen to a company in financial terms over a given time period – which is usually one year. Arguably, the most difficult aspect of preparing a financial forecast is predicting revenue. Future costs can be estimated by using historical accounting data; variable costs are also a function of sales. Unlike a financial plan or a budget a financial forecast doesn't have to be used as a planning document. Outside analysts can use a financial forecast to estimate a company's success in the coming year.
Cash Flow
Cash flow is the movement of money into or out of a business, project, or financial product. It is usually measured during a specified, limited period of time. Measurement of cash flow can be used for calculating other parameters that give information on a company's value and situation. Cash flow can be used, for example, for calculating parameters: it discloses cash movements over the period. It is used to determine a project's rate of return or value. The time of cash flows into and out of projects are used as inputs in financial models such as internal rate of return and net present value. It is used to determine problems with a business's liquidity. Being profitable does not necessarily mean being liquid. A company can fail because of a shortage of cash even while profitable. It is used as an alternative measure of a business's profits when it is believed that accrual accounting concepts do not represent economic realities. For instance, a company may be notionally profitable but generating little operational cash (as may be the case for a company that barters its products rather than selling for cash). In such a case, the company may be deriving additional operating cash by issuing shares or raising additional debt finance. Cash flow can be used to evaluate the 'quality' of income generated by accrual accounting. When net income is composed of large non-cash items it is considered low quality. It is also used to evaluate the risks within a financial product, e.g., matching cash requirements, evaluating default risk, re-investment requirements, etc. Cash flow notion is based loosely on cash flow statement accounting standards. It's flexible as it can refer to time intervals spanning over past-future. It can refer to the total of all flows involved or a subset of those flows. Subset terms include net cash flow, operating cash flow and free cash flow.
Electronic Payments

The payment system is an operational network – governed by laws, rules and standards – that links bank accounts and provides the functionality for monetary exchange using bank deposits. The payment system is the infrastructure (consisting of institutions, instruments, rules, procedures, standards, and technical means) established to effect the transfer of monetary value between parties discharging mutual obligations. Its technical efficiency determines the efficiency with which transaction money is used in the economy, and risk associated with its use. What makes it a "system" is that it employs cash-substitutes; traditional payment systems are negotiable instruments such as drafts (e.g., checks) and documentary credits such as letter of credits. With the advent of computers and electronic communications a large number of alternative electronic payment systems have emerged. These include debit cards, credit cards, electronic funds transfers, direct credits, direct debits, internet banking and e-commerce payment systems. Some payment systems include credit mechanisms, but that is essentially a different aspect of payment. Payment systems are used in lieu of tendering cash in domestic and international transactions and consist of a major service provided by banks and other financial institutions.
Finance Strategy
Strategic financial management refers to study of finance with a long term view considering the strategic goals of the enterprise. Financial management is nowadays increasingly referred to as "Strategic Financial Management" so as to give it an increased frame of reference. The objective of the Financial Management is the maximization of shareholders wealth. To satisfy this objective a company requires a "long term course of action" and this is where strategy fits in.
Financial Control
Financial control, as defined in accounting and auditing, is a process for assuring achievement of an organization's objectives in operational effectiveness and efficiency, reliable financial reporting, and compliance with laws, regulations and policies. A broad concept, internal control involves everything that controls risks to an organization. It is a means by which an organization's resources are directed, monitored, and measured. It plays an important role in detecting and preventing fraud and protecting the organization's resources, both physical (e.g., machinery and property) and intangible (e.g., reputation or intellectual property such as trademarks). At the organizational level, internal control objectives relate to the reliability of financial reporting, timely feedback on the achievement of operational or strategic goals, and compliance with laws and regulations. At the specific transaction level, internal control refers to the actions taken to achieve a specific objective (e.g., how to ensure the organization's payments to third parties are for valid services rendered.) Internal control procedures reduce process variation, leading to more predictable outcomes.
Financial Transformation

A process whereby a financial institution capitalizes on mismatches between the two sides of its balance sheet (assets and liabilities). Financial intermediaries conduct several types of financial transformation: size transformation; maturity transformation; credit transformation; liquidity transformation; and risk transformation. Sometimes, the term "financial transformation" is interchangeably used with leverage (e.g., corporate financial transformation or corporate leverage and personal financial transformation or homemade leverage).
Investment Management

Investment management is the professional asset management of various securities (shares, bonds and other securities) and other assets (e.g., real estate) in order to meet specified investment goals for the benefit of the investors. Investors may be institutions (insurance companies, pension funds, corporations, charities, educational establishments etc.) or private investors (both directly via investment contracts and more commonly via collective investment schemes e.g. mutual funds or exchange-traded funds). The term asset management is often used to refer to the investment management of collective investments, while the more generic fund management may refer to all forms of institutional investment as well as investment management for private investors. Investment managers who specialize in advisory or discretionary management on behalf of (normally wealthy) private investors may often refer to their services as money management or portfolio management often within the context of so-called "private banking". The provision of investment management services includes elements of financial statement analysis, asset selection, stock selection, plan implementation and ongoing monitoring of investments. Coming under the remit of financial services many of the world's largest companies are at least in part investment managers and employ millions of staff.
Risk Management
Financial risk management is the practice of economic value in a firm by using financial instruments to manage exposure to risk, particularly credit risk and market risk. Other types include Foreign exchange, Shape, Volatility, Sector, Liquidity, Inflation risks, etc. Similar to general risk management, financial risk management requires identifying its sources, measuring it, and plans to address them. Financial risk management can be qualitative and quantitative. As a specialization of risk management, financial risk management focuses on when and how to hedge using financial instruments to manage costly exposures to risk.
Globalization
Global Analytics

Analytics is the discovery and communication of meaningful patterns in data. Especially valuable in areas rich with recorded information, analytics relies on the simultaneous application of statistics, computer programming and operations research to quantify performance. Analytics often favors data visualization to communicate insight. Firms may commonly apply analytics to business data, to describe, predict, and improve business performance. Specifically, arenas within analytics include enterprise decision management, retail analytics, store assortment and stock-keeping unit optimization, marketing optimization and marketing mix modeling, web analytics, sales force sizing and optimization, price and promotion modeling, predictive science, credit risk analysis, and fraud analytics. Since analytics can require extensive computation, the algorithms and software used for analytics harness the most current methods in computer science, statistics, and mathematics.
Global Localization
Glocalization (a portmanteau of globalization and localization) is a term denoting the adaptation of a product or service specifically to each locality or culture in which it is sold. It is similar to internationalization. The term "glocalization" is a neologism of globalization and localization, referring to a concept to describe individual, group, organization, product or service that reflects not only global standard but also local one.
Global Partnering
In a global strategic partnership, two or more firms from different countries work as a team. They pool their resources or skills to provide better products or services. Furthermore, they reach a broader audience through collaboration. Firms engage in global strategic partnerships because they believe the partnership will lead to synergy, which means increased economic benefits. As the globalization of economies, societies, and cultures continues, and nations become more integrated through networks of exchange, international business development and global strategic management continues to evolve. Global firms that employ business development professionals in multiple locations who share exactly the same body of knowledge, ethics, practices, and standards benefit from a shared body of knowledge and ethics. These companies are well positioned for growth, as are the societies in which they operate.
Global Strategy

Global strategy as defined in business terms is an organization's strategic guide to globalization. A sound global strategy should address these questions: what must be (versus what is) the extent of market presence in the world's major markets? How to build the necessary global presence? What must be and (versus what is) the optimal locations around the world for the various value chain activities? How to run global presence into global competitive advantage? A global strategy may be appropriate in industries where firms are faced with strong pressures for cost reduction but with weak pressures for local responsiveness. Therefore, it allows these firms to sell a standardized product worldwide. However, fixed costs (capital equipment) are substantial. Nevertheless, these firms are able to take advantage of scale economies and experience curve effects, because it is able to mass-produce a standard product which can be exported (providing that demand is greater than the costs involved). Global strategies require firms to tightly coordinate their product and pricing strategies across international markets and locations, and therefore firms that pursue a global strategy are typically highly centralized.
Information Management

Information management (IM) is the collection and management of information from one or more sources and the distribution of that information to one or more audiences. This sometimes involves those who have a stake in, or a right to that information. Management means the organization of and control over the planning, structure and organization, controlling, processing, evaluating and reporting of information activities in order to meet client objectives and to enable corporate functions in the delivery of information. In short, information management entails organizing, retrieving, acquiring, securing and maintaining information. It is closely related to and overlapping with the practice of data management.
International Business Development

International business development evolves through the normal processes of trade, foreign direct investment, capital flows, migration, and the advancement of technology in undeveloped nations. In order to achieve sustainable global business development, business professionals often must find ways of adapting to the cultures and societies within which they operate and conduct business. With huge growth opportunities created by the emerging middle class of nations such as Brazil, Russia, India, and China (the BRIC countries), many companies in the developed world are stepping in to provide goods and services to those countries' consumers, and business development professionals provide the necessary legal, financial, and cultural bridges between supplier and consumer.
Outsourcing Strategy

In business, outsourcing is the contracting out of a business process to a third-party. Outsourcing sometimes involves transferring employees and assets from one firm to another, but not always. Outsourcing is also used to describe the practice of handing over control of public services to for-profit corporations. Outsourcing includes both foreign and domestic contracting, and sometimes includes off-shoring or relocating a business function to another country. Financial savings from lower international labor rates is a big motivation for outsourcing/off-shoring. The opposite of outsourcing is called in-sourcing, which entails bringing processes handled by third-party firms in-house, and is sometimes accomplished via vertical integration. However, a business can provide a contract service to another business without necessarily in-sourcing that business process.
Human Resources
Change Management

Change management is an approach to transitioning individuals, teams, and organizations to a desired future state. In a project management context, change management may refer to a project management process wherein changes to the scope of a project are formally introduced and approved. Change management processes should include creative marketing to enable communication between changing audiences, as well as deep social understanding about leadership's styles and group dynamics. As a visible track on transformation projects, Organizational Change Management aligns groups' expectations, communicates, integrates teams and manages people training. It makes use of performance metrics, such as financial results, operational efficiency, leadership commitment, communication effectiveness, and the perceived need for change to design appropriate strategies, in order to avoid change failures or resolve troubled change projects.
Human Capital

Human capital is the stock of competencies, knowledge, habits, social and personality attributes, including creativity, cognitive abilities, embodied in the ability to perform labor so as to produce economic value. It is an aggregate economic view of the human being acting within economies, which is an attempt to capture the social, biological, cultural and psychological complexity as they interact in explicit and/or economic transactions. Many theories explicitly connect investment in human capital development to education, and the role of human capital in economic development, productivity growth, and innovation has frequently been cited as a justification for government subsidies for education and job skills training.
Human Resource Planning

Human resources planning is a process that identifies current and future human resources needs for an organization to achieve its goals. Human resources planning should serve as a link between human resources management and the overall strategic plan of an organization. Aging worker populations in most western countries and growing demands for qualified workers in developing economies have underscored the importance of effective Human Resources Planning. It is the process for ensuring that the human resource requirements of an organization are identified and plans are made for satisfying those requirements. Workforce planning is a process in which an organization attempts to estimate the demand for labor and evaluate the size, nature and sources of supply which will be required to meet the demand. Human resource planning includes creating an employer brand, retention strategy, absence management strategy, flexibility strategy, talent management strategy, recruitment and selection strategy.
Induction Management

An induction program is the process used within many businesses to welcome new employees to the company and prepare them for their new role. Induction training should include development of theoretical and practical skills, but also meet interaction needs that exist among the new employees. An Induction Program can also include the safety training delivered to contractors before they are permitted to enter a site or begin their work. It is usua