Team Accountability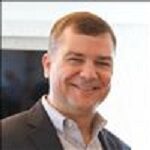 The Appleton Greene Corporate Training Program (CTP) for Team Accountability is provided by Mr. Teschner MBA BA Certified Learning Provider (CLP). Program Specifications: Monthly cost USD$2,500.00; Monthly Workshops 6 hours; Monthly Support 4 hours; Program Duration 12 months; Program orders subject to ongoing availability.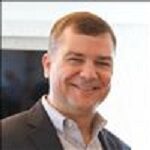 Personal Profile
To be advised.
To request further information about Mr. Teschner MBA BA through Appleton Greene, please Click Here.
---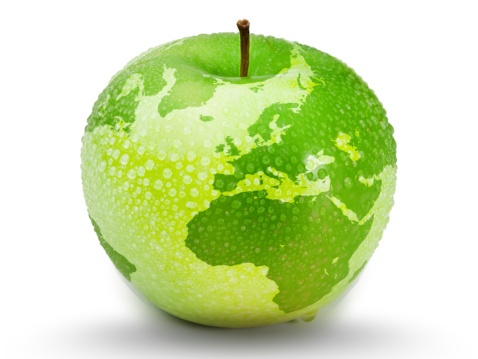 (CLP) Programs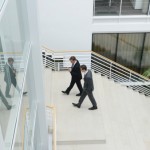 Appleton Greene corporate training programs are all process-driven. They are used as vehicles to implement tangible business processes within clients' organizations, together with training, support and facilitation during the use of these processes. Corporate training programs are therefore implemented over a sustainable period of time, that is to say, between 1 year (incorporating 12 monthly workshops), and 4 years (incorporating 48 monthly workshops). Your program information guide will specify how long each program takes to complete. Each monthly workshop takes 6 hours to implement and can be undertaken either on the client's premises, an Appleton Greene serviced office, or online via the internet. This enables clients to implement each part of their business process, before moving onto the next stage of the program and enables employees to plan their study time around their current work commitments. The result is far greater program benefit, over a more sustainable period of time and a significantly improved return on investment.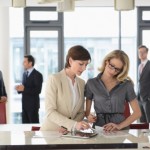 Appleton Greene uses standard and bespoke corporate training programs as vessels to transfer business process improvement knowledge into the heart of our clients' organizations. Each individual program focuses upon the implementation of a specific business process, which enables clients to easily quantify their return on investment. There are hundreds of established Appleton Greene corporate training products now available to clients within customer services, e-business, finance, globalization, human resources, information technology, legal, management, marketing and production. It does not matter whether a client's employees are located within one office, or an unlimited number of international offices, we can still bring them together to learn and implement specific business processes collectively. Our approach to global localization enables us to provide clients with a truly international service with that all important personal touch. Appleton Greene corporate training programs can be provided virtually or locally and they are all unique in that they individually focus upon a specific business function. All (CLP) programs are implemented over a sustainable period of time, usually between 1-4 years, incorporating 12-48 monthly workshops and professional support is consistently provided during this time by qualified learning providers and where appropriate, by Accredited Consultants.
---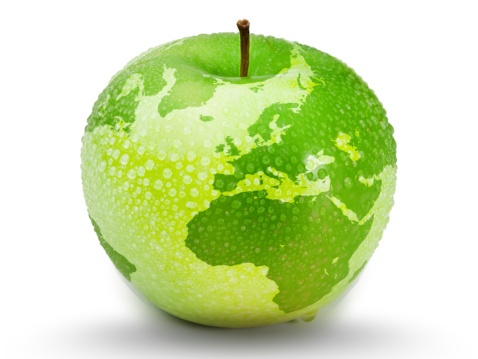 Executive summary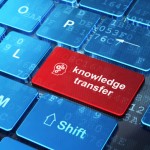 Team Accountability
Most organizations struggle with implementing system-wide accountability. Holding people accountable for their decisions and associated actions is a challenging prospect for anyone, especially those who haven't been trained on how to do so in a team setting. An additional pressure point is the prospect of accountable leadership in a rapidly changing environment, in an age where disruptors are constantly emerging, challenging "the old way" of doing business.
Organizations that thrive in this age of rapid change are those that have built processes and employ methodologies focusing on human interactions. Critically, they've adopted cultures that embrace improvement and value positive, forward-focused accountability in ALL aspects of their operations. Either by design or chance they are following the approach high-performing military teams take to enable success in complex environments the world-over. Learning from these high-performing military teams is a powerful option for any organization that intends to win in the face of constant disruptive changes.
This course takes the very best from the high-performance military team world—a world centered on successfully harnessing the upside of positive, forward-focused accountability to foster team learning, continuous improvement, and enable top performance in a really demanding environment, and usually with a very young and constantly rotating workforce—and translates the core principles into the business world. This course builds on a core that VMax Group has been teaching in business since May of 2018, a core that has led to the rapid expansion of the VMax Group team as a result of constant business growth.
---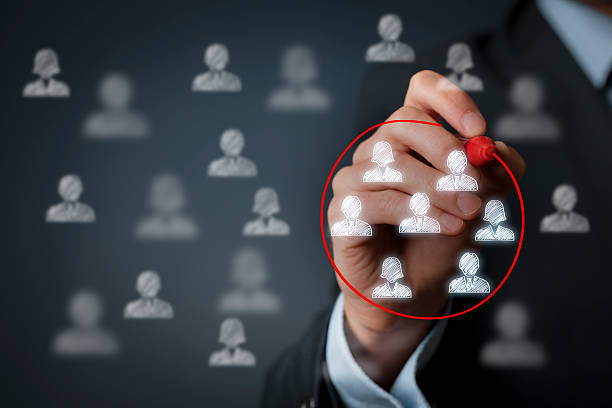 ---
Program participants will gain both clear insights, as well as practical implementation strategies, into how high-performing military teams teach leadership, practice accountability and deal with complexity in a powerful course that gets to the root of both accountable leadership and teamwork. Participants will understand how high-performance military teams organize, prepare for, and execute operations in Volatile, Uncertain, Complex and Ambiguous (VUCA) environments. They will develop a deep understanding of the high-performance team Debrief model, to include an understanding of the cultural requirements necessary for successful implementation. This understanding will lead participants to build Psychological Safety and emphasize Behavioral Standards into their organizational design. The centerpiece of the highperformance team model, The Debrief-Focused Approach, will be utilized as the backbone of the business team lifecycle, enabling course participants to incorporate a positive, forwardfocused approach to teaming, continuous improvement, and team learning into their daily battle rhythms.
The Need for Accountability in Teamwork
Andrew told his co-worker Mina, "Lindsay really irritates me." The two were waiting for lunch as they sat in the commissary with trays of food in front of them.
"She has to flaunt doing her projects and be 'miss perfect,'" Andrew continued. "However, despite doing her job before everyone else, she is constantly checking to see if others have completed their assignments. It seems like she always wants to blame us for something."
"She is unmistakably scheming to get a promotion. We can work in peace if she understands it fast," Mina said. Andrew had an agitated expression on his face as the two started eating their meal, but Mina appeared uninterested.
Andrew sighed, "James on the other hand accomplishes absolutely nothing."
"I'm surprised Christine hasn't spoken to him even though he missed the RFP deadline. What sort of boss is she? I wish she would punish him," retorted Mina, who was now sporting Andrew's agitated expression.
"Are the client files completely updated?" – Andrew asked Mina
She answered, "Not yet. Has the research you were working on been completed?"
Andrew said, bored by the idea of the investigation, "Not yet. It will eventually get done. "
"We finish when we finish," Mina said, getting up with her tray and making her way to the trash can before getting ready to return to her work.
Christine, the team manager, is upset back at the office. Lindsay is the only member of her team that always fulfills deadlines. And now the department director is attacking her, saying that she isn't effectively leading her team. How can she motivate her staff to do their tasks?
Let's start by pointing out the main issue that is hindering this team's productivity: a lack of accountability.
The Issue with This Team Is Accountability
Accountability is defined as "the obligation of an individual or organization to account for its activities, accept responsibility for them, and disclose the results in a transparent manner." by the business dictionary. It's straightforward: to be held accountable to a team, a person must be clear about their plans, carry them out, and notify the team when they are finished.
---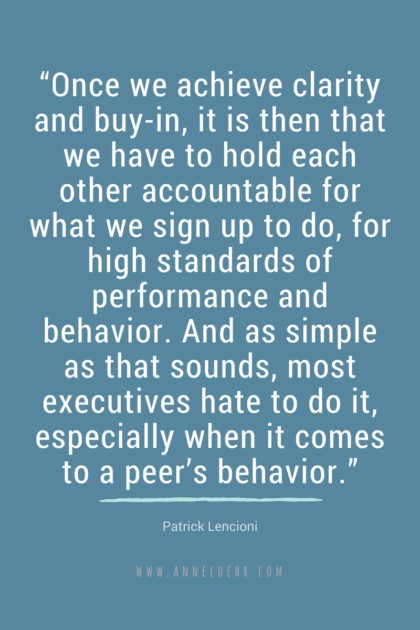 ---
However, accountability must be shared within teams. An individual must hold their co-workers accountable in order for a team to work effectively. This goes beyond simply being accountable for one's own actions. That entails regularly requesting updates on clearly stated goals and being transparent about their own updates. However, it can be challenging to keep people accountable because it can lead to strained relationships.
Patrick Lencioni writes, "Once we achieve clarity and buy-in, it is then that we have to hold each other accountable for what we sign up to do, for high standards of performance and behavior. And as simple as that sounds, most executives hate to do it, especially when it comes to a peer's behavior."
Lindsay is the only member of the team above who holds others and herself accountable. She is undoubtedly experiencing social discomfort.
Accountability In The Workplace: Why Is It Important?
By explicitly stating the company's vision and values, accountability in the workplace is all about creating a common expectation and keeping individuals accountable to it.
Although it might be challenging to execute, accountability in the workplace is the fuel that great firms run on.
In reality, 82 percent of respondents to a Partners in Leadership Workplace Accountability Study claimed they have "little to no" ability to adequately hold people accountable. However, 91 percent of respondents place accountability near the top of their list of priorities for their company's development.
As noted by author Pete Lowe in HRD Connect, "Real accountability happens in the context of a culture that supports trust and genuine teamwork …. Genuine accountability comes with a fresh honesty that acknowledges where things can improve and a humility that tempers actions."
Accountability is therefore important, challenging to establish, but doable. However, it would be helpful to begin with the definition of responsibility in order to comprehend the significance of accountability in the workplace.
What is Accountability?
Many people define accountability in terms of what it isn't: attempting to "catch" employees in the act of breaking the law, reporting coworkers, or establishing stringent regulations that are applied in a punishing manner.
This negative strategy promotes a reactive culture of "management by rules" rather than cultivating a proactive environment of responsibility. Yet there is a better approach.
Establishing and upholding a single expectation among employees at work requires a clear understanding of the mission, values, and objectives of the organization. Employee responsibility refers to making all levels of employees—from hourly part-timers to C-suite executives—responsible for achieving organizational objectives.
While maintaining accountability at work is crucial, it also needs to be tempered with the requirement to grant employees freedom in their responsibilities. To take ownership of their work and pursue greatness, employees must feel empowered to perform their duties. A high-performing organization is produced by fostering this employee accountability culture.
Obstacles to Accountability at Work
It is impossible to overstate the value of responsibility, but establishing it can be challenging. When attempting to create a culture of workplace responsibility, organizations and teams frequently encounter a number of difficulties and roadblocks.
Sometimes, people who don't live up to expectations are the first to lack accountability. Sometimes it simply takes the form of "accepting the undesirable" at the level of the team or business. If left unchecked, these poor organizational practices can diminish responsibility by making roles and duties less clear.
Another offender? Accountability at work deteriorates or disintegrates completely if a company runs on ambiguous priorities or hazy expectations.
In HR Magazine, consultant Karim Bashay highlights the following: "Expectations that aren't communicated can grind progress to a halt. Not only do these implicit expectations result in confusion over tasks, they also cause tension in relationships." Naturally, this may breed mistrust within the company.
Never underestimate how difficult responsibility is and how much consistency and follow-through it demands from both leadership and staff. The difficulties in overcoming the obstacles and challenges are widespread and genuine. But that doesn't imply the effort isn't worthwhile.
Accountability in Business: The Facts
Despite the fact that responsibility is essential to teamwork, businesses in all sectors have accountability issues. See the following statistics:
---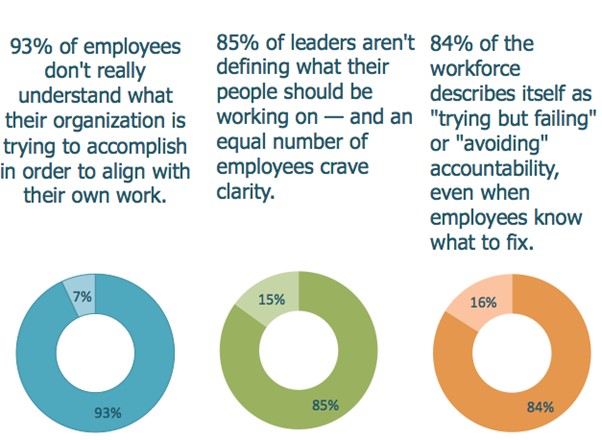 ---
• To align with their own work, 93 percent of employees don't properly comprehend what their company is aiming to achieve
• The majority of managers—85%—don't specify what their staff members should be working on, and the same proportion of workers want for clarity.
• Despite knowing what has to be fixed, 84 percent of the workforce admits to "trying but failing" or "avoiding" accountability.
• 80% of individuals believe that being held accountable is punishing.
---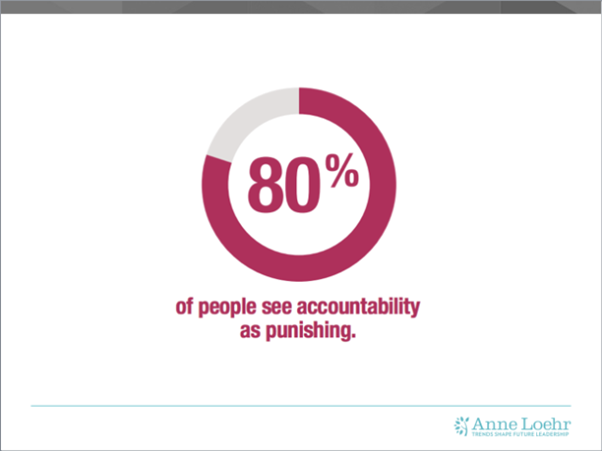 ---
These are hardly negligible sums! Many organizations appear to be in need of an accountability education. Consider the differences between teams that hold each other accountable and ones that do not.
What Are The Characteristics Of Accountable And Unaccountable Teams?
Teams that Lack Accountability
• engender animosity among team members with various performance expectations
• bolster mediocrity
• missing due dates
• Put excessive pressure on leaders to enforce discipline
Teams That Take Responsibility
• Instill pressure to perform better in subpar performers.
• Quickly identify issues by asking one another questions.
• Promote mutual respect among teammates who adhere to the same high standards.
• Refrain from adding too much red tape to management and corrective activities
Visit the world's largest coffee shop, Starbucks, for a case study of the issues that arise from unaccountable teams.
---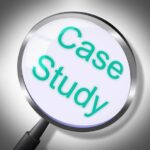 Case Study
What Accountability Can Teach Us From Starbucks
Starbucks suffered during the 2008 economic downturn when 600 locations closed and profits dropped by 28%. Leadership at the time attributed the downturn on the economy and rising dairy prices. That is, up until Howard D. Shultz, who had left his position as CEO eight years before, returned. Instead of blaming uncontrollable factors like the economy and dairy prices, he held the leadership responsible. He stated: "Starbucks's heavy spending to accommodate its expansion has created a bureaucracy that masked its problems."
His response? to construct a brand trust-building strategy. The "My Starbucks Idea" program gave customers an opportunity to communicate their ideas both to the business and to other customers. The campaign was a success, and Starbucks emerged from its slump after 93 million ideas were shared on social media by 1.3 million people. It's unlikely that the leadership group would have found a solution if Shultz hadn't called the corporation to account.
---
Accountability's Advantages
The advantages of responsibility in business are as real as the difficulties. Even while creating an accountable culture can be challenging, it is vital and doable.
Develops Trust
Individuals and teams become more trusted when you hold everyone accountable for carrying out their duties. It enables people to depend on one another, whether that be to meet deadlines, complete tasks, or feel at ease enough to ask a coworker or management for assistance.
Although it might be difficult for staff members to ask for assistance, creating a safe environment where they can do so fosters independence and trust, both of which enhance teams. On the other hand, managers must act in a transparent manner, engage in open dialogue with staff members, and treat them fairly while adhering to universally accepted rules and guidelines. This fosters a climate of trust as well.
Enhanced Efficiency
Creating an environment of accountability improves performance and raises productivity. How? Employees can better meet specified expectations when they are aware of their responsibilities, which reduces misunderstanding and saves time.
Clear accountabilities alone, however, are not sufficient, argues Bashay once more in HR Magazine. "Having specific and actionable feedback and evaluation mechanisms is key in measuring people's success in roles. You must also have a way to evaluate performance."
By correcting poor performance and praising exceptional effort, tying accountability to performance also ensures you actively pay attention to both process and results.
Holding employees accountable, explaining objectives, and assisting them in improving when they submit subpar work or fall short of expectations are all important. Recognizing and rewarding staff members who adhere to rules, behave properly, and achieve or exceed expectations is equally vital.
According to the Forbes report, "Clear expectations for everyone on the team coupled with an understanding of accountability for their performance are the key ingredients to improving confidence, morale, and production within the team."
It is beneficial to consider employee accountability as having two sides. To establish organizational accountability, everyone must work together, and everyone in the organization is responsible for it. Performance is improved at the individual, team, and organizational levels by this accountability mindset.
Enhances Culture
A Forbes article claims that a lack of accountability "can have a snowball effect throughout the team." By incorporating accountability into your company's culture, you make it everyone's responsibility, "establishing meaningful goals and team buy-in, building trust through support and encouragement, empowering everyone on the team and celebrating successes together."
This idea is echoed by author Pete Lowe in HRD Connect, who writes, "When an organization's culture is embedded in honesty and integrity it enables people to acknowledge mistakes without fear of blame and to work with the team to reflect, learn and move forward positively."
To improve organizational culture, sustained effort must be made from the top down. It also necessitates an honest evaluation of what is and isn't functioning. However, if responsibility is at the core of your business, company culture will be strengthened and success will increase.
Better Adherence
Why is accountability crucial in terms of compliance? Compliance affects every industry in today's constantly evolving landscape of rules, regulations, standards, and guidelines.
Accountability in business, where people and teams are held accountable for their decisions, behavior, and actions, is a crucial component of operations. Working ethically implies being accountable. And by increasing accountability, you lower your chance of being subjected to penalties, legal action, oversight, or other non-compliance-related consequences.
---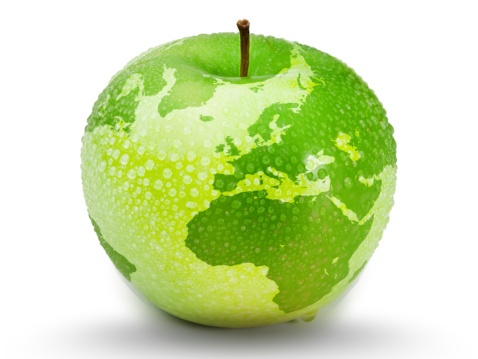 Curriculum
Team Accountability- Part 1- Year 1
Part 1 Month 1 Introduction To DTW
Part 1 Month 2 Discovering Team
Purpose
Part 1 Month 3 Culture Part 3: Psychological Safety
Part 1 Month 4 Culture Part 4: Behaviours and ROE
Part 1 Month 5 Eagle Part 1
Part 1 Month 6 Eagle Part 2
Part 1 Month 7 Communicating the Plan
Part 1 Month 8 Debrief Part 1
Part 1 Month 9 Debrief Part 2
Part 1 Month 10 Debrief Part 3
Part 1 Month 11 Culture Part 3
Part 1 Month 12 Application Exercise
---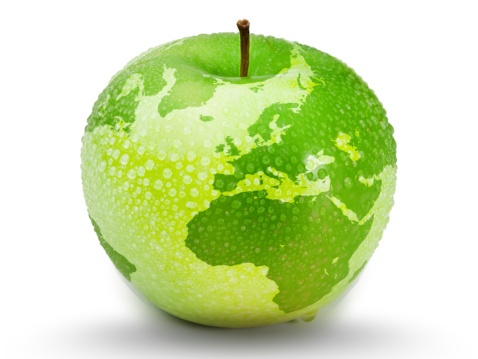 Program Objectives
The following list represents the Key Program Objectives (KPO) for the Appleton Greene Team Accountability corporate training program.
Team Accountability- Part 1- Year 1
Part 1 Month 1 Introduction To DTW – This is the Vistage workshop – our current core product – delivered over the course of 6 hours. Outcome: understanding of where we're going. Tools: VMG Pre-workshop assessment. Desired Learning Objectives: We understand what Accountability truly is and how it's practiced. We know the definition of both a Team, and a High-Performance Team. We understand the basic outline of the "F-4 Debrief" methodology. We understand the High-Performance Team Lifecycle. We understand Mission Command and Commander's Intent.
Part 1 Month 2 Discovering Team Purpose – Here we'll unpack – a-la "Finding Your Why" – a team's purpose. Outcome: the team understands the meaning and impact of their work. Desired Learning Objectives: We understand the role of Team Purpose in practicing accountability. We discover the Team's Purpose.
Part 1 Month 3 Culture Part 3: Psychological Safety – This is the introduction to culture, an exploration of Edmondson's and Clark's work on Psychological Safety. Outcome: the team understands. Psychological Safety. Desired Learning Objectives: We understand the impact Fear has on team dynamics. We understand and can start building Psychological Safety. We understand the upside of Failure. We understand Clark's 4 Stages of Psychological Safety.
Part 1 Month 4 Culture Part 4: Behaviours and ROE – This is the introduction to behavioral norms centered around the 6 DTW core values. Outcome: the team understands how to adopt the DTW core values. Tools: ZoneFive. Desired Learning Objectives: We understand the 6 Debrief to Win Core Values. We understand the power of Ritual in building Psychological Safety. We understand how to apply the 6 Core Values in Debriefs. We understand how to measure and track behaviors in teams.
Part 1 Month 5 Eagle Part 1 – Here we'll introduce the theory of the EAGLE planning process. Outcome: the team understands how to tactically plan IAW EAGLE. Desired Learning Objectives: We understand the 5-Part EAGLE planning process. We understand how to apply the theory to planning examples.
Part 1 Month 6 Eagle Part 2 – This will be an EAGLE planning practicum, an opportunity for the team to plan and provide feedback to one another. Outcome: the team is comfortable with tactical planning IAW EAGLE. Desired Learning Objectives. We are able to apply the EAGLE Planning Process to a practical example
We are able to provide meaningful feedback on how EAGLE was applied.
Part 1 Month 7 Communicating the Plan – This module is our communications module. Here the team will lean the art of pre-mission briefing, communicating the plan to their teammates. Outcome: the ability to tell the story of how we'll achieve success. Desired Learning Objectives: We understand the tenets of communicating for effect. We understand the basic components of the "BRIEF" methodology. We know how to use BRIEF to effectively communicate a plan.
Part 1 Month 8 Debrief Part 1 – This is the part of our course where we'll dig into the methodology of the debrief, with an emphasis on theory. Outcome: the team understands the theory of the debrief form of team accountability. Desired Learning Objectives: We understand the tenets of the "RAPTOR" Debrief
We understand how the tenets support positive, forward accountability.
Part 1 Month 9 Debrief Part 2 – This entire module is dedicated to 1) Root Cause Analysis; and 2) learning to lead the fact-gathering phase. Outcome: the team understands how to apply the theory of the debrief. Desired Learning Objectives: We understand how to collaborate on fact-gathering. We understand how to do effective Root Cause Analysis. We know how to frame negative root causes appropriately.
Part 1 Month 10 Debrief Part 3 – Here is where the team will apply all of their debrief learning as applied to several debrief examples, with feedback. Outcome: the team is comfortable and correct in executing the debrief methodology. Desired Learning Objectives: We understand how to apply "F-4" and "RAPTOR" to a real scenario.
Part 1 Month 11 Culture Part 3 – Now we'll return to culture and dig into organizational design – Mission Command – as well as explore behavioral standards. Outcome: the team is designed and equipped to have high levels of Psychological Safety. Desired Learning Objectives: We understand the principles of Mission Command in team design. We understand how to enable centralized command, decentralized execution.
Part 1 Month 12 Application Exercise – This is the final exercise, a run-through of the full Debrief-Focused Approach. Outcome: the team demonstrates understanding and ability to apply that which we've learned over these 12 sessions. Desired Learning Objectives: We can apply the previous lessons to a practical example.
---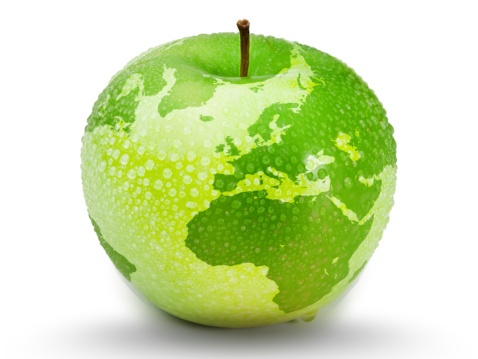 Methodology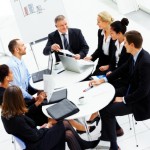 Team Accountability – Build Accountability In Your Leadership, And Leadership In Your Team
There is a genuine desire to increase leadership accountability from a leadership standpoint. Recently, executives have questioned me about establishing team accountability to support them in achieving their strategic plans while constructing high performing teams in a variety of ways.
How can I encourage team accountability?
How can I improve leadership and employee accountability?
What else can I do to persuade individuals to comply with our demands?
"How can I demand accountability from a team member while still being viewed as a good leader?"
"How can I create a team of engaged employees while balancing leadership accountability and personal accountability?"
"It's challenging to build a climate of accountability; how can I give constructive criticism without coming across as the evil guy?"
Building team accountability is more complex than we may realize, thus we must comprehend a few dynamics. It extends beyond accountability for results, which is obviously crucial, but great leaders are aware that they require a culture of accountability in their teams in order to get the support necessary to reach the desired level of team performance. One of the most crucial things a good leader performs for organizational alignment is holding individuals accountable, but it's also one of the most difficult.
First off, by definition, teams are composed of individuals. We must remember that. What is required is an awareness of how society actually values teamwork while also (and separately) respecting individual contribution. Which of these intriguing contradictions should be valued more highly is up for debate. Therefore, the key to creating accountability in the workplace is to simply sort out the uncertainty. It is considerably more challenging and unpleasant to complete your quarterly strategy without team responsibility. To achieve the team's goals as outlined in the plan, each team member must be accountable for and take ownership of their activities.
If we understand where teamwork and individual performance are more important, we can achieve this. For instance, you want one or more people to step up and take the lead when there is sudden pandemonium or some other kind of emergency. Teams are more effective, though, when creative problem-solving or process transformation is required. Each member of your team must have the freedom to make decisions and be held accountable for the outcomes for your plan to be successfully implemented. To win the talent battle, accountable leaders at all levels must keep employees accountable and regularly assess goal progress with their teams.
---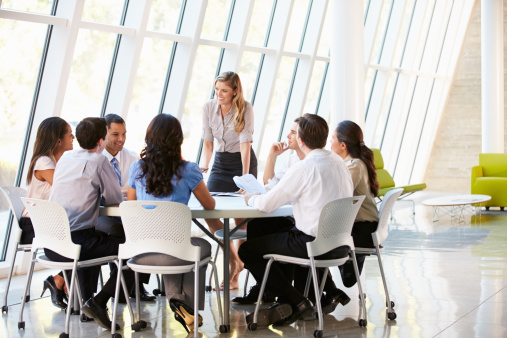 ---
Having said that, the people assigned to a team do matter. Gratton and Erickson stated in an HBR article that the "greater the proportion of experts a team had, the more likely it was to disintegrate into nonproductive conflict or stalemate." Teams of this nature are not teams. Under the guise of functioning as a team, they are only associations of individuals. They remain a group of people.
However, the majority of team members prefer to follow instructions. They have noble intentions. What the team is intended to do gets lost in translation, and this is the missing piece. Because it offers practical recommendations for creating accountable leaders and teams, our leadership development program is so well-liked because it challenges the presumption that they just know what to do. Due to the increased trust and accountability it fosters throughout the business, accountability training for leaders offers a profitable return on investment.
Hopefully there aren't constant crises at your firm. If so, your first course of action might be to honor the person. However, the constant path for the majority of businesses is around advancements, innovation, and problem-solving. With that said, it is clear how important accountability is in a team setting. Ineffective accountability spreads swiftly throughout the company, reduces output, kills morale, and erodes confidence.
The crucial piece is that each member of this "team" must understand their particular responsibilities as well as those of the group. Personal responsibility does not necessarily convert into collective responsibility. It is your responsibility as a leader to define what it is you are expecting them to do and to communicate more frequently in order to hold them more accountable. To bridge the gaps across management levels, think about implementing skip level meetings. Start with our recommended skip level meeting questions.
Use The Five C's Framework For Building Team Accountability To Achieve This
---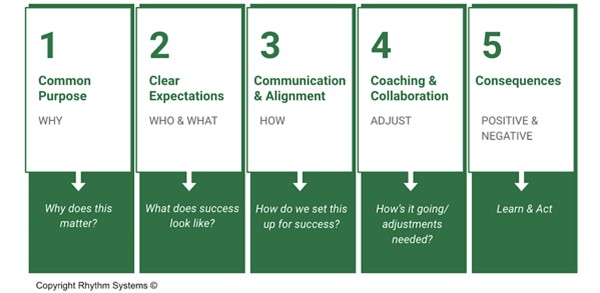 1. Common Purpose: Discuss the "why" before starting any collaborative projects.
What brings them here? Why is this project or this particular task force being worked on? Make a connection between what you want the team to do and why you want them to spend time on it. What is the purpose? Why is it important? Many leaders are skilled at telling their teams what to do, which is our natural tendency. The "why" is hence simply disregarded. The capacity of a team to come together for a single goal is an indication of good performance.
2. Clear Expectations:
What do you ultimately need the team to accomplish? These are the accountability questions that managers should use to define the team's expectations. To ensure that everyone on the team understands what is expected of them, you must repeatedly communicate with the group. Before the entire team can successfully communicate them, it frequently takes a few tries.
• Clarify: Are you asking the team to unanimously decide on three alternative solutions to offer, or are you searching for one specific workable answer to a problem that affects the entire company? Do you anticipate them outlining a plan for the one (or three) solutions? Do you require them to list the benefits and drawbacks of their proposed solution(s)? How would you like to be updated along the way? Every Friday afternoon, an email? Three white papers a week, or what? (Side note: Please don't do this last one.) Use the Job Scorecard as a tool to help you think through what you need the team to be in charge of, whether it's a task force or an intact workplace team. Accountability is built on the foundation of clear expectations.
• Accountable Leadership: Who is in charge if there is a specific task force rather than a complete team at work? Who is ultimately responsible for ensuring that the team completes the necessary tasks? The fact that someone is on top of the job does not suggest that they are the only ones performing it. The same would apply to a fresh effort for a team that is still together. As the leader, you shouldn't assume that you have complete control over how things are going. Instead, who in the team can assume the leadership position to ensure that the transition gets started and continues to move forward? Who is in charge of operating the train? Do you take ownership of your actions when necessary?
• What does success in your eyes mean when you accomplish a goal? Setting up a gauge for what success entails makes it clear to what extent individuals are expected to act. Otherwise, you can mark it as completed and claim, "We did it," but was it completed in accordance with your expectations? Clearly describe what success entails. (Side note: Try to steer clear of using the due date as a success criterion. Any of us may turn in a ton of subpar work by the deadline.)
---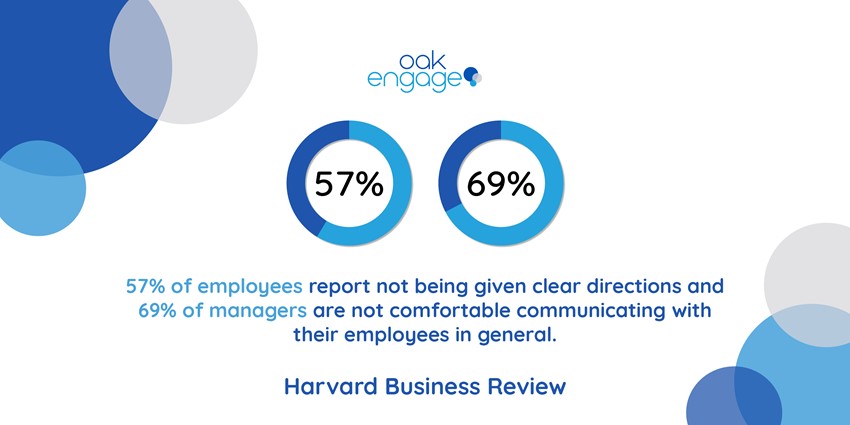 ---
3. Communicate & Align:
As a leader develops, it becomes increasingly important for them to keep a team on track and aligned so that everyone is involved and moving in the same direction. How are they going to carry out your request? What options do they have in terms of resources? Hold everyone's attention. Communicate with them frequently, elicit information from them, emphasize the significance of their work, etc. It is your responsibility as a leader to keep everyone paddling in the same direction, especially when introducing your yearly and quarterly plans. Any team needs communication and alignment to function because these factors promote sustainability over the long term.
4. Collaborate and Coaching:
Set the stage for cooperation at every stage of the process so that adjustments may be made immediately. Track progress and mentor your team. Avoid directing them. Coach. To improve team effectiveness, spend 80% of your time listening to them and 20% of your time conversing with them. Encourage them to communicate with one another. Offer them your resources. What obstacles need to be cleared, and how can you contribute to doing so? If the task you've given your team to do is crucial, then you should support it. A great weekly team meeting is built around collaboration, which is where accountability really takes off. Did everyone follow through on what they had promised to do? How are you encouraging your staff to own up to their commitments? To establish trust with the team and become a successful leader, you must first keep your own obligations.
5. Consequences:
When most people hear the word "consequences," they immediately associate it with anything bad. We fail to recognize that outcomes can also be favorable, and that every business should make use of positive criticism. Make outcomes and effects clear. When speaking to your team strategically as opposed to tactically, use questions as opposed to assertions. Second, leaders are usually the first to alert others when something is wrong or has gone wrong. However, when things go smoothly, it seems as though success is minimized. But as a result, you contribute to the development of a corrective culture. At weekly team meetings, people are only acknowledged and given attention when things don't go as planned. Work to give what has gone properly an equal or greater weight. Celebrate!
How to Promote Accountability in Employees
Accountability is one of the few words in business jargon that causes a tighter cringe, and for good reason. For decades, businesses and leaders have debated what it is and how to effectively attain it. Most people will respond emphatically "no" when asked if they look forward to their performance review or their regular check-in with their supervisor.
---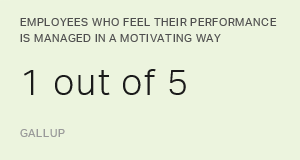 ---
According to data, 91 percent of employees believe that "effectively holding others accountable" is one of their company's top leadership-development needs, and 82 percent of managers admit that they have "little to no" ability to hold others accountable successfully. Research also supports how inconsequential employees feel under the current accountability frameworks. Only 14% of employees, according to Gallup, believe their performance is managed in a way that motivates them; 26% receive feedback less frequently than once a year; 21% believe their performance metrics are under their control; and 40% believe their manager holds them accountable for the goals they set. It is not surprising that 69 percent of workers believe they are not performing to their capacity at work when you consider that 70 percent of employees believe their bosses are not objective in how they judge their performance.
The main issue with accountability is that it primarily consists of the accounting process nowadays. The scorekeeping aspect of this procedure results in a built-in negativity bias where leaders instinctively look for flaws. Additionally, the tallying typically leads to a forced categorization — a grading system of numbers or labels, sometimes stack-ranking people against their colleagues. Just after his performance assessment, I recently spoke with a leader at a client company, and he was furious. "How is it that he gave me a 3? Throughout my entire career, I've consistently received the highest rating—a 4. Now, suddenly, I'm a 3, just because he's only permitted to award so many 4s?" Listen to the heartbreaking inferences this leader is making about his employer and himself. He became fixated on a number and resentful of the person who had condemned him to it after what should have been a fruitful talk. He is not alone either. In response to being categorically rated, we feel threatened, according to a recent neuroscientific study. When someone puts us in a box like this, we actually feel frightened.
Accountability processes refer to the official and informal ways in which leaders discuss, evaluate, and validate the contributions of individuals they lead as well as the improvements that could be made to bolster those efforts. They range from yearly performance reviews to frequent check-ins with your employer. Leaders may make sure that their staff feel their effort is respected while also embracing opportunities for improvement, even in the face of seriously broken formal systems. Simple adjustments to the accountability systems' tallying procedures won't be sufficient to make that experience commonplace. Companies must fundamentally rethink what it means for executives to establish an accountable culture. Based on 30 years of experience observing effective leaders and my research on accountability, I have identified three key changes that leaders must implement to guarantee that the accountability experience respects employees' work and pushes them to achieve more, without making them feel devalued or unimportant.
Establishing Dignity as the Base
Managers need to be aware of the significance of their own conclusions. Recent brain research demonstrates how our perception of self-efficacy is influenced by what other people think of us. The following fundamental pillars of accountability are strengthened when leaders sincerely enjoy playing the role of creating the conditions in which people make their best contributions:
Direct reporting and leaders develop closer relationships. Conversations should be supported by a feeling of purpose rather than being forced to take place during mandatory monthly or quarterly check-ins during which staff members recite repetitive updates. When prompted with questions like "What did you learn this month?" or "What are you most proud of," employees are more inclined to share their tales of success and adversity.
Feedback and learning are of higher quality. The standard of constructive criticism rises when accountability aims for dignity rather than surveillance. Employees are less guarded and less likely to conceal their underperformance when they sense that their managers actually care about their achievement. Bosses are more comfortable providing comments and counseling on underperformance when they are devoted to the success of their staff and are less concerned with documentation.
Asking your subordinates to tell you about their work is one of the simplest methods to make them feel respected. When someone completes a task, instead of automatically saying "excellent work," inquire about the specifics ("I'm sure it took more to get here than I can see. Can you explain how you accomplished it to me?"). Watch how animated they become as they describe their struggles and their proudest moments as they tell you their story.
---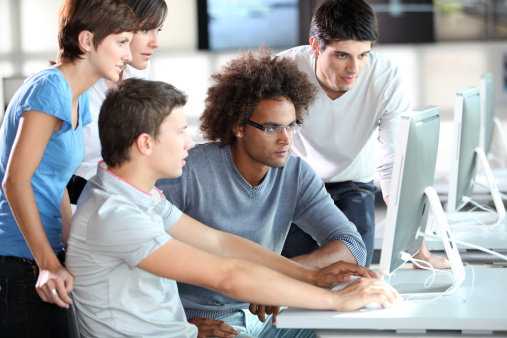 ---
Put Fairness First
As previously said, people are four times more likely to be honest (particularly about their mistakes), treat others fairly, and put the needs of the company ahead of their own interests when accountability mechanisms are perceived as fair. Our accountability systems, which were primarily created to prevent lawsuits and lessen a manager's prejudices, have sadly confused sameness with justice. In actuality, they've done more to stifle individualism, which is precisely why they're unjust.
Fairness being put first in our accountability procedures paves the way for two significant changes. It first builds the link between donation and contributor once again. Conventional wisdom has kept the appraisal of people and their work separate for decades in an effort to create fairness. When people were creating enormous quantities of the same item, this made sense. The nature of today's job makes accountability personal, but in a knowledge economy people's ideas, creativity, and analysis are direct representations of who they are. When managers recognize contributions as the result of the distinctive talents of their staff, it becomes fair. Forced separation of contribution and contributor is perceived as unfair and invalidating.
Second, emphasizing fairness makes biases in accountability systems visible. Numerous studies demonstrate how organizations' accountability systems contain unconscious biases that give certain groups preferential treatment. Asking sincere questions about how to reform these institutions while keeping justice in mind is a good starting point. Who has access to coveted chances? What are the current assumptions about who will or won't achieve success? Whose opinions and views are heard? These kinds of inquiries help leaders create opportunities for people to excel using their unique skills by revealing whether success is equally available to all, regardless of talent level. To level the playing field for various types of contributions, a leader can, for instance, expand who is allowed to speak and present at meetings or adopt a novel method of recognizing historically favored roles (such as engineers at tech companies or marketers at branding firms).
Ask your team members, preferably in an anonymous way, if they believe the playing field in your group is level, if they believe specific roles or individuals are privileged, or if they believe you have "favorites" in order to show your dedication to fairness. Even if you have the best of intentions, some people could still believe that they don't stand an equal chance of succeeding.
Make Reparation—Not Blaming—The Objective
Accountability in organizations terrifies people. Why? Because, despite corporate rhetoric about learning from mistakes, punishments frequently feel humiliating and severe. The natural reaction is to cover up errors or place the blame somewhere else.
The way individuals view their own and other people's failures may drastically change if leaders thought that falling short of a goal still had value. Calculating risk can be challenging in a culture where employees find it difficult to admit when they don't know something, as Kathleen Hogan, Microsoft's Chief People Officer, recently told us. We may blend accountability with a growth mentality by being honest about failure. In order to come closer to our goals, we are learning to reward both success and failure. We want the phrase "I don't know, but I will find out" to be accepted. Learning from our errors brings us one step closer to the outcomes we're after, and that's a new kind of accountability for us.
Leadership requires humility, grace, and patience to handle mistakes in a healing manner. They must understand that an individual's professional success is more complex than the sum of any one job. Leaders must have the humility to accept responsibility for their followers' failings. Did the individual possess the tools, abilities, teamwork, and realistic timeframes necessary for success?
Before accountability within businesses becomes an accepted process that produces fair, actionable feedback and motivates staff to seize the chance to enhance their performance and increase their contributions, much work remains. A strong place to begin is by making core elements of accountability systems out of dignity, justice, and healing.
---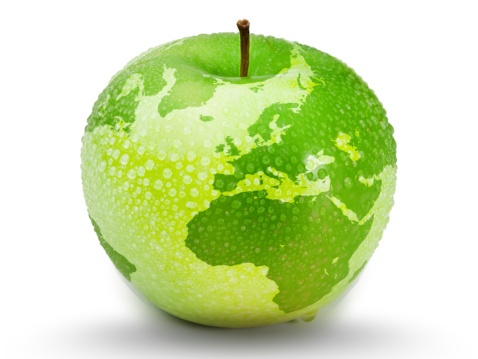 Industries
This service is primarily available to the following industry sectors: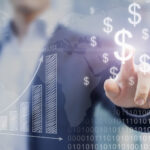 Financial Services
A significant portion of the banking sector's evolution can be attributed to digital and mobile technologies. Even though many bank branch locations continue to be important for attracting new clients and engaging them in more complicated transactions, the majority of banking is now done online without ever having to step foot inside a bank. Even though fewer branches might be required, those that are there must be full-service, offering things like wealth specialists, business bankers, and mortgage brokers all in one place. To make sure that local customer demands are being satisfied, the challenge is choosing the best site for the full-service bank. At the same time, branches must emphasize more individualized service, improve footprint utilization, and make themselves more appealing to clients. Some people have begun developing gathering places with café-style branches. Customer service will remain a significant difference for banks, so it will be crucial to make sure personnel have the necessary customer service abilities.
Being fully mobile-enabled is now standard practice for banks, and some even use push technology to act as proactive advisers, alerting customers to their restrictions and changes in interest rates. Since they have been so low for so long, interest rates are anticipated to increase soon. This implies that there will be greater competition for deposits and a potential decline in loans. Banking fees are decreasing, thus banks must find new ways to generate income. New programs, products, and services may be tested and retested with segmented groups more easily thanks to improved technology, which increases revenue from chosen tactics. The financial sector is likewise being impacted by shifting demographics. More information is available to millennials now than ever before, giving banks the chance to make useful product information easily accessible on digital media. Millennials generally utilize less credit, desire greater charge transparency, and have less bank loyalty. Banks might promote consolidation and offer rewards for loyalty.
---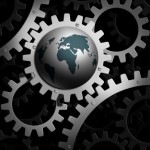 Construction
According to data compiled by the Census Bureau, the business generates around $850 billion in revenue annually in the United States, with a $857 billion annual rate, of which $600 billion is private (divided equally between residential and nonresidential) and the rest is government. One million contractors work for approximately 667,000 organizations, and the average contractor has less than 10 people (there are 200,000 general contractors, 38,000 heavy, and 432,000 specialist contractors). An estimated 5.8 million people are employed by the sector overall. The construction and built environment industry's variations in pay across various roles, industries, and locales were exposed via a wage study. The findings demonstrated that regions of the construction industry experiencing particularly rapid expansion, like the Middle East, produce higher average salaries than, for instance, the UK. The worldwide construction industry has expanded over the last five years despite challenging economic conditions, and it is anticipated that the market will reach US $8,929 billion with a CAGR of 7.3 percent during the following five years. The construction sector is made up of businesses that mostly work on infrastructure projects, commercial structures, and residential construction. The sector also comprises actions for changes, repairs, maintenance, and upkeep. The business is heavily dependant on consumer spending, interest rates, and government spending in various nations and is very fragmented in terms of suppliers and purchasers.
---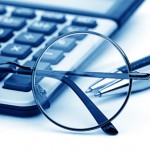 Manufacturing
Five million industrial jobs have been lost in the US since 2000. Over 12 million Americans are still employed in manufacturing, though, and small businesses have experienced significant expansion in recent years. The workforce in manufacturing is changing in makeup. Long assembly lines with workers performing simple, repetitive activities at numerous workstations are mostly a thing of the past. Workers in those positions are being replaced by robots, 3D printing, autonomous vehicles, artificial intelligence, and other technologies. They are also giving higher-skilled people the chance to invent, develop, and, most crucially, maintain those technologies.
A value is being put on distinctive and personalised products, and there is also a rising desire for "craft" products. And to meet those demands, small company owners are offering goods and services. Businesses will need to spend more money on employee training for new abilities that will enable their staff to keep contributing to the expansion and profitability of the company. A professional consulting service that we can offer is to put together a strategy plan that helps a business to take advantage of these opportunities and covers all of the different elements.
---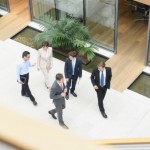 Medical
The medical industry, often known as the health care industry, is a conglomeration of economic sectors that offers products and services to treat patients in curative, preventative, rehabilitative, and palliative care. To satisfy the health needs of individuals and populations, the modern health care industry is split into many different sectors and relies on interdisciplinary teams of qualified professionals and paraprofessionals. The health care sector is among the largest and fastest-growing in the world. Health care accounts for more than 10% of the GDP in the majority of developed countries, which is a significant portion of the economy. The health care industry is often separated into numerous areas for financial and managerial purposes. The International Standard Industrial Classification (ISIC) of the United Nations provides a basic foundation for defining the industry, classifying it as typically consisting of hospital activities, medical and dental practice activities, and "other human health activities." This third category includes tasks performed by or under the direction of nurses, midwives, physiotherapists, pathology clinics, scientific or diagnostic laboratories, residential health facilities, or other allied health professions, such as optometry, hydrotherapy, medical massage, yoga therapy, music therapy, occupational therapy, speech therapy, chiropody, homeopathy, chiropractics, acupuncture, etc.
The industry is further divided into two major divisions by the Global Industry Classification Standard and the Industry Classification Benchmark: health care products and services and pharmaceuticals, biotechnology, and associated life sciences. Hospitals, home health care providers, nursing homes, and other institutions are examples of businesses and other entities that offer medical supplies, equipment, and services. Companies that manufacture biotechnology, medicines, and various scientific services make up the second industry group.
Other definitions of the health care industry's scope tend to be broader, taking into account additional crucial health-related activities like the education and training of health professionals, the regulation and management of the provision of health services, the distribution of conventional and complementary medicines, and the management of health insurance. The global medical device market has grown significantly over the past five years and is predicted to continue growing over the following five years, with a CAGR of 6.1 percent, to reach about US $302 billion. The surgical, cardiovascular, home healthcare, general medical, and other devices make up the medical device sector. North America dominates the industry, which is extremely fragmented, accounting for 46% of the global market. Low to moderate entry barriers are combined with intense competition to dominate the market.
The global home healthcare device market is anticipated to reach an estimated US $29 billion with a CAGR of 3.4 percent over the next five years, driven by the aging population and increased demand for convenient and cost-effective goods. The home healthcare device sector includes products for home-based treatment like glucose monitors, blood pressure monitors, diabetic control devices, wheelchairs, walking aids, oxygen inhalers, thermometers, home dialysis machines, test strips, heart rate monitors, sleep monitor devices, and similar products. Technology advancements, aging populations, growing patient pools, and shifting lifestyles are all thought to have a substantial impact on market dynamics.
---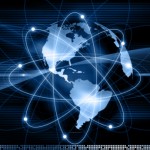 Defense Industry
Since the 1960s, the aerospace and military sector has arguably been at the forefront of the digital transformation movement, with technologies that eventually led to GPS and the internet. With the advancement of technology, enemy threats and countermeasures have evolved, and warfare has been in a perpetual state of change. Ironically, the recent move away from major force-on-force combat, employing large, conventional orders of battle, to lower-tech paramilitary/terrorist tactics, has paved the way for higher-tech developments that allow warfighters to operate more safely and effectively in smaller units, moving among frequently unidentifiable insurgents. Urban operations demand exceptionally quick information processing and precise decision-making in order to react to dangers and opportunities that may only last a few seconds and arise unexpectedly. Digitalization of the battlefield takes advantage of data and technological integration to enhance intelligence, strategy formulation, planning, preparation, and operations.
In-depth intelligence about the capabilities and intentions of the enemy is necessary for today's complex, carefully orchestrated warfare operations. Sensor data collected on drones, equipment, spy planes, and soldiers at the tactical edge is supplemented by intelligence disciplines like HUMINT, SIGINT, and IMINT and sent to remote command centers. Afterwards, analytics and AI may process the raw data to create a superior, preventative strategy and send commands to scattered warfighters and unmanned systems. Organizing and Getting Ready: The use of augmented reality, virtual reality, and mixed reality in training simulations can give a wide range of realistic training scenarios while minimizing the need for pricey OPFOR-facing war game rotations. The U.S. Army is creating an AR warfare simulator, for instance (Future Holistic Training Environment Live Synthetic). Live Synthetic will employ AI to enlist intelligent digital enemy troops and deliver pertinent digital tutorials, and it will be remotely accessible from almost anywhere. In order to assist quick, precise decision-making, sophisticated data and machine learning can also be employed in forecasting, anticipation of adversary tactics and movement, logistics, and mission planning. Operations: A variety of applications already show the power of digitalization in battlespace operations. Wearable sensors relay the position and vital indicators of the warfighter. To share intelligence, intelligence, surveillance, and reconnaissance (ISR) data, video, and imagery are sent from the field to command centers or distant locations. The battlefield is being revolutionized by the convergence of data and technology in order to improve coordination and management, force vitality, logistics, sensor-to-shooter cycle speed and accuracy, and overall operational effectiveness.
Even while this currently appears far-fetched, great advancements are not that far off. Virtual reality is expected to play a significant role in our future communications between tactical environments and remote command centers, freeing us from the high costs and risks associated with forward tactical operations centers. One day, sophisticated "fuzzy logic" and advances in artificial intelligence will be able to handle more difficult problems in more complicated settings, improving decision-making speed and accuracy or even being self-sufficient. However, this technological revolution does not come without a negative aspect. Digital risks are usually introduced by the expansion of digital solutions. Utilizing these technologies without having adversary cyber incursions and attacks jeopardize defense goals, warfighters, and even vital civilian systems and infrastructure requires cybersecurity resources and safeguards.
---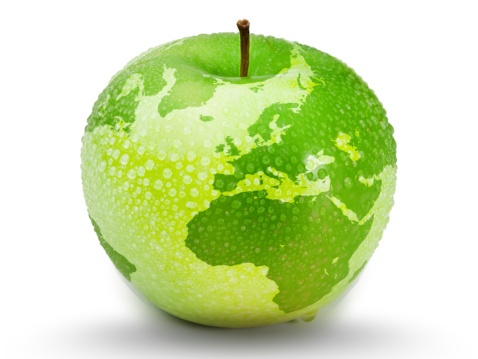 Locations
This service is primarily available within the following locations: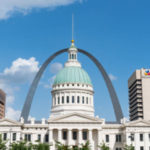 St Louis, MO
The second-largest city in Missouri is St. Louis. It is located close to where the Mississippi and Missouri rivers meet. The city proper had a population of 301,578, and the bi-state metropolitan area, which includes Illinois, had an estimated population of over 2.8 million in 2020. This made the bi-state metropolitan area the largest in Missouri, the second-largest in Illinois, and the 20th-largest in the entire country.
The region was a regional hub for Native American Mississippian culture prior to the arrival of the Europeans. French fur traders Gilbert Antoine de St. Maxent, Pierre Laclède, and Auguste Chouteau established St. Louis on February 14, 1764, and named it after King Louis IX of France. After losing the Seven Years' War, France lost the region to Spain in 1764. It was retroceded to France in 1800, who then sold it to the United States as part of the Louisiana Purchase three years later. At that time, the city served as the Corps of Discovery's embarkation site for the Lewis and Clark Expedition. St. Louis developed into a significant Mississippi River port in the 19th century, and from 1870 through the 1920 census, it ranked as the fourth-largest city in the nation. In 1877, it broke away from St. Louis County, establishing a separate city with constrained political spheres. The Summer Olympics and the Louisiana Purchase Exposition were held there in 1904.
In 2019, St. Louis' Gross Domestic Product (GDP) was $152.4 billion. St. Louis now has the 22nd-highest GDP in the country. In the St. Louis, MO-IL metro region, manufacturing generated $53.3 billion in revenue in 2017, followed by retail trade ($51.3 billion), healthcare and social services ($22.5 billion), and professional, scientific, and technical services ($15.1 billion). Healthcare, which employed 199,463 people, was the industry in the area that employed the most people, followed by retail (142,553), food service (130,628), administrative and support professions (107,862), and manufacturing (107,501). St. Louis had 143,147 workers in the labor force as of July 2013, with 127,687 of them employed, 15,460 unemployed, and a 10.8% unemployment rate.
---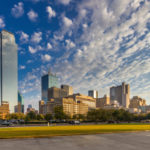 Dallas, TX
One of the highest concentrations of corporate headquarters for publicly traded firms in the US is found in the Dallas-Fort Worth MSA. Dallas has 9 Fortune 500 firms, and the DFW region as a whole has 21, up from 18 the year before, according to Fortune Magazine's annual list of the Fortune 500 in America for 2015. This shows the robust expansion of the metro economy. Comerica Bank and AT&T established Dallas as their corporate headquarters in 2007–2008. Energy Transfer Equity, HollyFrontier, Southwest Airlines, Tenet Healthcare, Texas Instruments, Dean Foods, Trinity Industries, and Energy Future Holdings are additional Fortune 500 firms with headquarters in Dallas. Six Fortune 500 firms have their headquarters in Irving, including ExxonMobil, the second-largest company in the world by revenue in 2015 and the most lucrative, Kimberly-Clark, Fluor (engineering), Commercial Metals, Celanese, and Pioneer Natural Resources. American Airlines, Regency Energy Partners, Atmos Energy, Neiman Marcus, 7-Eleven, Brinker International, Primoris Services, Radio Shack, D.R. Horton, AMS Pictures, id Software, ENSCO Offshore Drilling, Mary Kay Cosmetics, Chuck E. Cheese's, Zales, and Fossil are additional corporations with headquarters in the Metroplex. HP Enterprise Services, Frito Lay, Dr Pepper Snapple Group, and JCPenney all have corporate offices in Plano's northern suburb. The Dallas Regional Chamber is made up of several of these businesses as well as others located throughout the DFW metroplex. Dallas is home to Susan G. Komen for the Cure, the largest breast cancer organization in the world. Dallas not only has a huge number of businesses, but it also has more shopping malls per capita than any other city in the country. Highland Park Village, the second shopping center ever developed in the US, opened its doors in Dallas in 1931. The Dallas Galleria and NorthPark Center, the second-largest mall in Texas, are the other two important malls in North Texas and are both located in Dallas. Both shopping centers have upscale retailers and are important regional tourism destinations.
---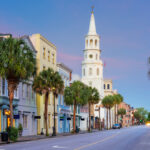 Charleston, SC
The county capital of Charleston County and the major city in the Charleston-North Charleston metropolitan area, Charleston is the largest city in the U.S. state of South Carolina. The city is situated on Charleston Harbor, an estuary of the Atlantic Ocean created by the confluence of the Ashley, Cooper, and Wando rivers, just south of the coastline of South Carolina. According to the 2020 U.S. Census, there were 150,277 people living in Charleston.
Charleston is a well-liked tourist attraction as well as a renowned artistic location; AmericanStyle magazine ranked Charleston among the top 25 artistic locations. Condé Nast Traveler's Travel + Leisure called it "America's Most Friendly [City]" in 2011, 2013, and 2014. Southern Living magazine also dubbed it "the most polite and welcoming city in America." Travel & Leisure named Charleston the "World's Best City" in 2016.
Economy-wise, commercial shipping is significant. Two of the five shipping facilities in the Charleston metropolitan area, which are owned and maintained by the South Carolina Ports Authority and comprise the city's container ports, are the fourth- and seventh-largest on the East Coast, respectively. For Charleston's auto manufacturing industry, including Mercedes and Volvo, the port is also used to transport vehicles and vehicle parts.
The Charleston Digital Corridor, which is also known as Silicon Harbor, has played a significant role in the city's rise as a hub for high tech and innovation. Between 2011 and 2012, this industry's growth rate was the highest. Because of its expanding IT sector, the Charleston region had the ninth-best performing economy in the US according to the Milken Institute in 2013. Blackbaud, Greystar Real Estate Partners, Evening Post Industries, Le Creuset, SPARC, a division of Booz Allen Hamilton, BoomTown, CSS, and Benefitfocus are a few notable businesses.
The median price of a property in Charleston in June 2017 was $260,000, and the mean sales price was $351,186.
---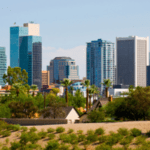 Phoenix, AZ
We can examine the Arizonian environment to assess its effectiveness as a new market for specific sectors using a modified Diamond analysis for competitive advantage. When we first examine the demand environment, we note numerous things. Personal income increased by 4.9 percent in the fourth quarter of 2015, and it is anticipated that it would increase by 5.6 percent in the first quarter of 2016. This is due to the fact that the employment rate in Arizona climbed by 2.3 percent (or 59,000 jobs) in the second quarter of 2015, while the employment rate in the metro Phoenix area increased by 3.1 percent. The IS/IT sectors saw the biggest rise in employment (5.34%), followed by the construction sectors (5.0%) and professional and business services (4.55 percent .) Professional and commercial services created 19,000 new jobs statewide, with education adding 12,500 more. Manufacturing increased somewhat (by 0.38 percent), but employment in government, mining, and other natural resources declined (-0.02 percent and 0.13 percent , respectively.) Residential construction permits increased by 16% in 2015 (annualized returns.) Statewide retail sales rose by 5.3 percent in the fourth quarter, and 2016 retail sales are expected to rise by 5.1 percent. The median annual wage for professional and commercial services in 2015 was $51,949. This represents an increase of 3.2%. In the same time frame, Arizona's median wage per worker was $46,919 dollars. Energy saw the largest CPI reduction during the second quarter of 2015 in the metropolitan Phoenix area, which was a small 0.16 percent decline (15.13 percent in the same quarter.) The average CPI in the US increased by a negligible 0.32 percent over this time.
Regarding factor conditions, one observes that a firm's activities in this environment have more problems. A small 1.6 percent (annualized 2015) growth in the labor force brought the total to 2,175,140 people. Despite a rise in employment, many of these new employees immediately entered a variety of service industries (an increase of 2.41 percent , annualized.) The small 4.18 percent increase in the median house price. The lack of focus on basic education is the main obstacle for any information technology company entering the Arizona market. Arizona spends less than 96% of the other states in the U.S. despite ranking 49th out of the 50. The pupil to teacher ratio (a gauge of class size) was 22.80 in 2014, while the median U.S. figure was 16.07. Arizona spent 22.8 percent less on kindergarten through high school education in 2012 than the national average. Arizona scored 2.3 percent lower than the nation as a whole in reading, 3.9 percent lower than the nation as a whole in writing, 1.8 percent lower than the nation as a whole in arithmetic, and 4.8 percent worse than the nation as a whole in science-related topics in 2011. Although the labor force, health care system, transportation network, and water and sewage systems are all significantly better than average for a desert environment, businesses that need workers with the right level of technical expertise will need to expand their hiring focus to areas outside of the immediate area. However, Arizona's secondary educational institutions do have the necessary technical expertise to carry out a firm's management role, particularly in the fields of computer hardware, geology, energy production, and business.
---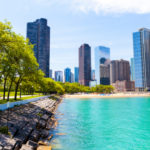 Chicago, IL
Chicago is no longer the "second city," but it is still the third-largest metropolitan region in the United States. Chicago continues to hold the top spot as a transportation and distribution hub, accounting for 6% of the Fortune 500 (29 companies). It also maintains its importance as a hub for established sectors like manufacturing, printing, publishing, insurance, and food processing—not because of tradition, but rather because it has supported and fostered them by being a pioneer in innovation and constant improvement. These firms have access to a wide range of resources, and the city and suburbs provide a wide range of housing alternatives and diverse communities. A strong economic environment and high standard of living are supported by excellent educational institutions, a wide range of cultural and entertainment alternatives, as well as a strong intra- and inter-city transit network. Even though some places face urban challenges, the population's strong work ethic and values will help to maintain and develop a thriving commercial environment.
---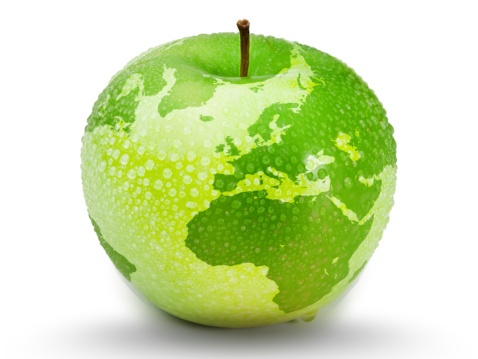 Program Benefits
Production
Work measurement
Labor efficiency
Constraints management
Workload balance
Methods standardization
Manufacturing reporting
Changeover completion
Personnel assignment
Cost reduction
Capacity utilization
Operations
Interactive research
Project execution
Quality management
Continuous improvement
Performance analysis
Cost effective
Time effective
Process improvement
Performance improvement
Process decentralization
Human Resources
Improve engagement
Improve retention
Mitigate burnout
Foster wellbeing
Human flourishing
Inclusive environment
Recover morale
Inspire workforce
Reduce absenteeism
Employee satisfaction
Testimonials
Testimonial 1
Content here…
---
Testimonial 2
Content here…
---
Testimonial 3
Content here…
---
Testimonial 4
Content here…
---
Testimonial 5
Content here…
---
More detailed achievements, references and testimonials are confidentially available to clients upon request.
---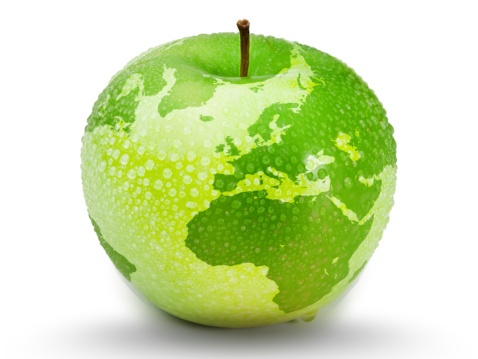 Client Telephone Conference (CTC)
If you have any questions or if you would like to arrange a Client Telephone Conference (CTC) to discuss this particular Unique Consulting Service Proposition (UCSP) in more detail, please CLICK HERE.