Independent Consulting: The 15 Critical Success Factors
The 15 Critical Success Factors
Appleton Greene's International Consultancy Office has facilitated the implementation of thousands of successful consulting services during the past 25 years. This includes consulting services that focus upon: Customer Service; E-Business; Finance; Globalization; Human Resources; Information Technology; Legal; Management; Marketing and Production. It also includes services that have been implemented within: the United States of America; Europe; Switzerland; Canada; Middle East; Africa; India; Pakistan; China; Japan; Far East; Australasia and South America. Appleton Greene has clients, learning providers, program directors and accredited consultants within most major industry sectors and cities worldwide.
So, what does Appleton Greene consider to be the 15 Critical Success Factors (CSF) for Independent Consultants?
Service Process
Create a tangible and coherent Consulting Service Process (CSP)
The main difference between an employee and a consultant, is that the former sells themselves, whereas the latter sells a service. As an employee, a decision will be made based upon your Resume or CV. As a consultant, a decision will be made based upon the service that you provide. A good consulting service should be specific, well planned and easy to understand. The best consulting services are always process-driven and ultimately enable clients to do things for themselves. This task is easier than you might think. A tangible and coherent Consulting Service Process (CSP), can usually be identified within 10 minutes, during a telephone interview with an authorized Appleton Greene Client Service Manager. CLICK HERE to arrange a Telephone Interview.
Service Innovation
Establish a strong Unique Consulting Service Proposition (UCSP)
This does not mean that your service needs to be better than anyone else's, there just needs to be sufficient differentiation. Ideally, a consulting service should be based upon an individual consultant's own core skills, experience and strengths and given the fact that we are all individuals, then establishing a Unique Consulting Service Proposition (UCSP) should not be a difficult task. The fact remains that we are all different people and we all do things differently. You therefore just need to recognize what that difference is in your case and then package it in such a way that clients will recognize it as a tangible service. Remember, clients employ specialists, not generalists, so the more specific that you can be the better. CLICK HERE to see some examples.
Pricing Structure
How to earn up to USD$250k as an independent consultant
Your pricing structure should always be determined by two factors: profitability and market demand. The former refers to your own consulting practice, that is to say, your pricing structure needs to allow your consulting practice to be viable. If you are not earning between USD$100k and USD$250k as an independent consultant, then there is something wrong with your pricing structure. The latter refers to what your clients are prepared to pay and can afford to pay. Some consultants charge by the hour, in which case clients will always measure value based upon just how productive they feel that time was. The problem with this is that consultants will always feel the need to constantly pull rabbits out of hats, in order to justify their existence. Your pricing structure should therefore be based upon the services that you provide. This will enable clients to measure your performance based upon the perceived value of your service, which is how it should be. Please visit: CLICK HERE and select the Bronze Client Service, the Silver Client Service, the Gold Client Service and the Platinum Client Service, to see some examples of pricing structures.
Service Information
Develop a professional Client Information Guide (CIG)
Video Watch
The main mistake which the majority of independent consultants make, is not taking the time to develop their consulting service Client Information Guide (CIG) properly, or in other words, their Client Proposal, or Service Brochure. Appleton Greene has experienced Professional Editors who can help you with this. Clients will need to understand what your service is and how it works, if they are going to employ you as a consultant. Your (CIG) therefore represents an opportunity for you to provide your prospective clients with as much information about your service as you can. They will then be able to determine for themselves whether your Unique Consulting Service Proposition (UCSP) will ultimately satisfy their Key Corporate Objectives (KCO). Your (CIG) should demonstrate the value of your service and should enable your prospective clients to place a service order with you. All client decisions will ultimately be based upon the quality of your (CIG), so without this, you will not achieve anything. CLICK HERE to see an example of a Client Information Guide (CIG).
Brand Image
Establish a strong corporate and consulting service brand image
A strong consulting service brand will take time for you to establish, but you can achieve a strong corporate brand instantly, simply by registering as an Accredited Associate, Executive, or Senior Consultant at Appleton Greene. There are currently 500,000+ client contacts within the Appleton Greene global client network and Appleton Greene services some 750+ Certified Learning Providers (CLP) and 500+ Accredited Consultants. Indeed Appleton Greene has clients, learning providers and consultants within most major industries and within most major cities worldwide. A strong consulting service brand will usually be established within 12 months, once you have had an opportunity to establish your own client base and have your own consulting service reviews and testimonials.
For Consultant Reviews: CLICK HERE
For Learning Provider Reviews: CLICK HERE

For Client Reviews: CLICK HERE
 Target Market
Create a specific target market by matching (UCSP) with (KCO)
A common mistake is for consultants to try to target as many industry sectors and geographical locations as they can, with the view that they will somehow generate more opportunities this way. In fact the reverse is true. The more specific your target market, the easier it will be for the right companies to be able to identify with your consulting service. For example, a company within the Healthcare industry, would understandably prefer a consulting service, which specializes within their own industry sector. Similarly, a company located within Geneva (CH), would understandably prefer a consultant who has commercial experience within their location and who understands their local language and culture. The simple objective here is to match your Unique Consulting Service Proposition (UCSP) with your prospective clients' Key Corporate Objectives (KCO). One of the major strengths of Appleton Greene, is that we enable clients to identify the right consultants for their specific requirements, quickly and efficiently. Therefore, be as specific as possible with your chosen target market. CLICK HERE to see some examples.
---
Client Prospecting
Video Watch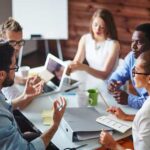 With pandemic prevention measures now limiting most traditional B2B marketing channels, Appleton Greene is well placed to help businesses replace the lead deficit and maintain pipeline stability. Appleton Greene's Client Prospecting Service (CPS) offers Clients, Learning Providers and Consultants certifiably superior performance over every practical alternative. Unrivaled ease of deployment, near instant results and hard to believe fees. We target the companies that you want to target, within your chosen industries and locations. The unique proposition with this service is that we actually identify 1,000 potential client companies and the appropriate Key Decision Makers (KDM) through their web sites or professional profiles. You then have the opportunity to peruse through this list and remove any company that you would not want to target. We then reach out to them by introducing ourselves internally, encouraging a friendly two-way conversation, which will then be ongoing and until interest is established. It is a credible white-hat digital marketing service, which is direct, establishes credibility and nurtures interest. We then put these leads into 3 categories: Positive Response; Deferred Interest and Polite Decline. Positive Responses will have indicated that they are ready to arrange a telephone appointment to discuss the program or service with the Learning Provider or Consultant now. Deferred Interests will have expressed an interest in the program or service and will have asked us to contact them again within 30 days. Polite Declines will have decided not to proceed at this time.
---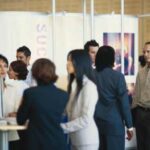 Our direct B2B prospecting pack is tailored to your exact requirements.
We'll find 1,000 potential customers for you. We'll identify them, qualify them and engage with them to discuss your program or service.
Our experts target, research and engage prospects on your behalf. Prospects are engaged on a 1-to-1 basis with personalized, conversational introductions, designed to flow naturally into your client pipeline. It is reliable, budget friendly and scalable. Here is our average pipeline of success with clients, learning providers and consultants during the last 5 years:
Prospecting Funnel
Prospecting Funnel
Prospects engaged per month: 1,000
Responses 15%: 150
Leads 3.8%: 38
Appointments 1.2%: 12
Clients converted 0.3%: 3
---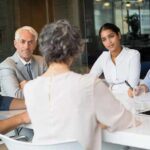 How We Do It
Looking for a reliable source of qualified client leads, look no further. We prospect the ideal clients and the Key Decision Makers (KDM) on your behalf. You get replies from people who are interested in your program or service, flying into your inbox. Here is how we work our magic. First we define your ideal prospect. From that, a suitable list of contacts is built. Expert copywriters draft one-to-one communications that sing. Then we are off, 50-100 prospects contacted every day. Right from the start, you can expect to see replies pinging into your inbox. Appleton Greene will provide you with your own Appleton Greene email address, such as your.name.clp@agc-global.com . That is when you pick up the conversation. You simply reply to their email, in order to arrange a mutually convenient telephone appointment. Then you have the opportunity to discuss your client's needs and then explain just how your program or service can satisfy those needs. If a prospect does not reply, then we send the perfect chaser at just the right time. There you have it. The Client Prospecting Service (CPS) department, the prospecting guardians of Appleton Greene.
---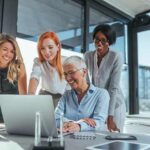 Prospecting Performance Portal (PPP)
You will have access to your own Appleton Greene Prospecting Performance Portal (PPP), enabling you to follow the success of your campaign in real time, the results of which are updated daily. You will be able to see precisely what communications have taken place and when, what email replies have been received, both positive and negative. You will be able to use the portal to review the prospects being contacted and to eliminate any that you do not deem to be appropriate. You will be able to see precisely how many communications have been engaged, delivered, opened and clicked and how many responses and leads have been received. You will also be able to monitor the performance of your campaigns by using the delivery rate and lead rate Prospectometers, all within one easy-to-use portal, which will be dedicated to your own personal campaigns.
Campaign Manager
You will also be allocated your own Marketing Campaign Manager (MCM), who will be facilitating your campaigns on your behalf and you can communicate with them directly through your Client Support Portal (CSP).
---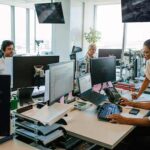 Cost & Payment Terms
The Client Prospecting Service (CPS) costs $5,000.00 for one campaign, Each campaign incorporates 1,000 prospects, resulting in between 15-30 leads and approximately 12 appointments. Each campaign is usually implemented over a period of 3 months. You would need to pay 50% of the service fee, that is to say $2,500.00, when you place your order, for us to be able to reserve your campaign position for you. The remaining 50% balance of your service fee, i.e. $2,500.00, would then be due for payment 30 days prior to your preferred campaign start date.
You can book as many campaigns as you like, subject of course to ongoing availability, during the months of January, April, July & October. You can expect to achieve between 15-30 leads or approximately 12 appointments with each individual campaign. These will be prospective clients who have expressed an interest in your program or service, from your chosen industry sectors and geographical locations during each 3 month campaign. On average, we are converting 3 client contracts from each campaign each paying either $1.5k/mo; $3k/mo; $4.5k/mo, or $6k/mo for Accredited Senior Consultants (ASC), with a minimum contract period of 12 months, that is to say between $18k/yr and $72k/yr. Not a bad return on investment. Obviously performance will vary considerably because each and every program and service will be different, but these are average performance results after taking into consideration all campaigns, so you could do more or less than this.
---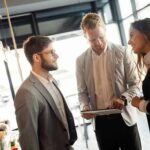 Return on Investment
Clients, Learning Providers and Consultants are currently converting an average of 20% of their 15-30 prospect leads into new business, that is to say 3 client contracts from each campaign, but let us be pessimistic and say, worst case scenario, that you only manage to convert 1 of the 15-30 leads into new business and with the smallest service option, the Bronze Client Service. That would still provide you with $1,500.00/mo or $18,000.00/yr and would constitute a very satisfying 360% return on investment. Additional campaigns can then be funded from the proceeds of your first campaigns and then it would just be a matter of scaling up at a pace that you feel comfortable with. The Client Prospecting Service (CPS) has a proven track record of success, even during the pandemic and provides a significant return on investment and value-for-money.
---