Manufacturing Productivity – Workshop 1 (Situation Assessment)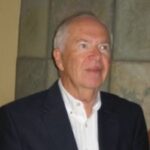 The Appleton Greene Corporate Training Program (CTP) for Manufacturing Productivity is provided by Mr Greene Certified Learning Provider (CLP). Program Specifications: Monthly cost USD$2,500.00; Monthly Workshops 6 hours; Monthly Support 4 hours; Program Duration 12 months; Program orders subject to ongoing availability.
If you would like to view the Client Information Hub (CIH) for this program, please Click Here
Learning Provider Profile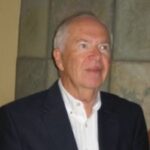 Mr. Greene is a Certified Learning Provider (CLP) at Appleton Greene and has managerial experience in manufacturing, industrial engineering, and R&D.
He has achieved a Bachelor of Science in Industrial Engineering and been a registered Professional Engineer in three states.
He has industry experience within the following sectors: Manufacturing, Pharmaceuticals, Consumer Goods; Fast Moving Consumer Goods, and Food & Beverage.
He has had commercial experience within the following countries: United States of America, more specifically including Dallas, Salt Lake City, Las Angeles, Irvine, and San Diego California: and in Buenos Aires Argentina and Rio de Janeiro Brazil.
His personal achievements include: Headed division or corporate industrial engineering for three Fortune 250 companies; ITT Latin America, Abbott Labs, and Ray-Ban when it was a division of Bausch & Lomb. Authored nine books and written dozens of articles relating to productivity.
His service skills incorporate: productivity of direct and indirect labor, production management, cost reduction, process improvement, facility planning and layout.
To request further information about Mr. Greene through Appleton Greene, please Click Here.
---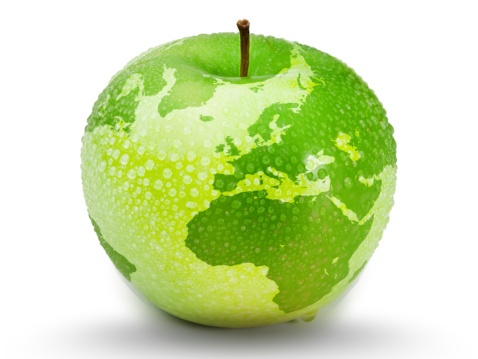 MOST Analysis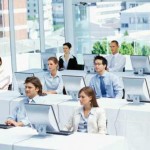 Mission Statement
There are three specific missions for workshop number one.
The first mission is to describe manufacturing productivity, and to present the several mechanisms to apply improvement in a variety of manufacturing circumstances.
The second mission is to assess the as-is conditions in the client operations.
In particular we will want to identify high priority conditions and high value problems so that future workshops can focus on these elements, and utilize the tools and processes explained in those workshops to improve the issues.
This particular time in history seems to provide manufacturing with some unique twists to issues they routinely experience. The third mission of this workshop and of the program of manufacturing productivity will both recognize current factors that offer challenges and seek options for improvement accordingly.
---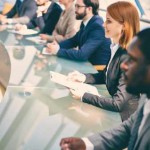 Objectives
1. Present a broad review of the subject of productivity
2. Amplify productivity, as to the particular processes and tools which are available for use. Establish that productivity is not just for the production floor, but starts with management and corporate choices and direction, and extends through support functions.
3. Assess current as-is circumstances and conditions which can influence manufacturing productivity through a series of questions and evaluations. Discuss findings of the assessment and suggest the relative priority and value of any issues identified. More narrowly, focus on processes, or tools in the tool belt, which enable manufacturing productivity improvement.
---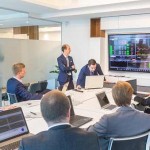 Strategies
1. Present an outline of productivity, which is defined as output divided by input. Point out that, from this definition, any action, within any function, to increase output or to reduce input will result in increased productivity.
2. Consider factors which, in 2022, affect manufacturing in unique ways. Identify those factors expected to have especial significance for the client.
3. Fill out questionnaires which relate to current aspects of manufacturing productivity in client operations. Understand how these particular manufacturing issues relate to productivity. Mark those that are of high value and priority so we can be sure to address them in the workshops.
---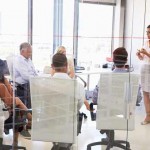 Tasks
1. In advance of this workshop the leader will provide a series of questions to the client. The questionnaire will be designed to assess different factors which typically have an effect on productivity in manufacturing.
2. The client is requested to identify the functional organization which will be responsible for work measurement. It is most practical to have one organization to perform work measurement, to develop rates, to maintain historical files, to distribute approved standards to other departments who would use them in their operations. The leader for this organization would be expected to attend workshop #1, well workshop number 2 is dedicated to training the work measurement practitioners.
3. The client is requested to have its knowledgeable people to fill in the assessment forms in advance, and to have someone available during the workshop to answer questions and / or comment as needed. As answers are supplied, participants discuss those which may need attention, and set their priority and potential impact.
---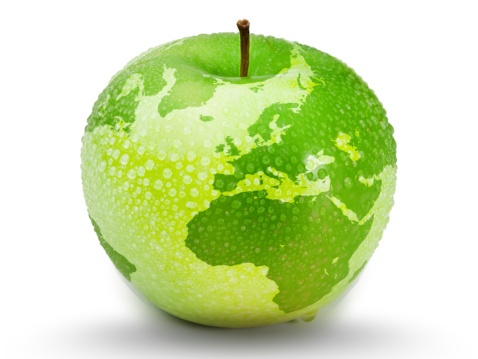 Introduction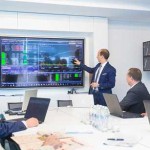 Welcome to the workshop for Manufacturing Productivity. We appreciate that you have found the time to fit this learning experience into your schedule, and that the company thinks well enough of your talents and capabilities to include you in the participants.
Productivity is a well-established subject in manufacturing of course, and you may well consider yourself well qualified on the subject already. It is a very broad subject, with many aspects, and especially at this time in history it is evolving quickly both in the challenges we face and in the technology we have available to address possible solutions.
This program does not pretend to offer a magic solution, a silver bullet, to deliver productive solutions to every project immediately. What Manufacturing Productivity will do is present a wide variety of processes, both time-tested and quite modern, to identify and accomplish productivity improvement.
If there is any one overriding concept to this program, it is that productivity potential is widespread throughout a manufacturing organization, both in the range of opportunity and in the range of people who can contribute. Direct labor is often the primary or even sole target of productivity improvement; this program will demonstrate that many other options are available and practical as well.
And to accomplish those improvements in the year 2022, which from at this standpoint seems like a challenge in itself, doesn't it?
Since productivity reaches into all areas of manufacturing, it follows that different organization groups, and people with different responsibilities, will benefit from different processes and tools. The Manufacturing Productivity program is structured to present to all individuals, whatever their function or responsibility, a variety of useful information. Few individuals will attend all workshops, which will address the full range of productivity. Practitioners on the production floor will learn one set of skills, executives another, in the targeted workshops.
---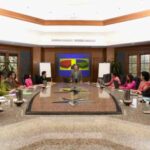 Some history and direction
Manufacturing productivity doesn't have a long history, going back only to the start of the industrial revolution. The major productivity influences early-on were inventions, the printing press even before the industrial revolution, then mass production, the cotton gin, and devices to bore the barrels of firearms, to name a few which have had a disproportionate influence on civilization.
In the late 1800s, Frederick Taylor used a stopwatch, studied bricklayers, and improved methods. Other early pioneers were Frank and Lillian Gilbreth, who used work measurement but started to consider the other factors of productivity as well.
As mentioned, when discussing productivity many think immediately of direct labor. Well, that was the focus early as Taylor and the Gilbreths specialized in work measurement in manufacturing. Although Taylor called his concept Scientific Management, and Frank Gilbert in 1916 pointed out the value of removing waste from any task. ("Non-value added" is another way to describe waste.) And we all know that removing waste is one of the two pillars of the highly regarded Toyota Productivity System written half a century later. (What is the other pillar? It is respect for humanity. This program does remember that, and practices it,)
But productivity is not just labor. Let's get technical for a paragraph. Any definition of productivity must define the factor which is productive. And manufacturing certainly has quite a number of factors which influence productivity; labor productivity is one of the primary ones. A comprehensive measure which fits the bill well is called multifactor productivity (MFP), or total factor productivity (TFP). Either is a measure of economic performance which compares the amount of goods and services produced (output) to the amount of combined consumed to produce the goods and services. Labor, capital, energy, materials, and purchased services are inputs, and very complex inputs to be sure.
Since by definition productivity includes a large number of factors, this program will resolve issues other then just what happens on the production floor. We will thoroughly deal with the production floor, rest assured. But since productivity is highly dependent on management decisions and strategy, capital and therefore automation, some sessions will be dedicated to those subjects, offering multiple good options, both modern and golden oldies, for use.
Among all of the possible factors that affect productivity however, direct labor is still a vital element. Labor has a cost of its own, and even if labor cost is not a large percentage, the major function of labor is to operate equipment and processes efficiently and to optimize their capability. So, we will start there, after first assessing the as-is situation.
However, if you seek a program laden with technology or buzz words, this isn't it. (But all are fully appreciative of the electronic devices now available to measure, control and calculate.) This program, Manufacturing Productivity, zeros in on the heart of manufacturing, namely what happens on the production floor, the warehouse dock, the machine shop site. And many of the processes and techniques that are so very useful on the production floor go back to Taylor, who practiced them over a century ago. Since manufacturing has learned over the years, we will add in those recent factors that have proved effective.
Manufacturing Productivity is composed of a large number of processes, strategies, actions, and analysis which may not have much in common, other than that they have proved to be useful to increase productivity in actual fact. Most of these processes are of a stand-alone variety, in that they do not depend on another process. Work measurement is basic to labor productivity and is also a technique with which some other processes operate, so work measurement techniques will be the focus in workshop number two.
An essential purpose of the assessment workshop is to identify the value and priority to which the client assigns to an issue or shortcoming, so that a useful process may be selected which will contribute to productivity in a particular area, in sequence.
By the way, work measurement is just as effective in the office, the lab, the maintenance shop, the field, the customer service unit, and the warehouse as it is on a production floor. These processes are transportable, apply them wherever there are repeatable tasks.
While we attend this workshop, we will not forget that we are in the year 2022, and the unique circumstances that this year brings as, hopefully, we are emerging from a pandemic but still face international political uncertainty and interruptions to the supply chain. Today the situation in international trading is a significant concern. There are logistical concerns, due to or at least blamed on, the COVID epidemic; worldwide demand has been affected and individuals are prevented from working; there may be a shortage of oceangoing vessels, or a backup at seaports, individuals may choose to work remotely. There are broader implications too, international tensions and the supply chain imbalances each of which may be short- or longer-term issues.
Typically, in the manufacturing productivity arena, one size does not fit all. In 2022 that admonition seems even more important, so Manufacturing Productivity offers a wide variety of straightforward processes; differentiated and specialized, simple enough to install rapidly. The processes will often be called tools, as in tools in a tool belt.
---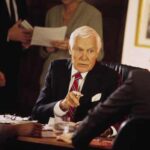 The suggested participants this month are those who will authorize productivity, set direction and priorities, and administer the program on a day to day basis.
Different topics will be presented to different audiences in succeeding workshops. In productivity sessions relating to production floor activity, practitioners and engineers and manufacturing management will be involved. In the later sessions that have to do with management strategy which affects productivity, more senior people will participate.
Workshops will afford theory and practice to implement the processes and observe their benefits. In earlier workshops as we zero in on the workplace, we will present the process of work measurement itself, to equip the practitioners of work process to perform their tasks correctly and objectively. Another workshop will provide a process to remove waste, to find and eliminate non-value added activity. A workshop will address constraints, those factors that holds back productivity. Initially one might think of a physical constraint, a piece of equipment that does not index quickly enough, or a tank that is not large enough, or a shortage of trained labor, or a building that is not sized properly. But also during this constraints workshop, we will get a taste of the broader aspects, procedural or strategic initiatives, that may have an effect on productivity.
---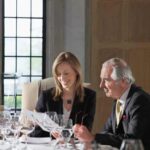 Broader strategy will also be considered in workshops, relating to the country of origin for component parts or products; relating to facility planning concepts such as when and how to consolidate or to expand. These broader strategic questions do not arise very often, but in 2022 perhaps they have a larger relevance than in a more stable time in history. When these topics are addressed, the process will not be extremely detailed, but broad practices and principles which apply will be presented.
And, on the subject of productivity, we come to the organizational question, just exactly how does all of this productivity effort come together, who does it, on what priority.
Yet again this particular question does not have one simple answer that always applies. It will depend on the organization as to just where this activity is placed, for instance.
An excellent choice is to organize and center productivity in one department, to administer functions which contribute to productivity. There is a later section that addresses the administration, offering insights and essentially a process that you can implement in your own organization to achieve a department whose objective is to administer productivity.
---
Manufacturing Productivity is a one-year leadership program with monthly workshops that will focus on specific subjects each month. This month, participants will learn concepts that have to do with the broad scope of productivity, just what functions can contribute, and some targeted processes to apply immediately to achieve results on the most urgent and fruitful issues.
The final element of this introduction, and half of it, is the introduction to a key component that runs all the way through this 12 months program and that is work measurement. Work measurement has a value in itself because engineered standards result in fewer man hours then unmeasured work. In addition the work measurement practice of direct observation of a task is the tool routinely used in order to implement other processes in the pursuit of productivity improvement.
---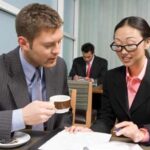 Time Study and Work Measurement, An Overview
In workshop #2, the entire session will be devoted two training those who will practice work measurement in this organization. That day will be completely devoted to a detailed analysis Of work measurement and all of its practices and ramifications. This section of workshop #1 is also devoted to work measurement, but on a more general basis, an overview.
In any organization where people or equipment contribute to output, customer service, or cost work measurement is the objective basis for many management tools, not only after-the-fact but also in dynamic evaluation. Work measurement is the first step to:
• define the amount of value added activity to be expected
• determine staffing levels as output levels vary
• calculate actual capacity the operation can produce
• assign and schedule work to people and equipment
• offer pay related to output, labor incentives
• develop standard cost models for products and services
• balance lines or work groups for optimum performance
• analyze variance to find problems
• identify and manage constraints, equipment, process, facility
• justify equipment and automation acquisition
• meet the Sarbanes Oxley Act for financial understanding of costs
• quantify the performance of products in the field, including your own
Work Measurement is just as effective in the office, the lab, the maintenance shop, the field, the customer service unit, and the warehouse as it is on a production floor.
1. History, the giants of our trade.
Frederick Taylor is called the father of scientific management. In the late 1800's he performed the first time studies, and related methods and the time to perform them.
Frank and Lillian Gilbreath. The parents of the Cheaper by the Dozen story, jointly and individually responsible for modern time study practices. Lillian outlived Frank by many years and was a prolific contributor to many other disciplines in addition to industrial engineering.
2. Terms and applications
Note that there is no inherently right or wrong work measurement technique; each can have a place where it is superior to others. Some techniques will fit your application, while others will be unlikely to achieve the accuracy and cost objectives.
a. What comes first, methods or work measurement?
This is a chicken-and-the-egg question which implies a linear relationship. In fact, methods and work measurement are a circular progression; perform one then the other alternately over time. If you start with methods improvement, quickly you will want to evaluate methods and you will have to time them to compare. Start with measurement, quickly you will identify other methods and will have to choose one. When Frederick Taylor wrote the book on work measurement in the late 1800's, one of his first revelations was the relationship between methods and the time to perform them. As you take your own studies, you will confirm the relationship.
The only bad choice is to fail to start somewhere.
Taylor invented the concept of "The one best way" and the Gilbreths emphasized it as well. Their objective is to find the one best way, and require that operators follow that way. In these less rigorous times, a tendency may be to allow leeway in an operator's motion pattern. But one standard method is required in the pharmaceutical industry, and electronics, where an operator's ad lib can literally be a matter of life or death. A company is better off with "The one best way" for all the right reasons.
Ergonomics is not the topic of this document but a special note is worthwhile. Ergonomic work design is usually cost justified because if there is less stress there will be less cost, in both the short run and the long term.
b. Observation time study;
stop watch The original idea was to observe work, time how long it took and write it down. Although there are now better equipment and technical nuances, that is still the idea.
The elements of work on a production floor usually repeat, often quite rapidly. Work elements in an office, a lab, a maintenance facility, a construction unit may not repeat as frequently. In both cases the work can be observed and recorded.
You will have to keep one eye on the work, one on the watch, one on the observation sheet. If an element creates a sound when it happens, use that to help you pick up the work time.
Work measurement may be of an operator, a machine, a process, a movement, any element of work whose duration is important. Don't assume that a mechanism will always take the same amount of time to perform its function.
c. Predetermined times, MTM, MSD, Modapts
Predetermined times are proprietary systems that have over long observation developed the amount of time required for basic motions. The Gilbreths started the concept with "Therbligs", 17 basic motions and their times.
Predetermined times have a built-in accuracy. MTM, Methods-Time Measurement, recognizes extremely short motions that occur in highly repetitive motions. These motions don't take long in the first place, and because of very frequent repetition and muscle memory, operators require even less time than perhaps the book allows. Such "ballistic" motions are not uncommon in repetitive work, and if you will measure them you had better use a detailed system such as MTM.
Modapts and MSD, Master Standard Data, accumulate predetermined times into larger groups. For highly repetitive work they may not be as accurate as MTM but for more variable work they can take significantly less time to apply.
d. Electronic mechanisms e. g. cell phones, pads, and specialized software.
Several software products are on the market, designed to operate on cell phones and pads. The programs are written to allow the user to perform work measurement by pushing keys in a predetermined manner. Use the cell to enter observations of the work, then to automate study reading and results analysis. Electronic systems reduce the engineering time in several ways and improve accuracy, especially for repetitive studies. In the office the electronics will subtract, calculate averages, run the spread sheets.
e. Work sample, random sample, the old term "ratio delay".
Originally ratio delay determined the amount of work, and of delay, through work observation at random times, not continually. Work sample is a more modern phrase, but measures the same way, not continually but randomly. Work sampling is a most effective way to learn quickly about an unfamiliar situation with several interdependent activities. It can even be used to understand general aspects of repetitive functions where many people perform the same work. And of course it quantifies delay and non-cyclic activity quite well.
Please note that continuous time study is also a work sample; it is just all at once whereas random sampling is spread out over a longer time. There is little difference in philosophy, just in logistics.
In practice, work sampling may be done in person or with video recording. One operation may be observed, or multiple operations and people, allied or dissimilar.
If the study objective is to quantify "delay", or "work" in total for a group then accurate results will be quickly evident. If the objective is to differentiate between different work elements, and different causes for delay during different times of day then the observation sheet will be more complicated and accurate results will take much longer (but probably be more useful).
f. Pace rating, high task, low task
---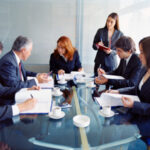 "Performance" is Affected by Several Factors
One is effort, how hard a person works.
Two is skill, because a skillful person will produce more at less effort than a hard working beginner.
Three is methods. Correct methods must be determined, and the people trained.
Fourth is practice opportunity, or learning curve. Learning curve applies to individuals because a person never stops improving; the rate of improvement will decrease but not stop. The practical aspect of learning curve is that hand motions will become more and more smooth, and will repeat without conscious thought, through muscle memory. Motions become "ballistic", arced, rather than straight lines and turns.
Five is motivation. Even skillful trained workers can often increase performance when motivated through pay, pride, challenge, or other physical or emotional urge.
Six, and an ingredient of all, is quality. Experience indicates that the most skillful operators are the ones with the highest quality; speed does not automatically causes a drop in quality. It may do so, but not with a skillful operator.
1. High task, low task
Many believe that there are two tiers of performance, high task and low task, Low task is considered to define jobs which are not carefully measured, do not have an incentive pay rate, are relatively long cycle jobs without being completely repetitive.
High task jobs would be on incentive, short cycle, carefully measured, highly repetitive.
You might see 120% performance against a high or low task job, but if standards are well set a higher performance should be uncommon. If you set a low task standard then start paying an incentive rate for the job, performance could easily be 140%.
2. Pace Rating
A skillful industrial engineer will be able to observe an operator during time study and apply pace rating. The engineer will use a watch to record times, then multiply the observation by pace rating to create what is called "allowed time" for a task. Allowed time is the time required for an average (but trained) operator working at average skill and effort to perform a given task. If an operator takes ten seconds to do an element and is rated at 120%, the allowed time is 12 seconds.
Different portions of a job may be done with different skill and effort, so apply a pace rating to each job element.
3. Cyclical and Non-cyclical Elements
Elements which are performed for each cycle are easy to observe and account for. Necessary but non-cyclical work such as set up, put away, clean, material handle containers in and out, also must be observed and built into a standard at the frequency with which they occur. Their pace rating must be observed independent of the cyclical elements. Non-cyclical elements should not include delay.
4. Other comments
Low performance usually has a cause, often failure to follow the method or low practice opportunity. Start a closely monitored program to improve, not remove, the individual.
If there are official standards, with or without an incentive, be sure employees know what they are and how they perform individually. An employee should be able to calculate their own performance.
Rates should be set so that 100% is the expectation. There is something "magic" about 100%, so don't expect 95% or 87%, but 100%.
g. Standard data, a formal collection of information from your particular operation.
Work measurement data may be obtained, organized and collated from any source; for instance from predetermined times or time study observations of similar operations.
After the library has enough data to be accurate, apply standard data to determine the time to perform future work in instances with similar circumstances, so that rates are consistent. Using standard data probably will take less work to set future rates, but data maintenance is required to assure it is accurate. For a new rate, you will need to define the work conditions by direct observation so that proper time values can be selected that match the work being done.
h. Incentives, measured day work, engineered standards, reasonable expectancies
"Engineered standards" is the term for data which has been objectively and rationally collected for the purpose of definition and control of operations. It can include labor, equipment and capacity expectations and cost information. Incentives, measured day work, and reasonable expectancies are the three most common labor work measurement techniques.
Generally, incentives are more carefully developed than measured day work, which is more carefully developed than reasonable expectancies. Please review the section above under pace rating, high task and low task jobs.
Incentives are a system to pay for output. More output that meets quality specs, more pay. Incentives will usually be carefully developed as regards the one best way, pace rating during observation, and number of observations of several operators. Incentives require a level of administrative support as well, because each operator's performance must be calculated daily and pay rates administered.
Measured day work does not involve a difference in pay for different output. Labor standards, or rates, are developed in an organized fashion, but perhaps with less attention to detail than incentives. Typically the supervisor or manager will administer a control method, by which the output of each operator is recorded daily and compared to a norm.
Reasonable expectancies are an engineered standard, perhaps with less measurement and less definition of methods and interference. Often the jobs are less structured and more variable so that close documentation is not cost justified. Typically the supervisor or manager will administer a control method, by which the output of each operator is recorded daily and compared to expectancies.
i. "Allowances" must be built into any engineered standard.
Allowances will include the time management permits for break, rest rooms, water. They may allow a factor for heat or cold during the job, or heavy loads, or awkward work positions.
j. Direct and indirect labor alike may be measured in the same manner
Do people contribute to output, customer service, or cost? Their activity can be measured.
k. Machinery, products, processes, techniques, constraints alike may be measured in the same manner
Not only labor but also machinery, processes, techniques, and constraints may be observed, measured, analyzed and managed. These items are often expensive and vital components, and their operating characteristics are critical. The interface between people and the mechanism can be observed and often improved.
Products can be observed, yours or your competitors. Is the new improved version really improved in operation? Can you claim an advantage over the competition? Does a comparison show up a shortcoming that can be overcome? Work measurement can provide objective data as a first step in an action plan.
l. Accuracy
In any kind of work measurement, more observations will generate better accuracy. This is because work measurement is a statistical technique, in which one takes a sample and extrapolates conclusions.
Short cycle jobs can be studied accurately in a shorter time than long cycle jobs because it takes less calendar time to observe the same number of cycles.
There is a corollary, that long cycle jobs tend to be less repeatable in the first place, because of the relative lack of practice opportunity. Short cycle jobs have plenty of practice opportunity and so tend to form a statistically tighter range than long cycle jobs. A further note is that the more common an element is, the less observations will be needed to meet a particular accuracy level.
There is an accuracy level that is appropriate for your budget and measurement objectives. Generally a higher accuracy is advised for incentives, but a lower level may be acceptable for measured day work and reasonable expectancies.
Caveat
Lest it appear from these accounts of success which result from observation and work measurement, let's be clear that in some situations, results are not expected to be as successful as in others. These include:
---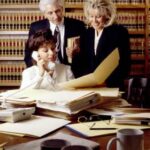 Agriculture
An outstanding body of work in the field of work measurement came from Professor Gregorio Billikopf of the University of California, starting in the mid 1980s and extending more than two decades. Professor Billikopf examined in complete detail the practice of piecework incentives in California agriculture. The very nature of agriculture, and the conditions which are far removed from the standardization of a factory floor, mitigate against work measurement which is most successful in an organized, repetitive, workplace. Professor Billikopf defined the circumstances extremely well, so that if there is any interest in a successful work measurement operation in agriculture, the effort should start with a study of his publications.
Indeed, the results he found in field conditions may well be similar to those in other workplaces which do not have the standardization of a factory floor, such as construction.
---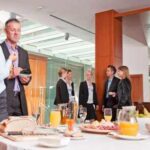 Troubleshoot
Installation of equipment in the field may well benefit from work measurement because installation is based on a series of actions which recur time after time. On the other hand, troubleshooting, finding and repairing a problem, does not consist of repetitive situations and work measurement to predict or to evaluate performance is not effective.
In the same light, inside a factory, preventative maintenance can benefit from work measurement but demand maintenance or repair to fix an unknown problem is unpredictable.
---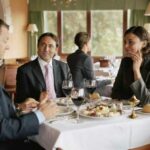 A keyboard and monitor
Operations which use a keyboard and a monitor may be measured by observation in some cases. If the work involved has to do with routinely repetitive operations, then they may be observed successfully. But if the process involves interaction with a customer or another variable, then while work measurement can be performed, a larger number of samples will be required in order to obtain any statistically meaningful results. And even then, the "average" results will not necessarily be representative of a particular case. Use the results to predict monthly staffing perhaps, but not to measure an individual daily performance.
While observing operations involving monitors and keyboards, reliable results can be obtained only when the observer is skilled at the operation and understands what happens on the monitor.
---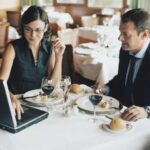 Delivery
Over the road driving, or delivery, can be measured. Indeed the productivity of such activity is far better today because of the electronic applications which select the best route, often even updated to recognize the traffic conditions that exist at the moment.
The potential financial exposure to an organization which requires performance to a particular expectation, in driving, appears to be very extreme. If an accident happens, the driver can claim, logically, "I was only trying to meet the rate."
---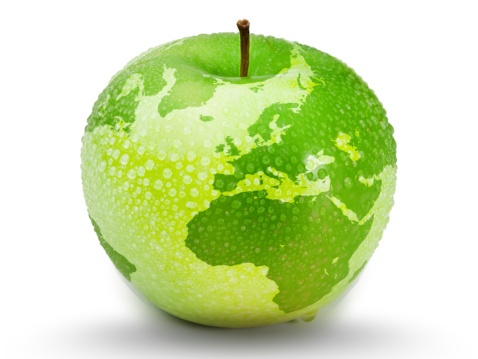 Executive Summary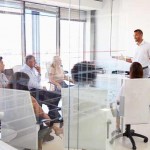 The Introduction develops the premise that productivity is a complex topic and stated that most if not all of the segments of an organization can contribute. This Executive Summary, and the overall program, will affirm those propositions, list particulars of processes shown to be effective in advancing manufacturing productivity, and outline the roles of organizations who are likely to participate. Within the twelve workshops, productivity processes are presented which are intended to influence, positively, essentially every function of a manufacturing entity, from direct labor and materials through support and management.
Since productivity reaches into all areas of manufacturing, it follows that different organization groups, and people with different responsibilities, will benefit from different processes and tools. The Manufacturing Productivity program is structured to present to all individuals, whatever their function or responsibility, a variety of useful information. Few individuals will attend all workshops, which will address the full range of productivity. Practitioners on the production floor will learn one set of skills, executives another, in the individual workshops.
The Preliminary Analysis outlines the topics and attendees for later workshops, which will elaborate on targeted processes known to contribute to productivity throughout the organization.
This instruction program will endeavor to identify clearly not only how productivity processes are utilized, but also just how they are most effective, for what purposes, and under what circumstances.
We will find that these processes are not closely dependent on one another for their effect. Select the tool to fit the objective, and it often will not require extensive knowledge of other tools to be successful. One exception to this guideline is that work measurement is often used to facilitate gathering of data, to understand a targeted activity and develop useful alternatives.
The Executive Summary will explain productivity theory and purpose for both this workshop, and in summary for the entire program as well. So that participants don't have to wait, the manual sections for today, early on, will contain some of the most useful ideas; learn them today and put into effect the ones which fit today's important issues. The detail will be more precise in later sessions, but we'll bring the basic concept out today.
---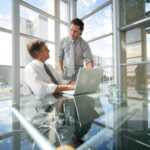 First, What do we mean by productivity and who can contribute?
Productivity is defined as output divided by input, so any action which increases output or reduces input will increase productivity.
Productivity improvement is often considered to be restricted to the production floor. But manufacturing productivity has many moving parts, factors which have a direct bearing on shopfloor productivity. As a result, essentially any department whether direct or support; any aspect of activity affecting labor, materials, equipment, facilities, or services, can make a contribution to productivity improvement.
This program will explore these factors which range from boardroom strategy and decisions, even routine practices, (in workshops 3 and 5, then 10) can affect productivity. Other workshops will cover workplace design, process flow, interruptions to production for activity such as changeover, preventative maintenance, and scheduling to name a few.
Direct labor is quite often the focus of improvement activity. Labor does have a cost, even if it is a relatively smaller portion than other costs. Since labor operates machinery and production processes, labor productivity and effectiveness are a central concern in order to manufacture product.
---
The Classic Productivity Mechanisms
The classic productivity mechanisms for manufacturing have not gone out of style, if anything computer capabilities and electronics have simplified and augmented their use. New concepts are proposed routinely, with broad or narrow application. Constructive, productive solutions to a wide range of challenges in a multitude of industrial settings are available and presented herein.
This program, Manufacturing Productivity, zeros in on the heart of manufacturing, namely what happens on the production floor, the warehouse dock, the machine shop site. Workshops will explain the theory behind classic and modern productivity processes and describe how to implement the processes for optimum impact.
To describe manufacturing in one word, try Dynamic. The one manufacturing constant is change, which may be selected by the manufacturer or forced by economic or market forces. The elements of manufacturing productivity are useful in reacting to change, or to causing change.
---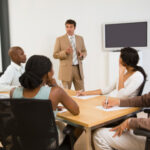 This Manufacturing Productivity program has been developed with work measurement as a primary contributor.
Workshop number 2 will prepare the practitioners in correct techniques to measure work, convert the studies into production rates usually in units per hour, file the data, issue production rates, notify other departments who use these production rates in their activity.
One exception to the guideline is that work measurement is often used to facilitate gathering of data, to understand a target activity and develop useful alternatives. The key mechanism within manufacturing productivity, alone and as a basis for other tools, is work measurement. After all, arguably the most important question for any task is, "how long does the job take?"
Possess this simple bit of information and an organization can, objectively:
• quantify the amount of labor you pay for
• determine staffing levels as output levels vary
• calculate actual capacity the operation can produce (and remember capacity is always related to product mix)
• assign and schedule work to people and equipment
• identify lost time, waste, non-value-added activity
• offer pay related to output, such as labor incentives
• define the cost for the products and services you offer
• balance lines or work groups for optimum performance
• analyze variance to find problems
• identify and manage constraints
• justify equipment and automation acquisition
• comply with the Sarbanes Oxley Act, to affirm accuracy of product costing
• compare the costs to install and service your own versus competitors' products
Production labor rates may be current or set years ago or only estimated in the first place. But regardless of their accuracy, labor rates are routinely used to calculate Key Performance Indicators and other measures above.
To provide accurate measurements and sound management decisions, our intent will be to set production rates on today's methods from which waste, or non-value-added activity, has been removed, (workshop #3) with today's equipment, specs, technology and product mix, and with application of methods and workplace improvement and ergonomics.
As a result of the workplace efforts, work measurement will, in itself, reduce manufacturing cost compared to non-engineered rates, past performance results, rates which use earlier equipment and methods, or estimates.
Work measurement is quite useful in analyzing workplace factors, to determine the correct answer in questions relating to constraints, capacity, line balancing, and comparative workloads.
Work measurement can be practiced in operations with repetitive tasks, in addition to direct labor. Repetitive tasks are fairly common in warehouse and distribution materials handling, in preventive maintenance, in line quality assessments, perhaps in labs.
---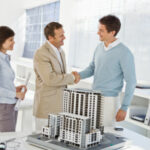 Manufacturing operates in real life, not in an ivory tower. And in the real life of your institution there will be structures and responsibilities established already. Fortunately, productivity may be attained in a wide variety of organizational structures, as is driven by processes.
The concept of productivity and useful practices are important and will be set forth in this program, but the formal organization within any given entity can easily accommodate the practices and assign them into the proper spots in the organization chart.
Productivity needs to be organized in some ways, yet entrepreneurial in others.
To achieve consistent results, the practitioners of work measurement and layout should be organized and structured, in order to maintain consistency in those specialized practices. That group can then assign practitioners to other departments as needed for use in projects. A portion of the workshop manual is dedicated to the organization designated to administer work measurement and productivity mechanisms.
Formal programs such as Cost Reduction or Profit Improvement should involve financial oversight so as to validate and build results into next editions of cost standards.
Interdepartmental activity such as production planning, manpower determination, capacity and constraints analysis, minimizing the effect of changeovers and preventative maintenance may be formal or ad hoc.
Also train many individuals, entrepreneurs, in waste removal, prioritization through the Pareto Principle, and the techniques of problem solving. Establish the concept of manufacturing productivity across the board, understanding that it is influenced by strategy and practices of management and support departments. Increase the number of participants, because productivity success is best achieved by input from many, across organizational boundaries.
---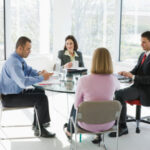 Welcome to 2022
Usually in the dynamic world of manufacturing, the most important issues and opportunities have to do with the financial picture, meeting the schedule, inventories, workforce quality and quantity. The manufacturing problems of 2022 still have the same headings but the details are more complicated, now including uncertainties in the supply chain, or to the ability to have employees report to work at all, and then in an environment free of infectious disease; a labor market that is not only tight but also suddenly thinking of quality of life in addition to the job, new technology.
Today the situation in international commerce is a significant concern. There are logistical changes, due to or at least blamed on, the COVID epidemic; worldwide demand has been affected and individuals are prevented from working; there may be a shortage of oceangoing vessels, or a backup at seaports, individuals may choose to work remotely. There are broader implications too, international tensions and the supply chain imbalances both of which may be short or long term.
Early in January 2022, the headlines read, "US Manufacturing Unexpectedly Tumbles To 12-Month Low as Prices-Paid Slump". What is that all about? A portent of things to come or an aberration? Either way, productivity can help manufacturing, but not overcome world events.
Let us consider, from a few years ago but still pertinent, the following discussion of the KISS axiom.
K I S S
Keep it simple, sir (or sweetheart). Because any one who keeps it simple is not stupid.
The KISS principle applies many places, but this section will focus on productivity, although not so much in the workplace, and especially with comment from savvy moderns.
A. Product lines
Thanks to http://blogs.forbes.com/carminegallo/2011/05/16/steve-jobs-get-rid-of-the-crappy-stuff/.
Apple recently passed Google as the most valuable brand in the world. It's extraordinary to think that the world's top brand has a product portfolio that could fit on a small table. Of course that's part of the reason why Apple is so successful—its relentless focus on creating a small number of simple and elegant products. One story provides a glimpse into how Steve Jobs and the company he co-founded has achieved its stunning success. The story comes to us courtesy of Nike CEO, Mark Parker. He said shortly after becoming CEO, he talked to Steve Jobs on the phone.
"Do you have any advice?" Parker asked Jobs. "Well, just one thing," said Jobs. "Nike makes some of the best products in the world. Products that you lust after. But you also make a lot of crap. Just get rid of the crappy stuff and focus on the good stuff." Parker said Jobs paused and Parker filled the quiet with a chuckle. But Jobs didn't laugh. He was serious. "He was absolutely right," said Parker. "We had to edit."
"People think focus means saying yes to the thing you've got to focus on. But that's not what it means at all. It means saying no to the hundred other good ideas that there are. Innovation is saying 'no' to 1,000 things."
B. Value added explained
We will cut to the heart of what value added means, but you will have to judge how it suits your operation for yourself.
1. We refer extensively in manufacturing productivity to the concept of eliminating waste, with the final judgment being that if a customer is not willing to pay for something, it can be considered to be waste.
2. One student of productivity reminds us, "The first consideration, of course, is not just doing what you do with maximum efficiency, but deciding if it's even what you should be doing in the first place.
Even more importantly is providing a product that is unique enough (and there are many ways of achieving this uniqueness) to avoid being a commodity and to be able to justify higher prices. To add value."
Combine this thought with 1 a); something that does not add value may have been created because it was believed that a customer pay for the activity. Review the belief; either the activity will pay for itself or not.
3. Bill Waddell
https://www.bill-waddell.com/ 2021
On an excellent site titled Evolving Excellence, in a blog entitled To Value or Not To Value, Bill Waddell makes a rigorous case. Among other things he says
"The bottom line is that it is very important that the discussion be held within every company and that 'value adding' be well defined.
Value adding expenses should be reduced very, very carefully because it is too easy to degrade customer value in the process – that is the trap too many companies that run to China fall into.
Non-Value Adding expenses, should be cut with near reckless abandon.
For that matter, in many companies, they should not be reducing overall expenses at all. Instead they should be shifting expenses from non-value adding activities to ones that genuinely enhance the value of the product and will enable them to command higher prices. That is the real lesson from Toyota's history. Their cars are not cheaper than their competitors – they are a better value. A greater percentage of the money paid goes into the car, while their same-cost competitors are squandering it on administrative nonsense, overblown advertising, global logistics and other waste."
4. Toyota Production System, per Art Smalley
You may say, Toyota is having trouble too. That is so, but Toyota Production System (TPS) is not the reason. Art Smalley, President, Art of Lean, Inc. wrote "TPS vs. Lean and the Law of Unintended Consequences" in Superfactory in 2006. From that article, I quote:
"In the U.S., becoming Lean appears to have gone down a path of implementing tools such as "one piece flow", "value stream mapping", "standardized work", or "kaizen events", but results have not always followed. Toyota, by way of contrast, has stayed focused on its principles and a disciplined emphasis on process improvement to obtain results such as "making a `profit", "reducing lead-time", "improving productivity", "achieving built in quality", as well as "respecting human dignity of employees" etc. The difference may sound trivial, but it is actually significant.
"While other individuals have commented on the need in Lean to have "problem awareness" or "kaizen consciousness", the phrase I remember most from my superiors at Toyota was to have "cost consciousness" and to never waste a dime.
"Put a stop to the dogmatic routine of using any single tool (value stream maps, kaizen events, or any other) and expecting that it will highlight or solve all the problems in the facility."
5. Total Productivity
In 2005, Delphi Corporation went bankrupt, was under for years. The Lean community was in a tailspin for a long time, because Delphi had been awarded 24 Shingo Prizes for Lean excellence in their factories, and if an award winning company went bankrupt, what hope was there for the rest?
The factors were discussed on the outstanding Superfactory web site for months, but I quote from a November 5, 2009, article by Bill Waddell. An eye-opening statement there is " Very few companies have advanced with lean manufacturing until you can see the results financially — perhaps one or two percent at best."
Why not? Perhaps a reason is that few organizations apply cost consciousness throughout, as they do on the production floor. What is direct labor cost in your organization? Ten percent or so? What if you save a third of that, a very aggressive target? Peanuts. Put the same effort into the major line items on your P & L and see what results you achieve.
6. Inventory
Another challenging topic in the Mr. Waddell's Delphi article concerns inventory, and how it was considered by Taichi Ohno, one of the two founders of the Toyota Production System. "Taichi Ohno said in quite clear terms that inventory is 'waste'. Our financial and operating systems and practices are built around the deeply embedded principle that inventory is an asset.
"Was Ohno's use of the term 'waste' simply a euphemism or an erroneous translation? Or is it simply easier for us to assume that he was speaking in flowery language than to confront the idea that the core of our balance sheet and P&L logic might be wrong?"
A thousand years ago probably the "two-bin" inventory system was invented. A guess is that a Roman centurion wanted to be sure his Legionnaires didn't run out of swords. He ordered two bins of swords; and when the first one was empty, he ordered another. Is there an easier and more foolproof system?
Economic order quantity is more recent and has a few more safeguards, but still simple and elegant.
7. Specifications
Consider what your organization produces, and how it specifies the attributes. Do you produce thumb tacks and have a set of pharmaceutical quality specs? Perhaps all of us have wanted to produce thumb tacks and have as a sole spec, "one end shall be more pointy than the other." But in that case, the spec could be adequate. Look again at point 1 a) with specs in mind.
8. Lean versus fat
Does anyone set out to design a "fat" operation, overloaded with un-necessary requirements? Probably not, probably inefficient systems evolve with good intentions. But now your process may need revolution to reach a satisfactory level. Blame is not important, but an objective look at the specifics is.
---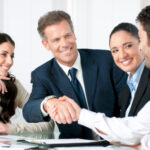 Real-life Productivity Challenge
The following two examples of real-life productivity challenges has occurred in modern day industry. These illustrations are listed to explain characteristics of productivity projects.
One, productivity challenges do not always yield to the same approach, as they can differ in basic characteristics, objectives, and industrial settings.
Two, the primary approach in each of them is to "go and look". What's there, what's the problem, what is management's objective? What can we modify to meet the objectives?
Third consider that there may be multiple potential solutions.
Fourth, have previous actions or procedures in place which affect productivity negatively? Perhaps these actions will have to stand, because they serve a more important purpose.
---
Shiny and Soft
A luxury boutique hotel wanted to quantify a fair daily room cleaning rate for its room attendants, maids. A consultant time studied the work, defined patterns, determined the required times per room for that particular hotel, in a process that was essentially similar to work measurement on any production floor.
All working conditions were considered, the tools used, methods, techniques. The tasks performed generally were repetitive from one room to the next, although conditions encountered from room to room were not always the same, which is different from an assembly line.
The final observed time to completely clean a room was somewhat higher than had been expected. Why was that? Most of the elements that were observed were relatively simple and straightforward, about what would be expected. But two major factors, staples of luxury hotel accommodations in this era, required a substantial amount of time. Glass and other shiny surfaces are displayed in abundance in modern hotel rooms. They exhibit even the least defect or failure in cleaning, and the maids presumably have been encouraged in the past to do better, so they assure that their cleaning processes Is faultless.
A second feature of modern hotel rooms is some large number of pillows. Did you know it takes about a minute to change a pillowcase? The more pillows, the more minutes. Nice tight fits take longer than loose fits.
These characteristics have been dictated by management strategy in a luxury hotel. Plenty of bright and shiny, plenty of soft. No doubt that practice will continue, but the time to turn a room will be extended.
The study did however come up with some improvements. You have probably seen the carts in the hallways of hotels, they carry all the supplies needed for room change. But think back, you probably remember seeing them in the hallways and not in the rooms. Turns out they're too big to go through the doorways, so as a result the one changing the room has to continually walk back and forth to get the next cleaning supply or sheet. And walking definitely is a non-value-added element.
Getting rid of the laundry was done well because there were laundry drops on all floors, so the dirty laundry did not need to be taken down in the elevator. Although that was a minor benefit because the cart was going down whether it had anything in it or not.
Another question arose that is common in a manufacturing environment is that of crewing. Is it better to have one person or two to change the sheets on the bed? That particular task is improved if two people work on it, and if the remainder of the work to change the room can be evenly divided, a two-person crew might be more effective. But two workloads have to be exactly in balance, or else one of the two will be waiting for the other to finish at the end of the room change; and that of course is wasted time.
---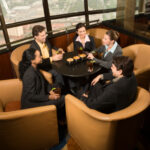 Hard and Inflexible
A steel warehouse over a few acres loaded customer orders onto semi trailers. Overhead cranes were the primary lifting mechanism, and many of the bundles were forty feet long.
Twin objectives in a productivity study were to establish an output rate to be expected from the loaders, and to understand the relationship between output and the location of the product inventory.
The tasks involved were completely different from a normal production floor because no two loads would ever be the same. any given load was just yesterday's orders, for whatever products a client wanted, and there might be a dozen client orders on a flatbed, arranged with the furthest drop-off point on the bottom. The rates then were to quantify the time required for an average loader to put on a flatbed what an average order contained. A relatively routine work measurement process satisfied this request.
Location of the inventory it was believed was important in order to minimize the distance traveled to the flatbed, which was driven into the warehouse. That assumption was correct, the further an overhead bridge crane had to travel the more time it took. A heat map, recognizing the activity from the most popular products, indicated the optimum location to place those products, but benefits were difficult to measure because of the complexity of the random orders, and the fact that a flatbed could pull into any one of three different aisles through the warehouse. interference from bridge cranes, when both wanted to occupy the same space, was a lost time factor.
To maximize loading productivity, assign a loader to fill a flatbed with one product for one customer, and park the flatbed right next to the bin where the product is stored. But that seems not to be the way that distribution centers operate.
---
Production areas, or a maintenance shop or warehouse, are dynamic environments.
A common characteristic is sense of urgency, which means that if a specified mechanism is not available for some reason, then another way will be chosen so that work goes on. These one-time occurrences may, in total, change factors of the work environment.
Any productivity improvement relies on an assumption that is often not spoken. The assumption is that any given project is expected to be beneficial assuming all other factors are equal. And of course other things are never equal; any improvement will be expected to perform within the circumstances of the time however much they may differ from assumptions. Really useful solutions therefore will have a short fuse; they will be selected and designed to contribute quickly. A longer-term solution may be proposed as well but the emphasis will be on rapid results.
Two prime productivity tools of all those available are the Pareto Principle and a pillar of Frank Gilbreth and the Toyota Production System, eliminate waste. Pareto tells us that a few factors will contribute the majority of cost; of problems; of opportunity. First then let's identify, quantify and understand the principal opportunity in your circumstance. Then we'll start to eliminate waste in subsequent steps of this program.
(We can start to use the Pareto Principle immediately because there will be tools and processes which are the most important ones. The A group of tools and processes include both the Pareto Principle and elimination of waste.)
We will move through a series of subjects, tools and processes which have a proven success history. It will be shown that work measurement is quite effective as it is used in other functional departments; especially those whose indirect labor uses repetitive motions in their work.
As future workshops discuss their particular subject matter, emphasis will be placed on the results of the assessment, to prioritize issues and processes which are especially relevant, useful and cost effective.
This program centers and addresses elements which contribute to productivity. Welcome to 2022.
---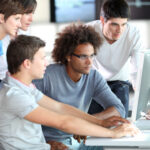 Work measurement within Manufacturing Productivity
Throughout all the workshops focuses each month on a different aspect of productivity, explains the relationship into the whole, and suggests different processes to deal with the unique circumstances in that category of cost reduction. While this widespread approach will cover all of the different elements which contribute to productivity, we will certainly remember to improve labor and equipment productivity, and work measurement will be the primary vehicle to do so.
There is great interest in productivity; of personal productivity, of output in general, and in productivity which targets business and industry. But interest does not necessarily translate into specific practical action. The productivity processes which are included in this program are designed to be defined, created, and implemented in a manner to achieve productivity results quickly. Starting in the next workshop, we will focus on work measurement, the techniques to practice in order to develop correct rates, and logistics to process, file and issue rates.
Work measurement and many productivity activities share a common starting point. All begin with direct observation of activity. Work measurement does this while a time measuring device is in operation, and elapsed time is measured and recorded.
Effective work measurement and productivity activities start with direct observation of the activity in question also, so that first, any wasteful elements can be observed and removed, then proper methods, ergonomics, and workstation are developed, and a rate quantified.
Work measurement can be formalized as the client prefers:
a) Can become an incentive, more pay for more output.
b) Can be "Reasonable Expectations", a formal system to quantify and communicate expectations for people and processes. There is no tie of pay to output. Published reports will itemize actual results by operator.
c) Can be "measured day work". There is no tie of pay to output. No reporting is performed, or expectations enforced.
Each has pros and cons, but this program clearly favors a) or b).
Although it is not vital that both work measurement and observation for purposes of productivity be conducted by the same organizational function, having the two together seems to be more effective.
One mechanical issue we will address in this first workshop; to identify the department which will, or does already, handle work measurement. Let's understand that and assure that whoever is going to be in charge is involved from this point on. We will want the group to be positioned to perform in an objective manner, and appropriately qualified.
Techniques which are used in work measurement, especially the watch and direct observation of an operation, are also the preferred methods to evaluate and improve productivity not only on the production floor, but also in maintenance practices, and materials handling, perhaps some quality and lab operations.
Workshop two will present work measurement techniques to the practitioners who will establish and administer rates, as well as guidance on the administrative aspects of work measurement. This instruction will emphasize removing waste activity, as well as engineering methods for current equipment and products and specs, during the standard setting process.
From workshop 3 on, each session will focus on one sector of operations and the productivity processes which can affect performance positively.
This brief summary of productivity prepares us for the next portion of Workshop 1, the assessment of as-is circumstances.
---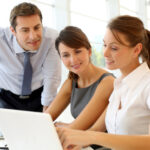 Assessment of as-is Circumstances,
We will assess as-is conditions to determine just what needs attention, although probably you have an idea already. The assessment answers will facilitate the client's ability to prioritize issues, judge resources available, set out to improve productivity.
There should be no stigma attached to the questions or to the answers; the sole purpose is to define some of the client practices which relate to productivity.
The specific questions will have been provided beforehand to the client, who will pass them to the individual resources who are most well qualified to answer them. It is requested that a knowledgeable individual present the reply here in workshop number 1 in order to be able to answer questions that may arise from participants.
If different manufacturing entities are to be considered, identify the sets of answers by location.
It is not at all unlikely that some of the answers to questions will cause discussion among the participants. Discussion, even disagreement, is considered a vital part of the assessment process, because a primary objective is to understand the relative significance and value of all of the questions, and the priority with which they are to be treated.
In future workshops as the particular productivity topic comes up, assessment answers which are perceived to have a high value and or priority here in workshop number 1 will be discussed thoroughly, even used as learning exercises during workshops.
Don't be surprised when you learn a few things about your own programs.
---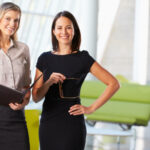 Introduction to assessment
A major purpose has been served by having the participants become familiar with this productivity background, before the assessment questions are addressed. The questions have been assembled which will explore circumstances Which have a relationship to productivity and work measurement as they exist today. The following commentary has been prepared in order to relate the significance of each question to the portion of productivity involved. Following that, we will point out which workshop will identify particular improvement processes on a topic.
The questions address a wide variety of manufacturing circumstances, because productivity is affected positively or negatively by many different factors. The assessment has two primary objectives; 1) to collect information about today's status, 2) to learn what are considered to be the more important concerns and issues as manufacturing productivity is considered in the operations today. Maybe even some that are not on the list.
In the broad view of productivity, which is output divided by input, many corporate factors are found to have a bearing, and the assessment will consider them. In the Manual section, questions and their answers may be discussed in the light of the relationship between that particular factor and manufacturing productivity.
Because we are quite early in the analysis of productivity, we will be careful to relate the assessment question to productivity in the particular context of the question. Such context is usually quite clear when the location of the activity is on the shop floor. Initial questions will concentrate just there, on the shop floor. Many will have to do with the precise conditions that relate to the client's current practice of work measurement.
But assessment questions will also have to do with factors away from the factory floor which may also have a bearing on productivity, although it is often not so clear what that relationship is, as when actions take place on the factory floor. These assessments have to do with operating practices of the organization, with corporate strategy and with support functions such as maintenance, quality, and materials management. Questions are asked also about elements of the finance organization because it is deeply involved with measuring and reporting productivity related information.
The manual will explain more deeply the relationship between the question and manufacturing productivity, what and why. But a brief referral in this section will outline what productivity has to do with practices and policies in the assessment questions.
Presumably, practices designed to support and control manufacturing have been chosen at one time or another for a good reason. Productivity is obviously not the only important factor in manufacturing. And while some policies will not be changed just because they have a negative impact on manufacturing productivity, it is useful to understand the impact. Some manufacturing practices and policies support productivity, and some don't.
Please suggest, during assessment exercises, your own candidate topics for attention. Within any group of people familiar with operations there might be common consensus about particularly troublesome operations. Or which equipment is the most expensive, the one you would least like to replace, some constant source of loss or backup. Add your own candidates that need attention. Refer to reports and KPI's to highlight issues.
Consider not only direct operations but also support, laboratory, testing, inspection, material handling, changeover, maintenance which may under certain conditions delay product delivery.
Set # 1 Work Measurement Programs in effect
Work measurement is entrenched extensively in manufacturing productivity, where individual performance is quite closely tied to group output, and where measurement of output is simple. Mechanisms to perform work measurement are well established, and modern electronics have introduced improvements in the tools available to measure, control and count. The following assessment questions are designed to describe some of the routine and practical features of the measurement techniques themselves, and how the results of measurement contribute to operation of client manufacturing. Of particular importance are questions about the values used to express expectations for production output, and the source and validity, and if the values are current.
Questions refer to work measurement in use; who, where, what, when, and why.
Set # 2 Production Floor Circumstances
Work measurement can be used effectively to measure many kinds of work, but not all. Work measurement does best for repetitive operations, and not so well for troubleshooting type operations, or repair where a variable sequence operation is involved.
Several work measurement techniques exist, some of which have been developed to perform more accurately in certain manufacturing circumstances. Work measurement is a statistical process; it views some number of observations and from these observations describes the universe from which the sample is drawn. It is generally accepted that work measurement is most accurate when the tasks observed are the most repetitive. And if the task cycle is short, then fewer complete elements are required to achieve a rate with an acceptable accuracy. During a task with a machine involved, the machine cycle will repeat, but the interaction between the operator and the machine must be observed and timed accurately.
Set # 3 Manufacturing Productivity
The assessment questions for Set # 2 and Set # 3 Manufacturing productivity will clarify the circumstances that work measurement will experience during rate setting on the production floor of the client organization.
Set # 4 Facility Arrangement, Layout
The layout of manufacturing operations, workstations, overall layout, and materials flow is at the heart of productivity for any operation. Major costs of production include labor, production square footage, and manufacturing cycle time. A well-designed production layout and facility plan will contribute to effectiveness in multiple ways. Layouts in manufacturing are dynamic as well, in order to match constantly changing technology, product mix, and growth. the following assessment questions are designed to illuminate practices regarding layout and facility planning, as they relate to their eminent position in productivity.
Set # 5 Manufacturing Documentation in Use
Documentation is central to manufacturing, to define accurately just what is to be produced, and exactly how. These targeted assessment questions will help to define the state of the art in the client operations.
Set # 6 Maintenance Practice
Machine performance is a substantial component of manufacturing productivity. in this day and age, electronics have become a more important factor in machine performance. But even the major mechanical aspects of machine performance are formidable enough in themselves. Together they contribute positively or negatively to effective performance. In total these factors obviously affect output, performance, and productivity.
Even the best maintenance operations will result in some interruptions to operation, by failure or by preventive maintenance. The assessment questions will address some of the basic topics in maintenance.
Set # 7 Financial
Work measurement can be a significant contributor to financial documentation, by supplying accurate and up to date rates that should be expected for production steps. Close cooperation will assist to calculate Key Performance Indicators accurately. The Financial group can contribute itself to good productivity, by reporting actual results compared to expected performance, on a timely basis so that manufacturing is aware of its actual performance and can modify it when necessary. The assessment questions highlight some of the key interface points.
Set # 8 Materials Planning and Scheduling
By any name, the function which procures component parts and schedules the type and amount of production to be produced has a direct impact on the day-to-day productivity of manufacturing. If the right parts are not purchased of correct quality and on hand when they are supposed to be, production is not going to make its schedule. Employees and machinery will sit idle.
In the year 2020, with the fabled supply chain disruption, what is already a difficult job has gotten harder. If this particular supply chain disruption causes a widespread change in the location or identity component part vendors, acquisition and transportation of parts will continue to be difficult. Fortunately, worldwide shipping when it is working correctly is quite capable of maintaining complex supply chains.
Independent factors which continually evolve also affect the ability to supply parts. While this isn't necessarily true for production parts, it has been said that one is never at risk of running out of a part if Walmart or Home Depot keeps it in stock.
In any event, modern mechanisms to assist to plan and achieve materials control are readily available and very sophisticated. the Toyota Production System with Just in Time for instance has become quite popular.
While asking only a few questions is unlikely to define a material control system very accurately, the ones chosen are closely associated with manufacturing.
Set # 9 Quality
Product quality is certainly tied directly to productivity, because if the manufactured product is not acceptable, then all of the resources that have been spent to build it were completely wasted. The assessment questions will outline the quality environment under which manufacturing productivity operates.
Set # 10 Management Action
Any manufacturing and corporate management will continually set policy, make judgments on directions to proceed, chooses options. The leaders will select strategy and actions which will have ramifications of all types throughout the organization. Productivity may not be the primary objective of many of these strategies, but it may be impacted, nevertheless. The assessment questions are designed to focus on strategy which relates to productivity, and in some ways in relatively unrecognized relationships.
Subsequent workshops, especially number 5 whose subject is outcomes, and number 10 which will review the universe of productivity programs possible, both oldies and goodies, largely dedicated to management action.
---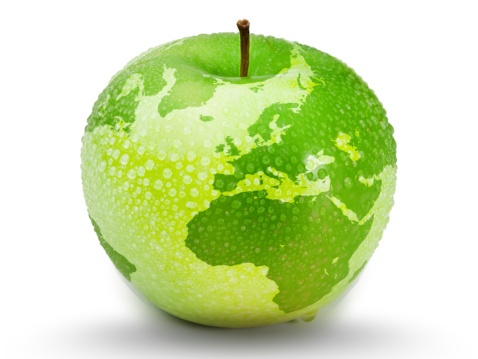 Curriculum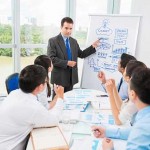 Manufacturing Productivity – Workshop 1 – Situation Assessment
Productivity highlights
Top 10 productivity tips
What to expect
Productivity-efficiency-measurement
Assessment and productivity
Productivity administration
Work measurement
Motivation
Glossary
Linear responsibility
Staff administration
Results count
Two scenarios
Plant layout
Finishing touches
Management strategy
---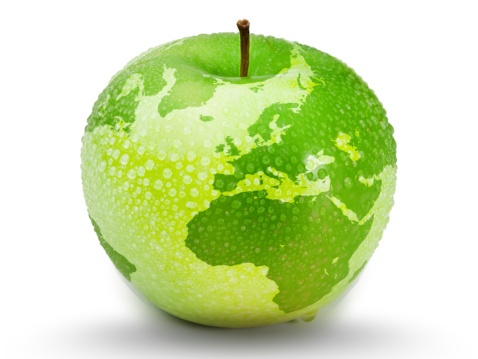 Distance Learning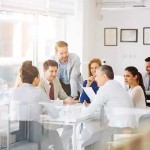 Introduction
Welcome to Appleton Greene and thank you for enrolling on the Manufacturing Productivity corporate training program. You will be learning through our unique facilitation via distance-learning method, which will enable you to practically implement everything that you learn academically. The methods and materials used in your program have been designed and developed to ensure that you derive the maximum benefits and enjoyment possible. We hope that you find the program challenging and fun to do. However, if you have never been a distance-learner before, you may be experiencing some trepidation at the task before you. So we will get you started by giving you some basic information and guidance on how you can make the best use of the modules, how you should manage the materials and what you should be doing as you work through them. This guide is designed to point you in the right direction and help you to become an effective distance-learner. Take a few hours or so to study this guide and your guide to tutorial support for students, while making notes, before you start to study in earnest.
Study environment
You will need to locate a quiet and private place to study, preferably a room where you can easily be isolated from external disturbances or distractions. Make sure the room is well-lit and incorporates a relaxed, pleasant feel. If you can spoil yourself within your study environment, you will have much more of a chance to ensure that you are always in the right frame of mind when you do devote time to study. For example, a nice fire, the ability to play soft soothing background music, soft but effective lighting, perhaps a nice view if possible and a good size desk with a comfortable chair. Make sure that your family know when you are studying and understand your study rules. Your study environment is very important. The ideal situation, if at all possible, is to have a separate study, which can be devoted to you. If this is not possible then you will need to pay a lot more attention to developing and managing your study schedule, because it will affect other people as well as yourself. The better your study environment, the more productive you will be.
Study tools & rules
Try and make sure that your study tools are sufficient and in good working order. You will need to have access to a computer, scanner and printer, with access to the internet. You will need a very comfortable chair, which supports your lower back, and you will need a good filing system. It can be very frustrating if you are spending valuable study time trying to fix study tools that are unreliable, or unsuitable for the task. Make sure that your study tools are up to date. You will also need to consider some study rules. Some of these rules will apply to you and will be intended to help you to be more disciplined about when and how you study. This distance-learning guide will help you and after you have read it you can put some thought into what your study rules should be. You will also need to negotiate some study rules for your family, friends or anyone who lives with you. They too will need to be disciplined in order to ensure that they can support you while you study. It is important to ensure that your family and friends are an integral part of your study team. Having their support and encouragement can prove to be a crucial contribution to your successful completion of the program. Involve them in as much as you can.
Successful distance-learning
Distance-learners are freed from the necessity of attending regular classes or workshops, since they can study in their own way, at their own pace and for their own purposes. But unlike traditional internal training courses, it is the student's responsibility, with a distance-learning program, to ensure that they manage their own study contribution. This requires strong self-discipline and self-motivation skills and there must be a clear will to succeed. Those students who are used to managing themselves, are good at managing others and who enjoy working in isolation, are more likely to be good distance-learners. It is also important to be aware of the main reasons why you are studying and of the main objectives that you are hoping to achieve as a result. You will need to remind yourself of these objectives at times when you need to motivate yourself. Never lose sight of your long-term goals and your short-term objectives. There is nobody available here to pamper you, or to look after you, or to spoon-feed you with information, so you will need to find ways to encourage and appreciate yourself while you are studying. Make sure that you chart your study progress, so that you can be sure of your achievements and re-evaluate your goals and objectives regularly.
Self-assessment
Appleton Greene training programs are in all cases post-graduate programs. Consequently, you should already have obtained a business-related degree and be an experienced learner. You should therefore already be aware of your study strengths and weaknesses. For example, which time of the day are you at your most productive? Are you a lark or an owl? What study methods do you respond to the most? Are you a consistent learner? How do you discipline yourself? How do you ensure that you enjoy yourself while studying? It is important to understand yourself as a learner and so some self-assessment early on will be necessary if you are to apply yourself correctly. Perform a SWOT analysis on yourself as a student. List your internal strengths and weaknesses as a student and your external opportunities and threats. This will help you later on when you are creating a study plan. You can then incorporate features within your study plan that can ensure that you are playing to your strengths, while compensating for your weaknesses. You can also ensure that you make the most of your opportunities, while avoiding the potential threats to your success.
Accepting responsibility as a student
Training programs invariably require a significant investment, both in terms of what they cost and in the time that you need to contribute to study and the responsibility for successful completion of training programs rests entirely with the student. This is never more apparent than when a student is learning via distance-learning. Accepting responsibility as a student is an important step towards ensuring that you can successfully complete your training program. It is easy to instantly blame other people or factors when things go wrong. But the fact of the matter is that if a failure is your failure, then you have the power to do something about it, it is entirely in your own hands. If it is always someone else's failure, then you are powerless to do anything about it. All students study in entirely different ways, this is because we are all individuals and what is right for one student, is not necessarily right for another. In order to succeed, you will have to accept personal responsibility for finding a way to plan, implement and manage a personal study plan that works for you. If you do not succeed, you only have yourself to blame.
Planning
By far the most critical contribution to stress, is the feeling of not being in control. In the absence of planning we tend to be reactive and can stumble from pillar to post in the hope that things will turn out fine in the end. Invariably they don't! In order to be in control, we need to have firm ideas about how and when we want to do things. We also need to consider as many possible eventualities as we can, so that we are prepared for them when they happen. Prescriptive Change, is far easier to manage and control, than Emergent Change. The same is true with distance-learning. It is much easier and much more enjoyable, if you feel that you are in control and that things are going to plan. Even when things do go wrong, you are prepared for them and can act accordingly without any unnecessary stress. It is important therefore that you do take time to plan your studies properly.
Management
Once you have developed a clear study plan, it is of equal importance to ensure that you manage the implementation of it. Most of us usually enjoy planning, but it is usually during implementation when things go wrong. Targets are not met and we do not understand why. Sometimes we do not even know if targets are being met. It is not enough for us to conclude that the study plan just failed. If it is failing, you will need to understand what you can do about it. Similarly if your study plan is succeeding, it is still important to understand why, so that you can improve upon your success. You therefore need to have guidelines for self-assessment so that you can be consistent with performance improvement throughout the program. If you manage things correctly, then your performance should constantly improve throughout the program.
Study objectives & tasks
The first place to start is developing your program objectives. These should feature your reasons for undertaking the training program in order of priority. Keep them succinct and to the point in order to avoid confusion. Do not just write the first things that come into your head because they are likely to be too similar to each other. Make a list of possible departmental headings, such as: Customer Service; E-business; Finance; Globalization; Human Resources; Technology; Legal; Management; Marketing and Production. Then brainstorm for ideas by listing as many things that you want to achieve under each heading and later re-arrange these things in order of priority. Finally, select the top item from each department heading and choose these as your program objectives. Try and restrict yourself to five because it will enable you to focus clearly. It is likely that the other things that you listed will be achieved if each of the top objectives are achieved. If this does not prove to be the case, then simply work through the process again.
Study forecast
As a guide, the Appleton Greene Manufacturing Productivity corporate training program should take 12-18 months to complete, depending upon your availability and current commitments. The reason why there is such a variance in time estimates is because every student is an individual, with differing productivity levels and different commitments. These differentiations are then exaggerated by the fact that this is a distance-learning program, which incorporates the practical integration of academic theory as an as a part of the training program. Consequently all of the project studies are real, which means that important decisions and compromises need to be made. You will want to get things right and will need to be patient with your expectations in order to ensure that they are. We would always recommend that you are prudent with your own task and time forecasts, but you still need to develop them and have a clear indication of what are realistic expectations in your case. With reference to your time planning: consider the time that you can realistically dedicate towards study with the program every week; calculate how long it should take you to complete the program, using the guidelines featured here; then break the program down into logical modules and allocate a suitable proportion of time to each of them, these will be your milestones; you can create a time plan by using a spreadsheet on your computer, or a personal organizer such as MS Outlook, you could also use a financial forecasting software; break your time forecasts down into manageable chunks of time, the more specific you can be, the more productive and accurate your time management will be; finally, use formulas where possible to do your time calculations for you, because this will help later on when your forecasts need to change in line with actual performance. With reference to your task planning: refer to your list of tasks that need to be undertaken in order to achieve your program objectives; with reference to your time plan, calculate when each task should be implemented; remember that you are not estimating when your objectives will be achieved, but when you will need to focus upon implementing the corresponding tasks; you also need to ensure that each task is implemented in conjunction with the associated training modules which are relevant; then break each single task down into a list of specific to do's, say approximately ten to do's for each task and enter these into your study plan; once again you could use MS Outlook to incorporate both your time and task planning and this could constitute your study plan; you could also use a project management software like MS Project. You should now have a clear and realistic forecast detailing when you can expect to be able to do something about undertaking the tasks to achieve your program objectives.
Performance management
It is one thing to develop your study forecast, it is quite another to monitor your progress. Ultimately it is less important whether you achieve your original study forecast and more important that you update it so that it constantly remains realistic in line with your performance. As you begin to work through the program, you will begin to have more of an idea about your own personal performance and productivity levels as a distance-learner. Once you have completed your first study module, you should re-evaluate your study forecast for both time and tasks, so that they reflect your actual performance level achieved. In order to achieve this you must first time yourself while training by using an alarm clock. Set the alarm for hourly intervals and make a note of how far you have come within that time. You can then make a note of your actual performance on your study plan and then compare your performance against your forecast. Then consider the reasons that have contributed towards your performance level, whether they are positive or negative and make a considered adjustment to your future forecasts as a result. Given time, you should start achieving your forecasts regularly.
With reference to time management: time yourself while you are studying and make a note of the actual time taken in your study plan; consider your successes with time-efficiency and the reasons for the success in each case and take this into consideration when reviewing future time planning; consider your failures with time-efficiency and the reasons for the failures in each case and take this into consideration when reviewing future time planning; re-evaluate your study forecast in relation to time planning for the remainder of your training program to ensure that you continue to be realistic about your time expectations. You need to be consistent with your time management, otherwise you will never complete your studies. This will either be because you are not contributing enough time to your studies, or you will become less efficient with the time that you do allocate to your studies. Remember, if you are not in control of your studies, they can just become yet another cause of stress for you.
With reference to your task management: time yourself while you are studying and make a note of the actual tasks that you have undertaken in your study plan; consider your successes with task-efficiency and the reasons for the success in each case; take this into consideration when reviewing future task planning; consider your failures with task-efficiency and the reasons for the failures in each case and take this into consideration when reviewing future task planning; re-evaluate your study forecast in relation to task planning for the remainder of your training program to ensure that you continue to be realistic about your task expectations. You need to be consistent with your task management, otherwise you will never know whether you are achieving your program objectives or not.
Keeping in touch
You will have access to qualified and experienced professors and tutors who are responsible for providing tutorial support for your particular training program. So don't be shy about letting them know how you are getting on. We keep electronic records of all tutorial support emails so that professors and tutors can review previous correspondence before considering an individual response. It also means that there is a record of all communications between you and your professors and tutors and this helps to avoid any unnecessary duplication, misunderstanding, or misinterpretation. If you have a problem relating to the program, share it with them via email. It is likely that they have come across the same problem before and are usually able to make helpful suggestions and steer you in the right direction. To learn more about when and how to use tutorial support, please refer to the Tutorial Support section of this student information guide. This will help you to ensure that you are making the most of tutorial support that is available to you and will ultimately contribute towards your success and enjoyment with your training program.
Work colleagues and family
You should certainly discuss your program study progress with your colleagues, friends and your family. Appleton Greene training programs are very practical. They require you to seek information from other people, to plan, develop and implement processes with other people and to achieve feedback from other people in relation to viability and productivity. You will therefore have plenty of opportunities to test your ideas and enlist the views of others. People tend to be sympathetic towards distance-learners, so don't bottle it all up in yourself. Get out there and share it! It is also likely that your family and colleagues are going to benefit from your labors with the program, so they are likely to be much more interested in being involved than you might think. Be bold about delegating work to those who might benefit themselves. This is a great way to achieve understanding and commitment from people who you may later rely upon for process implementation. Share your experiences with your friends and family.
Making it relevant
The key to successful learning is to make it relevant to your own individual circumstances. At all times you should be trying to make bridges between the content of the program and your own situation. Whether you achieve this through quiet reflection or through interactive discussion with your colleagues, client partners or your family, remember that it is the most important and rewarding aspect of translating your studies into real self-improvement. You should be clear about how you want the program to benefit you. This involves setting clear study objectives in relation to the content of the course in terms of understanding, concepts, completing research or reviewing activities and relating the content of the modules to your own situation. Your objectives may understandably change as you work through the program, in which case you should enter the revised objectives on your study plan so that you have a permanent reminder of what you are trying to achieve, when and why.
Distance-learning check-list
Prepare your study environment, your study tools and rules.
Undertake detailed self-assessment in terms of your ability as a learner.
Create a format for your study plan.
Consider your study objectives and tasks.
Create a study forecast.
Assess your study performance.
Re-evaluate your study forecast.
Be consistent when managing your study plan.
Use your Appleton Greene Certified Learning Provider (CLP) for tutorial support.
Make sure you keep in touch with those around you.
---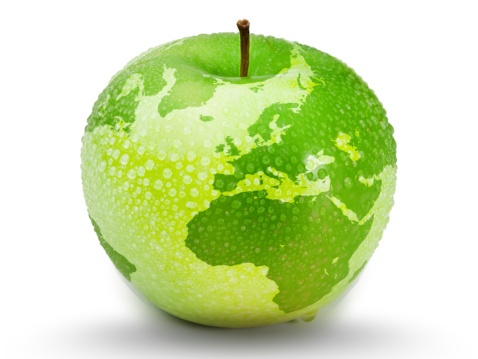 Tutorial Support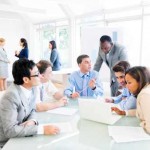 Programs
Appleton Greene uses standard and bespoke corporate training programs as vessels to transfer business process improvement knowledge into the heart of our clients' organizations. Each individual program focuses upon the implementation of a specific business process, which enables clients to easily quantify their return on investment. There are hundreds of established Appleton Greene corporate training products now available to clients within customer services, e-business, finance, globalization, human resources, information technology, legal, management, marketing and production. It does not matter whether a client's employees are located within one office, or an unlimited number of international offices, we can still bring them together to learn and implement specific business processes collectively. Our approach to global localization enables us to provide clients with a truly international service with that all important personal touch. Appleton Greene corporate training programs can be provided virtually or locally and they are all unique in that they individually focus upon a specific business function. They are implemented over a sustainable period of time and professional support is consistently provided by qualified learning providers and specialist consultants.
---
Support available
You will have a designated Certified Learning Provider (CLP) and an Accredited Consultant and we encourage you to communicate with them as much as possible. In all cases tutorial support is provided online because we can then keep a record of all communications to ensure that tutorial support remains consistent. You would also be forwarding your work to the tutorial support unit for evaluation and assessment. You will receive individual feedback on all of the work that you undertake on a one-to-one basis, together with specific recommendations for anything that may need to be changed in order to achieve a pass with merit or a pass with distinction and you then have as many opportunities as you may need to re-submit project studies until they meet with the required standard. Consequently the only reason that you should really fail (CLP) is if you do not do the work. It makes no difference to us whether a student takes 12 months or 18 months to complete the program, what matters is that in all cases the same quality standard will have been achieved.
---
Support Process
Please forward all of your future emails to the designated (CLP) Tutorial Support Unit email address that has been provided and please do not duplicate or copy your emails to other AGC email accounts as this will just cause unnecessary administration. Please note that emails are always answered as quickly as possible but you will need to allow a period of up to 20 business days for responses to general tutorial support emails during busy periods, because emails are answered strictly within the order in which they are received. You will also need to allow a period of up to 30 business days for the evaluation and assessment of project studies. This does not include weekends or public holidays. Please therefore kindly allow for this within your time planning. All communications are managed online via email because it enables tutorial service support managers to review other communications which have been received before responding and it ensures that there is a copy of all communications retained on file for future reference. All communications will be stored within your personal (CLP) study file here at Appleton Greene throughout your designated study period. If you need any assistance or clarification at any time, please do not hesitate to contact us by forwarding an email and remember that we are here to help. If you have any questions, please list and number your questions succinctly and you can then be sure of receiving specific answers to each and every query.
---
Time Management
It takes approximately 1 Year to complete the Manufacturing Productivity corporate training program, incorporating 12 x 6-hour monthly workshops. Each student will also need to contribute approximately 4 hours per week over 1 Year of their personal time. Students can study from home or work at their own pace and are responsible for managing their own study plan. There are no formal examinations and students are evaluated and assessed based upon their project study submissions, together with the quality of their internal analysis and supporting documents. They can contribute more time towards study when they have the time to do so and can contribute less time when they are busy. All students tend to be in full time employment while studying and the Manufacturing Productivity program is purposely designed to accommodate this, so there is plenty of flexibility in terms of time management. It makes no difference to us at Appleton Greene, whether individuals take 12-18 months to complete this program. What matters is that in all cases the same standard of quality will have been achieved with the standard and bespoke programs that have been developed.
---
Distance Learning Guide
The distance learning guide should be your first port of call when starting your training program. It will help you when you are planning how and when to study, how to create the right environment and how to establish the right frame of mind. If you can lay the foundations properly during the planning stage, then it will contribute to your enjoyment and productivity while training later. The guide helps to change your lifestyle in order to accommodate time for study and to cultivate good study habits. It helps you to chart your progress so that you can measure your performance and achieve your goals. It explains the tools that you will need for study and how to make them work. It also explains how to translate academic theory into practical reality. Spend some time now working through your distance learning guide and make sure that you have firm foundations in place so that you can make the most of your distance learning program. There is no requirement for you to attend training workshops or classes at Appleton Greene offices. The entire program is undertaken online, program course manuals and project studies are administered via the Appleton Greene web site and via email, so you are able to study at your own pace and in the comfort of your own home or office as long as you have a computer and access to the internet.
---
How To Study
The how to study guide provides students with a clear understanding of the Appleton Greene facilitation via distance learning training methods and enables students to obtain a clear overview of the training program content. It enables students to understand the step-by-step training methods used by Appleton Greene and how course manuals are integrated with project studies. It explains the research and development that is required and the need to provide evidence and references to support your statements. It also enables students to understand precisely what will be required of them in order to achieve a pass with merit and a pass with distinction for individual project studies and provides useful guidance on how to be innovative and creative when developing your Unique Program Proposition (UPP).
---
Tutorial Support
Tutorial support for the Appleton Greene Manufacturing Productivity corporate training program is provided online either through the Appleton Greene Client Support Portal (CSP), or via email. All tutorial support requests are facilitated by a designated Program Administration Manager (PAM). They are responsible for deciding which professor or tutor is the most appropriate option relating to the support required and then the tutorial support request is forwarded onto them. Once the professor or tutor has completed the tutorial support request and answered any questions that have been asked, this communication is then returned to the student via email by the designated Program Administration Manager (PAM). This enables all tutorial support, between students, professors and tutors, to be facilitated by the designated Program Administration Manager (PAM) efficiently and securely through the email account. You will therefore need to allow a period of up to 20 business days for responses to general support queries and up to 30 business days for the evaluation and assessment of project studies, because all tutorial support requests are answered strictly within the order in which they are received. This does not include weekends or public holidays. Consequently you need to put some thought into the management of your tutorial support procedure in order to ensure that your study plan is feasible and to obtain the maximum possible benefit from tutorial support during your period of study. Please retain copies of your tutorial support emails for future reference. Please ensure that ALL of your tutorial support emails are set out using the format as suggested within your guide to tutorial support. Your tutorial support emails need to be referenced clearly to the specific part of the course manual or project study which you are working on at any given time. You also need to list and number any questions that you would like to ask, up to a maximum of five questions within each tutorial support email. Remember the more specific you can be with your questions the more specific your answers will be too and this will help you to avoid any unnecessary misunderstanding, misinterpretation, or duplication. The guide to tutorial support is intended to help you to understand how and when to use support in order to ensure that you get the most out of your training program. Appleton Greene training programs are designed to enable you to do things for yourself. They provide you with a structure or a framework and we use tutorial support to facilitate students while they practically implement what they learn. In other words, we are enabling students to do things for themselves. The benefits of distance learning via facilitation are considerable and are much more sustainable in the long-term than traditional short-term knowledge sharing programs. Consequently you should learn how and when to use tutorial support so that you can maximize the benefits from your learning experience with Appleton Greene. This guide describes the purpose of each training function and how to use them and how to use tutorial support in relation to each aspect of the training program. It also provides useful tips and guidance with regard to best practice.
---
Tutorial Support Tips
Students are often unsure about how and when to use tutorial support with Appleton Greene. This Tip List will help you to understand more about how to achieve the most from using tutorial support. Refer to it regularly to ensure that you are continuing to use the service properly. Tutorial support is critical to the success of your training experience, but it is important to understand when and how to use it in order to maximize the benefit that you receive. It is no coincidence that those students who succeed are those that learn how to be positive, proactive and productive when using tutorial support.
Be positive and friendly with your tutorial support emails
Remember that if you forward an email to the tutorial support unit, you are dealing with real people. "Do unto others as you would expect others to do unto you". If you are positive, complimentary and generally friendly in your emails, you will generate a similar response in return. This will be more enjoyable, productive and rewarding for you in the long-term.
Think about the impression that you want to create
Every time that you communicate, you create an impression, which can be either positive or negative, so put some thought into the impression that you want to create. Remember that copies of all tutorial support emails are stored electronically and tutors will always refer to prior correspondence before responding to any current emails. Over a period of time, a general opinion will be arrived at in relation to your character, attitude and ability. Try to manage your own frustrations, mood swings and temperament professionally, without involving the tutorial support team. Demonstrating frustration or a lack of patience is a weakness and will be interpreted as such. The good thing about communicating in writing, is that you will have the time to consider your content carefully, you can review it and proof-read it before sending your email to Appleton Greene and this should help you to communicate more professionally, consistently and to avoid any unnecessary knee-jerk reactions to individual situations as and when they may arise. Please also remember that the CLP Tutorial Support Unit will not just be responsible for evaluating and assessing the quality of your work, they will also be responsible for providing recommendations to other learning providers and to client contacts within the Appleton Greene global client network, so do be in control of your own emotions and try to create a good impression.
Remember that quality is preferred to quantity
Please remember that when you send an email to the tutorial support team, you are not using Twitter or Text Messaging. Try not to forward an email every time that you have a thought. This will not prove to be productive either for you or for the tutorial support team. Take time to prepare your communications properly, as if you were writing a professional letter to a business colleague and make a list of queries that you are likely to have and then incorporate them within one email, say once every month, so that the tutorial support team can understand more about context, application and your methodology for study. Get yourself into a consistent routine with your tutorial support requests and use the tutorial support template provided with ALL of your emails. The (CLP) Tutorial Support Unit will not spoon-feed you with information. They need to be able to evaluate and assess your tutorial support requests carefully and professionally.
Be specific about your questions in order to receive specific answers
Try not to write essays by thinking as you are writing tutorial support emails. The tutorial support unit can be unclear about what in fact you are asking, or what you are looking to achieve. Be specific about asking questions that you want answers to. Number your questions. You will then receive specific answers to each and every question. This is the main purpose of tutorial support via email.
Keep a record of your tutorial support emails
It is important that you keep a record of all tutorial support emails that are forwarded to you. You can then refer to them when necessary and it avoids any unnecessary duplication, misunderstanding, or misinterpretation.
---
Individual training workshops or telephone support
<p
---
Tutorial Support Email Format
You should use this tutorial support format if you need to request clarification or assistance while studying with your training program. Please note that ALL of your tutorial support request emails should use the same format. You should therefore set up a standard email template, which you can then use as and when you need to. Emails that are forwarded to Appleton Greene, which do not use the following format, may be rejected and returned to you by the (CLP) Program Administration Manager. A detailed response will then be forwarded to you via email usually within 20 business days of receipt for general support queries and 30 business days for the evaluation and assessment of project studies. This does not include weekends or public holidays. Your tutorial support request, together with the corresponding TSU reply, will then be saved and stored within your electronic TSU file at Appleton Greene for future reference.
Subject line of your email
Please insert: Appleton Greene (CLP) Tutorial Support Request: (Your Full Name) (Date), within the subject line of your email.
Main body of your email
Please insert:
1. Appleton Greene Certified Learning Provider (CLP) Tutorial Support Request
2. Your Full Name
3. Date of TS request
4. Preferred email address
5. Backup email address
6. Course manual page name or number (reference)
7. Project study page name or number (reference)
Subject of enquiry
Please insert a maximum of 50 words (please be succinct)
Briefly outline the subject matter of your inquiry, or what your questions relate to.
Question 1
Maximum of 50 words (please be succinct)
Maximum of 50 words (please be succinct)
Question 3
Maximum of 50 words (please be succinct)
Question 4
Maximum of 50 words (please be succinct)
Question 5
Maximum of 50 words (please be succinct)
Please note that a maximum of 5 questions is permitted with each individual tutorial support request email.
---
Procedure
* List the questions that you want to ask first, then re-arrange them in order of priority. Make sure that you reference them, where necessary, to the course manuals or project studies.
* Make sure that you are specific about your questions and number them. Try to plan the content within your emails to make sure that it is relevant.
* Make sure that your tutorial support emails are set out correctly, using the Tutorial Support Email Format provided here.
* Save a copy of your email and incorporate the date sent after the subject title. Keep your tutorial support emails within the same file and in date order for easy reference.
* Allow up to 20 business days for a response to general tutorial support emails and up to 30 business days for the evaluation and assessment of project studies, because detailed individual responses will be made in all cases and tutorial support emails are answered strictly within the order in which they are received.
* Emails can and do get lost. So if you have not received a reply within the appropriate time, forward another copy or a reminder to the tutorial support unit to be sure that it has been received but do not forward reminders unless the appropriate time has elapsed.
* When you receive a reply, save it immediately featuring the date of receipt after the subject heading for easy reference. In most cases the tutorial support unit replies to your questions individually, so you will have a record of the questions that you asked as well as the answers offered. With project studies however, separate emails are usually forwarded by the tutorial support unit, so do keep a record of your own original emails as well.
* Remember to be positive and friendly in your emails. You are dealing with real people who will respond to the same things that you respond to.
* Try not to repeat questions that have already been asked in previous emails. If this happens the tutorial support unit will probably just refer you to the appropriate answers that have already been provided within previous emails.
* If you lose your tutorial support email records you can write to Appleton Greene to receive a copy of your tutorial support file, but a separate administration charge may be levied for this service.
---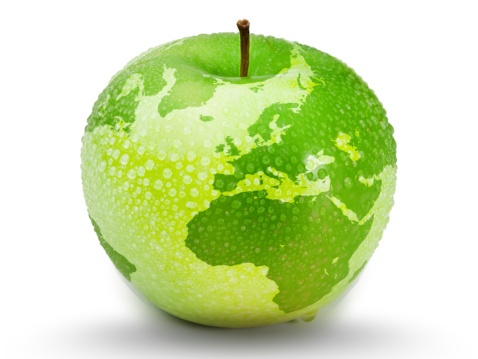 How To Study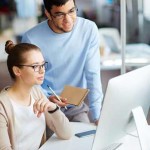 Your Certified Learning Provider (CLP) and Accredited Consultant can help you to plan a task list for getting started so that you can be clear about your direction and your priorities in relation to your training program. It is also a good way to introduce yourself to the tutorial support team.
Planning your study environment
Your study conditions are of great importance and will have a direct effect on how much you enjoy your training program. Consider how much space you will have, whether it is comfortable and private and whether you are likely to be disturbed. The study tools and facilities at your disposal are also important to the success of your distance-learning experience. Your tutorial support unit can help with useful tips and guidance, regardless of your starting position. It is important to get this right before you start working on your training program.
Planning your program objectives
It is important that you have a clear list of study objectives, in order of priority, before you start working on your training program. Your tutorial support unit can offer assistance here to ensure that your study objectives have been afforded due consideration and priority.
Planning how and when to study
Distance-learners are freed from the necessity of attending regular classes, since they can study in their own way, at their own pace and for their own purposes. This approach is designed to let you study efficiently away from the traditional classroom environment. It is important however, that you plan how and when to study, so that you are making the most of your natural attributes, strengths and opportunities. Your tutorial support unit can offer assistance and useful tips to ensure that you are playing to your strengths.
Planning your study tasks
You should have a clear understanding of the study tasks that you should be undertaking and the priority associated with each task. These tasks should also be integrated with your program objectives. The distance learning guide and the guide to tutorial support for students should help you here, but if you need any clarification or assistance, please contact your tutorial support unit.
Planning your time
You will need to allocate specific times during your calendar when you intend to study if you are to have a realistic chance of completing your program on time. You are responsible for planning and managing your own study time, so it is important that you are successful with this. Your tutorial support unit can help you with this if your time plan is not working.
Keeping in touch
Consistency is the key here. If you communicate too frequently in short bursts, or too infrequently with no pattern, then your management ability with your studies will be questioned, both by you and by your tutorial support unit. It is obvious when a student is in control and when one is not and this will depend how able you are at sticking with your study plan. Inconsistency invariably leads to in-completion.
Charting your progress
Your tutorial support team can help you to chart your own study progress. Refer to your distance learning guide for further details.
Making it work
To succeed, all that you will need to do is apply yourself to undertaking your training program and interpreting it correctly. Success or failure lies in your hands and your hands alone, so be sure that you have a strategy for making it work. Your Certified Learning Provider (CLP) and Accredited Consultant can guide you through the process of program planning, development and implementation.
Reading methods
Interpretation is often unique to the individual but it can be improved and even quantified by implementing consistent interpretation methods. Interpretation can be affected by outside interference such as family members, TV, or the Internet, or simply by other thoughts which are demanding priority in our minds. One thing that can improve our productivity is using recognized reading methods. This helps us to focus and to be more structured when reading information for reasons of importance, rather than relaxation.
Speed reading
When reading through course manuals for the first time, subconsciously set your reading speed to be just fast enough that you cannot dwell on individual words or tables. With practice, you should be able to read an A4 sheet of paper in one minute. You will not achieve much in the way of a detailed understanding, but your brain will retain a useful overview. This overview will be important later on and will enable you to keep individual issues in perspective with a more generic picture because speed reading appeals to the memory part of the brain. Do not worry about what you do or do not remember at this stage.
Content reading
Once you have speed read everything, you can then start work in earnest. You now need to read a particular section of your course manual thoroughly, by making detailed notes while you read. This process is called Content Reading and it will help to consolidate your understanding and interpretation of the information that has been provided.
Making structured notes on the course manuals
When you are content reading, you should be making detailed notes, which are both structured and informative. Make these notes in a MS Word document on your computer, because you can then amend and update these as and when you deem it to be necessary. List your notes under three headings: 1. Interpretation – 2. Questions – 3. Tasks. The purpose of the 1st section is to clarify your interpretation by writing it down. The purpose of the 2nd section is to list any questions that the issue raises for you. The purpose of the 3rd section is to list any tasks that you should undertake as a result. Anyone who has graduated with a business-related degree should already be familiar with this process.
Organizing structured notes separately
You should then transfer your notes to a separate study notebook, preferably one that enables easy referencing, such as a MS Word Document, a MS Excel Spreadsheet, a MS Access Database, or a personal organizer on your cell phone. Transferring your notes allows you to have the opportunity of cross-checking and verifying them, which assists considerably with understanding and interpretation. You will also find that the better you are at doing this, the more chance you will have of ensuring that you achieve your study objectives.
Question your understanding
Do challenge your understanding. Explain things to yourself in your own words by writing things down.
Clarifying your understanding
If you are at all unsure, forward an email to your tutorial support unit and they will help to clarify your understanding.
Question your interpretation
Do challenge your interpretation. Qualify your interpretation by writing it down.
Clarifying your interpretation
If you are at all unsure, forward an email to your tutorial support unit and they will help to clarify your interpretation.
---
Qualification Requirements
The student will need to successfully complete the project study and all of the exercises relating to the Manufacturing Productivity corporate training program, achieving a pass with merit or distinction in each case, in order to qualify as an Accredited Manufacturing Productivity Specialist (APTS). All monthly workshops need to be tried and tested within your company. These project studies can be completed in your own time and at your own pace and in the comfort of your own home or office. There are no formal examinations, assessment is based upon the successful completion of the project studies. They are called project studies because, unlike case studies, these projects are not theoretical, they incorporate real program processes that need to be properly researched and developed. The project studies assist us in measuring your understanding and interpretation of the training program and enable us to assess qualification merits. All of the project studies are based entirely upon the content within the training program and they enable you to integrate what you have learnt into your corporate training practice.
Manufacturing Productivity – Grading Contribution
Project Study – Grading Contribution
Customer Service – 10%
E-business – 05%
Finance – 10%
Globalization – 10%
Human Resources – 10%
Information Technology – 10%
Legal – 05%
Management – 10%
Marketing – 10%
Production – 10%
Education – 05%
Logistics – 05%
TOTAL GRADING – 100%
Qualification grades
A mark of 90% = Pass with Distinction.
A mark of 75% = Pass with Merit.
A mark of less than 75% = Fail.
If you fail to achieve a mark of 75% with a project study, you will receive detailed feedback from the Certified Learning Provider (CLP) and/or Accredited Consultant, together with a list of tasks which you will need to complete, in order to ensure that your project study meets with the minimum quality standard that is required by Appleton Greene. You can then re-submit your project study for further evaluation and assessment. Indeed you can re-submit as many drafts of your project studies as you need to, until such a time as they eventually meet with the required standard by Appleton Greene, so you need not worry about this, it is all part of the learning process.
When marking project studies, Appleton Greene is looking for sufficient evidence of the following:
Pass with merit
A satisfactory level of program understanding
A satisfactory level of program interpretation
A satisfactory level of project study content presentation
A satisfactory level of Unique Program Proposition (UPP) quality
A satisfactory level of the practical integration of academic theory
Pass with distinction
An exceptional level of program understanding
An exceptional level of program interpretation
An exceptional level of project study content presentation
An exceptional level of Unique Program Proposition (UPP) quality
An exceptional level of the practical integration of academic theory
---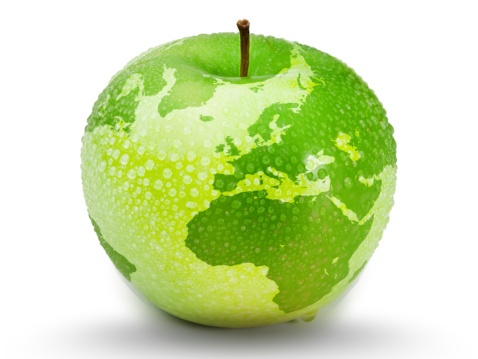 Preliminary Analysis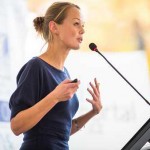 There is great interest in productivity; of personal productivity, of output in general, and in productivity which targets business and industry. But interest does not necessarily translate into specific practical action.
Manufacturing Productivity is at the same time both proactive and reactive. It is proactive in that it provides a client with a wide variety of specific, practical, processes, or tools, to management and to those responsible for the production floor. Some of these processes describe productivity practices which have been in use for years, some are quite modern.
Workshops, even this one, will not merely lecture on theory but will describe and illustrate very useful actions, with the intention that you can choose the ones that best fit the circumstances and generate improvements immediately.
Manufacturing Productivity is reactive in that management and operations will build a library of processes, tools, from which they will select appropriate applications to resolve current and future issues.
In both instances, the processes are designed and proven to be effective to advance productivity and generate positive results.
The productivity processes which are included in this program may be implemented to achieve productivity results quickly. The several workshops of the program will describe the processes and point out when and where they will be most applicable.
The recorded history of individual productivity improvement in industry is not very extensive or well documented. Case studies are likely to mention productivity only in broad terms of the particular company being analyzed, not in the narrower sense of specific productivity successes and failures. Yes, studies such as for Edsel and for Tesla automobile operations may exist, but studies for detail of productivity success and failure are limited by proprietary considerations, to limit a close-up view of the specific manufacturing operations. Many company processes of course are proprietary in themselves, and any useful information about a particular productivity success would be likely to reveal proprietary information.
Consultants often offer major proprietary programs, the details of which are not published. Such as this one. This Manufacturing Productivity program as a matter of fact mentions proprietary productivity programs, lists commonly accepted features, pros and cons, and references their contact information.
Just exactly what does productivity mean? It has been reported that there is some confusion about just what "productivity" is. The word "efficiency" is also often used in relationship to productivity so we will clarify that difference as well.
Let's go to some popular references. Wikipedia in its infinite wisdom describes "productivity is the efficiency of production of goods or services expressed by some measure." Hmm.
Another definition, to clarify, explains "Measurements of productivity are often expressed as a ratio of an aggregate output to a single input, or an aggregate input used in a production process, i.e., output per unit of input, typically over a specific period of time." Wow.
Perhaps, "Productivity: the quality or state of being productive".No wonder we are confused.
But keep digging and soon you'll reach "the effectiveness of productive effort, especially in industry, as measured in terms of the rate of output per unit of input." That is much better, although doesn't the word effective means about the same thing as productive?
"Productivity is output divided by input." That seems to be a standard technical definition and it uses everyday words as well.
Efficiency is not defined as simply, in the technical sense. "The term efficiency refers to the peak level of performance that uses the least amount of inputs to achieve the highest amount of output. Efficiency requires reducing the number of unnecessary resources used to produce a given output, including personal time and energy." Pretty good.
"Efficiency in management means performing activities with the minimum wastage of resources which also refers to optimum utilization of resources so that the organization can maximize the profit." Not bad.
"The term efficiency refers to the peak level of performance that uses the least amount of inputs to achieve the highest amount of output." All right, we are reaching a consensus.
Results of productivity activity are difficult to report and measure
One complication is that a basic tenant for measurement of productivity is that an acceptable project achieves improvement when "all other things are equal" and that seldom if ever happens. It is also difficult or perhaps impossible to conduct a statistically accurate, double blind, study of productivity in manufacturing.
A basic question has a complex answer. Just how do you measure productivity? There is a Harvard Business Review article, from 1988, which explains the complexities of measurement. It almost appears as if productivity is easier to improve than to measure. Although an internet search for specific, direct actions to take in order to improve productivity will be quite disappointing.
The article from the January 1988 Harvard Business Review is entitled "No-Nonsense Guide to Measuring Productivity" by W. Bruce Chew. The emphasis of this fine scholarly article is on measuring productivity, not improving it. And this program, Manufacturing Productivity is just the reverse, improving productivity, and not measuring.
Any definition of productivity must define the factor which is productive. And manufacturing certainly has quite a number of factors which influence productivity; labor productivity is one of the primary ones. A comprehensive measure which fits the bill well is called multifactor productivity (MFP), or total factor productivity (TFP). Either is a measure of economic performance which compares the amount of goods and services produced (output) to the amount of combined consumed to produce the goods and services. Labor, capital, energy, materials, and purchased services are inputs, and very complex inputs to be sure.
In this program of Manufacturing Productivity, measurement of productivity will not be a focus or a significant point. Our program will concentrate on improving productivity and leave the measurement to someone else.
The "No-Nonsense Guide" does however recommend not to concentrate on direct labor as the focus for productivity improvement, mainly because direct labor constitutes, Mr. Chow says, only 10% of cost in most instances.
Manufacturing Productivity agrees wholeheartedly with this direction and presents plenty of techniques and processes to tap the other 90%. Any and all inputs, when reduced, will increase productivity.
This program offers the option that, for your organization and your unique circumstances, a choice of individual targeted practices will be more useful than a single large proprietary process.
You will read in other sections of this program the phrase, "one size does not fit all". It doesn't. Manufacturing and production entities are all different, with different product, technology, machinery, manufacturing facilities, and perhaps most importantly of all workforces from which to draw and resources to assign. Remember our keyword, dynamic. One size does not fit all. With this program you will find myriads of specific processes (think tools in your tool belt) ready to use, spelled out, with guidelines and instructions, ready to apply to your problem of the week.
This program is not composed of a long string of "first do this and next do that" guidance. Manufacturing Productivity consists of a large number of targeted, concise, often stand-alone processes from which you can pick and choose as they fit your circumstances.
T is for tactics
After developing our Mission, defining our Objective, outlining our Strategy we come to the Tactics we will employ to achieve productivity improvement. A primary, perhaps the primary, tactic we will employ is to observe a situation first-hand, up close and personal.
Work measurement is also an important tactic in production improvement, and it is based on the tactic of firsthand observation. Most often we will employ trained practitioners in order to perform work measurement, for that will lead to consistency and accuracy in results.
But please let's not limit first-hand observation to work measurement practitioners. Any person interested in productivity problem solution at any level on the organization chart should cultivate the practice to go and see. This encouragement to go and see for yourself will be repeated throughout this program, every session. The reason for first-hand observation is that it has been proven time and again that when we go to look at a particular problem first-hand, we find that the cause, quite often, is not where or what it was assumed to be.
---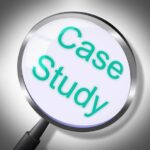 Case Study:
A situation has occurred, wherein a consultant was called into a client's factory in order to attain more output, a typical capacity assignment. The assignment was somewhat unexpected in the first place because the client was in the textile business, unionized, and located in New England. That sounds like three strikes. But the company had a unique business that they performed very well, and their products went into U. S. military equipment which by law were to be performed in the U. S. A. So, the consultant was called in in order to assist to produce more.
The first direction was to observe the very last operation in the production sequence, because product was delivered there but was not shipped out quickly enough thereafter. Obviously, the problem was the production floor, right Mr. Consultant?
Well, no. A crew of several people performed the operation on individual pieces of equipment. Time study of these individuals indicated just what the operating rate should be, and it was high enough to satisfy the throughput rate of the plant with some room to spare. During the work measurement observation, the consultant discussed the assignment, and the reason for the assignment, to see what ideas the machine operators might have. They were as puzzled as the consultant was, as to why they would be considered a bottleneck operation. After all, they finished all the work given to them and the product that they put on the shipping dock two days ago was still there.
Aha. the problem was not in the speed of the product through the manufacturing operation, but in the paperwork flow and work assignment.
Not all investigations into perceived bottlenecks it will be as simply resolved as this one was. However, the approach should always include every aspect of the operation including the paperwork, and releases after quality verification.
Direct observation need not be formal nor elaborate, just walk over and observe. Without previous notice please, when an exec announces a visit, a plant or workstation is cleaned and polished beyond recognition.
What is the reaction from the workforce when an executive visits?
This circumstance is well known in the work measurement community. It is considered that typically the person or people assigned to the workstation will react in one of three or four ways. If the task is manually controlled, the operator may well slow down, speed up, or make an obvious effort that the situation is normal. Some operators, make that many operators, will try to show you just how the job ought to be done, and will proceed to perform the operation by the book with all their intelligence and often quite high levels of skill and effort. Pedro, an employee in the textile example above, was one of the one who wanted to exhibit his prowess, which was considerable.
In the work measurement community, the operator reaction is called the Halo Effect. So how will you know which circumstance is normal, on the first visit to a workstation? You may suspect that you know, but to confirm your suspicion come back again a few times and pretty soon the situation will be back to normal, and play-acting will cease.
The Halo effect can also be in evidence even when the observer is known to be a work measurement practitioner, who is on the production floor frequently. Practitioners are trained to recognize the effect.
---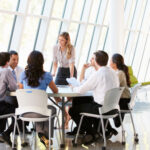 This workshop, #1:
Will introduce and summarize Manufacturing Productivity, its scope, and what to expect in future workshops.
Attendees perhaps will include an executive group of ten, for their knowledge, guidance, and strategy acumen. For a manufacturing plant, job titles could be such as Plant manager, Director of Operations, Director of Manufacturing, Director of Materials, Director of HR, Director of Finance, Manufacturing Manager, Manager of Engineering / Maintenance, Manager of IE, Manager of Cost Accounting. For a larger manufacturing section, titles would vary.
This group will constitute the core constituency, who as leaders will receive the productivity materials but also review results of studies and investigations, and discuss potential courses of action. Sessions of workshops 3, 4, 5, 9 and 11, plus all of workshop 10, are designed for their senior positions. Practitioners in the line and support functions in the other sessions and workshops will address the same productivity topics, but on a different, more hands-on, level.
Workshop # 1 will frequently refer to the special challenges that face business and commerce in general and manufacturing in particular in the year 2022. This productivity improvement business has always been challenging but it seems that 2022 has brought a few new twists into consideration.
But this session will also contain references to specialized or targeted practices and processes that don't readily fit into a later workshop. A routine statement will be that "one size is not fit all", and not coincidentally a primary feature of the overall program is that it offers many different processes. All of them will not apply, but some of them will be quite well designed for the situations that your organization encounters in 2022.
Some of the processes are related, work measurement being an example as a technique that will apply in order to analyze and evaluate other circumstances.
Other processes will have specialized uses, and in some cases when you use one process another one is not at all appropriate; for instance, among the various options to schedule production and inventory the choice may well be either / or.
The subject "manufacturing productivity" implies the production floor, where product is made, and this program certainly spends a great deal of time on the production floor, and with people who work there and who provide support to what goes on in production.
Productivity is a larger topic than just the manufacturing floor of course, but at the same time shop productivity can be positively or negatively affected by actions of support operations and by management strategy. Many if not most decisions in business are trade offs, in that by taking an action one achieves an intended result while understanding that some other result or performance indicator may suffer as a result. This program will include numerous examples of business strategy, of actions taken by other departments, and even of consequences of formal support programs, which will negatively affect productivity. A student of productivity in manufacturing will not automatically assume that any particular strategic imperative is either right or wrong because it has an effect on direct labor productivity. The purpose of this program is to raise the awareness that some management actions take him for one purpose may have the dreaded unintended consequence of reducing productivity.
The positive side of a management action is that it in itself can raise productivity in the larger sense, not necessarily labor productivity but reducing overall input and or raising overall output.
---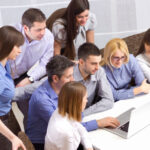 Later workshops
Actions and processes will be presented to deal with a wide variety of circumstances commonly found in manufacturing. Each workshop will concentrate on a particular aspect of overall production, on the factors that influence the effectiveness and success of manufacturing. Specific processes will be presented, targeting specific opportunities to increase production output and or to reduce inputs.
Individuals with different responsibilities at different organizational levels will attend specific portions of the multi-functional workshops, in relationship to the responsibilities of their specific job functions. For instance, the techniques and procedures of work measurement will be presented to those who will perform the actual observations and studies. Suggested attendees are listed in the brief summary of future workshops which follows.
Workshop 2:
Establish work measurement; instruct in the purposes, processes and mechanisms to be used in developing objective work measurement.
Accurate and consistent work measurement is critical in productivity management. The work measurement process will develop expected production rates, and those rates will