Manufacturing Productivity – Workshop 1 (Situation Assessment)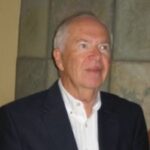 The Appleton Greene Corporate Training Program (CTP) for Manufacturing Productivity is provided by Mr Greene Certified Learning Provider (CLP). Program Specifications: Monthly cost USD$2,500.00; Monthly Workshops 6 hours; Monthly Support 4 hours; Program Duration 12 months; Program orders subject to ongoing availability.
If you would like to view the Client Information Hub (CIH) for this program, please Click Here
Learning Provider Profile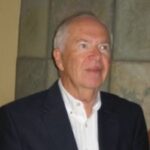 Mr. Greene is a Certified Learning Provider (CLP) at Appleton Greene and has managerial experience in manufacturing, industrial engineering, and R&D.
He has achieved a Bachelor of Science in Industrial Engineering and been a registered Professional Engineer in three states.
He has industry experience within the following sectors: Manufacturing, Pharmaceuticals, Consumer Goods; Fast Moving Consumer Goods, and Food & Beverage.
He has had commercial experience within the following countries: United States of America, more specifically including Dallas, Salt Lake City, Las Angeles, Irvine, and San Diego California: and in Buenos Aires Argentina and Rio de Janeiro Brazil.
His personal achievements include: Headed division or corporate industrial engineering for three Fortune 250 companies; ITT Latin America, Abbott Labs, and Ray-Ban when it was a division of Bausch & Lomb. Authored nine books and written dozens of articles relating to productivity.
His service skills incorporate: productivity of direct and indirect labor, production management, cost reduction, process improvement, facility planning and layout.
To request further information about Mr. Greene through Appleton Greene, please Click Here.
---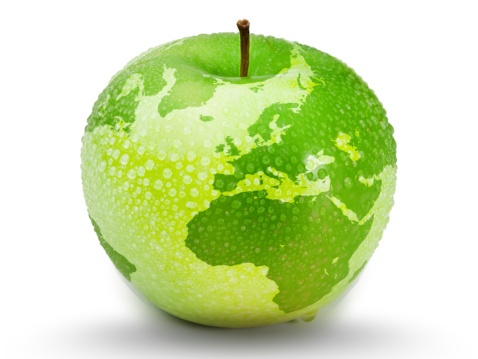 MOST Analysis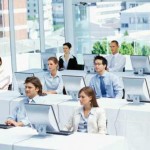 Mission Statement
There are three specific missions for workshop number one.
The first mission is to describe manufacturing productivity, and to present several mechanisms which will allow improvement in a variety of manufacturing circumstances.
The second mission is to assess the as-is conditions in the client operations.
In particular we will want to identify high priority conditions and high value problems so that future workshops can focus on these elements, and utilize the tools and processes explained in those workshops to improve the issues.
This particular time in history seems to provide manufacturing with some unique twists to issues they routinely experience. The third mission of this workshop and of the program of manufacturing productivity will both recognize current factors that offer challenges and seek options for improvement accordingly.
---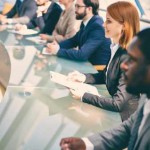 Objectives
1. Present a broad review of the subject of productivity
2. Amplify productivity, as to the particular processes and tools which are available for use. Establish that productivity is not just for the production floor, but starts with management and corporate choices and direction, and extends through support functions.
3. Assess current as-is circumstances and conditions which can influence manufacturing productivity through a series of questions and evaluations. Discuss findings of the assessment and suggest the relative priority and value of any issues identified. More narrowly, focus on processes, or tools in the tool belt, which enable manufacturing productivity improvement.
---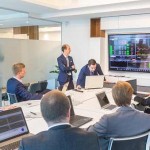 Strategies
1. Present an outline of productivity, which is defined as output divided by input. Point out that, from this definition, any action, within any function, to increase output or to reduce input will result in increased productivity.
2. Consider factors which, in 2022, affect manufacturing in unique ways. Identify those factors expected to have especial significance for the client.
3. Fill out questionnaires which relate to current aspects of manufacturing productivity in client operations. Understand how these particular manufacturing issues relate to productivity. Mark those that are of high value and priority so we can be sure to address them in the workshops.
---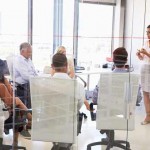 Tasks
1. In advance of this workshop the leader will provide a series of questions to the client. The questionnaire will be designed to assess different factors which typically have an effect on productivity in manufacturing.
2. The client is requested to identify the functional organization which will be responsible for work measurement. It is most practical to have one organization to perform work measurement, to develop rates, to maintain historical files, to distribute approved standards to other departments who would use them in their operations. The leader for this organization would be expected to attend workshops.
3. The client is requested to have its knowledgeable people to fill in the assessment forms in advance, as they will be a major topic of discussion during workshop # 1. As answers are supplied, participants discuss those which may need attention, and set their priority and potential impact.
---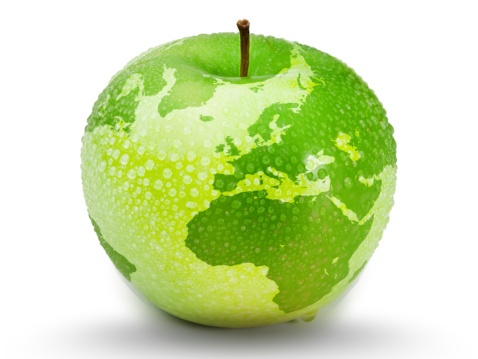 Introduction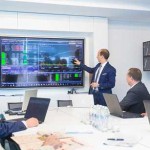 Welcome to the workshop for Manufacturing Productivity. We appreciate that you have found the time to fit this learning experience into your schedule, and that the company thinks well enough of your talents and capabilities to include you in the participants.
Productivity is a well-established subject in manufacturing of course, and you may well consider yourself well qualified on the subject already. It is a very broad subject, with many aspects, and especially at this time in history it is evolving quickly both in the challenges we face and in the technology we have available to address possible solutions.
This program does not pretend to offer a magic solution, a silver bullet, to deliver productive solutions to every project immediately. What Manufacturing Productivity will do is present a wide variety of processes, both time-tested and quite modern, to identify and accomplish productivity improvement.
If there is any one overriding concept to this program, it is that productivity potential is widespread throughout a manufacturing organization, both in the range of opportunity and in the range of people who can contribute. Direct labor is often the primary or even sole target of productivity improvement; this program will demonstrate that many other options are available and practical as well.
And to accomplish those improvements in the year 2022, which from at this standpoint seems like a challenge in itself, doesn't it?
Since productivity reaches into all areas of manufacturing, it follows that different organization groups, and people with different responsibilities, will benefit from different processes and tools. The Manufacturing Productivity program is structured to present to all individuals, whatever their function or responsibility, a variety of useful information.
---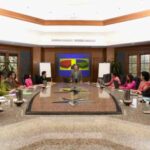 Some history and direction
Manufacturing productivity doesn't have a long history, going back only to the start of the industrial revolution. The major productivity influences early-on were inventions, the printing press even before the industrial revolution, then mass production, the cotton gin, and devices to bore the barrels of firearms, to name a few which have had a disproportionate influence on civilization.
In the late 1800s, Frederick Taylor used a stopwatch, studied bricklayers, and improved methods. Other early pioneers were Frank and Lillian Gilbreth, who used work measurement but started to consider the other factors of productivity as well.
As mentioned, when discussing productivity many think immediately of direct labor. Well, that was the focus early as Taylor and the Gilbreths specialized in work measurement in manufacturing. Although Taylor called his concept Scientific Management, and Frank Gilbert in 1916 pointed out the value of removing waste from any task. ("Non-value added" is another way to describe waste.) And we all know that removing waste is one of the two pillars of the highly regarded Toyota Productivity System written half a century later. (What is the other pillar? It is respect for humanity. This program does remember that, and practices it,)
But productivity is not just labor. Let's get technical for a paragraph. Any definition of productivity must define the factor which is productive. And manufacturing certainly has quite a number of factors which influence productivity; labor productivity is one of the primary ones. A comprehensive measure which fits the bill well is called multifactor productivity (MFP), or total factor productivity (TFP). Either is a measure of economic performance which compares the amount of goods and services produced (output) to the amount of combined consumed to produce the goods and services. Labor, capital, energy, materials, and purchased services are inputs, and very complex inputs to be sure.
Since by definition productivity includes a large number of factors, this program will resolve issues other then just what happens on the production floor. We will thoroughly deal with the production floor, rest assured. But since productivity is highly dependent on management decisions and strategy, capital and therefore automation, some sessions will be dedicated to those subjects, offering multiple good options, both modern and golden oldies, for use.
Among all of the possible factors that affect productivity however, direct labor is still a vital element. Labor has a cost of its own, and even if labor cost is not a large percentage, the major function of labor is to operate equipment and processes efficiently and to optimize their capability. So, we will start there, after first assessing the as-is situation.
However, if you seek a program laden with technology or buzz words, this isn't it. (But all are fully appreciative of the electronic devices now available to measure, control and calculate.) This program, Manufacturing Productivity, zeros in on the heart of manufacturing, namely what happens on the production floor, the warehouse dock, the machine shop site. And many of the processes and techniques that are so very useful on the production floor go back to Taylor, who practiced them over a century ago. Since manufacturing has learned over the years, we will add in those recent factors that have proved effective.
Manufacturing Productivity is composed of a large number of processes, strategies, actions, and analysis which may not have much in common, other than that they have proved to be useful to increase productivity in actual fact. Most of these processes are of a stand-alone variety, in that they do not depend on another process.
Work measurement is basic to labor productivity and is also a technique with which some other processes operate, so work measurement techniques will be the focus in workshop number two.
An essential purpose of the assessment workshop is to identify the value and priority to which the client assigns to an issue or shortcoming, so that a useful process may be selected which will contribute to productivity in a particular area, in sequence.
By the way, work measurement is just as effective in the office, the lab, the maintenance shop, the field, the customer service unit, and the warehouse as it is on a production floor. These processes are transportable, apply them wherever there are repeatable tasks.
While we attend this workshop, we will not forget that we are in the year 2022, and the unique circumstances that this year brings as, hopefully, we are emerging from a pandemic but still face international political uncertainty and interruptions to the supply chain. Today the situation in international trading is a significant concern. There are logistical concerns, due to or at least blamed on, the COVID epidemic; worldwide demand has been affected and individuals are prevented from working; there may be a shortage of oceangoing vessels, or a backup at seaports, individuals may choose to work remotely. There are broader implications too, international tensions and the supply chain imbalances each of which may be short- or longer-term issues.
Typically, in the manufacturing productivity arena, one size does not fit all. In 2022 that admonition seems even more important, so Manufacturing Productivity offers a wide variety of straightforward processes; differentiated and specialized, simple enough to install rapidly. The processes will often be called tools, as in tools in a tool belt.
---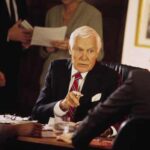 Workshops will afford theory and practice to implement the processes and observe their benefits. In earlier workshops as we zero in on the workplace, we will present the process of work measurement itself, to equip the practitioners of work process to perform their tasks correctly and objectively. Another workshop will provide a process to remove waste, to find and eliminate non-value added activity. A workshop will address constraints, those factors that holds back productivity. Initially one might think of a physical constraint, a piece of equipment that does not index quickly enough, or a tank that is not large enough, or a shortage of trained labor, or a building that is not sized properly. But also during this constraints workshop, we will get a taste of the broader aspects, procedural or strategic initiatives, that may have an effect on productivity.
---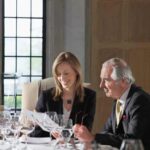 Broader aspects of management strategy will also be considered in workshops, relating to the country of origin for component parts or products; relating to facility planning concepts such as when and how to consolidate or to expand. These broader strategic questions do not arise very often, but in 2022 perhaps they have a larger relevance than in a more stable time in history. When these topics are addressed, the process will not be extremely detailed, but broad practices and principles which apply will be presented.
And, on the subject of productivity, we come to the organizational question, just exactly how does all of this productivity effort come together, who does it, on what priority.
Yet again this particular question does not have one simple answer that always applies. It will depend on the organization as to just where this activity is placed, for instance.
An excellent choice is to organize and center productivity in one department, to administer functions which contribute to productivity. There is a later section that addresses the administration, offering insights and essentially a process that you can implement in your own organization to achieve a department whose objective is to administer productivity.
---
Manufacturing Productivity is a one-year leadership program with monthly workshops that will focus on specific subjects each month. This month, participants will learn concepts that have to do with the broad scope of productivity, just what functions can contribute, and some targeted processes to apply immediately to achieve results on the most urgent and fruitful issues.
The final element of this introduction, and half of it, is the introduction to a key component that runs all the way through this 12 months program and that is work measurement. Work measurement has a value in itself because engineered standards result in fewer man hours then unmeasured work. In addition the work measurement practice of direct observation of a task is the tool routinely used in order to implement other processes in the pursuit of productivity improvement.
---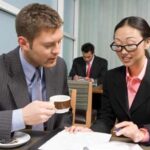 Time Study and Work Measurement, An Overview
In workshop #2, the entire session will be devoted two training those who will practice work measurement in this organization. That day will be completely devoted to a detailed analysis Of work measurement and all of its practices and ramifications. This section of workshop #1 is also devoted to work measurement, but on a more general basis, an overview.
In any organization where people or equipment contribute to output, customer service, or cost work measurement is the objective basis for many management tools, not only after-the-fact but also in dynamic evaluation. Work measurement is the first step to:
• define the amount of value added activity to be expected
• determine staffing levels as output levels vary
• calculate actual capacity the operation can produce
• assign and schedule work to people and equipment
• offer pay related to output, labor incentives
• develop standard cost models for products and services
• balance lines or work groups for optimum performance
• analyze variance to find problems
• identify and manage constraints, equipment, process, facility
• justify equipment and automation acquisition
• meet the Sarbanes Oxley Act for financial understanding of costs
• quantify the performance of products in the field, including your own
Work Measurement is just as effective in the office, the lab, the maintenance shop, the field, the customer service unit, and the warehouse as it is on a production floor.
1. History, the giants of our trade.
Frederick Taylor is called the father of scientific management. In the late 1800's he performed the first time studies, and related methods and the time to perform them.
Frank and Lillian Gilbreath. The parents of the Cheaper by the Dozen story, jointly and individually responsible for modern time study practices. Lillian outlived Frank by many years and was a prolific contributor to many other disciplines in addition to industrial engineering.
2. Terms and applications
Note that there is no inherently right or wrong work measurement technique; each can have a place where it is superior to others. Some techniques will fit your application, while others will be unlikely to achieve the accuracy and cost objectives.
a. What comes first, methods or work measurement?
This is a chicken-and-the-egg question which implies a linear relationship. In fact, methods and work measurement are a circular progression; perform one then the other alternately over time. If you start with methods improvement, quickly you will want to evaluate methods and you will have to time them to compare. Start with measurement, quickly you will identify other methods and will have to choose one. When Frederick Taylor wrote the book on work measurement in the late 1800's, one of his first revelations was the relationship between methods and the time to perform them. As you take your own studies, you will confirm the relationship.
The only bad choice is to fail to start somewhere.
Taylor invented the concept of "The one best way" and the Gilbreths emphasized it as well. Their objective is to find the one best way, and require that operators follow that way. In these less rigorous times, a tendency may be to allow leeway in an operator's motion pattern. But one standard method is required in the pharmaceutical industry, and electronics, where an operator's ad lib can literally be a matter of life or death. A company is better off with "The one best way" for all the right reasons.
There is always a better way", not a contradiction but a necessary corollary. Each workshop will name a list of better ways, which can become the "one best way" until another is proven and adopted.
b. Observation time study;
stop watch The original idea was to observe work, time how long it took and write it down. Although there are now better equipment and technical nuances, that is still the idea.
The elements of work on a production floor usually repeat, often quite rapidly. Work elements in an office, a lab, a maintenance facility, a construction unit may not repeat as frequently. In both cases the work can be observed and recorded. Work measurement may be of an operator, a machine, a process, a movement, any element of work.
c. Predetermined times, MTM, MSD, Modapts
Predetermined times are proprietary systems that have over long observation developed the amount of time required for basic motions.
d. Electronic mechanisms e. g. cell phones, pads, and specialized software.
Several software products are on the market, designed to operate on cell phones and pads. Electronic systems reduce the engineering time in several ways and improve accuracy, especially for repetitive studies.
e. Work sample, random sample, the old term "ratio delay".
Originally ratio delay determined the amount of work, and of delay, through work observation at random times, not continually.
Please note that continuous time study is also a work sample; it is just all at once whereas random sampling is spread out over a longer time. There is little difference in philosophy, just in logistics.
f. Pace rating, high task, low task
---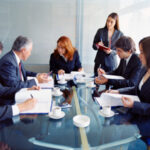 "Performance" is Affected by Several Factors
One is effort, how hard a person works.
Two is skill, because a skillful person will produce more at less effort than a hard working beginner.
Three is methods. Correct methods must be determined, and the people trained.
Fourth is practice opportunity, or learning curve. Learning curve applies to individuals because a person never stops improving; the rate of improvement will decrease but not stop. The practical aspect of learning curve is that hand motions will become more and more smooth, and will repeat without conscious thought, through muscle memory. Motions become "ballistic", arced, rather than straight lines and turns.
Five is motivation. Even skillful trained workers can often increase performance when motivated through pay, pride, challenge, or other physical or emotional urge.
Six, and an ingredient of all, is quality. Experience indicates that the most skillful operators are the ones with the highest quality; speed does not automatically causes a drop in quality. It may do so, but not with a skillful operator.
1. Pace Rating
A skillful industrial engineer will be able to observe an operator during time study and apply pace rating. The engineer will use a watch to record times, then multiply the observation by pace rating to create what is called "allowed time" for a task. Allowed time is the time required for an average (but trained) operator working at average skill and effort to perform a given task. If an operator takes ten seconds to do an element and is rated at 120%, the allowed time is 12 seconds.
Different portions of a job may be done with different skill and effort, so apply a pace rating to each job element.
2. Cyclical and Non-cyclical Elements
Elements which are performed for each cycle are easy to observe and account for. Necessary but non-cyclical work such as set up, put away, clean, material handle containers in and out, also must be observed and built into a standard at the frequency with which they occur.
3. Other comments
Rates should be set so that 100% is the expectation. There is something "magic" about 100%, so don't expect 95% or 87%, but 100%.
g. Standard data, a formal collection of information from your particular operation.
h. Incentives, measured day work, engineered standards, reasonable expectancies
"Engineered standards" is the term for data which has been objectively and rationally collected for the purpose of definition and control of operations. It can include labor, equipment and capacity expectations and cost information. Incentives, measured day work, and reasonable expectancies are the three most common labor work measurement techniques.
Incentives are a system to pay for output. More output that meets quality specs, more pay.
i. "Allowances" must be built into any engineered standard.
Allowances will include the time management permits for break, rest rooms, water. They may allow a factor for heat or cold during the job, or heavy loads, or awkward work positions.
j. Direct and indirect labor alike may be measured in the same manner
Do people contribute to output, customer service, or cost? Their activity can be measured.
k. Machinery, products, processes, techniques, constraints alike may be measured in the same manner
Products can be observed, yours or your competitors. Is the new improved version really improved in operation? Can you claim an advantage over the competition? Does a comparison show up a shortcoming that can be overcome? Work measurement can provide objective data as a first step in an action plan.
l. Accuracy
In any kind of work measurement, more observations will generate better accuracy. This is because work measurement is a statistical technique, in which one takes a sample and extrapolates conclusions.
There is an accuracy level that is appropriate for your budget and measurement objectives. Generally a higher accuracy is advised for incentives, but a lower level may be acceptable for measured day work and reasonable expectancies.
Caveat
Lest it appear from these accounts of success which result from observation and work measurement, let's be clear that in some situations, results are not expected to be as successful as in others. These include: agriculture, troubleshoot, keyboard and monitor work if the process involves interaction with a customer. In a factory, preventative maintenance can benefit from work measurement but demand maintenance or repair to fix an unknown problem is unpredictable.
---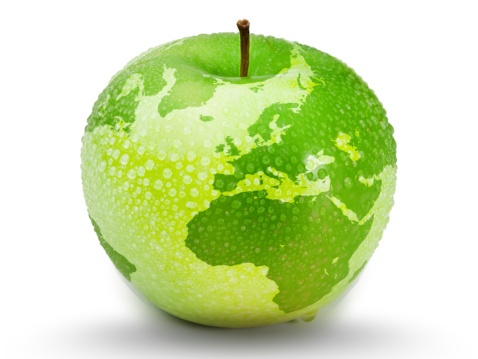 Executive Summary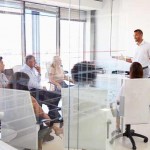 The Introduction develops the premise that productivity is a complex topic and stated that most if not all of the segments of an organization can contribute. This Executive Summary, and the overall program, will affirm those propositions, list particulars of processes shown to be effective in advancing manufacturing productivity, and outline the roles of organizations who are likely to participate. Within the twelve workshops, productivity processes are presented which are intended to influence, positively, essentially every function of a manufacturing entity, from direct labor and materials through support and management.
Since productivity reaches into all areas of manufacturing, it follows that different organization groups, and people with different responsibilities, will benefit from different processes and tools. The Manufacturing Productivity program is structured to present to all individuals, whatever their function or responsibility, a variety of useful information. Few individuals will attend all workshops, which will address the full range of productivity. Practitioners on the production floor will learn one set of skills, executives another, in the individual workshops.
The Preliminary Analysis outlines the topics and attendees for workshops, which will elaborate on targeted processes known to contribute to productivity throughout the organization.
This instruction program will endeavor to identify clearly not only how productivity processes are utilized, but also just how they are most effective, for what purposes, and under what circumstances.
We will find that these processes are not closely dependent on one another for their effect. Select the tool to fit the objective, and it often will not require extensive knowledge of other tools to be successful. One exception to this guideline is that work measurement is often used to facilitate gathering of data, to understand a targeted activity and develop useful alternatives.
The Executive Summary will explain productivity theory and purpose for both this workshop, and in summary for the entire program as well. So that participants don't have to wait, the manual sections for today, early on, will contain some of the most useful ideas; learn them today and put into effect the ones which fit today's important issues. The detail will be more precise in later sessions, but we'll bring the basic concept out today.
---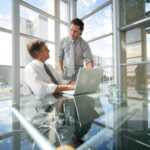 First, What do we mean by productivity and who can contribute?
Productivity is defined as output divided by input, so any action which increases output or reduces input will increase productivity.
Productivity improvement is often considered to be restricted to the production floor. But manufacturing productivity has many moving parts, factors which have a direct bearing on shopfloor productivity. As a result, essentially any department whether direct or support; any aspect of activity affecting labor, materials, equipment, facilities, or services, can make a contribution to productivity improvement.
This program will explore these factors which range from boardroom strategy and decisions, even routine practices, (in workshops 3 and 5, then 10) can affect productivity. Other workshops will cover workplace design, process flow, interruptions to production for activity such as changeover, preventative maintenance, and scheduling to name a few.
Direct labor is quite often the focus of improvement activity. Labor does have a cost, even if it is a relatively smaller portion than other costs. Since labor operates machinery and production processes, labor productivity and effectiveness are a central concern in order to manufacture product.
---
The Classic Productivity Mechanisms
The classic productivity mechanisms for manufacturing have not gone out of style, if anything computer capabilities and electronics have simplified and augmented their use. New concepts are proposed routinely, with broad or narrow application. Constructive, productive solutions to a wide range of challenges in a multitude of industrial settings are available and presented herein.
This program, Manufacturing Productivity, zeros in on the heart of manufacturing, namely what happens on the production floor, the warehouse dock, the machine shop site. Workshops will explain the theory behind classic and modern productivity processes and describe how to implement the processes for optimum impact.
To describe manufacturing in one word, try Dynamic. The one manufacturing constant is change, which may be selected by the manufacturer or forced by economic or market forces. The elements of manufacturing productivity are useful in reacting to change, or to causing change.
---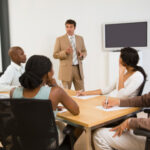 This Manufacturing Productivity program has been developed with work measurement as a primary contributor.
Workshop number 2 will define correct techniques to measure work, convert the studies into production rates usually in units per hour, file the data, issue production rates, notify other departments who use these production rates in their activity.
One exception to the guideline is that work measurement is often used to facilitate gathering of data, to understand a target activity and develop useful alternatives. The key mechanism within manufacturing productivity, alone and as a basis for other tools, is work measurement. After all, arguably the most important question for any task is, "how long does the job take?"
Possess this simple bit of information and an organization can, objectively:
• quantify the amount of labor you pay for
• determine staffing levels as output levels vary
• calculate actual capacity the operation can produce (and remember capacity is always related to product mix)
• assign and schedule work to people and equipment
• identify lost time, waste, non-value-added activity
• offer pay related to output, such as labor incentives
• define the cost for the products and services you offer
• balance lines or work groups for optimum performance
• analyze variance to find problems
• identify and manage constraints
• justify equipment and automation acquisition
• comply with the Sarbanes Oxley Act, to affirm accuracy of product costing
• compare the costs to install and service your own versus competitors' products
Production labor rates may be current or set years ago or only estimated in the first place. But regardless of their accuracy, labor rates are routinely used to calculate Key Performance Indicators and other measures above.
To provide accurate measurements and sound management decisions, our intent will be to set production rates on today's methods from which waste, or non-value-added activity, has been removed, (workshop #3) with today's equipment, specs, technology and product mix, and with application of methods and workplace improvement and ergonomics.
As a result of the workplace efforts, work measurement will, in itself, reduce manufacturing cost compared to non-engineered rates, past performance results, rates which use earlier equipment and methods, or estimates.
Work measurement is quite useful in analyzing workplace factors, to determine the correct answer in questions relating to constraints, capacity, line balancing, and comparative workloads.
Work measurement can be practiced in operations with repetitive tasks, in addition to direct labor. Repetitive tasks are fairly common in warehouse and distribution materials handling, in preventive maintenance, in line quality assessments, perhaps in labs.
---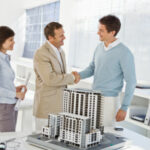 Manufacturing operates in real life, not in an ivory tower. And in the real life of your institution there will be structures and responsibilities established already. Fortunately, productivity may be attained in a wide variety of organizational structures, as is driven by processes.
The concept of productivity and useful practices are important and will be set forth in this program, but the formal organization within any given entity can easily accommodate the practices and assign them into the proper spots in the organization chart.
Productivity needs to be organized in some ways, yet entrepreneurial in others.
To achieve consistent results, the practitioners of work measurement and layout should be organized and structured, in order to maintain consistency in those specialized practices. That group can then assign practitioners to other departments as needed for use in projects. A portion of the workshop manual is dedicated to the organization designated to administer work measurement and productivity mechanisms.
Formal programs such as Cost Reduction or Profit Improvement should involve financial oversight so as to validate and build results into next editions of cost standards.
Interdepartmental activity such as production planning, manpower determination, capacity and constraints analysis, minimizing the