Transformation Partnering
Accredited Consulting Service for Ms. Adnani MBA B.Com DSP Accredited Senior Consultant (ASC)

The Appleton Greene Accredited Consultant Service (ACS) for Transformation Partnering is provided by Ms. Adnani and provides clients with four cost-effective and time-effective professional consultant solutions, enabling clients to engage professional support over a sustainable period of time, while being able to manage consultancy costs within a clearly defined monthly budget. All service contracts are for a fixed period of 12 months and are renewable annually by mutual agreement. Services can be upgraded at any time, subject to individual client requirements and consulting service availability. If you would like to place an order for the Appleton Greene Transformation Partnering service, please click on either the Bronze, Silver, Gold, or Platinum service boxes below in order to access the respective application forms. A detailed information guide for this service is provided below and you can access this guide by scrolling down and clicking on the tabs beneath the service order application forms.
Consultant profile

Ms. Adnani is an approved Senior Consultant at Appleton Greene and she has experience in management, human resources and marketing. She has achieved a Master in Business Administration, a Bachelor of Commerce and a Diploma in Software Programming. She has industry experience within the following sectors: Banking & Financial Services; Consultancy; Education; Retail and Government. She has had commercial experience within the following countries: India; United Arab Emirates; Sultanate of Oman and Qatar, or more specifically within the following cities: Mumbai; Dubai; Abu Dhabi; Muscat and Doha. Her personal achievements include: lead process transformation; facilitated system improvements; product and policy launch cum implementation; facilitated HR assessment programs and built e-learning and classroom trainings. Her service skills incorporate: ops-risk management; operating architecture design; transformation consulting; change management and learning & development.
To request further information about Ms. Adnani through Appleton Greene, please CLICK HERE.
---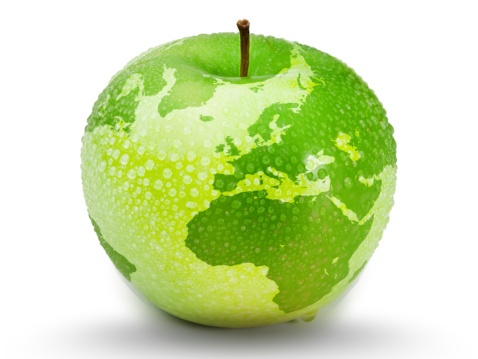 Executive summary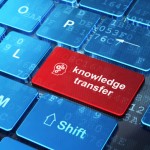 Transformation Partnering
We are living in the era of global economy where it's crucial to steer a course to achieve any corporate key objectives. A successful business enterprise holds a clear business orientation with its vision and business plans to steer the way ahead. It also welcomes transformation to continuously build on its competitive advantage at all the times. An enterprise endeavor's is to have a progressive and profitable growth and in its course of business it plans to expand through organic or inorganic ways, which also raises the need of business transformation.
Business transformation is essential in one or every unit of any business house. Be it bringing in a customer service experience transformation, sales transformation, building in continuous operational efficiency, supply chain effectiveness, strategic finance function transformation, enterprise risk management, system integration, business intelligence or a human capital transformation.
A transformation exercise begins with a partnering approach which Ms. Adnani believes to be of utmost importance. A corporate has to start it now and always continuously work towards adapting transformation so they maintain their key corporate objectives. There can be different approaches to a business transformation project based on an enterprise's objective and its vision to bring the change. The transformation cannot be performed in isolation as it impacts different business units of a corporate. It is therefore important to understand the business model before planning a transformation program. Ms. Adnani has successfully implemented business transformation for the industries like Banking and Financial Services, Retail, Government, Labor Contracting firms and Education sector.
---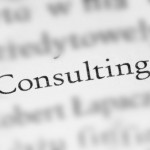 Service Methodology
The first step is to understand the past and current state of affairs of the company, and to discuss with the Leadership team on future vision and goals of the company (Understand and re-instate the goal with the current SWOT analysis). The second step is to identify the benchmarked levels it aspires to achieve and discuss the transformation plan. The third step is to understand the different processes, policies, service level and products available. The fourth step is to rate the process and service level internally. The fifth step is to outline the transformation plan and seek understanding from the middle level managers. The sixth step is to discuss the confidence levels on the execution of the plan. The seventh step starts with implementation in test phases. The eighth step is to review and course correct. The ninth step is for final Implementation and go live. The tenth step is to monitor ongoing and measure performance.
---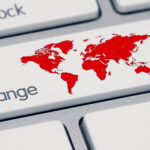 Service Options
Companies can elect whether they just require Appleton Greene for advice and support with the Bronze Client Service, for research and performance analysis with the Silver Client Service, for facilitating departmental workshops with the Gold Client Service, or for complete process planning, development, implementation, management and review, with the Platinum Client Service. Ultimately, there is a service to suit every situation and every budget and clients can elect to either upgrade or downgrade from one service to another as and when required, providing complete flexibility in order to ensure that the right level of support is available over a sustainable period of time, enabling the organization to compensate for any prescriptive or emergent changes relating to: Customer Service; E-business; Finance; Globalization; Human Resources; Information Technology; Legal; Management; Marketing; or Production.
---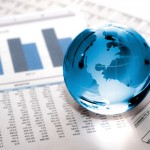 Service Mission
Ms. Adnani focusses on working with clients with professional excellency and bringing in new dimensions to transformation projects. She believes in every successful transformation project is the one which is client centric and aims at business profitability. Bringing in earnest knowledge, experience, expertise in her field of expertise and solutions that are theoretical to document and practical to implement. She brings in the internal rating model for process steps which brings in uniqueness to measure performance even during the implementation phase, review phase and marked it for continuous improvement.
---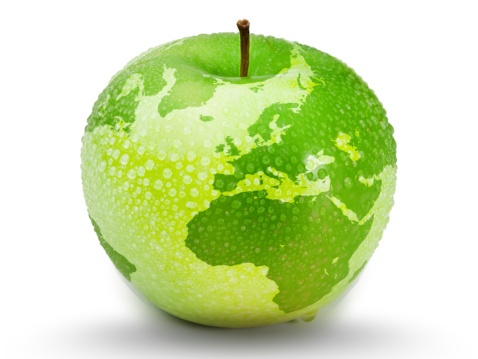 Service objectives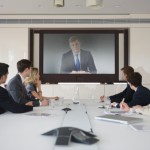 The following list represents the Key Service Objectives (KSO) for the Appleton Greene Transformation Partnering service.
Business Integration
Business integration is central to any business growth, it helps the employees, stakeholders and the management to function on planned objectives of the company. To be a power business house, it's important to be integrated internally with different units which ensures growth in revenue, improved sales, better customer service, increase bottom line, healthy work environment, less wastage and better productivity. With this, business intelligence plays an important role to study the activities closely and reporting a dashboard which has a simple output and complex engineering behind to publish the integrated data. The publish dashboard will assist in defining the company's current state of affairs and assists in visualizing the future. With the collaborative dashboard, it is the time to partner with the corporate to identify its need for transformation and redefine its goals. The goal will be further deliberated to define its plan for business transformation and where it would like to start the impactful project.
Process Re-engineering
A process re-engineering aims at operational efficiency which focusses in profound enhancements in servicing the end product or service to the ultimate customer. It enhances the service delivery value chain, thereby ensuring cost optimization, improved quality, service and faster turnaround time. Post formalization of business objectives and policies, analyze the existing process map with the process owners or champions. We start with the process visualization maps, prioritize the processes into the color coding depending upon its criticality to the value chain and as it affects the final delivery. Once the prioritization is done, benchmark the processes and lay down scope for re-engineering of processes. Implement the improvement plan, adapt in test phases, and review the benchmarking status.
Technology Integration
Technology integration is the need of the day, it bridges the gap between business and answers to sustain growth, profitability and a happy work culture. It is absolutely important to successfully implement business strategies, growth plans and a scope for continuous improvement. In this transformation, it's important to understand your business goals, the current systems in place and how does the current reporting for different units function. Every process re-engineering programs calls for Technology Integration and having a system for better business intelligence and performance. Technology integration is also integrating lives of human capital with smart technology available at their hand-held devices which makes their thought process and easier accessibility at work. Systems and technology assists in various regulatory and compliance reporting which if made seamless earns a lot of credibility for any institution.
Human-Capital Transformation
Human Capital transformation program is aimed to align human capital structure to business strategies. A company would like to have an ideal HR structure which is aligned to the corporate objectives and is equally client centric as any other business unit. To have a human capital which is prepared for today and the future to make it possible to achieve the company's vision and at the same time be accountable and have improved performance at all levels. HR transformation will take into account complete HR planning, reporting, processes and technology, workforce performance management with 360 degree feedback modelling, a continuous learning and development structure, accountability, leadership mentoring and ensuring growth of human capital in value.
Financial Transformation
It is empirical that any transformation projects starts with the concern on funding the transformation project. And to start with finance transformation, we need to partner in chalking out clearly the existing finance function framework with right risk control matrix mapped to every process. Funding any transformation doesn't simply imply cutting cost, it involves streamlining complete the finance supply chain function, enabling the team with better systems to be the finance power house, maximizing shareholder's return, managing global reporting, better treasury management, accounting, consolidation, analytical and finance intelligence to successfully integrate finance function with the business strategies..
---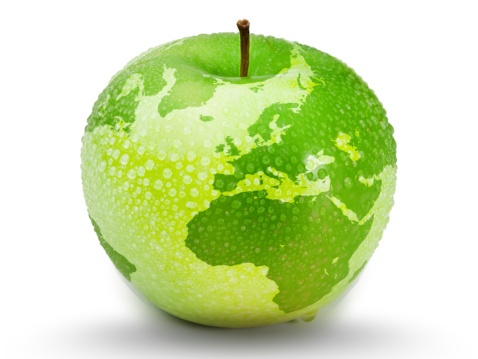 Achievements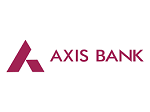 Axis Bank Limited
Ms. Adnani was managing a new product implementation from the operations side as a team manager. This involved successful coordination with the Reserve Bank of India, which included a continuous testing phase impacting the core systems and different business and operational unit. The product was launched successfully bringing in new avenues for building revenues.
---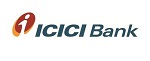 ICICI Bank Limited
Ms. Adnani was involved in re-engineering processes of different business units with the bank, benchmarking the processes and building in improvement plans with re-engineered processes. This helped different business units with their business objectives likes faster turnaround time in service delivery, quick decision making tools internally, more sales and revenue opportunities, cost optimization and shareholders return maximization. Ms. Adnani has been instrumental in many successful launch of different assets, liabilities and fee based products for the bank for Retail and Institutional clients. She has also worked with government bodies as clients and also as networking partners on various platforms.
---

Resurgent Consulting Group
Ms. Adnani worked with client from sectors like Education, Government, HR consulting firms, Retail and Trading clients with this consulting group on successful finance transformation, process re-engineering and architectural structure on CRM framework.
---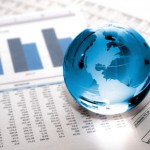 Fast Moving Consumer Goods Clientele
Successfully mentored medium term transformation projects which involved finance unit transformation, process re-engineering, human capital transformation and business intelligence.
---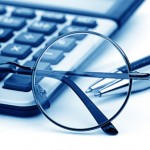 Labor Contracting Firms
Ms. Adnani has assisted the complete human resources transformation for labor contracting companies, which involved the entire life cycle management of a human capital, right from recruitment to onboarding to the exit exercise.
---
More detailed achievements, references and testimonials are confidentially available to clients upon request.

---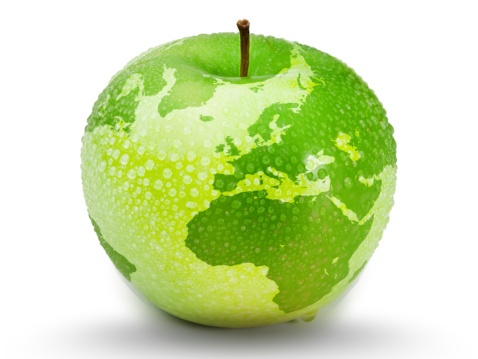 Industries
This service is primarily available to the following industry sectors: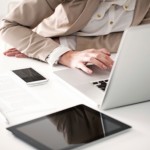 Banking & Financial Services
Banking and Financial services companies are the backbone of any economy which specifies the state of affair of a country's economy and its growth. The more empowerment, advancement, and integration this industries receives, the more it benefits to economy to sustain its growth. This is the only industry which deals with every sector, which is highly process driven, strict adherence to compliance, technology driven and yet every single day it strives to service better to its end customer. It supports the entire lifecycle of a business unit or a human being and even beyond it. A downturn in this sector doesn't sound a good health of the economy. Having worked in such an industry and experienced both Retail and Institutional business on various continuous transformation projects makes the experience more exponential.
---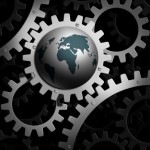 Consultancy
Consulting firms gives an opportunity to work with different sectors and earn skill set of different industries. Replicate the best practices of one sector to another, thereby dealing with different challenges that every business sector has. Consultancy helps to deal with multilingual cultures and knowledge that different human capital brings in their field of expertise. Consulting firms whether it is a boutique consulting firm or an experienced well established consulting firm, either of them bring in the expertise in form of consultants from various walks and experience of life to work on projects with the best knowledge and the skill set a consultant brings in.
---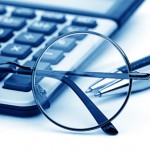 Retail
Retail is the buzzword always, a fast paced business sector, a sector which has evolved in different channels of doing business, manage its backbone of supply chain, and continue to operate on low profit margins with their volume changing numbers. The business intelligence plays a very critical role in this segment, which suggests the changing consumer behavior, trends in acceptability of new products or service lines, demographic challenges, being brand conscious or price sensitive, turnaround time, prompt and courteous services, changing age of digitalization, being on e-commerce or m-commerce and easy of accessibility to have the product or service. Innovative Transformation is the need of this sector, being able to connect with the customers, provide information and service, managing an efficient supply chain to make the product or service available at all times is the key business driver.
---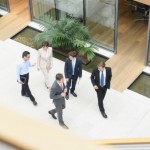 Education
Education system is not mere a teacher and a student relationship with an Institution just binding it, it has far advanced from a mere teacher to a facilitator, a guide, and a coach. An education institute is transforming with new age aged parents and children building the expectation to develop a future. With new technologies in place, instant communication era, Education Institutions are working hard on transforming themselves with human capital, technologies, education systems, learning tools, physical and psychological demands. This sector builds the future brain of the global economy and hence working with sector is always being able to work differently to bring different approaches on a single platform for the student.
---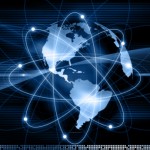 Government
Any Government always works on a platform which believes in service of being a social and economic cause thereby serving the benefits to the common man. The decision making process is generally slow as compared to a private owned institution but that is also because a Government keeps the bird's eye view and ensures that the common man are benefited with their services or program offered. The government department are transforming with better technology, processes and faster service delivery and a convenient means to monitor the end of benefits that the common man is enjoying.
---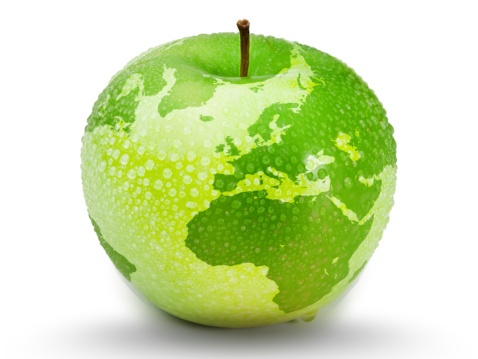 Locations
This service is primarily available within the following locations: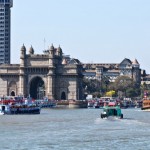 Mumbai IN
Indian Economy is the 3rd largest economy in terms of purchasing power parity, being highly industrialized, along with having highest agriculture and farm outputs, having one of the fastest growing service sectors, competitive Retail markets, fast growing e-commerce and m-commerce markets are all part of a transformational India. Mumbai (in Maharashtra State, the richest state in the country) is the financial and the commercial capital city of the country. With stock exchanges, many banks headquarters, a huge entertainment industry Bollywood, different industries, major corporate headquarters, hub for Institutional decision making, major place for joint ventures and foreign investments, with more than 10 universities, hosting more than 40 countries consulates, having known to be the busiest port with a rich and highly populated workforce city. The city is also known as the city that never sleeps. Having worked with a super power city gives an exposure to deal with different avenues to business criticalities.
---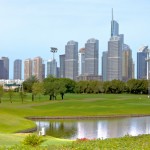 Dubai UAE
United Arab Emirates has the second largest economy in the Arab World. The Arab world is highly dependent on the oil reserves, however Dubai is an exception city. Dubai aims to be a pivotal hub in the global economy, being from a wonderful tourist destination along with entertainment and theme parks, it aims to be among the leading cities in the area of trade, logistics and finance. With this the city's economic agenda is driven by high technology based solutions, productivity in labor and capital, an absolute business friendly destination. Dubai attracts different cultures and countries with expatriates including Americans, Arabs, Australian, British, Chinese, French, German, Indian, Italians, Japanese, Russians, South Africans, Pakistanis and many other Asian and European countries. This makes Dubai deal with different nationalities, their multilingual work culture, different perspectives and being tolerant. The different countries bring in their best to build a future super power city. Dubai was been awarded to conduct the World Expo Forum for the year 2020 and with this a lot of developments are happening at a break neck speed in infrastructure, technology, systems, new improvements, ease of policies, process transformations, digitalization, robotics systems and many more.
---