Transformation Navigation
Accredited Consulting Service for Mr. Carvalho Accredited Senior Consultant (ASC)
Executive Summary Video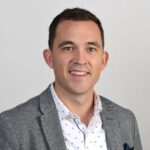 The Appleton Greene Accredited Consultant Service (ACS) for Transformation Navigation is provided by Mr. Carvalho and provides clients with four cost-effective and time-effective professional consultant solutions, enabling clients to engage professional support over a sustainable period of time, while being able to manage consultancy costs within a clearly defined monthly budget. All service contracts are for a fixed period of 12 months and are renewable annually by mutual agreement. Services can be upgraded at any time, subject to individual client requirements and consulting service availability. If you would like to place an order for the Appleton Greene Transformation Navigation service, please click on either the Bronze, Silver, Gold, or Platinum service boxes below in order to access the respective application forms. If you have any questions or would like further information about this service, please CLICK HERE. A detailed information guide for this service is provided below and you can access this guide by scrolling down and clicking on the tabs beneath the service order application forms.
Client Telephone Conference (CTC)
If you have any questions or if you would like to arrange a Client Telephone Conference (CTC) to discuss this particular Unique Consulting Service Proposition (UCSP) in more detail, please CLICK HERE.
Consultant Profile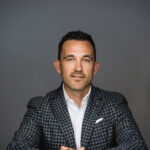 Mr Carvalho is an approved Senior Consultant at Appleton Greene and he has experience in information technology, management and globalization. He has achieved a Bachelor of Science in Health Information Science and is a Project Management Professional. He has industry experience within the following sectors: Healthcare; Technology; Non-Profit & Charities; Consultancy and Biotechnology. He has had commercial experience within the following countries: Canada; United States of America, or more specifically within the following cities: Edmonton AB; Calgary AB; Toronto ON; Vancouver BC and Boston MA. His personal achievements include: managed provincial surgical program implementation; managed provincial remote monitoring program; lead global healthcare sponsorship/partnership program; managed 50+ clinical system implementations and lead national digital health consultancy. His service skills incorporate: program management; stakeholder/partnership management; strategic planning; implementation design and advisory services.
To request further information about Mr. Carvalho through Appleton Greene, please CLICK HERE
Executive Summary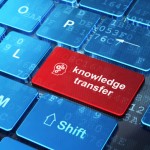 Transformation Navigation
Transformation Navigation is an innovative consulting service that specializes in guiding organizations through the entire life cycle of an initiative. In today's fast-paced business environment, successful transformation has become a critical factor for sustained competitiveness. As industry leader John Maxwell once said, "Change is inevitable. Growth is optional." demonstrating the power of growth through effective transformation.
As organizations strive to stay ahead, they often encounter the need for large-scale transformations. However, managing such transformations is a complex endeavor that requires meticulous planning, precise execution, and strategic decision-making. Many organizations struggle to navigate these complexities, resulting in project delays, budget overruns, and suboptimal outcomes. Transformation Navigation fills this gap by offering specialized consulting services to guide organizations through their
transformation journeys.
Our unique service proposition addresses the challenges faced by organizations and provides the necessary expertise to navigate complex transformations effectively. By leveraging our experience and industry-leading practices, we empower organizations to embrace change and turn it into a catalyst for growth and success.
Transformation Navigation is poised to revolutionize the way organizations approach and execute their transformation initiatives. By leveraging our expertise, tailored approach, and comprehensive support, organizations can confidently navigate the complexities of their transformations and achieve their desired outcomes. We invite you to embark on a transformative journey with us and unlock your organization's full potential. Together, let's embrace change, drive growth, and shape a brighter future for your business.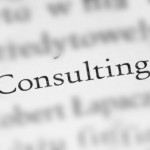 Service Methodology
Our Service Methodology is driven by a powerful ambition – to unlock your organization's full potential through successful transformation. We believe that change is not just inevitable; it is an opportunity for growth and a pathway to a brighter future for your business.
Through our unique service proposition, we guide organizations through the complexities of their transformation journeys. Drawing on our extensive experience and industry-leading practices, we provide the expertise and support needed to navigate the challenges of large-scale transformations with confidence and achieve optimal outcomes.
Our Service Methodology is built on a foundation of five key objectives that form the pillars of our approach:
1. Transformation Assessment
2. Transformation Visioning
3. Transformation Design
4. Transformation Execution
5. Transformation Optimization
With our Service Methodology, we have already achieved remarkable transformations for numerous organizations, enabling them to embrace change and drive growth. We aim to continue this success by partnering with you to unlock your organization's full potential. Together, let's embark on a transformative journey, navigate complexities, and shape a future where your business thrives.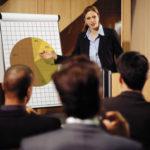 Service Options
Companies can elect whether they just require Appleton Greene for advice and support with the Bronze Client Service, for research and performance analysis with the Silver Client Service, for facilitating departmental workshops with the Gold Client Service, or for complete process planning, development, implementation, management and review, with the Platinum Client Service. Ultimately, there is a service to suit every situation and every budget and clients can elect to either upgrade or downgrade from one service to another as and when required, providing complete flexibility in order to ensure that the right level of support is available over a sustainable period of time, enabling the organization to compensate for any prescriptive or emergent changes relating to: Customer Service; E-business; Finance; Globalization; Human Resources; Information Technology; Legal; Management; Marketing; or Production.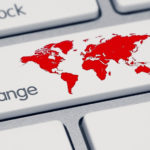 Service Mission
Our service mission is to empower organizations to thrive through transformation. We are driven by the belief that successful transformation is not just a necessity but a catalyst for growth, competitiveness, and long-term success. Our unique service proposition combines expertise, innovation, and unwavering commitment to guide organizations through the complexities of their transformation journeys, enabling them to unlock their full potential.
Our mission is fueled by a track record of achievements and a clear vision for the future. Over the years, we have partnered with diverse organizations across industries, helping them navigate through transformational challenges and achieve remarkable outcomes. We have witnessed the transformative power of our services firsthand, and our mission is to extend this impact to organizations globally.
Our service mission revolves around three core principles:
Transformational Excellence: We strive for excellence in every aspect of our service. From our experienced consultants to our proven methodologies, we are dedicated to delivering transformative solutions that meet the unique needs of each organization. Our mission is to provide unparalleled expertise, industry-leading practices, and innovative approaches that drive successful transformations and create lasting value for our clients.
Partnership and Collaboration: Collaboration is at the heart of our service mission. We believe that the best outcomes are achieved through strong partnerships with our clients. By working closely together, we build a deep understanding of your organization's goals, culture, and challenges. We become an extension of your team, offering guidance, support, and expertise every step of the way. Our mission is to foster a collaborative environment where ideas flourish, insights are shared, and together, we achieve remarkable transformational results.
Sustainable Impact: Our service mission goes beyond immediate transformational success. We aim to create sustainable impact for our clients, empowering them to thrive long after our engagement ends. We equip organizations with the tools, knowledge, and capabilities to navigate future transformations independently. Our mission is to leave a lasting legacy by instilling a transformational mindset, enabling organizations to embrace change, adapt to evolving market dynamics, and continuously innovate.
Looking ahead, our service mission remains steadfast. We aim to expand our reach and make a positive impact on a global scale. We are committed to staying at the forefront of industry trends, constantly evolving our methodologies and practices to meet the changing needs of organizations in an ever-evolving business landscape.
By partnering with us, organizations can expect to embark on a transformative journey fueled by passion, expertise, and unwavering dedication. We are driven by the excitement of witnessing our clients' growth and success as they navigate through complexities, embrace change, and unlock their full potential. Together, let's turn challenges into opportunities, transform aspirations into reality, and shape a future where organizations thrive through transformation.
---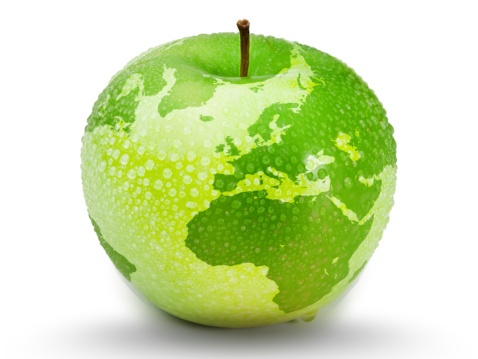 Service Objectives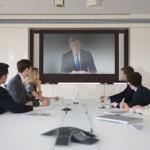 The following list represents the Key Service Objectives (KSO) for the Appleton Greene Transformation Navigation service.
Transformation Assessment
In this Service Objective focuses on confirming the scope, requirements, and objectives of your Transformation project. We work closely with your organization to assess the current project plans and assets, ensuring they are aligned and efficient. Our team specializes in identifying risks, issues, and opportunities that may impact the success of your transformation initiative. By conducting a thorough analysis, we provide valuable insights into the current state of your transformation, enabling you to make informed decisions and mitigate potential obstacles.
Transformation Visioning
Our objective is to envision and design the desired future state of your organization and the initiative of focus. We collaborate with key stakeholders to understand your strategic goals and aspirations. Through a structured process, we map out the transformation journey, outlining the necessary steps to achieve the desired outcomes. Our team leverages industry best practices and innovative approaches to create a comprehensive roadmap that guides your organization towards the future state you envision.
Transformation Design
This Service Objective focuses on planning and designing the implementation of your transformation initiative. We work closely with your organization to develop a detailed project plan, including timelines, resource allocation, and milestones. Our team ensures that the plan aligns with your strategic objectives and accounts for potential challenges and risks. By leveraging our expertise in project management and transformation methodologies, we help you create a robust plan that sets the foundation for successful implementation.
Transformation Execution
This Service Objective is dedicated to executing the planned transformation activities. Our team provides hands-on support to ensure a smooth transition from the current state to the desired future state. We work closely with your organization's stakeholders, providing guidance and assistance throughout the implementation process. Our objective is to facilitate effective change management, address any issues or obstacles that arise, and keep the project on track. With a focus on efficient execution, we help you realize the envisioned transformation and achieve your strategic goals.
Transformation Optimization
Our objective is to continuously monitor the progress of your transformation initiative and make necessary refinements along the way. We establish robust monitoring mechanisms to track the implementation, measure performance, and assess the impact of the transformation. Our team identifies areas for improvement, addresses emerging risks and issues, and adjusts the transformation plan as needed. Through proactive monitoring and refinement, we ensure that your transformation stays on course and delivers the desired outcomes.
---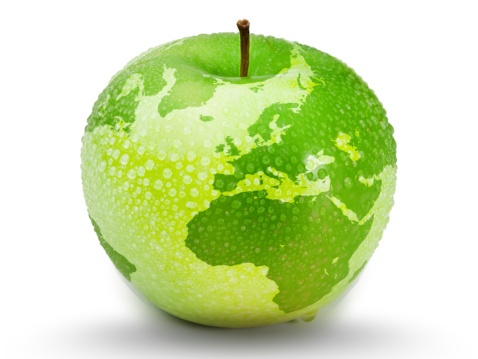 Testimonials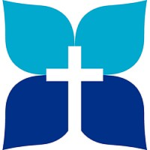 Covenant Care & Covenant Living
"Mr. Carvalho has helped to transform how we provide services to our residents and patients living in continuing care centers across Alberta and British Columbia."
---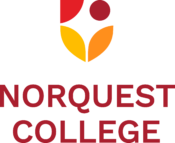 NorQuest College
" Mr. Carvalho is a trusted digital health expert who facilitates digital transformations to disrupt and improve healthcare delivery – keeping the patient and clinician at the centre of the conversation. I have worked with Chris on a number of health innovation projects over the past year, all of which have been successful due to his technical expertise, strong understanding of the health care system, transparent approach and ability to lead strategy and implementation. At a time when our system needs to shift to more digital solutions, Chris will be someone you can trust to have your best interests at heart."
---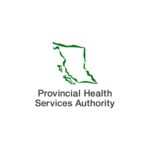 Provincial Health Services Authority – Remote Patient Monitoring
" Mr. Carvalho led a large scale provincial transformation project through all critical phases. He was key in taking the large teams through the various transformation stages to ultimately reach the desired provincial outcome."
---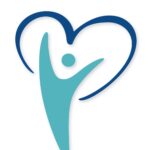 Broadmead Care
" Mr. Carvalho assisted our organization in the review, design, development and implementation of an innovation transformation agenda to enable greater access to technology and services for our clients. His methodical approach achieved the results that were discussed and desired by the leadership of our organization."
---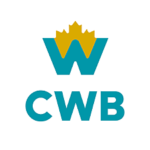 Canadian Western Bank
"Mr. Carvalho led three key streams (finance, treasury, and lending) in an organizational wide transformation of a core banking system. He was responsible for leading a team of 10 functional business analysts and 6 testing analysts through the analysis, design, build, testing, and implementation phases of the Temenos T24 Core Banking System Transformation Project. This project was a COTS implementation with custom software development components and activities include requirements gathering/definition, developing functional design documents, facilitating discovery sessions with business stakeholders, and developing project schedules and resourcing plans for each project phase, and supporting and auditing project governance processes."
---
More detailed achievements, references and testimonials are confidentially available to clients upon request.
---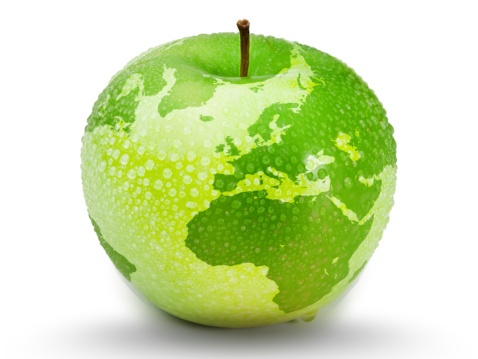 Industries
This service is primarily available to the following industry sectors:
Healthcare
The healthcare sector is currently undergoing significant transformation driven by various factors, including technological advancements, evolving patient needs, changing regulatory landscapes, and the increasing burden on healthcare systems. This transformation presents both challenges and opportunities for the industry, with the potential to revolutionize the way care is provided, reduce burden on healthcare systems, reallocate and redesign staff capacity, and unlock new possibilities for improved patient outcomes.
Transformation projects play a crucial role in enabling the healthcare sector to address these challenges and seize the opportunities ahead. By embracing transformation, healthcare organizations can adapt to the changing landscape, enhance efficiency, and deliver better patient-centered care.
---
Consultancy
The consultancy industry is undergoing a significant transformation in response to the evolving business landscape, changing client needs, technological advancements, and the growing demand for specialized expertise. This transformation presents both challenges and opportunities for consulting firms, as they strive to adapt and deliver value in an increasingly dynamic and competitive market.
Transformation projects within the consultancy industry play a pivotal role in enabling firms to stay relevant, provide innovative solutions, and deliver measurable impact for their clients.
---
Non-profit and Charities

The non-profit and charities sector is experiencing a significant transformation driven by various factors, including changing donor expectations, evolving social and environmental challenges, technological advancements, and the need for increased transparency and accountability. This transformation presents both challenges and opportunities for non-profit organizations and charities as they strive to address complex social issues and create meaningful impact in a rapidly changing landscape.
Transformation projects within the non-profit and charities sector play a vital role in enabling organizations to adapt, innovate, and effectively fulfill their missions.
---
Technology
The technology sector is experiencing a rapid and continuous transformation, driven by advancements in digital technologies, evolving consumer expectations, emerging trends, and the need for innovation. This transformation presents both challenges and opportunities for technology companies as they navigate the dynamic and competitive landscape of the industry.
Transformation projects within the technology sector play a critical role in enabling companies to stay ahead of the curve, drive innovation, and deliver cutting-edge solutions to meet the evolving needs of businesses and consumers.
---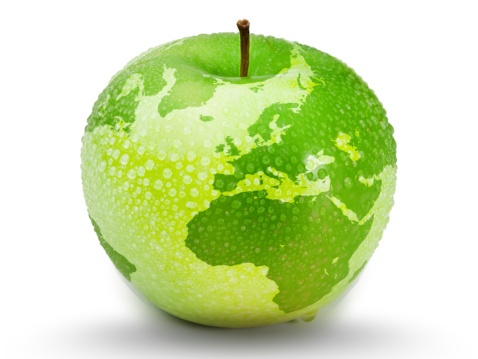 Locations
This service is primarily available within the following locations: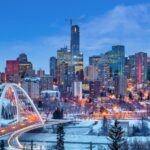 Edmonton, AB
Edmonton, the capital of Alberta, Canada, holds a strong position with a diverse economy. The city's robust energy sector, including oil, gas, petrochemicals, and refining, fuels its economy. Edmonton is actively diversifying beyond traditional industries, with a focus on advanced manufacturing, technology, healthcare, and education. The presence of research institutions and universities fosters innovation and entrepreneurship. Future prospects look promising as Edmonton invests in infrastructure, innovation hubs, and sustainable energy initiatives. The city aims to attract investments in emerging sectors, foster a supportive ecosystem for startups, and become a hub for innovation and sustainable growth. Edmonton's strategic location, resource abundance, and commitment to diversification position it for continued economic success and a bright future.
---