Training Facilitation
Accredited Consulting Service for Mr. Earley MA BA Accredited Senior Consultant (ASC)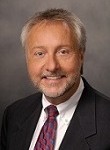 The Appleton Greene Accredited Consultant Service (ACS) for Training Facilitation is provided by Mr. Earley and provides clients with four cost-effective and time-effective professional consultant solutions, enabling clients to engage professional support over a sustainable period of time, while being able to manage consultancy costs within a clearly defined monthly budget. All service contracts are for a fixed period of 12 months and are renewable annually by mutual agreement. Services can be upgraded at any time, subject to individual client requirements and consulting service availability. If you would like to place an order for the Appleton Greene Training Facilitation service, please click on either the Bronze, Silver, Gold, or Platinum service boxes below in order to access the respective application forms. A detailed information guide for this service is provided below and you can access this guide by scrolling down and clicking on the tabs beneath the service order application forms.
Consultant profile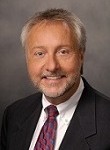 Mr Earley is an approved Senior Consultant at Appleton Greene and he has experience in finance, human resources and marketing. He has achieved a Masters in Educational Psychology, a Bachelor of Arts in Psychology and Religious Studies and he is a Certified Financial Planner Practitioner. He has industry experience within the following sectors: Banking & Financial Services; Education; Non-Profits & Charities; Real Estate and Entertainment. He has had commercial experience within the following countries: United States of America, or more specifically within the following cities: Anaheim CA; Los Angeles CA; Long Beach CA; San Diego CA and Palm Springs CA. His personal achievements include: successful rollout of national training; improved sales team effectiveness; implementation of diversity training; increased sales & productivity and staff development & training. His service skills incorporate: technical training; subject expert; communications trainer; behavioral finance and project management.
To request further information about Mr. Earley through Appleton Greene, please CLICK HERE.
---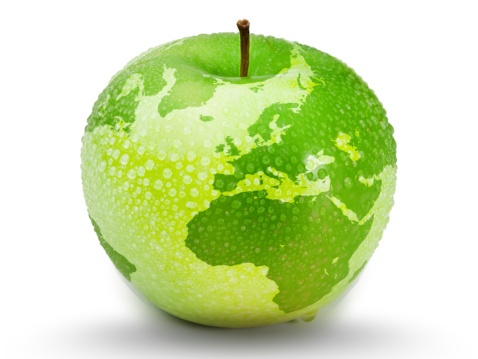 Executive summary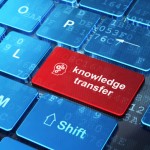 Training Facilitation
Mr. Earley is highly accomplished senior consultant with Appleton Greene with expertise in reducing costs, increasing efficiency, and stimulating bottom-line growth for startup, midsize, and multimillion-dollar organizations. His expertise spans multiple industries and sectors, across domestic and international markets. He offers a rare blend of finance & accounting leadership backed by operations, HR, marketing, business development, and technological background. Proven record leading financial restructurings and reorganizations in challenging settings. Manages negotiation, due diligence and integration processes surrounding potential and completed acquisitions. Coordinates effectively with cross-functional teams for the attainment of company goals. Core competencies include: Strategic Planning; Information Systems; Startup Operations; Due Diligence & Compliance; Finance & Accounting; Profit and Loss Management; Corporate Restructuring; Sponsorship Underwriting; Financial Analysis / Consulting; Business Forecasting; Market & Growth Analyses; Staff Management & Training
---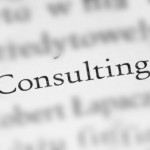 Service Methodology
Creating Lasting Programs to help companies values and performance flourish. Refine the vision and mission using State-of-the-art technology. I create custom and advanced methodologies in many areas especially focused on your training and development culture. Tell me your companies goals, accomplishments , challenges and we'll figure out the best way to solve them.
Brain Power + Analytics. I am more than just brains. I am people centric, friendly with a client-focused orientation and work collaboratively with you to find the best solutions.
Custom Solutions. I don't try to fit your problems into any canned solutions. I design and create custom solution that have the best methods to tackle your unique problems.
User-friendly Results + Insights. We convey the results of sophisticated actions in a way that's simple to understand and act upon.
---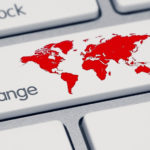 Service Options
Companies can elect whether they just require Appleton Greene for advice and support with the Bronze Client Service, for research and performance analysis with the Silver Client Service, for facilitating departmental workshops with the Gold Client Service, or for complete process planning, development, implementation, management and review, with the Platinum Client Service. Ultimately, there is a service to suit every situation and every budget and clients can elect to either upgrade or downgrade from one service to another as and when required, providing complete flexibility in order to ensure that the right level of support is available over a sustainable period of time, enabling the organization to compensate for any prescriptive or emergent changes relating to: Customer Service; E-business; Finance; Globalization; Human Resources; Information Technology; Legal; Management; Marketing; or Production.
---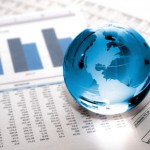 Service Mission
My mission is defined by the guiding principles and goals we set forth for your company , that consist of only the highest-level professionalism in your desired respective areas of services needed. I have high expectations for your companies success and aim to make sure you accomplish your companies desire and target mission. Collectively as a team we will work to create a work culture we are all proud of. We are bound together by a set of core values that permeates everything we do to build your brand, product, service and mission
---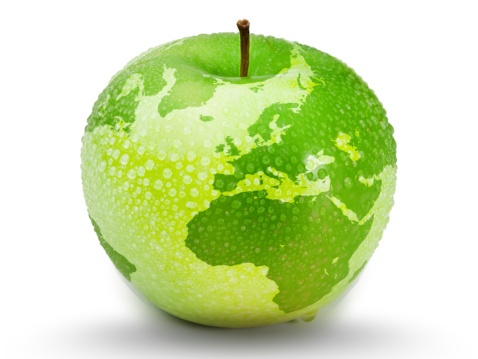 Service objectives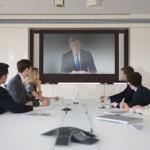 The following list represents the Key Service Objectives (KSO) for the Appleton Greene Training Facilitation service.
Training Objectives
Aligning training goals with corporate goals uses a Training Needs Analysis assessment process. This helps to identify goals: that is; performance outcomes for a department, tasks needed to achieve those goals, the knowledge, skills and attitudes needed to perform those tasks. Training objectives and desired outcomes offer a framework for companies big or small. The key to this program is to assist trainers to organize the training by focusing on the key goals and eliminating unnecessary content. . Well defined learning objectives ensure that the desired training goals are met by offering a framework to review, assess and implement those programs. Learning objectives and outcomes are created to ensure that learners learn and practice the right set of skills, thus building knowledge and attitudes so as to meet the aims of the training program. Clear objectives and outcomes help in the continuous review of a training program to ensure that learners are focused on practices that are geared towards meeting established goals. Learning objectives and outcomes guide in the strategy and choice of the appropriate learning materials and methods for the training. These are key elements of any training program. So it is important for instructors and learners to carefully pick learning materials so as to maximize the benefits of a given training program. Learning objectives and outcomes help inform both instructors and learners about different sets of skills to be learned and to define and refine the overriding objectives.
Training Strategies
A corporate training strategy is both an objective-based training policy and an integrated practical operational policy. This approach to planning is synthesized from a strategically planned assessment of productivity and corporate needs. Well defined learning objectives and outcomes help ensure that a given training program is balanced in terms of content choice and presentation methods. This is a critically important process for small to large corporations. Each phase of corporate training is integrated into the strategic blueprint. Typical planning may need to include a gamut of types of training. Leadership training, team building, management training, customer service training and performance training are common strategic staff development areas. A strategic training policy will be evaluated to see if it has; clearly defined goals, structures and methodologies.
Training Integration
While it is common to focus on due diligence and performance improvement when creating training programs, it is also crucial to evaluate ways and methods to integrate training across the entire company. Melding departments, staff classification and tenure with distinct cultures can be like mixing water and oil. But, eventually the workforces, systems, and operations of a well-functioning organization must work side by side as a cohesive unit. One of the key elements in the integration process is communication; that is the key to a successful outcome. We explore and develop key messages for the company to encourage cooperation and team work. While inspirational, it's unclear exactly how these messages help with integration. What do they mean by "teamwork" or "communicating more"? Does that mean more e-mails and staff-wide meetings? We will help to define methods and processes to help achieve this. It is likely to do a 360 evaluation of the company to gain a wide perspective of how processes, culture and change are being perceived. Training integration will address open communication, quickly addressing concerns, attempting to control rumors, and improved understanding of company culture.
Training Measures
Strategic planning for corporate training practices is based on a range of measurable parameters that requires a strategic design. It may include quantified future requirements for productivity in terms of business goals. The plan should be systematic and creative, identifying areas of training improvements, creating structured organizational needs. Training requirements need to achieve measurable results. Many organizations prefer professional external training methods, because these can be measured at recognized industry standard levels. These types of training initiatives are also very beneficial for staff, and act as positive reinforcement in terms of employment values. Staff invariably respond very well to this type of training, which is valuable in its own right and acts as a true motivation and incentive. Training, development and education are important to an individual's growth and an organization's success. Engaged, motivated and trained employees are committed to achieving both personal and organizational goals. Positive employee morale and satisfaction lead to better performance, higher productivity levels, less employee turnover and reduced expenses for an organization. We understand the ever-changing challenges businesses face today, such as the need to develop leaders, improve time management, increase sales, address generational changes, build teams and enhance performance. Whether you want three or 3,000 employees trained, whether you are looking for one day or one year's worth of training, one of our on-site training and development solutions will meet your needs.
Training Review
This can be a general review of current processes and tests for quality control.
---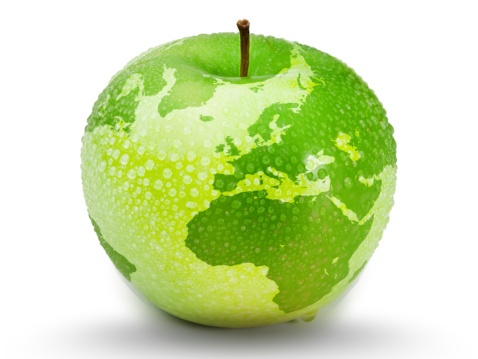 Testimonials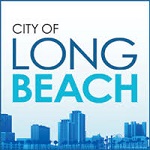 City of Long Beach
"Mr. Earley has successfully worked with several departments in the City to assist in our training programs. He bring good content knowledge, a sense of humor and clear illustrations to help us move forward in our classes. His objectivity has helped us to see areas for improvement and better clarity for some of processes."
---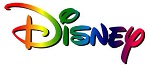 Disney Company
"The training provided by Mr. Earley was focused with his expertise in the financial planning and Estate areas. Many of our employees are nearing retirement and needed a process to evaluate their progress and success towards reaching their goals. We went through a very detailed review of budgeting, setting goals and reviewing financial assets. That process helped each member to begin to assess their own personal progress and changes needed. There was also a good educational section on Estate planning and the documents and tools that employees should know about to protect their assets and families."
---

AXA Advisors
"Mr. Earley helped to implement a national program of formal fee based financial planning to our financial advisors. This was a 2 year program that include product design, software testing, field training an active case work with hundreds of advisors around the country. The field force was well educated but limited in their approach and work with clients. This project was a total redesign of our mission and scope of work with our clients. It required new training, new language and a different positioning of our model with clients and prospects. The effort was challenging and imperfect, but it led to a training of over 3000 advisors nationally, the creation and staffing of a call center and a new design and dialogue with our clients."
---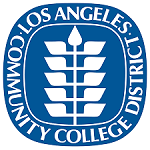 Los Angeles City Colleges
"We have had a series of trainings from Mr. Earley over the past 3 years that have been met with success and good implementation. We have a training program for young Mothers that are disadvantaged and need some very special skills training around finances and communication. The students in this setting have been underserved for most of their lives and need both excellence in training and compassion with their situation. Our experiences have been wonderful with Mr. Earley on both accounts – bringing knowledge and humor to the classes."
---

Joshua Tree Water District
"We have had a series of trainings with Mr. Earley during the past year with our management and our total staff. Our challenge has been to provide excellent customer service as well as practical tools for our team. Between the exercises, classroom training and discussion and follow up, we have seen improvements and good results in our targeted areas. We also are in a more remote part of the Coachella Valley, so finding a willing trainer to travel to us and give good follow up has been important and appreciated. We have appreciated his help and will look forward to other projects with him in the future."
---
More detailed achievements, references and testimonials are confidentially available to clients upon request.

---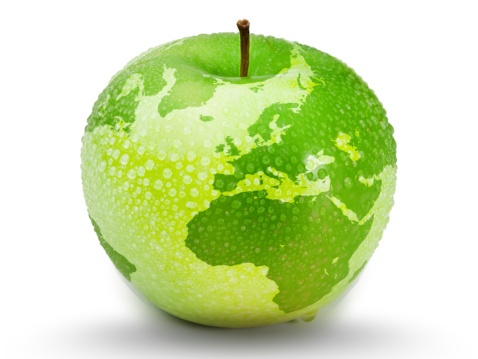 Industries
This service is primarily available to the following industry sectors: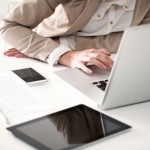 Banking & Financial Services
This is a dynamic industry that is facing many internal and external challenges right now. From tighter margins to scrutiny through the newly implemented DOL rulings. The way in which financial institutions operates is changing from services, technology and customer service. Growth in assets in adverse market conditions was largely a result of recapitalization. International banks holds the largest share of the total, 56%. Fee revenue generated by global investment banking totals US$66.3 billion. Regulatory structure of the USA, resulting in a large number of small to medium-sized institutions in its banking system. Financial services are the economic services provided by the finance industry, which encompasses a broad range of organizations that manage money, including credit unions, banks, credit card companies, insurance companies, accountancy companies, consumer finance companies, stock brokerages, investment funds and some government sponsored enterprises. The financial services industry represents 20% of the market capitalization of the S&P 500 in the United States. The financial services industry constitutes the largest group of companies in the world in terms of earnings and equity market capitalization. However it is not the largest category in terms of revenue or number of employees. The challenges of an aging sales force and higher regulations are causing major challenges for this industry.
---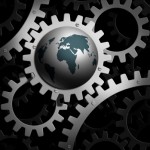 Education
Higher education and educational services are changing and provide an ongoing challenge for training and development. The former traditional brick and mortar schools are being replaced by online, part time and virtual student experiences. Finding qualified instructors in any field is becoming increasingly challenging; it is important to inquire about this when researching potential companies. There is a potential danger to some areas of the field in future competition from online training courses, which are growing more and more popular as technology spreads. In addition, businesses face competition from free online resources and computer software. Overall, however, the field is expanding, educational services in the United States are forecast to grow by 5% per year over the next five years.
---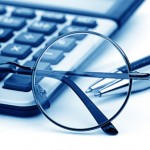 Entertainment
The entertainment industry is part of the tertiary sector of the economy and includes a large number of sub-industries devoted to entertainment. Many of their focus is still concentrated here in So California. However, the term is often used in the mass media to describe the mass media companies that control the distribution and manufacture of mass media entertainment. In the popular parlance, the term show biz in particular connotes the commercially popular performing arts, especially musical theater, vaudeville, comedy, film, and music. It applies to every aspect of entertainment including cinema, television, radio, theater and music. Part of my background has been my activity as a singer and a member of the SAG- AFTRA Union. Being an active performer has allowed me to experience some of the structure and underpinings of the industry. The global entertainment industry is expected to reach an estimated US $139 billion in growth over the next five years. This growth is likely to be driven by the acceleration of online and mobile distribution of movies, lower admission prices, and government policy initiatives in developing countries.
---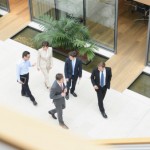 Insurance
This is a huge part of the US economy from health care, property and casualty to the more traditional life insurance companies. The global insurance industry was sufficiently capitalized to withstand the financial crisis and most insurance companies have restored their capital to pre-crisis levels. With the continuation of the gradual recovery of the global economy, it is likely the insurance industry will continue to see growth in premium income both in industrialized countries and emerging markets. Advanced economies account for the bulk of global insurance. Technology is improving and changing the landscape of this industry – from applications, underwriting and claims. Certain segments of the industry – that is – long term care has come under great pressure also with fewer companies even writing that type of business.
---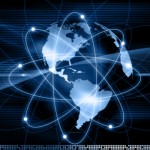 Government
The economic, financial and military pressures on global governments are especially high in today's world. Those that perform best under pressure are armed with insight that helps identify new or missed tax revenue opportunities, reduce fraud and waste in human health services, effectively manage key military assets, and analyze and predict events related to security intelligence. From state and local issues – to national security at home and abroad, all levels of government are faced with the daunting task of collecting and analyzing data and assuring compliance, accurately and in real time.
---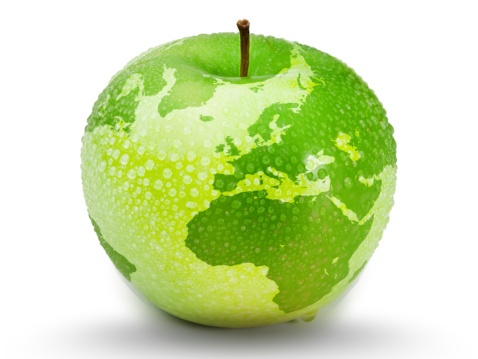 Locations
This service is primarily available within the following locations: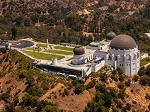 Los Angeles CA
The economy of Los Angeles is driven by international trade, entertainment (television, motion pictures, video games, recorded music), aerospace, technology, petroleum, fashion, apparel, and tourism. Los Angeles is also the largest manufacturing center in the western United States. The contiguous ports of Los Angeles and Long Beach together comprise the fifth-busiest port in the world and the most significant port in the Western Hemisphere and is vital to