Total-Solution Business
Accredited Consulting Service for Mr. Lie BE Accredited Associate Consultant (AAC)

The Appleton Greene Accredited Consultant Service (ACS) for Total-Solution Business is provided by Mr. Lie and provides clients with four cost-effective and time-effective professional consultant solutions, enabling clients to engage professional support over a sustainable period of time, while being able to manage consultancy costs within a clearly defined monthly budget. All service contracts are for a fixed period of 12 months and are renewable annually by mutual agreement. Services can be upgraded at any time, subject to individual client requirements and consulting service availability. If you would like to place an order for the Appleton Greene Total-Solution Business service, please click on either the Bronze, Silver, Gold, or Platinum service boxes below in order to access the respective application forms. If you have any questions or would like further information about this service, please CLICK HERE. A detailed information guide for this service is provided below and you can access this guide by scrolling down and clicking on the tabs beneath the service order application forms.
Consultant profile

Mr Lie is an approved Associate Consultant at Appleton Greene and he has experience in management, marketing and production. He has achieved a Bachelor of Engineering. He has industry experience within the following sectors: Fast Moving Consumer Goods; Food & Beverage; Manufacturing; Automotive and Consultancy. He has had commercial experience within the following countries: Indonesia; Malaysia; Singapore; United States of America and Australia, or more specifically within the following cities: Jakarta; Bandung; Surabaya; Medan and Bali. His service skills incorporate: equipment sales; FMCG sales; B2B sales-marketing; lean manufacturing and continuous improvement.
To request further information about Mr. Lie through Appleton Greene, please CLICK HERE
---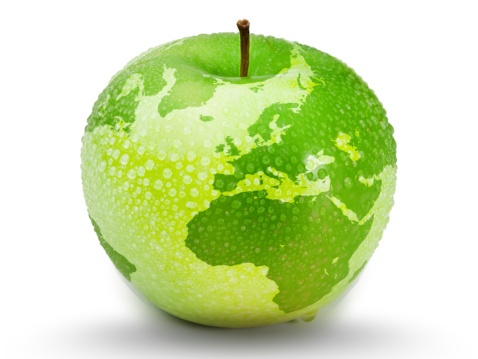 Executive summary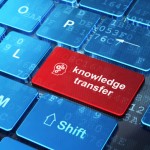 Total-Solution Business
When starting up a company or having the business established for a certain of period, they have different but much more the same situation. There will always be changes and dynamic within the running of the business. Company need total solution business to make sure the activity of manufacturing, operational activities, financial planning, sales execution, marketing and communication work for the community either internal or external and after sales service need to be aligned and run well and make sure to make a sustainable growth/success. This service is multi departmental and multi industry and using unique management and fluid implementation approach which in the end to bring effective result with tangible process and measurable result that can be evaluated and next to be improved in the objective to achieve the goal.
---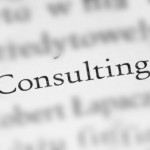 Service Methodology
Service engage all the division within the company through the department heads: CEO, Managing Director, Finance Manager, Sales Manager, Marketing Manager, HRGA Manager, Customer Service Manager, Supply Chain Manager, Plant Manager, Quality Manager and Production Manager. Using a robust and integrated management approach, a total solution business process is planned/designed, developed, implemented, managed, monitored and evaluated engaging all department to do efficient work method to make this possible and well implemented for themselves with the commitment from shareholder and stake holder to reach sustainable growth and profitability.
---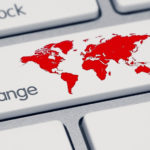 Service Options
Companies can elect whether they just require Appleton Greene for advice and support with the Bronze Client Service, for research and performance analysis with the Silver Client Service, for facilitating departmental workshops with the Gold Client Service, or for complete process planning, development, implementation, management and review, with the Platinum Client Service. Ultimately, there is a service to suit every situation and every budget and clients can elect to either upgrade or downgrade from one service to another as and when required, providing complete flexibility in order to ensure that the right level of support is available over a sustainable period of time, enabling the organization to compensate for any prescriptive or emergent changes relating to: Customer Service; E-business; Finance; Globalization; Human Resources; Information Technology; Legal; Management; Marketing; or Production.
---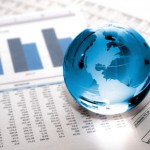 Service Mission
Mr Lie is an experienced senior manager that has successfully transformed start-up and established business. Extensive experience working with director, key management team is sales marketing and operational/plant, Lie can identify opportunities of process and create improvement projects and design a plan to make sure using all the resources within the company to reach maximum profitability. With various experience from IT in high rise building developer, consultancy and sales marketing in local, regional and global market of FMCG products, was also starting up the company and running the operation of heavy equipment distributor selling B2B products, Lie bring a global perspective and wide skill to be implemented. Through consulting, coaching, training, business process improvement, re-engineering, and improvement/enhancement method, Lie helps to implement total solution business to prepare companies to make a sustainable growth and success with this competitive, dynamic and rapidly changing market.
---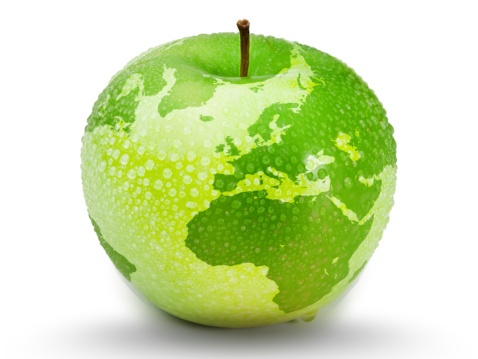 Service objectives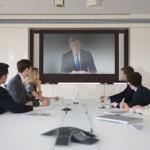 The following list represents the Key Service Objectives (KSO) for the Appleton Greene Total-Solution Business service.
Analysis
Undertaking a detailed analysis of the current business process that is currently used within the company for total solution business within each department, including: Customer Service; Operations; Finance; Sales ; Human Resources; Information Technology; Legal; Management; Marketing; or Production. This will be conducted via communications with the appointed head of each department, or an elected key employee. The objective here is to analyse what is working and what is not working, by undertaking a SWOT analysis: Internal Strengths & Weaknesses and External Opportunities and Threats. We need to ensure that the business solution opportunities are derived from the company's own internal strengths. Similarly, the external business solution threats need to be derived from the company's own internal weaknesses. We can then begin to identify the company's total solution opportunities.
Development
Develop the business model with the consideration of KPI of each department: which need to be SMART: Specific; Measurable; Attainable; Realistic and Timely. Processes are developed using a stakeholder management approach, engaging all employees from each department to be actively involved to make sure that they have ownership and commitment from key people. To reach total solution business, this needs something that can be measured and something tangible such as standard operating procedure, balance scorecard, work instruction/guidance that employee will use it on ongoing basis.
Implementation
This is where the majority of total solution business projects succeed or fail. Success is achieved by the provision of ongoing support and assistance, over a sustainable period of time, while processes are being implemented. Regular and consistent workshops need to be undertaken in order to re-vitalize the model and to re-motivate and re-energize the key stakeholders. We also need to recognize and value their achievements along the way. Success will ultimately be determined by the company's ability to constantly evolve in response to prescriptive and emergent changes that it continuously faces and the Critical Success Factor. Here is that the Total-solution business service provides key stakeholders with ongoing support and assistance as and when they need it in order to maximize opportunities and to minimize threats.
Management
Once the process has been implemented successfully, it needs to be continuously managed by each individual department. This simply involves the ongoing analysis of what is working and what is not working and ensuring that each department remains proactive and flexible enough to change and evolve as and when necessary. This is where it is important to ensure that each department's mission, objectives, strategies and tactics are constantly reviewed and updated and that their resources are aligned with a view towards maximizing profitability.
Review
An important part of this service is model revitalization. That is to say, the total solution business process or model itself will need to be subject to periodical review in order to ensure that it remains proactive and relevant as the business itself grows and evolves. By doing so, this will enable the company to achieve competitive advantage within its industry sector and within the geographical locations where it operates and this will ultimately affect the company's ability to achieve and maintain greater market share. The review process simply provides the company with the tools required in order to optimize the organizational transformation process, by using quick and easy methods to ensure that it remains proactive and to improve performance.
---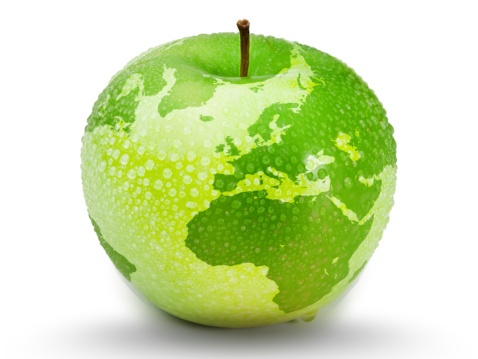 Achievements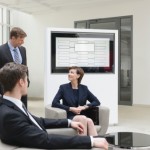 Multicrane Perkasa
Involved since the start-up company where I managed to complete all legal documentation of the company and getting import license and follow up tender sales from government procurement. We have manage to sell more than 25 units per year from target 10 units per year with the agreement from our principal. We have managed to get sales from high profile customer such as: Chevron (through contractor), Petrosea, LG Company, Brantas Lapindo, PJB PLN, Bangun Tjipta-Shimizu JO.
---

Orang Tua Group
Managed to set the lean operation, effective supply chain to boost out production volume and sales volume which were declining before I joined due to high competition from rival's such as Garudafood, Wings Group and rejuvenated brand of Vita Jelly Drink to increase market share.
---

Asia Pulp Paper
Getting more than 80% market share in Hotels and Resorts all over Indonesia, 1st Winner and Runner Up in Global APP MBOS Competition 2011 and 2012. In the other hand success to launch full range of LiviEvo, re-branding and pioneer of leading B2B tissue in Indonesia with environmental-friendly/ green initiative campaign as well as launch new varieties of tissue products such as dental bib and fishing towel. In previous years managed to increase USA and ANZ sales volume by 120% with profit increment by 67% and succeeded in establishing new converting mills in Malaysia to serve USA and ANZ volume with efficiency more than 75%. As the Internal Consultant, the highlight are: increasing Mill Efficiency from 30 to 65%, increased Ebitda by more than 300% in 2 years in a row, increased Production Volume by 78%, Reduce FG Stock Level from 1 month to 10 days, 3rd winner in Annual Global APP Tissue Business Unit Competition in China 2009.
---

Kraft Foods
Making Kraft Foods Cikarang plant as the best plant for productivity conversion for three years in a row is an achievement that will always be a factor of the success and continuing growth of the plant in Indonesia. On the other part the highlights are: Increasing Oreo Efficiency from 60 to 85% , successfully achieving conversion productivity more than 130% 2 years in a row, finishing 25 QCC projects and 2 Six Sigma Project and be the best Kraft biscuit plant in Asia Pacific region, successfully established and implemented the Green Room Project.
---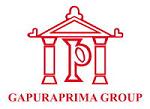 Gapura Prima Group
Achievement when in Gapura Prima as IT Staff were to maintain and develop finance-accounting software, CRM-Customer Relationship Management, Building (Apartment) Selling and Inventory Software.
---
More detailed achievements, references and testimonials are confidentially available to clients upon request.
---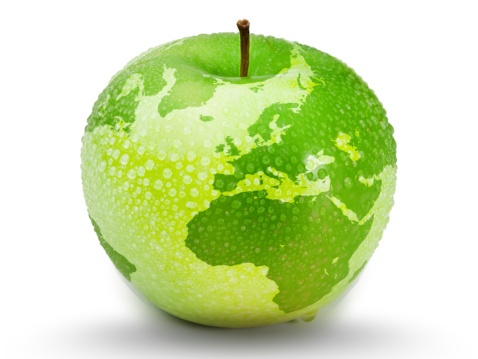 Industries
This service is primarily available to the following industry sectors: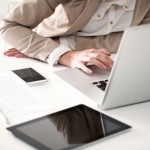 Automotive
Indonesia's automotive business especially in heavy equipment always play a major role for industry and project in Indonesia. Indonesia is a developing country with rich of natural resources and population with productive age is still in need for many construction and infrastructure projects. Mining, forestry and oil gas since 40 years ago and up until now always contribute income sources for the country. With the new government, construction projects are accelerated to make sure the distribution of development will not only be concentrated in Java Island but also to western, eastern and outer island of Java Island. Construction of roads, bridges, power plants, smelters, bridges, railways, airports, harbors have created a big demand in heavy equipment to support this construction and infrastructure projects for many years to come. Wide area coverage and big population also help to all the investment for this project and demand of heavy equipment such as bore pile, crawler cranes, mobile cranes, tower cranes, aerial working platform, material handler, wheel loader, excavator will be needed throughout Indonesia.
---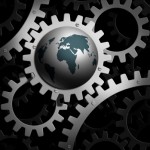 Consultancy
Indonesia have many undeveloped, still developing and established projects. But not all have reach sustainable stage. In fact, there are new start up business created by young people that try to solve the unsolved problem that Indonesia facing more many years until now. It is not because Indonesian people don't have the competency or skill to overcome the problem but sometimes although they have people with social/technical expertise within the organization to solve the issue, they need other party to look from other perspective of the company to advise the improvement that needs to be done to make sure the company not only running well but also sustainable for many years to come. Consulting either internal or external is needed and the projection in the future that many company still need consultancy service to help them in many areas from technology transfer, system and procedure implementation, integrity and compliance execution and giving advice for the company to reach the goal and expanding to achieve greater results is always in demand due to many projects and development of the country.
---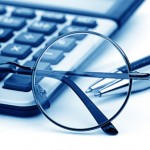 Food & Beverage
Indonesia is a destination for holiday and leisure. Along with it also lies different culinary experience of food and beverage that differs in every city. Spicy food, tasty food, fried food, seafood, soups are different in each area. Indonesia is famous for rendang, satay, fried rice, and fried noodles. Industry that support food and beverage is also developing with the effect of it. Tissue paper, food condiments, food flavor/fragrance, ready to eat and ready to drink products have big market to support the industry and the number is always increasing every year as food stalls, restaurants either local or global brand are growing and expanding. In the future the business of food beverage and its supporting business will grow as many current and new creations of food and beverage are made by young people.
---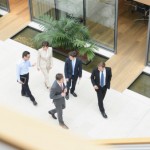 Fast Moving Consumer Goods
Fast moving consumer goods has always taken a major part in consumption activities around the world and Indonesia is no exception to it. Many global brands from Unilever, Nestle, Procter&Gamble to Kimberly Clark are the major players until local players such as Indofood, Wings group, Orang Tua Group, Garuda Food fill in the competition and keep expanding its portfolio and coverage. Tissue paper, snacks, beverages, detergents are in high demand for consumer needs. With the growing of the middle class population in Indonesia, the trend of consumption of fast moving consumer goods is also growing with tight competition so the one who can create new innovation, keep updated with the latest trends, gives the best after sales service is in prime position to gain dominance of market share in each category in the years to come.
---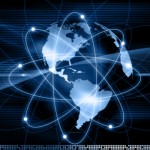 Manufacturing
Indonesia is one of the main countries for manufacturing in the region of South East Asia, from pulp paper, textile, electronics and automotive. The center of manufacturing is distributed all over the city although the majority of them are still centralized in the Java islands such as Jakarta, Bekasi, Tangerang, Depok, Purwakarta, Cilegon, Bandung, Surabaya and Semarang. But in western and eastern parts of Indonesia manufacturing is focused on natural resources and forestry products, which are seen in Medan, Pekanbaru, Batam, Balikpapan, Makassar and Bali. With a big population as it's market and also the relatively low cost of human resources and many natural resources, the manufacturing industry will always maintain itself as highly potential with business growth for future projection.
---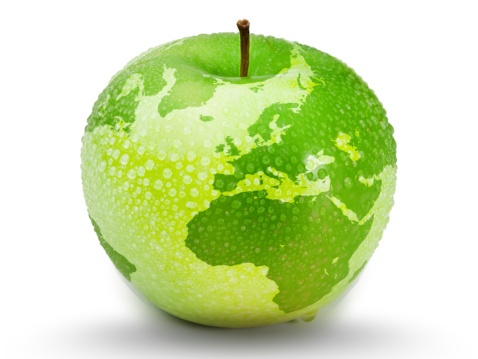 Locations
This service is primarily available within the following locations:

Jakarta ID
Jakarta as the capital of Indonesia offers many opportunities for business as it is the main center for business, trading, entertainment and also head office of manufacturing and services facilities in Indonesia. For long years to come people who seek any kind of information regarding to run a business either in trading, service or manufacturing ranging from hospitality, oil and gas, heavy equipment, construction, entertainment sport and others will always go and make representative offices in Jakarta. Logistic for domestic and international will always go through Indonesia and it is why Jakarta will never be abandoned. Diversity of people has made Jakarta a global citizen city where you can meet many nationalities doing business or leisure and it is good for business. Nothing that you can't find or do business in Jakarta either local or global brand/products.
---

Surabaya ID
Surabaya as the second biggest city in Indonesia for business service and manufacturing will always attract investors, start-up or establish company to show their presence and operate in Surabaya. Surabaya is also the hub to connect to eastern and outer island part of Indonesia. The diversity of people compares to Jakarta and therefore makes Surabaya a very important city whether you deal in manufacturing, FMCG business, heavy equipment, construction and any other service including hospitality and tourism. If you have establish your business in Jakarta and want to expand it to bigger coverage then Surabaya is the perfect choice for it.
---

Meadan ID
Medan is a very important city and is actually the third most important city in Indonesia and the most important in the western part of Indonesia. The smooth acculturation process of diverse people for local Indonesian with various ethnics along with Chinese and Indian is making Medan a major city to do business either in manufacturing, trading, logistics, forestry, entertainment, heavy equipment. Logistics side, Medan is not only connecting western part of Indonesia (Sumatera island) to center part of Indonesia but also connects with neighboring countries such as Malaysia and Singapore. This city will always grow with its connectivity and major center for Sumatera Island for people doing business.
---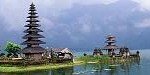 Bali ID
Bali is an island which is very popular even more popular for foreigners rather the country of Indonesia itself. Industry of hospitality and tourism with its MICE is very well developed which Bali can make a smooth process of either divide or blend between modern and traditional culture. Hotels and resort villas are spread almost throughout cities of Bali although it is still concentrated in Center-Southern part of Bali. Because of that reason as well trading of FMCG business, properties, products and services that support tourism and hospitality will never die. European and Australian goes to Bali to spend their retirement day or leisure with surfing and beach activities. Even Indonesians still put Bali as their top holiday destination.
---

Balikpapan ID
Balikpapan in the Kalimantan Islands is a very important city relating to forestry, mining, oil gas, construction and other services business in Indonesia. Being the country of many natural resources, Kalimantan Island and Balikpapan is the most prominent city where every investor or businessman always put their office or facilities here to run their business. Mining and oil gas industry and also forestry will always be the heart of business in Balikpapan where logistics is its supporting service that is always grown and much more to be developed as the infrastructure projects to connect to other cities in Kalimantan will always make Balikpapan its main hub.
---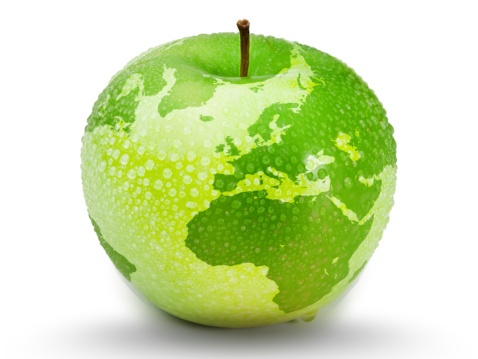 Clients
This service's current clients or employers include: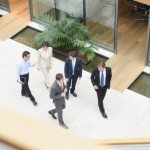 Multicrane Perkasa
PT. Multicrane Perkasa sells and services heavy equipment for the construction, oil and gas, mining, infrastructure, logistics and industrial sectors. Multicrane Perkasa distribute and support after sales services for KATO mobile cranes, excavators; IHI crawler cranes, crawler carriers, Sumitomo Asphalt Paver, PM Group articulated knuckle boom cranes, LIEBHERR excavator, material handling, earthmoving equipment and other equipment manufactured by Kato Works Co., Ltd.; IHI Construction Machinery Ltd.; Sumitomo Heavy Industries Construction Machinery; PM Group; and Liebherr a leading heavy equipment manufacturer based in Japan, Italy, Germany, Austria and France.
Multicrane Perkasa – Click Here
---

Orang Tua Group
Orang Tua Group is a consumer goods company that produces a wide range of daily necessities. From a traditional health drink with consistent use of high quality ingredients and standardized processes, OT is increasingly becoming a modern enterprise, without parting from the positive values and dignity instilled by the company's founder. Our products, ranging from food and beverages to personal care products, have since long been part of life for Indonesian consumers. Our established brands include Formula, Tango, Teh Gelas, MintZ, Blaster, Oops, and Kiranti. In point of fact, for its quality, OT products are offered in the international market, so can now also be enjoyed abroad. With a focus on consumer needs and through ongoing innovation, OT has launched superior products that were granted various awards from nationally and internationally recognized survey organizations. Our achievements cannot be separated from the support of consumers, employees, and the values that we have believed in from the beginning. The trust and hard work of many different parties have formed OT into a company that is committed to constantly improve on products and work processes to meet all consumer needs.
---

Mondelez International
Mondelez International (Kraft Foods) is one of the world's leading food companies with approximately $50 billion in revenues and global biscuits as well as confectionery. Kraft has sales in more than 160 countries around the world. Some of the famous Kraft brands which are well-known globally and Indonesia are Oreo, Ritz, Chips Ahoy!, Biskuat, Toblerone, Kraft Cheese, Cadbury and others. Mondelez International, Inc. (NASDAQ: MDLZ) is one of the world's largest snacks companies, with pro forma 2014 revenue* of more than $30 billion. Our dream is to create delicious moments of joy in everything we do. Over 100,000 employees support this dream by manufacturing and marketing delicious food and beverage products for co