Technology Projects
Accredited Consulting Service for Mr. Shaik MSc BSc Accredited Executive Consultant (AEC)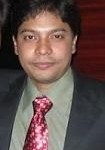 The Appleton Greene Accredited Consultant Service (ACS) for Technology Projects is provided by Mr. Shaik and provides clients with four cost-effective and time-effective professional consultant solutions, enabling clients to engage professional support over a sustainable period of time, while being able to manage consultancy costs within a clearly defined monthly budget. All service contracts are for a fixed period of 12 months and are renewable annually by mutual agreement. Services can be upgraded at any time, subject to individual client requirements and consulting service availability. If you would like to place an order for the Appleton Greene Technology Projects service, please click on either the Bronze, Silver, Gold, or Platinum service boxes below in order to access the respective application forms. If you have any questions or would like further information about this service, please CLICK HERE. A detailed information guide for this service is provided below and you can access this guide by scrolling down and clicking on the tabs beneath the service order application forms.
Consultant profile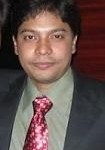 Mr Shaik is an approved Executive Consultant at Appleton Greene and he has experience in information technology, management and e-business. He has achieved a Master of Computer Science and a Bachelor of Computer Science. He has industry experience within the following sectors: Technology; Banking & Financial Services; Internet; Insurance and Telecommunications. He has had commercial experience within the following countries: India; United Kingdom; United States of America; Saudi Arabia and United Arab Emirates, or more specifically within the following cities: Hyderabad; London; New York NY; Riyadh and Dubai. His personal achievements include: achieved Long Service Award; facilitated project management improvement process; facilitated people management improvement process; participated in staff recruitment process and facilitated performance management improvement process. His service skills incorporate: project management; people management; business analysis; staff hiring and communication management.
To request further information about Mr. Shaik through Appleton Greene, please CLICK HERE
---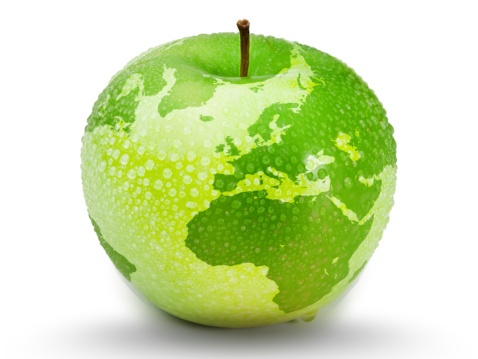 Executive summary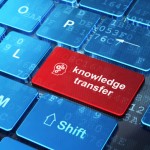 Technology Projects
Organizational strategies are critical for the success of an organization in the market. The effective management of projects in an organization leads to achieve organizational strategies. Project management develops and implements plans to achieve a specific scope that is driven by the objectives of the program or portfolio it is subject to and, ultimately, to organizational strategies. Organizational project management advances organizational capability by linking project management principles and practices with organizational enablers to support strategy goals. The organizational enablers are structural, cultural, technological, and human resource practices. Project Management is the application of knowledge, skills, tools, and techniques to project activities to meet the project requirements. Project management is accomplished by following project management processes which are categorized into five process groups namely Initiating, Planning, Executing, Monitoring and Controlling, and Closing. All organizations employ the services of independent professional project management specialists, because they can help to deliver projects that are mission critical for the success of an organization.
---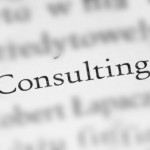 Service Methodology
The service proactively engages the stakeholders of each project within each department including: Chief Information Officer (CIO); Chief Technical Officer (CTO); Project Managers (PM); Project Team Members; Business Analysts (BA); Technical Architects; and of course the Project Sponsor and Customers. By using project stakeholder management and project communications management processes, a robust project management plan is then developed, implemented, managed and reviewed within the organization for each project. The project execution is monitored and controlled and any change requests is accommodated by following the change control process. The project is then closed and plays a critical role towards the success of an organization.
---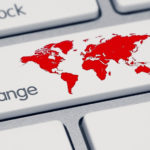 Service Options
Companies can elect whether they just require Appleton Greene for advice and support with the Bronze Client Service, for research and performance analysis with the Silver Client Service, for facilitating departmental workshops with the Gold Client Service, or for complete process planning, development, implementation, management and review, with the Platinum Client Service. Ultimately, there is a service to suit every situation and every budget and clients can elect to either upgrade or downgrade from one service to another as and when required, providing complete flexibility in order to ensure that the right level of support is available over a sustainable period of time, enabling the organization to compensate for any prescriptive or emergent changes relating to: Customer Service; E-business; Finance; Globalization; Human Resources; Information Technology; Legal; Management; Marketing; or Production.
---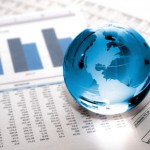 Service Mission
Mr. Shaik is a seasoned top executive that has successfully transformed organizations at CMMI Level 3 and beyond. With vast experience working with CTOs and top corporate management, Mr. Shaik can help to deliver projects within agreed scope, time and budget. Mr. Shaik can also identify opportunities for process improvement, resource alignment, people management and staff recruitment. With extensive experience in project management activities, Mr. Shaik brings 360 degree perspective and a wide array of skills to the table. Through consulting engagements, coaching, corporate training, project workshops, process improvement, re-engineering and enhancement, staff hiring, Mr. Shaik helps achieve organizational goals, enabling corporations for competitive success in the rapidly changing market.
---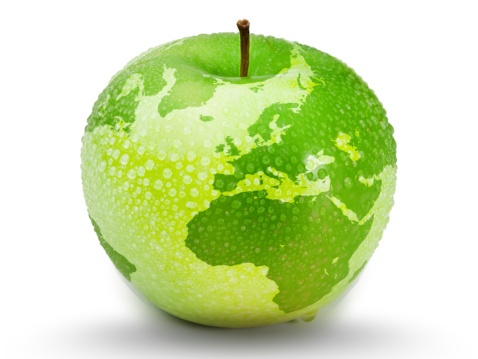 Service objectives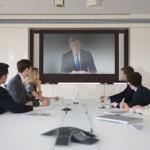 The following list represents the Key Service Objectives (KSO) for the Appleton Greene Technology Projects service.
Project Analysis
Undertaking a detailed business analysis of the current IT projects within the company for each department. The objective of this service is to analyze the business requirements of each project collected from the end users and/or customers and work with the application development teams and business analysts to come-up with various project documents such as projects management plan, project charter, functional requirements specifications, high level design & low level design, functional test cases, etc. A communication channel will be setup with all key stakeholders of the project for each project i.e., Project Sponsor, Project Manager, Business Analysts, etc. Workshops will be scheduled to complete Project Analysis for each project.
Project Development
Project development focuses on overseeing the execution and monitoring of project work done by application development teams. Projects can be iterative, waterfall or agile. This service will also look after change control processes i.e., which change can be accommodated and which cannot be. A communication channel will be setup with project development team, project manager, project sponsor, business analyst, etc. Daily, Weekly, Monthly meetings will be scheduled to monitor the progress of project development. A project should be tested thoroughly before we can plan for its implementation. This objective of this service is also to review the test execution results a project undergoes in integration testing, function testing, regression testing and performance testing.
Project Implementation
This is where the projects will succeed or fail. Success is achieved by ensuring the project development is completed successfully and zero or less defects before it can be implemented. A smooth turnover of projects developed to ongoing support team has to be done to ensure the support teams can work and fix the post production defects if any. The objective of this service is to review all project implementation documents prepared by the project team and provide valuable comments wherever possible that will help the project teams with a happy project implementation day. A communication channel will be setup with project implementation teams, release management teams and change management teams to ensure the key stakeholders are aware of the progress.
Support Management
Projects can be initiative or support. Both are equally important towards organizational success to stay competent in the market. The objective of this service is to oversee the support activities such as fixing production issues, monitoring application performance, identifying system improvement areas and participation in triage production meetings. A daily stand-up meeting helps the support projects to track production & test issues. A release calendar should be maintained to install production fixes which does not collide with other project installs.
People Management
People work on projects and if they are motivated and energized then projects will ultimately succeed. Project objectives can be achieved by keeping the resources working on the project happy. The objective of this service is to align suitable resources for each project by working with the resource manager. Hiring the right candidate for each project is another objective of this service in collaboration with the hiring manager. Managing the performance of each resource working on respective project is an integral part of project success. Therefore this service also contributes towards performance feedback and appraisal discussions. The service closely works with the project manager and/or hiring manager to ensure resources stay motivated, agile and happy while they are working on the project
---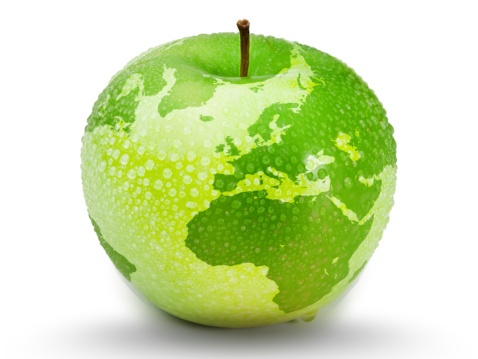 Achievements

HSBC
Project Delivery of various iterative and waterfall projects under global transaction banking for corporate customers is achieved through challenging existing business processes. Business analysis & client management is achieved with positive energy and enthusiasm. $1 Billion account opening project was managed with key stakeholders and appreciation from client is achieved.
---

Infosys
Wealth Management is the backbone for banking systems and KYC is critical success factor. Delivery of KYC application and management of quality process is achieved. People management is achieved by following human resource policies and guidelines.
---

SAMBA
Project Delivery of iterative and waterfall projects under Trade Finance for corporate customers is achieved through challenging existing business processes. Process improvement for project templates, testing techniques is achieved with intellectual thinking.
---

Bank of America
Project Management of various strategic projects for consumer banking is achieved by following the project management process. Organizational goals are achieved by participating in strategy meetings and working with project stakeholders towards achieving them.
---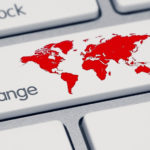 Helios & Matheson
UK, USA, HK, UAE, Saudi Arabia & India technology projects are managed efficiently facing the existing challenges with resource alignment, project scope, aggressive timelines, and busy schedule. Continuous support in delivering the initiative projects and participating in improving the support projects.
---
More detailed achievements, references and testimonials are confidentially available to clients upon request.

---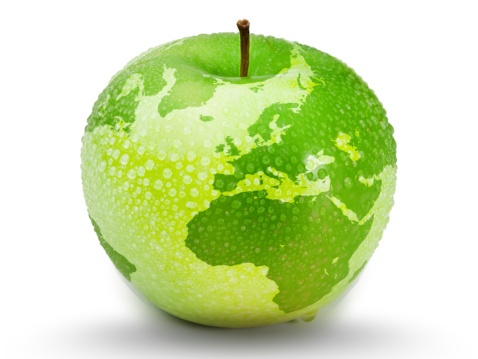 Industries
This service is primarily available to the following industry sectors: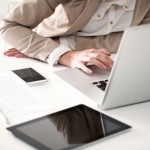 Technology
Information technology (IT) is the application of computer science knowledge that helps to load, extract, transmit and modify data, for meeting business requirements. Information technology connects businesses with their customers and helps them achieve their goals. The global IT services industry has spread its footprint in the banking, healthcare, retail, insurance and transportation sectors. The IT market has already reached beyond US $1,000 billion and forecast is estimated to touch US $1,500 in the next 5 years. The application of business and technical expertise i.e., subject matter expertise (SME) enable organizations to define, update, manage, optimize, and access information and business processes. The IT industry also service customers by developing products and support services such as hardware and software maintenance. A few but not limited IT industry professional services offered are IT consulting, development, and integration services. The major IT industry players include United States of America, United Kingdom, and Australia who dominates the global IT services industry. A few IT Outsourcing locations are India, Pakistan, China, Vietnam, and the Philippines who offer low-cost labor and multi-talented skilled technology professionals. The increasing global demand for systems, software, and services, as well as IT spending by governments, and the banking and financial sectors are likely to boost the IT services market.
---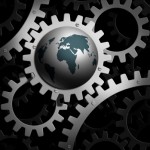 Banking & Financial Services
A bank is a financial institution that generates profit by lending money to the borrower contributing wealth to the bank's balance sheet. Other ways of generating revenue includes but not limited to interest, transaction fees, and financial advice. Banks are highly regulated in most countries and have significant influence on national economy. All nations hold liquid assets equal to their liabilities and the feature is so called reserve banking. Banks offer wide range of services to their customers such as personal banking, corporate banking, investment banking, insurance, consumer finance, trading etc. Banks interact with customers through multifaceted channels such as Automated Teller Machines, Branch, Call Center, Online Banking, Mobile Banking and Telephone Banking. Banks are often open for risk which have triggered crisis on many occasions. Liquidity & Credit risk are the most common risk factors where banks have suffered more often. The global banking industry has more than 100,000 banks and United States of America has the most banks in the world. The assets of largest 1,000 banks in the world grow around 7% every year.
---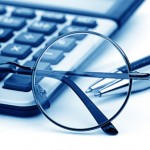 Internet
Internet is a system of globally connected computer networks to link all devices worldwide using internet protocol such as TCP/IP. The internet offers different services such as electronic mail, file sharing, interlinked hyper-text documents and applications of World Wide Web. Common methods of accessing internet by users include dial-up with computer modem via telephone circuits, broadband over coaxial cable, copper of fiber optic wires, Wi-Fi, and mobile technology via 3G, 4G. Entertainment industry has witnessed rapid growth on internet since internet has offered new forms of interactions such as instant messaging, blogs, forums, and social networking. Online shopping has been a revolution on the internet that offers door delivery service by most retailers and small traders. Internet is the prime target of malicious attempts to gain unauthorized control to cause interruptions and/or access private information. Though internet is used in all countries, some nations have restricted access to the content on the internet such as pornography, political and religious content. It is researched that the energy used by internet is less than 2% of the energy used by humanity.
---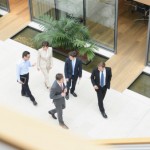 Insurance
Insurance is the management of risk of uncertain loss carried by the insured offered by the insurer. Insurance has been a key aspect of one's life to protect their family with the finances they need to survive in case of any personal loss. The amount of money to be charged for a certain amount of insurance coverage is called the premium. The insured receives a contract, called the insurance policy, which details the conditions and circumstances under which the insured will be financially compensated. There are many modern insurance types such as Property Insurance, Life Insurance, Auto Insurance and Health Insurance. United States holds a record profit of $100 billion in the year 2003. Life insurance premiums increased by 3.2% in 2010 and non-life premiums by 2.1%. While industrialized countries saw an increase in premiums of around 1.4%, insurance markets in emerging economies saw rapid expansion with 11% growth in premium income.
---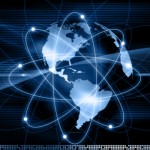 Telecommunications
Telecommunication is an exchange of information between two or more individuals and/or companies using the technology. Technologies such as telephone, radio, satellites, and internet are few to highlight. Wireless communication has been the revolution in 20th century. Telecommunication system consists of 3 parts transmitter, medium of transmission and receiver. Telecommunications play an increasingly important role in the world economy and the global telecommunications industry was about a $4.7 trillion sector in 2012. The service revenue of the global telecommunications industry was estimated to be $1.5 trillion in 2010. On 10 November 2014, President Obama recommended the Federal Communications Commission reclassify broadband Internet service as a telecommunications service in order to preserve net neutrality.
---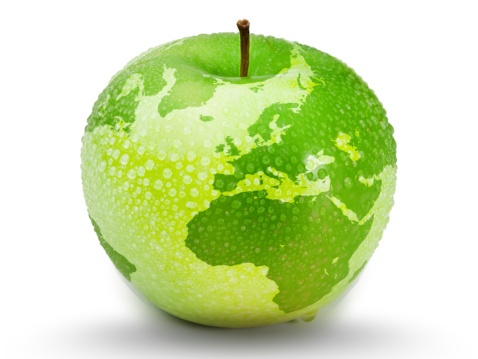 Locations
This service is primarily available within the following locations:

Hyderabad IN
Hyderabad is the capital of the southern Indian state of Telangana and de jure capital of Andhra Pradesh. Hyderabad is the largest commercial centre in southern India; it has an estimated net State Domestic Product of 1500 billion (US$25 billion) in nominal terms and ~ 6000 billion (US$100 billion) in PPP terms. Key service industries are information technology, telecommunications, hotels, banking, media and tourism. Construction, power, health and community services, and real estate are also important to the city's economy. Hyderabad has one of India's largest and fastest growing IT industries. Manufacturing also grew considerably as consumer goods companies established manufacturing units and headquarters in the city. Hyderabad's large technology market and the availability of skilled professionals have attracted foreign investment. The technology sector employs 2,000,000 workers and the city had 100,000 technology units.
---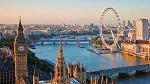 London UK
London generates approximately 20 per cent of the UK's GDP (or $446 billion); while the economy of the London metropolitan area – the largest in Europe – generates approximately 30 per cent of the UK's GDP (or an estimated $669 billion). London is one of the pre-eminent financial centers of the world and vies with New York City as the most important location for international finance. London's largest industry is finance, and its financial exports make it a large contributor to the UK's balance of payments. Around 325,000 people are employed in financial services in London. London has over 480 overseas banks, more than any other city in the world. Over 85% (3.2 million) of the employed population of greater London works in the services industries. The City of London is home to the Bank of England, London Stock Exchange, and Lloyd's of London insurance market. Over half of the UK's top 100 listed companies (the FTSE 100) and over 100 of Europe's 500 largest companies have their headquarters in central London. Over 70 per cent of the FTSE 100 are within London's metropolitan area, and 75 per cent of Fortune 500 companies have offices in London.
---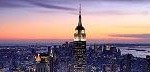 New York City NY
New York has a growing, diversified economy with an increasing percentage of professional and business service jobs. The gross product of the New York Metropolitan Area makes it the largest metropolitan economy in the United States. Many organizations such as law firms, independent contractors (both defense and civilian), non-profit organizations, lobbying firms, trade unions, industry trade groups, and professional associations have their headquarters in or near New York. Stock Market is New York's largest industry. The District also hosts nearly 200 foreign embassies and international organizations such as the World Bank, the International Monetary Fund (IMF), the Organization of American States, the Inter-American Development Bank, and the Pan American Health Organization. The District has growing industries not directly related to government, especially in the areas of education, finance, public policy, and scientific research. Most of the largest 500 companies in the country are also headquartered in the District.
---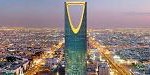 Riyadh KSA
Riyadh is the largest city and capital of Saudi Arabia. It is situated in the center of the Arabian Peninsula on a large plateau, and is home to 5.7 million people, and the urban center of a region with a population of close to 8 million people. Riyadh has a hot desert climate. Olaya is the commercial heart of the city. Riyadh offers eye catching accommodation, entertainment, dining and shopping options. According to 2010 census, the population of Riyadh was composed of 65% Saudi families while non-Saudi families accounted for 35% of the population. Riyadh is known for its eye catching architecture kingdom tower, Burj Rafel, Burj al-Faisaliyah, Riyadh T.V tower. The city has welcomed outstanding expats to serve the nation in their respective industry knowledge. Riyadh has the second largest technology market in Saudi Arabia. Civil industry is by far the first largest market in Saudi Arabia. Most of the major financial institutions, insurance companies, telecommunication companies have their headquarters in Riyadh.
---

Dubai
Dubai is the global city and business hub of Middle East. The emirate's Western-style model of business drives its economy with the main revenues now coming from tourism, aviation, real estate, and financial services. Dubai has recently attracted world attention through many innovative large construction projects and sports events. The city has become iconic for its skyscrapers and high-rise buildings, in particular the world's tallest building, the Burj Khalifa. As of 2012, Dubai is the 22nd most expensive city in the world and the most expensive city in the Middle East in 2014, Dubai's hotel rooms were rated as the second most expensive in the world, after Geneva. Dubai was rated as one of the best places to live in the Middle East by American global consulting firm Mercer. Dubai has a hot desert climate. One of the world's fastest growing economies. Dubai's gross domestic product is projected at USD 107.1 billion, with a growth rate of 6.1% in 2014.
---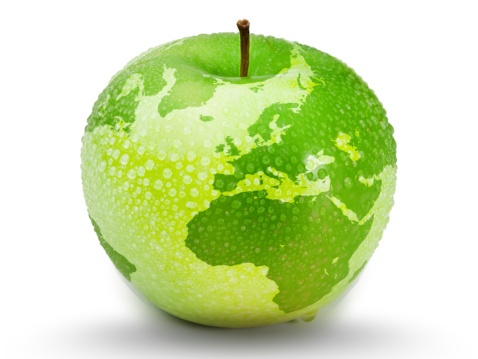 Clients
This service's current clients or employers include:

Bank of America
Bank of America is one of the largest banks in United States. BOA helps people understand their money and how to build better money habits is at the heart of what BOA do. BOA is connecting customers, clients, employees and communities to the tools, products and education they need to help make their financial lives better. With the capabilities BOA have in place, BOA is doing more than any other company to help customers and clients realize their financial goals. For people, BOA deliver products and services in a targeted way that takes into account each customer's relationship and preferences – whether you are a checking account holder, small business owner or new home buyer. For companies, BOA support the financing and advisory needs of commercial and investment clients across the world. For institutional investors, BOA provide sales and trading capabilities and research expertise to clients in more than 100 countries. And, through philanthropy and volunteerism, Bank of America is donating resources, time and energy to support the communities where we live and work.
---

HSBC Bank
Founded in 1865 to finance trade between Asia and the West, today HSBC is one of the world's largest banking and financial services organizations serving some 48 million customers. HSBC aim to be acknowledged as the world's leading international bank. HSBC is well-positioned in the faster-growing markets and across international trade flows to benefit from these engines of global growth. Headquartered in London, HSBC operates through long-established businesses and an international network of around 6,100 offices in 72 countries and territories. HSBC has a history rich in variety and achievement. HSBC is one of the world's largest banking and financial services organizations. With around 6,100 offices in both established and emerging markets, HSBC aim to be where the growth is, connecting customers to opportunities, enabling businesses to thrive and economies to prosper, and, ultimately, helping people to fulfil their hopes and realize their ambitions. HSBC serve around 48 million customers through our four Global Businesses: Retail Banking and Wealth Management, Commercial Banking, Global Banking and Markets, and Global Private Banking. HSBC network covers 72 countries and territories in Europe, Asia, the Middle East and Africa, North America and Latin America. Listed on the London, Hong Kong, New York, Paris and Bermuda stock exchanges, shares in HSBC Holdings plc., are held by about 213,000 shareholders in 131 countries and territories.
---

Infosys Technologies
Infosys is a global leader in consulting, technology, and outsourcing and next-generation services. We enable clients in more than 50 countries to outperform the competition and stay ahead of the innovation curve. With US$9.21 billion in LTM Q3 FY16 revenues and 193,000+ employees, Infosys is helping enterprises renew themselves while also creating new avenues to generate value. Infosys provide enterprises with strategic insights on what lies ahead. Infosys help enterprises transform and thrive in a changing world through strategic consulting, operational leadership, and the co-creation of breakthrough solutions, including those in mobility, sustainability, big data, and cloud computing. In 1981, seven engineers started Infosys Limited with just US$250. From the beginning, the company was founded on the principle of building and implementing great ideas that drive progress for clients and enhance lives through enterprise solutions. For over three decades, Infosys have been a company focused on bringing to life great ideas and enterprise solutions that drive progress for our clients. Infosys recognize the importance of nurturing relationships that reflect our culture of unwavering ethics and mutual respect. It'll come as no surprise, then, that 96.8 percent (as of December 31, 2015) of Infosys revenues come from existing clients. Infosys has a growing global presence with more than 193,000+ employees. Globally, Infosys have 85 sales and marketing offices and 100 development centers as at March 31, 2015.
Infosys Technologies – Click Here

---

SAMBA Bank
SAMBA is one of the region's largest and most acclaimed financial services groups with an unrivalled reputation for world class financial solutions comparable with the best in the world. Since its inception, Samba has been leading the industry in innovation with a long list of industry firsts, playing a major role in the modern transformation of banking in Saudi Arabia. Indeed, SAMBA's world class services, market-leading products and superior technology have made SAMBA one of the most successful financial services brands and the most internationally acclaimed bank in Saudi Arabia and even the Middle East. Ever since SAMBA's first branch was established in Jeddah by Citibank in 1955, SAMBA has upheld a history of excellence. Samba came into being through a Royal Decree in 1980 and has now expanded into one of the foremost financial institutions in the Middle East.
---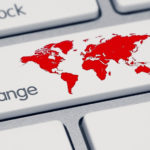 Helios & Matheson
Commencing operations in 1991, Helios and Matheson has helped scores of clients maximize the performance of their IT organizations with a powerful suite of services driven by a seamless global delivery model. H&M are headquartered in Chennai, India with offices and subsidiaries in USA, Singapore and India. Over time we have built a strong USA and European presence and deep client relationships. Sustained infrastructure and sales/marketing investments over the last 22 years have helped create a world-class knowledge-networked work environment that empowers H&M team to provide high quality solutions to clients. H&M came out with our initial public offer (IPO) of equity in 1999. H&M is listed in India on the national stock exchange, the stock exchange, Mumbai, Bloomberg code and madras stock exchange. H&M have a track record of uninterrupted profits (60 straight quarters) and dividend distribution since inception.
Helios & Matheson – Click Here

---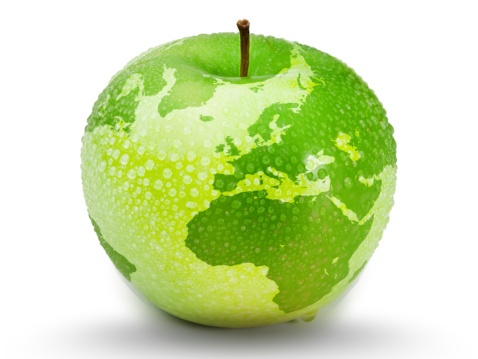 Benefits
Information Technology
Project management
Project coordination
Process improvement
Project delivery
People management
Business growth
Business analysis
Performance improvement
Application development
Application support
Management
Performance improvement
Process improvement
Business growth
Maximizing profitability
Business sustainability
Resource alignment
Team management
Identifying opportunities
Model revitalization
Global alignment
Human Resources
Learning development
Team management
Knowledge sharing
Resource development
Resource recruitment
Employee motivation
Employee retention
Support assistance
Performance appraisals
Associate engagement
Bronze Service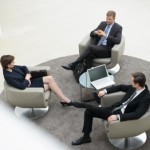 Monthly cost: USD $1,000.00
Time limit: 5 hours per month
Contract period: 12 months
Bronze service includes:
01. Email support
02. Telephone support
03. Questions & answers
04. Professional advice
05. Communication management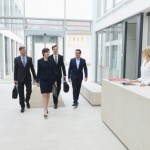 SERVICE DESCRIPTION
The Bronze Client Service (BCS) for Technology Projects provides clients with an entry level option and enables client contacts to become personally acquainted with Mr. Shaik over a sustainable period of time. We suggest that clients allocate up to a maximum of 5 Key Employees for this service. Your Key Employees can then contact the consultant via email, whenever they feel that they need specific advice or support in relation to the consultant's specialist subject. The consultant will also be proactive about opening and maintaining communications with your Key Employees. Your Key Employees can list and number any questions that they would like to ask and they will then receive specific answers to each and every query that they may have. Your Key Employees can then retain these communications on file for future reference. General support inquiries will usually receive replies within 48 hours, but please allow a period of up to 10 business days during busy periods. The Bronze Client Service (BCS) enables your Key Employees to get to know their designated Appleton Greene consultant and to benefit from the consultant's specialist skills, knowledge and experience.
---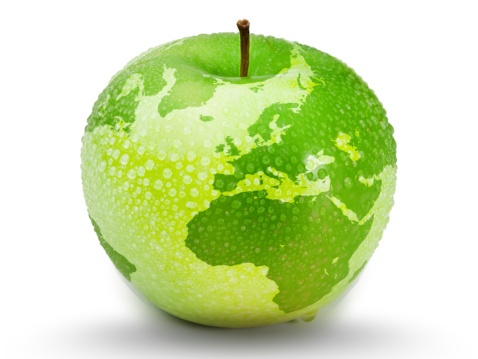 Silver Service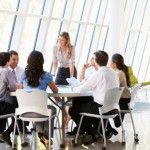 Monthly cost: USD $2,000.00
Time limit: 10 hours per month
Contract period: 12 months
Bronze service plus
01. Research analysis
02. Management analysis
03. Performance analysis
04. Business process analysis
05. Training analysis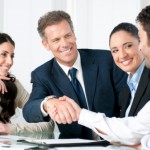 SERVICE DESCRIPTION
The Silver Client Service (SCS) for Technology Projects provides more time for research and development. If you require Mr. Shaik to undertake research on your behalf, or on behalf of your Key Employees, then this would understandably require more time and the Silver Client Service (SCS) accommodates this. For example, you may want your consultant to undertake some research into your management, performance, business, or training processes, with a view towards providing an independent analysis and recommendations for improvement. If any research and development, or business analysis is required, then the Silver Client Service (SCS) is for you.
---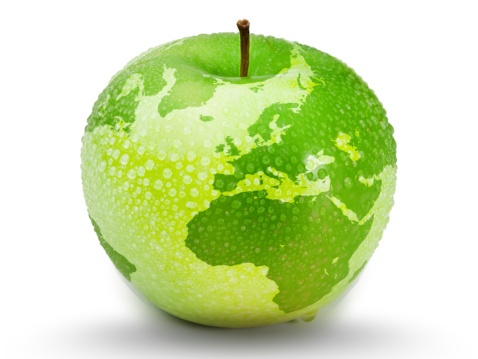 Gold Service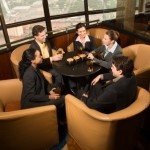 Monthly cost: USD $3,000.00
Time limit: 15 hours per month
Contract period: 12 months
Bronze/Silver service plus
01. Management interviews
02. Evaluation and assessment
03. Performance improvement
04. Business process improvement
05. Management training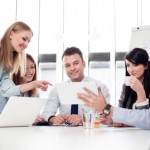 SERVICE DESCRIPTION
The Gold Client Service (GCS) for Technology Projects is intended for more detailed evaluation and assessment, that may require your Key Employees to have monthly meetings or interviews with Mr. Shaik. These meetings and interviews can be conducted over the telephone, Skype, or by video conference if required. The consultant can also attend your business premises, an Appleton Greene office, or another mutually beneficial location, but please note that clients are responsible for the costs of any disbursements separately, including travel and accommodation. This service enables you to integrate the specific skills, knowledge and experience of your designated consultant into your Key Employee management team. The Gold Client Service (GCS) can also incorporate training workshops, business presentations and external meetings with customers, suppliers, associations, or any other business-related stakeholders.
---