Technology Innovation
Accredited Consulting Service for Dr. Meeks PhD MBA BS Accredited Senior Consultant (ASC)
Executive Summary Video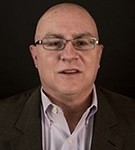 The Appleton Greene Accredited Consultant Service (ACS) for Technology Innovation is provided by Dr. Meeks and provides clients with four cost-effective and time-effective professional consultant solutions, enabling clients to engage professional support over a sustainable period of time, while being able to manage consultancy costs within a clearly defined monthly budget. All service contracts are for a fixed period of 12 months and are renewable annually by mutual agreement. Services can be upgraded at any time, subject to individual client requirements and consulting service availability. If you would like to place an order for the Appleton Greene Technology Innovation service, please click on either the Bronze, Silver, Gold, or Platinum service boxes below in order to access the respective application forms. A detailed information guide for this service is provided below and you can access this guide by scrolling down and clicking on the tabs beneath the service order application forms.
Consultant profile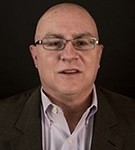 Dr Meeks is an approved Senior Consultant at Appleton Greene and he has experience in management, globalization and information technology. He has achieved a Doctor of Philosophy, a Master of Business Administration and a Bachelor of Science. He has industry experience within the following sectors: Government ; Education; Healthcare; Defense and Manufacturing. He has had commercial experience within the following countries: United States of America, or more specifically within the following cities: Washington DC; Alexandria VA; Reston VA; Richmond VA and Baltimore MD. His personal achievements include: designed database assessment algorithms; led systems engineering test teams; managed mobile apps portfolio; redesigned performance metrics scorecards and streamlined analysis & reporting process. His service skills incorporate: program management; project management; data analytics; technology integration and communicating complexity.
To request further information about Dr. Meeks through Appleton Greene, please CLICK HERE.
---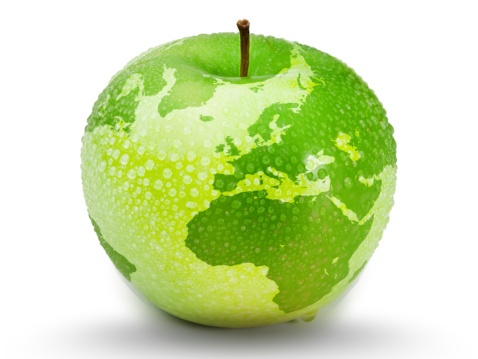 Executive summary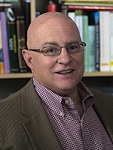 Technology Innovation
Value comes from the successful delivery of products and services by an organization to its customers and clients. Delivery of value is most often measured from two perspectives: direct contribution to an organization's portfolio of products and services, or indirectly through improving the internal processes and infrastructure which contribute to or support the organization's direct value chain. Dr. Meeks' Technology Innovation service is premised on 'Innovation as a Service,' wedded to the multiplier effects of applying the right Technology to a businesses' challenges, whether it be product innovation or process innovation. This is not cliché, this is clients understanding something needs to change and being willing to challenge internal assumptions about their products, services, or the processes by which they are delivered to the marketplace.
Further, though value can be measured several ways (as addressed above), sometimes an organization makes a value break-through when it relooks its operating assumptions and models—from their clients' and customers' perspectives. For example delivering value (own organization) or receiving value (organization's clients' view). That is focusing on delivering or receiving products or services in the marketplace: product/service delivery (the client organization), product/service receipt & use (the client organization's customers and clients).
Value stems from how efficient and profitable products and services are delivered to customers on the one hand, and how useful those products and services are to using customers—to aid in their own value chains. Technology Innovation is the practice of innovating with technology to improve all or part of value-chain pipeline through product/service design, development, marketing, delivery and customer support. Ultimately, Technology Innovation is about finding ways to do things faster, better, cheaper to use an oft-quoted aphorism.
Being a technology-focused executive, manager, engineer, and user, Dr. Meeks has built a successful career around finding or developing improved processes and product/service offerings that incorporate the leveraging effects of technology and/or process innovation to speed processes, transform information, and improve decision making related to organizations' individual value propositions. In this regard, innovating to deliver value often incorporates value-based, data-driven decision making. Being influenced by some leading technology firms in the US federal systems providers market space, Dr. Meeks has embraced the "Innovation as Service" mantra. He aims to share these tenets and these successes with Appleton Greene's clients. Dr. Meeks excels at conceptualizing and acting on the users' view.
---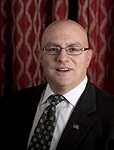 Service Methodology
Dr. Meeks' service methodology comprises 5 integrated steps: Conduct pre-consulting engagement interviews, oriented on client goals & parameters; Build out a foundational statement of current and future value, internal or external; Gather data, research the drivers and blockers to value; Perform assessment of opportunities for process and/or product/service innovation; Produce clear statement of Technology Innovation opportunities and associated action plan.
The service begins with a pre-consulting client engagement meeting with key company executives. The purpose is to understand the executives' perspective of customer value and customer experience currently being delivered. Also critical is learning the company's near-term and long-term goals for the consulting engagement. The focus is understanding company goals and objectives and placing them into context. Key pieces of information include the company's strengths and opportunities for improvement, and to round out a traditional "SWOT" analysis, the marketplace opportunities and threats that bear on the consulting engagement.
After the engagement begins, the next step is to develop a foundational statement drilling into the company's value goals, customer value from the company's perspective, and characterization of their customers' experiences, and opportunities for Technology Innovation. Analytical and process frameworks—commonly used, or proprietary to the consulting engagement will be discussed. The point of this step is to level-set the baseline and the targeted outcome.
The next step is iterative and comprehensive: gathering relevant data that bear on the problem. Sometimes this is interviews in group and individual settings. Often this is also internal or external performance data bearing on the problem as part of the context for the data gathered through interviews, etc. A key aspect is to channel and focus the best ideas emerging from within the client's managerial and executive workforce, and to place them in context with the goals and analytical frameworks discussed in the prior two steps.
The fourth step is for Dr. Meeks to be the "honest broker," synthesizing the data and goals collected and assessed in the prior steps and complete the Technology Innovation assessment as discussed at the outset of the consulting engagement.
The fifth and final step is to produce and disseminate final deliverables as agreed upon at the outset. Notably, this is not about a "fire and forget" assessment of a consultant's thoughts on improving and innovating value propositions within the organization. But rather, the focus is on designing and delivering actionable plans for improving processes and increasing value within the firm, and as delivered to the client's customers. Dr. Meeks remains available to assist in execution, as desired.
---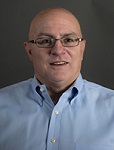 Service Options
Companies can elect whether they just require Appleton Greene for advice and support with the Bronze Client Service, for research and performance analysis with the Silver Client Service, for facilitating departmental workshops with the Gold Client Service, or for complete process planning, development, implementation, management and review, with the Platinum Client Service. Ultimately, there is a service to suit every situation and every budget and clients can elect to either upgrade or downgrade from one service to another as and when required, providing complete flexibility in order to ensure that the right level of support is available over a sustainable period of time, enabling the organization to compensate for any prescriptive or emergent changes relating to: Customer Service; E-business; Finance; Globalization; Human Resources; Information Technology; Legal; Management; Marketing; or Production.
---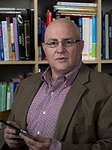 Service Mission
Dr. Meeks is an experienced innovation and strategy professional with over thirty years of global experience with government and commercial customers. He has served in executive and managerial roles, in industry, in the military, in the US and abroad. Most recently, he has been consulting to the Veterans Administration (VA), providing product management for a portfolio of web and mobile medical apps for clinicians and other health care providers or Veteran-patients, or of hybrid apps the speed and improve the communications between providers and patients.
Dr. Meeks is an active speaker, teacher, thinker and doer. His Twitter profile briefly encapsulates the integration of active verbs and value-producing nouns: Verbs: imagine, envision, innovate, and strive. Nouns: leader, educator, technology, convergence. Though innovating by leveraging the multiplier effects of technology are personal passions and profession interests, Technology Innovation can, but does not have to, incorporate new technology. Technology integration as a factor in Technology Innovation is very situation-specific. Dr. Meeks is experienced delivering new value in both high- and low-tech settings.
Dr. Meeks is also/has been adjunct university faculty, instructing and guiding undergraduate or graduate students in strategy, technology, leadership, and project management courses for over 20 years. This is relevant for many reasons, but the two main ones are:
(1) He naturally arrives at all professional engagements knowing that while people have widely diverse backgrounds, experiences, and knowledge bases, they have come together at that instant for a common purpose. Thus bridging the background-, experience-, and knowledge-based diversity found within a group is key to group success.
(2) Communicating effectively with others is a challenge. Not everyone can do it well. People who enjoy and excel at teaching others know that we all have preferences on how we receive, process, and learn new information: effective teachers teach in the way that is needed to convey the lesson at hand. Effective communicators know and practice this skill as well.
To summarize, the mission of this service is to support and energize clients' efforts to create strategic innovation within their organizations, using the leveraging benefits of technology wherever appropriate. And, to assist clients in not just envisioning the path forward, but to successfully implement it as well.
---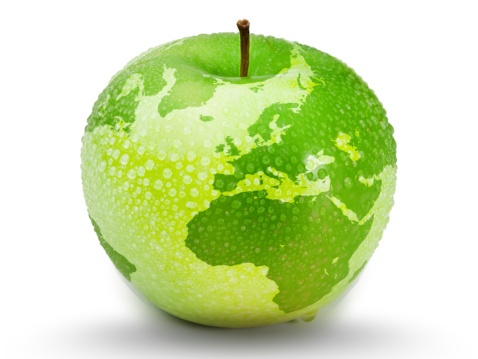 Service objectives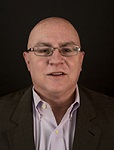 The following list represents the Key Service Objectives (KSO) for the Appleton Greene Technology Innovation service.
Objective Strategy
The five service objectives of the Technology Innovation service create a logical progression for this service, taken in full scope together, or when a particular situation warrants, the five service objectives emphasized or executed as constituent parts. The service objectives can be purchased as a complete process. They can be treated as stand-alone objectives/activities for select targeted consulting engagements. Or, they can be used together, but weighted differently based upon the client's needs. The main theme of this service objective is vision. The Technology Strategy service objective focuses upon assisting client organizations in taking a top-level view of their technology integration needs. Technology strategies are an integrated part of an organizations' broader strategic objectives. Technology strategies and objectives cannot be taken out of the context of an organization's goals, objectives, strategies, and plans. Some niche technology firms view this task very narrowly. This service objective does not begin with selecting a technology architecture, but can end with one once organizational strategies and technology strategies are aligned. This service objective is executed by collaborating with senior executives, leaders, and members of the client organization's strategy team, whether one is formally designated or informally active. Through a process of reviewing available new technology/new strategy planning documents and individual and small group interview sessions, the broad focus for the Technology Innovation under consideration is examined and explored. This aligns with the information gathering phase at the start of any new consulting engagement and as outlined in the Service Methodology. The point is to facilitate or perform (depending upon internal support available to the consulting engagement) the articulation of a shared vision for strategic alignment between top-level goals and objectives for the organization and the opportunities and threats from corresponding technology acquisition, retirement, or integration strategy(ies), which may be considered.
Assessing Alternatives
The five service objectives of the Technology Innovation service create a logical progression for this service, taken in full scope together, or when a particular situation warrants, the five service objectives emphasized or executed as constituent parts. The service objectives can be purchased as a complete process. They can be treated as stand-alone objectives/activities for select targeted consulting engagements. Or, they can be used together, but weighted differently based upon the client's needs. The main theme of this service objective is research, articulating opportunities, and winnowing down opportunities to a small family possibilities. The Assessing Alternatives service objective is oriented on extending the Objective Strategy analysis and considering feasible courses of action based upon resources constraints, technology maturity constraints, cultural acceptance and technology adoption constraints, and organizational risk acceptance/avoidance constraints. The outcome of this objective are broad, clear alternatives that are fundamentally different ways to develop and articulate the Technology Innovation strategy in terms of strategy implementation choices. This service objective is executed by considering all technology insertion/technology adoption proposals that achieve the planned Technology Innovation strategy articulated in the prior objective. The process is similar to the prior step, however, the information gathering activity (reading, interviewing, drafting alternatives for analytical drill down, etc.) shifts the focus from prior internal planning and discussion documents and meetings to researching available off-the-shelf technologies or soon-to-be-available new technologies. The focus of external research is driven largely by existing standards and technologies the organization imposes on itself, and a clear understanding of the organizations' risk avoidance/risk acceptance profile. Finally, depending upon the client organization's tolerance for risk or their culture/plan to be an industry leader, the analysis alternatives can be broad and sweeping or more narrowly constrained. However, it is usually always a good exercise to consider the analysis of alternatives both unbounded by constraints—to let client managers and executives get a feel for the start of the art of the possible or near possible—and then to begin to bound the alternatives by client preferred or defined criteria, grouped around common bins such as: resource-constrained, possibility-constrained, regulatory-constrained, market dynamics-constrained, technology maturation-constrained, and risk-constrained.
Technology Valuation
The five service objectives of the Technology Innovation service create a logical progression for this service, taken in full scope together, or when a particular situation warrants, the five service objectives emphasized or executed as constituent parts. The service objectives can be purchased as a complete process. They can be treated as stand-alone objectives/activities for select targeted consulting engagements. Or, they can be used together, but weighted differently based upon the client's needs. The main theme of this service objective is assessment and analysis. The Technology Value service objective focuses upon assisting or leading client organizations in performing strategic technology assessments, considering the "as is" state and one or more alternative future "to be" states. This service objective bridges the gap from the Objective Strategy (a high-level "what" and "why' of implementing Technology Innovation) combined with the Assessment of Alternatives ("what all can/should we do"?)—and getting to valuing and fitting the "what" or "which" into a "how" or "how much"? Further, this service objective continues the analytical assessments begun in the prior objective and continuing the winnowing and clarifying process by evaluating the remaining alternatives using industry and firm-appropriate appropriate scoring criteria. This service objective is executed by using the client's risk acceptance/avoidance filter and then taking a custom balanced score card approach to the alternatives being evaluated, comparing them to one another. The Technology Valuation service objective, in the context of a Technology Innovation project, must necessarily consider a full scope of valuation and evaluation criteria, again, within the broader strategic context of what the client organization aims to accomplish. This may seem pedantic to write it, but the old engineering aphorism, "tell me how you'll measure me and I'll tell you I'll perform," applies to valuing and assessing the business value of a new technology or a new technology product line. Targeted criteria—focused on evaluating the technology(ies) in question—against the original strategic objectives is critical to success.
Technology Integration
The five service objectives of the Technology Innovation service create a logical progression for this service, taken in full scope together, or when a particular situation warrants, the five service objectives emphasized or executed as constituent parts. The service objectives can be purchased as a complete process. They can be treated as stand-alone objectives/activities for select targeted consulting engagements. Or, they can be used together, but weighted differently based upon the client's needs. The main theme of this service objective is synchronization with other activities and synchronization of the technology within the culture and business transformation requirements. The Technology Integration service objective continues the Technology Innovation pursuit from strategy to implementation, flowing from the functional and economic analysis of alternatives, which lead to a winnowing of the alternatives, and ultimately a selection of the technology strategy and its associated technology plan of action for implementation. This service objective is the implementation planning and execution step. This service objective ensures the plan for the new technology adoption is both thoughtfully planned and executed. This service objective is executed by linking the analytical and planning flow from the preceding three service objectives, and shifting the focus from planning to execution. Technology integration is the process of linking the planned Technology Innovation with the requirements of integration environment. In popular and academic literature, there are several versions of the Technology Integration Matrix, the core of each are up to five dimensions of engagement and five dimensions of integration (e.g., Entry, Adoption, Adaption, Infusion, and Transformation). Thus, the Technology Integration service objective ensures the selected technology path fits within the needs and contexts of the organization. This is not trivial. In management science, there is growing consensus that the majority of process improvement change projects which fail, fail to achieve some or all of their objectives because the workforce resists the change. And, they resist the change because the fear the uncertainty of not knowing what the change means, and they resent the uncertainty about how it will work. Technology Integration plans and execution are hard; they must be well thought out, both technically and managerially.
Managing Technology
The five service objectives of the Technology Innovation service create a logical progression for this service, taken in full scope together, or when a particular situation warrants, the five service objectives emphasized or executed as constituent parts. The service objectives can be purchased as a complete process. They can be treated as stand-alone objectives/activities for select targeted consulting engagements. Or, they can be used together, but weighted differently based upon the client's needs. The main theme of this service objective is metrics, performance, and portfolio technology management. The Technology Management service objective is the part of the process that turns implementing a new strategy into sustained operational use. It is about planning for and executing the return to (new) steady state operations with the new Technology Innovation initiatives undertaken. Technology Management includes the full range of plans for managing and monitoring the effectiveness and efficiencies planned for are achieved. The old management science aphorism of not being able to manage what you do not monitor comes to mind. Note, some authors define technology management as the full lifecycle scope of evaluating current technology, envisioning new technology projects, forecasting technology trends, selecting targeted technologies for implementation, implementing their insertion into the business model, and then monitoring and managing both the current and new technologies as a portfolio of technologies supporting organizational operations. This service objective is executed by management of implemented new technology projects. The broader view of Technology Management is a useful view in some contexts; however, for this Technology Innovation consulting service, the early lifecycle activities just described are executed separately as the first four service objectives in the consulting service. Thus, in this context, Technology Management takes a more narrowly focused view on the backend of the Technology Innovation lifecycle, and pertains more specifically to managing and monitoring both the existing and newly integrated technologies into one bundled portfolio.
---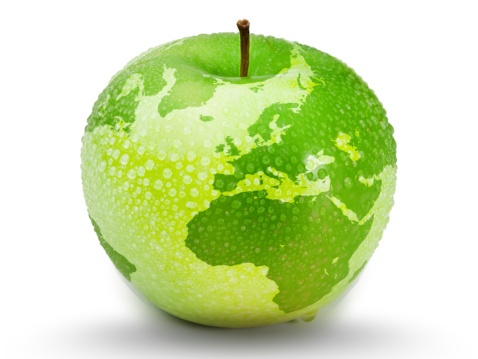 Achievements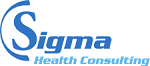 Sigma Health Consulting
Sigma Health Consulting is a niche healthcare/healthcare technology consulting firm in the Washington, DC area providing healthcare delivery and healthcare technology consulting services to the Veteran's Administration (VA), US Department of Defense, and various commercial health networks and facilities from time to time. Dr. Meeks provided health care technology consulting and portfolio product management SME in supporting Sigma's VA customer in a variety of roles and expectations. He most recently provided technology management expertise as a project/product manager guiding a portfolio of interactive patient-facing and/or provider-facing web & mobile health apps for VA providers and Veterans.
---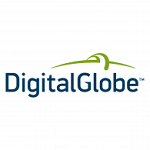 DigitalGlobe (formerly GeoEye)
DigitalGlobe is a premier global provider of commercial overhead satellite imaging, the innovative products from their satellite constellation are used in wide-spread consumer products like Google Earth and others. When Dr. Meeks worked there, it was with the former GeoEye new satellite systems engineering division (GeoEye was since acquired by DigitalGlobe in 2013). Performing in a Systems Engineering SME and engineering management leadership capacity again, Dr. Meeks successfully lead and/or supported key tasks pertaining to system requirements development, documentation, verification and validation. Further he worked in integrated system of systems performance testing to validate system requirements were met as built.
---

General Dynamics – Advanced Information Systems
Senior Systems Engineer assigned to a future imagery architecture development program, Dr. Meeks provided systems engineering expertise and technical studies and analysis support to an advanced satellite development program. Provided technical leadership in developing a system & subsystem assessment program. Led operational procedures documentation. Senior Systems Engineer assigned to Concepts and Architectures Branch, InnoVision Directorate, Dr. Meeks supported National Geospatial-Intelligence Agency (NGA) in developing and articulating the Objective-era Operational and Enterprise Architectures to aid the continued development of the National System for Geospatial Intelligence (NSGI). Dr. Meeks also supported the NIMA Geospatial Information Infrastructure Implementation Integrated Process Team (GI3 IPT). Developed "Geospatial Information Utility," an algorithm to query and grade the usefulness of geospatial data and information found in distributed databases. Assisted in developing a geospatial Concept of Operations for the future, including a technology investment vision and long-term transition plan. Lead an end-to-end study of US airborne surveillance systems.
---

Future Integrated Systems
Future Integrated Systems is a Woman-owned, Disadvantaged Small Business in Northern Virginia that provides high impact, high value software engineering services to Federal, state, and local governments. FIS recently began transitioning to an app-based portfolio of products to add to its S/W engineering support services provided to federal, state, and local government clients. Dr. Meeks has provided strategic market consulting services to this firm. In addition, Dr. Meeks and FIS leadership and software developers collaborated together on investigating the market potential and venture funding opportunities for an innovative K-12 educational technology product to gamify STEM concepts and issues for age-appropriate application.
---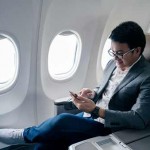 Boeing Space
Boeing is a top-tier commercial aerospace and defense contractor. Dr. Meeks spent a dozen years building advanced imaging satellite systems, and in the case of Boeing Space Systems, he was part of a multi-vendor, multi-billion dollar satellite constellation development program for a major government acquisition program. Performing in a Systems Engineering SME role and providing engineering management leadership, Dr. Meeks successfully lead and/or supported key tasks pertaining to constellation orbit design and validation. He also supported and lead analytical teams for a variety of integrated system of systems performance testing to verify and validate system requirements were met 'as built.'
---
More detailed achievements, references and testimonials are confidentially available to clients upon request.

---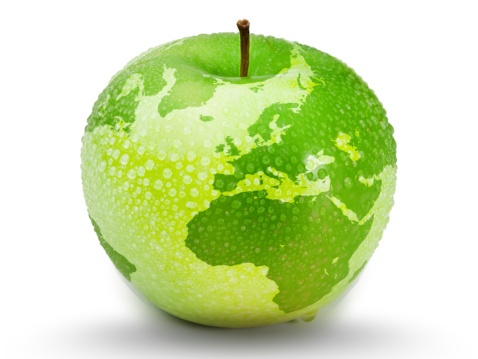 Industries
This service is primarily available to the following industry sectors: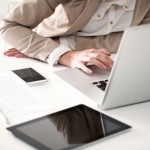 Government
The US Federal government is a large and complex enterprise. A large part the economy and life the firms and people of the Washington, DC metropolitan area directly or indirectly perform in or support the different agencies and departments of the federal government. This sector—like much about other parts of the US economy writ large—is working hard to do more with less; to become more efficient and more effective.
This drive for efficiency and effectiveness includes a high degree of technology integration. From personal and enterprise technologies to improve workflow (e.g., innovate web and mobile apps at the VA to speed and improve healthcare delivery to Veterans who use the VA for healthcare) to large systems or systems of systems technologies which are ends unto themselves (e.g., long-lead time satellite constellations or innovate space exploration vehicles and programs). Information technology undergirds most new technology innovations. Government agencies and organizations of all sizes, need assistance in achieving department/agency objectives.
Technology in many forms is ubiquitous in modern society. Private sector and commercial advanced technology purveyors are transforming all aspects of our work and personal lives. This industry is characterized by federal, state, and local governments procuring technologies for its own operational needs. And it is also characterized by private sector firms who service these federal, state, and local governmental agencies, departments, and organizations. Together, they are leading society into new processes and ways of doing business, specifically in high-impact domains in US society such as healthcare, technology development, and education, and through applications and systems development in governmental agencies and departments, including the military and defense and intelligence communities. In the business world, technology is the backbone of the operations of virtually every business, so it is becoming in the government sector as well.
---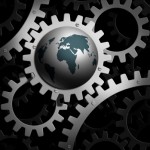 Healthcare
Two of the hottest sectors embracing new technologies in a transformational way are education and healthcare. Innovation in healthcare delivery is a matter of necessity. Healthcare is increasingly more expensive; expensive in terms of consu