Accredited Consulting Service for Ms. White MBA BS Accredited Senior Consultant (ASC)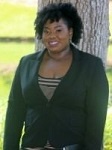 The Appleton Greene Accredited Consultant Service (ACS) for Supply-Chain Strategy is provided by Ms. White and provides clients with four cost-effective and time-effective professional consultant solutions, enabling clients to engage professional support over a sustainable period of time, while being able to manage consultancy costs within a clearly defined monthly budget. All service contracts are for a fixed period of 12 months and are renewable annually by mutual agreement. Services can be upgraded at any time, subject to individual client requirements and consulting service availability. If you would like to place an order for the Appleton Greene Supply-Chain Strategy service, please click on either the Bronze, Silver, Gold, or Platinum service boxes below in order to access the respective application forms. If you have any questions or would like further information about this service, please CLICK HERE. A detailed information guide for this service is provided below and you can access this guide by scrolling down and clicking on the tabs beneath the service order application forms.
Consultant Profile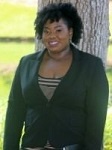 Ms. White is an approved Senior Consultant at Appleton Greene and she has experience in management, production and customer service. She has achieved a Master of Business Administration and a B.S. in Industrial Engineering. She has industry experience within the following sectors: Consumer Goods; Food & Beverage; Manufacturing and Chemicals. She has had commercial experience within the following countries: United States of America, or more specifically within the following cities: Charlotte NC; Atlanta GA and Orlando FL. Her personal achievements include: developed and deployed S&OP; implemented advanced planning tool; developed supply chain planning strategy; managed a $44M sales forecast and led change management project initiative. Her service skills incorporate: supply chain; process improvement; collaborative planning; project management and performance improvement.
To request further information about Ms. White through Appleton Greene, please CLICK HERE
Executive Summary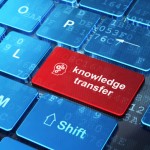 Supply-Chain Strategy
Supply Chain Strategy is a stream of multiple connections and activities that function together to fulfill the needs of the customers in the marketplace. The connections and activities that come together creates a framework that essentially acts as a road map for the organization. That road map provides direction to the business on how they will achieve their objectives and goals for a specific time period. With any road map, the business must understand where it is at. It is important to understand the key drivers that have contributed to the current state and assess whether those drivers are adding any value to the supply chain. A few items to review are the product portfolio, customer demands, costs, and capacity.
A business should also consider the marketplace in which it operates in as it should really hone in on its ideal customer base, brand positioning, internal and external processes, and workforce skills. All these components are important drivers of a supply chain strategy. If an organization does not understand its customer's base and demands, the supply chain strategy will not be able to meet the expectations of filling orders on time. This is where the skills of the workforce come into play as specific data-driven decisions should be made to execute the supply chain business processes. Linking the execution of activities to the company's objectives and brand positioning will ensure alignment to meeting the voice of the customer. There are two types of supply chains that an organization can be categorized into. It is either a mixture of an efficient and agile model or a custom and constrained model. In the efficient and agile model, the organization tends to have collaborative relationships with key customers and suppliers to maximize the capabilities of the supply chain. In the custom and constrained model, the organization tends to have a robust order-to-cash system as the lead and processing times may be longer.
The need for internal or external business processes help to ensure a smooth end-to-end supply chain process of planning, manufacturing or procurement, and service delivery. Many supply chains strive to be optimal in the way that it operates but can only arrive at that point if the supply chain strategy is well thought out and managed properly.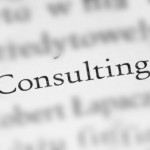 Service Methodology
In summary, supply chain strategy is a methodical approach to addressing a unique supply chain model. No matter which model a business fits to, the definition is the same of having a stream of multiple connections and activities that function together to fulfill the needs of the customers in the marketplace. However, it does help to assess which type of supply chain model an organization has at the beginning of the engagement to understand which key drivers will be important in the development of a supply chain strategy. Phase one is to establish what the overall goals of the supply chain are within an organization. This involves key stakeholders who make business decisions in their operating unit. The goals of the supply chain can be formed into a transformation or change management initiative in which expense reduction is analyzed to find working capital. Phase two is to develop a plan based on the needs of the supply chain in response to the transformation outlined above. Once these plans are agreed upon, then scope can be further defined with key project milestones. This will involve key stakeholders and other team members who work close within the supply chain. Phase three is to execute against the plan to achieve the milestones. This part requires collaboration amongst the key stakeholders and other team members in supply chain, operations, and finance. Accountability amongst the team is key here as we begin the transformation. Phase four involves putting controllable measures in place via automated tools to monitor the new improvement post-transformation.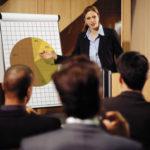 Service Options
Companies can elect whether they just require Appleton Greene for advice and support with the Bronze Client Service, for research and performance analysis with the Silver Client Service, for facilitating departmental workshops with the Gold Client Service, or for complete process planning, development, implementation, management and review, with the Platinum Client Service. Ultimately, there is a service to suit every situation and every budget and clients can elect to either upgrade or downgrade from one service to another as and when required, providing complete flexibility in order to ensure that the right level of support is available over a sustainable period of time, enabling the organization to compensate for any prescriptive or emergent changes relating to: Customer Service; E-business; Finance; Globalization; Human Resources; Information Technology; Legal; Management; Marketing; or Production.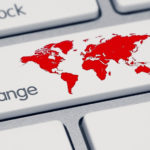 Service Mission
Our service mission is to help Manufacturing, Operations, and Supply Chain Executives increase profit through expense reduction and automation. The goal is to identify those operational inefficiencies in the busines processes that are hindering team growth and dynamics, improved customer service, higher product quality, and optimal performance within the supply chain and operations. We do this to not only increase cash flow, but to also make visible the constraints that can easily weigh an organization back down. Some of these constraints can be people, processes, technology, data, forecast, methodologies, supplies, machines, and transportation. We challenge clients to think alternatively absent from the way they have always done things. That is the only real way to bring about change and create value.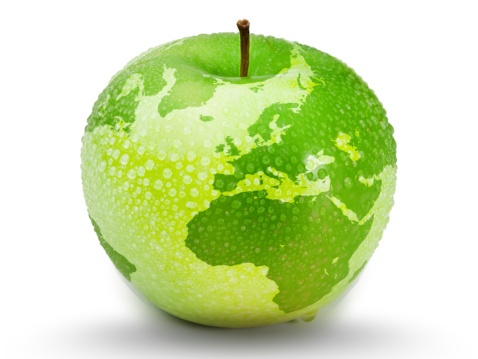 Service Objectives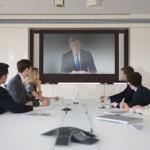 The following list represents the Key Service Objectives (KSO) for the Appleton Greene Supply-Chain Strategy service.
Operational Efficiencies
Organizations are always looking for ways to improve operational efficiencies and it is no different in the supply chain function. There are a few ways to identify operational efficiencies and address them before they become inefficiencies and impact the bottom line. Some of the most common inefficiencies in supply chain exist within customer service, transportation, process design, cost optimization, supplier management, and succession planning. The development of managers to know their operation, train employees on systems and processes, reducing internal bottlenecks, and benchmarking with peers; allows the supply chain to become stronger in any organization. Also, engaging downstream with customers and upstream with suppliers gains insights to strategies that have been successfully deployed. Understanding how people, processes, data, and technology are integrated in the supply chain can help alleviate inconsistencies in the overall system. Even after investments have been made post improvement, it is always beneficial to incrementally improve results and apply continuous improvement.
Business Requirements
The supply chain is facing a global dilemma of evolution and change which is causing the business requirements to become a necessity to be evaluated more frequently. Due to global competition, outsourcing, reduced product life cycles and constant demand volatility; supply chains are becoming harder to model. Not to mention the complexity of the economy and marketplace rapidly shifting every day. Now, more than ever, organizations must learn to analyze risk and opportunities a lot faster than before. Manufacturers must learn to adapt to changing supply chain models and build better relationships to maintain their market share because of increased competition and access to global sources due to the internet. Over the years, many manufacturers probably did not think that the need to increase visibility beyond their current organization was necessary, but now it is. There are additional business requirements to consider now depending on what the supply chain model dictates such as improvements to an existing application, process, or data; development of a new application, process, or data; development of a replacement application, process, or data; or training and development of people in the workforce. Of course, these should tie back to the overall goals and vision of the organization which speaks to how well the supply chain can respond to the market. If evaluating a new application, process, or data, think about how your supply chain reaches across multiple systems internally and externally. Next, consider how quickly you can access information either at an aggregate or detailed level. Finally, review the standard work of the organization to determine how well collaboration aligns with presenting data from one source of truth.
Performance Improvement
Efficiency and productivity go hand and hand but are quite different in the results they bring. Efficiency is about producing at the same level with less resources while productivity requires increasing optimization with the current resources to improve overall performance. To improve performance in the supply chain, one must first measure where their organization is. Many supply chains benchmark themselves against others in their respective industries or categories such as consumer goods, chemicals, aerospace, or financial services. They do this to understand how an organization operates. Creating a baseline of operations helps to identify the purpose of each department within an organization, how those departments contribute to the company's vision, what duties each department is responsible for and how they execute those duties. In supply chain there are several departments that contribute to the vision of the company such as logistics, information technology, planning, customer service, procurement, and distribution. To understand current state performance, measuring how much time it takes each department to execute its duties and achieve those goals are key. Also, understanding the quality of the work being completed proves to be highly valuable as well. This is where bottlenecks tend to be identified and other gaps that prove the process is inefficient. An example could be increased lighter than truck (LTL) loads within the supply chain network which causes a direct increase of transportation costs. Removing this bottleneck will cause a decrease in spend resulting in an improvement compared to the previous baseline of operations. Tracking performance via reports or a dashboard will be insightful to the organization to review several times a month or quarter to realize the progress they have made.
Controllable Measures
There are many metrics that can be established for the supply chain to quantify and define performance. These metrics should ultimately tie back to the goals of the organization. Through data visualization tools, the creation of dashboards of the most important key performance indicators (KPIs) can be distributed quite fast to key stakeholders. Measures can include inventory turnover, on time delivery, days sales outstanding, inventory days of supply, supplier on time delivery, on time and in full, freight accuracy, or forecast accuracy. These measures demonstrate the financial and operational health of the organization and can aid with unexpected supply chain situations. If fluctuations or abnormalities occur, they will be made visible and you can quickly respond.
Strategy Execution
Implementation of Sales & Operation planning is the best way to see the supply chain strategy executed. Many organizations adopt S&OP overtime, however, tend to spend most of their time executing in the shorter planning horizon (>6 months) versus the longer planning horizon (<18 months). The goal of S&OP is to integrate the financial planning and the business planning to drive a collaborative decision-making environment within an organization. The business focuses on aligning the demand and supply of goods based on what they plan to sell and what they plan to make or buy. Financial planning reviews the revenues, costs, profits, and how well those align to the overall business plan. The benefits of S&OP promote improved service, reduction of out-of-stocks, reduction in material costs and freight, and increased working capital just to name a few. Developing a mature S&OP process requires ownership and buy in from senior leadership and cross-functional participation from sales, marketing, supply chain, finance, procurement, logistics, and R&D. S&OP execution can be a powerful tool for managing the business and optimizing supply chain performance.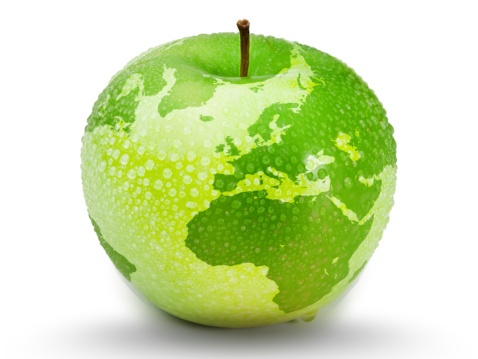 Testimonials

Blumenthal Brands Integrated
"I was feeling behind and strained before the client-project engagement with Ms. White. I needed someone to come in and to be able to get onboard quick, to lead, and take ownership of the task fast! Teaching and learning was the biggest impact the project had on me and the BBI team. Developing the S&OP process was key to business growth, but more importantly, extremely important to the people working with it. That was due to the learning curve that came with it. I enjoyed the partnership and teamwork the most from client engagement. I really enjoyed working with Ms. White. She is a smart, quick, very knowledgeable person that knows how to handle and respond to situations, and the fast changes. I would recommend her services to anyone that needs help developing, building, and starting the S&OP process"
---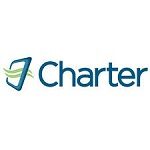 Charter Communications
"With supply chain operations spanning across the country after a mega merger, the Supply Chain Planning and Analytics Team was having issues in forecasting, reporting, and analyzing Customer Premise Equipment (CPE) to maintain healthy inventory levels. Part of the root cause stemmed from the lack of data uniformity and the absence of standardized processes to drive the effective use of CPE. As a leader of the organization, my primary goal was to have the right people, doing the right things to create the right environment. We used Ms. White to help us solve challenging and interesting business problems through rigorous data analysis and predictive modeling. This included working with complex databases, conducting research to identify data issues, and proposing solutions to improve data integrity. We achieved the desired bottom line results in less than a year. Me. White is a highly experienced supply chain professional with a deep understanding of operations who has demonstrated her ability to maintain focus and deliver sustainable results. I highly recommend Ms. White. Our experience has been excellent, and the results speak for themselves"
---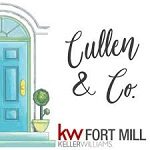 Cullen & Co. Keller Williams
"Before my engagement with Ms. White, I was feeling chaotic and not focused. The biggest impact the project had on me and my business was clarity around the priorities that we needed to work on. Clarity around the time spent on WASTE. Ms. White definitely is a master at her craft. It was wonderful being purposeful with our time to figure out the gaps of systems in our business. It was great shedding light on things that are working and things that are not working in our business. I also enjoyed getting to know my teammates better since their strengths were captured in the mastermind portion. I loved getting a visual at the end of the project with a process map and multiple boards."
---
More detailed achievements, references and testimonials are confidentially available to clients upon request.
---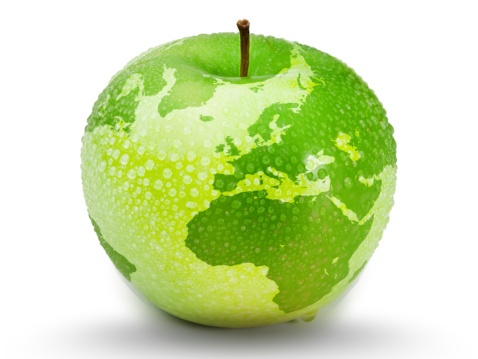 Industries
This service is primarily available to the following industry sectors:
Consumer Goods
According to a study done by Statista, the US consumer goods market was the largest in the world, estimated at $635 billion. Many consumer goods companies that sell various products such as apparel, beauty, personal care, home furnishings, and packaged foods are finding themselves in a pressured spot to deliver against evolving consumer demands. Consumer wants and needs are calling for new products to be delivered faster which hinders the margins of the consumer goods retailers and producers. However, in 2020 the economy has been quite uncertain. There is a shift happening with traditional brick and mortar retail traffic due to COVID-19 and direct-to-consumer models will rise to take their spot. Even with options to invest in new digital technologies for delivery and in-store pickup, it is a difficult decision for many retailers. Consumer discretionary spending is no longer at the height that it was for goods that are non-essential. Also, consumers have become quite aware of brands and goods that are purpose-driven and authentic like plant-based products.
---
Food & Beverage
In 2020, food and beverage are projected to have substantial growth according to a market research firm Euromonitor. Although there has been a significant supply chain disruption around the world, food and beverage manufacturers continue to trudge forward with fulfilling demand as best as they can. This includes restaurants, food manufacturing, agriculture, and food transportation services. A few things affecting the food and beverage industry are labor, trade, regulatory, quality, ability to have traceability on the products produced. There is a shortage of labor due to retirements and difficulty to attract younger people to backfill. There is so much uncertainty surrounding trade that it is becoming harder to plan around the various changes causing risks. Consumers want to know more about the foods they eat which is why traceability is becoming increasingly more important and the need to invest in new technology such as blockchain. We have now started to see increased prices at our grocery stores. Usually, there are higher prices on healthier food options, but we are seeing it across the board even on processed foods. Going forward, food and beverage companies must be flexible to meet the challenges of the marketplace
---
Manufacturing

Automobiles, food and beverage, chemicals, machinery, electronics, metal, aviation, and pharmaceutical make up a good portion of the overall manufacturing sector around the world. Although the manufacturing sector was experiencing continued growth in 2019, it was shortly lived as disruption came in Q1 of 2020 due to COVID-19. A limited labor market has also contributed to the decline in growth as manufacturers continue to have a hard time filling critical roles. Even with a keen focus on streamlining operations and reducing portfolios, manufacturers still had to get savvy when it comes to cash flow. It is no secret that several organizations have opted to clean house and indulge in mergers, acquisitions, and divestures. According to Flashwire US Monthly, in terms of divestitures, the industry observed 13 $500+million deals in 2019. Which proves to be valuable for the sector as more companies engage in diversifying their business models. To increase flexibility within global supply chains, many manufacturers have been incorporating digital investments which will allow them to be more agile and to manage risk. Learning to adapt to the application of artificial intelligence, advanced analytics, blockchain, and robotic process automation will continue to be top of mind as they focus on increased customer service and delivery. The appetite to move away from off shoring in countries such as China will play out in the future as the US considers other players such as India or Mexico to fulfill the needs of sourcing and production.
---
Chemicals
The chemical industry produces a wide assortment of products not usually seen or heard of by normal consumers but are essential to manufacturers. According to the US Department of Commerce, there are eight categories of chemical companies including industrial inorganic chemicals; plastics, materials, and synthetics; drugs; soaps, cleaners, and toilet goods; paints and allied products; agricultural chemicals; and miscellaneous chemical products. The US is a world leader in chemical production accounting for 18% of global shipments. However, with decreasing automobile sales, the chemical industry has taken a hit with over 10% of sales coming from that industry. Due to the change in consumer behavior surrounding sustainability, the auto industry will have to find other ways to partner with chemical manufacturers. A good example of this would be to create value chains that contribute to one another and move together toward sustainability. The next few years promises to be an ever-changing environment for chemical manufacturers as they try to indulge in new areas of opportunity. While the potential for uncertainty may continue for the foreseeable future, chemical manufacturing leaders should increase their awareness on maintenance and reliability to reduce lost production. Also, focusing on cost and productivity will prove to be highly beneficial as well. Examining current supply networks and considering how they could create additional flexibility within the chemical sector, including adding innovation with digital technologies drive a collaborative ecosystem to the market.
---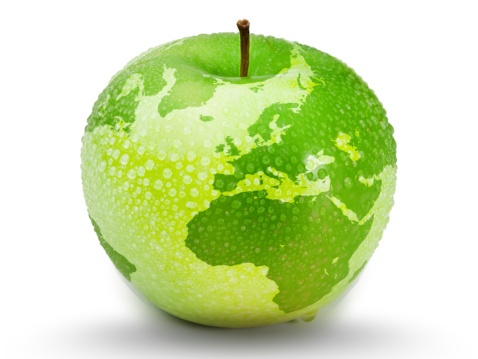 Locations
This service is primarily available within the following locations: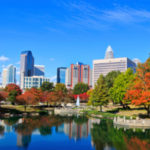 Charlotte NC
Charlotte is the 15th largest city in the US and headquarters to many large companies such as Bank of America, Lowe's, Duke Energy, Nucor, Compass Group, and Sealed Air Corporation. With Bank of America headquarters here and other well-known financial institutions, Charlotte is now the second largest banking center in the US. Also known as the Queen City, Charlotte has certainly grown in the sectors of healthcare, manufacturing, information technology, and automotive. With over 3,000 manufactures in the Charlotte region and growing, manufacturing has shifted from textiles to new advanced methodologies in biomedical technology and chemicals and optoelectronics. Due to NASCAR's presence in the area, automotive has soared and is on pace to generate more than 1,300 new jobs in the next few years. The partnership with colleges and universities has proven to be strong with providing talent in the automotive advance manufacturing areas. Charlotte's economy from healthcare has also seen an uptick with the recent changes to its two hospital systems, Atrium Health (formerly known as Carolinas Healthcare System) and Novant Health. The city also has an advantage when it comes to fintech due to the financial institutions here and tech companies such as AvidXchange, Microsoft, and LendingTree. As more events and businesses move online, Charlotte companies continue to invest in digital technology
---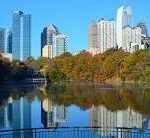 Atlanta GA
Atlanta is a prominent southern city with lots of growth over the last 50 years. The metro Atlanta area alone is a mix of 29 counties and 149 cities and towns. In 2019, it was home to over 6 million people and still claims the busiest airport in the world, Hartsfield-Jackson airport. Atlanta is headquarters to 16 Fortune 500 companies including The Home Depot, United Parcel Service (UPS), Delta Air Lines, The Coca-Cola Company, The Southern Company, and Newell Brands, Inc. just to name a few. Its key industry sectors include bioscience, fintech, technology, supply chain, and advanced manufacturing. Atlanta is a prime location for logistics and supply chain due to its infrastructure and can attract incredibly good talent that enjoys living in the city. However, Atlanta like most major cities, has seen layoffs in the hospitality industry due to slowed traveling during the pandemic. Atlanta's workforce has had challenges with filling critical high-skilled jobs and backfilling retirees even though their workforce is very educated and end to employ people in the areas of professional, scientific, and technical services. Being a car dependent city, most residents have more than one vehicle to commute around the city. Commute times very in Atlanta depending on the time of day, but average about 25.6 minutes according to the Census Bureau. This is important to know since it does affect household incomes and requires more spend on transportation.
---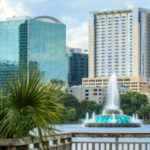 Orlando FL
Everybody mainly knows Orlando for its theme park presence. There is no mystery to where Disney World, Universal Studios, or Sea World is and leisure and hospitality accounts for 20% of the jobs in the area. Disney World is the largest employer in the area with over 70,000 employees and have made plans to reduce the workforce by 6,700. However, Orlando could turn into a vulnerable area because of the workforce being at risk due to transportation, leisure, and hospitality from the pandemic. Orange county and Osceola county were at 6% and 8% unemployment rates earlier in 2020, respectively. The highest rates in all of Florida. There is some light at the end of the tunnel because Orlando is also home to some other sectors including technology, aerospace and defense, manufacturing, warehousing, and distribution. Aviation and aerospace have been seated in Orlando for many years. Lockheed Martin and Northrop Grumman are two major defense contractors providing jobs in Orlando. The population in Orlando is quite young, diverse, and very well-educated. Thanks to the University of Central Florida on the east side of Orlando, UCF's student count has mounted to over 60,000 which will provide a strong labor pool in the future. Orlando still has room for growth due to its land access in the surrounding areas of central Florida and global companies choosing to call Orlando their new home.
---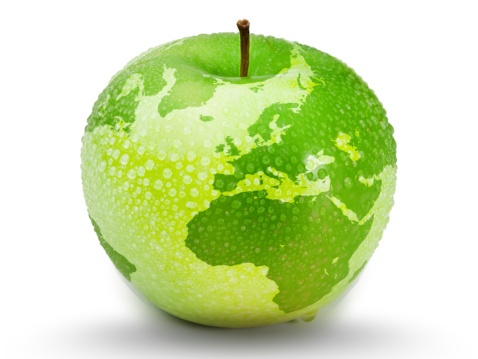 Clients
This service's current clients or employers include:
Smithfield Foods
Based in Smithfield, Virginia, we are the world's largest pork processor, the largest hog producer in the United States and a leader in numerous packaged meats categories. Popular brands include Smithfield®, Eckrich®, Nathan's Famous®, Farmland®, Armour®, Farmer John®, Kretschmar®, John Morrell®, Cook's®, Gwaltney®, Carando®, Margherita®, Curly's®, Healthy Ones®, Morliny®, Krakus®, and Berlinki®. We are committed to providing good food in a responsible way and maintaining robust animal care, community involvement, employee safety, environmental, and food safety and quality programs.
---
Kimberly Clark
Fueled by ingenuity, creativity, and an understanding of people's most essential needs, Kimberly-Clark's 40,000 employees around the world create products that help individuals experience more of what's essential to them. Our well-known global brands, including Andrex, Cottonelle, Depend, Huggies, Kleenex, Plenitude, Poise, Scott and U by Kotex, are an indispensable part of life for people in more than 175 countries, and we hold the No. 1 or No. 2 brand share in 80 countries. We also understand our responsibility to make a positive contribution to the people we serve around the globe. Our sustainable practices support a healthy planet and build stronger communities to ensure our business thrives for decades to come. In all that we do, we're building a legacy of positive impact. For nearly 150 years, we've had the foresight to find new ways to make lives better. From creating new categories to starting new conversations, we are constantly innovating our products and our practices to serve and care for the ever-changing needs of the people we touch at all stages.
---
Newell Brands
For hundreds of millions of consumers, Newell Brands makes life better every day where they live, learn, work and play. We're turning Newell Brands into a leading, global consumer goods company, led by collaborative people and powered by advantaged capabilities such as Design, Innovation and eCommerce, ultimately becoming a simpler, faster and stronger organization.
---
Parker Hannifin
Parker Hannifin is a Fortune 250 global leader in motion and control technologies. For more than 100 years the company has engineered the success of its customers in a wide range of diversified industrial and aerospace markets. Parker's engineering expertise and broad range of core technologies uniquely positions the company to help solve the world's greatest engineering challenges.
---
Charter Communications
Charter Communications, Inc. is a leading broadband connectivity company and cable operator serving more than 30 million customers in 41 states through its Spectrum brand. Over an advanced communications network, the company offers a full range of state-of-the-art residential and business services including Spectrum Internet®, TV, Mobile and Voice.
---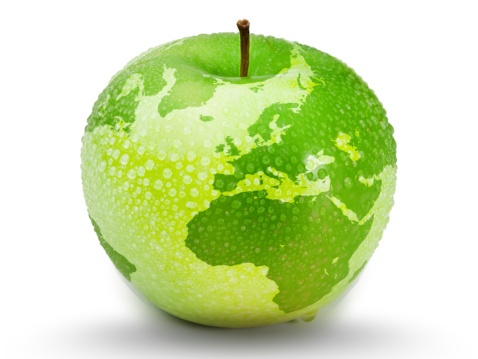 Service Benefits
Customer Service
Process improvement
Customer retention
Customer satisfaction
Service improvement
Service optimization
Value management
Customer research
Customer support
Performance indicators
Consumer analytics
Production
Lean management
Logistics management
Production optimization
Operational excellence
Cost reduction
Process innovation
Procurement management
Quality management
Supply chain process
Supplier quality
Management
Productivity improvement
Strategic planning
Supply chain process
Process repeatability
Process decentralization
Organizational change
Organizational design
Process improvement
Performance improvement
Project management
Bronze Service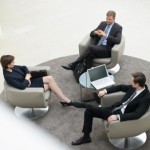 Monthly cost: USD $1,500.00
Time limit: 5 hours per month
Contract period: 12 months
Bronze service includes:
01. Email support
02. Telephone support
03. Questions & answers
04. Professional advice
05. Communication management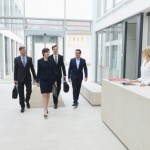 SERVICE DESCRIPTION
The Bronze Client Service (BCS) for Supply-Chain Strategy provides clients with an entry level option and enables client contacts to become personally acquainted with Ms. White over a sustainable period of time. We suggest that clients allocate up to a maximum of 5 Key Employees for this service. Your Key Employees can then contact the consultant via email, whenever they feel that they need specific advice or support in relation to the consultant's specialist subject. The consultant will also be proactive about opening and maintaining communications with your Key Employees. Your Key Employees can list and number any questions that they would like to ask and they will then receive specific answers to each and every query that they may have. Your Key Employees can then retain these communications on file for future reference. General support inquiries will usually receive replies within 48 hours, but please allow a period of up to 10 business days during busy periods. The Bronze Client Service (BCS) enables your Key Employees to get to know their designated Appleton Greene consultant and to benefit from the consultant's specialist skills, knowledge and experience.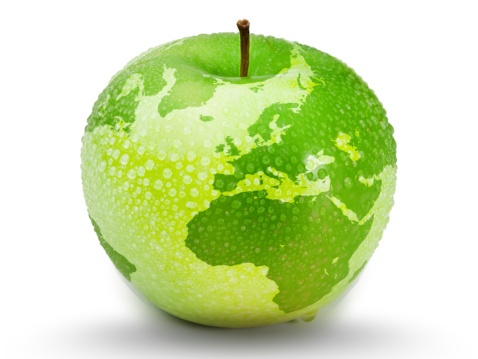 Silver Service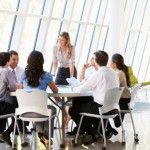 Monthly cost: USD $3,000.00
Time limit: 10 hours per month
Contract period: 12 months
Bronze service plus
01. Research analysis
02. Management analysis
03. Performance analysis
04. Business process analysis
05. Training an