Supply Chain Process Improvement
Accredited Consulting Service for Mr. Hendricks MBA BBA Accredited Senior Consultant (ASC)
Executive Summary Video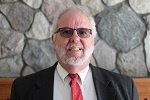 The Appleton Greene Accredited Consultant Service (ACS) for Supply Chain Process Improvement is provided by Mr. Hendricks and provides clients with four cost-effective and time-effective professional consultant solutions, enabling clients to engage professional support over a sustainable period of time, while being able to manage consultancy costs within a clearly defined monthly budget. All service contracts are for a fixed period of 12 months and are renewable annually by mutual agreement. Services can be upgraded at any time, subject to individual client requirements and consulting service availability. If you would like to place an order for the Appleton Greene Supply Chain Process Improvement service, please click on either the Bronze, Silver, Gold, or Platinum service boxes below in order to access the respective application forms. If you have any questions or would like further information about this service, please CLICK HERE. A detailed information guide for this service is provided below and you can access this guide by scrolling down and clicking on the tabs beneath the service order application forms.
Consultant Profile
Mr Hendricks is an approved Senior Consultant at Appleton Greene and he has experience in production, management and globalization. He has achieved a Masters of Business Administration, a Bachelor of Business Administration and is Certified in Production and Inventory Management. He has industry experience within the following sectors: Aviation; Aerospace; Automotive; Transport and Logistics. He has had commercial experience within the following countries: United States of America, or more specifically within the following cities: Ann Arbor MI; Detroit MI; Toledo OH; Cleveland OH and Cincinnati OH. His personal achievements include: developed strategy trained associates SAP; facilitated improvement scrap rate; implemented lean manufacturing processes; improved cycle count accuracy and JIT sequencing supplier. His service skills incorporate: SAP implementation; master scheduling; inventory management; work management and performance optimization.
To request further information about Mr. Hendricks through Appleton Greene, please CLICK HERE
Executive Summary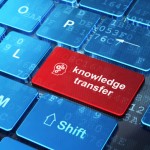 Supply-Chain
The need for this Unique Service Proposition is because companies need to focus on Communication, Supply Analysis, Manufacturing Planning, Manufacturing Control and Strategies / Applications.
John Wooden was a Basketball Coach at UCLA from 1948 to 1975. Wooden coached UCLA to 10 NCAA Men's Basketball Championships in 12 years between 1963 and 1975. The best high school basketball players in the United States of America came to UCLA to study and play basketball. The players would shoot baskets from 25 to 30 feet. Coach Wooden told them that is great but now I want you to make 100 layup baskets in a row.
Having worked with Companies with poor supplier ratings, I discovered the need to go back to and review the basics, indeed it is essential for success. I worked with a Supplier that was scrapping 80 to 90% on a certain product line. A team approach was taken that consisted of the Executive Management Team, a Customer and 3 tiers of Suppliers, that collectively changed the results to 0% Scrap. I have also experienced working with a Customer and Supplier where the relationship was very tenuous. The Supplier could only produce 50% of their Customer's requirements during the startup of a new product launch. I was able to work with a team that eventually made it possible for the Supplier to meet all of the Customer's Requirements.
About Zapp! The lightning of empowerment. Most managers know that revitalization in their companies must occur from the ground up. But how do you get that message across to employees without applying the kind of pressure that makes them even less productive? The answer is empowerment. In this very motivational service, you will find specific strategies designed to help you encourage responsibility, acknowledgment, and creativity so that employees feel that they "own" their jobs.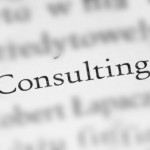 Service Methodology
The Methodology of this Unique Service Proposition (USP) will be to review the basics. As a Professional Tennis Instructor and Student of Sports, I recommend reviewing the basics at all times so that people do not lose sight of the goal or mission.
The Peter Drucker theory of management embodies many modern management practices. Peter Drucker, also known as the Father of Modern Management Theory, coined terms and strategies that are still used today. He advocated for a more flexible, collaborative workplace, and the delegation of power across the board. According to Drucker, "management is doing things right; leadership is doing the right things." Unlike many early management theorists, Drucker thought that subordinates should have the opportunity to take risks, learn and grow in the workplace.
Drucker's management theory embodies many modern concepts, including: Decentralization (He wanted all employees to feel valued and empowered, like their work and voice mattered. He believed in assigning tasks that inspire workers, and bringing supervisors and their subordinates together to achieve common, company goals.), Knowledge work (Knowledge workers are those whose jobs require handling or using information, such as engineers or analysts. Drucker placed high value on workers who solved problems and thought creatively. He wanted to cultivate a culture of employees who could provide insight and ideas.), Management by objectives (process that encourages employees of all levels to work together. Each worker has an equal say, sharing their own insight and opinions to reach common ground. From there, teams establish shared goals and delegate tasks according to skill sets and interests. There are five steps of MBO: Review goals, Set objectives, Monitor progress, Evaluate performance, and Reward employees), and S.M.A.R.T. (The acronym calls for each objective to be: Specific, Measurable, Achievable, Relevant, and Time-Oriented).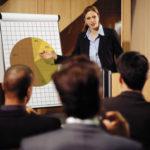 Service Options
Companies can elect whether they just require Appleton Greene for advice and support with the Bronze Client Service, for research and performance analysis with the Silver Client Service, for facilitating departmental workshops with the Gold Client Service, or for complete process planning, development, implementation, management and review, with the Platinum Client Service. Ultimately, there is a service to suit every situation and every budget and clients can elect to either upgrade or downgrade from one service to another as and when required, providing complete flexibility in order to ensure that the right level of support is available over a sustainable period of time, enabling the organization to compensate for any prescriptive or emergent changes relating to: Customer Service; E-business; Finance; Globalization; Human Resources; Information Technology; Legal; Management; Marketing; or Production.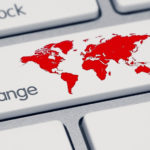 Service Mission
Coach John Wooden, the legendary UCLA coach who led his teams to numerous championships and double-digit winning streaks, began learning the rules of success at an early age. His father taught him that it was better to be the best person he possibly could rather than strive to be better than everyone else.
The Service Mission of the Unique Service Proposition (USP) is to be the best one can be rather than striving to be better than everyone else. If Team Members focus on being the best they can be they will achieve their goals. If not, they will be frustrated with not being better than everyone else. Frustration is realizing we need to deal with the way things are rather than the way we wish they were. Team members need to play the cards they have been dealt rather than the cards they were not dealt.
The aim is to be the best we can be and not be frustrated because of the way things are. We need to look at our circumstances and rise above the difficulties we encounter. "Discipline yourself and others won't need to." –John Wooden It is a very challenging instruction when we give it to ourselves. Sometimes when a leader lacks self-discipline, there is no one watching. "I coined my own definition of success, which is peace of mind attained only through self-satisfaction in knowing you made the effort to do the best of which you're capable," Wooden said he considered every practice session to be a journey, an opportunity for daily improvement.
The purpose is to help, to prevent, to correct, to improve, rather than to punish. Criticism is not meant to punish, but rather to correct something that is preventing better results. The only goal is improvement. For an athlete to function properly, he must be intent. There has to be a definite purpose and goal if you are to progress. If you are not intent about what you are doing, you aren't able to resist the temptation to do something else that might be more fun at the moment.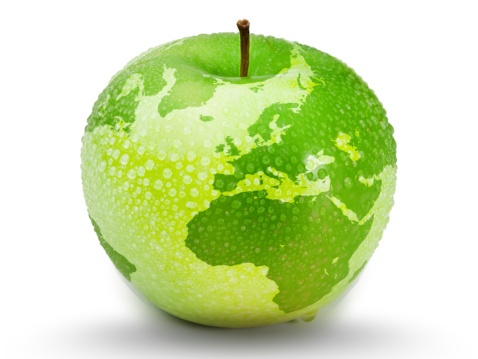 Service Objectives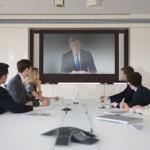 The following list represents the Key Service Objectives (KSO) for the Appleton Greene Supply Chain Process Improvement service.
Communication
Communication is crucial to supply chain success and yet it is surprisingly one of the biggest areas in need of improvement. When it comes to cooperating with staff in other departments, many procurement professionals admit it is very difficult. And when it comes to communicating with those outside the organization, i.e. the suppliers, communications can become even further strained. The Importance Of Communication In Supply Chains: It all boils down to the simple fact that with proper communication between stakeholders and external suppliers, more creative ideas can be brought to the table, thus improving the process. If people from different points of the process are able give ideas for improvements based on firsthand experience, it stands to reason that this will made for a much better managed process. If communication is limited, so is the ability of the procurement department to influence the end to end procurement process. Steps To Improving Procurement Communications: If we are to tackle this communication issue in supply chains, there are some steps that procurement professionals need to consider: Prioritize stakeholders/suppliers. Assess how supportive your stakeholders are and their importance to the organization. Suppliers; consider the impact it would have on your business if they stopped supplying and how strategic they are. Regularly meet with stakeholders and suppliers. By getting together with them on a regular basis (weekly for instance) you can highlight and tackle their concerns and worries as they occur. Don't be scared to over-communicate, make sure they are regularly updated even if it's just a quick summary email. With suppliers it's also important to regularly asses how you can improve your relationship from both sides, and offer constructive feedback to the supplier as well as asking for it yourself. Always offer options. After negotiations, produce a list of options and relevant cases that back up each. This way, you are giving the stakeholders some influence and aren't taking the decision out of their hands, making them feel they have status. When it comes to the communication method itself, you should assess which method best suits the situation and will deliver the optimum results. There are also some basic principles to consider when it comes how you communicate with stakeholders and suppliers: Be clear. This may sound like an obvious basic principle, but it's vital to make sure the 'narrative' of the proposal comes across, so stakeholders understand and are excited by what you are proposing. Use a brief headline to sum up the proposal and focus on the benefits the project will deliver as well as how they will be achieved. Tailor it. When getting across the key benefits of the project, don't just focus on general benefits and costs. Consider the stakeholders you are addressing and tailor it to show how you will tackle their own individual concerns. Be personal and pragmatic. Often with stakeholders, it's more beneficial to give them a call or pay a quick visit than to send less direct communication such as emails. A personal and pragmatic approach will get faster and better results when aiming to implement change. The importance of communication both with internal stakeholders and external suppliers cannot be overlooked. With the right steps taken and changes applied you can turn around poor communication and improve the procurement process.
Supply Analysis
Supply Analysis is a research and analysis done to understand the supply trends and responses to changing market and production variables. Supply Analysis considers the production costs, raw material costs, technology, labor wages etc. The analysis helps the manufacturers and companies to understand the impact of these variables on supply and eventually demand. The goal of demand-supply chain is to make sure that the supply and demand work properly. The demand should be met, and supply should not be more than what expected. There are lot of variables which are considered in demand analysis and supply analysis. Supply Analysis helps manufacturers to analyze the impact of production changes, policies on increase or decrease in supply of finished goods. e.g. newer upcoming technology can help produce more goods in same amount of time. The analysis can help determine if this new technology should be adopted or not. Also if this technology can help produce more, is the demand there for more products. What impact will it have on the current labor and how would be it impact supply in the market.
Manufacturing Planning
Planning is an essential part of every manufacturer's life and the key to effective inventory and resource management. Even engineer-to-order and lean make-to-order manufacturers must plan for materials and resources (equipment, capacity, people/skills) to be available to satisfy customer requirements. Manufacturing planning is a coordinated process involving demand management, forecasting, master scheduling, material planning (MRP), and capacity planning, fully integrated with operational management applications including production control, inventory management, and procurement. Planning is all about turning customer demand, a combination of real orders and forecasted demand, into production schedules and planned purchases mapped out in time to assure that the materials, parts and products are available when needed but only in the quantity needed and at the time needed to keep the plant operating efficiently with minimal excess inventory. Execution applications – in production and purchasing – ensure that all activities are coordinated and work is completed on time, maximizing the efficient use of resources. The result is on-time shipment, happy customers, and minimal costs. This coordinated planning and execution 'closed loop' also keeps things coordinated in the face of changing demand, unexpected disruptions and other challenges.
Manufacturing Control
Manufacturing control is the activity of monitoring and controlling a large physical facility or physically dispersed service. It is a "set of actions and decision taken during production to regulate output and obtain reasonable assurance that the specification will be met." The American Production and Inventory Control Society, nowadays APICS, defined production control in 1959 as: Production control is the task of predicting, planning and scheduling work, taking into account manpower, materials availability and other capacity restrictions, and cost so as to achieve proper quality and quantity at the time it is needed and then following up the schedule to see that the plan is carried out, using whatever systems have proven satisfactory for the purpose. Production planning and control in larger factories is often run from a production planning department run by production controllers and a production control manager. Production monitoring and control of larger operations is often run from a central space, called a control room or operations room or operations control center (OCC). The emerging area of Project Production Management (PPM), based on viewing project activities as a production system, adopts the same notion of production control to take steps to regulate the behavior of a production system where in this case the production system is a capital project, rather than a physical facility or a physically dispersed service. Production control is to be contrasted with project controls. As explained, project controls have developed to become centralized functions to track project progress and identify deviations from plan and to forecast future progress, using metrics rooted in accounting principles.
Strategy / Applications
Supply chain management operates at three levels: strategic, tactical, and operational. At the strategic level, company management makes high-level strategic supply chain decisions that are relevant to whole organizations. The decisions that are made with regards to the supply chain should reflect the overall corporate strategy that the organization is following. The strategic supply chain processes that management has to decide upon will cover the breadth of the supply chain. These include product development, customers, manufacturing, vendors, and logistics. Product Development: Senior management has to define a strategic direction when considering the products that the company should manufacture and offer to their customers. As product cycles mature or products sales decline, management has to make strategic decisions to develop and introduce new versions of existing products into the marketplace, rationalize the current product offering, or developing a new range of products and services. These strategic decisions may include the need to acquire another company or sell existing businesses. When making these strategic product development decisions, the overall objectives of the firm should be the determining factor. Customers: At the strategic level, a company has to identify the customers for its products and services. When company management makes strategic decisions on the products to manufacture, they need to then identify the key customer segments where company marketing and advertising will be targeted. Manufacturing: At the strategic level, manufacturing decisions define the manufacturing infrastructure and technology that is required. Based on high-level forecasting and sales estimates, company management has to make strategic decisions on how products will be manufactured. The decisions can require new manufacturing facilities to be built or to increase production at existing facilities. However, if the overall company objectives include moving manufacturing overseas, then the decisions may lean towards using subcontracting and third-party logistics. As environmental issues influence corporate policy to a greater extent, this may influence strategic supply chain decisions with regards to manufacturing. Suppliers: Company management has to decide on the strategic supply chain policies with regards to suppliers. Reducing the purchasing spend for a company can directly relate to an increase in profit and strategically there are a number of decisions that can be made to obtain that result. Leveraging the total company's purchases over many businesses can allow company management to select strategic global suppliers who offer the greatest discounts. But these decisions have to correspond with the overall company objectives. If a company has adopted policies on quality, then strategic decisions on suppliers will have to fall within the overall company objective. Logistics: As well as strategic decisions on manufacturing locations, the logistics function is key to the success of the supply chain. Order fulfillment is an important part of the supply chain and company management needs to make strategic decisions on the logistics network. The design and operation of the network have a significant influence on the performance of the supply chain. Strategic decisions are required in warehouses, distribution centers which transportation modes should be used. If the overall company objectives identify the use of more third-party subcontracting, the company may strategically decide to use third-party logistics companies in the supply chain. Strategic decisions determine the overall direction of the company's supply chain. They should be made in conjunction with the companies overall objectives and not biased towards any particular product or regional location. These high-level decisions can be refined, as required, to the specific needs of the company at the lower levels which allow for tactical and operational supply chain decisions to be made. Summary: The primary and overriding goal of any supply chain is to make sure a company is delivering the orders its customers want when its customers want those orders—and accomplish this by spending as little money as possible. Only by lowering costs and improving performance can a supply chain be truly optimized. When a supply chain is managed at the operational, tactical and strategic levels—it has the best chance of helping its company reach its goals. When the strategic supply chain is optimized, a company is delivering what its customers want, when its customers want it—and spending as little money as possible getting that done.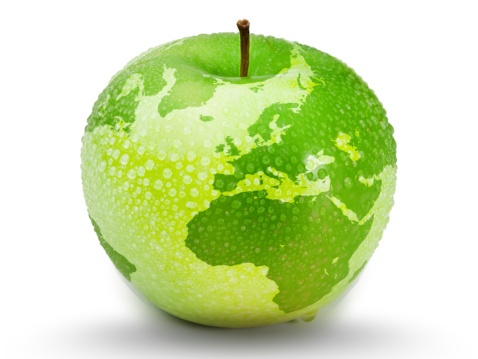 Testimonials
Faurecia
"As a Material Planner, Mr. Hendricks was responsible for creating and updating supplier releases, ensuring on time delivery of production material, and supplier performance. In his role as a SAP Key User, he played an instrumental role in transitioning legacy processes and procedures to the SAP environment and developing the SAP cycle process for the plant. Additionally, Mr. Hendricks effectively scheduled and managed the daily cycle count process, coordinating the activities of 4 cycle checkers across a 24×7 operation. Mr. Hendricks was always willing to offer his assistance and had an excellent rapport with the many constituents served by Production Control & Logistics, including production, suppliers, material handling, and other stake holders. I would highly recommend him for any position or career that he may now choose to pursue."
---
MTU-Online
"This is my personal and professional recommendation for Mr. Hendricks. In my previous assignment at MTU, as the Manager in charge of Parts Customer Service and Material Planning, I had the pleasure of hiring Mr. Hendricks for Material Planning and Scheduling. He immediately brought a lot of enthusiasm and commitment to the job. His attention to detail and willingness to take on new assignments have assisted him to adapt quickly to the changing work environment at MTU. Mr. Hendricks' knowledge of SAP, material planning skills and can-do attitude, made him a well-respected member of the After Sales Team. His daily contacts with the offices in Germany and his coordination of emergency parts drop shipments, gave him valuable experience in dealing with German business culture and in tracking international shipments. I highly recommend Mr. Hendricks."
---
Valeo North America
"I highly recommend Mr. Hendricks as a candidate for employment. He was employed as Supply Chain Material Planning & Production Control Supervisor. Mr. Hendricks was responsible for coordination and management the MPS ( master production schedule) & SIOP ( Sales, inventory and operation plan) process. He managed the load of the plant and proposed resources regarding customer demands, recognizing and managing all demand for products from customers by driving SIOP & MPS as well to manage the material procurement from suppliers. Mr. Hendricks has excellent communication skills. In addition, he is extremely organized, reliable and computer literate. Mr. Hendricks can work independently and is able to follow through to ensure that the job is done. He is flexible and willing to work on any project that is assigned to him. Mr. Hendricks would be a tremendous asset for any company and h