Supply-Chain Management
Accredited Consulting Service for Mr. Martinez ISE Accredited Executive Consultant (AEC)

The Appleton Greene Accredited Consultant Service (ACS) for Supply-Chain Management is provided by Mr. Martinez and provides clients with four cost-effective and time-effective professional consultant solutions, enabling clients to engage professional support over a sustainable period of time, while being able to manage consultancy costs within a clearly defined monthly budget. All service contracts are for a fixed period of 12 months and are renewable annually by mutual agreement. Services can be upgraded at any time, subject to individual client requirements and consulting service availability. If you would like to place an order for the Appleton Greene Supply-Chain Management service, please click on either the Bronze, Silver, Gold, or Platinum service boxes below in order to access the respective application forms. A detailed information guide for this service is provided below and you can access this guide by scrolling down and clicking on the tabs beneath the service order application forms.
Consultant profile

Mr Martinez is an approved Executive Consultant at Appleton Greene and he has experience in production, customer service and globalization. He has achieved a Bachelor of Industrial and Systems Engineer. He has industry experience within the following sectors: Consumer Goods; Logistics; Manufacturing; Fast Moving Consumer Goods and Consultancy. He has had commercial experience within the following countries: Mexico; Costa Rica; Panama; United States of America and Puerto Rico, or more specifically within the following cities: Mexico City; San Jose; Panama City; Cincinnati OH and San Juan. His personal achievements include: E2E supply chain optimization; supply chain design; inventory management & control; supply chain time optimization and supply chain work process Improvement. His service skills incorporate: supply management; inventory control; production planning; materials planning and supply design.
To request further information about Mr. Martinez through Appleton Greene, please CLICK HERE.
---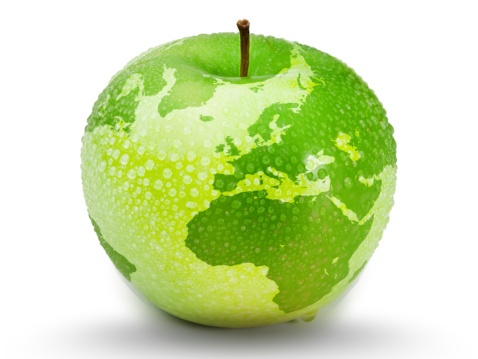 Executive summary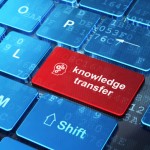 Supply-Chain Management
The Supply-Chain Management consulting service is focused on improving the end-to-end productivity of global, regional and/or local supply chains. Successful supply chain management requires proper end to end synchronization in order to improve productivity by reducing or eliminating time (waste) within the supply chain. An important element that is constantly overlooked is that ~70% of the future performance of the supply chain is fixed at design! Yet, companies do not provide the focus nor resources to ensure supply chains are properly designed from the beginning. Those companies that properly and timely address reducing supply chain time and complexity will have an important competitive advantage versus their peers. This effort does not only pay-off on improved service and reduced inventories, but it also enables end to end synchronization by partnering all organizations involved in the supply chain (internal and external players) into collaborative value creation all the way from suppliers to customers by eliminating 8 types of waste: Overproduction, waiting times, Transportation, extra and over processing, Inventory, defects/re-work, Motion and non-utilized resources.
The service looks into the organizations Key Performance Indicators (KPI's) related to Service, Cash and Cost and helps translate the compelling business needs into Supply Chain operational elements. These elements are documented under an operating strategy which then becomes the guiding principle for any actions/decisions throughout (or within) the different organizations and levels. The service proposal is designed to enable clear understanding and practical "down to earth" solutions that can be easily implemented and followed and not confusing the organizational teams in multiple "theoretical" concepts, exercises and best wishes. Given the broad spectrum of elements in a supply chain, the consulting service helps the organization identify the main issues to be addressed and define the scope of the supply chain intervention, which could include one or all of the following: a) Supply Chain Design, b) Supply Chain synchronization across the organization via Daily, Weekly, Monthly, Quarterly and annual drumbeats, c) Clear metrics understanding, tracking and reporting, d) Implementation of standardized work processes, e) Renewal and improvement review cycles. Once the scope and objectives are aligned, the consulting service can provide coaching to the team on the development of the operating strategies, develop the operating strategies for the organization and/or lead the full implementation of the operational elements at the department or corporate level. As a result of the Supply Chain Management consulting service, the teams will then be enabled to be more proactive about the way in which they plan, develop, implement and manage the supply chain. The Supply-Chain Management consulting service will help you address these outages on a simple, clear and hands-on approach without the nuisance of complex systems, tools, simulations and cumbersome theory.
---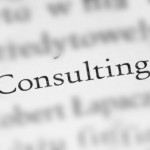 Service Methodology
Service is modelled as a horizontal array of work processes within and across vertical department layers. By engaging the appointed heads of each department through interviews, scorecard and metric reviews, an initial assessment of the business situation is developed. Along with top management, this data is then reviewed to define the key intervention areas where the consulting service will be focused. Once scope has been narrowed, a 5 step process, targeted for the specific issue to be addressed, will be applied: 1) Get prepared, 2) Understand the situation, 3) Restore the work processes, 4) Improvement and implementation, 5) Standardization and re-application.
Following these steps is crucial to understand if current work processes are aligned and valuable to the business strategy. It will also help to establish a performance baseline for the supply chain element chosen. The approach starts by making sure that the process is properly executed as per design; once base conditions are achieved process improvement methodologies are incorporated in order to improve productivity for the selected set of supply chain elements. This will drive us to a new set of standards that can then be re-applied across functions or organizations. Main interventions include improving and/or re-designing current work processes and practices while increasing employee skills and capabilities (via leveraging existing systems or implementing upgrades); all the way up to End to end Supply chain re-design from vendors to customers enabling supply chain time reduction for improved agility and reduced cost and cash; as per corporate guidelines and business needs by using a stakeholder management approach.
---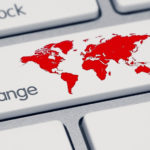 Service Options
Companies can elect whether they just require Appleton Greene for advice and support with the Bronze Client Service, for research and performance analysis with the Silver Client Service, for facilitating departmental workshops with the Gold Client Service, or for complete process planning, development, implementation, management and review, with the Platinum Client Service. Ultimately, there is a service to suit every situation and every budget and clients can elect to either upgrade or downgrade from one service to another as and when required, providing complete flexibility in order to ensure that the right level of support is available over a sustainable period of time, enabling the organization to compensate for any prescriptive or emergent changes relating to: Customer Service; E-business; Finance; Globalization; Human Resources; Information Technology; Legal; Management; Marketing; or Production.
---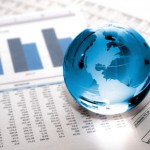 Service Mission
Our service mission is to ensure that the organization is better equipped with supply chain solutions that will drive improved Supply Chain productivity by driving out end to end waste. By using the consulting service approach, it will become evident to management which areas of the organization require re-alignment versus the corporate objectives, which processes need to be modified or updated in order to ensure they add value and contribute to the business compelling needs. Furthermore, this approach will help develop and document a set of aligned supply chain operating principles guiding the operational decisions within and across departments and organizations. Having a unified set of Supply Chain guiding principles agreed-to and documented as an operating strategy will enable better supply chain performance which in consequence will translate into a competitive advantage for the long term. At the department and individual level, the process will help demonstrate how each individual contribution links to the corporate strategies and make more tangible the contributions of individuals and departments to the overall success of the corporation. This should also enable better synchronization between departments and organizations, reducing conflicting measures that drive significant re-work and "silo" mentality across the corporation. By reviewing the chosen supply chain element, the organization, along with the consulting service, will be able to determine if a specific work process is required, why the work process is not performing as expected, identify issues and develop solutions to restore to basic conditions and if needed, develop improvement steps to increase the productivity of the work process selected.
---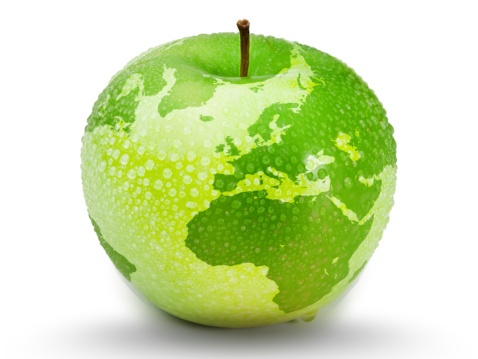 Service objectives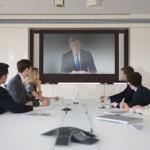 The following list represents the Key Service Objectives (KSO) for the Appleton Greene Supply-Chain Management service.
Business Review
The first objective of the service is to gather and understand the current status of the company's key performance indicators as it relates to Supply Chain Management; which includes interviews with Top management and department heads. Each will be asked to explain: a) their department metrics and how they align (or not) to the overall corporation strategy; b) how strategies and tactics are deployed and reviewed within the different organizations and c) main outages or key opportunities in synchronizing the supply chain. This should provide a broad spectrum of current Supply Chain performance and interactions along and across departments and organizations. It is no surprise that some corporate measures contradict each other, making it difficult for departments to execute in favor of overall corporate objectives even if this requires not delivering specific department goals. Being able to have a macro view of the correlations enables top management to better align where to focus the corporation efforts and where to flow resources in order to ensure breakthrough improvements throughout the supply chain. Since most probably, several opportunities will be uncovered, a well thought improvement master plan can be developed focused on the most important issues at hand. This master plan can then be reviewed regularly with top management and adjusted as the business conditions change over time. An executive summary will be published and reviewed with top management highlighting the Supply Chain opportunities which will become the base for discussing and aligning the scope of the service intervention. Owners of each specific operational element will be assigned, with the task of ensuring both compliance and renewal of the operational element as well as alignment across the different departments and organizations.
Scope Definition
Given that end to end supply chain management involves several touchpoints across organizations and layers, it is critical to start narrowing down the service approach. The proposed service scope will be based upon top managements input on the most pressing improvement needs arising from the business review and/or corporate strategy. The executive summary from the business review will be the base for highlighting key opportunity areas to be addressed in order to significantly improve Supply Chain performance across the corporation. Depending on the supply element or elements chosen to address, a specific assessment will be performed for each element. Some will require aligning and adjusting planning parameters, while others will require a larger intervention that could include a total supply chain re-design in order to better align the supply chain with the overall corporate objectives. The scope definition will pinpoint the key areas of the organization or departments that need to be synchronized in order to improve or sustain performance over time. It will also highlight the resources and time required to implement the specific changes, along with the expected results after the implementation. Department heads involvement becomes crucial at this stage since most of the times the change requires a cultural change within the departments or organization, which can only be driven by having top management fully aligned with the change and enabling the different teams to align on a common objective which will drive overall better performance. Top performers from each organization must be part of the team charter in order to help drive the change within the department and foster the implementation of the renewed work processes within the different execution teams.
Basic Conditions
Once the scope has been aligned, the next objective is to determine if the work processes are: 1) Relevant to the corporate objective; 2) Effective and efficient and 3) Properly managed and followed. Based on the findings, specific actions to address what we will call "defects" will be listed and established as action plans to first return the process or processes to "base conditions". Understanding the relevance of the work process against the corporations compelling business need is an important and yet normally overlooked question. In several instances, resource have been assigned to develop and execute work processes that are no longer relevant for the current business conditions; therefore generating re-work or adding unnecessary time to the supply chain. Now, assuming the processes are relevant, the next objective is to identify if the process is being managed and followed. This will be done by understanding the purpose of the work process, the output and in-process measures, how do they connect and are discussed within the department and their link to the overall corporate strategies and objectives. A poorly managed work process will definitely not be performing at its best potential. Similarly, a well-managed process that is not followed will not be able to deliver breakthrough results. A well-managed process implies that output and in-process measured are clear, owners for each have been assigned and a specific drum beat exists on which the measures are reviewed and outages are addressed. If the process is not followed, it is important to understand if the outage is driven by lack of capability or training, a cumbersome process or just lack of relevance within the departments or organizations. At this point, the process has been returned to its basic operational conditions; which means that the process is delivering the results that is expected to deliver and for which it was designed. Moving forward, the next objective of the service would be to do a clear assessment of each of the work process tasks in order to narrow down the improvements required to take the work process and results to a new benchmark level; which will be the beginning of the organization's continuous improvement journey.
Improvement Implementation
The objective of the improvement implementation is to return the transform the work processes in order to deliver an improved level of results. This means, ensuring that the established work process is relevant to deliver the company goals and strategies, it's efficient, properly managed, people are clear on the importance of execution, are properly trained and enabled to execute it with excellence. In order to ensure the right work process is in place, we start with a brainstorming session of potential improvements followed by a series of iterations will happen as means of testing the different solutions recommended by the teams. An important focus will be placed on eliminating, combining, reducing and simplifying operations, work processes and/or interactions within and across the different disciplines. The consulting service will help identifying the process owner or owners that will managing the governance of the work process tasks involved and will be responsible of ensuring a flawless execution. This last element requires management to provide continuous support and acknowledge the importance and relevance of the work process and work process ownership. With the right work process in place, we will guarantee that the output measure for which the work process was designed will be delivered consistently. In addition, clear in-process measures will be established and a "review drumbeat" developed, which will help management to receive early warnings in case the process is drifting. This would trigger a review with the work process owner to determine if the work process needs to be renewed or if the operational or business environment has changed significantly as to require an intervention and re-design of the established work process.
Standard Re-application
Now that the work process has been taken to a new level, the objective is to ensure the process is standardized, well documented, those doing the work are properly trained and qualified and that visual systems and reporting is in place. The process owner maintains the governance of the overall process by coaching and providing feedback to executors through the analysis of the in-process and output measures as defined on the work process standard. With these, future improvements can be easily accomplished as the organization is completely clear on the execution elements that affect the results. In addition, the organization will see an improved level of collaboration within the different teams. Having removed waste from the system significantly reduces the amount of re-work within and between departments, which are normally an important source of discomfort and finger-pointing between different areas of the organization. By having clarity on the work process tasks, responsibilities, timings and expected results, teams will be better prepared to implement improvements and collaborate further as a way to increase productivity and deliver better results. This internal joint venture will be easily visible across organizations which will then be attracted to review and improve their own work processes through this proven and sustained continuous improvement program. The standard re-application is a key enabler for each of the teams in order to become auto sufficient in understanding how they are performing, when to drive an intervention and how to provide coaching and training to new members, in order to ensure the work processes continuously deliver value to the organization.
---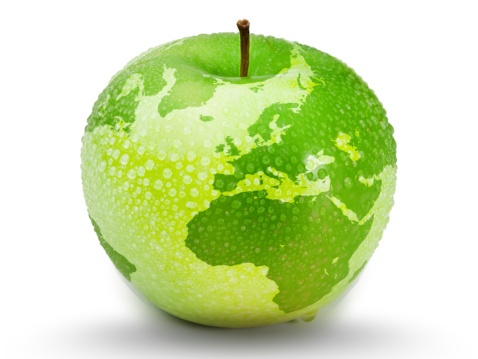 Achievements

Proctor and Gamble International
Supply Chain Management: End to end supply chain management is my core competency. I have managed several businesses with different supply chain scopes, designs and parameters. Experience includes managing global, regional and local supply chains for $2+ Billion USD businesses including the Americas, Europe and Asia. Supply chains include "high and slow rotation" consumer goods, in-house manufacturing, contracted manufacturing and local or global suppliers. In all businesses managed, supply chain performance has been consistently improved including service to customers, inventory reductions and productivity gains across the end to end supply chain. Improvements have been achieved through the implementation or fix of work processes, training and qualification and/or a complete supply chain re-design to ensure that the supply chain can deliver the future business and market requirements now and for the years to come. This is then properly documented in the different operating strategies which become the operational guidelines across and within the organization and partners.
---

Proctor and Gamble International
Inventory Management: An important focus of my work has been eliminating waste, which in a Supply chain is reflected on inventories or poor service levels. Properly managing a supply chain will immediately show up on improved inventory levels and increased customer satisfaction. Implementing the service methodology, in global, regional and local supply chains, inventory has consistently been reduced by 10% year on year. Analysis and interventions included the whole spectrum from finished goods to intermediates as well as materials and components. Leading Value Stream Mapping sessions has been crucial to understand the underlying sources of waste plus being an excellent support documentation for management discussions on where issues are and how to address them.
---

Proctor and Gamble Mexico
Manufacturing: With the service focused on manufacturing operations, improvements were delivered in overall throughput while reducing cost, changeover times and enabling an agile operation capable of managing the changing market conditions. An important part of the work was to invest process reliability improvements into additional changeovers that would drive producing any product any time needed versus the old traditional approach of long continuous runs regardless of the market needs. This became a key competitive advantage for the operations, which became essential for the company growth and hard to challenge by external manufacturers given their proven reliability and agility to deliver business requirements.
---

Proctor and Gamble Inter-Americas
Project Management: Led an end to end supply chain project focused in consolidating the planning operations into a centralized planning center serving multiple markets, managing multiple manufacturing sites and suppliers. This 2 year project was executed for a $2 Billion USD business, integrating the planning operation of 4 manufacturing sites, 150+ suppliers and 15 markets. The transition was delivered on time, cost and with no business interruption. The project also delivered improvements in customer service (increased 3 percent points) and inventory (7% reduction) along with a resource productivity improvement of 30%. The scope also included starting up a new operation, hiring new employees along with a complete training and qualification program for each of the different Supply Chain planning roles.
---

Proctor and Gamble International
Consultancy: During my years at the corporation, I have coached and assessed several business units running different analysis in relation to manufacturing and logistics. These include all the way from manufacturing facility flow analysis to supply chain design and implementation. In addition, I have led several joint value creation sessions with external customers and suppliers. The sessions integrate the end to end vision by aligning the whole supply chain players into a single operating strategy which maximizes the benefits across the supply chain. As part of the internal consultancy I have managed several bench-marking sessions within and outside the company in order to establish the main opportunities within each of the supply chain elements assessed.
---
More detailed achievements, references and testimonials are confidentially available to clients upon request.

---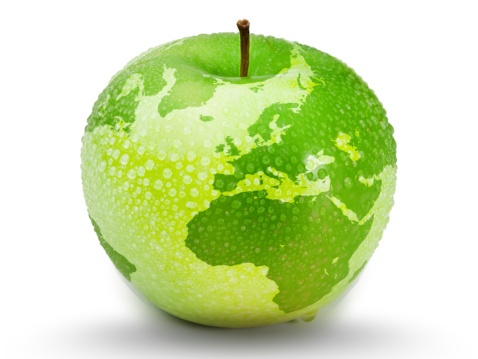 Industries
This service is primarily available to the following industry sectors: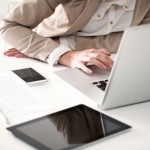 Consumer Goods
The consumer goods sector is one of the few sectors that are less vulnerable to economic turmoil. Given its nature, consumers will always require several goods as part of their daily routine. Because of this, it is also a highly competitive sector where consumers can find a myriad of options where to choose from. In addition, consumers are becoming savvier, more demanding and empowered to look for options that satisfy their needs with the best value equation and not necessarily price. On the other hand, big retailer chains continue to drive the market where these goods are sold. Continuous consolidation of small local stores into a larger retail corporation has been the norm for the past 25 years. Looking into the future, this sector will continue developing strategies to attract consumers by: a) Ensuring presence, b) providing better value than competition and c) facilitating access to the required consumer goods. On the other hand, consumers will call for: a) Less confusing variety, b) Improved availability and c) simplicity of purchase. An additional change agent will be the increase focus on sustainability. This element will be more present in developed markets than in developing markets. In the near future, more and more consumers will "buy-out" of the larger retailer groups in exchange of favoring local producers, especially when we look into the "fresh products" segment of the consumer goods. Thus, the need for reducing the CO2 footprint will become an essential part of future supply chain design. These factors will require improved agility in consumer goods supply chains under the principle that "Time is money", and companies within this sector must be prepared to eliminate or reduce non-value added activities, products and services.
---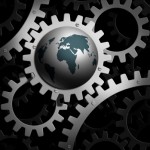 Logistics
The logistics industry has gotten a lot of attention during the last two decades. While it has been important for companies, it went overlooked for several years, and surprisingly some companies have not yet understood the business growth potential that a well synchronized logistical system can do for the company. Several companies continue to be "manufacturing centered"; and, while this is still important in order to keep production costs low; having a poorly managed supply chain can significantly increase the total cost of goods delivered to customers and/or worse generate out of stocks and loss of the consumer's base. When you look into the logistics sector, short sighted companies will only focus in the concept of storage and how to move goods between a source and a destination. This simplified view of a logistic system leaves unattended an important and profitable competitive advantage behind a significant amount of hidden costs, re-work, waiting times, excess/lack of inventory, idle and inefficient use of resources. The future of the sector will require an increased level of End to end collaboration between customers, manufacturers and suppliers. It will become more common to have an enlarged array of delivery points, moving from manufacturer to retailer into a complex matrix of global, regional, local and house to house deliveries. In addition, clear reverse logistics management will be required to manage recycling of products, packages and returnable assets. If the sector is not capable of improving the collaboration amongst the key players, a significant amount of waste will be created as the delivery matrix expands, creating load efficiency issues, late and damaged deliveries and most importantly unsatisfied customers and consumers. This increased collaboration should include real-time data sharing as well as collaborative warehousing and distribution. These three elements will enable proper translation of consumer/customer needs, proper planning and execution of the orders and improved and efficient delivery methods by consolidating loads and/or sharing warehouse and cross docking operations which will enable faster and cheaper delivery of goods and services across the different sectors.
---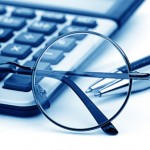 Manufacturing
The manufacturing sector has been under constant pressure since its early stages. The need for better, cheaper, and faster manufacturing practices has taken this sector to look into different ways of cutting down costs and improve productivity. This has also led to a global migration of manufacturing within and across countries. As corporations desperately look for opportunities that can deliver better profits, transforming current operations or moving manufacturing sites has become more common in the last decades. Emerging countries have leaned forward in order to accommodate the industry within their boundaries as a way to improve internal economy. It is clear that there will always be a cheaper place where to manufacture our goods, but in the future corporations will also have to start looking inside their structures in search of improvements and productivity gains to overcome the economic turmoil. While an important effort has been done in manufacturing technology, plant managers haven't totally engaged in improving the logistics within their manufacturing facilities. Not considering a few success stories, an important portion of the industry still remains alien to logistics improvements within their own walls. In order to gain competitive advantage, the manufacturing industry must start looking at the flow elements of the manufacturing process and how they interact between each other in order to increase value of the operation and escape from the "shut-down" ghosts that haunt the industry. This effort can be easily led by plant managers once they become aware of the benefits of lean manufacturing, improved flow and how these link into the larger end to end picture of distributing and selling the produced goods.
---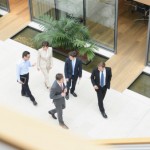 Fast Moving Consumer Goods
This industry is characterized for being a low margin and high volume business. In addition, products normally have a short shelf life, either due to quick turn over or because they are perishable goods. These characteristics demand high stock turnover for retailers and manufacturers. From a consumer's standpoint, these goods are purchased with a high frequency, used for daily consumption; normally have a low price (in contrast to durable goods) and consumers expect it to be available at all times. With this in mind, it is extremely important that the supply chain is perfectly synchronized. The future of this industry sector will migrate into more complex distribution needs. With consumers being able to order any product any time from their portable devices, companies will have to transform in order to be able to comply with these demands but not necessarily via the retail stores. It will become more often to have door delivery of perishable goods, where consumers can enjoy of fresh local produce instead of having to travel to a retail store and purchase refrigerated goods. On the non-perishable side, automatic reordering and replenishing devices will start becoming the norm, requiring less attention from consumers on when they will run out of stock, since the automated process will make the purchase decision based in-house stock levels. This creates an important challenge on supply chain design where consumer expectations will grow exponentially and only the companies that invest on their supply chains will have a chance to excel in the sector.
---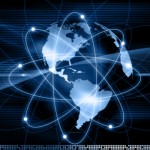 Consultancy
With the increased access to information, consultancy has also been transforming itself into a more accessible and wide-ranging array of options. Furthermore, given the speed of change in all industries, simplified straight-to-the-point consultancy will be a major asset. Ensuring consultancy services provide rapid response to business needs under a simplified structure, less theory and more execution, will drive attention from prospective clients and will require engagement of multi-functional consultancy members in order to address the complex problems industries will face as they rapidly change and adapt. Consultants will be required to understand the macro-level of the end to end supply chain as well as have in-depth knowledge on specific areas particularly important for deep-diving and understanding of the issues. Given the large spectrum of touch-points and processes in the supply chain, multi-functional consultancy should emerge naturally as we look into ways to integrate end to end solutions. By ensuring that the organizations are clear on the end to end supply chain metrics, a re-alignment of priorities must be established. Conflicting measures create an important amount of re-work, frustration and lack of cooperation within the different organizations. Consultants must be able to identify and help address these issues to ensure that the corporation can truly move towards the desired goals. This also goes beyond just theoretical presentations, consultants must be hand-on and able to deep dive into the specific work processes that control the output measures, verifying that a system is in place, that users are properly trained and that the system has a control process that triggers actions when out of limits.
---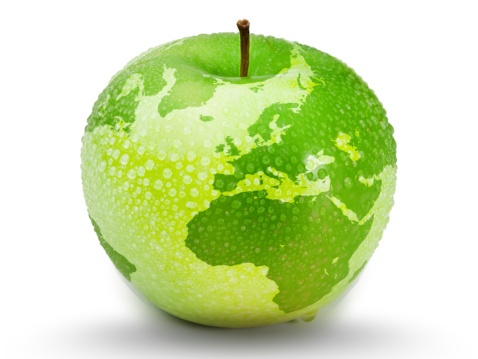 Locations
This service is primarily available within the following locations: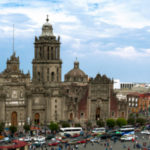 Mexico City MX
Mexico City is ranked #8 richest urban cities in the world. It also generates almost 22% of the country's GDP. The city houses headquarters for several of the Fortune 500 companies, and industries range from banks, financial services, textile, consumer goods, construction and tourism. Since the ratification of NAFTA, industries and manufacturing fled out of the site, mainly to the north of the country, leaving Mexico City with a higher density of service-oriented businesses. Nevertheless, most of the headquarters for these and other companies remain in Mexico City. With a population over 20 million in the Metropolitan Area, it is also one of the largest human agglomerates in the globe. This represents a major challenge for the logistics and transportation of people and goods. While infrastructure investment has continued over the years is still lagging behind the metropolitan growth. Mexico City's future economic potential continues to be high, but it requires important law and regulation changes that encourage and protect new businesses and industries linked to a more holistic city growth master plan in order to gain competitiveness. Its close proximity to the US market is an important asset that must be better exploit. Cheaper manufacturing and distribution costs should allow the country to continue attracting investors south of the US border; taking advantage of the "free-trade" zones along the border. Having said that, "maquiladoras" must look into improving their supply chain operations; become leaner and agile in order to respond to the market demands by not only focusing on cost but also adding value in terms of responsiveness and cash reduction.
---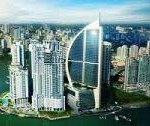 Panama City PA
Panama has been granted with a privileged geography and location. Historically, Panama has been dependent of world economy and trade. Another important factor is that Panama is a dollarized economy with low inflation rates which provides investment security to investors. The economy is mainly driven by service industries, including the Panama Canal, Free trade zones, financial and medical services. Due to the Panama Channel, logistics operators industry has flourished. Vessel traffic has increased exponentially even beyond the original construction estimates. With increased pressure on reducing transportation cost of goods, the Panama Canal expansion project is already in progress, which will enable larger than Panamax vessels to travel through the channel. Neighboring countries are looking into getting a slice of profit by connecting both oceans. Both Nicaragua (canal) and Colombia (rail link) have been exploring options to drive traffic through their borders. While this remains as an important threat, Panama has been preparing itself getting ahead of the game. In addition, the economic stability, sustained city growth and stricter controls on the financial service sectors have helped Panama to attract foreign investment into the country, allowing GDP growth or even stability during global turmoil. Internally, infrastructure growth investment in roads and transportation is still an opportunity. This will require further attention as it could stagnate the potential economic growth of the city. A collapse in the internal flow of goods and people would quickly impact transportation costs and reduce economic competitiveness. Another opportunity area is education. As the city has grown, demand of skilled workers has significantly increased making it hard for companies to find local talent. This will be an important area to address in order to remain competitive in the future.
---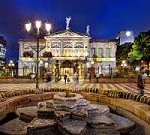 San Jose CR
San Jose is the capital city of Costa Rica and center of political and economic activity of the country. It is also the main transportation hub and center of the largest working area of the country. The country has been very active attracting foreign investment behind tax incentives, high levels of education, a very good base of skilled workers and a great climate. Economy is driven by the services industry financial and call centers, as well as pharmaceutical, ecotourism and crops (coffee, banana, pineapple). The country is also known for supporting environmental policies focused on sustainability. While not official, the economy is partially dollarized, being a common practice to be charged either in Colones or US dollars, which leads to a confusing market dynamic of speculation. With a well-thought long term growth plan, the country could become one of the most competitive centers in Central America for services and/or flow of goods within the Americas and across continents. Costa Rica has a privileged location and an excellent educational system that ensures availability of talented workers for all types of tasks. On the flip side, the city still lacks investment in infrastructure and maintenance. In addition, the country has been losing competitiveness, especially with neighboring Panama, with increased cost of living indexes and excessive commute times. Ensuring a long term growth master plan is crucial to unleash the country's potential. An important portion of the transportation extra costs are behind the poor quality and availability of roads; while the workforce spends a significant amount of time commuting which adds up to an significant amount of idle work force reducing overall productivity.
---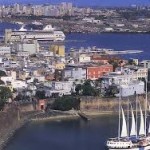 San Juan PR
San Juan is the capital city of Puerto Rico. Located in the Caribbean, the country has been able to prosper behind its political status highly dependent on US support. The economy is fully dollarized and is based on manufacturing (mainly pharmaceutical) and services (financial and insurance). The country as a whole has been struggling to attract foreign investment. Since the expiration of the tax exemption (section 936), where companies were exempted of federal tax on corporate income, the island has become less attractive for the industry in general. Another deterring aspect is the fact that US regulations are enforced and there is a high cost for doing business. Cost of living is also higher than the average in the US and Latin America. This discourages foreign countries or investors to place an operation on the island. Future perspective growth is at risk as the island is currently unable to self-sustain. The country is completely dependent on imports of food, oil, chemicals, machinery and equipment. Puerto Rico must undergo a strict and well thought vision change in order to maintain its current privileged status. Given the scarcity of natural resources, a look into service oriented industries; IT, software development, banking and insurance, or becoming the Caribbean transportation hub could enable economic growth continuity versus its current US dependence which is being reduced year after year. Logistics management is central to the islands survival given the need of imported goods (food, chemicals, machinery, petroleum and clothing) and the necessity to make exported goods more competitive in order to maintain a positive surplus balance.
---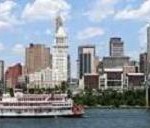 Cincinnati OH
Cincinnati is part of the state of Ohio, U.S. Nevertheless, the larger Cincinnati metropolitan Area extends into counties within Kentucky and Indiana as well. It houses several large corporations and manufacturing facilities. Cincinnati is very well connected through a series of highways making inflow and outflow of passenger and goods very convenient. Cincinnati ranks as the 29th metropolitan economy in the US. Its growth relies on the management, business and finance sectors; as well as manufacturing and marketing. In addition, the city has an important international trade (around $6.7 billion in sales outside US) and a high amount of foreign investment, which include several foreign owned companies relocating into the city. Located on the mid-west facilitates the connection of businesses with both the east and west states. This provides an important advantage to the city, which could enable the increase of service providers that could handle business coast to coast from a well-positioned central location. This growth requires a specialized work force and base infrastructure in order to allow competitiveness. To the city's advantage, the university provides an important amount of the skilled workforce required in the market place. It is also the number one employment provider for the city as well as a development center. Nearby urban centers are tough competitors for Cincinnati, cities like Chicago and Minneapolis-St. Paul are positioned as more appealing than Cincinnati. Nevertheless, improving the cities macroeconomics and continued attraction of businesses and foreign investment behind incentive programs can position Cincinnati ahead of rival cities and propel its expansion.
---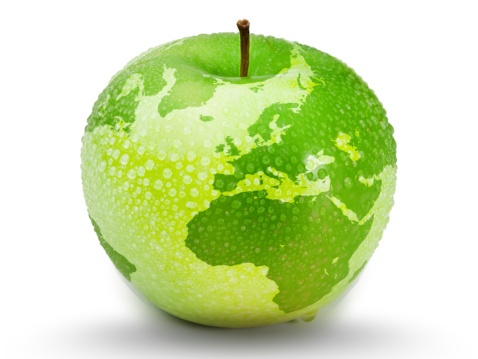 Clients
This service's current clients or employers include:

Procter & Gamble International/USA
The Procter & Gamble Company, together with its subsidiaries, manufactures and sells