Success Partnering
Accredited Consulting Service for Mr. Haley BS Accredited Senior Consultant (ASC)

The Appleton Greene Accredited Consultant Service (ACS) for Success Partnering is provided by Mr. Haley and provides clients with four cost-effective and time-effective professional consultant solutions, enabling clients to engage professional support over a sustainable period of time, while being able to manage consultancy costs within a clearly defined monthly budget. All service contracts are for a fixed period of 12 months and are renewable annually by mutual agreement. Services can be upgraded at any time, subject to individual client requirements and consulting service availability. If you would like to place an order for the Appleton Greene Success Partnering service, please click on either the Bronze, Silver, Gold, or Platinum service boxes below in order to access the respective application forms. If you have any questions or would like further information about this service, please CLICK HERE. A detailed information guide for this service is provided below and you can access this guide by scrolling down and clicking on the tabs beneath the service order application forms.
Consultant profile

Mr Haley is an approved Senior Consultant at Appleton Greene and he has experience in management, marketing and finance. He has achieved a Bachelor Degree in Accounting from Santa Clara University. He has industry experience within the following sectors: Logistics; Technology; Finance; Construction and Consultancy. He has had commercial experience within the following countries: United States of America and Ireland, or more specifically within the following cities: Los Angeles CA; San Francisco CA; San Jose CA; Portland OR and Dublin. His clients and employers have included: O'Neill Sports Ware; Royal Farros; Richard Estevez; Herb Zucker and InPrint.com. His personal achievements include: 50 fastest growing companies; Sony Supplier of the Year; Oracle Supplier of the Year and West Coast #1 Salesperson. His service skills incorporate: strategy; sales process; problem solving; sales training and financial health.
To request further information about Mr. Haley through Appleton Greene, please CLICK HERE
---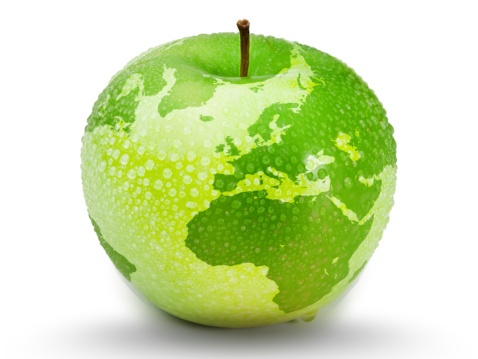 Executive summary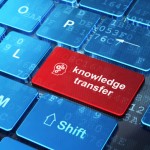 Success Partnering
A proven revenue generator with a strong technology and solution selling approach and an extensive history of progressive sales and corporate leadership. Mr Haley is adept at B2B sales including negotiation with decision makers, internal champions, key influencers, and C-Level executives. Mr. Haley will work to evaluate and maximize all aspects of his client's business development, sales management, solutions engineering, product development, and general team leadership. Mr. Haley excels in driving financial growth, increasing market share, exceeding revenue targets, and building first-class teams with a sharp focus on product and service quality and commitment.
---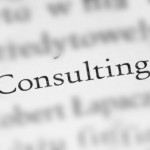 Service Methodology
The first engagement will be onsite and in person. I am a big fan of company culture and have a certain skill for rating good or bad cultures. This process is something that I implement and therefore would require access to certain employees who would remain anonymous. Improving the culture and work environment for your employees is one of those secret weapons against any competitor. Next we do an overall company health check on all aspects of the company, 3 years of audited financials are required for success. Once we know what is wrong with the patient we can work on the problems. Many times I have been brought in to fix a sales problem, but through this process find out it's a customer service problem or a problem with the service or product. Sales process is one of my key skills and will be a large part of fixing any sales problem. Many companies have no process, or if they do they are not following it. We work to document your current process and refine it to fit the real world. I believe in role playing for inside and outside sales reps once the process is finalized. I use a patented process called The Exchange Diagram to help salesman become superstars. I believe that I am a partner in the success of all my clients love this business.
---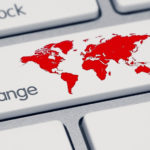 Service Options
Companies can elect whether they just require Appleton Greene for advice and support with the Bronze Client Service, for research and performance analysis with the Silver Client Service, for facilitating departmental workshops with the Gold Client Service, or for complete process planning, development, implementation, management and review, with the Platinum Client Service. Ultimately, there is a service to suit every situation and every budget and clients can elect to either upgrade or downgrade from one service to another as and when required, providing complete flexibility in order to ensure that the right level of support is available over a sustainable period of time, enabling the organization to compensate for any prescriptive or emergent changes relating to: Customer Service; E-business; Finance; Globalization; Human Resources; Information Technology; Legal; Management; Marketing; or Production.
---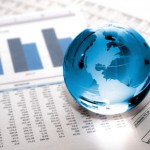 Service Mission
I believe that I can add value with any size company that has a business problem that are seeking third party support. I was the president and CEO of a large consulting company that had over 180 consultants world-wide. As part of our offering I spent 90 minutes with over 500 CEO's for a strategy session. These companies were in every industry imaginable and were as small as $5 million and up to multi- billion firms and yet they all shared similar problems. This experience is rare and it blends in with my accounting degree, founding and selling a start-up, going public, building one of the fastest growing private companies in the Silicon Valley becoming the top producer in packaging and logistics in California, closing over $150 million contract with Oracle to handle their logistics. My service mission is simple: if you want the best then hire the best.
---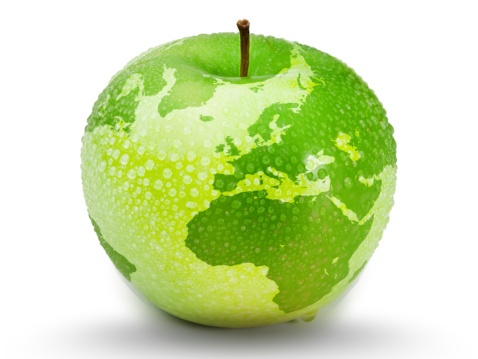 Service objectives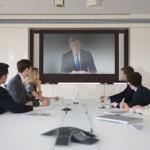 The following list represents the Key Service Objectives (KSO) for the Appleton Greene Success Partnering service.
Sales Process
Every company that sells a service or product has a sales process, some of which is documented but most are not. The first step is to document the current process, it does not matter if it is a bad process. Once the process is documented we go thru a gap analysis and find what works and what doesn't. This process includes all C-level executives and sales people. Results are measured and the process is documented and built into ongoing training. Recently, I was contacted by the CEO of a productivity software product, specifically it helps you speed read and increase your memory. Sales peaked in 2008 and have declined every year since yet they had the same sales process. Their sales people would call on procurement groups and try to get an RFP for their service. The problem was that they were the only ones that had this kind of product so they couldn't get a competitive bid. Also, they didn't have a budget for this type of service. The problem with their sales process was they were calling the wrong people. Their software increased their productivity by reading emails and proposals faster which translates to 30% more efficiency per employee. We directed our focus to the CFO and finance people where we were able to quantify the savings in dollars. We offered a free pilot program for 20 employees which we would test before and after the program. It was a slam dunk. Sales are up 50% in the past 6 months!
Financial Check-up
If sales is the oxygen of a company than financial health is the blood, no company can survive without both. I ask for three years of financial statements, profit and loss, balance sheet and current cash flow plan. One of my priorities is seeing how the company stays ahead of its cash flow and how much reserves are saved for bad times. I look for obvious and not obvious problems with gross margin, receivables, sales commissions and executive pay. I benchmark sales per employee in your industry. We plan for the worst. I set up a scenario where the company loses 40% of their business overnight and find out they are not getting it back. What is the plan? I go through a restructuring plan that starts with a detailed Org Chart that shows names, titles and salaries of every employee and executive. First we have to look at how much we need to cut to become profitable, once this is determined we can start the plan. All non-essential recurring expenses must be cut. One major layoff needs to happen and it has to be well planned and executed so we keep the best people and get rid of the rest so we can survive as a smaller more nimble company. I have found that this restructuring exercise uncovers a lot of waste and also eases stress if the company does face a crisis they will be ready.
Customer Service
I will audit your customer service process and people. Most importantly, i want feedback from your clients if you are not already getting feedback. Bad customer service can kill the best product or service simply because the customer is always right and will go elsewhere if they are treated poorly. Recently I was waiting for my credit card to clear at the cash register at a local grocery store. For some reason it seemed to take forever to clear. Finally it cleared! The owner seemed upset and turned around grabbed two thin mint candies and threw them in my bag. He said that he was sorry for the delay with the card and that it was unacceptable. I will always go to that grocery store from now on. That is customer service. If you are looking to hire a good customer service person than pay attention, they are everywhere. I have hired two top customer service managers from the Apple Store where i went to the Genius Bar. Apple does a great job of finding and training talent.
Role Playing
I really believe that all sales and customer service reps can benefit from role playing on the phone. For sales people I usually get a group of 15 or less in a conference room and lay out a fictitious scenario where I am the CEO of a $100 million dollar company and you're trying to close me for a meeting to sell your software product (or whatever they sell). Using a deck of playing cards each rep grabs a card and the lowest card has to leave the room and call into the conference line to close me for a meeting. This instantly becomes stressful for the caller as he/she is on speaker phone for all to hear and criticize. This creates an environment that is actually more difficult than reality. If you can be successful in front of your peers you will be successful out in the field. I make the meeting tense and competitive but fun as well. For customer service I play the impossible client to make happy, again a lot of fun!
Contract Management
This could be the most boring part of consulting for me, however I have saved companies millions of dollars in employee and business liability with this process. We start with employee contracts for W-2 employees. I can't tell you how many companies lose their contracts or never got a signature. I have templates if needed for California. The IRS is coming down hard on companies that have 1099 contractors. If more than 20% of your payroll is 1099 than you can expect an audit within 2 years. There are 14 different "tests" to qualify for a 1099 status, not all have to be met, which is the issue. Plan now and run your contractors through my "test" to see if they are compliant. Also, get proof that they are paying their quarterly taxes (yes this is legal). Make sure you have contracts with the contractors and it is clearly stated they must pay all their taxes and have other revenue from other jobs. We also review your insurance policies and disaster recovery plan (especially backup plan for IT).
---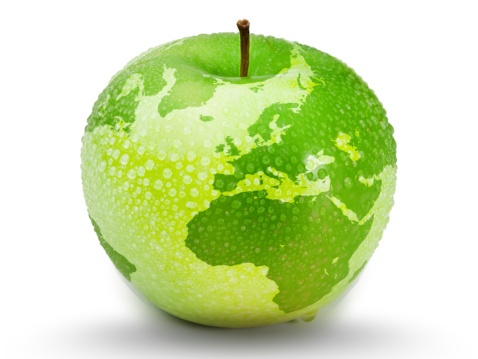 Testimonials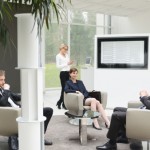 Trusted Translations
"Mr. Haley changed the course of our business through just six months of work. He came in and fixed our sales process, which has resulted in an increase in sales of 35% and climbing. Words cannot describe Mr. Haley's keen business and people sense."
---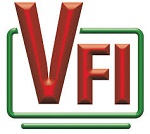 VFI
"I have been working with Mr. Haley for just under a year. We are a start-up and needed Mr. Haley's help in raising money as well as structuring the company and building a technology team. I am pleased to report that we raised over $15 million from investors and VC's that came from Mr. Haley's deep network. We have also secured a tier 1 technology team that was a large reason we were funded This too was from Mr. Haley's network. Mr. Haley's devotion to our company has been a game changer for our success."
---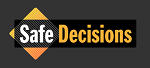 Safe Decisions
"I have worked with Mr. Haley for 18 months. He not only helped change our marketing, but our entire sales process to go after the university market. Mr. Haley trained our sales people and made high level presentations to our clients. I look at Mr. Haley as being a great listener and super smart at problem solving."
---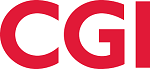 CGI
"Mr. Haley was brought in to help us restructure the company due to severe financial constraints. In short order, Mr. Haley put together a restructuring plan that saved over $1 million annually and provided a step by step implementation plan that was spot on. We had to lay off over 90 employees and Mr. Haley handled each and every one with dignity as no lawsuits were filed!"
---
CPI
"Mr. Haley began his career in packaging logistics in 1986. Haley closed one of the largest logistics contract with Oracle that was valued over $150 million and placed Haley as one of the top producers in the industry."
---
More detailed achievements, references and testimonials are confidentially available to clients upon request.
---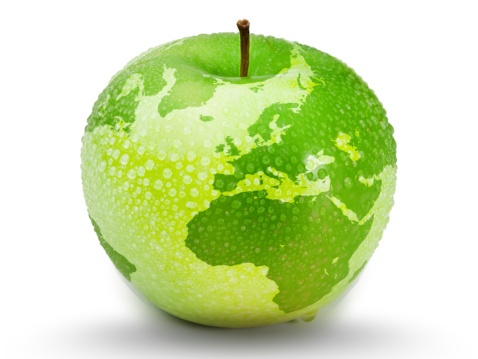 Industries
This service is primarily available to the following industry sectors: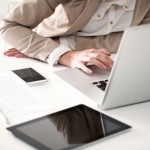 Logistics
Logistics is all about problem solving with a best practice supply chain. The ability to determine the best supply chain goes hand in hand with the solution, therefore you need someone with deep experience and success in logistics, something that Mr. Haley has. Logistics is not the term that was used when I set up supply chains in Europe and the US for Oracle. Now it is used for everything. Perhaps one of the greatest logistics on the planet could be argued is Uber. The platform that Uber created was successful for both the user and the driver. So my outlook on the future of logistics is over the moon. I am currently working with a Language service company to use geolocation software to manage over 150,000 on-site medical interpreters. This was not possible 5 years ago.
---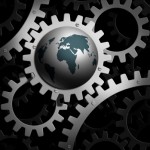 Banking & Financial Services
I have a degree in accounting and this has given me the foundation to discuss and analyse the complex nature of financial performance faced by today's companies. I spend a lot of time with the CFO vs. the CEO as the financial challenges determine the health of an organization. All companies need to have annual financial check-ups to make sure everything is in order. The financial sector is still struggling to shake off the dirt from the crash in 2008 but will continue to grow and prosper through any head winds. The increase in interest rates are a good thing and handled correctly will keep inflation intact. Things look promising in an election year.
---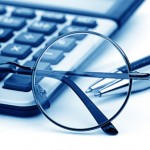 Industry Title 3
Industry Sector 3
---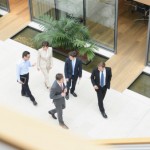 Industry Title 4
Industry Content 4
---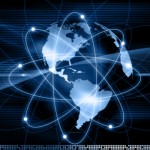 Industry Title 5
Industry Content 5
---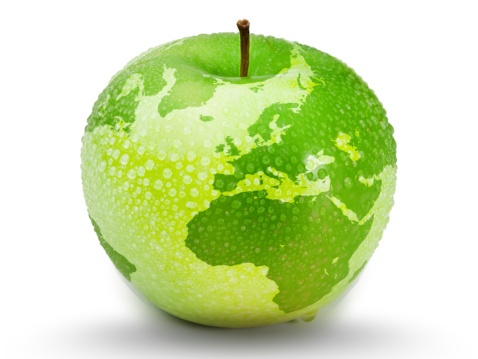 Locations
This service is primarily available within the following locations: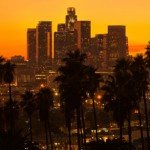 Los Angeles CA
I live in Manhattan Beach and love Los Angeles. I recently moved here and spend a lot of time in Venice Beach aka. Silicon Beach and Santa Monica. The start-up scene is thriving, especially since Google bought 200,000 square feet in Venice Beach. Real estate is booming with no end in sight. Technology, Entertainment and construction are growing sectors. Uber and Lyft are excellent alternatives if you're going to a meeting in LA as they are inexpensive and you don't have to worry about parking.
---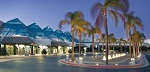 Santa Clara CA
I graduated from Santa Clara University and lived in the Silicon Valley for 30 years where i lived in Woodside. Silicon Valley is the heartbeat of business. There is a reason why Apple, Oracle, Tesla, Google, Intel, HP, Wells Fargo, Bank of America and eBay choose to stay in Silicon Valley. It is where ideas are made into reality. Currently, the new term is building a Unicorn, which is VC talk for financing a company that surpasses a billion dollars in revenue within a few years, think Uber. Many friends of mine are VC's some are the biggest names in the business. I am currently raising money for a company that has a great idea and needs $15 million, we are almost there. Silicon Valley also attracts the best technology talent if you are looking to build the best technology team for your new idea. The downside is rent and the cost of a home. Be prepared for huge rents for almost anywhere in Silicon Valley and especially San Francisco. The Silicon Valley also has some of the best weather in the country and will always be a desirable place to live in. Combine the technology and venture capital industry and you have one of the strongest economies on the planet.
---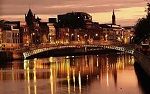 Dublin IR
I own a manufacturing plant in Dublin from my business with Oracle, I visit often and have many business contacts. Dublin created a tax haven in the early 90's for publishers, which includes software companies to pay only 10% tax on net earnings. Companies like Apple, Oracle and Microsoft took advantage and set up operations in and around Dublin. For some time Ireland was the fastest growing economy in Europe and with this came employment and increases in wages. The real estate collapse hit Ireland really hard as the government bailed out the failing banks and the recession hit. Ireland and the real estate market has rebounded as well as the technology sector remains strong. Universities and high schools are strong. The restaurant business is booming in cities like Dublin where some of the best chefs in the world have moved to compete against the best. Rugby, soccer and Gallic football are the country's main sports. Recently the National rugby team made it to the quarterfinals of the Rugby World Cup where they were beaten by a strong Argentina team. Still, the best part of Ireland is it's people. The Irish have a natural ease and pleasure of life that rubs off on tourists and strangers. They especially are fond of Americans (a rarity) and one can see JFK tributes at many of the pubs in town. Guinness is the drink of choice for most Irish as they like a good pint or two and some good crack by the fire (crack means a good story teller).
---