Strategic Growth
Accredited Consulting Service for Mr. Minailo MBA BSc Accredited Senior Consultant (ASC)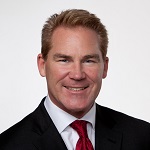 The Appleton Greene Accredited Consultant Service (ACS) for Strategic Growth is provided by Mr. Minailo and provides clients with four cost-effective and time-effective professional consultant solutions, enabling clients to engage professional support over a sustainable period of time, while being able to manage consultancy costs within a clearly defined monthly budget. All service contracts are for a fixed period of 12 months and are renewable annually by mutual agreement. Services can be upgraded at any time, subject to individual client requirements and consulting service availability. If you would like to place an order for the Appleton Greene Strategic Growth service, please click on either the Bronze, Silver, Gold, or Platinum service boxes below in order to access the respective application forms. A detailed information guide for this service is provided below and you can access this guide by scrolling down and clicking on the tabs beneath the service order application forms.
Consultant profile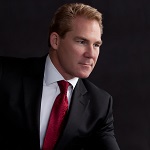 Mr Minailo is an approved Senior Consultant at Appleton Greene and he has experience in management, marketing and globalization. He has achieved a Masters in Business Administration in Marketing, Finance & International Business and a Bachelor of Science in Business Administration, Marketing & International Marketing. He has industry experience within the following sectors: Biotechnology; Technology; Defense; Consultancy and Healthcare. He has had commercial experience within the following countries: United States of America; Canada and Sweden, or more specifically within the following cities: Dallas TX; Los Angeles CA; Austin TX; Vancouver and Stockholm. His personal achievements include: implemented goal, metric-driven & accountability-based culture; managed corporate stabilization, turnaround & growth; achieved 300% market capitalization growth; led process improvement, organizational optimization and quarterbacked global strategic planning implementation. His service skills incorporate: strategic growth; organizational transition; corporate turnaround; market penetration and global Implementation.
To request further information about Mr. Minailo through Appleton Greene, please CLICK HERE.
---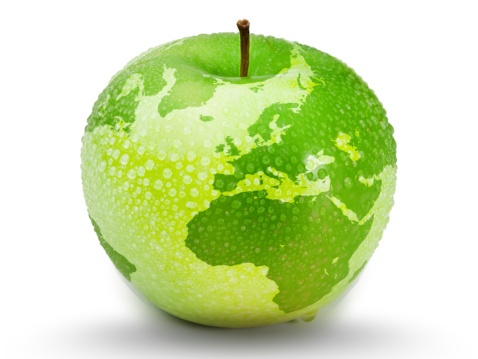 Executive summary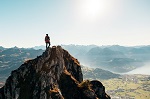 Strategic Growth
Strategic Growth is not merely growing the revenues of a company, but rather setting up the company for growth in multiple areas of the company. This requires creating an organization that has sustainable growth. To do so requires an infrastructure of capabilities with technological or creative advantage, manufacturing or resource capacity/efficiency to support the planned growth, and the development of human capital resources both internally and externally to fill future requirements. It also requires addressing natural attrition within an organization by having succession planning in place. Further, it is also creating, developing and nurturing an organizational culture that will support and thrive on growth and can adjust to change and transition. A culture that has shared values and collective beliefs that the growth of the organization serves the overall mission of the company/ division, etc. but also serves them as individuals within this culture and environment.
Most companies want to grow and develop unless they are relatively mature; closely held and find themselves as more of a "life style" business where the annual returns are sustainable, the risks are nominal and the overall internal development is relatively minimal.
Ultimately what this comes down to is what are the overall goals of the organization? Are they to increase market value and be positioned for acquisition, or rather as Mr. Minailo calls it "fattening the mouse or 'delicious treat' for the cat". In other respects, is it related to being a self-sustaining organization where its growth can come either or both organically or through its own acquisition of others. In time to be fattening itself the mouse to the extent that it can then take on and overcome the "cat". In either goal scenario, there is a strategic element that works through all the businesses, sectors, and functions of the organization. Mr. Minailo works to tie everything together towards making growth a reality and to grow at a rate that is supportable both under current conditions but also the planned future internal and financial resources of the business.
Mr. Minailo in his recent capacity as CEO of three mid-market organizations, and in global executive sales, marketing and business development roles for Fortune 500 and 200 corporations and now in his consultancy practices, has demonstrated the ability, insight and methodologies for analyzing a company, and then systematically developing successful implementable programs for sustainable growth. "Strategic Growth" as a service is a compilation of his experiences and successes with building tier one, class A organizations. Having worked with and consulted for companies in sectors from highly sophisticated medical devices and therapies, national and global product distribution, managing large multi-million dollar DOD based businesses, to developing and implementing nationwide disease state management programs for hospital systems, Mr. Minailo has created a foundation of knowledge that is transferable to your business entity, no matter the size, structure or current state of success.
---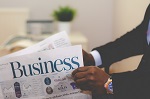 Service Methodology
Each company or organization is different. It carries a different or unique set of goals, characteristics, culture and behaviors. To be of assistance to any organization, developing an understanding of key components within a company are crucial. It is one thing to be asked or help define the strategy, goals, mission statement for a company, but it is another thing completely in assisting and creating a pathway for the company itself and for its key players doing so collectively. I believe in asking the questions that are necessary to position a company for Strategic and Sustainable Growth. In every respect, this is a partnership going forward.
In closely held or founder led companies, my role is to work with the key leaders to look at their organization, the organization that they have created, sweated over, nurtured and watched grow and in a sense, their "child". How does it walk, talk, dress, react to certain scenarios and challenges, and how is that organization establishing habits and behaviors that will help that entity be successful? In Founder Led and closely held corporations this is often a challenge. There is an internal belief that while change will bring about the growth and value necessary to reach targeted financial goals, the prospect and actuality of change is most often extremely difficult. My goal is then to not only coach key players in the organization, but to also help provide organizational support and direction as required and where necessary "hands-on" involvement.
In larger organizations whether matrix driven or more autonomous in their structure, my role is to understand the areas that are working well for the organization and to pinpoint areas that are potential blockages to growth. It requires asking tough questions about current status, challenges the company has or is facing and how it has dealt with or is dealing with them. I work with the executive leaders and Board of Directors (as necessary) to get an overall sense of the company from the "top". I work with multiple entities within the organization to develop a true understanding of the company. What are the company's strengths, its areas that need to be addressed, its success in developing a common vision for the company and its people and in doing so, sustaining it? In all, I work with multiple entities within the organization towards creating Strategic Growth. I work with the key leaders and designated team members to develop a road map for growth. Along this path, I work to develop tools and programmatic products that are mutually defined for the on-going check in and monitoring of moving forward. We develop and work on Key Success Factors as defined by the direction we are focused on. I work to help develop a meaningful "dashboard" of how the company is performing based on key criteria towards success and then not only monitoring the results but helping to make and suggest "course corrections" in order to achieve the performance objectives.
Once we have established a beginning point and have at least assimilated a picture of where the overall growth vision of the company is, I work with each entity and functional area of the company to help form a picture and ultimately a combined map of "next steps". I work with you as a partner towards your success. In each phase, I provide you with feedback, information to make collective decisions on that can be concrete and data based in addition to providing you the company with implementable action plans to do so.
---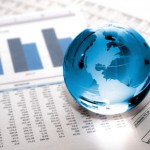 Service Options
Companies can elect whether they just require Appleton Greene for advice and support with the Bronze Client Service, for research and performance analysis with the Silver Client Service, for facilitating departmental workshops with the Gold Client Service, or for complete process planning, development, implementation, management and review, with the Platinum Client Service. Ultimately, there is a service to suit every situation and every budget and clients can elect to either upgrade or downgrade from one service to another as and when required, providing complete flexibility in order to ensure that the right level of support is available over a sustainable period of time, enabling the organization to compensate for any prescriptive or emergent changes relating to: Customer Service; E-business; Finance; Globalization; Human Resources; Information Technology; Legal; Management; Marketing; or Production.
---

Service Mission
My mission is to help create overall dynamic growth for an organization. Growth can be defined in terms of dollars and market value, organizational behavior and culture development, and practice improvement to being aligned with Key Success Factors and Critical Dashboard metrics. It is also an overall movement of the organization towards working through the day to day "morass" of business and empowering itself to taking the necessary steps to grow and be "great" as it defines being great.
Developing concrete metrics and success factors are only as good as creating a culture of action and belief that recognizes the benefit of these tools and works towards overachieving and corrected course when needed to do so. It is said too often, but the reality is that most companies and their leaders spend entirely too much time working "in" the company, rather than "on" the company. My mission is to help aid in focusing on the latter. Initially helping to ensure that the day to day operational structure and actions of the organization is strong enough to move forward without constant day to day oversight. Implementing tools to manage the day to day business, so that efforts and energy can be put into the "bigger picture".
My role and mission is to be a catalyst for growth of an organization. To stand outside of the internal workings of the organization while at the same time learning and understanding what those internal dynamics are to help effect change where necessary. To help define paths to not only growth, but "Strategic Growth". Ensuring that all facets of the organization are working in synchrony towards growth. Building an organization that values and thrives on growth by implementing checks and balances to support the growth, plan for future requirements and address weaknesses as they present themselves. All with working with the key leaders and designated influencers to develop an organizational culture in which to do so.
There was once a commercial about business consultants in which the organization "buys into" the proposal presented by the consultants and then the decision maker turns to the consultants and says, "Great, make it happen". Only to have the consultants laugh and say amongst themselves later "can you believe he wanted us to implement things…is he crazy, doesn't he know we are consultants"?! My mission is to be the opposite; to work with you collaboratively, to develop programs and tools that can be implemented internally with either my external assistance and/or hands-on involvement. To help create a road map for growth of the organization towards its ultimate goals and to help ensure that the infrastructure and dynamics of the organization are in place to do so, and therefore achieving STRATEGIC GROWTH.
---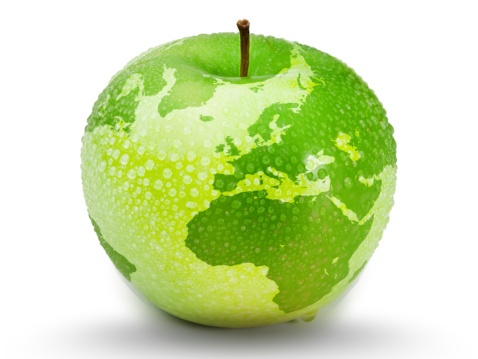 Service objectives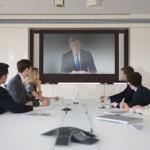 The following list represents the Key Service Objectives (KSO) for the Appleton Greene Strategic Growth service.
RoadMap Creation
Perhaps the most important and broad aspect of Strategic Growth is in the development of the organization's RoadMap (RM). The challenge for any organization is in in trying to lay out the "right" RM. How does the organization ultimately get to where it wants to go, to where it envisions being, etc. Many companies work on the practical aspects of the business, the day to day grind of selling more products or services, developing relationships in order to do so, managing developmental or manufacturing costs, creating new products to usurp the competition or at least keep up with the competition, etc. Creating a RoadMap is different. It clearly defines what the end objective is, the route you will take, the conditions that will be required to make the trip successful with consideration to the time frame, cost, risk, resources, tools, skill-sets and capabilities that are critical in doing so. Growth doesn't happen immediately, but laying the foundation to doing so, can happen quickly. Developing a RM involves understanding the organizational structure, what works and what may impede growth. Competitive awareness; where does the company really align within the marketplace and what will be required to be positioned to where the company will need to be to make the trip and to arrive at its intended destination. Capabilities; what are the current realistic competences, abilities, skills of the organization currently to be able to complete the trip, or does the organization need to consider new or different capabilities and tools in which to do so. For the organization to develop a successful RM it will also require the development of tools to monitor its performance and actions to take to "course-correct" when performance isn't aligned with goals. To do so, we will define Key Performance Indicators; key components that will be critical metrics for how the company should be performing and then become not only a part of the daily/weekly or monthly monitoring but also a part of the organizational culture. Together with the KPIs we will develop a dashboard of departmental or business sector metrics to look at each area more specifically towards goals and performance on a more focused "day to day" basis. Ultimately, creating the RM will provide an organization with a clearly defined Strategic "end-point" or destination. Together with this, the areas that do and will need to be addressed to get there and the necessary tools to be developed and implemented to support this Strategic Growth journey.
B/D Alignment
Business Development is much more than targeting and selling. It is not only external to the organization in nature but very much internal. Companies can definitely grow through strong business development efforts. However, the key to successful strategic business development is determining the customers and markets that are key to the RM and the necessary support and infrastructure required and crucial to it working properly. In Business Development alignment, I work together with the organization's key internal leaders to develop a foundation of looking at the entirety of the marketplace and the opportunities presented. A secondary RM is developed to look at new customer, new market and geographical opportunities and determining what will be required to make these opportunities realizable. Are product enhancements, changes or completely new products required? Do the company's current products and services address the needs of the marketplace that the organization is doing the majority of business in or does it need to adapt to the changes in its customer base, and further to any newly defined customer opportunity or market? The word "alignment" is most critical here. Many companies are excellent at having or are successful at acquiring strong "hunters", only to find that the hunter is not in alignment with the organizations capabilities, resources, scheduling, and/or ability to adapt to new needs of the marketplace that the hunter(s) has uncovered and potentially has made commitments to. During Business Alignment, I work to help create a system of overall Business Development. This addresses the development of communication and processes that align the external business development and sales aspect with the internal components of engineering (or service development), manufacturing, and financial capabilities and support. It creates a seamless goal-centric model of aligning all functional areas both strategically and procedurally.
Cultural Development
Cultural Development is another way of saying Organizational Development or Organizational Behavior. Each company has its own unique culture. Typically developed over time and led by its founder, or executive leader at the time. If consistent, the company (its people) will mirror the behaviors and beliefs of the leader. However, what is crucial in the next step of Strategic Growth is making sure that the current culture is in sync with the direction of which the company is looking to go. If the culture for example has been risk adverse in the past, then the culture of the company would suggest that aggressive growth will be met with push-back and an discomfort to doing things otherwise. Strategic Growth comes from understanding the culture of the company currently and recognizing if changes to the culture will be required to move the organization in the growth direction that has been set and established as a targeted goal. I work to understand and define the often hidden "mantra" of the organization, its sense of purpose and its alignment with its people towards this sense of purpose. I work to define what the overall belief system is that has been developed within the organization as to its collective understanding of the direction and value that the organization brings to the market/customers and its employees. Through this, I work with key leaders and influencers of the organization to begin to develop a culture that will be required for Strategic Growth to happen. In many cases the foundation is there and just needs reinforcing with tools and programs. In other cases, the company must realize that its current culture is not in alignment with the direction that will need to be taken for it to be successful. We work together to recognize the areas that are inconsistent and develop a Cultural RoadMap for creating beliefs, values and behaviors that are consistent and reinforced throughout the organization. I will work to help "bridge the gap" towards creating organizational behavior that is in alignment with the goals of the organization, that help to grow the organization and create additional value for the organization and help to instill an overall feeling and "reward" of achievement for its people.
Change Management
As organizations grow, they ultimately need to change to some extent. Managing that change or rather preparing the organization for change is imperative to its ability to grow. Most people and organizations resist change, because change is uncomfortable. The imperative to making change work is in addressing operational aspects of the organization that need to re-evaluate how they perform their functions towards growth. I work with all functional areas to determine where "change" will be a barrier to success. Recognizing barriers is in no way an assumption that things are being done wrong currently, but perhaps not what is required to grow strategically. As such, it is important to recognize not only day to day operational procedures and internal systems that may be barriers to change but also to build upon current procedures and systems to augment their foundation into more robust entities. I work to build avenues and RoadMaps for guiding and managing change. Change Management helps organizations recognize the procedural, system and cultural aspects that need to be addressed. It also helps to understand the transitional phases that an organization needs to go through for change and the Situational Leadership required in which to guide the organization through this. Each organization will have a simplified bell curve of 1. Early Adopters; that believe in the new vision (25%), 2. Refusers; that will fight change no matter what (25%) and 3. Fence Sitters; that will go along with change or pay "lip service" to change until it is proven towards one camp or another (50%). It is within this latter segment that the company needs to focus and bring along key employees and influencers towards "change". During Change Management, I work to help create the communication of the vision that has been defined for the company. Assist leadership in transitioning their teams through the process while also recognizing and working on areas that will be crucial to incorporating an environment of "moving forward". This incorporates building "wins" for change and determining key influencers within the Refuser category that may need to be brought along to effect overall buy-in to achieving Strategic Growth. Change Management is creating the Vision for the company, detailing a RoadMap to get there, and then developing the necessary tools and consistent behaviors required to help the organization and its people adopt and adapt to working differently than before.
Growth Avenues
Growth is no longer a simple matter of selling more widgets or services, or creating new unique products or services that capitalize on the needs of the market at any given time. Organic Growth as defined here is certainly that. It is critical towards building not only a secure financial platform but also a market presence. Taking and building from the Business Alignment Objective, we will work on developing both internal and external avenues for growth. Internally, I will work with the organization to define growth what markets, products, resources and capabilities will the company need to develop to grow the organization organically. This is both Strategic as well as Operational. For Organic Growth to take place and be a key component to a company's overall Strategic Growth goals, the organization will need to recognize that its revenue growth be achieved both by its business development activities as well as its internal support mechanisms. Successful organic growth comes from developing clear market needs and targets and then creating an infrastructure that defines these needs, and develops the products or services to meet the market demands. At the same time procedurally developing the financial capability to finance and support new and additional revenue opportunities. It's all about creating or ensuring that the organizations' financial structure and tools are in place to do so. Externally, I will work together with both the strategic and financial leaders of the organization to develop plans for growth through acquisition. A common belief of many organizations is that they are too small, not capitalized well enough, don't have a significant position in their market to acquire a new entity, etc. The reality is that a company with the right infrastructure, the right RoadMap (RM), strong visualization and targeting of who they are and where they want to be can do so. With the development of the right financial tools and relationships, the organization can carve out financial planning around creating avenues for working "on" the company and not just merely "in" the company. From this, the organization can then become the "Cat" to the "Mouse". I work to develop both Internal and External Strategic Growth Avenues for the organization. In doing so, I help insure that the organization/company is exercising all its strategic options and creating yet another RoadMap (RM) of its financial positioning and capabilities. Definition of candidates for acquisition or strategic alliances/additions is a key component and catalyst for any financial function to either get energized or develop a sense and a role towards Strategic Growth. Ultimately, this helps and challenges the organization's key financial proprietors with defining and developing tools that can potentially fit with the strategic RoadMap, its overall sense of direction and ultimate end-point.
---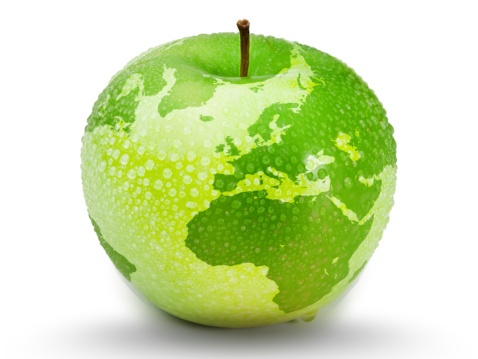 Achievements

St. Jude Medical
While at St. Jude Medical or SJM, Mr. Minailo spearheaded the global strategic (country by county) planning and implementation. Through this work process, St. Jude became a globally integrated organization. Its strategic thought process developed into thinking, planning and setting up implementation processes and programs that supported not only the global integration of its acquisitions, but its overall planning, acculturalization of its combined global entities. Further, during this period St. Jude introduced medical reimbursement programs supporting its customers towards maximizing reimbursement funding. Mr. Minailo also spearheaded the strategic overview and recommended a course of strategy and action to the organization's Board of Directors and helped implement an overall strategy for dealing with and embracing capitated care into its reimbursement practices. Mr. Minailo led the national group responsible for this while at the same time managing global marketing operations.
---

Edwards Lifesciences
Mr. Minailo is a part of Edwards' history in creating products that are still revenue generators for the organization and that have defined clinical procedural processes towards overall patient care. Mr. Minailo oversaw the development and launch of numerous products and product line extensions into a highly completive niche marketplace with a platform of SVO2, hemodynamic and pressure monitoring. On the critical care side, Edwards introduced its first (and the market's) first closed system for blood sampling in the acute/critical care environment. From this, the company developed and marketed not only product extensions to meet clinical needs but also supported its clinical critical care monitoring products and brand. The product not only services in unit critical care patients but also pediatric patients and patient monitoring. The "VAMP"; Venous Arterial "blood" Management and Protection system with its needle-less cannula/syringe technology is a justification of recognizing and understanding of market needs, incorporating proper customer feedback, and then being able to help create a vision for the organization The VAMP introduced a new standard of patient care and how products/technology and services should be developed and introduced to the market.
---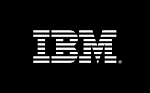 IBM Consulting Group – The Wilkerson Group
The Wilkerson Group was a key leader in developing healthcare strategy across medical device, pharmaceutical and provider markets. Its ability to recognize trends within not only the market place but also the worldwide political landscape, was crucial to numerous drugs and devices now being on the market and recognized as a standard of care. The Wilkerson Group was a pre-cursor to IBM's Global Business Management Group Healthcare practice being able to address not only technical but "real-world" medical processes and implementation of healthcare improvement. During his time with IBM Mr. Minailo helped define Congestive Heart Failure protocols for the five-stage management of CHF throughout one of the largest medical providers in the United States. This resulted in not only creating standard practices throughout the hospital system but also systemized and standardized product usage related to the protocols and nationwide acquisition costing of products resulting in multi-million dollars of saving for the provider, while at the same time providing both the clinically proven and economic outcome improvement in the standard of care. In addition, Mr. Minailo led and conducted multiple global market and product evaluations for venture capital and private equity due diligence and spearheaded the integration planning and implementation of two major multi-million-dollar acquisition transactions.
---

Bergen Brunswig Medical
Responsible for leading and transforming the integration of three newly acquired businesses into the overall BBMC distribution system. Provided overall corporate market and strategic leadership for Billion-dollar distribution organization with oversight for three strategic business units including hospital markets, primary care/physician offices, and long-term care. During this time Mr. Minailo led the development and implementation of a nationwide program to define and negotiate for best products by class in performance, price, partnering and overall value to the corporation. This resulted in growing revenues by $90 million and operational saving of over $2M by reducing the number of suppliers from over 1,500 by 50% and incorporating streamlined purchasing and JIT distribution programs to our customers.
---

LightWorks Optics
As President and CEO, Mr. Minailo was tasked with the specific goals of growing the organization through diversifying its customer base and industry portfolio and to position and execute for the Founders options for their succession and/or exit. He created a goal, metrics-driven and accountability-based organizational culture focused on achieving well defined strategic and tactical objectives. Empowered the senior leadership team and challenged employees to excel at constant improvement and to exceed customer expectations. Re-branded the organization and developed successful new market positioning. This resulted in an increased of year over year revenue by 35% with a 40% increase in EBITA. Further, reorganized operations to maximize on engineering and production efficiencies to create and optimize inter-division and companywide internal synergies. In addition, negotiated the finalized contract with the US government for $50M between three countries and closed the largest single new customer contract in the company's history. Diversified the company's revenue portfolio from a 90% dependence on defense contracts (75%) with a single customer, to a balanced 70% defense and 30% medical device/commercial, with no greater than 45% with any one customer.
---
More detailed achievements, references and testimonials are confidentially available to clients upon request.

---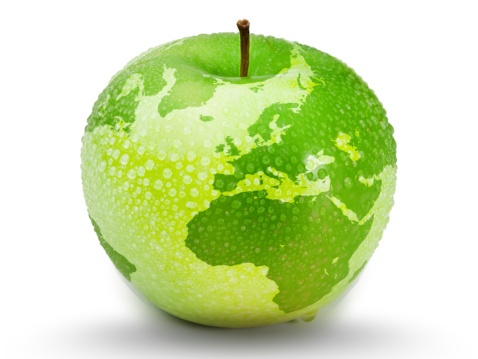 Industries
This service is primarily available to the following industry sectors: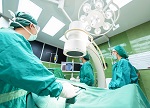 Biotechnology
The medical device industry is one of the biggest industries in healthcare, driven by innovation and new technologies. The last decade has seen an unprecedented growth in innovative and improved technologies, which has led to the development of state-of-the-art medical devices and catalyzed growth and advancement in the healthcare industry. The US medical device industry is the global leader with sales of around $136 billion, which represents approximately 45% of the global market, the US medical device market is projected to grow at a compound annual growth rate (or CAGR) of 6.1% between 2014 and 2017. With more than 7,000 medical devices companies in the US, which are mostly small and medium enterprises (or SMEs), that employ around 400,000 people directly and more than 2 million people indirectly, the industry is highly fragmented. Europe and China are the second and third largest medical device markets, respectively. However, the health and well-being of consumers around the world depends on the accessibility and quality of life sciences products. Often a longer term cautious approach makes business sense for an industry that requires complex infrastructures, capital intensive R&D and long-term market strategies. At the same time, risk can lead to opportunities for strong growth, product diversity and entry into new markets.
Medical device manufacturers are making bigger bets on R&D initiatives, but sustained success depends on creating broader, more inclusive innovation models and collaborating with a broader range of partners to capitalize on opportunities. It also means companies need to scrutinize their own approach to value-based pricing models and product maturity models, which will have an impact on long-term development costs. Companies that focus solely on engineering- and/or sales-led strategies may be forgoing opportunities within their supply chains. Supply chain agility is critical to the future success of all life sciences companies; new markets and the rapidly evolving technology landscape are expected to drive more product variety, shorter product life cycles, and smaller volumes. Sustained success requires a more expansive, forward-thinking development approach. With most medical device companies having 3 – 5 year development life cycles, new products have to be forward-thinking and designed to fit technologies that will be in place 5 years from now. Medical device companies can increase sales by entering new, developing markets. Along with opportunities to reach new customers and increase sales, developing markets can be advantageous locations for conducting R&D, with fewer barriers to opportunities to reach new customers and increase sales, developing markets can be advantageous locations for conducting R&D, with fewer barriers to entry, lower input costs and fewer regulatory hurdles. With better access to technology and new markets, smaller, low-cost manufacturers have begun to dominate medical device innovation. By collaborating with smaller players, large medical device companies can tap their innovative power while helping smaller companies expand their market reach, deal with regulatory challenges and access a broader network of suppliers, customers and development partners. The majority of medical device companies characterize their focus as being engineering/innovation led, followed by sales-led strategies. Only a minority is led by manufacturing or supply chain prospects, and these types of strategies are less prevalent in medical device than other global manufacturing sectors.
---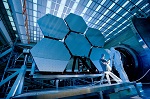 Technology
The Technology (Tech) economic sector is often stratified into companies engaged in manufacturing semiconductors, communications equipment, software development, computer hardware and technology-related office equipment, as well as providers of consulting and IT services. Tech is similar in many ways to the Medical Device and Biotechnology areas in that they share in growth through not only R&D and technological advancement but also in the ability to understand the needs of the market place, the yet to be defined direction that the current market will go in, and/or be able to drive the future market towards with the products, services that it is creating. Each sector of Technology has its own challenges, especially if their product portfolio strategy is focused on both commercial and consumer markets. As the sophistication of the products has become greater, quality, reliability and service has become even more crucial to a company's success.
The challenge to gain competitive advantage within any one sector has resulted in embracing the new and the cutting-edge. Many technologies are now coming into their own as their power and speed increase and the cost of delivering them goes down. "Newer" areas including 3-D printing, and artificial intelligence (AI), robotics, virtual and augmented reality (VR) (AR), are opening up significant areas of opportunity. While new opportunities are vast, organizations will in many cases need to transform some of the ways in which they do business. This will express itself as combinations of hardware, software, networking, data storage, analytics, and cognitive technologies. The complexity involved in designing today's technology platforms requires deep expertise in a wide array of areas. Thus, the industry is seeing a surge in collaboration across different industries. Joint ventures, partnering, etc. are become the norm as a company tries to get a "leg up" on competition. As new business models are created, they will challenge how a company markets its value proposition, as well as for how it operates. It will change how a company trains, motivates, and compensates its salesforce; how it designs its IT infrastructure, including security features; how it handles revenue recognition and taxation; how it distributes and bills for its offerings; how it markets and brands the enterprise; and how it manages equity stakeholder expectations, especially in transition phases. As the global war for talent continues, it requires a organization to evaluate how it searches, integrates and communicates with this talent. Open employee business models will continue to grow and challenge existing corporate cultures if these cultures have not yet embraced this model. Finally, Tech companies face additional challenges, including coping with increasingly global regulation. Each local market has its own rules governing privacy, security, and the handling of data crossing or within borders. There are also varying regional and country views regarding how an enterprise ought to be taxed and how it ought to treat incentive programs. Because the regulatory environment is unlikely to become less complex, organizations will need the tools and resources to address both new and existing rules–especially as they expand internationally. The need for new developments to address constantly evolving and maturing cyber threats will continue to be a prominent area of focus as well.
---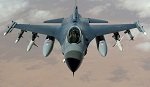 Defense
The Defense industry is approximately a $1.8 trillion-dollar entity. While growth of the industry over the past decade has been somewhat stalled, it is much more likely to grow over the next five-year horizon. Speculation that defense spending in the US has returned to growth, after multi-year declines in defense budgets and future growth may be driven by the newly elected US administration's increased focus on strengthening the US Military. Growing internal and external security concerns across the globe, combined with ambition of some countries to gain military prowess has led to new fortification of the defense and security market. Major growth drivers for global defense and security market include increasing terrorism and hostile environment in various countries, technological advancements and defense modernization drive from various countries, among others. United States of America has been a leading investor in defense and security market followed by Europe; however, recent economic downturn and austerity in these countries has led to decrease in their defense budgets. Asia Pacific and Middle East are emerging as a growing defense and security markets because of uptick in terrorism and hostile environment in these countries.
The defense industry finds itself in an increasingly challenging predicament. In recent years, military spending globally has been under immense pressure, governments around the world haven't started many significant new weapons programs. In addition, for the past decade departments and ministries of defense have shifted some of their attention to vendors that aren't part of the core defense industry, particularly technology firms that are believed to be able to deliver products within shorter time frames with more agility than legacy defense companies. In this way, defense departments are broadening their procurement activities away from pure-play defense contractors. To be complacent now in the face of potential re-growth because of government changes and prediction of new programs might be the wrong overall strategic play. Perhaps there are strategies to be developed by looking at other industries such as pharmaceuticals. To a great degree, the biggest global drug-making companies have maintained high levels of new product development by acquiring smaller firms whose research has targeted specific disease states. In these deals, along with looking at promising markets, drug makers imported aggressive, collaborative, and creative attitudes that had begun to wane in the larger organization. Defense companies might consider taking full advantage of partnerships they develop with commercial technology firms by also assimilating critical aspects of their innovation culture, an essential capability for defense firms to plan for the future. There is a risk for defense companies in becoming complacent, and more importantly, there is an opportunity cost. As such, Defense firms will be in a secure position only if they have demonstrated the clear ability to innovate amid uncertainty.
---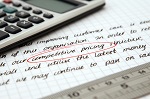 Consultancy
With a total value of around $250 billion, the global consulting sector is one of the largest and most mature markets within the professional services industry. The development of the consultancy industry is closely tied to the developments of the global economy. In times of flourishing economic conditions, organizations enjoy higher revenues and budgets, a setting which paves the way for higher spending on consultants. Vice versa, economic downturns typically see organizations shrink their spending behavior, which leads to budget cuts of, among, others, consulting expenditures. However, with reduction in resources, organizations have been looking to outsource at a greater rate than ever. Whether boom or recession – clients will always need expert advice to manage their growth or to restructure their business in a declining market. Consultants bring a unique perspective to an organization. Unencumbered by organizational cultural norms, internal politics, historical strategies and tactics, the consultant can often bring a fresh "out of the box view" to an organization's needs, whether from a more functional aspect such as IT, Financial or Operations; or from a broader strategic and management aspect in areas such as Post-Merger Integration, Growth Strategy, Business Diagnostics, Private Equity Due Diligence, M&A Due Diligence, Cost-Reduction, Organizational Design, Customer Acquisition/Retention and Churn.
Consultancy can bring the perspectives and learning from numerous industries to set new direction or tactics for an organization in some completely different sectors. For consultants, this implies the need to be prepared to provide newly needed services. To adopt latest trends in technology and the economy often more quickly than their clients. Due to the variety of client's industries and developments within, the needs for consulting services are very dynamic and complex. Rising client industry competition forces consultants to continuously look out for new business opportunities within a business sector and help rethink their client's competitive position in relation to existing and newly entering competitors. Technological and political forces expose companies in all industries to continuous change. After former waves of lean management many companies are left with insufficient management capacity and expertise to handle the resulting corporate change processes internally. This creates on ongoing need for consulting services and as such there will be a shift from traditional advice to being a part of implementation. As organizations change occurs so does the need for consultancy to change with incorporating a mindset of not only advising, but "doing". In this sense the need for executives that have "actually" defined and implemented programs, strategies and tactics as a part of an organization will be more valued and sought after by clients.
---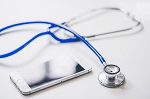 Healthcare
The challenges of providing and funding health care around the globe haven't changed much over the last few years. Rising demand and associated spending are being fueled by an aging population; the growing prevalence of chronic diseases and comorbidities; development of costly clinical innovations; increasing patient awareness, knowledge, and expectations; and continued economic uncertainty. These are just a few of the key issues and trends impacting the global health care sector. Providers continue to implement cost-containment measures aimed at reducing clinical and administrative waste and improving operational efficiency such as consolidation; clinical pathways; standardized clinical processes; shifting of care to lower-cost and non-traditional settings; vertical integration, strategic procurement models; use of generics; shared service centers; and technology initiatives. The reality is that is can all be summed up in cost of care and clinical outcomes. Providers are beginning to advocate a business model shift of focusing on prevention towards the overall holistic health of populations rather than immediate disease state and transaction-based treatments. These changes will take time and will certainly not be immediately met with acceptance from a patient population that wants immediate treatment for ailments. While prevention may be a long-term strategy, it will certainly not suffice for the immediate and midterm needs and demands of the patient population, especially in the United States where clinical care, while a luxury compared to other global markets, is in many cases "expected" from a healthcare system that can provide it dependent upon the ability to pay for the service, whether personally, through medical insurance or governmental support. It is well documented of the challenges that the United States is dealing with in maintaining its own "Standard of Care" as it relates to Healthcare. Attempts at various models of cost containment, patient care availability and coverage, implementation of various aspects of other global medical systems; whether socialized medicine, pure payor exposure as "fee for service", cost-risk sharing, governmental subsidizing programs, "Obamacare", etc. have all met with their own challenges for successful implementation and indoctrination into the US Healthcare fabric.
The key for Providers and the Healthcare Segment is to continue its course of cost containment, while not closing out technological advancements to care. To do so will require a balance of cost structuring and clinical economic and outcomes improvement. Developing Disease State Management protocols, partnering with pharma, device, med-supply and advanced BioTech companies towards cost management and risk sharing in order to meet the demands of patient care with the reality of commensurate cost reimbursement. While this has been incorporated in every healthcare system and provider over the last decade, it perhaps has been done on an issue by issue basis and has not yet become a philosophy for healthcare. Finally, the Healthcare Sector must continue to work with the Insurance and Governmental Sectors to find common ground for providing quality care, while searching for economic partners in which to do so.
---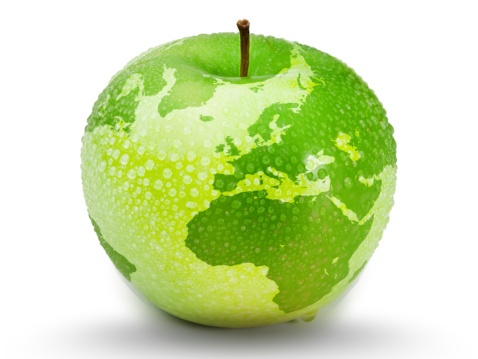 Locations
This service is primarily available within the following locations: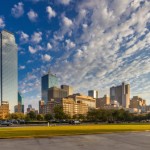 Dallas TX
The Dallas Texas business climate, combined with the attributes and functionality that Dallas currently holds as a major corporate headquarters destination is defining Dallas (DFW) as an area of dynamic business growth. DFW has been a magnet for corporate headquarters and major company operations, attracting 21 Fortune 500 company headquarters and 41 headquarters among the Fortune 1000. A diverse group of household names such as ExxonMobil Corp., Texas Instruments, AT&T, American Airlines Inc., JCPenney Corp. Inc., Kimberly-Clark Corp. and Fluor Corp. call the region home, reflecting the area's strong fundamentals when it comes to workforce, access and cost of doing business. DFW's corporate powerhouse companies are distributed throughout the region, an indication of its strength and the quality of the workforce and ease of navigation between cities and corporate centers. From high-tech industry leaders, telecommunications, logistics and finance to consumer brands, Dallas is not only become a major metropolitan player for economic growth but a new dynamic area for attracting "talent". Dallas Texas, and more so Dallas/Fort Worth (DFW) for years has been considered a "stopping" point for business outside of the energy and agriculture sectors. As a hub for American Airlines and South West Airline, both domestic and international travelers know Dallas through its airline "stopping points. Yet the Dallas business market and its surrounding areas has become an area of unprecedented growth, from both an internal and external development standpoint. The region ranks among the top three U.S. metropolitan areas for business expansions, relocations and employment growth. DFW's young, highly educated workforce of over three million people is growing quickly, providing companies with the abundance of talent they need to make their business a success. Dallas has become not only a destination area but an area vast with resources across industry sectors. Not only in in natural resources as the traditional perception has been, but in financial services, manufacturing, technology and healthcare services and products. While its low cost of living in terms of state taxes and housing has recently been challenged because of it desirability to attract movement from key states like California, Illinois and New York; Dallas and DFW has created a business landscape that fosters not only the infrastructure to support large corporate entities, but the financial and strategic investment in developing new business entities. The challenge for Dallas is in recognizing and dealing with its Texas roots and culture of dealing with "outsiders". As the economy grows in part from companies and human resources transferring or in fact transitioning from other areas, Dallas will need to define its own culture as a growth area, independent of its Texas roots. Integration and corporate cultural and behavioral dynamics will become a key element to Dallas's and DFW's continued and sustained growth.
---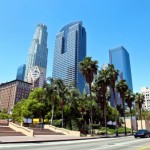 Los Angeles CA
The LA and Orange County Markets are both similar but yet diverse. The Los Angeles nomenclature is too often defined by the media industry, whether TV or movie production and its associated "stars", or by its political stance. But this area also develops new cutting edge technologies not only for film but unique medical care, technologies to grow industries and influence global markets. Los Angeles County has dozens of major industries, each with rich ecosystems of businesses, talent, suppliers, logistics networks, R&D and entrepreneurs. L.A. County is comprised of over 88 cities and 5 million workers. It's $600 billion gross product is larger than the economies of Sweden, Belgium, Poland and Norway. LA has the two largest sea ports in the Western hemisphere handling over 40% of the inbound US containerized freight. But LA is best known for innovation as creative collisions occur where industries overlap, driving new business concepts, making L.A. County in many ways the creative capital of the nation. As an example, many high-tech businesses are growing where there is a confluence between aerospace/DOD based companies and entertainment, gaming and animation, content development and distribution, arts and content. L.A. is also a region where the supersectors of high technology and manufacturing both employ hundreds of thousands of workers. Underneath the perception of a "laid back" Southern California lifestyle, LA is a hard charging business environment with capital resources for development and investment in growth. The perception of "LA-LA" land as it pertains to the liberal film industry is quite different in the overall business sector. Just 45 minutes south of downtown LA, the Orange County region is a somewhat "different bird". It is an area defined by its beach cities and thus its tourism, its high cost of living, its home to Disneyland, the home of film icon John Wayne and thus the naming of its airport. While much smaller than LA County, the "OC" is made up of 34 cities, and approximately 1.5 to 2 million workers, with no defined Urban center. Cities of Irvine, Tustin, Orange, Anaheim, Santa Ana, Brea and Newport Beach/Costa Mesa are home to most the county's businesses, but there is not one city in Orange County that is recognized as the urban hub. Unlike LA, Orange County is a relatively "staunch" conservative and "republican" area. The county is ultimately a pro-business marketplace with values and a right-wing mentality in doing so. It has developed global leaders in semi-conductors and digital storage with companies such as Broadcom and Western Digital; Medical Devices and BioTech companies like Allergan, Edwards Lifesciences, Epicor and Beckman Coulter, fashion leaders in Oakley, Wet Seal, Quicksilver, Hurley and PacSun; and regional automotive headquarters for Mercedes Benz, Hyundai, Mazda, Toyota and Kia. With numerous start up and niche playing technology companies in gaming and semi-conductors; and med device companies in cardiovascular, cardiology, orthopedics/spine technology and ophthalmology and neurovascular technologies. The Orange County corridor is recognized as a key area of for the development of new product technology companies that disintermediate larger global device companies within given market states and as such become valuable targets for acquisition. There is both an entrepreneurial but also global growth mentality to companies in the OC.
---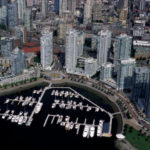 Vancouver CA
Abundant natural resources, thriving technology and services sectors, and relatively low business costs make Western Canada an attractive place to do business. Its geographic proximity to Asian markets, access to inland and sea ports, and excellent transportation services to locations throughout North America have created increased efficiencies in exporting products to international markets. Western Canada is a significant contributor to the overall Canadian economy. Western Canada accounted for an estimated 38% of Canada's GDP by industry and 42% of Canada's exported goods. Not surprisingly, Western Canada's export activity is closely linked to the largest economy in the world, the United States. Economic growth in Western Canada has and is anchored by the natural resources sector, with resource-based goods accounting for approximately 68% of total exports. This focus has provided the foundation for the creation of industry clusters in sectors such as mining, forestry, oil and gas and agriculture. Western Canada has traditionally been tied to the success of the energy sector in determining urban growth and development in other areas as well as infrastructure growth in housing, services and technologies to support its foundational identity. However, to suggest that Western Canada and specifically the main metropolises of Vancouver, Calgary and Edmonton are only based on these industries is a falsity towards the growth of business sectors in healthcare, medical devices and technology. New technology based companies in medical/dental devices, clinical therapies, distribution, and new companies pushing the "Tech" envelope have emerged from centers of excellence like the University of British Columbia, and the Universities of Calgary and Edmonton. Textile companies like lululemon have created global brand identity, while technology entities like Smart Technologies have changed educational and corporate content and learning visualization. The emergence of new start up entities have created a new developmental market for Western Canada. Like any market, Western Canada needs to brand itself as not only a natural resource provider and a tourist destination to see and experience the Rockies, but also as a region of potential Tech, Healthcare and Service disintermediation. Western Canada is poised to develop significant product advances and services that will set it apart as not only a natural resource provider/supplier network but also a technology sector. Its ties to the United States are crucial, yet its determination to not be defined by the trends, needs of the United States will help create new unique business opportunities for this area. Finally, Western Canada is unique with its ties to the import/exports of the Asia Pacific marketplace, its roots in natural resources but also its ability to define its position in the world marketplace through technology development, healthcare and consumer based products.
---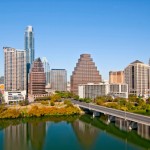 Austin TX
Austin is the state capital and is also the fourth-most populous city in Texas. Located in the center of the state, Austin has both scenic, natural views and the hustle and bustle of big city life. There are a few things everyone knows about Austin: Austin keeps things weird and it is considered the Live Music Capital of the World. To be a true "Austinite" is to embrace the mantra of "Keep Austin Weird". Yet what defines Austin's weirdness is in its diversity. It is the governmental center of Texas from which policies and directions for the state happen, it is a unique University center, a catalyst for music production and creation and a center of technological development. In addition Austin has become a center between Houston's cancer based and biotech based companies, and Dallas's healthcare provider and technology based companies from a healthcare standpoint. As a center of governmental policies and therefore business direction, Austin is a key area of opportunity. Its ties to the University of Texas and new thought process and technologies is abundant. As a business hub, Austin is a center for creative manufacturing technologies, clean energy and power technology, digital media technologies and LifeSciences. Austin is authentic in its nature but often corporate in its persona to grow. As a self-described "Republic", Texas has maintained its Conservative values. Austin, however has not. It is more of a liberal environment looking to solve economic and culture challenges and to create its own avenues for value based growth. Therefore, as a technology center for new business development, it thrives on the dynamic base of "new thought" and change. Austin's locale as a geographic center for doing business and travel in the United States and its geographical appeal to quality of life encourages business to grow and develop new fields of operations as well as creating corporate avenues for growth while also supporting the values of its employees.
---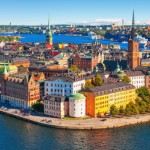 Stockholm SE
For the last decade, Sweden has created a highly competitive and successful economy. The World Economic Forum ranks Sweden the sixth most competitive country in the world. Sweden is also the sixth easiest country in the world to trade with, according to the World Bank. This is unsurprising, since a key feature of the Swedish economy has been its openness and liberal approach to trade. Sweden is an export-orientated nation that has a large trade surplus and exports a variety of goods. The country's openness to immigration over the last decade has attracted labor to help fuel an expansion that has averaged more than twice the pace of the euro area. However, with protectionism on the rise and amid a groundswell of nationalism across Europe and the U.S., Sweden may find its recipe to be at risk. The country's establishment parties are putting the brakes on immigration and immigration resource openness. Thus, Sweden's growth, has been somewhat stalled and its political/economic model challenged. Nonetheless and despite its current economic challenges, Sweden has maintained competitiveness in goods and manufacturing and growth in modern service sectors such as information and communication technology. Internet calling service Skype and online music streaming service Spotify are two examples. The sector is characterized by its many new and small businesses, and Stockholm has become known as one of Europe's hottest start-up cities for ICT companies. Stockholm is the financial center of Scandinavia with the largest gross regional product. It is also one of the fastest growing metropolitan areas in Europe. The proximity to expanding markets around the Baltic Sea makes Stockholm a very attractive city for investors. The Scandinavian countries, along with the Baltic Sea area, are increasingly viewed as one collective market by global companies. Stockholm is now one of the EU's biggest hubs for FinTech investments, and it is the city in Europe that has attracted the second most investments over the last five years. Financial technology is a growing sector not just in Stockholm, but also globally. Stockholm has become known as a hub for innovation with high-level execution skills available – both from a technical and from a business perspective. Stockholm is home to numerous successful tech start-ups that have challenged existing business models and consumer behavior, such as Skype, Spotify, Mojang, King, Klarna, and iZettle. In fact, Stockholm has had one of the highest venture capital investment per capita in Europe. However, as a country, Sweden must work to solve its economic dilemma of dealing with infrastructure challenges together with external vs. internal human resource capital. Thus, companies in Sweden must find ways to harness and develop "home grown" talent without the reliance on foreign talent and continue to attract investment to its newly developed technology base of companies.
---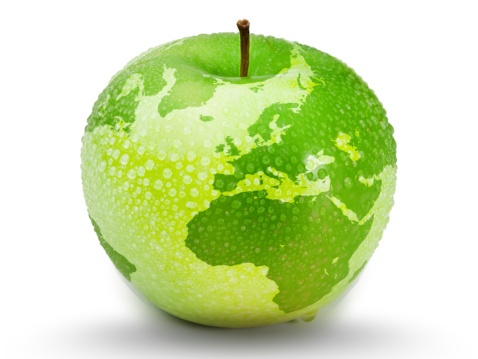 Clients
This service's current clients or employers include:

St. Jude Medical
St. Jude Medical (SJM) is a medical device company focused on providing products and services to physicians to manage chronic cardiovascular disease, vascular and chronic pain management through neurostimulation. SJM is a true "global" device company with 21 principal operating and manufacturing facilities worldwide, 100-plus countries where its products are sold, 49 percent of net sales in 2015 were international, and 47 percent of employees are based outside North America. With over $5B in worldwide sales, 46% of revenues from Cardiac Rhythm Management, and 44% from Cardiovascular and Atrial Fibrillation Management. SJM, is a global leader in Heart Failure Management including Cardiac Re-Synchronization Therapy; Cardiac Rhythm Management including implantable pacemakers and implantable cardioverter defibrillators (ICDs); Electrophysiology; Structural Heart; Vascular and Neuromodulation. Products and technologies include: single and dual chamber ICDs, single and dual chamber pacemakers, remote monitoring and programing devices/technology, delivery (defibrillation and pacing leads) products; quadripolar pacemakers and defibrillators; mapping, visualization and therapy electrophysiology catheters and technologies; structural heart occluders, mechanical and tissue heart valves; peripheral vascular embolization and intravascular diagnostic and imaging devices and stimulation products for spinal cord (chronic pain) deep brain (Parkinson's and tremors), radiofrequency therapy (minimally invasive pain management). All products are supported by global clinical education and training curriculum and disease state management programs.
---

Edwards Lifesciences
Edwards Lifesciences is a $2B global leader in patient-focused medical innovations for structural heart disease, as well as critical care and surgical monitoring. With manufacturing operations in the United States, Puerto Rico, the Dominican Republic, Switzerland and Singapore, and global sales, clinical support and distribution in virtually every major country worldwide, Edwards collaborates with the world's leading clinicians and researchers to address unmet healthcare needs, working to improve patient outcomes and enhance lives with heart valve and critical care technologies and products. Dedicated to improving the lives of patients with structural heart disease, transformational heart valve technology began in 1960 with the first commercially available heart valve.. Offerings include tissue replacement heart valves and repair products, as well as transcatheter heart valves for those patients considered at high or greater risk for conventional valve replacement. Edwards' leadership in transcatheter heart valve replacement includes a commitment to meaningful innovation, rigorous scientific study, extensive clinician training and education, and significant investment in new applications of the technology. Edwards also offers market-leading technologies that facilitate on-pump cardiac surgery procedures through smaller incisions. Edwards' minimally invasive valve surgery solutions are comprised of soft tissue retractors, venous and arterial cannulae, aortic occlusion, venting, and coronary sinus catheters. Starting with the development of Swan-Ganz advanced hemodynamic monitoring devices for measuring cardiovascular performance in high-risk surgical and critically ill patients, Edwards continues to evolve to less-invasive and noninvasive devices to provide valuable hemodynamic insight for an expanded patient population. Edwards has continued to advance hemodynamic monitoring platforms to enable proactive clinical decisions for surgical, anesthesia and critical care clinicians. Edwards is focused on helping clinicians enhance knowledge and standardize practice to improve the quality and efficiency of care. Edwards provides evidence-based programs such as Enhanced Surgical Recovery Program that support the implementation and compliance to protocolized care pathways in the OR and ICU.
Edwards Lifesciences – Click Here

---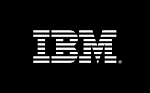 IBM -Wilkerson Group
IBM Corp and its Global Business Consulting Group bought The Wilkerson Group, a consultancy that predicts trends in the pharmaceutical and medical products industry and devises strategies to leverage assets for growth. TWG has over 25 years of experience advising key stakeholders in the healthcare industry. Its clients include the major international pharmaceutical, biotechnology, supply, device and diagnostic companies. Founded in 1968, it has 100 employees based in New York and London. With the addition of TWG, IBM's pharmaceutical and healthcare industry consulting offerings now range from strategic development to business process re-engineering and solutions implementation. Wilkerson's grasp of the pharmaceutical, device and diagnostic industry, coupled with IBM's technology solutions expertise, gives clients an unrivaled tool to win. Clients now