Strategic Design
Accredited Consulting Service for Ms. Crowley MHA BA Accredited Executive Consultant (AEC)

The Appleton Greene Accredited Consultant Service (ACS) for Strategic Design is provided by Ms. Crowley and provides clients with four cost-effective and time-effective professional consultant solutions, enabling clients to engage professional support over a sustainable period of time, while being able to manage consultancy costs within a clearly defined monthly budget. All service contracts are for a fixed period of 12 months and are renewable annually by mutual agreement. Services can be upgraded at any time, subject to individual client requirements and consulting service availability. If you would like to place an order for the Appleton Greene Strategic Design service, please click on either the Bronze, Silver, Gold, or Platinum service boxes below in order to access the respective application forms. A detailed information guide for this service is provided below and you can access this guide by scrolling down and clicking on the tabs beneath the service order application forms.
Client Telephone Conference (CTC)
If you have any questions or if you would like to arrange a Client Telephone Conference (CTC) to discuss this particular Unique Consulting Service Proposition (UCSP) in more detail, please CLICK HERE.
Consultant profile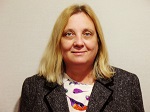 Ms Crowley is an approved Executive Consultant at Appleton Greene and she has experience in globalization, management and production. She has achieved a Masters in Health Administration and a Bachelor of Arts. She has industry experience within the following sectors: Consumer Goods; Travel & Tourism; Education; Healthcare and Finance. She has had commercial experience within the following countries: United States of America; China; Sweden; the Netherlands and the United Kingdom, or more specifically within the following cities: Boston MA; San Diego CA; Orlando FL; Amsterdam; Hong Kong and London. Her personal achievements include: developed new events; managed complex and multi-functional operations; kept abreast of emerging needs; recruited sponsorship sales and executed business planning & analysis. Her service skills incorporate: project management; market research; business development; operations management and sponsorship sales.
To request further information about Ms Crowley through Appleton Greene, please CLICK HERE
---
Further Information
The history of my chosen consulting service is in producing the content of health industry events for the commercial conference business, directed to senior executive employers, health plans, hospital systems, government and providers. I also oversaw marketing, sales and operations relative to these events. The audience was primarily interested in quality, outcomes, cost-effectiveness, results, value and new approaches in the health business field. The health care sector is, generally, a stable and predictable entity and source of revenue which substantially contributes to the economy. As a solid employer, health business helps build the infrastructure and production of the economy.
The current position of my chosen consulting service is employing market research, business development and writing strategic reports in the fields of consumer goods, tourism, education, healthcare and finance. These industries have helped to build the states where they employ people. In keeping with the culture in these states that allows these industries to prosper, it is important to preserve those conditions that allow for this growth. These drivers of industry—people, knowledge and conditions are a prerequisite to sound strategy making. These include market innovation, changes in cost, changing lifestyles, entry and exit of firms, product innovation and the influence of the internet.
The future outlook of my chosen consulting service is to meet the unmet need of the client and be the key to future business. My focus on market research, business development and production of advisory projects will involve consumer goods, tourism, education, healthcare and finance. I plan to execute business planning, market research and management of new programs in these industry sectors, while keeping abreast of emerging needs. I chose these industry sectors because they have universal application and they can be synergistic with each other. These sectors are vital to the economy of major cities. It is important that they are functioning optimally. These industries will drive each other because tourism and finance go together. Healthcare and education go together. Consumer goods and finance go together and so on. As long as the drivers of these industries continue to push ahead they will grow and thrive.
---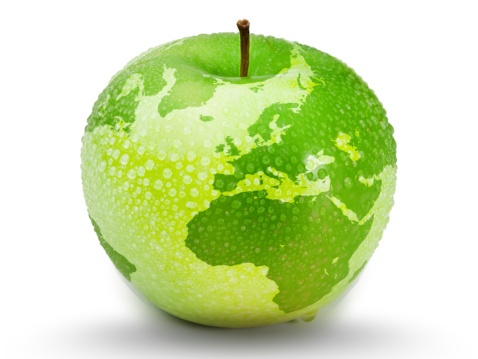 Executive summary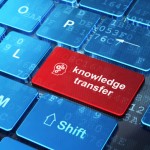 Strategic Design
Strategic design is the application of future-oriented design principles in order to increase an organization's innovative and competitive qualities. With an eye for the larger picture, strategic design redefines approaches and looks for new opportunities in an effort to build resilience into the organization. In this way strategic design focuses on implementation and driving an organization, so it can thrive. It also creates insulation and resources to bounce back when necessary from outside events. By analyzing trends and data, strategic design develops the organization's brand and identity necessary to grow and sustain development in an increasing global market. Brand and identity are linked by strategic design to create empowerment and positive memory. Brands encourage creativity and build alliances. Good brands are based on the power of ideas, comfort and insight.
---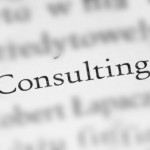 Service Methodology
Strategic design is the field concerned with looking at overall principles related to keeping the organization competitive by taking an active role to ensure future growth. This is accomplished by evaluating data and trends and driving the organization to "make things happen," instead of watching things happen or wondering what just happened. This includes applying some traditional principles such as divergence, transformation, convergence, sustainability and articulation. Divergence applies critical thinking through qualitative and quantitative methods to find better design solutions. Transformation redefines solutions. Convergence describes better scenarios. Sustainability manages the solutions over time. Articulation provides a visual description of the result for the users of products, services and environments.
---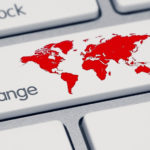 Service Options
Companies can elect whether they just require Appleton Greene for advice and support with the Bronze Client Service, for research and performance analysis with the Silver Client Service, for facilitating departmental workshops with the Gold Client Service, or for complete process planning, development, implementation, management and review, with the Platinum Client Service. Ultimately, there is a service to suit every situation and every budget and clients can elect to either upgrade or downgrade from one service to another as and when required, providing complete flexibility in order to ensure that the right level of support is available over a sustainable period of time, enabling the organization to compensate for any prescriptive or emergent changes relating to: Customer Service; E-business; Finance; Globalization; Human Resources; Information Technology; Legal; Management; Marketing; or Production.
---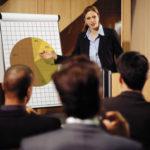 Service Mission
The intent of my service proposition is to provide innovation and uncover opportunities that point the client along the right path, without falling into the trap of over analysis. To create a strategic design that shows the client how to produce better products and services in tourism, health care, education, finance and the consumer market. The benefits will be high quality products and services that will deliver repeat business and growth. Help the client define their target market. Identify opportunities. Differentiate competitors. What products does the client offer? What is their message? How do they present it? How profitable is the brand? Finally, why is the brand unique and what does the brand promise?
---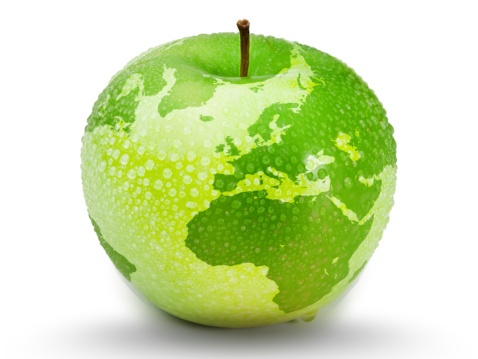 Service objectives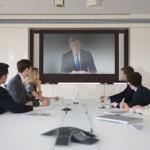 The following list represents the Key Service Objectives (KSO) for the Appleton Greene Operations Management service.
Project management
In designing a plan and organizing a project it is important to know the resources and goals to meet certain criteria. A specific product, service or result with known funding would give a positive change. The scope, time, quality and budget are constraints to work with and the challenge is to optimize them to meet client objectives. These objectives include the description of the project; the planning of a project; the development of a project, monitoring systems and the end point. The objectives have to be measurable. Some functions are analysis, research, strategic planning, financial analysis, re-engineering, business processes, quality assurance, sales and marketing and market research.
Market research
The Market Research process would involve defining the problem, developing an approach to it, designing research, collecting data, analysis and preparing and presenting reports. After articulating the problem and discussing the background information and how it will be used in decision making. Outline with decision makers, with industry experts and focus group research. The objectives deployed in market research are exploratory, descriptive and casual. This information is used to identify and define marketing opportunities and to generate, refine and evaluate marketing actions, performance and improve the marketing process. Unmet needs could be explored to better define the target audience.
Business development
The employment of business development objectives to study products, services and operations of companies provides consulting opportunities. To assess the business environment it is important to develop ways to improve the company's sales. Another objective would be to determine ideal market opportunities to pursue. Other responsibilities include creating campaigns around product launches. Business development pursues consumer research initiatives to look for new trends, shifting demographics and new or untapped marketplace demands by conducting surveys, focus groups and industry research. Using this information, it looks for ways to tweak existing products or create new ones. For example, as consumers shift from personal computers to mobile devices, it would be advantageous to enhance the company's online presence specifically as it applies to mobile searches. It would also make sense to review the costs and benefits of different distribution channels, such as wholesalers and distributors, and direct-sales methods, such as online selling.
Management
Management by objectives defines what is needed to achieve them. The thinking is that employees are more apt to achieve goals when they are involved with goal setting. Involving employees in the process of goal setting leads to empowerment, job satisfaction and commitment. Better communication and coordination leads to harmonious relationships within the organization to solve problems. Common goals for the whole organizations is a principle of management. Some objectives are collective for a whole department while others are individualized. .Objectives are to be specific, measurable, agreed, realistic and time bound. What gets measured gets done. Management by objectives emphasized the setting of goals over the working of a plan as a driver of outcomes. It also emphasizes the importance of the environment in which the goals are set.
Globalization
Globalization objectives are used to develop partnerships for international projects in management. This includes knowledge building, global exposure and impact. This is accomplished through strategy, operations management, finance, marketing and entrepreneurship. The interchange of world views, products, ideas and advances in the internet and mobile phones are major factors in globalization. The connectivity of world economies and cultures through trade, capital, investment and transactions are the means through which this happens. Also, environmental challenges such as global warming, water and air pollution and over fishing are linked to the natural environment. Globalization can be located on a continuum with the local, national and regional. At one end of the continuum lie social and economic relations and networks which are organized on a local and/or national basis. At the other end lie social and economic relations and networks which are on a wider scale of regional and global interactions. Globalization refers to human affairs that link human activity across regions and continents.
---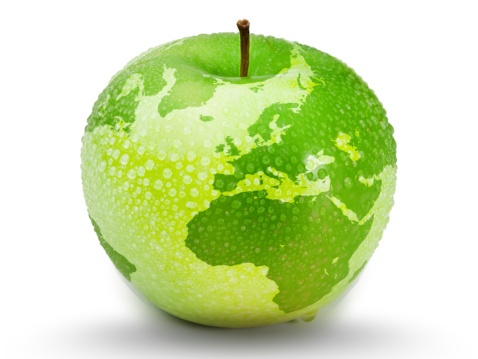 Achievements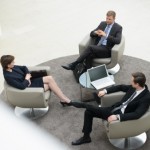 Milliman
My personal experience with Milliman was as a senior content research manager developing topics for a workplace wellness event. The topic was on bariatric surgery as a weight loss option. Milliman is an actuary and was interested in how employers establish criteria for coverage and recognize cost and safety issues. This was in contrast to traditional weight loss programs for mild cases. I also worked with Milliman on an oncology event in which they were looking to implement cancer care benefits into the human resource structure. They were looking at value based design to lead to better outcomes for cancer employees. Additionally, they were searching for value based purchasing so the employer could purchase the best cancer care benefits for the most value. There are senior executives who work with cancer and so having a benefit structure addresses the needs they have. More and more employees are surviving cancer and continue to work so the establishment of a cancer human resource structure is in line with that of other chronic diseases.
---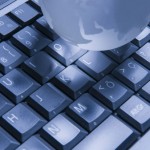 Goodyear
My personal experience with Goodyear was as a senior content research manager developing topics for a diabetes management conference involving a business gold standard to prevent diabetes. This involved maximizing insurance accessibility for diabetes prevention. It also includes onsite screening for diabetes, employee assistance fairs, healthy menus and making workplace adjustments for diabetes patients who require it. Goodyear was implementing these types of benefits for their employees because they believed the wellness and prevention benefits were worth the effort. This means higher producing employees, lower claims and lower costs for this disease.
---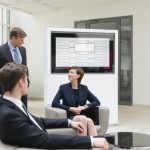 Target
My experience with Target was as a senior content research manager developing topics for a health industry event in removing boundaries in health care delivery with more efficient and effective care. The focus was on how convenience clinics can offer a range of primary care. This includes physical exams and routine care. These clinics can diagnose and treat common ailments and minor wounds, administer tests and write prescriptions. They also offer wellness programs such as diabetes monitoring, smoking cessation, weight loss, and high blood pressure evaluation. This is all covered by insurance. These clinics perform well for compliance, quality and cost savings compared to standard office visits at a health care facility. They often have no waiting time, no appointment needed, are staffed by nurse practitioners and teach self-care at a very competitive cost.
---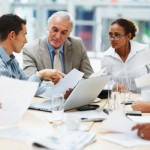 Cleveland Clinic
My experience with the Cleveland Clinic was as a senior content research manager developing topics for a health industry conference. It was on a bypass operation for type 2 diabetes in contrast to weight loss and pharmaceutical treatments. The Cleveland Clinic was looking at the clinical and financial implications. I also researched the Cleveland Clinic for a medical tourism conference since the Cleveland Clinic has hospitals and facilities in foreign countries. The thinking on the part of some large employers is to send significant but non urgent cases to another country such as Asia, Arabia or Spanish speaking is that these countries have American trained facilities such as the Cleveland Clinic because they worked out the quality issues and the costs are much lower than in the USA. For a long time, individuals have also arranged their own cash care in other countries for reasons of no insurance, convenience, expedience and costs of 1/5 of what it is elsewhere. Other American trained facilities in these countries are Harvard Healthcare International and Johns Hopkins.
---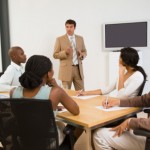 Verizon
My experience with Verizon was as a senior content research manager investigating topics for a health industry event. This included security challenges of creating electronic data system standards to reduce costs, enhance efficiency and improve patient care. Mobile technology can transmit EKG tests. Employees can now get portable records of their own in a secure location. Technology developed by Verizon can care for large patient populations with smart dashboards, alerts, reports, automated follow ups, data sharing that helps physicians to monitor health. Since technology can efficiently serve patients seeking visits that are informational and require no prescriptions or procedures, health care costs could drop dramatically. Other companies such as Amazon, Google and Apple have transformed the market for music and books into technology based ones with lower costs for consumers. The health care market with the lifetime value of customers is much larger than any tech industry.
---
More detailed achievements, references and testimonials are confidentially available to clients upon request.
---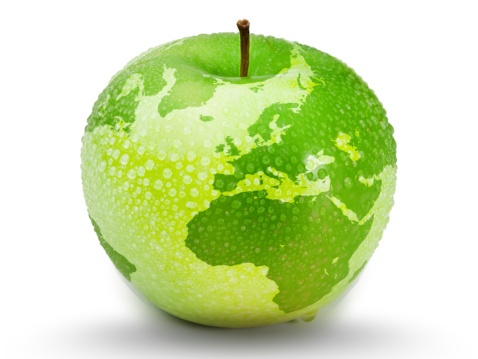 Industries
This service is primarily available to the following industry sectors: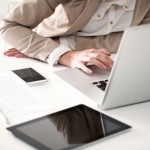 Consumer Goods
The consumer goods market involves research, product innovation, manufacturing, branding and marketing. This requires a highly skilled workforce in the products arena. In the U.S. this market is about half a billion, according to Select USA, a commerce government industry organization. Typical consumers are open to domestic and imported brands Demand is at the top of the market for high quality products and at the lower end of the market where there is value. The middle of the market is shrinking. As more demanding digitally empowered consumers emerge, there is a willingness to serve a niche market. Computers and mobile devices influence 1/3 of retail sales, according to Digital History. Digital commerce and e-commerce are outpacing. Consumers want more transparency and more control. In another country, my research with MedDay, Inc. of UK/Sweden there was a large demand for a consumer product– mobile phones– in the use of health care monitoring of chronic conditions such as diabetes, cardiovascular and asthma. Health care instructions were programmed into the mobile phones by health care providers who could be many miles away from the patient in China. Since almost everyone in China owns a mobile phone this turned out to be a very efficient and low cost way to monitor health care conditions. Mobile phone monitoring is a strategy that could be implemented in the United States for follow up care for chronic disease patients, eliminating the need to come into a health facility. E-health and telemedicine allow for the connectivity and transport of communication to facilitate patient centered health care. Privacy is included in the delivery since each patient has their own mobile phone. The company, MedDay, also employed mobile phones in the realm of disaster preparedness where life-saving messages could be programmed by the government alerting citizens to impending hurricanes, snow storms, earthquakes and other natural disasters. In addition, the company provides disease surveillance such as outbreaks in which MedDay's / Reg Point mobile alert system was deployed. Reg Point won a Graham Bell prize for mobile health. According to Global Edge, the future of this industry looks bright as demand is likely to increase due to the increasing demand for commodities in emerging retailing markets, such as those in China, Russia, and India. There are also the well-established markets of Japan, Western Europe, and the United States which maintain a steady demand. Consumers have become accustomed to having these products in their lives. In another sector, the inexpensive, home furniture section is a growing segment of the industry, reaching a broader, more mainstream market with the successes of manufactures like IKEA International. Cosmetics are also expected to maintain a constant demand as an aging world population seeks to look younger. Prices for commodities that are used to produce these goods have also fallen recently; increasing profit margins to companies. Some top consumer goods companies I worked with include Procter & Gamble, Unilever, Kimberly Clark, Nestle, Johnson & Johnson, Pepsi Bottling, General Mills and Whirlpool.
---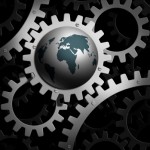 Travel & Tourism
According to The History of Travel and Tourism, travel is the basis to connect to countries which leads to economic competitiveness. . For example, Roman resorts and spas were built around 20 BCE in Europe. The arrival of Christianity made travel safer. Industrialization also led to tourism. Railways and packaged tours increased business tourism. The industrial revolution promoted travel to escape to the country from stressful employment .Business travel took off. Hotel chains were pioneered with the railroad companies. Seaside and ski resorts developed. As transportation grew across countries so did travel. Aviation spurred mass tourism. These events reduced barriers to economic growth and job creation. Tourism increases globalization and contributes to business, education, the food industry and transportation. Travel is a critical sector for economic development and for sustaining employment, in both advanced and developing economies. A strong travel and tourism sector contributes in many ways to development and the economy. It makes both direct contributions, by raising the national income and providing the basis for connecting countries, through hard and soft infrastructure – attributes that are critical, says Oxford Economics. In my research I looked at the future commercial outlook of Orlando, FL – USA as a venue for tourism, and business events. The theme parks, electronic art, and performing arts are part of a city that is the most visited in the United States. Synonymous with service and satisfaction, Orlando provides support, backup and substitution to address any logistical concern for business meetings. This is because the city is accustomed to managing many details in synchronicity. Business people extend their stay here with joining family members. – Business and tourism are a good combination here The Disney venue is high stimulation, a popular site for business meetings. Other attractions are the nearby Cirque de Soleil, Wildlife Conservatory, Universal Studios, Orlando Shakespeare Company, as well as, the vast vacation and time share industry.
---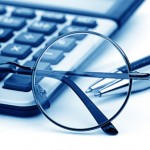 Education
Higher education and corporate education in Boston and the United States are a main "product" for global competitiveness. However, it doesn't seem that this is marketed enough. International students are especially drawn to technical education because this is a route to rapid advancement and because many countries value technical education for their development. The future outlook of the American educational market is very strong for its own self and for that of the hundreds of countries that send students here. With its high density education, Boston is a prime destination for these applicants. Corporate education is an investment in human capital. Corporate education involves an outcomes driven focus, a positive intent, bold objectives, negotiation of boundaries and acknowledgement of contribution. Corporate training is centered on knowledge transfer to sustain a successful organization. An important part of corporate education is to train leaders in an increasingly globalized world. This involves the forging of learning cultures for high impact learning. It also involves staying ahead of rapid developments, geopolitical and social developments in international markets. Adequate budgets, resources and time and leading by example to ensure the organization stays ahead of the curve. Working as a cohesive team and leveraging talents to meet goals, says North Bay Business Journal. Human capital is know how and expertise. It requires mobility and promotes human and economic development. Interference with the rights of an individual to travel and work interferes with their human capital. Educational inputs create more productive impacts upon the future generation. So, the rate of human capital formation in the future generation is more than the rate of human capital formation in the current generation. This is the cumulative growth. An example of an educational input in a company is Reed Elsevier which implemented a corporate wellness education program. My personal experience was working with Reed Elsevier Health and Wellness Plans, a Dutch company, as a senior content research manager conducting market research and developing topics within a business networking event. The focus was on corporate wellness education building a culture of corporate wellness through implementation of team sports and challenges. In this context, the company addressed the following concerns: Why are wellness programs a strategic imperative for business? How does social wellness engage employees and produce actual results?; Why are teams desirable for a successful wellness program?; How do games result in useful patterns of wellness behavior? and how can incentives be used where they have the most impact? A social environment for employees to improve their health while building teamwork was chosen over solely focusing on premium reductions for employees who demonstrate wellness standards in the workplace. It is believed that the social aspects of employee wellness programs will keep employees returning and building a healthy lifestyle. This strategy is built on offering long term engagement to achieve a productive workforce versus only biometric screenings with cash incentives. The Dutch health care system is cited as the best in Europe. A very profitable company such as Elsevier is incorporating health and wellness programs to keep employees well and to keep a productive workforce which will ultimately translate into fewer healthcare dollars spent, since wellness promotes staying healthy. This presumably will decrease demand for chronic care services, which benefits both the employee and employer. Other organizations that I worked with that promote wellness to their employees include Microsoft, Biltmore, Cigna, Mutual of Omaha, Townsend Engineering, Fidelity Investments and Texas Instruments.
---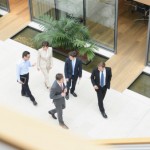 Healthcare
The United States spends more on health care –$3 trillion– than any other nation. Health care in the United States is provided by many different organizations. Health care facilities are owned and operated by private sector businesses Most of the population is insured by a family member's employer. More than half of healthcare provision and spending comes from programs such as Medicare, Medicaid, the Children's Health Insurance Program, and the Veterans Health Administration. Some purchase health insurance on their own. Despite widespread coverage, the United States has some of the highest incidence of chronic diseases perhaps related to societal stress, but are more likely to be treated according to a Umichigan.edu study. America is a global leader in medical innovation. The technology already exists for health information to be published, catalogued, and searched by anybody online. As this trend spreads, this "democratization" of medical knowledge will offer clinicians worldwide a chance to learn from each other and improve the quality of care. Moreover, platforms that unlock the crowd-sourced wisdom of the medical community will offer patients immediate access to doctors' guidance according to Masys of Health Affairs. Patients typically choose their doctor by either word-of-mouth referral, or online consumer reviews and not by the quality of care they provide. This is because most consumers don't know how to assess how medical care affects health outcomes. An increase in transparency and technology will spread health care knowledge worldwide and allow patients to learn who is providing the best quality care. A system that will reward health providers for quality, accountability and improved health status will lead to better outcomes. My experience with an organization concerned with improving quality and patient centered care was with Sharp Health Care, San Diego. My experience was that of a senior content research manager overseeing corporate business presentations for the largest health system and largest private employer in San Diego. It was an organization I worked with after developing market research to create conference topics on improving health care through process improvement and organizational performance, a customer strategy which Sharp implemented. Sharp's goal was to be the best place to work, to practice medicine and to receive care. Sharp built a collaborative culture where staff would be recognized, where health providers enjoyed their work, where care would be service oriented and expectations would be exceeded. Sharp Health Care received the Malcolm Baldrige National Quality Award, the country's highest presidential honor for organizational performance Other organizations I worked with that were concerned about improving quality and transparency of the health care system include Blue Cross/Blue Shield of Tennessee, Mayo Clinic, Intermountain Health Care and Cerner.
---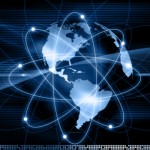 Banking & Financial Services
Finance involves balancing risk, profitability and cash flow. Finance decides which projects to pursue, how to fund them and whether profit will be retained or go to shareholders. An example where the financial sector oversees the growth of an industry was the Boston Consulting Group in which I was as a senior content research manager to produce a presentation on the penetration of disease management and its prospects for growth. This was in the context of increasing commercial growth and the expansion along the care continuum. These findings were articulated in a new report. Employer expectations of care coordination and collaboration were increased and could be better managed along a continuum of patient care which offered better outcomes at reduced cost. Technology platforms were employed to support longitudinal care. This new business model and value proposition called for a greater integration of disease management programs from wellness through end of life. This left case management, disease management, workers compensation, disability and long term care in between. Related questions included transitions on the care continuum, integration of disease management states, implementing innovation, the impact of health reform on disease management and the return on investment. Also, revealed was how to lead change, how to leverage resources, how to change strategy and how to improve outcomes. Other companies I worked with who are interested in maximizing their health care return-on-investment were HealthNet, Med-Vantage, StatusOne Health Systems, The Medwell Group. According to CIMA Global, banks in emerging markets are now well funded to compete directly in the global marketplace. The stronger role of national governments within banking means the future model for banking and corporate governance is likely to be a mix of a regulated free market approach and 'state capitalism'. More international co-operation will be needed to improve the global financial system.
---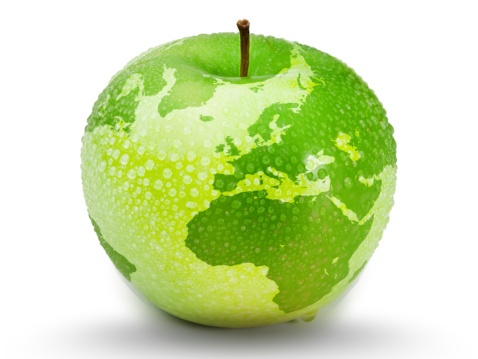 Locations
This service is primarily available within the following locations: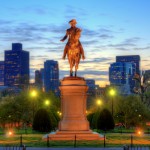 Boston MA
The commercial history of Boston is imbedded in the early history of the United States. Boston was the site of the American Revolution and can rightly claim to be the "cradle of liberty." Boston's commercial position included trade, commerce, whaling, fishing and international imports such as rum, salt, molasses, confectionery and fruit from the Caribbean. In addition, the China trade was part of Boston's history with demand for spices, silks and porcelain. The commercial history includes mills, factories and railroads. The Irish became prominent in politics around 1900 and have been active ever since. The current commercial position of Boston includes finance, high technology, construction projects, publishing, education and the arts and healthcare. The future commercial outlook of Boston includes finance, energy, energy alternatives, technology, real estate, tourism, education and the arts, in addition to healthcare. Drawing business and academic people, with its colonial landmarks and European influence, Boston has large convention centers that are state-of-the-art. The city is flexible in dealing with change and substitutions. Boston has a high quality of life index with its many cultural attractions including museums, theater and sports. As a nautical retreat business people will extend their stay here to network and see waterfront events. Tourism collects about $8 billion. Some major employers in Boston include: The Boston Company, the Boston Consulting Group, Bain and Company, Arthur D. Little, Harvard University and MIT.
---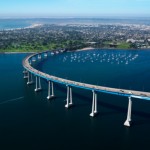 San Diego CA
California has the world's 8th largest economy—over $2.3 trillion–which happens to be larger than some countries. The economy of San Diego is influenced by its deep water port which includes a submarine and ship building yard. The commercial history of San Diego includes the military, such as the navy, the aerospace industry, a trading port and tourism. The current commercial position of San Diego is tourism, arts, energy, fashion design, finance, health care and the tuna industry, such as Bumblebee and Chicken of the Sea. The future commercial outlook of San Diego includes tourism, real estate, the military and international trade with Mexico as a designated Foreign Trade Zone. Numerous cruise lines operate out of San Diego such as Carnival, Holland, and Princess. San Diego is said to be the best place to launch a small business. Some major employers are: Scripps, Sharp Health Care, Kaiser, General Dynamics, the U.S. Navy and biotechnology companies such as Elan, Biogen and Vertex.
---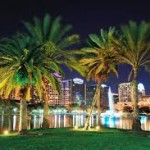 Orlando FL
The commercial history of Orlando is dynamic and diversified. It is primarily related to tourism, retirement, aerospace and real estate. The current commercial position of Orlando is that of tourism, construction, real estate, film and aerospace. Also, transportation such as airlines, high speed rail and commuter rail are significant. Orlando is a high stimulation tourist city and the most visited city in the United States. The future commercial outlook of Orlando is tourism, theme parks, electronic art, real estate, aerospace and performing arts. There is growth in education and healthcare. Tourism pumps over $25.9 billion into Orlando's economy. Digital media, including animation, graphics and video game design brings in $9 billion. The motion picture industry generates over $500 million. The technology sector includes photonics, optics and software, electronics and biotech. Some major employers include: Walt Disney, Sprint, Lockheed Martin and Harris. Also, present are Daimler Chrysler Corp., Kraft Foods, Whirlpool and Circuit City.
---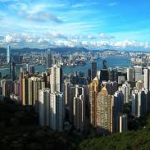 Hong Kong CN
Hong Kong was built on a rock, and as a port is an important center of international trade. It has 200 outlying islands off its southern tip. Hong Kong has a service-oriented economy, low taxes and almost free port trade. The Hong Kong dollar is pegged with the U.S. dollar. Hong Kong has a sound banking system, no public debt and is said to have the highest economic freedom in the world. It is the financial gateway into mainland China, which has the world's second largest economy. Unlike the West, all land is owned by the government and is leased with fees to pay for hospitals, schools and public spending. Hong Kong faces competition from Shanghai which is primed to follow the path of New York. Hong Kong has a land use problem with real estate at a premium. Where to expand? Some major real estate companies in Hong Kong are Sinoland and New World Development. Other major companies include Cathay Pacific, Hong Kong Disneyland, Kowloon Shangri-La, Kowloon Restaurant and South China Morning Post.
---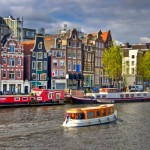 Amsterdam NL
The commercial history of Amsterdam includes the shipping industry, international trade, finance and banking in an age of silver and gold. Amsterdam was the financial center of Europe. The Dutch were very early settlers in the United States and helped build America. They supplied the American colonists. The current commercial position of Amsterdam is international trade, finance, education, health care and the arts. Amsterdam has the largest floral market in the world. The future commercial outlook of Amsterdam is finance, trade, tourism, medical technology, energy and telecommunications. The Dutch healthcare system is cited as the best in Europe, which combines universal coverage for citizens with competition among health care providers in the healthcare market. The economy of the Netherlands is prosperous and open with the world's 18th largest economy for a population of 17 million. Some major companies in Amsterdam include Elsevier Publishing which also publishes the following: The Lancet and Cell, books such as Gray's Anatomy, the ScienceDirect collection of electronic journals, the Trends and Current Opinion series of journals, and the online citation database Scopus. Other major companies include Wolters Kluwer, KPMG, Royal Dutch Airlines and Unilever.
---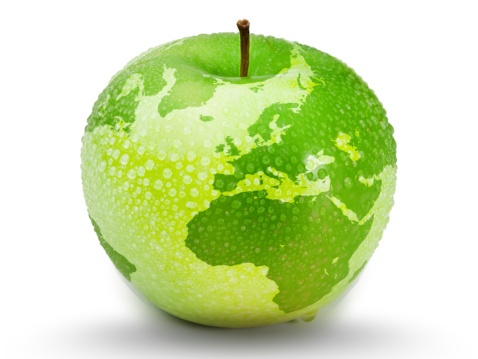 Clients
This service's current clients or employers include: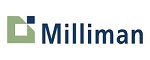 Milliman
Milliman is among the world's largest providers of actuarial and related products and services. Founded in 1947, Milliman is an independent firm with offices in major cities around the globe. We are owned and managed by our principals—senior consultants whose selection is based on their technical, professional and business achievements. Milliman serves the full spectrum of business, financial, government, union, education, and non-profit organizations. In addition to our consulting actuaries, Milliman's body of professionals includes numerous other specialists, ranging from clinicians to economists. Despite our impressive growth over the past six decades, we still operate according to the guiding principles of our founders, Wendell Milliman and Stuart Robertson. We retain their rigorous standards of professional excellence, peer review and objectivity. We remain committed to developing innovative tools and products and providing expert solutions. And we continue to earn our clients' trust by keeping our focus fixed on their business objectives. For more than six decades, Milliman has combined technical expertise with business acumen to create elegant solutions for our clients. Today, we are helping companies take on some of the world's most critical and complex issues, including retirement funding and healthcare financing, risk management and regulatory compliance, data analytics and business transformation.
---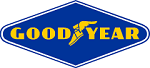 Goodyear
The Goodyear Tire & Rubber Company is a global manufacturing company founded in 1898 by Frank Seiberling and based in Akron, Ohio. Goodyear manufactures tires for automobiles, commercial trucks, light trucks, SUVs, race cars, airplanes, farm equipment and heavy earth-mover machinery. The company was named after American Charles Goodyear, inventor of vulcanized rubber. The first Goodyear tires became popular because they were easily detachable and required little maintenance. Goodyear is also known for the Goodyear Blimp. The first Goodyear blimp flew in 1925. Today it is one of the most recognizable advertising icons in America. The company is the most successful tire supplier in Formula One history, with more starts, wins, and constructors' championships than any other tire supplier. They pulled out of the sport after the 1998 season. It is the sole tire supplier for NASCAR series. Goodyear is a former component of the Dow Jones Industrial Average. The company opened a new global headquarters building in Akron in 2013.
---

Target
Target Corporation is an American retailer that operates large retail stores primarily across North America that offer a multitude of goods. It is the second-largest discount retailer in the United States, behind Walmart, and is a component of the S&P 500 Index. Headquartered in Minneapolis, Minnesota, the company was founded as Goodfellow Dry Goods in 1902. The first Target store was opened in 1962; it became the largest division of the Dayton-Hudson Corporation, and was consequently renamed the Target Corporation in 2000. As of 2015, Target operates 1,801 locations throughout the United States. Their retail formats include the discount store Target, the hypermarket Super Target, and small-format stores previously named City Target and Target Express before being consolidated under the Target branding. Its Canadian subsidiary was established in March 2013, and operated 133 locations by the time it was shuttered in April 2015. Wesfarmers began operating an Australian version of Target in 1973, although aside from naming rights, the American and Australian companies are unaffiliated.
---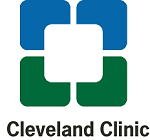 Cleveland Clinic
The Cleveland Clinic is a multispecialty academic hospital located in Cleveland, Ohio that is owned and operated by the Cleveland Clinic Foundation (CCF), an Ohio non-profit corporation established in 1921. In addition to their flagship hospital in Cleveland, the CCF also operates affiliated facilities in Florida, Nevada, Canada, and Abu Dhabi. The Cleveland Clinic was founded in February 1921 by four physicians who envisioned a group practice in which individual members would share clinical expertise and specialization and dedicate themselves to teaching future generations of physicians, and where an academic culture would be fostered through innovations in medical procedures as well as through basic and applied research activities. The Cleveland Clinic fire of 1929 killed 123 people, including one of the founders, Dr. Phillips, and caused significant damage to the original building. The fire started in nitrocellulose x-ray film held in the basement of the hospital. The disaster prompted medical facilities to establish standards for the storage of nitrocellulose film and other hazardous materials. From 1989 to 2004, the Cleveland Clinic nearly doubled both the capacity of its buildings and the number of visits, adding the Lerner Research Institute (1998), Cole Eye Institute (1999), Taussig Cancer Center (2000), the Surgery Center, and two on-campus hotels. By 2005, CCF was the second-largest private medical group practice in the US, with 1,400 physicians in 120 medical specialties and sub-specialties, serving more than a million patient visits a year. Cleveland Clinic has expanded overseas. Since 2007, Cleveland Clinic has managed Shaikh Khalifa Medical City (SKMC), in Abu Dhabi, for SEHA, the Abu Dhabi Health Services Company. Cleveland Clinic Abu Dhabi, a specialty hospital and clinic, opened in 2015, as a project of Mubadala Healthcare. In October, 2015, Cleveland Clinic signed a long-term lease for a six-story office building at 33 Grosvenor Place in London, England.
---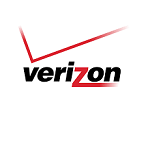 Verizon
Verizon Communications is an American broadband and telecommunications company, the largest U.S. wireless communications service provider as of September 2014, and a corporate component of the Dow Jones Industrial Average. The company is based at 1095 Avenue of the Americas in Midtown Manhattan, New York City, but is incorporated in Delaware. What eventually became Verizon was founded as Bell Atlantic, which was one of the seven Baby Bells that were formed after AT&T Corporation was forced to relinquish its control of the Bell System by order of the Justice Department of the United States. Bell Atlantic came into existence in 1984 with a footprint from New Jersey to Virginia, with each area having a separate operating company (consisting of New Jersey Bell, Bell of Pennsylvania, Diamond State Telephone, and C&P Telephone).As part of the rebranding that the Baby Bells took in the mid-1990s, all of the operating companies assumed the Bell Atlantic name. In 1997, Bell Atlantic expanded into New York and the New England states by merging with fellow Baby Bell NYNEX. In addition, Bell Atlantic moved their headquarters from Philadelphia into the old NYNEX headquarters and rebranded the entire company as Bell Atlantic. In 2000 Bell Atlantic merged with GTE, which operated telecommunications companies across most of the rest of the country that was not already in Bell Atlantic's footprint. Bell Atlantic, the surviving company, changed its name to "Verizon", a portmanteau of veritas (Latin for "truth") and horizon. Following several mergers among the Baby Bells, Verizon is one of three surviving Baby Bells, alongside AT&T (which as SBC Corporation bought the original AT&T in 2005) and independent company CenturyLink, which owns the former US West.
---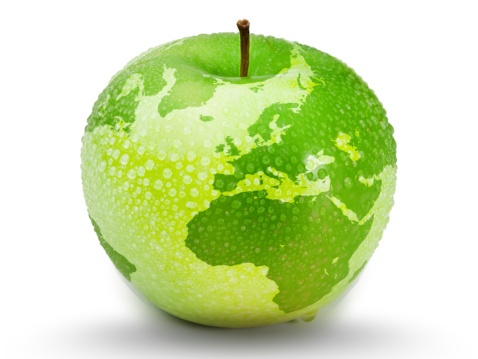 Benefits
[su_column size="1/3″]
Management
Enhanced delivery
Customer satisfaction
Better efficiency
Competitive edge
Expanded service
Better flexibility
Expanded services
Increased quality
Risk assessment
Improved productivity
[/su_column] [su_column size="1/3″]
Globalization
Potential customers
Identifying opportunities
Minimizing risk
Measure competitors
Uncover problems
Plan ahead
Establish trends
New angles
Market positioning
Determine branding
[/su_column] [su_column size="1/3″ last="1″]
Marketing
Project value
Strategic decisions
Value leverage
Client expectations
Competitive advantage
Service quality
Cultural competence
Financial performance
Organizational capabilities
Project implementation
[/su_column]
Bronze Service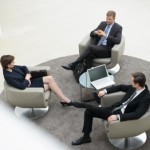 Monthly cost: USD $1,000.00
Time limit: 5 hours per month
Contract period: 12 months
Bronze service includes:
01. Email support
02. Telephone support
03. Questions & answers
04. Professional advice
05. Communication management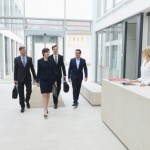 SERVICE DESCRIPTION
The Bronze Client Service (BCS) for Strategic Design provides clients with an entry level option and enables client contacts to become personally acquainted with Ms. Crowley over a sustainable period of time. We suggest that clients allocate up to a maximum of 5 Key Employees for this service. Your Key Employees can then contact the consultant via email, whenever they feel that they need specific advice or support in relation to the consultant's specialist subject. The consultant will also be proactive about opening and maintaining communications with your Key Employees. Your Key Employees can list and number any questions that they would like to ask and they will then receive specific answers to each and every query that they may have. Your Key Employees can then retain these communications on file for future reference. General support inquiries will usually receive replies within 48 hours, but please allow a period of up to 10 business days during busy periods. The Bronze Client Service (BCS) enables your Key Employees to get to know their designated Appleton Greene consultant and to benefit from the consultant's specialist skills, knowledge and experience.
---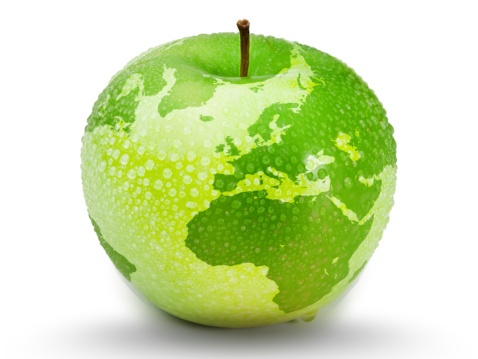 Silver Service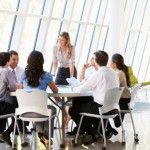 Monthly cost: USD $2,000.00
Time limit: 10 hours per month
Contract period: 12 months
Bronze service plus
01. Research analysis
02. Management analysis
03. Performance analysis
04. Business process analysis
05. Training analysis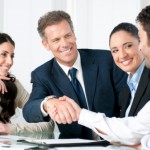 SERVICE DESCRIPTION
The Silver Client Service (SCS) for Strategic Design provides more time for research and development. If you require Ms. Crowley to undertake research on your behalf, or on behalf of your Key Employees, then this would understandably require more time and the Silver Client Service (SCS) accommodates this. For example, you may want your consultant to undertake some research into your management, performance, business, or training processes, with a view towards providing an independent analysis and recommendations for improvement. If any research and development, or business analysis is required, then the Silver Client Service (SCS) is for you.
---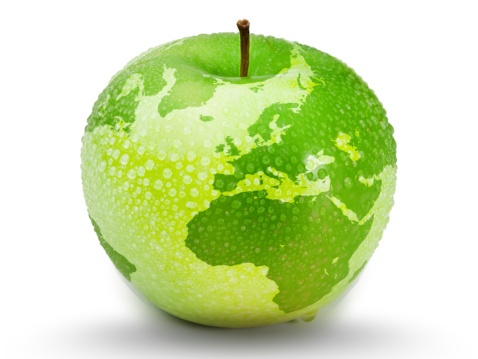 Gold Service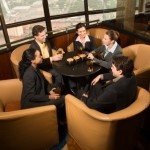 Monthly cost: USD $3,000.00
Time limit: 15 hours per month
Contract period: 12 months
Bronze/Silver service plus
01. Management interviews
02. Evaluation and assessment
03. Performance improvement
04. Business process improvement
05. Management training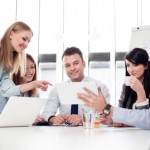 SERVICE DESCRIPTION
The Gold Client Service (GCS) for Strategic Design is intended for more detailed evaluation and assessment, that may require your Key Employees to have monthly meetings or interviews with Ms. Crowley. These meetings and interviews can be conducted over the telephone, Skype, or by video conference if required. The consultant can also attend your business premises, an Appleton Greene office, or another mutually beneficial location, but please note that clients are responsible for the costs of any disbursements separately, including travel and accommodation. This service enables you to integrate the specific skills, knowledge and experience of your designated consultant into your Key Employee management team. The Gold Client Service (GCS) can also incorporate training workshops, business presentations and external meetings with customers, suppliers, associations, or any other business-related stakeholders.
---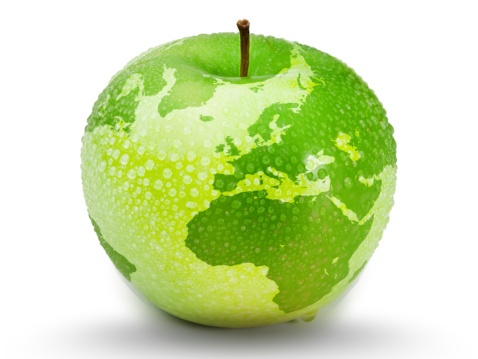 Platinum Service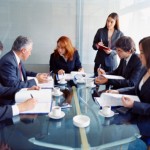 Monthly cost: USD $4,000.00
Time limit: 20 hours per month
Contract period: 12 months
Bronze/Silver/Gold service plus
01. Project planning
02. Project development
03. Project implementation
04. Project management
05. Project review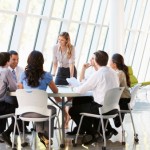 SERVICE DESCRIPTION
The Platinum Client Service (PCS) for Strategic Design is our flagship service and will be required if you need Ms. Crowley to facilitate the planning, development, implementation, management, or review of a particular project relating to his specialist subject, which would obviously require more time and dedication. This service enables you to reserve up to 12.5% of the consultant's working month and provides a more hands-on service as and when required. If you need more time than this, then this can always be arranged, subject of course to the consultant's ongoing availability. The benefit of having an external consultant involved in projects is they provide an independent perspective and are not influenced by internal politics, day-to-day responsibilities, or personal career interest. They provide objectivity, specific knowledge, skills and experience and will be entirely focused upon the tasks at hand. The Platinum Client Service (PCS) will provide your organization with a valuable resource as and when you need it.
---