Specialist Business Development
Accredited Consulting Service for Mr. Goodhead MBA MA BA Accredited Senior Consultant (ASC)
Executive Summary Video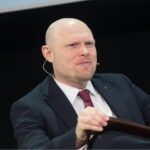 The Appleton Greene Accredited Consultant Service (ACS) for Specialist Business Development is provided by Mr. Goodhead and provides clients with four cost-effective and time-effective professional consultant solutions, enabling clients to engage professional support over a sustainable period of time, while being able to manage consultancy costs within a clearly defined monthly budget. All service contracts are for a fixed period of 12 months and are renewable annually by mutual agreement. Services can be upgraded at any time, subject to individual client requirements and consulting service availability. If you would like to place an order for the Appleton Greene Specialist Business Development service, please click on either the Bronze, Silver, Gold, or Platinum service boxes below in order to access the respective application forms. If you have any questions or would like further information about this service, please CLICK HERE. A detailed information guide for this service is provided below and you can access this guide by scrolling down and clicking on the tabs beneath the service order application forms.
Client Telephone Conference (CTC)
If you have any questions or if you would like to arrange a Client Telephone Conference (CTC) to discuss this particular Unique Consulting Service Proposition (UCSP) in more detail, please CLICK HERE.
Consultant Profile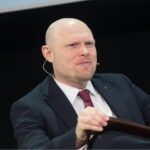 Mr. Goodhead is an approved Senior Consultant at Appleton Greene and he has experience in marketing, management and globalization. He has achieved a Master of Business Administration, a MA in Engineering and a BA in Engineering. He has industry experience within the following sectors: Aerospace; Aviation; Consultancy; Energy and Technology. He has had commercial experience within the following countries: United Kingdom; United States of America; France; Germany and Ireland, or more specifically within the following cities: London; Seattle WA; Toulouse; Berlin and Dublin. His personal achievements include: shaped and provided strategic direction; led and inspired empowered teams; launched new products and services; delivered complex change projects and performed ambassadorial roles. His service skills incorporate: business development; marketing expertise and strategy creation.
To request further information about Mr. Goodhead through Appleton Greene, please CLICK HERE
Executive Summary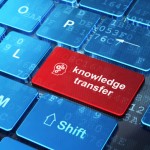 Specialist Business Development
Innovators with ideas for climate tech, net zero, or carbon-neutral energy technologies often need support to take them to commercial reality and make a positive, sustainable difference. This is where specialist services in business development to support such innovators (pre- or post-investment) to get the business results they need come in; simplifying the complex and getting you the "yes" you want. If you're looking for expert executive-level marketing or business development capability from a proven leader to assist you in your journey, and help you accelerate your business to realise your full market potential and achieve sustainable growth, then such services are for you. In today's economic reality, you may not have the in-house capability you require to turn your idea into a commercial reality; this service offers the expertise you need, based on a deep heritage of successful experience with a global blue-chip technology brand.
---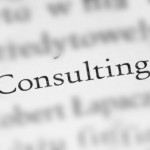 Service Methodology
Through deploying tried and trusted analysis expertise, the first step is to help you understand your situation, and then subsequently define how best to put in place a strategy to achieve your goals, identifying and then maximising opportunities for your product or service technology. Typically, the service phases comprise discovery, engagement, and ongoing support; working with you to better understand and define where you are, where you want to go, the value proposition your technology idea offers, and how best to align it to the target market…thus optimising the value for all concerned, not least of whom, yourself. The typical sequence of events upon engagement comprises situational analysis, goal setting, strategy definition, tactical actions, and performance control.
---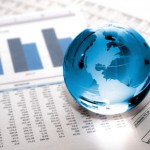 Service Options
Companies can elect whether they just require Appleton Greene for advice and support with the Bronze Client Service, for research and performance analysis with the Silver Client Service, for facilitating departmental workshops with the Gold Client Service, or for complete process planning, development, implementation, management and review, with the Platinum Client Service. Ultimately, there is a service to suit every situation and every budget and clients can elect to either upgrade or downgrade from one service to another as and when required, providing complete flexibility in order to ensure that the right level of support is available over a sustainable period of time, enabling the organization to compensate for any prescriptive or emergent changes relating to: Customer Service; E-business; Finance; Globalization; Human Resources; Information Technology; Legal; Management; Marketing; or Production.
---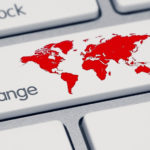 Service Mission
Based on over two decades of experience developing and executing product, service and technology strategies within a blue-chip brand, and an accumulated rich and extensive knowledge and understanding of how to develop business and marketing activities through which to deliver positive outcomes, this service has the ability to deliver both strategically and operationally, including ambassadorial expertise. The service mission is to create the climates for you to get the "yes" you want, founded on a demonstrated and consistent path of successfully getting results, fuelled and driven by passion for making a positive difference in today's world. Aligning passion and purpose with skills and ideas creates unstoppable energy to make positive and sustainable difference. Through a passion for humanity's sustainability challenge, this service is about using skills and expertise to help those who need support bringing to life their energy technology ideas that will play such a crucial part in enabling fulfilling, sustainable lives for us all.
---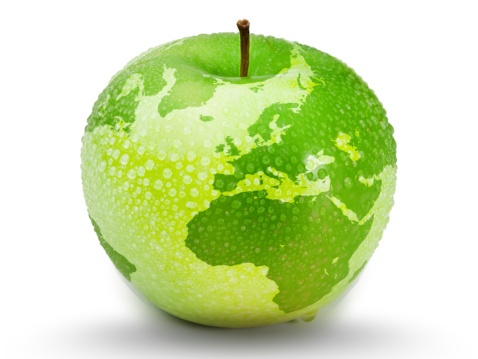 Service Objectives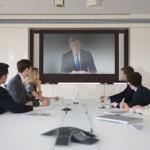 The following list represents the Key Service Objectives (KSO) for the Appleton Greene Specialist Business Development service.
Situational analysis
Answering the question "where are we now?". Deep analytical skills are utilised to undertake a detailed and impartial analysis of the current situation, both internally and externally. This will be conducted through both desktop work and through communications and interviews with various relevant internal and external stakeholders. Various tools and techniques will be used including an assessment of both internal strengths and weaknesses, and external threats and opportunities via a SWOT. Current performance is dispassionately reviewed, along with customer feedback and competitor benchmarking, to gain a clear picture of the "as is" situation. An assessment can then be made of how your current ambition and value proposition align with your potential market, thus identifying areas of opportunity (to be capitalised upon) or areas requiring development.
Goal Setting
Answering the question "where do we want to be?". Using similar engagement techniques to Situational Analysis, again conducted through both desktop work and through communications and interviews with various relevant internal and external stakeholders, but this time with a focus on defining and refining your vision and ensuring all your business goals align with it. Objectives are then defined to progress towards achievement of this vision, ensuring that they are SMART (Specific, Measurable, Achievable, Realistic, and Time-bound), and appropriate Critical Success Factors (CSFs) and Key Performance Indicators (KPIs) are selected as appropriate to allow tracking of progress and, if necessary, identifying areas requiring intervention. This can be done using dashboards, which would be defined at this stage.
Strategy definition
Answering the question "How do we get there?". Strong strategic skills and business development experience honed over many years are utilised to provide actionable insight, and crystallise – and continuously improve – marketing plans to translate vision into commercial reality. Through expert use of tried and tested marketing techniques such as segmentation, targeting, and the "Marketing Mix" (the "Seven Ps" – product, price, promotion, place, people, process, and physical evidence), powerful and effective strategies are devised and concisely articulated so they can be used as a roadmap for the organisation's resources to achieve the desired destination. This will include defining strategic goals for engagement with key audiences, and also for the appropriate experience for prospective customers.
Tactical actions
Answering the question "What do we need to do to get there?". This is where proven product marketing and marcomms know-how are used to help you to actively create the climate required for you to get the "yes" you want. Here is where a resourced, milestone-driven Marketing Communications plan is created including the scheduling of activities (taking into account relevant and optimised audiences, messages, and channels). This can and often does include activities aimed at building and developing relationships with relevant stakeholders, and includes techniques for achieving and measuring success in this regard, including (but not limited to) identifying decision makers and decision influencers, prioritising improvement or remedial actions, and optimising use of internal resources.
Performance Control
Answering the question "how do we monitor, control, and improve our performance?". Through tracking and reviewing performance against the Critical Success Factors (CSFs) and Key Performance Indicators (KPIs) devised in step 2, we can derive both qualitative, and ideally quantitative, feedback to enable diagnosis of areas of relative good and poor performance and thus propose interventions for enhanced performance. This can result in increased stakeholder engagement (internal and external), and prioritised lists of ongoing actions to increase the probability and level of desired success. Simple but effective dashboards can be created to enable instant insight through powerful visuals. This can then feed periodic repeat of the Situational Analysis to create a continuously live and ever-improving process.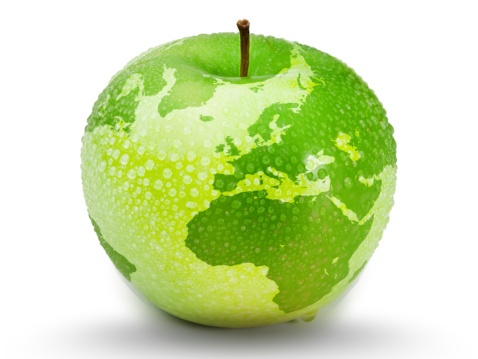 Achievements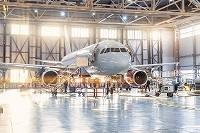 Rolls-Royce plc
Launched new business aviation engine family – the Pearl. In 2018, the company broke cover on a six-year secret project to create a brand-new family of engines for the Business Aviation sector. After once being dominant as a powerplant provider to airframers in the long-range large-cabin sector, and an exclusive supplier for one of those, the surprise loss of a couple of berths to competitor engines had caused the market to question the company's strategy and future. However, much work had been going on behind the scenes to ensure that the new top-of-the-range products being worked on separately by the three largest airframers in this sector. The launch was a huge success, and was both the star of the show at the first member of the family's launch at the EBACE show in 2018, and subsequently lauded by the market when the second member of the family broke cover shortly thereafter.
---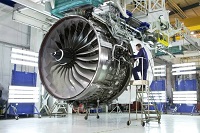 Rolls-Royce plc
Launched new variant of flagship aftermarket service provision, TotalCare Flex. After many years of success (achieving customer penetration rates in the 95%+ region) with the original TotalCare service package, having pioneered this as a new business model for the provision of aero engine aftermarket care, the needs of its customers had evolved as the engines moved through their natural product lifecycle. This led to a growing disconnect between the characteristics and benefits of the service offering and the needs of its target customers, which led to a small but not insignificant yet growing level of customer dissatisfaction and market chatter. The company listened to the feedback from the market and created a new variant of the service catering for the changing needs of the relevant subset of the customer base. The service was a great success and once again customers' needs were met and the market reaction was very positive.
---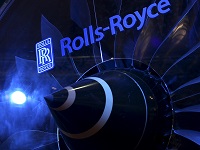 Rolls-Royce plc
Launched a brand-new aftermarket service created specifically for the needs of the aircraft lessor community, LessorCare. Further to the example for "Company 2" given above, the growing success, take-up, and influence of the aircraft lessor community in the engine aftermarket space became a key factor in determining the success of engine aftermarket packages. So the company once again listened to the market and this time designed and offered a service catering specifically for the needs of this segment of the market. Launched at a large industry conference at the start of 2017, it quickly gained market traction with competitors even admitting that the company was miles ahead of them in this area.
---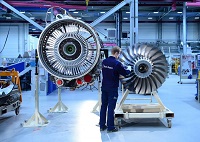 Rolls-Royce plc
Achieved exclusivity for the Trent XWB on the A350-1000. Securing berths on airframes is massively strategic for engine manufacturers as it defines their route to market on the one hand and plays an enormous part in determining the commercial success of a particular engine programme on the other. These opportunities for engine manufacturers are few and far between, so are pivotal. When Airbus was reviewing its design for the A350-1000, it presented an opportunity for an engine manufacturer to change the game by working closely with the airframer to define a uniquely attractive solution. This was achieved and the market responded very favourably to the airframe/engine combination.
---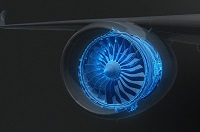 Rolls-Royce plc
Launched IntelligentEngine as the branding and communications vehicle for future-related technology activities including digitalisation and electrification. The pace of change associated with Industry 4.0 affected the company and its external stakeholders as much as anyone else and it was becoming increasingly challenging to tie together the marketing communications needed to ensure these stakeholders were able to continue the cognitive-affective-behavioural journey required to enable their continued custom. The company thus launched an overarching communications vehicle with the IntelligentEngine, which not only enabled the intended audiences to understand the depth and breadth of the company's extensive capabilities, but also how they would be of benefit to them and thus persuade them of the overall value proposition.
More detailed achievements, references and testimonials are confidentially available to clients upon request.
---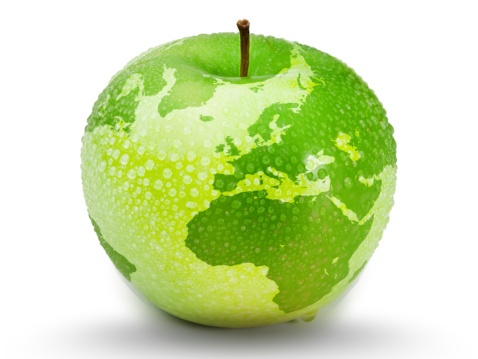 Industries
This service is primarily available to the following industry sectors:
Technology
A very pragmatic and helpful list of what is meant by the term "Technology" in today's modern world is one such as that offered by Klaus Schwab in his excellent book "Shaping the future of the fourth industrial revolution – a guide to building a better world". This includes technologies that might be traditionally classed as IT, such as new computing technologies, Blockchain and Distributed Ledger technologies, and the Internet of Things (IoT), but also other critical technologies such as Artificial Intelligence (AI), Robotics, advanced materials, additive manufacturing and multidimensional printing, drones, biotechnologies, neurotechnologies, virtual and augmented realities, energy capture (and storage and transmission), geoengineering, and space technologies. As the world's population wakes up to and acknowledges the seriousness of climate change and its potential to make irreversible damaging changes to our current way of life, this list much better reflects the myriad activities being undertaken to attempt to solve society's problems through the application of technology, and the crucial role of Engineering to harness the miracles of nature for the benefit of mankind (while not overlooking that we are not the only species on this planet). As we seek as a race to continue to prosper while acknowledging that the enabling resources are finite, then the need, desire, and investment to make progress will all intensify. Public consciousness is being awoken by not only the growing number of influential leaders and popular figures such as President Biden Greta Thunberg, Bill Gates, and David Attenborough, but also the increasing frequency and magnitude of natural disasters such as heat waves, floods, and wildfires. Consequently, there has been and continues to be a commensurate rise in activity and funding in the space of trying to bring to bear technology solutions to help mitigate the situation. In areas as diverse as agriculture and food, enabling technologies, energy and power, materials and chemicals, resources and the environment, and transportation and logistics, both existing companies and new and exciting start-ups are racing to help address the challenge with their ideas. The sector has moved from being one driven purely by conscience or altruism, and now, thanks to an increasing level of scrutiny on ESG (Environmental, Social, and Governance) performance of companies, as well as simply the bottom line, investors are becoming more particular about where they place their money. Large and influential investors such as Blackrock are taking public stances that are driving companies not only to take the ESG challenge more seriously, but also create are creating a groundswell that means only companies that do perform well in this area will be financially successful beyond the short term. This is accompanied by growing recognition from governments of the world and associated legislation (stick) and investment (carrot) that mean opportunity abounds in this sector. With the correct support, it will thrive.
---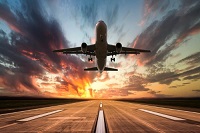 Aviation
Aviation, referring to the various different activities relating to mechanical flight within the atmosphere of Earth, and commonly divided into the four main groups of airlines, airports, the aircraft industry, and supporting institutions, is undoubtedly a social good. It has provided, and continues to provide, a great many benefits to humanity and enabled much of the growth and success of our world. It has connected people across the globe, enabling cultural understanding and exchange, and the maintaining of social ties. It has transported vital goods and services quickly across the globe, including emergency response and humanitarian relief. And it has contributed to economic growth, both indirectly through the enablement of trade, and directly through the creation of millions of jobs. But it also has great challenges. In the short term, it must overcome the immense headwind that the Covid-19 pandemic has presented, with air travel vastly reduced from the pre-pandemic levels. As an industry, it has a financial desert to cross as the compound and complex multivariate issues of epidemiology, safety, social response, government legislation/policy, and economics play themselves out. There is broad consensus that travel will return, but when, to what degree, and with what level of long-term growth is moot. And then there is the second challenge, when it does return, and actually even now, the industry (like everyone else, but perhaps for various reasons, even more pronounced) faces a sustainability challenge. It currently represents approximately 2% of global CO2 emissions, but (assuming travel growth returns) this level will likely rise as other industries abate their own emissions and the absolute amount of CO2 emitted by aviation increases. Add to that the likelihood that the total radiative forcing effect of aviation (taking into accounts other effects besides simply CO2) means the environmental impact of flying is roughly double the level through CO2 alone, and that the industry is high-profile and literally visible, then the industry is a clear target for environmental activists and governments in terms of pressure to clean up its act. This does, however, represent an enormous opportunity – and one which the industry, with the right support, is likely to seize and overcome.
---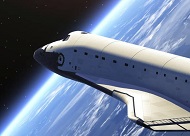 Aerospace
Aerospace, in contrast to aviation, relates to the science and engineering of flying in the atmosphere of Earth, and is the branch of technology and industry enabling such. It is the high-tech industry concerned with research, design, manufacturing, and in-service support of aircraft. Key disciplines include avionics, aerodynamics, thermodynamics, materials science, control systems, propulsion, and electronics. As the enabler of aviation, and all the benefits thereof, it has a key role to play in overcoming the challenges aviation itself faces (such as the shorter-term challenges of the Covid-19 pandemic significantly reducing demand, or even supply due to government legislation, or the perhaps slightly longer-term challenge of sustainability and climate change). It is aerospace that can and must solve the cause of aviation's climate damage even while aviation attempts to mitigate its symptoms. As such, as with aviation, there is an enormous opportunity for aerospace to seize. One of the sub-level challenges associated with seizing this opportunity is how to position its capability viz achievable timescales for addressing the sustainability challenge. The aviation sector is notoriously hard to abate, and the aerospace (and aviation) industry must not fall foul of either consciously or implicitly setting unrealistic expectations that could eventually come back to haunt the industry with, for example, accusations of greenwash. On the other hand, the current fixation of the financial markets with short-term returns, mean the communication of what is realistic by when in terms of aerospace's ability to rise to the challenge will require careful communication to all its stakeholders.
---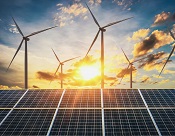 Energy
Every single activity we undertake, from agriculture, to keeping cool or warm, to transport, to commerce, to construction, to healthcare, requires some form of energy. In the last 150 years or so, the vast majority of this energy has been derived from fossil fuels, and the level of economic and societal progress resulting has been nothing short of incredible. But it has come at a price as the unwanted by-product of burning all this fossil fuel to create energy has been the emission of CO2 into the Earth's atmosphere, which has now been widely accepted to have contributed to the phenomenon of the greenhouse effect raising the planet's temperature. This brings with it other undesirable consequences which threaten the progress we have made as a species so far in the form of climate change. So the challenge is to find alternative forms of energy to satisfy our almost insatiable appetite for power that do not come with such a heavy environmental price. While the incumbents in the fossil fuel industry may or may not be willing to acknowledge their need to change, the groundswell for moving away from fossil fuels (such as coal, oil, or gas) to other renewable forms of energy is definitely apparent. There is now a burgeoning industry producing increasingly significant volumes of energy from sources such as the wind, the sun (solar), the earth itself (geothermal), rivers (hydro-electric), and of course the controversial but potentially increasingly promising nuclear power (whether improved forms of today's fission, where atoms are split, to the holy grail of fusion, where atoms are fused – vast amounts of virtually limitless energy being released in either case). There is thus huge opportunity here, and the sector is attracting both public and private investment in increasing quantities. Without clean energy, society itself is threatened; this is a challenge to which we must and will collectively rise.
---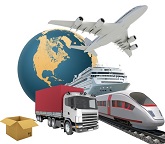 Transport
Transport is the movement of living beings (human or animal) or goods from one location to another. It enables trade between people, which is essential for the development of civilizations. It is typically broken down into "modes of transport" such as air, land (road and rail), water, pipeline, cable, and space. The field can be divided into infrastructure, vehicles, and operations. For the purposes of this section (noting aviation and aerospace are already covered elsewhere) we will restrict the scope to that of land transport. As with all activities involving the use of energy, historically land transport has relied heavily on fossil fuels, and has consequently been the cause of much of the world's CO2 emissions to this point. However, as a result of land-based transport not having to overcome the quite specific challenges of leaving the surface of the earth, it is relatively much easier to abate in this regard than, for example, aviation. Much effort has gone into introducing electrification into all three areas of infrastructure, vehicles, and operations with remarkable degrees of success. Electric vehicles (EVs) are now far more commonplace than they were, and, if the electricity used to power them has been created from renewable energy sources, they have a far lower Greenhouse Gas (GHG) footprint as measured by a Life Cycle Analysis (LCA), which takes into account design, manufacture, use, servicing, and end-of-life disposal. That said, there are still three major hurdles that need to be overcome through further investment, research, and development, before mass take-up of EVs by the world's population; namely that of extending the range of the vehicles, setting up a ubiquitous and reliable charging infrastructure, and the acquisition cost (running costs are generally far better than their fossil-fuel-powered equivalents). This actually presents great opportunity for those willing to seize it.
---