Sales Strategy
Accredited Consulting Service for Mr. Sawyer BS Accredited Senior Consultant (ASC)
Executive Summary Video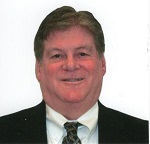 The Appleton Greene Accredited Consultant Service (ACS) for Sales Strategy is provided by Mr. Sawyer and provides clients with four cost-effective and time-effective professional consultant solutions, enabling clients to engage professional support over a sustainable period of time, while being able to manage consultancy costs within a clearly defined monthly budget. All service contracts are for a fixed period of 12 months and are renewable annually by mutual agreement. Services can be upgraded at any time, subject to individual client requirements and consulting service availability. If you would like to place an order for the Appleton Greene Sales Strategy service, please click on either the Bronze, Silver, Gold, or Platinum service boxes below in order to access the respective application forms. A detailed information guide for this service is provided below and you can access this guide by scrolling down and clicking on the tabs beneath the service order application forms.
Consultant profile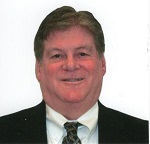 Mr Sawyer is an approved Senior Consultant at Appleton Greene and he has experience in marketing, e-business and management. He has achieved a Bachelor of Science in Business Administration and Marketing. He has industry experience within the following sectors: Technology; Digital; Media & Marketing; Internet and Automotive. He has had commercial experience within the following countries: United States of America, or more specifically within the following cities: Detroit MI; Atlanta GA; Cleveland OH; Columbus OH and Chicago IL. His personal achievements include: increased sales by 250%; increased average sales revenue 400%; initiated and negotiated strategic alliances; created branding & sales strategies and re-positioned a $500 million company. His service skills incorporate: sales strategy; proposal structure; presentation structure; engaging gatekeepers and enterprise sales.
To request further information about Mr. Sawyer through Appleton Greene, please CLICK HERE.
---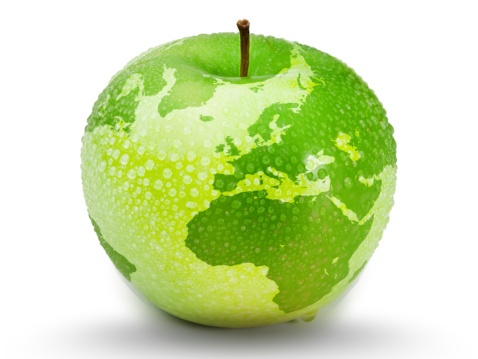 Executive summary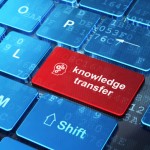 Sales Strategy
Bringing products to market in the modern world is a complex endeavor. There once was a time when a salesperson's personality and contacts were enough to sustain a business, but no more. Fierce competition from local and global rivals, instantaneous information, and Internet reviews make it necessary for every business to evaluate and update their sales strategy. Increasing market share while maintaining healthy margins requires that your strategy, tactics, and value proposition properly position your product or service and align with corporate goals.
Particular attention is placed on creating understanding of your value proposition at all levels of a client organization. Gatekeepers can scuttle a sale. People you may never meet–or cannot get access to–have an inordinate amount of influence over your success. Developing a value-based sales process that focuses on benefits and return on investment can turn gatekeepers into gate openers, set your product or service apart from others, shorten the sales cycle, and justify a higher price. All too often overly technical end-user-focused sales communications neglect gatekeepers lurking in the background. This approach doesn't overlook the nuts and bolts, it intertwines them with value-based benefits that speak to non-technical types.
The process begins with a review of current practices, customer needs, and corporate goals. Immediate changes that can provide near-term improvements are identified. Once we determine near and long term objectives we develop a process and timetable for meeting them. New products, product extensions, and product enhancements that can aid in meeting objectives may be identified. If you wish, we can work with internal departments to obtain buy-in on the communication strategies and the mindset required to achieve the objectives. Results are reviewed on an ongoing basis and processes are modified and enhanced where necessary.
---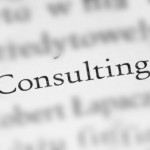 Service Methodology
Understand the current situation: Customer review – Work with the sales team to understand short and long term customer needs, wants, and biases. Investigate current and desired customer mix; External Sales review – Investigate the current sales methodology and communication strategy. Work with client to understand effectiveness, market share, customer satisfaction, and customer loyalty; Internal Sales review – Discuss upper management satisfaction, expectations, and biases with Sales/Marketing managers. Investigate departmental structure and individual responsibilities. Explore geographic and market issues; Investigate short term changes and modifications that can produce immediate results. Determine direction: Understand the near term and long term goals of the organization. Further investigate processes, training, and/or communication strategies necessary to meet those goals. Determine objectives, actions and priorities: Define near and long term objectives. Develop a process and timetable for meeting those objectives. Develop qualitative and quantitative measurements of success. Work with sales/advertising/marketing executives to gain buy-in on objectives. Develop action steps for meeting objectives: Assist client in assigning tasks and measuring success. Identify potential for product enhancements, extensions, and new products that can aid in reaching objectives. Work with sales, advertising, and marketing departments to incorporate objectives and measurement in their departments. Assist client in reviewing results and fine tuning the process for continued success: Ongoing review of results. Modify and enhance processes where necessary. Take into account changes in the organization, its goals, customer needs, and potential changes in product offerings and technology.
---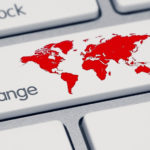 Service Options
Companies can elect whether they just require Appleton Greene for advice and support with the Bronze Client Service, for research and performance analysis with the Silver Client Service, for facilitating departmental workshops with the Gold Client Service, or for complete process planning, development, implementation, management and review, with the Platinum Client Service. Ultimately, there is a service to suit every situation and every budget and clients can elect to either upgrade or downgrade from one service to another as and when required, providing complete flexibility in order to ensure that the right level of support is available over a sustainable period of time, enabling the organization to compensate for any prescriptive or emergent changes relating to: Customer Service; E-business; Finance; Globalization; Human Resources; Information Technology; Legal; Management; Marketing; or Production.
---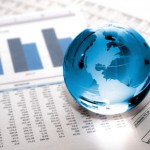 Service Mission
My goal is to help company's build and maintain world-class sales teams and processes. I have created the sales and marketing strategies for a number of companies, including startups, small and medium size businesses, and an established, century old, billion dollar company. I've seen companies I worked with increase sales by 250% in a year, and achieve a 54% closing ratio. I'm proud to say I was part of the team that changed the direction of a billion dollar company that was quickly losing market share, turned it around, and attracted the attention of a suitor that acquired it.
My experience covers a number of diverse industries, including automotive, information services, Internet, software, manufacturing, retail, and environmental engineering. As a CEO, VP of Sales and Marketing, and Board member, I've developed a holistic approach to business. Companies and clients are organic organizations with diverse–and sometimes conflicting–needs. Understanding these needs and developing processes and procedures to meet them is as much of an art as it is a science. I am particularly adept at teaching companies how to improve sales and margins by structuring proposals, presentations, and all forms of client communications to promote value and substantive advantages over nuts-and-bolts. This approach doesn't ignore the technical details, it intertwines them with benefits that speak to diverse audiences within the client organization. Your proposal doesn't stop at the primary client's desk. It's circulated to gatekeepers and decision makers throughout the organization that you–and even your primary client–don't have access to. This approach results in shorter sales cycles, customer loyalty, and can even support higher prices.
---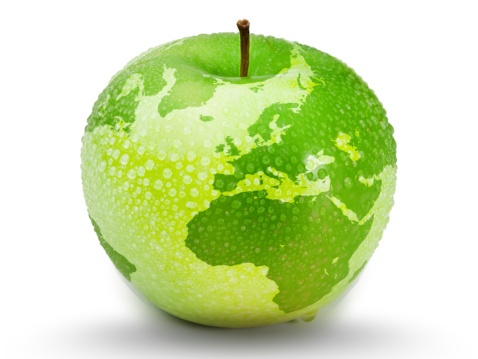 Service objectives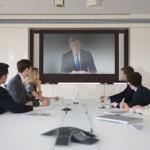 The following list represents the Key Service Objectives (KSO) for the Appleton Greene Sales Strategy service.
Situation Analysis
Undertake a comprehensive analysis of the sales organization, including staffing, locations, communication strategy, customer needs, and corporate objectives. Working with sales executives and staff, we immerse ourselves in your organization in order to develop an understanding of your Strengths, Weaknesses, Opportunities, and Threats. Sales proposals and presentations are reviewed and critiqued for content, style, and adherence to customer needs. Particular attention is paid to the Unique Selling Proposition and how it is communicated. Additional analysis looks at competitors, market share, customer retention, and upper management expectations and attitudes toward the sales department and its performance.
Identify Improvements
Based on the information from the situation analysis we identify areas that need attention. The objective here is to illuminate ways to create a sustainable competitive advantage by maximizing strengths, eliminating weaknesses, addressing opportunities, and eliminating threats before they become unmanageable. In many cases, near-term changes that can improve results immediately can be implemented during this stage. Long term goals and objectives are developed for creating a sustainable competitive advantage that meets customer needs, addresses upper management expectations, and is adaptable to changing market conditions.
Action Steps
This is where the plan comes together. Strategies and tactics for meeting objectives are developed. A process and timetable for improvement is developed. Depending on the situation this may entail incremental adjustments or major modifications in the organizational structure and communication process. Qualitative and quantitative measures of success are developed. All levels of the organization are made aware of the plan so they understand and commit to implementing and adhering to it. Tasks are assigned and the plan is implemented. Internal stakeholders may be brought into the process to develop any product improvements, product extensions, or new products or services that were identified.
Process Management
Once changes have been implemented successfully they must be managed. This requires ongoing analysis of what is working and what is not, and modifying accordingly. Additional training may be necessary to ensure that all levels of the organization understand why change has occurred and the benefits they and their customers will derive from successful implementation.
Process Evolution
Continuous improvement is required to maintain your competitive advantage. Change is inevitable. Your organization will grow, corporate goals may change, and new competitors may emerge. Staying proactive and relevant is the key to maintaining and improving market share and profitability. Key Service Objectives One through Four provide the basis for sustainability. Process Evolution will provide the tools necessary to maintain your advantage through incremental modifications that ensure that your organization is a proactive leader in your industry.
---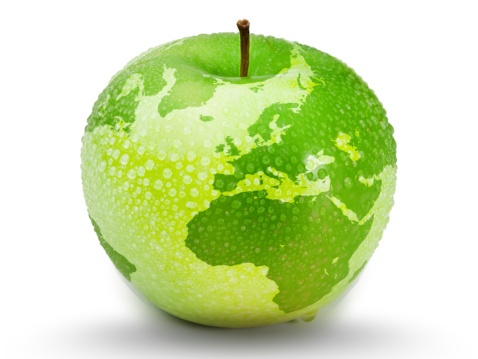 Testimonials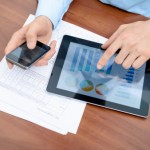 Direct Marketing Express
"You have always been the one person that we could count on when a situation required a decisive and fair decision. While we were dealing with you our business revenues and profits increased over 100%. Today we stand at more than $90 million in sales and can attribute much of our success to the careful way you helped us shape our company. You have always given us the edge and we will always solicit your input." I helped this customer understand how to target customers and create marketing programs that increased his sales and margins as well as grow customer satisfaction and loyalty.
---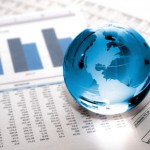 The Ultimate Perspective, Ltd
"I've known Mr. Sawyer for over 10 years and have worked with him on major acquisition and strategic projects both in the US and in Europe. He has a real talent in intuitively understanding the bigger picture and knowing precisely what needs to be done to get the right result. His ability to lead and work with others is testament to his ability to make a big impact in whatever he does." I actively participated in the team that identified this company as an acquisition target, and I led the team that introduced this company's products in the U.S. market.
---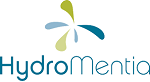 HydroMentia Inc.
"Mr. Sawyer came into a difficult situation. The company had suffered from a series of longstanding management difficulties, and was itself an in-front-of-the-cutting-edge emerging technology. He was able to save the company from eminent doom. Next, he was able to grow the company and advance its penetration of the marketplace. I do not hesitate to recommend Mr. Sawyer. He is in the top 5%."As President and CEO of this company I developed a strategy to overcome a major product malfunction, and expanded into new, profitable markets.
---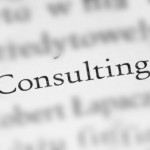 Argus Associates
"Mr. Sawyer has the natural ability to understand the needs of his customers and find creative solutions for delivering to those needs." This Information Architecture consulting company helped business clients organize their websites, resulting in improved searching abilities, clarity, and satisfaction. My processes helped them increase sales by 250%, increase average sale revenue by 600%, and achieve a 54% closing ratio.
---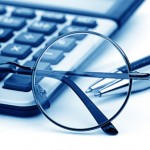 Idetix Software Services
As VP of Sales and Marketing I introduced an innovative software suite for small and medium size businesses during a time of intense economic and political upheaval. My first duty was to lead a team that reconfigured the product to meet customer needs. I then created the branding and sales strategies, developed the launch strategy and hired and managed a sales force and re-seller network. This resulted in this $35,000 product coming second in a shootout against four competitors most of which cost ten to 60 times more. This effort resulted in the development of a $1 million pipeline in 30 days. We also identified customer niches the product continues to dominate.
---
More detailed achievements, references and testimonials are confidentially available to clients upon request.
---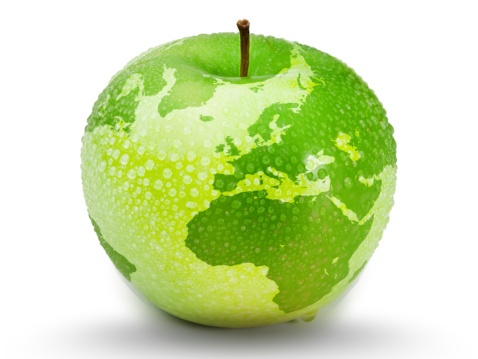 Industries
This service is primarily available to the following industry sectors: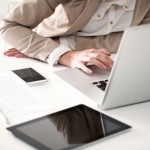 Technology
The technology sector finds itself balancing significant opportunities available from exponential and cognitive technologies with political and economic uncertainty. Advances that allow big data to integrate the physical world into computer-based systems that predict consumer behavior, rationalize inventory streams, and increase efficiency through smart manufacturing must find ways to overcome resistance based on concerns over the economy and regulation. The economic growth experienced since the election is based more on hope than actual results, and customers are concerned that power struggles in Washington can reverse the trend. Customers are asking for consumption-based models that compensates tech vendors for data and/or technology on an as-used basis. As companies plan for growth they must constantly be wary of new competitors that may disrupt their business model, and progressive companies are actively working to protect markets by preemptively introducing disruptive technologies and processes. Others are considering a shrink-to-grow strategy in order to provide the agility and quick response demanded by the marketplace.
The Internet of Things makes it possible to increase efficiency, accuracy, and economic benefit. More than 12 billion devices are already connected to the IoT, with as many as 30 million connections predicted by 2020. Connecting assets to the Internet allows sharing that can extract productivity, but the systems require expertise in a number of areas that require vendors to consider strategic alliances in order to build end-to-end solutions. Manufacturing companies realize the need to introduce technology that merges Operations and IT into a Smart Manufacturing model that reduces dependence on human measurements based on taste, sight, sound, and smell. By putting intelligence into the system rather than just people, they can decrease the variability of key inputs and reduce waste. Centerlining, a process that monitors inputs rather than outcomes, is a major component of Smart Manufacturing.
---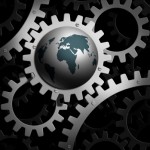 Digital
Over-the-Top Content, or OTT, is one of the fastest growing components of the Digital Sector. In many ways the growth of OTT resembles the early days of the Internet, as content owners hustle to grab real estate and develop their business plan as they go. Few in the broadcast industry realized when they licensed older programming to Netflix that it was the beginning of the erosion of traditional broadcast media. OTT has multiplied over the past several years, into SVOD (subscription-based services like Netflix the largest with over 90 million subscribers worldwide, Amazon, and Hulu), AVOD (Free and advertising-supported services like Crackle), and TVOD (transactional services that sell individual content like iTunes, Vimeo on Demand, and Amazon Instant Video). As the industry grows two issues stand out: Players will fight to get noticed in a sea of competitors, and content owners will demand a common measurement standard that will allow them to evaluate the effectiveness of their OTT relationships.
Solid state storage is poised for growth. Samsung is shipping 64 layer 3D Flash and some expect products approaching 100 layers soon. New ways to organize stacks to minimize height are needed, and SK Hynix is talking about stacking strategies that will allow 256 memory layers. Mergers, acquisitions, and IPOs continue to be big news in the industry. WD absorbed ScanDisk last year, and more upheaval is likely as companies jockey for increased efficiency, new distribution channels, and new technologies that allow them to remain on the cutting edge. The emerging memory market is projected to be worth over $2 billion per year by 2020.
---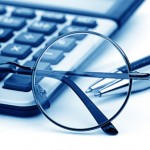 Media & Marketing
Social Media will continue to grow as a percentage of ad spending, although advertisers will become more discriminant, reducing their social media presence to the few that serve them best rather than trying to be everywhere at once. Profitability pressure will force platforms to develop new, innovative advertising strategies to lure new advertisers as well as maintain their current customer base. Live postings, 360 images, and live video will gain favor as platforms endeavor to make users feel part of the experience as it unfolds. Snap (formerly SnapChat) will continue to impact the direction of moment-focused communication. It's developing products outside its main communication methods, including real-world glasses to capture first-person visual communication. This is expected to open new and exciting marketing opportunities. Twitter, on the other hand, may decline. The barrage of incoming and outgoing messages that built the platform is expected to give way to more detailed communications that roll out less frequently. Facebook is looking at more professional communications that provide new advertising opportunities, such as Workplace by Facebook.
Native Advertising—the merger of product and content—is taking root, particularly in publishing, mobile apps, and social media. Spending is expected to reach nearly $8 billion in 2017 and $21 billion in 2018. The organic nature of this advertising form appeals to marketers anxious to become part of the user experience. Following the organic theme Influencer Marketing which targets personalities prospects follow and admire is growing. Targeting influencers who promote products through word of mouth is an age-old practice that gains traction thanks to the power of social media.
---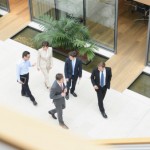 Internet
Once dominated by the country that invented it, the Internet is now truly international. Nearly half of the 3.7 billion Internet users are Asian, while North American usage, at 8.9%, is dwarfed by Europe, and even Africa. The total number of websites have declined, from over 2 billion in 2014 to about 966 million today. Global social media usage grew by more than 280 million users from 2015 to 2016, while the number of active users grew by 322 million. The U.S. doesn't even crack the top ten smartphone markets globally. While this may sound gloomy for American Internet companies, it is just the opposite. Globalization opens new markets, and provides an opportunity for revenue growth. With global retail ecommerce expected to grow from $1.3 trillion in 2014 to almost $2.5 trillion by 2018. In fact, America's domination of the social networking scene bodes well for United States Internet sites. Seven of the top ten sites are American, although internati