Sales Strategy
Accredited Consulting Service for Mr. Sawyer BS Accredited Senior Consultant (ASC)
Executive Summary Video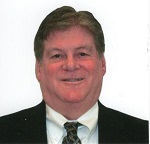 The Appleton Greene Accredited Consultant Service (ACS) for Sales Strategy is provided by Mr. Sawyer and provides clients with four cost-effective and time-effective professional consultant solutions, enabling clients to engage professional support over a sustainable period of time, while being able to manage consultancy costs within a clearly defined monthly budget. All service contracts are for a fixed period of 12 months and are renewable annually by mutual agreement. Services can be upgraded at any time, subject to individual client requirements and consulting service availability. If you would like to place an order for the Appleton Greene Sales Strategy service, please click on either the Bronze, Silver, Gold, or Platinum service boxes below in order to access the respective application forms. A detailed information guide for this service is provided below and you can access this guide by scrolling down and clicking on the tabs beneath the service order application forms.
Consultant profile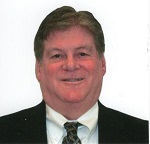 Mr Sawyer is an approved Senior Consultant at Appleton Greene and he has experience in marketing, e-business and management. He has achieved a Bachelor of Science in Business Administration and Marketing. He has industry experience within the following sectors: Technology; Digital; Media & Marketing; Internet and Automotive. He has had commercial experience within the following countries: United States of America, or more specifically within the following cities: Detroit MI; Atlanta GA; Cleveland OH; Columbus OH and Chicago IL. His personal achievements include: increased sales by 250%; increased average sales revenue 400%; initiated and negotiated strategic alliances; created branding & sales strategies and re-positioned a $500 million company. His service skills incorporate: sales strategy; proposal structure; presentation structure; engaging gatekeepers and enterprise sales.
To request further information about Mr. Sawyer through Appleton Greene, please CLICK HERE.
---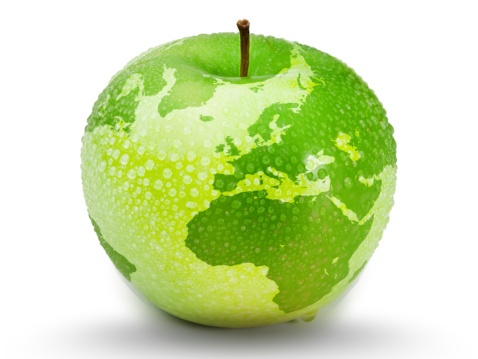 Executive summary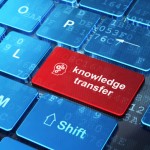 Sales Strategy
Bringing products to market in the modern world is a complex endeavor. There once was a time when a salesperson's personality and contacts were enough to sustain a business, but no more. Fierce competition from local and global rivals, instantaneous information, and Internet reviews make it necessary for every business to evaluate and update their sales strategy. Increasing market share while maintaining healthy margins requires that your strategy, tactics, and value proposition properly position your product or service and align with corporate goals.
Particular attention is placed on creating understanding of your value proposition at all levels of a client organization. Gatekeepers can scuttle a sale. People you may never meet–or cannot get access to–have an inordinate amount of influence over your success. Developing a value-based sales process that focuses on benefits and return on investment can turn gatekeepers into gate openers, set your product or service apart from others, shorten the sales cycle, and justify a higher price. All too often overly technical end-user-focused sales communications neglect gatekeepers lurking in the background. This approach doesn't overlook the nuts and bolts, it intertwines them with value-based benefits that speak to non-technical types.
The process begins with a review of current practices, customer needs, and corporate goals. Immediate changes that can provide near-term improvements are identified. Once we determine near and long term objectives we develop a process and timetable for meeting them. New products, product extensions, and product enhancements that can aid in meeting objectives may be identified. If you wish, we can work with internal departments to obtain buy-in on the communication strategies and the mindset required to achieve the objectives. Results are reviewed on an ongoing basis and processes are modified and enhanced where necessary.
---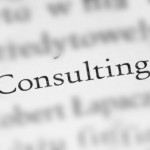 Service Methodology
Understand the current situation: Customer review – Work with the sales team to understand short and long term customer needs, wants, and biases. Investigate current and desired customer mix; External Sales review – Investigate the current sales methodology and communication strategy. Work with client to understand effectiveness, market share, customer satisfaction, and customer loyalty; Internal Sales review – Discuss upper management satisfaction, expectations, and biases with Sales/Marketing managers. Investigate departmental structure and individual responsibilities. Explore geographic and market issues; Investigate short term changes and modifications that can produce immediate results. Determine direction: Understand the near term and long term goals of the organization. Further investigate processes, training, and/or communication strategies necessary to meet those goals. Determine objectives, actions and priorities: Define near and long term objectives. Develop a process and timetable for meeting those objectives. Develop qualitative and quantitative measurements of success. Work with sales/advertising/marketing executives to gain buy-in on objectives. Develop action steps for meeting objectives: Assist client in assigning tasks and measuring success. Identify potential for product enhancements, extensions, and new products that can aid in reaching objectives. Work with sales, advertising, and marketing departments to incorporate objectives and measurement in their departments. Assist client in reviewing results and fine tuning the process for continued success: Ongoing review of results. Modify and enhance processes where necessary. Take into account changes in the organization, its goals, customer needs, and potential changes in product offerings and technology.
---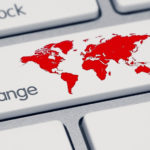 Service Options
Companies can elect whether they just require Appleton Greene for advice and support with the Bronze Client Service, for research and performance analysis with the Silver Client Service, for facilitating departmental workshops with the Gold Client Service, or for complete process planning, development, implementation, management and review, with the Platinum Client Service. Ultimately, there is a service to suit every situation and every budget and clients can elect to either upgrade or downgrade from one service to another as and when required, providing complete flexibility in order to ensure that the right level of support is available over a sustainable period of time, enabling the organization to compensate for any prescriptive or emergent changes relating to: Customer Service; E-business; Finance; Globalization; Human Resources; Information Technology; Legal; Management; Marketing; or Production.
---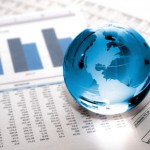 Service Mission
My goal is to help company's build and maintain world-class sales teams and processes. I have created the sales and marketing strategies for a number of companies, including startups, small and medium size businesses, and an established, century old, billion dollar company. I've seen companies I worked with increase sales by 250% in a year, and achieve a 54% closing ratio. I'm proud to say I was part of the team that changed the direction of a billion dollar company that was quickly losing market share, turned it around, and attracted the attention of a suitor that acquired it.
My experience covers a number of diverse industries, including automotive, information services, Internet, software, manufacturing, retail, and environmental engineering. As a CEO, VP of Sales and Marketing, and Board member, I've developed a holistic approach to business. Companies and clients are organic organizations with diverse–and sometimes conflicting–needs. Understanding these needs and developing processes and procedures to meet them is as much of an art as it is a science. I am particularly adept at teaching companies how to improve sales and margins by structuring proposals, presentations, and all forms of client communications to promote value and substantive advantages over nuts-and-bolts. This approach doesn't ignore the technical details, it intertwines them with benefits that speak to diverse audiences within the client organization. Your proposal doesn't stop at the primary client's desk. It's circulated to gatekeepers and decision makers throughout the organization that you–and even your primary client–don't have access to. This approach results in shorter sales cycles, customer loyalty, and can even support higher prices.
---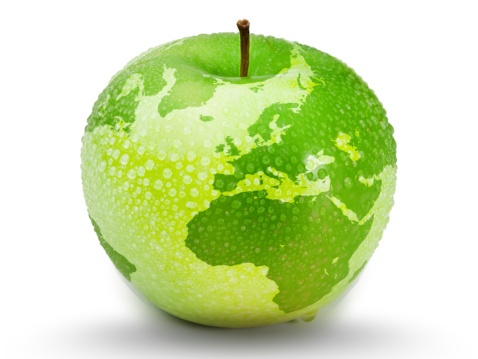 Service objectives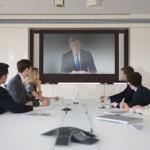 The following list represents the Key Service Objectives (KSO) for the Appleton Greene Sales Strategy service.
Situation Analysis
Undertake a comprehensive analysis of the sales organization, including staffing, locations, communication strategy, customer needs, and corporate objectives. Working with sales executives and staff, we immerse ourselves in your organization in order to develop an understanding of your Strengths, Weaknesses, Opportunities, and Threats. Sales proposals and presentations are reviewed and critiqued for content, style, and adherence to customer needs. Particular attention is paid to the Unique Selling Proposition and how it is communicated. Additional analysis looks at competitors, market share, customer retention, and upper management expectations and attitudes toward the sales department and its performance.
Identify Improvements
Based on the information from the situation analysis we identify areas that need attention. The objective here is to illuminate ways to create a sustainable competitive advantage by maximizing strengths, eliminating weaknesses, addressing opportunities, and eliminating threats before they become unmanageable. In many cases, near-term changes that can improve results immediately can be implemented during this stage. Long term goals and objectives are developed for creating a sustainable competitive advantage that meets customer needs, addresses upper management expectations, and is adaptable to changing market conditions.
Action Steps
This is where the plan comes together. Strategies and tactics for meeting objectives are developed. A process and timetable for improvement is developed. Depending on the situation this may entail incremental adjustments or major modifications in the organizational structure and communication process. Qualitative and quantitative measures of success are developed. All levels of the organization are made aware of the plan so they understand and commit to implementing and adhering to it. Tasks are assigned and the plan is implemented. Internal stakeholders may be brought into the process to develop any product improvements, product extensions, or new products or services that were identified.
Process Management
Once changes have been implemented successfully they must be managed. This requires ongoing analysis of what is working and what is not, and modifying accordingly. Additional training may be necessary to ensure that all levels of the organization understand why change has occurred and the benefits they and their customers will derive from successful implementation.
Process Evolution
Continuous improvement is required to maintain your competitive advantage. Change is inevitable. Your organization will grow, corporate goals may change, and new competitors may emerge. Staying proactive and relevant is the key to maintaining and improving market share and profitability. Key Service Objectives One through Four provide the basis for sustainability. Process Evolution will provide the tools necessary to maintain your advantage through incremental modifications that ensure that your organization is a proactive leader in your industry.
---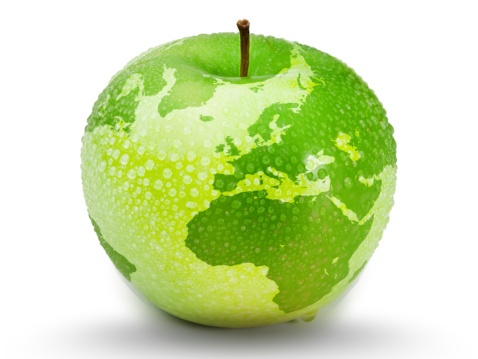 Testimonials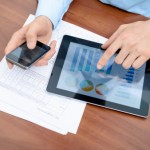 Direct Marketing Express
"You have always been the one person that we could count on when a situation required a decisive and fair decision. While we were dealing with you our business revenues and profits increased over 100%. Today we stand at more than $90 million in sales and can attribute much of our success to the careful way you helped us shape our company. You have always given us the edge and we will always solicit your input." I helped this customer understand how to target customers and create marketing programs that increased his sales and margins as well as grow customer satisfaction and loyalty.
---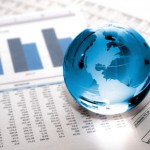 The Ultimate Perspective, Ltd
"I've known Mr. Sawyer for over 10 years and have worked with him on major acquisition and strategic projects both in the US and in Europe. He has a real talent in intuitively understanding the bigger picture and knowing precisely what needs to be done to get the right result. His ability to lead and work with others is testament to his ability to make a big impact in whatever he does." I actively participated in the team that identified this company as an acquisition target, and I led the team that introduced this company's products in the U.S. market.
---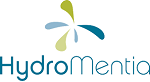 HydroMentia Inc.
"Mr. Sawyer came into a difficult situation. The company had suffered from a series of longstanding management difficulties, and was itself an in-front-of-the-cutting-edge emerging technology. He was able to save the company from eminent doom. Next, he was able to grow the company and advance its penetration of the marketplace. I do not hesitate to recommend Mr. Sawyer. He is in the top 5%."As President and CEO of this company I developed a strategy to overcome a major product malfunction, and expanded into new, profitable markets.
---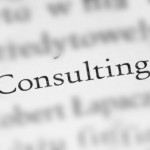 Argus Associates
"Mr. Sawyer has the natural ability to understand the needs of his customers and find creative solutions for delivering to those needs." This Information Architecture consulting company helped business clients organize their websites, resulting in improved searching abilities, clarity, and satisfaction. My processes helped them increase sales by 250%, increase average sale revenue by 600%, and achieve a 54% closing ratio.
---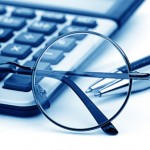 Idetix Software Services
As VP of Sales and Marketing I introduced an innovative software suite for small and medium size businesses during a time of intense economic and political upheaval. My first duty was to lead a team that reconfigured the product to meet customer needs. I then created the branding and sales strategies, developed the launch strategy and hired and managed a sales force and re-seller network. This resulted in this $35,000 product coming second in a shootout against four competitors most of which cost ten to 60 times more. This effort resulted in the development of a $1 million pipeline in 30 days. We also identified customer niches the product continues to dominate.
---
More detailed achievements, references and testimonials are confidentially available to clients upon request.
---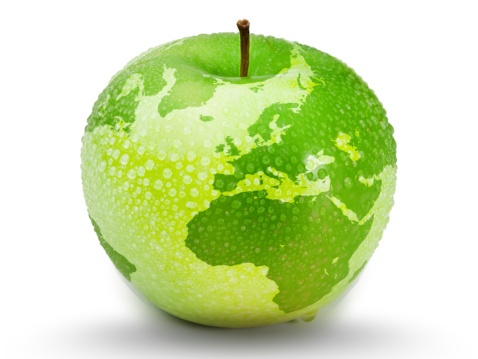 Industries
This service is primarily available to the following industry sectors: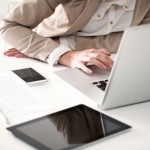 Technology
The technology sector finds itself balancing significant opportunities available from exponential and cognitive technologies with political and economic uncertainty. Advances that allow big data to integrate the physical world into computer-based systems that predict consumer behavior, rationalize inventory streams, and increase efficiency through smart manufacturing must find ways to overcome resistance based on concerns over the economy and regulation. The economic growth experienced since the election is based more on hope than actual results, and customers are concerned that power struggles in Washington can reverse the trend. Customers are asking for consumption-based models that compensates tech vendors for data and/or technology on an as-used basis. As companies plan for growth they must constantly be wary of new competitors that may disrupt their business model, and progressive companies are actively working to protect markets by preemptively introducing disruptive technologies and processes. Others are considering a shrink-to-grow strategy in order to provide the agility and quick response demanded by the marketplace.
The Internet of Things makes it possible to increase efficiency, accuracy, and economic benefit. More than 12 billion devices are already connected to the IoT, with as many as 30 million connections predicted by 2020. Connecting assets to the Internet allows sharing that can extract productivity, but the systems require expertise in a number of areas that require vendors to consider strategic alliances in order to build end-to-end solutions. Manufacturing companies realize the need to introduce technology that merges Operations and IT into a Smart Manufacturing model that reduces dependence on human measurements based on taste, sight, sound, and smell. By putting intelligence into the system rather than just people, they can decrease the variability of key inputs and reduce waste. Centerlining, a process that monitors inputs rather than outcomes, is a major component of Smart Manufacturing.
---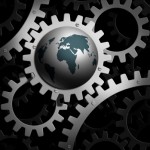 Digital
Over-the-Top Content, or OTT, is one of the fastest growing components of the Digital Sector. In many ways the growth of OTT resembles the early days of the Internet, as content owners hustle to grab real estate and develop their business plan as they go. Few in the broadcast industry realized when they licensed older programming to Netflix that it was the beginning of the erosion of traditional broadcast media. OTT has multiplied over the past several years, into SVOD (subscription-based services like Netflix the largest with over 90 million subscribers worldwide, Amazon, and Hulu), AVOD (Free and advertising-supported services like Crackle), and TVOD (transactional services that sell individual content like iTunes, Vimeo on Demand, and Amazon Instant Video). As the industry grows two issues stand out: Players will fight to get noticed in a sea of competitors, and content owners will demand a common measurement standard that will allow them to evaluate the effectiveness of their OTT relationships.
Solid state storage is poised for growth. Samsung is shipping 64 layer 3D Flash and some expect products approaching 100 layers soon. New ways to organize stacks to minimize height are needed, and SK Hynix is talking about stacking strategies that will allow 256 memory layers. Mergers, acquisitions, and IPOs continue to be big news in the industry. WD absorbed ScanDisk last year, and more upheaval is likely as companies jockey for increased efficiency, new distribution channels, and new technologies that allow them to remain on the cutting edge. The emerging memory market is projected to be worth over $2 billion per year by 2020.
---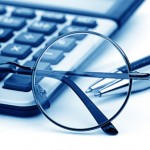 Media & Marketing
Social Media will continue to grow as a percentage of ad spending, although advertisers will become more discriminant, reducing their social media presence to the few that serve them best rather than trying to be everywhere at once. Profitability pressure will force platforms to develop new, innovative advertising strategies to lure new advertisers as well as maintain their current customer base. Live postings, 360 images, and live video will gain favor as platforms endeavor to make users feel part of the experience as it unfolds. Snap (formerly SnapChat) will continue to impact the direction of moment-focused communication. It's developing products outside its main communication methods, including real-world glasses to capture first-person visual communication. This is expected to open new and exciting marketing opportunities. Twitter, on the other hand, may decline. The barrage of incoming and outgoing messages that built the platform is expected to give way to more detailed communications that roll out less frequently. Facebook is looking at more professional communications that provide new advertising opportunities, such as Workplace by Facebook.
Native Advertising—the merger of product and content—is taking root, particularly in publishing, mobile apps, and social media. Spending is expected to reach nearly $8 billion in 2017 and $21 billion in 2018. The organic nature of this advertising form appeals to marketers anxious to become part of the user experience. Following the organic theme Influencer Marketing which targets personalities prospects follow and admire is growing. Targeting influencers who promote products through word of mouth is an age-old practice that gains traction thanks to the power of social media.
---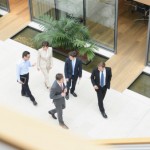 Internet
Once dominated by the country that invented it, the Internet is now truly international. Nearly half of the 3.7 billion Internet users are Asian, while North American usage, at 8.9%, is dwarfed by Europe, and even Africa. The total number of websites have declined, from over 2 billion in 2014 to about 966 million today. Global social media usage grew by more than 280 million users from 2015 to 2016, while the number of active users grew by 322 million. The U.S. doesn't even crack the top ten smartphone markets globally. While this may sound gloomy for American Internet companies, it is just the opposite. Globalization opens new markets, and provides an opportunity for revenue growth. With global retail ecommerce expected to grow from $1.3 trillion in 2014 to almost $2.5 trillion by 2018. In fact, America's domination of the social networking scene bodes well for United States Internet sites. Seven of the top ten sites are American, although international sites like Renren and Xing are gaining ground.
In order to maintain and grow U.S. sites must embrace globalization. This opens opportunities for consultants and service providers that can help new and existing ecommerce companies organize their sites for simpler navigation, adapt to cultural differentiation, and communicate clearly and effectively. There's plenty of growth left in the U.S. market. 51% of Americans prefer to shop online, a figure that jumps to 67% for millennials. This signals that Baby Boomers are slowly adopting online purchasing habits, a fact that's not surprising since most Boomers were indoctrinated in computer usage two decades ago when employers introduced computers in the workplace. Millennial and GenX techies who learn to consider the shopping habits of their parents and grandparents may see revenues increase as a result. Black Friday and Cyber Monday are giving way to Cyber November as ecommerce grows and retailers begin offering deals earlier in the season. Flash sales and deals spread throughout the sales cycles will keep purchasers coming back to sites more frequently as they hunt for bargains on the Internet and avoid crowded shopping malls, although brick-and-mortar retailers will attempt to keep their doors open by offering instore pickup of online purchases. This may cause additional headaches as store managers demand credit for instore pickup numbers in their reviews.
---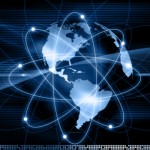 Automotive
The auto industry has shown a great deal of flexibility since its inception early in the last century, and another revolution is upon us. Tesla's entry into the electric car market began with a low volume entry based on the Lotus Elise, but quickly grew to include the Model S, an expensive, but surprisingly capable full-size car. Further entries in the crossover and small car markets have captured the imaginations of Millennials and early technology adapters of all ages. Once Silicon Valley saw an opening, a number of companies started planning automotive ventures of their own. Self-parking and accident avoidance technologies have found their way into the mainstream, and are precursors of self-driving vehicles. The technology exists, has performed reasonably well in tests despite a few well-publicized mistakes, and is poised for introduction. This promises major upheavals in how automobiles are utilized, how government will regulate usage, and a potentially difficult transition period. The automobile retail business began early in the last century when manufacturers signed up hardware stores and related businesses in small towns across the country to distribute their cars. As these small retailers morphed into the mega-dealers of today dealers gained political strength and lobbied for laws to protect their interests. Today, most domestic manufacturers are over-dealered, and dealers admit their biggest competitors are dealers selling the same brand in the same town. This has led to intense competition that has cut margins to the point where the new car sales department is often operated at a loss. Ironically the service department those early hardware store owners had to establish to keep the cars they sold running is now the main source of profits.
Over the past several decades attempts have been made to alter the retail landscape. In the mid-Eighties Porsche announced a plan to convert dealers to sales-only outlets. Service, under Porsche's plan, would be performed by regional repair centers. Within days hundreds of dealers filed suit and Porsche dropped the plan. Circuit City created CarMax not long after as a chain of used-car-only dealerships with a one price philosophy and enhanced customer service. The experiment was so successful CarMax outlived its parent and is still viable. The same with AutoNation, the creation of the investors behind Blockbuster, another defunct retail brand. AutoNation took a different route, buying new car retailers, rebranding them, and indoctrinating them in the AutoNation system. Today, Internet-enabled purchasing systems like Carvana are emerging, along with car sharing services like Lyft, Uber, and Zip Car that are attempting to change the dynamics of the industry. Traditional auto manufacturers have taken note, and some are positioning themselves to take advantage of the changes, if they take root. This opens opportunities for suppliers to the industry, but they must be prepared to face stiff pricing resistance. Detroit is famous for cutting supplier margins to the bone and stretching payments beyond the traditional Net 30 Days suppliers to other industries enjoy.
---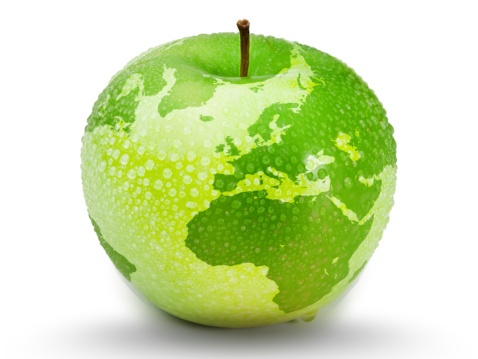 Locations
This service is primarily available within the following locations: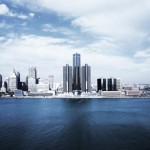 Detroit MI
The city many Americans gave up on is on the rebound. A decade ago Detroit was considered a lost cause. Dilapidated buildings, abandoned residences, and crumbling highways are the primary images many still hold of the city. Its economic collapse, and the flight to the suburbs, were widely reported and engrained in the minds of many. Mike Ilitch, the recently deceased founder of Little Caesars, and owner of the Detroit Tigers and Detroit Red Wings, may not have known what he started when he purchased the remains of the Fox Theater in 1987. His restoration of the facility to its former glory sparked a real estate boom fueled chiefly by the Ilitch family fortune and that of Dan Gilbert, owner of Detroit-based Quicken Loans. Their efforts created a thriving sports and entertainment business anchored by Ford Field—home of the Detroit Lions, Comerica Park—home of the Tigers, and Little Caesars Arena, currently under construction to host the Red Wings. The success of this area lit a fire under local developers who rushed to purchase the few properties left on the table by Ilitch and Gilbert. Revitalized office buildings and hotels, upscale condos, and apartments followed. Further north, the Cass Corridor near Wayne State University morphed from a desolate poverty pocket into a thriving home to restaurants, apartments, and entrepreneurship. Wayne State itself, third largest of Michigan's state universities, enjoys a new image as a hip place to study, a stunning contrast with the past. The city that lost 39% of its manufacturing jobs in the Eighties still counts the auto industry as its major employer. While manufacturing has moved elsewhere, the brunt of the auto industry's administrative, engineering, and testing functions remain in and around Detroit. Plus there's a healthy complement of second and third tier suppliers in the area. More than 75% of the workforce is engaged in non-manufacturing duties like research and development, accounting, home loans, and computer services. Detroit is one of the top five financial markets in the country, and the Henry Ford Health System is the sixth largest employer in the state and a major medical research center. Economic growth in China and the rest of the world are a concern, and a strengthening dollar may make it harder for companies to compete abroad. The elimination of right-to-work union protections, reduced corporate taxes, and tax breaks for data centers contributed to Michigan being named one of the country's top ten pro-business states.
---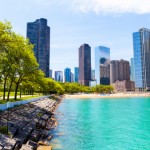 Chicago IL
Chicago is one of the most diversified economies in the country. Four million employees generate a gross regional product of $561 billion. More than 400 major corporations call Chicago home, including 31 in the Fortune 500. Institutions in the Chicago area award 145,000 college and university degrees per year, providing a well-trained workforce to industry and commerce. Its centralized location and robust transportation system contribute greatly to the local economy. Virtually every major data network in the world intersects in Chicago. In October, 2016 unemployment stood at 5.5%, a slight increase from the previous October. Site Selection magazine named Chicago as the top metro area for corporate investment. The area saw more new and expanding corporate locations than any other area in the country. There were 350 business expansions and relocations in Chicago in 2016, accounting for $2.8 billion in investment and 14,000 new jobs. Companies that expanded or relocated included Beam Suntory, McDonalds, Wilson Sporting Goods, and Motorola. Global engineering and architectural design company exp announced it will move its operational headquarters from Toronto to Chicago. This requires the firm to revamp its Michigan Avenue office and add 150 jobs with local talent. Chicago's reputation has taken a beating of late due to an abnormally high murder rate. Several American cities have experienced a hike in the murder rate although Chicago has received the majority of the media coverage. The murder rate's effect on the economy is difficult to determine, although it can't help. A drive by progressive groups and two lawmakers to raise the minimum wage to $15/hour could affect the economy if it succeeds.
---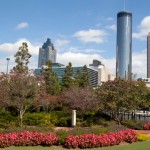 Atlanta GA
Atlanta enjoys a large and diverse economy. Service industries employ the most people, but trade and manufacturing are also important. Delta Air Lines is the largest employer, and several company headquarters are located in Atlanta, including Coca Cola, Home Depot, United Parcel Service, GeorgiaPacific, and Bell South. German auto manufacturers also find Atlanta attractive. Porsche just built an impressive new U.S. headquarters there, complete with race track and Customer Experience Center, and Mercedes-Benz has relocated to Atlanta. Emory University, Georgia State University, and Georgia Tech are in Atlanta, in addition to a number of smaller educational institutions. High-tech industries including health care, cybersecurity, IT, and mobile apps are growing in Atlanta, and the Innovation District around Tech Square is attracting start-ups and established tech companies. Construction is booming thanks at least in part due to new sports stadiums and the infrastructure and business needs that accompany them. Home construction is rebounding and the real estate market is healthy. The cost of living and doing business in Atlanta is relatively low, and that as well as efforts to develop an inland port for warehousing and distribution are attractive to businesses looking to relocate. The city has always been the transportation hub of the Southeast, and continues to be to this day thanks to the busiest airport in the nation, interstate highways that connect the South to major markets in the North and West, and a robust railway system. Forbes Magazine ranks Atlanta the 9th best city for business and careers. It's the fifth largest metro area in the country, and has the fifth largest Gross Metro Product at $312.5 billion.
---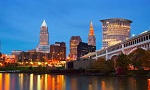 Cleveland OH
Several Fortune 1000 companies make Cleveland their home. It is a major manufacturing and commercial center, one of the primary ports on the Great Lakes, and a collecting point for highway and railroad traffic from the Midwest. The health and medical field Is the largest employer in Northeast Ohio, and Cleveland is one of the nation's leading medical centers with 60 hospitals in the region. Cleveland Clinic's health care was ranked #1 in the United States for the 19th consecutive year, and the city is home to one of the nation's top children's hospitals. Entrepreneur Magazine recently ranked Cleveland higher than San Francisco, Boston, Seattle, and New York as a site for entrepreneurship, and more than 700 biomedical and biotechnology firms make it their home. The Cleveland region will add 123,000 jobs by 2025, and food manufacturing will play a big role in that growth. That sector contributes $2.6 billion dollars in economic activity, due to its central location and proximity to rural land. Manufacturing built Cleveland and still remains an important part of the economy. Auto manufacturing is strong, thanks to healthy sales, while steel and energy are relatively weak. Le Bron James' return to the Cleveland Cavaliers did more than strengthen the basketball team. Locals speak of the "LeBron Effect' and the impact the return of the local hero had on the economy. Initial estimates of a $500 million bump were likely optimistic, but it remains true that ticket sales, bar and restaurant revenues, and souvenir sales increased substantially, which also affected tax revenues. Perhaps the largest impact was the result of increased local confidence and visibility on the global stage as a result of the Cavaliers winning their first NBA Championship.
---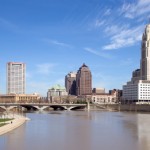 Columbus OH
Columbus has a strong and diverse economy that wasn't impacted as much as the rest of the nation by the Great Recession. The Ohio State University is the largest employer, followed by the State of Ohio. Nationwide Insurance is the largest of 70 insurance companies headquartered in Columbus. It employs approximately 13,000 people in the area. Limited Brands is located in the region, and Honda has a manufacturing plant in Marysville. The unemployment rate is slightly over 4%, significantly better than the nation as a whole. Manufacturing, logistics, science and technology, and business services are major contributors to the Columbus area economy. More than 17,000 manufacturers employ over 86,000 people. A unionization rate of only 3.1% is attractive to employers. A centralized location that has greater access within a 10 hour drive than any other metro area makes logistics an important function, and the Rickenbacker Inland Port is the nation's tenth largest foreign trade zone. CrossCHX is a major cog in the "Internet of Health Care", while Honda's R&D facility and Clarivoy's marketing technology are important contributors to the Columbus area's emergence as a tech power. Recently, Prevedere, Inc., a data analytics company, raised $10 million in funding. While Aviso Retention, a software provider helping colleges reduce the dropout rate attracted funding without giving up equity. Several restaurant chains call the Columbus region home, including Wendy's, Bob Evans, Sbarro, Donatos Pizza, White Castle, Cameron Mitchell Restaurants, and Max & Erma's. Fashion marketing plays a big part in the local economy with Abercrombie & Fitch, The Limited Brands, Express Inc., and Schottenstein Stores. The varied nature of its economy has made Columbus, OH an economic powerhouse that is more likely than most US cities to weather an economic downturn.
---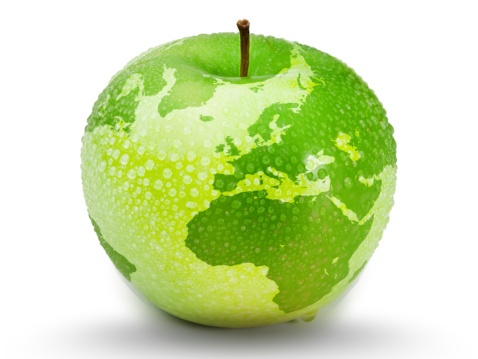 Clients
This service's current clients or employers include: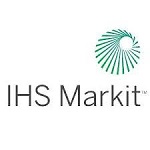 R. L. Polk & Co. Now part of IHS Markit
Although the US light-vehicle sales market ranks as one of the world's largest, flattening sales growth has amplified the competition for customers. Within this environment, holding onto your loyal customers and winning new buyers is more important than ever. To help address this challenge, IHS Automotive, driven by Polk, offers a web-based loyalty analytics tool that tracks all vehicle purchases per household during the past ten years. Going beyond traditional survey methods or partial data samples, this transaction-based tool allows you to quickly assess owner loyalty and defection regarding all new vehicle purchases by geography, vehicle traits, financing and demographics over time, so you can agilely respond to the market and preserve long-term growth. Automotive dealers, financial institutions, product/marketing managers and OEM corporate/field staff use the tool for market research, field alignment, sales planning, product planning, competitive analysis, and marketing.
R. L. Polk & Co. Now part of IHS Markit – Click Here
---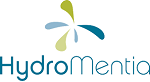 Hydromentia, Inc.
HydroMentia is a water pollution control company specializing in natural, cost-effective, and sustainable water treatment technologies. Nutrient pollutants are recovered within managed aquatic plant systems, which utilize high-rate biological nutrient uptake capabilities of aquatic vegetation. The HydroMentia team, with over 80 years of combined experience, has dedicated its efforts to the protection and restoration of our most vital natural resources. HydroMentia, combined the expertise of two leading groups specializing in the implementation of managed aquatic plant systems for nutrient removal. HydroMentia holds the exclusive world-wide license to the Algal Turf Scrubber® (ATS™) water treatment technology. Proprietary components of the Algal Turf Scrubber® (ATS™) technology include components of the system design, harvest methods and methods for enhanced nutrient pollutant removal. HydroMentia's team includes several of the nation's leading experts in the design and operation of commercial scale managed aquatic plant systems. These treatment systems have been successfully implemented throughout the United States, from California to Florida, in settings as diverse as aquaculture and municipal waste-water treatment facilities.
Hydromentia, Inc. – Click Here
---

Revize, Inc.
Revize is renowned as a leader in providing practical, high-value, easy to use content management software designed for municipalities only – Revize eGov CMS. This simple-to-use yet powerful solution enables clients to manage their online presence with unparalleled functionality and style. The Revize CMS is the best in the industry as far as ease of use and features are concerned. Two decades of development have yielded an interface that's powerful yet easy to learn. Best of all, there's no special software required to edit your website's content; you can edit right on the web page after you login. With the proven ability to strengthen and deepen interpersonal connections, social networks present a wonderful opportunity for government organizations to increase community engagement and make themselves more accessible to the people they serve. Revize offers a comprehensive line of popular social media applications and networking using Facebook, Twitter, YouTube and Pinterest.
---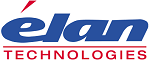 Elan Technologies
Composites is Elan Technologies' flagship division, with expertise in composite tooling and high –tolerance parts from a number of materials including carbon, uni-directional, pre=preg glass, aramids, Kevlar, and woven polypropylene. Many of their projects use either metallic or non-metallic honeycomb cores to reduce weight and improve structure. Whether using the heat and pressure of autoclaves, compression presses, or the simplicity of wet lay-up process, Elan's parts are among the highest quality available. With a variety of manufacturing techniques and capabilities to choose from, their composite division has success in a number of industries. Elan Engineering's creative minds have succeeded in every industry where they have worked. From motorsports to military/defense/aerospace projects, the engineering team has developed many Élan products and solutions. Their design team uses state-of-the-art integrated 2D/3D CAD systems to better transform ideas into reality. They have expertise designing composite structures to minimize weight while maximizing strength and performance. Their proven capabilities and solutions perform in some of the most demanding environments and industries in the world. Èlan Power Products provides innovative engine building development and management programs that supply cutting-edge technology for projects in any racing environment around the world. Èlan Power Products is known for developing, building, and servicing racing engines and drivetrain systems to deliver outstanding performance and reliability. They focus on making the car faster, not just making more horsepower. Elan Power Products analyzes all factors related to the engine-chassis interaction to enhance the entire program and help ensure success. Whether engine design and development, fuel management, rebuild services, or electronic and non-electronic engine management systems, Elan Power Products uses its extensive machining, flow test, quality control and dynamometer facilities to rebuild an engine or design one from the ground up. Èlan Power Products also supplies engines to entire racing series. Unlike building an engine for a single team where the challenge is to get the best performance from that one engine, building engines for an entire race series requires precision and exact tolerances because all must be identical. They have developed incredibly precise capabilities to build and certify performance, delivering outstanding performance and reliability consistency.
Elan Technologies – Click Here
---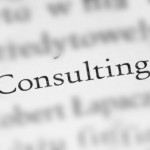 Argus Associates
Argus Associates is a recognized pioneer in the field of information architecture. They organize large web sites and intranets so users can find what they need quickly and easily. Searching, navigating, indexing and labeling are the core of their work. Although their clientele consists primarily of Fortune 100 and Global 500 corporations, Argus works on a wide variety of projects covering many major industrial sectors as well as non-profits and educational institutions. Representative clients include Motorola, Square D, and Microsoft.
---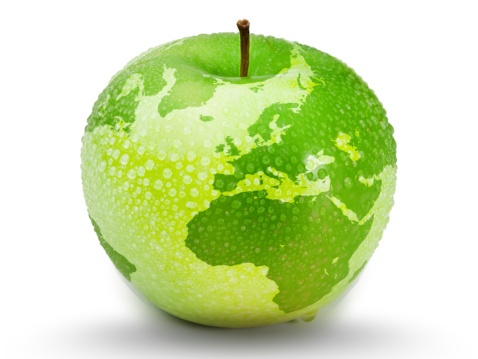 Benefits
Management
Business growth
Process improvement
Agility
Competitive analysis
Sales strategy
Reduced risk
Evaluation criteria
Success culture
Training analysis
Field alignment
Marketing
Business positioning
Business growth
Competitive edge
Process improvement
Strategy development
New markets
Success culture
Proposal strategy
Gatekeeper buy-in
Customer retention
Customer Service
Customer retention
Value proposition
Partnership culture
Success orientation
Training analysis
Needs analysis
Relationship management
Process improvement
Communication strategy
Customer satisfaction
Bronze Service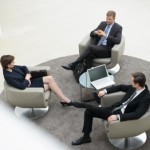 Monthly cost: USD $1,500.00
Time limit: 5 hours per month
Contract period: 12 months
Bronze service includes:
01. Email support
02. Telephone support
03. Questions & answers
04. Professional advice
05. Communication management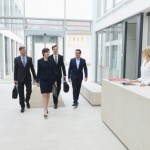 SERVICE DESCRIPTION
The Bronze Client Service (BCS) for Sales Strategy provides clients with an entry level option and enables client contacts to become personally acquainted with Mr. Sawyer over a sustainable period of time. We suggest that clients allocate up to a maximum of 5 Key Employees for this service. Your Key Employees can then contact the consultant via email, whenever they feel that they need specific advice or support in relation to the consultant's specialist subject. The consultant will also be proactive about opening and maintaining communications with your Key Employees. Your Key Employees can list and number any questions that they would like to ask and they will then receive specific answers to each and every query that they may have. Your Key Employees can then retain these communications on file for future reference. General support inquiries will usually receive replies within 48 hours, but please allow a period of up to 10 business days during busy periods. The Bronze Client Service (BCS) enables your Key Employees to get to know their designated Appleton Greene consultant and to benefit from the consultant's specialist skills, knowledge and experience.
---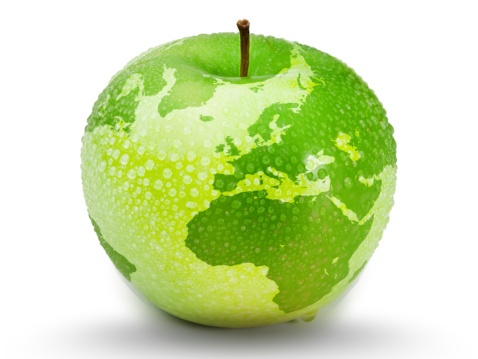 Silver Service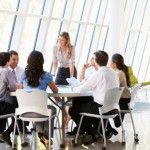 Monthly cost: USD $3,000.00
Time limit: 10 hours per month
Contract period: 12 months
Bronze service plus
01. Research analysis
02. Management analysis
03. Performance analysis
04. Business process analysis
05. Training analysis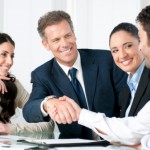 SERVICE DESCRIPTION
The Silver Client Service (SCS) for Sales Strategy provides more time for research and development. If you require Mr. Sawyer to undertake research on your behalf, or on behalf of your Key Employees, then this would understandably require more time and the Silver Client Service (SCS) accommodates this. For example, you may want your consultant to undertake some research into your management, performance, business, or training processes, with a view towards providing an independent analysis and recommendations for improvement. If any research and development, or business analysis is required, then the Silver Client Service (SCS) is for you.
---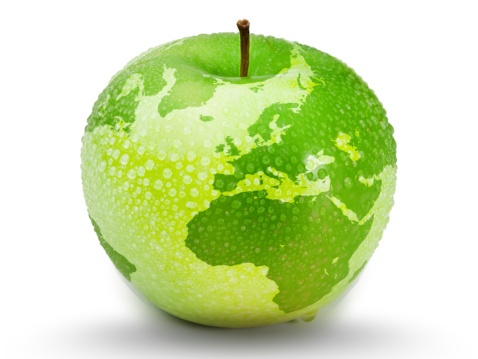 Gold Service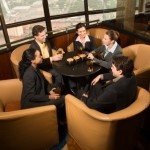 Monthly cost: USD $4,500.00
Time limit: 15 hours per month
Contract period: 12 months
Bronze/Silver service plus
01. Management interviews
02. Evaluation and assessment
03. Performance improvement
04. Business process improvement
05. Management training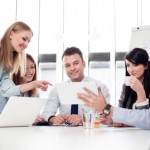 SERVICE DESCRIPTION
The Gold Client Service (GCS) for Sales Strategy is intended for more detailed evaluation and assessment, that may require your Key Employees to have monthly meetings or interviews with Mr. Sawyer. These meetings and interviews can be conducted over the telephone, Skype, or by video conference if required. The consultant can also attend your business premises, an Appleton Greene office, or another mutually beneficial location, but please note that clients are responsible for the costs of any disbursements separately, including travel and accommodation. This service enables you to integrate the specific skills, knowledge and experience of your designated consultant into your Key Employee management team. The Gold Client Service (GCS) can also incorporate training workshops, business presentations and external meetings with customers, suppliers, associations, or any other business-related stakeholders.
---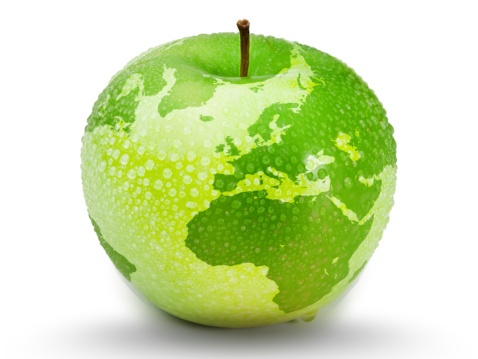 Platinum Service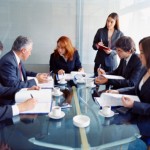 Monthly cost: USD $6,000.00
Time limit: 20 hours per month
Contract period: 12 months
Bronze/Silver/Gold service plus
01. Project planning
02. Project development
03. Project implementation
04. Project management
05. Project review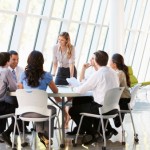 SERVICE DESCRIPTION
The Platinum Client Service (PCS) for Sales Strategy is our flagship service and will be required if you need Mr. Sawyer to facilitate the planning, development, implementation, management, or review of a particular project relating to his specialist subject, which would obviously require more time and dedication. This service enables you to reserve up to 12.5% of the consultant's working month and provides a more hands-on service as and when required. If you need more time than this, then this can always be arranged, subject of course to the consultant's ongoing availability. The benefit of having an external consultant involved in projects is they provide an independent perspective and are not influenced by internal politics, day-to-day responsibilities, or personal career interest. They provide objectivity, specific knowledge, skills and experience and will be entirely focused upon the tasks at hand. The Platinum Client Service (PCS) will provide your organization with a valuable resource as and when you need it.
---