Sales Process
Accredited Consulting Service for Mr. Hynes MBA BA Accredited Senior Consultant (ASC)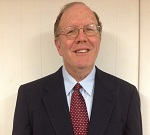 The Appleton Greene Accredited Consultant Service (ACS) for Sales Process is provided by Mr. Hynes and provides clients with four cost-effective and time-effective professional consultant solutions, enabling clients to engage professional support over a sustainable period of time, while being able to manage consultancy costs within a clearly defined monthly budget. All service contracts are for a fixed period of 12 months and are renewable annually by mutual agreement. Services can be upgraded at any time, subject to individual client requirements and consulting service availability. If you would like to place an order for the Appleton Greene Sales Process service, please click on either the Bronze, Silver, Gold, or Platinum service boxes below in order to access the respective application forms. If you have any questions or would like further information about this service, please CLICK HERE. A detailed information guide for this service is provided below and you can access this guide by scrolling down and clicking on the tabs beneath the service order application forms.
Consultant profile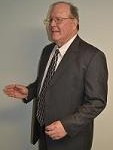 Mr Hynes is an approved Senior Consultant at Appleton Greene and he has experience in management, marketing, and e-business. He has achieved a Masters Business Administration and a Bachelor of Arts. He has industry experience within the following sectors: Media & Marketing; Advertising; Consumer Goods; Retail and Digital. He has had commercial experience within the following countries: United States of America and Canada, or more specifically within the following cities: Philadelphia PA; New York NY; Boston MA; Washington DC and Toronto ON. His personal achievements include: implemented consultative sales process; implemented CRM across five divisions; completely revitalized declining product lines; restaged start-up & exceeded sales goals and formed strategic alliances. His service skills incorporate: sales process; CRM; product management; process improvement and corporate training.
To request further information about Mr. Hynes through Appleton Greene, please CLICK HERE
---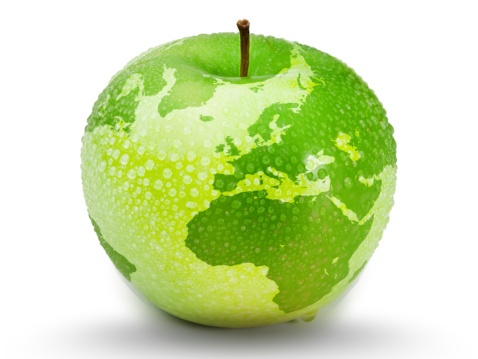 Executive summary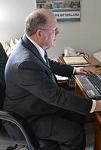 Sales Process
Many organizations are product driven and/or rely on the individual skills of their salespeople to drive results. Many are relationship oriented rather than process oriented. Still, more of them lack the proper pre-sell planning skills necessary to align with customer goals and objectives. Far too often salespeople may be strong presenters but are not trained to ask the right questions in a sales call. This approach usually results in a misaligned solution for the customer and leads to attrition. It can also lead to less than optimal product mix that undermines profits or inconsistent practices in discounting which also undermines margins.
Empirical evidence consistently suggests that firms can significantly increase their top and bottom line results by adopting a customer-focused value-based sales process where the team sells as one organization using a common approach and common language.
Here is some of that empirical evidence. Using this proven approach a sales team from a major information provider reached double digit sales and profit growth selling integrated information service solutions. A major entertainment brand achieved a+30% revenue lift in solution sales revenue and +$750k increase in competitive takeaways per year. A company-wide consultative selling program centered on the key sales instrument, the Letter of Understanding, produced +10% incremental sales despite severe economic downturn in 2008-2009 during the worst downturn in advertising history. This approach has repeatedly enabled clients to shorten their sales cycles, shift their strategies to better focus on key customers, and build sales enablement tools that allow leaders to better manage their teams.
The service starts by meeting with your management to understand your current approach and then building the right sales strategy across brand and product lines to further improve current strengths and minimize vulnerabilities to competition. This work will lead to the key customer information that the salesperson will document in a customer needs assessment which will then drive the proposal. The end result will be that sales teams will use a consistent, uniform process that ensures top line growth, improved customer retention, improved cross-selling, and a healthier bottom line. A cultural transformation takes place wherein salespeople begin to share success stories and customers begin to view their salespeople as knowledgeable consultants.
---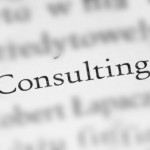 Service Methodology
This service encompasses all related marketing and sales effectiveness initiatives, whether modifying or totally transforming current processes. The first step in the service is to first audit both your management and sales team to establish a baseline in marketing and sales effectiveness. This can take days, weeks, or even a month depending on the size of the team. The next step is to focus on the development of standardized processes for marketing and sales leaders to build a "game plan" or sales and marketing strategy. Together we will develop "who to sell" and "how to sell information (sales guides) within all business units. Generally, a sales guide can be built for a given brand within 2-3 full business days with the goal of identifying a salient value proposition or USP for each business. The interviewing portion comprises 2-3 hours of this process. In addition to sales guide development, Mr. Hynes will work with you to develop both online and instructor-led training programs (1-2 days) that instruct salespeople how to facilitate a customer conversation that will earn the trust and confidence of the customer, uncover and document customer needs through the Letter of Understanding and make it easier for salespeople to develop customer-centered solutions in proposals.
We will then have your sales team pass through two levels of certification. Level 1 will be an online exam to confirm that they have learned both the concept and brand-specific consultative sales content. Mr. Hynes will develop and score the exam. Level 2 will be an assessment of their Letter of Understanding to ensure they have captured the seven key "buckets of information" and have communicated effectively with the customer. Mr. Hynes will assess and score each of these letters. One or both certification level can be accompanied with a sales incentive at management's discretion.
The next step in the service will be coaching to solidify the sales training. This involves role playing within the units at both the needs assessment and proposal stages. Experience shows that salespeople perform with more apprehension amongst peers than with customers. This step is key is building their confidence. Our sales strategy work will ultimately result in a consistent "elevator pitch" introduction, the needs assessment interview that will lead to documentation through the Letter of Understanding, and the ability to deliver a value-based approach that minimizes any competitive vulnerabilities, thereby enabling the sales team to better overcome objections.
This service can establish a sales process with or without CRM support. With the latter we will integrate the marketing and sales processes into the CRM system, including all sales enablement tools as well as dashboards and management reporting. This work may uncover some flaws in other related business processes, which, in turn, I can work with you to streamline by acting as a project manager. Following implementation, Mr. Hynes will also be available to coach both sales managers and individual sales people as needed on an on-going basis. So, there are many components but the recommended approach is to try this with one or two sales teams and then expand accordingly.
---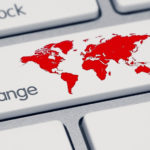 Service Options
Companies can elect whether they just require Appleton Greene for advice and support with the Bronze Client Service, for research and performance analysis with the Silver Client Service, for facilitating departmental workshops with the Gold Client Service, or for complete process planning, development, implementation, management and review, with the Platinum Client Service. Ultimately, there is a service to suit every situation and every budget and clients can elect to either upgrade or downgrade from one service to another as and when required, providing complete flexibility in order to ensure that the right level of support is available over a sustainable period of time, enabling the organization to compensate for any prescriptive or emergent changes relating to: Customer Service; E-business; Finance; Globalization; Human Resources; Information Technology; Legal; Management; Marketing; or Production.
---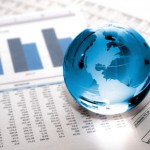 Service Mission
Effecting cultural change is a long-term endeavor that involves considerable research and planning in the early stages and effective monitoring as well as refreshing process improvement on an on-going basis. The first key element of the service is to redirect focus away from product and service strengths to customer needs. The emphasis is on preparation, developing the right questions, and sharpening listening skills. When the process is fully adopted across the organization, its profile will be elevated. Your team(s) will be viewed much more professionally by your customers, giving you major advantages versus competitors. Improved customer knowledge should also translate to improved cross-selling and up-selling. Customer retention will improve as well.
Internally, it will become much easier to transfer salespeople to different teams and to ramp up new hires. Finally, you will be better able to recruit salespeople because of the many shared best practices across the organization.
---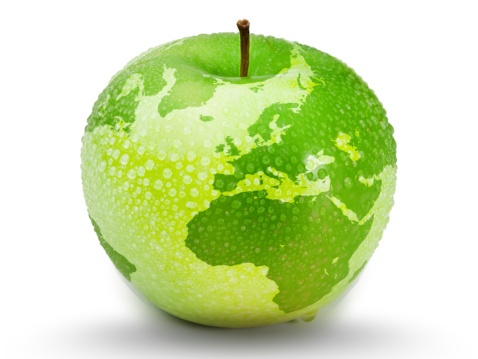 Service objectives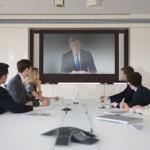 The following list represents the Key Service Objectives (KSO) for the Appleton Greene Sales Process service.
Research
The first element of this service is to understand the current sales and business processes. This research can be done both through online surveying and telephone interviews (20-30 minutes) for each manager or key functional leader. The survey/ interview will explore current practices in pre-sales planning, access to necessary data; customer needs assessments, proposal practices, customer retention, cross-selling, as well as prospect and pipeline development. The management survey specifically addresses these topics for b2b companies: consultative sales, transactional sales, agency sales, solution development, sharing best practices, new hire ramp-up, new product introductions, proposals, measurements, online reviews, compensation practices, and frequency of training and coaching. Pending management agreement, interviews and surveys can extend to individual salespeople as well. These surveys/interviews will establish a benchmark in marketing and sales effectiveness and the report will summarize findings, provide implications, and program recommendations.
Sales Strategy
This service delivers a product which is called a Sales Guide, otherwise referred to as a sales game plan or a succinct merging of the marketing and sales strategies into one document that becomes the key instrument for the sales team to engage in effective consultative selling throughout the entire sales cycle. There are three to four major charts that drive the 25 page document. The service builds those major charts through interviews with sales and marketing leaders that normally take two-three hours. The document is then built in about 8 hours. These are the areas addressed in the Sales Guide. Some of these key pages will be described in detail. The Description of the Offering defines the product positioning, explores how it benefits the customer, how it benefits the salesperson, and identifies why it is easy or difficult to sell. The Ideal Customer Profile delineates key customer needs/business objectives, attitudes/beliefs and key business attributes that the target market shares. When there are deviations from these it often means longer sales cycles or losses. The Customer Benefit sheet shows the impact or benefit of solving customer problems and which person in the organization most needs the problem solved. The Customer Landscape is a critical step in developing the value proposition. This document defines the key capabilities in the market, how your business fares versus competitors, and thereby identifies key strengths and vulnerabilities. Customer Perception is an extension of the brand or product positioning, identifying how you are currently perceived versus how you want to be perceived with suggested tactics to improve customer perception. Competitive Tactics shows the key value points the competition will stress. Win/Lose Ground Rules captures the key reasons sales are won or lost. The Two Minute Drill (or "elevator pitch") provides the salesperson's introduction where he can then briefly state the product positioning and pre-empt customer objections. We then build the Value Proposition which leads to a series of value and probability questions the salesperson uses in a customer needs assessment. The goal is to document the needs assessment in the Letter of Understanding which contains the "seven buckets of information" which are: current situation, desired situation, impact if we address the business need, decision criteria, decision process, time frame, and budget. We then lay the groundwork for the proposal by developing a Solution Map, exploring ROI, and finally how to address common customer objections. Key documents from the Sales Guides and templates for the Letter of Understanding are often then embedded in sales enablement tools or CRM to facilitate the sales process and ensure that the entire team is operating with a common game plan and language. As new products or services are developed, a Sales Guide should be developed. This is also intended to be a dynamic document that needs to be modified on an annual basis, or even more often in dynamic markets due to competitive or changing industry factors.
Training Coaching
This service provides full program sales training either by through in-person workshops (1.5 days) or via online modules (8 hours) for the sales team. A full program explores key aspects of consultative selling and teaches the sales team how to effectively use the content developed in The Sales Guide. Other versions of this service include coaching individual managers, groups of sales people, or role play situations involving the entire sale team. Training can also be tailored to specific needs of the organization. The topics included in a full sales training program include how people learn and retain information, how to earn customer trust, how to ask questions, and how to develop an effective Letter of Understanding. The service will then explore the different customer personality types and related impact on the sales call. The service then addresses how to engage sales support resources, how to plan a tactical sales strategy (especially for elongated sales cycles), how to develop customer centered solutions, and how to assemble a value-based proposal. The service also addresses how to close and negotiate the sale; and handle customer objections. Next is sales or account planning, setting goals, and handling stress. The service then certifies each of the salespeople through an online exam. This is Level 1 certification. The service also provides separate manager training which focuses primarily on the use of the Sales Guide content and how to effectively coach the team. This session can also be delivered either in person or online and delivery should take 4 hours. Specific sales training or coaching focus on particular stages of the sales cycle such as needs assessment, proposal, and closing/negotiating. Facilitation and coaching role playing sessions in the aforementioned areas is often the most effective means of training.
Implementation Monitoring
This service encompasses a range of activities that would likely involve the Director of Sales Operations working in concert in Mr. Hynes. The first step in this service is for Mr. Hynes to evaluate and score the Letter of Understanding so that the salesperson can achieve Level 2 certification. This effort could be accompanied by a sales incentive contest that is developed jointly with sales operations and sales management. Additional implementation and monitoring services could include a comprehensive analysis of incremental sales due to effective Letters of Understanding. Additionally the service offers analysis in terms of both length of the sales cycle and wins-losses. Findings from these analyses could further suggest best practices and identifying success stories as models for the sales team. Another service could analyze the impact of coaching sessions and frequency thereof on overall results.
Sales Enablement
This service usually involves implementing or enhancing a CRM (Customer Relationship Management) system to incorporate the sales process as the underlying foundation. It also involves the integration of other key company data systems and pertinent content that will facilitate the sales process. Mr. Hynes can work as the business liaison with the IT team or as Project Manager for the entire implementation and/or enhancement processes. The service includes initial set-up, measurements and dashboards for managerial use, and building compliance amongst the team. Before undertaking a CRM implementation, a change management process, Mr. Hynes will facilitate a strategy session with senior management (2-3 hours in length) to pose the critical questions any firm needs to answer before undertaking this major change. For firms that already have a CRM system in place, the service will be less extensive, usually focusing on incorporating the key content from the Sales Guide into the existing system, adding new measurement tools, and perhaps modifying the steps of engagement in the sales process.
---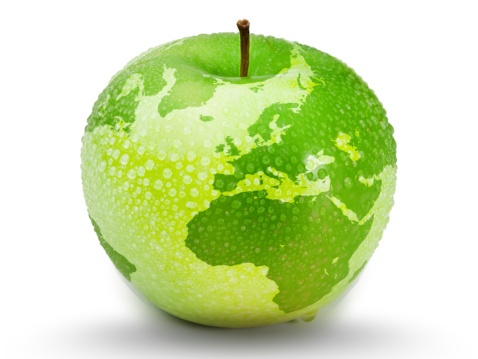 Testimonials

Reed Business Information – Corporate
"I have known and worked with Mr. Hynes for over 18 years both at Reed Elsevier and at McGraw Hill. At Reed Business Information, Mr. Hynes reported to me in his capacity as Director CRM Services. In this role, Mr. Hynes demonstrated his effective communications skills in concert with his strategic thinking skills to successfully drive the sales managers in thinking outside the box, and adopting strategies both tactical and long term in generating new business and engaging in new technology while implementing a refined customized process methodology. Having the rare combination of skills of a product marketing manager from his previous positions and sales process management leadership, Mr. Hynes drove very high adoption rates across a diverse and complex number of over 100 publications across many market sectors through strong team building and mentorship skills. Mr. Hynes, has a polished mind, and is a keen strategic thinker who operates at a very high level. In addition, Mr. Hynes delivers results in a very pragmatic and practical approach, while holding people accountable and raising the performance bar with a high sense of urgency. From an executive standpoint, Mr. Hynes is both loyal and trustworthy and has the highest ethical standards. He will undoubtedly emerge as one of the most valued members of any management team that is fortunate enough to hire him."
---

Reed Business Information – Boston Division
"Having worked with Mr. Hynes on several programs, I found him to be an experienced manager with a deep understanding and knowledge of the sales process. This depth and breadth of experience enables him to drive programs that address the core of selling, sales operations, and customer relationship management. He knows how to change the paradigm by implementing tools, systems, processes, and programs that result in greater sales effectiveness. Mr. Hynes can analyze the problem, recommend the solution, and drive the resultant program. Consultative selling programs, implementation of a CRM system, and utilizing motivational and compensation programs, are just a few examples of the programs in his "toolkit" that I have observed. Mr. Hynes would be an asset to any sales organization seeking to increase their sales effectiveness."
---

Reed Business Information – Chicago Division
"I worked closely with Mr. Hynes on several occasions to help train my staff and others on consultative selling (CS). Mr. Hynes not only believes in the value of consultative selling but led the CS charge across our company. His well thought out yet aggressive approach has been highly beneficial to our sales team, our company and most importantly our customers."
---

Reed Business Information – Science Division
"Mr. Hynes has the rare combination of being a strategist and skilled executor – both in sales and marketing management. He partners effectively with key stakeholders throughout the company to develop, design, train and execute effective strategies with clear ROI that has key metrics as part of the program."
---

McGraw-Hill – Construction Information Group
" Mr. Hynes worked on my team in charge of the products that delivered the most revenue to the division. He is a creative, dedicated and experienced leader, with particular strengths in working productively with people from across the company, strategic thinking, and communications of all sorts. Of unquestionable integrity, Mr. Hynes is a pragmatic manager who uses his analytical skills to create thoroughly thought thru plans that work in the market. I highly recommend Mr. Hynes without reservation."
---
More detailed achievements, references and testimonials are confidentially available to clients upon request.

---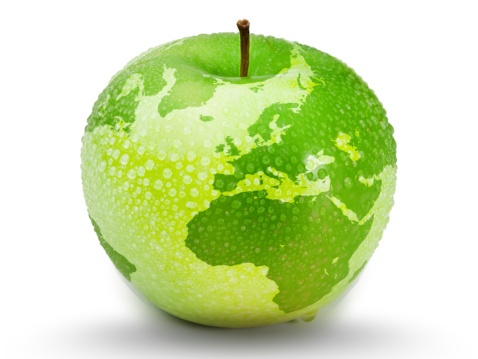 Industries
This service is primarily available to the following industry sectors: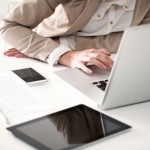 Media & Marketing
Many of the trends in the media and information services industries are related to the increasing migration for information to business intelligence. Part of this is the role of "big data" in developing content that customers are looking for, reflecting a more customer-centric approach that more closely aligns with customer business needs, and in the case of business to consumer companies – consumer needs. Technology will play an ever increasing role – digital delivery, mobile usage and payments, online video for sales and services, robotics, algorithm-generated advice, etc. There are four major trends that are emerging. One is growth importance of mobile devices and the associated apps. Already empirical research suggests there is a very direct link between research on a mobile device and purchase. This every increasing growth of mobile devices will put pressure on media and marketing companies to develop unassailable value propositions. Loyalty may become a double edge sword due to increasing competition offset by the ability to deliver content and promotional messages almost instantaneously.. The second trend is the impact of an aging population and its increasing growth – how will the older generation take to these innovative advances? We have already seen the demise of traditional print publications and newspapers. Another third trend is the continuation of industry consolidation and mergers. For example, Disney owns ABC and ESPN. Comcast not only has a massive share of cable television but they also own NBC. These mergers and consolidations have increased the importance of multi-media integrated solutions and a "media agnostic" approach for media companies to reach their audiences with targeted content. This is further amplified by the fourth trend, the proliferation of social media as a means of distributing messages.
---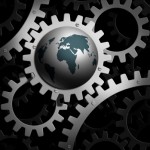 Advertising
The advertising industry has changed dramatically in the last twenty years. Television, radio and print advertising are not as critical as they once were due to the growth of digital messaging on web sites, mobile devices, and via e-commerce. Today's consumers have so many choices due to the proliferation of cable television programming, satellite radio programming, and tailored personal solutions for music and even news content. Successful advertisers will be those who clearly understand their target audiences and reach them on a variety of platforms. Psychographics are becoming much more important than demographics as adaption to technology no longer has the wide age gap that existed just a few years ago.
As a consequence, advertising agencies are still important but now have undergone even further specialization. We have seen the growth of digital agencies, web site developers, and those who clearly understand search engine optimization, search engine marketing, and social media marketing. Today, most firms need to deliver their advertising messages across more media platforms than ever. While we should expect those trends to continue, we can only speculate on a future that might include broad band internet delivery of what used to be television, more personalization of message via social media, and what is often the perilous balance of content versus advertising.
---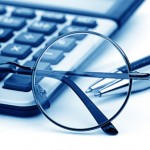 Consumer Goods
We continue to see the growth of e-commerce impacting the traditional "brick and mortar" stores where consumers customarily purchased their goods. We also see the continuing influence of better health and a greener environment impacting the claims, advertising messages, and even the packaging of many consumer goods. While the mass merchandisers and "big box" stores will remain critically important, it will be firms like Costco that embrace the trends toward better health (organic foods) and better wages for their employees that will grow.
Some trends have not and will probably not change very much. In this business sector, more than any other, the 5 "Ps" of marketing will only increase in importance. These are product positioning, promotion, price, distribution (place), and packaging. We also continue to see mergers and consolidation. There will be new industries due to increasing focus on health and the environment. New products will continue to be the lifeblood of many companies as the traditional product life cycles will inevitably shorten to technological and social advances in many areas. The specificity of product messaging will similarly increase in importance.
---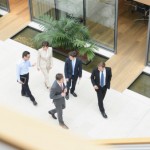 Retail
The use of mobile devices, social media messaging, and the ability to research almost anything via web searches has translated to far less traditional shopping. Consumers are increasingly going to a retail store knowing exactly what they want to buy. We have also seen entire retail categories like books and music, for example, be eliminated by e-commerce. The mall as a shopping destination is in severe decline and will continue to lessen in importance as major department stores like Macy's and Sears close stores. Now we are beginning to see Walmart and "big box" retailers close stores.
So, retail takes on a much broader context going forward. Successful retailers may become those who use their retail outlets more as showcase stores while relying on e-commerce to house their entire catalogs. Retailers will be increasingly challenged to find the right mix between online and physical store sales. Expect to see more closures, more consolidation, more specialization, and further challenges in terms of cross-selling and impulse purchases.
---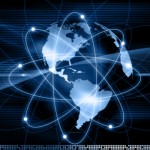 Digital
A major theme characterizing digital is the integration of IT and business, not only in the traditional sense of business systems but in marketing, sales, and customer service as well. Change is a constant that is forcing businesses to adapt more rapidly. Today you may not just call on the IT department to make changes to a website, modify e-commerce platforms, or devise social media strategies. You may be better served by visiting the Marketing department, a digital agency that is similarly staffed with search engine and search engine marketing experts, or an independent web developer. A key element in the integration of technology and business is promoting speed –not only first-to-market, but rapid development of product and messaging, and the integration of tools and processes for all elements of the organization, especially sales. The next trend that is already here is The Internet of Things which refers to bringing together independent smart "things" (sensors, intelligent devices, etc.) into an integrated whole