Sales Procedure
Accredited Consulting Service for Mr. Fulcher MBA BSc Accredited Senior Consultant (ASC)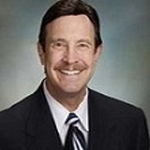 The Appleton Greene Accredited Consultant Service (ACS) for Sales Procedure is provided by Mr. Fulcher and provides clients with four cost-effective and time-effective professional consultant solutions, enabling clients to engage professional support over a sustainable period of time, while being able to manage consultancy costs within a clearly defined monthly budget. All service contracts are for a fixed period of 12 months and are renewable annually by mutual agreement. Services can be upgraded at any time, subject to individual client requirements and consulting service availability. If you would like to place an order for the Appleton Greene Sales Procedure service, please click on either the Bronze, Silver, Gold, or Platinum service boxes below in order to access the respective application forms. A detailed information guide for this service is provided below and you can access this guide by scrolling down and clicking on the tabs beneath the service order application forms.
Consultant profile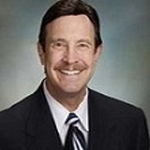 Mr Fulcher is an approved Senior Consultant at Appleton Greene and he has experience in management, marketing and globalization. He has achieved a Masters of Business Administration and a Bachelor of Science in Business Administration. He has industry experience within the following sectors: Education; Consumer Goods; Fast Moving Consumer Goods; Healthcare and Automotive. He has had commercial experience within the following countries: United States of America, or more specifically within the following cities: Phoenix AZ; Tucson AZ; Oakland CA; Salt Lake City UT and Albuquerque NM. His personal achievements include: grew sales $16.5m to $35m; grew sales $120k to $10m and pink sheet stock to Nasdaq. His service skills incorporate: sales management; sales process; leadership development; business development and customer relationships.
To request further information about Mr. Fulcher through Appleton Greene, please CLICK HERE.
---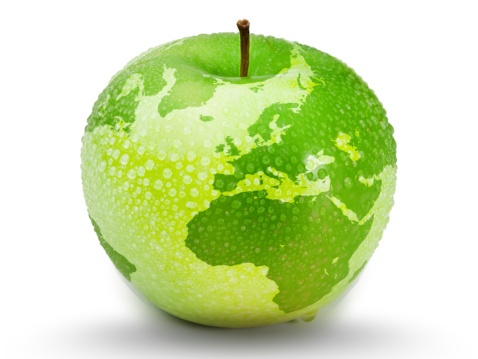 Executive summary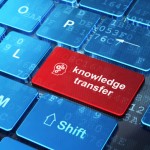 Sales Procedure
Too many businesses lack a unified sales system which leverage the techniques and best practices. Superior company-wide sales process makes your entire team better and lessens the reliance on superstars. There are many benefits to a proven and repeatable company-wide sales process, including: improves performance of new hires and low performers by creating a step-by-step system; brings performance of middle-of-pack performers closer to that of top performers as the company system incorporates the best practices and steps used by the best salespeople; makes sales more predictable as the sales process is 'staged"; by knowing the quantity and quality of prospects at each stage, your sales pipeline will become more accurate; lowers the cost of onboarding a new salesperson; sales stars can't hold you hostage anymore because you now have the "formula" for success rather than relying on "black magic"; when a sales person leaves, your sales process doesn't leave with them because you own your sales process.
Sales process and management is a systematic approach that improves overall business capacity allowing companies to maximize profits while delivering the highest quality products or services. Sales process and management begins by helping owner(s) or top executive(s) understand and define the amount of profits they want and then establish the forecast and financial plans to create these profits.
Sales process and management is a continuous improvement process. It involves continually analyzing and improving sales capacity through a repeatable process and training until the business hits established milestones. As sales increase, new goals, timetables and milestones are set. This cycle continues as long as the business owner(s) or top executive(s) want to improve their business beyond where it is. The results of sales process and management are not only maximized profits, which come from efficiently delivering the highest quality products or services but also a more cohesive and productive sales force, smoother operations, and reduced stress of business leadership.
---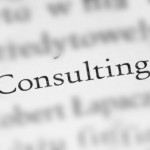 Service Methodology
There is a sales process and path to growth: Audit your sales best practice. What has been working; Increasing lead generation quantity and efficiency; Create a proven and repeatable sales process for the company; Leverage technology to reduce sales costs and effectiveness; Improve sales management by installing models, systems and management; Improve individual salesperson performance through coaching, mentoring, and training; Effective use of a CRM to track customers and pipeline.
Sales management is important but most business owners do not enjoy it and have better things to do. Many businesses are losing deals, forfeiting margin, and incurring higher costs than they should due to under-management or an under-skilled sales manager. This process takes time, but the system will become a vital asset to your business. Many companies have tried to improve sales in various ways: Training sales reps; Hiring supposed superstars; Stepping into a sales role because no one does it as well as you; Promoting a superstar into management that is not a good fit; Adjusting the sales compensation system; Getting the sales staff to work harder; Hiring better staff; Trying to improve marketing.
Some of this may provide results but not usually on a consistent basis. Instead, consider these solutions: Create a proven sales process that improves all salespeople; Reduce dependence upon your sales superstars with a repeatable process; Create a lead scoring and pipeline management system; Use technology best practices to increase conversions and lower sales costs; Avoid the simplistic solution of firing the lowest producers and keep your existing sales staff intact; Focus on individualized salesperson coaching vs. general sales training.
In summary, sales process and management is a method that produces a repeatable and consistent system that results in predictability and volume. The first step is to establish a sales forecast and corporate profit goals. This involves the business owner(s) or top executive(s) plus those they want involved at this level. The second step is to develop the sales process and management team and tactical plans to reach the goals set. Once these plans are developed then measurements, timetables and milestones are established. This involves the same group as above but may also include other key personnel as appropriate. The third step is to do the work necessary to reach the milestones. This involves key personnel throughout the organization starting with the department heads of the sales, operations and finance departments plus others who the department heads want involved. This group evaluates the business level that each department can effectively handle and still produce the desired quality of products, services and customer support. The sales process and management process then begins again. I will help you find the right process that fits your company by analyzing your current process and offer solutions.
---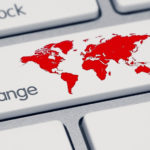 Service Options
Companies can elect whether they just require Appleton Greene for advice and support with the Bronze Client Service, for research and performance analysis with the Silver Client Service, for facilitating departmental workshops with the Gold Client Service, or for complete process planning, development, implementation, management and review, with the Platinum Client Service. Ultimately, there is a service to suit every situation and every budget and clients can elect to either upgrade or downgrade from one service to another as and when required, providing complete flexibility in order to ensure that the right level of support is available over a sustainable period of time, enabling the organization to compensate for any prescriptive or emergent changes relating to: Customer Service; E-business; Finance; Globalization; Human Resources; Information Technology; Legal; Management; Marketing; or Production.
---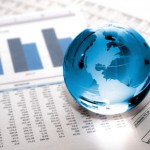 Service Mission
Mr. Fulcher is a highly experienced senior executive who has successfully built, led and managed sales teams in a variety of industries. He has also developed and worked with independent sales organizations internationally. Our service mission is to help owners or top executives improve the quality in performance of their sales organization.
This is accomplished by developing specific and measurable metrics to hold the sales organization accountable. We strive to utilize our expertise effectively in helping develop and implement business management methods and procedures that improve sales and sales management area of client companies. The goal is to improve both top and bottom line performance, long term financial health, and marketable business value of client companies. Everything we do is aimed at building efficient operations and business value, providing both short and long-term benefits to our clients.
---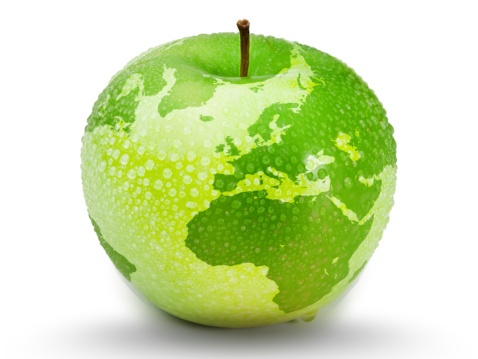 Service objectives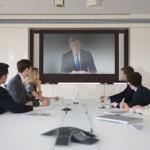 The following list represents the Key Service Objectives (KSO) for the Appleton Greene Sales Procedure service.
Sales Process
In a report published by CSO Insights entitled Optimizing Sales Performance for the High Tech Market, sales organizations that adopt and implement a defined sales process where sales rep adoption is actively managed and changes to the process are made proactively as needed, enjoy a WIN rate of 55.2% compared to 40% to those that don't. There are many benefits to a defined sales process. Here are some – a better understanding of where your prospect is in their evaluation and buying process; it improves efficiency and productivity; individuals see their personal sales effectiveness increase; better forecasting; improves deal velocity and consistently qualify opportunities. A defined sales process involves steps that align the way you sell to the way buyers want to buy. It simplifies the customer decision making by showing how their specific problem combined with the value of your solution makes it easier for them to make a confident buying decision. The direct benefit of a defined sales process is repeatable execution. Sales representatives have clarity on what resources to leverage and what they need to qualify with the customer. They can focus on effectively executing in each buying cycle stage. A defined repeatable process is instrumental for your sales leaders to evaluate the performance of individual reps, and to consistently apply the same objective criteria to your entire team. You know where your reps are with a particular opportunity and, more importantly, you know where they're not. If you want to build a really good sales process, you have to understand how your customers buy. You have to know what's most important to them, how they evaluate new products and services, how and when they allocate budget, who needs to be involved, how decision are made, how terms and deals are negotiated, etc. Knowing how the customer buys gives you the ability to map your sales process with the buying process of the prospects. Use a customer centric approach. Involving your sales team is a plus. This will help you get valuable inputs and perspectives. You may also call some of your best customers to verify your ideas.
Sales Management
A great sales person is most likely not a great sales manager. Why do some CEOs believe that a great sales person can be a great sales manager? The skills required to be a great sales manager are not the same. Make sure to find a sales manager who loves: Process; Coaching & Motivation; Building Amazing Sales Tool; Improvements; Efficient Meetings; CRM Systems; Inter-Team Communication and Reporting & Analysis. The sales management process monitors and measures each staff member's ability to either support sales or do the actual selling to customers. An effective sales management strategy includes setting goals, providing sales support and training, creating or updating the sales strategy, and monitoring results. Sales management is the coordination of people and resources to effectively produce the desired goal. These long-term goals can be wide ranging, however they are generally increased sales volume, contribution to profits, and continuous growth. To achieve these objectives, sales managers have vast responsibilities including, but not limited to: demand/sales forecasting, establishing quotas/objectives, budgeting, organization, recruitment, training, compensation, and sales performance evaluation. The most important role of sales management is not to manage sales, but to manage the people who make the sales. The role of the sales manager is to plan, recruit, and report. The sales manager shares the organizations vision, communicates the mission statement, brings guiding principles to the sales team and instils the company's values. Sales management must have a clear and concise ability to communicate, be effective and delegating tasks and responsibilities, understand how to coach and help other team members, be able to get things done, think long term not just the present, work under pressure, have an eye for talent and potential, ask the right questions, know how to utilize their time and produce consistent results. A good sales management process – just like a good sales process – creates consistency and predictability for ongoing sales execution. Specifically, an effective sales management process accomplishes three things. It helps managers prioritize seller activities to ensure the highest likelihood of quota attainment. It helps managers determine the right type and frequency of coaching conversations to enable sellers to execute effectively and consistently. It enables managers to assess what is and isn't working in the sales process.
Leadership Development
Leaders are essential throughout any organization. Effective leaders at the top of an organization create a positive vision, culture and direction that everyone within the organization can rally behind. Effective leaders in middle management positions create confidence and loyalty in the people within their department. Effective leaders within the rank and file of an organization create strong teams that effectively identify and solve problems. The sales process and management method steers a sales organization through the process of setting visions, goals and strategies, and then identifying and solving constraints within a business so that goals are accomplished. As visions, goals and strategies are set, and as constraints are identified and solutions developed, people with leadership tendencies emerge throughout the organization. A focus of the sales process and management method is to mentor and train these people so that they become effective at leading groups of people. Leadership is different than management. Leadership is making sure the ladder is against the right wall and management is making sure the ladder is against the wall right. Whether a person is guiding a whole organization or a sales team, good leadership is needed. Therefore, one of the longer term and sustainable benefits companies receive from the sales process and management method is the identification and develop of leaders throughout the organization.
Business Development
Business development is the creation of long-term value for an organization from customers, markets and relationships. For many companies business development is a sales and marketing function and in worse cases it is only a sales function. Business development should be part of the balance of an organization. Business development doesn't just grow the top line, it builds value for the stakeholders. Repeatable business development requires a process and clear strategy. Business development begins and ends with the long-term value you provide to your customer. If you are the same as everyone else, you compete on price. To rise above your competition you have to have something interesting to say and be consistent in delivery. It's about creating opportunities for that value to persist over the long-term, to keep the floodgates open so that value can flow indefinitely. Thinking about business development as a means to creating long-term value is the only true way to succeed in consistently growing an organization. Business development activities extend across different departments, including sales, marketing, project management, product management and vendor management. Networking, negotiations, partnerships, and cost-savings efforts are also involved. All these different departments and activities are driven by and aligned to the business development goals.
CRM
Customer relationship management (CRM) is a term that refers to practices, strategies and technologies that companies use to manage and analyze customer interactions and data throughout the customer lifecycle, with the goal of improving business relationships with customers, assisting in customer retention and driving sales growth. Without the proper management, a CRM system can become little more than a glorified database where customer information is stored. Data sets need to be connected, distributed and organized so that users can easily access the information they need. Companies also continue to struggle to identify real sales prospects with their data. New lead-generation technologies that combine CRM data with third-party data from companies like Dunn & Bradstreet and social streams have also been emerging to provide sales and marketing teams with better sales prospects. These methods work best, however, when companies spend time cleaning up their existing data to eliminate duplicate and incomplete records before they supplement CRM data with external sources of information. Sales process and management utilizes CRM in the sales organization to track customers and prospects to determine where in the sales process the opportunity may set. However, there is much more to CRM than just sales. Choices in CRM include on-premise, cloud based, open source and social CRM. Social CRM refers to businesses engaging customers directly through social media platforms such as Facebook, Twitter and LinkedIn. Social media presents an open forum for customers to share experiences with a brand, whether they're airing grievances or promoting products. Mobile CRM, or the CRM applications built for smartphones and tablets, is becoming a must-have for sales representatives and marketing professionals who want to access customer information and perform tasks when they are not physically in their offices. For all the emphasis placed on customer relationships, very few large organizations really understand how to manage them. Whether you're a corporation, a non-profit or a government agency, chances are that your approach to customer relationships at a system-wide level begins and ends with CRM (customer relationship management) software — yet its implementation rarely does much to foster real relationships. Relationships aren't numbers and CRM isn't an efficiency tool. It's a relationship-building tool and it's one of your only opportunities to put real effort and resources toward developing your network of relationships. For example, Airbnb actively encourages hosts and guests to form genuine relationships. Members are urged to provide photos and background information, hosts contribute to online city guidebooks, and the company rewards its especially responsive hosts with greater visibility and even small gifts. Individually, each gesture is small, yet they add up to a community that emphasizes relationships over strictly transactional interactions. CRM is a crucial tool for making this happen, but only if there's a clear goal for it to pursue. This starts with organizational leaders asking the question, "What relationships are critical to the success of my business?" And it continues with the question, "How do I support those relationships to help them grow into a community?"
---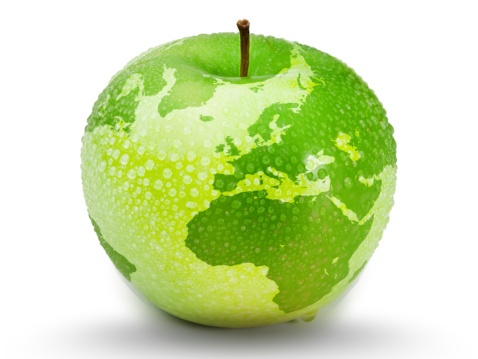 Achievements

OdysseyWare
As Senior Vice President of Sales & Marketing, responsible for the overall revenue generation of all divisions within the company. Increased annual new revenues from $16.5M to $35M, with 90%+ renewals, 80% new business — represented 50%+ of overall company revenues of nearly $65M. Led a team of fifty plus including five Vice Presidents as well as the management leaders of all other divisions.
---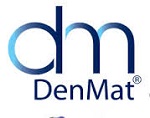 Zila Pharmaceuticals
As National Sales Manager, responsible for growing this startup from $120K to $10M evolving from penny stock to NASDAQ listing. Built a national sales team of both direct report and independent sales organizations. Assisted with the acquisition of another oral care product that added an additional $25 M in revenue.
---

Misty Mate
As National Sales Manager, responsible for growing sales over 250% from $1.7M to $6M for a company built around a single product, the first of five more subsequently developed. Built national sales team of both direct and independent sales organizations. Assisted with product development and package development bringing new products to market.
---
More detailed achievements, references and testimonials are confidentially available to clients upon request.

---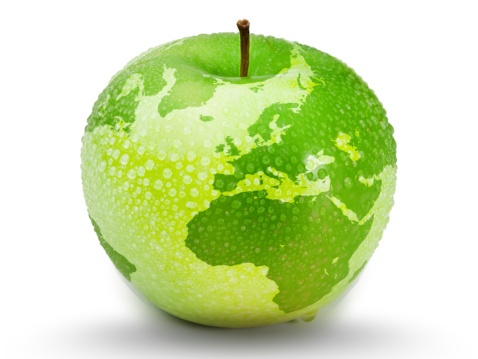 Industries
This service is primarily available to the following industry sectors: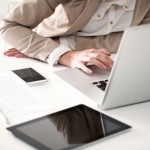 Education
The education technology market totaled $8.38 billion in the 2012-13 academic year, the most recent year the Education Technology Industry Network has such information available. That number is up from $7.9 billion the year before, and up 11.7 percent from 2009, when the network began compiling these annual reports. Educational technology is booming. Technology is helping to redefine how we learn, obtain skills, and get credentialed. That value proposition has captured public attention and attracted record amounts of venture capital funding. Pressure continues to increase on education budgets around the globe. Yet despite this fact, the education sector is continuing to increase its investment in technology related to learning. Ed tech funding jumped 55 percent in 2014 with no signs of slowing down, according to CB Insights. A report from Global Industry Analysts (GIA) predicts that the global e-learning market will reach $107 billion in 2015, propelled by technological advancements and demand for additional skills. The Clayton Christensen Institute predicts growing momentum for online corporate learning initiatives. Just how big will it get? Keeping in mind GIA's $107B estimate for this year, the corporate e-learning market is expected to increase about 13 percent annually until 2017, according to Roland Berger Strategy Consultants. This is because an increasing number of companies are realizing that there's great value in furthering their employees' knowledge in ways that are flexible, cost-effective, and tailored to each individual's needs. Digital technologies are starting to transform today's classrooms. More students are using computers or tablets, and teachers are increasingly using screens to illustrate aspects of their lessons. Physical textbooks are being replaced by online, interactive services that are more up-to-date and in-depth, which allows learners to explore and learn at their own pace.
---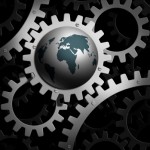 Consumer Goods
The Consumer Packaged Goods industry has had strong growth over the past 25 years due to new products and technologies. This has led to increasing margins and a high return to shareholders which has averaged 10% per year, outperforming the S&P 500. This is because companies have invested in innovation, supply chain efficiencies and cost reductions, R&D, Sales and Marketing, Procurement, Manufacturing, and Distribution. These investments have led to a 50% increase in the number of sku's in just the past seven years. Past successes, however, do not guarantee future successes. Global demand, emerging markets, local production, and the impact from the Internet will reshape the way products are sold, produced and distributed. Companies that want to enter this market, increase their market share, or just maintain their position in the market will most likely need a different approach to their business other than what has worked in the past.
Over the next ten years the industry will see a billion new consumers in emerging markets, an increase in the number of consumers that purchase online, a growing number of consumers that are more interested in balancing price with quality and benefits, an aging population, and more volatility in the cost of raw materials. Companies that are able to increase their competitive advantage over where they are today will have the greatest ability to impact the industry. In order to do this, they will need to have the business capacity and systems that give them the ability to anticipate new opportunities and then take advantage of those opportunities as soon as they appear. Optimizing the way a business operates from understanding the market, to product and service development and positioning, sales, operations, and financial management will become even more critical than in the past. Those companies that do the best at balancing capacities, shortening cycle times, improving quality and perceived value, and having exemplary customer support will be those that impact the industry the greatest and will thrive from new opportunities.
---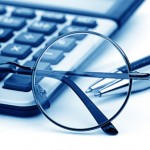 Healthcare
It's no secret that U.S. health care spending has been escalating at an unsustainable pace during the past several years, as rising costs for procedures, pharmaceuticals, and other services continue seemingly unabated. Aging demographics are helping to fuel this secular trend; approximately 15,000 people turn 65 every day in America. There are several new companies using innovative technology or alternative approaches that are driving down costs in the health care system. These efforts are creating disruption—in the form of cheaper alternatives—for traditional health care service providers. In addition, the health care economy remains in the early stages of transition toward becoming more value-based and consumer-driven. As costs rise and more of the burden of paying for health care is shifting toward employees, some companies are providing new services that help consumers make more informed choices. Innovative medical devices are entering the marketplace and are making surgeries and diagnostics more efficient, ultimately removing costs from the system.
Expect the U.S. health care market to be transformed over the coming decades, from one based on expected use to one based on value. Consumers will be asked to absorb an increasing share of the total cost of their health care. This transition is under way, and it's been driven by the rising costs of health care drugs and services. Higher costs have been increasingly eating into the profits of corporate America, and more companies have been working with health care providers to offer plans that can shift some of the cost of health care to employees. PwC's Health Research Institute projects the 2017 medical cost trend to be the same as the current year – a 6.5% growth rate. There are signs that the decade's slowing medical cost growth rate could tick back up as new healthcare access points increase utilization. Healthcare organizations must increase access to consumer friendly services while decreasing unit cost. Trends to watch are online healthcare education, technology, and home healthcare.
---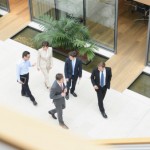 Automotive
The global auto industry is more challenged than many people realize. On the surface, performance is strong. Worldwide sales reached a record 88 million autos in 2016, up 4.8 percent from a year earlier, and profit margins for suppliers and auto makers (also known as original equipment manufacturers, or OEMs) are at a 10-year high. First, total shareholder return (TSR): Over the last five years, the annual rates of return that the S&P 500 and Dow Jones Industrial Average achieved for investors (including dividends) were 14.8 percent and 10.1 percent, respectively. In that period, average auto maker TSR was only 5.5 percent. These numbers almost outweigh the positive sales and earnings results. They paint a picture of a sector that is a less attractive or less lucrative place to invest than other industries. This assessment suggests that there will be relatively few winners in the auto industry during the next five years and beyond. Those that do stand out will be the companies that harness their limited capital resources in creative ways, to navigate a still-unfolding and unfamiliar landscape.
What is particularly notable about the current wave of innovation in automobiles is not so much the speed with which it has emerged as the breadth of the innovation — how much it is altering the basic contours and features of the traditional automobile and amplifying the difficulty and cost of manufacturing cars. Ubiquitous electronics, a variety of digital services, and novel powertrains and connectivity systems are hastening the need for expensive new parts, components, and functions. For OEMs, the price tag is high, as much as 20 percent greater than the cost of the previous generation of automobiles. Consider the car's interior, until recently a relatively stable component in terms of engineering and value to the automobile. Now, interior surfaces are potential real estate for ambitious enhancements of safety or entertainment. New technologies such as 3D laminated glass, haptic sensors, and augmented reality heads-up displays which offer drivers alerts, safety aids, and warnings on invisible screens embedded in the windshield have entered the vocabulary of traditional suppliers. Large navigation and entertainment display screens in the dashboard offer Web-based information and media as well as data arrays picked up from networked roads and other cars. The autonomous car will further up the ante. Vehicle electronics could account for up to 20 percent of a car's value in the next two years, up from only about 13 percent in 2015. Many dealerships nationally are moving to a one-price methodology which will change the selling landscape. Dealerships must adapt their selling styles because consumers today are much more educated and do their research on vehicles before deciding to make a purchase.
---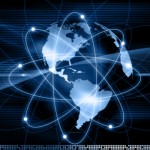 Fast Moving Consumer Goods
These are consumer goods products that sell quickly at relatively low cost – items such as milk, gum, fruit and vegetables, toilet paper, soda, beer and over-the-counter drugs like aspirin. Nearly everyone in the developed and developing world uses fast-moving consumer goods (FMCC) every day. They are the small-scale consumer purchases we make at the produce stand, grocery store, supermarket and warehouse outlet. FMCG have short shelf lives, so, while the profit margin on individual FMGG sales is low, the volume of sales makes up for it. The market for $3.99 orange juice is a lot larger than the market for $399 juicing machines. The FMCG marketplace is huge and includes some of the largest companies in the world – Dole Foods Co., The Coca-Cola Co. (KO) Unilever (UL), General Mills, Inc. (GIS). As investments, FMCG stocks are a generally low-growth, but safe bets with predictable margins, stable returns and regular dividends. FMCG accounts for more than half of all consumer spending, but they tend to be low-involvement purchases. Consumers are more likely to show off a durable good such as a new car or beautifully designed smartphone, than wax poetic about a new energy drink they picked up for $2.50 at the convenience store. Booz and company estimates the FMCG industry will grow 12% annually through 2020. The sector is poised for major growth and will be more responsible and more tuned to its customers.
---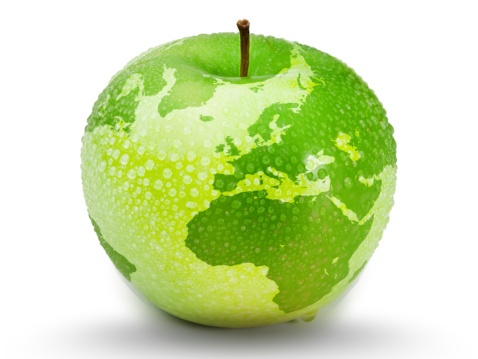 Locations
This service is primarily available within the following locations: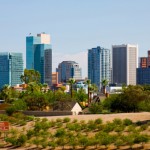 Phoenix AZ
Manufacturing and tourism, traditionally the base of the city's economy, continue to be important to Phoenix. Major industrial products manufactured by companies located in the metropolitan area include aircraft parts, electronic equipment, agricultural chemicals, radios, air-conditioning equipment, leather goods, and native American crafts. Tourism is an especially vital part of the economy. With more than 10 million visitors from the throughout the United States and Canada annually visiting for the warm weather and sunshine in the Valley of the Sun, Phoenix continues to be an important resort center. Flights from Phoenix travel to 89 locations within the United States and 17 cities internationally including destinations in Norway, Sweden, Greenland, Mexico, India, and Canada. The airport is constantly seeking to improve its facilities as is demonstrated by the nearly 80 ongoing slated projects costing an upwards of $600 million. As the result of the population boom, the economy of Phoenix has taken on new dimensions in recent decades by moving into technology and service industries. Tourism and business services in particular now account for nearly 77 percent of the area's total employment. Another sector of growth has been financial services and banking as several significant processing and/or regional headquarters operations call Phoenix home: American Express, Chase Bank, Bank of America, Discover Card Services, and Wells Fargo Bank. High technology and aerospace firms hold a considerable share of the manufacturing jobs throughout the state (56 percent). Population and economic growth have made Phoenix the center of the state's economy. More than a third of the state's entire labor force works in the Phoenix metropolitan area. Further, many Fortune 500 companies operate within the area such as Boeing, Bank of America, Time Warner Telecom, IBM, and Intel. Items and goods produced: aircraft and aircraft parts, electronic equipment, steel castings and fabrications, flour, boxes, agricultural chemicals, aluminium products, radios, mobile homes, air conditioning machinery, creamery products, beer, liquor, saddles and leather goods, apparel, native American and Mexican novelties.
---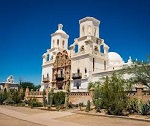 Tucson AZ
Copper mining has traditionally been a vital part of the city's economy; in 1976, for instance, one of every twenty Tucson residents was a copper miner. Seven years later, a combination of foreign competition and depressed copper prices forced a dramatic downturn in mining industries nationwide, with the result that only four-tenths of a percent of the working population was employed in mining by the mid-1980s. The early 1990s saw an upturn in the mining industry again. In Arizona, the mining industry continues to contribute to the economy, although locally and globally the industry has shown signs recently indicating a slowdown. At the time of the mining crisis, Tucson and southern Arizona looked to economic diversity. In the 1980s the area experienced economic growth from Davis-Monthan Air Force Base with more than 9,200 employees and the University of Arizona with more than 11,000 employees as well as growth in the high-tech and service industries, particularly in banking. Today the Tucson economy is based on the arts, tourism, manufacturing and high-tech industries. Unique because of Tucson's relatively small size is the fact that a ballet, symphony, live theater, and opera call Tucson home. Tucson's dependably dry and sunny climate assures continuing growth in tourism, an industry that employs about 1 in 10 workers in the metropolitan area labor force and brings in well over 1.5 billion dollars annually. Manufacturing activity has doubled in the last 10 years and includes such companies as AlliedSignal, Weiser Lock, 3M, Burr-Brown, Environmental Air Products, Inc., Krueger Industries, Inc., and Raytheon Missile Systems Company. Marked changes have come about elsewhere in Tucson's economic base, however, with copper mining being most deeply affected. Tucson has actively promoted expansion in the high-technology industry. The Milkin Institute ranked Tucson the seventh Best Performing City out of 200 Metropolitan Areas in large part because of job growth in the high-tech arena. More than 300 local companies are directly involved in information technology. Other growing high-technology areas are bio industry, aerospace, environmental technology, plastics and advanced composite materials, and teleservices. It is hoped that these industries will continue to be a catalyst, drawing companies to Tucson. Another factor in the renewed strength of Tucson's economic base is the building or relocation of major corporations in the area. Industry leaders include Raytheon Missile Systems, IBM, Honeywell, Texas Instruments, Intuit, America Online, and Bombardier Aerospace. Tucson has become more involved in international trade and has developed close partnerships with Mexico. One development asset in Tucson is the city's proximity to the Mexican border. The city actively encourages the growth of twin-plant or "maquiladora" industries locating part of their operations in Tucson. Increased expansion is predicted in the manufacture of electronics, aerospace, and computer component products. Items and goods produced: aircraft and aircraft parts, electronic equipment, steel castings and fabrications, flour, boxes, agricultural chemicals, aluminium products, radios, mobile homes, air conditioning machinery, creamery products, beer, liquor, saddles and leather goods, apparel, native American and Mexican novelties.
---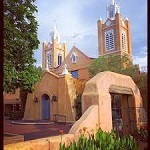 Albuquerque NM
The largest city in New Mexico, Albuquerque is also its economic center; it accounts for nearly half of the state's economic activity. Part of its success can be attributed to a diverse economic base consisting of government, services, trade, agriculture, tourism, manufacturing, and research and development. In 2004 Forbes magazine ranked Albuquerque the 12th best city in the nation for doing business. The Rio Grande River valley contains rich farm and pasture lands that support a sizable food industry, based mainly on fruit and produce, in the Albuquerque area. Since its early years as a stop on the Santa Fe Trail, the city has been a transportation and service center. Albuquerque is also home to more than 700 manufacturing firms—many of them located in well-planned industrial parks—that produce such goods as trailers, food products, electronic components, neon and electric signs, hardware, and machine tools. Among the major manufacturing firms that call Albuquerque home are Intel, GE, and General Mills. The Rio Grande Research Corridor, a constellation of high-technology industries, sprang up in the wake of the development of nuclear research during and after World War II. Each year, more than $4 billion is spent on research and development in the region. The area's major employers are part of this complex. Sandia National Laboratories, a government research and development lab, is involved in laser technology and solar energy. Kirtland U.S. Air Force Base, the area's largest employer and the sixth-largest military base in the world, is a weapons research center. In 2004, the value of the base's economic impact to Albuquerque was $3.3 billion. For nearly a century people have valued Albuquerque for its dry air, which is especially beneficial to those with respiratory problems. Today the city's medical services and facilities are a vital part of the local economy. The year-round sunny weather attracts pleasure seekers as well; more than four million tourists visit Albuquerque each year, to ski the Sandia Mountains and to absorb the city's rich ethnic heritage. Items and goods produced: machine tools, fabricated structural steel, furniture, hardware, textiles, paints, varnishes, fertilizers, scientific instruments, electronic equipment, neon and electric signs, native American jewelry and curios.
---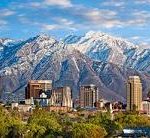 Salt Lake City UT
One Fortune 500 company is headquartered in Salt Lake City, Huntsman Corporation and two Fortune 1000 companies, Zions Bancorporation and Questar Corporation. AlphaGraphics, Sinclair Oil, Franklin Covey, and Overstock.com are smaller companies that are located around SLC. Adobe, Unisys. Micron, and 3M are a few of the large technology companies with major operations in the area. The Salt Lake area houses about 44% of Utah's labor force and joins the state of Utah with having the second lowest unemployment rate in the nation. The economy of SLC and surrounding areas continues a strong rebound from the past recession and the rate of growth is almost twice that of the national rate. The major employers of the area are Delta Airlines, University of Utah, Sinclair Oil Corporation and the Church of Jesus Christ of Latter Day Saints. Local, state and federal governments are the number one employer followed by trade, transportation, utilities, professional and business services, and health and health educational services. These areas along with construction had the strongest growth in employment. SLC is the largest banking center in the United States and is known as the 'Crossroads of the West" because of its central location in the western United States. The distance from Los Angeles, Denver, San Francisco, Portland, Phoenix and Seattle are approximately the same. This is the reason many regional transportation centers are located in the area. Though less than half of the people living in the SLC area are Mormon, the Church of Jesus Christ of Latter Day Saints has a significant and positive impact on the culture of the SLC area. The people are generally healthy, hardworking and responsible. There is a high birth rate that is contributing to the population growth. Young Mormon men are strongly encouraged, if not required to spend two years in the mission field. These men return with fluent foreign language skills as well as sales skills. When these young people return from the mission fields they enter the workforce. They tend to be knowledgeable and highly educated in the technical and business fields as well as possessing world experiences, making them excellent employees.
---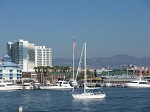 Oakland CA
Oakland's leading industries are business and health care services, transportation, food processing, light manufacturing, government, arts, culture, and entertainment. The Port of Oakland is one of the busiest ports in the world for container ships. Nearly 200,000 jobs are related to the movement of cargo through Oakland marine terminals. Chief exports at the port include fruits and vegetables, waste paper, red meat and poultry, resins, chemicals, animal feed, raw cotton, wood and lumber, crude fertilizers/minerals, industrial machinery, and cereal. Oakland's principal imports include auto parts, computer equipment, wearing apparel, toys, games and items made of plastic, processed fruits and vegetables, fasteners and household metal products, red meat, pottery, glassware and ceramics, iron and steel, beverages, and lumber products. Oakland is an important commercial center. Approximately 13 percent of Oakland's work force is employed in the wholesale and retail trade. The city has hundreds of manufacturing plants employing almost 9 percent of the city's workers. Shipbuilding has flourished along the city's inner harbor. Other major industries include electrical equipment, chemicals, glass, automobiles and trucks, and pharmaceuticals. Oakland's leading industry sectors include business services, health care services, transportation, food processing, light manufacturing, government, arts, culture and entertainment. In 2002, Oakland was ranked the 8th best city in the nation for business in the Forbes annual survey of the Best Places in America for Business and Careers. In the mid-2000s, Oakland benefited from a strong and diverse business environment. Among its major corporations were Clorox, Kaiser Permanente, Cost Plus, Dreyer's Grand Ice Cream, APL Limited, and Rainin Instruments. According to the Landauer Realty Group, out of the 60 largest office markets in the United States, Oakland was expected to have the strongest market for the next several years. Items and goods produced: processed foods, transportation equipment, fabricated metal products, non-electrical machinery, electrical equipment, clay and glass products.
---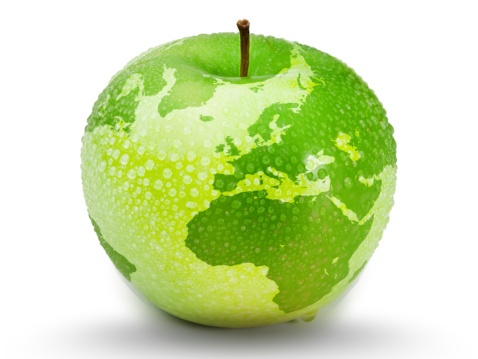 Clients
This service's current clients or employers include:

OdysseyWare
Headquartered in Chandler, AZ with offices in Nisswa, MN and Rock Rapids, IA, Odysseyware is an innovative, multimedia-enriched online curriculum company. Odysseyware personalized instructional tools provide 21st-century educational solutions by offering courses in core subjects along with enriching electives, CTE, and professional development. Odysseyware takes the question of where students can learn out of the equation. With our fully HTML5 course library, students can learn anywhere, anytime, on any device, via our powerful Learning Management System delivering hundreds of multimedia-based courses. Students have access to CTE, Advanced Placement, core and elective options, all aligned to national and state standards. They also have access to powerful supports including translations in 23 languages, vocabulary and reference libraries, text-to-speech, and immediate coaching for writing skills via the Writer Tool. While students have many choices within Odysseyware software, teachers also have great flexibility in creating single lessons, projects, quizzes, tests or even an entire course to customize, enhance, personalize, or differentiate learning for students, via fully online courses or in blended learning classrooms. The content, tools, and professional learning options facilitate virtually endless options for teachers and students. Odysseyware Academic Services combine a rigorous curriculum library with state-certified and highly qualified teachers to deliver fully online course offerings for core, CTE, AP and electives. Academic Services enable district and schools to expand curriculum offerings, address hard-to-fill teacher assignments, and provide a digital learning option to keep students in school or meet graduation requirements. Odysseyware Academy is an AdvancED accredited school with NCAA approved courses.
---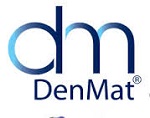 Zila Pharmaceuticals
Zila, Inc. is a manufacturer and marketer of pharmaceutical, biomedical, dental, and nutraceutical products. Its operations have been organized into three groups–Pharmaceuticals, Professional Products, and Nutraceuticals–which manufacture and distribute the company's line of products through its principal subsidiaries. The Pharmaceutical Group consists of the wholly-owned subsidiary Zila Pharmaceuticals, Inc. and produces over-the-counter (OTC) and prescription mendicants, including its Zilactin line (its signature OTC products for treating canker sores, chapped lips, toothaches, and teething pain), Peridex prescription mouth rinse (for treating gingivitis), and the OraTest oral cancer detection system. The Professional Products Group operates through Bio-Dental Technologies Corporation, a wholly-owned subsidiary that, in turn, is the parent company of Ryker Dental of Kentucky, Inc. (dba Zila Dental Supply), a national distributor of professional dental supplies. Zila Dental markets the products of dental supply manufacturers, selling about 500 items via mail-order, telemarketing, and direct sales operations. The Nutraceuticals Group consists of Oxycal Laboratories Inc. and its two subsidiaries: Inter-Cal Corporation and Oxycal Export, Inc. The Nutraceutical Group makes and distributes Ester-C (a unique form of Vitamin C) and a line of botanical ingredients, including Palmettx (a saw palmetto product). Zila sells its nutraceutical products in over 40 countries. The dental assets of Zila Inc. were acquired by DenMat in early 2014.
Zila Pharmaceuticals – Click Here

---

Misty Mate
MistyMate is the world's leading manufacturer of consumer misting and cooling products. Founded in 1989 with the invention and patent of the world's first pressure-operated personal mister, MistyMate is the pioneering company of the mist-cooling industry and has been the leading cooling brand for more than 25 years. MistyMate's varietal product line remains faithful to a rich history of innovation to create unparalleled consumer cooling products. Consumer cooling products are the foundation of the company, and at the core are cutting edge misting products that deliver continuously streaming mist using environmentally friendly technologies. Personal misters and misting systems represent the industry flagship in terms of design, quality, and performance. There are millions of satisfied customers who have depended on MistyMate products in every condition from leisure, lifestyle, sports, camping and outdoor living to military and survival applications.
---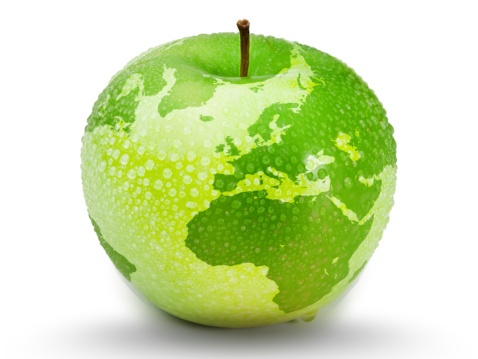 Benefits
Marketing
Sales models
Business growth
Business strategy
Customer loyalty
Enhanced performance
Improved responsiveness
Opportunity analysis
Supplier evaluation
Corporate goals
Market analysis
Management
Improved profits
Increased revenues
Reduced costs
Managed cashflow
Shared vision
Strategic direction
Cohesive workforce
Management techniques
Leadership development
Business systems
Globalization
Complexity management
Business development
Stakeholder commitment
Vision
Increased innovation
Transitional environment
Strategy formulation
Worldwide branding
Mission execution
Crisis response
Bronze Service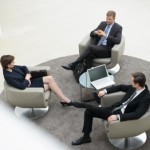 Monthly cost: USD $1,500.00
Time limit: 5 hours per month
Contract period: 12 months
Bronze service includes:
01. Email support
02. Telephone support
03. Questions & answers
04. Professional advice
05. Communication management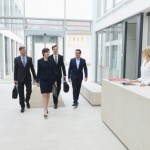 SERVICE DESCRIPTION
The Bronze Client Service (BCS) for Sales Procedure provides clients with an entry level option and enables client contacts to become personally acquainted with Mr. Fulcher over a sustainable period of time. We suggest that clients allocate up to a maximum of 5 Key Employees for this service. Your Key Employees can then contact the consultant via email, whenever they feel that they need specific advice or support in relation to the consultant's specialist subject. The consultant will also be proactive about opening and maintaining communications with your Key Employees. Your Key Employees can list and number any questions that they would like to ask and they will then receive specific answers to each and every query that they may have. Your Key Employees can then retain these communications on file for future reference. General support inquiries will usually receive replies within 48 hours, but please allow a period of up to 10 business days during busy periods. The Bronze Client Service (BCS) enables your Key Employees to get to know their designated Appleton Greene consultant and to benefit from the consultant's specialist skills, knowledge and experience.
---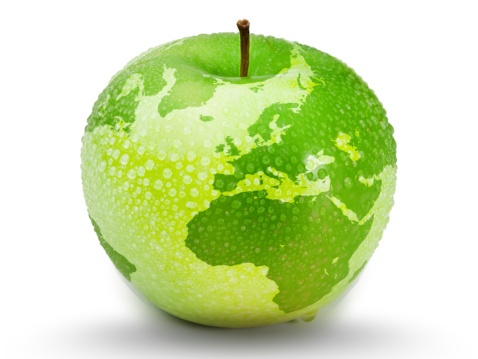 Silver Service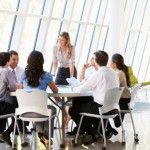 Monthly cost: USD $3,000.00
Time limit: 10 hours per month
Contract period: 12 months
Bronze service plus
01. Research analysis
02. Management analysis
03. Performance analysis
04. Business process analysis
05. Training analysis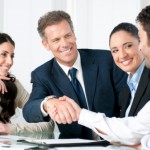 SERVICE DESCRIPTION
The Silver Client Service (SCS) for Sales Procedure provides more time for research and development. If you require Mr. Fulcher to undertake research on your behalf, or on behalf of your Key Employees, then this would understandably require more time and the Silver Client Service (SCS) accommodates this. For example, you may want your consultant to undertake some research into your management, performance, business, or training processes, with a view towards providing an independent analysis and recommendations for improvement. If any research and development, or business analysis is required, then the Silver Client Service (SCS) is for you.
---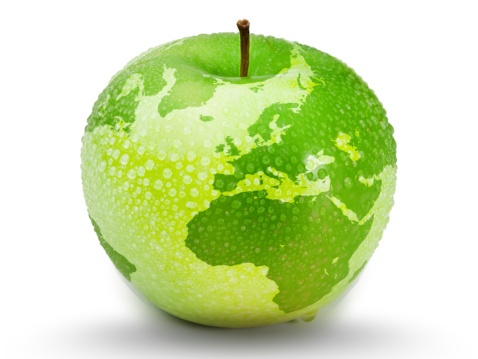 Gold Service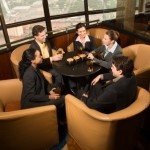 Monthly cost: USD $4,500.00
Time limit: 15 hours per month
Contract period: 12 months
Bronze/Silver service plus
01. Management interviews
02. Evaluation and assessment
03. Performance improvement
04. Business process improvement
05. Management training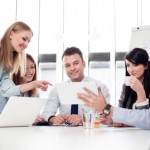 SERVICE DESCRIPTION
The Gold Client Service (GCS) for Sales Procedure is intended for more detailed evaluation and assessment, that may require your Key Employees to have monthly meetings or interviews with Mr. Fulcher. These meetings and interviews can be conducted over the telephone, Skype, or by video conference if required. The consultant can also attend your business premises, an Appleton Greene office, or another mutually beneficial location, but please note that clients are responsible for the costs of any disbursements separately, including travel and accommodation. This service enables you to integrate the specific skills, knowledge and experience of your designated consultant into your Key Employee management team. The Gold Client Service (GCS) can also incorporate training workshops, business presentations and external meetings with customers, suppliers, associations, or any other business-related stakeholders.
---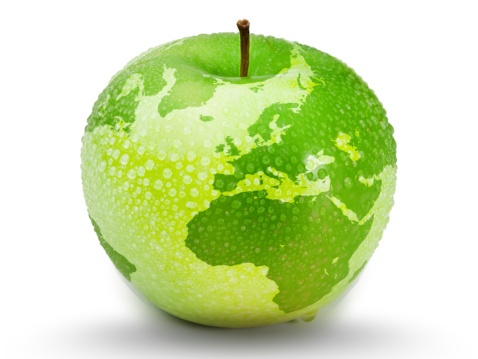 Platinum Service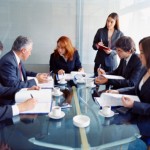 Monthly cost: USD $6,000.00
Time limit: 20 hours per month
Contract period: 12 months
Bronze/Silver/Gold service plus
01. Project planning
02. Project development
03. Project implementation
04. Project management
05. Project review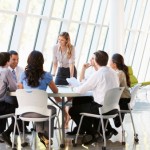 SERVICE DESCRIPTION
The Platinum Client Service (PCS) for Sales Procedure is our flagship service and will be required if you need Mr. Fulcher to facilitate the planning, development, implementation, management, or review of a particular project relating to his specialist subject, which would obviously require more time and dedication. This service enables you to reserve up to 12.5% of the consultant's working month and provides a more hands-on service as and when required. If you need more time than this, then this can always be arranged, subject of course to the consultant's ongoing availability. The benefit of having an external consultant involved in projects is they provide an independent perspective and are not influenced by internal politics, day-to-day responsibilities, or personal career interest. They provide objectivity, specific knowledge, skills and experience and will be entirely focused upon the tasks at hand. The Platinum Client Service (PCS) will provide your organization with a valuable resource as and when you need it.
---