Sales Acceleration
Accredited Consulting Service for Mr. Hassell MBA Accredited Senior Consultant (ASC)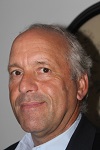 The Appleton Greene Accredited Consultant Service (ACS) for Sales Acceleration is provided by Mr. Hassell and provides clients with four cost-effective and time-effective professional consultant solutions, enabling clients to engage professional support over a sustainable period of time, while being able to manage consultancy costs within a clearly defined monthly budget. All service contracts are for a fixed period of 12 months and are renewable annually by mutual agreement. Services can be upgraded at any time, subject to individual client requirements and consulting service availability. If you would like to place an order for the Appleton Greene Sales Acceleration service, please click on either the Bronze, Silver, Gold, or Platinum service boxes below in order to access the respective application forms. A detailed information guide for this service is provided below and you can access this guide by scrolling down and clicking on the tabs beneath the service order application forms.
Consultant profile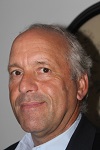 Mr. Hassell is an approved Senior Consultant at Appleton Greene and he has experience in management, globalization and e-business. He has achieved a Masters Degree in Business Administration. He has industry experience within the following sectors: Government; Telecommunications; Utilities; Oil & Gas and Construction. He has had commercial experience within the following countries: United Arab Emirates; Saudi Arabia; Iraq and United Kingdom, or more specifically within the following cities: Dubai; Abu Dhabi; Riyadh; Baghdad and London. His personal achievements include: delivering 300% growth in technology; winning $1.5bn in business; winning $478m technology project; implementing new business winning process and program director delivering $478m project. His service skills incorporate: business winning; sales acceleration; deal closure; sales process and negotiating skills.
To request further information about Mr. Hassell through Appleton Greene, please CLICK HERE.
---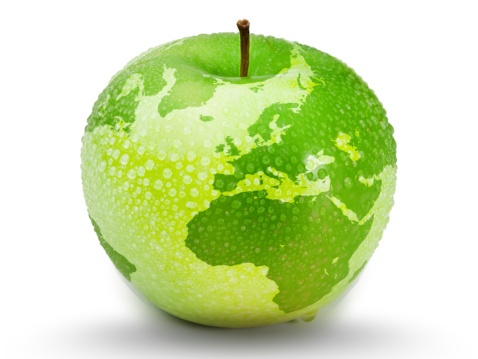 Executive summary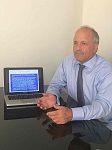 Sales Acceleration
Generating sales is at the core of the success of every company and boards around the world are looking at sales performance more closely than ever. Competition is becoming tougher with more companies operating in your niche and more information being available to potential customers so that they can move to an alternative supplier, have a stronger negotiating position and can strike a harder deal with your business.
Sales acceleration delivers a repeatable sales pipeline for your business that is based upon the adoption of a sales acceleration process that impacts and improves all elements of your sales process. Sales acceleration takes into account the changing dynamic of the market and covers using LinkedIn, Facebook, how to create a meaningful strategy, how to alter your sales approach to a mix of inbound and traditional prospecting for sales and how to hire, train, retain and lead a top quality sales team.
Sales acceleration also covers generating leads, validating your opportunities and mounting sales campaigns that drive your Probability of Win (PWIN) up and how to effectively and efficiently manage prospects through the sales cycle to deal closure.
In summary, sales acceleration is built upon over 20 years knowledge and experience in leading sales and bid teams to win over $2Bn in business across tough and competitive markets in the US, Middle East, Asia and Europe for FTSE 100 companies, and delivering growth of over 300% in 4 new vertical markets within 12 months for a start-up technology company. Sales acceleration delivers to you and your executive team a sales strategy, process and techniques for building a world-class sales team and a toolkit to skyrocket growth in your business.
---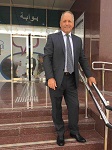 Service Methodology
Service methodology comprises 6 distinct steps. Step 1 is a pre-consulting client engagement with key company executives to understand the target market, current sales Probability of Win (PWIN), sales process and meet the key sales team members. The focus of the step is to understand the company aspirations, where it wants to be in terms of customers and markets and the shortfall in sales delivery.
Step 2 will focus on developing a firm sales strategy that will cover markets to concentrate on and priorities list, market entry strategies, customer segments, solutions, go-to-market, timescales and win strategies. One of the keys in this stage is to ensure that the strategy aligns with the customer journey.
Step 3 will focus on developing and then executing the plan for the sales team that will transition all aspects of process to create a top performing sales team. The first element of this step will be to establish a formula for hiring great sales people. The next element will be to establish a predictable sales training formula that is based upon understanding the buyer journey, understanding the sales process, the sales toolkit and how to use the qualifying matrix.
Step 4 will concentrate on managing sales from identification to closure that will include running a targeted sales campaign, stakeholder management and using metrics through the sales management closure to prioritise actions. Step 4 will also review how to motivate staff through compensation and contests and how to ensure that customer commitment matches your business needs. The last part of this step will be to look at the development process for sales leadership and why promoting from within is a cultural advantage.
Step 5 concentrates on developing opportunities and how to generate demand for your products and services. Using a hybrid process that looks at creating sales from inbound enquiries and traditional prospecting approaches. This step also covers how to convert inbound interest into revenue, the role of marketing and how to use a scoring matrix to prioritise opportunities across the sales team. This step also covers the detail of the ideal formulae to manage opportunities to closure
Step 6 covers the sales toolkit and how to use technology to sell better and faster. From a lead sourcing, sales prospecting, lead engagement and also efficient reporting viewpoints.
---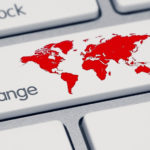 Service Options
Companies can elect whether they just require Appleton Greene for advice and support with the Bronze Client Service, for research and performance analysis with the Silver Client Service, for facilitating departmental workshops with the Gold Client Service, or for complete process planning, development, implementation, management and review, with the Platinum Client Service. Ultimately, there is a service to suit every situation and every budget and clients can elect to either upgrade or downgrade from one service to another as and when required, providing complete flexibility in order to ensure that the right level of support is available over a sustainable period of time, enabling the organization to compensate for any prescriptive or emergent changes relating to: Customer Service; E-business; Finance; Globalization; Human Resources; Information Technology; Legal; Management; Marketing; or Production.
---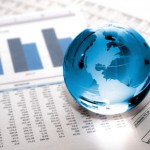 Service Mission
Our service mission is to work with owners and executives of companies of all sizes to increase and accelerate sales growth. Create a top performing sales engine that enables the business to increase sales reach across additional geographical markets, increase penetration across vertical markets of 300%+ and concentrates on enabling the business to make good decisions about pursuing the right opportunities that will close. Increases of Probability of Win (PWIN) from 15% to over 70% can be generated. The organisation will also have a developed strategy for sales that takes the company forward to the next level and aligns the whole organisation in terms of direction, challenges and strategic actions against a medium term timeline. Having an agreed sales strategy that accelerates sales also establishes the challenges for the sales team and enables planning and execution of a driven sales process and actions that delivers on the strategy. Alignment across the business in terms of the sales strategy also enables the operational teams of the business to be ready and enables the efficient handover of new sales and customers into the business. Sales acceleration also recognises that one of the key drivers of all businesses is improving efficiency and managing cost. The sales acceleration programme delivers value for money (VfM) through improving sales performance in a cost effective way that is measurable and recorded with metrics. Maximum reuse of the existing strategy, process, team and tools is delivered whilst making the changes necessary to deliver skyrocket growth in your business.
---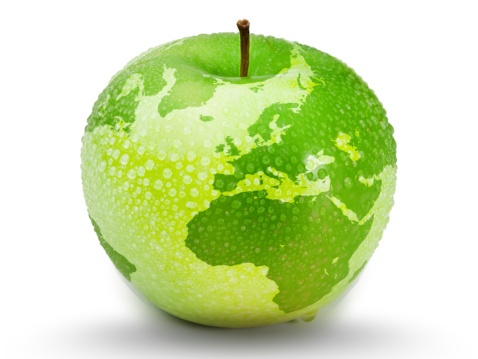 Service objectives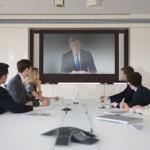 The following list represents the Key Service Objectives (KSO) for the Appleton Greene Sales Acceleration service.
Strategy Development
This service objective concentrates on the generation of a robust, solid and practical sales strategy that delivers sales growth. This strategy will take into account the new ways that business-to-business (B2B) selling and buying is being done. Both from a perspective of new routes to market to ensure that prospective customers understand how your solutions help them build a better business and from the perspective of managing the multiple stakeholders that are now involved in any buying decision. The strategy will analyse the existing position and will include 1) Market – message fit. Is enough information known about the current market to build a solid messaging that will resonate? 2) Skills and capacity of existing sales team. Does the current sales organisation have the attitude and aptitude to take early leads and successfully launch the sales process? Do you have the skills to manage opportunities through to closure? Central to the development of the strategy will be a review of existing and new markets, existing and new vertical market segments, existing and new customers, competitors, service/ product roadmap, cost and price. In determining the future sales strategy of your business that will
accelerate sales, one of the main themes will be ensuring that your sales process and sales development strategy aligns with the way your prospective customers think. A final component to the strategy will be to develop the budget and resources plan for both the sales team and the sales toolkit so that a solid foundation can be built for future accelerated growth.
Sales Development
Sales development creates a high performance sales engine that can generate a bigger pipeline of leads and opportunities, which is higher quality and will generate more revenue with more new customers. To develop the sales engine, a strategy to hiring new staff will be established that will include what capabilities you need to build inside your business and why. In addition a sales hiring formula and techniques will be created for your business and will be applied to build a great sales team. This will involve interview and selection techniques that will identify the traits of leading sales people and include role playing, scenario based interviews with challenges. The approach to training and development of the sales team will then be created. This will be based upon formal training and workshops that will ensure that each sales person understands: 1) the sales process that is in use, 2) learns how to use the qualifying matrix for leads and opportunities, 3) understands the buyer journey, and 4) understands how to use the sales toolkit. Delivered alongside this formal training, coaching will be provided to continue to drive the sales team to become high performing. At each stage in the sales development process, metrics will be recorded that will identify changes in sales performance and will provide feedback on performance and effectiveness of training and development. Sales development is a critical element to accelerating sales growth and is the most effective way to drive more leads, generate more prospects and generate a better pipeline.
Value Proposition
At the centre of any sale are the value propositions that have been described throughout the sales cycle to the prospective customer. These value propositions must be relevant, meaningful and resonate at different levels and with different stakeholders within the customer's community. What is important, in a competitive context, is a unique element to the value proposition as a Unique Selling Proposition (USP). How you solve the customer's needs and what distinguishes you from the competition. It is more than a set of words and more than a set of marketing messages; it is the framework for how the business aligns its activities and output with its prospective customer needs, to deliver a compelling experience that can ultimately be monetized through an exchange of value. At the very beginning of the sales cycle, a suite of value propositions, starting with the central reason for the prospective customer to buy from your business will need to be created. The central value proposition will be followed by supplementary value propositions that cover the main aspects of the solution and match the key stakeholders in the prospective customers stakeholder community. Each value proposition needs to consist of the following: 1) headline – what is the end benefit that is being offered, 2) 2-3 sentence paragraph – a specific explanation of what you are offering, to who and why is it useful, 3) a list of the key benefits, 4) a picture or image reinforcing the main message. Creating robust value propositions is central to sales acceleration and will be used by the sales team to develop the proposal material.
Sales Execution
A key element of sales acceleration is that the team can deliver on the ground, can move leads through a defined and measured sales management and closure process, can recognize when an opportunity will not close and drop it and can make compelling proposals, whether as part of a formal submission of a bid document, email or phone call. One of the key skills that will be taught as part of the sales acceleration process is how to engage with prospective customers and to ensure that they are fully fluent in prospect challenges, motivations and what makes sense to alter and change. Using buyer based messaging. The method and mode of communications will be different depending upon the business and the complexity of the solution and the approach that will be reviewed will be tailored to suit. However the key messaging will be the same: 1) Differentiation with messages unique to each prospect; 2) Speak directly to prospect customers concerns, priorities, drivers and levers; 3) Generate curiosity versus being like another sales person. A structured sales process must be created and used by the entire sales team. This will be developed from a set of standard phases and tailored to your business need. Two of the important parts of the process will be to: 1) to weed out leads and opportunities that will not close as early as possible; 2) have a rigorous reporting regime and be giving the rest of the business information on what is coming down the sales pipe and into delivery. The process will use metrics to measure performance of sales individuals, sales managers and sales teams. Constant feedback needs to be provided and improvements made to ensure that the sales function is always delivering at optimum performance. This tailored process will also cover the "sales heartbeat" that needs to be created across the sales team. Covered will be a common style and pace of lead and opportunity engagement. From an email, telephone and social media viewpoint. If the sales campaign is significant in size (and the opportunity large) then a specific programme of prospect engagement that includes meetings, conferences and strategic positioning will also be considered. Customer messaging must be created through a cross-functional team and discussions should take place with prospects and customers to ensure that the sales team are always talking to the right prospective team members and are targeting the right companies with the most effective messaging. One of the significant changes that has taken place is the drive towards inbound sales that are driven by the buyer. In this case a different approach is required as the prospective buyer is already interested in your solutions. More work is required before engaging so that a tailored response is provided and the deal closed quickly. Essential to the delivery of the sales acceleration process is: 1) consistency across the sales team of buyer messaging that resounds; 2) everyone operating at pace and with a sense of urgency; 3) clarity of reporting that uses metrics; 4) understanding priorities and delivering focus to ensure closure.
Sales Leadership
The final element in sales acceleration is having great sales leadership. Specifically concentrating on day-to-day leadership, recognising good and bad characteristics, management of the team through metrics, ensuring that there is an appropriate toolkit and ensuring every team member is empowered and feels enabled. Key characteristics in great sales leaders include: 1) Can spot sales talent. Hiring good sales people will be a key challenge for the sales leadership and hiring for potential is no easy task and is a key skill; 2) Motivates through energy. Needs to be able to motivate the sales team every day! Not easy and will require endurance, a level head, good decision making skills and a practical approach to running the team; 3) being able to work and operate at the next level up; 4) being able to set reasonable targets and get the sales team to step up to achieve them. Developing a set of metrics that enable the business to understand the sales funnel is essential, as is understanding the various sales components and measuring these against each sales person. Gaining clarity in terms of priorities, short and long term planning, who is making the grade and who is not and what should be done are all important aspects of the sales leadership role. The last element of the sales acceleration process is making sure that the sales team have the appropriate tools to be successful as easily as possible. Each businesses toolkit will be different and will need to be established by the team using the following technique; 1) Conduct a thorough review of existing sales collateral; 2) understand the customers perspective through interviews and/or web survey; 3) conduct several half-day workshops across the sales team; 4) involve a cross section of other functions in the business; 5) use technology to make the sales management process more efficient. One of the key outputs of the toolkit workstream is that there is an easy to navigate map for each sales person to follow that represents best practice. Transitioning sales leads into the operational side of the business so that they can be delivered successfully is also a key part of the sales leadership role and a process will be reviewed and included as part of sales acceleration programme.
---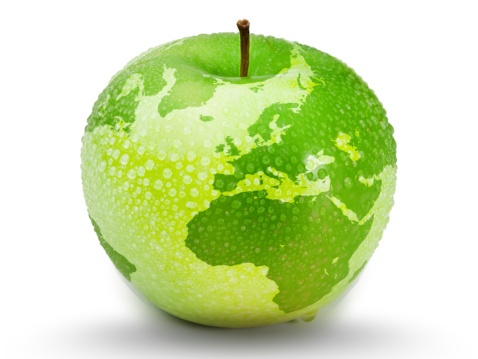 Achievements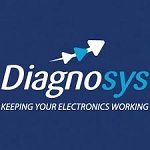 Diagnosys Middle East and India
Director responsible for business growth, sales and running the company across Asia and the Middle East. Built and trained a new sales organisation, implemented a new sales process, created a metrics base performance a review regime. Recast the sales strategy to target four new vertical markets. Established a relationship driven strategy and worked to develop new relationships with governments, partners and industrial prime contractors including BEL and HAL in India. Increased sales pipeline by 100% and created a robust set of metrics to be measured on a weekly basis for each lead. Introduced a standard approach to sales and created a standard suite of sales collateral. The result over 12 months was an increase to sales by 300% and probability of winning (PWIN) from 20% to 60%.
---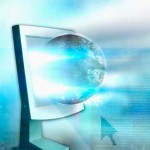 Leading UK Technology Company
Regional Director responsible for developing and implementing a regional business development strategy for an electronics and technology business across the Middle East and Africa. Delivery of communications, border control and security solutions. Created sales team and support infrastructure. Developed and implemented sales strategies for capture of $100M+ worth of business across the region including Saudi Arabia, Iraq, Jordan, UAE, Qatar, Bahrain, Oman, Egypt, Libya and Kuwait. As part of those sales strategies, established relationships with governments, partners and industrial prime contractors. Led negotiation teams to win business and developed regional delivery and operational strategies and plans including creating partnerships with local manufacturing companies and transferring technology.
---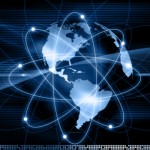 Leading UK Leading UK Defence and Technology Company
Led an international sales team residing in the Middle East and UK. Responsible for running many new business campaigns and closed contracts, against international competition, worth over $700M. Customers included armed forces, ministries and police forces. Systems comprises technology, communications and software. As the sales leader he established the team value propositions, win strategies, conducted competitor analysis and established the price to win. Bid teams comprised over 50 staff. Led technical, management and commercial negotiation teams. Was also responsible as a director leading a 40 person sales team bidding a major $200M infrastructure equipment programme to an international customer. This was won in competition. Responsibilities included developing the team, campaign strategy, team direction, setting target prices & other high level objectives for the team. Led the negotiation and closure teams and conducted high-level customer liaison.
---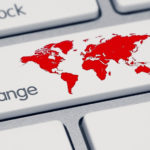 Leading European Technology Company
Director, based in Abu Dhabi, with responsibly in a new role for business development and sales across the Middle East. Concentrating on Saudi, Egypt, Oman, Kuwait, UAE and Qatar. Developed go-to-market (GTM) strategies for each market and where appropriate each vertical. Example vertical markets included: security, oil and gas, airports and transportation. Developed partnerships in each market and created from scratch a $250m sales funnel. Awarded over $50m of contracts. Portfolio of the company was technology and included a portfolio of solutions that included safe and smart city, critical asset protection (oil and gas, industry, electricity, water), border protection and transportation hubs including railways and airports.
---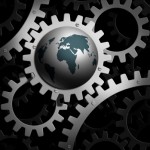 Leading UK Technology Company
VP of a UK listed company with business growth and sales responsibility across the Middle East and Africa. Innovative suite of products and solutions that create safer communities and contribute to smart cities. Technologies include video solutions, facial recognition and analytics. Developed a go to market strategy for the business, established a sales team, created and nurtured strategic relationships and built a platform for sales across the Middle East, Africa and India. Including delivering a sophisticated trial solution in Saudi Arabia and being awarded a $ multi million contract. Delivered successfully a contract in Nigeria for pipeline security. Successful trials in Qatar, Dubai and Abu Dhabi.
---
More detailed achievements, references and testimonials are confidentially available to clients upon request.

---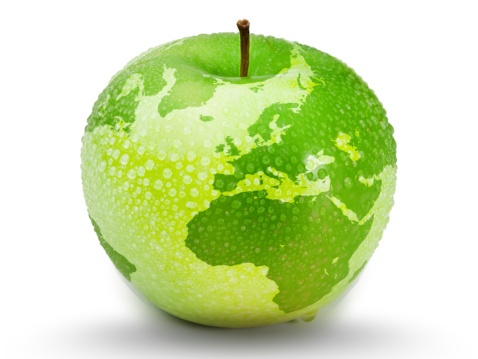 Industries
This service is primarily available to the following industry sectors: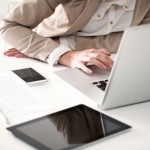 Government
Governments across the Middle East that include Saudi Arabia, Iraq and the UAE have significant challenges at the moment, the vast majority of government expenditure is from oil revenues and for the past 3 years these have fallen sharply with the lower oil price. In addition, there is a large young population that needs to have jobs. Government institutions are looking to become more efficient, to streamline and reduce costs. This is driving governments to be innovative and expand and grow the industrial and economic base away from oil and at the same time to change the role of government departments and to move responsibility for operations across and into a combination of Public-Private Partnerships (PPP) and to create wholly government owned State Owned Enterprises (SOE). This drive increases the demand for external consultants to support the government's transition from public to private, encourages international companies to invest locally and to generate real capability and jobs in the markets that they are serving and encourages local companies to expand. Sales performance for all companies that are looking to be involved and expand is becoming more important. Efficiencies in government are also being looked at and the implementation of technology, including Internet of Things (IoT) and Artificial Intelligence (AI) are being accelerated so that new services can be rolled out and costs reduced.
---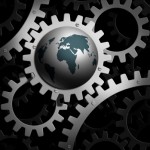 Telecommunications
Information and Communications Technology (ICT) remains at the centre of any counties economy and is a key component of industrial growth and in the Middle East this is particularly relevant as industrial strategies that are being implemented will require the Telecommunications providers to deliver top quality telecommunications infrastructure, high performance and service. This is further complicated as across the Middle East the telecommunications companies are largely government owned and operate in a protected market. For example in the UAE, there are two ICT providers, Etisalat is owned by the Abu Dhabi rulers and Du is owned by the Dubai rulers. Although there are exceptions and Zain, the Kuwaiti owned telecommunications company operates in Saudi (as the third provider) is an example. In Saudi, it is Saudi Telecommunications Company, STC, that dominates with Mobily in second place. In Iraq, they are still building the infrastructure and are 10-15 years behind other telecommunication services in the region. Demand for services such as YouTube accessed from smart phones is very high, with Saudi having very high demands, particularly from its large young population.
Each of the telecommunications providers is under pressure to continue to offer highly competitive services, in the future the likely scenario is that the market will become more open and will allow other entrants. The existing protected companies are looking to develop services so that can remain relevant and competitive under that increasing pressure. There is a relationship between telecommunications infrastructure expenditure and the oil price. When the oil price dips, a lot of upgrade and new capacity projects are delayed. With the oil price increasing, the next few years will mean that investment in developing infrastructure and services will increase across the region. Iraq is in need of catching up and will be investing significantly in developing and building infrastructure so that the country can be serviced.
---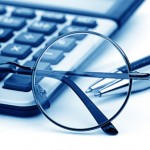 Utilities
Utilities (electricity and water) are particularly important to be delivered efficiently across the region. Many large cities exist with multi-million populations and with temperatures rising to 45oC and above for many months of the year, air conditioning is essential and consumes a lot of electricity for industry, government and residential users. Water is of course also vital with temperatures at this level, there is minimal rain fall and must be distributed to assure water quality. Sewage and waste treatment is also important with high populations and temperatures. Many countries in the region have modern providers of these utilities that are government owned, Dubai is serviced by Dubai Electricity and Water (DEWA) that delivers a high quality service and produces drinking water for the 3 million residents through desalination plants based nearby in Jebel Ali and using sea water from the Arabian Gulf.
Each country in the region is looking to develop sustainable energy production from renewable sources. Given the level of solar radiation, solar is the preferred technology and the UAE, Saudi and Iraq governments are all funding the development and building of these systems. An example is Masdar City in Abu Dhabi. The utilities sector across the Middle East region will be further developed and significant expansion of water and electricity grids is in planning and being rolled out across UAE, Saudi and Iraq. This is being driven by the growth in population, the drive for increased industrialisation of the economy and need to modernise the infrastructure. Iraq is a special case as it has not been developing its utilities infrastructure and the war against ISIS has taken a heavy toll. Significant upgraded improvement is required. The region is also looking to turn to Nuclear power. The UAE has just finished building a Nuclear Power station in Barakah and plans are underway for Saudi to build several Nuclear power plants.
---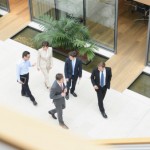 Oil & Gas
The oil and gas industry is the most important element to the region's economy and the sale of these natural resources to the globe has funded all aspects of life in the region. Saudi has the largest oil reserves in the world and Iraq the second largest. Continued development of the oil