Research Africa
Accredited Consulting Service for Mr. Ellams BSc Accredited Senior Consultant (ASC)

The Appleton Greene Accredited Consultant Service (ACS) for Research Africa is provided by Mr. Ellams and provides clients with four cost-effective and time-effective professional consultant solutions, enabling clients to engage professional support over a sustainable period of time, while being able to manage consultancy costs within a clearly defined monthly budget. All service contracts are for a fixed period of 12 months and are renewable annually by mutual agreement. Services can be upgraded at any time, subject to individual client requirements and consulting service availability. If you would like to place an order for the Appleton Greene Research Africa service, please click on either the Bronze, Silver, Gold, or Platinum service boxes below in order to access the respective application forms. A detailed information guide for this service is provided below and you can access this guide by scrolling down and clicking on the tabs beneath the service order application forms.
Consultant profile

Mr Ellams is an approved Senior Consultant at Appleton Greene and he has experience in customer service, marketing and information technology. He has achieved a Bachelor of Science in Business Administration. He has industry experience within the following sectors: Agriculture; Energy; Oil & Gas; Manufacturing and Telecommunications. He has had commercial experience within the following countries: Nigeria; Senegal and Mauritania, or more specifically within the following cities: Kano; Lagos; Port-Harcourt; Dakar and Noukchott. His personal achievements include: saved nearly USD$5M for a broadcasting company; helped farmers with ICT/Smart Tractors; strengthened an engineering company's ELP; introduced unmanned generators at a broadcasting company and strengthened a technology company's aviation communications. His service skills incorporate: marketing research; feasibility reports; audit management; forensic management and turnaround facilitation.
To request further information about Mr. Ellams through Appleton Greene, please CLICK HERE.
---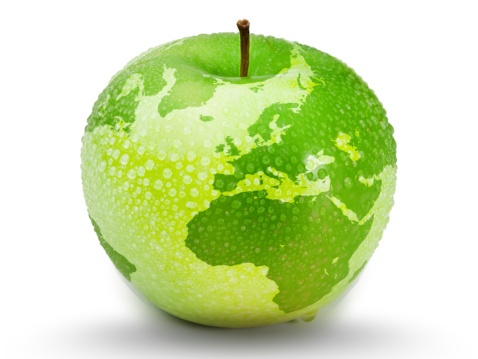 Executive summary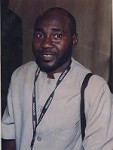 Research Africa
Africa is the world's second-largest and second-most-populous continent. At about 30.3 million km² (11.7 million square miles) including adjacent islands, it covers 6% of earth's total surface area and 20.4 % of its total land area. With 1.2 billion people as of 2016, it accounts for about 16% of the world's human population. The continent is surrounded by the Mediterranean Sea to the north, both the Suez Canal and the Red Sea along the Sinai Peninsula to the northeast, the Indian Ocean to the southeast, and the Atlantic Ocean to the west. The continent includes Madagascar and various archipelagos. It contains 54 fully recognized sovereign states (countries), nine territories and two de-facto independent states with limited or no recognition. Algeria is Africa's largest country by area, and Nigeria by population. In the late 19th century European countries colonized most of Africa. However, most present states in Africa originate from a process of decolonization in the 20th century. African nations have attempted to cooperate through the establishment of the African Union (formerly called the Organization of Africa Unity OAU), which is headquartered in Addis Ababa.
African governments rely heavily on public enterprises to achieve their development goals against the practice in other continents where the private enterprises are the main engine of economic growth and development. Public enterprises are government owned or controlled companies which are supposed to earn the bulk of their revenues from sales, have a distinct legal identity, and are self- accounting. Conservative estimate places the total number of the enterprises at about 3,000. They dominate the economies, account for relatively high percentages of the GDPs, and a high percentages of manufacturing value added. They frequently dominate local capital markets, and their borrowings – and poor performance; have contributed to the growing foreign debt servicing burden of most of the countries in the region. There are many reasons explaining why African states have created and sustained these enterprises. Institutions and predispositions inherited from centralized, interventionist colonial regimes; a tendency to associate liberal capitalism with colonialism and imperialism; the post-war ascendancy of leftist/statist political ideologies; the apparent absence or embryonic nature of the indigenous private sector; the conversion of failing private enterprises into public enterprises to forestall increases in unemployment; the attractiveness of enterprises to politicians who use them as patronage mechanisms to distribute jobs and political good wills – these are but some of the more important historical, economic, social and political factors which have led almost every African state to create a large enterprise sector. The performance of these enterprises has been poor with very low rate of return on the large amount of resources invested in them. Far from contributing to government revenues, these enterprises have more regularly become a heavy burden on already strained budgets. Few of these enterprises generate revenue sufficient to cover operating costs, depreciation and financial charges; a good percentage cannot even cover operating costs. In many instances where these enterprises are classed as profitable, closer examination reveals distorted prices, direct subsidies, hidden transfers, preferential interest rates and a host of other elements which – if properly accounted for – would reduce the paper profits of the enterprise in question. The conclusion is that these enterprises presents a depressing picture of inefficiency, losses, budgetary burdens, poor products and services, and minimal accomplishment of the non-commercial objectives so frequently used to excuse their poor economic performance.
---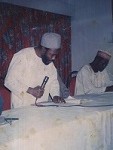 Service Methodology
Grounded theory methodology (GTM) is and will be dominant methodology in use. GTM provides useful tools to learn about individuals' perceptions and feelings regarding a particular subject area. Quantitative data may be useful in measuring attitudes across a large sample, however, GTM offers a powerful methodological framework if the aim of the study is to learn about individuals' perceptions. GTM shares the following characteristics with other qualitative methods, which correspond to those of this study: Data collection and analysis in grounded theory: GTM uses a form of purposive sampling, known as theoretical sampling, where participants are selected according to criteria specified by the researcher and based on initial findings. Early analysis of data indicates issues that need exploration; hence the sampling process is guided by the on-going theory development. Data collection and analysis take place in alternating sequences. Coding interviews as part of the analytic process: Interview coding is used to capture what is in the interview data, to learn how people make sense of their experiences and act on them. Coding is the first step of data analysis, as it helps to move away from particular statements to more abstract interpretations of the interview data. Developing categories: After coding several interview transcripts, a researcher can identify many issues that are of importance to the respondents. These issues are also known as phenomena and are assigned a conceptual label to become a code, also known as a concept. Some codes or concepts will share the same or similar characteristics and can be pulled together into more abstract categories, which can typically be interlinked and build the basis for a theory.
---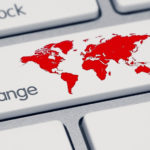 Service Options
Companies can elect whether they just require Appleton Greene for advice and support with the Bronze Client Service, for research and performance analysis with the Silver Client Service, for facilitating departmental workshops with the Gold Client Service, or for complete process planning, development, implementation, management and review, with the Platinum Client Service. Ultimately, there is a service to suit every situation and every budget and clients can elect to either upgrade or downgrade from one service to another as and when required, providing complete flexibility in order to ensure that the right level of support is available over a sustainable period of time, enabling the organization to compensate for any prescriptive or emergent changes relating to: Customer Service; E-business; Finance; Globalization; Human Resources; Information Technology; Legal; Management; Marketing; or Production.
---

Service Mission
From the executive summary, it can be seen how and why Africa is plagued with socio-economics and political problems and why the continent has remained underdeveloped. It is seen that most enterprises are set up for political expediency rather than economic emancipation of the people and they die when the politician(s) concerned leaves office. Even if the enterprise remains, they will not be patronized by the new set of political leaders or government because their mission is not to rescue their people from the grip of economic hardship but create a new economic haven for themselves. The Africa economic situation is quite paradoxical, unless and until political businessmen are replaced by economic businessmen, there will continue to be social-political and economic problems, insurgency will not abate because the people are hungry in the mist of plenty. They can see their brothers in Asia and South-America who were in the same economic platform with them about sixty years ago now exporting goods and services to them. It is hope that through this medium, investors will see, appreciate and tap from the great economic potential that the African continent possesses. It is my hope and believe that this medium will create an opportunity and spur investors to the continent.
---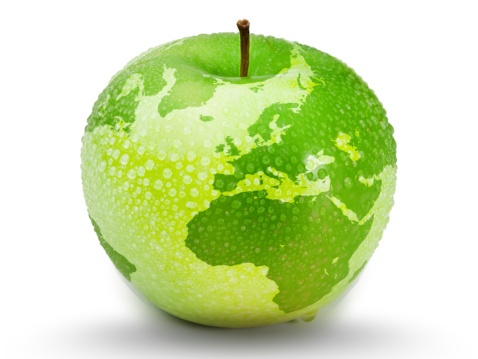 Service objectives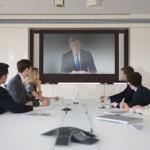 The following list represents the Key Service Objectives (KSO) for the Appleton Greene Research Africa service.
Feasibility Study
A feasibility study is an analysis of the viability of an idea. The feasibility study focuses on helping answer the essential question of "should we proceed with the proposed project idea?" All activities of the study are directed toward helping to answer this question. Feasibility studies can be used in many ways but primarily focus on proposed business ventures. Farmers and others with a business idea should conduct a feasibility study to determine the viability of their idea before proceeding with the development of a business. Determining early that a business idea will not work saves time, money and heartache later. A feasible business venture is one where the business will generate adequate cash-flow and profits, withstand the risks it will encounter, remain viable in the long-term and meet the goals of the founders. The venture can be either a start-up business, the purchase of an existing business, an expansion of current business operations or a new enterprise for an existing business. Feasibility Study outline is provided to give guidance on how to proceed with the study and what to include. How to use, and when to do feasibility study; will help you through the process and help you get the most out of your study. A feasibility study is only one step in the business idea assessment and business development process. A feasibility study is usually conducted after producers have discussed a series of business ideas or scenarios. The feasibility study helps to "frame" and "flesh-out" specific business scenarios so they can be studied in-depth. During this process the number of business alternatives under consideration is usually quickly reduced. During the feasibility process you may investigate a variety of ways of organizing the business and positioning your product in the marketplace. It is like an exploratory journey and you may take several paths before you reach your destination. Just because the initial analysis is negative does not mean that the proposal does not have merit. Sometimes limitations or flaws in the proposal can be corrected. A pre-feasibility study may be conducted first to help sort out relevant scenarios. Before proceeding with a full-blown feasibility study, you may want to do some pre-feasibility analysis of your own. If you find out early-on that the proposed business idea is not feasible, it will save you time and money. If the findings lead you to proceed with the feasibility study, your work may have resolved some basic issues. Also, a market assessment may be conducted that will help determine the viability of a proposed product in a specific marketplace. The market assessment will help to determine the strength, weakness, opportunities and threat (SWOT) to the business. If no opportunities are found, there may be no reason to proceed with a feasibility study and if no threats are found, there shall be every reason to continue with the study.
Forensic Management
Your reputation – with your customers and employees, the public, regulators and other companies – is what keeps you in business and underpins your success. These are what constitutes an entrepreneur's goodwill and are more valuable than the capital or products. But reputation can be lost with terrifying speed. Hackers steal your data and competitor's espionage activities greatly impinge on the morals and integrity of a corporate entity. A dispute with your business partner threatens to erode value, an accounting discrepancy undermines market confidence, the press discovers related party transactions in a joint venture, and you need to know the facts immediately. If there's a problem, you need a speedy explanation and a credible plan to fix it. Remember always, the time tested cliché "prevention is always better than cure". Knowing where your vulnerabilities are and managing the risks involved is a very strategic aspect of any business. All these require investigation, analysis and assessment of accounts, people, communication, events, data all governed by complex, technical and ever changing rules across multiple jurisdictions. All these anxieties costing you sleep- corruption, fraud, cybercrime, contract disputes, litigation, intellectual property and licensing compliance, insurance claims, regulatory investigations, and so on can be avoided if forensic management is put in place from the onset.
Audit Management
For reasons of profitability, ownership and control of companies have for long been separated. Managing and owning are considered to be two distinct competencies, the return on each of which is likely to be increased by their separation. The separation introduces, however, a risk for conflict of interest between owners and managers, a conflict which cannot cost-less be avoided and which eventually reduces the value of the company. The area for corporate governance is the problem of how shareholders and managers can minimize the loss from the separation. International comparisons reveal that the approaches used to handle the problem differ and that there is consequently a potential for learning by making cross-country comparisons. Auditing and auditors represents one of the tools that shareholders use to control management and to minimize the loss. The auditing process traditionally confines itself to the verification of accounting data and analysis of its compatibility with laws, established regulations and approved practice. Since centuries, Swedish auditors have, however, had the additional task of examining the appropriateness of management decisions and action, the so called management audit, an assignment that has varied in extent and character over time. The role of the Swedish auditors' in the governance structure has been recognized as being different to solutions chosen in other countries. The Swedish solution has, together with a similar approach in Finland, differed, not only from continental Europe, but also from the rest of the Scandinavian countries. Audit is a vital tool in monitoring a company's production materials, sales and the overall well-being of a corporate entity from a glance because an audit report will always have its key facts highlighted.
Turnaround Facilitation
Most African companies are setup without a feasibility study because they are not meant to satisfy market or economic needs of the people but political patronage of the promoters. There is hardly any company in Africa that has outlived its promoters or owners. These companies are hurriedly setup and once the politician or political party that patronizes the company is no longer in power or office, that company will die a natural death or through probes and investigations by the new party in power-the opposition. The companies in most cases do not have a definite line of business; they do whatever the government in power wants them to do. They are not open every day and sometimes do not have offices and/or members of staff unless and until their services are needed. Sometimes, so much public funds would have been pumped into it without a corresponding return for such. In this case, the company has to be liquidated or the management changed to bring it up to level when it can broke-even and be on the path of profit making. This is where turn-around experts come in to play, to revitalize or reactivate an ailing business concern. The first thing would be to carry a forensic audit of the company's books, machineries and equipment, material management and then the general management of the company to identify the area of leakage(s) and give the company a defined line of operation and progression. Thereafter, a feasibility study is done to determine the company's needs in terms of refinancing and maybe rebranding. Most times what is needed is refinancing and better equipment. These companies can be resuscitated as standalone, merged with existing enterprises or acquired under new ownership.
Market Research
Marketing research is a systematic process that one collects, collates, analyzes and draws conclusions from data gathered from consumers, business owners, or other groups of interest on a specific field of study. There are different types of marketing research and each type has its place in attempting to answer questions and meeting the needs of an organizations. Marketing research can be broken down in many ways. One of the most common is to group research into quantitative versus qualitative methodology. Qualitative research is usually exploratory in nature and is useful for uncovering insights into research questions that may not be well defined or no previous research has been done in the area. Methodologies include focus groups, in-depth one-on-one interviews, observation, etc. Qualitative research is defined by smaller sample sizes (i.e. < 30 respondents). Non-random sample, less structured, open-ended survey design, longer interviews in order to uncover and explore attitudes and perceptions. Results are not projectable to any group or population. Respondents answers to specific topics or questions. Quantitative research is used when there may already be a body of knowledge about the questions or subject-matter. Quantitative research is defined by larger sample sizes (i.e. 100 respondents or more) Random sample (i.e. each respondent has an equal chance of being selected) Structured/formalize/closed-ended survey design Interviews may be as short as a few minutes, or much longer. Results are projectable to a group or population. Custom research, or primary research is where one client bears the total cost of the research and all of the research findings are proprietary to that client. Advantages of this type of research are the proprietary nature of the findings and the ability to customize the questionnaire in order to get the exact findings wanted. The main disadvantage of this type of research is the cost. Syndicated research is when the total cost of the project is shared across multiple clients. The main advantage of this type of research is the lower cost. The main disadvantage of this type of research is the inability to formulate specific questions to address research objectives.
---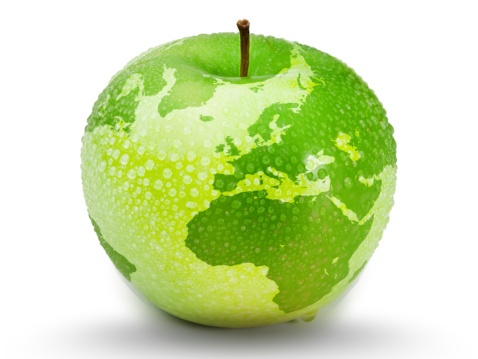 Achievements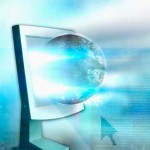 Horizon Broadcasting and Telecommunications Limited
I was contracted by Horizon Broadcasting and Telecommunications Limited to help prepare a financial and technical feasibility which was one of the requirements that will enable the company bid for the few regional licenses available in the 3.5 GHz band. The licensing period was staggered in four sessions over a period of three months comprised of licensing application, demand evaluation stage, auction stage and grant stage. I was meant to prepare the application which included the financial feasibility (five year financial projection) and the technical feasibility; I was also to guide the director through the bid processes. It was therefore only necessary that after the grant, I also guided the company through equipment selection. Consequently, I was engaged as a Customer and System Service Engineer to liaise between the marketing team and customers on the one hand and the company and the regulatory agency the Nigerian Communications Commission (NCC) on the other hand. Throughout this period, the company's main financier was in detection and raising fund was not easy. I introduced the company to a system that will enable the power plant to pick-up within thirty seconds of public power the outing thereby eliminating the need for a technical staff to do night shift with the attendant cost. When the company was making final payments to the vendor, additional five million dollars was built on it. I wouldn't know if this was a mistake or a deliberate act because the company had two very senior accountants in its employment.
---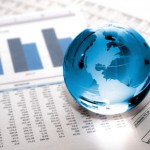 Megatech Engineering Limited
While I was still at Horizon, Megatech Engineering Limited had approached me to help reactivate and strengthen their External Line Plant (ELP); they had actually approached me during the bidding session to serve as their consultant but the message reached me a little too late as I had concluded arrangements to offer my services to Horizon Broadcasting and Telecommunications Limited on full time basis. This time, again their message had come a little too late, I had to oblige their request with some modifications, instead of a full time engagement, I offered to serve on consultancy basis s over a period of six months in the first instance and every one year thereafter. Megatech's ELP project was a big challenge to me for the following reasons because, the main cable that was used for the project was a dead BICC armored cable that was replaced about five years earlier having been in use for more than thirty-five years, the ELP staff engaged by the company had no professional and the person heading the project team was a graduate of political science while the engineer-in-charge had neither seen nor heard anything about a cable chambers, manhole, hand-hole, cabinet before then, the network had expanded marginally, with faults all over its routes. I took digital photographs of the network and brought in the directors, heads of departments, consultants and other stakeholders to see what was available. Good enough, I also had photographs of good plants to make comparisons with. After discussing extensively for nearly two weeks, it was agreed to replace the cables in phases. Within six months, the company's ELP was fully strengthened, with minimum complains by subscribers, without spending too much money and without disrupting the subscriber's services the network was fully up and running. The company was eventually sold but the new owners ran into political and financial crisis with one of them (the main financier) dying. Megatech Engineering also had a regional license like Horizon.
---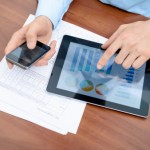 Technology Support Centre
Technology Support Centre was a big lift in my carrier as a Telecommunications and Broadcast Engineer. For the first time, I was doing non-consultancy jobs and answerable to the consultants instead of the other way round. It was very interesting as it afforded me the opportunity of knowing the northern part of Nigeria even better. My bit was very simple this time around as it involved only Civil and electrical installation under the Technology Enabled Learning program. I built V-sat stands with poles where necessary, install the main equipment, wire the classrooms and installed learning equipment for the teachers and students. TSC was a purely an ICT based company and some of the directors had strong links with Horizon Broadcasting and Telecommunications Limited. It was a very rewarding exercise and it afforded me more time to rest and even more money in my pocket.
---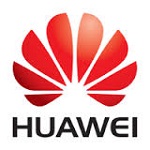 Huawei Technologies Limited
I came to Huawei by accident. While working with Horizon and specifically when I came to negotiate interconnection with the Nigeria Telecommunications limited, I had met a staff of Huawei who desperately wanted to see the same office at the interconnect office to close a business deal but lacked the technical knowhow to break through. We had all chatted while waiting and since I was first on the list to be interview, I told her not to worry as I was going to speak on her behalf. True to it, after I had closed my deal, I introduce Huawei and told the Officer-in-Charge how the Chinese technology could facilitate interconnection and reduce the waiting time to interconnect the operators to the national network. When I came out, I told the Huawei staff what to expect and how to go about it. She was next to go in and she offered me her business card. About three years later after I left Horizon, Megatech and TSC, I called the number on the Huawei call card and the person at the other end answered and he was the PRO of the company in Nigeria, my name was on the call card with the date we met at NITEL but they did not have my phone number. After introducing myself, I was asked to send my company's details immediately and within two weeks, I was at the Nigeria College of Aviation Technology to broker a deal which came out very successful.
---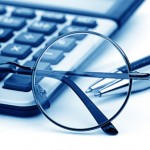 All Farmers Association of Nigeria (AFAN)
I had written in a local newspaper on how ICT/Smart Tractor from Hello Tractor could aid farmers and accelerate food production. I had several responses asking that I sell the idea to the Federal Government of Nigeria abut I know the way the Civil Service in Nigeria works because I was there for ten years. I knew that I could not possible sell the idea to government unless I had somebody there who was high up and had passion for the job. Today, most people in the Civil Service in Nigeria and indeed, most employees work, not for the passion but the pay. Shortly after, the then minister of agriculture was scheduled to declare open a General Assembly of the All Farmers Association of Nigeria in Kano. I contacted the organizers and I was invited. Since I was not a member of AFAN, my presence was purely observatory. I took, the time to make contacts and sell my bet idea to some of the officials. At coffee break, I was brought before the minister and within five minutes, I had told the minister how ICT could aid farmers and he bought the idea. When the house reconvened, he mentioned that the federal government was going to assist farmers with telephone handsets to enable them have easy access to information that could assist them. That was all! The government released some much money that might have ended in private pockets or bank accounts of those it was not meant for. A few months later, I called some farmers to find out how the system was working only to discover that the whole idea as hijacked by government was a monumental fraud. No data base was created, farmer had no information on how to access or receive information. The farmers felt short-changed and were bitter about it. I was able to bring some into my small network that services them till date. Along the line too, I introduced small cooperative use of Smart Tractors from Hello Tractor of the United States of America to assist them. The Smart Tractor is a durable, versatile motor designed for rugged small plots of land. It comes with eight attachments for land preparation, irrigation, harvest and transport, keeping the machine active throughout the year.
---
More detailed achievements, references and testimonials are confidentially available to clients upon request.

---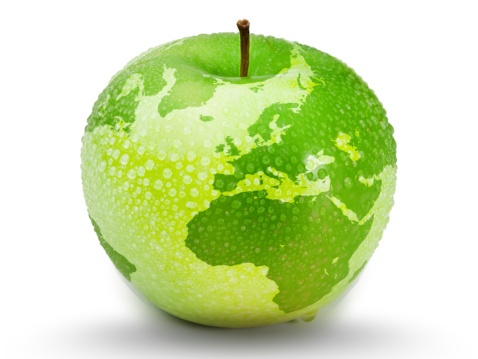 Industries
This service is primarily available to the following industry sectors: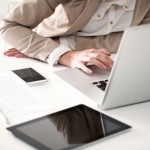 Agriculture
Farming by whatever name it is called-subsistence, cash crops, poultry, fishery, piggery, and-so-forth is the mainstay of the African economy accounting for nearly 60% of the workforce and about 40% of gross domestic product (GDP). Over the last decade, millions of small families farms in Africa have experience big changes. These farms are the continent's main source of food, employment, and income. Many African governments are putting agriculture back to the top of the development agenda, and from a growing revenue base, they have increased the proportion of their national budgets going to this vital sector. Private companies have invested heavily in Africa's agriculture value chains in recent years, paving the way for a renaissance in Africa's agricultural food systems that multiplies the options for farmers in terms of the seeds they plant, the fertilizers they use, the markets available to them, and the information services now available to help them manage their farming activities. Agricultural growth in Africa has also expanded livelihood opportunities for millions of people now engaged in the growing off-farm stages of the agricultural food system. Offering a glimpse of future success, these advances have helped inspire a new vision for Africa, one in which farming realizes its potential to help make the continent sustainable and hunger free. Much more must be done to sustain and deepen the agricultural transformation process that has started. The continent is still faced with many challenges such as food insecurity; climate change and rampant land degradation. Population growth and rising urbanization has increased the pressure on agriculture to deliver more and better food. But each of these challenges also represents an opportunity to strengthen agriculture, turning it into a multiplier of inclusive economic growth. While acknowledging the progress that many countries have made toward this end, especially the ones that were quick to embrace the African Union's Comprehensive African Agriculture Development Program, the report minces no words about how much farther