Project Management
Accredited Consulting Service for Mr. Kromah MSPM MBA BSC Accredited Senior Consultant (ASC)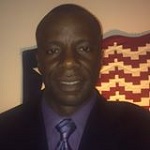 The Appleton Greene Accredited Consultant Service (ACS) for Project Management is provided by Mr. Kromah and provides clients with four cost-effective and time-effective professional consultant solutions, enabling clients to engage professional support over a sustainable period of time, while being able to manage consultancy costs within a clearly defined monthly budget. All service contracts are for a fixed period of 12 months and are renewable annually by mutual agreement. Services can be upgraded at any time, subject to individual client requirements and consulting service availability. If you would like to place an order for the Appleton Greene Project Management service, please click on either the Bronze, Silver, Gold, or Platinum service boxes below in order to access the respective application forms. If you have any questions or would like further information about this service, please CLICK HERE. A detailed information guide for this service is provided below and you can access this guide by scrolling down and clicking on the tabs beneath the service order application forms.
Consultant profile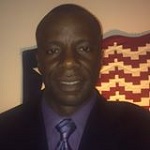 Mr Kromah is an approved Senior Consultant at Appleton Greene and he has experience in information technology, management and production. He has achieved a Master of Science in Project Management, a Master of Business Administration in Technology Management and a Bachelor of Science Engineering Technology. He has industry experience within the following sectors: Technology; Engineering; Manufacturing; Consultancy and Government. He has had commercial experience within the following countries: United States of America, or more specifically within the following cities: Raleigh NC; Charlotte NC; Greensboro NC; Winston-Salem NC and Durham NC. His personal achievements include: leading, directing, managing, coordinating projects; discovering new business opportunities; providing project, program, portfolio management; demonstrative ability to generate strategy and skilled presenter, communicator and trainer. His service skills incorporate: project management; program improvement; portfolio management; ITIL and process improvement.
To request further information about Mr Kromah through Appleton Greene, please CLICK HERE
---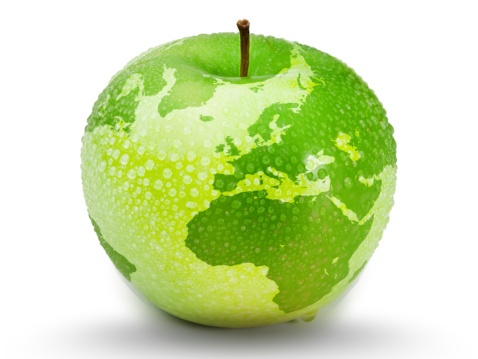 Executive summary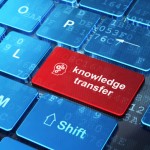 Project Management
Project management is a process focused on the creation and successful delivery of a unique product, service, or result. Portfolio, Program and Project management are aligned with the strategic objectives of an organization. Every professional discipline utilizes project management to some measurable degree to accomplish an end goal, objective or deliverable. The concept of Project management is not a new discipline to business; the ancient Egyptians implemented vast projects to build the great pyramids, the Chinese built the Great Wall of China, and the American industrial age was rooted in the successful completion of millions of magnificent projects that became known as the modern marvels of the world.
Organizations charter projects due to a market demand, business need/strategic opportunity, social need, customer request, environmental consideration, technology advancement or legal requirement. All types of organizations are involved in the business of project, program, and portfolio management to effectively utilize organizational resources to drive business results. In the non-profit world, many nongovernmental organizations will authorized projects to help to develop more sanitize conditions, water and power systems, healthcare systems, and agriculture production in developing countries. For example, the United States Agency for International Development (USAID) the Red Cross, and Doctors without Borders uses project management for these types of purposes.
In the United States each year, business utilize project management to bring new products, and services to market that have been pre-planned as part of the organizations strategic objectives. Businesses follow a careful studied road-map, and introduces products and services, at the right time after considerable investigation and market research to ensure acceptance and to improve everyday life. Pharmaceutical and medical research companies and government agencies like the National Institute of Health are constantly developing new drugs for the prevention and cure of diseases like cancer, Ebola and HIV. Technology and manufacturing companies like Intel, Apple, Samsung, IBM, Dell, Cisco and their contemporaries are using project and product management to accelerate data processing and increase the delivery communication technology at nano second speeds. Automobile companies like Ford, Chevrolet, Buick, and General Motors utilizes product management to build safer, faster, reliable and more environmental efficient vehicles. Ship, submarine, aerospace, and construction companies use project management to expand industrial commerce and trade in the United States and world. Project Management is a science and an art, from the food that we eat, to the clothes that we wear, to all of the goods and services that we consume on a daily basis are all outputs of project management processes because someone had to devise a brilliant and unique idea and bring to fruition utilizing time proven tools and techniques that are in the state of continuous improvement.
In the 1940s, the United States Government through the Defense Department implemented one of its greatest projects in human existence to halt the World War II with Japan, known as the Manhattan project that created the nuclear bomb. In the 1960s, the United States Government implemented its second greatest project by chartering the Apollo space project that enable a man to land on the moon. In the early 1950s, IBM Corporation develop the mainframe computer as a project. In the mid-1970s, Apple computer developed the first personal computer that was expanded by IBM Corporation in the 1980s. Microsoft Corporation, Oracle, and WordPerfect use project management processes to develop software for the micro-computer. Whenever we think of our world and businesses, we must always be reminded and appreciative of the fact that projects and project management are the vehicles that drive business results in every discipline. Whether it is the accountant department devising a new payroll system, or the engineering department developing a new product or service, or marketing engagement of niche stakeholders, they all have to follow a process of doing some type of work or endeavor to create a unique product, service or business result. Most mature organizations have internal resources in-house known as the Project Management Office (PMO) to provide knowledge, guidance, skills, tools and techniques to different business division of how projects should be manage within that organization and to provide enterprise environmental and organizational process asset support to the people who will conduct the process of project management known as project managers, program managers, or portfolio managers in order to ensure the likelihood of successful outcomes. The PMO can also be a contracted entity whose primary goal is the management of an organization's project management processes. A project should always have a sponsor that is an internal or external entity that funds a project and is a key stakeholder.
The process of project management is focused around five key concepts or process groups called initiating, planning, executing, monitoring and controlling, and closing, and is an iterative process where each process groups interacts with each other during a phase of key milestone determination within a project life-cycle and where decisions are made in consideration of whether it makes business of technical sense to Go/No Go to a next phase of the project. With all of is attributes, projects are usually successfully completed about 30% of the time where it meets or exceeds customer satisfaction and value and is implemented within scope, budget, or schedule. The process of project management involves people who are complex beings. So, essentially human beings use project management as a tool to help to achieve business results with the highest probability or likelihood of success.
---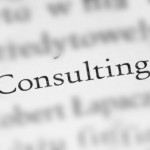 Service Methodology
Utilizing proven Agile and Waterfall methodologies to meet business objectives and drive projects from initiation through completion, and the implementation of Analytical Hierarchy Process (AHP) model for decision-making, and the alignment of IT and business objectives through the implementation of service strategy, service design, service transition, service operations and continuous service improvements to drive business results. This is achieved by implementing a process, primarily through operations that enables people internally to become more proactive about the way in which they plan, develop, implement and manage strategy in relation to internal projects that they are implementing over a sustainable period of time.
---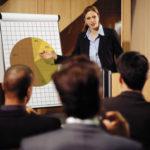 Service Options
Companies can elect whether they just require Appleton Greene for advice and support with the Bronze Client Service, for research and performance analysis with the Silver Client Service, for facilitating departmental workshops with the Gold Client Service, or for complete process planning, development, implementation, management and review, with the Platinum Client Service. Ultimately, there is a service to suit every situation and every budget and clients can elect to either upgrade or downgrade from one service to another as and when required, providing complete flexibility in order to ensure that the right level of support is available over a sustainable period of time, enabling the organization to compensate for any prescriptive or emergent changes relating to: Customer Service; E-business; Finance; Globalization; Human Resources; Information Technology; Legal; Management; Marketing; or Production.
---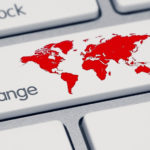 Service Mission
To meet or exceed customer, client, and stakeholder value by the delivery of quality services through the process of requirements gathering and stakeholder engagement. Project Management – Proficient in leading presentations and proposals for medium complex projects or elements of highly complex projects, and providing subject matter insight to bids/proposals. At Lenovo Corporation, following the need of Enterprise Business Group (EBG) to expand portfolio and market share within Brazil and the Latin American market, conducted visit to ITU, Brazil to administer network infrastructure and systems engineering aspect of the project which led to generation of millions of dollars in revenue for the company. Systems Engineering – Competent in defining priorities for feasibility studies, systems design, and implementation to develop new and/or modify existing organizational information processing systems. At Lenovo Corporation, played a focal role in developing an automated test application which minimized the duration of testing of hard disk drives – as part of a Customer Spare Parts (CSP) project – from four hours to 20 minutes, thus optimizing the process efficacy. Infrastructure Design and Development – Hands-on experience in leading a team involved in strategy and development, including systems and application development, vendor management, and legacy systems integration. At International Business Machines (IBM), created the IBM Business Partner Tool wherein designed and integrated a client-server network infrastructure to deploy an IBM software update tool to IBM business partners and suppliers; it met customers' requirements, reduced man-hours from 4 to 5 hours to under 30 minutes, and enabled considerable cost savings.
---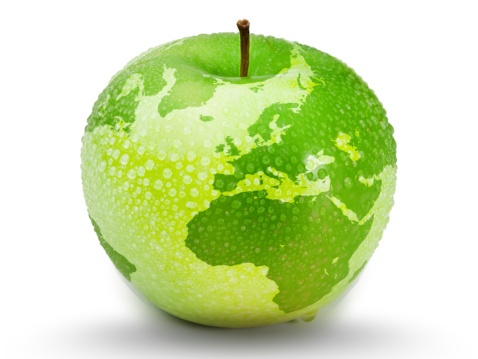 Service objectives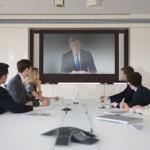 The following list represents the Key Service Objectives (KSO) for the Appleton Greene Project Management service.
Project training
The purposes of this service objective is to provide project management training and to guide a client, customer, or sponsor's project from beginning to end. The process of project management is a temporary endeavor undertaken to create/deliver a unique product, service, or result. There are five phases of the project management life-cycle -Project Initiation, Project Planning, Project Execution, Project Monitoring and Control, and Project Closing – that must be taken into consideration when implementing any project. During the implementation of project management, the customer or buyer is the key stakeholder, and the objective of this service is to meet or exceed customer value and stakeholder expectation by the effective delivery of a quality product, service or result within schedule, cost, scope, quality, risk, and customer satisfaction.
Project management
The purpose of this service objective is to manage and deliver a set of related projects, and sub-programs in harmony and monitor performance in order to reduce cost, and realize benefits which are essential to achieving organizational objectives. A key benefit of program management is for the customer, client or sponsor to attain benefits and control from their projects not available by managing the projects individually. This service objective will provide guidance for the client's project management office (PMO), and recommend the utilization of best practices and new project management estimation tools like Earn Duration Management (EDM) and the Unified Schedule Method (USM) to allow those responsible for project activities to determine the appropriate strategy for mitigation in respect to the projects duration, reliability, and costs that are obtained from Subject Matter Experts (SMEs) during the development of the project's Work breakdown Structure (WBS).
Portfolio management
The purpose of this service objective is to manage the operations of project, program, sub-portfolio for a client organization and perform strategic planning. This service objective shall encourage the promotion and optimization of resources in support of key projects and programs, and utilize best practices and the Analytic Hierarchy Process (AHP) method for collaborative decision-making, as well as Capital Budgeting & Forecasting in the selection of strategically critical and sacred cow projects. This service objective shall also seek to maximize the client organizations return on investment by aligning business objectives and project objectives to achieve the organizations strategic vision and meet or exceed key performance indicators set forth in the long-term goals of the organization.
ITIL
The purpose of this service objective is to provide a strategic approach for a client, customer, sponsor, or organization strategic approach to IT Service Management framework. This service objective will work diligently with the client to understand the five life-cycle stages or core of Information Technology Infrastructure Library (ITIL) that includes Service Strategy, Service Design, Service Transition, Service Operation, and Continual Service Improvement and how to provide understanding, best practices, and best value creation through the delivery of services.
Process improvement
The purpose of this service objective is to provide continuous process improvement of a client organizations vital business functions and service offerings. This service offering shall recommend ways that the client, customer, or organization can increase revenue, reduce waste, reduce cost, and increase operational efficiency. This service offering shall also help the client organization understand how to define, measure, analyse, improve and control (DMAIC) processes and systems through a systems development life cycle (SDLC), and find and resolve root causes of problems and measure performance.
---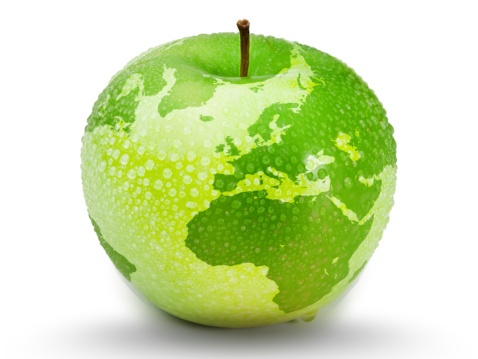 Achievements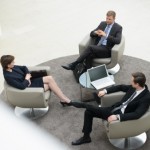 Lenovo Corporation
Delivered IT strategy consulting and IT architect services in the enterprise-level area. Leading, directing, managing, and coordinating projects. Delivered IT project and program management consulting and IT architect services in the enterprise-level area. Oversaw deployment of Lenovo x86 server portfolio (high and medium) servers, test processes, and solutions at Lenovo manufacturing sites in Brazil, China, Mexico, Taiwan, and business partners in UK, India, and Singapore. Attained seamless migrations and integration which were transparent to clients and ensured zero downtime, which boosting productivity/revenues of millions of dollars. Prepared and executed integrated project plan; handled various functions such as monitoring project status and enabling meetings, scope changes, risk and issue tracking/mitigation, and coordination across project teams.
---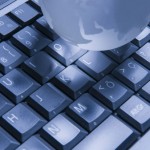 IBM Corporation
Delivered IT project and program management consulting and IT architect services in the enterprise-level area. Provide project, and program management support. Reviewed and created user requirements, procedures, and solutions to automate processing and enhance existing test platform. Instrumental in enabling free industry-leading software which saved clients thousands of dollars and decreased duration of setup processes from hours to minutes utilizing Agile Project Management methodologies. Utilized problem management tools and techniques to minimize the adverse impact of incidents and problems on the business that are caused by underlying errors within the IT infrastructure, and to proactively prevent recurrence of incidents related to these errors. Directed technical team in Brisbane, Australia for deployment of software flash tool to IBM business partner.
---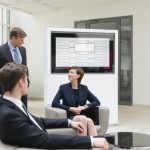 Experis Manpower Group
Delivered IT strategy consulting and IT architect services in the enterprise-level area. Prepared and executed integrated project plan; handled various functions such as monitoring project status and enabling meetings, scope changes, risk and issue tracking/mitigation, and coordination across project teams. Worked with IT Operations and change management teams to ensure Request for Change (RFC) was properly documented and reviewed by change advisory board (CAB). Controlled the lifecycle of all changes to the Linux Test Process LTP), by enabling beneficial changes to be made with minimum disruption to IT services.
---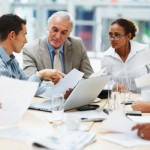 Analyst International Corporation
Delivered IT architect services in the enterprise-level area. Provided technical support and application management in the enterprise. Utilized problem management to manage the infrastructure life cycle of all problems from first identification through further investigation, documentation, and eventual removal.
---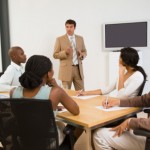 Iqeszi Engineering Company
Delivered business development strategy to target federal, state, and local government marketplace. Generating new business leads and negotiated business bids through Request for Quotations (RFQ), and Request for Proposals (RFP). Established strategies for teaming relationship with prime and sub-contractors to compete on Federal, State, and Local government contracts.
---
More detailed achievements, references and testimonials are confidentially available to clients upon request.
---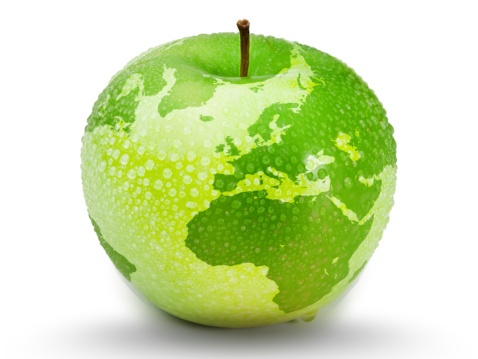 Industries
This service is primarily available to the following industry sectors: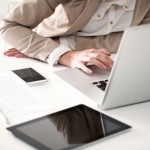 Technology
The technology industry involves the production of semi-conductors that is used in the functionality of all electrical devices and equipment. It is heavily concentrated on the innovation of existing systems and process or finding a more efficient way of doing something. Technology may involve creation of simple and complex systems that are used in information communications technology like more robust hardware and software tools that run computers, appliances, as well as automotive, aerial, and marine devices and equipment. Some of the leading companies in this industry are Apple Computers, IBM, Lenovo, Cisco, SAS, Microsoft, Oracle, Dell Computers, Hewlett-Packard, Juniper Networks, Amazon, Google, and Samsung who serve as the innovators, developers and manufacturers of the products and processes which drive data processing, networks like the Internet, telephony, solar and wind energy, hydro-electricity, and storage, The trend of the technology industry is the acquisition of resources (people, equipment, structures, and capital) to develop better and more efficient ways of doing things through automation. This is a cross-functional trillion dollar industry that is continuing to grow.
---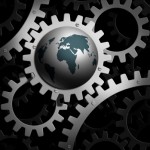 Engineering
The Engineering industry comprises of cross functional disciplines that includes industrial, environmental, chemical, civil, electrical, aerospace, petroleum and mechanical engineering divisions, Engineering is a science where people who undertake this discipline are deep thinkers with high aptitude who are results oriented and enjoys bringing their ideas to life through the implementation of clearly defined and detailed processes. Some of the major engineering companies include firms like GE, BAE Systems, ABB, Bechtel, and 3M. It has been estimated that about 50% of this industry controls about 40% of the profits. Companies in this industry apply engineering principles to design and develop systems, structures, processes, tools, highways and instruments. Some of the most important engineering services includes industrial process design, product and project management, construction design and management, systems engineering, operations and the maintenance of equipment products, and services.
---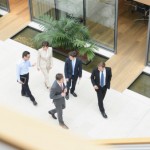 Manufacturing
The manufacturing industry provides for the transformation of chemicals, material, substances, and components into a finish product. Manufacturing involves the design, build, testing, and distribution of these items to other business corporations who may tailored them to the creation of new commodities of value or a finish product. Manufacturing is a cross discipline industry that involves automotive, airplanes, helicopters, ships, submarines, television, computers, clothing, appliances, tools, footwear, or any end user product. The Manufacturing industry is a key and essential wealth component of the labor force because it employees millions of people. Manufacturing centers are usually referred to as plant, factories, or mills and uses specialize machinery like forklifts, assembly lines, robots, metal cutters, and lifts, to automate the production of goods and services. The manufacturing industry is a trillion dollar industry with some of the key companies includes Siemens, General Motors, Boeing, Hershey Co, Western Digital, Sherwin-Williams. Manufacturing is about 19% of the United States Growth Domestic Product of $18 trillion dollars.
---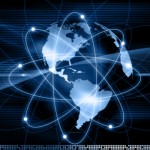 Consultancy
The Consultancy industry is one of the leading service industries in the United States and world where subject matter experts (SME) commonly referred to as a "contractor" performs work on-behalf of a business entity commonly referred to as the "buyer" in the form of a legal contract. Consultancy can cover any discipline as long as the contractor/vendor meets the buyer requirements and are qualified to perform the desired work. Some of the leading contracting companies are Mckinsey & Co, PwC, Deloitte Consulting LLP, and Bain and Company. The consultancy industry can be extremely lucrative where the buyer is satisfied with the final product, service, or deliverable that the contractor provides and often times will enter into preferential relationships where certain types of procurement can be sole source to a high performing contractor. This is also a $40 billion dollar industry that comprises of private capital and federal government dollars with many opportunities to grow.
---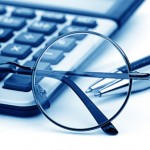 Government
The government industry comprises of federal, state, and local government procurement agencies primarily under the executive branch of government and is a $550 billion dollar industry where contractors bid for contracts in the government marketplace. The industry is funded by tax payer dollars where the government entity does market research and publishes a request for proposal, request for quotation, and invitation to bid, to potential contractors who submits a technical proposal to essentially do work on the government's behalf for a fee or by winning an award/contract. The government has guidelines where contractors can enter into prime and sub-contractor teaming agreements to place successful bids to win the government contract. Some of the leading companies in this industry are Booze Allen Hamilton, RTI International, IBM Corporation, Apple Computers, and Computer Science Corporation. Each fiscal year, the United States Congress through appropriations funds federal government agencies in the interest of doing business with the general public who are US citizens or lawful permanent residents. The Small Business Administration (SBA), is a key component of resource, and development for small businesses that are woman, veteran, service-disabled, or minority based wanting to do business with the government. The General Services Administration (GSA) is also one of the leading federal government agencies that handles government procurement and publishes a GSA Schedule for qualified vendors.
---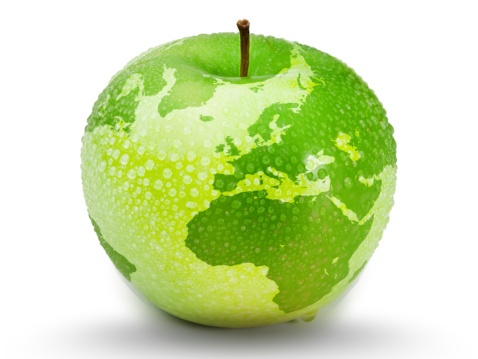 Locations
This service is primarily available within the following locations: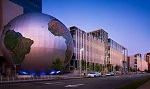 Raleigh NC
Raleigh, located in Wake, County, North Carolina, also known as the "Oak City," is the State's capital and second largest city with a population of about 2,100,000 people. It is also a part of the Triangle area of Durham, and Chapel Hill. Raleigh's Growth Domestic Product (GDP) in fiscal year 2013 was close to $70 billion out of the state's combined metro GDP that was closer to $410 billion. Some of the leading market research companies in Raleigh are SAS Institute, located in the suburb of Cary, NC, the Carolina Hurricanes, BB&T Insurance Services, First Citizens Bank, Red Hat, North Carolina Symphony, Carolina Ballet and Capital Broadcasting Company. Raleigh's Key Location Objectives (KLO), are in state government, the arts, banking and financial services, technology and pharmaceuticals. Raleigh, is also home to a key educational, research and development, and engineering institutions – North Carolina State University, Peace College, and Shaw University. The unemployment rate in Raleigh is around 4.5%, and the sales tax is about 6.75%. The median income is 50,000 – $55,000. Some of the leading economic growth sectors are in management, public administration, law, business and finance, engineering, and computer science.
---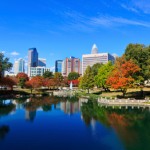 Charlotte NC
Charlotte, located in Mecklenburg, County, North Carolina, also known as the "Queen City," is the largest city in the State of North Carolina with a population of roughly a 2,250,000 people. Charlotte has become a key leader in financial services sector and it is currently listed as the second largest area for banking in the United States (behind New York City). Charlotte's Growth Domestic Product (GDP) in fiscal year 2013 was close to $140 billion out of the state's combined metro GDP that was closer to $410 billion. Some of the market leading companies in Charlotte are Bank of America, Wells Fargo Bank, Duke Energy and Nucor Steel. Charlotte is also home to the Charlotte Hornets of the National Basketball Association (NBA), the Carolina Panthers of the National Football League (NFL), and a major center for the US motor-sports industry and a host of NASCAR. Charlotte's Key Location Objectives (KLO), are in the financial services, management, and business sectors. The median income in salary is 50,000 – $55,000, and enjoys a low sales tax rate of 7.25%.
---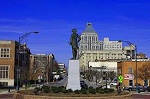 Greensboro NC
Greensboro, located in Guilford, County, North Carolina, the State's third largest city and a part of the Piedmont (Winston-Salem, Greensboro, High Point) Metropolitan area. It has a population of about 300,000 people. Greensboro's Growth Domestic Product (GDP) in fiscal year 2013 was close to $40 billion out of the state's combined metro GDP that was closer to $410 billion. Some of the market leading companies in Greensboro are Honda Aircraft, Volvo Trucks, International Textile Group, and Lincoln Financial. Greensboro's Key Location Objectives (KLO), are in textiles, tobacco, and furniture. People travel from all around the world to purchase these types of commodities from manufacturers in Greensboro. Greensboro. Greensboro is also an educational, and medical research facility home to the University of North Carolina at Greensboro and North Carolina A&T University. There is strong growth in trade and transportation, professional business, manufacturing, education and healthcare sectors of the Greensboro marketplace.
---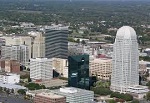 Winston-Salem NC
Winston-Salem, located in Forsyth, County, North Carolina, also known as the "twin city" is a part of the Piedmont (Winston-Salem, Greensboro, High Point) Metropolitan area and has a population of about 240,000 people. Winston-Salem's Growth Domestic Product (GDP) in fiscal year 2013 was close to $30 billion out of the state's combined metro GDP that was closer to $410 billion. It is home to market leading companies – R.J. Reynolds Tobacco Company (RJR), Lowes Foods., Branch Bank and Trust (BB&T), and Krispy Kreme Doughnuts. Winston-Salem, is an educational, and research and development market home to Wake Forest University its largest employer. The nation's largest propane company, Blue Rhino is also based in Winston-Salem. Winston-Salem's Key Location Objectives (KLO), are healthcare, and retirement and has been listed as a key place to retire in the United States by CBS MoneyWatch. There is strong growth in healthcare, trade, business and professional services sectors of the Winston-Salem marketplace. The city is transforming itself from a textiles and tobacco industry into the high technology sector of high nanotechnology.
---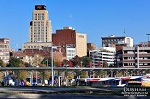 Durham NC
Durham, located in Durham County, North Carolina, also known as the "bull city" or the "city of medicine," is a growing metropolis of a population of about 250,000 in the city proper with another quarter million people living in the four-county Durham-Chapel Hill Metropolitan Area. Durham and Chapel's Growth Domestic Product (GDP) in fiscal year 2013 was close to $42 billion out of the state combined metro GDP that was closer to $410 billion. Durham is home to market leading companies – Cisco, IBM, Lenovo, Glaxo Smith Kline, Fidelity, RedHat, Cree, Qunitiles, Credit Suisse, American Tobacco and RTI International – located in the vertices Research Triangle area and is home to the Research Triangle Park. As a leading medical, research, educational and development market in the United States; Durham is also home to Duke University, Duke Medical Center, Duke Law School, and North Carolina Central University. Durham's Key Location Objectives (KLO) are in education, research and development, manufacturing, engineering and technology, and financial services. It is a core city between Raleigh, Chapel Hill and surrounding areas. The estimated total public and private investment for downtown Durham in 2012 was about $1.2 billion that included projects for development and the performing arts. The Research Triangle Park is home to over 190 fortune 500 and 100 companies with diversified portfolios employing 50,000 workers and 10,000 contractors with nearly three fourths of all new jobs being created in the State of North Carolina. The median household income is $45,000 – $50,000. The low cost of living, climate and quality of life makes Durham a leading city for business investments and a skilled labor force.
---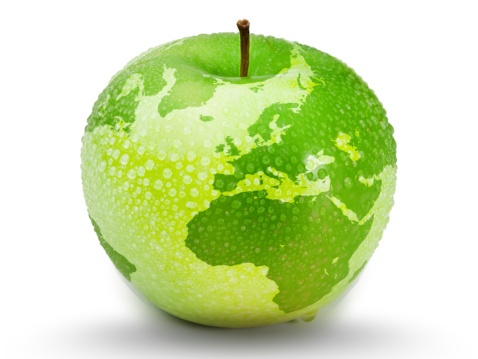 Clients
This service's current clients or employers include: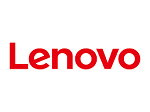 Lenovo Corporation
Lenovo is a US$34 billion personal technology company and the world's largest PC vendor. With more than 33,000 employees in more than 60 countries serving customers in more than 160 countries. A global Fortune 500 company, with headquarters in Beijing, China and Morrisville, North Carolina, U.S.; major research centers in Yokohama, Japan; Beijing, Shanghai, Wuhan and Shenzhen, China; and Morrisville; and Lenovo has manufacturing around the world from Greensboro, North Carolina and Monterrey, Mexico to India, China and Brazil. Lenovo has been the fastest growing major PC Company for more than 4 years, and is much more than a PC company. Lenovo creates a full range of personal technology, including smartphones, tablets and smart TVs. Lenovo is the fourth largest smartphone company in the world, and are expanding rapidly to new markets.
Lenovo Corporation – Click Here
---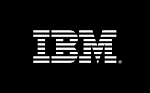 IBM Corporation
International Business Machines Corporation (commonly referred to as IBM) is an American multinational technology and consulting corporation, with headquarters in Armonk, New York. IBM manufactures and markets computer hardware, middleware and software, and offers infrastructure, hosting and consulting services in areas ranging from mainframe computers to nanotechnology.
---

Experis Manpower Group
Experis is the global leader in professional resourcing and project-based workforce solutions. Experis has accelerate organizations' growth by intensely attracting, assessing, and placing specialized expertise in IT, Finance, Engineering, and Healthcare to precisely deliver in-demand talent for mission-critical positions, enhancing the competitiveness of the organizations and people they serve.
Experis Manpower Group – Click Here
---

Analyst International Corporation
Analysts International Corporation (AIC) is a national IT services firm fully dedicated to the success and satisfaction of its clients and consultants. From IT staffing to project-based solutions, AIC provides a broad range of services designed to help businesses and government agencies drive value, control costs and deliver on the promise of a more efficient and productive enterprise. The Company offers a flexible, collaborative approach; clear industry perspective; and the breadth, scale and experience to deliver results.
Analyst International Corporation – Click Here
---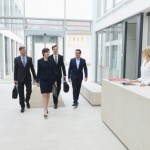 Iqeszi Engineering Company
Iqeszi is a multi-disciplinary design-build firm with the capacity to take your project from start to finish. Under the right circumstances, we may team up with other firms as a sub or prime contractor to work on large projects that required collaboration with others. Iqeszi provide services in engineering, architecture, surveying, and construction. We are a United States federal government contractor seeking business opportunities at home and internationally working on USAID and World Bank projects. We are classified in the federal system as small business and registered with the Small Business Administration.
Iqeszi Engineering Company – Click Here
---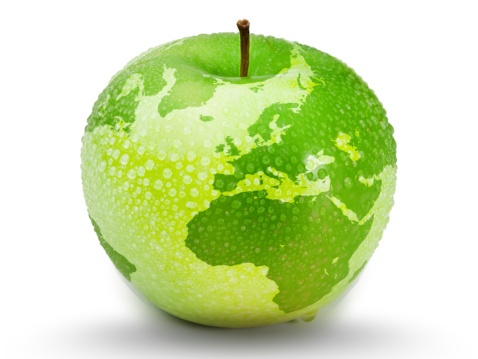 Benefits
Operations
Project training
Project planning
Project execution
Project control
Program management
Portfolio management
Product management
Risk management
Quality management
Operations management
Technology
Technology management
System development
Application management
Capacity management
Process management
Service strategy
Service design
Service transition
Service operations
Service improvement
Customer service
Email support
Telephone support
Video conferencing
Problem management
Incident management
Communications management
Professional advice
Stakeholder engagement
Questions & answers
Project fulfilment
Bronze Service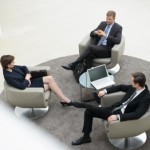 Monthly cost: USD $1,500.00
Time limit: 5 hours per month
Contract period: 12 months
Bronze service includes:
01. Email support
02. Telephone support
03. Questions & answers
04. Professional advice
05. Communication management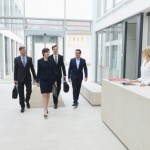 SERVICE DESCRIPTION
The Bronze Client Service (BCS) for Project Management provides clients with an entry level option and enables client contacts to become personally acquainted with Mr. Kromah over a sustainable period of time. We suggest that clients allocate up to a maximum of 5 Key Employees for this service. Your Key Employees can then contact the consultant via email, whenever they feel that they need specific advice or support in relation to the consultant's specialist subject. The consultant will also be proactive about opening and maintaining communications with your Key Employees. Your Key Employees can list and number any questions that they would like to ask and they will then receive specific answers to each and every query that they may have. Your Key Employees can then retain these communications on file for future reference. General support inquiries will usually receive replies within 48 hours, but please allow a period of up to 10 business days during busy periods. The Bronze Client Service (BCS) enables your Key Employees to get to know their designated Appleton Greene consultant and to benefit from the c