Accredited Consulting Service for Mr. Connell B.Eng Pr. Eng Accredited Senior Consultant (ASC)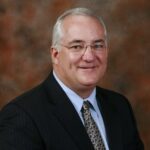 The Appleton Greene Accredited Consultant Service (ACS) for Project Excellence is provided by Mr. Connell and provides clients with four cost-effective and time-effective professional consultant solutions, enabling clients to engage professional support over a sustainable period of time, while being able to manage consultancy costs within a clearly defined monthly budget. All service contracts are for a fixed period of 12 months and are renewable annually by mutual agreement. Services can be upgraded at any time, subject to individual client requirements and consulting service availability. If you would like to place an order for the Appleton Greene Project Excellence service, please click on either the Bronze, Silver, Gold, or Platinum service boxes below in order to access the respective application forms. If you have any questions or would like further information about this service, please CLICK HERE. A detailed information guide for this service is provided below and you can access this guide by scrolling down and clicking on the tabs beneath the service order application forms.
Client Telephone Conference (CTC)
If you have any questions or if you would like to arrange a Client Telephone Conference (CTC) to discuss this particular Unique Consulting Service Proposition (UCSP) in more detail, please CLICK HERE.
Consultant Profile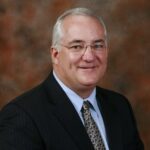 Mr. Connell is an approved Senior Consultant at Appleton Greene and he has experience in globalization, management and production. He has achieved a Bachelor of Engineering (Electrical) and is a Professional Engineer. He has industry experience within the following sectors: Chemicals; Construction; Food & Beverage; Mining and Oil & Gas. He has had commercial experience within the following countries: United States of America; Canada and South Africa, or more specifically within the following cities: Denver CO; Phoenix AZ; Toronto; Cape Town and Johannesburg. His personal achievements include: general manager for Sub-Saharan Africa; established & expanded mining group; executive sponsor of project portfolio; oversaw development of +$10BN project and improved project execution processes. His service skills incorporate: project initiation; project set-up; execution methodology; project management and project audits.
To request further information about Mr. Connell through Appleton Greene, please CLICK HERE
Executive Summary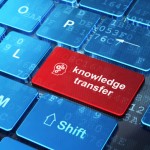 Project Excellence
Project management is the application of knowledge, processes, methods, skills, knowledge, and experience to meet and achieve specific objectives and criteria that are set for a project. These typically include cost, schedule, performance guarantees, quality and safety. It is accomplished through the effective and efficient application and integration of project management processes and a structured execution approach through the project's initiation, planning, execution, monitoring, controlling and finally closing phases of a project.
Achieving project execution excellence is a challenge because projects are usually executed under significant schedule and financial constraints, are complex in nature, are executed in a dynamic environment and often faced with risks that are beyond the control of the project. Unfortunately, many executed projects do not achieve their cost and schedule objectives for a variety of reasons.
My service proposition is to provide a structured and guided methodology for each of the phases of project execution from project formation, initiation, studies, set-up, early and detailed engineering and design, procurement, construction, commissioning, hand-over through to close-out. Part of this structured approach also includes the importance and effective use of a well-defined project execution plan, the development of a solid project baseline and Work Breakdown Structure (WBS), effective project controls to monitor and manage the project, the use of leading and lagging indicators and Key Performance Indicators (KPIs) to continually improve project execution performance, the value and use of Value Improving Practices (VIPs), the identification and mitigation of project risk and other key project management techniques that can be applied to project execution to achieve best-in-class and project execution excellence.
Although projects are executed in various business sectors and locations in the world, the fundamentals of excellent project execution and performance remain the same, irrespective of size, location, type and industry.
Without effective project management, projects will experience cost growth, schedule slippages, quality and safety performance issues and potentially result in significant claims by the owner and/or contractor/s at the end of the project. Project execution excellence can be achieved by adopting and applying some of the techniques and processes described above thus minimizing and mitigating execution risk to the owner and contractor alike.
I have extensive project execution, business, alliance and management experience over 35+ years in all aspects of international and domestic capital projects and programs. My project management experience includes brownfield and greenfield project assignments ranging from multiple small programs to mega projects worth over $10 billion on both the owner and contractor side. My diverse industry experience includes mining, metallurgical/materials handling, chemicals, petrochemicals, refining, food and beverage, packaging, utilities and infrastructure. I have managed all project execution stages from conceptual, Pre-FEED, FEED studies through the various stage gate approval processes, early and detailed engineering, construction, commissioning and start-up and project handover phases. My credentials are built on this diverse expertise, providing an international perspective and impeccable professional training by top-tier management companies.
---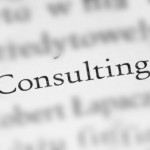 Service Methodology
The methodology adopted to achieve project execution excellence will focus on the specific project initiation, project set-up, execution methodology, project management, project controls, completion and close-out fundamentals and requirements to successfully execute a project.
Project initiation and set-up priorities include achieving strategic alignment between the key project stakeholders, the importance of a clear project scope and solid project baseline to control from, the alignment of the owners operational and the project objectives and goals and what is required to effectively initiate and set-up the project.
Execution methodology will explore the structured project execution process through effective front-end loading and the stage-gate process, define what is required to advance the project as the project definition matures and what approach should be adopted to execute the project. This also includes the need for realistic and integrated project execution planning, understanding the maturity of the project estimate, the development of the Project Execution Plan (PEP) which is based on the project baseline and the importance of well-defined and detailed project procedures.
Project management will explore the various techniques and processes that the project can apply to effectively manage, monitor and continually improve the project's performance and predictability by the use of leading and lagging Key Performance Indicators (KPIs). The value and use of Value Improving Practices (VIPs) will also be explored along with the identification, management and mitigation of project risk, the importance of interface management, effective quality assurance and control as well as Health, Safety, Security and Environmental (HSSE) management.
Effective project controls are critical for project execution excellence. This includes the development of the Work Breakdown Structure (WBS), an integrated project plan and schedule, accuracy of project estimates and forecasts, the effective management of project change and project auditing.
The project completion and close-out phase activities are equally important to ensure that the project is effectively completed and closed-out effectively, that the required project documents are updated to an "as-built" condition, the owner is operationally ready to take over the facility, the transfer of care, custody and control of the facility to the owner is accomplished and the retention of project.
---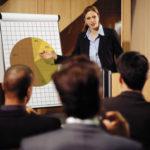 Service Options
Companies can elect whether they just require Appleton Greene for advice and support with the Bronze Client Service, for research and performance analysis with the Silver Client Service, for facilitating departmental workshops with the Gold Client Service, or for complete process planning, development, implementation, management and review, with the Platinum Client Service. Ultimately, there is a service to suit every situation and every budget and clients can elect to either upgrade or downgrade from one service to another as and when required, providing complete flexibility in order to ensure that the right level of support is available over a sustainable period of time, enabling the organization to compensate for any prescriptive or emergent changes relating to: Customer Service; E-business; Finance; Globalization; Human Resources; Information Technology; Legal; Management; Marketing; or Production.
---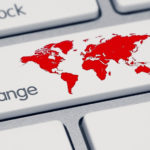 Service Mission
By harnessing my project execution experience over the past 35+ years in international project execution, my mission is to harness these experiences and learnings and to impart this knowledge to my clients in order to improve their project execution practices, improve project predictability and maximize the probability of project success.
Effective and efficient project execution is complex and dependent on many factors and approaches in order to ensure a successful outcome. This is often influenced by the nuances, requirements and drivers of the various industries and how they impact and influence project execution, external factors as well as the importance of company culture and the alignment of the owner's key corporate objectives with that of the project. The owners drivers are often focused on plant operations and production and are different to that of the contractor managing the project on behalf of the owner. It is critical to reach alignment between these parties as well as other key stakeholders of the project, in order to successfully execute a project. This is particularly important when projects are executed internationally with diverse languages, cultures and level of expertise and are complicated even further when joint ventures (JVs) are formed to execute large or mega projects.
Through my diverse and international experience, my goal is to provide consulting services that guide my clients to focus on what is important on project execution and continue to improve the execution of their projects to achieve best-in-class project execution that result in a successful project outcome. This applies to both the owner and contractor.
---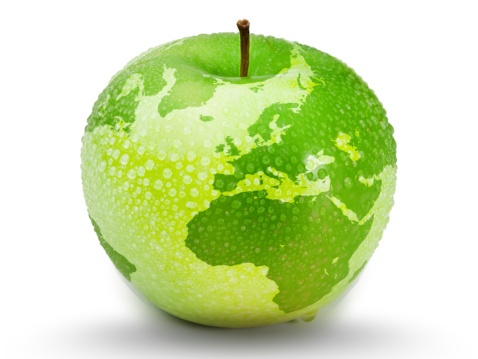 Service Objectives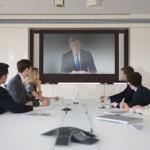 The following list represents the Key Service Objectives (KSO) for the Appleton Greene Project Excellence service.
Project Initiation
Effective project initiation is critically important for successful project execution. The project life cycle progresses through multiple phases from project appraisal through selection, initiation, execution and completion/handover. Activities completed prior to project sanctioning and execution are collectively referred to as Front-End Loading (or FEL) activities. The FEL phase includes the robust planning and design early in a project's life cycle at a time when the ability to influence changes in design is relatively high and the cost to make those changes is relatively low. It typically applies to industries with highly capital intensive, long life cycle projects (i.e. hundreds of millions or billions of dollars over several years before any revenue is realized), but can be applied to the majority of projects. The project initiation service objectives are to address what activities are to be completed during the FEL phase in order for a project to be sanctioned and proceed successfully. This includes the various studies that are typically required prior to project execution e.g. Conceptual, Pre-feasibility and Feasibility studies (sometimes referred to as Front End Engineering and Design or FEED studies). These scoping studies may even conclude with a bankable feasibility report that is used to support the funding requirements for the project. This is typically required from financial institutions that fund large projects in the mining industry. During this phase, the following key elements will be addressed: project business case, initial project scope, process options, conceptual/preliminary engineering and design, Work Breakdown Structure (WBS), preliminary cost estimates and schedule, the initial project execution plan and contracting approach. The main execution contractor (sometimes referred to as the EPC Contractor) will be selected and mobilized prior to project execution. It is important for this phase of the project life cycle to be adequately defined and completed in order to enable the successful completion of future phases in the project.
Project Set-up
Project set-up activities are normally initiated at the completion of the project FEL phase in conjunction with the selected Engineering, Procurement and Construction (or EPC) Contractor. By this time, the main contracting approach should be established for Engineering (E) , Design (D), Procurement (P), Fabrication (F), Construction Management (CM) and/or Construction (C) of the project. This may take the form of EP and CM, EPCM, EPC, EPFC or various combinations thereof. The Project set-up service objectives include the definition of project set-up that are required prior to the commencement of basic or preliminary engineering. This includes the completion of the solid project baseline that is used to control the project, a Project Execution Plan (PEP), a Work Breakdown Structure (WBS) to control the project, the development of project procedures, project organization, project contracting approach, a detailed project schedule, updated risk assessment and execution procedures for the various project disciplines including, project management, engineering and design, procurement, quality, construction, project business services (including finance and HR), project controls, Health Safety Security and Environmental (HSSE) and construction. The Owner and EPC Contractor project execution teams are structured and mobilized during this phase of the project and aligned with the PEP. The various key set-up activities and requirements will be addressed in this objective to ensure that the project is ready to proceed once the project has been sanctioned. Effective project set-up is crucial for the progression of the project and the commencement of engineering and design. Items and issues that are not adequately addressed up this point in the project, will need to be addressed in detailed execution phase of the project, thereby impacting project efficiency and productivity.
Execution Methodology
As described in the Project Initiation objective above, the project life cycle progresses through the FEL phase and onto execution, completion and then the facility is handed over to the Owner for operation. The Execution Methodology service objective includes the adoption and implementation of the "Stage-gate" process to execute and manage projects. This phased approach provides a structured methodology to progress the project execution systematically and in a phased manner, until the project is completed successfully. It is highly recommended to follow this stage-gate approach which separates project execution into project scoping and conceptual development (FEL phase), preliminary (or basic) engineering, detailed engineering and design, procurement, fabrication/construction, check-out/start-up and close-out phases. The FEL usually includes sufficient preliminary engineering and execution planning to define the project scope, schedule and estimate to support the project sanctioning. The stage gate methodology also provides checks to ensure that the project is sufficiently defined to proceed from one phase to the next in order for the project to be executed efficiently. The various project requirements are addressed to support the various phases of the stage-gate process for the following project disciplines: project management, engineering and design, supply chain management (procurement, contracting, expediting, logistics and inspection), business services (finance, administration, HR), project controls (cost,planning, schedule, reporting), Health Safety Security and Environmental (HSSE), risk management, construction and commissioning as well as the requirements to progress from one phase to the next. In the case of small or multi-project programs, the phased stage gate project execution approach can also be adapted to provide an effective project execution methodology.
Project Management
Effective project management ensures that a project is planned and managed throughout its life cycle to successfully achieve its goals, objectives and deliverables. It ensures the health and safety of all resources during the project cycle, identifies and continuously manages risks, carefully manages the resources, provides effective budgeting, monitoring and controlling work activities across multiple work fronts, management of change and clearly communicates across multiple teams and stakeholders. A good project manager takes control of a project from beginning to end, ensuring that the initiatives and goals are strategically aligned are met. The Project Management objective includes providing guidance to project managers as they manage their client responsibilities, manage multiple interfaces and stakeholders, identify, manage and mitigate project execution risks that pose threats to the project as well as the other responsibilities assigned to the project manager. Effective project management enhances and assures project predictability, provides realistic planning and scheduling, effectively manages both project cost and schedule, identifies and mitigates project risk, supports strategic alignment, manages the execution process, manages change effectively, maintains quality, ensures that plant, personnel and the environment remain safe, secure and healthy. Various tools and techniques are available to, and should be used by the project manager to continually improve the project's performance and predictability. These include the use of leading and lagging Key Performance Indicators (KPIs) and the application of Value Improving Practices (VIPs) in different phases of the project. Effective project monitoring and reporting is essential to manage the progress on the project. The objective of this service is to identify and apply the appropriate tools and techniques in a timely manner to achieve best-in-class project execution performance. This applies to the provision of Program Management Contractor (PMC) and Alliance Management Contractor (AMC) services as well.
Project Audits
Project audits are used to monitor and assess the project's performance and to assess and confirm its compliance to the project procedures and standards. Various project management audits can be conducted on a project. These include but are not limited to the following: Project management execution audits for overall project management compliance, financial compliance, cost and schedule, health, safety, security and environmental, operational compliance and quality audits for project management and other project disciplines. Procedural audits for the engineering and design, procurement, fabrication and construction etc. The Project Audit objective is to support and conduct project management audits on projects, to review project management audit methodology and procedures with the view of improving these, to review project execution strategies and plans as well as project management procedures. Audits can also be conducted by external and third parties to assess the execution of the project and to benchmark a project's readiness and performance against other projects in the industry. This process can be facilitated if required.
---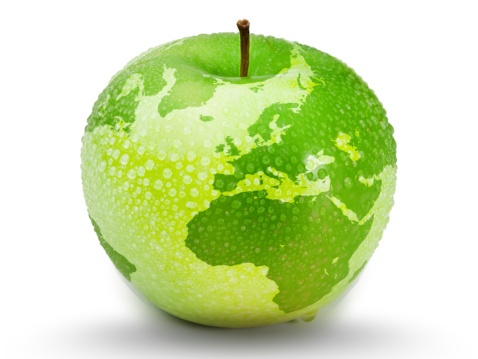 Testimonials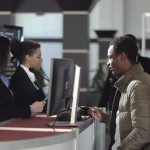 Fluor Corporation
"As General Manager for Mining and Metals for Sub-Saharan Africa, Mr. Connell was instrumental in establishing the mining and metals business line in Johannesburg, South Africa to execute and manage projects throughout the Sub-Saharan region of Africa. This resulted in the establishment and building of a 200 strong project execution group in South Africa to execute projects in South Africa, Madagascar and Botswana and supported project efforts in West Africa. It allowed the company to gain a foothold in Botswana to execute coal and diamond mining and mineral sands in Madagascar and the company's clients to successfully complete their respective projects in these remote regions. As a Senior Project Director, Mr. Connell also executed a Bauxite project in Guinea, West Africa. Despite the challenges associated with the remote location and the impact of the Ebola virus epidemic in West Africa, this project has successfully completed and enabled the client to expand its mining production and exports. During this time, the project significantly transformed the safety culture of the client and all the contractors on the project and also left a legacy in Guinea by renovating two schools in the area and having a significant impact to the local community."
A quotation taken from a client reference within the Engineering and Construction industry.
---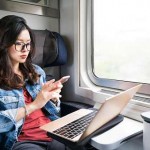 Jacobs Engineering
"As a Senior Manager of Projects at Jacobs, Mr. Connell was responsible for overseeing and managing Owner/Contractor project execution Alliances in the Rocky Mountain region (Colorado, Wyoming, Montana) and Oil Sands in Canada for various mining, oil & gas, food & beverage clients. As the Project Management Department Manager he also improved the company's project execution methodology, multi-project execution quality and consistency. This improved and strengthened the Alliance relationships with the company's key and core clients in the region and improved the project execution performance and the successful delivery of studies and projects. Mr. Connell also was proud to mentor and develop up and coming project management talent in the organization."
A quotation taken from a client reference within the Engineering industry.
---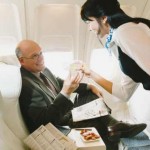 Coors Brewing
"As Alliance Director, Mr. Connell was responsible for managing the Alliance between Jacobs and Coors Brewing executing and delivering a significant project portfolio over a 4-year period. During his tenure, the project team significantly improved the multi-project execution methodology and outcomes for the brewing, packaging, utilities and infrastructure projects in multiple breweries and project locations throughout the USA. This enabled the client to achieve its expansion objective by the successful execution of the various capex, opex and sustaining capital projects in the portfolio. The Value Engineering (VE) program that was applied, yielded approximately 20% savings of total installed cost for the client."
A quotation taken from a client reference within the Brewing industry.
---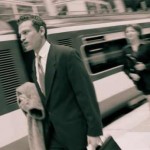 Pebble Partnership
"As a Senior Project Director, Mr. Connell managed a project team that successfully completed a Pre-Feasibility Study for the world's largest estimated copper/molybdenum/gold mine in Alaska. Various trade-off studies were completed by the project team along with preliminary execution planning, engineering, a preliminary cost estimate and execution schedule as well as a risk assessment. A Value Engineering (VE) exercise was also conducted to provide further options to the client for further consideration. The successful conclusion of this study provided the client with a basis upon which to further develop and refine the project scope, determine the project viability and progress the permitting of the project."
A quotation taken from a client reference within the Mining industry.
---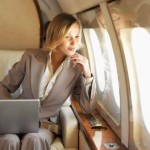 Newmont
"As Engineering Manager on a large greenfield gold/copper project in a remote region of Indonesia, Mr. Connell managed the large and complex engineering and design program by utilizing fully integrated design tools and executing the work in various international offices worldwide. This integrated work-share program was considered to be best-in-class at the time and resulted in a successful execution, construction and start-up of the project that achieved its cost objective and was completed one month ahead of the project schedule. The project Value Awareness (VA) program yielded US$100 million in savings for the client. This was considered a word class project performance that delivered a core asset to the client in this remote part of the world."
A quotation taken from a client reference within the Mining industry.
More detailed achievements, references and testimonials are confidentially available to clients upon request.
---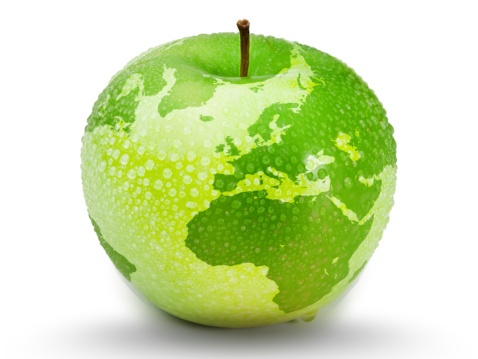 Industries
This service is primarily available to the following industry sectors:
Chemical Industry
Value of Industry
The chemical industry is a diverse global industry that essentially converts raw materials (oil, natural gas, air, water, metals, and minerals) into more than 70,000 different products. In most cases, major production facilities produce a multitude of chemicals and products. This is particularly relevant to the plastics industry. The chemicals industry can be split into three broad categories: basic, specialty and consumer chemicals.
Basic chemicals include polymers, petrochemicals (derived from oil or coal) and basic inorganics. These are typically produced in integrated chemical production processes that require significant investment by the owner. Specialty chemicals include paints, inks, colorants (dyes) and chemicals used in the textiles and paper industries. Consumer chemicals include detergents, soap, cleaning liquids (e.g. bleach) and toiletries.
According to the International Council of Chemical Associations (ICCA), the chemicals industry touches nearly every good-producing sector, making an estimated US$5.7 trillion contribution to world GDP through direct, indirect and induced impacts (equivalent to 7% of the world's GDP), supporting 120 million jobs worldwide.
Market Leading Companies
The top global chemicals companies include, but are not limited to: BASF (Germany), Sinopec and PetroChina (China), DuPont, Dow and ExxonMobil Chemical (USA), Sabic (Saudi Arabia), Ineos (UK), Formosa Plastics (Taiwan), LyondellBasell Industries (USA/Netherlands), Mitsubishi Chemical and Toray Industries (Japan), LG Chem (South Korea), Reliance Industries (India) and Air Liquide (France). The list of major chemicals producers is extensive.
Market outlook
From 2000 to 2018, the chemicals market performed well due to the significant chemical demands from China. The contribution of shale gas from 2010 to 2