Product Management
Accredited Consulting Service for Mr. Lumb BSCS Accredited Executive Consultant (AEC)
Executive Summary Video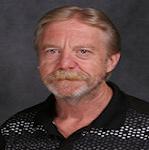 The Appleton Greene Accredited Consultant Service (ACS) for Product Management is provided by Mr. Lumb and provides clients with four cost-effective and time-effective professional consultant solutions, enabling clients to engage professional support over a sustainable period of time, while being able to manage consultancy costs within a clearly defined monthly budget. All service contracts are for a fixed period of 12 months and are renewable annually by mutual agreement. Services can be upgraded at any time, subject to individual client requirements and consulting service availability. If you would like to place an order for the Appleton Greene Product Management service, please click on either the Bronze, Silver, Gold, or Platinum service boxes below in order to access the respective application forms. A detailed information guide for this service is provided below and you can access this guide by scrolling down and clicking on the tabs beneath the service order application forms.
Client Telephone Conference (CTC)
If you have any questions or if you would like to arrange a Client Telephone Conference (CTC) to discuss this particular Unique Consulting Service Proposition (UCSP) in more detail, please CLICK HERE.
Consultant profile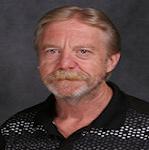 Mr Lumb is an approved Executive Consultant at Appleton Greene and he has experience in production, marketing and management. He has achieved a Bachelor of Science in Computer Science and is a Certified Six Sigma Black Belt in Transactional Process Improvement. He has industry experience within the following sectors: Technology; Electronics; Consumer Goods; Retail and Telecommunications. He has had commercial experience within the following countries: United States of America, or more specifically within the following cities: San Francisco CA; San Diego CA; Denver CO; Austin TX and Boston MA. His personal achievements include: Americas and EMEA regional business unit design and management for consumer technology products; global marketing management, strategic business planning and execution; global delivery of consumer and commercial technology products; new product category creation, multi-channel product lifecycle management and cross-functional organizational design and management. His service skills incorporate: strategic planning; product planning; portfolio planning; product lifecycle; go-to-market and organizational effectiveness.
To request further information about Mr. Lumb through Appleton Greene, please CLICK HERE.
---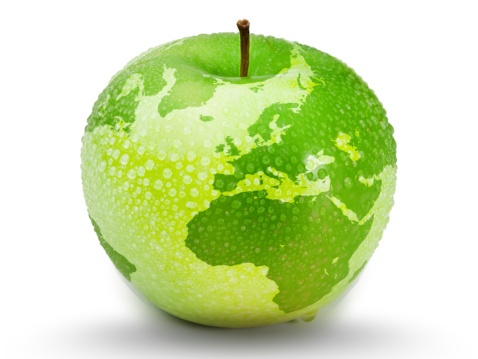 Executive summary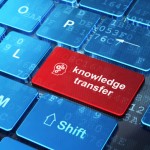 Product Management
Sustainable business success is determined by continually delivering superior value to your targeted end customers directly, through business partners or through channels where your customers purchase. Whether centralized or distributed across the organization, product management is a systemic function that should provide: an in-depth understanding of your target market and competitors; your target customer segmentation; translation of those understandings into the customer required deliverables that deliver the customer's desired overall experience with your company; and enables your business to consistently and continually execute on those deliverables across the product lifecycle. At the same time, the product management function also needs to concurrently and continually update the "long view" of your target markets and competitors' evolution. To accomplish this, the product management function typically splits into two areas of focus: current execution and a future planning (long view) effort. The current execution portion focuses on the current product's or service's lifecycle from detailed definition and development to obsolescence in relation to your overall portfolio of products and/or services. The long view enables business planning, future strategy planning, identification of potential market and solution opportunities, and identification of required capabilities of your organization to evolve the business for sustained success in delivering next generation products or services. Sub-optimal business results typically reflect a breakdown of the product management function. These breakdowns can include: missed market or competitor opportunities or evolution; lack of common or complete customer understanding; lack of synchronized execution due to incomplete or missing communication flows; conflicting goals or metrics across the organization; mismatched accountability and control within and across the organization; unanticipated shortfalls in functional capabilities and/or conflicting processes and policies. The Product Management Innovation service focuses on collaborative identification and improvement of systemic and function-specific suboptimal business result root cause(s) impacting your current and future total customer experience.
---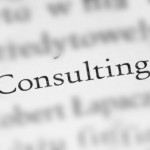 Service Methodology
The Product Management Innovation service focuses on the function of systemic product management. Note that "function" does not necessarily relate to a particular job title or organizational structure. Instead, the term "function" denotes the processes, policies and metrics that define and generate your organization's deliverables to customers and associated internal actions that determine your customers' current and future experience with your company. Almost all solution-producing businesses have 6 core vertical functions (Business Planning, Product Generation, Demand Generation, Order Capture, Order Fulfillment and Customer Satisfaction) that directly impact delivering a successful customer experience and associated revenues. The Business Planning function obviously focuses on the long term view while the remaining 5 functions are all about your revenue engine. The product management function spans across these vertical functions to provide long term and solution specific market, customer and competitor perspectives, and specific solution requirements and actions by function across the solution lifecycle to enable sustained success by your business. The Product Management Innovation service philosophy is driven by thinking "outside in" to provide a customer-centric mindset and then utilizes a hybrid Six Sigma approach for collaborative engagement, scaling the depth and breadth of the process below appropriately to the service option chosen.
Discovery – this phase focuses on establishing the context of the engagement and can include: your business' goals and aspirations regarding the engagement; the current state of the customer experience with your company; current state of your business and how your key contributors/ management team view the current situation; what are the critical communications flows, metrics, processes, and policies affecting the current situation. Design – this phase includes: initial identification of the suspected problem(s) or challenge(s) impacting the delivery of your customer's desired experience; definition of the desired future state goals. Measure – the measure phase is intended to provide validation of the problem(s)/challenge(s); collaborate on any refinements to the initial problem/challenge identification and desired goals. Analyze – this phase delves deeper into the problem/challenge focusing on collaborative identification of root causes. Improve – the improve phase focuses on collaboratively identifying and implementing key improvements to remove root causes and can include design, implementation of, or changes to: processes, policies, metrics, communications flows, structure and/or training. Control – this phase focuses on the effects of the key improvements and that they are producing the desired results vis-à-vis the engagement goals through collaborative monitoring and measuring the success of the improvements and potentially adjusting or modifying as necessary.
At the end of this process your team should be comfortable in that they actively participated in the effort as desired and appropriate, understand how the root causes and potential improvements were collaboratively generated, and feel pride of ownership in the results.
---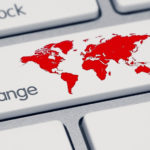 Service Options
Companies can elect whether they just require Appleton Greene for advice and support with the Bronze Client Service, for research and performance analysis with the Silver Client Service, for facilitating departmental workshops with the Gold Client Service, or for complete process planning, development, implementation, management and review, with the Platinum Client Service. Ultimately, there is a service to suit every situation and every budget and clients can elect to either upgrade or downgrade from one service to another as and when required, providing complete flexibility in order to ensure that the right level of support is available over a sustainable period of time, enabling the organization to compensate for any prescriptive or emergent changes relating to: Customer Service; E-business; Finance; Globalization; Human Resources; Information Technology; Legal; Management; Marketing; or Production.
---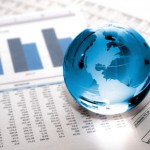 Service Mission
Businesses must see their investments of time, money, and effort in existing, emerging, or newly viable customer-driven solutions overcome the risks and challenges to deliver sustained success and return significant financial reward. Ultimately sustained success is determined by the total customer experience across your solution's customer lifecycle, not just "what's in the box", and is the result of your entire organization working in synchronization to deliver that superior total customer experience; i.e. through a deep understanding of customer requirements and desires, your organization delivers a best-in-class customer experience from initial awareness, through learning and use, and ultimately upgrade or replacement. The Product Management Innovation service delivers systemic design and improvement based on senior executive experience, cross-functional strategic and tactical product/product portfolio management knowledge, and a range of tools, skills and practical experience insights for companies or company business units that want to be market leaders with their existing product or service portfolio and/or create new categories of market-leading products and/or services. Our mission is to collaboratively work with your organization to enable successful delivery of profitable superior customer experience across the solution lifecycle by providing unbiased, experienced-based, and systemic product management expertise addressing processes, policies, systemic customer-driven metrics and business structure through advising and support, analysis, assessment and improvement, tools and training, as well as project oriented services.
---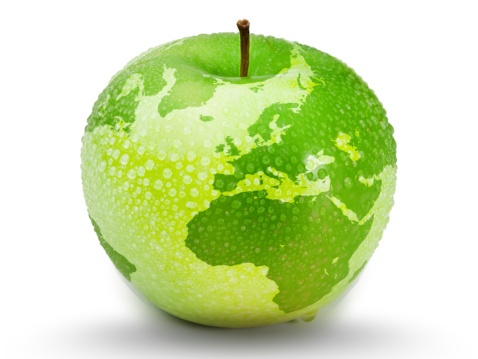 Service objectives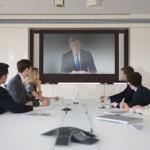 The following list represents the Key Service Objectives (KSO) for the Appleton Greene Product Management service.
Market Analysis
Market analysis is the foundation to your current and future business success and is part of the Business Planning function. This objective focuses on the effectiveness of your market analysis process and can include: information sources and resulting inputs; key contributors to the analysis process; the actionable quality of the outputs from this effort; effective time horizon boundaries; and timely cadence of outputs. There can be numerous sections addressed in a market analysis but in most cases the following 8 are used for an effective market characterization process, each with their own inputs, analysis process, and subsequent output. First is a general market description including market state (current and anticipated), the market ecosystem that surrounds this market today and how it might evolve, market sizing methodology, and trend identification. Next is a customer attributes section including the customer problem or desire, any current solutions that are in use today, unmet needs/drivers creating the new opportunity, how customers measure solution value, customer purchase habits, and anticipated customer evolution. Typically the next section is a customer segmentation process methodology addressing commonality that can be leveraged across multiple segments, key customer expectation or capability differences between segments, segmented customer usage models, segment sizing and prioritization, anticipated common or segment trends, and customer purchase process by segment. Following segmentation is a by-segment customer's purchase analysis describing the channels and channel attributes where these segments purchase. In most cases this involves a multi-channel analysis describing: the channel type; key accounts and their capabilities; account expectations regarding their gross margins; account planning cycles and lead times; ease-of-doing-business expectations; service levels expectations; and expectations of your predictability. Next is the analysis of any seasonality in this market and how it could affect your business regarding product launch windows, promotional timing, and any anticipated revenue fluctuations. Sixth is an analysis of outside forces that could affect your market including: technology; commodity pricing; economic conditions (e.g. is your product a necessary purchase or discretionary purchase); regulatory changes; exchange rates; etc. Next is a description of any barriers to entry that would impact your potential success in this market. Typically the final section is an analysis of potential supporting players in this market that would reduce your risks or increase your success in this market. As you can see, your market analysis provides key information to your next release of products as well as strategic inputs into your long range planning process. The output of this objective is an unbiased SMART (Specific, Measurable, Actionable, Relevant, Timely) assessment and potential corrective actions for your organization's market analysis process. Consulting services for potential corrective actions for improving market analysis results can include: process creation or modification; policy creation or modification; creation or modification of tools, deliverables and communication flows; training delivery.
Competitive Analysis
There is always competition facing your business either directly or indirectly impacting your success. If you feel you don't have direct competitors this indicates one of two challenges for your business: does this market even exist if no one else is doing this solution (the assumption is that your market analysis does prove the existence or potential for a new solution category); or once you enter this new category, competition will not be far behind! This objective focuses on the effectiveness of your competitive analysis process, also part of the Business Planning function, and can include: information sources and resulting inputs; key contributors to the analysis process; the actionable quality of the outputs; and how the process ensures timely identification and potential responses to competitive trends and specific competitor moves. To a large extent, competitive analysis needs to be driven by how your segmented customers perceive the value of the competitor's offering but also includes competitor business attributes that indicate their capabilities and future direction. Fortunately, in many cases, the internet has made gathering a portion of customer perceptions easier than it was in the past although these must be kept in the perspective of how qualitative versus quantitative this information really is and to deeply understand the customers' perception of competitors requires a more holistic look than just a "vocal few". The competitive analysis assessment can include: how effectively the analysis addresses the overall competitive landscape in your targeted market(s); the depth of understanding for the top 3 to 5 direct competitors regarding the customer experience they deliver; your analysis process of how those competitors may move forward and/or respond to competitive threats; what are your anticipated advantages over the key competitors; your process for assessing your business' vulnerability to competitors and potential response. As with your market analysis above your competitive analysis provides key information to your next release of products as well as strategic inputs into your long range planning process. The output of this objective is an unbiased SMART (Specific, Measurable, Actionable, Relevant, Timely) assessment and potential corrective actions for your organization's competitive analysis process. Consulting services for potential corrective actions for improving competitive analysis results can include: process creation or modification; policy creation or modification; creation or modification of tools, deliverables and communication flows; training delivery.
Solution Strategies
As a third part of the Business Planning function, the goal of the Solutions Strategy effort is to describe the "ideal" customer solution from your customer's viewpoint. Solution Delivery, described below, uses this to determine specific products or product generations and their delivery timing. This objective focuses on the effectiveness of your solutions strategies process translating market analysis and competitive analysis results into the ideal total customer experience benefits your solution(s) should deliver and can include: information sources and resulting inputs; key contributors to the analysis process; the actionable quality of the outputs; and how the process ensures timely identification and potential responses to competitive trends and specific competitor moves. The solutions strategy assessment can include: segment selection process; completeness of your ideal customer experience specification process; business model and potential pricing analysis process; functional/organizational capabilities specification process; market readiness analysis process; opportunities and risks analysis process. The output of this objective is an unbiased SMART (Specific, Measurable, Actionable, Relevant, Timely) assessment and potential corrective actions for your organization's solution strategies process. Consulting services for potential corrective actions for improving solution strategies can include: process creation or modification; policy creation or modification; creation or modification of tools, deliverables and communication flows; training delivery.
Solution Delivery
As noted above, Services Objectives 01 – 03 above focus on the Business Planning function and how the product management function supports anticipating the target market, competitor and ideal solution evolution over time to enable your organization to proactively adapt and stay relevant to target customers. The Solution Delivery Objective is all about your product management function's ability to translate Business Planning outputs and solution-specific tactical customer research into actionable specifications, objectives and tactics for implementation and ultimately deliver of one or more immediate total customer experience solutions, and the supporting processes, policies and actions required the across that solution's product lifecycle enabling consistent profitable delivery. The assessment can include: cross-functional planning processes for requirements gathering and trade-offs addressing solution definition, demand generation, purchase process, solution fulfillment, and customer satisfaction; the functional capability assessment process addressing requirements, ability to deliver and gap reconciliation process; ongoing customer experience communication flows across the vertical functions; assessment of strategies and processes that ensure synchronization across the vertical functions; alignment of the solution lifecycle to customer seasonality and the enablement of optimal processes and policies by lifecycle phase; the solution transitions process (obsolescence, pre-launch and launch) for profitably migrating from solutions in the market today to coming next generation solutions; indirect channel account planning; and identification of potential gaps and "white space" breakdowns between vertical functions during solution delivery and management. The output of this objective is an unbiased SMART (Specific, Measurable, Actionable, Relevant, Timely) assessment and potential corrective actions for your organization's solution delivery processes. Consulting services for potential corrective actions to improve solution delivery results can include: process creation or modification; policy creation or modification; creation or modification of tools, deliverables and communication flows; training delivery.
Effective Metrics
The Effective Metrics objective focuses on the use of metrics to enable consistent successful delivery of your total customer experience. It is well understood that metrics drive behavior and so establishing a correct metrics system for customer experience is critical to sustainable success. As previous discussed, customers focus on the value an organization's solution delivers based on their perception of the experience and unfortunately customers don't care about an organization's internal trials, tribulations, or costs that the organization incurs in that delivery. This means that your metrics set needs to include both a well-defined set of customer-driven effectiveness metrics and a corresponding set of internal efficiency metrics for a delivering superior customer experience while maintaining or increasing your profitability. These two sets of metrics need to be tightly interlocked and ideally cascade from the customer experience set into the internal delivery efficiency set. The challenge many organizations can have with metrics can include: the customer gets "lost" in establishing metrics; the metrics didn't evolve with changing market and customer expectations over time; metrics reporting is more of a "grab bag" set of metrics than a cascading structure to enable context and subsequent drill-down for root cause diagnosis; lack of common understanding about what the defined metric indicates and how it is calculated; lack of governance allowing metrics to devolve into a set of "be interesting to also see" meaningless metrics that mask the critical few; metrics that only present isolated snapshots versus meaningful trends; conflicting metrics that cause conflicting actions between departments or functions; lack of anticipating the behavior or side effects the metric may drive; ineffective time sampling either delivering "noise" through oversampling or through delayed sampling missing a critical emerging trend. The Effective Metrics assessment can include: are the right metrics being reported to the right audience, is the sample rate correct; are the metrics customer-driven or "noise" that distracts; are the metrics showing trends or just a snapshot that may be aberration versus developing situation; do the metrics logically cascade to enable a "drill down" to actionable root cause diagnosis and correction; are the communication flows delivering the right actionable metrics to the right audience; is there an effective governance process for metrics creation and modification; and is the right owner held accountable for a metric. The output of this objective is an unbiased SMART (Specific, Measurable, Actionable, Relevant, Timely) assessment and potential corrective actions for your organization's effective metrics process. Consulting services for potential corrective actions to improve metrics results can include: metrics definition or redefinition, development or clarification of how the metrics cascade; metrics process creation or modification; metrics governance creation or modification; creation or modification of tools, deliverables and communication flows; training delivery.
---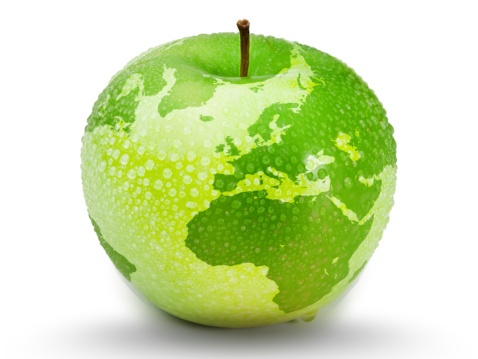 Achievements

Hewlett Packard
HP's optical storage business unit desired to improve its performance by getting closer to customers to enable tailoring of solutions that matched regional customer experience expectations and improve profitability. Utilizing regional market and total customer experience analyses, HP's business unit designed and transitioned its business unit model from a centralized global model to a global technology hub and 3 solution strategy/solution delivery-focused regional business units (Americas, APAC and EMEA). During this transformation, clear cross-functional roles, responsibilities, processes, information flows, and metrics were well defined and implemented. The end results were better regionalized products and processes optimized to deliver and did deliver superior performance in each region.
---

Hewlett Packard
At the time, the consumer optical storage was an emerging hyper-competitive market. Utilizing a total customer experience execution model addressing the consumer's lifecycle from awareness and purchase to repurchase or upgrade, HP brought their CD optical storage product line to a worldwide dominant market position (50%+ market share against significant competitors) through designing and implementing comprehensive demand generation strategies and tactics, solution strategies, and solution delivery processes that delivered explosive growth (>100% CAGR 3 years running) to exceed commitments for revenue and profit worldwide.
---

Seagate Technology
Seagate had the goal of developing their external and network attached storage business unit. Utilizing the market analysis, competitive analysis, and solution strategy and delivery processes, Seagate redefined their solution strategy and solution delivery processes to deliver new versions of Seagate's FreeAgent flagship family, price-sensitive Seagate Expansion products families, expanded the product line to include Seagate's first ever digital video product, and introduced a new SMB-focused BlackArmor network-attached storage and direct-attached storage solutions portfolio, including 24+ month roadmaps for each solution portfolio.
---

Seagate Technology
At the time, Seagate wanted to improve their SMB component storage business, focusing on improved ease-of-doing business experience and improving profitability. Utilizing market analysis to address the VAR channel customer purchase process, they enhanced the go-to-market planning process to deliver systemic marketing efforts and increased execution predictability to increase revenue and market share. Concurrently, using solution delivery analysis, Seagate improved their product transitions process to reduce returns, speed migration to more profitable new products, and gracefully manage channel product migrations for improved channel satisfaction.
---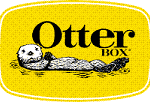 OtterBox
As competition expanded in the mobile protection market space, OtterBox realized the need to improve their account planning and account management processes. Utilizing the market analysis process and analyzing channel/account management feedback, OtterBox redefined their account management process to better align with channel partners and enhance synergistic planning, streamline execution and increase revenue. This resulted in realigning shared and internal planning calendars, revamping the planning process to be inclusive of channel partners, improve collaborative launch processes, and determine marketing programs that capitalized on seasonality and product launch timing to increase revenue and market share.
---
More detailed achievements, references and testimonials are confidentially available to clients upon request.

---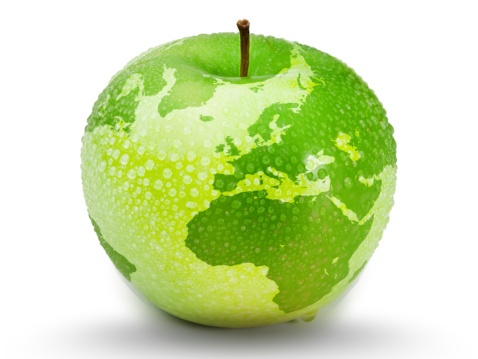 Industries
This service is primarily available to the following industry sectors: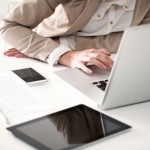 Technology
The goal of any for-profit business is to make money today and even more money tomorrow to meet shareholder expectations, enable investments for the future, and remain a relevant market participant. Since revenue growth is a key indicator of consistently meeting or exceeding customer expectations, ideally business strategies focus on increasing revenue while managing cost as a percent of revenue. To accomplish this, businesses look to the broad array of technology sector players for ways to significantly increase value and enable higher end customer solution price points, increase solution value at the same price for a competitive advantage, and/or reduce fixed or variable costs for the business. In addition to for-profit businesses, many technology sector businesses serve government (FedSLEd and military) and non-profit organizations either leveraging the same for-profit solutions or providing specialized solutions. As defined here, the technology sector spans from components and devices, to software tools, applications and infrastructure solutions. Additionally, many technology providers include consulting and support services required to utilize the technology delivered. The common theme for the technology sector is this is a non-consumer sector and instead purely business-to-business with attributes including: adoption driven by anticipated competitive advantage and/or cost savings; lower price sensitivity; longer and more complex sales cycles involving multiple customer decision maker roles; longer product lifecycles; potential partnering for vertical or customized solutions; a "high push" sales model utilizing direct and/or VAR sales forces actively prospecting for customers and delivering a high touch consultative purchase experience; potentially unique supply chain requirements; and a variety of service revenue opportunities (consulting, training, e-services). These attributes drive the need a very different total customer experience compared to a consumer experience starting with the need to understand both the technology customer's desired experience and ideally the technology customer's end customer. Additionally, technology sector businesses need to demonstrate to customers: sound business continuity capability; flexibility in meeting unique customer needs; and organizational discipline in partnering with customers on lifecycle management including product development, delivery and ongoing service and support.
---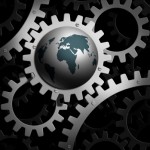 Electronics
Since the Technology Sector discussion above focused on business-to-business, this Electronics Sector discussion focuses on consumer information technology (PCs, printers, tablets and accessories) and entertainment devices (TVs, home theaters and Blu-ray players). Electronics Sector purchasers' primary drivers are price points and anticipated emotional benefits delivered. In fact with consumer sales, correctly using psychological price points can drive sales volume changes resulting allowing optimization of total gross margin dollars for a product or product family. Consumer products also have fast sales cycles when compared to the B2B technology sales cycle above and rely on a consumer "pull" model where demand generation activities focus on driving customers to the point of sale (for more see Retail Sector below). This drives a critical need for brand management and collaborative category planning with channel partners. Once consumers have purchased a product, they want to get to the destination of realizing products benefits as quickly as possible; making the journey of unpack, setup, configure, and learn potential impediments to reaching the benefits and so need to be minimized and/or streamlined as much as possible as part of their experience with a product. Consumers also have more access to and share more information about products than in the past so total customer experience with a product can rapidly generate positive or negative reviews that significantly impact future sales. In the past, consumer products had fast product lifecycles, rapid price erosion, and low or no switching costs when consumers upgraded devices. However, the consumer electronics market is now seeing many products being part of a consumer's electronic ecosystem so vendors need to pay more attention to design changes that impact the ecosystem where the product is used. An example of this is Apple switching from their 30-pin cabling to the Lightning connector. In isolation this would not have had a large impact however in the accessory ecosystem however this move obsoleted not only the extra charging cables a consumer may have purchased with a previous device but also obsoleted products that allowed docking via the 30-pin. This cabling example was a very contained example of an ecosystem impact. Taking a broader view, in the past each electronic device was a relatively isolated point product or a micro ecosystem "island" (e.g. a home entertainment center). However, going forward with the continued expansion of Bluetooth and Wi-Fi connectivity, more and more consumer products are becoming part of consumers' macro home ecosystem. Amazon, with Alexa, FireTV, and content services, and Apple, with iPhones, iPads, Apple TV, iWatch, licensing iOS to auto manufacturers, and content services, are great examples of vendors building out consumer ecosystem product lines and both are also partnering with other vendors to include home automation as part of their ecosystem plays. While fast product lifecycles are still a key success factor for electronics, the need for backwards compatibility and seamless integration into existing consumer ecosystems to protect prior consumer investments are a growing requirement. Refer to the Retail Sector discussion below regarding requirements to sell consumer products through retail.
---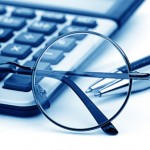 Consumer Goods
Since consumer electronics is discussed above, the focus here is on mechanical, electro-mechanical, and electrical durable goods (>=3 year lifespan) and non-durable goods (<3 year lifespan). Both categories share an interesting history of transformation over time. Taking a very high level historic view, these consumer goods initially focused on improving basic functionality of daily life. A very few examples are: replacing manual processes (e.g. washing machines replacing doing laundry by hand in a washtub), improving effectiveness (Refrigerators replacing ice boxes), accelerating transportation (cars, trucks, railroads and aircraft replacing horse-drawn carriages and wagons). Many of these improvements could not be done standalone but instead were creative outcomes of advances in infrastructure and/or enabling technologies to produce paradigm-shifting solutions. And while history typically doesn't exactly repeat but does tend to rhyme, many established consumer goods categories could be said to be on an evolutionary curve similar the evolution of consumer computing; i.e. driven by competitive forces, enabling technology and consumer desires. This macro evolution tends to flow along the following lines of: invention of basic functionality; functionality-oriented basic industrial design; internal technology changes for reliability; performance or cost improvements; basic controls improvements; emergence of built-in and/or aftermarket accessories to increase features; enhanced industrial design to address style, and provide alternate form factors; enhanced user experience via new enabling technology including digital input and displays. Taken in the aggregate context the impacts of these changes tend to move from macro changes to more ongoing micro refinements. A potential risk in this type of evolution is that a business can become myopic and entrench on just micro changes to existing product lines while missing a category paradigm shift that could deliver significant new growth opportunities or worse, result in the business being niched in the old paradigm of a declining market. Businesses should to try to mitigate this risk by ensuring their market analysis and competitive analysis functions scan for emerging technologies and trends that could signal a paradigm shift and include identifying potential adjacent space markets (e.g. a refrigerator manufacturer considering portfolio expansion to other kitchen durable goods categories) where they can capitalize on their brand awareness and internal competencies common to the broader category. Refer to the Retail Sector discussion below regarding requirements to sell consumer products through retail.
---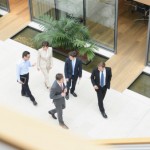 Retail
How retail works cannot be completely covered here so this section focuses on the consumer selling motion and channel requirements for consumer product success with electronics, consumer goods, and consumer-oriented telecom devices. Whereas B2B sales are typically real-time 1:1 complex sales interactions actively working to move customers through the purchase process, retail sales are consumer self-paced and demand generation processes are more formulaic in leading customers from initial awareness to actual purchase. The complexity of retail success resides in creating consumer demand, retail account planning and management, and predictable execution. Retail is all about understanding the desired consumer purchase experience and how effectively and efficiently vendors collaborate with retail accounts in delivering that total experience. Defining channel and account strategies for retail requires an understanding where targeted consumer segments prefer to buy, and the shared and unique experience requirements. Brick and mortar requirements can vary further based on their category types that include: national retail, regional retail, membership warehouses, mass merchants, specialty stores, and even embedded brand stores (Apple, Magnolia Design Centers and cell phone carriers in Best Buy for example), within a more general store format. Generally brick and mortar shopping delivers: a social experience (hopefully a good experience); the ability to touch and see some products in use; the potential for some level of knowledgeable sales person; and instant gratification of leaving with the product in hand. However some downsides for brick and mortar can include: brick and mortar's reliance on foot traffic driving potentially expensive geographic coverage, balancing staffing expense with consumer desired service levels, inventory logistics and balancing, shrinkage (theft both out the front and potentially back door), unanticipated low velocity and/or low volume products taking valuable floor space, and the emergence of e-tailers (online retail) like Amazon increasing price competition and the risk of "showcasing" where consumers go to the store to see products but buy online. E-tailers and traditional brick and mortar accounts that have added e-tailing capabilities have the advantage over pure brick and mortar retailers of: zero incremental cost for geographic coverage; the ability to provide more immediate product information and consumers reviews; the ability to more easily track their individual consumer's browsing and purchase patterns to enable and push tailored offers to registered customers; are in essence open 24/7; and can add, delete or reset their product offerings and pricing much more rapidly than a physical store. Beyond the essential efforts of triggering consumer demand for their retail products, vendors in the retail space not only need to provide quality products but also must have a high degree of operational excellence to meet retail channel needs profitably. The operational excellence required can include: developing a clear channel coverage strategy and associated ROI by retail account; meeting account-internal deliverables required for product set up and ongoing communications including potential Electronic Data Interchange requirements; clear decisions regarding potential needs for product derivatives and/or Minimum Advertised Pricing policies and enforcement mechanisms to minimize price erosion driven by competing retail accounts; understanding and delivering on in-store placement and display requirements; meeting lead times for advertising and promotions; matching internal planning cadence and processes to retails' long-lead planning cycles; understanding price discounts and other costs of doing business with an account; matching internal metrics to the account scorecards and policies; matching internal functional contacts to corresponding account functions; stringent inventory management and product transition processes to match account service level agreements; collaborative product planning, launch planning, and roadmaps for future products; meeting account packaging specifications while maintaining the key role packaging plays in the consumer purchase decision; and knowing which accounts are capable of participating in emerging category products versus only capable of success with well-known products.
---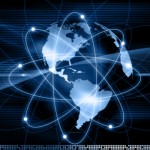 Telecommunications
With the pervasive connectivity provided by broadband over T1, cable, DSL, fiber optics or satellite, cellular networks, Wi-Fi, and Bluetooth, telecommunications spans both business and consumer markets. Telecom products, driven by industry-defined standards, seamlessly integrate into network infrastructures to provide reliable communication and data transfer between various systems and devices on a network. Telecom can be segmented into 3 markets consisting of business, home environments and mobile environments. Business continuity is mission-critical so businesses tend to use 99.9% up-time as baseline expectation for their telecom infrastructure metric since any downtime can result in losses scaling from relatively minor (lost productivity) to catastrophic (lost revenue or data). Utilizing the B2B sales cycle discussed in the Technology Sector above, telecom vendors and/or system integrators need to: demonstrate the robustness of proposed solutions including environmental tolerances and mean time between failure (MTBF) projections for systems and subsystems; meet design requirements including hardware and software security methodologies and solutions; ensure implementation of required redundancy and reliable fail-over capabilities; provide design and implementation support services either directly or through certified 3rd parties; provide overall training on the final implementation; and offer infrastructure management options utilizing in-house resources or qualified outsourced resources trained in managing the components and systems in use. Additionally, businesses typically require these management and repair resources be on-call 24x7x365 and may even require prepositioning of spare components or systems to minimize time lost in replacement logistics. Fortunately home-based telecom environments, using an ISP modem and Wi-Fi in-home connectivity for internet, content streaming services and gaming, are not defined as mission-critical but consumers do expect it all to "just work". And since it would be cost prohibitive for consumers to employ redundancy and infrastructure management specialists, consumers tend to tolerate some failures as long as the environment self-recovers or, worst case, it is easy for the owner to diagnose and manually recover connectivity. These expectations require consumer telecom vendors to deliver typically sub $100 devices that are easily understood in the retail purchase process, easy to set up and configure, and require minimal or no intervention when in use. Unfortunately for the consumer, there is still a ways to go for vendors to meet these expectations so households need at least one reasonably tech-savvy in the family that hopefully will not be leaving for college or moving out before sharing their understanding of the home's environment. Lastly, the mobility segment provides connectivity for business users and consumers almost anywhere via carrier networks and private or public Wi-Fi hot spots. For consumers this is enabling a paradigm shift to personalizing communication and one side effect be the diminishing desire for land-line phones into the home. For business, the paradigm shift can include but is not limited to: the enabling of geographically dispersed workforces beyond just corporate owned satellite offices; supporting remote sales and or service representatives through electronic information access; and enabling real-time factory, warehouse, route sales and delivery service tracking data. The business challenges with both workforce dispersal and mobilization of sales and service are providing robust and secure access to the corporate infrastructure and the increasing complexity of remote management and support of a wide array of phones, tablets, computers, and tracking devices that most likely are not all using the same operating system or operating system version.
---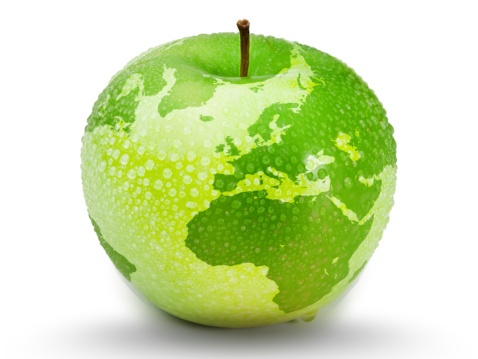 Locations
This service is primarily available within the following locations: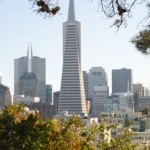 San Francisco CA
There is wide recognition that the Bay Area is a global economic center and the model for high-tech innovation locations. It is the birth place for many iconic global brands including AMD, Apple, Cisco, Google Hewlett Packard, Intel, Logitech, Oracle, and Seagate Technology to name a very few, and the birth place of many innovative technologies and associated global products. This reputation, in part, is a result of partnerships, research, and even entrepreneurial alumni from Stanford, Berkeley, and other universities as well as a high concentration of government and private research efforts including Lawrence Livermore Labs, NASA, PARC and others. This existing base of talent and knowledge along with the continued influx of creative people continually provides a robust environment for the development of new technology, innovative new start-up businesses, and disruptive engineering and scientific breakthroughs. The Bay Area also benefits from almost half of all US venture capital investments and a diverse network of highly specialized business services that support this innovation activity. The area also has a larger per-capita population of early adopters that help drive the refinement and acceptance of technological advances and new applications of technology focused on improving lives and public service infrastructure. While the innovation is highly concentrated in the Bay, most successful companies are or logically need to be deeply integrated into the global economy to maintain grow and enable sustained business which requires insight into unique cultural requirements and the quick evolutionary pace of global markets. Contract manufacturers are also benefiting from the Bay Area's rapid innovation environment and new business creation by offering the benefits of reliable and innovative manufacturing. Exploiting the latest technology trends creates a need for rapidly developing advanced assembly processes and cost-effectively producing innovative products ahead of potential competitors.
---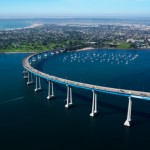 San Diego CA
San Diego is a close peer of the Bay Area in many ways regarding innovation in advanced manufacturing, information and telecommunication technology, clean energy, life sciences, and health care. While it doesn't make sense to repeat a lot of the overall observations included in the San Francisco location writing above, San Diego benefits from their own innovative companies as well as satellite business units of global companies including AT&T, Epson, Hewlett Packard, Intuit, Kyocera, Nokia, Semantic Research, and Qualcomm to name a very few. Significant growth is occurring in innovative efforts particularly around biotechnology, biomedical products, clean technology and information technology. Like the Bay Area, San Diego benefits from institutional education and research done at UCSD and has a significant talent pool that benefits the area's industries with highly-skilled engineering, science and technology talent. And as with the Bay Area, manufacturing benefits from the need for rapidly developing advanced assembly processes and cost-effectively producing innovative products ahead of potential competitors. San Diego also benefits from an active venture capitalist investment environment across biotech, consumer products and services and software.
---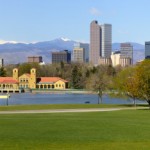 Denver CO
The Metro Denver region, which includes the seven-county Metro Denver and north along the I-25 corridor, provides a highly educated workforce coupled with an affordable business environment. In fact, Colorado is the nation's second-most highly educated state for residents; 42% having a bachelor's degree or higher according to the U.S. Census Bureau in 2014. Key industries along this corridor include: Aerospace with almost 20,000 private aerospace workers; Bioscience, both academic and clinical discovery, employs about 15,000 bioscience workers in approximately 600 companies; Broadcasting & Telecommunications with about 43,000 workers; Energy with about 50,000 workers in approximately 3,000 companies including cleantech and fossil fuels subsectors; and Information Technology-Software focusing on innovation and entrepreneurship for information technology companies. Some of the major employees serving U.S or global markets include Ball Aerospace, Broadcom, CenturyLink, Comcast, DISH Network, Hewlett Packard, Intel, Level 3 Communications, Lockheed Martin, Micron Technologies, Vestas, and Woodward. The region's higher education system is one of the area's greatest assets, having eleven four-year public and private colleges and universities, including the University of Colorado, Colorado State University, University of Denver, and Regis University offering under-graduate through doctorate programs in Engineering, Computer Science, Information Technology, Medicine, Natural Sciences and Business to name a few. Recently the US Patent Office opened its first satellite office west of the Mississippi in Denver with 20 patent judges to handle appeals and about 120 jobs total. The Denver satellite location was chosen based on the region having has one of the highest per capita rates of people with science and technology degrees along with the desirable location to recruit and retain the most talented workers.
---
Austin TX
Austin features no personal income tax, and overall the state has one of the lowest state and local tax burdens in the nation. With these low tax rates, Texas ranks about 41st among the 50 states in taxes paid per $1,000 of personal income and provides a business-friendly environment that attracts many businesses including Applied Materials, AT&T, Dell, Flextronics, Hewlett Packard, IBM, Intel, and more, ranging from their business headquarters or business units to design centers and operations centers. This combined with an educated, bilingual, multi-tiered workforce with skill sets that range from high-end technology design, development and marketing to back-office operations providing customer service and support across a variety of services and solutions has enabled many new businesses to form and enticed a number of others to relocate there. This overall ecosystem provides cost-competitive growth for some of the most successful companies and with the abundance of technology companies located there earned the nickname Silicon Hills in the 1990s. Since Michael Dell started selling computers from his University of Texas dorm room, thousands of other start-up businesses were created and grown while capitalizing on the talent pool in Austin. Austin continue to promote new business creation with entrepreneurs able to take advantage of resources such as the Austin Technology Incubator, the technology commercialization programs at the University of Texas' IC2 Institute and the Central Texas Angel Network that matches investors and promising new companies. All this has enabled Austin to rank highly as a business-friendly city and allow businesses to capitalize on the high quality workforce, capacity for innovation, low cost of doing business, and the quality of life provided there.
---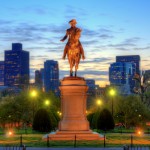 Boston MA
Boston and its surrounding greater metropolitan area is included as a peer to the other locations discussed and is ranked the 6th largest US economic center driven by the business and professional services, defense industry, education, financial, high-tech and medical sectors. The intellectual capital driving this comes in large part from the educational and research of more than 100 colleges and universities located in the metropolitan area. Over time employment has shifted from traditional manufacturing jobs to technology and services located in the Boston metro area and along the Route 128 corridor. This economic shift also has resulted in a large volume of technology related patents, licensing, and venture capital activity in categories including computers, medical equipment, navigational solutions, software, and military applications. Items and goods produced include: machinery, medical and navigational instruments, chemicals, metals, rubber products and clothing, computers, software, missiles and missile guidance systems, ships, shoes and boots, and textiles. The Route 128 corridor and Greater Boston area continue to be a major center for venture capital investment and technology remains an important sector providing up to 20 percent of all wages in the area. Medical and Life Sciences are similarly important contributors to the area with hundreds of biotech and drug-developing companies capitalizing on the contributions of Harvard, MIT, and other nearby universities and research hospitals. Manufacturing adapted to this economic shift and continues to produce computers, electronic components such as microchips, communication devices and systems devices including military solutions, and automation products.
---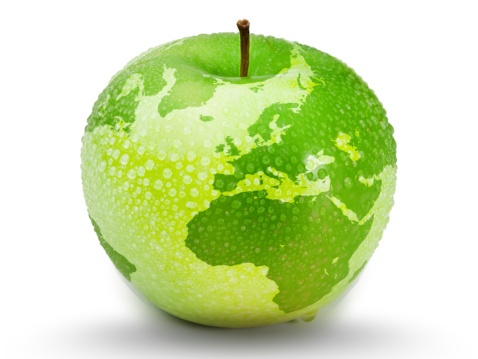 Clients
This service's current clients or employers include:

Hewlett Packard
Prior to the company split in November 2015, Hewlett Packard company was a provider of products, technologies, software, solutions and services to consumers, small and medium sized businesses (SMBs) and large enterprises through a variety of channels and selling motions. The Company offered personal computing devices; imaging and printing related products and services; enterprise information technology (IT) infrastructure, including server and storage technologies, networking products and solutions; and a variety of customer services, including consulting, outsourcing and support services.
---

Seagate Technology
Seagate is the global leader in data storage solutions, developing amazing products that enable people and businesses around the world to create, share and preserve their most critical memories and business data. Over the years the amount of information stored has grown from megabytes all the way to geopbytes, confirming the need to successfully store and access huge amounts of data. As demand for storage technology grows the need for greater efficiency and more advanced capabilities continues to evolve. Today data storage is more than just archiving; it's about providing ways to analyze information, understand patterns and behavior, to re-live experiences and memories. It's about harnessing stored information for growth and innovation. Seagate is building on its heritage of storage leadership to solve the challenge of getting more out of the living information that's produced every day. What began with one storage innovation has morphed into many systems and solutions becoming faster, more reliable and expansive. No longer is it just about storing information; it is about accessing and interpreting information quickly, accurately and securely.
Seagate Technology – Click Here

---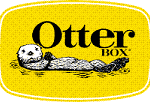 OtterBox
Starting in 1998 with a line of dry boxes, OtterBox has evolved into the No. 1-selling case for smartphones in the U.S. and a global leader in mobile device protection. Its diverse lineup of protective solutions for smartphone and tablet devices is the result of precision engineering, diligent testing and continual technological advancement, giving technology users the confidence to make the most of their mobile world. OtterBox is an eight-time honoree on the Inc. 5000 list of fastest growing private companies in the U.S. and was named one of "America's Most Promising Companies" by Forbes Magazine. The company is headquartered in Fort Collins, Colo., with offices in San Diego; Boston; Cork, Ireland; and Hong Kong.
---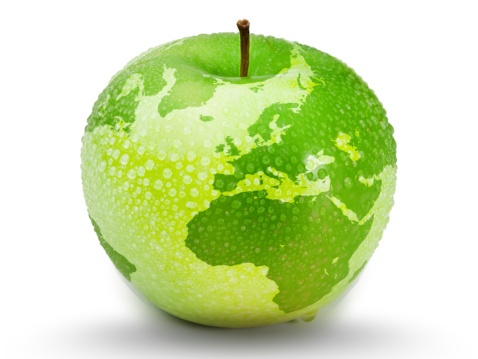 Benefits
Production
Customer experience
Product leadership
Strategic roadmaps
Robust specifications
Development strategy
Solution alliances
Competitive advantage
Lifecycle management
Optimized inventory
Profitable transitions
Marketing
Value proposition
Customer experience
Competitive advantage
Marketing alliances
Channel strategy
Account planning
Lifecycle marketing
Psychological pricing
Sales acceleration
Funnel strategy
Management
Strategic planning
Business cadence
Category lifecycles
Delighted customers
Optimized functions
Synergistic teams
Strategic alliances
Synergistic metrics
Systemic execution
Reduced risk
Bronze Service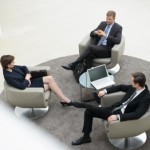 Monthly cost: USD $1,000.00
Time limit: 5 hours per month
Contract period: 12 months
Bronze service includes:
01. Email support
02. Telephone support
03. Questions & answers
04. Professional advice
05. Communication management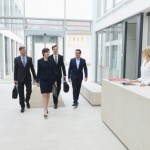 SERVICE DESCRIPTION
The Bronze Client Service (BCS) for Product Management provides clients with an entry level option and enables client contacts to become personally acquainted with Mr. Lumb over a sustainable period of time. We suggest that clients allocate up to a maximum of 5 Key Employees for this service. Your Key Employees can then contact the consultant via email, whenever they feel that they need specific advice or support in relation to the consultant's specialist subject. The consultant will also be proactive about opening and maintaining communications with your Key Employees. Your Key Employees can list and number any questions that they would like to ask and they will then receive specific answers to each and every query that they may have. Your Key Employees can then retain these communications on file for future reference. General support inquiries will usually receive replies within 48 hours, but please allow a period of up to 10 business days during busy periods. The Bronze Client Service (BCS) enables your Key Employees to get to know their designated Appleton Greene consultant and to benefit from the consultant's specialist skills, knowledge and experience.
---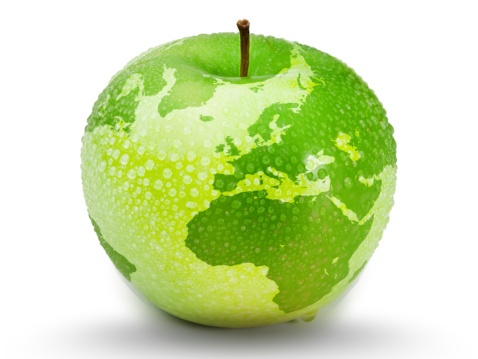 Silver Service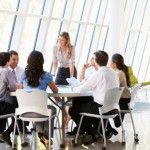 Monthly cost: USD $2,000.00
Time limit: 10 hours per month
Contract period: 12 months
Bronze service plus
01. Research analysis
02. Management analysis
03. Performance analysis
04. Business process analysis
05. Training analysis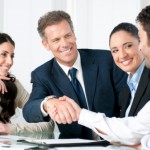 SERVICE DESCRIPTION
The Silver Client Service (SCS) for Product Management provides more time for research and development. If you require Mr. Lumb to undertake research on your behalf, or on behalf of your Key Employees, then this would understandably require more time and the Silver Client Service (SCS) accommodates this. For example, you may want your consultant to undertake some research into your management, performance, business, or training processes, with a view towards providing an independent analysis and recommendations for improvement. If any research and development, or business analysis is required, then the Silver Client Service (SCS) is for you.
---