Process Excellence
Accredited Consulting Service for Mr. Boland MA FCMA FCIS Accredited Executive Consultant (AEC)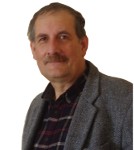 The Appleton Greene Accredited Consultant Service (ACS) for Process Excellence is provided by Mr. Boland and provides clients with four cost-effective and time-effective professional consultant solutions, enabling clients to engage professional support over a sustainable period of time, while being able to manage consultancy costs within a clearly defined monthly budget. All service contracts are for a fixed period of 12 months and are renewable annually by mutual agreement. Services can be upgraded at any time, subject to individual client requirements and consulting service availability. If you would like to place an order for the Appleton Greene Process Excellence service, please click on either the Bronze, Silver, Gold, or Platinum service boxes below in order to access the respective application forms. A detailed information guide for this service is provided below and you can access this guide by scrolling down and clicking on the tabs beneath the service order application forms.
The Business Process Analysis (BPA) option is currently available for this service
You can request a demonstration of this particular consulting service, without any prior commitment, simply by completing a Business Process Analysis (BPA)application form. It will only take you approximately 20 minutes. For further details please CLICK HERE. Please note that this service option is subject to ongoing availability.
Consultant profile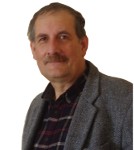 Mr Boland is an approved Executive Consultant at Appleton Greene and he has experience in production, finance and management. He has achieved a Master of Arts in Finance and Accounting, a FCMA and a FCIS. He has industry experience within the following sectors: Consultancy; Manufacturing; Non-Profit & Charities; Food & Beverage and Pharmaceutical. He has had commercial experience within the following countries: United Kingdom; South Africa; Germany; India and China, or more specifically within the following cities: London; Johannesburg; Dusseldorf; Bangalore and Beijing. His personal achievements include: introduced group-wide reporting; rolled out 30 plus installations of new software (SAP); achieved manufacturing savings of over EU 400K and resolved debt collection problem for Scandinavian utility provider. His service skills incorporate: Lean Six Sigma; Minitab workshops; training development; accounting processes and positive change.
To request further information about Mr. Boland through Appleton Greene, please CLICK HERE.
---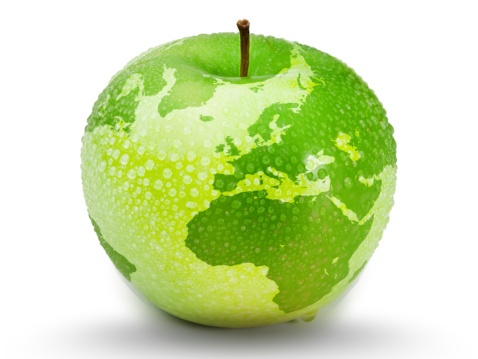 Executive summary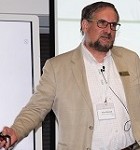 Process Excellence
In a changing world businesses need to be responsive and be able to change their business processes to meet changing needs. In a competitive world only those who can delight their customers will keep their customers; only those who can provide excellent service on an ongoing process will remain competitive. Thus, the ability of key business processes to perform excellently is critical to business success. To achieve this, processes need to be both efficient and effective. Efficiency requires that the processes run smoothly all the time, regardless of surrounding circumstances. Effectiveness mean meeting and exceeding customer expectations. It is always important to see each process in the context of its environment, recognising that it is not possible to optimise all processes within a system. Before any detailed work is carried out on an individual process it is important to understand the system within which that process operates.
Many companies have tried and failed to run improvement projects and campaigns; these often fail for three reasons: There is no clear definition of projects which are needed to improve the overall business performance; there is lack of senior management engagement and finally communication within the organisation lacks clarity and direction. I lead Process Excellence initiatives which address all these issues, and thus deliver successful and lasting transformation. By leading process based transformation, we ensure that all staff are engaged and motivated and learn the necessary skills to continue the process on an ongoing basis, that is that they will adopt and apply continual improvement.
---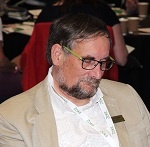 Service Methodology
No process works within a vacuum; nor does any system. For this reason, Process Excellence can only be successful and long lasting if it comes from a systems thinking perspective. Before embarking on a project to deliver process excellence, it is important to see the business as a whole, or as a system, working with senior managers from all process areas of the division or group, we together gain a high level understanding of the business and the issues it is facing. This allows managers to understand their business from a high level, and highlights key areas in need of process improvement. This is represented in a "System Map". The work of producing the System Map with managers will also expose the "golden thread" that runs through the business and which any process excellence initiative needs to seek to develop. The map will also highlight important feedback cycles within the organisation. This work will clarify the overall objectives of the organisation, and clearly indicate areas within the business which will lead the improvement initiatives.
Successful change and process excellence should be built on existing strengths within the organisation. For this reason, Strength based change methodologies are applied; these allow the organisation to build on and appreciate what it has and continues to do well. In doing this change is seen in a positive light, and the adverse effects of "deficit" based change are avoided. A key element in the process improvement is the selection of key players within the organisation who can be used to encourage and drive the initiative. In this context they become "change leaders". They will work as team leaders; process based teams will be heavily involved in the change process, in order that the initiative is accepted and embrace the changes making it "theirs".
---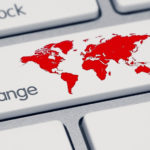 Service Options
Companies can elect whether they just require Appleton Greene for advice and support with the Bronze Client Service, for research and performance analysis with the Silver Client Service, for facilitating departmental workshops with the Gold Client Service, or for complete process planning, development, implementation, management and review, with the Platinum Client Service. Ultimately, there is a service to suit every situation and every budget and clients can elect to either upgrade or downgrade from one service to another as and when required, providing complete flexibility in order to ensure that the right level of support is available over a sustainable period of time, enabling the organization to compensate for any prescriptive or emergent changes relating to: Customer Service; E-business; Finance; Globalization; Human Resources; Information Technology; Legal; Management; Marketing; or Production.
---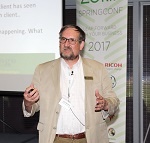 Service Mission
The aim of this proposition is to deliver successful and lasting change, which is embraced by all levels of an organisation, and which leaves a legacy and culture of continual improvement, and the internal skills to continue the transformation. Team members should be given the skills to understand the objectives on process improvement and be able to lead future projects. Overall an understanding of variation in processes will be embraced, and negative behaviour to variation will stop. As part of this, basic statistical process control techniques will be adopted; where clients wish software can be taught to aid statistical analysis (for example: Baseline, Winchart or Minitab, depending on clients' needs).
When fully embraced and adopted by managers, business experience a positive and dramatic change in organisational behaviour. Data becomes more reliable, as the need to and desire to distort data is clearly seen. Through team sessions teams will be taught improved methodologies, ranging from meeting management to planning act ivies; in particular consensus decision making tools are introduced through the initiative. These have distinct benefits outside the process improvement initiative and should have benefits throughout the company. All staff in the organisation, whether involved in the direct activities will be informed of the initiative, its objectives and how it will run. This can be through large briefing sessions or smaller workshops for all staff. Communication should be and be seen to be transparent and on both directions.
It is important that the initiative is seen in a strong light; to do this current and past successes of the organisation need to be celebrated and built upon. This will be done using positive change solutions. In addition the work of W.E Deming will be introduced and discussed. Past successful initiatives of this sort have led to significant benefits for clients; one was able to bring an outsourced manufactured component inhouse at a saving of at least $400,000 per month; another resolved cash flow collection problems, with an immediate in flow of cash of $1,000,000, and improved regular incomes,
---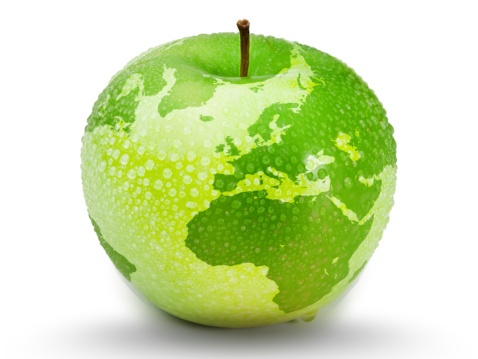 Service objectives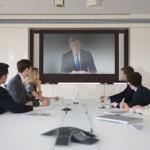 The following list represents the Key Service Objectives (KSO) for the Appleton Greene Process Excellence service.
Systems Overview
No business process operates in a vacuum, nor does any business system. Before any work on Process Excellence can be undertaken is it important to gather a detailed understanding of the business environment in which all processes operate. This is fundamental to process excellence. This will indicate key suppliers and customers as well as alternative or additional business streams. Additionally, critical "support" processes will be identified, which may contribute to new solutions. A systems approach will indicate key feedback loops within the system which need to be observed or which may contribute as inputs to problem processes. It is often a surprise for senior managers to work together to see their organisation mapped. It often leads to a clarity of understanding as to what the key and core processes are. Such an approach will identify the "golden thread" which must run through all processes in order to fulfil the organisation's objectives. It also identifies initial areas of concern or excellence which can be used to commence work on. Before this mapping is completed process Reviews for all process may be carried out, unless it is very clear which processes need to be improved. An important output of this stage is an agreement on the processes to be improved, and the selection of key staff who will be involved in the process. This will allow for a detailed analysis of training needs and current skills of those who may be involved in the project. In addition, it is important to ensure that this initiative is communicated across the organisation. Such communication may be through large "conference" type meetings, but are better managed through small workshop groups across the company. It is important that everyone in the company is given the opportunity to embrace the initiative.
Process Reviews
The Process for improvement may come from any area of the company; ideally, but not solely, multi-functional processes have the best value in process excellence initiatives. (Thus an issue with cash collection may cover finance, sales, and order processing.) The details shown below apply to all processes which are selected for improvement. Having identified the processes for improvement, and reviewed the skills matrices, the potential team members are gathered together for workshops to explain the methodology that will take place. In particular, the importance and use of PDCA will be discussed with the teams. The group will first be facilitated in understanding the current process from inputs to outputs and production of the one paged summary document (SIPOC). In order to understand how each process operates currently the team will together produce detailed flow charts of the process, highlighting areas of concern to address, and of excellence to build upon. Further understanding as to how the process runs today will be gained by looking at data for current performance. If this does not exist in the appropriate format, it may need to be gathered again as the process run, which can be in itself a useful exercise. Having gathered the data the teams are taught to and then analyse the data. The analysis primarily concerns Statistical Process Control (SPC), and may be done using software (Baseline, WinChart and Minitab) depending on the Clients current and future needs. At this early stage it is useful for some sort of Visual Management to be introduced by each team. (These would include team details, up to date performance data recorded in SPC charts and any other information useful to outsiders). These serve as useful places for regular meetings about process performance. The process reviews of the as-is processes are summarised onto one page documents, showing key process steps, areas of concern and excellence, and customer needs and expectations. These are submitted to the senior management for review and comparison with the initial systems map.
Process Transformation
This step takes place after each team have completed the Process Review for their process. Thus this may be running at different times throughout the organisation for differing processes. Building on the work completed so far, the team needs to understand what is causing the variation in the process, and, if unacceptable, what can be done to improve it. Some of these improvements may come from the initial flow charts, but it is important to ensure that no changes are made to processes without an understanding of the expected results of the change. The data then coming from the process is checked to see if these expectations have been met, and if not, why not. This stage involves imparting skills in analysing data, and in developing new theories. These methods will be taught to teams at this stage (Lateral Thinking and TRIZ). Distinction is made between "quick wins" and "longer term solutions"; the difference being defined by the organisation, but essentially seeking that quick wins are low cost, easy to implement and reversible. Throughout this stage data will be collected from the process and monitored in SPC charts, and displayed on the Visual Management boards. A key aspect of these charts is the ability that operational staff have to monitor the process themselves, and to act to keep the process in control.
Standardise Process
Once a process has been improved and is meeting the levels required for it, it is necessary for the improvement team to prepare to withdraw. This is done by standardising the process in its current form. The improvement team will document in high quality how the process runs today. It should also define the terms under which changes to the process may be made, if any; In particular it should address in detail how often data is to be recorded and monitored, and the actions for the operating teams to take in case the process ceases to be "in control". The initial one page document produced by the team should be updated by the team to reflect the current reality, and should be displayed prominently on the visual management board. As the process is handed over the role of the Visual Management Board is increased, as it will show any actions taken to address out of control situations in the process; it continues to be a useful aid to senior managers who walk from process to process. It is therefore important that this board is kept live and managers involve themselves to ensure it is used and up to date.
Programme Review
Once all the processes have completed through to standardising, in addition to the regular reviews which will take place, it is important for senior management to complete their system overview by reviewing current process. This should be a celebration of success, so is ideally done with all project team members present. Teams which have not been so successful should not be excluded, but an attitude of learning adopted. This is a critical event for management to put the System Overview in context, and to see the benefit of the initiative that has taken place. Part of this review should be to agree and document future reporting requirements from these improved processes, and to listen to those involved for ideas for next steps. It would also capture learning lessons from the whole organisation; what went well, what did not go so well and what would we do differently next time. It is important to maintain the inertia developed in the last initiative, and to find a way to use this to the benefit of the organisation. This cannot be predetermined, depending much on the engagement of staff in the earlier phases. Having been through this process the organisation should be well able to manage its own future initiatives. This is the objective of the programme, to leave the consultant able to walk away knowing that the organisation is well skilled to carry on.
---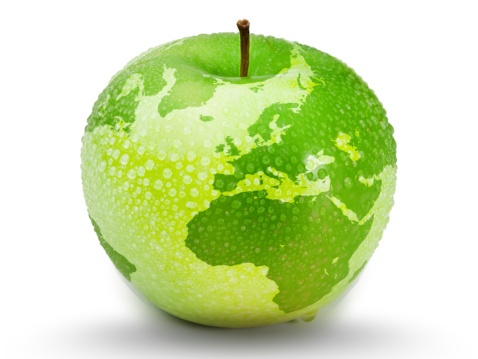 Testimonials

A.Friedr Flender AG
Mr Boland worked with remarkable success in his entrusted tasks and he contributed considerably to the success of the company in the last years. His personal conduct was faultless, as regards system and effort, and was marked with high timeliness. He was equally regarded by the Board, employees and colleagues, and fulfilled his responsibilities effectively and successfully, with a high degree of loyalty. He orientated his staff towards goals and success. He was an acknowledged partner and leader due to his technical knowledge and team guidance.
---

Knauf Insulation Ltd
Mr Boland has been heavily involved in our Process Excellence initiative from the start, providing invaluable support throughout. This support has been wide-ranging, covering many aspects from consultancy and advice for the management of the initiative across our pan-European businesses through to delivering training and advice to specific manufacturing, technical and engineering projects. The depth to which Mr Boland has embraced his role has meant that he has gained an exceptional level of knowledge our manufacturing processes. So much so that he has become an acknowledged source of technical and engineering advice – especially regarding optimisations specific to our processes. A rare combination for someone external to our organisation. I believe he would have been just as confident in running most of our processes as he would delivering any of his training subjects. His willingness to become involved and keenness to understand, combined with his already considerable multi-faceted experience is an invaluable asset to any company at any level – and I am more than happy recommending him in any of the above disciplines.
---

Fortum
Mr Boland is a great coach, trainer and a consultant. He works easily with top management all the way to first line employees. He has high ethics and has a high motivation in helping you with whatever questions you have regarding business and process improvement. I've worked with Mr Boland for a couple of years within the areas of business process management and lean six sigma. He was our company's key trainer and coach. I can recommend Mr Boland to anyone interested in improving the skills and competences related to process improvement and lean six sigma!
---

Glaxo Smith Klein
I'd recommend Mr Boland as a trainer from my Six Sigma Black Belt course. I enjoyed the training; Mr Boland was an engaging and knowledgeable presenter and I thoroughly enjoyed my time working with Mr Boland, his pragmatic open approach, and ability to convey some complex concepts simply.
---
More detailed achievements, references and testimonials are confidentially available to clients upon request.
---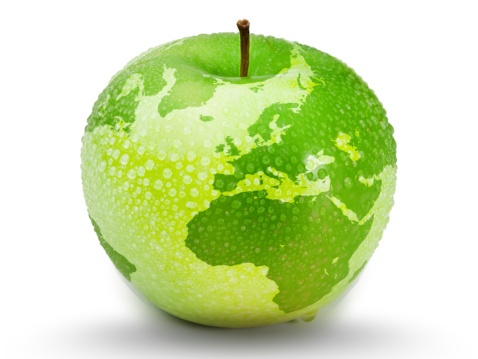 Industries
This service is primarily available to the following industry sectors: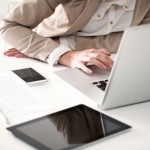 Consultancy
In my time in consulting there has been a large shift from working for clients to working with clients. Given the prices paid, clients wish to gain more than the immediate work, and hope to be enabled to drive change themselves. Traditional consultancy seeks to recommend to management how the production staff should be treated to maximise output and efficiency. This traditional approach to consulting, as evidenced by companies such as McKinsey, suggests management to implement new policies and procedures. This is typically handled by the individual who carried out the study. In more recent years there has been a negative reaction to this approach, and a desire for a more "holistic" methodology in which the full system is understood, and buy in for all stakeholders is sought. This is seen as more sustainable; writers such as Peter Block and Peter Drucker have advocated such methods. Indeed Peter Drucker himself was a master of diagnosis and prognosis, typified by the ability to ask penetrating and challenging questions. The Consultancy sector appears to be struggling from its own past; many are critical or at best cynical of consultants, seeing limited value in paying high costs what they could do for themselves. With the internet many techniques and methods are available at no cost. Despite this banks and investors still rely on the work of the large consulting companies when carrying out Due Diligence exercises, or addressing concerns they have within businesses. One key attraction is the close link that such Consultancies have to accounting and legal professionals. However, there are those who realise the need for an outsider to facilitate consulting investigations. This has led to the growth of smaller consultancies, whose aim is to leave the company with more skills in it then when they arrived. Despite modern technology allowing remote working Consultancy continues to be preferred as requiring a personal approach. Certainly, to gain a good understanding of a business without visiting in person is difficult, if not impossible. Success in Consultancy is very much dependent upon building trustful relationships. This requires the consultant to have a good basis of knowledge upon which this trust can be built. Because of the move away from large Consultancies, and the rise in unemployment amongst skilled professionals, there has been a growth in the number of small consultants; in the UK in 2014 there were 80,000 consultants. The future should allow smaller consultants to gain access where in the past the larger companies have been prevalent; there is a greater willingness from smaller consultants to challenge the clients of what the "need" and to enter into discussion as to what is better for them. Much of this is driven by the need to use more personal and intimate techniques such as appreciative inquiry. With more older and experienced people available, consultancy can and should be able to offer a vast amount of skill and knowledge to clients, which would otherwise be wasted.
---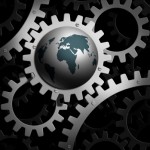 Manufacturing
Manufacturing world-wide, is influenced by developments in technology. In research and design, cloud based technology is having a considerable impact, allowing design to be offshored, particularly to design centres, such as India. In operations, smaller pcs, and tablet based technology are finding their way into the production process. This is really a mixed blessing. The ability to gather considerable amounts of data, can lead to more confusion at the workface than to solving problems. One Process Engineering company where I worked as a consultant, where able to measure the thickness of materials on a conveyor belt system on which material was transported. Sensors were able to measure the thickness of the material at 100 points across its width, every second. The width of the material did not exceed 2 metres. Whilst measurement across the width was important to the process, the system which showed these 100 measurements every second was intelligible; my recommendation was to take sample readings both across the width and in time, to eliminate the "noise" from the data. When this suggestion was accepted it allowed for a much clearer analysis of the data to immediately highlight problems in the process. In production processes, robotics are increasingly more important. These are often introduced as part of lean manufacturing, as the time they take to complete most tasks in relatively stable, and thus the flow through the process easy to calculate and monitor. With robotic automation the use of "fail safe" technologies is increasing important, with "Andon" methods to warn of problems and to shut the production line down. This had meant the human operators are not excluded from the process, with one person being responsible for a number of robotic or automatic (such as CNC machines) machine cells. Thus today the challenge must be to use technology correctly, and to continue to engage people as experts in the process. Virtual teams are increasingly more important, with managers often taking responsibility for a number of plants across the world. My work in manufacturing has increasingly involved new statistical methodologies such as design of experiments. The pressure from Far East producers is likely to intensify. China, Taiwan and Vietnam are likely to become more competitive. Japan is not likely to lose its place in the production of Electronic goods and in the automotive sector. The development of new manufacturing countries in the automotive industry, particularly in the old eastern Europe, such as Skoda as an offshoot of VW, and Hyundai, now the 5th largest auto manufacturer, and established initially by Ford in Korea, is likely to be reflected in other industries. Both Automotive and Aerospace a pushing the long awaited move away from specification, to the adoption of true world class quality, "on target with minimum variation". In order to compete in a global market western manufacturers will need to become more efficient. This does not require large investments, but requires culture changes to all the organisation to embrace both continual improvement and lean methodologies.
---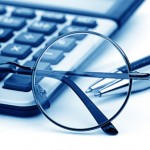 Non-Profit & Charities
The not for profit sector is wide, covering charitable foundations to government departments and non-governmental organisations, as well as religious foundations. In the UK, the most recognisable not for profit organisation is the National Health Service (NHS). Founded by the Labour Health Secretary Aneurin Bevan in 1948, with the aim of providing good health care to call, free at the point of service. The common ground is that all money earned or generated is used to accomplish the organisations objectives. The NHS objective of "free at the point of service" typifies many UK not for profit organisations, such as the Citizens Advice Bureau, Samaritans, RSPCA, RNLI, RNIB. The writers' experience of delivering change within the NHS is of staff who are desperate to see change, led by managers driven by counter-productive targets. Recently there has been a growth in the Charity sector, but government not for profit organisations are struggling with financing and in balancing their budgets. In the UK the NHS is under extreme pressure. In schools, new solutions for funding and excellence have been sought. With the demise of Grammar Schools, "Academies" are the new "solution" for providing high level education. These could well indicate the new direction being taken, which is local management and local responsibility. Much activity within not for profit organisations (such as "Business Wales" is led from a devolved situation) Thus in not for profit, devolution is the rule, rather than centralisation. The not for profit sector is unlikely to see any reduction in activity; on the contrary increased activity is likely. For the reasons that this sector grew, lack of government or private funding, growth is probable. In specialist areas such as health or education barriers to entry still exist, and without specific experience of these areas it is hard to gain access. Additional ways of giving donations, and tax benefits of doing so would assist the sector; the development of social media (Facebook) and modern technology may allow the organisations to become better known, and their activities more widely publicised. Against this, increasing impatience of the public with cold calls and what is seen as harassment, will require the organisations to be more discrete in their collection activities. As was discussed earlier, the sector depends largely on independent and localised staff, many of whom may be volunteers. This independence is likely to come under pressure as both governments and private sector seek to gain influence by buying their way in. The sector is likely to be squeezed between the pressures of governmental and commerce in the one hand and volunteers with social agendae on the other. This may lead to increased accountability; certainly large corporate donors may require this. The sector will see continued growth; success will be determined by the ability to manage this growth while driving efficiency and effectiveness without increasing resources. Thus the sector is in need of more advice on driving excellence and achieving quality.
---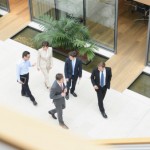 Food & Beverage
Many larger companies in this sector have developed from manufacturers and by embracing agriculture where able to control the full supply chain of agricultural product. Outside the alcohol sector, the industry is strongly influenced by health foods, as well as by the frozen goods market. The sector covers the whole product life cycle. In Beverages, the sector may be divided between alcoholic and non-alcoholic. In terms of development of the sector non-alcoholic it must be seen as the area where development took place. Led particularly by Coca-Cola methods for production of extremely large quantities of bottled produce were devised. The sector must also take the credit for the development of packaging in terms of tins and Cans, and more recent PET, which had cross-overs into another sector, that of man-made fibres in clothing. The development of branding and marketing was much influenced by this sector, in the drive to distinguish similar products which were essentially the same; (examples of this might be Coca-Cola vs Pepsi or differing Beers against each other). Both sectors within the main sector are working against current trends; the efforts of governments to reduce both alcohol and sugar intakes, is leading to more transparent packaging and changed marketing tactics. The sector is being forced to appear socially responsible and not to encourage obesity or addiction. The latter is also a concern the alcoholic sector of the beverage industry, which is having to stop catering for younger drinkers with such things as "Alco-pops". At the front end of the sector traditional resellers are being challenged by new entrants who have wider foot prints and are thus able to command lower prices and able to sell cheaper. In the UK Asda has been acquired by Walmart, whilst two German entrants, Lidl and Aldi are taking over from traditional Grocery resellers, who appear to be at a loss how to respond. With food quality becoming a key concern, it is likely that this sector will become increasingly subject to government legislation. In the USA the FDA (Food & Drug Administration) is already becoming active in requiring Food Safety Incident reports. In the UK, it is likely that the FDA's example will be followed, as it has in the Pharmaceutical Industry. As in that industry FDA regulations have become standard and accepted across Europe; one can expect the same to apply in the handling of food and drinks where quality and safety are paramount. Given a current resistance to Genetically Modified Foods, and the pressure for Organic products, this is likely to continue in the future. The increased concern about Carbon Foot prints will add to the pressure for locally made products. The sectors will not see significant downturns; vitamin fortified waters, and energy drinks will continue to fuel the need for new products. The future will be based on strong marketing and on efficient and effective production processes.
---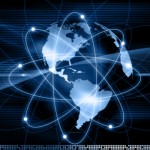 Pharamaceuticals
The USA's FDA has a strong role to play in pharmaceutical safety across the world. With concerns about product safety rising, and less risk adverse regulation, a more recent issue to arise has been that of animal testing. Although unpopular, some producers continue to use animals to test products. Many argue this testing is necessary before permitting testing on humans. It is therefore highly regulated in itself. Companies which practice it are subject to much abuse, with damage to their premises often being inflicted by animals' rights campaigners. Testing before production and after remain a challenge. Clinical trials are controlled aggressively, meaning costs are higher. In production tests are carried out at each stage of the production line, (to produce traceability in much the same way as the aero industry). If these tests do not give satisfactory results every batch will be condemned and not available for sale. Given the very high costs of some components, this is a concern, and requires producers to have world class production facilities. Costs of medications need to be controlled. Pharmaceutical companies have high R&D costs and need to recoup these fast. Success comes by bringing new drugs to the market. The problem lies in that what has not yet been developed is complicated to manufacture safely. With the pressure to reduce resale costs the challenge is how to recoup these costs. A current issue surrounds the production of cheaper and more generic drugs. In response to medical authorities refusing to spend on more expensive drugs cheap suppliers have set up in offshore locations, such as India. Organisations such as MSF have benefited considerably from these cheaper drugs, particularly in treating widespread illnesses such as HIV/AIDS. Medical professionals are under pressure not to use more expensive treatments. The current situation is thus marked by high costs and low product prices, with increasingly strong regulation. Competition comes from unregulated sources, who have copied generic formulae and are able to sell cheaply. The issue of Indian manufacturer of generic drugs is currently being addressed by the EU, who seek to require these producers to follow international standards and to abide by patents. Increased age expectations, chronic diseases are increasing; notably "new killer diseases" such a Alzheimer's, requiring increased research, but against this the costs of medications are being driven down by health authorities. The authorities will increasingly determine the exact nature of the drugs which can be prescribed. Future medications must have very clear and deliverable benefits. Alternative strategies could be in collaborations between larger companies, possibly ending in mergers / acquisitions, and improved manufacturing processes which adhere to FDA guidelines. There is a trend towards prevention rather than cure. This is exemplified in the area of alternative (natural) treatments, which is an area that the sector will need to watch closely. In the same way that some large companies (Virgin; Hilton) have become synonymous with heath care (in its wider sense or fitness), this may be a route that the large Pharma's will follow.
---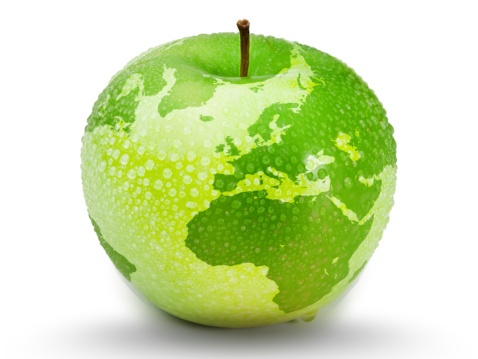 Locations
This service is primarily available within the following locations: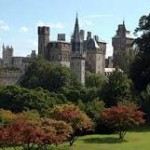 Cardiff UK
Cardiff is a vibrant city, home for many large companies in many sectors; including Financial Services, Food, and Manufacturing. Manufacturing continues to develop North of Cardiff in the important valleys area, prestigious names being headquarter there; Aston Martin and TVR. Cardiff is the most densely populated area in the whole of Wales with around 11% of the population of Wales, seeing recent annual increases above that of Wales as a whole. Cardiff University, a campus of the University of Wales is around 30th in various rankings of UK universities; a member of the Russell Group of research-led universities, in 2014 it had two Nobel Laureates on its staff. It maintains close links with local business to provide a centre for research and development. The recently (1999) completed National Stadium, the "Millennium Stadium", now the "Principality" Stadium, sponsored by a local Financial Services company, is a state of the art Stadium used for sporting and music events. With a capacity of 75.000 it is the second largest stadium in the world having a retractable roof. Now refurbished, Central Station sees 12 million passengers each year, serving as a hub both west to ferry Routes to Ireland and East to London and the rest of the UK. Together, the Millennium Centre, a large multi-halled arts centre and the St David's Shopping Centre, only the 11th largest in the UK, but in the top two in the UK for visitors, attract many visitors. The development of Cardiff Bay Barrier scheme, with subsequent growth of the Waterside area, the largest Waterside development in Europe, has significant impact on Cardiff, making it both an attractive City to live and work in, attracting visitors and new income. In 2016 Cardiff was joint 3rd in best Cities in Europe, with Stockholm and Copenhagen. Cardiff was founded on excellent and developing transport links; as will be its future. Cardiff is in the top 10 in the UK for population growth, fast broadband access and growth in homes built. This growth is predicted to continue in the future. While Wales is considerably influenced by UK general trends, Cardiff provides the heartbeat for Wales, and the focus is on the city to ensure that it continues to drive through growth. In line with this, Electrification of the Valleys railways by 2017, and the lines west to Fishguard and Milford Haven, will support future growth. Some concerns of the "Brexit" decision, as Wales previously enjoyed considerable EU financial funding, are resolved; as the UK government will replace this at least until 2020. The region possesses workers skilled in manufacturing; the move of Aston Martin and TVR to the area shows the opportunities for continued inward investment. Recent growth in Financial Services in Cardiff adds skills to the local working population for incoming companies. The vision for the future is stated in the 2010-2020 strategic plan, much of which has already been completed. Infrastructure development is still underway, particularly electrification of the surrounding rail network, and improvements to local motorway network.
---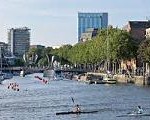 Bristol UK
Built on a significant industrial history, and powered by the early development of rail and shipping routes, Bristol grew with a divergency of industries, which continues today. Bristol remains a vibrant and active City. Essential to its status today as an administration centre for financial services. Its Central Station, Temple Meads, a link with Bristol's past, was designed and built by Brunel in 1841. As in the past, Bristol is home to a divergent range of Industries; ranging from IT, which is increasing in the City, Heavy Industry, with Babcock and Airbus having large operations there; Financial Services , Transport and Distribution. Unemployment in the City is slightly below the national average. In 2008 Bristol was named as the UK's first cycling city, followed in 2013 with it being placed in the top 10 of world cities for being bicycle friendly. This, together with excellent local and national bus and train routes makes the City easy to both live and work in. Whilst its central station, Temple-Mead's offers good national connections, the northerly station on the busy London to Wales and the West motorway system, Bristol Parkway, provides easy commuting to and from Bristol across the City. Bristol has an airport, which serves national and international routes. It is serviced by large national and international discount and premium carriers. Thus Bristol has excellent travel links within and outside the UK. Served with two first class universities, Bristol attracts high level students across many disciplines; this will serve its future well, as good universities will attract good employers. With its excellent transport links to the whole of the UK, Bristol is increasingly chosen as a head-office location for companies moving out of London. Bristol has set its target as developing a low Carbon future by 2050, with a number of plans in operation; in this it will become increasingly cycle friendly and will seek to attract and develop renewable energies.
---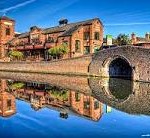 Birmingham UK
From a medieval market town, Birmingham developed in metalworking, leather and wool. With a number of natural advantages, which have driven its growth in the past; its location in the centre of England and its place in the middle of a growing network of medieval routes; nearby coal and iron deposits, and good waterways providing power for water mills. The growth in the canals, the development of rail across the UK impacted strongly on Birmingham. In the early 1900's Birmingham became the centre of Car production in the UK, with a number of Private companies (Rover, Morris, Jaguar, Land Rover) merging to form the British Leyland Motor Company. Birmingham's skill force in the industry has kept the industry in the area: Jaguar Land Rover have a large presence. In 2016 the world's largest automotive supply chain trade show was held in Birmingham's large Exhibition Centre the NEC. The venue, its location and the exhibition show the importance of Birmingham today. The NEC, opened in 1976 is the UK's top venue, hosting more than 500 events a year, it is by far the largest in the UK, with ample parking and excellent transport routes. Birmingham has three world class universities and other tertiary colleges, attracting students from around the world. There is cultural diversity; more than 40% of its population is non-white, British or otherwise. Transport routes remain excellent, with road, rail and air routes to national and international destinations. Its International Airport, easily accessible from the city, is the UK's seventh busiest airport, with over 9 million passengers a year, and now served by Emirates A380's to the Middle East. Birmingham has a diverse list of top employers, ranging from Transport Services (National Express), Supermarket Head offices (Sainsbury's), Food and Confectionery, Business and Financial Services, as well as automobile industry, and metal working industries. Business and Financial services and tourism are the more important industries. 256,000 people live and work in Birmingham, and around 300,000 in the Greater Birmingham area. 50% of the population of Birmingham are qualified at NVQ 3 and above; these statistics indicate a qualified and mobile workforce in the Cit