Performance Measurement
Accredited Consulting Service for Mr. Al Shamma MSc BSc Accredited Senior Consultant (ASC)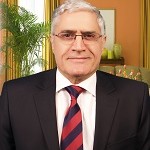 The Appleton Greene Accredited Consultant Service (ACS) for Performance Measurement is provided by Mr. Al Shamma and provides clients with four cost-effective and time-effective professional consultant solutions, enabling clients to engage professional support over a sustainable period of time, while being able to manage consultancy costs within a clearly defined monthly budget. All service contracts are for a fixed period of 12 months and are renewable annually by mutual agreement. Services can be upgraded at any time, subject to individual client requirements and consulting service availability. If you would like to place an order for the Appleton Greene Performance Measurement service, please click on either the Bronze, Silver, Gold, or Platinum service boxes below in order to access the respective application forms. A detailed information guide for this service is provided below and you can access this guide by scrolling down and clicking on the tabs beneath the service order application forms.
Consultant profile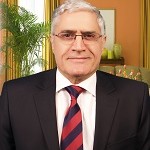 Mr Al Shamma is an approved Senior Consultant at Appleton Greene and he has experience in management, manufacturing and human resources. He has achieved an MSc in Operations Research from Birmingham University and a BSc in Industrial Engineering from Nottingham University. He has industry experience within the following sectors: Manufacturing; Banking & Financial Services; Consultancy; Energy and Defense. He has had commercial experience within the following countries: Jordan; Saudi Arabia; United States of America; United Kingdom and United Arab Emirates, or more specifically within the following cities: Amman; Riyadh; Dubai; New Orleans LA and Dammam. His clients and employers have included: Alkhafrah Holding; RGTS Technical; Sari international; MM Consultancy and Jordan Spinning. His personal achievements include: negotiation share purchase agreement; management restructuring; develop key performance indicators; process flow improvement and improve performance cash flow management. His service skills incorporate: company valuation; acquisition; industrial management; financial restructuring and labour empowerment.
To request further information about Mr. Al Shamma through Appleton Greene, please CLICK HERE.
---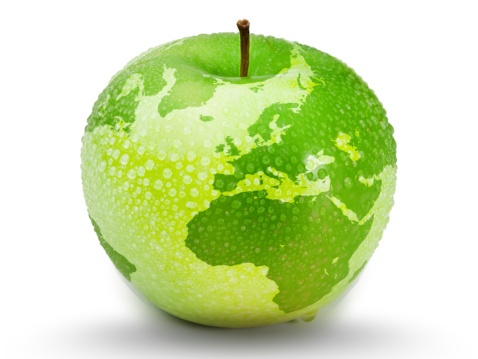 Executive summary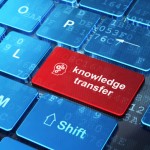 Performance Measurement
The balanced scorecard is a strategic planning and management system that is used extensively in business and industry, government, and non-profit organizations worldwide to align business activities to the vision and strategy of the organization, improve internal and external communications, and monitor organization performance against strategic goals. It was originated by Drs. Robert Kaplan (Harvard Business School) and David Norton as a performance measurement framework that added strategic non-financial performance measures to traditional financial metrics to give managers and executives a more 'balanced' view of organizational performance.
More than half of major companies in the US, Europe and Asia are using balanced scorecard approaches, with use growing in those areas as well as in the Middle East and Africa. A recent global study by Bain & Co listed balanced scorecard fifth on its top ten most widely used management tools around the world, a list that includes closely-related strategic planning at number one. The balanced scorecard has evolved from its early use as a simple performance measurement framework to a full strategic planning and management system. The "new" balanced scorecard transforms an organization's strategic plan from an attractive but passive document into the "marching orders" for the organization on a daily basis. It provides a framework that not only provides performance measurements, but helps planners identify what should be done and measured. It enables executives to truly execute their strategies.
This new approach to strategic management was first detailed in a series of articles and books by Drs. Kaplan and Norton. Recognizing some of the weaknesses and vagueness of previous management approaches, the balanced scorecard approach provides a clear prescription as to what companies should measure in order to 'balance' the financial perspective. The balanced scorecard is a management system (not only a measurement system) that enables organizations to clarify their vision and strategy and translate them into action. It provides feedback around both the internal business processes and external outcomes in order to continuously improve strategic performance and results. When fully deployed, the balanced scorecard transforms strategic planning from an academic exercise into the nerve center of an enterprise.
---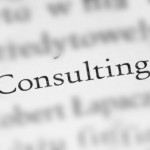 Service Methodology
The balanced scorecard retains traditional financial measures. But financial measures tell the story of past events, an adequate story for industrial age companies for which investments in long-term capabilities and customer relationships were not critical for success. These financial measures are inadequate, however, for guiding and evaluating the journey that information age companies must make to create future value through investment in customers, suppliers, employees, processes, technology, and innovation.
---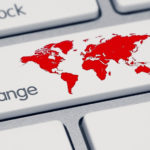 Service Options
Companies can elect whether they just require Appleton Greene for advice and support with the Bronze Client Service, for research and performance analysis with the Silver Client Service, for facilitating departmental workshops with the Gold Client Service, or for complete process planning, development, implementation, management and review, with the Platinum Client Service. Ultimately, there is a service to suit every situation and every budget and clients can elect to either upgrade or downgrade from one service to another as and when required, providing complete flexibility in order to ensure that the right level of support is available over a sustainable period of time, enabling the organization to compensate for any prescriptive or emergent changes relating to: Customer Service; E-business; Finance; Globalization; Human Resources; Information Technology; Legal; Management; Marketing; or Production.
---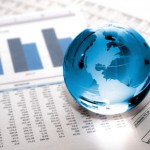 Service Mission
The service mission is to establish clearly defined strategy maps, which are understood and embraced within the organization. Strategy maps are communication tools used to tell a story of how value is created for the organization. They show a logical, step-by-step connection between strategic objectives in the form of a cause-and-effect chain. Generally speaking, improving performance in the objectives found in the corporate training or employee learning enables the organization to improve its internal process perspective objectives, which in turn enables the organization to create desirable results in the customer service and financial departments.
---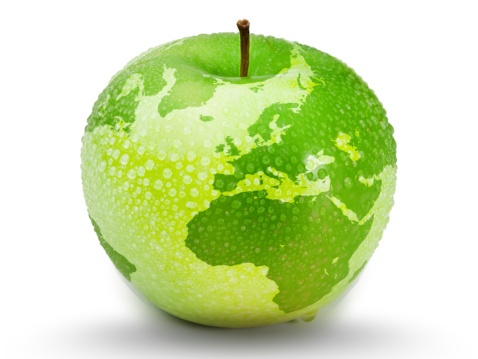 Service objectives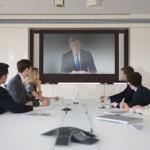 The following list represents the Key Service Objectives (KSO) for the Appleton Greene Performance Measurement service.
Employee learning
This objective includes employee training and corporate cultural attitudes related to both individual and corporate self-improvement. In a knowledge-worker organization, people — the only repository of knowledge — are the main resource. In the current climate of rapid technological change, it is becoming necessary for knowledge workers to be in a continuous learning mode. Metrics can be put into place to guide managers in focusing training funds where they can help the most. In any case, learning and growth constitute the essential foundation for success of any knowledge-worker organization. Learning is more than training; it also includes things like mentors and tutors within the organization, as well as that ease of communication among workers that allows them to readily get help on a problem when it is needed. It also includes technological tools; what the Baldrige criteria call high performance work systems.
Business process
This objective refers to internal business processes. Metrics based on this perspective allow the managers to know how well their business is running, and whether its products and services conform to customer requirements (the mission). These metrics have to be carefully designed by those who know these processes most intimately; with our unique missions these are not something that can be developed by outside consultants.
Customer focus
Recent management philosophy has shown an increasing realization of the importance of customer focus and customer satisfaction in any business. These are leading indicators: if customers are not satisfied, they will eventually find other suppliers that will meet their needs. Poor performance from this perspective is thus a leading indicator of future decline, even though the current financial picture may look good. In developing metrics for satisfaction, customers should be analyzed in terms of kinds of customers and the kinds of processes for which we are providing a product or service to those customer groups.
Financial analysis
Timely and accurate funding data will always be a priority, and managers will do whatever necessary to provide it. In fact, often there is more than enough handling and processing of financial data. With the implementation of a corporate database, it is hoped that more of the processing can be centralized and automated. But the point is that the current emphasis on financials leads to the "unbalanced" situation with regard to other perspectives. There is perhaps a need to include additional financial-related data, such as risk assessment and cost-benefit data, in this category.
Performance indicators
Key Performance Indicators (KPIs) are performance measures that indicate progress toward a desirable outcome. Strategic KPIs monitor the implementation and effectiveness of an organization's strategies, determine the gap between actual and targeted performance and determine organization effectiveness and operational efficiency. Good KPIs: Provide an objective way to see if strategy is working; Offer a comparison that gauges the degree of performance change over time; Focus employees' attention on what matters most to success; Allow measurement of accomplishments, not just of the work that is performed; Provide a common language for communication; Help reduce intangible uncertainty; Are valid, to ensure measurement of the right things; Are verifiable, to ensure data collection accuracy.
---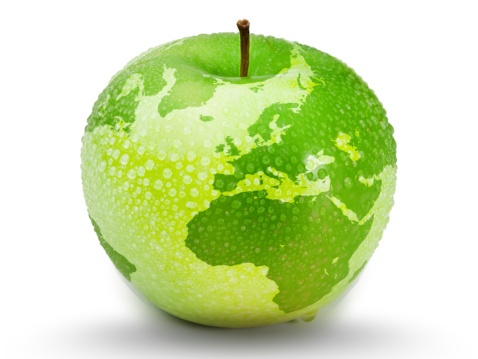 Testimonials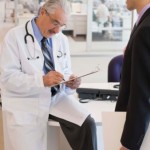 Manufacturing
"Successful growth on a global scale is determined by the quality of strategic partnering or strategic alliance management. Appleton Greene has been a real find in terms of corporate training services because their flexibility and international coverage makes them a valuable asset to have."
A quotation taken from a client reference within the Manufacturing industry.
---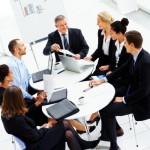 Banking & Financial Services
"Performance improvement has to be the core objective of any training program. At Appleton Greene, this is achieved by ensuring that each program incorporates the implementation of a tangible business process. As they say, processes drive business, but it is always people who drive processes. Therefore, this kind of productive and interactive training is mission critical for any company that trades internationally."
A quotation taken from a client reference within the Banking and Financial Service industry.
---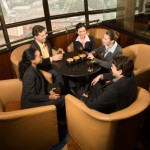 Consultancy
"It is definitely a major advantage that Appleton Greene is able to provide tangible products to their clients. It is easy for clients to identify with their services, they can see them, understand them and engage with them. Appleton Greene tenaciously sticks to what they know and do best, corporate training. This ensures that there is never any conflict of interests."
A quotation taken from a client reference within the Consultancy industry.
---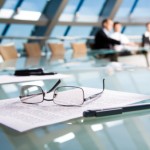 Energy
"Business transformation is achieved through challenging existing business processes. Appleton Greene programs constitute useful tools which can be used in order to facilitate this process. Practical in their approach, they prove to be cost-effective, time-effective and process-effective."
A quotation taken from a client reference within the Energy industry.
---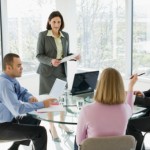 Defense
"Being governed by strict confidentiality agreements, bespoke services are more aligned with our specific requirements. Appleton Greene accommodates this and enables us to benefit from an external perspective while maintaining our tradition of centralization."
A quotation taken from a client reference within the Defense industry.
---
More detailed achievements, references and testimonials are confidentially available to clients upon request.

---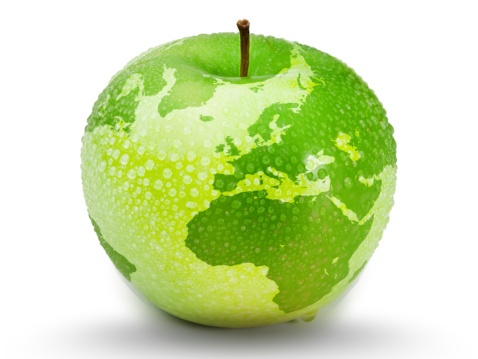 Industries
This service is primarily available to the following industry sectors: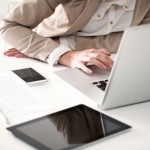 Manufacturing
Manufacturing is the production of merchandise for use or sale using labor and machines, tools, chemical and biological processing, or formulation. In a free market economy, manufacturing is usually directed toward the mass production of products for sale to consumers at a profit. In a collectivist economy, manufacturing is more frequently directed by the state to supply a centrally planned economy. In mixed market economies, manufacturing occurs under some degree of government regulation. Modern manufacturing includes all intermediate processes required for the production and integration of a product's components. Some industries, such as semiconductor and steel manufacturers use the term fabrication instead. The manufacturing sector is closely connected with engineering and industrial design. According to some economists, manufacturing is a wealth-producing sector of an economy, whereas a service sector tends to be wealth-consuming. Emerging technologies have provided some new growth in advanced manufacturing employment opportunities in the Manufacturing Belt in the United States. Manufacturing provides important material support for national infrastructure and for national defense. On the other hand, most manufacturing may involve significant social and environmental costs. The clean-up costs of hazardous waste, for example, may outweigh the benefits of a product that creates it. Hazardous materials may expose workers to health risks. These costs are now well known and there is effort to address them by improving efficiency, reducing waste, using industrial symbiosis, and eliminating harmful chemicals. The increased use of technologies such as 3D printing also offer the potential to reduce the environmental impact of producing finished goods through distributed manufacturing.
---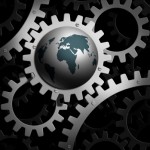 Banking & Financial Services
Assets of the largest 1,000 banks in the world grew by 6.8% to a record US$96.4 trillion while profits declined by 85% to US$115 billion. Growth in assets in adverse market conditions was largely a result of recapitalization. EU banks holds the largest share of the total, 56%. Asian banks' share amounts to 14%, while the share of US banks amounts to 13%. Fee revenue generated by global investment banking totals US$66.3 billion. The United States has the most banks in the world in terms of institutions i.e. 7,085 including 82,000 branches. This is an indicator of the geography and regulatory structure of the USA, resulting in a large number of small to medium-sized institutions in its banking system. China's top 4 banks have in excess of 67,000 branches with an additional 140 smaller banks. Japan has 129 banks and 12,000 branches. Germany, France, and Italy each had more than 30,000 branches – more than double the 15,000 branches in the UK. Financial services are the economic services provided by the finance industry, which encompasses a broad range of organizations that manage money, including credit unions, banks, credit card companies, insurance companies, accountancy companies, consumer finance companies, stock brokerages, investment funds and some government sponsored enterprises. The financial services industry represents 20% of the market capitalization of the S&P 500 in the United States. Finance industry income as a proportion of GDP is 7.5%, and the finance industry's proportion of all corporate income is 20%. The financial services industry constitutes the largest group of companies in the world in terms of earnings and equity market capitalization. However it is not the largest category in terms of revenue or number of employees. It is also a slow growing and extremely fragmented industry, with the largest company (Citigroup), only having a 3% US market share.
---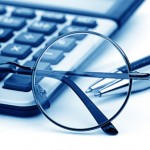 Consultancy
Management consulting, the practice of helping organizations to improve their performance, operates primarily through the analysis of existing organizational problems and the development of plans for improvement. Organizations may draw upon the services of management consultants for a number of reasons, including gaining external (and presumably objective) advice and access to the consultants' specialized expertise. Consultancies may also provide organizational change-management assistance, development of coaching skills, process analysis, technology implementation, strategy development, or operational improvement services. Management consultants often bring their own proprietary methodologies or frameworks to guide the identification of problems and to serve as the basis for recommendations for more effective or efficient ways of performing work tasks. Management consulting has grown quickly, with growth rates of the industry exceeding 20% during the past 30 years. As a business service, consulting remains highly cyclical and linked to overall economic conditions. Currently, there are three main types of consulting firms. Large, diversified organizations, Medium-sized management consultancies and boutique firms that have focused areas of consulting expertise in specific industries, functional areas, technologies, or regions of the world. The value of the management & marketing consultancy market is calculated as the total revenues received for the provision of corporate strategy services, operations management services, information technology solutions, human resource management services and outsourcing services. The global management & marketing consultancy market has total revenues of $305.0bn, representing a compound annual growth rate (CAGR) of 3%. The operations management segment is the market's most lucrative, with total revenues of $93bn, equivalent to 30.5% of the market's overall value. The performance of the market is forecast to accelerate, with an anticipated CAGR of 7% during the next 5 years, which is expected to drive the market to a value of $427.9bn.
---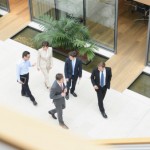 Energy
The energy industry is the totality of all of the industries involved in the production and sale of energy, including fuel extraction, manufacturing, refining and distribution. Modern society consumes large amounts of fuel, and the energy industry is a crucial part of the infrastructure and maintenance of society in almost all countries. In particular, the energy industry comprises: the petroleum industry, including oil companies, petroleum refiners, fuel transport and end-user sales at gas stations; the gas industry, including natural gas extraction, and coal gas manufacture, as well as distribution and sales; the electrical power industry, including electricity generation, electric power distribution and sales; the coal industry; the nuclear power industry; the renewable energy industry, comprising alternative energy and sustainable energy companies, including those involved in hydroelectric power, wind power, and solar power generation, and the manufacture, distribution and sale of alternative fuels; traditional energy industry based on the collection and distribution of firewood, the use of which, for cooking and heating, is particularly common in poorer countries. Production and consumption of energy resources is very important to the global economy. All economic activity requires energy resources, whether to manufacture goods, provide transportation, run computers and other machines. Widespread demand for energy may encourage competing energy utilities and the formation of retail energy markets.
---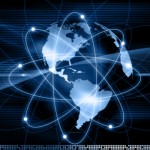 Defense
The arms industry is a global business that manufactures weapons and military technology and equipment. It consists of commercial industry involved in research, development, production, and the service of military material, equipment, and facilities. Arms producing companies, also referred to as defense contractors or military industry, produce arms mainly for the armed forces of states. Departments of government also operate in the arms industry, buying and selling weapons, munitions and other military items. Products include guns, ammunition, missiles, military aircraft, military vehicles, ships, electronic systems, and more. The arms industry also conducts significant research and development. It is estimated that yearly, over 1.5 trillion US dollars are spent on military expenditures worldwide (2.7% of World GDP). Part of this goes to the procurement of military hardware and services from the military industry. The combined arms sales of the top 100 largest arms producing companies amounts to an estimated $315 billion. Many industrialized countries have a domestic arms industry to supply their own military forces. Some countries also have a substantial legal or illegal domestic trade in weapons for use by its citizens. The Small Arms Survey estimates 875 million small arms in circulation worldwide, produced by more than 1,000 companies from nearly 100 countries.
---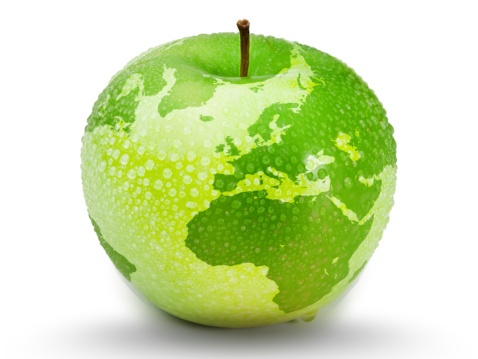 Locations
This service is primarily available within the following locations: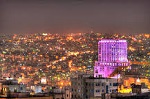 Amman (JO)
The banking sector is one of the principal foundations of Jordan's economy. Despite the unrest and economic difficulties in the Arab world resulting from the Arab Springuprisings, Jordan's banking sector maintained its growth in 2014. The sector currently consists of 25 banks, 15 of which are listed on the Amman Stock Exchange. Amman is the base city for the international Arab Bank, one of the largest financial institutions in the Middle East, serving clients in more than 600 branches in 30 countries on five continents. Arab Bank represents 28% of the Amman Stock Exchange and is the highest-ranked institution by market capitalization on the exchange. Amman is the 4th most visited Arab city and the ninth highest recipient of international visitor spending. Roughly 1.8 million tourists visited Amman in 2011 and spent over $1.3 billion in the city. The expansion of Queen Alia International Airport is an example of the Greater Amman Municipality's heavy investment in the city's infrastructure. The recent construction of a public transportation system and a national railway, and the expansion of roads, are intended to ease the traffic generated by the millions of annual visitors to the city. Amman, and Jordan in general, is the Middle East's hub for medical tourism. Jordan receives the most medical tourists in the region and the fifth highest in the world. Amman receives 250,000 foreign patients a year and over $1 billion annually. Amman is introducing itself as a business hub. The city's skyline is being continuously transformed through the emergence of new projects. A significant portion of business flowed into Amman following the 2003 Iraq War. Jordan's main airport, Queen Alia International Airport, is located south of Amman and is the hub for the country's national carrier Royal Jordanian, a major airline in the region. The airline is headquartered in Zahran district. Rubicon Group Holding and Maktoob, two major regional information technology companies, are based in Amman, along with major international corporations such as Hikma Pharmaceuticals, one of the Middle East's largest pharmaceutical companies, and Aramex, the Middle East's largest logistics and transportation company.
---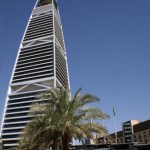 Riyadh (KSA)
Riyadh and Saudi Arabia has an oil-based economy with h3 government controls over major economic activities. It possesses about 20% of the world's proven petroleum reserves, ranks as the largest exporter of petroleum, and plays a leading role in OPEC. The petroleum sector accounts for roughly 80% of budget revenues, 45% of GDP, and 90% of export earnings. Saudi Arabia is encouraging the growth of the private sector in order to diversify its economy and to employ more Saudi nationals. Diversification efforts are focusing on power generation, telecommunications, natural gas exploration, and petrochemical sectors. As part of its effort to attract foreign investment, Saudi Arabia acceded to the WTO after many years of negotiations. The government has begun establishing six "economic cities" in different regions of the country to promote foreign investment and plans to spend $373 billion on social development and infrastructure projects to advance Saudi Arabia's economic development.
---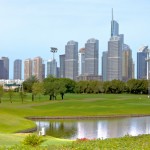 Dubai (UAE)
Dubai's gross domestic product is US $83.4 billion. Although Dubai's economy was built on the back of the oil industry, revenues from oil and natural gas currently account for less than 7% of the emirate's revenues. It is estimated that Dubai produces 50,000 to 70,000 barrels (11,000 m3) of oil a day and substantial quantities of gas from offshore fields. The emirate's share in UAE's gas revenues is about 2%. Dubai's oil reserves have diminished significantly and are expected to be exhausted in 20 years. Real estate and construction (22.6%), trade (16%), entrepôt (15%) and financial services (11%) are the largest contributors to Dubai's economy. Dubai's top exporting destinations include India (US$ 5.8 billion), Switzerland (US$ 2.37 billion) and Saudi Arabia (US$ 0.57 billion). The emirate's top import sources are India (US$ 12.55 billion), China (US$ 11.52 billion) and the United States (US$ 7.57 billion). India is Dubai's largest trade partner.
---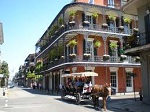 New Orleans LA (USA)
New Orleans has one of the largest and busiest ports in the world, and metropolitan New Orleans is a center of maritime industry. The New Orleans region also accounts for a significant portion of the nation's oil refining and petrochemical production, and serves as a white-collar corporate base for onshore and offshore petroleum and natural gas production. New Orleans is a center for higher learning, with over 50,000 students enrolled in the region's eleven two- and four-year degree granting institutions. A top-50 research university, Tulane University, is located in New Orleans' Uptown neighborhood. Metropolitan New Orleans is a major regional hub for the health care industry and boasts a small, globally competitive manufacturing sector. The center city possesses a rapidly growing, entrepreneurial creative industries sector, and is renowned for its cultural tourism. Greater New Orleans, Inc. acts as the first point-of-contact for regional economic development, coordinating between Louisiana's Department of Economic Development and the various parochial business development agencies.
---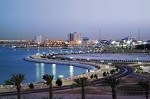 Dammam (KSA)
The growth of the Saudi Arabian oil industry into the largest in the world brought about the rapid development of the region. As oil production increased, so did the number of people required to run the industry. The growing population needed more housing and services. First-rate hospitals and schools provided further incentives for people considering a move to the area. Service industries sprouted up to support the oil industry and meet the needs of people living in the Dammam Area. As a result, a region which had several hundred inhabitants some sixty years ago now boasts a population of well over 1.5 million, growing at a pace of over five percent a year. The key to the success of the Dammam Area is that unlike oil towns in other parts of the world, it has developed in all spheres. It is now a modern urban and industrial center which happens to be the headquarters of the Saudi Arabian oil industry. As this sector was growing in the early years, the Saudi Arabian government took steps to facilitate the evolution of the Dammam Area. New roads and highways connected the area to other urban and industrial centers in the Kingdom. A railway line connected Dammam to the agricultural center of Al-Kharj and on to Riyadh. Dhahran International Airport was established between Dhahran and Al-Khobar to connect the region to other parts of the Kingdom and the world. To encourage the growth of non-oil industries, an industrial city was established in the open space between the three cities. Now home to more than 124 factories, the industrial complex is completely engulfed by an urban mass. As a result, a second industrial city was established further away from the Dammam Area along the highway to Riyadh. Located on nearly 6,000 acres (24 km2) of land, the Second Industrial City is already home to 120 factories, with 160 others under construction. These plants manufacture a variety of consumer and industrial products that are marketed throughout the Kingdom and are exported to other countries around the world. Handling such exports, as well as imports from abroad, is the domain of shipping agents and commercial companies located in Dammam and Al-Khobar, making the Dammam Area not only a major oil producing and exporting area, but also a commercial and shipping center. The growth of the region has necessitated the construction of a larger and more modern airport to replace the Dhahran International Airport which is now cramped for space. The new King Fahd International Airport, located 20 kilometres (12 mi) to the northwest of Dammam, serves not only the Dammam Area but also the Jubail Industrial City, some 60 kilometres (37 mi) to the north. As it has in other parts of the Kingdom, the Ministry of Health has established several modern hospitals and a network of health care centers in the Dammam Area. These are supplemented by hospitals and clinics set up by the private sector. Having been built from the ground up, the Dammam Area was designed from the outset on the principles of modern urban planning. Residential areas are separate from commercial sections, roads are broad and straight and buildings conform to a master plan. One of the main features of the development of the area is land reclamation. Vast stretches of the shallow Persian Gulf waters have been filled, with hotels and office buildings occupying what were once marshes. Water for household, urban and industrial use is provided by desalination plants that supply approximately seven million cubic feet of treated water to the area each day. The availability of water underpins the urban and industrial growth of the Dammam Area, and provisions have been made for expanding existing desalination facilities to meet future growth. The Dammam-Dhahran-Khobar area is a major hub for shipping, oil, commerce and industry. Tankers take on oil at the terminal in Ras Tanura. The Dammam Area is also famous for the wide variety of recreational facilities it offers residents and visitors alike. In many ways, the Dammam Area has evolved as the link between Saudi Arabia and the outside world, exporting the Kingdom's products and importing its needs and thriving on the interaction between Saudi Arabia and other countries.
---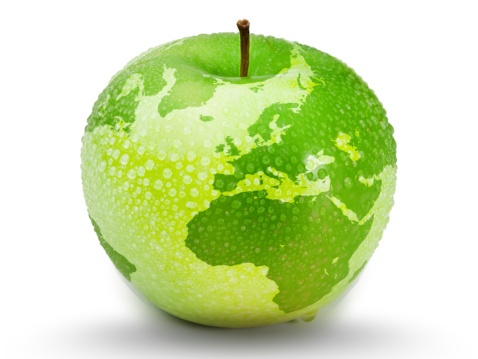 Clients
This service's current clients or employers include: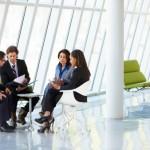 Alkhafrah Holding
Al-Khafrah Holding Group is a privately owned company, established by Sheikh Mubarak Al-Khafrah, who foresaw the need for a one-stop place for all of his private investments in the Kingdom of Saudi Arabia and abroad. They have multi-departments and sections responsible for renewable energy, industrial investments, real estate development and property development.
---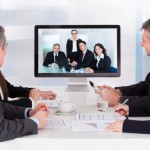 RGTS Technical
Al-Raha Group for Technical Services (RGTS) was established in 1986 as a technical services company that strategically expanded into other fields. Today, RGTS specializes in Supply Chain Management (SCM) services and Repair and Refurbishment of Aerospace Ground Support Equipment (AGE) and Special Purpose Vehicles (SPV).
---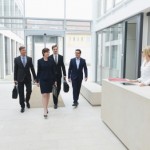 Sari international
Someone once said that bicycles are a simple solution to some of the world's most complicated problems. Here at Saris we believe that whole heartedly, which is why we are committed to using our resources to enhance cycling on a local, state and national level. Our products have been on the market since 1989 and are built to last. And as we celebrate our 25th year anniversary, we've shown that just like our racks we can withstand the test of time. From our mechanics to our engineers to our president, there's no question that our staff has a passion for cycling. Whether it's a race or a family bike outing, our Saris racks get us where we need to go — and we wouldn't trust our bikes with any other rack
---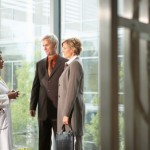 MM International
MM International is a group of institutions of Manpower consultancy. It gives us immense pleasure as well as proud to present a profile of our concerns, because we are committed to offer high quality of services in abroad range, with about three decades of our proven track record in the field of Manpower consultancy.
---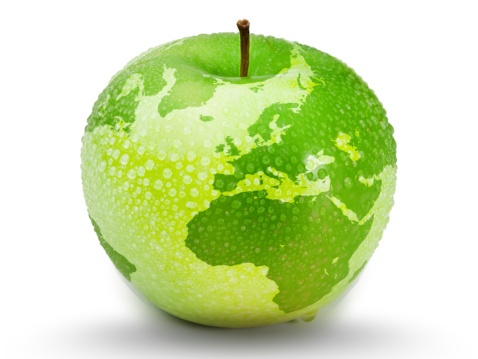 Benefits
Management
Performance optimization
Team building
Measurement metrics
Stakeholder facilitation
Management strategy
Mergers & Acquisitions
Process improvement
Value management
Valuation acquisition
Performance improvement
Production
Lean management
Production optimization
Cost reduction
Process improvement
Process re-engineering
Product life-cycle
Product sustainability
Health & safety
Measurement metrics
Production strategy
Human Resources
Performance improvement
Corporate training
Team building
Team motivation
Process improvement
Employee facilitation
Measurement metrics
Globalization
Outsourcing strategy
Induction training
Bronze Service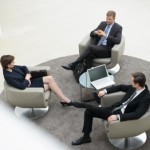 Monthly cost: USD $1,500.00
Time limit: 5 hours per month
Contract period: 12 months
Bronze service includes:
01. Email support
02. Telephone support
03. Questions & answers
04. Professional advice
05. Communication management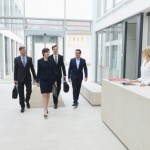 SERVICE DESCRIPTION
The Bronze Client Service (BCS) for Performance Measurement provides clients with an entry level option and enables client contacts to become personally acquainted with Mr. Al Shamma over a sustainable period of time. We suggest that clients allocate up to a maximum of 5 Key Employees for this service. Your Key Employees can then contact the consultant via email, whenever they feel that they need specific advice or support in relation to the consultant's specialist subject. The consultant will also be proactive about opening and maintaining communications with your Key Employees. Your Key Employees can list and number any questions that they would like to ask and they will then receive specific answers to each and every query that they may have. Your Key Employees can then retain these communications on file for future reference. General support inquiries will usually receive replies within 48 hours, but please allow a period of up to 10 business days during busy periods. The Bronze Client Service (BCS) enables your Key Employees to get to know their designated Appleton Greene consultant and to benefit from the consultant's specialist skills, knowledge and experience.
---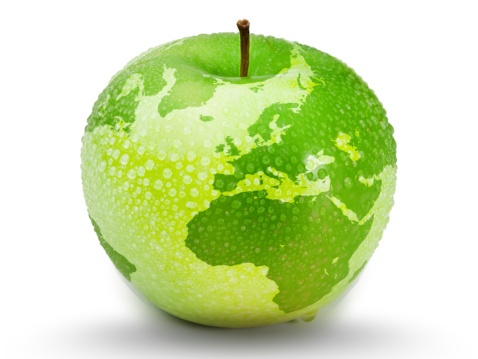 Silver Service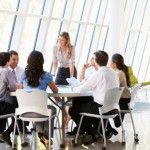 Monthly cost: USD $3,000.00
Time limit: 10 hours per month
Contract period: 12 months
Bronze service plus
01. Research analysis
02. Management analysis
03. Performance analysis
04. Business process analysis
05. Training analysis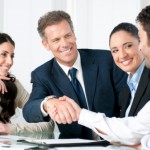 SERVICE DESCRIPTION
The S