Organizational Transformation
Accredited Consulting Service for Ms Trehan BSc Accredited Senior Consultant (ASC)
The Appleton Greene Accredited Consultant Service (ACS) for Organizational Transformation is provided by Ms. Trehan and provides clients with four cost-effective and time-effective professional consultant solutions, enabling clients to engage professional support over a sustainable period of time, while being able to manage consultancy costs within a clearly defined monthly budget. All service contracts are for a fixed period of 12 months and are renewable annually by mutual agreement. Services can be upgraded at any time, subject to individual client requirements and consulting service availability. If you would like to place an order for the Appleton Greene Organizational Transformation service, please click on either the Bronze, Silver, Gold, or Platinum service boxes below in order to access the respective application forms. If you have any questions or would like further information about this service, please CLICK HERE. A detailed information guide for this service is provided below and you can access this guide by scrolling down and clicking on the tabs beneath the service order application forms.
Consultant profile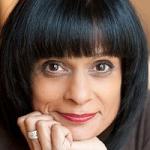 Ms Trehan is an approved Senior Consultant at Appleton Greene and she has experience in human resources, globalization and management. She has achieved a Bachelor of Science in Sociology. She has industry experience within the following sectors: Energy; Utilities; Technology; Non-Profit & Charities and Education. She has had commercial experience within the following countries: United States of America; Africa; Latin America; India and United Kingdom, or more specifically within the following cities: Washington DC; Sao Paulo; Singapore; New Delhi and London. Her personal achievements include: ranked in the top 75 of CHRO by ExecRank; designed, developed and implemented global performance improvement which grew 500% over a 3 year period resulting in over $100 million cost savings; responsible for corporate redesign and transformation efforts which saved over $80 million in SG&A over a 9 year period; developed HR function from grass-roots level to a global HR function of professionals and led CEO transition and cultural transformational program. Her service skills incorporate: organizational transformation; leadership development; executive coaching; HR development and M&A integration.
To request further information about Ms Trehan through Appleton Greene, please CLICK HERE
---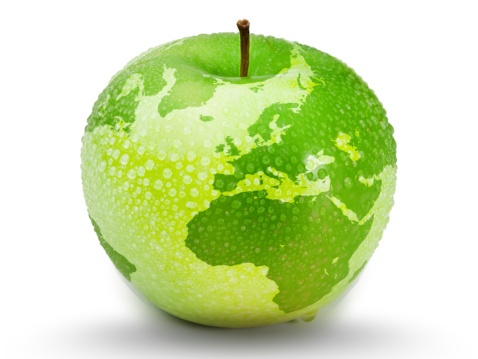 Executive summary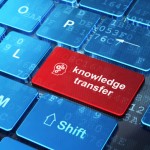 Organizational Transformation
The alignment of a company's culture, structure, and human resources with their corporate business strategy, is a fundamental and mission critical process. A company is constantly changing and evolving as a result of new products and services being introduced, globalization, growth strategies, innovative technology, new leadership, or mergers and acquisitions, all of which directly impact upon a company's most valuable asset, it's people. Domestic and international corporations employ the services of independent professional organizational transformation specialists, because they can help to align their organization with the critical changes required for success. This service is multi-departmental and uses a unique stakeholder management approach, which effectively brings all departments together through one cohesive and tangible business process, offering business-oriented and data-driven solutions to drive the organization's transformation objectives to achieve impacting, sustainable and measurable business results.
---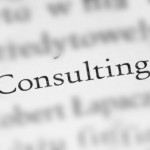 Service Methodology
The service proactively engages the resources of each department, initially through the appointed head of each department, including: the Chief Executive Officer (CEO); the Chief Operations Officer (COO); the Chief Finance Officer (CFO); the Chief Marketing Officer (CMO); the Chief Technical Officer (CTO); the Chief Production Officer (CPO); the Chief Legal Officer (CLO) and of course the Chief Human Resource Officer (CHRO). By using a stakeholder management approach, a fluid organizational transformation business process is then planned, developed, implemented, managed and reviewed within the organization, incorporating all departments, effectively enabling the corporation to do this for themselves, which ensures the commitment from key stakeholders and sustainable value.
---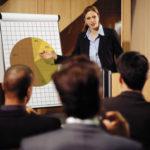 Service Options
Companies can elect whether they just require Appleton Greene for advice and support with the Bronze Client Service, for research and performance analysis with the Silver Client Service, for facilitating departmental workshops with the Gold Client Service, or for complete process planning, development, implementation, management and review, with the Platinum Client Service. Ultimately, there is a service to suit every situation and every budget and clients can elect to either upgrade or downgrade from one service to another as and when required, providing complete flexibility in order to ensure that the right level of support is available over a sustainable period of time, enabling the organization to compensate for any prescriptive or emergent changes relating to: Customer Service; E-business; Finance; Globalization; Human Resources; Information Technology; Legal; Management; Marketing; or Production.
---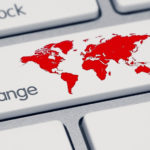 Service Mission
Ms Trehan is a seasoned top executive that has successfully transformed organizations at the Fortune 200 and beyond. With extensive experience working with CEOs and top corporate management, Trehan can identify opportunities for process and organizational improvement and craft plans that align resources for maximum profitability. With years of experience in global business transformation activities: mergers and acquisitions; large-scale international expansion; global market entry and organizational model revitalization, Trehan brings a valued global perspective and a wide array of skills to the table. Through consulting engagements, coaching, corporate training, project workshops and business process improvement, re-engineering and enhancement, Trehan helps build organizational capacity, preparing corporations for sustainable success in the rapidly changing 21st century.
---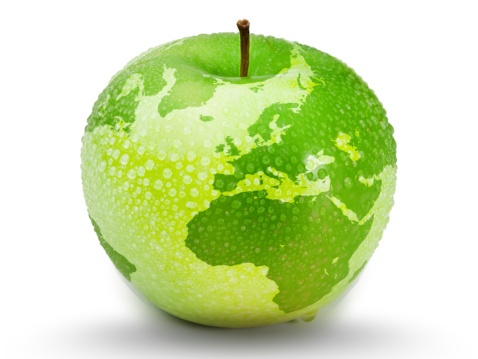 Service objectives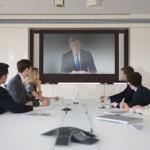 The following list represents the Key Service Objectives (KSO) for the Appleton Greene Organizational Transformation service.
Process Analysis
Undertaking a detailed analysis of the current business process that is currently used within the company for organizational transformation within each department, including: Customer Service; E-business; Finance; Globalization; Human Resources; Information Technology; Legal; Management; Marketing; or Production. This will be conducted via communications with the appointed head of each department, or an elected key employee. The objective here is to analyse what is working and what is not working, by undertaking a SWOT analysis: Internal Strengths & Weaknesses and External Opportunities and Threats. We need to ensure that the external organizational transformation opportunities are derived from the company's own internal strengths. Similarly, the external organizational transformation threats need to be derived from the company's own internal weaknesses. We can then begin to identify the company's organizational transformation opportunities.
Process Development
We can then start to re-develop the business organizational transformation model or process, taking into consideration the key corporate objectives of each individual department, which need to be SMART: Specific; Measurable; Attainable; Realistic and Timely. Processes are developed using a stakeholder management approach, engaging the human resources available within each department in order to ensure ownership and commitment from key employees. In order to qualify as an organizational transformation process, this needs to be something tangible, such as a software, operations procedure, or a corporate training program, that people will use internally on an ongoing basis.
Process Implementation
This is where the majority of organizational transformation projects succeed or fail. Success is achieved by the provision of ongoing support and assistance, over a sustainable period of time, while processes are being implemented. Regular and consistent workshops need to be undertaken in order to re-vitalize the model and to re-motivate and re-energize the key stakeholders. We also need to recognize and value their achievements along the way. Success will ultimately be determined by the company's ability to constantly evolve in response to prescriptive and emergent changes that it continuously faces and the Critical Success Factor (CSF) here is that the Organizational Transformation service provides key stakeholders with ongoing support and assistance as and when they need it in order to maximize opportunities and to minimize threats.
Process Management
Once the process has been implemented successfully, it needs to be continuously managed by each individual department. This simply involves the ongoing analysis of what is working and what is not working and ensuring that each department remains proactive and flexible enough to change and evolve as and when necessary. This is where it is important to ensure that each department's mission, objectives, strategies and tactics are constantly reviewed and updated and that their resources are aligned with a view towards maximizing profitability.
Process Review
An important part of this service is model revitalization. That is to say, the organizational transformation process or model itself will need to be subject to periodical review in order to ensure that it remains proactive and relevant as the business itself grows and evolves. By doing so, this will enable the company to achieve competitive advantage within its industry sector and within the geographical locations where it operates and this will ultimately effect the company's ability to achieve and maintain greater market share. The review process simply provides the company with the tools required in order to optimize the organizational transformation process, by using quick and easy methods to ensure that it remains proactive and to improve performance.
---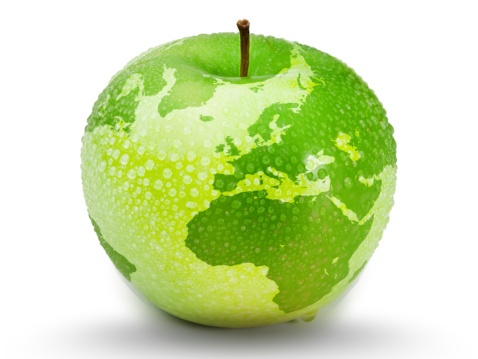 Testimonials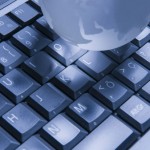 Energy
"Business transformation is achieved through challenging existing business processes. Appleton Greene programs constitute useful tools which can be used in order to facilitate this process. Practical in their approach, they prove to be cost-effective, time-effective and process-effective."
A quotation taken from a client reference within the Energy industry.
---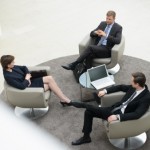 Utilities
"While we have used Appleton Greene bespoke programs on a number of occasions to great effect, it is always preferable to purchase standard (off-the-shelf) programs where at all possible, because they encompass a wider variety of users who have together all contributed towards fine tuning the programs' efficiency and functionality. The more a program is used, the better it becomes given time. A good Appleton Greene program is like a good wine, tried and tested ingredients and perfected over a sustainable period of many years."
A quotation taken from a client reference within the Utilities industry.
---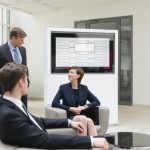 Technology
"Any product or service is only as good as the support process which accompanies it. The Appleton Greene programs are well structured and well delivered, but it is the quality and availability of continuous support which makes the programs durable. Appleton Greene is excellent at developing and implementing time management procedures for program support. We appreciate that the time of qualified learning providers and accredited consultants is valuable and the strict guidelines within which support is provided enables us to obtain support whenever we need it, but it is structured in such a way as to ensure that it is always productive."
A quotation taken from a client reference within the Technology industry.
---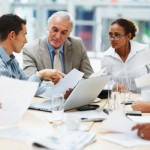 Non-Profit & Charities
"What I like most about Appleton Greene's programs is that they are flexible enough to take on board individual client requirements, because every industry and every organization is unique. Even the standard programs are flexible enough to accommodate special requests."
A quotation taken from a client reference within the Non-Profit & Charities industry.
---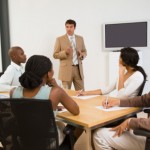 Education
"Empowerment is the art of corporate training. If we are able to make people feel empowered through knowledge transfer then they are better equipped to progress. Appleton Green embodies empowerment as an integral part of all of their programs and this is what makes them so appealing."
A quotation taken from a client reference within the Education industry.
---
More detailed achievements, references and testimonials are confidentially available to clients upon request.
---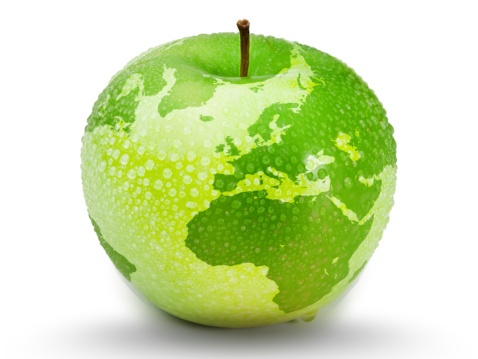 Industries
This service is primarily available to the following industry sectors: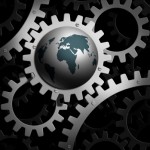 Energy
The energy industry is the totality of all of the industries involved in the production and sale of energy, including fuel extraction, manufacturing, refining and distribution. Modern society consumes large amounts of fuel, and the energy industry is a crucial part of the infrastructure and maintenance of society in almost all countries. In particular, the energy industry comprises: the petroleum industry, including oil companies, petroleum refiners, fuel transport and end-user sales at gas stations; the gas industry, including natural gas extraction, and coal gas manufacture, as well as distribution and sales; the electrical power industry, including electricity generation, electric power distribution and sales; the coal industry; the nuclear power industry; the renewable energy industry, comprising alternative energy and sustainable energy companies, including those involved in hydroelectric power, wind power, and solar power generation, and the manufacture, distribution and sale of alternative fuels; traditional energy industry based on the collection and distribution of firewood, the use of which, for cooking and heating, is particularly common in poorer countries. Production and consumption of energy resources is very important to the global economy. All economic activity requires energy resources, whether to manufacture goods, provide transportation, run computers and other machines. Widespread demand for energy may encourage competing energy utilities and the formation of retail energy markets.
---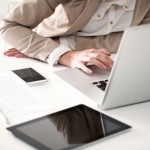 Utilities
A public utility is an organization that maintains the infrastructure for a public service (often also providing a service using that infrastructure). Public utilities are subject to forms of public control and regulation ranging from local community-based groups to state-wide government monopolies. The term utilities can also refer to the set of services provided by these organizations consumed by the public: electricity, natural gas, water, and sewage. Telephone services may occasionally be included within the definition. In the United States of America, public utilities are often natural monopolies because the infrastructure required to produce and deliver a product such as electricity or water is very expensive to build and maintain. As a result, they are often government monopolies, or if privately owned, the sectors are specially regulated by a public utilities commission. The European region currently dominates the global utilities industry, but Asia Pacific (APAC) is expected to lead the industry. The overall market is estimated to reach US $4,372 billion with a CAGR of 3.9% over the next five years. The global utilities sector provides services such as electric power, natural gas, and water supply as well as sewage removal through a permanent infrastructure of lines, mains, and pipes. The industry is fragmented with many players. The sector consists of electricity, natural gas, and water utilities. Electric utilities are the main segment of the global utilities industry. Population and economic growth, particularly in developing countries, are driving the demand for utilities. Improving economic conditions, especially in emerging economic regions such as APAC, are expected to have a major impact on the industry. APAC is expected to be the fastest-growing consumption market based on its continued rapid economic growth. China and India are likely to play significant roles in rising energy demand globally. Decaying infrastructure creates a major obstacle that can contribute catastrophic increases in power failure rates, and enormous maintenance and replacement costs. Additionally, aging pipelines cause water loss through leakage and other operational issues. A mature work force presents another major challenge, as utilities companies require skilled labor.
---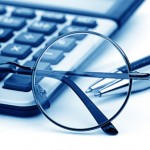 Technology
Information technology (IT) is the application of computers and telecommunications equipment to store, retrieve, transmit and manipulate data, often in the context of a business or other enterprise. The business value of information technology lies in the automation of business processes, provision of information for decision making, connecting businesses with their customers, and the provision of productivity tools to increase efficiency. The global IT Services industry holds significant opportunities for industry players due to increasing IT spending in the healthcare, retail, and transportation sectors, among others. The market is forecast to reach an estimated US $1,147 billion with a CAGR of more than 5%. The global IT services industry comprises services related to the application of business and technical expertise to enable organizations to create, manage, optimize, and access information and business processes. The industry's scope includes product support services such as hardware and software maintenance and professional services such as IT consulting, development, and integration services. North America, with 42% of the global market share, dominates the highly fragmented global IT services industry. Outsourcing locations such as India, China, Vietnam, and the Philippines are anticipated to be key drivers because of their low-cost labor and skilled talent pools. The APAC IT services industry is expected to register the highest growth rate among all regions during the forecast period and lead the industry. Government-backed reforms are expected to contribute to significant increases in spending for IT investments. In addition, by generating new opportunities for IT vendors globally, cloud computing is expected to reshape the industry. It is anticipated to offer immense opportunity to penetrate in the small and medium business sector. High volatility in currency exchange rates, a shrinking talent pool, and high labor costs in developed countries are some of the major challenges for the IT services industry. The increasing global demand for systems, software, and services, as well as IT spending by governments, and the banking and financial sectors are likely to boost the IT services market. The industry is highly correlated with economic cycles as IT services are project based and often represent discretionary spending.
---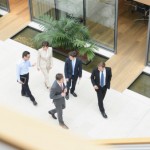 Non-Profit & Charities
While not-for-profit organizations are permitted to generate surplus revenues, they must be retained by the organization for its self-preservation, expansion, or plans. NPOs have controlling members or boards. Many have paid staff including management, while others employ unpaid volunteers and even executives who work with or without compensation (occasionally nominal). Where there is a token fee, in general, it is used to meet legal requirements for establishing a contract between the executive and the organization. Designation as a nonprofit does not mean that the organization does not intend to make a profit, but rather that the organization has no owners and that the funds realized in the operation of the organization will not be used to benefit any owners. The extent to which an NPO can generate surplus revenues may be constrained or use of surplus revenues may be restricted. Some NPOs may also be a charity or service organization; they may be organized as a not-for-profit corporation or as a trust, a cooperative, or they exist informally. A very similar type of organization termed a supporting organization operates like a foundation, but they are more complicated to administer, hold more favorable tax status and are restricted in the public charities they support. Their goal is not to be successful in terms of wealth, but in terms of giving value to the groups of people they administer to. NPOs have a wide diversity of structures and purposes. For legal classification, there are, nevertheless, some elements of importance: Economic activity; Supervision and management provisions; Representation; Accountability and auditing provisions; Provisions for the amendment of the statutes or articles of incorporation; Provisions for the dissolution of the entity; Tax status of corporate and private donors; Tax status of the foundation. Some of the above must be, in most jurisdictions, expressed in the charter of establishment. Others may be provided by the supervising authority at each particular jurisdiction. While affiliations will not affect a legal status, they may be taken into consideration by legal proceedings as an indication of purpose. Most countries have laws which regulate the establishment and management of NPOs, and which require compliance with corporate governance regimes. Most larger organizations are required to publish their financial reports detailing their income and expenditure publicly. In many aspects they are similar to corporate business entities though there are often significant differences. Both not-for-profit and for-profit corporate entities must have board members, steering committee members, or trustees who owe the organization a fiduciary duty of loyalty and trust. A notable exception to this involves churches, which are often not required to disclose finances to anyone, including church members.
---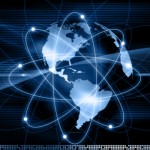 Education
The educational services market is large and growing with several types of opportunities available for franchisees. There are approximately 58,113 establishments in the industry which earn a combined $19.4 billion dollars in revenue. The industry is largely fragmented, the fifty largest companies represent just 30% of the total revenue in the industry. There ere 55.1 million students attending school in grades K-12, all of whom are potential clients for educational services – and that number is expected to increase to 74 million. The vast majority of revenue in this industry comes from tuition or program fees. Gross profits tend to range from 60-90% depending on the location and particular course, and net profit averages out to between 2-10%. Increasing company size has helped consolidate operations in the educational services field – helping to lower fixed costs and improve overall operational efficiency, both of which are very important to keeping businesses in the field healthy and profitable. Finding qualified instructors in any field is becoming increasingly challenging; it is important to inquire about this when researching potential companies. There is a potential danger to some areas of the field in future competition from online training courses, which are growing more and more popular as technology spreads. In addition, businesses face competition from free online resources and computer software. Overall, however, the field is expanding, educational services in the United States are forecast to grow by 5% per year over the next five years.
---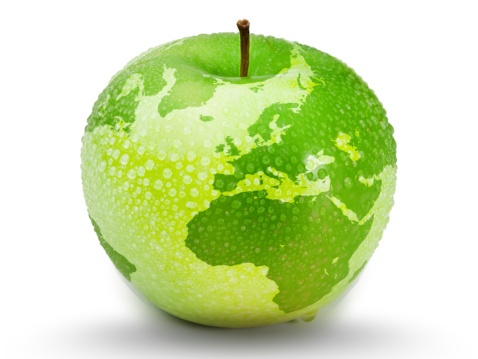 Locations
This service is primarily available within the following locations:
Washington DC
Washington has a growing, diversified economy with an increasing percentage of professional and business service jobs. The gross product of the Washington Metropolitan Area makes it the fourth-largest metropolitan economy in the United States. The federal government accounted for about 29% of the jobs in Washington, D.C. This is thought to immunize Washington to national economic downturns because the federal government continues operations even during recessions. Many organizations such as law firms, independent contractors (both defense and civilian), non-profit organizations, lobbying firms, trade unions, industry trade groups, and professional associations have their headquarters in or near D.C. to be close to the federal government. Tourism is Washington's second largest industry. Approximately 18.9 million visitors contributes to the local economy every year. The District also hosts nearly 200 foreign embassies and international organizations such as the World Bank, the International Monetary Fund (IMF), the Organization of American States, the Inter-American Development Bank, and the Pan American Health Organization. The District has growing industries not directly related to government, especially in the areas of education, finance, public policy, and scientific research. Georgetown University, George Washington University, Washington Hospital Center, Children's National Medical Center and Howard University are the top five non-government-related employers in the city. Four of the largest 500 companies in the country are also headquartered in the District.
---
São Paulo BR
São Paulo is considered the "financial capital of Brazil", as it is the location for the headquarters of many major corporations and the country's most renowned banks and financial institutions. São Paulo is Brazil's highest GDP city and the 10th largest in the world, using Purchasing power parity. According to data of IBGE, its gross domestic product (GDP) is R$ 450 billion, approximately US$220 billion, 12.26% of Brazilian GDP and 36% of all production of goods and services of the State of São Paulo. According to PricewaterhouseCoopers average annual economic growth of the city is 4.2%. São Paulo also has a large "informal" economy. The city of São Paulo collects R$ 90 billion in taxes and the city budget is R$ 15 billion. The city has 1,500 bank branches and 70 shopping malls. The São Paulo Stock Exchange (BM&F Bovespa) is Brazil's official stock and bond exchange. It is the largest stock exchange in Latin America, trading about R$ 6 billion (US$ 3.5 billion) every day. São Paulo's economy is going through a deep transformation. Once a city with a h3 industrial character, São Paulo's economy has followed the global trend of shifting to the tertiary sector of the economy, focusing on services. The city is unique among Brazilian cities for its large number of foreign corporations. 63% of all the international companies with business in Brazil have their head offices in São Paulo. São Paulo has the largest concentration of German businesses worldwide and is the largest Swedish industrial hub alongside Gothenburg. São Paulo ranked second after New York in FDi magazine's bi-annual ranking of Cities of the Future in the Americas, and was named the Latin American City of the Future, overtaking Santiago de Chile, the first city in the previous ranking. Santiago now ranks second, followed by Rio de Janeiro. The city of São Paulo is home to research and development facilities and attracts companies due to the presence of several regionally renowned universities. Science, technology and innovation is leveraged by the allocation of funds from the state government, mainly carried out by means of the Foundation to Research Support in the State of São Paulo (Fundação de Amparo à Pesquisa do Estado de São Paulo – FAPESP), one of the main agencies promoting scientific and technological research.
---
Singapore
Singapore is the 14th largest exporter and the 15th largest importer in the world. The country has the highest trade-to-GDP ratio in the world at 407.9 percent, signifying the importance of trade to its economy. The country is currently the only Asian country to have AAA credit ratings from all three major credit rating agencies; Standard & Poor's, Moody's, and Fitch. Singapore attracts a large amount of foreign direct investment as a result of its location, corruption-free environment, skilled workforce, low tax rates and advanced infrastructure. There are more than 7,000 multinational corporations from the United States, Japan, and Europe in Singapore. There are also 1,500 companies from China and 1,500 from India. Foreign firms are found in almost all sectors of the economy. Singapore is also the second-largest foreign investor in India. Roughly 44 percent of the Singaporean workforce is made up of non-Singaporeans. Over ten free-trade agreements have been signed with other countries and regions. Singapore also possesses the world's eleventh largest foreign reserves, and has one of the highest net international investment position per capita. The currency of Singapore is the Singapore dollar, issued by the Monetary Authority of Singapore. It is interchangeable with the Brunei dollar. In recent years, the country has been identified as an increasingly popular tax haven for the wealthy due to the low tax rate on personal income, a full tax exemption on income that is generated outside of Singapore and legislation that means that capital gains are also tax exempt.
---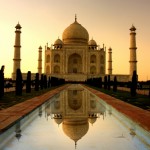 Delhi
Delhi is the largest commercial centre in northern India; it has an estimated net State Domestic Product of 1578.17 billion (US$25 billion) in nominal terms and ~ 6300 billion (US$100 billion) in PPP terms. The per capita income of Delhi was Rs.210000, highest in India. GSDP in Delhi at the current prices is estimated at Rs 3.66 lakh crore. As per the Economic survey of Delhi, the tertiary sector contributes 70.95% of Delhi's gross SDP followed by secondary and primary sectors, with 25.20% and 3.85% contributions respectively. Delhi's workforce constitutes 32.82% of the population, and has increased by 52.52%. Key service industries are information technology, telecommunications, hotels, banking, media and tourism. Construction, power, health and community services, and real estate are also important to the city's economy. Delhi has one of India's largest and fastest growing retail industries. Manufacturing also grew considerably as consumer goods companies established manufacturing units and headquarters in the city. Delhi's large consumer market and the availability of skilled labour has attracted foreign investment. The manufacturing sector employs 1,440,000 workers and the city had 129,000 industrial units.
---
London UK
London generates approximately 20 per cent of the UK's GDP (or $446 billion); while the economy of the London metropolitan area – the largest in Europe – generates approximately 30 per cent of the UK's GDP (or an estimated $669 billion). London is one of the pre-eminent financial centres of the world and vies with New York City as the most important location for international finance. London's largest industry is finance, and its financial exports make it a large contributor to the UK's balance of payments. Around 325,000 people are employed in financial services in London. London has over 480 overseas banks, more than any other city in the world. Over 85% (3.2 million) of the employed population of greater London works in the services industries. The City of London is home to the Bank of England, London Stock Exchange, and Lloyd's of London insurance market. Over half of the UK's top 100 listed companies (the FTSE 100) and over 100 of Europe's 500 largest companies have their headquarters in central London. Over 70 per cent of the FTSE 100 are within London's metropolitan area, and 75 per cent of Fortune 500 companies have offices in London.
---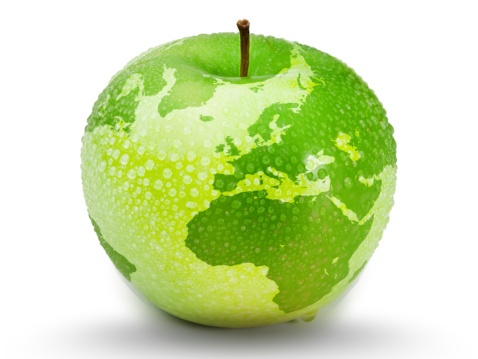 Clients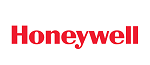 This service's current clients or employers include:
Honeywell International
Honeywell invents and manufactures technologies to address some of the world's toughest challenges initiated by revolutionary macrotrends in science, technology and society. A Fortune 100 company, we create solutions to improve the quality of life of people around the globe: generating clean, healthy energy – and using it more efficiently. Increasing our safety and security. Enabling people around the world to connect, communicate, and collaborate. And equipping our customers to be even more productive. With more than 127,000 employees worldwide, including more than 22,000 engineers and scientists, we have an unrelenting commitment to quality and delivering results in everything we make and do.
Honeywell International – Click Here
---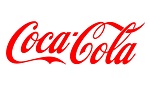 Coca Cola
The Coca-Cola Company (NYSE: KO) is the world's largest beverage company, refreshing consumers with more than 500 sparkling and still brands. Our Company and bottling partners are dedicated to our 2020 Vision, a road map for doubling system revenues this decade, focused on five key areas—profit, people, portfolio, partners and planet. The Company has the strongest portfolio of brands in the nonalcoholic beverage industry – now featuring 20 brands that generate more than $1 billion USD in annual retail sales.
---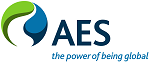 AES Corporation
The AES Corporation (NYSE: AES) is a Fortune 200 global power company. We provide affordable, sustainable energy to 18 countries through our diverse portfolio of distribution businesses as well as thermal and renewable generation facilities. Our workforce of 18,500 people is committed to operational excellence and meeting the world's changing power needs. Our 2014 revenues were $17 billion and we own and manage $39 billion in total assets. We are dedicated to improving the lives of our customers by leveraging our energy solutions that encompass a broad range of technologies and fuel types, including coal, diesel, gas, oil, pet coke and renewables. Our people share a passion to help meet the world's current and increasing energy needs, while providing communities and countries the opportunity for economic growth due to the availability of reliable, affordable electric power.
---

Arete Associates
Areté is a growing employee-owned company dedicated to revolutionizing the mission effectiveness of our National Security customers through responsive, innovative, and cost-effective remote sensing solutions. Areté offers our Government clients the full range of technology development and system engineering from Applied Research (6.2) through Low Rate Initial Production (LRIP). Since our founding in 1976, Areté has continually grown and now employs more than 340 highly skilled scientists and engineers at seven locations across the United States. With our focus on rigorous science, enhanced processing techniques, and advanced sensors, Areté delivers new capabilities that are suitable for integration into a variety of systems (underwater, surface, and airborne) across the entire remote sensing spectrum, including radar, active electro-optics, and passive electro optics (UV through LWIR). Areté also develops integrated system solutions, combining novel sensors with advanced processing to exploit unique target signatures. With a passion for technical excellence and customer service, Areté enjoys an enviable reputation for unparalleled innovation.
---

Gate Global
The mission of GATE Global Impact (GGI) is to create market infrastructure that facilitates investments in organizations for sustainable social and/or environmental benefit, in addition to financial return. GGI is changing the funding paradigm by scaling new funding sources from a global society for these types of investments. Impact investing is a progressive new investment philosophy whereby an investor proactively seeks to place capital in businesses that generate financial returns from organizations committed to social, sustainable and/or environmental goals. The growth of IMPACT INVESTING is borne out by global trends in macro /micro socioeconomics, Next-Gen behavioral finance, and ubiquitous social media that continues to drive participants and awareness to this movement.
---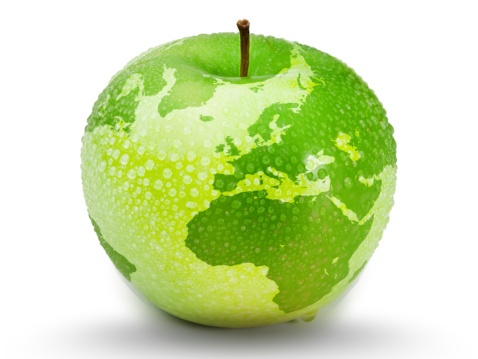 Benefits
Management
Maximizing profitability
Model Revitalization
Performance optimization
Global alignment
Identifying opportunities
Resource alignment
Department integration
Business sustainability
Process improvement
Business Growth
Human Resources
Time-effective
Learning & development
Support & assistance
Re-focusing attention
Re-energizing employees
Proactive not reactive
Employee commitment
Engaging support
Knowledge-sharing
Team management
Finance
Cost-effective
Return on investment
Budget friendly
Financially sustainable
Profitability enhancement
Self-financing
Performance improvement
Cost savings
Controlled growth
Calculated risk
Bronze Service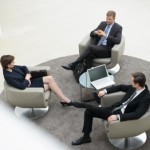 Monthly cost: USD $1,500.00
Time limit: 5 hours per month
Contract period: 12 months
Bronze service includes:
01. Email support
02. Telephone support
03. Questions & answers
04. Professional advice
05. Communication management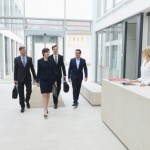 SERVICE DESCRIPTION
The Bronze Client Service (BCS) for Organizational Transformation provides clients with an entry level option and enables client contacts to become personally acquainted with Ms Trehan over a sustainable period of time. We suggest that clients allocate up to a maximum of 5 Key Employees for this service. Your Key Employees can then contact the consultant via email, whenever they feel that they need specific advice or support in relation to the consultant's specialist subject. The consultant will also be proactive about opening and maintaining communications with your Key Employees. Your Key Employees can list and number any questions that they would like to ask and they will then receive specific answers to each and every query that they may have. Your Key Employees can then retain these communications on file for future reference. General support inquiries will usually receive replies within 48 hours, but please allow a period of up to 10 business days during busy periods. The Bronze Client Service (BCS) enables your Key Employees to get to know their designated Appleton Greene consultant and to benefit from the consultant's specialist skills, knowledge and experience.
---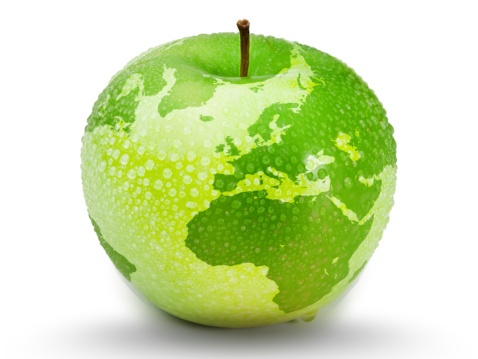 Silver Service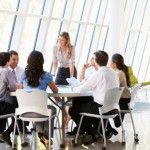 Monthly cost: USD $3,000.00
Time limit: 10 hours per month
Contract period: 12 months
Bronze service plus
01. Research analysis
02. Management analysis
03. Performance analysis
04. Business process analysis
05. Training analysis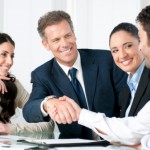 SERVICE DESCRIPTION
The Silver Client Service (SCS) for Organizational Transformation provides more time for research and development. If you require Ms Trehan to undertake research on your behalf, or on behalf of your Key Employees, then this would understandably require more time and the Silver Client Service (SCS) accommodates this. For example, you may want your consultant to undertake some research into your management, performance, business, or training processes, with a view towards providing an independent analysis and recommendations for improvement. If any research and development, or business analysis is required, then the Silver Client Service (SCS) is for you.
---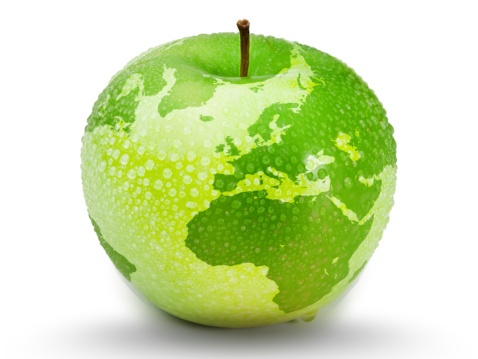 Gold Service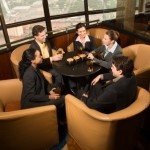 Monthly cost: USD $4,500.00
Time limit: 15 hours per month
Contract period: 12 months
Bronze/Silver service plus
01. Management interviews
02. Evaluation and assessment
03. Performance improvement
04. Business process improvement
05. Management training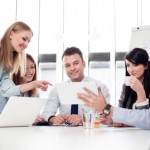 SERVICE DESCRIPTION
The Gold Client Service (GCS) for Organizational Transformation is intended for more detailed evaluation and assessment, that may require your Key Employees to have monthly meetings or interviews with Ms Trehan. These meetings and interviews can be conducted over the telephone, Skype, or by video conference if required. The consultant can also attend your business premises, an Appleton Greene office, or another mutually beneficial location, but please note that clients are responsible for the costs of any disbursements separately, including travel and accommodation. This service enables you to integrate the specific skills, knowledge and experience of your designated consultant into your Key Employee management team. The Gold Client Service (GCS) can also incorporate training workshops, business presentations and external meetings with customers, suppliers, associations, or any other business-related stakeholders.
---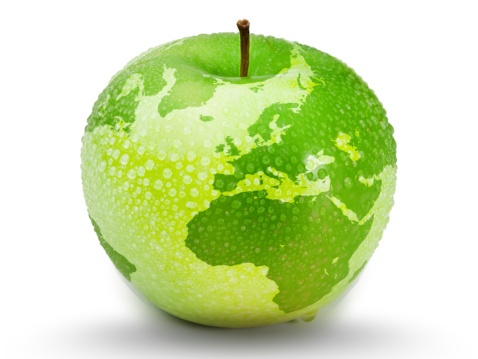 Platinum Service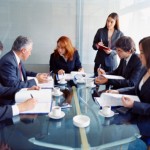 Monthly cost: USD $6,000.00
Time limit: 20 hours per month
Contract period: 12 months
Bronze/Silver/Gold service plus
01. Project planning
02. Project development
03. Project implementation
04. Project management
05. Project review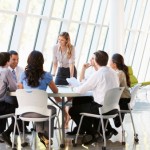 SERVICE DESCRIPTION
The Platinum Client Service (PCS) for Organizational Transformation is our flagship service and will be required if you need Ms Trehan to facilitate the planning, development, implementation, management, or review of a particular project relating to her specialist subject, which would obviously require more time and dedication. This service enables you to reserve up to 12.5% of the consultant's working month and provides a more hands-on service as and when required. If you need more time than this, then this can always be arranged, subject of course to the consultant's ongoing availability. The benefit of having an external consultant involved in projects is they provide an independent perspective and are not influenced by internal politics, day-to-day responsibilities, or personal career interest. They provide objectivity, specific knowledge, skills and experience and will be entirely focused upon the tasks at hand. The Platinum Client Service (PCS) will provide your organization with a valuable resource as and when you need it.
---