Organizational Development
Accredited Consulting Service for Ms Asensio MBA BA Accredited Senior Consultant (ASC)

The Appleton Greene Accredited Consultant Service (ACS) for Organizational Development is provided by Ms. Asensio and provides clients with four cost-effective and time-effective professional consultant solutions, enabling clients to engage professional support over a sustainable period of time, while being able to manage consultancy costs within a clearly defined monthly budget. All service contracts are for a fixed period of 12 months and are renewable annually by mutual agreement. Services can be upgraded at any time, subject to individual client requirements and consulting service availability. If you would like to place an order for the Appleton Greene Organizational Development service, please click on either the Bronze, Silver, Gold, or Platinum service boxes below in order to access the respective application forms. If you have any questions or would like further information about this service, please CLICK HERE. A detailed information guide for this service is provided below and you can access this guide by scrolling down and clicking on the tabs beneath the service order application forms.
Consultant profile

Ms Asensio is an approved Senior Consultant at Appleton Greene and she has experience in human resources, management and marketing. She has achieved a Master in Business Administration in Marketing, a Master in Business Administration in Human Resources and a Bachelor in Arts. She has industry experience within the following sectors: Aviation; Consumer Goods; Education; Healthcare and Manufacturing. She has had commercial experience within the following countries: Puerto Rico; Mexico and United States of America, or more specifically within the following cities: San Juan; Mexico City; Kansas City MO; Orlando FL and Oklahoma City OK. Her personal achievements include: eliminated barriers to project implementation; facilitated internal relationships for continued success; tripled program revenue in 18 months; defined reporting parameters for accurate tracking and led team to record breaking sales for 3 years. Her service skills incorporate: organizational development; management consulting; project management; workforce development and strategic planning.
To request further information about Ms Asensio through Appleton Greene, please CLICK HERE
---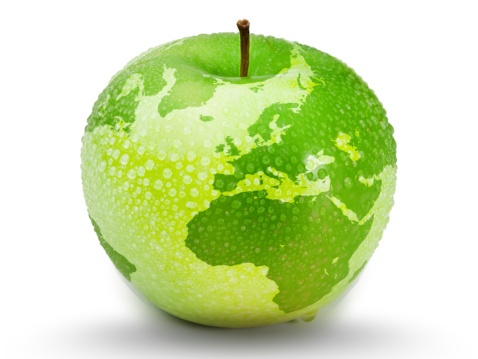 Executive summary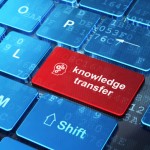 Organizational Development
It has been a little over 45 years since the term Organization Development (OD) was first used in print to refer to that distinctive profession and consulting practice which aims to help organizations become more effective by means of systematic interventions focusing on organizational culture, processes and structure. During its short history, the OD profession has maintained a predominant focus on whole system interventions that serve the purpose of aligning organizational structure, strategy, culture, and processes to optimize organizational performance. This focus on alignment reflected a tendency on the part of OD professionals and their clients to assume that organizational problems are for the most part internally generated, and that external factors constituting the organization's environment remain relatively stable over time. At the height of the industrial era, it was reasonable to believe that a one-time OD intervention targeted at achieving optimal alignment of structure, strategy, culture and processes could place an organization on a path of virtually perpetual growth.
In the short period of a single generation, the world has changed in profound ways, and a new era is upon us. Today, organizations large and small must contend with the unprecedented 21st century context of a knowledge world that is dynamic, changing and fast-paced. Our current, prevailing context for OD is knowledge driven, technologically and electronically connected, globalized, boundary-less, human/intellectual capital intensive, interdependent, complex and culturally and ideologically diverse. Yet, even within this novel context, many managers continue to operate within the old paradigm that seeks to optimize organizational functioning in the same way that one might fine tune a machine contained within a static box.
The efficacy of organizational development is predicated on the adaptability of the organization and the overall successful integration of new ideas and strategies within an existing framework. Resistance to change is a fundamental organizational problem as all organizations have a degree of general inertia. Caution is replaced with accelerated action related to organizational development trends, and companies are realizing that today's workforce has changed. The 21-century workforce represents new challenges, more flexibility, higher demands coupled with the lack of specialists and highly skilled workers. This means that trends in OD must change to align with the challenges of the 21-century workforce for both current and future organizational needs. The 21st-century workforce is comprised of tech-savvy, flexibility demanding, highly collaborative and engaged talent. Companies are faced with adding– new, innovative organizational development capabilities to share knowledge, improve corporate learning and education capabilities and connect with talent. Recent organizational development surveys conducted with business leaders around the world identify a number of common themes and initiative trends. The research identified three critical trends that are driving the OD agenda in coming years: worker attraction and retention, worker development and engagement; management leadership and succession.
---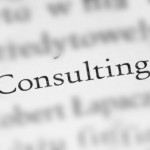 Service Methodology
Planning & Analysis
The OD process begins when an organization recognizes that a problem exists, which impacts the mission or health of the organization and change is desired. It can also begin when leadership has a vision of a better way and wants to improve the organization. During the Planning & Analysis phase, all data collection is undertaken. A thorough analysis of what the expected outcomes are is performed, the plan for the solution to be implemented is developed. The project team is engaged and resource/task planning begins. Required effort during the planning phase varies from project to project. It is important to have some key participants involved during this stage. Key Participants during this stage include the project owner, project manager and the designated stakeholders. The client needs to analyse its resources, issues management, metrics/status reporting plan, change management plan, risk management plan and baseline schedule. A needs assessment is the first place of the analysis process. The needs assessment identifies the need to improve performance and discovers opportunities for improvement. These results are used to guide decisions about what to focus on. The second phase, usually the cause analysis and identifies what is preventing performance.
Development
After the situation has been assessed, defined, and understood, the next step is to plan an intervention. The type of change desired would determine the nature of the intervention. Interventions could include training and development, team interventions such as team building for management or employees, or the establishment of change teams, structural interventions, or individual interventions.
Implementation
During the implementation of the intervention relevant data is gathered. The data gathered would be determined by the change goals. For example, if the intervention were training and development for individual employees or for work groups, then the data to be gathered would measure changes in knowledge and competencies. This data is then used to determine the effectiveness of the intervention. It is reported to the organization's decision-makers. The decision-makers determine if the intervention achieved its goals. If the intervention achieved its goals, the process can end, which is depicted by the raising of the development bar. If it did not, the decision is made whether to continue the cycle and to plan and carry out another intervention or to end it.
Management
As we make all changes and implement the interventions that we have agreed upon, we need a constant management process to ensure that we are all aligned and headed in the right direction. I provide that anchor that assures the organization is on track and that all interventions are being coordinated to result in our pre-determined success variable.
Review
OD work must include a high degree of accountability for results. Processes, results, successes and failures should be measured and documented. Progress of implementation, as reflected in the data associated with indicators, should be monitored and adjustments should be made as and where needed. During the Review period I Help the client to agree the general areas of evaluation and the corresponding relevant metrics during an inception meeting, build the evaluation areas and metrics into the OD program report, set up a tracking mechanism from the beginning of the program – so that evaluative data can be collected throughout the project life and be used to adjust the project approach if required. It will also be important to involve the Program Team to undertake evaluative data gathering to increase program ownership. Once we have enough data to evaluate results, I Help the organization to determine what actions to take in order to adjust the outcome of the program interventions – reinforce what works, address what does not work and design further interventions.
---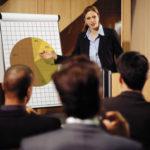 Service Options
Companies can elect whether they just require Appleton Greene for advice and support with the Bronze Client Service, for research and performance analysis with the Silver Client Service, for facilitating departmental workshops with the Gold Client Service, or for complete process planning, development, implementation, management and review, with the Platinum Client Service. Ultimately, there is a service to suit every situation and every budget and clients can elect to either upgrade or downgrade from one service to another as and when required, providing complete flexibility in order to ensure that the right level of support is available over a sustainable period of time, enabling the organization to compensate for any prescriptive or emergent changes relating to: Customer Service; E-business; Finance; Globalization; Human Resources; Information Technology; Legal; Management; Marketing; or Production.
---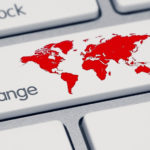 Service Mission
Ms. Asensio's mission is to improve organizational performance by providing outstanding professionalism and customer service, ongoing needs assessment and skills development training, internal consulting and overall talent management. OD champions organizational learning and employee engagement through the delivery of diverse programs and services to companies and organizations. She provides program management and coordination as well as coaching, consulting and facilitation services to executives and managers.
---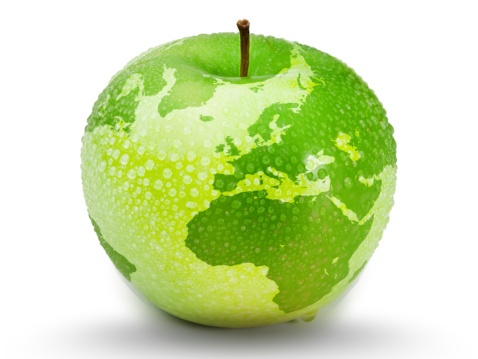 Service objectives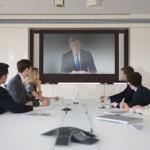 The following list represents the Key Service Objectives (KSO) for the Appleton Greene Organizational Development service.
Strategic Planning
As an organization, you need to ask yourself: Does your strategy guide how you allocate resources? Can every employee articulate your strategy and are they empowered to execute on it? I work with companies to develop strategies that deliver results. I see things that others miss, offering you more creative solutions that combine my deep geographic experience, intimate sector knowledge and clear insights into how to create value in your business. I work collaboratively, build lasting capabilities into your team and help your organization mobilize for change. I define success by your results. My four step process can help you and your organization create a path toward implementation. I follow structured plan that works in phases: 1) analysis or assessment, where an understanding of the current internal and external environments is developed, 2) strategy formulation, where high level strategy is developed and a basic organization level strategic plan is documented 3) strategy execution, where the high level plan is translated into more operational planning and action items, and 4) evaluation or sustainment / management phase, where ongoing refinement and evaluation of performance, culture, communications, data reporting, and other strategic management issues occurs.
Change Management
Changes in processes, systems and technology require that jobs be structured and performed differently. To enable and sustain lasting change, rigorous attention to a formal change management effort is integral to any significant project a company undertakes. Ms. Asensio can help equip your company to drive and sustain change through these key services: Organization Risk and Readiness – A holistic diagnosis is conducted that assesses an organization's risks in dealing with large-scale change. The diagnosis incorporates key elements of a sound change management strategy, including culture transformation, executive sponsorship, organization design factors and workforce implications. Stakeholder Management and Strategic Communication – Identification of key influences and the design and execution of a systemic approach to communication that increases awareness, buy-in and ownership of the desired change. Workforce Transition – Job impact analyses are conducted, and targeted workforce transition programs designed, so that the full life cycle of the change process is supported. We help you equip people significantly affected by change for new roles, implement processes to support them, and coordinate integration of talent management and training to prepare them for success in the new environment.
Problem Solving
Crucial to the success of a business faced with problems is their understanding of just what the problems are, defining them, finding solutions, and selecting the best solutions for the situations. I work directly with your organization to follow the stages and find the best plan of action, including: how to identify a problem; how to respond to it; the different techniques and methods used in problem-solving; how to find alternative solutions; how to select the best solution for the situation; designing a plan of action; how to implement the plan of action; how to assess the success of the solution and the plan of action.
Talent Management
Talent management is an organization's commitment to recruit, retain, and develop the most talented and superior employees available in the job market. The key to inciting a workforce to greatness is to align your talent management with company strategy, define consistent leadership criteria across all functional areas, and identify specific competencies (analytical, technical, education, experience) to cultivate for continuing growth. My focus is on a talent management process that can help the company reach this success. This includes: specific strategies to make your recruiting process more efficient and effective by using "competency based" recruiting instead of sorting through resumes, one at a time; focus on developing better managers and leaders to reinforce culture, instill values, and create a sustainable "leadership pipeline"; methodology to quickly identify competency gaps so we can deliver training, e-learning, or development programs to fill these gaps; learning how to manage people in a consistent and measurable way so that everyone is aligned, held accountable, and paid fairly; action items to identify high performers and successors to key positions throughout the organization to make sure you have a highly flexible, responsive organization. Business leaders who implement the best talent management processes are more prepared than their competitors to compete in the global economy and capitalize quickly on new opportunities. True success is only available when companies do more than adapt to long-term trends. They must be able to anticipate and jump on new opportunities before the rest of the market.
Team Development
My team development programs and seminars focus on building higher levels of team performance. I can accomplish this through highly interactive skills-based training modules, team facilitation on real-world challenges, and the development of team leaders. Because no two teams are ever alike, I customize team development programs based on a thorough Needs Assessment of your people and your business goals. I often use team assessment tools to baseline and track how well your team has improved over time. My comprehensive team development program designs ensure that your people are engaged in applying what they have learned to your specific business challenges, often producing significant ROI. I can ensure that my program can help to build your people's capacity to work together, and build authentic skills and competencies to work in – or to lead – high performance teamwork.
---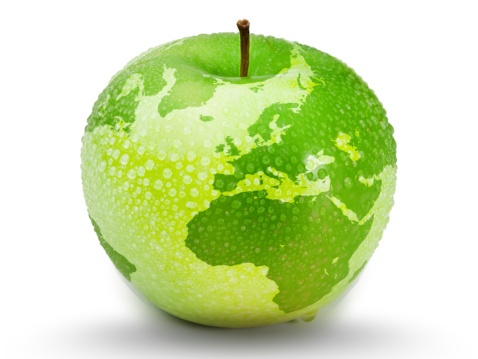 Testimonials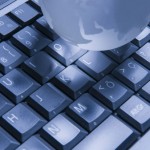 Ferguson Plastics
"Ms. Asensio has helped us understand how to motivate employees and encourage performance. As an organization we knew where we wanted to be, but could not get there year after year. We underwent a long process of assessment into our own internal operations and were able to develop a comprehensive plan to improve staff performance on the floor. The change has been noticeable and we are not only achieving performance goals, but our employees are motivated to always think of ways we could improve. It has been a game changer."
---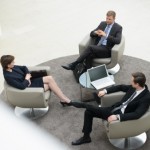 XLT Ovens
"I always knew what I wanted my company to be but had a hard time communicating it to my employees. I sat with Ms. Asensio for four days and talked about my vision. She helped us take that vision and develop an implementation plan. We had a step by step guide to the changes that we needed to make in order to get to that vision. But for us, the most important part was the management of that plan. Ms. Asensio was making sure that all the pieces were in place and we all kept focus. It took about 24 months but I am happy to say that my vision has become a reality. We had the right employees, we just needed to make sure that they had the tools and knowledge to get their jobs done and lead the company into the future."
---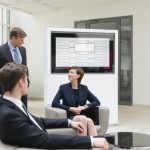 Corporate Lodging Consultants
"Ms. Asensio facilitated business development and product management initiatives through the conception and execution of innovative product marketing campaigns and strategies focused on expanding and regenerating product offerings and market growth. She tripled program revenue within 18 months with the engineering of a second-generation product offering that transformed an existing product line into an enhanced, updated, customer-focused product. She mastered advanced tactics that proved instrumental in expanding the target market to over 16 industries, resulting in increased sales and revenue for the company. She maximized product profitability through the analysis of marketing spend efficiencies and extensive market research and end-user behavior patterns, resulting in enhanced product offerings. She defined reporting parameters to accurately monitor and track product performance measurements."
---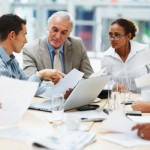 Coors Brewing Company
"Ms. Asensio was recruited to lead product development functions and projects, developing annual sales objectives and tactics and performing industry, market, and competitor analyses to achieve corporate and customer marketing objectives. She collaborated with advertising agents in the creation and implementation of media and promotional campaigns. She controlled the marketing activities for the Frangelico brand, that resulted in an increase in distribution by 30% and a 45% increase in sales. She spearheaded the market launch of Hypnotiq, surpassing product launch goals by over 50%. She championed defensive brand strategies that were incorporated to minimize the impact of a sudden tax imposition on alcoholic beverages."
---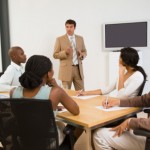 Cessna Aircraft Company
"Ms. Asensio championed the product marketing and strategy development for the effective communication of Customer Service's position statement and industry messaging. Lead resource allocation efforts to coordinate the successful execution of product marketing campaigns targeted at building brand loyalty and profitability, while fostering relationships with new and existing customers. She also leveraged the company-owned service center network to re-engage and entice customers to participate with Cessna in a highly competitive service market, yielding $42 million in revenue in the first year."
---
More detailed achievements, references and testimonials are confidentially available to clients upon request.
---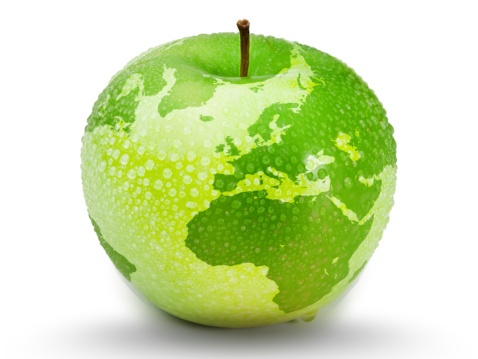 Industries
This service is primarily available to the following industry sectors: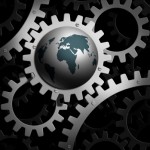 Aviation
The global airline industry continues to grow rapidly, but consistent and robust profitability is elusive. Measured by revenue, the industry has doubled over the past decade, from US$369 billion to a projected $746 billion, according to the International Air Transport Association (IATA). Much of that growth has been driven by low-cost carriers (LCCs), which now control some 25 percent of the worldwide market and which have been expanding rapidly in emerging markets; growth also came from continued gains by carriers in developed markets, the IATA reported. Yet profit margins are razor thin, less than 3 percent overall. In the commercial aviation sector, just about every player in the value chain – airports, airplane manufacturers, jet engine makers, travel agents, and service companies, to name a few – turns a tidy profit. Yet it's one of the enduring ironies of the industry that the companies that actually move passengers from one place to another, the most crucial link in the chain, struggle to break even. That is largely due to the complex nature of the business, manifested in part by the significant degree of regulation (which minimizes consolidation), and the vulnerability of airlines to exogenous events that happen with great regularity, such as security concerns, volcanic eruptions and infectious diseases. But ongoing price pressure is also a factor; the airline industry is one of the few sectors that have seen prices fall for decades. Since the 1950s, airline yields (defined as the average fare paid by a passenger per kilometer) have consistently dropped. Given these unique circumstances, airlines must continue to focus on top-line growth because their limited profitability depends almost solely on revenue gains, while increasing productivity in order to shore up and perhaps even increase margins. The way individual commercial airlines react to and navigate several trends playing out across the globe will determine carrier performance in the coming years.
Airlines need to make large and ongoing improvements to operate more efficiently. With few exceptions, the most successful airlines are those with the strictest cost controls. The biggest (albeit cash-intensive) lever to reduce costs lies in fuel efficiency, as jet fuel typically accounts for 40 to 55 percent of operating expenses. Carriers with sufficient funds have been gradually modernizing their fleet to incorporate more fuel-efficient aircraft. Yet, because planes are so expensive, this approach has real value only if it is thoughtfully implemented in line with the carrier's long-term plans for the configuration of its network, such as the programmatic expansion of certain routes over a period of years. Cost reduction can also be achieved through enhancements in organizational structure, operating model, and work practices. In particular, legacy airlines have often built up complex processes over decades that cost far more than the streamlined processes of the LCCs. For example, the systems that legacy carriers have in place to handle transfer passengers – how to price connections, how to handle baggage between the two flights, whether to hold a connecting flight for a few late passengers or simply re-book them, and so on – were designed when their networks were far smaller. Today, those systems have layers and layers of complexity built in, making them cumbersome and costly in many cases.
---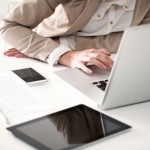 Consumer Goods
The United States is a world leader in consumer goods market research, product innovation, manufacturing, and branding and marketing. The United States also has a highly skilled workforce in the consumer products arena. In 2012, the U.S. consumer goods market was the largest in the world, estimated at $419.4 billion. The U.S. companies that make up the consumer goods industry are as varied as the sub-sectors within the industry. Opportunities exist for both large and small companies across the spectrum of sub-sectors that make up the consumer products landscape. Because the U.S. market is broad and open, the typical U.S. consumer is receptive to both domestic and imported brands. Industry sub-sectors include appliances, toys, furniture and home furnishings, recreational boats, recreational vehicles (RVs), motorcycles, games, gifts, greeting cards, school and office products, jewelry, sporting goods, musical instruments, processed foods, and beverages. Driving growth is the central challenge facing consumer product companies today. Companies not only have to contend with the impact of the global economic situation on consumer spending but also contend with the emergence of a more demanding and digitally empowered consumer.
Manufacturers of consumer packaged goods (CPG) face two key challenges. The first is continued slow or negative growth in people's disposable incomes. The second is changing consumer attitudes toward products and brands, as the great fragmentation of consumer markets takes another turn. In response, companies must dramatically shift the route they take to reach consumers in terms of both product distribution and communications. In many markets, consumer wages have been static for five years. Even where economies are starting to perform better, the squeeze on after-tax wages, especially for the middle class, younger people, and families, is depressing consumer spending. Although growth in developing countries is still better than in the United States and Europe, a slowdown in emerging countries such as China – where many companies had hoped for higher sales – has translated quickly into lower-than-expected consumer spending growth. We expect continued weakness in consumer disposable income regardless of which way macro GNP uncertainties break. Meanwhile, what we call the great fragmentation is manifested in consumer behavior and market response. In both developed and emerging markets, there is a wider variety among consumers now than at any time in the recent past. Growth is evident both at the top of the market (where more consumers are spending for higher-quality food and other packaged goods) and at the lower end (where an increasing number of consumers are concentrating on value). But the traditional middle of the market is shrinking.
---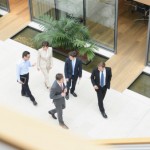 Manufacturing
The violent economic downturn in 2008 hit the U.S. Manufacturing sector broadside. Portions of the sector were already limping along due to energy price shocks in 2005-2006 and the significant drop in consumer demand and global commerce early in 2008 resulted in the most significant contraction in over seven decades. Coming out of the steep contraction most economists expected a vigorous bounce back due to pent-up demand and the normal cyclical recovery of the sector. Yet, measures of activity for the Manufacturing sector have been more muted or at least mixed and have prompted concern over the resulting impact on the health of this key sector. Demand ultimately depends on consumer spending. The profitability of individual companies depends on efficient production and distribution. Large companies often have large economies of scale in purchasing, production, and marketing. Small companies can compete effectively by producing specialized products. The US manufacturing sector is fragmented: the largest 50 companies account for less than half of overall sales.
The entire supply chain ecosystem – encompassing manufacturers, distributors and retailers – is undergoing a business transformation. This is in response to changing dynamics involving shifting consumer expectations, time to market and intense global competition that is being dictated by the rising Internet and mobile economies. Advances in technology – coupled with changing labor demographics – are proving to be the lynch pin shaping this new business model. To remain economically viable, retailers must sell products faster and at competitive prices, which sends a ripple effect down the supply chain. For example, manufacturers must accelerate production cycles and distributors must shorten delivery times. Stakeholders throughout the supply chain have no choice but to adjust their business models to meet consumer demand and increase profits. However, technology is helping businesses stay relevant in these changing times.
---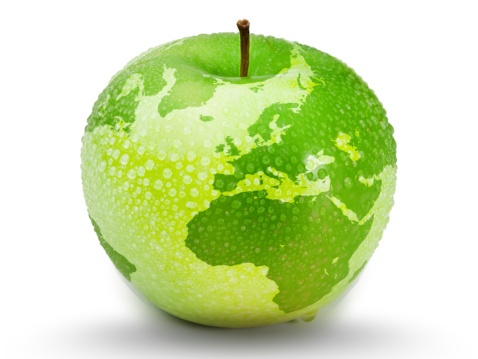 Locations
This service is primarily available within the following locations: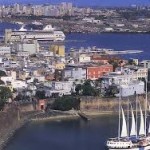 San Juan (Puerto Rico)
The dominant sectors of the Puerto Rico's economy in, terms of production and income, are manufacturing and services. The manufacturing sector has undergone fundamental changes over the years as a result of increased emphasis on higher-wage, high-technology industries, such as pharmaceuticals, biotechnology, computers, microprocessors, professional and scientific instruments, and certain high technology machinery and equipment. The service sector plays a major role in the economy. It ranks second to manufacturing in its contribution to gross domestic product, and leads all sectors in providing employment. The third one is the government sector, followed by construction and mining, and agriculture. Manufacturing is the major contributor to the gross domestic product. In FY 2012 this sector generated 46,114.0 million or 45.6% of the gross domestic product. Manufacturing in Puerto Rico is basically concentrated in two major industries: pharmaceuticals and other chemical products, and machinery and metal products. There are several reasons that explain this sector's job reduction: the net loss of patents on certain pharmaceutical products, the escalation of manufacturing production costs (particularly labor and electricity), the increased use of job outsourcing, and, currently, the effects of a global economic decline. Puerto Rico's escalating debt crisis is weighing heavily on growth prospects. Focus Economics Consensus Forecast panellists expect GNP to contract 1.3% in FY 2015. For FY 2016, which began in July, the panel expects GNP to decline 0.3. The island's economy, as measured by real gross national product, has declined in tandem with its population. It shrank in seven of the past eight years, and is now 13% smaller than it was in fiscal 2006, according to data from the Government Development Bank. Unemployment stood at 12.4% in May, more than twice the national jobless rate; the share of the population either working or looking for work has sunk to 39.6%, from 48.1% in July 2006. (By comparison, the U.S. labor force participation rate was 62.9% in May.).
---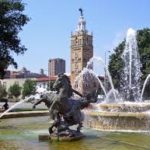 Kansas City KS
The Greater Kansas City region has a number of enviable assets: a high quality of life; good jobs in industries as diverse as vehicle manufacturing and financial services; and a predictable and reliable economy for attracting businesses and talent. But these assets can no longer be taken for granted. New analysis on the performance of the Greater Kansas City economy provides evidence that the region is becoming less competitive, weakening its ability to create jobs and sustain higher standards of living. While Greater Kansas City's economy has held steady, there are troubling indicators in the region's productivity and competitiveness. The region's productivity advantage, a historically distinctive competitive edge, has declined relative to the nation. This coincides with a shrinking of the region's market share of U.S. jobs and output, indicating a weakening in overall competitiveness. Greater Kansas City exhibits strengths in the key drivers of growth and productivity, but the region's economic engine is not fuelling high performance. First, Greater Kansas City specializes in a diverse set of traded sectors, but nearly all are losing market share in jobs and output compared to their peers nationally. Second, Greater Kansas City has a high concentration of high-tech start-ups and strong patent growth, but these capabilities have not translated into commercial applications among a wide group of firms or led to the creation of enough new firms. Finally, the region has a well-educated workforce, but does not produce enough educated or STEM-qualified workers to keep pace with employer demand. Manufacturing is expected to show a small gain in jobs in 2014, but continued productivity advancements and some weakness in overseas markets contribute to a small forecast decline of about 500 jobs in the manufacturing industry over the entire three-year 2014 to 2016 projection period. The transportation and wholesale trade industries are projected to experience employment gains of 1,800 jobs over the same three-year period, in part due to large investments in new distribution facilities, such as those surrounding the BNSF intermodal center in southwest Johnson County. Similar to manufacturing, however, increasing automation will allow substantially more freight to be moved while employing roughly the same number of people..
---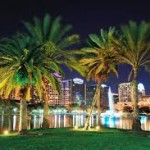 Orlando FL
While Orlando is renowned worldwide for its tropical climate and relaxed lifestyle, the region also is one of the top 10 locations in the country for business. From corporate headquarters to regional distribution centers, from product manufacturing to high tech research, the region of Orange, Seminole, Lake and Osceola counties and the City of Orlando spans a dynamic economic spectrum. A bustling downtown draws businesses of all types and is especially strong in its ability to attract corporate headquarters. Some of those that have selected downtown Orlando include BBA Aviation, Signature Flight Services, CuraScript and Indra Systems, Inc. The city's potential has only begun to be realized. Numerous major multi-use commercial projects are on the drawing board. An unprecedented level of office development is planned for downtown Orlando. All told, more than one million additional square feet of construction has been announced for the downtown business district. But, downtown Orlando is more than just business. Ten public and private secondary schools, all noted for excellence and innovative teaching, bring schoolchildren of all socio-economic realms into our downtown on a daily basis. As 2014 progressed, so did Orlando's economic renaissance. In April, the region became the first major MSA in Florida to regain all jobs lost during the recession. By midyear, improving job prospects were prompting workers to re-join the labor market and by early fall the region had staked its claim among the fastest-growing large MSAs in the country. Further investment is planned for 2015. Work will begin in February on the $2.3 billion, seven-year I-4 Ultimate Project designed to overhaul 21 miles of the region's key transportation corridor. Orlando International Airport will embark on a $1.1 billion expansion that will include a new intermodal transportation hub and expansion of the existing North Terminal. Construction will also begin on the $110 million Major League Soccer stadium, scheduled to be completed in time for the Orlando City Lions' 2016 season. Two additional transformational projects will look to build on current momentum: the Florida Advanced Manufacturing Research Center (FAMRC) in Osceola County will continue efforts to position the region as a world leader in smart sensors and the University of Central Florida's plans to build a downtown campus will go to the Florida Legislature in the spring.
---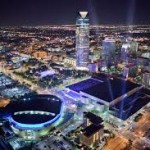 Oklahoma City OK
With a population of approximately 600,000, Oklahoma City is a sprawling state capital encompassing more than 620 square miles – making it the country's third-largest city in terms of area. The City of Oklahoma City, or OKC, is the seat of Oklahoma County and is one of the larger cities in the Great Plains region, as well as the nation's 29th largest City in terms of population. Oklahoma City continues to enjoy the fruits of economic geography as economic activity concentrates along the Interstate 35 corridor megalopolis. Population growth in the city is among the fastest in the nation averaging nearly 1.6 percent per year since 2007. Importantly, Oklahoma City's population growth rates trail the corridor cities to the south including Dallas, Austin, Houston and San Antonio, portending the continuation of economic growth up the corridor. As people and income congregate in the metro area, household demand for consumer services follow. Oklahoma City's 2014 growth was led by explosive gains in construction employment (up 12.1 percent) and employment in leisure services (up 8.8 percent). Also posting strong payroll gains in 2014 were health services and retail trade, two industries that follow naturally from population growth. Falling oil prices will slow the pace of income gains in 2015, particularly among those that rely on bonus checks, override income, or royalty payments to supplement monthly incomes. The expectation is that the momentum of long-run inertia is stronger than the forces of short-run weakness, leading to modest growth in 2015. Oklahoma per-capita personal income growth slowed in 2013 – a combination of slowing employment and earnings growth and a modest increase in population growth. Per capita personal income growth accelerated in 2014 and is estimated at 4.7 percent. A challenging economic environment in 2015 is expected to see per capita personal income grow at 2.7 percent to $45,023 before expanding at a more robust 4.4 percent annual pace in 2016 to $46,991. We expect falling energy prices and global uncertainties to offset some of Oklahoma's geographic strength and positive economic inertia from 2014. After growing at a rate of 1.9 percent in 2014, growth in state non-farm employment is expected to moderate in 2015 with growth of 0.9 percent – just a touch below the state's long-run average. Growth is expected to pick up in 2016 as global conditions improve bringing increases in the demand for commodities and industrial production, both important components of Oklahoma's economy. The baseline projected path for Oklahoma in 2015 is really a tale of two trends. Short-term concerns in the state's defining industry is offset by long-run strength as people and economic activity continue to concentrate in the state's urban areas, specifically along the I-35 megalopolis. Industries closely tied to the state's oil and gas industry are expected to be challenged in 2015 while industries more closely aligned with population and income gains are expected to benefit from the underlying long term trend growth. The sectors forecasted to experience the greatest employment growth are health services, retail trade, leisure and hospitality, and construction (listed in order of their share of total state employment). In contrast, the sectors (again listed in order of their total share of state employment) expected to struggle in 2015 are manufacturing, scientific and technical business services, mining and information.
---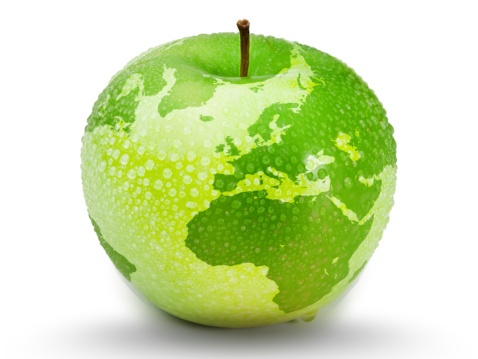 Clients
This service's current clients or employers include:

Cessna Aircraft Company
The Cessna Aircraft Company is an American general aviation aircraft manufacturing corporation headquartered in Wichita, Kansas. Best known for small, piston-powered aircraft, Cessna also produces business jets. The company is a subsidiary of the U.S. conglomerate Textron. Cessna's line of Citation jets, Caravan turboprops and classic piston aircraft dominate the sky. From learning to fly, to flying your business, you'll find your aircraft solution at Cessna.
Cessna Aircraft Company – Click Here
---

Coors Brewing Company
Coors Light, the World's Most Refreshing Beer, is the second best-selling beer in the U.S. Coors Light's unique frost-brewing process locks in a taste as cold as the Rockies. It has been a favorite in delivering the ultimate in cold refreshment ever since it launched in 1978. The simple, silver can caught people's attention and the brew was nicknamed the "Silver Bullet" as sales climbed. Coors Light is constantly bringing innovation to its bottles and cans, with recent features including the Cold Activated Bottle, Super Cold Draft, the Vented Wide Mouth Can with Frost Brew Liner, the Cold Activated Can and Two-Stage Cold Activation bottles and cans.
Coors Brewing Company – Click Here
---

Con Agra Foods
At ConAgra Foods, they believe in the power of great food. Food you turn to every day, food you count on as part of your life. They make food that does more than satisfy your hunger – it actually gives you less to worry about and more to look forward to. That's what they do here at ConAgra Foods: We make great food – everyday food – in extraordinary ways. Find the food you love on store shelves, where you can choose from our retail brands such as Hunt's, Orville Redenbacher's, and Healthy Choice, or choose from their wide variety of private branded food sold as retailer's store brands. Our food can be found in almost every aisle of the grocery store, covering more categories than any other packaged food company in the United States.
---

Corporate Lodging Consultants
Larger organizations benefit from CLC Lodging's CheckINN Card combined with a broader suite of custom solutions to save time and money on significant workforce travel. In addition to 20% to 40% hotel savings, services include streamlined hotel payment, contracted rate compliance, cost coding, detailed reporting and custom hotel contracting. Employees gain 24/7/365 access to CLC Lodging's Traveler Support Center. CLC is a subsidiary of FLEETCOR Technologies (NYSE: FLT), a public company based in Atlanta, GA. FLEETCOR acquired CLC Lodging in April 2009.
Corporate Lodging Consultants – Click Here
---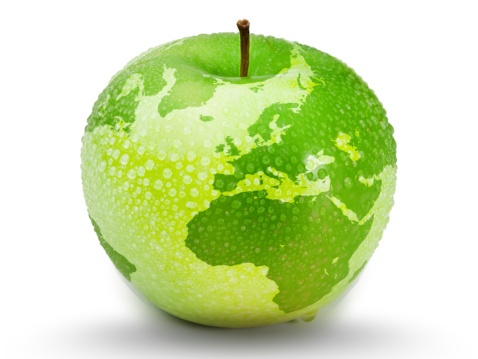 Benefits
Management
Project management
Business unit management
Asset management
Business development
Technical management
Client support
Management training
Industry experience
Location experience
Business Growth
Human Resources
Time-effective
Cost-effective
ROI
Low risk
Tried & tested
Proactive
Sustainability
Value added
Knowledge sharing
Competitive advantage
Production
Process improvement
Performance improvement
Market share increase
Business development
Cost reduction
Waste management
Business optimization
Management motivation
Capability enhancement
Risk management
Bronze Service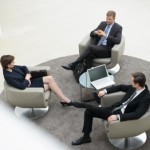 Monthly cost: USD $1,500.00
Time limit: 5 hours per month
Contract period: 12 months
Bronze service includes:
01. Email support
02. Telephone support
03. Questions & answers
04. Professional advice
05. Communication management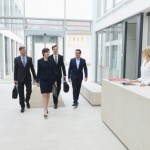 SERVICE DESCRIPTION
The Bronze Client Service (BCS) for Organizational Development provides clients with an entry level option and enables client contacts to become personally acquainted with Ms Asensio over a sustainable period of time. We suggest that clients allocate up to a maximum of 5 Key Employees for this service. Your Key Employees can then contact the consultant via email, whenever they feel that they need specific advice or support in relation to the consultant's specialist subject. The consultant will also be proactive about opening and maintaining communications with your Key Employees. Your Key Employees can list and number any questions that they would like to ask and they will then receive specific answers to each and every query that they may have. Your Key Employees can then retain these communications on file for future reference. General support inquiries will usually receive replies within 48 hours, but please allow a period of up to 10 business days during busy periods. The Bronze Client Service (BCS) enables your Key Employees to get to know their designated Appleton Greene consultant and to benefit from the consultant's specialist skills, knowledge and experience.
---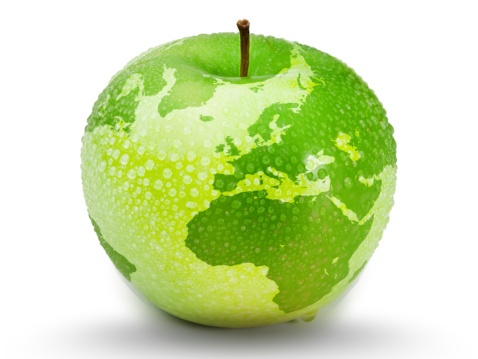 Silver Service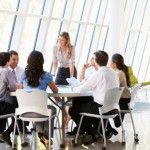 Monthly cost: USD $3,000.00
Time limit: 10 hours per month
Contract period: 12 months
Bronze service plus
01. Research analysis
02. Management analysis
03. Performance analysis
04. Business process analysis
05. Training analysis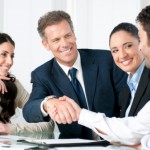 SERVICE DESCRIPTION
The Silver Client Service (SCS) for Organizational Development provides more time for research and development. If you require Ms Asensio to undertake research on your behalf, or on behalf of your Key Employees, then this would understandably require more time and the Silver Client Service (SCS) accommodates this. For example, you may want your consultant to undertake some research into your management, performance, business, or training processes, with a view towards providing an independent analysis and recommendations for improvement. If any research and development, or business analysis is required, then the Silver Client Service (SCS) is for you.
---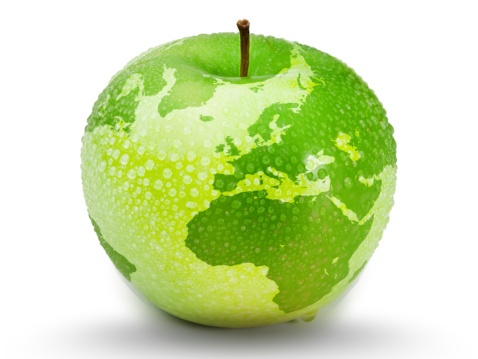 Gold Service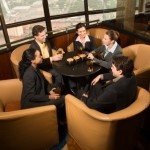 Monthly cost: USD $4,500.00
Time limit: 15 hours per month
Contract period: 12 months
Bronze/Silver service plus
01. Management interviews
02. Evaluation and assessment
03. Performance improvement
04. Business process improvement
05. Management training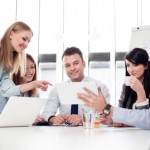 SERVICE DESCRIPTION
The Gold Client Service (GCS) for Organizational Development is intended for more detailed evaluation and assessment, that may require your Key Employees to have monthly meetings or interviews with Ms Asensio. These meetings and interviews can be conducted over the telephone, Skype, or by video conference if required. The consultant can also attend your business premises, an Appleton Greene office, or another mutually beneficial location, but please note that clients are responsible for the costs of any disbursements separately, including travel and accommodation. This service enables you to integrate the specific skills, knowledge and experience of your designated consultant into your Key Employee management team. The Gold Client Service (GCS) can also incorporate training workshops, business presentations and external meetings with customers, suppliers, associations, or any other business-related stakeholders.
---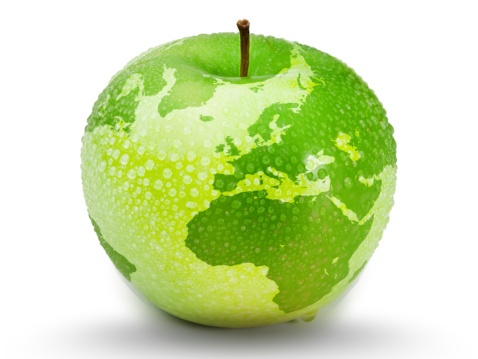 Platinum Service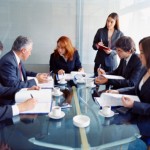 Monthly cost: USD $6,000.00
Time limit: 20 hours per month
Contract period: 12 months
Bronze/Silver/Gold service plus
01. Project planning
02. Project development
03. Project implementation
04. Project management
05. Project review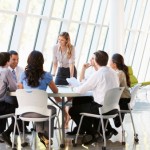 SERVICE DESCRIPTION
The Platinum Client Service (PCS) for Organizational Development is our flagship service and will be required if you need Ms Asensio to facilitate the planning, development, implementation, management, or review of a particular project relating to her specialist subject, which would obviously require more time and dedication. This service enables you to reserve up to 12.5% of the consultant's working month and provides a more hands-on service as and when required. If you need more time than this, then this can always be arranged, subject of course to the consultant's ongoing availability. The benefit of having an external consultant involved in projects is they provide an independent perspective and are not influenced by internal politics, day-to-day responsibilities, or personal career interest. They provide objectivity, specific knowledge, skills and experience and will be entirely focused upon the tasks at hand. The Platinum Client Service (PCS) will provide your organization with a valuable resource as and when you need it.
---