Organizational Change
Accredited Consulting Service for Mr. Jackson JD BSBA Accredited Senior Consultant (ASC)
Executive Summary Video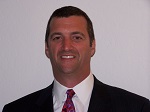 The Appleton Greene Accredited Consultant Service (ACS) for Organizational Change is provided by Mr. Jackson and provides clients with four cost-effective and time-effective professional consultant solutions, enabling clients to engage professional support over a sustainable period of time, while being able to manage consultancy costs within a clearly defined monthly budget. All service contracts are for a fixed period of 12 months and are renewable annually by mutual agreement. Services can be upgraded at any time, subject to individual client requirements and consulting service availability. If you would like to place an order for the Appleton Greene Organizational Change service, please click on either the Bronze, Silver, Gold, or Platinum service boxes below in order to access the respective application forms. A detailed information guide for this service is provided below and you can access this guide by scrolling down and clicking on the tabs beneath the service order application forms.
Consultant profile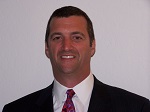 Mr Jackson is an approved Senior Consultant at Appleton Greene and he has experience in management, finance and production. He has achieved a Bachelor of Science in Business Administration and is a Juris Doctor. He has industry experience within the following sectors: Technology; Energy; Consultancy; Internet and Manufacturing. He has had commercial experience within the following countries: United States of America; United Kingdom and Germany, or more specifically within the following cities: San Francisco CA; Los Angeles CA; New York NY; London and Munich. His personal achievements include: over 100 M&A transactions; interim executive management; revamped vendor selection process; achieved significant cost savings and complex corporate reorganizations. His service skills incorporate: strategic leadership; change management; strategic partnerships; P&L management and M&A transactions.
To request further information about Mr. Jackson through Appleton Greene, please CLICK HERE.
---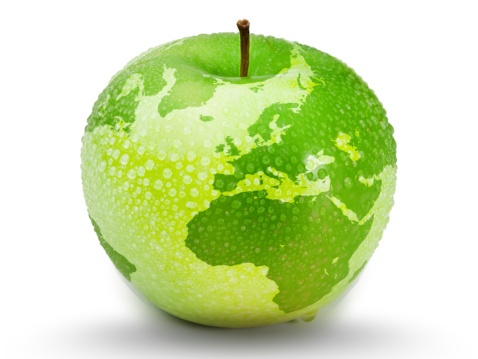 Executive summary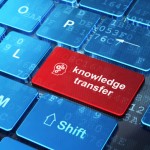 Organizational Change
Globalization and constant innovation of technology result in a constantly evolving business environment. Social media and mobile adaptability have revolutionized business. The effect of this is an ever increasing need for change, and therefore change management. The growth in technology also has a secondary effect of increasing the availability and therefore accountability of knowledge. Easily accessible information has resulted in unprecedented scrutiny from stakeholders resulting in increased pressure on management.
Due to the growth of technology, modern organizational change is largely motivated by exterior innovations rather than internal factors. When these developments occur, the organizations that adapt quickest create a competitive advantage for themselves, while the companies that refuse to change get left behind. This can result in drastic profit and/or market share losses. People are resistant to change in organizations because it can be uncomfortable. The notion of doing things this way, because 'this is the way we have always done them', can be particularly hard to overcome. Furthermore, in cases where a company has seen declining fortunes, for a manager or executive to view themselves as a key part of the problem can be very humbling.
With the business environment experiencing so much change, organizations must then learn to become comfortable with change as well. Therefore, the ability to manage and adapt to organizational change is an essential ability required in the workplace today. Organizational change directly affects all departments and employees. The entire company must learn how to handle changes to the organization. The effectiveness of change management can have a strong positive or negative impact on employee morale. This service approaches organization change a broad perspective formed by over three decades of experience and success across industry and functional lines. Whether in the development and implementation of new business process for development stage companies to the integration of acquisitions for more mature companies, change management is critical to a company's success. The service can be focused across the enterprise and is appropriate for leaders at all levels of the organization.
---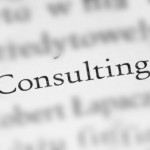 Service Methodology
Regardless of the size of your company or the specific issue requiring change, organizational change management should begin with a systematic diagnosis of the current situation in order to determine both the need for and the capability to change. In the case of an early stage company it may be a need to increase efficiency by reorganizing workflow or the utilization of subject matter experts. In the case of an acquisition it may be the need to do things consistently across the enterprise or the elimination of dual function.
In every case, the most critical aspect leading to a successful implementation is a company's ability to win the buy-in of their organization's employees on the change. Effectively managing organizational change is a four-step process: Recognizing the changes in the broader business environment; Developing the necessary adjustments for the company's needs; Training employees on the appropriate changes; Winning the support of the employees with the persuasiveness of the appropriate adjustments. Change management processes should include creative marketing to enable communication between changing audiences, as well as deep social understanding about leadership styles and group dynamics. The objectives, content, and process of change should all be specified as part of a change management communication plan.
---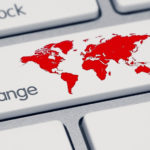 Service Options
Companies can elect whether they just require Appleton Greene for advice and support with the Bronze Client Service, for research and performance analysis with the Silver Client Service, for facilitating departmental workshops with the Gold Client Service, or for complete process planning, development, implementation, management and review, with the Platinum Client Service. Ultimately, there is a service to suit every situation and every budget and clients can elect to either upgrade or downgrade from one service to another as and when required, providing complete flexibility in order to ensure that the right level of support is available over a sustainable period of time, enabling the organization to compensate for any prescriptive or emergent changes relating to: Customer Service; E-business; Finance; Globalization; Human Resources; Information Technology; Legal; Management; Marketing; or Production.
---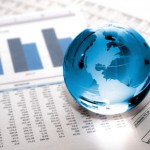 Service Mission
As a discipline, change management has been around for decades. It is a constant at the largest and most respected consulting companies. It has become core course study at the most notable business schools. Yet, it continues to be the undoing of many companies. Change management requires discipline, focus and dedication to the plan for change. My goal is to gently guide the company through the steps of change ensuring a positive outcome. I remain respectful of company culture – it need not change. I am respectful of the values of the Company and strive to reinforce areas of strength and work only on areas of change, which guarantees continuity in business and the sustainability of any project. I work side by side with change proponents and thought leaders until we can reach not only a business success but also an increase in motivation and dedication of the employee base, evidence of long term success in this endeavor. All companies, large and small can benefit.
Over more than 25 years in business I have been involved in the acquisition and integration of over 100 business, each requiring a clear and careful approach to ensure that the best and brightest remain engaged while at the same time improving efficiency and process – in effect, making change. I also have significant experience in development stage and high growth companies, each in their own way requiring change to evolve to the next level of organization.
---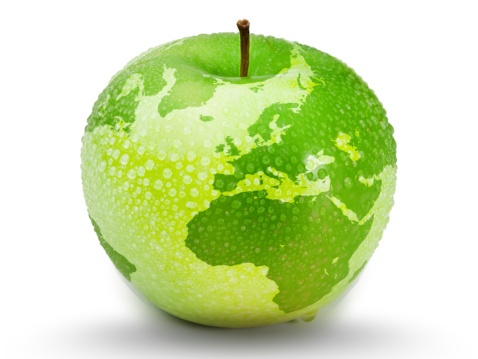 Service objectives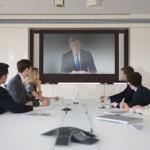 The following list represents the Key Service Objectives (KSO) for the Appleton Greene Organizational Change service.
Change Management
In order to grow and survive we must change as our environment requires. Those companies that adapt to change are the ones that survive – for generation after generation. The impetus for change can vary – M&A activities, high growth environments or the evolution of strategy. As a discipline, change management has been around for decades. It is a constant at the largest and most respected consulting companies. It has become core course study at the most notable business schools. Yet, it continues to be the undoing of many companies. Change management requires discipline, focus and dedication to the plan for change. My goal is to gently guide the company through the steps of change ensuring a positive outcome. I remain respectful of company culture – it need not change. I am respectful of the values of the Company and strive to reinforce areas of strength and work only on areas of change, which guarantees continuity in business and the sustainability of any project. I work side by side with change proponents and thought leaders until we can reach not only a business success but also an increase in motivation and dedication of the employee base, evidence of long term success in this endeavor. All companies, large and small can benefit.
Process Development
Operations and process improvement enables organizations to increase effectiveness by understanding, optimizing and aligning activities and processes to maximize output and returns on improvement initiatives. Through the integration of people, process and technology, organizations can make more effective decisions, increase stakeholder value and drive higher levels of efficiency organization-wide. It is critical success factor for organizations to improve the performance of their personnel and operational processes. Operations improvement can require new resources, thinking, new methods and new techniques for monitoring and measuring so organizations can fully understand, optimize and align processes to achieve strategic objectives. This service is designed to gently guide the company through the steps of change to ensure a positive outcome.
Mergers & Acquisitions
The intent of this service is not to determine whether any one or more acquisitions is strategic for the company. Rather, the focus is on making the acquisition and post-closing operations a success. People often quote statistics that claim that 90% of all M&A transactions fail. By many measures that is accurate. But transactions continue to occur. This service significantly increases the likelihood that your acquisition will fall in the 10% that succeed. To start we assemble an internal team to perform due diligence on the acquired company to first identify those areas of process where differences exist. Once identified, the team can focus on those aspects that require change in order to have a smooth integration into the surviving company. With that information we can write a detailed plan to carefully integrate the business. Starting with clear communication plan and evolving to joint process development teams we will carefully bring along the acquired entity in a careful and less invasive way. In every successful M&A transaction the message is always one of inclusiveness with the end goal of complete alignment and success of the combined entity.
Start-up Environment
In start-up and early stage companies life can be hectic. People focus more on how to survive than whether to establish process. Everyone is a jack-of-all-trades, jumping in to whatever needs to be done. Customers can be added at alarming rates. Revenue can be skyrocketing. It seems like new people are coming on board every day. It is an exciting time. Yet with all this excitement and activity, inefficiency starts to creep in. Questions like – "who do I speak with about approving X" or who is handling customer Y's issue" sometimes go unanswered. It's time to grow up and act like a company and begin to establish clear process and procedures. Establishing process enables organizations to increase effectiveness by understanding, optimizing and aligning activities and processes to maximize output and returns on improvement initiatives. Through the integration of people, process and technology, organizations can make more effective decisions, increase stakeholder value and drive higher levels of efficiency organization-wide. It is critical success factor for organizations to improve the performance of their personnel and operational processes. Operations improvement can require new resources, thinking, new methods and new techniques for monitoring and measuring so organizations can fully understand, optimize and align processes to achieve strategic objectives. This service is designed to gently guide the company through the steps of change to ensure a positive outcome.
Process Reengineering
As much as we like to think that all business run smoothly, sometimes we need a restart in certain areas. Earnings start to lag, revenue is down or costs are creeping up. In any of these cases the approach that we follow is objective, practical and focused. We start with a detailed analysis of any department and/or function determining why the company's performance is less than optimal. Once identified, the team can focus on those aspects that require change and develop the methodology to accomplish it. Reengineering broken or outdated processes enables organizations to increase effectiveness by understanding, optimizing and aligning activities and processes to maximize output and returns on improvement initiatives. Through the integration of people, process and technology, organizations can make more effective decisions, increase stakeholder value and drive higher levels of efficiency organization-wide. It is critical success factor for organizations to improve the performance of their personnel and operational processes. Operations improvement can require new resources, thinking, new methods and new techniques for monitoring and measuring so organizations can fully understand, optimize and align processes to achieve strategic objectives. This service is designed to gently guide the company through the steps of change to ensure a positive outcome.
---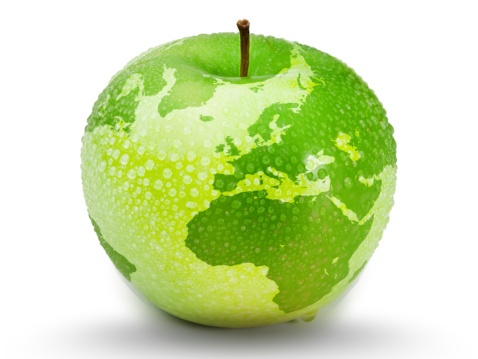 Achievemants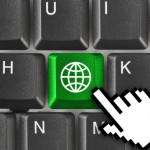 Greenline Industries
In this privately owned biodiesel technology company, Mr. Jackson reengineered the biodiesel plant project delivery process significantly enhancing change order process, performance reliability and scheduling accuracy, resulting in 25% improvement in cost efficiency. He also developed new selection criteria used to reevaluate all outside contractors and partners. Mr. Jackson updated the sales process and sales personnel evaluations system that supported substantial increases in sales and revenue growth. He also established and managed finance and accounting structures and process including internal controls to ensure adherence to regulatory requirements and efficient reporting processes to support ongoing performance analysis, forecasting and future planning.
---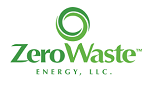 Zero Waste Energy
In this privately owned organic waste treatment and waste-to-energy company, Mr. Jackson realized a 25%+ improvement in the project delivery cost by reengineering the company's estimating and bid process. He also focused on improving process and efficiencies across the operating enterprise, including finance and legal.
---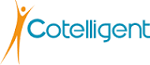 Cotelligent, Inc.
In this public IT services and consulting company, Mr. Jackson strategically reconstructed and continually downsized the business following divestiture of IT staffing business in response to the changing market for IT services. He orchestrated a total of three major restructurings, from development of plan, communication and execution, and the termination of senior executives. He also managed the divesture of the IT staffing business in a transaction which sold 22 offices with 2000 employees representing $200+ million in annualized revenues to a venture backed company for $125 million.
---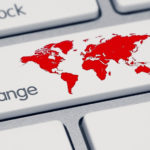 Private Consumer Goods Company
Transformed company through the development and implementation of effective corporate restructuring, turnaround and communication plan.
---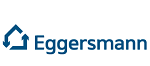 Bekon Energy Technologies(Eggersmann)
Mr. Jackson assisted this wholly-owned subsidiary of a German company enter the North American Market. He spearheaded development and execution of business plan, defined sales and marketing objectives and led development of robust sales and marketing initiatives. Mr. Jackson also provided hands on leadership, conducting detailed analysis of market identifying opportunities and steering business development efforts. He was also responsible to cultivate relationships with key leadership in potential and existing customers, together with managing all dealer and representative relationships.
---
More detailed achievements, references and testimonials are confidentially available to clients upon request.

---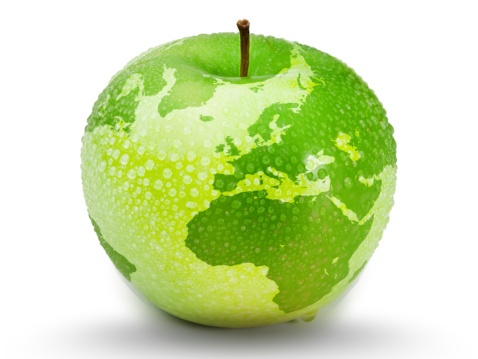 Industries
This service is primarily available to the following industry sectors: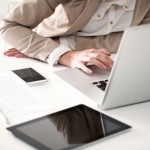 Technology
Technology is the collection of techniques, skills, methods and processes used in the production of goods or services or in the accomplishment of objectives, such as scientific investigation. What we often think of as "Technology" is really just the application of modern technology to our daily professional and personal lives. For example, what used to work before, might not be working now, it must have gotten old or been replaced by more modern technology. Technology simplifies life in so many ways and everyone defines technology in their own way. To some people, it means smartphones and laptops. To others, it means the source of the radical changes that are happening in all phases of life. Some define technology as science applied to practical purposes. Some people fear to use technology while others see it as the source of longer and more complete lives.
In this service offering, I consider the use of technology in only positive value added ways. For example, technology advancements have improved our access to and use of information across the enterprise, creating better evaluation opportunities to improve performance. It encourages innovation and creativity, placing the opportunity to develop new goods and services across more of your employee base. Technology has improved the ways we communicate, providing us with many more sources of knowledge and information. It also improves efficiency and production allowing companies to deliver ever more complex goods and services in new and innovative ways. It is the combination of people, process and technology that allows us to become successful.
---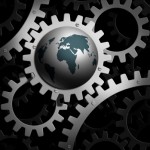 Energy
My focus in the energy space is towards renewable/sustainable fuels, energy efficiency and waste-to-energy. Energy efficiency and renewable energy are the twin pillars of a sustainable energy future. Considerable progress is being made in the energy transition from fossil fuels to sustainable systems technologies that promote sustainable energy, include renewable energy sources, such as hydroelectricity, solar energy, wind energy, wave power, geothermal energy, bioenergy, tidal power and also technologies designed to improve energy efficiency. Costs have fallen dramatically in recent years, and continue to fall. Most of these technologies are either economically competitive or close to being so. Increasingly, effective government policies are supporting the transition to these alternatives. This sets sustainable energy apart from other renewable energy terminology such as alternative energy by focusing on the ability of an energy source to continue providing energy. Sustainable energy can produce some pollution of the environment, as long as it is not sufficient to prohibit heavy use of the source for an indefinite amount of time. Sustainable energy is also distinct from low-carbon energy, which is sustainable only in the sense that it does not add to the CO2 in the atmosphere.
---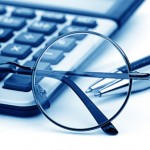 Consultancy
People have always needed advice on how better to manage their affairs and make effective decisions. Consultants can function as bridges for information and knowledge, and external consultants can provide these bridging services more economically than client firms themselves. The functions of consulting services are commonly broken down into the following task categories: strategic management, operations management, industrial engineering, industrial/organizational psychology, organizational development, and project management. Consultants have specialized skills on tasks that would involve high internal coordination costs for clients, such as organization-wide changes or the implementation of information technology. In addition, because of economies of scale, their focus and experience in gathering information worldwide and across industries renders their information search less costly than clients trying to procure this information and knowledge themselves. Technological developments, emerging opportunities, and evolving policies are driving evolutionary as well as potentially disruptive changes in the current environment. organizations and businesses will continue to need and rely upon qualified consultants to assist them in their adaptation to the changing world.
---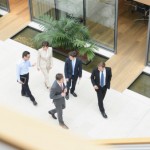 Internet
The Internet is the global system of interconnected computer networks that use the Internet protocol suite (TCP/IP) to link devices worldwide. It is a network of networks that consists of private, public, academic, business, and government networks of local to global scope, linked by a broad array of electronic, wireless, and optical networking technologies. The Internet allows greater flexibility in working hours and location, especially with the spread of unmetered high-speed connections. The Internet can be accessed almost anywhere by numerous means including wirelessly.
The low cost and nearly instantaneous sharing of ideas, knowledge, and skills have made collaboration dramatically easier. Not only can a group cheaply communicate and share ideas but the wide reach of the Internet allows such groups more easily to form. The Internet allows computer users to remotely access other computers and information stores easily from any access point. This is encouraging new ways of working from home, collaboration and information sharing in many industries. An office worker away from their desk, perhaps on the other side of the world on a business trip or a holiday, can access their emails, access their data using cloud computing, or open a remote desktop session into their office PC using a secure virtual private network (VPN) connection on the Internet. This can give the worker complete access to all of their normal files and data, including email and other applications, while away from the office. Business across the Internet or e-business encompasses business processes spanning the entire value chain: purchasing, supply chain management, marketing, sales, customer relationship management and customer service. E-commerce seeks to add revenue streams using the Internet to build and enhance relationships with clients and partners. According to IDC, the size of worldwide e-commerce, when global business-to-business and –consumer transactions are combined, equate to $16 trillion for 2013. A report by Oxford Economics adds those two together to estimate the total size of the digital economy at $20.4 trillion, equivalent to roughly 13.8% of global sales.
---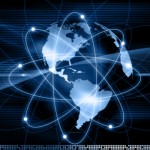 Manufacturing
Manufacturing remains a critical force in both advanced and developing economies. But the sector has changed, bringing new opportunities and challenges to business leaders and policy makers. The global manufacturing sector has undergone a tumultuous decade: large developing economies leaped into the first tier of manufacturing nations, a severe recession choked off demand, and manufacturing employment fell at an accelerated rate in advanced economies. Still, manufacturing remains critically important to both the developing and the advanced world. In the former, it continues to provide a pathway from subsistence agriculture to rising incomes and living standards. In the latter, it remains a vital source of innovation and competitiveness, making outsized contributions to research and development, exports, and productivity growth. But the manufacturing sector has changed—bringing both opportunities and challenges—and neither business leaders nor policy makers can rely on old responses in the new manufacturing environment. Manufacturing's role is changing. The way it contributes to the economy shifts as nations mature: in today's advanced economies, manufacturing promotes innovation, productivity, and trade more than growth and employment. In these countries, manufacturing also has begun to consume more services and to rely more heavily on them to operate. Globally, manufacturing continues to grow. It now accounts for approximately 16 percent of global GDP and 14 percent of employment. But the manufacturing sector's relative size in an economy varies with its stage of development. We find that when economies industrialize, manufacturing employment and output both rise rapidly, but once manufacturing's share of GDP peaks—at 20 to 35 percent of GDP—it falls in an inverted U pattern, along with its share of employment. The reason is that as wages rise, consumers have more money to spend on services, and that sector's growth accelerates, making it more important than manufacturing as a source of growth and employment. Manufacturing is not monolithic. It is a diverse sector with five distinct groups of industries, each with specific drivers of success. No two manufacturing industries are exactly alike; some are more labor- or more knowledge-intensive. Some rely heavily on transportation, while for others, proximity to customers is the critical issue.
---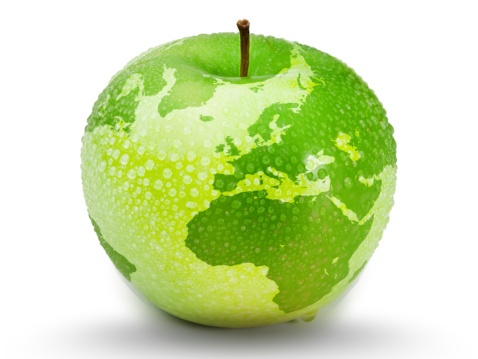 Locations
This service is primarily available within the following locations: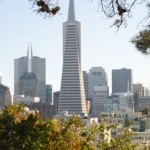 San Francisco CA
San Francisco, Spanish for Saint Francis; officially the City and County of San Francisco, is the cultural, commercial, and financial center of Northern California. Located at the north end of the San Francisco Peninsula, San Francisco is about 47.9 square miles (124 km2) in area, making it the smallest county—and the only consolidated city-county—within the state of California. With a density of about 18,451 people per square mile (7,124 people per km2), San Francisco is the most densely settled large city (population greater than 200,000) in California and the second-most densely populated major city in the United States after New York City. San Francisco is the fourth-most populous city in California, after Los Angeles, San Diego, and San Jose, and the 13th-most populous city in the United States—with a census-estimated 2015 population of 864,816. The city and its surrounding areas are known as the San Francisco Bay Area, and are a part of the larger OMB-designated San Jose-San Francisco-Oakland combined statistical area, the fifth most populous in the nation with an estimated
population of 8.7 million. San Francisco has a diversified service economy, with employment spread across a wide range of professional services, including financial services, tourism, and (increasingly) high technology. In 2012, approximately 25% of workers were employed in professional business services; 16% in government services; 15% in leisure and hospitality; 11% in education and health care; and 9% in financial activities. In 2015, GDP in the five-county San Francisco metropolitan area was $431.7 billion. Additionally, in 2015 the San Jose-San Francisco-Oakland combined statistical area had a GDP of $758.5 billion, which would put it ahead of all but 16 countries. The legacy of the California Gold Rush turned San Francisco into the principal banking and finance center of the West Coast in the early twentieth century. Montgomery Street in the Financial District became known as the "Wall Street of the West", home to the Federal Reserve Bank of San Francisco, the Wells Fargo corporate headquarters, and the site of the now-defunct Pacific Coast Stock Exchange. Bank of America, a pioneer in making banking services accessible to the middle class, was founded in San Francisco and in the 1960s, built the landmark modern skyscraper at 555 California Street for its corporate headquarters. Many large financial institutions, multinational banks, and venture capital firms are based in or have regional headquarters in the city. With over 30 international financial institutions, six Fortune 500 companies, and a large support infrastructure of professional services—including law, public relations, architecture and design—San Francisco is designated as an Alpha(-) World City. In March 2014 it was ranked in 10th place among the top global financial centers. Since the 1990s, San Francisco's economy has diversified away from finance and tourism towards the growing fields of high tech, biotechnology, and medical research. Technology jobs accounted for just 1 percent of San Francisco's economy in 1990, growing to 4 percent in 2010 and an estimated 8 percent by the end of 2013. San Francisco became an epicenter of Internet start-up companies during the dot-com bubble of the 1990s and the subsequent social media boom of the late 2000s (decade). Since 2010, San Francisco proper has attracted an increasing share of venture capital investments as compared to nearby Silicon Valley, attracting 423 financings worth US $4.58 billion in 2013. In 2004, the city approved a payroll tax exemption for biotechnology companies to foster growth in the Mission Bay neighborhood, site of a second campus and hospital of the University of California, San Francisco (UCSF). Mission Bay hosts the California Institute for Regenerative Medicine, California Institute for Quantitative Biosciences, and Gladstone Institutes, as well as more than 40 private-sector life sciences companies. Like many U.S. cities, San Francisco once had a significant manufacturing sector employing nearly 60,000 workers in 1969, but nearly all production left for cheaper locations by the 1980s. As of 2014, San Francisco has seen a small resurgence in manufacturing, with more than 4,000 manufacturing jobs across 500 companies, doubling since 2011.
---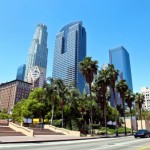 Los Angeles CA
Los Angeles, Spanish for "The Angels"; officially the City of Los Angeles and often known by its initials L.A., is the cultural, financial, and commercial center of Southern California. With a census-estimated 2015 population of 3,971,883, it is the second-most populous city in the United States (after New York City) and the most populous city in California. Located in a large coastal basin surrounded on three sides by mountains reaching up to and over 10,000 feet (3,000 m), Los Angeles covers an area of about 469 square miles (1,210 km2) The city is the focal point of the larger Los Angeles metropolitan area and the Greater Los Angeles Area region, which contain 13 million and over 18 million people, respectively, as of 2010, making it one of the most populous metropolitan areas in the world as well as the second-largest in the United States and the densest urban area in the United States. Los Angeles is also the seat of Los Angeles County, officially the County of Los Angeles, is the most populous county in both the United States and the state of California, the country's most populous state. Its population is larger than that of 42 individual U.S. states. It has 88 incorporated cities and many unincorporated areas and at 4,083 square miles (10,570 km2), it is larger than the combined areas of the U.S. states of Delaware and Rhode Island. The county is home to more than one-quarter of California residents and is one of the most ethnically diverse counties in the U.S. The economy of Los Angeles is driven by international trade, entertainment (television, motion pictures, video games, music recording, and production), aerospace, technology, petroleum, fashion, apparel, and tourism. Other significant industries include finance, telecommunications, law, healthcare, and transportation. Three of the six major film studios—Paramount Pictures, 20th Century Fox, and Universal Pictures—are located within the city limits. The remaining major studios are within LA County. Los Angeles is the largest manufacturing center in the western United States. The contiguous ports of Los Angeles and Long Beach together comprise the fifth-busiest port in the world and the most significant port in the Western Hemisphere and is vital to trade within the Pacific Rim. The Los Angeles–Long Beach metropolitan area has a gross metropolitan product of $866 billion (as of 2015), making it the third-largest economic metropolitan area in the world, after Tokyo and New York. Los Angeles has been classified an "Alpha world city" according to a 2012 study by a group at Loughborough University. Numerous other major industries also define the economy of Los Angeles County, including international trade supported by the Port of Los Angeles and the Port of Long Beach, music recording and production, aerospace and defense, fashion, and professional services such as law, medicine, engineering and design services, financial services and more. High-tech sector employment within Los Angeles County is 368,500 workers, and manufacturing employment within Los Angeles County is 365,000 workers.
---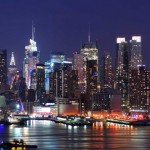 New York NY
The City of New York, often called New York City or simply New York, is the most populous city in the United States. With an estimated 2015 population of over 8.5 million distributed over a land area of about 302.6 square miles (784 km2), New York City is also the most densely populated major city in the United States. A global power city, New York City exerts a significant impact upon commerce, finance, media, art, fashion, research, technology, education, and entertainment. Home to the headquarters of the United Nations, New York is an important center for international diplomacy and has been described as the cultural and financial capital of the world. New York is a global hub of international business and commerce. In 2012, New York City topped the first Global Economic Power Index, published by The Atlantic (to be differentiated from a namesake list published by the Martin Prosperity Institute), with cities ranked according to criteria reflecting their presence on similar lists as published by other entities. The city is a major center for banking & finance, retailing, world trade, transportation, tourism, real estate, new media, traditional media, advertising, legal services, accountancy, insurance, theater, fashion, and the arts in the United States; while Silicon Alley, metonymous for New York's broad-spectrum high technology sphere, continues to expand. The Port of New York and New Jersey is also a major economic engine, handling record cargo volume in the first half of 2014. Many Fortune 500 corporations are headquartered in New York City, as are a large number of multinational corporations. One out of ten private sector jobs in the city is with a foreign company. New York City has been ranked first among cities across the globe in attracting capital, business, and tourists. This ability to attract foreign investment helped New York City top the FDi Magazine American Cities of the Future ranking for 2013. New York City's most important economic sector lies in its role as the headquarters for the U.S. financial industry, metonymously known as Wall Street. The city's securities industry, enumerating 163,400 jobs in August 2013, continues to form the largest segment of the city's financial sector and an important economic engine, accounting in 2012 for 5 percent of the city's private sector jobs, 8.5 percent (US $3.8 billion) of its tax revenue, and 22 percent of the city's total wages. Many large financial companies are headquartered in New York City, and the city is also home to a burgeoning number of financial startup companies. Silicon Alley, centered in Manhattan, has evolved into a metonym for the sphere encompassing the New York City metropolitan region's high technology industries involving the Internet, new media, telecommunications, digital media, software development, biotechnology, game design, financial technology ("FinTech"), and other fields within information technology that are supported by its entrepreneurship ecosystem and venture capital investments. In 2015, Silicon Alley generated over US $7.3 billion in venture capital investment across a broad spectrum of high technology enterprises, most based in Manhattan, with others in Brooklyn, Queens, and elsewhere in the region. High technology startup companies and employment are growing in New York City and the region, bolstered by the city's position in North America as the leading Internet hub and telecommunications center, including its vicinity to several transatlantic fiber optic trunk lines, New York's intellectual capital, and its extensive outdoor wireless connectivity. Verizon Communications, headquartered at 140 West Street in Lower Manhattan, was at the final stages in 2014 of completing a US $3 billion fiber optic telecommunications upgrade throughout New York City. As of 2014, New York City hosted 300,000 employees in the tech sector. The biotechnology sector is also growing in New York City, based upon the city's strength in academic scientific research and public and commercial financial support. On December 19, 2011, then Mayor Michael R. Bloomberg announced his choice of Cornell University and Technion-Israel Institute of Technology to build a US $2 billion graduate school of applied sciences called Cornell Tech on Roosevelt Island with the goal of transforming New York City into the world's premier technology capital. By mid-2014, Accelerator, a biotech investment firm, had raised more than US $30 million from investors, including Eli Lilly and Company, Pfizer, and Johnson & Johnson, for initial funding to create biotechnology startups at the Alexandria Center for Life Science, which encompasses more than 700,000 square feet (65,000 m2) on East 29th Street and promotes collaboration among scientists and entrepreneurs at the center and with nearby academic, medical, and research institutions. The New York City Economic Development Corporation's Early Stage Life Sciences Funding Initiative and venture capital partners, including Celgene, General Electric Ventures, and Eli Lilly, committed a minimum of US $100 million to help launch 15 to 20 ventures in life sciences and biotechnology.
---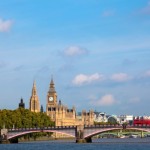 London UK
The United Kingdom has the fifth-largest national economy (and second-largest in EU) measured by nominal GDP and ninth-largest in the world (and second-largest in the EU) measured by purchasing power parity (PPP). The UK economy currently makes up 4% of world GDP. The UK has been the fastest growing economy in the G7 for four consecutive years with 2.1% year on year growth in Q1 2016. In 2014 the UK was the ninth-largest exporter in the world and the fifth-largest importer, and had the second largest stock of inward foreign direct investment and the second-largest stock of outward foreign direct investment. The UK is one of the world's most globalized economies. The UK economy comprises (in descending order of size) the economies of England, Scotland, Wales and Northern Ireland. The service sector dominates the UK economy, contributing around 78% of GDP; the financial services industry is particularly important and London is the world's largest financial center. There are significant regional variations in prosperity, with the South East of England and southern Scotland the
richest areas per capita. The size of London's economy makes it the largest city by GDP in Europe. In the 18th century the UK was the first country to industrialize and during the 19th century it had a dominant role in the global economy. From the late 19th century the Second Industrial Revolution was also taking place rapidly in the United States and Germany, this presented an increasing economic challenge for the UK. The costs of fighting World War I and World War II further weakened the UK's relative position. However, as of 2016 it remains a great power with global strengths and an influential role in the world economy. In 2008, the UK entered a recession during the financial crisis of 2007–08, its first for nearly two decades, and initially experienced a deeper downturn than all of the G7 except Japan. However, since 2013 the UK has been in a nascent economic recovery and is firmly in expansion territory. The UK economy is now (Q1 2016) 7.3% bigger than its pre-crisis peak and 14.2% bigger than its lowest point in 2009. Since 2010, the Government has been pursuing an austerity program aimed at cutting the budget deficit. In the financial year 2009–10 this was 12.1% of GDP, it was 3.9% in the financial year 2015–16. Government involvement in the British economy is primarily exercised by HM Treasury, headed by the Chancellor of the Exchequer, and the Department for Business, Innovation and Skills. Since 1979 management of the UK economy has followed a broadly laissez-faire approach. The Bank of England is the UK's central bank and its Monetary Policy Committee is responsible for setting interest rates. The currency of the UK is the pound sterling, which is also the world's third-largest reserve currency after the US dollar and the euro, and also the fourth-most-valued currency in the world, behind the Kuwaiti Dinar, Bahraini Dinar, and Omani Rial, and the most valued currency outside the Middle East. The UK is a member of the Commonwealth of Nations, the European Union, the G7, the G8, the G20, the International Monetary Fund, the Organization for Economic Co-operation and Development, the World Bank, the World Trade Organization, Asian Infrastructure Investment Bank and the United Nations.
---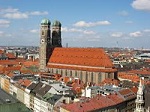 Munich DE
Managers in Germany have typically been expected to be technically capable in their respective areas and to show strong, clear leadership. Although disagreement with a superior will rarely be seen in public this does not mean that Germans are 'Yes' men. Subordinates tend to respect the technical abilities of their superiors and this will impact on their willingness to implement instructions. Responsibility is expected to be delegated by the manager to the member of the team who is technically competent to carry out a particular task. The team member then expects to be left to perform the task without undue interference or supervision. Thus instructions need to be clear, precise and above all unambiguous. People from cultures where managers are expected to develop a closer, more intimate ambience can see the German manager-subordinate relationship as distant and cold. The higher up the organization people rise the more a sense of the 'dignity of the position' becomes apparent. Socializing tends to be at peer group level rather than up and down a hierarchy. Most of the power in German companies is vested in the hands of a few senior managers. Larger companies (AG & GmbH) have a Supervisory Board (Aufsichtsrat) which appoints the Management Board (Vorstand). The management board is the final decision-maker on policy matters which affect management. The members of the Vorstand have shared responsibility for the overall management of the company and this means that the chairman of a company has considerably less personal power than in certain other countries, management at the top could be said to be collegiate. However below Vorstand level, companies tend to have a strictly hierarchical approach within which individual's specific roles and responsibilities are tightly defined and compartmentalized. This results in a methodical approach to most business issues where procedures and adherence to well-defined rules are respected. This methodical approach has both good and bad points. On the plus side, everybody knows what is expected of them and has a process to help them achieve clearly identifiable goals. On the other hand, a criticism that is often levelled at German industry as a whole and at German business people individually is that they are inflexible and slow to change to new situations. The fact that Germany has survived the post 2008 recession well is a testimony to the underlying strength of the German economy and, more interestingly, the strength of its much-vaunted manufacturing base. Interestingly, unemployment rates in Germany are now lower than they were pre-2008 and exports are considerably higher. For a number of years people were warning that the German model was unsustainable, both labor and social costs were said to be way too high, and that the country would need to make radical policy changes to withstand the growing competition from low-wage economies such as China and India. Yet, despite these challenges and despite the cost of the post 'cold-war' integration of the former East Germany, the country's economy seems in good health. It has therefore been worth reassessing the German business model to see what can be learned from it, especially as post war German success was achieved without too much attention being given to the "science" of business management which had been the vogue in the U.K. and even more so in the U.S. In Germany, much greater attention has been paid to technical education and its value to business in general. Companies tend to be run by technical experts rather than lawyers and accountants and this is reflected in the high regard in which engineers are held by other Germans. Diligence and competence are characteristics which are held in high esteem by colleagues and are seen as the key indicators of performance. Appraisal systems based on the softer competencies as favored by many U.K. and U.S. firms are still not common in traditional German companies. Germany will continue to be one of the world's leading economies and the powerhouse of the European Union. Its economy will be influenced mostly by European integration, the further adoption of the euro, the integration and upgrading of the East German economy, the restructuring of its economic sectors, and its aging population. The ability of the government to cope successfully with these issues may result in a solution to the problems of economic growth, unemployment, government debt, tax rates, unit labor costs, social security, and non-wage labor costs. Germany has a special interest in promoting EU enlargement by the accession of eastern European countries but it is also concerned with the possible influx of immigrants and high financial transfers to new EU countries. Germany's responsibility as an influential member of the international community will also grow in areas such as economic assistance for developing countries, environmental protection, and cooperation in combating corruption and transnational organized crime. Future economic stability will also depend on successful European monetary policy and the performance of the other countries within the euro zone and on global economic trends as the German economy becomes more and more international. While traditional industries such as textiles and steel are declining, growth in the services sector, particularly in finance and high-tech sectors, will be indicative of the economy's development. Technological advances, notably in the information and communication sectors, will fuel dramatic productivity increases and the further globalization of businesses. A strong determination to be among the most advanced countries applying new technologies, forces Germany to expand its already generous investments into that area. Expected new tax reductions will allow German corporations to invest in technologies with higher productivity and to increase exports. Gloomy forecasts of an aging and declining population will foster reforms in Germany's social security system.
---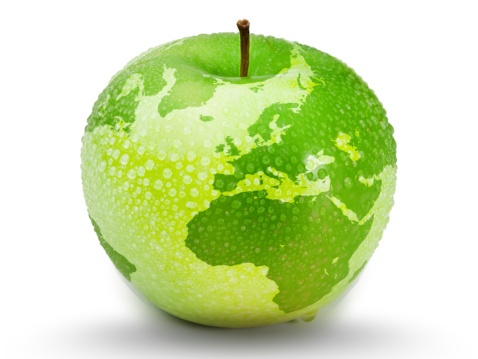 Clients
This service's current clients or employers include: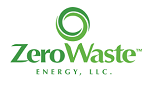 Zero Waste Energy
Zero Waste Energy is a strategic business partner who understands the new dynamics of the solid waste industry. Our company's leadership has over 100 years of collective, real world industry experience. We provide clients with one-stop, holistic solutions to meet and exceed their waste needs, with an emphasis on developing unique business solutions, utilizing proven technology, and leveraging our professional resources to build measurable value and generate a solid Return on Investment for our clients . With our integrated solutions system, not only can we design, build and operate your waste management project, but we also have all the vital resources to make client projects successful from concept to permitting and from engineering to operations. We are the best project partner, with the experience, resources and technologies to execute your project. Zero Waste Energy's team members have been closely involved in the design, development and operation of Material Recovery Facilities (MRF) for processing Municipal Solid Waste (MSW) since the introduction of MRFs in the mid-1980s. They understand how fully automated MSW Sorting Systems can provide a significant enhancement to traditional MRF operations by processing material that is typically bound for a landfill. It is estimated that as much as 30-40% of most municipal solid waste streams is potentially recoverable in the form of paper, plastics, wood, and metal, as well as an additional 35-40% in the form of organic materials. Comprehensive mixed solid waste processing systems employ sophisticated front-end sorting technology to recover commodities with value for resale or reuse. The remaining waste stream can be automatically segregated to isolate organics, providing feedstock for an anaerobic digestion system. A comprehensive waste processing system creates value by recovering additional commodities for sale, saving disposal and transportation costs, and preparing the organic fraction for use in an energy recovery process.
Zero Waste Energy – Click Here

---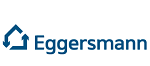 Bekon Energy Technologies (Eggersmann)
Eggersmann is the first and only company in the recycling world that offers a complete product line of mobile and stationery recycling and composting machinery. We distribute products of well-known brands like BACKHUS, BRT HARTNER, Eggersmann, FORUS and Terra Select. We also deliver solutions for all kinds of processes, including but not only, composting, dosing, sorting, opening, shredding, screening and sifting. For customer convenience all of these products of each brand can be bought from any of our knowledgeable sales associates. Eggersmann offers individual attention specific to the client's needs and a comprehensive distribution with complete support – from the first idea to the final product. Decades of experience and the know-how of the brands are incorporated into the worldwide operating of Eggersmann GmbH which guarantees impeccable results for our customers. The innovation of Eggersmann Anlagenbau accrues from the challenge to move something. As pioneers of development we have created technologies which form today the image of waste management with innovative plants for recycling and modern biogas plants. A wealth of experience in the mechanical and biological processes based on the broad spectrum of competence of the Eggersmann-group we are a member of the specialists for ideas in every field of MBT. Using innovative methods of achieving their own development systems from Eggersmann Anlagenbau are very efficient. Compact and modular construction solutions feature flexibility for new projects and for modernization and expansion of existing systems.
Bekon Energy Technologies (Eggersmann) – Click Here

---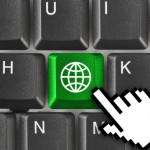 Greenline Industries
Greenline Industries, Inc. manufactures biodiesel production, processing, and treatment equipment. It offers CF-Series biodiesel production units that produce ASTM D6751-compliant biodiesel from vegetable oil or animal fats; and resin and retrofit ion-exchange towers for waterless biodiesel production. The company also provides engineering and consulting services for the construction and management of biodiesel facilities. Its services include project consulting, general contracting, fuel brokerage, site selection, ground leveling, foundation laying, electrical power, buildings and other structures, plumbing, and equipment installation. In addition, the company offers a clean and waterless modular biodiesel production platform for small- to mid-scale production applications. Greenline serves biodiesel producers, fuel distributors, farm co-operatives, terminaling operators, and commercial plants in Eastern Europe, South America, Asia, and Africa. The company was founded in 2005 and is headquartered in Larkspur, California with additional offices in Germany, Romania, India, Argentina, and China.
---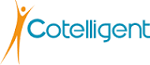 Cotelligent, Inc.
Cotelligent, Inc. is a business solutions company that bridges the gap between people and information. Our extensive expertise ranges from back-end systems integration and Web services applications to complex mobile and wireless solutions. This breadth of experience makes us uniquely qualified to advise our clients on their internal and external business information needs. Our rich and scalable applications support each client's mission and requirements effectively, while assuring future functionality integration and initial investment protection. This approach, along with our proven FastTrack(R) Framework for solution development and Pervasive System Data Center, creates the comprehensive structure that ensures the integrity and continuity of information across all enterprise systems.
Cotelligent, Inc. – Click Here

---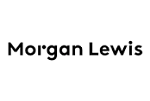 Morgan Lewis
At Morgan Lewis, we work in collaboration. We work around the clock and around the world—always ready, always on—to respond to the needs of our clients and craft powerful solutions for them. From our 30 offices* in North America, Asia, Europe, and the Middle East, we work with clients ranging from established, global Fortune 100 companies to enterprising startups. We provide comprehensive litigation, corporate, finance, restructuring, employment and benefits, and intellectual property services in all major industries, helping clients address and anticipate challenges across vast and rapidly changing landscapes. And we approach every representation with an equal commitment to first understanding, and then efficiently and effectively advancing, the interests of our clients and arriving at the best results. Our team encompasses more than 2,200 legal professionals, including lawyers, patent agents, employee benefits advisers, regulatory scientists, and other specialists. If a client has a question, we'll immediately find the person in our global network with the answer. If there's a shift in the legal landscape, we're on top of it, and our clients will be too. We focus on both immediate and long-term goals with our clients, harnessing our resources from strategic hubs of commerce, law, and government across North America and in Asia, Europe, and the Middle East. You'll find us everywhere from New York to Dubai, San Francisco to Beijing, and London to Washington. Founded in 1873, we stand on the shoulders of more than 140 years of achievement, but we never rest on our reputation.
---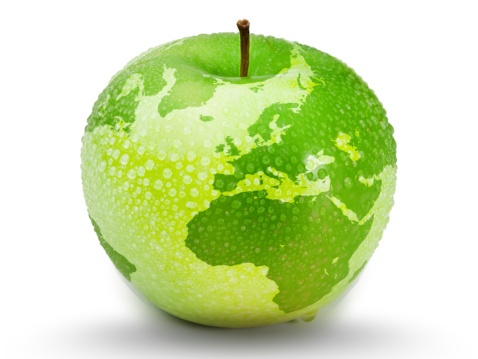 Benefits
Management
Strategic Direction
Resource Alignment
Shared Vision
Management Techniques
Cohesive Workforce
Reduced Costs
Leadership Development
Communication Skills
Increased Profits
Happier Employees
Globalization
Complexity Management
Workforce Integration
Strategy Formulation
Strategic Collaboration
Mission Execution
Increased Profits
Reduced Variability
Competitive Advantage
Cost Control
Cultural Alignment
Human Resources
Corporate Effectiveness
Organizational Efficiency
Improved Retention
Team Effectiveness
Innovative solutions
Reduced Uncertainty
Improved Communication
Solution Ownership
Performance Improvement
Employee Loyalty
Bronze Service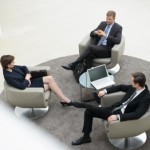 Monthly cost: USD $1,500.00
Time limit: 5 hours per month
Contract period: 12 months
Bronze service includes:
01. Email support
02. Telephone support
03. Questions & answers
04. Professional advice
05. Communication management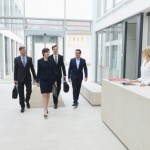 SERVICE DESCRIPTION
The Bronze Client Service (BCS) for Organizational Change provides clients with an entry level option and enables client contacts to become personally acquainted with Mr. Jackson over a sustainable period of time. We suggest that clients allocate up to a maximum of 5 Key Employees for this service. Your Key Employees can then contact the consultant via email, whenever they feel that they need specific advice or support in relation to the consultant's specialist subject. The consultant will also be proactive about opening and maintaining communications with your Key Employees. Your Key Employees can list and number any questions that they would like to ask and they will then receive specific answers to each and every query that they may have. Your Key Employees can then retain these communications on file for future reference. General support inquiries will usually receive replies within 48 hours, but please allow a period of up to 10 business days during busy periods. The Bronze Client Service (BCS) enables your Key Employees to get to know their designated Appleton Greene consultant and to benefit from the consultant's specialist skills, knowledge and experience.
---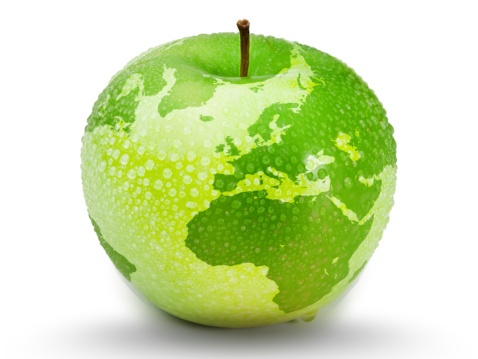 Silver Service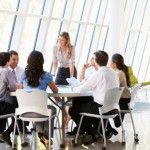 Monthly cost: USD $3,000.00
Time limit: 10 hours per month
Contract period: 12 months
Bronze service plus
01. Research analysis
02. Management analysis
03. Performance analysis
04. Business process analysis
05. Training analysis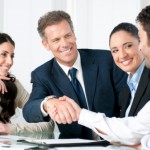 SERVICE DESCRIPTION
The Silver Client Service (SCS) for Organizational Change provides more time for research and development. If you require Mr. Jackson to undertake research on your behalf, or on behalf of your Key Employees, then this would understandably require more time and the Silver Client Service (SCS) accommodates this. For example, you may want your consultant to undertake some research into your management, performance, business, or training processes, with a view towards providing an independent analysis and recommendations for improvement. If any research and development, or business analysis is required, then the Silver Client Service (SCS) is for you.
---