Organization Optimization
Accredited Consulting Service for Ms. Weaver MPA MS BS Accredited Executive Consultant (AEC)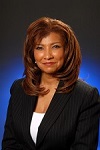 The Appleton Greene Accredited Consultant Service (ACS) for Organization Optimization is provided by Ms. Weaver and provides clients with four cost-effective and time-effective professional consultant solutions, enabling clients to engage professional support over a sustainable period of time, while being able to manage consultancy costs within a clearly defined monthly budget. All service contracts are for a fixed period of 12 months and are renewable annually by mutual agreement. Services can be upgraded at any time, subject to individual client requirements and consulting service availability. If you would like to place an order for the Appleton Greene Organization Optimization service, please click on either the Bronze, Silver, Gold, or Platinum service boxes below in order to access the respective application forms. A detailed information guide for this service is provided below and you can access this guide by scrolling down and clicking on the tabs beneath the service order application forms.
Consultant profile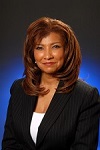 Ms Weaver is an approved Executive Consultant at Appleton Greene and she has experience in human resources, management and globalization. She has achieved a Masters of Public Administration, a Master of Science in Sociology and a Bachelor of Science in Criminal Justice. She has industry experience within the following sectors: Consumer Goods; Food & Beverage; Travel & Tourism; Manufacturing and Banking & Financial Services. She has had commercial experience within the following countries: United States of America; France and Canada, or more specifically within the following cities: Gaithersburg MD; Chicago IL; Washington DC; Orlando FL and Alexandria VA. Her personal achievements include: developed consulting business within corporation; developed multi-year global initiative strategy; developed employee diversity competencies company-wide; led global initiative engaging executives and managed multi-year projects and consultancy. Her service skills incorporate: diversity & inclusion; strategic planning; change management; learning & development and project management.
To request further information about Ms. Weaver through Appleton Greene, please CLICK HERE.
---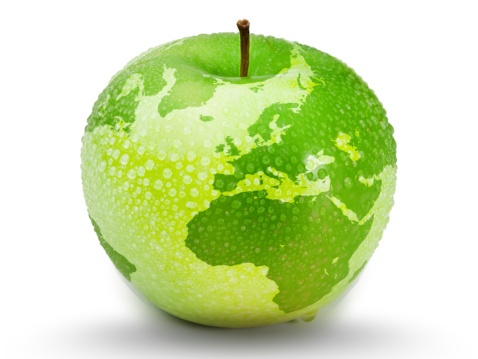 Executive summary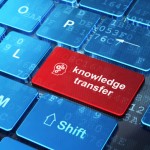 Organization Optimization
The field of human and organizational effectiveness consulting has expanded tremendously over the last several decades to include organization development and change, organizational transformations, change management, multiculturalism and cross cultural organization development, and more. As an Executive Consultant my work has expanded to include all of these areas as well as partnering with the client to clarify the business case or the rationale for why the business should conduct organization development interventions. Human and organizational effectiveness work is grounded in systems theory meaning organizations are open systems so a change in one area of the system results in change in other areas. This work is also informed by data acquired through proactive inquiry and assessments of the organization's environment. All of these aspects are taken into account when conducting the assessment. The results of the assessment usually lend themselves to a compelling need for change, and thus a desired future state is in order. Common methodologies of assessments include survey feedback, interviewing, focus groups, process consultation and observation. This work is also client centered meaning it focuses on the client's needs and promotes the client's ownership of all phases of the work so that the client will be able to sustain the change.
The organization development discipline has evolved to the point where the diagnostic component of the work is most critical because it clarifies the current state of the organization and lends itself to the determination of the path forward. The impetus for initiating the organization development work has shifted over the years. As an Executive Consultant, organization call upon me whenever they are about to undertake a major change effort such as implementing new systems, or downsizing, or introducing new technology, as well as mergers and acquisitions. Engaging senior leadership as change champions in supporting and driving the initiatives financially, in communications, and in demonstrating excitement and energy when modeling desired behaviors are key. Senior level sponsorship of initiatives goes beyond lip service to actually allocating funds, modeling behaviors consistent with the initiative, participating in training that supports the initiative and articulating the business case for the initiative.
When considering how to improve organizational effectiveness, companies take into consideration their competitors, their end users (customers) as well as the needs of their employees. Oftentimes organizations engage in human and organizational effectiveness initiatives in order to better understand employees' interests and levels of engagement, to increase productivity, to increase growth, and to increase customer focus. When attempting to drive change initiatives, organizations often experience resistance in the form of fear of the unknown, concerns about how it will affect each employee and their work and productivity, or concerns about organizational capacity or employees' capabilities. Another key element in engaging in organization effectiveness work is the identification of stakeholders. In designing interventions, organizations often determine how the new initiative integrates with existing human and organizational systems.
---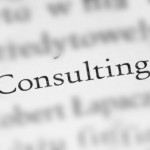 Service Methodology
As an Executive Consultant, my work targets three major audiences, large corporations, small to mid-size businesses and corporate leaders and executives. My work with large corporations and non-profits involves partnering with leadership to understand their pressing issues and challenges, taking a fresh look at the organization and applying organization development interventions and effective change management methodologies to help navigate the organization from its current state to the desired future state. I have experience working across numerous industries including Consumer Goods, Food & Beverage, Travel & Tourism, Manufacturing, and Banking & Financial Institutions with employees at all levels from the executive suite to frontline operations. My work involves effectively facilitating strategic dialogue, planning, and decision making, implementing leadership development, organization development, and diversity and inclusion programs and initiatives, and engaging training and managing employees through transitions, while embedding organizational practices to sustain results.
My work with growing businesses involves providing business consulting and coaching. I use proven methodologies that help business executives and their leadership teams gain control of their time, set their business apart from the competition, turn growth into a science, and create a high performance culture that develops leaders who work together to grow the business. I serve as an objective sounding board for my clients to brainstorm and share concerns confidentially. I draw upon my expertise and robust business consulting and coaching tools to help my clients resolve issues in a highly effective manner that achieves sustainable results.
I also specialize in helping corporate leaders who have experienced setbacks, derailments, and stagnation in their careers to recover from these challenges quickly and continue progressing through their professional life achieving a more fulfilling and successful livelihood. I take the time to understand the leader's unique strengths and identify those factors hindering them from performing optimally. I help clients experience breakthroughs, propelling them forward in their careers, heightening their awareness and their ability to exercise conscious choice in their path forward. I help clients examine who they ideally want to be, how they want to lead, and what they want from their lives and careers, and help them devise a plan to achieve that which they desire, and ultimately become the absolute best that they can be.
---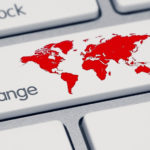 Service Options
Companies can elect whether they just require Appleton Greene for advice and support with the Bronze Client Service, for research and performance analysis with the Silver Client Service, for facilitating departmental workshops with the Gold Client Service, or for complete process planning, development, implementation, management and review, with the Platinum Client Service. Ultimately, there is a service to suit every situation and every budget and clients can elect to either upgrade or downgrade from one service to another as and when required, providing complete flexibility in order to ensure that the right level of support is available over a sustainable period of time, enabling the organization to compensate for any prescriptive or emergent changes relating to: Customer Service; E-business; Finance; Globalization; Human Resources; Information Technology; Legal; Management; Marketing; or Production.
---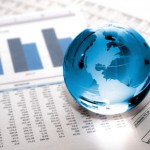 Service Mission
My vision is to be a nationally and internationally recognized and respected management consultant and coach known for leveraging optimal talent to deliver customized services that exceed client expectations. My mission is to raise the consciousness, maximize the potential, and enhance the effectiveness of every client I serve. There are six foundational operating principles that underpin every consulting and coaching engagement, namely, Operate with Integrity, Demonstrate Care and Concern, Maintain Confidentiality, Communicate Clearly and Concisely, Master the Process, and Achieve Results.
My approach to consulting encompasses believing in providing my clients with my very best thinking, talent, skills, and resources to exceed their expectations. I have a unique approach to consulting which starts with building a relationship with the client, by establishing trust in the four C's – Commitment, Competence, Communication, and Content. I invest ample time in getting to know and understand the client's business, and help the Client clarify business needs, challenges and opportunities. I collaborate with the client throughout the entire consulting engagement, by ensuring there is complete buy-in and co-ownership in the consulting effort. I design and develop customized solutions tailored to address the client's specific business needs, taking into consideration, the company culture. I implement multi-faceted interventions to effectively and purposefully address the needs, challenges and seize opportunities as we achieve results. Last, but certainly not least, I am committed to leaving the client's organization better-off than when I started. I evaluate the process and the results and ensure the client's expectations have not only been reached, but rather have been exceeded.
---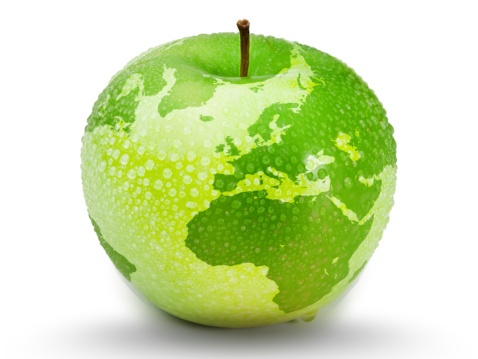 Service objectives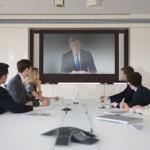 The following list represents the Key Service Objectives (KSO) for the Appleton Greene Organization Optimization service.
Strategy Development
"Leaders establish the vision for the future, and set the strategy for getting there." John P. Kotter. In today's environment of complexity, ever changing priorities, emerging technologies, and conflicting agendas, creating a long term strategy can seem like a daunting task. Yet when senior executives take the time to develop a thorough, thoughtful strategy, the significantly increase the likelihood and odds for business success and sustainability. Strategy creation is a journey. The consultant works with senior leadership to engage them in in-depth interpersonal dialogue and exchange and open debate to diagnose the company's current state. The consultant facilitates executive leaders in clarifying: How and why the company makes money in its core business and ancillary businesses and Where the company loses money, or is less productive. The company's strengths weaknesses, opportunities, and threats, as well as How its competitors make money. Given the outcomes of the above current state analysis, then the Consultant works with the company in forecasting what future business or work the company should engage in. Taking into consideration the current state and desired future state, the Consultant helps the leaders develop and consider options including pros and cons in order to determine possible pathways forward. The outcomes of this work result in selecting the right combination of paths to move the business forward, and become part of the integrated strategy. The strategy is then further developed into a strategic action plan, wherein resources are allocated or reallocated, and responsible parties are assigned to deliver against the plan. This is a critical juncture in strategy development and planning, because – "Success doesn't necessarily come from breakthrough innovation, but from flawless execution. A great strategy alone won't win a game or a battle; the win comes from basic blocking and tackling." Naveen Jain. Flawless execution takes leadership commitment and clear accountability, interim goal setting in alignment with the strategy, clear communications clarifying who will do what differently, and clarifying how and why they should do it. The consultant is available to work with the leadership and designated staff throughout the implementation of the plan to ensure full implementation and desired results. Change Management consultation including Communications Planning is often coupled with strategy implementation.
Diagnostic Assessments
At the highest level of the organization such as divisions and business units, an organizational diagnosis is the process of collecting and analyzing information to determine the current state of how an organization is functioning, which may include strategy, organization design, culture, goals, and processes. This work provides information that informs how to design subsequent interventions to exact the type of change that will aid the organization in achieving its desired future state. While an organizational diagnosis could focus on several areas for potential improvement, the consultant and the client jointly determine the organizational issues on which to focus, and jointly determine how best to collect and analyze the data. Once the root causes of the organizational issues are determined, then recommendations for action planning to address the issues are determined. Organizational diagnoses usually lead to change interventions that improve organization performance and productivity. At the department level, diagnosis often includes understanding the structural design, processes, and the interactions within and between departments to accomplish the work. At the group or team level, diagnosis often involves clarifying the interactions among team members in leadership, follower-ship, group composition, goal clarity, execution, problem solving, decision making, communications, and determining how to increase team effectiveness. At the individual level, the position or job may be analyzed for the purpose of determining whether the job is appropriately designed, tasks are sequenced appropriately and the like to accomplish the work efficiently and effectively. Appropriate skill sets for success in the position are also analyzed for determining individual/job fit. In addition to assessing the organization's functioning, its structure, processes, and jobs, individuals may also be assessed to gain understanding of their leadership style, role, competencies and skills. At the individual level, the employee's competencies and skill levels may be compared to leadership competencies and skills to determine strengths and skill deficits, and/or behavioral style hindrances that contribute to success or challenges in the workplace.
Organization Redesign
In the dynamic corporate environment where companies are continually challenges to innovate, shift or alter strategies, or even reinvent themselves to remain competitive in local and worldwide markets, to grow, and to prosper, the unique ways in which an organization modifies its strategies directly impact how an organization structures or designs its work to ensure alignment with its strategies. The strategic architectural design of an organization informs how work is organized and coordinated, and greatly influences how work gets done. The consultant works with the business leader to determine whether organization structure redesign is the appropriate organization effectiveness tool to address the business challenge by reviewing key indicators or triggers. Once it is determined that organization restructuring is needed, then a review of current work and the current organization structure is necessary, along with a clarification of the desired future work. Then a determination is made about how the current structure addresses or fails to address the desired future work. The consultant and leader then determine whether the current structure should be maintained or if the structure should be changed. During the next phase, the consultant and business leader determine how best to group work, positions, and other resources, align talent, and improve workflow. Options are developed for structuring work units, positions, and work flow. Steps are then taken to validate the proposed structural options, assessing how each of the proposed new structures would enable the desired future state of work in the organization. Once the organizational restructuring options are assessed and validated, senior leadership determines approval. Then an implementation plan is developed to manage the process for establishing the new structure. Often the implementation plan includes change management for implementation success.
Change Management
Change Management involves preparing an organization for change and providing guidance through a change effort by assessing and creating a readiness for change, overcoming resistance, creating a vision, engaging key stakeholders, managing the transition, and sustaining the change over time. Successful implementation of an organizational change is highly dependent upon how well the employees move through the change. In fact helping people through the change effort, is one of the critical success factors for effectively managing projects. Change Management has several major phases including: 1) Preparing for Change – This phase includes the Consultant collaborating with the client to clarify the Change Management Strategy and obtain necessary resources. Stakeholder Engagement which also occurs during his phase involves obtaining sponsorship and identifying and engaging stakeholders' support to enable the change, and identifying a Change Management Team. Clarification of the roles, responsibilities, and expected activities of all stakeholders is also critical in this phase. The Consultant works with the Sponsor and the Change Management Team to build their competencies in change management. 2) Managing the Change or the Transition – This phase includes clarifying, sequencing and engaging others in executing all of the activities necessary to move the employees from the current state to desired future state. The primary aspects of this phase of the change are to develop Change Management Plans and to take actions to implement the plans. Some of this work includes motivating change by creating an awareness of the need and the business reasons for the change and ensuring organizational readiness for the change. This effort involves engaging employees and creating the desire for change and managing resistance so that they commit physical and psychological energy to the change effort because there are perceived compelling reasons for the change. A key component of this phase is the development and execution of the Communications Plan. The Communications Plan helps to create the vision conveying the purpose and reason for the change – that is the 'why' and the 'what' for the change. In addition the Communications Plan aids in keeping the employees abreast of what is going to happen and how, and creates a feedback loop to incorporate the employees perspectives and concerns. In addition, most change efforts require that employees learn new skills and competencies. The Consultant may engage in coaching the leader and developing and managing the delivery of training to develop the necessary skills and competencies of the employees to be able to fully embrace and succeed in the 'future state'. 3) Sustaining Momentum or Reinforcing the Change – This phase involves monitoring the compliance to the change effort, and ensuring feedback is gathered from employees to determine the effectiveness of the change effort. Gaps in desired results and actual results should be addressed with corrective actions. Any early successes should be celebrated. Managing resistance is key during this phase. This work includes maintaining the support system necessary to sustain the change, as well as putting in place rewards or reinforcements to keep the change in place.
Leadership Coaching
The purpose of coaching is to foster individual development. Coaching is the practice in which the coach and client collaborate to assess and determine the client's developmental task to grow as a leader. Throughout the coaching process, the consultant serves as coach, and together coach and client challenge current constraints while exploring new possibilities. The two mutually ensure accountability and support for reaching goals and sustaining development. Leadership Coaching involves formal one-on-one coaching wherein the coach and client enter into a formal written or verbal agreement that coaching will occur. Key elements of coaching include the establishment and continuous development of a relationship between the coach and client, an assessment, challenge, and on-going support, and the achievement of results or visual outcomes of the coaching process. Assessments may include the client completing a self-assessment, or multi-rater assessments such as 360 degree feedback, and clarifying and gaining understanding of the client's prior experiences. Assessments provide insight into the client's own perceptions as well as the perceptions of the client by others. The findings from assessments highlight developmental needs, and inform development goals. The relationship between the coach and the client is crucial to the client experiencing transformative behaviors that enhance the client's ability to succeed. The consultant focuses on building rapport for a trusting, respectful, and non-judgmental and confidential relationship. The coach and client engage in a collaborative relationship where each contributes his knowledge and relevant experiences to helping the client develop. The client brings essential understanding of himself and the organization or group context, while the coach brings expertise in leadership development and behavioral change processes. The coach and client commit to a course of action to fulfill their respective responsibilities throughout the coaching process, in spite of obstacles and challenges. The coaching process leverages the findings of the assessment(s), challenges behaviors, and provides support to the client for the purpose of identifying behaviors that are creating undesirable results and determining the thoughts and feelings that are the drivers and triggers for those behaviors. The coach helps the client work through challenges to shift to a set of behaviors that foster development and growth. The coach provides continuous support to see the client through to achievement of his desired results including behavioral change, personal and professional development.
---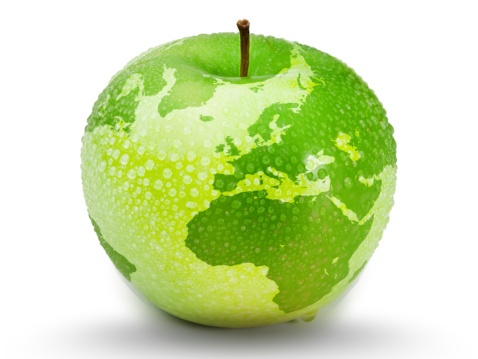 Achievements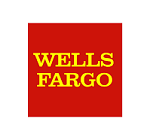 Wells Fargo
Leveraged the analysis of the qualitative and quantitative scorecard data from multiple functional areas within the line of business including Talent Acquisition, Talent Management, Compliance, Employee Engagement, Executive Leadership, Communications, Marketing, Supply Chain, and Corporate Philanthropy coupled with corresponding recommendations to influence the Consumer Lending Group's decision making, goal setting, and the business unit's approach to expanding the customer base, and developing internal and external products and services. Achieved structural reorganization by consolidating and streamlining the number of working councils, thus eliminating redundancy and simplifying efforts, determining the most effective, impactful work that optimized employee engagement, and aligned with and advanced the enterprise-wide strategy
---

Marriott International
After the 9-11 terrorist attacks, the company and the entire travel and hospitality industry experienced an extreme reduction in stay because both business and leisure travelers were gripped with fear, and chose not to travel due to the perceived unsafe environment. In response to this dire business setback, Kim Weaver and the Organizational Capability team developed the "Guide to Organization and Talent During Right Sizing". This guide was used to assess the nature of work and human capital priorities within each line of business, and to equip the working teams that were assembled within each line of business and charged with streamlining daily priorities, reducing the budget, and enhancing management efficiencies. As a result of Kim's developing the Organizational Development and Talent Management Toolkit and utilizing its content to educate and train the Senior Vice Presidents of Human Resources on how to use the tools to conduct organizational capability work, these leaders partnered with the business leaders to restructure their lines of business, redesign work processes, facilitate change management, and ultimately make business operations more effective and efficient with fewer human capital and a reduction in financial resources.
---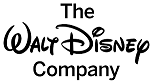 The Walt Disney Company
Successfully transitioned from a decentralized health care system with multiple clinics for employees (cast members) across the property to one centralized health care unit to service all employees at the location and to leverage technology to provide more efficient and effective service. Achieved operational excellence, eliminated duplication of efforts, reduced time to serve, increased customer satisfaction, and retained current staffing levels. Successfully documented the process of developing new theme park rides from initial idea through the creation, development and implementation. As a result key stakeholders gained greater clarity about which stakeholders were involved in the process, their roles, level and extinct of engagement, and the nature of their engagement. The process redesign efforts resulted in a reduction of planning time, reduction in time to design and develop theme park rides, and major cost savings in developing future rides.
---

Sodexo
Ms. Weaver's role in change management, organizational culture change, employee engagement and learning and development, and organizational development consulting resulted in the following achievements: A transformation of the corporate culture from one of divisiveness, dissension and low trust to an highly recognized, Best Places to Work environment with a winning culture that reflects significantly increased employee engagement scores, and receives a minimum of 15-20 industry awards annually; An internal business consulting practice that helped the company expand a client contract from $30 million to $200 million by shifting the purchasing conversation from the procurement office to the C-Suite and greatly expanding the business offerings; Rescuing 15 client contracts and hundreds of employee assignments from being terminated by conducting organizational assessments and organizational development interventions at clients' sites; The development of 20 different learning and development modules that increased the competencies of 60,000 domestic and global employees by providing cost-effective learning sessions that were completed on schedule and under budget and The training of 13,000 employees in compliance over 12 months, leveraging 16 consultants to provide training at 76 sites across the country.
---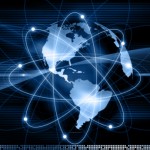 McCormick & Company, Inc.
As a result of Ms. Weaver's leadership, the company achieved the following: Engaged employees in influencing product development and commercials and advertising for the company which resulted in increased product sales; Broadened outreach to and recruitment of talent to meet specific business needs that resulted in business growth and innovation; Increased knowledge and competencies in ethical behaviors of employees globally resulting in the company being recognized as a Best Place to Work; Increased philanthropic giving and company sponsorship of community activities; Increased employee engagement in decision making in the marketing and the business expansion into multicultural markets and Increased knowledge and competencies of management in the economic value of diverse suppliers resulting in doubled the company spend with diverse suppliers
---
More detailed achievements, references and testimonials are confidentially available to clients upon request.

---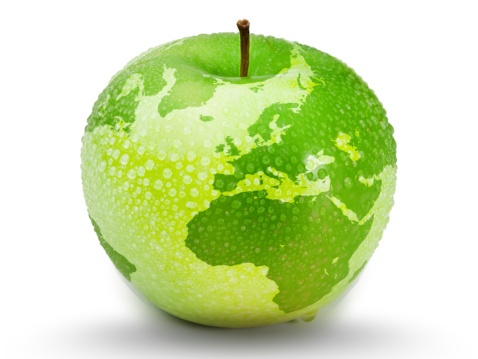 Industries
This service is primarily available to the following industry sectors: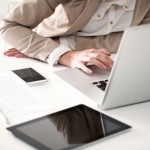 Consumer Goods
The United States is the global leader in consumer goods because of its extensive creative product development, broad diversity of manufacturing, extensive and creative marketing, patented and innovative market research, advertising and branding, and its skilled workforce. Within the consumer goods industry, small, midsize, and large corporations produce its products, and there is a healthy consumption of consumer goods manufactured in the US and abroad. The industry is comprised of products that are durable with a life expectancy of more than three years like automobiles, appliances, sporting goods, home furnishings, electronics et cetera as well as nondurable products such as food & beverages, cosmetics, and toiletries to name a few. Consumer goods account for two thirds of the volume of trade globally and a significant proportion of the gross domestic product of most every country's economy. Competition for the varied consumer tastes drives companies to create their consumer products to appeal to different audiences based on income levels, personal preferences, and other factors. Trends in consumer products include the following: 1) Increasing reliance on technology to communicate with consumers, including customer relationship management tools and applications that collect information on consumer behavior; 2) Increasing number of mergers and acquisitions and alliances and 3) Increasing market share among diverse consumers, and delivering products that appeal to diverse consumers.
Global Demographics: Looking ahead, an emerging trend is growing the consumer goods business internationally particularly in those countries with increasing income levels in emerging markets like the BRICS countries of Brazil, Russia, India, China, and South Africa. Demographic trends globally significantly impact the consumer goods industry. The aging populations of Europe and the United States will demand more cosmetics and anti-aging products as well as vitamins and supplements to maintain youthful appearance and vitality. People living longer will require more medical devices such as hearing aids, walkers, electronic scooters, etc. The younger generation's affinity for technology will demand more cellular phones and electronic personal devices. Weight management will continue to be a trend as the demand for diet and exercise products continues to escalate. Regulation: Regulators of consumer products continually monitor the impact of products on consumers' health and wellness. Protecting and securing of consumers identities and private information is continue to be a challenge and a risk factor for the consumer products industry as hackers and other violators become more sophisticated and breach company databases and firewalls. Consolidation vs Fragmentation vs Coherence: Historically, Consumer goods leaders have focused on growing their companies to CPG leaders have make their company as large as possible or to position it for eventual sale to a giant conglomerate. They continually assumed that offering more and more product volume was better whether or not they had the capabilities to manage the volume. With the advantages of size, international penetration, scale, and retailer satisfaction, one would expect bigger companies to do better than the vast majority of their smaller peers. However, many previously solid CPG companies have begun to lose their way on the path to profit.
---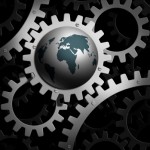 Food & Beverage
The food and beverage industry includes companies involved in the production including processing raw food materials, fresh and prepared foods and other edible goods, as well as alcoholic and non-alcoholic beverages and packaging and distributing them. Distribution includes shipping foods and retail outlets and restaurants and directly to consumers. The key drivers of the industry are consumer demands including tastes and demographics including age, household size, and disposable income. Effective marketing, good product mix and superior service make the industry's products more appealing while efficient operations help companies manage the costs of production. The leading companies in the US food processing segment include SYSCO, US Foodservice and McLane Company. PepsiCo, Coca Cola, and Dr. Pepper-Snapple lead the non-alcoholic beverages segment, while Annheuser-Busch and Miller Coors lead the alcoholic industry. Some of the current trends in the foods industry include the following: 1) Consumers are purchasing more generic foods versus name brand items; 2) Obesity; 3) Healthy Foods and 4) Marketing, Building & Maintaining Consumer Loyalty.
Continued success in the Food & Beverage industry will involve strategies that stand in contrast to consolidated growth companies which base their decisions primarily on financial performance and that may therefore be more apt to stay in a product segment that doesn't fit, redirecting funds that are needed elsewhere. Coherence will be the name of the game. Coherence is a company's ability to concentrate its resources and collective intelligence, and marshal all of them in the service of a well-aligned group of products and services with a focused strategic direction. Highly coherent companies have three to six major distinctive capabilities, all of which are integrated into a single system that is used throughout the company. This type of strategy and management execution allows companies to be efficient in their activities, disciplined about their portfolios, and differentiated in the eyes of customers. Coherent companies that have faired well recently and will continually grow in dynamic and diverse environments are Starbucks, Coca Cola and PepsiCo. In the future, these coherent companies will: focus their investments on relatively few capabilities, increasing their mastery of those critical areas; strategically focus on obtaining gains through efficiencies; make more prudent portfolio decisions regarding which products to acquire or divest and provide more opportunities for their people, and clarifies how their roles fit into the overall strategy and direction. Marketing Shifts: Rather than marketing via prime time television, companies will recognize that with a cable audience divided among hundreds of channels, prime-time network television isn't necessarily the smartest or most efficient buy. The future of marketing consumer products lies more with the newer outlets, including infomercials, custom-designed Internet sites, and social media such as Facebook offer better options. Creativity and promotional skill will determine marketing success. Many CPG companies will their own branded experiences through websites or mobile phones — an approach called private label media. Future Market Contracts: Also, many food manufacturers participate in the futures markets by entering into futures contracts to 'hedge' against prices that fluctuate for their inventories of raw materials.
---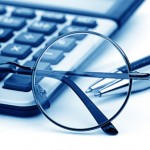 Travel & Tourism
The travel, tourism, and hospitality industry is comprised of some 25 sub-sectors, including three major sub-sector industries that make up over 50% of total travel industry output: 1) Accommodations – which account for 20% of total travel industry output; 2) Food services – accounts for 16% of travel and tourism output; 3) Air travel accounts for nearly 16% of travel and tourism output. In 2012, the US travel and tourism and hospitality industry generated nearly $1.5 trillion in economic output. The industry generates approximately 3 % of gross domestic product. Expenditures by international tourists to the United States generate sales of over $16.6 billion. Key trends: Consumer loyalty: To continuously build and maintain customer loyalty, the Travel, Hospitality and Leisure (THL) industry is continually marketing via social media and review sites, and ensuring its online presences is accessible via mobile technology. Improving operational performance and leveraging technology innovation: Successful industry operators may need to be aware of and be able to quickly adopt new technology for the purpose of information, promotions, bookings and reservations, and general management-control systems. Asset Ownership versus Branded Hotel Management: Historically, the hotel industry invested in building 'brick and mortar' hotels, and then continually invested in their maintenance, upkeep and remodeling for updating. Some hotel chains however, including Marriott International made a business decision to shift its primary focus from hotel ownership to hotel management and engaging franchise owners.
Competition: Airbnb has recently emerged as a major source of competition for hotels, that allows travelers to stay in individuals' homes thus reducing travel costs and making the travel stay and experience unique. In the future, airlines are forming alliances with foreign carriers which afford them the opportunity to expand travel services for customers who travel from their home countries to other countries abroad. Global expansion and growth in emerging markets: As broadband connections and credit card penetration grow in these developing markets, online travel bookings are likely to increase, driving the need to access consumers in these new markets through online branding and marketing. Hotels and restaurants are continually expanding in global markets particularly Asia and South America. Many are expanding their brand globally via joint ventures with local partners and operators leveraging licensing agreements. Attracting and retaining talent: Given the sophistication of international travelers, successful employees will need to understand how to cater to customers of different cultures. Security in the era of international terrorism: Travelers are increasingly concerned with safety and security, and to the extent that they perceive heightened security measures, they may change their travel behaviors by avoiding air travel, or avoiding particular terminals, avoiding routes with bridges or tunnels, or avoiding travel in groups. Increasing Travel of Senior Citizens:. Aging Baby Boomers in retirement will be a key market for the travel and tourism industry on cruises as well as vacation destinations. The travel, tourism, and hospitality industry will need to adapt accessibility, activities, and equipment to meet the needs of senior travelers.
---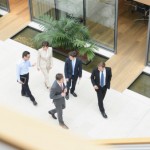 Manufacturing
Recently, manufacturing has rebounded in the United States as the consumer demand for information and automation systems and related products increases in the age of information, automation, and technology. There has been a surge in the demand for robotic systems, data acquisition and information management systems, as well as programmable controls and more. Manufacturers are prioritizing seeking ways to reduce costs, improve quality, and increase productivity. Companies are increasing their use of robotics in the plants which results in downsizing the non-skilled labor, and hiring skilled employees who could manage advanced manufacturing plants. Identifying workers with the right skills in advanced manufacturing, and supply chain management is a challenge most manufacturing companies are facing. The demands for maintenance of the technology in the plants is increasing as well, and skilled labor including technicians and high tech maintenance personnel who are required to maintain and repair today's equipment are in short demand. Robotics coupled with vision systems enable the reading of bar codes, color and size, thus expediting the movement of products. The Supply chain management ecosystem, the work associated with planning, sourcing, making, delivering and returning the materials and products necessary to manufacture products has now become an integral part of manufacturing as much of the success in manufacturing is related to getting the right materials, that meet the right specs, and for the right costs and delivery times to meet the customers' needs. Manufacturers are using scorecards to strategically monitor and measure their performance and their suppliers' performance to ultimately meet the company's customers' needs and expectations, time to market in a competitive environment.
In the future, information systems, technology and related behaviors including social and mobile, and cloud computing will continue to change the world of manufacturing by helping companies increase efficiencies and innovate to meet consumers' ever changing needs. Social media will continue to force manufacturers to be more consumer-centric. Consumers will continue to expect products on demand, and shop and compare products and prices on line or their mobile devices, placing greater expectations around product type and delivery and costs upon businesses. Regarding the workforce of the future, to address the manufacturing skills gaps, colleges and universities must respond to manufacturers needs for highly technically trained employees as well as those who can work in the fields of research and development in manufacturing. In addition, manufacturers will need to provide earn while you learn opportunities to develop the talent they are seeking. Government has increased funding for manufacturers who are focused on innovation, originality in design and speed to market to upgrade their plant equipment and technologies. The trend of outsourcing manufacturing to international countries will continue to shift due to the higher costs of shipping, the challenges of managing global supply chain operations, and the need to accelerate speed to market. Manufacturers will be focusing on making products closer to where they will be sold, and re-shoring more operations back to the United States.
---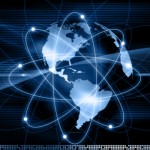 Banking & Financial Services
Some current trends in the banking and financial sectors include the following: Technology – The financial industry leverages technology to make banking more readily accessible from anywhere. Mobile banking is emerging as the preferred practice for today's transient customers, as paper checks are becoming extinct. Customers can check and monitor their bank accounts online, and even receive text messages if their balances are low. Operations in the securities industry have become automated as well. The internet has enable insurers to be able to access credit reports instantly. Analysis via computers enables financial analysts to generate models when analyzing markets and creating investment strategies; Diverse Customers – The financial industry is challenged to develop products and services that meet the needs of a diverse customer base. Financial industry surveys and studies show that consumers of different ethnicities, gender, sexual orientation, socio-economic status, age, and even geographies have varying financial goals, priorities, habits, and behaviors when it comes to saving, spending, investing, and managing money. Financial institutions are actively engaged in researching and becoming astute in understanding and communicating with their customers to provide the products and services to best meet their needs; Deregulation – The trend of deregulation of where banks can operate and the services they can provide has opened up former restrictions in geography and product so that the banks can have more diverse product offerings. The Gramm-Leach Bliley (GLB) Act permits banks to engage in underwriting securities and underwrite insurance policies; Global – Finance is a 24 hour, seven-day-a-week global activity, with financial experts continually interpreting the financial markets and trying to anticipate their movement. The financial stability of each country is interconnected with the financial stability of the world as our economies are interconnected and Security Risks – As more financial information is shared electronically, the risk for penetrating and manipulating financial data is increasing. Risk management is key.
As the financial services industry becomes more fast-paced and competitive, technology will be an even more important component of success. Probably more than any other sector of the American economy, financial services rides the crest of technological innovation. Finance is increasingly a twenty-four-hour, seven-day-a-week global activity with vast sums flashing between markets over the electronic communications web. The ability to instantaneously interpret the financial markets and anticipate their movement can bring huge profits or avoid disastrous losses. With large sums committed in the markets, financial organizations need to calculate how much risk they are accepting. The sheer speed and complexity of financial markets has compelled banks and other financial institutions to look b