Organization Development
Accredited Consulting Service for Dr. Williams PhD EdC MA Accredited Executive Consultant (AEC)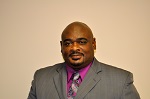 The Appleton Greene Accredited Consultant Service (ACS) for Organization Development is provided by Dr. Williams and provides clients with four cost-effective and time-effective professional consultant solutions, enabling clients to engage professional support over a sustainable period of time, while being able to manage consultancy costs within a clearly defined monthly budget. All service contracts are for a fixed period of 12 months and are renewable annually by mutual agreement. Services can be upgraded at any time, subject to individual client requirements and consulting service availability. If you would like to place an order for the Appleton Greene Organization Development service, please click on either the Bronze, Silver, Gold, or Platinum service boxes below in order to access the respective application forms. A detailed information guide for this service is provided below and you can access this guide by scrolling down and clicking on the tabs beneath the service order application forms.
Consultant profile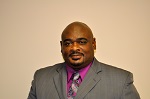 Dr. Williams is an approved Executive Consultant at Appleton Greene and he has experience in management, human resources and marketing. He has achieved a PhD in Management, Doctor of Education in Educational Leadership with a Specialization in Curriculum and a Master of Arts in Management. He has industry experience within the following sectors: Consultancy; Education; Consumer Goods and Media & Marketing. He has had commercial experience within the following countries: United States of America, or more specifically within the following cities: Chicago IL; Los Angeles CA and Atlanta GA. His personal achievements include: facilitated performance management improvement process; implemented change management processes; developed strategic management collegiate courses and instrumental in increasing market share. His service skills incorporate: strategic management; organizational development and change management.
To request further information about Dr. Williams through Appleton Greene, please CLICK HERE.
---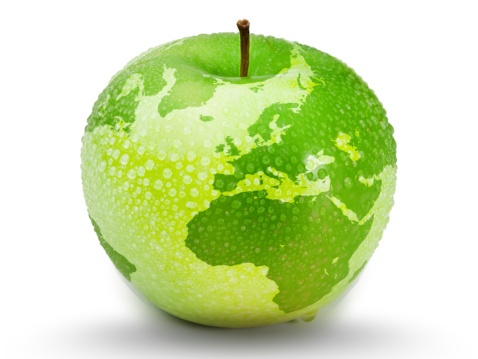 Executive summary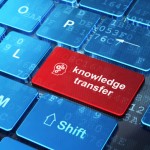 Organization Development
Regardless of the type of organization, leaders in an organization are crucial for growth, training subordinates, retaining personnel, selecting replacements and formulating/executing the company's strategy. Understanding the differences between how to construct and manage process, and how to lead people who are executing activities in support of the company's strategy is an important distinction that is often missed by both corporations and individuals. Leaders understand the objectives of the organization, work with their teams to develop execution strategies, solve problems faced by their teams along the way and make recommendations for change to their superiors. When leaders know how to act, how to lead teams while managing process, how to deal with both crises and success, and how to get the most out of their people they can be extremely effective and provide increased value to the company. This service approaches leadership from a broad perspective formed by over 30 years of experience and success in the US Navy, private industry, and as a collegiate management instructor. The service can be focused for first time leaders, experienced mid-level managers who are moving into new responsibilities, and senior or C-Level leaders of companies and corporations. The service can be focused in particular areas such as production and manufacturing, business development, supply chain, contracting, human resources, government liaison, engineering, or combinations of various functional areas in small groups. The service can be directed at individuals or small groups, depending on their level of experience. For more senior clients, an individual approach is more appropriate while for less experienced or new managers small group approaches are preferred. Annual follow up sessions with leaders who have completed the program is also available to ensure leaders continue to grow in their roles.
---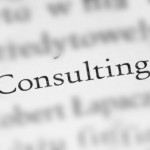 Service Methodology
The first step in the service is a review of candidate's resumes, if allowed by company policy performance reports for the past 2 years, and conducting individual interviews to ensure the training is properly focused. Pre-visit company research provides a basis for discussions with company leaders (not candidates but candidate's supervisors) that will inform SGSS on company leadership approaches and philosophy. Training for first time or entry level managers is an 8 hour process, split into two 4 hour days. Groups of 8-10 maximum are best for this level of discussion, but smaller numbers can easily be accommodated. Candidates are asked to describe their concept for the perfect leader and attributes these leaders should exhibit. They will also describe things about leaders they do not aspire to mimic. Then the service reviews differences between traditional and matrix organizations, pros and cons of each, and leadership challenges for both. The candidates participate on discussion topics including (not exhaustive): Concepts of Authority, Responsibility and Accountability, metric based leadership, first time introductions into new organizations, how to meet new people, communication techniques and pros/cons to each, how to drive the organization, how to deal with under-performing people, learning from failure, motivation techniques, the role of HR, and dealing with peers from a leadership perspective. Each is discussed with examples from other organizations and candidates are discouraged from bring stories from their current company into the discussion. At the end of the 8 hours, the last session begins with each candidate describing their leadership philosophy in 1 minute or less, and then becomes a capstone discussion of techniques covered throughout the session and recommended reading materials on leadership to allow candidates to continue to improve their leadership skills. For mid- to senior-level leaders (senior managers, directors, and senior directors) preparation is similar and group sizes of less than 5-6 are best. During the training for more experienced leaders the review of different organizational constructs becomes more give and take on their experiences and how they see the pros and cons affecting their new roles. Each candidate is then asked to describe their leadership philosophy in less than one minute. After this review the service then conducts training on the above topics, focused for more senior leaders, with a similar wrap up session. For senior VP and company presidents the training is one-on-one, focused on leading teams of teams, driving the organization to success, communication, personnel management, and message creation and dissemination. Interviews of direct reports and one level below, as well as preparation on the company as described above are important steps in the process. Depending on the level of access allowed, SGSS offers a shadow program for senior leaders to allow for direct feedback on their performance after observation of leaders in action. Short one on one sessions over a period of 2-3 days culminate in a final review of observations and suggestions for consideration by the leader.
---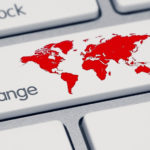 Service Options
Companies can elect whether they just require Appleton Greene for advice and support with the Bronze Client Service, for research and performance analysis with the Silver Client Service, for facilitating departmental workshops with the Gold Client Service, or for complete process planning, development, implementation, management and review, with the Platinum Client Service. Ultimately, there is a service to suit every situation and every budget and clients can elect to either upgrade or downgrade from one service to another as and when required, providing complete flexibility in order to ensure that the right level of support is available over a sustainable period of time, enabling the organization to compensate for any prescriptive or emergent changes relating to: Customer Service; E-business; Finance; Globalization; Human Resources; Information Technology; Legal; Management; Marketing; or Production.
---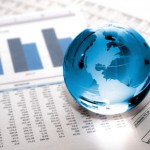 Service Mission
Dr. Williams is a highly experienced senior executive who has successfully given advice to many large organizations and various industries. His experience working with diverse groups of people across the globe as well as multiple foreign partners and industries gives him a unique perspective in understanding how to lead complex organizations with varied missions. His skills as a teacher and communicator are well known in the US military and industry; and combined with global business success across defense and aerospace industries allows Dr. Williams to present unique and sustainable leadership techniques to groups and individuals. His skills can best be employed through small group or individual engagements, seminar discussions, leadership workshops and cross-business collaboration approaches and techniques. By helping leaders across the experience spectrum be better at leading their organizations as well as managing processes, Dr. Williams will help all levels of the corporation be more effective, increasing growth in highly competitive markets.
---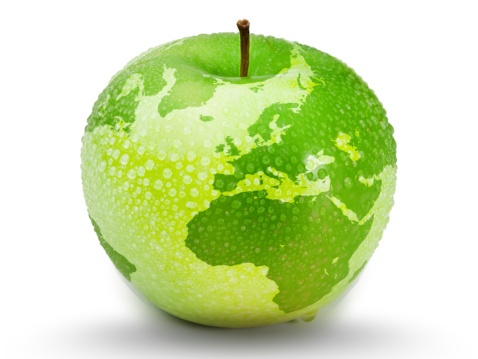 Service objectives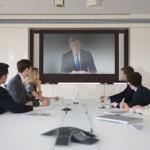 The following list represents the Key Service Objectives (KSO) for the Appleton Greene Organization Development service.
Process Development
We can then start to re-develop the business organizational transformation model or process, taking into consideration the key corporate objectives of each individual department, which need to be SMART: Specific; Measurable; Attainable; Realistic and Timely. Processes are developed using a stakeholder management approach, engaging the human resources available within each department in order to ensure ownership and commitment from key employees. In order to qualify as an organizational transformation process, this needs to be something tangible, such as a software, operations procedure, or a corporate training program, that people will use internally on an ongoing basis.
Process Analysis
Undertaking a detailed analysis of the current business process that is currently used within the company for organizational transformation within each department, including: Customer Service; E-business; Finance; Globalization; Human Resources; Information Technology; Legal; Management; Marketing; or Production. This will be conducted via communications with the appointed head of each department, or an elected key employee. The objective here is to analyse what is working and what is not working, by undertaking a SWOT analysis: Internal Strengths & Weaknesses and External Opportunities and Threats. We need to ensure that the external organizational transformation opportunities are derived from the company's own internal strengths. Similarly, the external organizational transformation threats need to be derived from the company's own internal weaknesses. We can then begin to identify the company's organizational transformation opportunities..
Process Implementation
This is where the majority of organizational transformation projects succeed or fail. Success is achieved by the provision of ongoing support and assistance, over a sustainable period of time, while processes are being implemented. Regular and consistent workshops need to be undertaken in order to re-vitalize the model and to re-motivate and re-energize the key stakeholders. We also need to recognize and value their achievements along the way. Success will ultimately be determined by the company's ability to constantly evolve in response to prescriptive and emergent changes that it continuously faces and the Critical Success Factor (CSF) here is that the Organizational Transformation service provides key stakeholders with ongoing support and assistance as and when they need it in order to maximize opportunities and to minimize threats.
Process Management
Once the process has been implemented successfully, it needs to be continuously managed by each individual department. This simply involves the ongoing analysis of what is working and what is not working and ensuring that each department remains proactive and flexible enough to change and evolve as and when necessary. This is where it is important to ensure that each department's mission, objectives, strategies and tactics are constantly reviewed and updated and that their resources are aligned with a view towards maximizing profitability.
Process Review
An important part of this service is model revitalization. That is to say, the organizational transformation process or model itself will need to be subject to periodical review in order to ensure that it remains proactive and relevant as the business itself grows and evolves. By doing so, this will enable the company to achieve competitive advantage within its industry sector and within the geographical locations where it operates and this will ultimately effect the company's ability to achieve and maintain greater market share. The review process simply provides the company with the tools required in order to optimize the organizational transformation process, by using quick and easy methods to ensure that it remains proactive and to improve performance.
---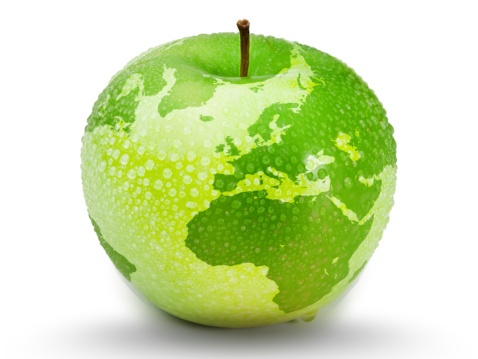 Achievements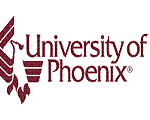 University of Phoenix
I served as the Subject Matter Expert for the development of OI370 – Innovation for the 21st Century, and the revision of OI365 – Knowledge Management and Intellectual Capital. I also had the opportunity to review and add feedback to the 2nd edition of Kinicki, A. (2016). Organizational behavior: A practical problem solving approach. New York. NY: McGraw-Hill, that will replace the current edition used in MGT312 – Organizational Behavior for Managers.
---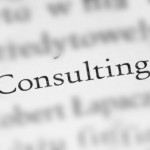 Consultancy
I managed several consulting projects concurrently, which included the supervision of assigned Staff Executives. We analyzed the client's business and implemented technical business and management know-how and administration skills. I developed a strategy and authored a Specialized Action Plan for the Staff Executives to develop solutions and implement the agreed upon solutions.. I trained the client about business and management issues and the effects in the workplace, while Instructing the client to use analytical and mathematical skills to effectively manage the business. The client was trained to understand financial statements, complex analytical comparisons, solving algebraic calculations and understanding statistical reports. I ensured personnel understood new procedures and policies and trained clients to be true managers instead of employees of the business by using management and strategy methods. I recommended the client to implement Six Sigma and/or ISO 9001 programs to the organization.
---

Aramark
I preformed several projects to help increase sliding profits. The most notable project was the region of Northwest Indiana. I presented and executed a strategy to increase the Northwest Indiana region of the Chicago market share by 156%. Previously the region did not meet profit plans within the annual business plans.
---
More detailed achievements, references and testimonials are confidentially available to clients upon request.

---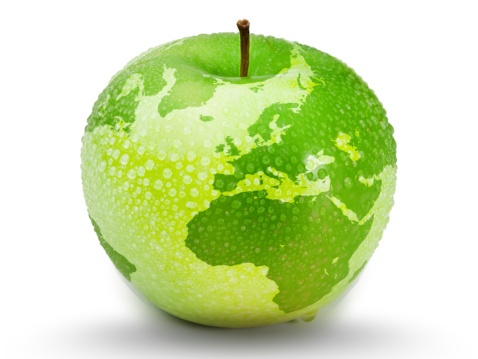 Industries
This service is primarily available to the following industry sectors: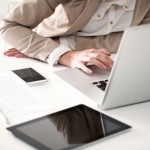 Consultancy
The Management Consultant, strives to provide a clearer segmentation of services, by providing solutions and forecasting KPIs for each scenario. The consultants' supports organizations with an access to deeper levels of expertise than would retain internally. External consultants are bringing information and knowledge worldwide and across industries more economically than organizations themselves. The consultant approaches can be an expert one, providing solutions, and facilitative, with a focus on processes. Another division is of business function or industry focus. At the moment, the consultancy market is growing with the growth of market globalization and expansion of the companies on new markets. Most of the changes are caused by the technological development, but the globalization is another strong factor. Consultancy is necessary as an integrator, solution provider, creative thinker and ultimately a proxy manager, who is filtering the informational flow and by selection provides best solution. Technologies are changing very quickly and companies can't afford to get all necessary qualities, therefore consultants are becoming for them not only a data bank, but a solutions bank. In this environment, the role of consulting business will continue to be a success factor to many businesses. Opportunities will create fast development of technologies; norms are accepted by most of countries, but local specifics become even more important, due to unequal development; the growing number of international events; opening of new markets; urbanization trend of megacities, integration of infrastructures; and financial frauds make more organization to look for external consulting. Weaknesses organizations must remain aware of are reduced profits, due to abundance of participants in consulting business; failures to develop executable plans; sometimes change suggested results in substantial damages to existing businesses; many advises given contain gaps and inconsistencies; delivering empty promises or stating the obvious; lack of enough experience; lack of analysis of relation solution-cost and sustainability. Strengths are: wide range of available specialists in various industries could develop to consultants; standardization of the requirements for the performance; certification of the consultants; flexibility and tailor-made solutions; life-time solutions – from the idea, through implementation and results; impact on the development of all interconnected businesses – energy management, facility management, transport; and the exposure to various businesses and industries make consultants to gather high level knowledge of best practices.
---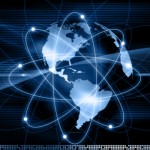 Education
The educational services market is large and growing with several types of opportunities available for franchisees. There are approximately 58,113 establishments in the industry which earn a combined $19.4 billion dollars in revenue. The industry is largely fragmented, the fifty largest companies represent just 30% of the total revenue in the industry. There are 55.1 million students attending school in grades K-12, all of whom are potential clients for educational services – and that number is expected to increase to 74 million. The vast majority of revenue in this industry comes from tuition or program fees. Gross profits tend to range from 60-90% depending on the location and particular course, and net profit averages out to between 2-10%. Increasing company size has helped consolidate operations in the educational services field – helping to lower fixed costs and improve overall operational efficiency, both of which are very important to keeping businesses in the field healthy and profitable. Finding qualified instructors in any field is becoming increasingly challenging; it is important to inquire about this when researching potential companies. There is a potential danger to some areas of the field in future competition from online training courses, which are growing more and more popular as technology spreads. In addition, businesses face competition from free online resources and computer software. Overall, however, the field is expanding, educational services in the United States are forecast to grow by 5% per year over the next five years.
---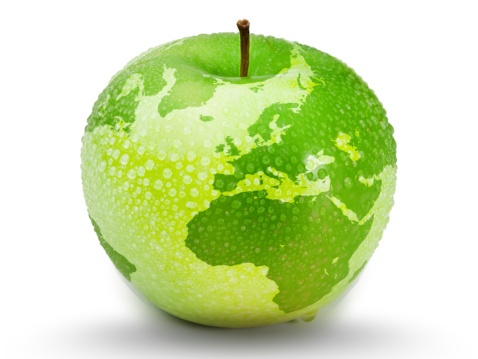 Locations
This service is primarily available within the following locations: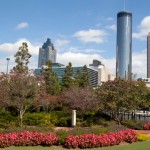 Atlanta GA
Manufacturing, Aviation and Defense contractors in Georgia are able to compete for government contracts and maintain a competitive advantage by employing a highly-skilled and trained workforce thanks in large part to a historically strong military presence, in particular a partnership with the U.S. Air Force, and an outstanding education system. These companies are actively searching for leaders at all levels in order to compete for this business and perform on current contracts. Other industry sectors in the greater Atlanta and mid-Georgia region require leadership training, such as: modelling and simulation companies, educational institutions such as Columbus State University, University of Georgia Athens, and Georgia Tech. In addition Atlanta enjoys close proximity to Robins Air Force Base and the Warner Robins Air Logistics Center, quick and easy access to vital ocean training and weapons systems training areas to both the east and south and swift and efficient transport of defense goods to both domestic and international customers from Hartsfield Airport. For decades Atlanta has held a competitive advantage with a highly-skilled workforce of former military personnel ready for almost all defense related areas. Finding experienced leaders for this environment is challenging, and companies need to not only attract but retain their leaders to build for the future. Atlanta ranks fourth in the nation in the number of Fortune 500 companies located there, for example: Lockheed Martin, Boeing, Northrop Grumman, General Dynamics (Gulfstream), Raytheon, BAE Systems, United Technologies (Pratt & Whitney), L-3 Communications, and SAIC all have operations in Georgia. Other notable Georgia defense companies include Heckler & Koch, Glock, Daniel Defense, and recently it was announced that Mercedes-Benz USA is relocating their headquarters to Atlanta from New Jersey, their $100 million headquarters will open in 2017.
---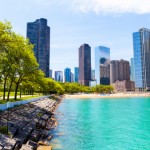 Chicago IL
Chicago has the third largest gross metropolitan product in the United States. The city has also been rated as having the most balanced economy in the United States, due to its high level of diversification. Chicago is a major world financial center, with the second largest central business district in the United States. The city is the headquarters of the Federal Reserve Bank of Chicago (the Seventh District of the Federal Reserve). The city and its surrounding metropolitan area are home to the second largest labor pool in the United States with approximately 4.25 million workers. In addition, the state of Illinois is home to 66 Fortune 1000 companies, including those in Chicago.
---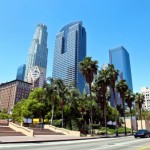 Los Angeles CA
The economy of Los Angeles is driven by international trade, entertainment (television, motion pictures, video games, recorded music), aerospace, technology, petroleum, fashion, apparel, and tourism. Los Angeles is also the largest manufacturing center in the western United States. The contiguous ports of Los Angeles and Long Beach together comprise the fifth-busiest port in the world and the most significant port in the Western Hemisphere and is vital to trade within the Pacific Rim. Other significant industries include media production, finance, telecommunications, law, healthcare, and transportation. The city is home to six Fortune 500 companies. They are energy company Occidental Petroleum, healthcare provider Health Net, metals distributor Reliance Steel & Aluminium, engineering firm AECOM, real estate group CBRE Group and builder Tutor Perini.
---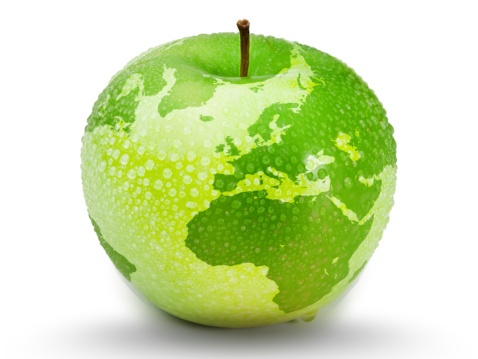 Clients
This service's current clients or employers include: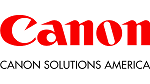 Canon Solutions America
What unifies all Canon innovation is that it's driven by the needs of the customer. Canon Americas comprises the Canon family of companies within the United States, as well as the entire Americas region. As one of the Canon Group's three regional headquarters worldwide, Canon Americas represents Canon in our part of the world, as a leading provider of consumer, business-to-business, and industrial digital imaging solutions. Canon Solutions America's primary mission is to improve workflow efficiency and document processes in organizations of all sizes and industries, while helping them reduce waste. This is accomplished through the strategic implementation of services, technology, and support options that are unique to each customer's operational requirements. By cultivating a staff of expert representatives, technicians, analysts, engineers, and an administration that is dedicated to understanding the needs of our customers, we deliver on our mission with determination, professionalism, and the utmost integrity. As a subsidiary of Canon U.S.A., one of the most respected technology brands in the world, we uphold a commitment to the environment, the community, and the world at large.
Canon Solutions America – Click Here

---

Aramark
Aramark focuses on a wide range of services, food, facilities and uniforms, to a diverse group of clients in 21 countries. We serve world champion sports teams, Fortune 500 companies, state-of-the-art healthcare providers and the world's leading educational institutions. And every day, we dream of ways to do it better through our commitment to innovation and our passion for excellent customer service. The better we know the people we serve, the greater the experiences we can develop. Whether it's food service, facilities or uniforms, our proprietary programs allow us to understand the wants and needs of our audiences. Armed with that knowledge, our Service Stars spring into action, combining insights and ingenuity to deliver moments that make a difference. These innovations could be game-changing campus transformations. Or a simpler, quicker way for you to access condiments at the ballpark. In any case, our innovations help create experiences that make an impact. Another key part of what makes us different is something we call service excellence. To us, service excellence isn't just about providing great customer service. It also means using time-tested practices and proven processes to get it right every day, everywhere, in everything that we do. And it's also about striking the perfect balance between doing something well over and over again and being responsive enough to the changing needs of clients and customers. It's being open to the continuing cycle of innovation. Excellent, but never satisfied. Process-driven, but never locked in place. We never stop thinking of new, better ways to get it right when our people impact the lives of clients and consumers every day.
---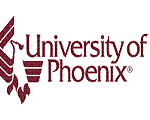 University of Phoenix
John Sperling, PhD, a Cambridge educated economist, professor and entrepreneur, founded University of Phoenix in 1976 in response to the changing needs of the workplace. It was part of his commitment to provide adults with the higher education they would need to fill those needs and for forty years, that's exactly what we've done. The times have changed, but our objective has remained the same, to help people enhance their lives through education. Together we will keep working to fulfill Dr. Sperling's vision, improve the lives of our students and strengthen our communities. We are proud to provide students access to quality education, ongoing support and a range of resources to help them succeed. Through innovation and dedication, we can continue to work toward a better tomorrow. University of Phoenix was founded upon the vision of making higher education more available, even if you're a professional with a full time commitment to work and family. Our convenient classes, offered online or oncampus at selection locations, make going back to school a real option for working adults. Access your class online, study on your own schedule and earn your degree. Although you might not be on campus, you're never alone. We're here to guide you from enrollment through graduation. As a student you have access to our innovative learning platform, career service and wealth of educational resources such online library, writing and math labs and a university-wide academic social network. University of Phoenix offers associate, bachelors, master's and doctoral degrees and a variety of certificate programs so students can match their education to their interest and professional goals.
University of Phoenix – Click Here

---

Career Education Corporation
We are an educational services company committed to quality, career-focused learning and led by passionate professionals who inspire individual worth and lifelong achievement. The universities of the Career Education family, American InterContinental University (AIU) and Colorado Technical University (CTU). provide degree programs through the master's or doctoral level as well as associate and bachelor's levels to a diverse student population pursuing various career-oriented disciplines. While the universities offer online, on-ground and hybrid learning programs, more than 90 percent of AIU and CTU students attend the universities' web-based virtual campuses. They predominantly serve students online with career-focused degree programs that meet the educational demands of today's busy adults. AIU and CTU continue to show innovation in higher education, advancing new personalized learning technologies like their intellipath adaptive learning platform, which allows students to more efficiently move toward earning a degree by receiving course credit for knowledge they can already demonstrate. Career Education is committed to providing high-quality education that closes the gap between learners who seek to advance their careers and employers needing a qualified workforce.
Career Education Corporation – Click Here

---

CDW
CDW is a leading multi-brand technology solutions provider to business, government, education and healthcare organizations in the United States, Canada and the United Kingdom. A Fortune 500 company with multinational capabilities, CDW was founded in 1984 and employs more than 8,700 co-workers. For the twelve months ended June 30, 2016, the company generated net sales of over $13 billion. They begin with the belief that "People do business with people they like." Which is why CDW actively recruits top IT graduates, hires the industry's most experienced technology experts, partners with business entrepreneurs and educators, and engages military veterans with battlefield experience… because we want to surround our customers with talented individuals who have not only walked a mile in your shoes but understand and are committed to providing you with solutions that work. In fact, many customers have remained loyal to CDW for decades because they know we aren't satisfied with past successes. Instead, we've been focusing on providing advanced solutions and service in areas like cloud computing, mobility, security, virtualization and networking. CDW's technology solutions often require thousands of components to maximize their capabilities. And when it comes to building a quality team, the requirements are no different. Recruiting well-trained, highly-skilled individuals with a broad range of experiences has been essential to CDW's growth and success. But it's not just about cherry-picking a group of talented people. The key is engaging people the right way so they can perform at their best. The very name of CDW's diversity and inclusion practice encourages co-workers to make solid, dependable connections in the workplace, with customers, and supplier partners and in the communities we serve.
---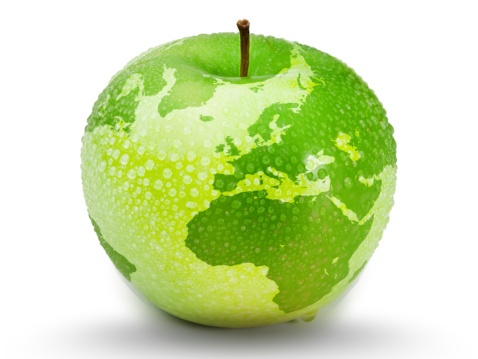 Benefits
Management
Process control
Business strategy
Improved profitability
Improved efficiency
Corporate structure
Financial impact
Knowledge management
Team building
Creative innovation
Corporate sustainability
Human Resources
Higher retention
Training efficiency
Employee satisfaction
Employee motivation
Positive culture
Manage change
Organizational efficiency
Competitive advantage
Corporate effectiveness
Growth
Customer Service
Customer relations
Communication skills
Support assistance
Employee commitment
Training evaluation
Loyalty creation
Relationship management
Crisis response
Improved efficiency
Strategy formation
Bronze Service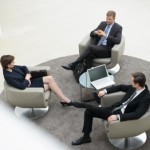 Monthly cost: USD $1,000.00
Time limit: 5 hours per month
Contract period: 12 months
Bronze service includes:
01. Email support
02. Telephone support
03. Questions & answers
04. Professional advice
05. Communication management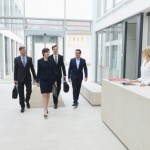 SERVICE DESCRIPTION
The Bronze Client Service (BCS) for Organization Development provides clients with an entry level option and enables client contacts to become personally acquainted with Dr. Williams over a sustainable period of time. We suggest that clients allocate up to a maximum of 5 Key Employees for this service. Your Key Employees can then contact the consultant via email, whenever they feel that they need specific advice or support in relation to the consultant's specialist subject. The consultant will also be proactive about opening and maintaining communications with your Key Employees. Your Key Employees can list and number any questions that they would like to ask and they will then receive specific answers to each and every query that they may have. Your Key Employees can then retain these communications on file for future reference. General support inquiries will usually receive replies within 48 hours, but please allow a period of up to 10 business days during busy periods. The Bronze Client Service (BCS) enables your Key Employees to get to know their designated Appleton Greene consultant and to benefit from the consultant's specialist skills, knowledge and experience.
---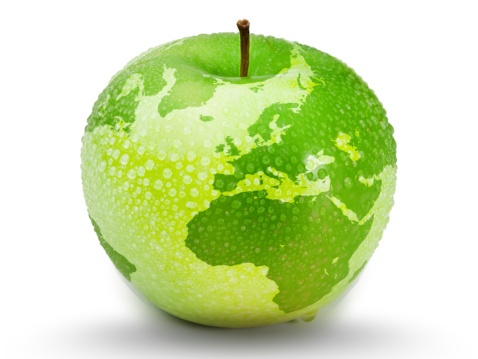 Silver Service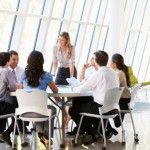 Monthly cost: USD $2,000.00
Time limit: 10 hours per month
Contract period: 12 months
Bronze service plus
01. Research analysis
02. Management analysis
03. Performance analysis
04. Business process analysis
05. Training analysis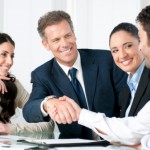 SERVICE DESCRIPTION
The Silver Client Service (SCS) for Organization Development provides more time for research and development. If you require Dr. Williams to undertake research on your behalf, or on behalf of your Key Employees, then this would understandably require more time and the Silver Client Service (SCS) accommodates this. For example, you may want your consultant to undertake some research into your management, performance, business, or training processes, with a view towards providing an independent analysis and recommendations for improvement. If any research and development, or business analysis is required, then the Silver Client Service (SCS) is for you.
---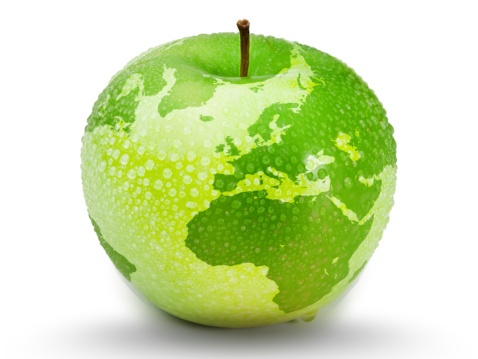 Gold Service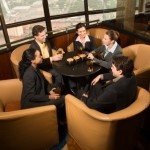 Monthly cost: USD $3,000.00
Time limit: 15 hours per month
Contract period: 12 months
Bronze/Silver service plus
01. Management interviews
02. Evaluation and assessment
03. Performance improvement
04. Business process improvement
05. Management training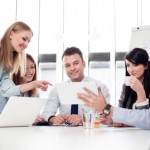 SERVICE DESCRIPTION
The Gold Client Service (GCS) for Organization Development is intended for more detailed evaluation and assessment, that may require your Key Employees to have monthly meetings or interviews with Dr. Williams. These meetings and interviews can be conducted over the telephone, Skype, or by video conference if required. The consultant can also attend your business premises, an Appleton Greene office, or another mutually beneficial location, but please note that clients are responsible for the costs of any disbursements separately, including travel and accommodation. This service enables you to integrate the specific skills, knowledge and experience of your designated consultant into your Key Employee management team. The Gold Client Service (GCS) can also incorporate training workshops, business presentations and external meetings with customers, suppliers, associations, or any other business-related stakeholders.
---