Operations Management
Accredited Consulting Service for Mr. Pilicek BS Accredited Associate Consultant (AAC)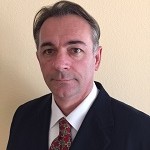 The Appleton Greene Accredited Consultant Service (ACS) for Operations Management is provided by Mr. Pilicek and provides clients with four cost-effective and time-effective professional consultant solutions, enabling clients to engage professional support over a sustainable period of time, while being able to manage consultancy costs within a clearly defined monthly budget. All service contracts are for a fixed period of 12 months and are renewable annually by mutual agreement. Services can be upgraded at any time, subject to individual client requirements and consulting service availability. If you would like to place an order for the Appleton Greene Operations Management service, please click on either the Bronze, Silver, Gold, or Platinum service boxes below in order to access the respective application forms. A detailed information guide for this service is provided below and you can access this guide by scrolling down and clicking on the tabs beneath the service order application forms.
Client Telephone Conference (CTC)
If you have any questions or if you would like to arrange a Client Telephone Conference (CTC) to discuss this particular Unique Consulting Service Proposition (UCSP) in more detail, please CLICK HERE.
Consultant profile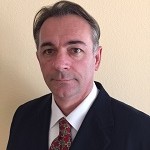 Mr Pilicek is an approved Associate Consultant at Appleton Greene and he has experience in customer service, management and finance. He has achieved a Bachelor of Science in Management, an Associate of Science and has a Management Development Diploma. He has industry experience within the following sectors: Food & Beverage; Banking & Financial Services; Oil & Gas; Retail and Travel & Tourism. He has had commercial experience within the following countries: United States of America; Croatia; United Kingdom and Germany, or more specifically within the following cities: Charlotte NC; Orlando FL; Zagreb; London and Frankfurt. His personal achievements include: Franchisee of the year; improve, maximize revenue- reduce cost; decreased and maintained management turnover; rescued almost 20% of sales and boosting revenue streams 40%. His service skills incorporate: business analysis; operations management; training development; decision making and problem solving.
To request further information about Mr. Pilicek through Appleton Greene, please CLICK HERE.
---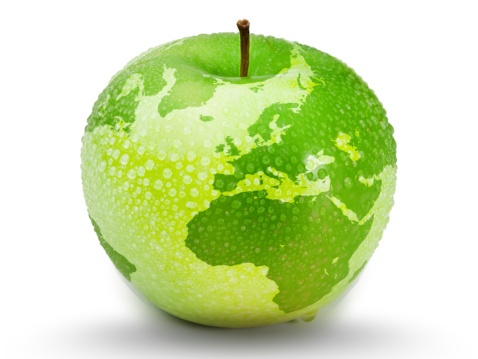 Executive summary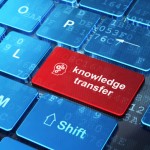 Operations Management
Mr. Pilicek is an approved Consultant at Appleton Greene, having contributed to the overall success of small and large companies by delivering exceptional customer service and training, implementing new processes, generating revenue streams, and identifying and implementing cost saving measures. Seasoned executive 18 years' experience directing operations for diverse establishments simultaneously, he is confident in his abilities to generate superior results in Hospitality and Service Industry; from Hotels and Restaurants to sales in medical field and financial institutions. He also has achieved Bachelor of Science in Management from University of North Carolina, Asheville, NC and Associate of Science in Hotel & Restaurant Management from A-B Technical Community College.
---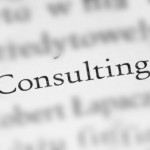 Service Methodology
Operations Management, Training & Development, P&L, Cost Control, Business Analysis, Critical Decision Making, Problem Solving, Customer Service, Program Development, Team Building, Coaching, Employee Relations & Retention, Strategic Planning, New Concept Implementation, Process Improvements, Fast-Track Expansion. With Murphy Oil successfully manage retail operations in Central Florida with revenues over $ 200 million. With National RCM Group primary focus was on maximizing the revenue for practices and reduces losses from the inefficiencies in collecting patients pay. While serving as the Food Services Department Manager at the Radisson Hotel cut costs 35% and unified operations of all dining establishments for improved management and oversight. As the Regional Manager and Co-Founder of Mobettere Management, routinely received an excellent rating on all categories in P&L as measured by corporate standards for 3,500 stores. Improving problem response time by developing systems to flag trouble areas. Rescuing 20% of sales for stores, by overhauling its focus to involvement in local community; include sponsoring school events, contributing to local charities, and facilitating fundraisers. Fueling profits and increasing guest seating 30% by redesigning the restaurant's layout, and boosting revenue streams 40% by creating a new weekend menu with a higher price point. Awarded New Franchisee of the Year.
---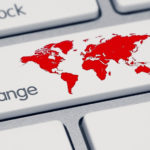 Service Options
Companies can elect whether they just require Appleton Greene for advice and support with the Bronze Client Service, for research and performance analysis with the Silver Client Service, for facilitating departmental workshops with the Gold Client Service, or for complete process planning, development, implementation, management and review, with the Platinum Client Service. Ultimately, there is a service to suit every situation and every budget and clients can elect to either upgrade or downgrade from one service to another as and when required, providing complete flexibility in order to ensure that the right level of support is available over a sustainable period of time, enabling the organization to compensate for any prescriptive or emergent changes relating to: Customer Service; E-business; Finance; Globalization; Human Resources; Information Technology; Legal; Management; Marketing; or Production.
---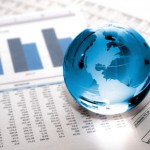 Service Mission
Creative, confident and organized which make me good at leading and managing organizations, my other qualities like open minded, competent and goal oriented come out the best when I'm focused on improving operations and companies profit. Being inventive and knowledgeable make me good in developing and optimizing systems. My manager's qualities like tactful, patient and inspiring come out when I work on building and training teams. I'm analytical, precise and innovative those qualities help me in pinpointing problems and creating solutions. I bring proven leadership and management experience made up of a multifaceted background in business operations, multi-unit management, management selection, team training, building and retention, program implementations, sales and cost control. As evidenced above, he is a proven leader and successful operations manager with a talent for cultivating high performance teams, minimizing turnover, and achieving high customer satisfaction ratings.
---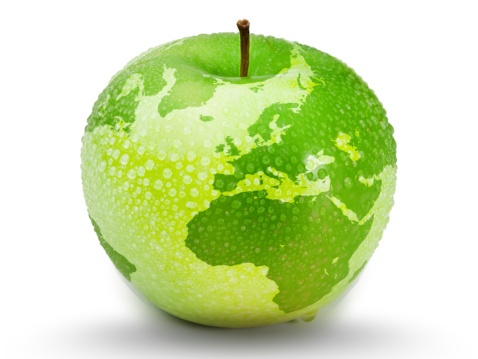 Service objectives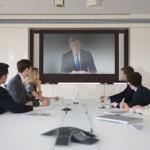 The following list represents the Key Service Objectives (KSO) for the Appleton Greene Operations Management service.
Business Analysis
As a first course of business is to do deep business analysis; go slow in order to go fast; get well oriented in company and current company culture and everyone's role in it. Clearly identify primary business objective. Clearly and completely defined scope provides project team the go-forward concept to realize the business needs. Defining a credible and realistic plan; if set of expectations are not already defined. Detailed requirements provide implementation team with the information they need to implement the solution, help business implement solutions and finally assess value created by solution. Nothing creates more positive momentum within an organization than a track record of successful projects.
Training Development
Having a right team it is crucial for success; everything starts with proper selection of management team that will lead rest of the team. It is important process and had to be done correctly in order to avoid unnecessary extra expenses; who will then know what and how to select right team for them self to help them achieve success. Training and development of team is next step in process, those two functions never stop since environment are constantly changing our teams had to be ready for changes and opportunities that will open by properly training and developing teams. My manager's quality like tactful, patient and inspiring come out when I work on building and training teams. I coached and promoted assistant manager to the youngest general manager in the company who then achieved best scores in food costs, labor costs, mystery shops, Fan Track, and food safety audits.
Operations Management
With proper team in place focus can be shifted to operational excellence and improving and properly measuring them. It is most important aspect of business with very broad area; include many aspects of operations from accounting, budgeting, profit and lost, cost control and loss prevention on one side to human resources and personnel relations and retention. Operations Management deals with the design and management of products, processes, services and supply chains. It considers the acquisition, development, and utilization of resources that firms need to deliver the goods and services their clients want. Operations Management ranges from strategic to tactical and operational levels.
Decision Making
Making a good decision is a skill that can be learned, honed, and perfected; so can approach important decisions with more seasoned and educated eye. In decision making , critical thinking mean challenging accepted wisdoms instead accepting rationales that have been passed down as best practices. Complex problem solving: Define the problem and examine all potential causes for the problem, then identify all alternatives to resolve the problem. Carefully select an alternative, and develop an orderly implementation plan to implement that best alternative. Carefully monitor implementation of the plan. And as last step, verify if the problem has been resolved or not.
Organizational Growth
Organizational Growth is necessary in today's complex and increasingly dynamic environment. Knowledge and informed decision making are crucial for positive growth of organizations. Strategic planning will help organization and management team to stay few steps ahead of competition and keep upper hand, and consist of the process of developing strategies to reach a defined objective and operate on higher level with big picture in mind. New concept implementation is exciting and challenging process for existing or new companies; had a pleasure to develop and implement couple new concepts successfully during my 12 years with Mobetter Management. Coordination and Reorganization are sometimes necessary tasks to extend and improve life of organization. It is a process of organizing again on different base or true alteration of structure of a business organization. With all of those some or all policies and procedures will be affected or completely changed which can be a challenge to well-seasoned managers and employees; however, when all is done correctly organization is set for growth and fast track expansion.
---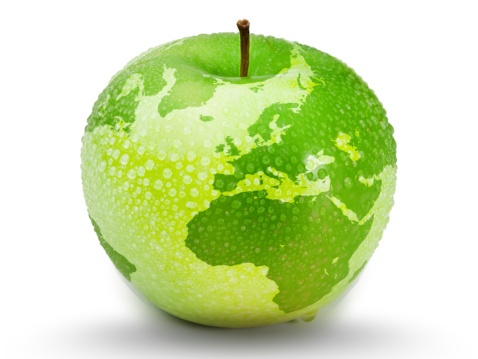 Achievements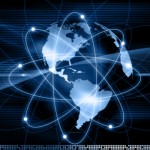 National RCM Group
With National RCM Group primary focus was on maximizing the revenue for practices and reduces losses from the inefficiencies in collecting patients pay. Accelerate patient payments and reducing bad debts to doctors' practices by using Revenue Maximizer; which improve upfront Patient collections and administrative workflow, at same time optimize cash flow and decrease receivables, also minimize patient's bad debt and billing expenses. Process all major credit and debit cards and convert paper checks to electronic funds, capture and securely store credit cards or bank accounts information's for future and recruiting payments and provide real time patient eligibility responses and calculate out of pocket balances at point of care. Benefits to Providers include no integration fees or software to install and maintain, web-based no dedicated phone lines or equipment leasing fees; integrates with existing workflows with the ability to transfer data to and from practice management system.
---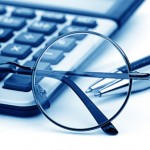 Mobetter Management
As Director of Operations/Regional Manager and Co-Founder of Mobettere Management, I routinely received an excellent rating on all categories in P&L as measured by corporate standards for 3,500 stores. Oversee all 11 restaurants' operations. Manage new store openings. Create and implement employee training programs. Prepare budgets. Meet P&L goals. Develop process improvements to ensure quality, increase sales, and promote outstanding guest services. Coordinate management teams. Supervise 11 general managers, 30+ managers, and 500-800 employees. Awarded Franchisee of the Year (2003). Recognized as a Leader in the Area by Sonic corporate Southeast region. Considered among the Top 3 Markets on the east coast since 2000.
---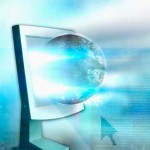 Richmond Hill Inn
Managed a 4-star/4-diamond fine dining establishment. Oversaw all restaurant operations including P&L, budget and inventory. Hired and trained employees to deliver superior customer service. Developed a new wine and cordial list and a cigar program. Planned and organized banquet events. Increased number of guest seating 30% by redesigning the restaurant's layout. Fueled revenue streams 40% by creating a new weekend menu with a higher price point. Generated a profit for the first time in 9 years by identifying areas for improvement. Enhanced guest experience by developing and implementing a service sequence that focuses on flow and anticipates customers' needs. Improved the inventory system. Balanced beverage costs by implementing new ordering and inventory procedures for wine and liquor, and by setting up a par level for all items. Increased revenue 8% over the previous year while slashing wine costs 20% by designing a new wine list with better cost percentage and adjusted the list price accordingly.
---

Radisson Hotel
As Department Manager – Multiple Dining Facilities Directed operations for a 110-seat restaurant, 200-seat bar & grill, NY style deli, and room service for 280 guest rooms. Slashed wine expenditures 27% and liquor costs 5% by developing new pricing strategies. Decreased labor costs 3% by streamlining operations. Reduced overall beverage costs 6% by implementing a new management system to unify processes used by room service, sports bar, deli, and fine dining restaurants. Improved the inventory tracking and ordering systems. Boosted guest satisfaction rating from 80% to 93%.
---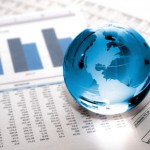 First Decision Mortgage
Mortgage Loan Specialist with First Decision Mortgage. Designed and develop marketing products to align with company strategy; advice customers on best options available to refinance or purchase of new loan, worked with customers throughout the loan process. Perform functions of Mortgage Broker and Loan Officer for residential clients and small commercial organizations in North Carolina and South Carolina.
---
More detailed achievements, references and testimonials are confidentially available to clients upon request.

---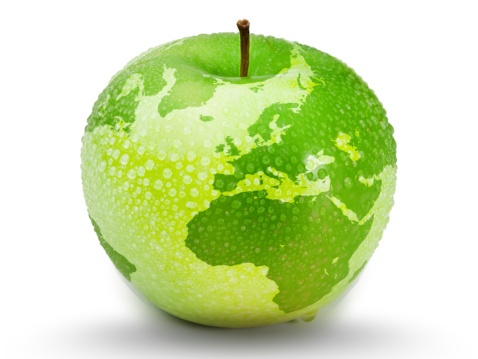 Industries
This service is primarily available to the following industry sectors: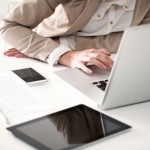 Retail
The U.S. economy is on the growth path; driven by lower oil prices and an improved job market that is counteracted by certain spill-over effect from the global economy, in particular the slowdown in the Chinese economy. Given a rebounding U.S. economy, the retail space is bubbling with optimism. A gradual recovery in the housing market, along with an improving labor market and lower gasoline prices, are favoring the economy and playing key roles in raising buyers' confidence. We expect this positive sentiment to translate into higher consumer spending. Recent U.S. GDP data showed that the economy grew at a rate of 1.5% in the third quarter, despite a strong dollar and overseas weakness, while consumer spending increased 3.2%.
As a leader in the retail business, the United States provides ample growth opportunities for all types of companies in the sector. The retail industry ranks among the dominant U.S. industries and employs an enormous workforce. Retail sales represent approximately 30% of consumer spending, which itself accounts for more than two-thirds of the economy. The holiday season is the time when retailers are on their toes, flooding the markets with offers and promotions. Apart from price-matching policies, retailers will try to generate traffic through early-hour store openings, huge discounts, and promotional strategies and free shipping on online purchases. Since the season accounts for a sizeable chunk of yearly revenues and profits, retailers are gung-ho to drive foot traffic. In this regard, retailers are efficiently allocating a major portion of their capital toward a multi-channel growth strategy focused on improving merchandise offerings, developing IT infrastructure to enhance web and mobile experiences of customers, giving their stores a facelift, developing fulfilment centers to enable speedy delivery, implementing an enterprise-wide inventory management system as well as enhancing their relationship with existing and new customers.
---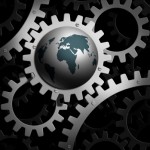 Food & Beverage
Food and Beverage Industry is very vital industry and for almost all food and beverage companies, business is always a race. Several big issues loom for the food and beverage industry. All of them went begging for solution in the old year but look to be headed for some degree of resolution in near future; Ban on partially hydrogenated oils, New Dietary Guidelines, National policy on GMOs, Greater transparency. All are strongly consumer-oriented and all have the potential to profoundly change the way you formulate your products and do business. Some old adage says every challenge also carries opportunity, but these look to be purely challenges, forced changes for many food and beverage processors. The last one, of course, does carry great opportunity if it improves your image or communication with consumers. Success often depends on dealing well with difficult issues and following the trends or, better still, being ahead of the next one. There's no telling how will future unfold, but at this point in time, a handful of issues seem apparent to us – some trends, some challenges, all opportunities.
---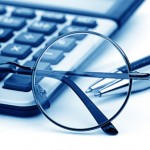 Banking & Financial Services
The Mortgage industry of the United States is a major financial sector. The federal government created several programs, or government sponsored entities, to foster mortgage lending, construction and encourage home ownership. These programs include the Government National Mortgage Association, the Federal National Mortgage Association, and the Federal Home Loan Mortgage Corporation. Not only is buying a home the largest single purchase most families make, it is also one of the most complicated. That is why the average home buyer depends on a network of housing professionals to help guide him through this cumbersome process. Real estate companies, loan originators, loan underwriters, appraisal firms, primary lenders and secondary mortgage institutions: all have a stake in the selling and financing of the nation's homes and each plays a crucial role in the success of home energy rating/energy mortgage programs. Understanding how the mortgage industry works is essential to the design and implementation of a successful home energy rating program. Because the mortgage industry requires a large volume of sales to minimize the risk of default, primary lenders work with major financing sources known as the secondary mortgage market to access the funds necessary to finance home loans throughout the nation. The secondary mortgage market buys and sells mortgage loans in large lots on a national basis. There are two main components of the secondary mortgage market: government and conventional markets.
---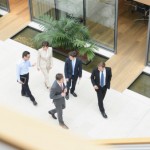 Healthcare
Health care can be broadly defined as providing medical products, equipment and services to protect, extend, or increase the quality of patients' lives. Increasingly, the industry encompasses a network of interrelated providers with different areas of expertise, all coordinated to varying degrees to keep us healthy. The Global Industry Classification Standard (GICS) breaks the space into two broad subgroups: Health Care Equipment and Services, Pharmaceuticals, Biotechnology and Life Sciences. But that hardly tells the whole story. Everything from the physician to the manufacturer of the stethoscope to the x-ray technician play a part. The pharmacist writing prescriptions and the firm data basing medical records all contribute to t