Strong Operational Risk Management
Accredited Consulting Service for Mr. Barnett BA Accredited Senior Consultant (ASC)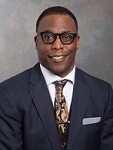 The Appleton Greene Accredited Consultant Service (ACS) for Strong Operational Risk Management is provided by Mr. Barnett and provides clients with four cost-effective and time-effective professional consultant solutions, enabling clients to engage professional support over a sustainable period of time, while being able to manage consultancy costs within a clearly defined monthly budget. All service contracts are for a fixed period of 12 months and are renewable annually by mutual agreement. Services can be upgraded at any time, subject to individual client requirements and consulting service availability. If you would like to place an order for the Appleton Greene Strong Operational Risk Management service, please click on either the Bronze, Silver, Gold, or Platinum service boxes below in order to access the respective application forms. A detailed information guide for this service is provided below and you can access this guide by scrolling down and clicking on the tabs beneath the service order application forms.
Consultant profile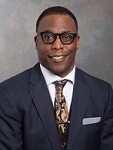 Mr Barnett is an approved Senior Consultant at Appleton Greene and he has experience in finance, e-business and production. He has achieved a Bachelor of Arts in Political Science. He has industry experience within the following industry sectors: Banking & Financial Services; Government; Technology; Telecommunications and Consultancy. He has had commercial experience within the following countries: United States of America, or more specifically within the following cities: New York NY; Dallas TX; Charlotte NC; San Francisco CA and Chicago IL. His personal achievements include: assisted FDIC liquidation of failed banks; led quality control (QC) reporting & analytics; implemented strong risk management program; reduced attrition from 42% to 15% and led multiple change initiatives. His service skills incorporate: risk management; strategic planning; project management; process improvement and operational excellence.
To request further information about Mr. Barnett through Appleton Greene, please CLICK HERE.
---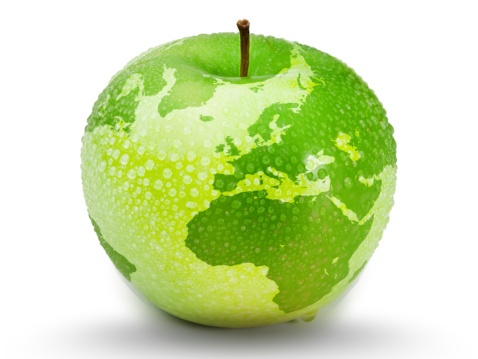 Executive summary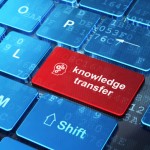 Strong Operational Risk Management
Path to Strong Operational Risk Management:
An organizations risk management should be aligned to corporate strategy, making it paramount in today's competitive landscape. To keep up with ever changing corporate strategies, companies need to adopt a strong risk culture and framework that is flexible and sustainable. Domestic and international corporations employ the services of independent operational risk management specialists, because they can help in the adoption and inculcation of risk throughout organizations ensuring a corporate wide risk management strategy will drive all activities. This service is multi-generational and applies a proven methodology utilized in not only identifying and reporting the fundamental components of risk management, but also is a catalyst in assisting companies evolution in achieving a STRONG RISK rating.
---
Benefits:
People:
Proactive vs. reactive mode of addressing & managing risk related activities
Clearly understand process & policies
Informed and empowered team members
Higher retention
Competitive advantage
Process:
Procedures & processes are well defined, documented, communicated and understood with consistent adherence
Centralized location maintained & easily located
Competitive advantage
Organizational efficiency
Improved customer care
Technology:
Enables informed & timely assessments of risks across business lines, products & services, geographies
Centralized monitoring of key metrics
Standardized & mature routine with supporting data
Automation
Competitive advantage
Strong Risk Culture:
Executive Mgmt/Sr. Mgmt overtly support risk mgmt. function
Lines of Business (LOB's) own risk & is held accountable
Culture of accountability that encourages robust discussions of risk (No material surprises effecting financials, market perception or reputation with customers.)
9 out of 12 characteristics are rated STRONG
Competitive advantage
---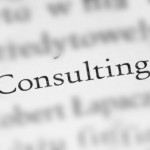 Service Methodology
Strong Risk Service Methodology:
The service proactively engages identified Subject Matter Experts (SME's) across respective departments but ultimate success is predicated on executive sponsorship or senior manager(s) identified within organization project work is being conducted. Key stakeholders consisting of C-Suite contingent are vital to adoption and paradigm shift program promotes. By utilizing a key stakeholder approach, this promotes buy-in and active participation from identified contacts throughout organization as various components of program are introduced and ultimately implemented.
---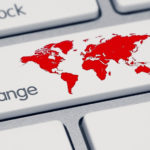 Service Options
Companies can elect whether they just require Appleton Greene for advice and support with the Bronze Client Service, for research and performance analysis with the Silver Client Service, for facilitating departmental workshops with the Gold Client Service, or for complete process planning, development, implementation, management and review, with the Platinum Client Service. Ultimately, there is a service to suit every situation and every budget and clients can elect to either upgrade or downgrade from one service to another as and when required, providing complete flexibility in order to ensure that the right level of support is available over a sustainable period of time, enabling the organization to compensate for any prescriptive or emergent changes relating to: Customer Service; E-business; Finance; Globalization; Human Resources; Information Technology; Legal; Management; Marketing; or Production.
---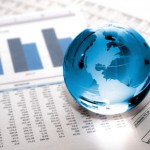 Service Mission
Strong Risk Service Mission:
Mr. Barnett is a veteran executive that has successfully led risk transformations at some of the largest, Fortune 500 corporations in the world. With extensive experience working with C-Suite management, Barnett has maintained a strong track record of mitigating and proactively managing operational risk. With over 25 years of experience, Barnett brings a diverse perspective balancing the need to effectively manage cost while conversely increasing P&L profitability with intent of ensuring a STRONG RISK culture.
---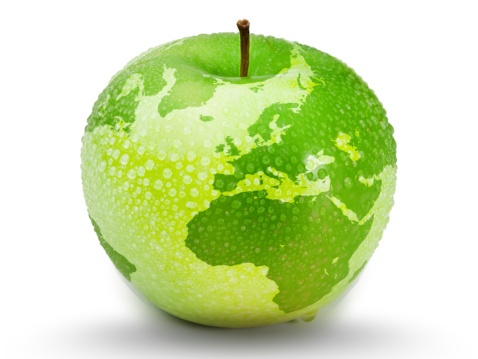 Service objectives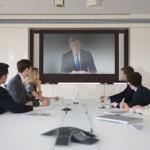 The following list represents the Key Service Objectives (KSO) for the Appleton Greene Strong Operational Risk Management service.
Risk Adoption
Adoption of risk management framework, ensuring risk is assessed in organizations overall long-term strategic goals and planning.
Align Goals
Management has deployed a risk program that aligns with corporate goals and strategy.
Implement Program
Strong Risk Management program once implemented will inform those with governance responsibilities a comprehensive view of risk across organization.
Culture Accountability
An overall culture of accountability that encourages robust discussions of risks; no material surprises affecting finances, market perception, or reputation to customers.
Sustainability
Establish maintenance schedule to ensure sustainability of program.
---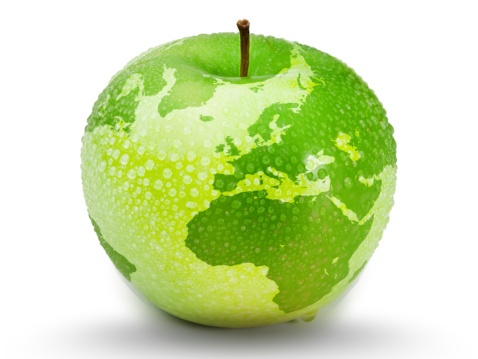 Achievements

Bank of America
Directed the implementation of Strong Risk Management program across Consumer Banking Services organization. Established strategic direction for the framework of risk functions in a regulated environment meeting OCC mandates.
---

FDIC
Assisted FDIC in disposing of assets from failed financial institutions.
---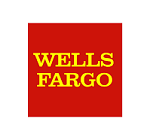 Wells Frago
Directed operational risk programs for Debit and Credit Card Services including claim initiation and fulfillment, acquisition support and fraud recovery by managing team of 700+ associates across seven sites to support loss management operations.
---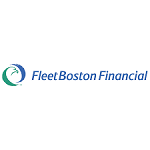 FleetBoston Financial
Led FleetBoston and Bank of America Film & Image Fulfillment integration project. Delivered $500,000 in cost savings to client.
---

Hewitt Associates
Led initiative to "in source" high-volume staffing organization from Hewitt to Bank of America. Change initiative for hiring process yielded 17,000 new hires annually.
---
More detailed achievements, references and testimonials are confidentially available to clients upon request.

---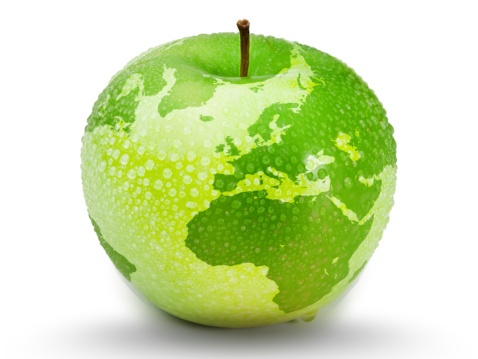 Industries
This service is primarily available to the following industry sectors: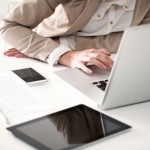 Banking & Financial Services
As the Financial Services industry matures on many fronts, new challenges present themselves and must be managed with a risk lens. Ongoing structural changes will continue with new operating models and investments in emerging technology for greater efficiency and competitiveness among peer groups. All this being done with the expectation of increasing wallet share and winning in overall customer care and loyalty.
---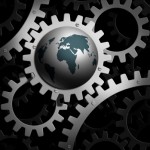 Government
Progress must be made in making paradigm shift of risk management usage across city government processes. Best practices from highly regulated world such as the financial services space should be shared and mimicked where possible in proactive approach of identifying and managing high risk processes across city government entities.
---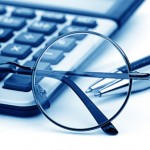 Technology
As corporations continue to invest in technology for efficiency gains, the management of big data will be paramount. Companies will need to ensure data is accurate, timely, complete and provides information for sound management decisions.
---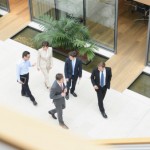 Telecommunications
With the demand for data continuing, network infrastructure upgrades are a must and must be managed and planned accordingly. The greatest potential for digital improvement include customer care and fulfillment centers which are a lifeline for consumers to their respective service providers.
---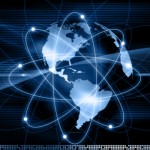 Consultancy
A deep background in business strategy combined with customer care will continue to be asset to be harnessed by forward thinking companies, compelled to stay ahead of the competition. The ability to aggregate and understand data is also a key skillset consultants possess, and will help differentiate those entities that partake in this endeavor.
---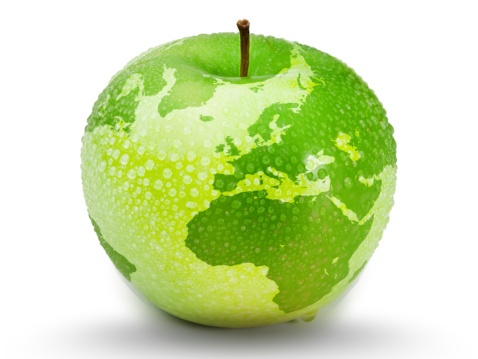 Locations
This service is primarily available within the following locations: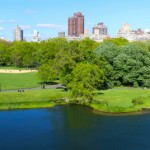 New York NY
The economy of New York City encompasses the largest municipal as well as regional economy in the United States. Anchored by Wall Street, in Lower Manhattan, New York City has been characterized as the world's premier financial center, and is home to the New York Stock Exchange and NASDAQ, the world's largest stock exchanges by market capitalization and trading activity. The financial, high technology, real estate, insurance, and health care industries form the basis of New York's economy. The city is also the most important center for mass media, journalism and publishing in the United States, and is the preeminent arts center in the country.
---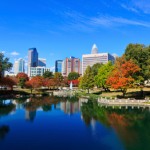 Charlotte NC
Charlotte is the home to the corporate headquarters of Bank of America and the east coast operations of Wells Fargo, which along with other financial institutions made it the second-largest banking center in the United States from 1995 to 2017 and the third largest from 2017 to present. Charlotte is the largest city in the state of North Carolina. Between 2004 and 2014, Charlotte was ranked as the country's fastest growing city, with 880,000 new residents. It also tops 50 largest US cities as the millennial hub. The Charlotte metropolitan area ranks 22nd -largest in the U.S.
---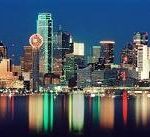 Dallas TX
The Dallas/Fort Worth Metroplex is home to numerous corporate headquarters. The metropolitan areas is home to over 10,000 corporate headquarters making the Dallas/Forth Worth Metroplex the largest corporate headquarters concentration in the United States.
---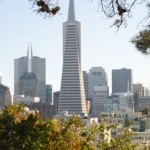 San Francisco CA
San Francisco has a diversified service economy, with employment spread across a wide range of professional services, including financial services, tourism and high technology. The Financial District which is a neighborhood in San Francisco, serves as it main central business district. It is home to the city's largest concentration of corporate headquarters, law firms, insurance companies, real estate firms, banks, saving and loans, and other financial institutions. All six San Francisco Fortune 500 companies – McKesson, Wells Fargo, PG&E, Gap, Charles Schwab, and Salesforce.com are located in the district.
---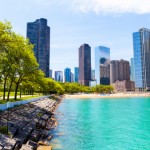 Chicago IL
Chicago and it suburbs, which together comprise the Chicago Metropolitan Area, is home to 29 Fortune 500 companies and is a transportation and distribution center. Manufacturing, printing, publishing, insurance and food processing also play major roles in the city's economy. Chicago's total economic output makes it the 21st largest economy in the world.
---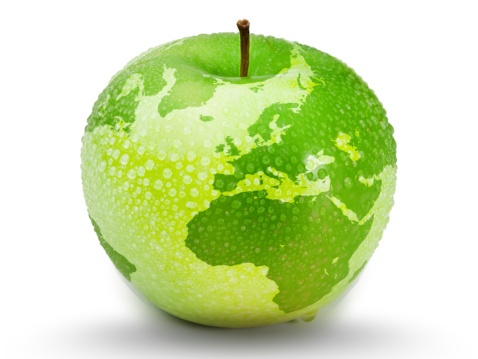 Clients
This service's current clients or employers include:

Bank of America
Bank of America Corporation is a multinational banking and financial services corporation headquartered in Charlotte, North Carolina. It is ranked 2nd on the list of largest banks in the United States by assets. As of 2016, Bank of America was the 26th largest company in the United States by total revenue. In 2016, it was ranked #11 on the Forbes Magazine Global 2000 list of largest companies in the world. As of December 31, 2016, the company held 10.73% of all bank deposits in the United States. It is one of the Big Four banks in the United States. Bank of America operates but does not necessarily maintain retail branches in all 50 states of the United States, the District of Columbia and more than 40 other countries. It has a retail banking footprint that serves approximately 46 million consumer and small business relationships at 4,600 banking centers and 15,900 automated teller machines.
---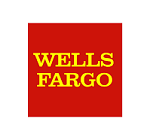 Wells Fargo
Wells Fargo is an American international banking and financial services holding company headquartered in San Francisco, California, with "hubquarters" throughout the country. It is the world's second largest bank by market capitalization and the third largest bank in the U.S. by assets. In July 2015, Wells Fargo became the world's largest bank by market capitalization. In 2016, Wells Fargo ranked 7th on the Forbes Magazine Global 2000 list of largest public companies in the world and ranked 27th on the Fortune 500 list of largest companies in the United States. Wells Fargo is one of the "Big Four Banks" of the United States along with JPMorgan Chase, Bank of America and Citigroup.
---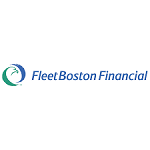 FleetBoston Financial
FleetBoston Financial was a Boston, Massachusetts based bank created in 1999 by the merger of Fleet Financial Group and BankBoston. In 2004 it merged with Bank of America.
FleetBoston Financial – Click Here

---

Hewitt Associates
Hewitt Associates was an American provider of human capital and management consulting services. It operated 500 offices in 120 countries providing consulting, outsourcing, and insurance brokerage services. Hewitt ceased to exist as an independent entity at the completion of its purchase by the Aon Corporation in October 2010. Hewitt's operations were merged at the time with some elements of Aon's consulting arm to become an new subsidiary of the Aon Group called Aon Hewitt.
---

FDIC
The Federal Deposit Insurance Corporation (FDIC) is a United States government corporation providing deposit insurance to depositors in US banks. The FDIC was created by the 1933 Banking Act during the Great Depression to restore trust in the American banking system; more than one-third of banks failed in the years before the FDIC's creation, and bank runs were common. Since the passage of the Dodd-Frank Wall Street Reform and Consumer Protection Act in 2011, the FDIC insures deposits in member banks up to $250,000 per ownership category. As of May 1, 2017, the FDIC provided deposit insurance at 5,844 institutions. The FDIC also examines and supervises certain financial institutions for safety and soundness, performs certain consumer protection functions, and manages receivership of failed banks.
---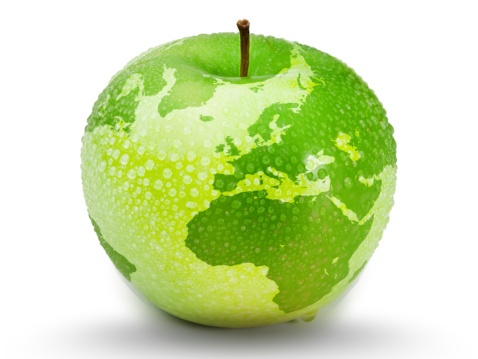 Benefits
Finance
Risk management
Operational excellence
Service levels
Customer care
Strategic planning
Project management
Reporting & analytics
Quality control
Compliance regulations
Business controls
E-business
P&L experience
Improved productivity
Fraud mitigation
Authorization rates
Project management
Six sigma
Customer retention
Customer acquisition
Technology capabilities
Scalability
Marketing
Six sigma
Risk models
Sales strategy
Reporting & analytics
Marketing approach
Business collaboration
Portfolio growth
Product adoption
Ongoing training
Success metrics
Bronze Service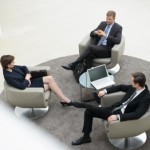 Monthly cost: USD $1,500.00
Time limit: 5 hours per month
Contract period: 12 months
Bronze service includes:
01. Email support
02. Telephone support
03. Questions & answers
04. Professional advice
05. Communication management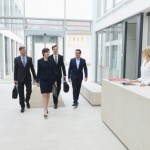 SERVICE DESCRIPTION
The Bronze Client Service (BCS) for Strong Operational Risk Management provides clients with an entry level option and enables client contacts to become personally acquainted with Mr. Barnett over a sustainable period of time. We suggest that clients allocate up to a maximum of 5 Key Employees for this service. Your Key Employees can then contact the consultant via email, whenever they feel that they need specific advice or support in relation to the consultant's specialist subject. The consultant will also be proactive about opening and maintaining communications with your Key Employees. Your Key Employees can list and number any questions that they would like to ask and they will then receive specific answers to each and every query that they may have. Your Key Employees can then retain these communications on file for future reference. General support inquiries will usually receive replies within 48 hours, but please allow a period of up to 10 business days during busy periods. The Bronze Client Service (BCS) enables your Key Employees to get to know their designated Appleton Greene consultant and to benefit from the consultant's specialist skills, knowledge and experience.
---