Operational Excellence
Accredited Consulting Service for Mr. Sundaram MBA MA BA Accredited Senior Consultant (ASC)
Executive Summary Video

The Appleton Greene Accredited Consultant Service (ACS) for Operational Excellence is provided by Mr. Sundaram and provides clients with four cost-effective and time-effective professional consultant solutions, enabling clients to engage professional support over a sustainable period of time, while being able to manage consultancy costs within a clearly defined monthly budget. All service contracts are for a fixed period of 12 months and are renewable annually by mutual agreement. Services can be upgraded at any time, subject to individual client requirements and consulting service availability. If you would like to place an order for the Appleton Greene Operational Excellence service, please click on either the Bronze, Silver, Gold, or Platinum service boxes below in order to access the respective application forms. A detailed information guide for this service is provided below and you can access this guide by scrolling down and clicking on the tabs beneath the service order application forms.
Consultant profile

Mr Sundaram is an approved Senior Consultant at Appleton Greene and he has experience in information technology, e-business and finance. He has achieved a Master in Business Administration, a Master of Arts in Finance and Economics and a Bachelor of Arts. He has industry experience within the following sectors: Banking & Financial Services; Insurance; Consultancy; Technology and Internet. He has had commercial experience within the following countries: United States of America; India and United Kingdom, or more specifically within the following cities: New York NY; Trenton NJ; Hartford CT; Chennai and London. His personal achievements include: billing & payment processing center of excellence; infrastructure & data center consolidation; strategic sourcing shared services; global program management office and IT & application portfolio rationalization. His service skills incorporate: process, productivity; benchmarking, PMO; security, regulatory; strategy, COE and operational excellence.
To request further information about Mr. Sundaram through Appleton Greene, please CLICK HERE.
---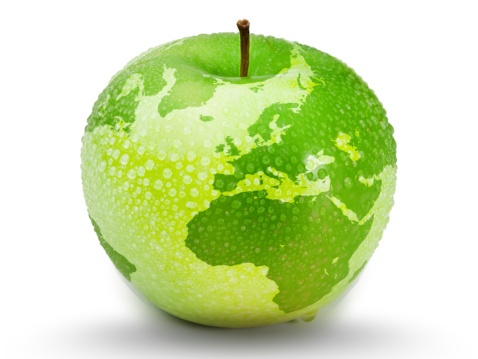 Executive summary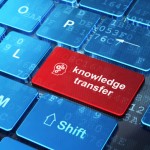 Operational Excellence
Operational Excellence (OE) is a continuous journey. It is about doing things efficiently and making it a part of continuous improvement culture within the organization. Many companies never take this journey because OE initiatives are often perceived as expensive, too complex and typically clouded by "if it is not broken don't fix it" attitude. The fact of the matter is Operational Excellence projects when properly planned, scoped and executed are not expensive or complex. Furthermore when a process is measured it can be improved whether it is broken or not. The key principles that translate OE intentions into visible financial and performance results for a company are: Commitment from top management; Processes can be logically defined and empirically observed; Processes can be measured, ideally against a universal standard; and Must be monitored to drive performance improvement and comparison to competitors. Effective Operational Excellence initiatives yield major gains not only in productivity, but also in speed, quality, customer loyalty, employee engagement and, most importantly business growth. Achieving these results, and ensuring that the underlying changes endure, is possible only if the company leadership supports it and the goals and benefits are transparent, well defined and communicated clearly and timely within the organization.
---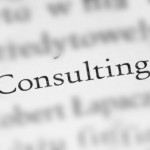 Service Methodology
Rather than focusing only on "how? the work gets done," we address "value chains" or dimensions of a business process at once, starting with the customer, systems, data, organization, skills, and culture. There are many methods available – lean manufacturing, Six Sigma, Kaizen, continuous improvement, business process improvement, theory of constraints to name a few and we are agnostic to them as we have expertise in most methods. Therefore we are positioned to help you choose the most appropriate tools, which, when combined with our focus on ROI, deliver a targeted solution. At a conceptual level our approach to applying these methods and tools critical to improving productivity include: Situation Baseline – to cut through the chaos and identify focus areas; Problem Definition and Analysis – to eliminate long standing, chronic issues; Gaps to Benchmark – how far off is the process to benchmark; and Go Forward Analysis – to select the most appropriate solution. Following an analysis of your operational processes, we will be able to get a baseline of productivity, define the vital elements and open the doors to productivity improvement. Our tailored solutions are focused on optimizing specific processes for significant step change improvements, leading to reduced costs and increased productivity. In summary our methodology starts with defining the strategic roadmap to get from a current state to a future state. Having such a strategy ensures collaboration and alignment among the different parts of the organization and effectively links strategic and operational objectives to initiatives and execution.
---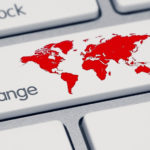 Service Options
Companies can elect whether they just require Appleton Greene for advice and support with the Bronze Client Service, for research and performance analysis with the Silver Client Service, for facilitating departmental workshops with the Gold Client Service, or for complete process planning, development, implementation, management and review, with the Platinum Client Service. Ultimately, there is a service to suit every situation and every budget and clients can elect to either upgrade or downgrade from one service to another as and when required, providing complete flexibility in order to ensure that the right level of support is available over a sustainable period of time, enabling the organization to compensate for any prescriptive or emergent changes relating to: Customer Service; E-business; Finance; Globalization; Human Resources; Information Technology; Legal; Management; Marketing; or Production.
---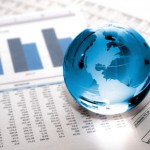 Service Mission
Operational Excellence is to do the right things better and make it a part of continuous process. Therefore it is important to adopt efficient execution and measurement techniques so as to ensure the individuals, the team's and organization's growth in productivity. In today's hyper competitive business environment and punitive regulatory mandates, OE initiatives have the attention at the C-suite and board levels. It is being incorporated into corporate strategy as companies want to be the very best in the markets and customers they serve. Whether it is great performing companies dedicated to remaining great, or a good performer aspiring to become great, or one of the large number who know improvements are essential for continuing success, Operational Excellence programs are critical. Establishing an Operational Excellence culture requires an eco-system that effectively and seamlessly integrates the following: Strategic Intent, Metrics and Dashboards, Process Repeatability and Scale, and Motivated Work Teams.
---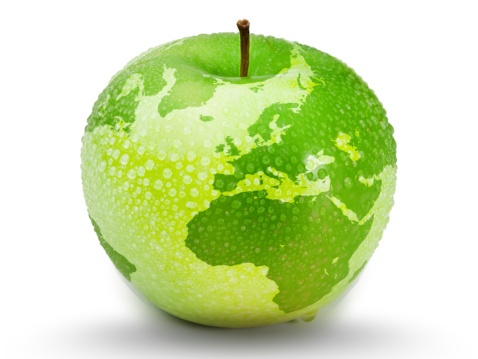 Service objectives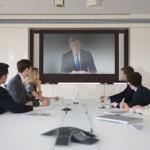 The following list represents the Key Service Objectives (KSO) for the Appleton Greene Operational Excellence service.
Benchmarking Assessment
Our functional and process benchmarking services provide your executives with insight they need to evaluate performance relative to business value and strategy; identify, quantify and prioritize process improvement opportunities and develop a factual basis for driving change. Benchmarking improves performance by identifying and applying best demonstrated practices. Managers compare the performance of their products or processes externally with those of competitors and best-in-class companies and internally with other operations within their own firms that perform similar activities. The objective of Benchmarking is to find examples of superior performance and to understand the processes and practices driving that performance. Companies then improve their performance by tailoring and incorporating these best practices into their own operations—not by imitating, but by innovating.
Strategic Planning
Understanding an enterprise's IT requirements and providing innovative IT solutions are essential to keeping a business flourishing. An IT strategic plan based on a shared vision with stakeholders is critical to any successful enterprise and requires continual updating. The three building blocks for constructing an IT strategic plan are performing an IT assessment to understand the issues, problems, and needs for delivering outstanding service to customers; aligning the IT strategy with business drivers, management expectations, and customer requirements to ensure that the enterprise receives the right solutions; and formulating initiatives to improve business performance and IT services over time. Key elements common to most enterprises, such as IT assessment approach, business drivers, and management and customer expectations, can serve as a baseline for constructing the IT strategic plan.
Competency Center
Competency Centers or Centers of Excellence is an operating model that strives to continually create value for customers, employees and key stakeholders by improving operations and business performance through a holistic, standardized management methodology and framework across the entire organization. It is an organization within the larger organization, primarily centered on the collection of specialized skills to encourage and facilitate collaboration. It also helps manage best practices for a specific functional area with an aim to increase business success and productivity. The CoE framework encompasses all the strategic assets – people, processes and technology, to govern how the organizational unit engages and delivers highly effective and efficient solutions to the larger organization in a repeatable manner.
Portfolio Rationalization
To improve customer service, reduce COGS and deliver shareholder value, enterprises need a well-planned and executed application portfolio rationalization program that visualizes the current state, identities high potential optimization opportunities and defines an actionable roadmap to support growth and achieve operational efficiency objectives. To realize the benefits from a Portfolio Rationalization initiative, the first step is to prioritize projects in the enterprise program management roadmap along with instituting proper governance to capture the value for both the business and IT. In addition, the governance model should include an architecture review board to enforce compliance with the blueprint to avoid application portfolio deterioration over time. Lastly, the application and infrastructure inventory that was built through the ITPR initiative should be maintained and refreshed regularly. Too often, companies belatedly discover that existing inventory is not up-to-date or reliable, requiring them to start their portfolio assessment from scratch.
Change Acceleration
Organizations often do not emphasize the need to plan, lead and manage the human side of implementing strategic change. Our organizational change acceleration services help clients create an environment for successful and sustained change adoption. We partner with clients to design and implement their change strategies and actions and facilitate the quick realization of their business objectives. We provide the systematic architecture for leading and managing change based on structured organizational change management principles, and we build a client's capabilities to lead and manage change in both the short- and long-term. We provide change management consulting for: Large scale IT implementations; E Governance; Business Process Re-engineering; Mergers & Acquisitions and Business Process Outsourcing.
---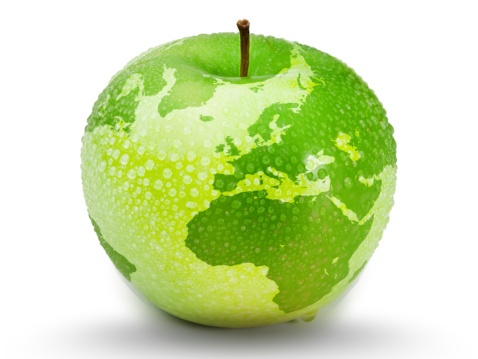 Achievements

GE Capital
Benchmarking Assessment – Mr. Sundaram's benchmarking analysis cut through the noise of traditional measurement and gave us a clear picture of what value was being created by management and staff. It provides the us with useful, timely and relevant data in order to compare ourselves with industry peers around the world.
---

Merck
IT Strategic Planning – Mr. Sundaram delivered a first-class IT strategy in a fraction of the time and cost that we had expected. The strategy and plans allowed us to build credibility and gain support for the senior leadership. It successfully made the case for bold moves to drive accelerated growth in the business.
---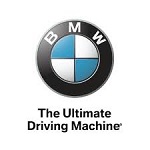 BMW
Competency Centres – Mr. Sundaram provided both methodology and the people to design and implement Competency Centers or Centers of Excellence projects in organizational areas such as Lean Six Sigma, Program Management Office, Strategic Sourcing, BI, Middle and Back Office Operations etc. Their knowledge and experience run deep and are flexible in adapting to ever-changing requirements.
---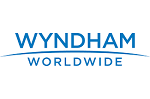 Wyndham Worldwide
IT Portfolio Rationalization – Leveraging years of experience developing and maintaining enterprise applications, Mr. Sundaram did a great job to assess each business area's application portfolio and recommended transformational strategies to increase efficiencies, ensure regulatory compliance, improve security and reduce maintenance costs even further.
---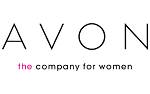 Avon
Change Acceleration – Communications is integral to any change and it crosses all service areas. Mr. Sundaram's Change Acceleration program created an environment that supported constructive dialogue and delivered timely, targeted messages to generate awareness, understanding, capabilities and actions. Our communications programs encompassed community building using standard and electronic media, and social media.
---
More detailed achievements, references and testimonials are confidentially available to clients upon request.

---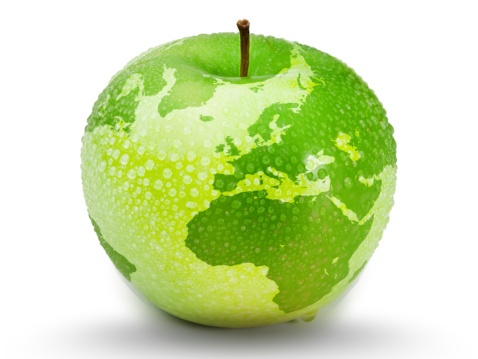 Industries
This service is primarily available to the following industry sectors: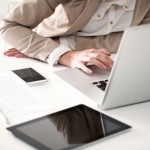 Banking & Financial Services
Imagine the traditional bank competing against a truly global, multi-service, low-cost, digital bank: customers accessing their accounts through their mobile phones, paying with a tap on their wearables, sweeping savings to an ETF portfolio designed by an AI (artificial intelligence) engine based on their savings goals and risk appetite, offering no-fee, cross-borderpayments. Imagine if you faced a competitor bank like this, with a low and nimble footprint, prototyping new services quickly, managing regulatory compliance transparently, using an AI system to limit fraud losses, and hedging currency risk using crypto currencies. This competitor does not exist today. But in the next few years, it is a very real possibility. Now what? The financial services industry has seen drastic technology-led changes over the past few years. Many executives look to their IT departments to improve efficiency and facilitate game-changing innovation – while somehow also lowering costs and continuing to support legacy systems. Meanwhile, FinTech start-ups are encroaching upon established markets, leading with customer friendly solutions developed from the ground up and unencumbered by legacy systems. Customers have had their expectations set by other industries; they are now demanding better services, seamless experiences regardless of channel, and more value for their money. Regulators demand more from the industry too, and have started to adopt new technologies that will revolutionize their ability to collect and analyze information. And the pace of change shows no signs of slowing. Is your company ready?
---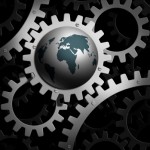 Insurance
The insurance industry—traditionally cautious, heavily regulated, and accustomed to incremental change—confronts a radical shift in the age of automation. With the rise of digitization and machine learning, insurance activities are becoming more automatable and the need to attract and retain employees with digital expertise is becoming more critical. They need more flexible technology—and tighter cost controls. They need higher performance from their workforce—and more employee engagement. They need to retain current talent—and acquire entirely new capabilities in data analysis, mobile technologies and social media. And they need to protect their current competitive advantages, while rethinking business models and launching new ideas. Organizations need the capacity to meet challenges as they arise: new regulations, capital-market volatility, aggressive pricing practices, or novel products and channels. The ability to do so rests on four disciplines – cycle time reduction, error rate reductions, productivity and customer satisfaction – that together form the lean management system, supported by a cohesive set of tools and management methods that nurture a culture of continuous improvement.
---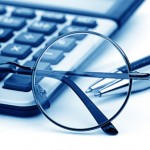 Internet
The internet is changing the way we live, work, produce and consume. With such extensive reach, digital technologies cannot help but disrupt many of our existing models of business and government. As we enter the age of the Internet Revolution, a technological transformation driven by digitization, the challenge is to manage this seismic change in a way that promotes the long-term health and stability of the internet. The four key themes that will be critical to the emerging new internet revolution are: 1. Transformation – The internet is reshaping public and private sector structures, creating new markets for business. But organizations will also need to strengthen the security of their customers' data. 2. Access – There are still more people offline than on. The United Nations has included universal affordable internet access in its Global Goals, which collectively aim to reduce poverty, advance health and education and improve the environment. The goals recognize that the internet can aid global development by connecting neglected and underserved communities around the world. 3. Governance – With technology evolving at breakneck speed, regulatory frameworks often lag behind. The rules that govern the use of all forms of data on the internet need to be relevant and appropriate to the pace of technological change. 4. Security – For organizations and individuals to have the confidence to conduct transactions and exchange information, the internet has to be secure. This means that as the amount of industrial data grows, there will be greater need for digital security services focused on protecting the integrity of devices connected to the industrial internet.
---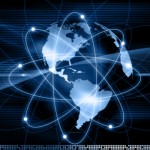 Healthcare
To most people, "the robot doctor" sounds like the title of a terrible sci-fi movie. But it's an integral part of the future of health care. The data revolution is already transforming the health care landscape, and if you want to help shape its future (and make a profit in the process), be prepared to capitalize on these five exciting trends: 1. Preventive Medicine Will Soar – As information from electronic medical records becomes available in the cloud, health care tasks are moving online. And the digitalization of diagnoses has implications for predictive and preventive medicine. 2. Health Care Will Go From General To Personal – The "Internet of Things" will connect devices that can support predictive medicine and products that link a patient's wellness to her lifestyle will go from luxury to necessity. 3. Robots Will Be Optimized For Health Tasks – With the development of predictive data solutions will come the creation of devices and robots that can complete health care tasks on their own. 4. Collaboration Will Destroy Silos – Entrepreneurs who can collaborate with researchers, health care organizations and other industry players will be able to innovate successfully and find gaps in technology. 5. Doctors Will Have Access To More Data – Physicians are already using computers and other high-tech devices and the use of these devices is improving health care. As data becomes more readily available, extensive and personalized, it will revolutionize the way doctors diagnose disease and treat patients. All these trends have one thing in common: data. By building a strong backbone of data in your company, you will reinforce your ability to innovate in line with the health care industry. And by seizing the opportunities provided by technological advancement, you can become this era's innovator. "The robot doctor" doesn't sound so improbable now, does it?
---