Marketing Transformation
Accredited Consulting Service for Mr. Siano MBA BA Accredited Senior Consultant (ASC)
Executive Summary Video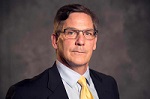 The Appleton Greene Accredited Consultant Service (ACS) for Marketing Transformation is provided by Mr. Siano and provides clients with four cost-effective and time-effective professional consultant solutions, enabling clients to engage professional support over a sustainable period of time, while being able to manage consultancy costs within a clearly defined monthly budget. All service contracts are for a fixed period of 12 months and are renewable annually by mutual agreement. Services can be upgraded at any time, subject to individual client requirements and consulting service availability. If you would like to place an order for the Appleton Greene Marketing Transformation service, please click on either the Bronze, Silver, Gold, or Platinum service boxes below in order to access the respective application forms. If you have any questions or would like further information about this service, please CLICK HERE. A detailed information guide for this service is provided below and you can access this guide by scrolling down and clicking on the tabs beneath the service order application forms.
Consultant profile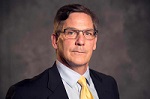 Mr Siano is an approved Senior Consultant at Appleton Greene and he has experience in marketing, customer service and e-business. He has achieved a Master of Business Administration in International Management and a Bachelor of Arts in Business Administration. He has industry experience within the following sectors: Retail; Fast Moving Consumer Goods; Technology; Banking & Financial Services and Automotive. He has had commercial experience within the following countries: United States of America; United Kingdom; and Argentina, or more specifically within the following cities: Detroit MI; Seattle WA; Chicago IL; London and Buenos Aires. His personal achievements include: top performing direct marketing programs; product launch ahead of schedule under budget; reducing costs and increasing sales; reduction of sales cycle time and alignment marketing sales & service. His service skills incorporate: marketing; sales; revenue generation; operating models and change management.
To request further information about Mr. Siano through Appleton Greene, please CLICK HERE
---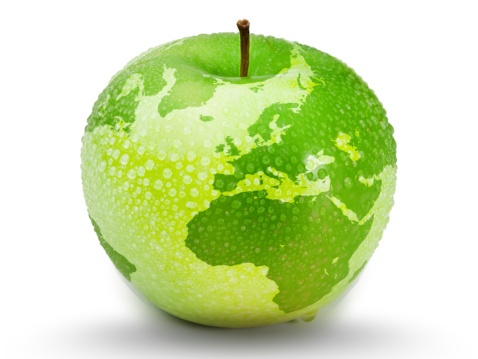 Executive summary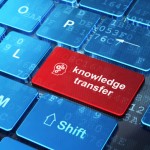 Marketing Transformation
Marketing, sales and service alignment is the recognition that data, process and technology must continuously be integrated if a business is to respond effectively to its core mission of satisfying customer needs to drive revenue and profit. The alignment of a company's marketing, sales and service activities to drive revenue streams, is a fundamental and mission critical set of policies, procedures and processes. Further it is a proven way to grow revenue. A company is constantly changing and evolving as a result of competition, new products and services being introduced, globalization, growth strategies, innovative technology, new leadership, or mergers and acquisitions, all of which directly impact upon a company's ability to drive revenue streams. Alignment involves many things: shared goals, common milestones and metrics, well-oiled business processes, and smart technology investments. But first and foremost, alignment is about one thing: communication. If marketing, sales and service can't learn how to work together as a single team, speak the same language, and exchange information freely, then all the process and technology in the world won't make a difference. Domestic and international corporations employ the services of independent professional organizational transformation specialists, because they can help to align their organization with the critical changes required for success. This service is multi-departmental and uses a unique stakeholder management approach, which effectively brings all departments together through a set of cohesive and tangible business processes, offering business-oriented and data-driven solutions to drive the organization's transformation objectives to achieve impacting, sustainable and measurable revenue growth.
---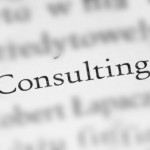 Service Methodology
The service proactively engages the resources at all levels from each of each department, to rally them around marketing transformation, business alignment, customer experience, process optimization, and project management to achieve a high performance organization that maximizes revenue opportunities. By using a disciplined stakeholder management approach that includes change management and user adoption techniques, a fluid organizational transformation process is then planned, developed, implemented, managed and reviewed within the organization, incorporating all impacted departments, effectively enabling the corporation to do this for themselves, which ensures the commitment from key stakeholders and sustainable value. The service approach is to enable an organization to discover, design, create launch and maintain policies, procedures and processes that enhance customer experience, enhance revenue and maximize profits. The service has five focus areas: Marketing transformation to drive marketing excellence, enhance operating models, enhance organizational structure, review technology needs, customer experience review and design and exploring alternative business models; Business alignment of marketing, sales and service teams to unite around a single revenue cycle. Consequently dramatically improving marketing ROI, sales productivity, customer experiences and most importantly top-line revenue growth and profitability; Understanding the interaction between an organization and a customer over the duration of their relationship and making enhancements to increase customer engagement; Process optimization is to increase pipeline velocity, customer satisfaction, customer retention, top line revenue and profits; Project management to leverage knowledge, skills, tools and techniques achieve and maintain increased pipeline velocity, customer satisfaction, customer retention, top line revenue and profits.
---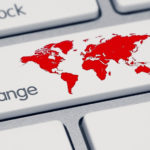 Service Options
Companies can elect whether they just require Appleton Greene for advice and support with the Bronze Client Service, for research and performance analysis with the Silver Client Service, for facilitating departmental workshops with the Gold Client Service, or for complete process planning, development, implementation, management and review, with the Platinum Client Service. Ultimately, there is a service to suit every situation and every budget and clients can elect to either upgrade or downgrade from one service to another as and when required, providing complete flexibility in order to ensure that the right level of support is available over a sustainable period of time, enabling the organization to compensate for any prescriptive or emergent changes relating to: Customer Service; E-business; Finance; Globalization; Human Resources; Information Technology; Legal; Management; Marketing; or Production.
---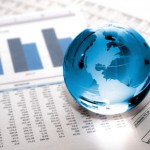 Service Mission
Mr. Siano is a proven marketer, consultant, innovator and strategist with demonstrated success in increasing revenue, market share and earnings while achieving cost reduction and improving customer satisfaction. He takes a collaborative approach to driving business value by improving all phases: strategy, planning, operations and execution. Siano has a demonstrated track record of driving change, innovation and revenue growth. He has successfully transformed organizations ranging from small enterprises to global Fortune 10 firms. Mr. Siano has extensive experience working with CEOs, CROs, CMOs, CFOs, CIOs and other top corporate leaders, he is able to identify opportunities for process and organizational improvement and craft plans that align resources for maximum revenue and profit impact. With years of experience in global revenue transformation activities: digital transformation; marketing, sales and service alignment, large-scale international expansion; global market entry and organizational model revitalization, he brings an invaluable global perspective and a broad set of skills to the table. Through hands on consulting engagements, coaching, corporate training, project workshops and business process improvement and enhancement, he helps build internal capabilities, preparing corporations for sustainable success. The core value proposition of the service is to define a vision and execute against it establishing cross-functional consensus. This is accomplished by: encouraging collaboration; the development of high performance teams that exceed targets; managing the technical, political, cultural and people impacts of a transformation initiative; reviewing and refining processes; project management; leveraging templates, processes and frameworks for success and enabling success and sustainability.
---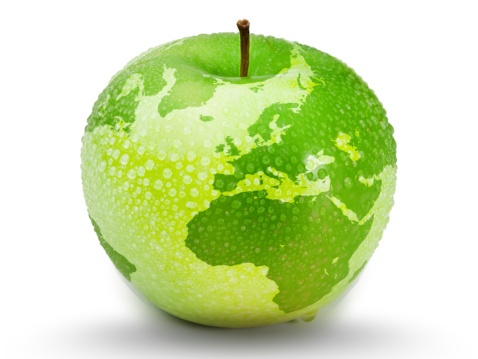 Service objectives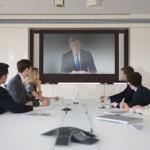 The following list represents the Key Service Objectives (KSO) for the Appleton Greene Marketing Transformation service.
Marketing Transformation
Marketing transformation is about making fundamental changes in how business is conducted in order to help cope with a shift in market environment. The need for business transformation may be caused by external changes in the market such as an organization's products or services being out of date, funding or income streams being changed, new regulations coming into force or market competition becoming more intense. Marketing transformation is widely used: to increase revenue or market share; to improve customer satisfaction; to cut costs; to drive high performance marketing in order to deliver. Flexibility – to move marketing resources across products and/or markets. Speed – to move from idea to execution. Capacity – to handle more marketing. Marketing transformation services include: Marketing excellence –optimization of marketing spend (both Opex and Capex) and return on investment; Operating model – a visual representation of how an organization delivers value to its customers or beneficiaries current state and future state; Organizational structure – organizational design to eliminate silos, fragmented processes and reporting structures that have evolved over time and recasts them into a viable model; Marketing technology review and roadmap – a broad view of your operational and customer-facing technologies and develop a vision and implementation plan to align technology and process across the organization; Customer experience review and design – study behaviors and preferences to define an optimal customer experience; Alternative business models – how can we deliver our products and services to meet evolving customer needs.
Business Alignment
Alignment between marketing, sales and service is potentially the largest opportunity for improving business performance today. When marketing, sales and service teams unite around a single revenue cycle, they dramatically improve marketing ROI, sales productivity, customer experiences and most importantly, top-line revenue growth. Alignment of marketing, sales and service to drive revenue revolves around leveraging the 11 key factors that result in alignment. By creating shared goals and shared incentives to drive outstanding customer experiences during each phase, attraction, awareness, discovery, cultivation, advocacy and purchase and use of a service, it will result in increased revenue and profits. Specific elements are: Common understanding – design a framework for understanding the end-to-end customer journey; Shared customer profiles – a common view of customer, shifts in the journey and current engagement with the firm; Aligned customer journey steps – develop a customer engagement continuum; Automated prioritization – monitor customer profile and engagement to score and prioritize; Joint communication strategy – develop a strategy to collaborate across customer continuum; Touch point insight – Deliver three types of insight: marketing materials sent with links to creative, sales interactions and service interactions to gain complete picture of customer engagement; Shared goals – align planning cycles and provide visibility through shared calendars; Shared incentives – align incentives across functional areas to reward top line revenue growth; Customer Routing – series of options based on skillets and customer needs; Clearly defined hand-offs – optimize flows with clearly defined roles and responsibilities; Coordinated Customer cycle – defined processes to reduce cycle time, increase conversion, increase satisfaction and increase retention.
Customer Experience
Map the interaction between an organization and a customer over the duration of their relationship. These interactions includes: attraction, awareness, discovery, cultivation, advocacy and purchase and use of a service. Improved customer experiences are intended to address macro shifts in both B2b and B2C consumer behavior. The key macro shits shifts are: more choices (suppliers & channels), expectation of a consistent experience across channels, consumers are connected at all times, consumers demand speed and simplicity, consumers willing to trade privacy for convenience, consumers seek out other customers' opinions, consumers want input in future product and company direction, consumers prefer to be kept proactively informed. The approach will strike a balance between outside-in and inside out-perspectives, the step by step process is: Define customer experience; Identify elements that impact customer experience; Develop goals; Timelines; Owners. Take an outside-in and inside out look at policies, procedures and processes: Identify customer personas; Identify critical touch-points; Marketing and non-marketing; Describe emotions at each touch-point; Identify relative importance of every touch-point; Make or break moments; Develop initial Journey map; Refine; Describe the different journeys; By persona; Parallel paths by persona. Describe situations, channels, actors and actions: Where are they in the cycle (attraction, awareness, discovery, cultivation, advocacy and purchase and use of a service)? Where is interaction happening (digital, face-to-face, phone, etc)? Who is involved (customer, sales, marketing, service)? What are customers trying to accomplish? Develop customer experience scorecard.
Process Optimization
The purpose of process optimization is to increase pipeline velocity, customer satisfaction, customer retention and revenue. Process Review: Undertaking a detailed analysis of the current marketing, sales and service processes that are currently used. This will be conducted via communications with the appointed head of each department, or an elected key employee. The objective here is to analyse what is working and what is not working, by undertaking a SWOT analysis. Process Development: Re-design the marketing, sales and service processes, taking into consideration the key objectives. The SMART framework will be used: Specific; Measurable; Attainable; Realistic and Timely. Processes are developed using a stakeholder management approach, engaging the stakeholders available within each department in order to ensure ownership and commitment from key employees. Process Implementation: The focus will be on change management and adoption. Regular and consistent workshops need to be undertaken in order to re-vitalize, re-motivate and re-energize the key stakeholders. Process Management: Once the process has been implemented successfully, it needs to be continuously managed. This simply involves the ongoing analysis of what is working and what is not working and ensuring that each stakeholders remains proactive and flexible enough to change and evolve as and when necessary. Process Review: Marketing, sales and service processes will need to be periodically reviewed in order to ensure that they remain proactive and relevant as the business itself grows and evolves. The review process simply provides the company with the tools required in order to optimize the marketing, sales and service processes, by using quick and easy methods to ensure that it remains proactive and to leads to increased revenue performance.
Project Management
Project management is the application of knowledge, skills, tools and techniques to a broad range of activities in order to meet the requirements of a particular project. The process of directing and controlling a project from start to finish may be further divided into 5 basic phases. Project conception and initiation – An idea for a project will be carefully examined to determine whether or not it benefits the organization. During this phase, a decision making team will identify if the project can realistically be completed. Project definition and planning – A project plan, project charter and/or project scope may be put in writing, outlining the work to be performed. During this phase, a team should prioritize the project, calculate a budget and schedule, and determine what resources are needed. Project launch or execution – Resources' tasks are distributed and teams are informed of responsibilities. This is a good time to bring up important project related information. Project performance and control – Project managers will compare project status and progress to the actual plan, as resources perform the scheduled work. During this phase, project managers may need to adjust schedules or do what is necessary to keep the project on track. Project close – After project tasks are completed and the client has approved the outcome, an evaluation is necessary to highlight project success and/or learn from project history. Projects and project management processes vary from industry to industry; however, these are more traditional elements of a project. The overarching goal is typically to offer a product, change a process or to solve a problem in order to benefit the organization. Areas to be considered: Integration; Scope; Time; Cost; Quality; Procurement; Personnel; Communications and Stakeholder management
---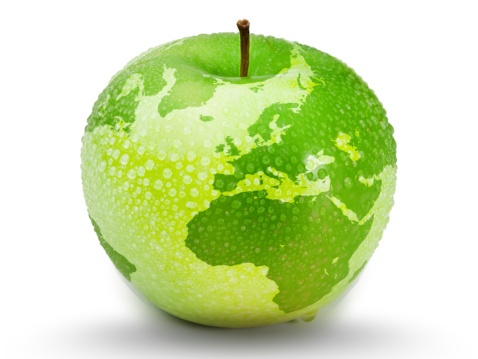 Testimonials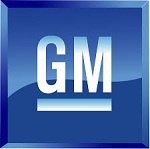 General Motors
"Mr. Siano made many contributions over an extended period of time and brought a collaborative spirit to the work he did. He brought vision to a disciplined mind set and is a strong delivery tactician. One example of the many key accomplishments was the revitalization of a brand and supporting marketing programs that posted a 42% year-to-year sales increase while reducing the cost per sale by 38% in the first year and a 19% year-to-year sales increase while reducing the cost per sale by 26% in the second year. By challenging the status quo, his practical approach is cost-effective, time-effective and process-effective."
---

Accenture Digital
"Mr. Siano excels at evaluating a situation and determining what needs to be done to drive improvement. He led multiple business transformation efforts. While the circumstances varied he was able to apply disciplined templates, processes and frameworks to solve complex issues and enable clients. He has demonstrated the ability to establish collaborative multiple discipline teams that have exceed targets. Mr. Siano excels at evaluating a situation and determining what needs to be done to drive improvement. He led multiple business transformation efforts. While the circumstances varied he was able to apply disciplined templates, processes and frameworks to solve complex issues and enable clients. He has demonstrated the ability to establish collaborative multiple discipline teams that have exceed targets."
---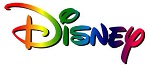 Disney
"As the lead strategist and consultant on a major marketing, sales, and service alignment initiative, Mr. Siano led the alignment of sales and marketing processes to shorten sales cycle, create shared revenue generation goals, and ensure that customer experience is consistent with brand across all media channels. The initiative required the mapping buyer journeys for all customer profiles around SalesForce.com deployment and reviewing and fine tuning processes for customer handling. He enabled the division to be able to refine our processes, handle the project management duties and lead our own change management. The results speak for themselves. Pipeline velocity increased by 5% and lead close rate by 4%."
---

Microsoft
"Business transformations are difficult, especially when policies, procedures, processes and culture are well entrenched. Mr. Siano worked with the senior team to develop marketing operations processes, data processes, technology strategy and tactics to transition from product centric to customer centric organization. Additionally he helped us quantify opportunities and put in place procedures for us to continue the work on our own. He provided exceptional leadership, direction and support to the extended teams encouraging collaboration. Mr. Siano excels at helping firms develop the big picture, synthesize it down into a business case and then providing executive leadership to the team to execute the vision."
---

Sears
"Mr. Siano led multiple business transformation projects and advised the CMO, Senior VP of CRM and their staffs on digital marketing, CRM, customer experience, customer contact strategy, loyalty, Next Best Action, and marketing operating model. Additionally, he led teams that were enhancing marketing technologies, including data, successful integration and deployment of Campaign Management, DAM, MRM and retention/loyalty solutions. He was able to correct initiatives that were severely behind schedule and over budget. The disciplined approach to technology and process improvement led to a reduction of marketing and sales costs of 10% while simultaneously increasing rate of return on marketing expenditures by 3%."
---
More detailed achievements, references and testimonials are confidentially available to clients upon request.

---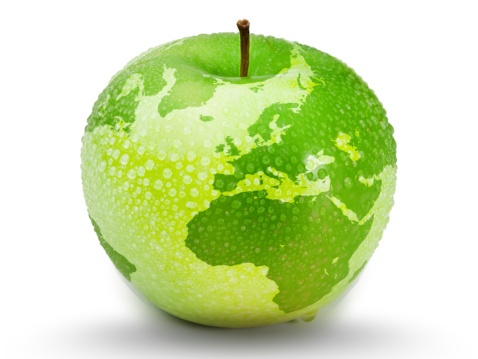 Industries
This service is primarily available to the following industry sectors: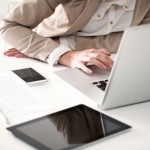 Automotive
The automotive products industry is comprised of companies that produce original equipment (OE) and "aftermarket" products for motor vehicles. ITA and industry associations estimate that origin all equipment products account for 67 to 75 percent of total automotive products production. Original equipment are products that go into the manufacture of a motor vehicle (automobile, light truck, or medium/heavy truck) or are purchased by the assembler for its service network to be used as an aftermarket part. Aftermarket products are broken into two categories: replacement products and accessories. Replacement products are automotive parts built or remanufactured to replace OE products as they become worn or damaged. Accessories are products made for comfort, convenience, safety, performance, or customization, and are designed for add-on after (or sometimes during), the original sale of the motor vehicle. Certain connected vehicle services included are: satellite r