Leadership Execution
Accredited Consulting Service for Mr. Tucker MA BSc Accredited Senior Consultant (ASC)
Executive Summary Video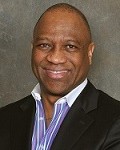 The Appleton Greene Accredited Consultant Service (ACS) for Leadership Execution is provided by Mr. Tucker and provides clients with four cost-effective and time-effective professional consultant solutions, enabling clients to engage professional support over a sustainable period of time, while being able to manage consultancy costs within a clearly defined monthly budget. All service contracts are for a fixed period of 12 months and are renewable annually by mutual agreement. Services can be upgraded at any time, subject to individual client requirements and consulting service availability. If you would like to place an order for the Appleton Greene Leadership Execution service, please click on either the Bronze, Silver, Gold, or Platinum service boxes below in order to access the respective application forms. A detailed information guide for this service is provided below and you can access this guide by scrolling down and clicking on the tabs beneath the service order application forms.
The Business Process Analysis (BPA) option is currently available for this service
You can request a demonstration of this particular consulting service, without any prior commitment, simply by completing a Business Process Analysis (BPA)application form. It will only take you approximately 20 minutes. For further details please CLICK HERE. Please note that this service option is subject to ongoing availability.
Consultant profile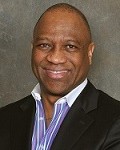 Mr Tucker is an approved Senior Consultant at Appleton Greene and he has experience in customer service, management and human resources. He has achieved a Masters of Organizational Communication and a Bachelors of Organizational Communication. He has industry experience within the following sectors: Healthcare; Technology; Education; Construction and Telecommunications. He has had commercial experience within the following countries: United Kingdom; United States of America and Australia, or more specifically within the following cities: London; New York NY; Los Angeles CA; Washington DC and Sydney. His personal achievements include: facilitated leadership effectiveness assessment; implemented management training program; facilitated re-design of leadership team; implemented employee engagement program and facilitated performance improvement program. His service skills incorporate: executive coaching; management development; succession planning; employee engagement and leadership assessment.
To request further information about Mr. Tucker through Appleton Greene, please CLICK HERE.
---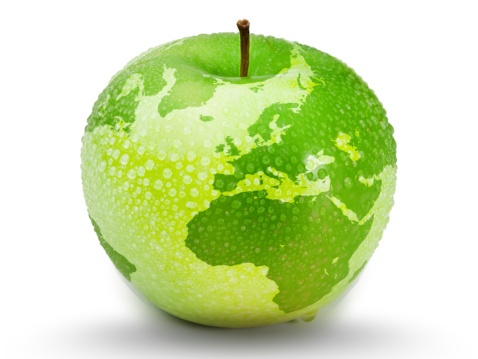 Executive summary

Leadership Execution
The Leadership Execution program is a systematic approach to increasing an executive's effectiveness in leading a team. Once you enrol in this leadership development program you will receive leadership coaching, periodic leadership effectiveness assessments, an ongoing leadership impact tracking tool, team workplace attitude assessment, and onsite workshops, all of which are designed to uncover the often overlooked and complex dynamics that hinder individual and team performance. The Leadership Execution philosophy is unique in that it goes beyond providing mere leadership principles to focus instead upon unleashing the power of the leader's unique personality. Leadership Execution is a strengths-based process for optimizing personality. Through the lens of six dimensions, the leader discovers and leverages their Intentional Difference. Intentional Difference is made up of these six dimensions: your Critical Outcome; Driving Passion; Assimilated Experience; Cumulative Knowledge; Emergent Skill and Prevailing Talent. Our research reveals that leaders who learn how to use these six dimensions of their personality, execute assignments at a higher rate, build more productive teams and have greater positive influence with others. When a leader understands their difference, they make a difference. They make the kind of difference that leads to greater organizational outcomes. Through the Leadership Execution coaching sessions leaders learn how to use the six dimensions to achieve higher goals that they set for themselves. Through the coaching sessions and team workshops leaders learn how to help employees discover their six dimensions, to increase team cohesiveness and collegiality. And through the Conversation Assessment and coaching sessions leaders will learn how to use the Intentional Conversation process to increase leader to leader and leader to employee engagement with each other.
---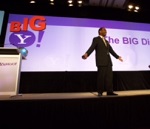 Service Methodology
When a leader understands the difference, they make a difference. They make the kind of difference that leads to greater organizational outcomes. Through the Leadership Execution coaching sessions leaders learn how to use the six dimensions to achieve higher goals that they set for themselves. Through the coaching sessions and team workshops leaders learn how to help employees discover their six dimensions, to increase team cohesiveness and collegiality. And through the Conversation Assessment and coaching sessions leaders will learn how to use the Intentional Conversation process to increase leader to leader and leader to employee engagement with each other.
The Leadership Execution program® takes the concept of focusing on individual performance to a new level. It is a way of mapping the compounded dimensions of each individual and showing how the individual can work with a team to achieve greater outcomes. One of the most useful benefits of the Leadership Execution program is the data it provides on how to position individuals to make more of a difference rather than more of the same. A leader's ability to perform a task or do a job well is due to recurring patterns of thought, feeling and behaviour that are determined by the basic 'hard-wiring' of the brain. Intentional Difference® process provides a disciplined approach to identifying and understanding a leader's core wiring and how those innate dimensions affect thinking, feeling and doing. In summary how it is you lead.
---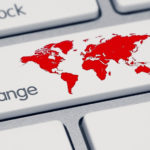 Service Options
Companies can elect whether they just require Appleton Greene for advice and support with the Bronze Client Service, for research and performance analysis with the Silver Client Service, for facilitating departmental workshops with the Gold Client Service, or for complete process planning, development, implementation, management and review, with the Platinum Client Service. Ultimately, there is a service to suit every situation and every budget and clients can elect to either upgrade or downgrade from one service to another as and when required, providing complete flexibility in order to ensure that the right level of support is available over a sustainable period of time, enabling the organization to compensate for any prescriptive or emergent changes relating to: Customer Service; E-business; Finance; Globalization; Human Resources; Information Technology; Legal; Management; Marketing; or Production.
---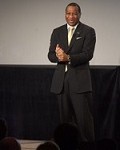 Service Mission
Many organizations use interviews, scenarios and psychometric tools when trying to decide which candidate is the best fit for a role. They do this to attempt to measure the potential an individual has to perform in a role. The Intentional Difference (ID) Process is unique in this regard, in that, instead of a list of pre-determined labels, the Intentional Difference Process helps individuals come to discover and articulate for themselves their unique difference. As a result, individuals or teams, through the Intentional Difference suite of tools learn how their personality is presently inhibiting or increasing their ability to perform at a level of excellence. On an average, our database identifies that at the most, 36% of people on a team at a given time, are performing at peak level in the tasks assigned to them. The intentional Difference process helps individuals and teams increase the time spent at peak performance. Through the process my goal is to have leaders work through these questions: What is the quality of your contributions? Are you contributing from your unique 5%? Do you know how to use your difference to increase your leadership effectiveness? Are you using your ID to fine-tune the tasks you spend your time doing? Do you know how your ID improves your contribution to your team? To help leaders increase the productivity of their teams we have them address these questions: Who are the hidden performers on my team? How can I get more like them? Why would I keep or lose them if I had the choice? What can I do to lead them more effectively? And when do I choose to lead or follow them? This is the approach and strategy the Leadership Execution program has used effectively across hundreds of organizations to help leaders change the way they lead. We are inspired often by the emails and calls from leaders who are thriving and leading at a higher level of effectiveness because of our program. But one email stands out in particular for me. It is one I received through a Director at 02 who was the manager of the sender. In the email, this former employee asked the Director to say thank you to me for changing his life. He wrote: "Thank you for seeing the leader in me, before I ever did. I often remember that one day, many years ago as I was delivering pizza, you saw what I could be and you told the manager to hire me. He did. That changed my life. I am now Vice president at a financial company. You saw me…and what I could be." Why is this so important to me? And now to you? The Director who delivered the email to me, was the manager who took my advice and hired the "pizza guy" who then went on to be, in the Director's words, "one of the most effective floor managers I have ever had." That is my mission, to change the world one leader at a time, through effective selection, insightful coaching and transformational leader development strategies.
To learn more about Intentional Difference, please CLICK HERE.
---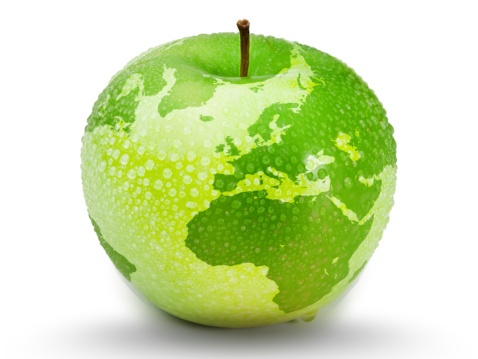 Service objectives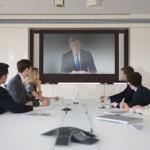 The following list represents the Key Service Objectives (KSO) for the Appleton Greene Leadership Execution service.
Leadership Discovery
The Leadership Execution program starts with discovery. Here in this step, the leader will take a three-minute, statistically reliable online survey that will measure how the leader's personality is presently impacting performance. Once that is done the leader is introduced to the Intentional Difference process. Through this process the leader will learn how their personality, even traits they have considered to be weaknesses, may be used to increase leader effectiveness. Next, focus groups will be conducted with the leader's direct reports, peers, supervisor, and supervisor's peers. This data will provide the rationale for how the activities and strategies which follow are customized to the individual leader. During this part of the program we will be: Identifying and articulating the unique combination of the six dimensions of a person's; Intentional Difference (ID); Using a person's ID to position the individual in a role where more of his/her 5% may be increasingly utilized and applied; Identifying the critical outcome of a specific role for increased job performance; Identifying the achievement emotions of a specific role for increased job performance; Identifying the critical activities of a specific role for increased job performance; Assessing the match between each candidate's unique differences and the critical activities of specific roles; Assessing the match between each candidate's unique difference and the unique difference of the supervisor and peers for that specific role; Assessing the match between each candidate's unique difference and the structure, strategy and culture of the organization and Developing metrics for tracking improved performance, to be assessed and reviewed periodically.
Leadership Milestones
The next step focuses upon milestone-setting. This is an important event in the development process. First it provides a way to identify what the present state of achievement is or has been. For this, the leader will provide the key performance indicators by which performance is measured within the organization. Next, the leader will provide the projections, goals, objectives or success factors they are charged with accomplishing within the present period of performance. Also, the leader will provide the expectations, goals, objectives he/she has of their team for the same period of performance. Finally, during this stage, the leader along with the coach will identify and begin to track the critical outcomes and critical activities required to ensure success by: Conducting a Gap analysis of the organization's culture and direction; Setting or affirming personal goals for their work groups over the next 6, 12, 18 months; Conducting a conversation audit to assess leader's impact upon employee likelihood to perform; Assessing how aligned present critical activities are with the critical outcomes expected of their team and Measuring the level of employee engagement in the leader's workgroup.
Leader Development
At this point, notice the change in language from leadership to leader. In talking about leadership we focused mainly upon the activities that a person may do; going forward as we talk about the leader, our focus will be upon the leader and her/his personality and how that may be used to change and enhance how and what it is they do. Leader development is pervasive throughout this program in that it starts from the moment our engagement begins and only ends when our work is complete. The Leadership Execution philosophy is a unique approach to the relationship between the individual and the organization. It assumes a strength-based method that assesses individuals according to their unique mix of six dimensions, culminating in discovering and leveraging their Intentional Difference. Successful people put to positive and productive use that which is different about them. They are effective when they are "Intentional" with their "Difference." Generally, people have the innate ability to solve their most difficult challenges. The Leadership Execution program poses key questions that facilitate leaders finding optimal solutions for the organization. Organizations often already have the people needed to get things done, however, the quality of outcomes is up to how well the leader and team are able to unleash others to do their best work. Leadership Execution will enable leaders in an organization to uncover the often overlooked and complex dynamics that hinder individual and team performance. Coaching and team facilitation are proven as an effective means of translating vision into innovative results. Leadership Execution also utilizes concepts Kevin Ford and I set out in our book, The Leadership Triangle. We discovered that there are three options a leader must choose from (tactical, strategic and transformational) which are essential to successful performance at all levels of an organization. A skilful leader chooses the right option, which results in exponential success. The art of being an effective leader is in knowing what sort of problem you are facing and what leadership option is required to tackle it. Overall the Leader execution program has little to do with how much expertise one has and more to do with how much critical knowledge of Self one applies. Productivity, effectiveness and team success is a human dynamic, the more self-aware a leader is the more successful they are in leading others. Executives should not focus on organizing their people but on aligning them, aligning them so that each person is more able to put their personality to purposeful and productive use. My coaching approach has proven effective in all fields, public, private and non-profit, nationally and internationally, focusing on the human dynamics a leader will encounter and teaching them to leverage their own unique intentional difference.
Leader Impact
Do you have influence? In your relationships, are you aware of how influence is at work? How do you exert influence? How do others influence you? These are very important questions for the leader, for they are about presence—your presence in a relationship. Our presence matters to those with whom we are in relationship. They care that we are around. More than that, according to how healthy an impact we have as leaders, they want us in their life and career—they want our participation, our influence. Influence is the subtle and tactful tool of the leader. It provides the leader with passive authority and undeserved empathy. Employees will follow the leader who has positively influenced them. They will identify willingly with them in failure and success. In this step by focusing upon leader impact, the leader is taught how to increase influence. Research establishes that as individuals become aware of, and gain more understanding about how to apply their unique difference, their influence upon others becomes more positive and collaborative. Their productivity and that of their team increases. We measure leader impact in two ways: Qualitatively, through the observation (job-shadowing) of the leader in meetings and workplace interaction with direct reports, and focus groups with a variety of constituents of the leader; Quantitatively through a statistically sound instrument that measures Leadership Effectiveness, Employee Engagement and Organizational Climate amongst those that are within the consistent workgroup of the individual. There is historical correlation between improvement in the qualitative observations and the quantitative measurement. Hence, both assessments are necessary to monitor progress and to identify areas of celebration and/or further development. There are milestone behaviours that can be observed as knowledge of a leader's Leadership Execution increases. In observing leader impact, any daily or regularly recurring event may be selected as a targeted opportunity. Below are sample targeted opportunities with milestone behaviours: Targeted Opportunity: Interaction with Direct Reports; Critical activity: Improved communication effectiveness; Client will use the Intentional Conversation model to make fewer statements, ask more clarifying questions, listen 90% of the time during every conversation and limit her responses to two sentences or less; Targeted Opportunity: Interaction with Co-leaders; Critical Activity: Improved collegiality and partnership; Client will use the Intentional Relationship model to identify an area of practice/expertise for growth wherein she is a novice not a master, it should be an activity pertinent to getting work done, the mastery of which is beneficial to both her and another leader. Identify such a co-leader and present herself as a willing student, will solicit, from others with whom there is a warm or neutral relationship, a stronger partnership, with a request similar to: will you be willing to help me find new and positive ways of being a better partner to you and my other co-leaders and consult with trusted advisor(s) on a case by case basis at least once a week on challenges, learning and successes of each of the above.
Leader Execution
Leader Execution (LX) the next step, is one of the indispensable metrics of a successful organization. It is also a non-negotiable characteristic of the high performing executive. LX is not just about getting things done, but about getting important and exceptional things done, with and through others that marks the true leader. An effective leader development program will help leaders get more done. Leadership Execution, provides the leader with tools, strategies and insight which results a measurable increase in performance of a leader. Although execution, as Leadership Execution teaches, is an essential quality of the leader, teaching the leader how to unleash and empower others is equally important. To be truly successful executives must know how to create a compelling environment where employees each day become more engaged. To do this, leaders must be intentional in how they lead. At this point, using the data collected through the discovery, milestone-setting and leader impact activities, the leader along with the coach, will design a mind-map for leader execution which will include: Using the leader's Intentional Difference to unleash and optimize the unique characteristics of individual team members; What are the metrics that matter and how to use them more effectively to increase performance; Map the four quadrants of employee performance within the leader's workgroup; The existing process and practice of engaging employees; Creating an environment of accountability and excellence; Through leadership, leader and personality assessments, research based strategies, psychometrically sound tools and more than 25 years of use, Leadership Execution has proven effective in developing high-performing environment of accountability and excellence.
---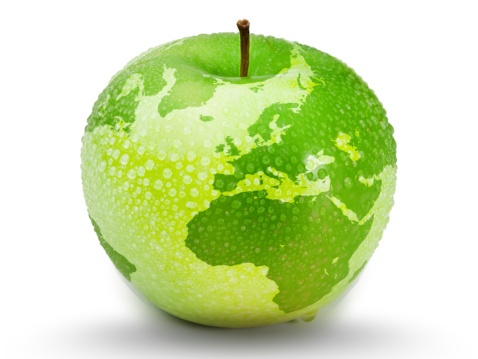 Testimonials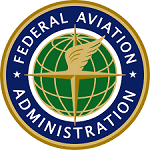 Federal Aviation Administration
"The Leadership Execution program was exactly what we needed to get our global project on target. We were getting things done but weren't being as effective and efficient as we could have been. To use a racing analogy, you can force the car forward and win the race, but without the lubricant, it's pretty hard to sustain. We were starting to lose our lustre and were throwing some sand in the gears, mostly due to miscommunication and lack of mutual accountability and trust. A positive and trusting environment was the most pressing and immediate need. We knew how to build systems and be good program managers, but we weren't really great with the people and the sharing authority parts of this new team. We were doing a lot of the right things [to build teamwork]: having strategic meetings, monthly conference calls, starting a 360-review process, et cetera, but we didn't know what we didn't know. That's why we brought you and your team in. We needed expertise in the people-side and organizational side of the project. The assessments you introduced were different. Just going through the process and the follow up discussions were teachable moments for me. I walked away from each session having discovered how to apply my talent, skills, passion, knowledge or experience in a different way. I found myself often giving a 5 on the post-session survey question, "On a 1-5 scale with 5 being high, this conversation helped me to think differently."
---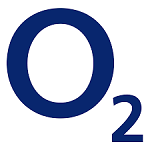 O2
The leadership team knew they needed frequent and clear communications about where they were heading and how they were getting there, as well as what they were going to do about the problems they were encountering along the way. They were holding quarterly and monthly meetings dedicated to the discussion of strategic issues, but felt the need for something more to sustain and support their efforts together. As they put it: "Our program schedules lay out the tasks we need to get done, but it is easy to get off course if we only focus on the specifics of the tasks immediately in front of us. We want to make sure we're also looking ahead to our longer term desired outcomes, so we can ensure that the work we do will ultimately achieve these goals. We were struggling but felt we knew what to do. That is until your team helped us to discover, or more so, re-discover that we were overlooking an essential component that determines the outcomes for an organization. We were missing the point, we were focusing on the process and forgetting the people. And, to care, coach and develop people required excellent leader execution. Which in turn required the leader knowing their strengths and how to identify and unleash the strengths of others. You and your team did this by helping us to understand our Intentional Difference. The loss from customer churn when we started your program was six hundred million dollars. In eighteen months we have seen a significant decrease by some 10% of customer churn. We attribute that mostly to the changes we have made in personnel, especially in the promotions and reassignment of leaders as recommended by your team."
---

HCA Healthcare
"After clarifying my core strengths and seeing my dimensions displayed on a graph during the Intentional Difference process, I really connected with using my traits, and now can see how they make a difference for the team. My driving passion for "positivity" really helps propel the team forward. I have this can-do attitude. Things we have to do are fun and interesting, or