Leadership Execution
Accredited Consulting Service for Mr. Tucker MA BSc Accredited Senior Consultant (ASC)
Executive Summary Video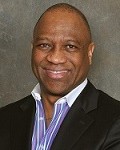 The Appleton Greene Accredited Consultant Service (ACS) for Leadership Execution is provided by Mr. Tucker and provides clients with four cost-effective and time-effective professional consultant solutions, enabling clients to engage professional support over a sustainable period of time, while being able to manage consultancy costs within a clearly defined monthly budget. All service contracts are for a fixed period of 12 months and are renewable annually by mutual agreement. Services can be upgraded at any time, subject to individual client requirements and consulting service availability. If you would like to place an order for the Appleton Greene Leadership Execution service, please click on either the Bronze, Silver, Gold, or Platinum service boxes below in order to access the respective application forms. A detailed information guide for this service is provided below and you can access this guide by scrolling down and clicking on the tabs beneath the service order application forms.
The Business Process Analysis (BPA) option is currently available for this service
You can request a demonstration of this particular consulting service, without any prior commitment, simply by completing a Business Process Analysis (BPA)application form. It will only take you approximately 20 minutes. For further details please CLICK HERE. Please note that this service option is subject to ongoing availability.
Consultant profile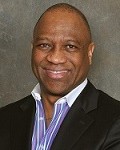 Mr Tucker is an approved Senior Consultant at Appleton Greene and he has experience in customer service, management and human resources. He has achieved a Masters of Organizational Communication and a Bachelors of Organizational Communication. He has industry experience within the following sectors: Healthcare; Technology; Education; Construction and Telecommunications. He has had commercial experience within the following countries: United Kingdom; United States of America and Australia, or more specifically within the following cities: London; New York NY; Los Angeles CA; Washington DC and Sydney. His personal achievements include: facilitated leadership effectiveness assessment; implemented management training program; facilitated re-design of leadership team; implemented employee engagement program and facilitated performance improvement program. His service skills incorporate: executive coaching; management development; succession planning; employee engagement and leadership assessment.
To request further information about Mr. Tucker through Appleton Greene, please CLICK HERE.
---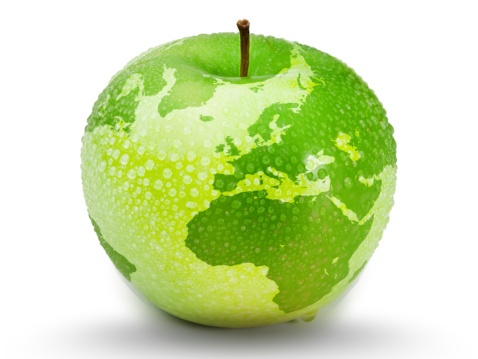 Executive summary

Leadership Execution
The Leadership Execution program is a systematic approach to increasing an executive's effectiveness in leading a team. Once you enrol in this leadership development program you will receive leadership coaching, periodic leadership effectiveness assessments, an ongoing leadership impact tracking tool, team workplace attitude assessment, and onsite workshops, all of which are designed to uncover the often overlooked and complex dynamics that hinder individual and team performance. The Leadership Execution philosophy is unique in that it goes beyond providing mere leadership principles to focus instead upon unleashing the power of the leader's unique personality. Leadership Execution is a strengths-based process for optimizing personality. Through the lens of six dimensions, the leader discovers and leverages their Intentional Difference. Intentional Difference is made up of these six dimensions: your Critical Outcome; Driving Passion; Assimilated Experience; Cumulative Knowledge; Emergent Skill and Prevailing Talent. Our research reveals that leaders who learn how to use these six dimensions of their personality, execute assignments at a higher rate, build more productive teams and have greater positive influence with others. When a leader understands their difference, they make a difference. They make the kind of difference that leads to greater organizational outcomes. Through the Leadership Execution coaching sessions leaders learn how to use the six dimensions to achieve higher goals that they set for themselves. Through the coaching sessions and team workshops leaders learn how to help employees discover their six dimensions, to increase team cohesiveness and collegiality. And through the Conversation Assessment and coaching sessions leaders will learn how to use the Intentional Conversation process to increase leader to leader and leader to employee engagement with each other.
---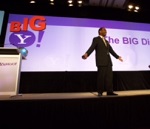 Service Methodology
When a leader understands the difference, they make a difference. They make the kind of difference that leads to greater organizational outcomes. Through the Leadership Execution coaching sessions leaders learn how to use the six dimensions to achieve higher goals that they set for themselves. Through the coaching sessions and team workshops leaders learn how to help employees discover their six dimensions, to increase team cohesiveness and collegiality. And through the Conversation Assessment and coaching sessions leaders will learn how to use the Intentional Conversation process to increase leader to leader and leader to employee engagement with each other.
The Leadership Execution program® takes the concept of focusing on individual performance to a new level. It is a way of mapping the compounded dimensions of each individual and showing how the individual can work with a team to achieve greater outcomes. One of the most useful benefits of the Leadership Execution program is the data it provides on how to position individuals to make more of a difference rather than more of the same. A leader's ability to perform a task or do a job well is due to recurring patterns of thought, feeling and behaviour that are determined by the basic 'hard-wiring' of the brain. Intentional Difference® process provides a disciplined approach to identifying and understanding a leader's core wiring and how those innate dimensions affect thinking, feeling and doing. In summary how it is you lead.
---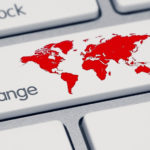 Service Options
Companies can elect whether they just require Appleton Greene for advice and support with the Bronze Client Service, for research and performance analysis with the Silver Client Service, for facilitating departmental workshops with the Gold Client Service, or for complete process planning, development, implementation, management and review, with the Platinum Client Service. Ultimately, there is a service to suit every situation and every budget and clients can elect to either upgrade or downgrade from one service to another as and when required, providing complete flexibility in order to ensure that the right level of support is available over a sustainable period of time, enabling the organization to compensate for any prescriptive or emergent changes relating to: Customer Service; E-business; Finance; Globalization; Human Resources; Information Technology; Legal; Management; Marketing; or Production.
---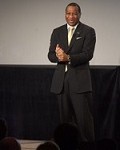 Service Mission
Many organizations use interviews, scenarios and psychometric tools when trying to decide which candidate is the best fit for a role. They do this to attempt to measure the potential an individual has to perform in a role. The Intentional Difference (ID) Process is unique in this regard, in that, instead of a list of pre-determined labels, the Intentional Difference Process helps individuals come to discover and articulate for themselves their unique difference. As a result, individuals or teams, through the Intentional Difference suite of tools learn how their personality is presently inhibiting or increasing their ability to perform at a level of excellence. On an average, our database identifies that at the most, 36% of people on a team at a given time, are performing at peak level in the tasks assigned to them. The intentional Difference process helps individuals and teams increase the time spent at peak performance. Through the process my goal is to have leaders work through these questions: What is the quality of your contributions? Are you contributing from your unique 5%? Do you know how to use your difference to increase your leadership effectiveness? Are you using your ID to fine-tune the tasks you spend your time doing? Do you know how your ID improves your contribution to your team? To help leaders increase the productivity of their teams we have them address these questions: Who are the hidden performers on my team? How can I get more like them? Why would I keep or lose them if I had the choice? What can I do to lead them more effectively? And when do I choose to lead or follow them? This is the approach and strategy the Leadership Execution program has used effectively across hundreds of organizations to help leaders change the way they lead. We are inspired often by the emails and calls from leaders who are thriving and leading at a higher level of effectiveness because of our program. But one email stands out in particular for me. It is one I received through a Director at 02 who was the manager of the sender. In the email, this former employee asked the Director to say thank you to me for changing his life. He wrote: "Thank you for seeing the leader in me, before I ever did. I often remember that one day, many years ago as I was delivering pizza, you saw what I could be and you told the manager to hire me. He did. That changed my life. I am now Vice president at a financial company. You saw me…and what I could be." Why is this so important to me? And now to you? The Director who delivered the email to me, was the manager who took my advice and hired the "pizza guy" who then went on to be, in the Director's words, "one of the most effective floor managers I have ever had." That is my mission, to change the world one leader at a time, through effective selection, insightful coaching and transformational leader development strategies.
To learn more about Intentional Difference, please CLICK HERE.
---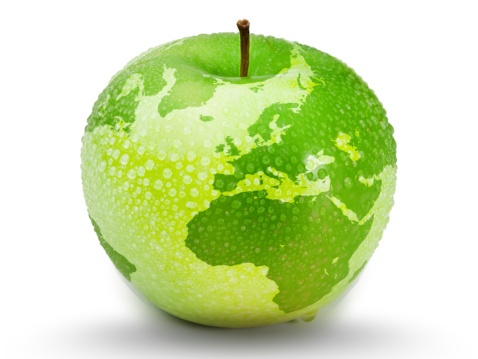 Service objectives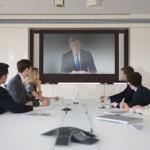 The following list represents the Key Service Objectives (KSO) for the Appleton Greene Leadership Execution service.
Leadership Discovery
The Leadership Execution program starts with discovery. Here in this step, the leader will take a three-minute, statistically reliable online survey that will measure how the leader's personality is presently impacting performance. Once that is done the leader is introduced to the Intentional Difference process. Through this process the leader will learn how their personality, even traits they have considered to be weaknesses, may be used to increase leader effectiveness. Next, focus groups will be conducted with the leader's direct reports, peers, supervisor, and supervisor's peers. This data will provide the rationale for how the activities and strategies which follow are customized to the individual leader. During this part of the program we will be: Identifying and articulating the unique combination of the six dimensions of a person's; Intentional Difference (ID); Using a person's ID to position the individual in a role where more of his/her 5% may be increasingly utilized and applied; Identifying the critical outcome of a specific role for increased job performance; Identifying the achievement emotions of a specific role for increased job performance; Identifying the critical activities of a specific role for increased job performance; Assessing the match between each candidate's unique differences and the critical activities of specific roles; Assessing the match between each candidate's unique difference and the unique difference of the supervisor and peers for that specific role; Assessing the match between each candidate's unique difference and the structure, strategy and culture of the organization and Developing metrics for tracking improved performance, to be assessed and reviewed periodically.
Leadership Milestones
The next step focuses upon milestone-setting. This is an important event in the development process. First it provides a way to identify what the present state of achievement is or has been. For this, the leader will provide the key performance indicators by which performance is measured within the organization. Next, the leader will provide the projections, goals, objectives or success factors they are charged with accomplishing within the present period of performance. Also, the leader will provide the expectations, goals, objectives he/she has of their team for the same period of performance. Finally, during this stage, the leader along with the coach will identify and begin to track the critical outcomes and critical activities required to ensure success by: Conducting a Gap analysis of the organization's culture and direction; Setting or affirming personal goals for their work groups over the next 6, 12, 18 months; Conducting a conversation audit to assess leader's impact upon employee likelihood to perform; Assessing how aligned present critical activities are with the critical outcomes expected of their team and Measuring the level of employee engagement in the leader's workgroup.
Leader Development
At this point, notice the change in language from leadership to leader. In talking about leadership we focused mainly upon the activities that a person may do; going forward as we talk about the leader, our focus will be upon the leader and her/his personality and how that may be used to change and enhance how and what it is they do. Leader development is pervasive throughout this program in that it starts from the moment our engagement begins and only ends when our work is complete. The Leadership Execution philosophy is a unique approach to the relationship between the individual and the organization. It assumes a strength-based method that assesses individuals according to their unique mix of six dimensions, culminating in discovering and leveraging their Intentional Difference. Successful people put to positive and productive use that which is different about them. They are effective when they are "Intentional" with their "Difference." Generally, people have the innate ability to solve their most difficult challenges. The Leadership Execution program poses key questions that facilitate leaders finding optimal solutions for the organization. Organizations often already have the people needed to get things done, however, the quality of outcomes is up to how well the leader and team are able to unleash others to do their best work. Leadership Execution will enable leaders in an organization to uncover the often overlooked and complex dynamics that hinder individual and team performance. Coaching and team facilitation are proven as an effective means of translating vision into innovative results. Leadership Execution also utilizes concepts Kevin Ford and I set out in our book, The Leadership Triangle. We discovered that there are three options a leader must choose from (tactical, strategic and transformational) which are essential to successful performance at all levels of an organization. A skilful leader chooses the right option, which results in exponential success. The art of being an effective leader is in knowing what sort of problem you are facing and what leadership option is required to tackle it. Overall the Leader execution program has little to do with how much expertise one has and more to do with how much critical knowledge of Self one applies. Productivity, effectiveness and team success is a human dynamic, the more self-aware a leader is the more successful they are in leading others. Executives should not focus on organizing their people but on aligning them, aligning them so that each person is more able to put their personality to purposeful and productive use. My coaching approach has proven effective in all fields, public, private and non-profit, nationally and internationally, focusing on the human dynamics a leader will encounter and teaching them to leverage their own unique intentional difference.
Leader Impact
Do you have influence? In your relationships, are you aware of how influence is at work? How do you exert influence? How do others influence you? These are very important questions for the leader, for they are about presence—your presence in a relationship. Our presence matters to those with whom we are in relationship. They care that we are around. More than that, according to how healthy an impact we have as leaders, they want us in their life and career—they want our participation, our influence. Influence is the subtle and tactful tool of the leader. It provides the leader with passive authority and undeserved empathy. Employees will follow the leader who has positively influenced them. They will identify willingly with them in failure and success. In this step by focusing upon leader impact, the leader is taught how to increase influence. Research establishes that as individuals become aware of, and gain more understanding about how to apply their unique difference, their influence upon others becomes more positive and collaborative. Their productivity and that of their team increases. We measure leader impact in two ways: Qualitatively, through the observation (job-shadowing) of the leader in meetings and workplace interaction with direct reports, and focus groups with a variety of constituents of the leader; Quantitatively through a statistically sound instrument that measures Leadership Effectiveness, Employee Engagement and Organizational Climate amongst those that are within the consistent workgroup of the individual. There is historical correlation between improvement in the qualitative observations and the quantitative measurement. Hence, both assessments are necessary to monitor progress and to identify areas of celebration and/or further development. There are milestone behaviours that can be observed as knowledge of a leader's Leadership Execution increases. In observing leader impact, any daily or regularly recurring event may be selected as a targeted opportunity. Below are sample targeted opportunities with milestone behaviours: Targeted Opportunity: Interaction with Direct Reports; Critical activity: Improved communication effectiveness; Client will use the Intentional Conversation model to make fewer statements, ask more clarifying questions, listen 90% of the time during every conversation and limit her responses to two sentences or less; Targeted Opportunity: Interaction with Co-leaders; Critical Activity: Improved collegiality and partnership; Client will use the Intentional Relationship model to identify an area of practice/expertise for growth wherein she is a novice not a master, it should be an activity pertinent to getting work done, the mastery of which is beneficial to both her and another leader. Identify such a co-leader and present herself as a willing student, will solicit, from others with whom there is a warm or neutral relationship, a stronger partnership, with a request similar to: will you be willing to help me find new and positive ways of being a better partner to you and my other co-leaders and consult with trusted advisor(s) on a case by case basis at least once a week on challenges, learning and successes of each of the above.
Leader Execution
Leader Execution (LX) the next step, is one of the indispensable metrics of a successful organization. It is also a non-negotiable characteristic of the high performing executive. LX is not just about getting things done, but about getting important and exceptional things done, with and through others that marks the true leader. An effective leader development program will help leaders get more done. Leadership Execution, provides the leader with tools, strategies and insight which results a measurable increase in performance of a leader. Although execution, as Leadership Execution teaches, is an essential quality of the leader, teaching the leader how to unleash and empower others is equally important. To be truly successful executives must know how to create a compelling environment where employees each day become more engaged. To do this, leaders must be intentional in how they lead. At this point, using the data collected through the discovery, milestone-setting and leader impact activities, the leader along with the coach, will design a mind-map for leader execution which will include: Using the leader's Intentional Difference to unleash and optimize the unique characteristics of individual team members; What are the metrics that matter and how to use them more effectively to increase performance; Map the four quadrants of employee performance within the leader's workgroup; The existing process and practice of engaging employees; Creating an environment of accountability and excellence; Through leadership, leader and personality assessments, research based strategies, psychometrically sound tools and more than 25 years of use, Leadership Execution has proven effective in developing high-performing environment of accountability and excellence.
---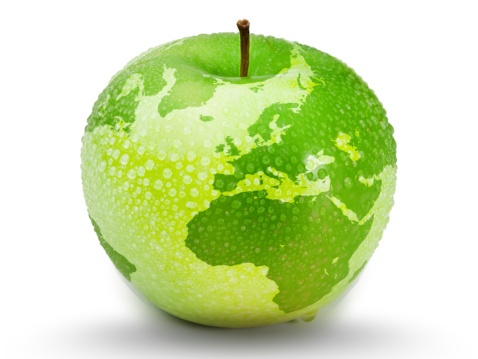 Testimonials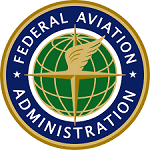 Federal Aviation Administration
"The Leadership Execution program was exactly what we needed to get our global project on target. We were getting things done but weren't being as effective and efficient as we could have been. To use a racing analogy, you can force the car forward and win the race, but without the lubricant, it's pretty hard to sustain. We were starting to lose our lustre and were throwing some sand in the gears, mostly due to miscommunication and lack of mutual accountability and trust. A positive and trusting environment was the most pressing and immediate need. We knew how to build systems and be good program managers, but we weren't really great with the people and the sharing authority parts of this new team. We were doing a lot of the right things [to build teamwork]: having strategic meetings, monthly conference calls, starting a 360-review process, et cetera, but we didn't know what we didn't know. That's why we brought you and your team in. We needed expertise in the people-side and organizational side of the project. The assessments you introduced were different. Just going through the process and the follow up discussions were teachable moments for me. I walked away from each session having discovered how to apply my talent, skills, passion, knowledge or experience in a different way. I found myself often giving a 5 on the post-session survey question, "On a 1-5 scale with 5 being high, this conversation helped me to think differently."
---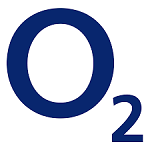 O2
The leadership team knew they needed frequent and clear communications about where they were heading and how they were getting there, as well as what they were going to do about the problems they were encountering along the way. They were holding quarterly and monthly meetings dedicated to the discussion of strategic issues, but felt the need for something more to sustain and support their efforts together. As they put it: "Our program schedules lay out the tasks we need to get done, but it is easy to get off course if we only focus on the specifics of the tasks immediately in front of us. We want to make sure we're also looking ahead to our longer term desired outcomes, so we can ensure that the work we do will ultimately achieve these goals. We were struggling but felt we knew what to do. That is until your team helped us to discover, or more so, re-discover that we were overlooking an essential component that determines the outcomes for an organization. We were missing the point, we were focusing on the process and forgetting the people. And, to care, coach and develop people required excellent leader execution. Which in turn required the leader knowing their strengths and how to identify and unleash the strengths of others. You and your team did this by helping us to understand our Intentional Difference. The loss from customer churn when we started your program was six hundred million dollars. In eighteen months we have seen a significant decrease by some 10% of customer churn. We attribute that mostly to the changes we have made in personnel, especially in the promotions and reassignment of leaders as recommended by your team."
---

HCA Healthcare
"After clarifying my core strengths and seeing my dimensions displayed on a graph during the Intentional Difference process, I really connected with using my traits, and now can see how they make a difference for the team. My driving passion for "positivity" really helps propel the team forward. I have this can-do attitude. Things we have to do are fun and interesting, or I can find a way to make them so; and being around someone who is positive is contagious, so it affects team morale. I'm clearer about my leader impact and how I am uniquely wired to do that, and the intentional and empowering influence I can have on a team. This was very timely and essential for me to learn when we started our coaching relationship. At that time, our employee engagement score was in the toilet. And our patient satisfaction scores were at a dismal thirty-third percentile. The leadership team was determined to put a stop to this de-motivating and unresponsive situation. That spring, we began hiring nurses with a unique appetite for the challenge of the emergency department. Then, we tied their performance to the metric of Left Prior to Medical Screening Exam, which at the time was 11.9 percent. That went down to 2.9 percent after three months. How did we do it? We didn't—the staff did—though the strategies we learned from the Leadership Execution program you implemented."
---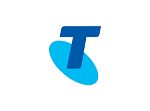 Telstra
"It became clear early on that Mr. Tucker and his team were experienced in helping leaders increase execution. Immediately through their Leadership Execution program they began to probe into what was working well and what could work better on our team so as to know where to focus their coaching and consulting endeavours, it became clear that a lack of clarity about the organizational structure and culture was hampering the team. They uncovered some significant barriers to success for this group of high performers who were struggling to build a stronger team and better execute their mission. These barriers had largely arisen out of confusions and misunderstandings—all quite normal occurrences in newly formed heterogeneous teams under pressure—regarding relationships, roles and responsibilities. And they could be addressed via an approach that included three basic components: assessment of individual and team strengths and needs, leader training, and team-building."
---

Toyota USA
"As one of a three-person team from The Gallup Organization, I helped design and deliver the Toyota Great Managers program which was one of the aspects of Gallup's High Impact Team Series (HITS). HITS was built around the Clifton StrengthsFinder© and other leadership assessments. Using the assessments Toyota identified employee strengths and built teams based on the data. They also used the data to select which leader matched which team. Over time they were also able to measure the impact of those selections upon the engagement level and productivity of the teams. Overall, this program helped transform large work groups into motivated and mutually supportive small teams. The Leadership Execution program is born out of the experience and strategies gleaned at Toyota. Using a similar strengths-based approach, Leadership Execution delivers the same kind of results for an organization. However, instead of being built upon StrengthsFinder©, it is built upon the Intentional Difference process which is a multi-faceted leader assessment."
---
More detailed achievements, references and testimonials are confidentially available to clients upon request.

---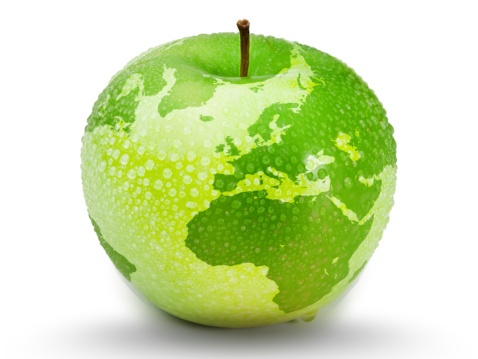 Industries
This service is primarily available to the following industry sectors: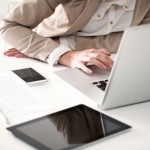 Healthcare
Healthcare is far too complex for a traditional leadership model. With frequent wide-spread disasters, global shortage of doctors, nurses, midwives and other health providers, the healthcare industry needs are compelling. The World Health Organization estimates there is a 7.2 million shortage of health providers worldwide. WHO further reports that in developing countries 40% of nurses will leave health employment in the next decade. In this report they also estimate that around 90% of all maternal deaths and 80% of all still births occur in 58 countries, largely because those countries lack trained midwives. In the US every year there are an estimated 100 thousand preventable deaths in hospitals. These statistics can create anxiety for the patient, provider and healthcare executive. For the patient it may be the concern about the qualifications of the available staff on duty when they need care. For the healthcare provider it may be the stress of excessive work hours due to a shortage of fellow doctors, nurses, midwives and other professionals. For the healthcare executive the anxiety may be connected to the latest organizational metrics such as the percentage of Patients Leaving Prior to Medical Screening from the emergency room, to physician engagement scores, to patient satisfaction (HCAHPS) scores, to nurse turnover rate, to the utilization rate in the operating room, to JCHAO accreditation scores or new legislation that directly impacts funding. Clearly the chaotic world of healthcare requires a certain kind of leader; a leader who in the midst of daily pandemonium is calm enough to recruit, train, motivate, retain and reward personnel. In other words, a leader who is able to execute, amidst the maelstrom from a non-anxious, relational, innovative place. This is the type of leader the Leadership Execution program develops.
---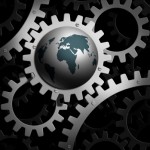 Technology
More than one third of workers in America today are between the ages of 18-34. That means 53.5 million workers in the US are from the Millennial generation. Compare that to 52.7 million workers who are in the 35-50 year old age group. And add to that the 45 million 51-70 year old age group and we have a picture of the multi-generational workplace that exists today. Technology amongst all others, is likely the one industry sector where there is a dominant percentage of workers from the millennial generation. And with that comes the challenge of managing, retaining and developing employees. To execute well in the technology arena, a leader must be able to create a strategy that excites and incites the workforce to create and maintain a competitive advantage. They must also be able to establish a structure that allows, even at times, breeds creative chaos in order to create and maintain an innovative environment. The effective leader, will allow people to create the process they need to do their best work, rather than enforce a "one-size fits all" set of processes. Knowing how to give people enough space and permission to fail, and individualized reward when they succeed is another unique way the 'people-smart' leader succeeds in the multi-generational technology organization. Ultimately the leader who will execute well in a technology organization will know that rewarding people both as a team and individually leads to higher productivity, collaboration and invention. Without leaders who can execute effectively in a multi-generational workplace across these five areas of strategy, structure, process, people and reward, the technology organization will soon find themselves unable to retain highly skilled and expensive people, lacking competitive advantage and losing market share.
---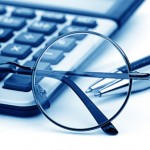 Education
Gone are the days, and thankfully so, when the best teacher was promoted to be the next principal. Also, gone are the days when teaching was about rote memorization and regurgitation. Education is now more about learning styles, personality traits, emotional intelligence and special needs. We are in a new age of teaching and learning. We have smart boards, virtual learning groups, project based learning and individual educational plans. What has not changed is the need for effective leaders. The effective leader in education must be somewhat of a 'psychologist-manager'. They must understand self and others at a level that equips them to motivate the novice teacher; creatively correct the veteran teacher; demonstrate understanding and concern of parents and unions, while preserving a standard of excellence in education. In other words, the effective leader in education must know how to not only navigate, but how to optimize conflict; how to set and share a vision; how to build constituency; how to create and maintain an engaged workforce; how to select personnel that fit the culture; and how to effectively partner with others to create a safe environment where diverse peoples with various personalities and other differences may teach, learn and grow together. Without leaders who understand how people learn best, how people work best together on a team and how they themselves lead best, the education industry will fall far short of creating engaged critical thinking students.
---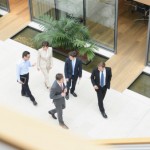 Construction
By 2025 the globalization of construction norms and requirements, plus other factors, will lead to a doubling of construction markets. The construction industry will increase by 70% to $15 trillion worldwide. By 2050, the demand for more housing will be a major construction challenge. At the present rate, the industry will struggle to keep abreast with the demand for better housing quicker. There is a recognized need for innovative solutions. One solution will be to identify, select and develop leaders who can execute. In my experience, leaders who succeed in the high-competency, cost-sensitive and deadline-driven world of construction, must understand which of three problem-solving options (tactical, strategic or transformational) to apply. They must know when the problem is tactical and who on the team is best equipped to solve it. They must know when a problem is strategic and be able to assess and mitigate any negative impact of external forces upon a project. They must know for example, when during a progress meeting the problem moves from being tactical such as laying down asphalt, to strategic, such as having to meet face to face with a resistant county clerk about a permit stuck in bureaucratic limbo. And the effective leader must be able to take on the transformational problem of shifting the culture of the organization based upon the emerging demands of the market. The construction industry is in dire need of such leaders. This is partly due to many of the existing leaders were excellent technicians who have been promoted to leadership roles. They were great at their previous jobs but are ill-equipped by nature or by training for their elevated roles.
---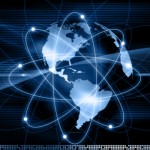 Telecommunications
Telecommunications is at an inflection point. On the Sigmoid Curve also known as the S curve, the telecommunications industry has gone through the Inception and Growth stages, and is tottering dangerously between the Maturity and Decline stages. It is at this decision point that industries determine what they want to or need to become. This is that moment when the industry needs disruptive leaders. People who by nature are trailblazers. People who are Thinkers and Doers and people who are Influencers and Relators. Additionally, the industry is in dire need of leaders with technical expertise who can lead organizations to success. Often telecommunications industry leaders lament the fact that their best engineers and technical experts are ill prepared for the leadership roles they need to fill in order to keep the company moving forward. Effective leaders at this stage on the S curve, look for other leaders to lead. And at this stage in this highly competitive and very visible business sector the competitive edge resides within leaders who are effective in unleashing the leadership capacity in others. These leaders of leaders ensure the next generation of engineers and technical experts are put in the right roles, focused on the right tasks, surrounded by the right staff and given the freedom to fail. All organizations are a combination of chaos and structure, at this stage, the telecommunications industry needs to develop leaders who have an appetite and capacity to endure, if not promote the chaos of innovation and lessen the restraints of structure.
---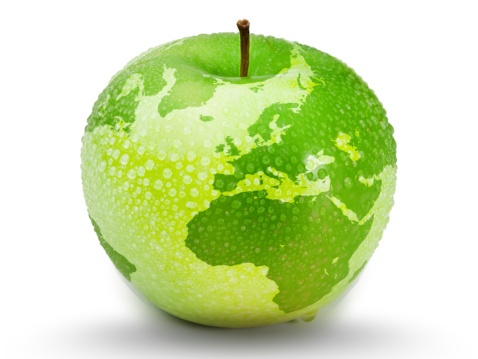 Locations
This service is primarily available within the following locations: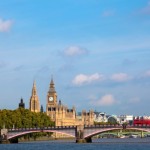 London UK
London is known to be the financial industry center for the United Kingdom. The greatest number of people work in this sector. The financial service sector occupies much of the one square mile that makes up the city center. Some of the major worldwide banking and financial organizations such as HSBC, Barclays, Lloyd TSB and Anglo American are situated in London. There are well over a million people employed in the UK in the financial services sector and well over one third of these people work within the City of London. Over 75% of Fortune 500 companies have offices in London. The headquarters for 100 of Europe's largest companies are located in London. London rivals New York as a place where global business is conducted.
---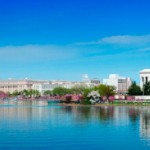 Washington DC
Washington DC is both a political and historical center. it is where the seat of government for the United States is located and the site of numerous historical museums. The headquarters for all federal agencies are located here as well. Washington DC has 15 Fortune 500 companies including: No. 13 Fannie Mae; No. 32 Freddie Mac; No. 59 Lockheed Martin Corp.; No. 99 General Dynamics Corp.; No. 122 Northrop Grumman Corp.; No. 124 Capital One Financial Corp.; No. 174 The AES Corp.; No. 185 Computer Sciences Corp.; No. 219 Marriott International Inc.; No. 289 Hilton Worldwide Holdings Inc.; No. 443 Booz Allen Hamilton Holding Corp.; No. 460 Discovery Communications Inc; No. 477 Host Hotels & Resorts Inc.; No. 481 Gannett Co. Inc.; and No. 495 NII Holdings Inc. A keen awareness of how the US Government conducts business, especially in regards to contracts and the proposal and approval process is a must for conducting business in DC.
---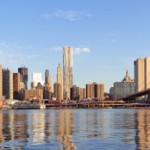 New York NY
Arguably the most economically powerful city and the leading financial center of the world, New York City hosts the headquarters of 55 Fortune 500 companies. The Financial Services industry dominate amongst the skyscrapers. Companies like J.P. Morgan, Citigroup, Goldman Sachs, Morgan Stanley, American Express, and MasterCard. They are followed by the next in line in terms of presence by Telecommunications companies such as Time Warner, Cablevision, Viacom, and Verizon. New YorukApart from big business New York is also known for big attractions. Some are actual big in size, like the Empire State Building and the Statue of Liberty. More than 40 million tourists visit New York every year. Manhattan is where most of the tourist attractions are, including, Central Park, Times Square, the Chrysler Building and others. And ferries to the Statue of Liberty on Liberty Island depart from Lower Manhattan. And for the best views of Manhattan go to the Top of the Rock at the Rockefeller Centre. Unlike Los Angeles, New York is extremely easy to navigate. And of course there is Wall Street. Wall Street runs for eight blocks from Broadway to South Street, and is located in the Financial District. The New York Stock Exchange, located at 11 Wall Street and the NASDAQ with a massive presence at 4 Times Square, New York are the world's two largest stock exchanges, and stand as monuments to New York's indomitable place in the world of international business.
---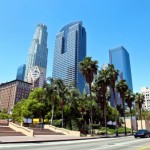 Los Angeles CA
Although it is mostly known for Hollywood and the movies produced there, Los Angeles is a global business center in its own right. Thirteen of Fortune 500 companies have their headquarters there: Walt Disney Co., Burbank; Amgen Inc., Thousand Oaks; Aecom, Downtown L.A.; Health Net Inc., Woodland Hills; Molina Healthcare Inc., Long Beach; Farmers Insurance Exchange, Woodland Hills; Jacobs Engineering Group, Pasadena, 235; Edison International, Rosemead; CBRE Group Inc., Downtown L.A.; Reliance Steel & Aluminum Co., Downtown L.A.; Live Nation Entertainment Inc., Beverly Hills; A-Mark Precious Metals Inc., Santa Monica; Avery Dennison Corp. Glendale; Mattel Inc., El Segundo. Additionally twenty more Fortune 500 companies have offices in Los Angeles: Verizon; J.P. Morgan Chase; Citigroup; MetLife; AIG; Pfizer; New York Life Insurance; Goldman Sachs Group; Morgan Stanley; TIAA; INTL FCStone; American Express; Twenty-First Century Fox Time Warner; Travelers Cos.; Philip Morris International; Time Warner Cable; Arconic; Bristo-Myers Squibb; Colgate-Palmolive. Los Angeles is a great place for business considering the mild weather. However, it is a difficult city to manoeuvre with the endless traffic jams.
---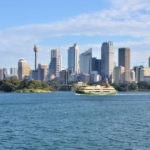 Sydney AU
Sydney, Australia, is home of the iconic Opera House, is one of the 20th century's most famous and distinctive buildings. Sydney is also the home of eight Fortune 500 companies: mining giant BHP Billiton ranked 142, Wesfarmers, chemicals, industrial and safety retailer, ranked 158. Woolworths supermarket giant, ranked 161. Next in line, is National Australia Bank at 216, Commonwealth Bank of Australia at 226, Westpac Banking Corp at 288 and Australia and New Zealand Banking Group at 352. Telstra telecommunications mega company is the eighth, ranked at 453. Speaking of ranking, Sydney is Ranked at 13th out of 189 other countries, when it comes to ease of doing business. In Sydney it is easier compared to most countries, to start a business, get construction permits, connect electricity, register property, get credit, protect minority investors, pay taxes trade internationally, enforce contracts and resolve insolvency.
---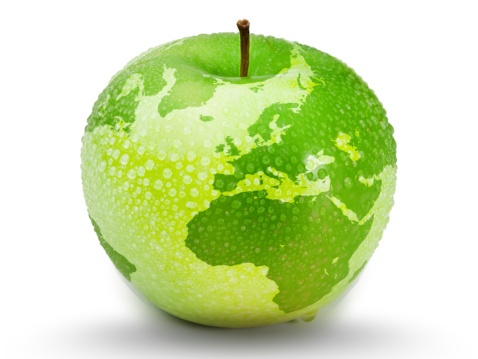 Clients
This service's current clients or employers include: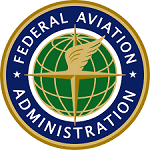 Federal Aviation Administration
The Federal Aviation Administration (FAA) is the organization responsible for managing our nation's busy skies. With more than a million domestic passengers and countless tons of cargo in the air every day, our mission is a far-reaching and critical one. Our nationwide workforce is dedicated to providing the American public with the safest, most efficient and environmentally responsible civil aviation systems and airspace possible. The FAA carries a huge responsibility – from directing air traffic in and around the nation and helping ensure protection of the public during space launches, to airport safety and inspections, and standards for airport design, construction, and operation; regulating flight inspection standards and advancing satellite and navigation technology, to developing and maintaining the Next Generation Air Transportation System (NextGen). To accomplish all this and more, the FAA relies on the talents of a diverse group of aviation, technical and business professionals to perform a variety of hands-on functions that keep air travel moving freely and safely.
Federal Aviation Administration – Click Here

---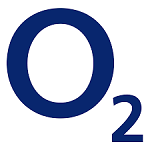 O2
O2 was formed in 1985 as Cellnet, a 60:40 joint venture between BT Group and Securicor. In 1999, BT Group acquired Securicor's 40 percent share of Cellnet and the company was later rebranded as BT Cellnet. In June 2000 BT Cellnet launched the world's first commercial General Packet Radio Service. BT Cellnet, together with BT Group's mobile telecommunications businesses in Germany, Ireland and the Netherlands, was part of the BT Wireless division. This was spun off from the BT Group in 2002 to form a new holding company, mmO2 plc, which introduced the new "O2" brand for the businesses. mmO2 plc was subsequently renamed O2 plc. O2 plc was purchased by the Spanish telecommunications company Telefónica in 2006 for £18 billion. Under the terms of the acquisition, Telefónica agreed to retain the "O2" brand and the company's UK headquarters. O2 plc became Telefónica Europe.
---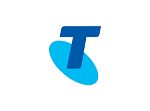 Telstra
Telstra is Australia's leading telecommunications and technology company, offering a full range of communications services and competing in all telecommunications markets. In Australia we provide 17.4 million mobile services, 6.8 million fixed voice services and 3.5 million retail fixed broadband services. We believe the more connected people are, the more opportunities they have. That's why we help create a brilliant connected future for everyone, every day. That's why we build technology and content solutions that are simple and easy to use, including Australia's largest and fastest national mobile network. That's why we strive to serve and know our customers better than anyone else – offering a choice of not just digital connection, but digital content as well. And that's why we have an international presence spanning over 20 countries. In the 21st Century, opportunity belongs to connected businesses, governments, communities and individuals. As Australia's leading telecommunications and information services company, Telstra is proud to be helping our customers improve the ways in which they live and work through connection.
---

Toyota USA
Toyota Motor Corporation is a Japanese automotive manufacturer headquartered in Toyota, Aichi, Japan. In March 2014, the multinational corporation consisted of 338,875 employees worldwide and, as of February 2016, was the 13th-largest company in the world by revenue. Toyota was the largest automobile manufacturer in 2012 (by production) ahead of the Volkswagen Group and General Motors. In July of that year, the company reported the production of its 200-millionth vehicle. Toyota is the world's first automobile manufacturer to produce more than 10 million vehicles per year. It did so in 2012 according to OICA, and in 2013, according to company data. As of July 2014, Toyota was the largest listed company in Japan by market capitalization (worth more than twice as much as #2-ranked SoftBank) and by revenue. Toyota is the world's market leader in sales of hybrid electric vehicles, and one of the largest companies to encourage the mass-market adoption of hybrid vehicles across the globe. Cumulative global sales of Toyota and Lexus hybrid passenger car models achieved the 10 million milestone in January 2017. Its Prius family is the world's top selling hybrid nameplatewith over 6 million units sold worldwide as of January 2017. The company was founded by Kiichiro Toyoda in 1937, as a spinoff from his father's company Toyota Industries to create automobiles. Three years earlier, in 1934, while still a department of Toyota Industries, it created its first product, the Type A engine, and, in 1936, its first passenger car, the Toyota AA. Toyota Motor Corporation produces vehicles under five brands, including the Toyota brand, Hino, Lexus, Ranz, and Daihatsu. It also holds a 16.66% stake in Fuji Heavy Industries, a 5.9% stake in Isuzu, as well as joint-ventures with two in China (GAC Toyota and Sichuan FAW Toyota Motor), one in India (Toyota Kirloskar), one in the Czech Republic (TPCA), along with several "nonautomotive" companies. TMC is part of the Toyota Group, one of the largest conglomerates in the world.
---

HCA Healthcare
HCA is the nation's leading providers of healthcare services, comprised of locally managed facilities that include 168 hospitals and 113 freestanding surgery centers in 20 states and The United Kingdom. With its founding in 1968, Nashville based HCA created a new format for hospital care in America. R. Milton Johnson is the company's Chairman and CEO. We are dedicated to providing the healthcare services that meet each community's local healthcare needs. We seek to integrate various services to deliver patient care with maximum quality and efficiency. Our approach includes focusing on quality; streamlining operations; sharing technology, equipment and personnel where appropriate; and using economies of scale when contracting for medical supplies and administrative services.
---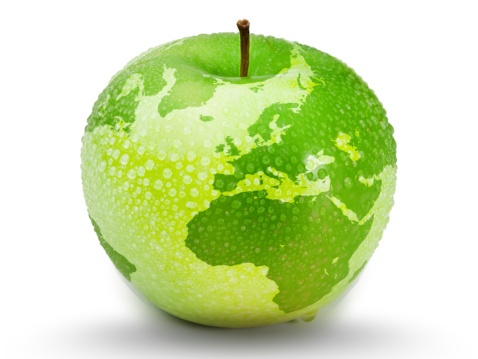 Benefits
Human Resources
Leadership effectiveness
Organizational efficiency
Higher retention
Lower costs
Higher productivity
Competitive advantage
Workforce loyalty
Innovative solutions
Employee engagement
Manager effectiveness
Management
Success culture
Innovative solutions
Organizational efficiency
Decision making
Goal attainment
Global growth
Workforce loyalty
Leadership tools
Trusted advisor
Manage change
Customer Service
Customer relations
Customer engagement
Strategy development
Market growth
Competitive advantage
Employee experience
Customer experience
Market expansion
Trusted advisor
Customer-centric
Bronze Service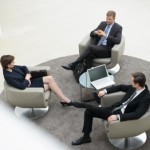 Monthly cost: USD $1,500.00
Time limit: 5 hours per month
Contract period: 12 months
Bronze service includes:
01. Email support
02. Telephone support
03. Questions & answers
04. Professional advice
05. Communication management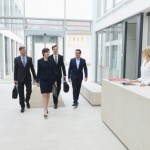 SERVICE DESCRIPTION
The Bronze Client Service (BCS) for Leadership Execution provides clients with an entry level option and enables client contacts to become personally acquainted with Mr. Tucker over a sustainable period of time. We suggest that clients allocate up to a maximum of 5 Key Employees for this service. Your Key Employees can then contact the consultant via email, whenever they feel that they need specific advice or support in relation to the consultant's specialist subject. The consultant will also be proactive about opening and maintaining communications with your Key Employees. Your Key Employees can list and number any questions that they would like to ask and they will then receive specific answers to each and every query that they may have. Your Key Employees can then retain these communications on file for future reference. General support inquiries will usually receive replies within 48 hours, but please allow a period of up to 10 business days during busy periods. The Bronze Client Service (BCS) enables your Key Employees to get to know their designated Appleton Greene consultant and to benefit from the consultant's specialist skills, knowledge and experience.
---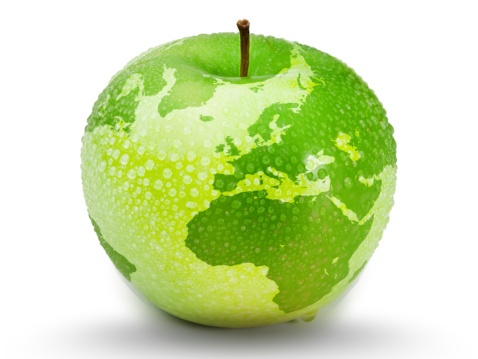 Silver Service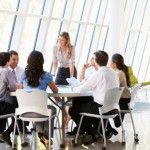 Monthly cost: USD $3,000.00
Time limit: 10 hours per month
Contract period: 12 months
Bronze service plus
01. Research analysis
02. Management analysis
03. Performance analysis
04. Business process analysis
05. Training analysis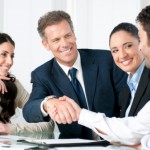 SERVICE DESCRIPTION
The Silver Client Service (SCS) for Leadership Execution provides more time for research and development. If you require Mr. Tucker to undertake research on your behalf, or on behalf of your Key Employees, then this would understandably require more time and the Silver Client Service (SCS) accommodates this. For example, you may want your consultant to undertake some research into your management, performance, business, or training processes, with a view towards providing an independent analysis and recommendations for improvement. If any research and development, or business analysis is required, then the Silver Client Service (SCS) is for you.
---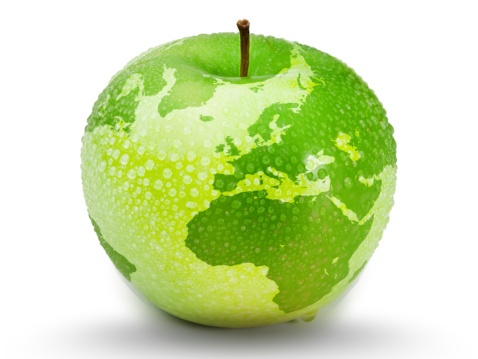 Gold Service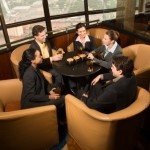 Monthly cost: USD $4,500.00
Time limit: 15 hours per month
Contract period: 12 months
Bronze/Silver service plus
01. Management interviews
02. Evaluation and assessment
03. Performance improvement
04. Business process improvement
05. Management training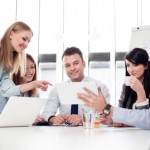 SERVICE DESCRIPTION
The Gold Client Service (GCS) for Leadership Execution is intended for more detailed evaluation and assessment, that may require your Key Employees to have monthly meetings or interviews with Mr. Tucker. These meetings and interviews can be conducted over the telephone, Skype, or by video conference if required. The consultant can also attend your business premises, an Appleton Greene office, or another mutually beneficial location, but please note that clients are responsible for the costs of any disbursements separately, including travel and accommodation. This service enables you to integrate the specific skills, knowledge and experience of your designated consultant into your Key Employee management team. The Gold Client Service (GCS) can also incorporate training workshops, business presentations and external meetings with customers, suppliers, associations, or any other business-related stakeholders.
---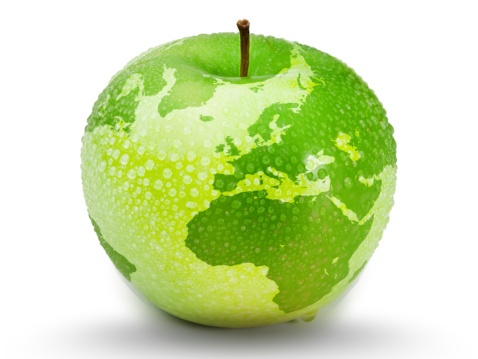 Platinum Service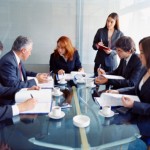 Monthly cost: USD $6,000.00
Time limit: 20 hours per month
Contract period: 12 months
Bronze/Silver/Gold service plus
01. Project planning
02. Project development
03. Project implementation
04. Project management
05. Project review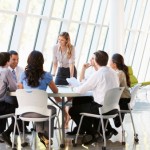 SERVICE DESCRIPTION
The Platinum Client Service (PCS) for Leadership Execution is our flagship service and will be required if you need Mr. Tucker to facilitate the planning, development, implementation, management, or review of a particular project relating to his specialist subject, which would obviously require more time and dedication. This service enables you to reserve up to 12.5% of the consultant's working month and provides a more hands-on service as and when required. If you need more time than this, then this can always be arranged, subject of course to the consultant's ongoing availability. The benefit of having an external consultant involved in projects is they provide an independent perspective and are not influenced by internal politics, day-to-day responsibilities, or personal career interest. They provide objectivity, specific knowledge, skills and experience and will be entirely focused upon the tasks at hand. The Platinum Client Service (PCS) will provide your organization with a valuable resource as and when you need it.
---