Launching Internationally
Accredited Consulting Service for Mr. Nelson BSCE Accredited Senior Consultant (ASC)
Executive Summary Video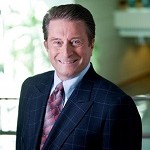 The Appleton Greene Accredited Consultant Service (ACS) for Launching Internationally is provided by Mr. Nelson and provides clients with four cost-effective and time-effective professional consultant solutions, enabling clients to engage professional support over a sustainable period of time, while being able to manage consultancy costs within a clearly defined monthly budget. All service contracts are for a fixed period of 12 months and are renewable annually by mutual agreement. Services can be upgraded at any time, subject to individual client requirements and consulting service availability. If you would like to place an order for the Appleton Greene Launching Internationally service, please click on either the Bronze, Silver, Gold, or Platinum service boxes below in order to access the respective application forms. If you have any questions or would like further information about this service, please CLICK HERE. A detailed information guide for this service is provided below and you can access this guide by scrolling down and clicking on the tabs beneath the service order application forms.
Consultant Profile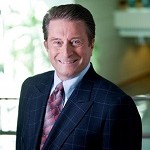 Mr. Nelson is an approved Senior Consultant at Appleton Greene and he has experience in globalization, management and human resources. He has achieved a Bachelors in Computer Engineering. He has industry experience within the following sectors: Telecommunications; Technology and Utilities. He has had commercial experience within the following countries: United States of America; Netherlands; France; United Kingdom and China, or more specifically within the following cities: Atlanta GA; Amsterdam; Paris; London and Beijing. His personal achievements include: established direct sales organizations globally; established indirect sales channels globally; first multi-million$ contracts in Saudi Arabia; first multi-million$ contracts in China and first multi-million$ contracts in Americas. His service skills incorporate: business expansion; sales process; globalization; strategic growth and executive leadership.
To request further information about Mr. Nelson through Appleton Greene, please CLICK HERE
Executive Summary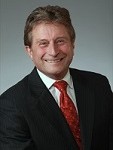 Launching Internationally
Launching internationally can be one of the most exciting ventures that a company will undertake. However, the path to success is fraught with many challenges and can stretch an organization in directions that were never contemplated. The alignment of a company's culture, structure, and human resources with their new international corporate expansion and business strategy, is critical to successfully launching into new international markets. As globalization expansion goals are being considered, it is all the more important that corporate alignment with its' existing team, a company's most valued asset, is integrated into the international launching strategy and carries through to new international markets and staff. This service requires multi-departmental participation and uses a unique stakeholder management approach, which is constantly focused on the alignment with all departmental stakeholders throughout the execution of each of the service objectives.
The world offers many opportunities to launch a company's products and services. Whether launching into Asia Pacific, N. America, Europe, Latin America , the Middle East or Africa a careful and methodical review must be undertaken through a need and culture prism. This step is a critical part of this service offering and provides a unique proposition to not only identify and prioritize the targeted markets, but also introduce clients as required to hundreds of proven professionals from multiple disciplines including sales, technical support, marketing , engineering and possible re-sellers. Therefore, a company needs a talented "coach" that has the experience necessary to guide the client successfully through the many challenges and help the client avoid many pitfalls as they launch internationally.

---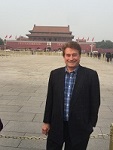 Service methodology comprises 5 succinct steps.
The first step: Pre-consulting client engagement with key company executives to better understand the company culture, successes and failures to dates, perceived challenges, current solutions and services, competitive landscape and their 3-5 year plan. The focus of this step is to understand the company aspirations and the platform on which they can build an international business. Also, during this phase a through discussion of their targeted international markets and the basis for their current international preconceptions.
The second step: Meet individually with the product marketing, sales, product support and technical support organizations to have an in-depth review by department of the products and services that are targeted to be a part of the international launch. During this phase a preliminary determination will be made to understand the scope of modifications to the marketing, sales, product support product support and marketing organizations. A thorough review of all relevant marketing collateral will made to determine a viable international product offering for the targeted markets. The output of this phase will be an estimated level of effort that will be required from marketing, sales, product support, technical support and product development, if any, to support a launch in the targeted markets.
The third step: Chair consolidated group meetings with sales, marketing, product support and technical support organizations to seek alignment between all organizations.
The fourth step: Consolidate all of the inputs and report to the senior management team where gaps exist and present the level of effort determined for a successful international launch in the prioritized and recommended target markets. A Gantt chart that includes all pre and post launch activities will also be presented and discussed.
A fifth and final step: Present to senior management an on-going consultancy plan to assist with identifying international sales and support professionals for each target market. This will include the introduction of potential sales and support professionals and indirect channels including possible distributors, value added re-sellers and OEMs.

---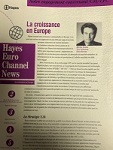 Service Options
Companies can elect whether they just require Appleton Greene for advice and support with the Bronze Client Service, for research and performance analysis with the Silver Client Service, for facilitating departmental workshops with the Gold Client Service, or for complete process planning, development, implementation, management and review, with the Platinum Client Service. Ultimately, there is a service to suit every situation and every budget and clients can elect to either upgrade or downgrade from one service to another as and when required, providing complete flexibility in order to ensure that the right level of support is available over a sustainable period of time, enabling the organization to compensate for any prescriptive or emergent changes relating to: Customer Service; E-business; Finance; Globalization; Human Resources; Information Technology; Legal; Management; Marketing; or Production.

---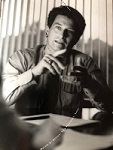 Service Mission
The service mission is to help companies launch into international markets while minimizing the many risks inherent during the launch. Mr. Nelson has the unique experience and capability to coach multi-cultural hi-performance sales organizations to successfully launch into international markets, while keeping alignment with HQ professionals and goals. He combines this with a tactical plan to successfully prioritize and penetrate the agreed global markets. He also has an extensive contact base of professionals that are "known hi performance " sales, marketing, support and re-seller professionals around the globe; therefore, he can assist a company to quickly launch internationally while minimizing risks.
Many companies will not elect to have a direct sales organization from the onset of the launch due to the expenses involved. Therefore bringing to the client an extensive contact base of "high performing" professionals and enterprises that include industry professionals, distributors, value add distributors, value add re sellers and OEMs significantly reduces risk and speeds up an international launch.
Launching internationally while minimizing risks requires corporate alignment, market knowledge, cultural awareness, fulfilling the market need or creating the need, access to industry professionals and well thought out pre-launch and post-launch execution plans. As a respected sales and marketing global leader with a large contact base, Mr. Nelson is a recognized for successfully launching multiple companies into N. America, Latin America, Asia Pacific, Europe and the Middle East and Africa markets, lowering the clients international launch risks. He has many global references from supervisors, professional colleagues, customers and re-sellers attesting to his knowledge and many successes of launching companies into North America, Latin America, Asia-Pacific, Europe and the Middle East and Africa.

---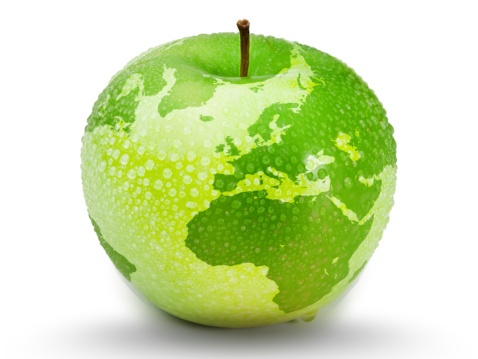 Service Objectives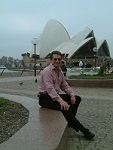 The following list represents the Key Service Objectives (KSO) for the Appleton Greene Launching Internationally service.
Product Viability
In accessing product viability for international markets, it is important to also take into consideration some advantages and disadvantages of international trade which may be different in each of the global markets that are being considered. Advantages: Enhance your domestic competitiveness, increase sales and profits, gain global market share, reduce dependence on existing markets, exploit international trade technology, extend sales potential of existing products, stabilize seasonal market fluctuations, enhance potential for expansion of your business, sell excess production capacity, maintain cost competitiveness in your domestic market and expansion brought about by international trade could accelerate the advantages of taking your company public. Disadvantages: You may need to wait for long-term gains, need to hire staff to launch international trading, modify your product or packaging, develop new promotional material, incur added administrative costs, dedicate personnel for traveling, wait longer for payments?, apply for additional financing deal with special licenses and regulations , need to set up specialized and cost effective conferencing and communications tools. Other Considerations: During this phase a detailed review of the product or services will take place. Interviews with senior management, product marketing, product / technical support and engineering, if required will take place and a template will be defined that will govern the considerations and priorities of launching in North America, Latin America, Europe, Asia Pacific, Middle East and Africa. Estimated market opportunity size will be a key part of this objective. Other considerations for each of these markets will include competition, target pricing, product modification requirements (if needed), human interface requirements, technical support, government regulations, homologation requirements, documentation and language considerations and Intellectual Property Rights protection.
Pre-launch Considerations
Mr. Nelson will be actively involved as a coach in all pre-launch and launch activities. Before discussing a successful launch, it is very important to consider some items that are sometimes are overlooked. These include the company not being able to support fast growth, the product falls short of claims and gets negative press or the product is "disruptive" but there is not a market for it. Therefore, the company needs a plan to ramp up quickly if needed, delaying the product launch until the product is ready and spending time to analyze the market and determining who will be buying the product and the needed price to be competitive. Other pre-launch considerations: Start early and not expect that t you will have immediate press coverage. Therefore, begin the preparation of the launch plans well in advance of the actual launch. Part of the launch plans should make the product available to key influencers as early as possible. These people should be targeted as potential resources to talk to the analysts about the product before the actual launch. These plans should also include the briefing of industry analysts early and writing compelling briefing requests. Remember, they will prioritize their time and therefore it is the client's responsibility to insure that well stated white papers or other written documents are presented to convince them that their time is well invested if they provide the media coverage that is desired. In concert with these efforts seed the social space with carefully planned disclosures of "official information" by unnamed sources. Never plan for a major press release unless you have a truly "disruptive technology" that is actually available or you have a large product launch budget that includes not only paid for press coverage and a high profile launch events. Further, after the initial press releases, continue to provide additional new press announcements. These can include successful use cases, customer stories that preferably include their return on their investment by using the product. Channel partners are a valuable asset. Involve them early as they have a financial stake in the successful launch of the product. Having multiple sources talking about the initial product release increases the chance of additional press coverage. Subsequent, follow this "chat" and reach out to these sources to make them an ongoing ally. Another important tool, if used correctly, can seed the market quickly if the client provides free trials, product videos and / or other sales collateral early in the launch.
Launch Considerations
Marketing is at the core of an international product launch. A successful product launch would mean higher sales and production, whereas a launch that fails to market the new product effectively will cause a significant loss to the company. Companies face a number of problems and challenges in the process of launching their product. These obstacles do not stop at only national companies but are more evident and cause for concern in global launching. The most common and significant challenge in an international product launch would be the existence of varied cultures and the development of multi-cultural nations today. To increase cost effective value, durability and lifetime of products, companies speed up commercialization and face the challenging everyday economic changing trends. One of the biggest challenges in a global product launch is ensuring the delivery of accurate and current products and marketing materials to the correct distribution channels and sales groups cost effectively and securely. Some of the other challenges faced include supporting public relations across multiple markets, ensuring of consistent testing and qualifications, addressing the unique costs which associated with each individual country launch, ensuring that international requirements of products for marketing, QA, sales and engineering are met, planning press tours in multiple languages with the country specific presentations along with training sessions and seminars. When establishing growth targets, taking into consideration of the customer demographics or increased or decreased competition is crucial. A successful international product launch includes well-planned pre-launch and launch plans. Also critical is the alignment of all HQ departments. In an international product launch, throughout the entire process from designing the product, building it and managing the development of support and services is vital, especially for complex products . Other than being the first product in the market, innovative ideas and services of products is also a strong plus contributor to a successful launch. Adding to the challenge for a successful product launch are the product life cycles which are continuing to decrease while at the same time there is a rise in introduction to new products along with product complexity.
Channels to Market
No company can succeed; much less survive, without effective sales strategies. Two basic strategies are the direct sales channels and indirect sales channels. Understanding what these strategies mean and how they can best be implemented can are essential to long-term success. The most common definition of sales strategy deals with your approach to the customer. Direct sales requires a direct sales organization that sells the product or service directly to the end user customer. You can phone the customer, see her face to face or even use email. The communication link between the company and the prospective customer is direct. Direct or "business to consumer or business to enterprises" is one strategy. When engaging in indirect sales, a company uses some type of go-between and does not directly contact the customer, except for support when requested. The go-between could be a re-seller. There are several different re-seller profiles to be considered, depending on the market, product and end user. These channels include distributors, value add distributors, value add re-sellers, OEMs, and manufacturers' representatives which are either commissioned or mark up the product prices to make their profit. Indirect is also known as B2B or business to business. Benefits of Both Sales Channel Strategies: One major benefit to a direct sales strategy is that you have a high level of influence on your customer and know exactly how your customer feels about your product or service because of the direct communication. A benefit to the indirect sales strategy is that the company can expand its geographic reach without having to hire a large sales organization. Another benefit to an indirect strategy is that oftentimes the costs associated with sales are directly in proportion to how successful the re seller is. While large markets, such as the US, have an enormous number of re seller's, the real challenge is not finding re-sellers but to identify and recruit the ones that will proactively sell and market your product. Often companies have false starts in new markets because they just focus on signing up a large number of re-sellers that are purely opportunistic. Some key elements necessary to drive success include partner programs that defines the roles and responsibilities of all parties, compelling business terms that reward revenue growth by offering a tiered discount structure, a meaningful competitive differentiation, an ideal customer profiles and business scenarios, sales and technical training and a demand generating marketing programs. If selling via indirect channels, in the initial stages of penetrating a new market, the focus should be on making re sellers self-sufficient as quickly as possible through training and coaching so that you can realize the benefits of leveraging their organizations. Focus should also be on sales initiatives as opposed to marketing, being deliberate in targeting customers that can bring credibility and prestige to your customer list. Winning local reference accounts which can be leverage for future sales is critical to ongoing growth.
Gantt Chart
As outlined , a successful product launch is critical. The timing for a product launch must start many months before the actual launch. While consulting with senior management, product marketing, sales management, product support, technical support and product development to define a Gantt chart that defines the schedule and timing for, market / product viability studies, estimating market size, competitive analysis and researching government regulations. The market / product viability studies will determine if the products are viable for the targeted market. Government regulations, cultural restrictions, excessive costs to homologate, availability of the right professional sales and support personnel and import duties and tariffs , to name a few, may determine that the product is not viable. Estimating market size is critical. Depending on where a product is in its' life cycle and other variables may determine that the size of the market may not justify the expenses to launch the product. Competitive analysis is critical as understanding where the competitors are in the market relating to their market penetration, product pricing, customization for particular market and product features and benefits to name a few . Researching government regulations is essential to determine if meeting government regulations can be met at a cost to support the market strategy. Sometimes it may not be feasible without spending a lot of money to meet the regulations. This includes the defining any homologation requirements and related costs. Critical to the Gantt chart is the allocation of timing for all pre-launch and launch activities. These are defined in the service objectives. This includes the recruiting of either the direct or indirect sales channels, developing the marketing collateral, press releases and content.
---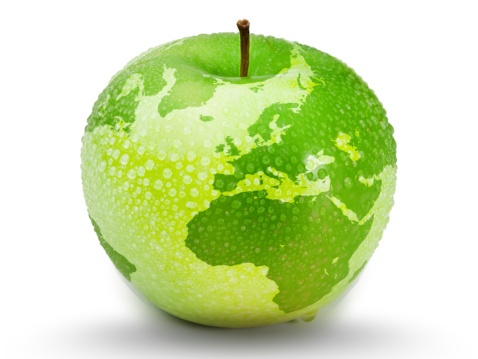 Testimonials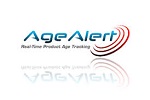 Polymer Aging Concepts
"I have worked with Mr. Nelson for a number of years. His skill sets in management, consulting, marketing sales and investment are unparalleled. He takes command of opportunities and closes the deal. And he does it in a respectful person-to-person environment. Couldn't recommend him more highly!"
---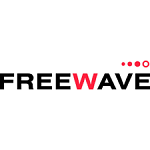 FreeWave Technologies
"Mr. Nelson has a tireless work ethic and is willing to do what is necessary to be successful. He has an extensive international background. While at FreeWave, he built reseller partner coverage models in Asia Pacific, Latin America and the Middle East by leveraging some of his long term contacts and extensive international experience. He has demonstrated expertise and developed opportunities in "IoT" wireless communications for "Smart Utilities", "Smart Cities" and Oil and Gas SCADA networks. Mr. Nelson has a passion for international sales/business development, respected by his peers, is a team-player and willing to work hard to build the business from the ground up."
---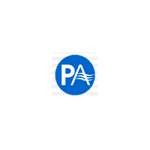 Pacific Advantage International
"As CEO of Pacific Advantage, I have worked with Mr. Nelson while he held international sales management positions with three different companies. He is a top professional in the international business area and knows the right partners, the right process to engage them and how to drive large sales opportunities. Pacific Advantage has worked on projects with Mr. Nelson that include IoT wireless solutions including Smart Cities, Smart Utilities, Enterprise / Government Security, SCADA Networks and Cyber Security. However, I can recommend Mr. Nelson to any technology company seeking to expand internationally and would be available to speak live should that be needed as well."
---

Digital Transmissions Systems and BulletIn.net
"As a member of the Board of Directors and a consultant to Digital Transmission Systems, I had frequent contact with Mr. Nelson as he guided the company's entry into wireless data. He created this new business that generated 35% of the company's revenues in less than 3 years and helped position the company for its IPO. After this very successful sales ramp up, he convinced the company to create a replacement product line that became the wireless back-haul standard in China. As Chairman of the Board at Bulletin.net, Mr. Nelson reported to me in his role as President and COO. Previously he had been the General Manager of the Bulletin Division of TWS Wireless and responsible for their entry into the US market. After the-spin out, he led the company through 2 rounds of financing totaling $16.5 million and signed a major VAR agreement with Vodafone-UK to resell our products to their enterprise customers. Later he convinced Mail.com to an OEM re-seller and make a $2 million investment in the company. Ultimately helped the company exit by selling controlling interest to a private investor."
---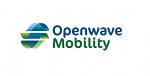 OpenWave Systems
"As the Global Practices Director, Mr. Nelson was responsible for leading business development and sales for OpenWave's Location practice world-wide. He did an excellent job of applying his deep understanding of Location and Location applications to develop business opportunities, including the sale of significant engagement to an EMEA carrier valued at over $1 million USD. Mr. Nelson's positive, can-do approach was very helpful as he worked to design and develop his practice."
---
More detailed achievements, references and testimonials are confidentially available to clients upon request.
---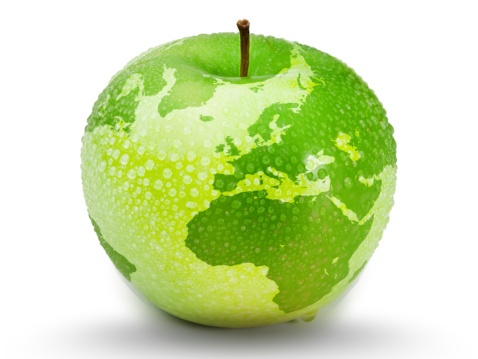 Industries
This service is primarily available to the following industry sectors:
Telecommunications
Telecommunications is a universal term that is used for a vast range of information-transmitting technologies such as mobile phones, land lines, VoIP and broadcast networks and most networks casting are administered worldwide by an agency of the United Nations called the International Telecommunication Union (ITU). Most countries have their own agencies for enforcing the various regulations in their respective countries. There are many technologies which can be used to put together a network. These technologies include wireless devices like telephones, cellular, microwave, fiber optics, satellite and the telegraph. These technologies use a mixture of wireless and wire-line. However, the trend is to replace wire-line / cables with wireless as the time to deploy is significantly less, especially for long distances. A major consideration is also security. Whether using wire-line or wireless technologies, networks are quite vulnerable to being "hacked". This major concern has spawned a new industry name cyber security. This is the science of protecting networks.
With the exploding industry sector referred to as IoT, or Internet of Things, many networks have new vulnerabilities as "sensors" are now wireless and can be "hacked". These sensors are controlling power plants, homes, office buildings, utility companies, government networks, aircraft, ships, oil fields and manufacturing companies, just to name a few. The launch of telecommunications equipment and software globally is an enormous business opportunity, however highly regulated. Companies that have new technologies that protect , augment or provide telecommunications infrastructure has to carefully weigh the regulations governing these solutions in each country that they are targeting.
---
Technology

Technology is radically reshaping everything that we daily encounter. At the heart of most technologies are microchips , or miniature computers which are pervasive in every industry sector. This includes any type of computers, automobiles, airplanes, the space shuttle, all transportation devices, utilities, appliances, communications, power plants, robotics and drones, just to name a few. The exponential rate at which technology is being discovered, just in the last 25 years, is mind boggling. Can you imagine what our lives would look like if HIV drugs, genome sequencers, robotics space station, electric cares, wireless internet connections, the space station, landing on Mars, digital cameras, lap-top computers, smart phones, cloud computing, drones, fuel injectors, smart appliances Nano technology, pilot-less cars, and airplanes just to name a few?
Technology will become even more pervasive as the Internet of Things will bring more and more technology into our homes, offices, utilities, airplanes, cars, security systems, environmental monitoring and just about anything that is relying on sensor data. Technology has had a significant impact on the plummeting costs of energy. This has changed the way the world does business by reducing the costs of business to business transactions. These reduced transaction costs, driven by changes in government policies and improved communications infrastructure, have led to a wide array of business practices referred to as globalization. Companies that do not embrace technology cannot compete, therefore, the world is craving new technology. Hi-tech companies have an enormous opportunity by diversifying into international markets. However, this will require partnering with smart distributors, value added re-sellers and OEM's that know their markets and how to introduce new technologies.
---
Utilities

The Challenges: Today, all utilities face a varied list of new threats and obstacles that force them to carefully examine their business model and operations core. There are many challenges that Utility companies are facing, economics being the first. For example, most developed countries utilities are growing more slowly. But they have enormous demands to increase loads in many areas while the infrastructure in many regions is aging. New regulations are forcing the capacity expansion with renewable energy and the replacement costs are high. While at the same time there is pressure to keep rate increases to a minimum, limiting investment capital. Many new technologies however, introduce uncertainty. An example is shale gas. While the technology has pushed down gas prices and has transformed North America's previous dependencies on imported oil, we still do not understand what the impact can be on the environment.
The Opportunity: The principal public utilities are being maintained by local or state governments. All utilities are facing increased security requirements due to the dependencies that the mass population and governments have on electricity, water, gas and sewage. Therefore, technology and telecommunications companies have a large opportunity to automate the utilities' Scada systems. This automation however, does not come without the need to be aware of the possible security impact that is widespread with the IoT "Internet of Things" proliferation going forward. IoT will be the wave of the future. Utility companies can install wireless sensors, security cameras, VoIP (voice over IP) and WiFi networks to communicate with the outside world, if and when needed. Scada networks will also need revamping to comply with IoT standards. Therefore the technology, telecommunications , Scada and security sectors have enormous opportunities in most international utility markets.
---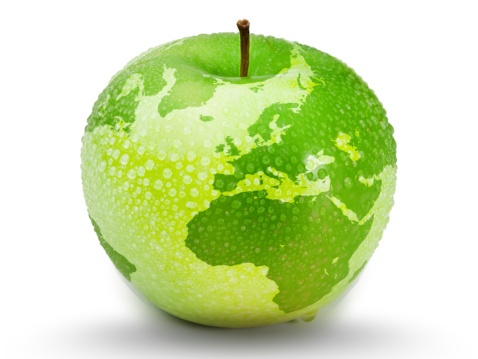 Locations
This service is primarily available within the following locations: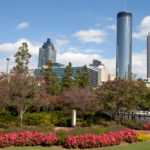 Atlanta GA
Atlanta's international profile continues to rise. This year, Atlanta was ranked sixth in the world by A.T. Kearney's Global Cities Outlook for its opportunity to be one of the most competitive, influential cities in the world. Additionally, the Brookings Institution named Atlanta as one of 19 "knowledge capitals" in the world, attributing to its' talented workforce, research institutions, and role as a growing innovation center. Supporting this growth in international exports, the Hartsfield-Jackson Atlanta International Airport is the world's busiest and most efficient passenger airport for the 18th consecutive year. Atlanta hosts a large number of telecommunications / technology companies and several "technology incubators". This positions Atlanta technology companies to be at the forefront of looking for international expansion. Atlanta has also become a favorite "film making city", also fanning technology companies to support the growth in this industry. Atlanta is also an attractive U.S. destination for foreign direct investment. In the last twelve months, two large companies, Germany-based Bauerfeind, U.K.-based Sage Group PLC, and Brazil-based Merchant e-Solutions relocated their North American Headquarters. This has created more than $13M of foreign investments in Atlanta, creating more than 600 jobs. In effort to further Atlanta's foreign investment strategy, Atlanta has the Metro Atlanta Foreign Direct Investment plan as part the second phase of the Brookings Institution's Global Cities Initiative here in Atlanta. Through this strategic effort, Atlanta is better equipped to attract international investment. This will strengthen Atlanta's economy and create stable, high-paying jobs for a talented workforce. Atlanta's exports have also increased by $1.3 billion since the launch of the Atlanta Metro Export Plan (Atlanta MEP). There have been multiple missions to seven countries including Cuba, Japan, France, the United Kingdom, South Africa, and Singapore. Atlanta is well positioned to continue to elevate its international presence. For international companies wishing to launch in Atlanta, there is an excellent labor pool of professionals and possible investment funds available to set up in Atlanta. There is also an active hi-tech community and appetite for telecommunications, technology and utility technologies. Major Atlanta based international companies include Delta Air Lines, Coca Cola, Home Depot, United Parcel Service, Georgia Pacific, NCR, EarthLink, Oxford Industries and Race Trac Petroleum. In addition over 75% of the Fortune 1000 companies have a presence in the Atlanta area, and the region hosts offices of about 1,250 multinational corporations.
---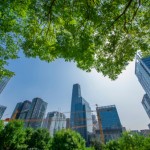 Beijing CN
Beijing, previously named Peking, is the capital of the People's Republic of China and the second most populous city in China with more than 22 million people. The city, located in northern China, is governed as a municipality under the national government with 16 districts. Beijing is the second largest city in China, just after Shanghai with 24.1 million in 2017. Beijing is also home to the headquarters of most of China's largest state owned companies. Beijing is rich with ancient culture and has seven UNESCO World Heritage sites. Beijing also has 91 universities which are constantly ranked the best in China. For western companies looking to have a presence in China, a labor pool of well qualified and educated English speaking professionals are readily available. Please note that today there are 52 of the fortune 500 companies have their HQ in Beijing, more than any other city in the world. Mr. Nelson represented multiple high tech companies over the past 30 years. During this time, a substantial part of his focus and revenues have come from China. When I first traveled to China in 1995 cars were extremely rare, mobile phones were non-existent and when I needed to make an international call, it was booked in advance with the hotel operator. Today, Beijing has traffic jams that consist of cars, bicycles, and people pulling rickshaws or other human pulled contraptions. While, walking down a street in Beijing all professionals and university students will be talking on cell-phones. It is also not possible to walk anywhere that you will not see massive new construction projects. Western technology companies wishing to do business in China that provide wireless telecommunications, SCADA , drones, network security and IoT technologies will find an eager market. However, I do not recommend a "direct sales organization" from the onset. Rather, partner with some of the hundreds of hi-tech re-sellers that are always looking for western technology. There are also many excellent, English speaking re-seller organizations looking for western technologies. Noteworthy, is that other large Chinese cities like Shanghai, Nanjing, and Guangzhou. Shenzhen, Hangzhou, Chengdu, Xi-an and Chongqing, to name a few, all have representation that is either HQ or local presence in Beijing. While looking at international companies based in Beijing, it is important to remember that most large Chinese companies are owned by the government. These companies include Air China, Lenovo, Datang Telecommunicatioins, Bank of China, China Petroleum Company, China Mobil, China Unicom and China Satellite Communications Company.
---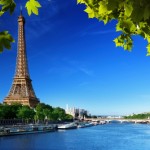 Paris FR
Paris is the capital of France and most populous city of France, with a population of 2.2 million. The "Paris region" has a 2016 population of 12.1 million, which represents 18% of France's population. Paris is one of Europe's major centers of finance, commerce, fashion, science, and the arts. The Paris region is France's leading economic region and one of Europe's foremost business hubs. The Paris region represents 31% of the French nation's GDP and 4.6% of the European Union's GDP, ahead of Greater London. The GDP of Paris is approximately 1/3 of France's GDP of $2.5 Trillion $ in 2016. According to official estimates, in 2013-14 the Paris Region had the third highest GDP in the world and the largest regional GDP in the European Union. Paris is also acclaimed for its' air-transport hub served by two international airports: Charles de Gaulle and Orly. The Paris region brings together a high density of technology companies including many startups and is and one of Europe's highest concentrations in the science and technology sectors. For this reason France and the Paris region in general, is an ideal location for French companies to be looking at launching their technology outside of France and for non-French companies to be looking at how to penetrate the French market, especially in the Paris region. The Paris region is also known for its excellent education system and has a highly qualified workforce that provides 23% of the jobs in France. A few of the international companies based in Paris include, AXA, Total, BNP, Carrefour, Airbus, Astrium Industrials, Citroen, Michelin, Sagem, Thales Group and Thompson CSF.
---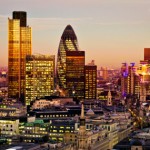 London UK
"London is the most influential city in the world", according to Forbes in 2014. London is also a major European economy. The Gross Output per person in London is more than double than the rest of the UK. Also noteworthy, according to many financial analysts, is that all cities in the UK except London were still worse off than they were before the financial crisis. However, overall the UK trade deficit narrows even in light of the UK exit (Brexit) from the European Union. London also contributes 22% of the UK GDP although London only represents 12.5% of the UK population. London is a financial power house. Canary Wharf, London's Wall Street, is one of the biggest financial centers in Europe. More than one half of the top 100 listed companies (FTSE 100) also have their HQ in London. Further, 75% of the Fortune 500 also have offices in London. London also has 485 overseas banks, more than any other city in the world. London is also prime for technology, telecommunications and utility centric exports. A very large concentration of small, fast growing technology companies are also concentrated in London. Also noteworthy, is a large growing number of technology companies that are making their home in the "Silicon Roundabout" also located in London and is and these firms are poised to take advantage of Global emerging markets. A 45 minute rail ride will take you to Cambridge that is home for many hi-tech companies and is also a technology incubator. Cambridge also has several universities and has an excellent pool of well-trained technology professionals. A few of the London based international companies include HSBC, Royal Dutch Shell, BP, Barclays, GlaxoSmithKline, Aviva, UniLever, Vodafone, Anglo American, Tesco, Prudential, Astro Zinica, Rio Tinto, BT Group and UBS.
---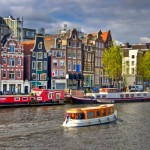 Amsterdam NL
Amsterdam is the financial and business capital of the Netherlands. Many foreign companies have chosen Amsterdam as their first international outpost. It has an excellent labor pool of professionals and is extremely hospitable to foreigners. Amstelveen, a municipality in the Netherlands and is a suburban part of the Amsterdam metropolitan area is an ideal place to locate their initial entry in Europe. 180 nationalities live in Amsterdam, making it the most international city in the world. Europe may be physically small when it comes to continents, but its compact size has done nothing to curtail its vast range of languages and different cultural practices. Therefore, having an effective entrance into the European market relies on your ability to localize – something which the diverse population of Amsterdam can easily accommodate. In addition, Amsterdam is one of the few European cities that is comfortable operating in a non-native language. The Dutch are far and beyond the best non-native English speakers in the world and they have a grasp of the language that is arguably better than the average foreigner. Only the UK and Ireland has a better English comprehension in Europe and outside of North America. Language is an essential ingredient for doing business (if English is your company's language of operation) and perhaps one of the driving factors for companies choosing London, Dublin or Amsterdam for their European HQ. However, where the Netherlands beats London or Dublin is in the diversity of other languages spoken. As an example, 71 percent of IT-related professionals can also speak German (Germany is the United States' largest European trading partner) and 29 percent speak French, which is essential for capturing the Benelux region. Add this to the 180 different nationalities in the city and you have some very useful skills that can be offered to businesses in the early stages of their first European / International venture. It is also to be noted that Schiphol airport offers an incredible number of connecting flights all over the world – with 70 direct daily flights to London, a dozen to New York, and even a handful for the 11+ hour slog to San Francisco. A few of the major international companies based in Amsterdam include American Express, Cisco, KLM, Logica, Mattel, Marriott International, Nike, Philips, Sony and Tommy Hilfinger.
---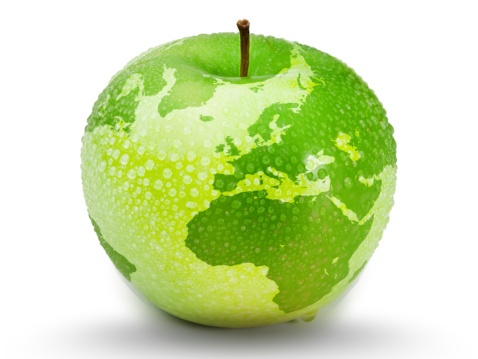 Clients
This service's current clients or employers include: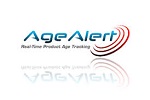 Polymer Aging Concepts
R & D company focused on deploying an IPR protected technology that will detect the aging of polymers. Polymer Aging Concepts has developed a simple, low-cost thermal age sensor called AgeAlert that can be used to project the remaining useful thermal life of virtually any product that degrades due to temperature and humidity. This wired or wireless sensor, bonded to the monitored product or product packaging, constantly integrates the aging effect of temperature for virtually any product for which thermal aging data is available. The heart of AgeAlert tag technology is a patented conductive composite sensor that measures the changes in resistance with its integrated thermal history. AgeAlert sensors eliminate the need for thermal data logging to provide the effect of a complex thermal environment. Products/Services: Polymer Aging Concepts, Inc. has demonstrated degradation-sensing technology for electrical equipment such as motors and generators, transformers, and wire/cable insulation. First product introduction for motor/generator winding applications is scheduled for early 2010. The company will leverage AgeAlert technology for sensors in related materials such as wire and cable products, industrial rubber products, automotive tires, and transportation infrastructure such as asphalt pavement. Additional research will open additional markets to patented AgeAlert technology including food products, pharmaceutical products, building materials, composite structures, solid propellants and ordnance. Polymer Aging Concepts is aggressively pursuing Small Business Investment for Research funding and strategic partnerships to develop these additional product areas. Technologies/Special Know-how: Polymer Aging Concepts, Inc. owns the intellectual property for AgeAlert technology through four pending US patent applications and two international patent applications. Its close association with Georgia Tech provides an established research and development infrastructure capable of rapid product engineering for its customers.
---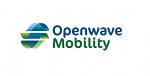 OpenWave
OpenWave is a leading innovator of software applications and infrastructure solutions, OpenWave Systems (NASDAQ: OPWV) enables revenue-generating personalized services in the mobile and broadband space. OpenWave Mobility empowers mobile operators to manage and monetize encrypted and unencrypted traffic. We have a rich legacy. At the turn of this century OpenWave Mobility (then Phone.com) invented the mobile internet by creating foundational technology including HDML and as a founder member of the WAP Forum. Today we offer the industry's most scalable NFV platform and using this our solutions alleviate RAN congestion, create new revenue opportunities and unify subscriber data. Our company provides solutions to mobile operators for Traffic Management and Subscriber Data Management. OpenWave Mobility has deployed all-IP traffic solutions with over 40 of the world's largest service providers, and today provides services utilized by more than 1.5 billion subscribers. The company has built a robust portfolio of Intellectual Property, which is growing month by month and today has a global presence headquartered in Silicon Valley California. OpenWave Mobility is owned by Marlin Equity Partners, a leading investment firm with over two billion dollars of capital under management.
---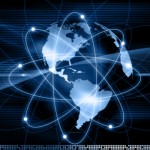 Digital Communication Associates
Digital Communication Associates, short DCA, is a company in the telecommunications industry, which was located in Alpharetta, Georgia, United States.Digital Communications Associates was founded by John Alderman, who led the company until 1981, when he was replaced by Bertil Nordin. In February 1983, DCA went public, raising 24 million USD Later, Garry Betty (1958-2007) was CEO of DCA, until he left for Earthlink in November 1996. Together with Intel, DCA had designed the DCA/Intel Communicating Applications Specification (CAS). It defines a standard, high-level programming interface for data communications applications. The DCX format is the standard file format for storing FAX images in CAS. DCA was in the market of producing T-1 multiplexers. In 1994, DCA of Alpharetta, Georgia, was acquired in 1994 by Attachmate Corporation of Bellevue, Washington. In 1981, under the leadership of Bertil Nordin, DCA acquired Technical Analysis Corporation (TCA), the makers of the Irma Board which enabled PCs to function as 3270 terminals to an IBM mainframe. In September 1986, DCA bought Cohesive Networks. In 1986, DCA acquired Microstuf, makers of the Crosstalk Communications package together with their flagship product, the terminal emulation program Crosstalk. In 1991, DCA acquired Cincinnati-based InterComputer Communications Corporation (ICC), makers of the INFOConnect line of terminal emulation and file-transfer products (focused on the Unisys ecosystem), OpenMind (collaboration) and RLN (remote lan node).
---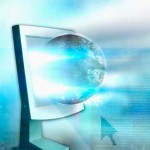 Digital Transmission Systems
Digital Transmission Systems, Inc. manufactured a range of products for the telecommunications industry. Its proprietary products facilitate network access, bandwidth management, network control, and delivery of digital telecommunications services. The company's products include Microflex, Flext1 and Flexe1 product family, Flext1/E1 System Architecture, IP Processor products, and Interflex. Its primary customers are long-distance carriers, domestic and international wireless service providers, and domestic and international re sellers/integrators. In January, the company approved an Employee Stock Ownership Program (ESOP) that would purchase all DTS equity instruments held by Wi-LAN. Manufacturer of components designed to build, access and monitor high-speed telecommunications networks worldwide and wireless spread spectrum radios. The company's components and products include the FlexT1/FlexE1 integrated network access product lines and microFlex cross connect systems enabling domestic and international wireless service providers, telephone service providers and private wireless network users to access equipment performance at remote cell sites with an internet or intranet interface.
---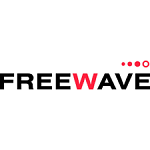 FreeWave Technologies
A global leader in industrial wireless and military unmanned systems, FreeWave Technologies provide critical communications solutions to government, public utilities, military, and commercial clients. FreeWave is uniquely positioned to understand and address many of the wireless networking challenges that have surfaced due to the widespread proliferation of "The Internet of Things" They have delivered world class IoT platforms to thousands of industrial and unmanned systems customers. With that experience, they are now focused on the deployment of intelligent applications at the edge of industrial networks and unmanned systems. With over 20 years of RF innovation under its belt, FreeWave is the undisputed leader in military unmanned systems and industrial wireless. Millions of our best-in-class, outdoor, ruggedized radios have seen action in some of the most harsh and dangerous places in the world. Our new Industrial IoT (IIoT) programmable radio platform makes Fog Computing, M2M and the Intelligent IIoT a reality. If it's mission-critical intelligent wireless, it's FreeWave.
---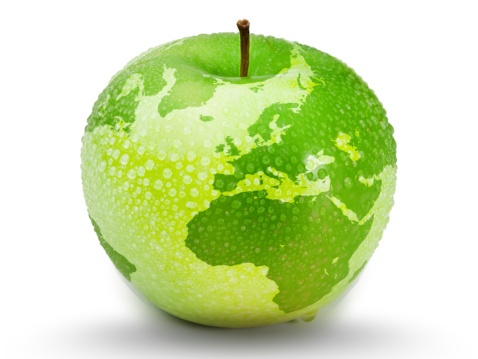 Service Benefits
Globalization
Business development
Strategy formulization
Global branding
Vision
Cost effectiveness
Global partnering
Wider market
Leverage capacity
Diversification
Company valuation
Management
Improved profits
Increase revenues
Strategic direction
Minimize risk
Strategy development
Competitive advantage
Shared vision
Corporate effectiveness
Resource alignment
Compliance accuracy
Human Resources
Reduced uncertainty
Team effectiveness
Decreased turnover
Competitive advantage
Lower costs
Workforce loyalty
Organizational efficiency
Decrease risk
Diversity
Recruitment efficiency
Bronze Service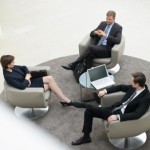 Monthly cost: USD $1,500.00
Time limit: 5 hours per month
Contract period: 12 months
Bronze service includes:
01. Email support
02. Telephone support
03. Questions & answers
04. Professional advice
05. Communication management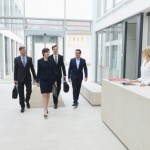 SERVICE DESCRIPTION
The Bronze Client Service (BCS) for Launching Internationally provides clients with an entry level option and enables client contacts to become personally acquainted with Mr. Nelson over a sustainable period of time. We suggest that clients allocate up to a maximum of 5 Key Employees for this service. Your Key Employees can then contact the consultant via email, whenever they feel that they need specific advice or support in relation to the consultant's specialist subject. The consultant will also be proactive about opening and maintaining communications with your Key Employees. Your Key Employees can list and number any questions that they would like to ask and they will then receive specific answers to each and every query that they may have. Your Key Employees can then retain these communications on file for future reference. General support inquiries will usually receive replies within 48 hours, but please allow a period of up to 10 business days during busy periods. The Bronze Client Service (BCS) enables your Key Employees to get to know their designated Appleton Greene consultant and to benefit from the consultant's specialist skills, knowledge and experience.

---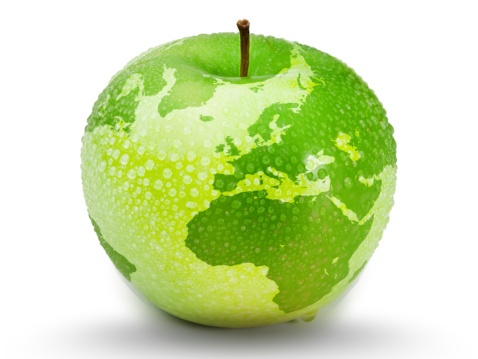 Silver Service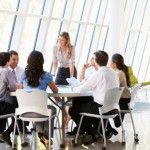 Monthly cost: USD $3,000.00
Time limit: 10 hours per month
Contract period: 12 months
Bronze service plus
01. Research analysis
02. Management analysis
03. Performance analysis
04. Business process analysis
05. Training analysis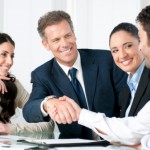 SERVICE DESCRIPTION
The Silver Client Service (SCS) for Launching Internationally provides more time for research and development. If you require Mr. Nelson to undertake research on your behalf, or on behalf of your Key Employees, then this would understandably require more time and the Silver Client Service (SCS) accommodates this. For example, you may want your consultant to undertake some research into your management, performance, business, or training processes, with a view towards providing an independent analysis and recommendations for improvement. If any research and development, or business analysis is required, then the Silver Client Service (SCS) is for you.

---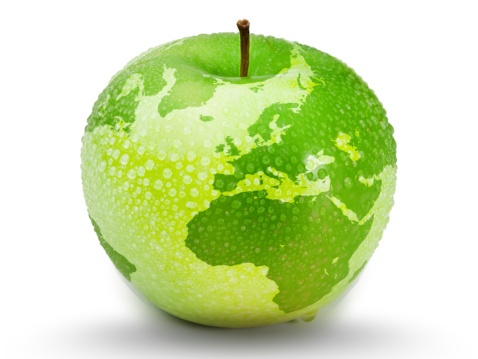 Gold Service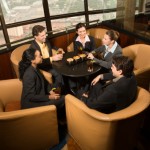 Monthly cost: USD $4,500.00
Time limit: 15 hours per month
Contract period: 12 months
Bronze/Silver service plus
01. Management interviews
02. Evaluation and assessment
03. Performance improvement
04. Business process improvement
05. Management training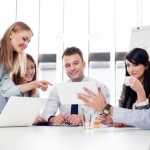 SERVICE DESCRIPTION
The Gold Client Service (GCS) for Launching Internationally is intended for more detailed evaluation and assessment, that may require your Key Employees to have monthly meetings or interviews with Mr. Nelson. These meetings and interviews can be conducted over the telephone, Skype, or by video conference if required. The consultant can also attend your business premises, an Appleton Greene office, or another mutually beneficial location, but please note that clients are responsible for the costs of any disbursements separately, including travel and accommodation. This service enables you to integrate the specific skills, knowledge and experience of your designated consultant into your Key Employee management team. The Gold Client Service (GCS) can also incorporate training workshops, business presentations and external meetings with customers, suppliers, associations, or any other business-related stakeholders.

---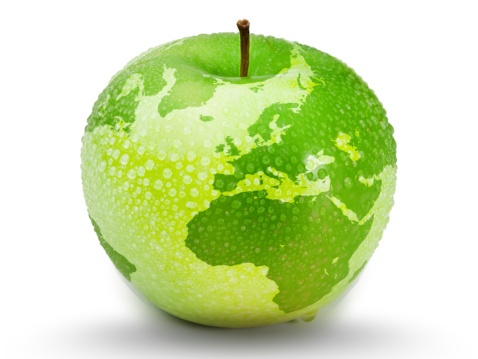 Platinum Service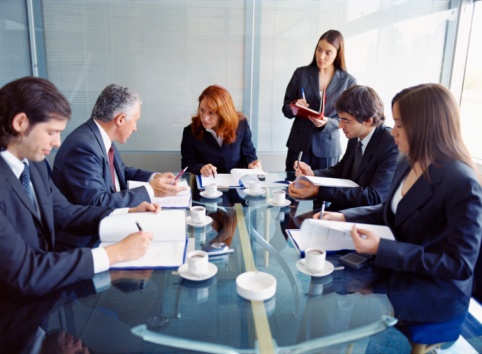 Monthly cost: USD $6,000.00
Time limit: 20 hours per month
Contract period: 12 months
Bronze/Silver/Gold service plus
01. Project planning
02. Project development
03. Project implementation
04. Project management
05. Project review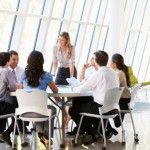 SERVICE DESCRIPTION
The Platinum Client Service (PCS) for Launching Internationally is our flagship service and will be required if you need Mr. Nelson to facilitate the planning, development, implementation, management, or review of a particular project relating to his specialist subject, which would obviously require more time and dedication. This service enables you to reserve up to 12.5% of the consultant's working month and provides a more hands-on service as and when required. If you need more time than this, then this can always be arranged, subject of course to the consultant's ongoing availability. The benefit of having an external consultant involved in projects is they provide an independent perspective and are not influenced by internal politics, day-to-day responsibilities, or personal career interest. They provide objectivity, specific knowledge, skills and experience and will be entirely focused upon the tasks at hand. The Platinum Client Service (PCS) will provide your organization with a valuable resource as and when you need it.

---