Internationalization Program
Accredited Consulting Service for Mr. Cohen MBA BA Accredited Executive Consultant (AEC)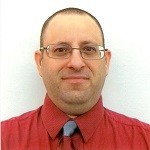 The Appleton Greene Accredited Consultant Service (ACS) for Internationalization Program is provided by Mr. Cohen and provides clients with four cost-effective and time-effective professional consultant solutions, enabling clients to engage professional support over a sustainable period of time, while being able to manage consultancy costs within a clearly defined monthly budget. All service contracts are for a fixed period of 12 months and are renewable annually by mutual agreement. Services can be upgraded at any time, subject to individual client requirements and consulting service availability. If you would like to place an order for the Appleton Greene Internationalization Program service, please click on either the Bronze, Silver, Gold, or Platinum service boxes below in order to access the respective application forms. A detailed information guide for this service is provided below and you can access this guide by scrolling down and clicking on the tabs beneath the service order application forms.
Client Telephone Conference (CTC)
If you have any questions or if you would like to arrange a Client Telephone Conference (CTC) to discuss this particular Unique Consulting Service Proposition (UCSP) in more detail, please CLICK HERE.
Consultant profile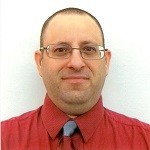 Mr Cohen is an approved Executive Consultant at Appleton Greene and he has experience in globalization, management and production. He has achieved a Masters of Business Administration and a Bachelor Degree in Political Science. He has industry experience within the following sectors: Manufacturing; Consumer Goods; Logistics; Education and Retail. He has had commercial experience within the following countries: United States of America; Mexico; Brazil; People's Republic of China and Bulgaria, or more specifically within the following cities: Phoenix AZ; Nogales; Americana; Guangdong Province and Sofia. His personal achievements include: craft first-stage internationalization program; assess internationalization of operations strategy; develop & evaluate international marketing program; determine financing for internationalization program and monitor evolution of internationalization program. His service skills incorporate: strategy development; operations evaluation; marketing implementation; organizational change and project management.
To request further information about Mr. Cohen through Appleton Greene, please CLICK HERE.
---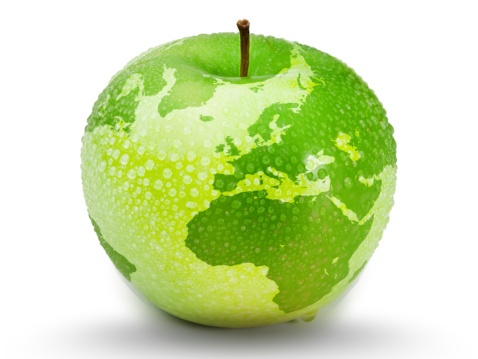 Executive summary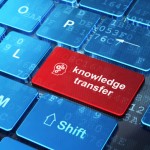 Internationalization Program
I have more than 10 years' experience in helping small to medium-sized firms develop, implement, manage, and evaluate entry strategies for market penetration, market development, and product expansion purposes. Intensive experience building new products, conquering intractable strategic issues and driving revenue growth for start-up, small and medium-sized firms. I am a pioneer in the integration of strategic thinking with functional areas within the firm that have generated increased sales and market penetration through the re-segmentation of markets and the repositioning of existing product families for my clients. I am experienced in the presentation and communication of strategic objectives, and the building of and control over functional, procedural programs and policies to achieve sustainable foreign-market penetration. I am a past contributor to forward-thinking organizations ranging from manufacturing start-ups to companies in multiple sectors.
There are two (2) sorts of internationalization programs: the continuing internationalization program and the first-stage internationalization program. The continuing internationalization program can be described any firm that has at least two functional activities operating across at least one national border. For instance, a United States' based ball bearing manufacturer producing his ball bearings in one of the free trade areas of Northern Mexico, seeks to add sourcing of the primary raw material (steel) from Canada. The ball bearing manufacturer had to take that "first-step" and move (part of) its productive capacity to Northern Mexico in the first place. The "second step" or 'continuing step' would be to source steel from outside the United States.
A "first-stage" internationalization program is any firm that, besides its sales activities, has none of its functional activities outside of the original market. That is, other than periodic sales to foreign markets, it doesn't source materials from outside its original market, doesn't do any promotions outside its original market, nor does it formalize its strategic direction to take into account foreign markets. It is this type of internationalization I most specialize in. First stage internationalization programs require a strategic perspective. Considering that small to medium-sized firms have no formalized strategy in place, this is the first set of activities performed. Use of formalized strategic methodologies permit the firm to understand how they 'fit' into their industry, external environment, plus provide the small to medium-sized enterprise a firm 'grounding' in thinking in terms of formal processes and policies. Thinking in such planned terms (rather than emergent terms) provide the internationalizing organization with a required knowledge to create, implement, and evaluate the entry mode decision framework (the strategic purpose of the first-stage internationalization program.)
---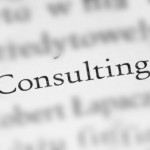 Service Methodology
The internationalization program needs an holistic approach to its development from the strategic direction of the firm down to the functional activities that comprise daily operations. Progressing form the start-up phase to the mature phase, each industry naturally diffuses barriers to entry into multiple markets. What I do is help small- to medium-sized manufacturing and service-oriented businesses take that first or second internationalizing step. I understand that every business is different. That is why I approach the internationalization process in an unique way for each and every client I help. The way I approach the internationalization process can be characterized by four (4) broad categories of projects: Marketing & Advertising, Strategy Formation, Operations/Supply Chain, and the rest of the business-related activities that first-stage internationalizing firms must do. I call this crafting the internationalization decision framework. The internationalization decision framework is comprised of five (5) fundamental questions that seek to holistically relate all relevant business activities necessary to sustain the firm, over the long-term, as it internationalizes.
The internationalization decision framework encompasses: Why is the firm internationalizing now (in essence, what has changed in the client's environment that is forcing their company to internationalize?) Which is the most appropriate internationalizing strategy to use right now for the firm (in essence, how should the client internationalize?) What level of criterion should the client's firm use to craft the internationalization decision framework? Where should the firm internationalize to? Lastly, I ask of my clients: What resources does the firm have to put to this internationalization program? Some further questions I ask to help clients crystallize the international decision framework development process are: What impact does the choice of distribution channels have on the entry strategy? What changes should the business make to its marketing strategy as the firm enters a new market? How should the firm advertise to its new customers? Should the firm outsource any one of its business functions? Does the firm have enough resources for the chosen entry mode?
These questions are geared to help me formulate the client's entry mode decision framework, especially if that client is creating a first-stage internationalization program. In the event that the client already has an internationalization program, then these questions help me to evaluate the client's continuing internationalization program. The differences between my version of the client's continuing internationalization program (as reversed engineered through these questions) and senior management's own [internal] understanding of the client's continuing internationalization program will provide additional avenues of market or product growth, and may provide the client's firm additional opportunities to gain either scale or scope economies.
---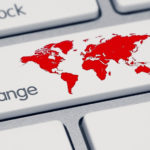 Service Options
Companies can elect whether they just require Appleton Greene for advice and support with the Bronze Client Service, for research and performance analysis with the Silver Client Service, for facilitating departmental workshops with the Gold Client Service, or for complete process planning, development, implementation, management and review, with the Platinum Client Service. Ultimately, there is a service to suit every situation and every budget and clients can elect to either upgrade or downgrade from one service to another as and when required, providing complete flexibility in order to ensure that the right level of support is available over a sustainable period of time, enabling the organization to compensate for any prescriptive or emergent changes relating to: Customer Service; E-business; Finance; Globalization; Human Resources; Information Technology; Legal; Management; Marketing; or Production.
---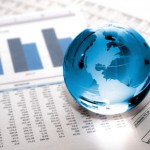 Service Mission
Internationalization made transparent is my credo. The client firm can internationalize for two primary reasons: short-term gain in a globalized environment or long-term viability in a hypercompetitive marketplace. The more structured the first-stage or continuing internationalization program is for the client, the more comfortable the client will be in performing functional activities with an international component. The long-term goals of any internationalization program is to make the firm a global, not merely local, competitor.
This requires a holistic analysis of the firm as a single entity, rather than a set of discrete functional activities. All introductory stage business organizations start with a significant lack of financial, personnel, and skills resources. In essence, entrepreneurs start with an idea, and they build an institution around that idea. Over time, that "idea" grows in content. Policies, processes and procedures are put in place in order to manage certain activities. Functional activities are created then expanded to fulfill productive roles within the organization. Such growth occurs on an ad-hoc, emergent basis until the firm's micro-environment (its selling environment) forces it to either remain small or to "go big." This is the point at which the firm needs to consciously, systematically, and structurally differentiate the activities it performs on a daily from a long-term basis.
This is the way in which I approach the crafting of the client firm's first-stage internationalization or continuing internationalization program. My approach permits the firm to structurally 'think' about its environment (macro-environmentally through country-level and industry-level characteristics, and micro-environmentally through corporate to functional factors) by strategically analyzing the client firm's macro- and micro-environments for those factors that will aid and/or inhibit the client's operations in the short-term, medium-term, and long-term. Only through a clearly articulated strategically structured analysis of the client firm's environment can the firm develop and sustain its competitive 'edge' in a globally ordered marketplace defined by its hypercompetitive nature.
---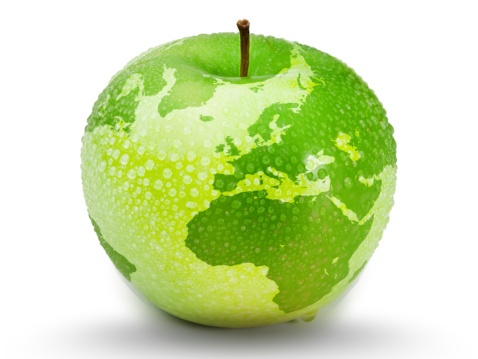 Service objectives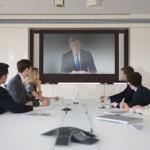 The following list represents the Key Service Objectives (KSO) for the Appleton Greene Internationalization Program service.
Strategic Management
When a client is new to what I do, I will initially perform an in-depth 5-Forces Analysis that provides an institutional basis for comparing the performance of the client's company with their industry. Next, a Product Frontier Analysis is executed to determine the position of client's products along the product frontier, in relation to competitive, complimentary, and substitutive products. Depending upon what purpose senior management of the client's company has for the analysis, I can go in one of several directions: Core Competency/ Strategic Intent Matrix (CC/SI) Analysis, Profit Pool Analysis, Hypercompetition Analysis, Diamond Analysis, or straight financial investigation, such as activity-based costing, or return on equity, investment, or assets. If I have helped the client's company craft strategy before, an informal 5-Forces Analysis is undertaken, to determine the variance in the industry between when the analysis was first accomplished and the present analysis. The variance provides a representation at what stage the industry is currently. Has the industry progressed from adolescent or introductory to growth, from growth to maturity, from maturity to old age? The variance determines the relative position the industry inhibits in the life cycle. Once I have determined the "relative position" of the firm in the life cycle, I will begin to craft the first level of the SWOT Analysis, which is the external environmental components Opportunities and Threats. Only after performing some sort of business-level analyses (my "go-to" methodology is value chain analysis, pioneered by Dr. Michael Porter from Harvard,) I determine what strengths and weaknesses the company has engendered since the previous contract, and then ascertain that the opportunities that might still exist in the industry or that new threats have manifested (that have to be overcome) since the previous contract. What happens next is either to focus on the marketing activities since the previous contract or take a more in-depth look at the resources that the client currently has put towards its continuing internationalization program. If I have not helped fashion the client's internationalization program or if the client has a current internationalization program that may not be working as efficiently as possible, I will perform some sort of macro-level analysis. Generally, this means that I will perform a country-level analysis; the two methodologies that I use on a consistent basis are Dr. Michael Porter's Diamond Analysis for National Competitive Advantage or a STEP (social/cultural, technological, financial/economic, and political/legal) analysis. Country-level factors like the host-country's society's attitude towards foreign ownership, legal or political factors (that can inhibit a firm from using a transfer-related or FDI-related entry mode,) or even the availability of "steady" energy production or modern telecommunications can hamper the client's ability to operate in that foreign market. The country-level analysis is designed to determine just which country-level factors will most influence the choice of entry mode and affect the internationalization program. I specifically design the international program to either enhance or suppress these macro-level factors.
Marketing Enhancement
Based on some sort of environmental analysis (generally, a SWOT analysis) that I perform (either as a formal part of the project, or informally as a "starter" to the development of a marketing campaign,) there are strategies that can be implemented to allow strengths to offset threats, and opportunities exploited that can offset weaknesses. Through analysis of the relative strength of the client's resources, through evaluation of the existent internationalization program, and through discussion with the client, I develop one of the marketing strategies contained within the SWOT analysis. Operationalizing the marketing strategy requires the use of project management fundamentals. The plan is first broken down into its component parts. Once these parts are identified, they are further broken down into work packets. Each work packet is surveyed for further narrowing into sub-packets. At each step, a survey is run to determine the range of type necessary to do each part, each packet, sub-packet, and step in the campaign's process. The timeline is put into a Gantt Chart for dissemination to all parties involved in the decision. The marketing strategy chosen always contains a measure of pricing, promotions, and placement for the firm's products or services. One of the ways in which I can enhance the implementation phase of the marketing campaign is through enhancing the brand cycle by integrating non-traditional promotional activities with the commercialization aspects of the client's new product development program. In essence, increasing the client's ability to extend their product or service into other markets. Another way that I enhance the implementation phase of the marketing campaign aspects of the internationalization program is to do the managerial labor of overseeing the roll-out of the marketing campaign. In that circumstance, further negotiation will occur to rationalize the timeline for the campaign. Once finalized, ad agencies are contacted, storyboards are created, the media mix is determined by market research, re-segmentation, retargeting, and repositioning takes place (if necessary) in preparation for initial roll-out of advertising. During the retargeting/ repositioning phase of the campaign, media outlets are contacted, contracts are signed, and scheduling commences to roll-out the advertising portion of the marketing campaign. Once advertising is developed from idea generation to storyboarding, "buy-in" by the client is achieved. Per the above, advertising goes to media outlets and advertising is released per the advertising campaign. After 2-4 weeks of the marketing campaign, market research can be enacted as a feedback mechanism on the marketing campaign. If necessary, the marketing plan portion of the internationalization program can be modified; that is, advertising will be redesigned to bring it more in line with metrics created to evaluate the efficacy of the marketing strategy.
Operations Development
After various business-level analyses are performed, data is compiled on both the external opportunities and threats impacting the company, and the internal weaknesses within the functional activities that the firm will need to modify in order to implement the internationalization strategy . Once completed, a value chain analysis is undertaken to render an integration matrix for the company. This is to determine how "efficient" the value chain is; it will help determine if there are opportunities for vertical and/or horizontal integration along the value chain. In manufacturing environments the operations analysis covers the productive capacity of the firm. I perform constraint theory analysis on the production function to determine its "bottlenecks." Continuing, I extend the constraint theory analysis to include the materials planning and distribution functions (traditional manufacturing resourcing planning areas.) Once the bottlenecks are determined, an operations plan is created, in conjunction with senior management's input, to determine the optimal pathway from materials planning through production to outbound logistics. For manufacturing organizations, a first-stage internationalization program may require that I formalize for the client an enterprise resource plan, or ERP. The ERP could include revamping the client's inventory control procedures, organizing its inbound and logistics functions to be more efficient, and/or increase its production efficiencies through higher degrees of flexibility and/or higher speed to lower costs and increase quality. ERP requires that I, in conjunction with the client, impose some sort of quality control process to operate concurrently with the existing production activities. The ERP that I create for the client will also take into consideration how best to exceed industry best practices through analysis of each step of the production workflow. For service-oriented firms, a first-stage internationalization program requires that I analyze the firms productive workflow by using a standard '4-V approach." That is, through the 'lens' of volume of work performed in a discrete amount of time, the variety of that work performed in that discrete amount of time, the visibility of work performed in that timeframe, and, ultimately, the opportunity to vary productive activities within a given productive workflow helps the client to achieve economies (of scale or scope) in its operations.
Resource Control
One of the more important aspects of either the first-stage internationalization program or the continuing internationalization program is determining just what resources the client has, which resources will be necessary to successfully implement the first-stage internationalization program, and how to bridge the chasm that is foundational to a small-to-medium-sized enterprise. This is how resource control influences the internationalization program. To understand resource control, entrepreneurial studies has created a methodology called VRIO- value, rarity, imitability, and organization. I have modified this methodology to better analyze the resources the client currently has, what they will need immediately to implement the internationalization program, and what they need long-term to sustain the internationalization program. The value of any resource is not just its financial cost on the balance sheet; it is the strategic value the resource brings to the internationalization program based on how important it is for the client's firm to perform that set of activities rather than hire an outside agency. How "rare" or "imitateable" that resource is depends on how well the firm uses that resource in its daily operations. The "deeper" the firm has that resource, the easier it will be for the client to perform the needed activities as the internationalization program is implemented. Lastly, the organization will, eventually, have to "make" or "buy" the required resources. Which it does depends on how well it performs those activities contained in the internationalization program. In a first-stage internationalization program, where the client has little personnel, financial, or even organizational resources to exploit, the internationalization program is (generally) formed to enhance a single (limited) set of resources. Usually, these resources are personnel-driven, as the personnel resource is the "easiest" to exploit using a trade-related entry mode (export/import, sub-contracting, or countertrade) for manufacturers, and using an "early" transfer-related entry mode (leasing or international licensing format.) Using my modified VRIO strategic methodology, this part of the first-stage internationalization requires that the personnel resource show definite, concrete, opportunistic value. The "best" way to do this is to achieve a measure of economies of scope through cross-training. So, throughout the initial implementation of the internationalization program I draft a training program that runs "in parallel" with normal operational activities; to help the client become comfortable thinking strategically, rather than just operationally. In a continuing internationalization program, the firm has a number of resources (including its policies and procedures) that it uses on an operational basis. My modified-VRIO methodology would evaluate the client's current resources, comparing them with those resources needed to mode to the "next step" in the internationalization program, focusing on the "make" or "buy" decision as a measure of how efficient the client is in utilizing its resources in pursuit of market penetration and/or market growth.
Program Evaluation
For the downstream value chain, a business-level or functional-level analysis may show several near market segments that the client had never done business within. This would naturally lead to enhancement of the client's product family offerings or engage the newly structured new product development program. This enhancement to the client's product or service offerings requires me to re-evaluate the internationalization program on a strategic basis. The first stage in any program review is either to "find" the benchmarks that make it possible to evaluate the client's continuing internationalization program, or to develop the metrics that will permit a structured assessment of the client's first-stage internationalization program. Any reconfiguration of the internationalization program (continual or first-stager) will require comparing the new firm metrics with industry benchmarks (again, if they exist.) The purpose of this comparison is to help the client understand "how far" the international program has progressed and "how much more" the client has to progress to reach successful, sustainable internationally-based operations. For a continuation of an existing internationalization program, program review means a thorough analysis of the existing resources, functional activities, and corporate strategy that led the client to its current internationalization program. For a first-stage internationalization program, the review is just to determine how well the client firm is using its resources in pursuit of the purpose of the first-stage internationalization program (remembering that one of the primary questions of entry mode decision framework is why (strategically vs. tactically) the client firm is internationalizing in the first place.) In this latter case, I will perform a value chain analysis (pioneered by Dr. Michael Porter,) to determine just which of the client firm's functional areas "needs work", going 'forward' with the first-stage internationalizing program.
---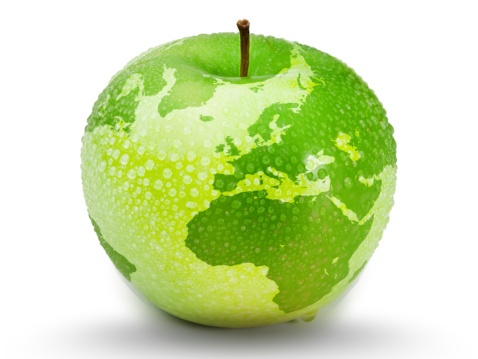 Testimonials

Tru-Color Paint
"Initially, we hired Mr. Cohen to complete our business plan and craft the business model that we have used to become the #1 provider of paint for model railroading. Through Mr. Cohen's strategy understanding, we have expanded our product [families] to enter the plastic model car market. When we received our first foreign (non-North American) paint order, Mr. Cohen came in and organized the shipping and receiving area and taught our people about the regulations appropriate to the foreign markets we were shipping to. After shipping to several countries, we brought Mr. Cohen back to develop our international strategy. Mr. Cohen has developed many of the [functional] policies that we use today to perform the work needed to creating the #1 model paint brand. When we need to create a new marketing campaign for a new paint line, Mr. Cohen comes in and engineers an integrated marketing campaign, from the advertising on up."
---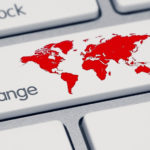 North Valley Trains
" Mr. Cohen is currently engaged in crafting my business plan- we are currently working on the internet strategy portion of the business plan. That consists of creating the website, determining services provided and to what levels I can provide those services, and pricing. Part of the internet strategy is a social media strategy- how to use it, when to use it, and what I should do to maintain a Facebook site. This is keeping in mind how to use social media as a branding and sales tool. Once the website is live, we will work on the immediate operations portion of the business plan. He has already helped me set-up partnerships with various railroad equipment manufacturers and showed me how to organize inventory and purchasing to lower my costs."
---

Premier Plus Decals
"When we were in business, Mr. Cohen designed the marketing, production, and market development systems to transition the firm from the initialization phase of the product life cycle to a more growth-oriented, planned firm. Mr. Cohen helped us operationally by developing the inventory control and quality control systems that allowed us to grow exponentially. We hired him to construct the marketing plan: from the branding campaign, all the way through advertising to the initial promotions campaign. Because we were moving into the growth cycle, he created and trained the staff in the use of marketing peripherals, and the product development cycle. When we were looking for strategic partners, Mr. Cohen developed the Partnership Plan that we used (until the business was shuttered due to the poor economic environment.)"
---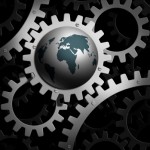 Roundhouse
Before Roundhouse was acquired, I developed the strategic operations plan for a medium-sized domestic toy manufacturer after evolving the competitive analysis function. SWOT, 5-forces, CC/SI, and ROCA analysis were utilized to erect the foundations of the client's long-term forecasting needs. After surveying the client's product frontier, repositioned the products into the higher-end of the product frontier, to capture economies of scope. Furthermore, performed a Hypercompetition analysis that expanded into a branding campaign. Secondly, performed a Diamond Analysis that resulted in an export strategy for the client, assisted the client in negotiating financial resources to undertake the export strategy. Additionally, arranged for letters of credit, warehousing space, distribution channels, and aided in negotiating access to the downstream value chain in the host country.
---

Opalis Software
Before the client was acquired by a Fortune 500 firm: After surveying the marketing efforts of a small software developer, in consultation with the client, I decided to re-brand the client with a new online presence. I created an online branding campaign, which included an e-mail campaign, and a new vertical marketing presence. Furthermore, I structured the client's strategic marketing activities, to include greater reach in the firm's brand awareness and familiarity phases, and greater frequency in its and brand trial phase. I did this by restructuring the client's marketing research function, updating both of the client's marketing research documents and marketing control documents processes, and realigned the client's product development processes to bring them more in line with industry benchmarks.
---
More detailed achievements, references and testimonials are confidentially available to clients upon request.

---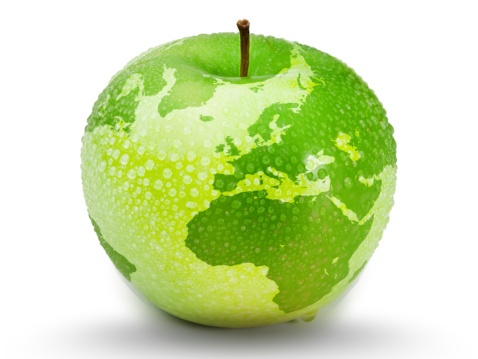 Industries
This service is primarily available to the following industry sectors: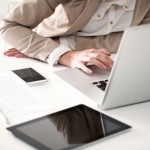 Consumer Goods
The industry definition I will be using for this industry competitive analysis is the Plastic Model Hobby Industry. The various plastic model segments encapsulate aircraft, automobile, military, and ship static models. It also includes more dynamic models such as radio-controlled cars, planes, and boats, and railroad-based models. The Plastic Model Hobby Industry also includes ancillary or tangential items such as scale figures, buildings, building models for layouts and/or dioramas, and electronic gear such as motors, modulators, power packs, and radio controls. I begin the industry analysis with a discussion of the supplier power within the industry. There is low to moderate leverage by suppliers throughout the various products segments. Although there is no credible threat of forward integration by plastics suppliers into producing any product in this industry, this not-very-credible threat of forward integration is offset by the leverage inherent in the fact that Plastic Model Hobby Industry would not exist without suitable and adequate access to the various plastics that are manufactured on a regional basis. There are little switching costs, but within each product segment is a highly differentiated product frontier, with multiple products at each price-quality point.
As for buyer power, there are characteristics that increase the leverage of buyers, while there are offsetting characteristics that are lowering said buyer leverage. What is decreasing buyer power in this industry are: the "average" firm in each product segment has a high degree of "purchasing power" versus the seller's sales, as reflected in a high degree of reputation effects. There is a high degree of differentiated product within each product segment. What increases the buyer's power in this industry is that the buyer faces few switching costs. Moreover, the buyer requires a high level of quality in the "average" product in each product segment. So, overall, the buyer power is moderate. The attractiveness of the market, as measured by the rivalry and reaction within the industry, is also moderate. While the industry as a whole is nearly perfectly competitive, industry growth is relatively poor. While there are moderate levels of fixed costs, there are above-average storage costs for inventory (which has to be kept at a higher level than other consumer goods segments.) While capacity isn't augmented in large increments, and there is a high degree of diversification across product segments, these two are offset by buyers lacking switching costs and the dearth of exit barriers, other than the presence of strategic interrelationships. As for existing barriers to entry, there are a number of barriers that the industry has built against the threat of entry; namely, low industry growth, high reputation effects, excess manufacturing capacity, pioneering brand advantages, excess to favorable distribution, and experience curve affects. These are offset by the lack of economies of scale need to produce in this industry, high degree of product differentiation, low capital requirements at start-up, lack of cost disadvantages independent of scale, non-existence of buyer switching costs and exit barriers, and lack of overarching government regulation that influences operations in this industry.
---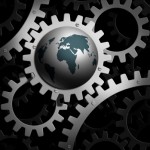 Retail
The industry definition I will be using for this analysis is the Small, Focused or Niche Retailing Industry. Segmenting the retail sector into "big-box," general merchandise, niche or focused, and localized or community portions, I will attempt to analyze the smaller retail-based segments; namely the localized or community-based retail segments. For definitional purposes, the big-box retail segment is comprised of firms like Wal-Mart®, Target®, or Tesco®. I consider companies like Old Navy, Kroger, or Verizon to be competitors within niche or focused segments. That leaves your local hobby store, the farmer's market, or a local handyman to be local or community-based retail operations. I begin this analysis with a discussion of supplier power. Generally, there is a low to moderate amount of supplier power, as the supplier market is not concentrated to any degree, substitute "raw materials" exist in abundance, and these retail segments have a high degree of importance to the manufacturing markets. However, this is offset by the highly credible threat of forward integration by not only the distribution portion of the supply chain, but by manufacturers and even by suppliers. Moreover, there are switching costs imposed by the supply chain (for these retail segments) that increases the supplier power. The retail segments have imposed slotting fees or shelving allotments to counter the supplier power.
Moving on to buyer power, we see a moderate amount of leverage imposed by buyers, While concentrated purchasing power, products are highly differentiated, and quality of products to pricing ratio is moderate, buyers still face few (if any at all) switching costs, and there is an highly credible threat of forward integration into various retail segments that make buyer power higher. Fortunately, such buyer power is offset by the "average" purchase being an insignificant portion of the seller's purchasing power, and there is an insignificant amount of buyer pressure to lower prices. This is moderately attractive. Although market conditions for these product segments are generally perfectly competitive, industry growth is only moderate. Fixed costs are high, while storage costs are similarly higher than average. Although products in this industry have a high degree of differentiation, buyers lack switching costs. While capacity is not normally augmented in large increments, this is offset by existing normative behaviors. There is a moderate amount of resource specific allocation of assets, strategic interrelationships do exist in the industry, and there are emotional barriers by buyers in this industry. There are few barriers that the industry has erected to impede the new entrants. Reputation and experience curve effects are the two more important barriers that the industry has erected. Slow industry growth, favorable locations, and favorable access to distribution are some of the other barriers that have impeded new entrants. However, these distinctive factors are more than offset by the lack of economies of scale, capital requirements needed to enter this industry, first-mover advantages, and government policy shape the fact that there is a large threat for external actors to enter this industry (especially from downstream value chain members.)
---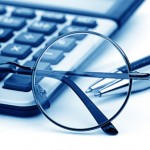 Education
Currently, the for-profit segments of the education sector have come under increased regulatory scrutiny by educational-oriented governmental organizations in the United States, the European Union, and Canada. Five (5) years ago, in the United States, this regulatory scrutiny focused on how such for-profit institutions got its customers, high default rates, and poor graduation figures. Unfortunately for these regulatory commissions, these issues were not solely the province of the for-profit segment of the industry. In the non-profit portion of the educational industry, customers are hired through standardized testing and generic regulatory standards as "door-keeper" hurdles to get into the institution. The non-profit education segment is characterized by high unemployment, high default rate, and a lackluster completion rating. As such, the for-profit segment is "industry average" in all but the method in which the industry benchmarks its "door-keeper" best practices. Currently, the United States' regulatory environment has "moved" towards 'increasing' the viability of a college education by mandating post-graduation employment. That is, the US federal government has mandated that the industry insure that college graduates have jobs within six (6) moths of graduating that institution. The law puts the onus of finding employment on the educational institution, rather than the individual student. The "stick and carrot" of the regulation is based on the amount of financial aid the institution receives from the federal government. Any institution with a 'below-average rating' in its ability to find employment for its students will have its federal financial aid reduced to a proportionate amount to how far below average that institution is. Similarly, the regulation states that an educational institution can lose its financial aid "privileges" by being below the government-mandated industry employment average for a "long-time." (The time frame for improving the educational institution's job-clearing performance is not clearly delineated in the regulation.)>/p>
The ramification of this regulatory control on the for-profit segment of the educational industry is negligible. The greatest impact of this law will be 'felt' on the non-profit segments, which already contain the highest percentage of non-working students in the educational industry. As for supplier power, there is not a great deal of leverage that suppliers can bring to influence the collegiate education industry, except for the fact that this industry is a very important customer to the supplier market. The is more than offset by having a lack of switching costs by members of this industry, highly differentiated supplier market, lack of concentration in the supplier market, and no credible threat of forward integration by any member in the downstream value chain. As for buyer power, there is a great deal of leverage that buyers have over the standard operation of the "average" member in this industry. There exists a high degree of pressure for the average member to lower service costs, the quality is of an high degree of importance to the buyer, the buyer faces a significant lack in switching costs, and the service represents a significant fraction of the purchaser's purchasing power.
---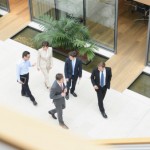 Manufacturing
Consumer electronics that require a high degree of economies of scale, or industries that require a large knowledge base, such as pharmaceuticals,) medium manufacturing (consumer goods that do NOT require a high degree of sale economies, furniture producers, or haute-couture clothing,) and light manufacturing (any start-up or growth-stage manufacturer.) Performing a 5-forces analysis on the light manufacturing industries holistically yields: Supplier power is of moderate strength, with the only factor that undermines the leverage of suppliers is that there is very little credibility of forward integration by suppliers. Given that supplier markets are (generally) shaped by few large competitors, if there should be forward integration these competitors would automatically attain a measure of economies of scale, which would put them at the medium- or even large-scale manufacturing industries, thereby by-passing these industries. Similarly, buyer leverage is lacking, excepting that buyers face few switching costs (due to the limited nature of the production function within the light manufacturing industry.) Like supplier power, is little credible threat of backward integration by downstream value chain partners.
Overall, this industry is moderately attractive, with "bright spot" factors being the nature of competition in this industry (nearly perfectly competitive, each competitor "owning" less than 5% of the total market,) and industry growth is normally augmented in double digits (10%+ annually.) Capacity is generally not augmented in large quantities, so capital requirements are lower (hence, capital requirements are not a "big" barrier to entry.) Also, fixed costs aren't very high, which increases the average firms ability to act upon its environment, rather than reacting to "competitor's moves." There is a high degree of diversification in this industry, which undermines any barriers existing competitors may build using a focused, generic strategy. Lastly, there is to a large extent as much building of strategic inter-relationships as each product/geographic segment can support. As for barriers to entry, the structure of the industry does require that the average firm in this industry have a number of strategic inter-relationships to sustain its operations- from suppliers down through wholesalers to retailers. The other sustainable barrier to entry is the existence of proprietary product technology, licensing opportunities, and pioneering brand advantages that support first-mover advantages and bolster incremental innovation within the various product segments. Unfortunately, there are a significant lack of barriers (lack of switching costs for buyers, lack of reputation effects and experience curve expertise, and economies of scale) that make the threat of entry into any product, geographic, and/or consumer segment likely. This is the primary reason that this industry is so attractive to entrants- one can find any sub-section of this industry (niche) to operate within.
---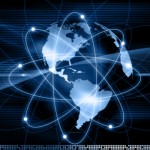 Consultancy
I need to separate the management consultancy industry into service-oriented functions. So, for definitional purposes, I am going to break this industry into functional segments; namely, general management, human resources-based, financial and accounting-based, marketing- (including advertising-) based, project management inclined, information systems and technology, business law, and strategy-directed. What I do, internationalization made transparent, falls within the strategy-directed segments of the management consultancy industry. Generally, we are the suppliers of our services, so supplier power has very little power in our industry. The only factor that remotely influences our service provision is that substitute "raw materials" do exist; namely, the client firm will do it themselves. Hence, th