HR Management
Accredited Consulting Service for Ms. Darwish MBA BA Accredited Executive Consultant (AEC)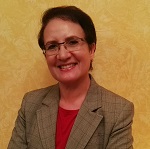 The Appleton Greene Accredited Consultant Service (ACS) for HR Management is provided by Ms. Darwish and provides clients with four cost-effective and time-effective professional consultant solutions, enabling clients to engage professional support over a sustainable period of time, while being able to manage consultancy costs within a clearly defined monthly budget. All service contracts are for a fixed period of 12 months and are renewable annually by mutual agreement. Services can be upgraded at any time, subject to individual client requirements and consulting service availability. If you would like to place an order for the Appleton Greene HR Management service, please click on either the Bronze, Silver, Gold, or Platinum service boxes below in order to access the respective application forms. If you have any questions or would like further information about this service, please CLICK HERE. A detailed information guide for this service is provided below and you can access this guide by scrolling down and clicking on the tabs beneath the service order application forms.
Consultant profile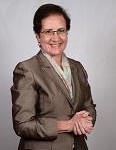 Ms Darwish is an approved Executive Consultant at Appleton Greene and she has experience in human resources, management and customer service. She has achieved a Master of Business Administration and a Bachelor of Arts. She has industry experience within the following sectors: Chemicals; Manufacturing; Pharmaceutical and Consultancy. She has had commercial experience within the following countries: Egypt; Turkey and United Arab Emirates, or more specifically within the following cities: Cairo; Istanbul and Dubai. Her personal achievements include: implementation of change management; management of performance development plans; facilitation of company restructuring; management of compensation & benefits and management of succession planning. Her service skills incorporate: strategic planning; process improvement and performance management.
To request further information about Ms. Darwish through Appleton Greene, please CLICK HERE
---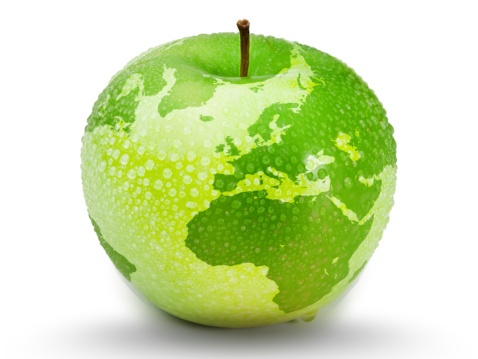 Executive summary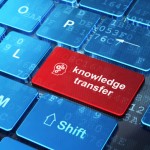 HR Management
In an ever changing world, organizations long standing strategy focusing on investing in people has proven to be amongst the most viable approaches to succeed in business world and coping with the continuous changes. Investing in people, mainly teams, at all levels, do transform Key Corporate Objectives into actions. While teams might work collectively in harmony on certain projects or towards specific targets, the increasing business challenges that necessitate continuous improvement and development, do urge key stakeholders to always look for tools and skills in place to manage effectively the human capital do ensure a successful implementation of corporate strategy in an organization. Building Teams and managing their performance, open the way for a world of opportunities for development and growth for both the organization and the individual. The organization succeeds and grows and the employees become loyal, motivated and ready to deliver their best performance, as they have the sense of proudly belonging to the workplace. This service is cross divisional and involves multiple departments and is vital for achieving sustainable results. It brings all teams on the same page of mutual understanding and fruitful cooperation, increasing sensibly their efficiency and motivation. By enabling the formation of harmonized motivated teams and monitoring their ongoing performance, the organization do build a strong yet flexible internal structure that encompasses the ever changing directions and trends in today's business world. Organization mission, vision and values are achievable in reality through people. Only Organizations who unleash people capabilities do meet the expectations of their different stakeholders in all aspects of the business.
---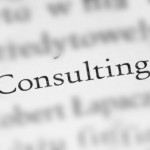 Service Methodology
The service proactively engages the resources of each department, initially through the appointed head of each department, including: the Chief Executive Officer (CEO); the Chief Operations Officer (COO); the Chief Finance Officer (CFO); the Chief Marketing Officer (CMO); the Chief Technical Officer (CTO); the Chief Production Officer (CPO); the Chief Legal Officer (CLO) and of course the Chief Human Resource Officer (CHRO). By using a stakeholder management approach, a fluid Human Resources management business process is then planned, developed, implemented, managed and reviewed within the organization, incorporating all departments, effectively enabling the corporation to do this for themselves, which ensures the commitment from key stakeholders and sustainable value.
---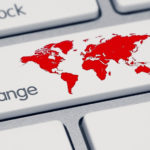 Service Options
Companies can elect whether they just require Appleton Greene for advice and support with the Bronze Client Service, for research and performance analysis with the Silver Client Service, for facilitating departmental workshops with the Gold Client Service, or for complete process planning, development, implementation, management and review, with the Platinum Client Service. Ultimately, there is a service to suit every situation and every budget and clients can elect to either upgrade or downgrade from one service to another as and when required, providing complete flexibility in order to ensure that the right level of support is available over a sustainable period of time, enabling the organization to compensate for any prescriptive or emergent changes relating to: Customer Service; E-business; Finance; Globalization; Human Resources; Information Technology; Legal; Management; Marketing; or Production.
---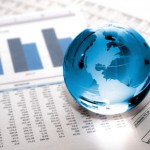 Service Mission
During her long professional experience in multinational environment for Human resources management, Ms. Darwish have the necessary expertise to advise and identify opportunities for process and organizational improvement to align resources for maximum profitability. Ms. Darwish aim to provide her consultancy service, generated through her long professional experience built on real life cases, in a structured practical way ,to organizations looking for continuous improvement With years of experience in global business transformation activities: mergers and acquisitions; large-scale international expansion; global market entry and organizational model revitalization, Ms. Darwish brings a valued global perspective and a wide array of skills to the table. Through consulting engagements, coaching, business process improvement, re-engineering and enhancement, Ms. Darwish helps build organizational capacity through its human resources management, preparing corporations for sustainable success in the rapidly changing 21st century.
---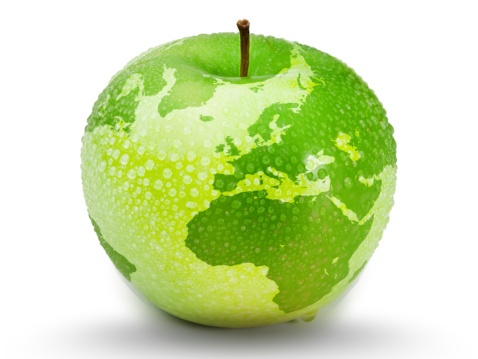 Service objectives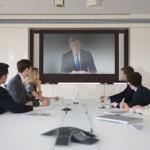 The following list represents the Key Service Objectives (KSO) for the Appleton Greene HR Management service.
Process Analysis
Analyzing existing teams structure through identification of five essential characteristics in terms of : Interdependency, skills sets, autonomy, internal processes and stability over time. Conducting a SWOT analysis to screen out strengths, weaknesses, opportunities and threats in existing teams. This will be conducted via communications with the appointed head of each department, or an elected key employee. The objective here is to analyse what is working and what is not working within the teams.
Process Development
Using the results to form a team through setting clear direction, organizational support, empowering structure, identification of inter-teams key relationships and external factors. SMART goals (specific, measurable, attainable, realistic and time bound) are to be prepared and launched by the different departments in order to ensure commitment and ownership of the different teams members. Processes are developed using a stakeholder management approach, engaging the human resources available within each department in order to ensure ownership and commitment from key employee leading teams.
Process Implementation
Success is achieved by the provision of ongoing support and assistance, over a sustainable period of time, while processes are being implemented. Performance measurement is to be applied and monitored by team leaders through continuous reviews of results, providing feedback and addressing issues in timely manner. Rewarding team performance is key for team motivation including financial compensation but also moral recognition, education as part of being a team member, travel, promotion and celebration of successes.
Process Management
Once the process has been implemented successfully, it needs to be continuously managed by each individual department. Evaluation of the implementation results, addressing issues on time and finding solutions for what is not working is key to maintain the viability of the process in accordance with the company's mission and objectives. This simply involves the ongoing analysis of what is working and what is not working and ensuring that each team remains proactive and flexible enough to change and evolve as and when necessary.
Process Review
To remain proactive and competitive the process will need periodical review in order to remain efficient and adequate to different team's structures and targets, as the business itself evolves. By doing so, this will enable the company to achieve competitive advantage through its most valuable asset, its human capital, within its industry sector and within the geographical locations where it operates and this will ultimately affect the company's ability to achieve and maintain greater market share.
---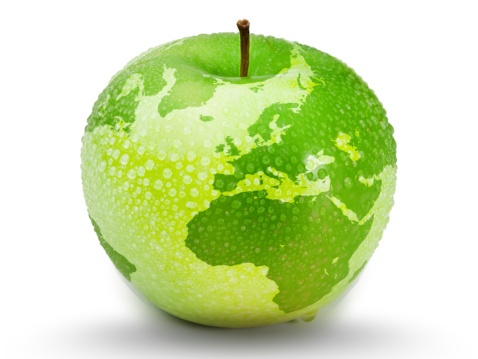 Testimonials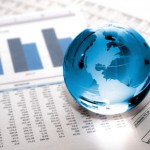 "The success of Appleton Greene's programs is in their delivery. They are very well planned, developed and managed, but it is the way in which they are implemented which is so refreshing. Each learning provider acts as a project leader and is responsible for development and implementation, but there are so many knowledgeable consultants who are engaged from all over the world and this is what makes the program delivery so exciting."
A quotation taken from a client reference within the Chemical industry
---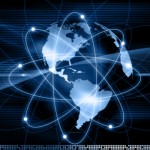 "As an industry, we are used to investing heavily in long-term product development. We also accept that the majority of products which we develop in will never be produced. We accept that as long as a few products are commercially viable, then this will usually provide our organization with sufficient profit contribution for business sustainability. However, our investment in various Appleton Greene programs has in all cases provided a tangible return on investment. This is simply because they are all targeted towards improving business processes and any improvement, no matter how small, is instantly felt and appreciated."
A quotation taken from a client reference within the Pharmaceutical industry.
---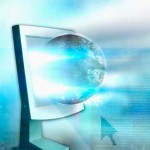 "Appleton Greene does not provide solutions, they enable their clients to find the right solutions. This is achieved by an innovative and flexible approach to learning which is refreshing. Knowledge is transferred through the implementation of tangible business processes, which are sensitive to ever-changing client requirements. The experience is rewarding."
A quotation taken from a client reference within the Healthcare industry
---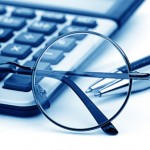 "Due to globalization, many of our departmental teams are located in a number of different geographical locations worldwide, it is therefore imperative that processes are implemented on a global scale to incorporate corporate strategy. The fact that Appleton Greene has trainers and consultants internationally, with specific geographical and industry knowledge is a bonus because this helps them to facilitate international teams and groups to achieve common goals."
A quotation taken from a client reference within the Automotive industry
---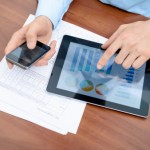 "In the construction industry we like to think that we are able to build things that will stand the test of time. I believe that Appleton Greene has a similar approach to program development. There are no quick fixes. Everything is about long-term commitment, durability and sustainability, which we as an organization can of course instantly relate to."
A quotation taken from a client reference within the Construction industry.
---
More detailed achievements, references and testimonials are confidentially available to clients upon request.

---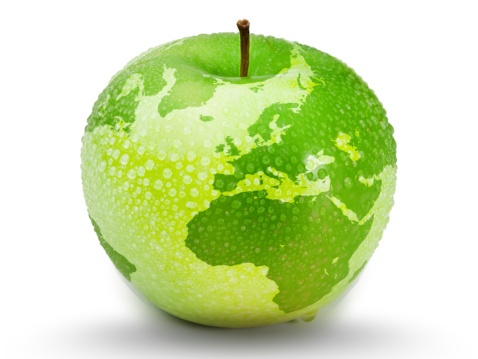 Industries
This service is primarily available to the following industry sectors: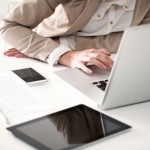 Chemicals
The chemical industry comprises the companies that produce industrial chemicals. Central to the modern world economy, it converts raw materials (oil, natural gas, air, water, metals, and minerals) into more than 70,000 different products. In the U.S. there are 170 major chemical companies. They operate internationally with more than 2,800 facilities outside the U.S. and 1,700 foreign subsidiaries or affiliates operating. The U.S. chemical output is $750 billion a year. The U.S. industry records large trade surpluses and employs more than a million people in the United States alone. The chemical industry is also the second largest consumer of energy in manufacturing and spends over $5 billion annually on pollution abatement. In Europe the chemical, plastics and rubber sectors are among the largest industrial sectors. Together they generate about 3.2 million jobs in more than 60,000 companies. The chemical sector alone represents 2/3 of the entire manufacturing trade surplus of the EU. The chemical sector accounted for 12% of the EU manufacturing industry's added value. Europe remains the world's biggest chemical trading region with 43 % of the world's exports and 37%of the world's imports, although the latest data shows that Asia is catching up with 34% of the exports and 37% of imports. Even so Europe still has a trading surplus with all regions of the world except Japan and China where there was a chemical trade balance. Europe's trade surplus with the rest of the world today amounts to 41.7 billion Euros. The chemical industry has shown rapid growth for more than fifty years. The fastest-growing areas have involved the manufacture of synthetic organic polymers used as plastics, fibers and elastomers. Historically and presently the chemical industry has been concentrated in three areas of the world, Western Europe, North America and Japan. The European Community remains the largest producer area followed by the USA and Japan.
---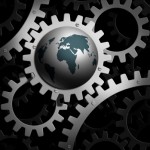 Pharmaceutical
The pharmaceutical industry develops, produces, and markets drugs or pharmaceuticals licensed for use as medications. Pharmaceutical companies are allowed to deal in generic or brand medications and medical devices. They are subject to a variety of laws and regulations regarding the patenting, testing and ensuring safety and efficacy and marketing of drugs. Drug companies are like other companies in that they manufacture products that must be sold for a profit in order for the company to survive and grow. They are different from some companies because the drug business is very risky. For instance, only one out of every ten thousand discovered compounds actually becomes an approved drug for sale. Much expense is incurred in the early phases of development of compounds that will not become approved drugs. In addition, it takes about 7 to 10 years and only 3 out of every 20 approved drugs bring in sufficient revenue to cover their developmental costs, and only 1 out of every 3 approved drugs generates enough money to cover the development costs of previous failures. This means that for a drug company to survive, it needs to discover a blockbuster (billion-dollar drug) every few years. Industry-wide research and investment has reached a record $65.3 billion. While the cost of research in the U.S. is about $34.2 billion, revenues rose by $200.4 billion. A study by the consulting firm Bain & Company reported that the cost for discovering, developing and launching (which factored in marketing and other business expenses) a new drug (along with the prospective drugs that fail) rose over the last five years to nearly $1.7 billion. According to Forbes, development costs are between $4 billion to $11 billion per drug. The United States accounts for more than a third of the global pharmaceutical market, with $340 billion in annual sales followed by the EU and Japan. Emerging markets such as China, Russia, South Korea and Mexico outpaced that market, growing a huge 81 percent. According to IMS the global pharmaceutical industry is estimated at US$1.1 trillion.
---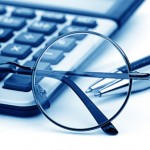 Healthcare
The health care industry, or medical industry, is an aggregation of sectors within the economic system that provides goods and services to treat patients with curative, preventive, rehabilitative, and palliative care. The modern health care industry is divided into many sectors and depends on interdisciplinary teams of trained professionals and paraprofessionals to meet health needs of individuals and populations. The health care industry is one of the world's largest and fastest-growing industries. Consuming over 10 percent of gross domestic product (GDP) of most developed nations, health care can form an enormous part of a country's economy. For purpose of finance and management, the health care industry is typically divided into several areas. As a basic framework for defining the sector, the United Nations International Standard Industrial Classification (ISIC) categorizes the health care industry as generally consisting of: hospital activities; medical and dental practice activities; "other human health activities". This third class involves activities of, or under the supervision of, nurses, midwives, physiotherapists, scientific or diagnostic laboratories, pathology clinics, residential health facilities, or other allied health professions, e.g. in the field of optometry, hydrotherapy, medical massage, yoga therapy, music therapy, occupational therapy, speech therapy, chiropody, homeopathy, chiropractic's and acupuncture. The Global Industry Classification Standard and the Industry Classification Benchmark further distinguish the industry as two main groups: health care equipment and services; and pharmaceuticals, biotechnology and related life sciences. Health care equipment and services comprise companies and entities that provide medical equipment, medical supplies, and health care services, such as hospitals, home health care providers, and nursing homes. The second industry group comprises sectors companies that produce biotechnology, pharmaceuticals, and miscellaneous scientific services. Other approaches to defining the scope of the health care industry tend to adopt a broader definition, also including other key actions related to health, such as education and training of health professionals, regulation and management of health services delivery, provision of traditional and complementary medicines, and administration of health insurance. The global medical device industry has experienced significant growth over the last five years and is expected to continue, reaching approximately US $302 billion with a CAGR of 6.1% during the next five years. The medical device industry is comprised of surgical, cardiovascular, home healthcare, general medical and other devices. The industry is highly fragmented, and North America dominates with 46% of the global market. High competitive rivalry prevails with low to moderate barrier for entry into the industry. The aging population and growing demand for convenient and cost-effectiveness products are expected to drive the global home healthcare device industry, and the home healthcare device market is expected to reach an estimated US $29 billion with a CAGR of 3.4% over the next five years. The home healthcare device industry consists of home-based treatment such as glucose monitor, blood pressure monitor, diabetic control device, wheelchair, walking aids, oxygen inhaler, thermometer, home dialysis, test strips, heart rate meters, sleep monitor device, and such other home healthcare devices. A combination of factors such as technological innovations, aging population, rising patient pool, and changing lifestyle is seen to impact the market dynamics significantly.
---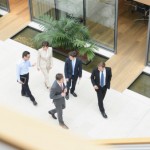 Automotive
The automotive industry is a wide range of companies and organizations involved in the design, development, manufacture, marketing, and selling of motor vehicles. It is one of the world's most important economic sectors by revenue. The automotive industry does not include industries dedicated to the maintenance of automobiles following delivery to the end-user, such as automobile repair shops and motor fuel filling stations. Around the world, there are about 806 million cars and light trucks on the road, consuming over 260 billion US gallons of gasoline and diesel fuel yearly. The automobile is a primary mode of transportation for many developed economies. The Detroit branch of Boston Consulting Group predicts that, one-third of world demand will be in the four BRIC markets (Brazil, Russia, India and China). Other potentially powerful automotive markets are Iran and Indonesia. Emerging auto markets already buy more cars than established markets. According to a J.D. Power study, emerging markets accounted for 51 percent of the global light-vehicle sales. The study expects this trend to accelerate.
---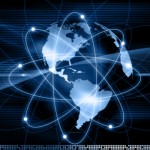 Construction
In the United States, the industry has around $850 billion in annual revenue according to statistics tracked by the Census Bureau, with an $857 billion annual rate, of which $600 billion is private (split evenly between residential and non-residential) and the remainder is government. There are about 667,000 firms employing 1 million contractors (200,000 general contractors, 38,000 heavy, and 432,000 specialty); the average contractor employs fewer than 10 employees. As a whole, the industry employs an estimated 5.8 million. A salary survey revealed the differences in remuneration between different roles, sectors and locations in the construction and built environment industry. The results showed that areas of particularly strong growth in the construction industry, such as the Middle East, yield higher average salaries than in the UK for example. Despite adverse economic conditions, the global construction industry has witnessed growth during the past five years and the market is forecast to reach US $8,929 billion with a CAGR of 7.3% over the next five years. The Construction industry consists of establishments primarily engaged in the construction of residential construction, commercial buildings, and infrastructural projects. The industry also includes additions, alterations, maintenance, and repairing activities. The industry is highly fragmented in terms of suppliers and buyers and highly dependent on consumer spending, interest rates, and government spending in different countries.
---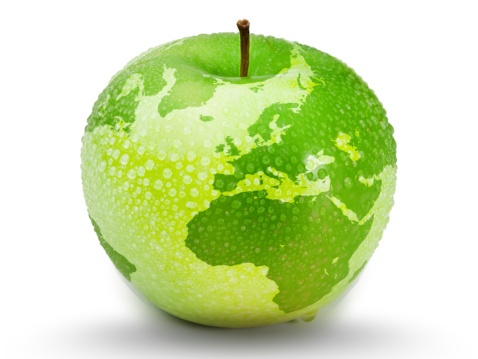 Locations
This service is primarily available within the following locations: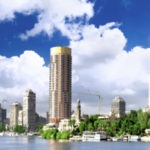 Cairo EG
Cairo is in every respect the centre of Egypt, as it has been almost since its founding in 969 AD. The majority of the nation's commerce is generated there, or passes through the city. The great majority of publishing houses and media outlets and nearly all film studios are there, as are half of the nation's hospital beds and universities. This has fuelled rapid construction in the city – one building in five is less than 15 years old. This astonishing growth until recently surged well ahead of city services. Homes, roads, electricity, telephone and sewer services were all suddenly in short supply. Analysts trying to grasp the magnitude of the change coined terms like "hyper-urbanization". Cairo has the oldest and largest film and music industries in the Arab world, as well as the world's second-oldest institution of higher learning, Al-Azhar University. Many international media, businesses, and organizations have regional headquarters in the city; the Arab League has had its headquarters in Cairo for most of its existence.
---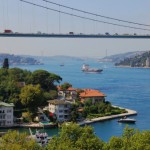 Istanbul TR
Istanbul is ranked 29th among the world's urban areas. Istanbul's economy has been one of the fastest growing among OECD metro-regions. According to Foreign Policy and the McKinsey Global Institute, Istanbul will register the 14th-highest absolute GDP growth among world cities by 2025. Istanbul is responsible for 27 percent of Turkey's GDP, with 20 percent of the country's industrial labor force residing in the city. Its GDP per capita and productivity are greater than their national averages by 70 percent and 50 percent, respectively, owing in part to the focus on high-value-added activities. With its high population and significant contribution to the Turkish economy, Istanbul is responsible for two-fifths of the nation's tax revenue. That includes the taxes of thirty-seven billionaires based in Istanbul, the fifth-highest number among cities around the world. Istanbul is home to Borsa Istanbul, the sole exchange entity of Turkey, which combined the former Istanbul Stock Exchange, the Istanbul Gold Exchange, and the Derivatives Exchange of Turkey. As the only sea route between the oil-rich Black Sea and the Mediterranean, the Bosphorus is one of the busiest waterways in the world; more than 200 million tonnes of oil pass through the strait each year, and the traffic on the Bosphorus is three times that on the Suez Canal. Istanbul is an increasingly popular tourist destination; it the world's fifth most-visited city.
---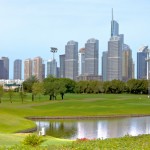 Dubai UAE
Dubai's gross domestic product is US $83.4 billion. Although Dubai's economy was built on the back of the oil industry, revenues from oil and natural gas currently account for less than 7% of the emirate's revenues. It is estimated that Dubai produces 50,000 to 70,000 barrels (11,000 m3) of oil a day and substantial quantities of gas from offshore fields. The emirate's share in UAE's gas revenues is about 2%. Dubai's oil reserves have diminished significantly and are expected to be exhausted in 20 years. Real estate and construction (22.6%), trade (16%), entrepôt (15%) and financial services (11%) are the largest contributors to Dubai's economy. Dubai's top exporting destinations include India (US$ 5.8 billion), Switzerland (US$ 2.37 billion) and Saudi Arabia (US$ 0.57 billion). The emirate's top import sources are India (US$ 12.55 billion), China (US$ 11.52 billion) and the United States (US$ 7.57 billion). India is Dubai's largest trade partner.
---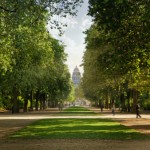 Brussels BE
Serving as the centre of administration for Europe, Brussels' economy is largely service-oriented. It is dominated by regional and world headquarters of multinationals, by European institutions, by various administrations, and by related services, though it does have a number of notable craft industries, such as the Cantillon Brewery and the Lambic brewery.
---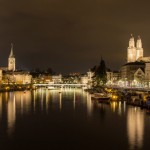 Zurich CH
Zürich is a leading financial center and global city. The Greater Zürich Area is Switzerland's economic centre and home to a vast number of international companies. By far the most important sector in the economy of Zürich is the service industry, which employs nearly four-fifths of workers. Other important industries include light industry, machine and textile industries and tourism. Most Swiss banks have their headquarters in Zürich and there are numerous foreign banks in the Greater Zürich Area. Located in Zürich, the Swiss Stock Exchange was established in 1877 and is nowadays the fourth most prominent stock exchange in the world. In addition Zürich is the world's largest gold trading centre. Ten of the country's 50 largest companies have their head offices in Zürich, among them ABB, UBS, Credit Suisse, Swiss Re and Zürich Financial Services. The high quality of life has been cited as a reason for economic growth in Zürich. The consulting firm Mercer has for many years ranked Zürich as a city with the highest quality of life in the world. In particular, Zürich received high scores for work, housing, leisure, education and safety. Local planning authorities ensure clear separation between urban and recreational areas and there are many protected nature reserves. Other cities in the country, Bern and Geneva, were also listed among the top ten. Zürich is also ranked the sixth most expensive city in the world. The city ranked behind Hong Kong and ahead of Copenhagen. It is the third most expensive city in Europe and second most expensive city in Switzerland after Geneva. Zürich benefits from the high level of investment in education that is typical of Switzerland in general and provides skilled labour at all levels. The city is home to two major universities, thus enabling access to graduates and high technology research. Professional training incorporates a mix of practical work experience and academic study while, in general, emphasis is placed on obtaining a good level of general education and language ability. As a result the city is home to many multilingual people and employees generally demonstrate a high degree of motivation and a low level of absenteeism. Such characteristics are reflected in the high level of productivity the region enjoys and account for the opening of offices and research centres in the city by large corporations.
---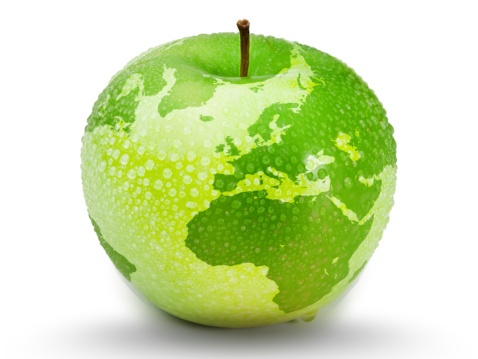 Clients
This service's current clients or employers include:

Huntsman Corporation
Huntsman is a global manufacturer and marketer of differentiated chemicals. Our operating companies manufacture products for a variety of global industries, including chemicals, plastics, automotive, aviation, textiles, footwear, paints and coatings, construction, technology, agriculture, health care, detergent, personal care, furniture, appliances and packaging. Originally known for pioneering innovations in packaging and, later, for rapid and integrated growth in petrochemicals, Huntsman has approximately 16,000 employees and operates from multiple locations worldwide. The Company had 2014 revenues of over $13 billion.
Huntsman Corporation – Click Here

---

Novartis Corporation
Novartis is a world leader in the research, development, manufacturing and marketing of products to protect and improve health and well-being. Our goal is to discover, develop and successfully market innovative products to prevent and cure diseases, to ease suffering and to enhance the quality of life. We also want to provide a shareholder return that reflects outstanding performance and to adequately reward those who invest ideas and work in our company. We continuously evolve our business to create a patient-centered portfolio consisting of a wide range of products and treatments to address unmet medical needs. Novartis focuses its business on three leading divisions with strong innovation power and global scale: pharmaceuticals, eye care and generics. These three leading divisions are supported by our research organization, the Novartis Institutes for BioMedical Research (NIBR) (link is external), and a centralized services group, Novartis Business Services, to facilitate collaboration across our divisions, and drive efficiency and productivity gains. We aim to develop innovative products in growing areas of healthcare. At the same time, we are expanding our presence in the emerging markets of Asia, Africa and Latin America, where there is fast-growing demand for access to high-quality medicines and healthcare.
Novartis Corporation – Click Here

---

Sandoz Corporation
Sandoz prides itself on thinking differently. While developing and manufacturing high-quality affordable medicines is core to who we are and what we do, our mission is even greater: We endeavor to make these medicines available to everyone, everywhere. Our portfolio of approximately 1 100 molecules is already available to more than 90% of the world's population and we continue to work hard to further increase global access.
Sandoz Corporation – Click Here

---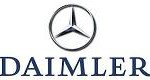 Daimler AG
Daimler AG is a German multinational automotive corporation. Daimler AG is headquartered in Stuttgart, Baden-Württemberg, Germany. As of 2014, Daimler owns or has shares in a number of car, bus, truck and motorcycle brands including Mercedes-Benz, Mercedes-AMG, Smart Automobile, Freightliner, Western Star, Thomas Built Buses, Setra, BharatBenz, Mitsubishi Fuso, MV Agusta as well as shares in Denza, KAMAZ, Beijing Automotive Group, and Renault-Nissan Alliance. The Maybach brand was closed at the end of 2012, but was revived in November 2014 as "Mercedes-Maybach", an ultra-luxury edition of the Mercedes-Benz S-Class. In 2014 Daimler sold 2.5 million vehicles. By unit sales, Daimler is the thirteenth-largest car manufacturer and second-largest truck manufacturer in the world. In addition to automobiles, Daimler manufactures buses and provides financial services through its Daimler Financial Services arm. The company is a component of the Euro Stoxx 50 stock market index.
---

Bechtel Coproration
Bechtel Corporation (Bechtel Group) is the largest construction and civil engineering company in the United States, ranking as the 4th-largest privately owned company in the United States. Its headquarters are in the South of Market, San Francisco.
Bechtel Coproration – Click Here

---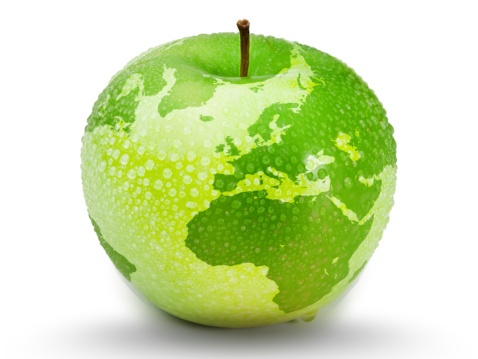 Benefits
Human Resources
Team building
Performance management
Succession management
Training management
Strategic partnering
Compensation benefits
Personal competencies
Recruitment management
People development
Management skills
Operations
Team building
Performance management
Succession management
Training management
Strategic partnering
Compensation benefits
Personal competencies
Recruitment management
People development
Management skills
Management
Team building
Performance management
Succession management
Training management
Strategic partnering
Compensation benefits
Personal competencies
Recruitment management
People development
Management skills
Bronze Service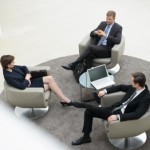 Monthly cost: USD $1,000.00
Time limit: 5 hours per month
Contract period: 12 months
Bronze service includes:
01. Email support
02. Telephone support
03. Questions & answers
04. Professional advice
05. Communication management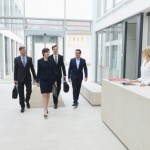 SERVICE DESCRIPTION
The Bronze Client Service (BCS) for HR Management provides clients with an entry level option and enables client contacts to become personally acquainted with Ms. Darwish over a sustainable period of time. We suggest that clients allocate up to a maximum of 5 Key Employees for this service. Your Key Employees can then contact the consultant via email, whenever they feel that they need specific advice or support in relation to the consultant's specialist subject. The consultant will also be proactive about opening and maintaining communications with your Key Employees. Your Key Employees can list and number any questions that they would like to ask and they will then receive specific answers to each and every query that they may have. Your Key Employees can then retain these communications on file for future reference. General support inquiries will usually receive replies within 48 hours, but please allow a period of up to 10 business days during busy periods. The Bronze Client Service (BCS) enables your Key Employees to get to know their designated Appleton Greene consultant and to benefit from the consultant's specialist skills, knowledge and experience.
---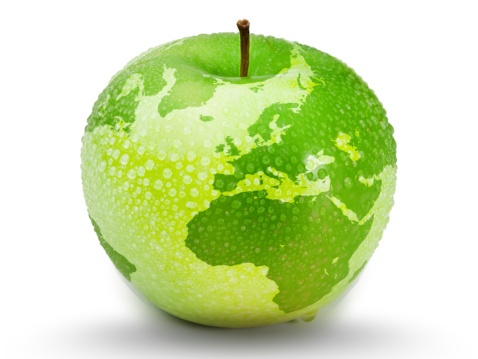 Silver Service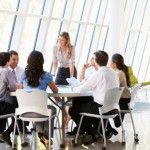 Monthly cost: USD $2,000.00
Time limit: 10 hours per month
Contract period: 12 months
Bronze service plus
01. Research analysis
02. Management analysis
03. Performance analysis
04. Business process analysis
05. Training analy