Energy Leadership
Accredited Consulting Service for Dr. Harris DM MAOM BM Accredited Senior Consultant (ASC)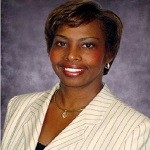 The Appleton Greene Accredited Consultant Service (ACS) for Energy Leadership is provided by Dr. Harris and provides clients with four cost-effective and time-effective professional consultant solutions, enabling clients to engage professional support over a sustainable period of time, while being able to manage consultancy costs within a clearly defined monthly budget. All service contracts are for a fixed period of 12 months and are renewable annually by mutual agreement. Services can be upgraded at any time, subject to individual client requirements and consulting service availability. If you would like to place an order for the Appleton Greene Energy Leadership service, please click on either the Bronze, Silver, Gold, or Platinum service boxes below in order to access the respective application forms. A detailed information guide for this service is provided below and you can access this guide by scrolling down and clicking on the tabs beneath the service order application forms.
Consultant profile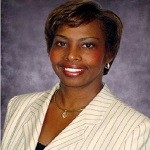 Dr. Harris is an approved Senior Consultant at Appleton Greene and she has experience in customer service, human resources and management. She has achieved a Doctorate of Management, a Master of Arts in Organizational Management and a Bachelor of Arts in Management. She has industry experience within the following sectors: Manufacturing; Retail and Education. She has had commercial experience within the following countries: United States of America, or more specifically within the following cities: El Segundo CA; Los Angeles CA and Denver CO. Her personal achievements include: self-awareness methodology; design corporate events activities; developed employee engagement processes and implemented employee relocation processes. Her service skills incorporate: customer relations; life coaching; project management; people management and retail sales.
To request further information about Dr. Harris through Appleton Greene, please CLICK HERE.
---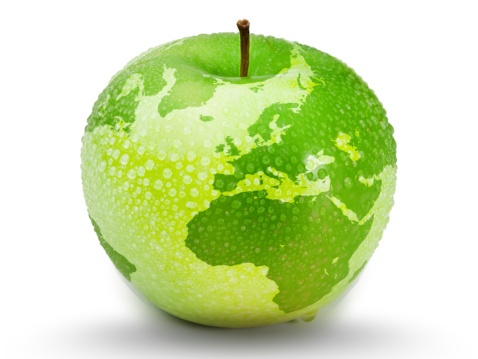 Executive summary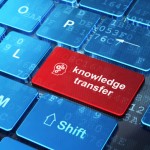 Energy Leadership
Ideally, new employees enter the organization with an attitude of zeal, commitment, and the motivation to succeed. Achieving that kind of success triggers positive emotions of joy, confidence and the further motivation for advancement. A leader's ability to maintain high levels of this attitude requires more than monetary incentives. Positive Energy Awareness (PEA) equips a leader with energetic behavioral tools for sustaining an employee's desire to contribute greatness.
Studies have shown that a leader's emotions, behaviors, words, and attitude is contagious and can have a profound effect on employees, both positively and negatively. The more positive the leader, the better the opportunity to capture and harness the committed willingness of employees to not only achieve success, but to also inspire their innovation and creativity.
In addition to the contagious effect, advances in technology have contributed to the development of an information infrastructure providing more knowledge in any field than leaders can master alone. Information sharing is vital to organizational health and sustainment. Leaders possessing the conscious and intentional ability to positively influence bringing people together will result in moving an organization from good to great.
PEA is a path to consciously and consistently showing up as your authentic, best self. PEA partners with leaders using a seven-level contrivance and five-step path to develop keener self-awareness and understanding of what the leader may be projecting to those being lead.
---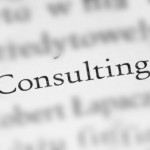 Service Methodology
Research studies conducted by the Protocol School of Washington, Harvard University, the Carnegie Foundation, and the Stanford Research Institute revealed hard technical skills and knowledge account for fifteen percent of the reason an individual gets, keeps, and advances in a job. The remaining eighty-five percent of job success is attributed to individual people-skills, including intangible soft skills such as communicated words and observed micro messages of body language, voice pitch, eye contact, emotional behavior and attitude. In the era of information–the 21st century– retaining talented, knowledgeable employees and maintaining a competitive advantage within the organization, leaders' need to recognize that soft skills are equally important to technical skill, that employees are more acquiescent to leaders with both characteristics.
Humans are emotional creatures as well as thinking ones, yet in the workplace little to no attention is given to the emotional aspect of employment. The word emotion comes from the Latin word "emotere", which is defined as activity or energy in motion; one finds that energy vibrates attracting high and low levels of like energy. Leaders' words and behaviors carry positive and negative emotional energy signals to those led (consciously or unconsciously). Developing emotional awareness empowers leaders to intentionally take actions to boost organizational energy, moving the organizational needle from good to great.
Positive Energy Awareness (PEA) specializes in raising awareness of the powerful impact emotional energy awareness brings to the organizational environment. PED focuses awareness and development in three areas, emotions, energy, and consciousness. Growth in these areas leads to two additional focuses, commitment and change. The integration of these five principle areas equates to an individual's Positive Energy Potential (PEP), all of which can be expressed as the formula E2C3=PEP. Leaders' development in these five areas–emotion, energy, consciousness, commitment and change–creates a path for cultivating an energetic organization grounded in both technical and soft skills awareness.
---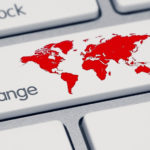 Service Options
Companies can elect whether they just require Appleton Greene for advice and support with the Bronze Client Service, for research and performance analysis with the Silver Client Service, for facilitating departmental workshops with the Gold Client Service, or for complete process planning, development, implementation, management and review, with the Platinum Client Service. Ultimately, there is a service to suit every situation and every budget and clients can elect to either upgrade or downgrade from one service to another as and when required, providing complete flexibility in order to ensure that the right level of support is available over a sustainable period of time, enabling the organization to compensate for any prescriptive or emergent changes relating to: Customer Service; E-business; Finance; Globalization; Human Resources; Information Technology; Legal; Management; Marketing; or Production.
---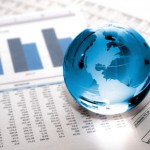 Service Mission
There is a social phenomenon called "emotional contagion, " a kind of non-verbal transference of emotional energy, and there is a wealth of information concerning it. For instance, Sigal Barsade, a professor of management at the prestigious Wharton School of the University of Pennsylvania has years of experience studying emotional contagion and offered that people are not often aware that the contagious effect is happening. Additionally, there is a wealth of research to support the contagious effect of emotions. In general people unconsciously read each other's moods. These nonverbal expressions carry as much energy transference as technical skills and knowledge. Positive Energy Awareness (PEA) offers clients added ways of addressing team engagement that recognizes the emotional contagious impact.
Emotional contagion can affect the organization positively or negatively. PEA seeks to infuse a sense of awareness to the dualities of life (i.e., up/down, happy/sad, right/wrong, strengths/weakness, and positive/negative emotional energy). Specifically, negative emotional energy is associated with thoughts, behaviors, and emotions that are pessimistic, unhealthy, destructive, bad or undesirable and tends to hold people back, creating an environment of volatility and uncertainty. Positive emotional energy is associated with being optimistic, constructive, good or desirable and moves people forward creating an environment of vision and understanding. A typical protocol is for organizations to spend time and energy focusing on dissecting problems and weakness using tools such as Kaizens, Lean Six Sigma and various process improvement tools, all of which are critical to the organization. Equally important is the attitudes, beliefs, and emotions of contributors. PEA's mission is to balance the scales, integrating technical skills with emotional awareness and to bring the energy of positivity into the culture of the organization. PEA process enhancement tools are intended to elevate leaders' awareness, broadening the organizational perspective. Leaders' increased awareness of the powerful impact of a balanced approach to organizational development provides an opportunity for educating all involved on mindful positive interaction. Ultimately, PEA processes contribute to improving the culture by offering additional approaches for organizational alignment and development.
---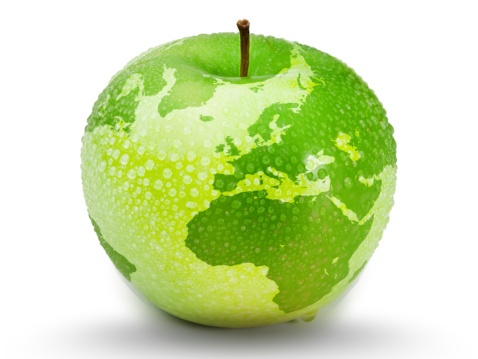 Service objectives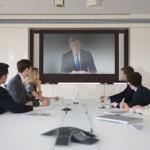 The following list represents the Key Service Objectives (KSO) for the Appleton Greene Energy Leadership service.
Emotional Awareness
The concept of emotional contagion includes the influence one person's emotions can have on another. At work, employees tend to mimic the leader's behaviors. Leaders and strong personalities can have a positive or negative emotional contagious effect on an individual's thoughts, attitudes and behaviors (TAB). A single interaction can have a rippling effect, shifting a person's TAB from negative to positive or positive to negative. For example, during a focus group, an employee stated having a feeling of incompetence, having been uninspired and emotionally drained when working for a leader who emitted negative energy. The leader had an unwelcoming attitude and made negative comments about the employees' work. When a new leader took charge, the employee's feelings shifted to enthusiasm and appreciation for his/her work, as the leader's words were encouraging, his/her attitude was pleasant, and his/her positive energy made people feel at ease. The new leader challenged the employee, expressing trust in the employee's capabilities to do a good job. Acts of attitude and behavior are the physical manifestation of the emotional responses we have to thoughts and feelings. Thoughts, attitudes and behaviors carry an energy that can be contagious and attract the same energy source in others. Leaders have the responsibility of capturing the participation of every team member. Participation should not only be skills related, but also mindful, alert, and engaged, with a temperament of commitment and loyalty to the function and the specified processes and procedures. Positive Energy Awareness (PEA) equips leaders with tools for strengthening the intuitive sense for recognizing the difference between positive and negative thinking associated with emotional contagion. Leaders are in a position to bring vision, understanding, clarity, and agility to the environment and create a positive momentum for change. Meeting the challenge requires leaders to not only have a positive mindset, but to also be consistently mindful of shifts in one's own emotional state when interacting with others. When leaders interact with others, they trigger emotions that either stimulate or dampen behaviors—many times at the subconscious level. A leader's ability to intentionally channel positivity contributes to developing a healthy, productive, and harmonious workplace. The concept of emotional contagion serves to enlighten leaders on the impact their behavior has on others. Jim Collins, author of Good to Great wrote "leaders of good-to-great companies respond with thoughtfulness and creativity driven by a compulsion to turn unrealized potential into results". PEA's objective is to partner with leaders to develop and create a positive work environment.
Energy Awareness
Energy is defined as the ability to do work, or as taken from Merriam Webster, "energy is the capacity of acting or being active". Energy is what moves a person to get out of bed and come to work. Energy permeates throughout the company or organization and gets defined by the emotional and physical contributions of every employee. Energy awareness is knowing that your energy is the vibrating force that contributes to the external expression of internal emotions. Emotion is derived from the Latin word "emotere which literally means energy in motion. Emotion is the experience of energy moving through the body. Energy awareness is being mindful of the "from-inside-out dynamic" and knowing if the emotions being felt are boosting or draining energy. Leaders with this awareness have more opportunity to be in control of choosing to maintain or change the current impact emotions are having on energy and on those being led. The Positive Energy Awareness (PEA) objective is to raise consciousness of the power emotional energy has on the company or organization. The compelling aspect of energy is the vibrational ability to attract like-energy. Energy transmits in the form of vibrational waves: familiar forms would be sound, radio, heat, and the not so commonly known thought waves. Thoughts trigger emotions that result in energy-carrying responses. Thoughts carry two types of energy vibrations, positive and negative. Negative thoughts result in corresponding emotional responses of incompetence, lack of inspiration, sadness, close mindedness, and fear, to name only a few. The corresponding emotions for positive thoughts would include, but are not limited to joy, excitement, courage, drive, inclusion, encouragement, and open mindedness. A Leader's energy is the driving force behind the company or organization's ability to achieve greatness. Leaders' positive or negative energy radiates creating a matched-energy work environment. A leader's ability to be mindful of the great difference between positive and negative energy gives way to purposefully choosing communication methods that serve to draw out the positive in those being led. PEA methods work to enhance a leader's conscious ability to be fully mindful of what triggers their own positive or negative thoughts, feelings, and behaviors. Increased energy awareness will enable leaders to be at the root of their emotions and responses, in so doing impacting the organizational environment.
Conscious Awareness
Dr. Joe Dispenza, an international lecturer, author, and corporate consultant, provided the following, the brain is the facilitator of both the conscious and subconscious mind. The brain processes 400 billion bits of information every second and consist of four major areas, one of which is the neocortex, the home of the conscious mind. Individual free will, self-awareness, learning, feelings and the recording of life experiences, (also described as the subjective consciousness) reside inside in the neocortex. Surprisingly, the neocortex processes only two thousand bits of information per second. The brain produces and coordinates different aspects of the mind through thought impulses. The conscious mind translates external information into thoughts, which develops into feelings, and are displayed through external emotional behaviors or responses and this cycle takes place in a Nano-second. Awareness of the activities that take place in that Nano-second can be the difference between collaboration and conflict or success and failure or good and great. The conscious mind is the only area of the brain capable of changing how the brain works. Repetitive conscious thought gets housed in the subconscious and only conscious intentional acts can change an existing subconscious thought or feeling. The subconscious accepts whatever the conscious mind chooses to believe, feels, or does this without question or prejudice. The time it takes to consciously change the subconscious depends on the length of time an identified thought, or feeling has existed. The objective of conscious awareness is to educate and enlighten leaders on the intangible human factors that contribute to employee behavior and engagement. The added awareness reminds leaders to be mindful of the ones' actions, words used and body language when interacting with others, as there is a possibility of energy transfer or emotional contagion. The knowledge of conscious and subconscious processing can aide in the delivery of company messaging, conflict resolution, and in planting positive thoughts that are inspiring, supportive, and galvanizing. The tools of Positive Energy Awareness are grounded in recognizing conscious awareness as a critical component to moving the company or organization to greatness.
Commitment
Commitment is a desire to give of oneself. Commitment is a feeling that comes from inside a person's being. But commitment can be motivated by outside sources. For example, school curricula are designed to educate; the learning comes from the student's desire to complete each class and to ultimately graduate. In the academic environment, students have instructors that challenge capabilities, motivate, provide support, and take time out of the day to tutor. There are also instructors that appear to be just the opposite; however, the committed student knows the class has an end date. Knowing there is an end date helps the student to stay committed, to give of themselves and to endure the positives and the negatives of school life. In other words, there is a kind of built-in commitment in the school setting. The work environment, however, presents a different scenario. Commitment is not necessarily related to a specific date like graduation, but rather to projects, programs, or events which may be ongoing and have no end date whatsoever. Comparing again to the school environment, instructors are educated on how to teach in an environment assumed to have graduation as motivation; in the work environment, leaders are educated in a chosen field, become subject matter experts and are promoted to management in an environment without a built-in motivator. But that management requires a specific set of leadership skills which the organizational leader may not innately possess and has not studied as a learned skill. Fortunately, skills necessary to produce commitment on the part of employees can be taught to leaders, thus setting in motion the employee commitment needed to keep the organization's larger goals from being overlooked. Then, to maintain employee commitment in the workplace, leaders need the ability to continue to motivate, to be supportive, and to take time to engage in conversations unrelated to the immediate goal-at-hand. In a 2016 nationwide company study, 96 percent of the employees surveyed reported motivation as a contributing factor to feeling a sense of meaning in the workplace. Words, body language, and attitude are all the elements of conversation that connect with the feeling side of a person. To help employees maintain high levels of commitment it takes more than pay for performance; a leader's awareness of the soft side of leadership is equally, if not more, important than subject matter capabilities if commitment is to be maintained. Commitment is not learned, it is, instead, an implicit tenet of one's self. It comes from inside a person and is driven by the person's energy to succeed. But commitment can be engendered through a leader acquired and applied skills. It is the objective of Positive Energy Awareness to partner with leaders to develop ways to incorporate a commitment mindset into an organization's culture.
Change
The only constant in life is change. It is an old adage and is undoubtedly true within the organization. In the organizational environment, change is an anticipated occurrence. Borrowing a quote from Margaret Mead, "Never doubt that a small group of thoughtful, committed citizens can change the world". When change takes place, a leader's effective communication skills present the difference between committed employee alignment and disorder. A leader's communication regarding change needs to be more than scripted words. The words used, body language and behaviors contribute to how well or poorly the energy of the communicated message is transmitted. Positive Energy Awareness (PEA) is intended to give leaders additional choices of action to take when communicating change. John Kotter, author of Heart of Change, postulated: at the heart of change are emotions. An employee's initial reaction to change within the organization comes from a place of feeling, creating a personal emotional response. The communication of organizational change is not to change employees, it is to change behavior related to the change; or as Kotter wrote "helping them to see a truth to influence their feeling". Leaders are not devoid of feeling when organizational changes take place and as such, a self-check prior to communicating to others should be a standard, not only during change, but as a conscious all-time practice. A leader's mindful awareness of the human factors associated with change will have an impact on the methods used to communicate. Taking the time to conduct a self-check provides the opportunity to deliberately choose positivity over negativity. The leader's energy, positive or negative, radiates creating a matched environment. That energy is either disjointed as related to challenges, or it is coherent as related, solving the challenges of organizational change collaboratively. A more detailed discussion was presented in the Energy and Emotion Awareness objectives. The objective of PEA is to bring another layer of knowledge, experience, educational resources and tools (i.e., assessments) to the leadership community and to develop the processes most suitable for having a positive impact on the organizational environment.
---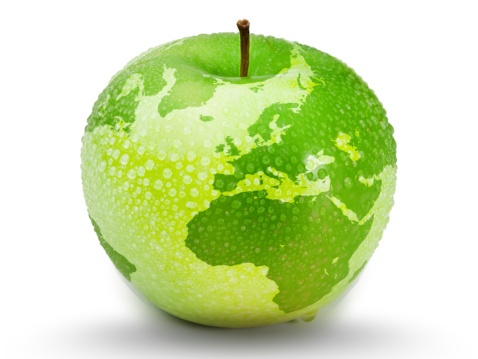 Testimonials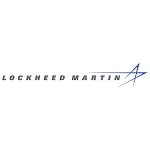 Lockheed Martin
"This is my penultimate day at Lockheed Martin; tomorrow I will be departing for other adventures and I just could not leave without sending you something in tribute to my manager, Dr. Harris. I have had some ups and downs at Lockheed; some involving other employees, some involving my health. Throughout all, Dr. Harris has been the pinnacle of professionalism. She has always been fair minded, calm and unflappable, and a soothing influence on all involved, especially me. When I have received praise from engineer customers, she has been the first to acknowledge it to me and to everyone else in our group, as she has with all of us-as I said, she is always fair minded. When person problems were at issue, Dr. Harris was the rock that I depended upon. Nothing was ever too much for her not to come up with a solution. When I needed to corrected or chastised, she was kind in her approach, helping me to see the opportunity for growth and development. I have never had such a good manager here or at any other company. I have worked as a paralegal at large, prestigious law firms in Center City Philadelphia. I have worked in pharmaceuticals, I have other experience Lockheed as a Tech Writer and a desk-top publisher. Nowhere have I encountered anyone with the compassion coupled with the professional mien that Dr. Harris brings to her job every day."
---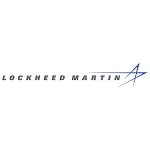 Lockheed Martin
"Dr. Harris is an energetic woman who currently a leader for Lockheed Martin. She is self-confident and has the ability to quickly handle a multitude of duties. She combines exceptional natural ability with a willingness and eagerness to learn and at the same time lead. Being a responsible leader, she has been a great source of information between departments within the company and has worked diligently to fulfill her responsibilities. She was absolutely instrumental in bringing in a new style of management to the represented work force with openness and transparency to our organization allowing for greater communication and proficiency in our business. Along with her undeniable talent, Dr. Harris has always been an absolute joy to work with. She is a true team player, and always manages to foster positive discussions that brings collaboration front and center from all employees. Without a doubt, I consider Dr. Harris an extraordinary person and leader that would bring benefit any organization."
---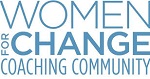 Women 4 Change
" Working with Dr. Harris has been nothing short of amazing! My work with her occurred during a very emotional and tumultuous time in my life. Dr. Harris helped me navigate my way through it and our work together provided me a tremendous platform from which to jump beyond myself. We examined old patterns of thinking and I learned that I am in control of my thoughts and have a conscious choice with how I choose to feel. I found strength in letting go of my default status of "being the victim" and learned how to not only accept responsibility for the role I play in life, but to also embrace a more compassionate nature. Dr. Harris has the innate ability to listen without judgment and helped me to find strength, courage, and wisdom within difficult situations. She has become a touchstone and a pillar of strength that helped me get through one of the most challenging years of my life. Dr. Harris has inspired me to become the best version of myself that I can possibly be. Moving forward, I know that I will constantly be a work in progress as I should be. Growth only comes from pushing one's self past the comfort zone and into the depths of the unknown. With deepest gratitude, I give thanks for Women for Change for giving me this amazing opportunity to work with Dr. Harris, whose work helped transform my life. Thank you especially to Dr. Harris who helped me move from terror and loss, to unexpected good fortune and for showing me that out of darkness, hope is born."
---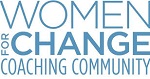 Women 4 Change
" Thank you for the chance to participate in the Women4Change coaching community and for the opportunity to work with Dr. Harris as my professional coach. Coach Dr. Harris has helped me take positive steps to reducing the stress in my life. Our work together has been "life changing." I have a new vitality towards life's challenges and have become empowered in accomplishing my life's goals. I actually feel "young" again and in control of my life. Coach Dr. Harris has been instrumental in helping me identify my values, increase my conscious awareness of my emotions and positive energy, take mindful intentional action, and realize "I always have a choice" in my life's endeavors. I have also found that our coaching sessions have not only helped me, but have improved relationships within my family."
---

Rutgers University
" I think Dr. Harris is a very effective speaker. Her points on energy and how it can affect any situation really intrigued me. I actually took what she said about positive energy and tried those tactics on my volleyball team at school. After giving out positive feedback, my team responded back very well. Aside from the discussion on energy, I also enjoyed her talking about the topic of control. She taught us how we cannot be in control of every situation, but that we have control in how we respond to these random events. In relating this to my real life instances, it gave me a whole new perspective on how to deal with tragedy. More importantly, that one cannot just stop living, but instead move on when the time feels right for them. If it wasn't for listening to Dr. Harris, I might still feel guilty with how I have chosen to move on with my life."
---
More detailed achievements, references and testimonials are confidentially available to clients upon request.

---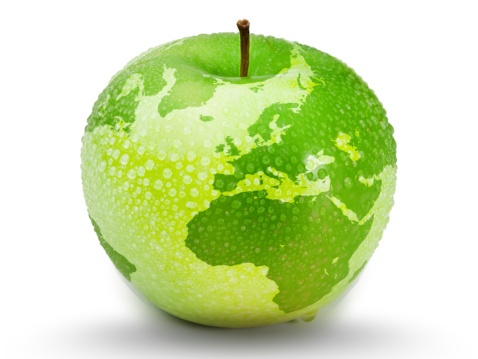 Industries
This service is primarily available to the following industry sectors: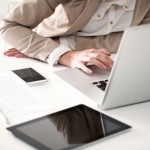 Manufacturing
Manufacturing is the large-scale build of a product using machinery. The American manufacturing industry came into being in the late 18th century, the inception of which is generally attributed to Samuel Slater, an immigrant from England. He was later named the "Father of the American Industrial Revolution" by President Andrew Jackson. Fast forwarding to the 21st century we find manufacturing has become an element of every facet of our national experience; from toothpicks to the building and launching rockets into space, manufacturing touches all aspects of American life. In 2016 manufacturing contributed 2.18 trillion dollars to the US economy, accounting for one-third of the Gross National Product. If manufacturing in the US were its own economy, it would be the ninth largest economic power in the world. Citing another example of the scope of US manufacturing, one can narrow the focus down to the State of California specifically, early 2003 statistics show manufacturing rose 60 per cent faster than the state's overall economy. This pattern of growth has continued over the years. According to the United States Bureau of Economic Analysis and the US Census Bureau, manufacturing accounts for close to 11 per cent of the total output of the state, employing a workforce of more than 8 per cent overall (~13 million workers) and contributing 239 million dollars in 2013.
The common thread of any type of industry are the people, which is also an indication of the health of an industry. Nationally, the manufacturing industry has experienced job growth from 2011-2015; an affirmative outlook; however, based on a New York Times article, over the last 20 years there has been a 29 per cent drop countrywide. That said, manufacturing still accounts for 12.3 million jobs, with only three other industries employing more people than does manufacturing. Returning to California and referencing the same New York Times article, the state added only 853 new establishments, yet it ranked fourth overall in the nation with more than 41,000 extant manufacturing businesses. That ranking directly correlates with the health of manufacturing since 2003. Using the information provided, it's safe to surmise that the manufacturing industry is, and will continue to be, a strong contributor to the US economy. Spotlighting manufacturing from the individual industry perspective of satellite.
---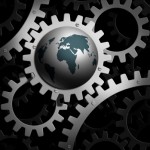 Retail
Retail is the process of selling consumer goods or services through multiple channels of distribution with the intent to earn a profit. The earliest known form of retail dates from 9000 to 6000 BC and was called bartering. The introduction of currency, the shekel, was initially used around 3000 BC. The US dollar was first introduced by the Continental Congress in 1785. In more recent times, R.H. Macy opened a dry goods store in 1858 (R.H. Macy & Co) creating gross returns that first year of $85,000. Today, Macy's is one of the largest department stores in the world. Macy's New York covers two million square feet of retail space, containing 10.5 levels of fashions, home goods and various other types of merchandise. Macy's was first in creating the department store craze, followed by Sears in 1893, and J.C. Penny's in 1902. t was fifty-one years after the opening of that first Macy's before the word retail came to mean more than the simple exchange of money for basic necessities. The American-born department store entrepreneur in twentieth century London, Harry Gordon Selfridge, is credited with redefining the word to include an activity that was appealing to all of the senses; in 1909 he stated, "Excite the mind, and the hand will reach for the pocket." His style of trade helped to make retail a household word all over the world. Since then, retail has taken on many forms beyond that of the department store; the modern sense of the word now includes such stores as convenience, hardware, grocery, and specialty stores, just to name few.
Until 1991 a typical retail transaction consisted of going to a location, physically interacting with a sales person and exchanging currency or a credit card (first used in 1920) for merchandise and/or a service. That seminal year of 1991 brought about the advent of the Internet, fundamentally transforming the customer's retail experience. Now, on-line shopping has become common place making life easier and more convenient. In the latest American data available, on-line sales in 2016 reached $394.86 billion, a 15.6 per cent increase from 2015. On-line purchasing capabilities have opened up an entirely new path for retailers to reach their customers. The retail industry, overall, is the largest private employer in the US. Retail directly and indirectly supports 42 million American jobs and provides 1.6 trillion in labor income, contributing 2.6 trillion annually to the US GDP. Compared to the long history of retailing overall, on-line shopping is still in its growth cycle with only 16 years existence. It is expected that as technology continues to improve, on-line shopping will follow, making the retail industry more robust year after year. Selfridge's words of 1909 are as distinctly true of retailing today as they were in his time–possibility even more so.
---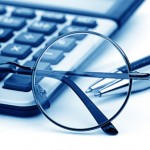 Education
Education is the process of facilitating learning, or as Malcolm Forbes (publisher of Forbes magazine) wrote, "Education is to replace an empty mind with an open mind." Educational methods include storytelling, discussion, lessons, training, and research. Education typically takes place under the guidance of educators, but self-learning is also a form of education. Education can be formal, non-formal, or informal. Formal education is conducted in a classroom environment. The basic format in the US would include levels segregated as: elementary, middle and high schools followed by college/university. In a formal educational setting, institutions carry some manner of accreditation and the instructors are specifically trained, licensed and/or certified to teach. The structure of formal education can be public or private, each having a governing body of decision makers at its head. The educational format follows a designated curriculum covering diverse subject matter such as science, mathematics, history and the arts.
Non-formal education includes various structured learning situations which do not have the level of curriculum, accreditation and certification associated with formal learning, yet there is more structure than that associated with informal learning. Typically, the learners' objective in non-formal education is to increase ones' skills and knowledge of a specific subject, only. Some examples would include, but not be limited to, the arts, a foreign language, cooking, fitness training, or professional coaching. In non-formal education, the reason for the endeavor could be simply ones' love and passion for learning. Informal education generally takes place outside the classroom and the objective for completion is different than that of formal or non-formal education. The workplace environment is a prime example of a setting where informal education takes place. Common to most companies is education of a new employee, through orientation, about company policies and procedures. In business, other examples of informal training may be geared toward such goals as assimilation to the uniqueness of a particular work environment, or knowledge sharing at an industry trade show, to name just two. Informal education has its level of structure, but is less controlled than that of a formal environment. Informal education allows for open conversation, creative thinking and brainstorming, which can be powerful in the workplace. To summarize, the function of education, as Martin Luther King so eloquently stated, "is to teach one to think intensively and critically, developing both intelligence plus character". Formal educational advancement is most often seen by ones progression from one grade to the next in a school system. Non-formal education can be manifest by ones development in a specific subject or field of endeavor, such as becoming an Olympic medalist. By example, via informal means, education can convert a good company into a great one. In all its forms–formal, non-formal and informal–education facilitates learning which leads to individual growth, self-confidence and advancement. All in all, the function of education is, as Nelson Mandela is credited with saying, "the most powerful weapon which you can use to change the world."
---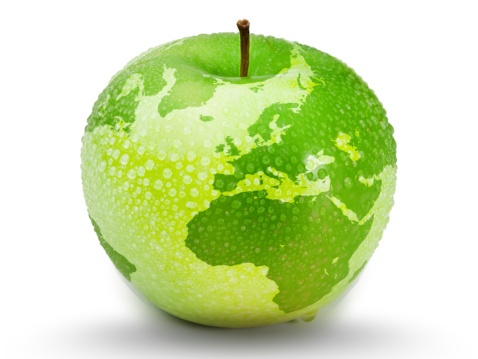 Locations
This service is primarily available within the following locations: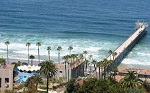 El Segundo CA
El Segundo, CA, with a population of 16,839, is a city within the county of Los Angeles in the state of California. El Segundo ("the second" in Spanish) earned its name by becoming the second Standard Oil refinery on the west coast. In 2017 the city scored a landmark, celebrating 100 years of innovation, leadership and growth. El Segundo is ideally located: it sits next door to Manhattan Beach and close by the other South Bay sister cities of Hermosa and Redondo Beach–an ideal location in which to thrive for any business and its employees. El Segundo is a city with roots in refinery, aerospace and manufacturing innovation that's developed into a technology hub of world-class businesses involving high-tech engineering, advanced information technology, data systems, and digital media. Representing the oil industry in El Segundo's is Chevron's main west-coast oil refinery, which was established in 1911. El Segundo is recognized as the aerospace capital of the world, with manufacturing industries like Northrop Grumman, Boeing, Raytheon and Lockheed Martin headquartered there. Over half of all satellites and vehicles currently in space were manufactured in El Segundo, CA. Technologies used around the world, such as DIRECTV, SIRIUS Satellite Radio, and Global Positioning Satellites (GPS) are products conceived and built in El Segundo. In addition to manufacturing industries, El Segundo has been the chosen location for Los Angeles United States Air base. A further example of a non-manufacturing business is Just Fab, a personalized retail shopping organization with more than four million users which has chosen El Segundo as its home base. Each of these enterprises provides employment for thousands of individuals. El Segundo continues to be sought after for new projects. As an example, The Point, a new $80 million retail center began its development in 2015 and will introduce chef-driven restaurants intertwined with specialty shops, adding to the existing fun and adventure one would expect from a beach-side city. The foregoing presents but a small snapshot of the value El Segundo brings to the state of California. The city's geographic link with prominent aerospace, manufacturing and oil refineries are examples of large corporate enterprises, but it is also the home to many entrepreneurs and start-ups companies, such as Chef'D, the first company to fulfill food orders on a national basis. Additionally, El Segundo's strong infrastructure, fiber optic network, and skilled workforce make it an ideal setting for leading engineering and tech firms such as Computer Science Corporation, IBM and Oracle, just to name a few. El Segundo is centrally located near Los Angeles International airport with easy freeway access to downtown Los Angeles and is just minutes from the state's mile-long coastline. El Segundo, having celebrated 100 years of innovation and leadership, appears robustly primed for another 100 years or more of continued growth and industry leadership.
---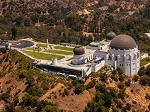 Los Angeles CA
Only 150 years ago, Los Angeles was a sleepy pueblo surrounded by rolling ranch lands. Today Los Angeles is called the "the city of Angels or Dream City". Today it's a metropolitan mega county with over fifty cities under its umbrella with a total population of 10 million and GDP of over seven hundred million, making it the third largest metropolitan economy in the world. The city of Los Angeles is largest within county with a population of nearly four million. The city that come close is Long Beach, population 470,000. Much of the literature for the city of Los Angeles is intertwined with Los Angeles County. If Los Angeles were its own country, its economy would be bigger than that of Saudi Arabia, Switzerland, and Sweden. The city of Los Angeles is its own entity though much of the literature seldom distinguishes it from Los Angeles county. As an example, literature identifies Los Angeles as the entertainment capital of the world, yet the entertainment footprint covers several cities, most notably Hollywood. Los Angeles coupled with Long Beach form one of the world's largest shipping complexes. There are several other thriving industries deeply rooted in Los Angeles. In the manufacturing arena there are large businesses such as Northrop Grumman, Boeing, Lockheed, Raytheon and SpaceX. The bioscience industry has a strong presence in Los Angeles being home to UCLA Medical Center, USC's Keck School of Medicine, and the Los Angeles Bio Medical Research Institute. Nationally, Los Angeles' fashion industry ranks number one in apparel, leather and related products, wholesale of accessories, the furniture industry and is a leader in textile manufacturing and beauty, makeup and skincare products, according to Los Angeles Economic Development Corporation (LAEDC). Los Angeles is not only a showcase for fashion, it is the place for the automotive design studios, such as Tesla, Honda, General Motors, and Ford. There are 247 high schools in the Los Angeles Unified School District, ranking 73 nationally and 10 in California. Los Angeles residents have access to some of the nation's best institutions of higher learning, including USC, UCLA, Cal Arts, Loyola Marymount and the California Institute of Technology. Los Angeles may not be among the top 10 nationally rank, however it does offer several options for education, such as charter schools, independent study schools, continuation high schools, community day schools, and opportunity school just to name a few. Los Angeles has 75 miles of sunny coastline with breath taking beaches. Los Angeles is a "city of angels" or a "dream city" where people come to pursue their "American Dream". It worked for Johnny Depp and Jenifer Lawrence, Kelly Osbourne, Charlie Chaplin, Marlene Dietrich and Arnold Schwarzenegger. Los Angeles is one of the most treasured city of California.
---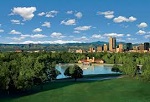 Denver CO
Denver, Colorado, with a population of approximately 682,545, is a city born during the great "Pikes Peak Bust" or Gold Rush of 1859. In 1867 Denver became the territorial capital and when Colorado was admitted to the Union, a statewide vote in 1881 made Denver the permanent state capital. Denver is nicknamed the "Mile High City" because it sits at an elevation of exactly one mile above sea level (5,280 feet). Denver is one of three cities that make up the Colorado Metropolitan area; the other two cities are Aurora and Lakewood. Denver, centrally located, is considered the hub for the American west. The city supports many growing industries in technology and telecommunications. Its location is just east of the mineral-rich Rocky Mountain range, encouraging mining and energy companies to spring up in the area, making them another staple of Denver's economy. As an example of mining, Summit Mining International, headquartered in Denver, is working to become the leading mineral resource company in the US. The energy sector of Denver's economy is represented by The Oil and Gas Association, which is dedicated to supporting all segments of the energy industry (fossil fuels and renewable resources). The Rocky Mountains along the western skyline make Denver one of the most picturesque cities in which to live. Denver has the second largest performing arts center in the nation, after Lincoln Center in New York City. In addition to the performing arts center, Denver has three huge stadiums, six large breweries, and over 200 parks, all of which are bathed in 300 days of sunshine a year. The city's recreational facilities notwithstanding, Denver has the greatest percentage of high school and college graduates of any metropolitan area in the country. According to the U.S. census, the national average is 81.7% for high school diplomas and 23% for those obtaining a college degree. Compare those national statistics to Denver's at 92.1% for high school diplomas and 35% for students earning a bachelor's degree, and Denver's educational acumen becomes apparent. To gain access to all of these amenities, the city boasts one of the most advanced airports in the nation; Denver's International airport has undergone extensive renovations to help keep it in the vanguard. Considering all the foregoing, it is understandable that Denver is a popular relocation destination. Over a ten-year period, there was an increase in the number of people moving to Denver; however, in 2016 the city saw its first decline in those