Digital Strategy
Accredited Consulting Service for Mr. Tanner BS Accredited Executive Consultant (AEC)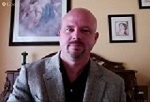 The Appleton Greene Accredited Consultant Service (ACS) for Digital Strategy is provided by Mr. Tanner and provides clients with four cost-effective and time-effective professional consultant solutions, enabling clients to engage professional support over a sustainable period of time, while being able to manage consultancy costs within a clearly defined monthly budget. All service contracts are for a fixed period of 12 months and are renewable annually by mutual agreement. Services can be upgraded at any time, subject to individual client requirements and consulting service availability. If you would like to place an order for the Appleton Greene Digital Strategy service, please click on either the Bronze, Silver, Gold, or Platinum service boxes below in order to access the respective application forms. A detailed information guide for this service is provided below and you can access this guide by scrolling down and clicking on the tabs beneath the service order application forms.
Consultant profile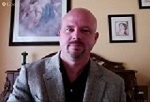 Mr Tanner is an approved Executive Consultant at Appleton Greene and he has experience in marketing, information technology and e-business. He has achieved a Bachelor of Science in Liberal Arts, Business and Arabic Regents and a Diploma in Arabic Language and Middle Eastern Studies. He has industry experience within the following sectors: Technology; Retail; Manufacturing; Internet and Defense. He has had commercial experience within the following countries: United States of America; United Kingdom and United Arab Emirates, or more specifically within the following cities: New York NY; San Francisco CA; San Jose CA; London and Dubai,. His personal achievements include: defined digital strategy; architected data-driven revenue optimization; led marketing and expansion strategy; managed technology enhancements and directed channel partner programs. His service skills incorporate: strategic planning; digital marketing; partner management; team leadership and program management.
To request further information about Mr. Tanner through Appleton Greene, please CLICK HERE.
---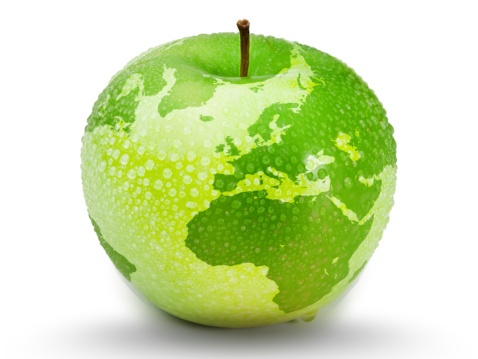 Executive summary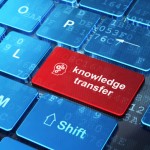 Digital Strategy
Mr. Tanner is a seasoned digital strategist leveraging diverse experience across digital strategy, marketing, business, operations, strategic partner and channel management and military intelligence with solid strategic and tactical expertise in a global environment. Cutting through the clutter, digital strategy is not limited to e-commerce focused businesses and it should not be narrowly defined by a few digital marketing initiatives. Every organization is a digital entity and is under-leveraging the enhanced speed, scale, efficiency and profitability afforded by digital opportunities. In its purest sense "digital" refers to the electronic form of information. Your digital strategy should cover the cohesive vision, resources and steps to leverage that information and the related cloud-connected technologies that store, process, share and action that information to meet overarching objectives. Improving Profitability: To ensure revenue outpaces costs by the widest margins companies need to connect internal systems and data sources with external customers, partners, solutions and resources. Driving business through this connected intelligence helps maximize market engagement, improve operational efficiencies and facilitate effective management. Improving Customer Lifetime Value: Digitalization has forever changed the way companies interact with their customers throughout the marketing, sales and customer service buying cycle. Marketers can execute tightly integrated, cross-channel campaigns; delivering qualified leads to physical store or website, highly automated sales and lead capture processes and/or reps who can carry the baton forward armed with advanced customer preference insights to improve product recommendation and sales conversion. Customer service processes and/or agents are able to seamlessly continue the experience with deep knowledge of the customer's journey and interests to ensure high customer satisfaction. Exhaustive customer data can be collected throughout this cycle to guide future acquisition efforts and to provide extremely personalized experiences to prospective new customers and existing customers across multiple devices and channels. Driving Innovation: Savvy leaders are embracing digital methods to innovate, develop products and services and realize sustained market differentiation. Connected information and technology provides data-driven insights, better collaboration between customers and other stakeholders and faster, more cost-effective feedback to validate (or invalidate) proofs of concept before more substantial investments are made. Digitalization can amplify the performance and value of virtually every corporate function from marketing through sales, IT, project management, finance, workforce, infrastructure, resource management and logistics. Your digital strategy should ensure your organizational touch points are as connected to the external ecosystem as reasonably possible. And your processes should flow into the organization, throughout function areas and back out to the ecosystem fluidly to fully capitalize on market opportunities, improve operational efficiency and provide management with the holistic visibility required to identify opportunities and challenges, define strategy, measure performance against goals and ensure the organization is performing optimally.
---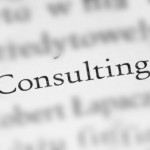 Service Methodology
We will apply a 4-step process that I've coined APEX to the key function areas where digitalization is most relevant. APEX will enable us to front-load the digital strategy with focus on the highest impact opportunities first and iteratively work our way down the list to lower impact opportunities. (A) ASSESS current state, goals, key drivers and challenges. This step will provide insight on where we are, where we want to go, what we have to work with, what stands in the way and which metrics indicate we're on track so that ground zero can be articulated and meaningful KPI's can be established to measure performance. (P) PLAN and develop a strategy that leverages insights from the assessment stage. The challenges and opportunities identified across key function areas will be weighted in terms of hindrance, value and feasibility to determine which focus areas will yield the greatest needle-moving results so that we can develop a high impact road map and realize the greatest positive results as quickly as possible. (E) EXECUTE the strategy. (X) EXPAND the strategy. In this stage we'll measure performance against KPI's. Once objectives are met we'll expand focus to address next-in-line challenges and opportunities or to focus on new, higher impact challenges and opportunities that may have evolved during the execution stage.
The key function areas we'll focus on are Management, Marketing and E-Business: The management function is unique in that it begins at the strategic level and is replicated across the various practice areas. While the same general functions are applied (Planning, Organizing, Leading and Controlling) the different corporate functions are heavily nuanced and present different challenges and opportunities for management to leverage digitalization.; Marketing is a strategic function that fully envelops the business strategy and customer lifecycle. Marketing needs to work in lock-step with the other strategic function areas with the overarching goal of optimizing profitability; There are the more obvious digital marketing tactics such as testing & personalization, cross-channel/device marketing, search engine optimization and reputation repair & management. Our digital strategy will address those to determine which tactics are likely to be more valuable, which deserve more weight in the marketing mix and how best to implement them. But marketing digitalization also covers competitive analysis, analyzing consumer buying trends, anticipating product mix and distribution requirements, developing strategic partnerships and extended sales channels. Our focus within marketing will also assess the marketing specific technology stack to ensure appropriate data is collected and actioned throughout the customer journey. This enables highly optimized customer experience and sales conversion across applicable channels and devices from initial contact through remarketing, lead generation, sales, fulfillment, customer service, loyalty nurturing and ongoing customer development; E-business, in this context, refers to the digitalization of business operations and workflow. APEX applied to e-business will focus on the organization's broader touch points and workflow to ensure web properties and external interfaces are optimized to support business objectives. This means that they are as efficient as possible in achieving their purpose, that they collect necessary data and that they are connected to internal structures and process to optimize productivity, profitability, visibility and integration with relevant cloud technologies, 3rd parties and partner systems where applicable.
---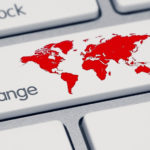 Service Options
Companies can elect whether they just require Appleton Greene for advice and support with the Bronze Client Service, for research and performance analysis with the Silver Client Service, for facilitating departmental workshops with the Gold Client Service, or for complete process planning, development, implementation, management and review, with the Platinum Client Service. Ultimately, there is a service to suit every situation and every budget and clients can elect to either upgrade or downgrade from one service to another as and when required, providing complete flexibility in order to ensure that the right level of support is available over a sustainable period of time, enabling the organization to compensate for any prescriptive or emergent changes relating to: Customer Service; E-business; Finance; Globalization; Human Resources; Information Technology; Legal; Management; Marketing; or Production.
---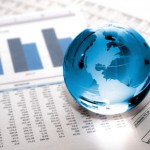 Service Mission
Our goal will be to help your organization to operate more strategically; to focus energy on moving the needle according to the vision rather than reacting to circumstances thrown at you or investing time to work around inefficiencies. We'll achieve this through digital transformation; with continuous improvement in the way we leverage data and automation as appropriate for your organization. The challenge with digital transformation isn't the technology; it's the people available to help drive it. I will augment your team as a change agent to help coordinate and project manage an organization-wide initiative that fosters collaboration between business, data and IT, assesses challenges and opportunities, sifts through the reams of data to determine what's worth actioning and how to action it to yield highest impact returns.
---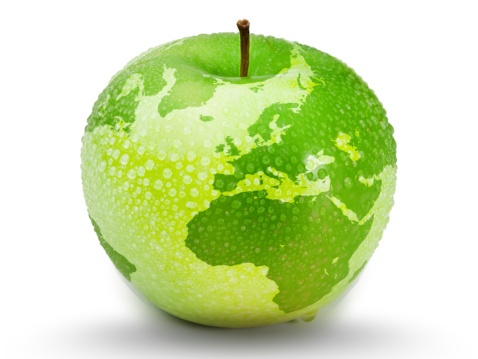 Service objectives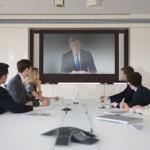 The following list represents the Key Service Objectives (KSO) for the Appleton Greene Digital Strategy service.
Be Strategic
The highest priority objective is to help your organization operate more strategically and redirect energy to higher return activities. Executives will be able to shift focus from the transactional weeds and apply their expertise to enhancing the vision and equipping the organization to achieve strategic goals. Organizational teams will be able to redirect their energy from working around inefficiencies and quagmires and apply their talents instead to upstream, high impact activities. Effective digitalization improves the quality and availability of critical information and harnesses technology to leverage that information throughout the organization and external ecosystem so that your organization can realize increased, higher quality results with less resource.
Operate Intelligently
It's all too easy to get sucked into the tactical details of executing strategy. Though simple in construct, APEX is designed to help avoid developing tunnel vision so that highest-level objectives, challenges and tactical steps to achieve goals and mitigate obstacles are routinely top of mind throughout key functions and practice areas. Additionally, effective digitalization improves decision making speed and accuracy by ensuring critical data is accurate, timely and accessible.
Improve Profitability
By implementing digital transformation with front-loaded, highest impact focus in each functional and practice area throughout the organization organizational profitability can be maximized.
Optimize Marketing
The breadth and depth of marketing as a strategy is often misunderstood; causing marketing strategy to be underutilized. For example, marketing may be considered synonymous with branding in some organizations and defined as advertising in others. Marketing's over-arching objective is to enhance profitability. While both branding and advertising fall within the spectrum of marketing they are only two of many ways marketing can help optimize profitability. In addition to the tactics which are intuitively considered marketing, marketing needs to function outside the core marketing tactics as well to coordinate with and support the other practice areas such as sales, HR, operations, IT and data management in defining organizational strategy and achieving optimal profitability. APEX will help expose opportunities to fully leverage marketing across the organization. APEX applied to marketing-specific functions will focus on identifying which tactics should be prioritized in the mix and how to realize highest value from those initiatives. For example, a company entering a highly competitive market with established, aggressive leaders may need to focus less on branding and SEO because it will take longer for those tactics to yield results. They may still belong in the mix but priority may need to shift towards more direct initiatives that have a better chance of displacing competitors. We will need to focus heavily on the overall health of your digital presence because both search engines and your customers are relying on what the social sphere is saying about your organization to determine your relevance and value. Likewise, your customers are less influenced by corporate marketing. They trust people who have interacted with your organization and give more credence to what they're saying. This reality needs to be managed both proactively and reactively. Proactively, we need to implement programs that entice your customers to share feedback about their experience with your organization. Obviously we need to treat them well so that their feedback is positive but even if they share frustration about their experience we can win good-will by publicly correcting the issues in that social channel, which brings us to "reactive". Nothing can impair your ability to win customers faster than negative feedback and people are much more likely to complain than they are to praise. Reactive management means quickly and deliberately finding negative commentary about your organization, executives, personnel and products that may prevent customers from doing business with you and addressing those issues. In some cases fixing the issue may simply mean responding to the complaint. In other cases it may require removing the comments from view through more concentrated reputation repair techniques. We will follow the APEX process to determine the best marketing mix, how to integrate offline marketing into online channels, how to move forward and optimize marketing execution and how to align marketing with the broader organizational functions.
Integrate Technologies
To a great degree corporate optimization depends on the level of connectivity your organization has to your stakeholders so that data can flow in, through and back out into the ecosystem ensuring fluid, data rich workflow that can be analyzed and actioned effectively. We will use the APEX process to evaluate digital properties, mobile interfaces, marketing technologies, business technologies and the other solutions to identify choke points and opportunities to improve.
---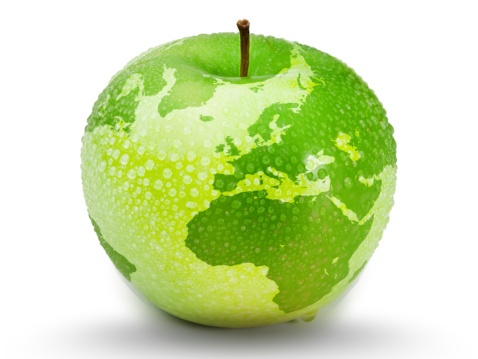 Testimonials

Adobe
"Mr. Tanner is a level-headed business minded professional. He negotiates well for the interests of his company, but also looks for win/win opportunities. In the face of difficulty, Mr. Tanner works hard to maintain positive working relationships with everyone. Companies looking for partner-centric relationship managers and channel professionals would benefit from John's experience and expertise."
---

Google
" Many potential digital disruptors will underperform and miss their potential because they don't have a Mr. Tanner on board to help crystalize the vision, align teams around business objectives and achieve the necessary outcome."
---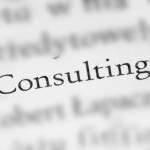 Acceleration Digital Consulting
"Mr. Tanner has been indispensable in managing our digital consulting channel business, strategic partners and complex team with precision and accuracy. He is highly effective in less structured environments where "outside the box' approaches and creative solutions are required. His relationship management skills and first-class client handling criteria is a true asset to any company. Having spent more than 2 years working together I have enjoyed my time working closely with Mr. Tanner, and look forward to continuing our working relationship in the future."
---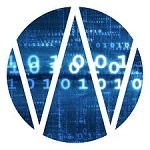 Wunderman Data
"Mr. Tanner has been brilliant in the way he's brought diverse stakeholders from our company and our strategic partners to the table to work through competing objectives, resolve commercial friction and scale our mutual business. I have thoroughly enjoyed working with Mr. Tanner and highly recommend him."
---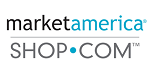 Shop.com
"Mr. Tanner stands out as someone with great vision, clarity and the uncommon ability to navigate our organization to get things done."
---
More detailed achievements, references and testimonials are confidentially available to clients upon request.
---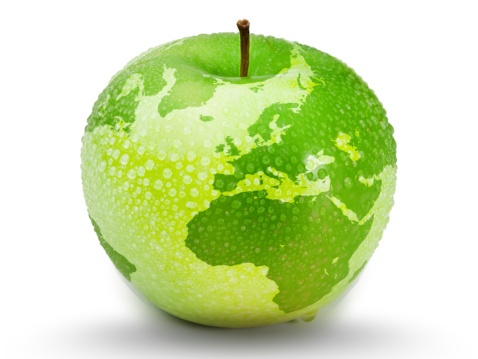 Industries
This service is primarily available to the following industry sectors: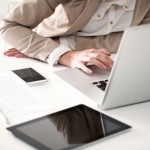 Technology
High-tech is being transformed by the same technologies as other industries but, ironically, the high-tech industry that has contributed substantially to digital revolution is not excelling in their digital transformations. Today's market demands require rapid innovation and faster development-release cycles than ever before. This is where emerging disrupters may excel but it is difficult for enterprises to remain close enough to the customer to anticipate and act on opportunities, stave off competitors and grow. External pressures are driving the need for digital transformation within high-tech companies to overhaul their own internal operations in hopes of remaining competitive.
Digital transformation in the marketplace (spawned by many of these high-tech vendors) is largely the source of the pressure. Customers are no longer satisfied with point products or prepaying for future value that may never come (as is the case with historical licensing models). Customers today need exceedingly more strategic solutions that can integrate hardware, software, services and a range of data sources spanning internal practice areas and external sources such as social, mobile, cloud solutions, IoT and 3rd party data. Customers are also less tolerant of substantial upfront license fees and ongoing support contracts. They require on demand "as a service" subscription models that allow pay-as-you-use-for-what-you-use access. This allows customers to move to better solutions more nimbly if their current provider isn't supporting requirements satisfactorily. Supporting customers in this digital age requires significant transformation from high-tech providers to incorporate digital capability both in their products to better enable and attract customers and in their businesses to accelerate innovation and time-to-market, improve efficiencies and remain competitive in the marketplace.
---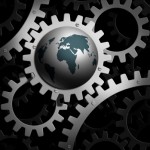 Retail
Digital transformation is likely most visible in the retail industry where empowered consumers are relying on digital channels in unprecedented fashion for social commentary on products and services, comparison shopping, easy access to products and services across devices and the expectation that retailers will meet their individual needs across those devices. In addition to external pressure from intensifying customer demands, advancing technologies such as mobile, big data, automation and IoT are enabling transformation from within the industry. For example, where understanding and optimizing different channels was a priority in the recent past; the focus now is on blurring the omnichannel lines to create a seamless, personalized experience across devices wherever the customer may be. Where advanced segmentation was a focus in recent years, advancing digitalization enables leaders to move beyond segmentation towards more fluid individualized personalization. While some technologies help understand and manage the customer experience others such as IoT, VR and AI are redefining the experience altogether. The Internet of Things (IoT) refers to sensor equipped hardware devices that can relay information to remote servers and in many cases respond to commands from those servers to better serve the customers that own them.
In the retail industry IoT enables customers to enjoy enhancements in many areas such as health, safety, automation and comfort to name a few. For example, smart lighting in the home can respond to sensors in an automobile or mobile device to turn on as the customer approaches the home. Heart monitors can communicate with sensor-laden refrigerators to inventory the food on hand and make recommendations for healthy grocery shopping if the customer is experiencing high blood pressure and isn't sleeping well at night. Smart speakers enable customers to command other smart devices, order products with simple voice commands and customize the content they hear through the speaker. Virtual Reality (VR), Augmented Reality (AR) and Mixed Reality (MR) are "futurizing" the way people interact with their environment; ushering in a real life sci-fi reality where people can interact with people and things that aren't in the same location or may not truly exist at all. For example, a transplanted housewife in Akron Ohio can peruse the shelves of her favorite grocery store back in San Francisco, see product reviews for the items on "shelf", consult with an AI driven "humanoid" to find favorited recipes and purchase the ingredients for those recipes (based on what's not already in the pantry – thanks to IoT) for shipment to Akron all without leaving her home. In the retail industry we wi