Digital Strategy
Accredited Consulting Service for Mr. Tanner BS Accredited Executive Consultant (AEC)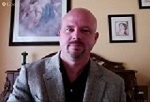 The Appleton Greene Accredited Consultant Service (ACS) for Digital Strategy is provided by Mr. Tanner and provides clients with four cost-effective and time-effective professional consultant solutions, enabling clients to engage professional support over a sustainable period of time, while being able to manage consultancy costs within a clearly defined monthly budget. All service contracts are for a fixed period of 12 months and are renewable annually by mutual agreement. Services can be upgraded at any time, subject to individual client requirements and consulting service availability. If you would like to place an order for the Appleton Greene Digital Strategy service, please click on either the Bronze, Silver, Gold, or Platinum service boxes below in order to access the respective application forms. A detailed information guide for this service is provided below and you can access this guide by scrolling down and clicking on the tabs beneath the service order application forms.
Consultant profile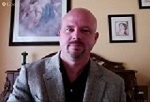 Mr Tanner is an approved Executive Consultant at Appleton Greene and he has experience in marketing, information technology and e-business. He has achieved a Bachelor of Science in Liberal Arts, Business and Arabic Regents and a Diploma in Arabic Language and Middle Eastern Studies. He has industry experience within the following sectors: Technology; Retail; Manufacturing; Internet and Defense. He has had commercial experience within the following countries: United States of America; United Kingdom and United Arab Emirates, or more specifically within the following cities: New York NY; San Francisco CA; San Jose CA; London and Dubai,. His personal achievements include: defined digital strategy; architected data-driven revenue optimization; led marketing and expansion strategy; managed technology enhancements and directed channel partner programs. His service skills incorporate: strategic planning; digital marketing; partner management; team leadership and program management.
To request further information about Mr. Tanner through Appleton Greene, please CLICK HERE.
---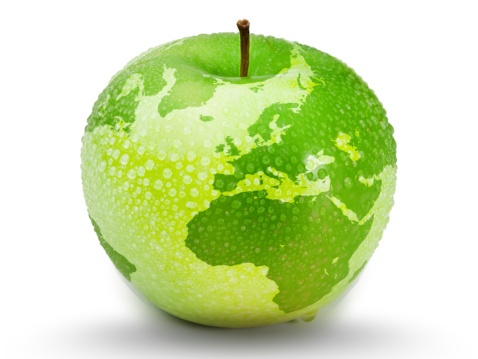 Executive summary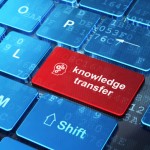 Digital Strategy
Mr. Tanner is a seasoned digital strategist leveraging diverse experience across digital strategy, marketing, business, operations, strategic partner and channel management and military intelligence with solid strategic and tactical expertise in a global environment. Cutting through the clutter, digital strategy is not limited to e-commerce focused businesses and it should not be narrowly defined by a few digital marketing initiatives. Every organization is a digital entity and is under-leveraging the enhanced speed, scale, efficiency and profitability afforded by digital opportunities. In its purest sense "digital" refers to the electronic form of information. Your digital strategy should cover the cohesive vision, resources and steps to leverage that information and the related cloud-connected technologies that store, process, share and action that information to meet overarching objectives. Improving Profitability: To ensure revenue outpaces costs by the widest margins companies need to connect internal systems and data sources with external customers, partners, solutions and resources. Driving business through this connected intelligence helps maximize market engagement, improve operational efficiencies and facilitate effective management. Improving Customer Lifetime Value: Digitalization has forever changed the way companies interact with their customers throughout the marketing, sales and customer service buying cycle. Marketers can execute tightly integrated, cross-channel campaigns; delivering qualified leads to physical store or website, highly automated sales and lead capture processes and/or reps who can carry the baton forward armed with advanced customer preference insights to improve product recommendation and sales conversion. Customer service processes and/or agents are able to seamlessly continue the experience with deep knowledge of the customer's journey and interests to ensure high customer satisfaction. Exhaustive customer data can be collected throughout this cycle to guide future acquisition efforts and to provide extremely personalized experiences to prospective new customers and existing customers across multiple devices and channels. Driving Innovation: Savvy leaders are embracing digital methods to innovate, develop products and services and realize sustained market differentiation. Connected information and technology provides data-driven insights, better collaboration between customers and other stakeholders and faster, more cost-effective feedback to validate (or invalidate) proofs of concept before more substantial investments are made. Digitalization can amplify the performance and value of virtually every corporate function from marketing through sales, IT, project management, finance, workforce, infrastructure, resource management and logistics. Your digital strategy should ensure your organizational touch points are as connected to the external ecosystem as reasonably possible. And your processes should flow into the organization, throughout function areas and back out to the ecosystem fluidly to fully capitalize on market opportunities, improve operational efficiency and provide management with the holistic visibility required to identify opportunities and challenges, define strategy, measure performance against goals and ensure the organization is performing optimally.
---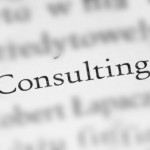 Service Methodology
We will apply a 4-step process that I've coined APEX to the key function areas where digitalization is most relevant. APEX will enable us to front-load the digital strategy with focus on the highest impact opportunities first and iteratively work our way down the list to lower impact opportunities. (A) ASSESS current state, goals, key drivers and challenges. This step will provide insight on where we are, where we want to go, what we have to work with, what stands in the way and which metrics indicate we're on track so that ground zero can be articulated and meaningful KPI's can be established to measure performance. (P) PLAN and develop a strategy that leverages insights from the assessment stage. The challenges and opportunities identified across key function areas will be weighted in terms of hindrance, value and feasibility to determine which focus areas will yield the greatest needle-moving results so that we can develop a high impact road map and realize the greatest positive results as quickly as possible. (E) EXECUTE the strategy. (X) EXPAND the strategy. In this stage we'll measure performance against KPI's. Once objectives are met we'll expand focus to address next-in-line challenges and opportunities or to focus on new, higher impact challenges and opportunities that may have evolved during the execution stage.
The key function areas we'll focus on are Management, Marketing and E-Business: The management function is unique in that it begins at the strategic level and is replicated across the various practice areas. While the same general functions are applied (Planning, Organizing, Leading and Controlling) the different corporate functions are heavily nuanced and present different challenges and opportunities for management to leverage digitalization.; Marketing is a strategic function that fully envelops the business strategy and customer lifecycle. Marketing needs to work in lock-step with the other strategic function areas with the overarching goal of optimizing profitability; There are the more obvious digital marketing tactics such as testing & personalization, cross-channel/device marketing, search engine optimization and reputation repair & management. Our digital strategy will address those to determine which tactics are likely to be more valuable, which deserve more weight in the marketing mix and how best to implement them. But marketing digitalization also covers competitive analysis, analyzing consumer buying trends, anticipating product mix and distribution requirements, developing strategic partnerships and extended sales channels. Our focus within marketing will also assess the marketing specific technology stack to ensure appropriate data is collected and actioned throughout the customer journey. This enables highly optimized customer experience and sales conversion across applicable channels and devices from initial contact through remarketing, lead generation, sales, fulfillment, customer service, loyalty nurturing and ongoing customer development; E-business, in this context, refers to the digitalization of business operations and workflow. APEX applied to e-business will focus on the organization's broader touch points and workflow to ensure web properties and external interfaces are optimized to support business objectives. This means that they are as efficient as possible in achieving their purpose, that they collect necessary data and that they are connected to internal structures and process to optimize productivity, profitability, visibility and integration with relevant cloud technologies, 3rd parties and partner systems where applicable.
---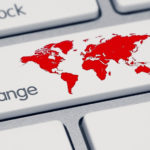 Service Options
Companies can elect whether they just require Appleton Greene for advice and support with the Bronze Client Service, for research and performance analysis with the Silver Client Service, for facilitating departmental workshops with the Gold Client Service, or for complete process planning, development, implementation, management and review, with the Platinum Client Service. Ultimately, there is a service to suit every situation and every budget and clients can elect to either upgrade or downgrade from one service to another as and when required, providing complete flexibility in order to ensure that the right level of support is available over a sustainable period of time, enabling the organization to compensate for any prescriptive or emergent changes relating to: Customer Service; E-business; Finance; Globalization; Human Resources; Information Technology; Legal; Management; Marketing; or Production.
---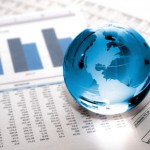 Service Mission
Our goal will be to help your organization to operate more strategically; to focus energy on moving the needle according to the vision rather than reacting to circumstances thrown at you or investing time to work around inefficiencies. We'll achieve this through digital transformation; with continuous improvement in the way we leverage data and automation as appropriate for your organization. The challenge with digital transformation isn't the technology; it's the people available to help drive it. I will augment your team as a change agent to help coordinate and project manage an organization-wide initiative that fosters collaboration between business, data and IT, assesses challenges and opportunities, sifts through the reams of data to determine what's worth actioning and how to action it to yield highest impact returns.
---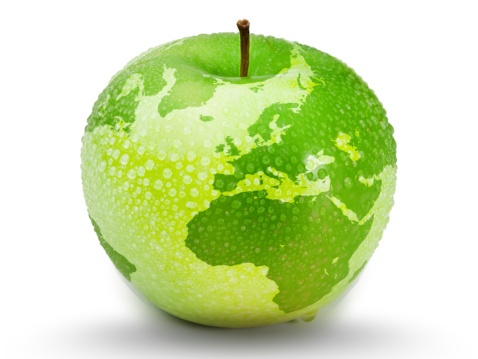 Service objectives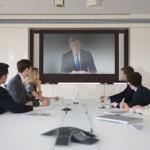 The following list represents the Key Service Objectives (KSO) for the Appleton Greene Digital Strategy service.
Be Strategic
The highest priority objective is to help your organization operate more strategically and redirect energy to higher return activities. Executives will be able to shift focus from the transactional weeds and apply their expertise to enhancing the vision and equipping the organization to achieve strategic goals. Organizational teams will be able to redirect their energy from working around inefficiencies and quagmires and apply their talents instead to upstream, high impact activities. Effective digitalization improves the quality and availability of critical information and harnesses technology to leverage that information throughout the organization and external ecosystem so that your organization can realize increased, higher quality results with less resource.
Operate Intelligently
It's all too easy to get sucked into the tactical details of executing strategy. Though simple in construct, APEX is designed to help avoid developing tunnel vision so that highest-level objectives, challenges and tactical steps to achieve goals and mitigate obstacles are routinely top of mind throughout key functions and practice areas. Additionally, effective digitalization improves decision making speed and accuracy by ensuring critical data is accurate, timely and accessible.
Improve Profitability
By implementing digital transformation with front-loaded, highest impact focus in each functional and practice area throughout the organization organizational profitability can be maximized.
Optimize Marketing
The breadth and depth of marketing as a strategy is often misunderstood; causing marketing strategy to be underutilized. For example, marketing may be considered synonymous with branding in some organizations and defined as advertising in others. Marketing's over-arching objective is to enhance profitability. While both branding and advertising fall within the spectrum of marketing they are only two of many ways marketing can help optimize profitability. In addition to the tactics which are intuitively considered marketing, marketing needs to function outside the core marketing tactics as well to coordinate with and support the other practice areas such as sales, HR, operations, IT and data management in defining organizational strategy and achieving optimal profitability. APEX will help expose opportunities to fully leverage marketing across the organization. APEX applied to marketing-specific functions will focus on identifying which tactics should be prioritized in the mix and how to realize highest value from those initiatives. For example, a company entering a highly competitive market with established, aggressive leaders may need to focus less on branding and SEO because it will take longer for those tactics to yield results. They may still belong in the mix but priority may need to shift towards more direct initiatives that have a better chance of displacing competitors. We will need to focus heavily on the overall health of your digital presence because both search engines and your customers are relying on what the social sphere is saying about your organization to determine your relevance and value. Likewise, your customers are less influenced by corporate marketing. They trust people who have interacted with your organization and give more credence to what they're saying. This reality needs to be managed both proactively and reactively. Proactively, we need to implement programs that entice your customers to share feedback about their experience with your organization. Obviously we need to treat them well so that their feedback is positive but even if they share frustration about their experience we can win good-will by publicly correcting the issues in that social channel, which brings us to "reactive". Nothing can impair your ability to win customers faster than negative feedback and people are much more likely to complain than they are to praise. Reactive management means quickly and deliberately finding negative commentary about your organization, executives, personnel and products that may prevent customers from doing business with you and addressing those issues. In some cases fixing the issue may simply mean responding to the complaint. In other cases it may require removing the comments from view through more concentrated reputation repair techniques. We will follow the APEX process to determine the best marketing mix, how to integrate offline marketing into online channels, how to move forward and optimize marketing execution and how to align marketing with the broader organizational functions.
Integrate Technologies
To a great degree corporate optimization depends on the level of connectivity your organization has to your stakeholders so that data can flow in, through and back out into the ecosystem ensuring fluid, data rich workflow that can be analyzed and actioned effectively. We will use the APEX process to evaluate digital properties, mobile interfaces, marketing technologies, business technologies and the other solutions to identify choke points and opportunities to improve.
---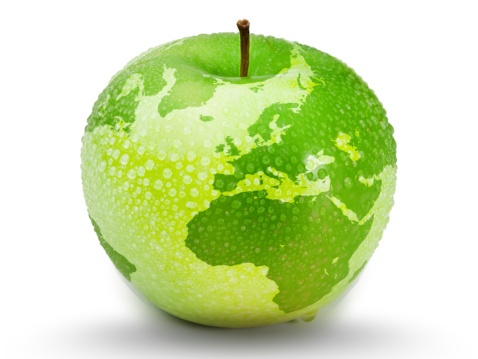 Testimonials

Adobe
"Mr. Tanner is a level-headed business minded professional. He negotiates well for the interests of his company, but also looks for win/win opportunities. In the face of difficulty, Mr. Tanner works hard to maintain positive working relationships with everyone. Companies looking for partner-centric relationship managers and channel professionals would benefit from John's experience and expertise."
---

Google
" Many potential digital disruptors will underperform and miss their potential because they don't have a Mr. Tanner on board to help crystalize the vision, align teams around business objectives and achieve the necessary outcome."
---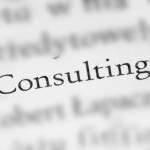 Acceleration Digital Consulting
"Mr. Tanner has been indispensable in managing our digital consulting channel business, strategic partners and complex team with precision and accuracy. He is highly effective in less structured environments where "outside the box' approaches and creative solutions are required. His relationship management skills and first-class client handling criteria is a true asset to any company. Having spent more than 2 years working together I have enjoyed my time working closely with Mr. Tanner, and look forward to continuing our working relationship in the future."
---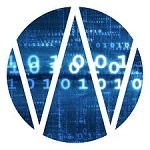 Wunderman Data
"Mr. Tanner has been brilliant in the way he's brought diverse stakeholders from our company and our strategic partners to the table to work through competing objectives, resolve commercial friction and scale our mutual business. I have thoroughly enjoyed working with Mr. Tanner and highly recommend him."
---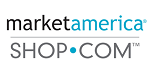 Shop.com
"Mr. Tanner stands out as someone with great vision, clarity and the uncommon ability to navigate our organization to get things done."
---
More detailed achievements, references and testimonials are confidentially available to clients upon request.
---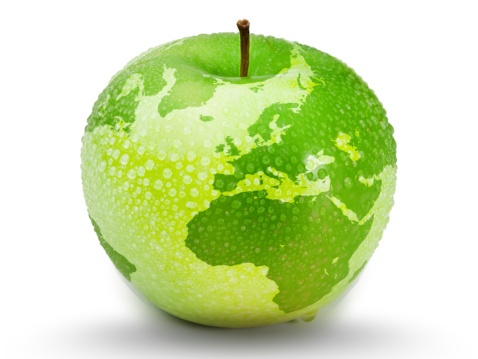 Industries
This service is primarily available to the following industry sectors: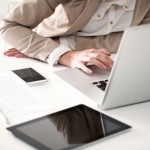 Technology
High-tech is being transformed by the same technologies as other industries but, ironically, the high-tech industry that has contributed substantially to digital revolution is not excelling in their digital transformations. Today's market demands require rapid innovation and faster development-release cycles than ever before. This is where emerging disrupters may excel but it is difficult for enterprises to remain close enough to the customer to anticipate and act on opportunities, stave off competitors and grow. External pressures are driving the need for digital transformation within high-tech companies to overhaul their own internal operations in hopes of remaining competitive.
Digital transformation in the marketplace (spawned by many of these high-tech vendors) is largely the source of the pressure. Customers are no longer satisfied with point products or prepaying for future value that may never come (as is the case with historical licensing models). Customers today need exceedingly more strategic solutions that can integrate hardware, software, services and a range of data sources spanning internal practice areas and external sources such as social, mobile, cloud solutions, IoT and 3rd party data. Customers are also less tolerant of substantial upfront license fees and ongoing support contracts. They require on demand "as a service" subscription models that allow pay-as-you-use-for-what-you-use access. This allows customers to move to better solutions more nimbly if their current provider isn't supporting requirements satisfactorily. Supporting customers in this digital age requires significant transformation from high-tech providers to incorporate digital capability both in their products to better enable and attract customers and in their businesses to accelerate innovation and time-to-market, improve efficiencies and remain competitive in the marketplace.
---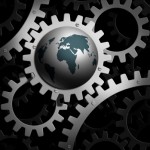 Retail
Digital transformation is likely most visible in the retail industry where empowered consumers are relying on digital channels in unprecedented fashion for social commentary on products and services, comparison shopping, easy access to products and services across devices and the expectation that retailers will meet their individual needs across those devices. In addition to external pressure from intensifying customer demands, advancing technologies such as mobile, big data, automation and IoT are enabling transformation from within the industry. For example, where understanding and optimizing different channels was a priority in the recent past; the focus now is on blurring the omnichannel lines to create a seamless, personalized experience across devices wherever the customer may be. Where advanced segmentation was a focus in recent years, advancing digitalization enables leaders to move beyond segmentation towards more fluid individualized personalization. While some technologies help understand and manage the customer experience others such as IoT, VR and AI are redefining the experience altogether. The Internet of Things (IoT) refers to sensor equipped hardware devices that can relay information to remote servers and in many cases respond to commands from those servers to better serve the customers that own them.
In the retail industry IoT enables customers to enjoy enhancements in many areas such as health, safety, automation and comfort to name a few. For example, smart lighting in the home can respond to sensors in an automobile or mobile device to turn on as the customer approaches the home. Heart monitors can communicate with sensor-laden refrigerators to inventory the food on hand and make recommendations for healthy grocery shopping if the customer is experiencing high blood pressure and isn't sleeping well at night. Smart speakers enable customers to command other smart devices, order products with simple voice commands and customize the content they hear through the speaker. Virtual Reality (VR), Augmented Reality (AR) and Mixed Reality (MR) are "futurizing" the way people interact with their environment; ushering in a real life sci-fi reality where people can interact with people and things that aren't in the same location or may not truly exist at all. For example, a transplanted housewife in Akron Ohio can peruse the shelves of her favorite grocery store back in San Francisco, see product reviews for the items on "shelf", consult with an AI driven "humanoid" to find favorited recipes and purchase the ingredients for those recipes (based on what's not already in the pantry – thanks to IoT) for shipment to Akron all without leaving her home. In the retail industry we will apply APEX to identify areas within the business that may be holding us back. We'll ensure focus is exceedingly more on creating superior experiences and we'll consistently improve our ability to leverage sophisticated data to "wow" customers and take the reins in leading the industry (rather than struggling to keep up with disruptors).
---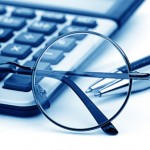 Manufacturing
Digitalization within the manufacturing industry has been dubbed (in some circles) Industry 4.0. While Industry 4.0 shares common characteristics with non-manufacturing counterparts the focus is on connecting machines, data, workpieces and systems to ensure products are cost-effective, well suited to the consumer and that the process is continuously optimized through increasing levels of sophistication. Industry 4.0 relies heavily on IoT, machine learning, robotics and secure networking. Digital transformation exists both within the manufacturing plants where products are designed, created, warehoused and shipped out as well as outside the factories where manufacturing does not occur on an assembly line.
Industry 4.0 within a plant focuses on creating "smart factories" which (in their highest functioning state) leverage cyber-physical systems to monitor processes, make decentralized decisions and coordinate IoT devices which help control each other and perform tasks autonomously. Examples of Industry 4.0 outside the plant include robotics and AI that improve efficiency and safety such as in the use of autonomous heavy equipment that can be remotely controlled by operators removed from hazardous environments. Industry 4.0 allows manufacturing companies to streamline workflows, optimize inventory and Work in Progress, and improve value chain decisions. Dispersed teams can collaborate quickly and effectively. New levels of predictive accuracy offer the scale to manage Overall Equipment Effectiveness, improve speed, efficiency, reduce waste, improve quality control and even customer support.
---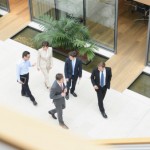 Internet
The internet itself is the catalyst for digitalization and is at the heart of this ubiquitous, cross-industry revolution. The internet and its related technologies have rapidly transformed consumer expectations and industry abilities to meet those expectations. It's overhauled the ways we conduct market research, manufacture products, engage with the market, get products and services to market, and use products and services. Perhaps the most disruptive force within the internet industry today is the Internet of Things (IoT). IoT refers to sensor equipped devices that are connected and able to communicate with a remote server (aka "the cloud"); relaying collected data and in many cases responding to data-driven commands from the cloud. Examples of IoT devices include automotive sensors that can relay information about mechanical performance, interior conditions and other vehicular attributes. Apparel and accessory laden biotechnology can monitor blood pressure, heart rate and other health factors. We have devices to monitor baby activity and health status to reassure doting parents and reduce SIDS casualties and we have many other "smart" devices such as light bulbs, thermostats, refrigerators and more.
These sensors enable manufacturers to leverage useful data throughout manufacturing, delivery and field application. This data helps improve product quality and usability, gain manufacturing cost efficiencies, improve production processes and improve overall consumer satisfaction. Vehicle sensors aid drivers by alerting them to maintenance issues, controlling environmental conditions, managing accessories, finding the vehicle in crowded parking lots and much more. These sensors improve safety by allowing remote monitoring services to dispatch emergency vehicles if there is an accident and the driver is unable to call for help. They also help improve security by enabling remote shutoff if the vehicle is stolen. In commercial applications vehicle sensors help improve cost efficiencies, dispatch operations and other aspects of fleet management. The benefits of smart technology are even being aggregated to the civic level. Forward-thinking cities are upgrading their infrastructure to emerge as "smart cities" with advanced abilities to manage traffic, pollution, crowding, energy, resources and improve quality of life for residents.
---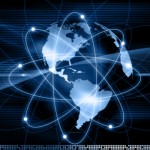 Defense
The aerospace and defense industry has arguably been leading the digital transformation movement since the 1960's with innovations that ultimately culminated in GPS and the internet. Warfare has been in a constant state of evolution as technological advances upgrade enemy threats and counter-measures. Ironically, the recent regression from major force-on-force combat; utilizing large, conventional orders of battle to lower-tech paramilitary/terrorist tactics has paved the way for higher-tech advancements that enable warfighters to operate more safely and effectively in smaller units; moving among often unidentifiable insurgents. Urban operations require extremely rapid processing of information and accurate decision making to respond to threats and opportunities that occur unexpectedly and may last for only a few seconds. Battlefield digitalization capitalizes on integrating data and technology to improve intelligence, strategy development, planning, preparation and operations.
Intelligence and Strategy: Today's intricate, highly coordinated battlefield operations require in-depth intelligence on enemy capabilities and intentions. Intelligence disciplines such as HUMINT, SIGINT and IMINT are augmented by sensor-collected data aboard drones, equipment, spy planes and troops at the tactical edge and fed to distance command centers. The raw data can then be processed by analytics and AI to develop superior, pre-emptive strategy and disseminate orders to dispersed warfighters and unmanned systems. Planning and Preparation: Augmented Reality (AR), Virtual Reality (VR) and Mixed Reality (MR) offer tremendous advantage in training simulation to provide a wide array of realistic training scenarios; reducing dependence on costly OPFOR-facing war game rotations. For example, the U.S. Army is developing an AR warfare simulator (Future Holistic Training Environment Live Synthetic). Live Synthetic will be remotely accessible from virtually anywhere and will use AI to conscript intelligent digital enemy forces and provide relevant digital tutorial. Sophisticated data and machine learning can also be used in forecasting, anticipation of enemy tactics and movement and logistics and mission planning to support fast, accurate decision-making. Operations: The power of digitalization in battlespace operations can be seen in a number of applications already. Wearable sensors transmit warfighter location and vital signs. Intelligence, Surveillance, and Reconnaissance (ISR) data, video and imaging is sent from the field back to command centers or remote bases to share intelligence. The convergence of data and technology are revolutionizing the battlefield to enhance communications, command and control functions, improve force vitality, coordination and management, logistics, increase speed and accuracy in the sensor-to-shooter cycle and improve overall operational efficiency. As futuristic as this seems already, incredible advances are not far off. Innovators predict that we'll one day rely heavily on virtual reality to connect remote command centers with the tactical environment without the substantial costs and vulnerabilities associated with forward tactical operations centers. Advances in artificial intelligence and sophisticated "fuzzy logic" one day be capable of handling more advanced tasks in more complex environments to improve speed and accuracy in decision-making or even operating autonomously. But the opportunities afforded by this technological revolution do not come without a dark side. The proliferation of digital solutions invariably introduces digital vulnerabilities. Cybersecurity resources and measures are essential to leveraging these technologies without unabated enemy cyber incursion and attacks to compromise defense objectives, warfighters and even critical civilian systems and infrastructure.
---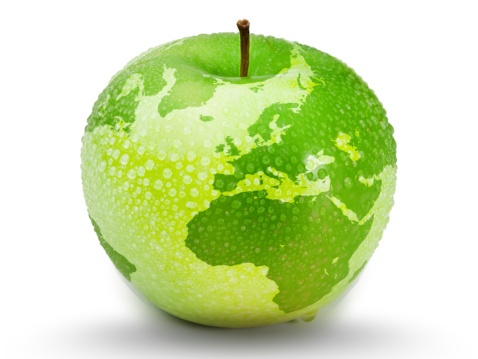 Locations
This service is primarily available within the following locations: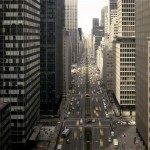 New York NY
New York city ranks on the Global Economic Power Index and is an international hub for banking, finance, retail, world trade, transportation, tourism, real estate, media, advertising, legal services, accountancy, insurance, theater, fashion, and the arts. New York maintains a portfolio of high-tech companies spanning a range of industries in Manhattan dubbed "Silicon Alley"; playing off of the west coast cradle of technology innovation.
---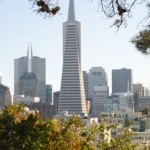 San Francisco CA
San Francisco is a major port, international business hub and extends into the Silicon Valley; recognized globally as an epicenter of high-tech innovation. Many of the world's largest corporations and disruptive start-ups are headquartered in and around San Francisco. The San Francisco also has an "early adopter" culture with a high constituency of innovators and tech savvy consumers ready to try test new technology. San Francisco also benefits from the data/analytics students and faculty at nearby University of California, Berkley who actively collaborate with the city to transform San Francisco into a "smart city"; relying on big data, automation and machine learning to solve civic challenges such as traffic, emissions, heal & safety and quality of life.
---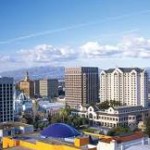 San Jose CA
San Jose is the largest city in Northern California and is the economic, cultural, and political center of Silicon Valley. As a global center of innovation, San Jose is one of the wealthiest cities in the world and has the third highest GDP per capita in the world. High-tech companies such as Cisco, eBay, Adobe, PayPal and Samsung maintain their headquarters in San Jose along with thousands of start-ups who base operations there to benefit from the concentrated venture capital, research and business talent and entrepreneurial atmosphere. San Jose is arguably the innovation leader in the U.S.; producing more U.S. patents than any other city.
---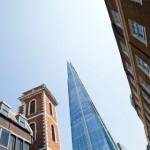 London UK
London is a world cultural capital and is considered the world's largest financial center; hosting more international retailers and ultra high-net-worth individuals than any other city. London also has one of the largest metropolitan GDPs in the world with industry spanning the arts, commerce, education, entertainment, fashion, finance, healthcare, media, professional services, research and development, tourism, and transportation. An increasing number of technology companies are emerging from East London Tech City (the Silicon Roundabout).
---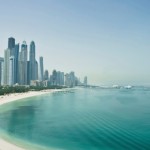 Dubai UAE
Dubai is considered the global business hub of the Middle East. The Emirate's Western-style model of business drives its economy with the main revenues now coming from tourism, aviation, real estate, and financial services. Dubai is the most expensive city in the Middle East and among the most expensive in the world. Although Dubai's early economy was based on trade and oil exploration revenues from oil and natural gas account for less than 5% of the emirate's revenues. Dubai is also a hub for service industries such as information technology and finance hosting IT firms such as Hewlett-Packard, EMC Corporation, Oracle Corporation, Microsoft, Dell and IBM as well as media organizations such as MBC, CNN, BBC, Reuters, Sky News and AP.
---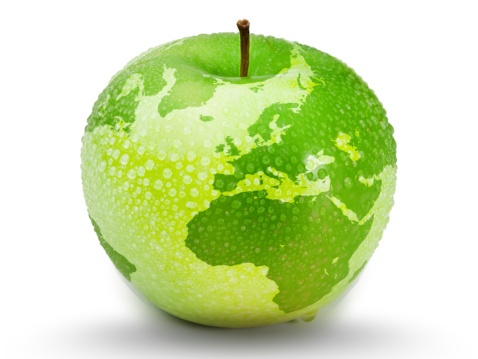 Clients
This service's current clients or employers include:

Adobe
No other company in the world gives everyone, from emerging artists to global brands, everything they need to design and deliver exceptional digital experiences. Our innovation and leadership in digital media and digital marketing give our customers a real competitive advantage, positioning us for continued growth well into the future. Headquartered in San Jose, California, Adobe is one of the largest software companies in the world, with revenue of approximately US$5.9 billion in fiscal 2016. Our stock is traded on the NASDAQ under the symbol ADBE.
---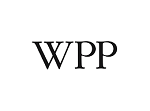 WPP
Within WPP, our clients have access to companies with all the necessary marketing and communications skills. The Group comprises leading companies in all these disciplines: WPP Digital is a portfolio of companies whose capabilities lie at the forefront of digital marketing, experience development, and organizational transformation. By continuing to acquire, invest in, and partner with the most innovative companies in the world, WPP Digital improves the Group's and our clients' understanding of the digital media and technology landscape and gives them the resources and connections they need thrive in an increasingly digital world; Advertising – Global, national and specialist advertising services from a range of top international and specialist agencies, amongst them Bates CHI&Partners, Grey, JWT, Ogilvy & Mather and Y&R; Media Investment Management – Above- and below-the-line media planning and buying and specialist sponsorship and branded entertainment services from GroupM companies MediaCom, MEC, Mindshare, Maxus, plus tenthavenue and others; Data Investment Management (formerly known as Consumer Insight) – WPP's Kantar companies, including TNS, Millward Brown, Kantar Futures and many other specialists in brand, consumer, media and marketplace insight, work with clients to generate and apply great insights; Public Relations & Public Affairs – Corporate, consumer, financial and brand-building services from PR and lobbying firms Burson-Marsteller, Cohn & Wolfe, H+K Strategies, Ogilvy Public Relations, Finsbury and others: Branding & Identity – Consumer, corporate and employee branding and design services, covering identity, packaging, literature, events, training and architecture from Addison Group, Brand Union, FITCH, Lambie-Nairn, Landor Associates, The Partners and others; Direct, Digital, Promotion & Relationship Marketing – The full range of general and specialist customer, channel, direct, field, retail, promotional and point-of-sale services from AKQA, Geometry Global, OgilvyOne Worldwide, RTC, VML, Wunderman and others; Healthcare Communications – Ogilvy CommonHealth Worldwide, GCI Health, ghg, Sudler & Hennessey and others provide integrated healthcare marketing solutions from advertising to medical education and online marketing; Specialist Communications – A comprehensive range of specialist services, from custom media and multicultural marketing to event, sports, youth and entertainment marketing; corporate and business-to-business; media, technology and production services.
---

Microsoft
Microsoft (Nasdaq "MSFT" @microsoft) is the leading platform and productivity company for the mobile-first, cloud-first world, and its mission is to empower every person and every organization on the planet to achieve more.
---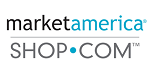 Market America/Shop.com
Market America/Shop.com is a top ranked ecommerce retailer; displacing top brands such as Microsoft, Disney Store USA and Lego on Internet Retailer's "Top" companies due to its growth in web sales and vast inventory of proprietary products and extensive retail partnerships with giants such as Walmart, Target and HomeDepot. Our mission is to deliver the most compelling shopping experience for our customers. Shop.com is a new kind of shopping comparison site that offers the most comprehensive shopping experience on the web. Our shopping experts have drawn on their industry experience and insider connections to bring you the best collection of the stores you can't live without, and the brands and products you love – all in one place. Search for the products you love from the best stores on the web and see them side by side. Decide which price, shipping method, and delivery schedule options work best for you. But we don't stop there. Unlike other shopping comparison sites, we offer
you a variety of tools and expert advice to help you make informed buying decisions and to find the best product to suit your needs. You don't have to take our word for it. Share your opinions through tools like product reviews and our Facebook page. And when you're ready to buy, we give you options. You can use your secure Shop.com account to make purchases across hundreds of OneCart® Trusted Merchant Stores, all backed by Shop.com's 100% satisfaction guarantee, or you can make your purchase directly from the web sites of one of hundreds of our Partner Stores.
Market America/Shop.com – Click Here
---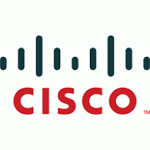 Cisco
Cisco is the worldwide leader in IT that helps companies seize the opportunities of tomorrow by proving that amazing things can happen when you connect the previously unconnected. At Cisco customers come first and an integral part of our DNA is creating long-lasting customer partnerships and working with them to identify their needs and provide solutions that support their success. The concept of solutions being driven to address specific customer challenges has been with Cisco since its inception. Husband and wife Len Bosack and Sandy Lerner, both working for Stanford University, wanted to email each other from their respective offices located in different buildings but were unable to due to technological shortcomings. A technology had to be invented to deal with disparate local area protocols; and as a result of solving their challenge – the multi-protocol router was born. Since then Cisco has shaped the future of the Internet by creating unprecedented value and opportunity for our customers, employees, investors and ecosystem partners and has become the worldwide leader in networking – transforming how people connect, communicate and collaborate.
---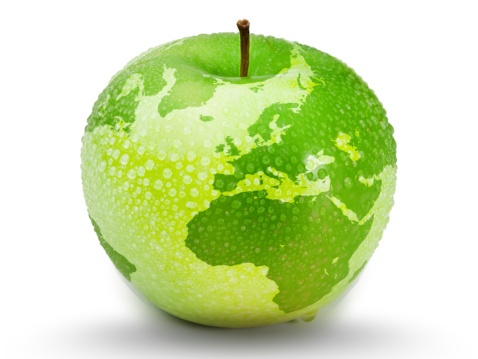 Benefits
E-business
Increase profits
Reduce costs
Business continuity
Connect data
Integrate technology
Improve efficiency
Automate workflow
Optimize operations
Enhance performance
De-Silo" organization
Management
Gain visibility
Understand performance
Manage effectively
Be strategic
Monetize data
Elevate focus
Accelerate time-to-market
Gain confidence
Enhance vision
Improve decisions
Marketing
Increase sales
Lead innovation
Generate leads
Extend brand
Engage market
Improve reputation
Expand reach
Improve partnerships
Identify opportunities
Customer value
Bronze Service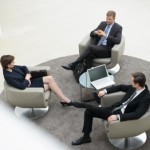 Monthly cost: USD $1,000.00
Time limit: 5 hours per month
Contract period: 12 months
Bronze service includes:
01. Email support
02. Telephone support
03. Questions & answers
04. Professional advice
05. Communication management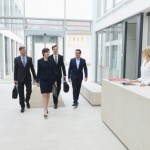 SERVICE DESCRIPTION
The Bronze Client Service (BCS) for Digital Strategy provides clients with an entry level option and enables client contacts to become personally acquainted with Mr. Tanner over a sustainable period of time. We suggest that clients allocate up to a maximum of 5 Key Employees for this service. Your Key Employees can then contact the consultant via email, whenever they feel that they need specific advice or support in relation to the consultant's specialist subject. The consultant will also be proactive about opening and maintaining communications with your Key Employees. Your Key Employees can list and number any questions that they would like to ask and they will then receive specific answers to each and every query that they may have. Your Key Employees can then retain these communications on file for future reference. General support inquiries will usually receive replies within 48 hours, but please allow a period of up to 10 business days during busy periods. The Bronze Client Service (BCS) enables your Key Employees to get to know their designated Appleton Greene consultant and to benefit from the consultant's specialist skills, knowledge and experience.
---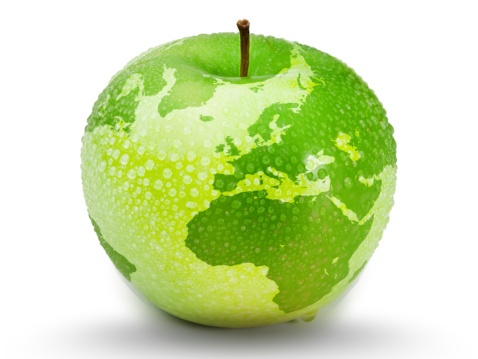 Silver Service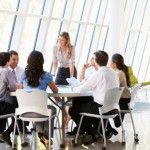 Monthly cost: USD $2,000.00
Time limit: 10 hours per month
Contract period: 12 months
Bronze service plus
01. Research analysis
02. Management analysis
03. Performance analysis
04. Business process analysis
05. Training analysis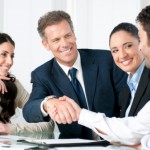 SERVICE DESCRIPTION
The Silver Client Service (SCS) for Digital Strategy provides more time for research and development. If you require Mr. Tanner to undertake research on your behalf, or on behalf of your Key Employees, then this would understandably require more time and the Silver Client Service (SCS) accommodates this. For example, you may want your consultant to undertake some research into your management, performance, business, or training processes, with a view towards providing an independent analysis and recommendations for improvement. If any research and development, or business analysis is required, then the Silver Client Service (SCS) is for you.
---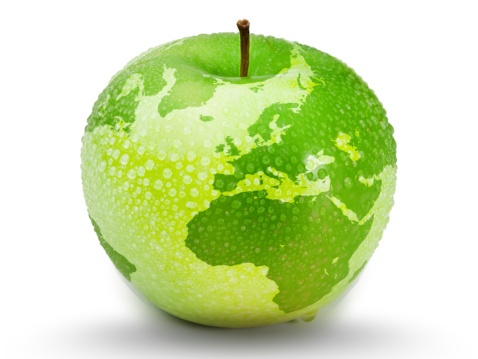 Gold Service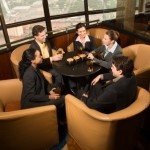 Monthly cost: USD $3,000.00
Time limit: 15 hours per month
Contract period: 12 months
Bronze/Silver service plus
01. Management interviews
02. Evaluation and assessment
03. Performance improvement
04. Business process improvement
05. Management training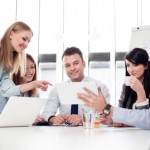 SERVICE DESCRIPTION
The Gold Client Service (GCS) for Digital Strategy is intended for more detailed evaluation and assessment, that may require your Key Employees to have monthly meetings or interviews with Mr. Tanner. These meetings and interviews can be conducted over the telephone, Skype, or by video conference if required. The consultant can also attend your business premises, an Appleton Greene office, or another mutually beneficial location, but please note that clients are responsible for the costs of any disbursements separately, including travel and accommodation. This service enables you to integrate the specific skills, knowledge and experience of your designated consultant into your Key Employee management team. The Gold Client Service (GCS) can also incorporate training workshops, business presentations and external meetings with customers, suppliers, associations, or any other business-related stakeholders.
---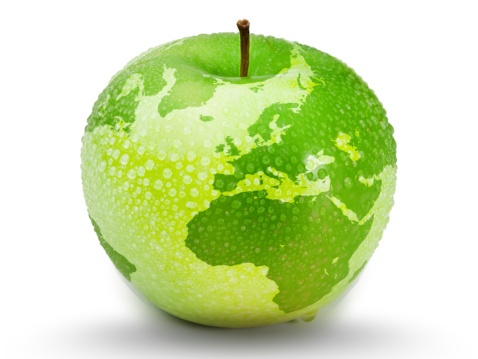 Platinum Service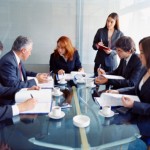 Monthly cost: USD $4,000.00
Time limit: 20 hours per month
Contract period: 12 months
Bronze/Silver/Gold service plus
01. Project planning
02. Project development
03. Project implementation
04. Project management
05. Project review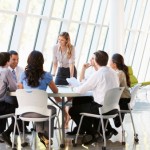 SERVICE DESCRIPTION
The Platinum Client Service (PCS) for Digital Strategy is our flagship service and will be required if you need Mr. Tanner to facilitate the planning, development, implementation, management, or review of a particular project relating to his specialist subject, which would obviously require more time and dedication. This service enables you to reserve up to 12.5% of the consultant's working month and provides a more hands-on service as and when required. If you need more time than this, then this can always be arranged, subject of course to the consultant's ongoing availability. The benefit of having an external consultant involved in projects is they provide an independent perspective and are not influenced by internal politics, day-to-day responsibilities, or personal career interest. They provide objectivity, specific knowledge, skills and experience and will be entirely focused upon the tasks at hand. The Platinum Client Service (PCS) will provide your organization with a valuable resource as and when you need it.
---