Customer Service Experience
Accredited Consulting Service for Ms. Stoll BA Accredited Senior Consultant (ASC)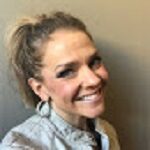 The Appleton Greene Accredited Consultant Service (ACS) for Customer Service Experience is provided by Ms. Stoll and provides clients with four cost-effective and time-effective professional consultant solutions, enabling clients to engage professional support over a sustainable period of time, while being able to manage consultancy costs within a clearly defined monthly budget. All service contracts are for a fixed period of 12 months and are renewable annually by mutual agreement. Services can be upgraded at any time, subject to individual client requirements and consulting service availability. If you would like to place an order for the Appleton Greene Customer Service Experience service, please click on either the Bronze, Silver, Gold, or Platinum service boxes below in order to access the respective application forms. If you have any questions or would like further information about this service, please CLICK HERE. A detailed information guide for this service is provided below and you can access this guide by scrolling down and clicking on the tabs beneath the service order application forms.
Client Telephone Conference (CTC)
If you have any questions or if you would like to arrange a Client Telephone Conference (CTC) to discuss this particular Unique Consulting Service Proposition (UCSP) in more detail, please CLICK HERE.
Consultant Profile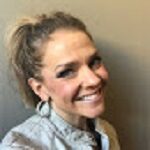 Ms. Stoll is an approved Senior Consultant at Appleton Greene and she has experience in marketing, customer service and e-business. She has achieved a Bachelors degree in Marketing. She has industry experience within the following sectors: Healthcare; Technology; Travel & Tourism; Non-Profit & Charity and Entertainment. She has had commercial experience within the following countries: United States of America, United Kingdom and Chile or more specifically within the following cities: Minneapolis MN; San Diego CA; Philadelphia PA; London and Santiago. Her personal achievements include: led global customer experience program; developed global customer satisfaction survey; developed marketing's rules of engagement; identified and prioritized high-impact experiences and co-authored international bestseller CX publication. Her service skills incorporate: customer experience; emotional-sentiment mining; employee experience; customer research and strategic planning.
To request further information about Ms. Stoll through Appleton Greene, please CLICK HERE
Executive Summary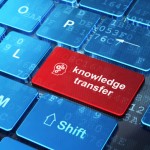 Customer Service Experience
In an increasingly demanding and fast-paced world, where customers are fickle, margins are thin, and profits elusive, managing compelling experiences can make all the difference is crucial to drive home.
Companies focus relentlessly on brand, yet products and services continue to become more undifferentiated. It is essential in this age to understand the relationship between brand management and experience management and act on it in a meaningful, but impactful and strategic way.
Traditional market research techniques have evolved, as well as best practices around marketing to multi-dimensional customers, but what remains is the emotional effect brands have on people. The key to making sense of customer actions is to understand the way that one feels about oneself when engaged with any brand. Customers are people and people are complex and have varying beliefs, attitudes, emotions, experiences, and goals.
There are several brands and CEOs who do well. Amazon, Tesla, and Apple are a few who execute on managing experience value in conjunction with brand efforts, which is why they are industry leaders' others try to emulate. And still, while they are not perfect, they are leap-years ahead of most other brands.
The development of experience management theory and practice within any business takes people, time, effort, and budget. But it also takes experience, strategy, a strong methodology, and follow-through. It is easy to look at data and jump to conclusions, but to understand your customers and employees, one must be relentless to recognize them as complicated humans, therefore, understanding the context around the data can make all the difference.
This way of thinking and understanding suits well into discovery and design sessions, journey mapping, design thinking, strategic planning, innovation, and transformation. Most importantly, it results in an action plan that is obtainable yet includes stretch goals to push a company and its brand to its greatest potential. This process works with any size audience to identify what is, what could be, and what is needed to propel breakthrough ideas into the marketplace.
Over 25+ years of continued refinement and delivery of thought-provoking initiatives and action plans that focus on what is a 'human experience', I found my "home" in customer experience and experience management. From working in a rural grocery store starting at age 13 in northwest Minnesota to working within large corporations in St Paul, Minnesota, my experiences – combined with my enthusiast approach and commitment to best practices – have been my motivation to relentlessly tap into and activate human-centric experiences to create stronger, more meaningful relationships that result in more loyalty among employees, customers, and users.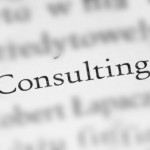 Service Methodology
Employing universally proven principles around human-centered approach and design, combined with lean design principles and years of experience, we will identify both unknown and underserved needs by the business, the customers, users, employees, or all the above! This practice will also define and build out a customer-centric culture within that exists between today's expressed needs and tomorrow's anticipated desires.
It begins with uncovering the 'why' behind the stated 'why.' Understanding this will allow for various discoveries including compelling articulation of the competitive landscape and compelling experiences resulting in the necessary growth transformations of your brand. With a blend of statistical rigor combined with empathy and genuine understanding, the backbone of your brand will lengthen and grow to new heights and your customers and users will thank you.
Recognizing the importance to identify and rapidly solve problems to help executives, innovators, and organizations looking to solve business problems and challenges faster but with clear actionable outcomes is foundational in the execution of an actional experience management system. This includes, but is not limited to: A deeper understanding of the underlying issues and problems being faced; Hands-on experience with expert guidance to solution the issues and problems; Energized buy-in of from leadership and frontline; Action plan to move things forward immediately; Implementing a sustainable governance plan.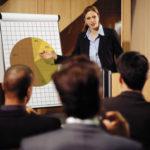 Service Options
Companies can elect whether they just require Appleton Greene for advice and support with the Bronze Client Service, for research and performance analysis with the Silver Client Service, for facilitating departmental workshops with the Gold Client Service, or for complete process planning, development, implementation, management and review, with the Platinum Client Service. Ultimately, there is a service to suit every situation and every budget and clients can elect to either upgrade or downgrade from one service to another as and when required, providing complete flexibility in order to ensure that the right level of support is available over a sustainable period of time, enabling the organization to compensate for any prescriptive or emergent changes relating to: Customer Service; E-business; Finance; Globalization; Human Resources; Information Technology; Legal; Management; Marketing; or Production.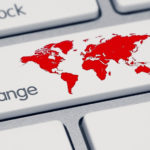 Service Mission
Customer Experience generally is meant to be a guiding statement, a way of working, company culture, and the result of how your customers and users feel about themselves after interacting with your brand. The mission of this work is to provide a consistent purpose around what the experience is and should be inside company walls, whether a customer is present or not. When that is healthy and consistent, it shows inside out and outside in.
Over the past 20+ years, I have continued to refine, define, and deliver thought-provoking CX program focus that unravels the riddle that is a 'human experience' and shows us how to tap into its power to create stronger more meaningful relationships and more loyal employees and customers.
This process works with any size audience, in nearly any industry. To truly humanize a business and a brand, as well as drive a sustainable humanized-centric culture, a combination of innovative approaches that promote an inclusive environment to allow for the necessary creative experimentation, measurement, and discovery process are a must.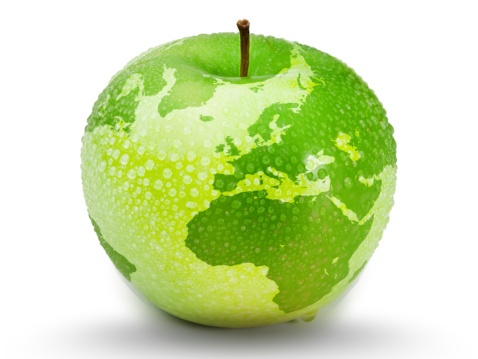 Service Objectives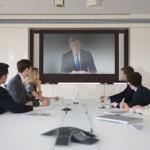 The following list represents the Key Service Objectives (KSO) for the Appleton Greene Customer Service Experience service.
Customer-centric Culture
Today's customers are more educated, socially informed, and increasingly more unwilling to be a passive recipient of what any brand decides is best for them. Customers want to be not only heard but responded to directly from a representative of the brands they purchase from. It is increasingly more important that customers feel they have a say in the products targeted at them. As a result, companies must be customer-centric vs product-centric. But what does this really mean? The goal and objective of a customer-centric culture is not to continue the culture of pushing products and services out the door as quickly as possible, but to create an environment that empowers each employee to provide the best offering and experience that serve your customers' needs and desires. Customers are not mere wallets who have to be won at the expense of competition but collaborators and co-creators of value. A company must evaluate the strategic landscape to develop realistic goals and then map out the objectives, strategies, and tactics to reach those goals. Strategic planning is a continuous, evolving process that is essential to a business' long-term growth and viability. As the business landscape changes over time, the strategic plan must also change. Organizations must ensure that all actions, words, and visuals are aligned toward achieving the stated goals. CX Management, when done well, will generate more revenue, improve customer loyalty, and sustain a strong business model. However, this can become extremely complicated at times, especially when one needs to backtrack, or simply get on track, to begin with. Every CX Strategy should consist of forward-looking customer-centric outcomes with an actionable road map to actualize, deliver, and measure progress. Being on emotion is just as, if not more, important than being on message. To adopt a Customer First mindset, a brand must be willing and open to keep learning and keep evolving to stay relevant in the market, rather than reverting to tactical or reactive initiatives. It is important to fully understand the relationship between the customer and the business/brand and note that the customer can choose to leave the relationship at nearly any time. A company and brand must be dynamic and continuously be advancing with age. It is no longer enough to have a unique selling proposition, rather a unique emotional proposition. In this objective to develop a CX Strategy, the leading factors will need to come from a combined Voice of the Customer, Voice of the Employee, as well as Voice of the Process.
Adoption & Accountability
CX is an investment, not an overhead cost. A CX transformation takes strategy, implementation, regular practice, time and accountability at all levels. And to ensure a sustainable framework for the transformation is obtained, there are a few key steps that must be followed in making sure the CX mission and purpose is fully adopted by the organization. This includes: Alignment of internal operations; Policies and procedures; Checks and balances; Regular communication with clear objectives; Empowering employees to do the right thing; Promoting behaviors that align with the CX Strategy; Continuous closed-loop initiatives; Regular check-ins. How a company implements its overall strategy matters. It will define the company's success, so do it wholeheartedly and follow through. CX is about doing things for the cause of being human centricity.
Understanding Insights
The easiest way to gain meaningful insights while gaining a deeper understanding of your customer is through third-party interviews in addition to collecting data. There is so much more to understand about your customer than survey results indicating a particular "NPS" or "CSAT" score. Understanding the why behind the verbal why is how to help you fully understand your customers' needs and wants that will give you the confidence and knowledge to ensure your building the right product for your users' needs. The purpose of this service objective is to help companies understand the importance of seeing the world from an external, customer-centered lens, as opposed to an internal product/service-focused lens. Customer value and experiences are always designed for specific market segments and target markets, never for a general market, because one size does not fit all. Value innovation must begin with a deep understanding of customer needs and behaviors. Companies need to step out of their own operating frames and step into the shoes of the customer. The crucial issue is not what products and services companies can offer, the crucial issue is how customers use the countless variations of products and services offered to them to make their lives better, easier, and simpler.
CX Design
CX starts at the top. And it's only from there can it trickling down each layer of the business to create an emotional connection with the other human beings, ie employees, and in turn, the customers. You've heard the phrase "it's not what you say; it's how you say it"? The best customer experiences are achieved when a member of your team creates an emotional connection with a customer. It's as simple as that. When this happens, it's a win all around. In simplest of terms, the core objective areas of CX design are: Understanding your customer and reachability; Purchase and service convenience; Simplicity & channel flexibility; Continuation and activation. Information is only powerful if shared. Design thinking is an open-ended process in which the experience design process continues to iterate, but it can only do that when someone is leading the movement. Regularly bringing everyone together becomes a key task for CX professionals. They are the ones who must serve as the guide and interpreter for the various groups that must collaborate as a greater team to pull off a fantastic and profitable Customer Experience.
Metrics & ROI
CX initiatives will often fall short of full ROI if metrics are generically designed and managed to an average performance. Understanding the outliers in your data is a proven way to breakthrough average performance ratings and really start making a positive difference towards ROI. Average ratings are misleading due to a large number of variables (which is quite common in CX data) that will skew the overall average. It's important to look past the average scores and dig deeper into what and why. Utilizing a deeper understanding of metrics will uncover the outliers that are much more meaningful to both the executives and the bottom line. Insight-oriented AI text analytics will answer the questions that NPS, CLV, CLI, and CES cannot do alone. This objective of metrics and ROI is a way to establish a direct link between ROI and CX strategy. Through text analytics and emotional text mining, one can pinpoint the factors that impact NPS (and CLV, CLI, and CES) and have the numbers to quantify that impact.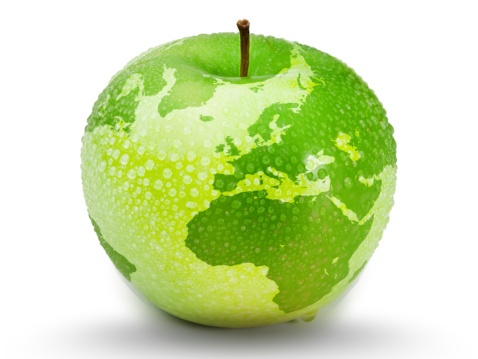 Testimonials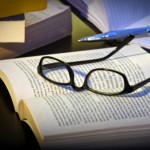 Customer Experience Publication
A publication in which 22 international CX professionals share their current strategies for achieving impact and visibility using best practice CX. Co-Authored International Bestseller across 5 countries. Authored chapter 4.4, "How to create a successful CX Program for your organization using Design Thinking"
---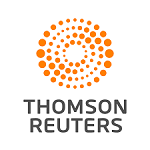 Thomson Reuters
"Ms. Stoll has been my secret weapon! A whip-smart and dedicated member of the Global Sales & Strategy Team, Ms. Stoll is responsible for managing the Customer Pulse Survey and providing a comprehensive analysis of the data collected. This data is used to not only understand the performance of our organization but is leveraged to actively manage the behavior of Strategic Account Managers globally. She is a consummate professional with a keen ability to interpret data and making actionable recommendations that impact the business of Thomson Reuters and improve the client experience. It has been said, "if you can't measure it, you can't manage it." Without the efforts of Ms. Stoll and the vitally important work that she does to measure client data, many within our organization wouldn't be able to do their jobs. She is well respected and valued for her contributions. She is a leader among her peers and positioned to be a leader in any company lucky enough to have her."
---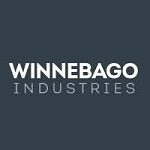 Winnebago
"Having completed numerous customer surveys and interviews in the past, when we hired Ms. Stoll's help, we received a much deeper understanding of some of the hypotheses we were making internally. She brought a deeper level of insights, uncovering issues we had not discovered before, unlike past feedback efforts. She had also developed an actionable next steps summary for us to help guide us on our way to providing a better experience for our customers. Very pleased.."
---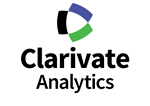 Clarivate Analytics
"Ms. Stoll is able to pull, mind, and provide high-quality opinion and analytics from our customers, allowing us to guide strategy and direction on both a per-bid and a per business-unit level. Later, Ms. Stoll worked with us to formalize a win/loss intelligence program, bringing additional insight into the organization at multiple levels. Throughout both these programs, she brought insight and experience in data capture, customer engagement, questionnaire design, and organizational knowledge management. She engaged brilliantly with my team and was a regular source of new ideas. As a result, both our bids and our strategic bidding operations saw a rich new layer of evidence."
---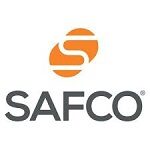 Safco
"It was such a pleasure to work with Ms. Stoll to deliver Safcos customer satisfaction surveys. She is incredibly talented, organized, and always brings a level of positivity to every conversation. Her experience in customer insight and retention is unparalleled and I appreciate all of the help she provided to our Marketing team. Ms. Stoll is without a doubt an incredibly valuable asset to any company she is a part of."
---
More detailed achievements, references and testimonials are confidentially available to clients upon request.
---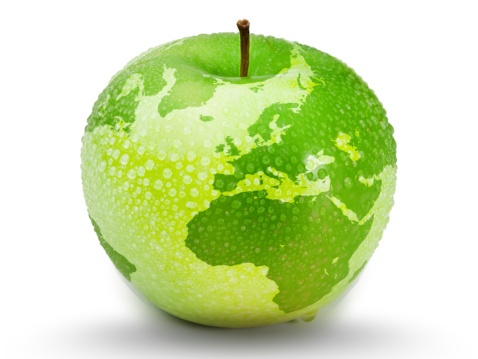 Industries
This service is primarily available to the following industry sectors:
Healthcare
Healthcare has been on the verge of major transformation for years, but with the recent events and pandemic, that verge was both pushed into overdrive and forced to go on hold, depending on which angle one is viewing. The future of healthcare is not o