Customer Experience
Accredited Consulting Service for Dr. Bhalla Ph.D. MBA BA Accredited Senior Consultant (ASC)
Executive Summary Video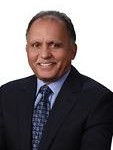 The Appleton Greene Accredited Consultant Service (ACS) for Customer Experience is provided by Dr. Bhalla and provides clients with four cost-effective and time-effective professional consultant solutions, enabling clients to engage professional support over a sustainable period of time, while being able to manage consultancy costs within a clearly defined monthly budget. All service contracts are for a fixed period of 12 months and are renewable annually by mutual agreement. Services can be upgraded at any time, subject to individual client requirements and consulting service availability. If you would like to place an order for the Appleton Greene Customer Experience service, please click on either the Bronze, Silver, Gold, or Platinum service boxes below in order to access the respective application forms. A detailed information guide for this service is provided below and you can access this guide by scrolling down and clicking on the tabs beneath the service order application forms.
Client Telephone Conference (CTC)
If you have any questions or if you would like to arrange a Client Telephone Conference (CTC) to discuss this particular Unique Consulting Service Proposition (UCSP) in more detail, please CLICK HERE.
Consultant profile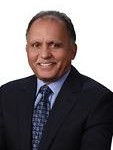 Dr Bhalla is an approved Senior Consultant at Appleton Greene and he has experience in marketing, customer service and globalization. He has achieved a Doctor of Philosophy, a Master of Business Administration and a Bachelor of Arts (Hons). He has industry experience within the following sectors: Technology; Digital; Banking & Financial Services; Consumer Goods and Healthcare. He has had commercial experience within the following countries: United States of America; India; Singapore and South Africa, or more specifically within the following cities: Washington DC; New York NY; Gurgaon; Singapore and Johannesburg. His personal achievements include: championing human-centric leadership; digital transformation of customer experience; delivering action-oriented corporate training; implementing product and service innovation and leading high-performance global teams. His service skills incorporate: human-centric leadership; digital transformation; customer experience; corporate training and product innovation.
To request further information about Dr. Bhalla through Appleton Greene, please CLICK HERE.
Executive summary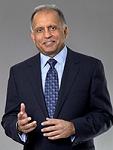 Customer Experience
The way companies treat customers, or, the experience they provide their customers is one of the most critical factors in the profitable growth of most companies. It is also one of the most effective pathways to market leadership. Here's why.
Peter Drucker, a famous global management guru, once famously declared that, "The only goal of a company is to get a customer (acquisition), and hang on to her (retention)." However, acquiring customers and retaining customers require different skill sets. Companies can always acquire customers by promising to deliver value in the future. But the only way they can retain their customers is by engineering and delivering compelling customer experiences. Positive customer experiences resulting in higher customer retention confer several strategic benefits on a company. First, they directly contribute to the profitability of the company because it costs 8-10 times more to acquire customers than to retain them. Next, positive customer experiences build unconditional trust between customers and the company. This trust translates to greater satisfaction and loyalty. It also translates to a greater willingness of customers to do more business with the company, and to provide positive referrals to non-customers.
Memorable customer experiences, however, don't happen accidentally. They are the result of conscious and systematic investments in understanding customers search, buying, and consumption behaviors, in designing business processes to effectively serve customers' needs, wants, and desires, in flawlessly implementing those processes, and in continuously innovating the experiences to keep them relevant and meaningful. Additionally, it also requires companies to acquire proficiency in winning the hearts and minds of customers, not just their wallets.
The reason why market leadership and excellence in designing, delivering, and innovating compelling customer experiences go hand-in-hand is because market leaders treat their customers as assets. They invest in them, genuinely want to serve them, and prioritize treating them right. Which results in customers trusting them more, staying with them longer, doing more business with them, and providing them with a greater volume of positive word-of-mouth recommendations.
---
Service Methodology
The service methodology will comprise 4 distinct phases.
The first phase, a pre-consulting step, will assess client needs and performance. Key company executives will be interviewed to gauge the current state of customer value and customer experience being delivered by the client's company. Additionally, aspirations concerning the customer experience the client intends delivering to key target markets in the future will also be assessed. A SWOT (strengths, weaknesses, opportunities, and threats) analysis will provide the backbone of this phase. Special attention will be paid to evaluating competitive threats – experiences that competitors are delivering that customers value, the changing needs and lifestyles of key market segments and target markets, and the core competencies – machine and human – considered necessary for designing, delivering, and innovating relevant and meaningful customer experiences in the sector in which the client's company operates.
The second phase will focus on inputs vital for designing relevant, meaningful, and memorable customer experiences. These inputs will be drawn from three key domains. The first domain is the experiential world of the customer. Research and information gathering techniques that allow clients to acquire a deeper understanding of the experiential world of the customer will be discussed. The second domain is the internal operating world of the client. Client companies are likely to have varying degrees of expertise and self-sufficiency concerning resources required for designing compelling customer experiences. The importance of collaboration, networks, and alliances will be discussed in areas where the client's company is not strong, or self-sufficient. Lastly, inputs will also be drawn from the social, cultural, and technological environments in which customers and clients live and operate. Because access to necessary skills and resources have a significant bearing on clients' abilities to design and deliver memorable customer experiences.
The third phase will focus on delivering the customer experience designed in phase two to strategic market segments and target markets. Participants will learn how best-in-class companies use traditional and non-traditional vehicles, like brand ecosystems, value platforms, human and machine interfaces, and social media for delivering compelling and memorable customer experiences to their customers. Special emphasis will be placed on the role of employees in delivering the intended customer experience. Both process and structural initiatives necessary for aligning employee experience with customer experience will be discussed.
The fourth phase will focus on the need for, and importance of innovating customer experiences. Customer experience mapping tools like touch-point analysis, customer-journey mapping, and service blueprinting will be discussed to provide participants with both the knowledge and the means to innovate customer experience. This discussion will be augmented with a discussion of Innovation frameworks, like the four-actions framework, that are commonly used for innovating customer experience.
The service will be delivered in three 4-hour modules to groups of 8-12 participants. However, if necessary, all parameters – number of modules and participants, and duration of each module – can be customized to meet the client's needs.
---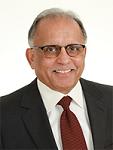 Service Options
Companies can elect whether they just require Appleton Greene for advice and support with the Bronze Client Service, for research and performance analysis with the Silver Client Service, for facilitating departmental workshops with the Gold Client Service, or for complete process planning, development, implementation, management and review, with the Platinum Client Service. Ultimately, there is a service to suit every situation and every budget and clients can elect to either upgrade or downgrade from one service to another as and when required, providing complete flexibility in order to ensure that the right level of support is available over a sustainable period of time, enabling the organization to compensate for any prescriptive or emergent changes relating to: Customer Service; E-business; Finance; Globalization; Human Resources; Information Technology; Legal; Management; Marketing; or Production.
---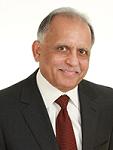 Service Mission
The dominant mission of this service is to help companies understand that how they treat their customers, or the experiences they deliver to their customers, are critical determinants of their survival and future prosperity.
Many companies claim giving top priority to customers, and operating with a "customer-first" mindset. But several academic researchers, business journalists, and industry captains, like Lou Gerstner and A.G. Lafley, former CEOs of IBM and P&G respectively, have lamented that the customer-facing behavior and actions of companies don't always match these claims. A large number of companies still give priority to their operations, and build their businesses around their brands and technologies. They view their customers as costs, not as assets. Consequently, they are quick to sacrifice experiences customers value, such as personalized interaction, customer service, and product quality, in order to protect and boost their profits.
However, while this may produce favorable short-term results, it invariably damages the company's health and wellbeing in the long run. Because customers that are treated poorly, or have experiences that don't meet their expectations, are significantly more likely to leave or reduce the amount of business they do, and provide negative word-of-mouth recommendations. These activities affect both customer acquisition and customer retention. And if companies can't acquire new customers, and they can't retain current customers they can't grow and prosper. There is no greater driver of the future health and prosperity of companies than satisfied and loyal customers. These customers stay and provide positive recommendations and referrals. The learning for companies being that the monies they spend on designing and delivering, relevant, compelling, and memorable customer experiences are not a cost, they are the most valuable investment they can make in their own future wellbeing and prosperity.
My credentials for fulfilling this mission follow.
Dr. Bhalla is an experienced leadership, marketing, innovation, and strategy professional with over thirty years of global experience as a multinational corporate executive, business consultant, entrepreneur, academic, and executive education specialist. During his professional tenure he has worked with companies in over thirty different countries on five different continents. His rich and varied experience working with diverse functional groups within companies operating in diverse cultures coupled with his academic and commercial credentials is a powerful asset in enabling companies innovate and implement new leadership narratives.
Service objectives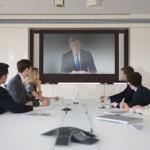 The following list represents the Key Service Objectives (KSO) for the Appleton Greene Customer Experience service.
Rethinking Marketing
The purpose of this service objective is to help companies rethink marketing from a customer lens, and develop a deep appreciation for the role customer experience plays in growing an organization's business. Marketing is one of the most misunderstood management disciplines; it is often equated with selling and advertising. Traditional marketing views customers mainly as a source of revenue and profits. As a result, companies tend to focus more on their products, services, and technologies, and relatively less on customers' needs and preferences, which essentially amounts to conducting business on the company's terms. However, in today's interconnected and digitally empowered world this company-dictating-to-customer attitude is not a winning strategy, and could even have harmful consequences for a company's long term health. Today's customers are more educated, more sure of what they want and what they don't want, and hence less willing to have companies decide what's best for them. They have a voice and want to be heard, and they want to have a say in the types of products, services, and communications that are targeted at them. They are not interested in being passive consumers of products and services, but want to participate in co-creating and receiving compelling and memorable experiences. Hence, there is a need to rethink marketing, shift its focus from product-centricity to customer-centricity. The goal of marketing should not be selling customers by pushing products and services at them, but serving customers with customized solutions and experiences. Because, customers are more than mere wallets – sources of revenue – that companies need to win at the expense of competition, they are long-term assets that they should serve and nurture, because it's the single best investment companies can make in their own long-term wellbeing and prosperity. A number of case studies and examples from a variety of companies, industries, and countries will be provided and discussed to illustrate how companies at the forefront of this new marketing thinking and practice build strong and enduring handshakes with customers. Specifically, how champion marketing companies treat their customers as assets, and how they win against competitors by investing in listening, engaging, and responding to their customers.
Understanding Customers
The purpose of this service objective is to stress the importance of entering the experiential world of the customer, so companies can develop deeper insights and a greater appreciation for the types of experiences and interactions customers seek and value. Just like there is no such thing as an average customer, there is no such thing as an average customer experience. Valuable and compelling customer experiences are always designed for specific market segments and target markets, because different market segments and target markets one size doesn't fit all. Consequently, before companies can design compelling and memorable customer experiences they must first enter the customers' world to understand the socio-cultural context in which customers operate. This will include their experiential needs, wants, and desires, which flow from their chosen lifestyles and interaction preferences. For example, some banking customers prefer the inter-personal experience of engaging with bank tellers, others the experience of convenience offered by Internet banking. It is crucial that companies step out of their own operating world and step into the shoes of the customer. Because, what's vital is not not what products and services companies have on offer, what matters most is what customers do with these products and services – how they use the myriad of products and services offered to them to make their own lives better, easier, and simpler. This is also the goal of customer experience engineering, to make the lives of customers in selected segments and target markets better, easier, more convenient, and more satisfying. Concepts, methodologies, and frameworks that companies frequently use to step into the experiential world of the customer, such as ethnography, observation, focus groups, prototyping, and survey research, will be presented and explained so that participating executives can develop a deeper and more meaningful understanding of the experiences different customer segments and target markets value and seek.
Designing Experience
The purpose of this service objective is to help clients transition from insights to implementation. In this phase, clients will use what they have learned about the experiential world of customers and translate that into a comprehensive portfolio of interactions and engagements with the customer to deliver compelling and memorable experiences to key customer segments and target markets. This phase focuses on the client's world and takes them on a systematic journey that encompasses the following aspects. First, is company aspirations. Like customers, companies too have preferences for the experiences they would like to deliver, and how they would like the market to acknowledge them. For example, a leading Malaysian bank aspired to design and deliver F.I.R.S.T experiences to its customers – Friendly, Innovative, Responsive, Simple, Trustworthy. Similarly, grocery stores may have aspirations for providing "organic food" experiences, car and tire companies for "safety," and hotels for "home-like comforts and experiences." Next is organizational competencies. All companies have distinct competencies that they would like to deploy in the designing of customer experiences. Some companies excel at product design, others in touch technologies, and others in their highly trained staff. These competencies, and their flip side – constraints – will determine significantly companies' abilities to design relevant and meaningful experiences for their selected target markets. Third is corporate assets, which includes the strength of a company's brands and the size of their network of collaborations and alliances. Champion experience providers, like Disney, invest significant resources in building and maintaining strong brands, and in developing an ecosystem around their core offering – transportation, hotels, restaurants and tour companies – to provide their customers with an end-to-end experience. Compelling and memorable customer experiences do not happen by accident; they are intentional, and the result of investments in time, money, effort, and people. Case studies and examples will be provided to illustrate how companies that excel at providing memorable and meaningful customer experiences use specialized techniques and processes, like "Touchpoint Mapping," "Customer Journeys," and "Service Blueprinting," to manage and orchestrate elements that comprise the design phase of customer experience engineering. These techniques and processes will also come in play in the "Delivery" and "Innovation" phases which follow.
Delivering Experience
The purpose of this objective is to acquaint clients with major vehicles for delivering compelling and memorable experiences, so there is minimal loss of value between how the experience is designed, and how it actually is received by customers. As the old saying goes, the proof of the pudding is in the eating; companies claiming they deliver the best customer experience counts for little, what the customer receives and experiences is all that matters. Two classes of customer experience delivery vehicles will be emphasized during this stage. The first relates to all visible touchpoints between the company and the customer where the customer has an opportunity to engage and interact with the company. These touchpoints could be as routine as company websites, or as complex as special technology interfaces, like "Apps" that facilitate mobile and densely packaged, single point of contact experiences. The second class concerns vehicles that align employee objectives with customer experience objectives. These vehicles could involve organizational structure, processes to support customer interactions, incentives, or some combination of all three. No company can deliver compelling customer experiences if their employees are not committed to delivering that experience. Gaps in customer experience designed and customer experience received can often be traced to misalignment in employee goals and customer expectations. This phase will also discuss the role played by humans and technology in delivering relevant and meaningful experience, and how best to deploy both. Because, despite the phenomenal increase in technology and the digitalization of business transactions, humans have not been become irrelevant in delivering customer experiences. The issue is not technology vs. humans, it is how best to couple technology and human beings to deliver the optimum customer experience, either remotely or proximally, across all touch points and through all phases of the customer decision making journey. Here again, a variety of case studies and examples will be provided to illustrate exemplary customer experience delivery practices. Techniques and tools discussed in the previous phase, such as customer touchpoints, customer journeys, and service blueprinting will also be used here to explain how companies can measure and detect where the company is meeting or exceeding customer expectations on customer experience delivery, and where it is falling short.
Innovating Experience
The purpose of this objective is to impress on clients the importance of ongoing innovation in designing and delivering customer experience. This section will explain and clarify that innovation is the sum of all activities undertaken by companies that make the day-to-day lives of customers better, easier, more convenient, and more satisfying. It will also explain that the reason why investment in innovation is non-negotiable is because the experiential world of customers is constantly changing. How customers consume music, how they learn and entertain themselves, and how they shop is not the same as it was in the past. Consequently, companies have to constantly be on the lookout for innovations that will keep customer experiences relevant, meaningful, and contemporary. Innovation is a key driver of business growth, since it plays a vital role in acquiring and retaining customers. The importance of planning and managing innovations to influence the end-to-end customer experience will also be emphasized, because shortfalls in customer experiences in one area can't be compensated with overachievement in another. For example, companies may do a superlative job in innovating breakthrough products and services, which is bound to attract new customers. But if the company doesn't complement its product innovation investments with commensurate investments in service innovation, customers may not be attracted to buy its products. They may choose to switch to competitor's products because they offer a superior service and support experience. The techniques and tools encountered earlier for designing and delivering customer experience, such as customer touchpoints, customer journeys, and service blueprinting, will also be discussed in this phase as they can all serve as a basis for guiding the customer experience innovation efforts of the company. Finally, the importance of customers as collaborators in the innovation of customer experience will also be stressed. All customer experiences are co-created, because compelling and relevant customer experiences materialize only when customers interact with the company's offerings. If customers don't interact with a company's offering, be it product or service, the experience potential inherent in that offering will never materialize. iPod and Skype provide excellent examples. MP3 players and videoconferencing facilities existed before the iPod and Skype. But the customer experience offered by these offerings was far superior, mainly because customers co-created experience value for themselves. They interacted with iPod and Skype in ways that went beyond how the two companies had envisioned customers using their offerings.
Testimonials

Deloitte
"Dr. Bhalla designed and delivered two sessions on Leadership (Trusted Business Advisor) for our senior managers through his association with ISB. Senior Managers at Deloitte play a pivotal role in the organizational strategy, direction, and success. They form the leadership pipeline and are future Partners and Directors of the firm. Given their significant role and responsibility, their development is a strategic and critical function in the firm. Dr. Bhalla was extremely professional and easy to work with during the design and delivery of these programs. He took time to understand our context and needs in detail. This time spent upfront helped him design a very focused program for our senior managers. The program delivery was very interactive and highly effective. Dr. Bhalla was able to connect with all participants through his delivery style and relevant content. The post program survey was a testament to the program effectiveness with most participants agreeing that it will have a positive impact on their work."
---