Customer Engagement
Accredited Consulting Service for Mr. Jackson MBA BS Accredited Executive Consultant (AEC)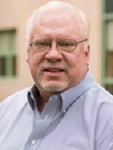 The Appleton Greene Accredited Consultant Service (ACS) for Customer Engagement is provided by Mr. Jackson and provides clients with four cost-effective and time-effective professional consultant solutions, enabling clients to engage professional support over a sustainable period of time, while being able to manage consultancy costs within a clearly defined monthly budget. All service contracts are for a fixed period of 12 months and are renewable annually by mutual agreement. Services can be upgraded at any time, subject to individual client requirements and consulting service availability. If you would like to place an order for the Appleton Greene Customer Engagement service, please click on either the Bronze, Silver, Gold, or Platinum service boxes below in order to access the respective application forms. A detailed information guide for this service is provided below and you can access this guide by scrolling down and clicking on the tabs beneath the service order application forms.
Consultant profile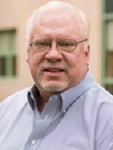 Mr Jackson is an approved Executive Consultant at Appleton Greene and he has experience in marketing, e-business and customer service. He has achieved a Masters of Business in Administration and a Bachelor of Science in Business and Marketing. He has industry experience within the following sectors: Banking & Financial Services; Retail; Technology; Consumer Goods and Media & Marketing. He has had commercial experience within the following countries: United States of America, or more specifically within the following cities: Chicago IL; New York NY; Atlanta GA; Los Angeles CA and San Francisco CA. His personal achievements include: global CRM strategy; 360 degree customer view; data driven marketing implementation; global consumer and BtoB data and data accuracy & quality. His service skills incorporate: consumer engagement; customer monetization; customer loyalty; marketing integration and customer analytics.
To request further information about Mr. Jackson through Appleton Greene, please CLICK HERE.
---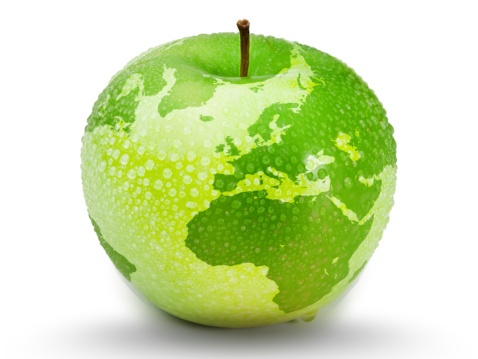 Executive summary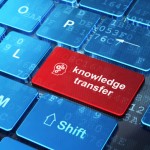 Customer Engagement
Today's customers expect to have a satisfying experience every time they interact with a company. But the nature of those interactions has changed dramatically over the past decade. The proliferation of mobile devices, the importance of social media, the expansion of e-commerce, and the initial implementations of the Internet of Things all have created an environment where customer contact is more frequent and more varied than ever before. Providing the kind of amazing customer engagement that results in long-term loyalty demanding companies completely rethink their approach to modern marketing. Companies that can deliver engagement successfully, and seamlessly, across touch points—are more competitive and profitable. To deliver a world class customer engagement, companies need a well-oiled marketing machine with the four building blocks of data, actionable insights, strategies, and technology. Marketers must flip the model and see the world from their customers' point of view, and design and builds strategies and brand experiences that connect, inspire, and delight.
The Customer Engagement Solutions I help marketers develop and implement, lower attrition and solidify relationships by tapping customer insights that can only come from understanding their entire shopping experience—in stores, at home online, and now with mobile, and everywhere in between. Customer engagement processes are designed to bring together your siloed data sets and can combines them with demographics, psychographics, share of wallet data, and more.
My methodologies bring the experience and discipline of a seasoned consulting professional, the creative brainpower of a digital guru and deep technical expertise. While I can help you in setting up your CRM to bringing your brand vision to life, that doesn't begin to scratch the surface of what we can do together. We start by immersing ourselves in your business to understand where you're at and where you want to go. And then we'll assemble the right capabilities to help you meet challenges and realize your customer vision. If you want to gain new insights that help you understand your customers, implement engagement strategies and grow sales, we should talk.
---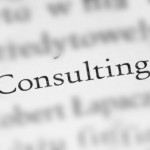 Service Methodology
The Heartbeat of Customer Engagement Marketing: Are you a data-driven marketer?; Are you a marketer who understands beyond the shadow of a doubt what components of your marketing mix are driving interactions along specific stages of the customer journey?: Are you in complete control of customizing the delivery of messages to a tailored audience, across multiple devices and channels?
Over the last five years, new enterprise marketing solutions have emerged that provide complete, granular control—and which have dramatically increased the efficacy of inbound and outbound efforts and the rate at which we learn more about our customers. Many brands know a lot about their audiences, but that knowledge has been traditionally disconnected from the execution of advertising and marketing campaigns. More often than not, brands would simply assume their existing audience composition and estimated reach already served their business goals.
We have advanced to such a point that enables marketers to reduce waste to nearly zero through audience-based targeting methodologies, which tailor brand messages to the granular wants, preferences, and habits of customers. This combination of targeting and customization leads to higher performance and efficiency, squeezing more out of one's marketing budget.
A modern marketer knows engagement marketing solutions are based on four crucial layers: Technology and Platforms; Analytics; Data; Engagement Strategy. The Data layer revolves around a Data Management Platform, or DMP. The Analytics layer revolves around a combination of performance reporting and customer insight tools. The strategy layer is where ads and messages are delivered and interfaced with consumers, and can include DSPs, ad networks, site optimizers, CRM, and the rest of the media mix.
For brands to be successful, marketers need to review their current ecosystem of partners and tools and understand how each fits into their customer engagement marketing structure. They can then attempt to integrate the technology stack themselves or else find a solution that unites these layers. Modern marketing is both art and science. Marketing pros must educate colleagues about new ways to use customer data to drive customer marketing, and they must apply the latest tools and techniques to attract and engage customers and prospects.
---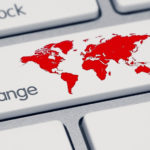 Service Options
Companies can elect whether they just require Appleton Greene for advice and support with the Bronze Client Service, for research and performance analysis with the Silver Client Service, for facilitating departmental workshops with the Gold Client Service, or for complete process planning, development, implementation, management and review, with the Platinum Client Service. Ultimately, there is a service to suit every situation and every budget and clients can elect to either upgrade or downgrade from one service to another as and when required, providing complete flexibility in order to ensure that the right level of support is available over a sustainable period of time, enabling the organization to compensate for any prescriptive or emergent changes relating to: Customer Service; E-business; Finance; Globalization; Human Resources; Information Technology; Legal; Management; Marketing; or Production.
---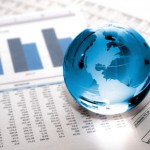 Service Mission
Mr. Jackson is an experienced customer marketing and strategy professional with over thirty years of global experience as a multinational corporate executive, business consultant, entrepreneur and academic. During his professional tenure he has worked with companies in many different countries to help them win customers and grow their businesses by excelling at delivering memorable and compelling customer experiences through innovation of strategic customer value management. His experience working with diverse functional groups within companies is a powerful asset in enabling companies navigate customer experience and customer value innovation challenges in global markets.
Known as a strategic thinker and implementer, he inspires his clients to adopt adaptable mindsets to routine and strategic business problems by listening, engaging, and responding to the market place differently than they have in the past. His strategic thinking is reflected in his many articles and speeches and his book, "Strategic Database Marketing" is recognized as a leading source for marketers.
---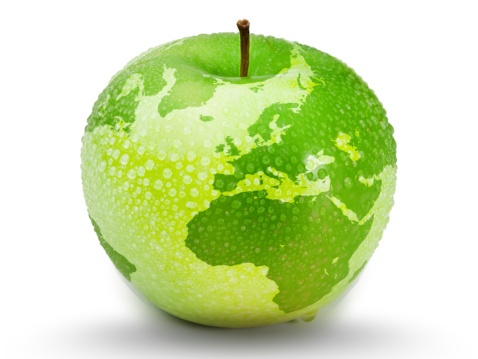 Service objectives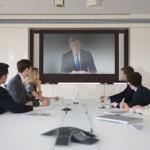 The following list represents the Key Service Objectives (KSO) for the Appleton Greene Customer Engagement service.
Ongoing Dialog
Customer engagement is no longer a series of one-off experiences—it's an ongoing dialogue. Companies need to be good listeners in the digital age, and that requires a new set of skills. It means listening to customers who are already having conversations about brands –yours and others—in traditional online channels as well as over the social Web. So jump into those conversations in a genuine and human way. Foster trust and form relationships through open, honest interactions over time—interactions that create positive experiences and outcomes for your customers. Positive outcomes include answering questions, solving problems, hearing ideas and supporting them (when possible), and also amplifying praise. Another aspect of this spectrum is the relationships that your customers form with each other. The peer-to-peer relationships are core to the social Web. Because of course, your customers won't just be interacting with you, they'll talk amongst themselves, sharing their perspectives across Twitter, Facebook, LinkedIn, and even YouTube. Your job isn't just to sell your product, it's also to facilitate an active, passionate online community around your product.
Results Driven
Although communication with your customers is an ongoing dialogue, you need not be chatting just for the sake of it. When you engage your customers, have a goal in mind, whether it's improving your product or nurturing loyalty and increasing sales. While traditionally the product team manages product and marketing is responsible for increasing brand awareness and driving sales, the lines are blurred now. Nurturing an ongoing and genuine relationship with your customers will naturally make a major impact in both these arenas. Naturally, how you engage with your customers impacts how customers view your brand. 70% of Americans are willing to spend an average of 13% more with companies who they feel provide above-par customer service. That means that all your customer engagement efforts should lead clearly in the direction of resolution. Know what the outcome should be, and provide your customers with clear tools that make it easy and efficient for them to get what they need.
Anytime, Anywhere
In the past, company-customer interaction happened in siloed, closed-off settings. Customers had to make a phone call or write an email. But now, we're living in an "always-on" world ruled by the mobile experience. In 2011, customers were using mobile apps 10 times a day and a growing number of customers have used an app to buy a product. But here's the big news: an astounding 78% used mobile apps for customer service purposes. In other words, if you're not engaging your customers on-the-go—in the context of their daily lives—you're essentially neglecting them, or are at least missing an opportunity to nurture the relationship through an open, honest interaction. You want to be able to interact with your customers in the context of their daily lives. Not only are you able to provide them with better, more immediate service, but you also gain loyalty and stay in the forefront of their minds. When the time comes to make a purchase, they'll choose the product they've come to trust through a series of positive experiences.
Mutually Beneficial
The new customer engagement strategy should feel less like a marketing and sales campaign, contest, or tool, and more like a well-developed friendship founded on the basis of interdependent needs and mutual respect. The feedback you get from your customers isn't just important for you, it's important for them, as well. If you can listen to what your customers are saying and improve the product and their experience, everybody wins. You get more loyal customers; they get what they really need and want. The relationship you build is a two-way street. On one hand, your customers feel heard, and they can see the ways they're actually contributing to your company. At the same time, you get free feedback, and have the opportunity to improve your business, thereby by attracting more customers.
Customer Driven
Remember the days when cold-calling part of your marketing strategy? Now, imagine the opposite of a cold call, because that's how customer engagement works today. Your customers decide. It's truly customer-driven. Remember the days when cold-calling part of your marketing strategy? Now, imagine the opposite of a cold call, because that's how customer engagement works today. Your customers decide if and when to communicate. Your job is simply to give them the tools that make the interaction and communication easy and natural. Not only should these tools be easily accessible and highly visible, but they should also offer options for different types of conversation. Do they have a question? Do they want to post a rave review? Are they experiencing a technical difficulty? Present your customers with an intuitive tool for communicating with you, and let them initiate. When you put control in their hands, you're more likely to be able to meet their needs, but you also win their trust, and ultimately, you build the loyal customer base you need to grow and succeed.
---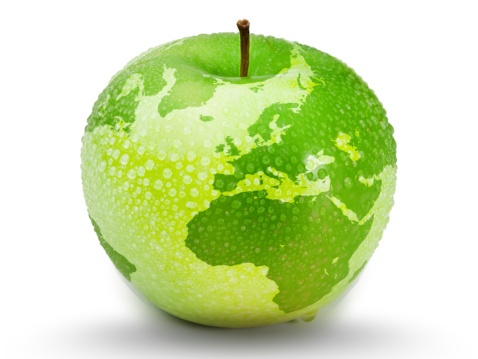 Achievements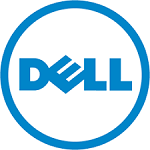 Dell
Dell Computers have been the leaders in computer world for more than two decades. Dell has been empowering countries, communities, customers and people everywhere to use technology to realize their dreams and possibilities. Since the first Dell PC was introduced in 1986, Dell has continued to shape the industry by breaking new ground and pioneering critical developments in home, small business and enterprise computing. The Dell business connects with more than 5.4 billion customers every day with earnings of $14.9 billion comprising a net profit of $584 million. Dell's continuous research and development (R&D) have proven efforts to reach the globe, which is driven by some of the industry's foremost product designers and engineers. The core of Dell computers is always been in innovation approach with a commitment to deliver new and better solutions and technologies that fulfils and meets demands and customer needs. They accept Partnerships with varied industry such as software, hardware and component suppliers and by generating a uniquely broad perspective on the computing world and the accessories. Dell believes in innovations which begin in-house supported by global team of top engineers, product designers and technical experts. Along with a team effort with Dell's strategic partners to formulate and implement the different strategies. Their mission is to deliver innovative and cost-effective solutions that meet today's customer requirements and innovative work seamlessly is carried out in existing environments and their products. Dell is uniquely positioned into the market which has a strong impact of and on the industry trends. They maintain strong internal and in-house development capabilities. They have a strategy to be partners, rather than to compete, with top technology suppliers and manufacturers. They enable industry standards and technologies through industry groups and strategic partners. In such a way Dell innovates and delivers value and needs of customers. I have impacted Dell's business with the following capabilities: Created a global 360 view of customer with social, site and digital marketing sources; Developed a corporate data strategy and ecosystem; Facilitated CRM objectives and strategy with customer data; Managed global data accuracy and quality; Interface with global partners and manage key relationships; Manage global consumer and SMB customer data; Integrate digital marketing platform with customer data
---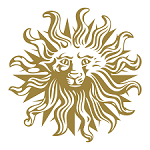 Publicis
Publicis Groupe S.A. provides marketing, communication, and digital transformation services worldwide. It offers creative solutions, such as direct marketing, customer relationship management, sales promotion and point-of-sale marketing, public relations, corporate and financial communication, events communication, and multicultural or ethnic communication services, as well as engages in the video production and broadcast business. The company also provides media consulting/media planning and media buying services. In addition, it is involved in the creation of corporate or commercial Websites and Intranets, online direct marketing consulting, social network expertise, search engine optimization, Internet ads, and all forms of Internet and mobile communication; and provision of communications in the areas of healthcare and well-being under the Digitas Health and Publicis Health Media brands. The company serves client in consumer goods, finance, automobile, TMT, health, food and drink, leisure/energy/luxury, distribution, and other sectors. Publicis Groupe S.A. was founded in 1926 and is headquartered in Paris, France. I have worked with two global divisions of Publicis: ARC As head of customer data driven marketing, I managed global implementation of database marketing, CRM and customer data strategy for Publicis clients; Performics As an advisor to the company, I provided expertise to drive traditional CRM capabilities to expand their business
---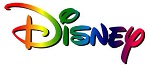 Disney
The monarch of this magic kingdom is no man but a mouse: Mickey Mouse. The Walt Disney Company is the world's largest media conglomerate, with assets encompassing movies, television, publishing, and theme parks. Its Disney/ABC Television Group includes the ABC television network and 10 broadcast stations, as well as a portfolio of cable networks including ABC Family, Disney Channel, and ESPN (80%-owned). Walt Disney Studios produces films through imprints Walt Disney Pictures, Disney Animation, and Pixar. It also owns Marvel Entertainment and Lucasfilm, two extremely successful film producers. In addition, Walt Disney Parks and Resorts runs its popular theme parks including Walt Disney World and Disneyland. I have worked as an advisor to Disney parks and entertainment on customer marketing and database marketing.
---

VISA
Paper or plastic? Visa hopes you choose the latter. Visa operates the world's largest consumer payment system (far ahead of rivals MasterCard and American Express) and boasts nearly 2.5 billion credit and other payment cards in circulation across more than 200 countries. As part of its business, the company licenses the Visa name to member institutions, which issue and market their own Visa products and participate in the VisaNet payment system that provides authorization, processing, and settlement services. The company also offers debit cards, Internet payment systems, value-storing smart cards, and traveler's checks. Visa's network connects thousands of financial institutions worldwide. I have worked with VISA on many customer marketing, analytics and data management projects.
---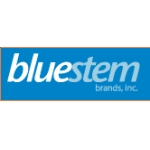 Bluestem Brands
Bluestem Brands, Inc., a multi-brand online retailer, provides a selection of name-brand, private label, and non-branded merchandise through Internet Websites and catalogs serving low to middle income consumers in the United States. It offers home products, including housewares, bed and bath products, lawn and garden products, home furnishings, and hardware products; entertainment products, such as electronics, video games, toys, and sporting goods; and fashion products comprising apparel, footwear, cosmetics, fragrances, and jewelry under the Appleseed's, Bedford Fair, Blair, Draper's & Damon's, Fingerhut, Gettington, Gold Violin, Haband, LinenSource, Norm Thompson, Old Pueblo Traders, PayCheck Direct, Sahalie, Tog Shop, and Wintersilks retail brands. The company was formerly known as Fingerhut Direct Marketing, Inc. and changed its name to Bluestem Brands, Inc. in February 2010. Bluestem Brands, Inc. was founded in 2002 and is based in Eden Prairie, Minnesota. Bluestem Brands, Inc. is a subsidiary of Bluestem Group Inc. I held the position of VP Marketing for On-Line Brands. In that position my achievements included: Managed start-up of e commerce retail brand; Developed and optimized on-line channels including Affiliates, CSE, SEM/SEO, Retargeting, and Display Advertising; Developed creative multi-tier customer engagement and loyalty program; Integrated off-line channels including Catalog, Magazines and Cable; Drove $5 million of on-line sales in 4 months; Created a comprehensive acquisition and subsequent customer financial measurement system driving financial plan; Managed complex cross-functional environment
---
More detailed achievements, references and testimonials are confidentially available to clients upon request.
---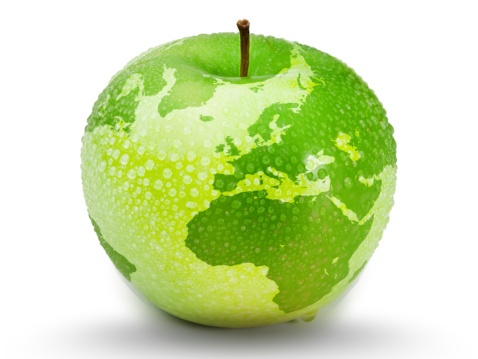 Industries
This service is primarily available to the following industry sectors:
Banking & Financial Services
Assets of the largest 1,000 banks in the world grew by 6.8% to a record US$96.4 trillion while profits declined by 85% to US$115 billion. Growth in assets in adverse market conditions was largely a result of recapitalization. EU banks holds the largest share of the total, 56%. Asian banks' share amounts to 14%, while the share of US banks amounts to 13%. Fee revenue generated by global investment banking totals US$66.3 billion. The United States has the most banks in the world in terms of institutions i.e. 7,085 including 82,000 branches. This is an indicator of the geography and regulatory structure of the USA, resulting in a large number of small to medium-sized institutions in its banking system. China's top 4 banks have in excess of 67,000 branches with an additional 140 smaller banks. Japan has 129 banks and 12,000 branches. Germany, France, and Italy each had more than 30,000 branches – more than double the 15,000 branches in the UK. Financial services are the economic services provided by the finance industry, which encompasses a broad range of organizations that manage money, including credit unions, banks, credit card companies, insurance companies, accountancy companies, consumer finance companies, stock brokerages, investment funds and some government sponsored enterprises. The financial services industry represents 20% of the market capitalization of the S&P 500 in the United States. Finance industry income as a proportion of GDP is 7.5%, and the finance industry's proportion of all corporate income is 20%. The financial services industry constitutes the largest group of companies in the world in terms of earnings and equity market capitalization. However it is not the largest category in terms of revenue or number of employees. It is also a slow growing and extremely fragmented industry, with the largest company (Citigroup), only having a 3% US market share.
Consumer Goods
In economics, any commodity which is produced and subsequently consumed by the consumer, to satisfy its current wants or needs, is a consumer good or final good. Consumer goods are goods that are ultimately consumed rather than used in the production of another good. For example, a microwave oven or a bicycle which is sold to a consumer is a final good or consumer good, whereas the components which are sold to be used in those goods are called intermediate goods. For example, textiles or transistors which can be used to make some further goods. When used in measures of national income and output, the term "final goods" only includes new goods. For instance, the GDP excludes items counted in an earlier year to prevent double counting of production based on resales of the same item second and third hand. In this context the economic definition of goods includes what are commonly known as services. Manufactured goods are goods that have been processed in any way. As such, they are the opposite of raw materials, but include intermediate goods as well as final goods. Consumer goods are goods which are intended for everyday private consumption. They cover a large product portfolio including food and non-food categories in order to meet consumer demand. They are further classified in fast moving consumer goods (FMCG) and slow moving consumer goods (SMCG). The definitions are based on how fast products are sold to the customer, a determining factor in the rotation of goods. SMCG are goods with a useful life longer than a year comprising items such as household appliances, furniture and home improvement products. These items have a lower sales frequency and are not rotating as rapidly as FMCG. The competitive landscape of the consumer packaged goods (CPG) industry is shaped by global leading CPG companies such as US-based Procter & Gamble (P&G), Unilever, L'Oréal and Nestlé. Many companies invest large amounts of money for the development of new products in accordance with recent market trends and the latest research findings.