Customer Development
Accredited Consulting Service for Mr. Belmont BA AAS Accredited Associate Consultant (AAC)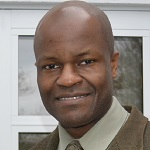 The Appleton Greene Accredited Consultant Service (ACS) for Customer Development is provided by Mr. Belmont and provides clients with four cost-effective and time-effective professional consultant solutions, enabling clients to engage professional support over a sustainable period of time, while being able to manage consultancy costs within a clearly defined monthly budget. All service contracts are for a fixed period of 12 months and are renewable annually by mutual agreement. Services can be upgraded at any time, subject to individual client requirements and consulting service availability. If you would like to place an order for the Appleton Greene Customer Development service, please click on either the Bronze, Silver, Gold, or Platinum service boxes below in order to access the respective application forms. If you have any questions or would like further information about this service, please CLICK HERE. A detailed information guide for this service is provided below and you can access this guide by scrolling down and clicking on the tabs beneath the service order application forms.
Consultant profile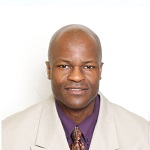 Mr Belmont is an approved Associate Consultant at Appleton Greene and he has experience in customer services, human resources and management. He has achieved a Bachelor in Business Management and an Associates in Applied Science. He has industry experience within the following sectors: Energy; Healthcare; Restaurants; Construction and Government. He has had commercial experience within the following countries: United States of America; Philippines and Spain, or more specifically within the following cities: Newark NJ; New York City NY; Manila and Cadiz. His personal achievements include: enrolled clients for health plans; lowered client utility expenses. His service skills incorporate: customer services; human resources; management and marketing.
To request further information about Mr Belmont through Appleton Greene, please CLICK HERE
---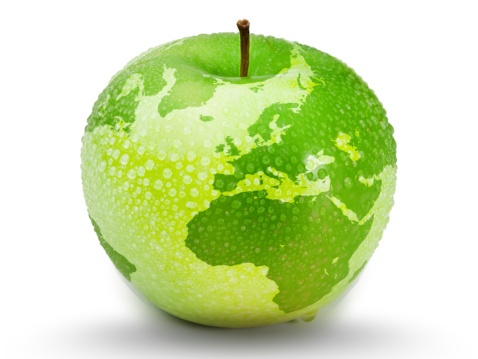 Executive summary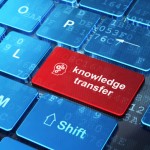 Customer Development
A personal analysis, of my consulting service current position, is on customer development: which is evolving for a new approach. The realm, of customer development, is changing in its methods of obtaining clients. Consumers may have a different opinion on what is valuable or changing for them. However, the problem is what will work to gain those clients for a corporation. Ideally, the input is the likely option about a product or service. Today's customer development is geared toward the consumer's approval of a product or service. It is where ideas are put to the test. The people will decide if the company's idea stands a chance or face ridicule. Nonetheless, this might not be the right approach. It is a better way for companies, which most organizations might agree on. A product or service in development needs to be scrutinized and it deserves feedback from potential clients. The response can be negative or positive. How would it do nationally or internationally? A market may be existent for your product or service idea: that would motivate consumers to buy. A connection may be made for the business model presented where this would be part of the discovery. Thereafter, a strategy is made on how to please the consumers during development. By opinion, it could make the difference and convince business owners. Owners of a business are encouraged to go out and meet the people: asking them questions about their business model, product or service. Customers notice these efforts in the beginning, which gives the organization time to continue its model: or to develop a different product or service. Many consumers can determine if it is worth your effort or a simple idea; this means using the time wisely so customer development can work for your organization. In addition to this perspective, social media has been contributing to customer development. Companies have not gone away from this venture because it is a working platform to sell products and services to people. It is known as social networking. The target market is traditional and digital, which includes three large companies: Facebook, Google and Twitter. Facebook has amassed 855 million users on mobile apps. Mobile apps help customers find vital information about any company. It started in 2014: which also contributes to customer development. In accordance, Facebook's market share reached $267 billion in 2015. Google amounted to $450 billion and twitter gained $20 billion of market share. It is agreeable that these social networking sites can build clients for companies. They are seen on desktop computers, ipads, laptops and smartphones. Nevertheless, customer development has been broken down to 3 key players in the business; they are the main parts of social media: Facebook, Google and Twitter. The quality of service, provided to companies, seems immeasurable. Even so, Facebook has online users growing yearly on its homepage. It surpassed its first quarter of daily users on mobile apps: from 798 to 844 million.
---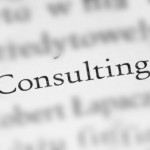 Service Methodology
I would undertake my proposed unique consulting service by aiding in the implementation of a customer development solution. This entails solving a specific customer related issue early in the process. Fortunately, business tools for consultants will be used to solve these issues (relating to customer development and loyalty): including a SWOT analysis for the enterprise. Consultative tools will be used to solve customer development problems. There are exceptional solutions that will be used over the implementation of a product or service. Therefore, a device comes with real world answers that can be used in the implementation phase: to provide coordination in the products development along with its marketable status. Furthermore, client feedback will be a valuable option for the company. Overall, customers can find flaws in products and services easily. Therefore, a series of consulting questions will be used to ensure a solid outlook for the product or service. A number of options can be agreed on by the organization based on a business plan. The corporation will make its final decision charting a course that may be successful. Customer development, with a sensible approach backed by, solutions will be a bonus to the organization. This service provides a readiness for any obstacles that may have stricken your efforts: providing a path that is sustainable or successful for your enterprise. However, the execution of the plan may require additional staffing or updated employee performance: to accommodate the development of customers. For example, hospitals across the country have been understaffed: for the shortage of nurses for so long. This provides a reason for meeting the demand for customers to develop (or patients to receive good healthcare) in any business industry.
---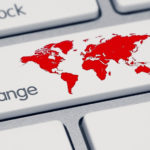 Service Options
Companies can elect whether they just require Appleton Greene for advice and support with the Bronze Client Service, for research and performance analysis with the Silver Client Service, for facilitating departmental workshops with the Gold Client Service, or for complete process planning, development, implementation, management and review, with the Platinum Client Service. Ultimately, there is a service to suit every situation and every budget and clients can elect to either upgrade or downgrade from one service to another as and when required, providing complete flexibility in order to ensure that the right level of support is available over a sustainable period of time, enabling the organization to compensate for any prescriptive or emergent changes relating to: Customer Service; E-business; Finance; Globalization; Human Resources; Information Technology; Legal; Management; Marketing; or Production.
---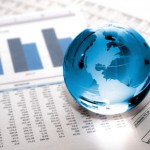 Service Mission
I would aim to undertake my proposed consulting service in lieu of a service mission for customer development. Therefore, a process is needed to implement a customer development mission for the organization: to ensure that they are carried out effectively. Problem solving and creative ideas are important steps to the process. Fortunately, this consulting service recommends client feedback in the process of solving customer development issues during an implementation plan. Creative ideas would be spurred by the discussion of client expectations. The corporation would seek insight into what can be accomplished during the process. The consulting service finds this agreeable and intriguing. In order for customers to develop, consultants have learned: that they need to search for the concern of consumers on products and services. This presents some responsibilities and goals to achieve by the enterprise. This service sees customer focus as the key factor in customer development. Ideally, there would be a lack of technology and customers in all: if there isn't a focus for the mission. Nonetheless, employees would have to be motivated for performance expectations: where they come in contact with clients in brick-and-mortar businesses, the telephone or the internet. This connects to human resources, which is the department to address client concerns; which can run out of ideas in an internal environment. Employees may need communication with an alternate perspective, which will render them responsible to completing the task for client development; this service believes in this option: as it helps a company in this training perspective. Team work and collaboration would be determining choices in a process for customer development: to help meet expectations for the service mission.
---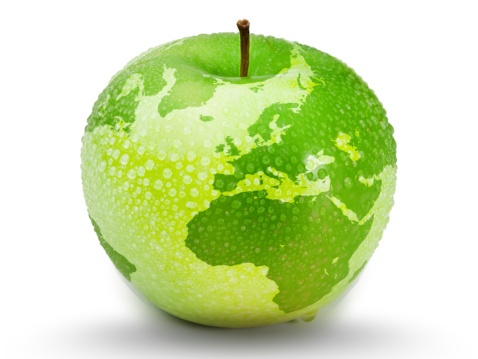 Service objectives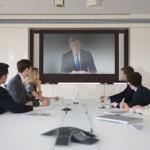 The following list represents the Key Service Objectives (KSO) for the Appleton Greene Customer Development service.
Customer service
The consulting service, that I provide, is in customer service for client development. Customer service is the assistance provided to customers before, during and after a purchase: for a product or service. It provides clients a stage for feedback, guidance and information (on products and services). Its purpose is to satisfy clients and develop new customers. This is achievable for an enterprise in several parts: when implementing this consulting service (in customer service) for customer development. It is formulating a strategy for customer service, managing customer relations, creating an effective and cohesive model (while networking within or outside an organization). These objectives aid companies or businesses on achieving customer service for client development. It will be known through this consulting service that the process for strategy formulation is as follows: creating long-term objectives, evaluating the enterprise, comparing sales to long-term clients, checking departmental contributions, examining organizational performance and choosing the best strategy. The next process is to manage customer relations. The connection that will be made is through marketing, networking and focusing on long-term benefits. Nonetheless, customers can be gained from networking with (current) clients during customer relationships. In addition, communication between employee teams can enhance the workflow in accomplishing customer development. The final process is to have a cohesive team of employees. This process is, generally, important for a company. It would be a priority implementing this process: to set the team goals, provide a working environment, meeting expectations (or responsibilities), training employees, and allowing the team to develop. These customer service processes, for customer development, can lead to some core benefits for any organization. A practical application can lead to a company improving on strategy formulation, customer relations, team management, employee development, evaluation criteria, network management, communication skills, a working environment, training evaluation, support and assistance.
Human resources
The consulting service, that I provide, is in human resources for client development. Human resources organize, recruit and direct employees of an organization. In addition, the managers (or their supervisors) can also implement training for employees on how to provide customer service to potential clients. Obviously, employees are the forefront for client development under the direction of human resource management: like sales associates. Often times, employees will meet potential customers on the job: where they will interact with them. Even so, the HR department will meet the challenges for client development. Fortunately, they can achieve customer development objectives in several ways implementing this consulting service: by creating a business strategy, reviewing human resources for performance and utilizing solutions. This can be sorted through the process that will benefit customer development. The first is the business strategy. Evidently, the process involves producing appropriate objectives in customer service for client development: on where to win them and how to keep going when management gets there, using core competencies for effectiveness and the means used to execute them. The next process (to be known) is the recruitment, which is important in providing the service needed for customer development: where the corporation is hiring effective workers to make a pleasant experience for customers. The process will be defined for customer development: by finding an opening and determining the need, listing the position's description, planning on how to recruit, reviewing applications with human resource managers, posting the position on the internet, executing a recruitment plan, reviewing potential applicants for a position, starting interviews with potential candidates and completing the hiring process. Thereafter, the final process is finding a solution or more for customer development. It is a priority for client development in many ways. The first is to analyze your current process, rework it (making changes), implementing your work, monitoring it for progress, managing the flow from end to end and including technology for improvements. These human resource processes, for customer development, can lead to some core benefits for any organization. A practical application can lead to a company improving a business strategy, performance reporting, solution statements, progress reporting, recruitment & selection, process analysis, identifying opportunities, opportunity analysis, employee commitment and resource alignment.
Management
The consulting service, that I provide, is in management for customer development. Management contributes to decision making for a company; it maintains business relationships with clients and generates new customers. They can control, organize, plan and lead. However, the purpose of implementing this consulting service is for a management department to achieve its objectives in developing customers: a management to customer relationship. The department can also achieve development by allowing customers to build relationships with suppliers. The process to use has been defined for customer development in management: by conducting team improvement activities, sharing information when appropriate, developing suppliers with capabilities, supervising the suppliers and converting (supplier) competitors into new opportunities. Another process includes cost management. The link is the benefit of managing the cost where the business can manage new customers: by cost estimating, cost budgeting and cost control. Ideally, this is figured by the toll expenses have on a business. Another thoughtful process is to generate clients from referrals: by checking current clients, looking for new customers and checking on potential prospects for business. It is known that generous leads benefit organizations. The connection that can be made is the success of referrals opposed to cold calling. For example, this can be suitable for most companies in developing clients: which is motivating to businesses and clients alike. Evidently, referrals are six times likely to generate customers than cold calling by companies. By opinion, this is agreeable as people tend to discourage random calls from companies who are looking to profit (failing to truly meet the needs of customer(s)). Management will want to use the best option for developing clients: to balance between referrals and cold calling for the development. These management processes, for customer development, can lead to some core benefits for any organization. A practical application can lead to improvements in a positioning statement, formal communication, refocusing attention, team building, supplier evaluation, time effectiveness, cost management, business growth, community relations and referral selling.
Market research
The consulting service, that I provide, is in market research for customer development. Fortunately, market research is gathering information about a target market. It processes the information that corporations need for decision making: to selling products and services to consumers, businesses and the government. It determines what consumers want and seeks opportunities to get clients: reaching the development of customers. Therefore, it can be achievable to an enterprise when implementing this consulting service for customer development. The objectives are dividing a market into segments, understanding (and discussing) the market growth and putting information together about competitors. The first process entails segmenting, positioning and marketing: according to product, place, and promotion. In addition, it has some segments to consider within the process; which is the type of product or service, location, geography, consumer demand, age, income and more. The point is to make the research workable where the data can be entered efficiently for each segment. These market segments help when acknowledging purchase patterns for target groups. The idea is to begin organization and development: which will be an important direction for market research. The next process is the following: formulating a problem, using the scientific method, utilizing a method of research, collecting data, drawing a framework, using different techniques for collecting the data, comparing those by using a sample population, collecting data while maintaining a budget for the expense, interpret the results and create a report. The resources have to be planned carefully before implementing them. Then, the final process is gathering information about the competitors. Beneficially, this would be defined for customer development. The process is as follows: searching for information about the competitors and the market, making sure it is legal, collecting accurate data, networking to get competitive information and searching for trends to the type of business. These market research processes, for customer development, can lead to some core benefits for any organization. A practical application can lead to a company improving on segment marketing, market acceptance, competitive analysis, competitive positioning, target marketing, problem recognition, methods study, conceptual frame-working, data analysis and competitive advantage.
Competitor analysis
The consulting service, that I provide, is in competitor analysis for client development. Practically, competitor analysis is an examination of the strengths and weaknesses between competing companies. An enterprise can (then) understand its competition and begin to solve its weaknesses. A company can achieve these objectives by implementing this consulting service for customer development: through competitor analysis. Often times, the plan is a competitive strategy that assesses a competitor's business. This can be defined the processes leading to customer development. The first is to determine who your competitors are, how to control them, and conducting an analysis. This process is started with business research: when identifying competitors, studying customers, doing a SWOT analysis, studying the target audience and applying the results. Secondary research can make identification of competitors easier for an organization. Even so, the overall goal is to perform better than the competitor and draw customers. The next process is also defined for customer development. It is to control the competing business: by assuring that it works with the plan of the company. The process will set standards, examine its performance and make corrective changes. Then, the organization can begin the analysis. Accordingly, it is important for planning. It is the catalyst for an investigation and analysis: of the competitor(s). It starts by identifying the competitor(s), using existing clients or consumers to grade the competition, create an analysis for each potential competitor and using resources to control them. In competitive analysis, the immediate process is to do the research, put together the information, analyze it and decide where the organization stands (after the analysis).
---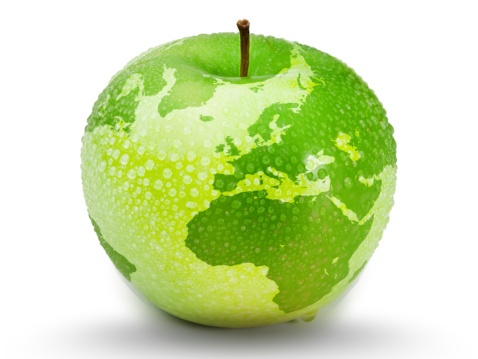 Achievements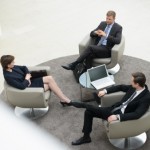 Aflac
Aflac has shown its true colors by the outstanding service provided to customers. Supplemental insurance was the variety of plans provided for disability, cancer, hospital confinement, dental and more. As an independent insurance contractor (agent), I dealt with clients who found interest in the plans: and I received recognition from the organization for my commitment to selling health plans. Other independent contractors benefited from my meetings with businesses who were interested in the mission of the corporation. Evidently, the company pays cash to policyholders when they are sick. The thought was, the issue, to relieve clients of financial stress when it came to problems with their (physical) health: after being a policyholder. The breakdown is the trust involved in such plans when I did presentations in Spanish for potential clients: explaining the benefits and developing customers. It extended their livelihood knowing that a sickness cannot totally terminate their income: because of supplemental insurance benefits. A colleague benefited from my lead in signing up individuals for quality plans, which made a positive impact on the lives of the policyholders: because they were convinced of the true benefit of the company's insurance policies.
---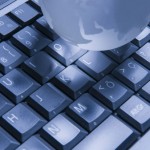 New Community
The company became a source for community development. They are known in the neighborhood for their hospital(s) and programs. When families became destitute, potential clients had little support from the government. However, the organization was built on improving the quality of lives for unfortunate people. The corporation found interest in using my services in the education department of their business. My project was to be immersed and to learn during teacher meetings on improving the quality of lives for individuals faced with a communication barrier: when learning to speak and understand the English language. Immigrants were part of this mission as any other individual can receive at New Community; it was open to all kinds of people who were usually poor, illiterate or disadvantaged because of income. My leadership qualities provided a good learning environment for students who were looking to become citizens in this great country. It included individuals whether they were disabled or normal. Students began to develop and my services were needed very much by the organization: which did fulfil the mission statement at the time. It was dictated by improving the quality of lives especially through education.
---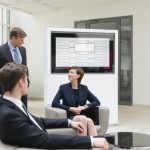 Ambit Energy
The organization was the forefront on energy savings for struggling consumers paying for utilities. This business was a favorite provider for people that believed in what it offered. Obviously, many people were later drawn by its mission for helping customers save on gas and electricity: whereas developing customers. As an independent consultant, I embodied the practice of informing consumers on how to save on a good utility plan: using preferable rates given by the company (for certain locations). Rates were compared to what the consumer was currently paying. It was a historic moment when gas and utility giants became deregulated: allowing small companies to become secondary providers. Customers had benefited from its services and a friend. Later I became a client. Fortunately, this became an example of what customers favored: knowing that someone benefited from the plan as well. The application was practical. Teaching clients about the plan became easier: which indirectly increased the organizations client base. My client saw savings after the first payment. Being an independent consultant provided a direct channel for opportunist looking to save on a good plan.
---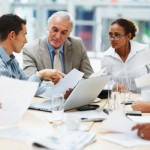 Ameriplan
The idea was what health plan a person had when a community of people did not have one. In a local city, people have been indirectly waiting to save on doctor visits (to a hospital or a clinic). Thereafter, this organization's discount plans were selling very well for this community: which was the start to developing customers. Basically, the plans helped customers save on dental, accident and doctor visits. Definitely, I visited homes and did presentations as an independent contractor where clients benefited from the discount plans. The thought was meeting the needs of the people, which reminded me of consumer demand. The strength was in the company's mission when a customer can decrease their bill for doctor visits: after all the details of the company's plan have been explained to consumers. Therefore, people took advantage of it because they did not have health insurance. This created a niche market for me where I returned again for people who were in dire need of a health plan.
---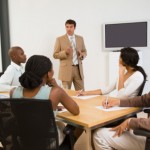 CCLS
This enterprise seemed to be a great candidate for educating foreigners in the United States. Clients have received my services from educating them on language skills known internationally: as English. For the students, it was not their native language. However, what they received was exceptionally good. The company introduced more consumers for a second term and I received them. The organization has 850 schools worldwide: which seems to be receiving students yearly. I was able to achieve my goals because the company provided multimedia language programs: which benefited the students. The company's strength is in the business model presented to customers and in the way conveyed: enhancing the development of customers.
---
More detailed achievements, references and testimonials are confidentially available to clients upon request.

---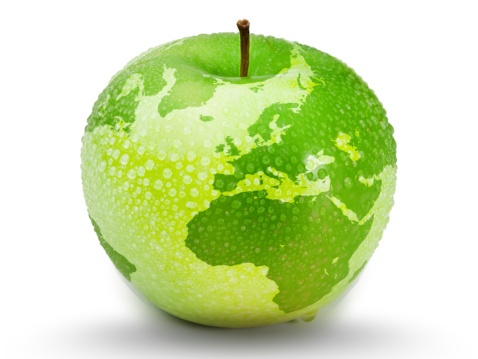 Industries
This service is primarily available to the following industry sectors: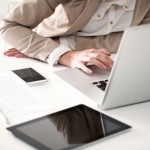 Energy
I perceive the current commercial position of the energy industry to be a lucrative business for many companies. Even so, the United States is the leader in the production of energy: where its energy sources are from nuclear power, coal, oil, gas, electricity, renewable energy and more. In addition, the US leads in the production of oil than Russia and Saudi Arabia. In respect, these statements are agreeable where the United States has current knowledge in extracting oil from shale rocks (with traces of hydrocarbons) in 2015. Hydrocarbon molecules are in petroleum oil; which contributes to the United States as a global leader in energy sources combined. Nonetheless, coal is another addition in states like Wyoming and Pennsylvania. They are also used to produce electricity where smart grids have been established for the efficient transmission of power. Electricity and utilities are abundant in the US where customers rely on these types of power. In addition, nuclear power aids in the production of electricity. Thus far, the US has the most nuclear power plants in the world; which generates $500 – $750 billion dollars for the United States. It delivers power to homes and businesses throughout the country. The facilities contribute to more jobs: as manpower and machines will be needed to maintain these systems of energy. Furthermore, federal law and regulatory policies ensure the effectiveness of these locations and the labor needed to maintain them. The United States has also solved the problem of depleting oil reserves in a process called renewable energy: they have a 420 percent increase of ethanol in 2010. So far, ethanol is used to power cars in countries such as Brazil. By opinion, the US would decrease their use of fossil fuels that contribute to greenhouse gases: as well as other nations. Greenhouse gases cause climate change, which is costly for countries affected by it. Nevertheless, the United States exported 700 to 800 million gallons of ethanol to foreign countries. Most of the production has been exported to foreign countries based on demand. One prominent company is ADM (Archer Daniels Midland Company), which is located in Chicago, Illinois. The company produces biofuels such as ethanol: where its market share reached 81.2 billion dollars in 2014. ADM is the leader in the production of biofuels in the US and it sells products to 6 continents worldwide. Its competitor is the POET Company, which produces 1.6 billion gallons of ethanol a year. Successfully, ADM produces 1.75 billion gallons per year. I perceive the future outlook of this industry to be based on new changes by 2020. Oil reserves will have declined by the fifth decade. Petroleum will be used heavily and it will be decreasing to lower levels: but not at a loss state. The conversion of petroleum would not be done easily due to cost. This would greatly affect the global economy. Other useful alternatives (for future) will include geothermal, hydrogen and solar energy. Evidence shows that hydrogen would be the likely source to replace oil.
---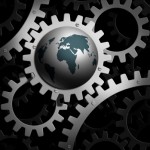 Healthcare
I perceive the current position of the healthcare industry to meet the needs of patients: which is to cure, prevent, rehabilitate, and aid patients with serious illnesses. In other healthcare industries, insurance companies cover all medical conditions: without a disqualification for pre-existing conditions. These changes were made to health laws regarding pre-existing conditions in 2014; this became good news for many people with prior health issues. Ideally, one in two Americans had a condition before applying for insurance. In the United States, fifty to 130 million people had pre-existing conditions. This change benefited all people who were rejected for previous illnesses: some severe. Today, insurance companies have an even market share with similar companies: where there is no dominance over other firms making it diverse. The diversity comes from different plans suitable to the policyholder: such as HMOs, PPOs and POS(s). The top healthcare insurer in the United States is United Health Group; it has over $80 billion of revenue per year and a market share of 13.6%. The competitor, Wellpoint Inc, has 8.34% of the market share. It generates $56.3 billion per year: making it the second largest insurance provider. Apart from insurance, the industry is losing patients to hospital care. One reason may be hospitals being understaffed where more workers are needed: to make certain that patient rooms are clean and sterile. In addition, infectious bacteria and viruses are taking the lives of patients due to illnesses. The culprits become superbugs with various contractible diseases, which linger around unsterile conditions. Current statistics show that 500 patients lose their lives in hospitals to infection and accidents. Hopefully, pharmaceutical companies provide the medicine for certain types of illnesses. They may work on many patients. The leading pharmaceutical company worldwide is Actavis. It has a market share of $117 billion. It has a competitor (in healthcare) called Medtronic PLC, which amounted to $111 billion dollars of market share in 2015. I perceive the commercial future outlook of the healthcare industry to be focused on home health care and its associated services: where the promise is for the aging population of the United States. The elderly like home healthcare services. Likewise, petitions were made to the government where the elderly requested improved care (for their weakened conditions). The problems included illnesses and injury. As a result, the government intervened. Billions of dollars were set aside to improve their services and link them to hospital care. Thereafter, the hospital environment will be unlikely for the elderly of the future: as they prefer home health and hospice care over hospital stay. For the families or caretakers, it is an agreeable option. The elderly need more attention than ever. Nevertheless, these services have been introduced by the US government for future use (for the elderly). Legislation passed and a bill was produced. Presently, home healthcare (worldwide) has a net worth of around 200 billion dollars; this will reach 220 billion dollars by 2018. In the Americas, it estimated to reach $151 billion dollars.
---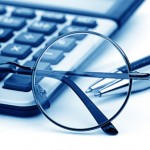 Restaurants
I perceive the current position of the restaurant industry to be a prosperous business; which has a sales record amounting to $710 billion dollars in 2015. It is the result of an improving economy. Ideally, people are apt to eating at restaurants when there is money to be spent and food to eat. Current trends encourage family, friends and individuals to eat at these favorite establishments. As clients begin to number, it adds workers to the workforce; which is understandable to the demand of consumers. Current trends show that restaurants amounted to 15 million more workers in 2015. This creates opportunities for Americans to work. It is a fact that the restaurant industry is the second largest employer in the United States. Restaurants provide a place for people to socialize and spend time together: and people enjoy this. Services are provided to restaurant guest. The industry connects to other plans within its variety of restaurants: such as table service or fast and casual service. These features are offered to customers and receive their market share (of the restaurant business). It means that casual service grew 4.0 percent reaching 200 billion dollars in sales: while table service reached $220 billion dollars. Nevertheless, rising cost becomes an issue for this industry: which would be solved individually with underlying solutions through management. Management (consultants) can control, organize, plan and lead on controlling cost. This approach is for the betterment of the restaurant organization. Although the cost factor is rising, evidence shows the recession to be a little slow on progress (for the economy). Next, the restaurant with the top sales (overall) is McDonald's in the US and internationally. It has 35.4 billion dollars in sales for 2015. Finally, Starbucks amounted to $13 billion in sales. Overall, McDonald's is the top restaurant this year. I perceive the future outlook of the restaurant industry to continue on to recovery. At first, there was much scrutiny on what restaurants were serving. Trans-fat foods and obesity became underlying issues for Americans with heart issues. However, technology seems to contribute to its recovery. It is perceived to be a factor contributing to increased sales. Most of the restaurant businesses received an age segment of customers from 18 to 34 years of age. These clients researched their favorite restaurants and paid for their meals. It is agreeable to the surprising percentages: of 35% to table service and 47% to limited service. This indicates that technology will play a contributing role in the recovery of the restaurant industry. For all adults combined, it was 24% and 29%. It seemed that the young adults spent most of the time picking restaurants: or places to eat with friends. The thought is convincing where the average use was close 2 years ago: from 35% to 40%. This connects to, the possibility of, people relying on technology to search for restaurants: that will increase (in time).
---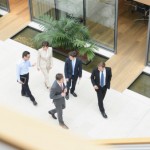 Construction
I perceive the current commercial position, of the construction industry, as a decrease in spending for projects and a decline in employment. Construction spending has gone down by 30% to 60% for residential projects (in the US). It is presumed that better business is maintained overseas using cheap labor: an improvement for construction companies outsourcing. However, this seems unlikely. The industry is continually active: making advancements in building structures for clients and following blueprints. It has developing projects in foreign countries but the US market is currently low. New single homes were not selling and potential homebuyers may have tarnished interest in purchasing new homes. By opinion, potential clients may have experienced a low budget: where the financial means to purchase a home was not available. The problem can be unemployment, questionable credit, debt or low income. Businesses tend to desert areas with low business activities. Even so, the fact is banks cannot lend due to risk. However, sales continue to decrease to7.0 %. The goal of Freddie Mac is to encourage home buying and finance mortgages through secondary markets in the US; it is a government sponsored enterprise. In addition, Fannie Mae secures mortgages in mortgage backed securities. The government opened these solutions years ago: which were Fannie Mae (of 1938) and Freddie Mac (of 1968). Fannie Mae was introduced by President Delano Roosevelt. Today, its income amounts to 14.2 billion dollars in 2014. Freddie Mac's income reached 7.690 billion dollars. The government businesses make large numbers, which is an incredible feat for a business financially. Evidently, Freddie Mac's income is obtained by a guarantee fee on loans purchased to continue its goal of increased homebuyers. Construction spending is rising where clients are buying homes: which lessens the risk for banks. It means lending time for potential homebuyers (through financing). However, it is perceived to include a conditional expense for homebuyers in the future. Construction cost will overcome many projects and this will be a problem for single family home construction. Either the owner(s) will have to pay more: or this will affect the agreement on mortgage payments. Ideally, homeowners will risk losing their homes to foreclosure: when payments are not made. There are associated fees to reduce construction cost but it does not seem to rectify the overall costs. Even so, there is a yearly increase to construction cost, which is 1.5%. This year it is recorded as a 3.6% increase. Therefore, yearly cost increases will be applicable to future clients: including labor costs. Nevertheless, the recovery shows a 5% increase in new business; which amounted to $564 billion dollars. At the end of 2015, it will have risen to 9%. Thereafter, the connection will be a rise in cost: because the demand will be high for single family homes. Some home buyers will not be able to do this: only the ones who are financially prepared to meet the cost.
---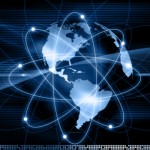 Government
I perceive the current commercial position of the government industry to avoid commercialism, within its obligations, and to utilize spending for projects in the US (or abroad). In addition, the government receives its money through taxation; which accounts for 45% of the government revenue. Thirty-nine percent comes from social security and Medicare. Forty-five percent comes from individual income tax and twelve percent comes from corporate tax. Excise and other taxes amount to 4%. The government has important qualities when it comes to revenue: which is to serve the public, repave roads, improve infrastructure, to protect Americans and more. However, government expenditures have not been able to stay below revenue. In 2009, the budget deficit reached 1.5 trillion dollars in 2009. On the other hand, the deficit decreased to 500 billion in 2014. In 2015, it is expected to improve: decreasing to $480 billion. Therefore, the budget deficit in 2009 would be classified as an unfavorable increase for the government. It would put limits on what the US government can do. Even so, there have been rumors of the United States borrowing money from China. Ideally, it is a beneficial way to lower the tax burden on Americans. On the contrary, the government sells US treasury bonds to Americans and foreign countries. It's a way of loaning money to the US government and the bonds can be sold in the open market (until it matures). Government budgets are meant to better this nation – along with the foreign projects. As a result, the government utilizes money from taxation to accomplish projects and responsibilities. I perceive the future outlook of the government industry to continue rising in debt. Economic growth will begin to decline in 2017. Although the Federal debt is low at 2.6 percent in 2015, it would be less than the future percentage: which is lower than its rise (in debt) for the future. In addition, the labor force will begin to age, which means less spending. Altogether, the government will begin to increase interest rates on treasury bonds. Next, inflation will be low at 2 percent for the next decade. Therefore, it is understandable that the value of the American dollar will not decrease compared to the Chinese Yuan. It will be a temporary decrease for the Chinese. The decrease is 2 percent compared to the dollar. On the other hand, the US Federal debt will rise from 2.6 percent to 4 percent compared to the previous year of 2014 at 4.1 percent. Competitively, non-profit organizations are adding to the gross domestic product. Basically, the GDP is the collective value of the American dollar: summing the total value of all goods and services. It determines the health of a country's economy. Nonetheless, non-profit organizations are on the rise, which leads them to a 25% increase. They have contributed 780 billion to the United States GDP in 2010: outperforming business and government sectors. There is a growing demand for them: especially for the future.
---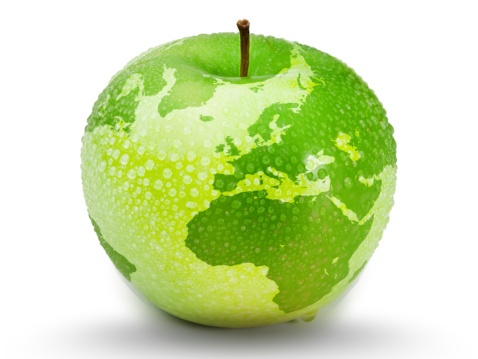 Locations
This service is primarily available within the following locations: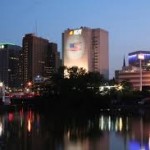 Newark NY
I perceive the commercial current position of Newark, NJ to be rising in business and renovation. Currently, it has the airport: the trains, the road and the sea. It is a hub for people commuting to work in New York City and beyond. Goods are transported to and from around the world. Its main industries are transportation and telecommunications. For air transportation, Newark Airport had been renovated with a budget of $3.9 billion dollars. The renovation included a new air traffic control tower and a monorail, which takes travellers to each terminal. The airport transports many passengers daily. Commercial travel to and from the airport is continuous. By train, Conrail and Amtrak provide the rail service. The Newark expressways give access to the New Jersey turnpike and the suburbs. In addition, Newark has the largest truck terminal in the United States. By sea, ships containing cargo deliver goods to Port Newark. They are then loaded onto trucks. New York and New Jersey Port Authority manages their daily activities. Port Newark's focus is on retail trade and distribution. It had about $100 billion worth of goods in and out of its port. In other businesses, Newark insurance companies rank third in the country for the most life insurance policies written. There is one insurance company based in Newark called Prudential. It has worldwide assets amounting to $1.381 billion. This company has come a long way and it is financially strong today. It has business operations in Asia, Europe, Latin America and the United States. However, it is second to Metlife Insurance company in New York City: with an income of $2.786 billion dollars. In the Telecommunication business, IDT is a company located in Newark, NJ. Its income was $11.61 million in 2013. However, Verizon's earnings, in 2014, reached $9.625 billion. Verizon is not headquartered in New Jersey but it has many clients there. I perceive the commercial future outlook for Newark, NJ to continue its traditional industries, to rebuilding structurally and economically. For the future, the city will have plans of development. However, its industries will continue: manufacturing, telecommunications and transportation. Neighbor cities have been building luxurious residential properties; which are located near the Hudson River: along the other developments. The cities are Hoboken and Jersey City, New Jersey. Newark wants to increase renovation for its city. Evidently, Newark has added new apartment buildings, a performing arts center, the Prudential Center, and new schools. Support from public subsidies and the New Jersey Economic Development Authority are making future projects possible. One has added $40 million to the deal. Ideally, Newark will need funding for massive projects. In addition, Prudential Financial will provide $27.5 million. This connects for many possibilities: such as increased tourism, loyal residents and an improving economy. Well, prudential believes that it will deliver a return on investments. The purpose is to spur social activity in the city. It is likely to decrease crime and vandalism over time. The New Jersey Economic Development Authority has projects worth $1.6 billion.
---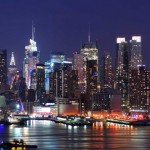 New York NY
I perceive the commercial current position of New York City to be economically stable, attractive, business worthy, and a center for financial activities. Productively, it generated a Gross Metropolitan Product of $1.55 trillion. The reasonable explanation is for the many businesses and financial activities occurring daily. Some contributing factors, to its success, are part of the Port Authority exchanges between New York City and New Jersey. Shipments from New York City are delivered to foreign countries from Port Newark. Over $100 billion of (quality) goods have been in and out of Port Newark: located in Newark, NJ. Also, goods from other countries are received (as well); this is an example of trading taking place with industrial and consumer products. However, real estate is a large contributor to its economy. Skyscrapers dominate its skyline (across Manhattan) where office space is expensive and practical business applications are used to generate business. Fortune 500 companies are within the city and other successful enterprises: where companies meet with clients or work business transactions. Building owners, with office space, make huge profits on real estate from successful companies. For example, Google has a building on 8th Ave worth 1.8 billion. Then, there is the financial district: Wall Street. The New York Stock Exchange (198 years old) and NASDAQ (founded in 1971) are established within the city. NASDAQ stands for the National Association of Securities Dealers. It is the first to do online trading. NASDAQ is the second largest stock exchange (after the NY stock exchange). It is located in Times Square and the New York Stock Exchange is on 11 Wall Street; The Stock Exchange's market capitalization is $16.6 trillion: for its list of companies in 2015. Furthermore, NASDAQ (stock exchange) has a market cap of $8.5 trillion dollars in 2014. Trading and stock (ideas or) activities occur daily in these businesses. Nonetheless, New York City has a wide array of small businesses and commuters. People come to visit every year to see the metropolitan areas: museums, monuments, stores restaurants, parks, ferries and other tourist attractions. It is a place for commuters going to work: in and out of the city. Purchases are constant in the small businesses (more or less). More can be said about New York City. However, it is agreeable that New York City is number one nationally: and only 12 spots behind other countries in terms of GDP. The order of the world's largest GDPs is shown: the European Union (1st place), United States (2nd place), China ($18.976 trillion), Japan ($4.210 trillion), Germany ($3.815 trillion), United Kingdom ($2.549 trillion) and France ($2.900 billion). I perceive the commercial future outlook of New York City to be based on real estate developments and plans for (new) city businesses. There are talks about changes taking place in 2016: even for New York City Boroughs. Some of the projects have already started in Brooklyn. Luckily, the mayor has favored improvements for the city. Architects are using future design concepts for something new.
---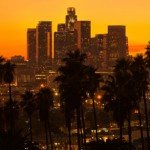 Los Angeles CA
I perceive the current commercial outlook of California to be a prosperous state. Its economy is (supposedly) the largest in the United States and all (main) commercial enterprises are improving. California's gross state product was $2.3 trillion in 2014. However, the two-thousand fifteen results are not complete (yet) for the year. Undoubtedly, it has the largest economy in the United States. The state is comparable to Canada's GDP with $2 billion in 2013. The export of goods amounted to $134 billion in 2007. In addition, computer and electronic exports were $48 billion: with transportation, agriculture and chemicals. A breakdown of California's industries is quite extensive. The government is (incredibly) large. It has 3 million employees working in its offices. Although the government would not be commercialized, its employees can contribute to the economy: when they buy goods and services within California. Nonetheless, the successful parts for the state are international trade, tourism and agriculture. Its qualities are exporting and trading; they provide millions of jobs for Californians; this is an example of economic progress for the state. The most practical application is its agricultural industry. It produces $43 billion dollars where the industry gains $100 billion dollars commercially. Furthermore, California is the leading dairy industry in the United States. Its products are shipped overseas. Nevertheless, almond nuts are its number one product. This commodity amounted to $2.83 billion dollars of foreign sales. In another industry, oil has its uses within the state. Fortunately, oil is being extracted from shale rocks: which would produce around 400 billion barrels of oil. The source, of the oil, is located in the Monterey Shale in Southern California. It is also a major industry in the state's economy. Overall, California has a thriving economy. Even so, it can be added that the largest private company in the state is Bechtel. In the United States, this enterprise has the largest construction and engineering business. Its revenue was $37.2 billion dollars in 2014. The second category is Platinum Equity, which is a private equity firm. The corporation specializes in mergers, acquisitions and the operation of companies. Obviously, the company ranks second in the state for private businesses. In the nation (US), it ranks 24th above other companies. I perceive the commercial future outlook for California to be less comparable to the Great Recession of (February) 2008 to 2010. During this time, 8.7 million jobs were lost in the United States. California was affected by those numbers. Evidently, the few similarities today are the small pockets of unemployment and underemployment throughout the state. Unemployment is at its lowest point than it was six years ago. Therefore, it should be commercially fit for the near future: as people begin to buy goods and services in the state of California.
---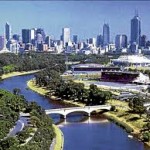 Manila PH
I perceive the current commercial outlook for Manila, Philippines to be good for businesses and its harboring port. For example, Binondo and Port of Manila are terrific business prospects for the city of Manila. Binondo is a town established as the largest China town in the world. Commerce and business activities are vibrant in its areas. Importantly, it is undergoing a process to introduce jobs outsourced to its town; this is known as business process outsourcing. Residents will appreciate the new jobs that provides for themselves, families and a unique shopping experience. In addition, there are shopping malls and small scale stores. Buildings are, currently, being furnished into BPO offices. Nonetheless, the city of Manila has other commercial industries: such as banking and finance, retailing, insurance, fashion and theater. Some top companies are International Container Terminal Services Inc. They are located in the Port of Manila. It is the 5th top maritime operator in the world. Thus, its net income in 2007 was 2.8 billion. For healthcare, UNILAB is the largest pharmaceutical company in the Philippines with 20% of the market share. It has maintained its businesses with this percentage. Next, SM Companies specializes in property development, retail and banking. The total revenue of this major business amounted to 275.7 billion pesos. Currently, its assets total 711.9 billion pesos. In the restaurant industry, the number one fast food restaurant (chain) is Jollibee. It produced $23.25 billion pesos. The business also has multinational restaurants throughout the Philippines. It is well known where I have sampled their delicious meals during a business trip. Lastly, the number one corporation is San Miguel Corporation. It is at $1.195 billion for 2013. San Miguel Corporation is categorized as a food and beverage industry: for the production of beer. Its brand is very popular throughout the Philippines and Australia. Otherwise, the country has a nominal GDP of 272 billion dollars. This connects to the progress that the Philippines are achieving. Economic development was poor for decades. However, the times are changing for the better. The GDP grew by 6 % last year. It is meant to grow (even) more than 6% for the next two years: as commercial and industrial businesses ramp on progress. At this rate, there will be decreasing worries for the economy. I perceive the commercial future outlook of the Philippines to continue its growth. Evidently, it is the first time the country has lifted 3 million people from poverty with its economy. Commercial enterprises have been fruitful where it matters most. The rise in GDP has shown stability for the next two years. The parts, that count, are the decline in poverty and economic stability. The Philippines has rich qualities that will assure a stable economy for its future. An example is its natural resources. The country has untouched gold, copper and nickel: which has a practical application for world trade. The mining industry will be worth $1.4 trillion.
---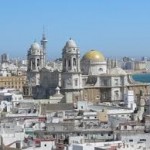 Cadiz ES
I perceive the current commercial outlook of Cadiz, Spain, to continue with its strong industry and work on building future businesses for employment. Typically, the (historic) city does experience a decline of young adults: who were looking for job opportunities in Cadiz. Although the young adults are moving to neighboring provinces, it is very much: a peaceful, hospitable and enjoyable city. As I toured the city, one of the most memorable places was the Tavira Tower. At the top of the tower, the province of Cadiz can be seen up to the bay area: a fantastic view. Anyway, commercial development is slow but tourism is great. In Puerto Sherry, there is a community development: which is a tourist attraction. Wind surfers surf the waves and stay at upscale homes in Puerto Sherry. Ideally, Spain's greatest income is its tourist industry. Even so, it is in fact a major contributor throughout the country of Spain. It gives 6.4% of the Gross Domestic Product. The tourism industry is second to France in the number of visitors per year. The guests come from many countries: France, Ireland, the United Kingdom, Germany and Scandinavia. Evidently, the world tourism Organization determines the number of visitors to be 60 million people. Not long ago, Spain generated $82 billion from tourism alone in 2010. However, it did not pass the United States record. In 2014, the United States had 74.8 million (tourist) visitors. Spain welcomed 60.7 million people. Therefore, the top tourist attraction was France: with 83.7 million. It means the country has so much to offer its visitors: as well as its neighboring country Africa. Morocco had 10.2 million for 2014 where some Spanish tourist spent a vacation. I perceive the commercial future outlook of Cadiz, Spain, to maintain trade relations and other businesses. Cadiz would continually trade with its roster of countries: France, Great Britain, Italy and Germany. Optimistically, it will benefit the city to increase trading with its minor trading partners. Economic conditions show that there will be an imbalance in trade relations. However, the commercial port will have only employed 150 people (more or less). Currently, the city has 10 ports. Otherwise, young people will have continued leaving the city for other job opportunities. It is estimated to be 80,000 people (already). Nevertheless, the city's commercial port exports and imports many goods: such as olives, coal, wine products, wood and salt. The water around its port is teeming with fish. They are likely to catch 70,000 kilos of fish per day; these will be a normal day's catch of fish for Cadiz fisherman. Many residents love seafood. The city will make 60 million euros from fish and other seafood. Overall, Spain will be having its elections and it will wait on making economic changes by 2016. The country, in general, has a population of about 50 million people. Its economy is above average with a GDP of $1.4 trillion (PPP).
---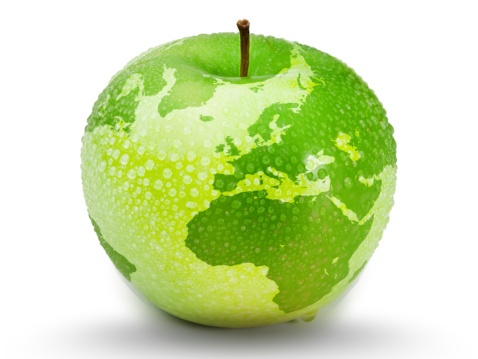 Clients
This service's current clients or employers include: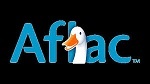 Aflac
Since the founding of our company in 1955, we've put the customer first by reminding ourselves daily of the promises we've made to those we insure. By doing so, we've gained the trust of more than 50 million people who count on us to pay claims fairly and promptly when they need us most. Our customers choose Aflac because of our commitment to providing them with the confidence that comes from knowing they have assistance in being prepared for whatever life may bring. Our company's history began nearly six decades ago with the idea of three brothers – John, Paul and Bill Amos – who saw a need for financial protection when a medical situation occurs. As Aflac continues to evolve as a company, we maintain the spirit of our founders by keeping our commitment of putting policyholders first. Our company is made up of a diverse group of people, each person bringing different strengths that have added to the overall success of our organization. With offices in the U.S. and Japan, it is important that we attract and retain top talent. At Aflac, we've established a strong brand that is tremendously popular with consumers, along with a reputation for paying claims fairly and promptly. We believe Aflac's trusted market-leading brand positions us to broaden the appeal of our products to consumers throughout the United States and Japan. On January 1, 2000, Americans got their first glimpse of a new, innovative marketing campaign for a little-known supplemental insurance company in Columbus, Georgia. When a little white duck with a lot of personality stormed upon the scene, Aflac made advertising history and became an international powerhouse. Since then, the Aflac Duck has appeared in more than 70 commercials and has helped catapult Aflac into a household name. The Aflac Duck crossed international borders when he was introduced to Japan in 2003. Since then, he has become just as popular as he is in the United States. Aflac Japan creates separate and unique spin-off characters related to the Aflac Duck to market specific products that suit the needs of our sales channels and customers alike. By capitalizing on the popularity of the Aflac Duck, we've achieved overall awareness in Japan where more than 9 out of 10 people know the Aflac brand.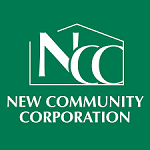 New Community Corporation
To help residents of inner cities improve the quality of their lives to reflect individual God-given dignity and personal achievement. As one of the largest and most comprehensive community development corporations in the United States, New Community's success rests on its comprehensive approach to community development. It is active in housing, health care, education, training, childcare and economic development. It runs for-profit businesses, a community newspaper, arts programs and a federally-insured credit union. It has provided training to community development professionals from around the country and the world, having hosted representatives from more than 20 countries in recent years. NCC fits into the bigger universe of 1.6 million American non-profits and 4,000 CDCs, which have a total annual revenue of $621.4 billion and employ 10.2 percent of the total labor force. The CDC movement, which like New Community, is 45 years old, has been a major force in the redevelopment and rebuilding of inner city neighborhoods. The CDC movement has succeeded in developing low-income areas where government has failed. New Community Corporation's (NCC) first real estate development project opened in 1975. It was followed by a series of family and senior residences that were built and opened throughout the 1980s and 1990s. In 1985, NCC completed the renovation of its current headquarters, St. Joseph Plaza, located on West Market Street in Newark. This became one of NCC's first economic development projects, converting the formerly shuttered church into a 24,000-square-foot complex that included office and conference space, a restaurant and jazz club. A 180-bed Extended Care Facility opened in 1986 and a transitional housing facility for homeless families, called Harmony House, was completed in 1989. The New Community Neighborhood Shopping Center, including a Pathmark supermarket, opened its doors in 1990. The NCC Neighborhood Shopping Center has been an asset to consumers in the city's Central Ward for almost 20 years. Prior to this development, there had not been a major supermarket in Newark for more than 30 years. The pace and scope of NCC's undertakings mushroomed during the 1990s to include a rapidly expanding presence in health care, Hispanic development and immigration services, a state-of-the-art Workforce Development Center, one of New Jersey's largest welfare-to-work programs, and also the establishment of community-based charter schools. Over the course of four decades, New Community had become one of the nation's largest and most comprehensive providers of community-based programs and services. Today, it stands as the nation's most compelling model of "critical scale" community-based development. The $25 million Community Hills development of two-and three-bedroom town homes, for instance, provides home ownership opportunities on the site of the former Hayes Homes public housing project, adjacent to the flashpoint of the 1967 social disorders. In 2010, a housing development known as Roseville Commons opened to provide 50 units of low and moderate income housing in the West Ward of Newark through a partnership with RPM Development Corp., one of New Jersey's leading private developers of affordable housing.
New Community Corporation – Click Here

---

Ambit Energy
Ambit Energy provides electricity and natural gas services in deregulated markets across the United States, primarily marketed through a direct sales channel of more than 250,000 Independent Consultants. Based in Dallas, Texas, our company is focused on being the finest and most-respected retail energy provider in America, offering cost-effective choices for today's energy consumer. In 2010, Ambit was named #1 Fastest-Growing Private Company in America by Inc. magazine, and we continue to pick up steam as the fastest-growing company in the retail energy sector today. It all started with a simple lunch meeting. On a spring day in 2006, two men had a friendly chat about energy deregulation over turkey sandwiches. Those men – Jere Thompson, Jr. and Chris Chambless – were both excited about the opportunity they saw, and thus began their journey to build "the finest and most-respected retail energy provider in America." Their new venture would provide affordable electricity and gas, and they agreed that their company would never sacrifice integrity for growth. The co-founders went to work immediately, and a few weeks later, Jere and Chris set up shop in a large, renovated warehouse in the historic West End district of downtown Dallas. The expansive office space suited their needs perfectly, helping to establish a feeling of "openness" and enabling faster communication. They bought several $19 fold-up tables to use as desks and put together a team of experienced executives who shared their vision. Ambit Energy recorded revenues of almost $200 million in 2008 and nearly $325 million in 2009. As a result of this tremendous growth, Ambit was named the fastest-growing privately-held company in North Texas by SMU's Caruth Institute for Entrepreneurship in their annual Dallas 100™ rankings. And 2010 brought further public recognition, when Ambit made the SMU/Cox Dallas 100™ for the second year in a row, as well as the Top 100 Places to Work by the Dallas Morning News. But the biggest achievement of them all was being named "America's Fastest-Growing Private Company" by Inc. magazine, which placed Ambit at #1 on the publication's renowned "Inc. 500" list. In 2011, J.D. Power and Associates recognized Ambit as #1 for the most positive recommendations shared with friends, family and co-workers. This growing number of satisfied Customers helped the company reach their next great milestone in 2012 – exceeding1 million active Customers.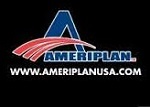 Ameriplan
We invite you to take care of yourself and your family with Ameriplan. Your life is full of precious things: the people yo