Continuous Improvement
Accredited Consulting Service for Mr. Reid MBA BSIE Accredited Senior Consultant (ASC)
The Appleton Greene Accredited Consultant Service (ACS) for Continuous Improvement is provided by Mr. Reid and provides clients with four cost-effective and time-effective professional consultant solutions, enabling clients to engage professional support over a sustainable period of time, while being able to manage consultancy costs within a clearly defined monthly budget. All service contracts are for a fixed period of 12 months and are renewable annually by mutual agreement. Services can be upgraded at any time, subject to individual client requirements and consulting service availability. If you would like to place an order for the Appleton Greene Continuous Improvement service, please click on either the Bronze, Silver, Gold, or Platinum service boxes below in order to access the respective application forms. If you have any questions or would like further information about this service, please CLICK HERE. A detailed information guide for this service is provided below and you can access this guide by scrolling down and clicking on the tabs beneath the service order application forms.
Consultant profile

Mr Reid is an approved Senior Consultant at Appleton Greene and he has experience in management, production and information technology. He has achieved a Masters of Business Administration and a Bachelor of Science in Industrial Engineering. He has industry experience within the following sectors: Consultancy; Logistics; Manufacturing; Transport and Consumer Goods. He has had commercial experience within the following countries: United States of America; Canada; Mexico; Japan and China, or more specifically within the following cities: Dallas TX; Toronto; Mexico City; Tokyo and Beijing. His personal achievements include: distribution center design and build; continuous improvement leadership; logistics network strategy development; leadership and organizational turn around and customer engagement, onboarding and retention. His service skills incorporate: organizational development; lean management; network design; facility design and project management.
To request further information about Mr Reid through Appleton Greene, please CLICK HERE
Executive Summary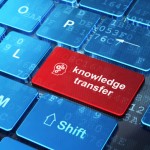 Continuous Improvement
Continuous Improvement is a requirement for any business focused on improving its profit, and a business not focused on continuously improving is a weakening and dying business. There are three requirements that a business must focus initiatives toward for sustained profits, and continuous improvement of each typically leads to increased profit. The first, and most important requirement, is producing the quality of products and services that your customers expect. Your customers pay your price and they expect quality in what they pay for; if your customers cannot get the expected quality from you, then they will look elsewhere. Consistent high quality keeps the customer and builds a reputation that attracts new customers. The second requirement is delivery of the 5 rights to your customers. Your customers expect you to deliver a quality product and service to the right place, in right quantity, at the right time, at the right price and by the right people. Continued repeatable and scalable delivery of the 5 rights is what sets your business apart from your competitors and what establishes an impeccable brand that customers flock to. Finally, the third requirement is cost control. You must orchestrate the marvellous delivery of complete customer satisfaction at a total cost that is decreasingly less than the price of your service and products in order to make a profit. Shareholders not only expect a profit; they expect improving profit month to month, quarter to quarter and year to year. So, do you want to improve your profitability? If so, you must agree with me that a plan has to be in place to continuously improve the delivery of quality services and products at a decreasing cost. And this plan must provide the services and products at the right price to the right place in the right quantity by the right people and at the right time, every time. As your business partner, I will help you target and eliminate the two enemies that attack your business every day and that prevent your improved profitability. The first enemy is waste. Waste is the enemy that is typically right in front of us that chews up precious resources by creating excessive expenses related to unnecessary transport, excess inventory, wasted motion, waiting, over production, over processing, quality defects and under-utilizing the skills of your employees. The second enemy is variation. Variation is a more challenging enemy because it often originates in upstream processes and manifests itself in downstream processes, in less than 100% quality and/or in the delivery to your valued customer. To eliminate variation we will focus on identifying its root cause and modifying processes such that they are repeatable and predictable.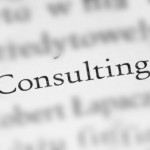 Service Methodology
Your journey to Continuous Improvement begins with a clear and concise definition of the +B41 Mission. We will help you probe the current state of business using a SWOT approach (Strengths, Weaknesses, Opportunities and Threats) and envision what a significantly improved business will look like. Clear vision of where we are going will then allow us to focus on the strategy to achieve the mission. We will plot a strategy that is organized in building block phases so that each improvement initiative toward achieving the mission builds upon the previous. We will avoid the pitfall that so many companies fall into where they get ahead of themselves by improving downstream processes first and find that the initiatives are for naught because upstream processes continue to present uncontrolled variation. Each building block improvement initiative identified in our strategy will be addressed with the appropriate methodology identified in a project charter and will have clear targets for eliminating the waste and variation affecting quality, delivery and cost. The project charter that we create for each initiative will clearly define the current situation, the goals to be achieved, the objectives to cover, the scope and constraints and the team structure and governance. Some of the initiatives will be best addressed with a one week Kaizen blitz where I can help organize and facilitate a team of 6 to 10 of your associates focused on improving a specific area; while other initiatives will be projects that are more intensive and require more time to execute. Each project charter will be carefully and mindfully structured to make sure that we get the maximum return versus what is spent executing the project. As we move through our journey of continuous improvement I will be your accountability partner to make sure the discipline is sustained to achieve your stated mission and we will put metrics and communication place to ensure accountability, alignment of priorities and sustainment of gains.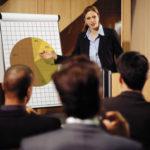 Service Options
Companies can elect whether they just require Appleton Greene for advice and support with the Bronze Client Service, for research and performance analysis with the Silver Client Service, for facilitating departmental workshops with the Gold Client Service, or for complete process planning, development, implementation, management and review, with the Platinum Client Service. Ultimately, there is a service to suit every situation and every budget and clients can elect to either upgrade or downgrade from one service to another as and when required, providing complete flexibility in order to ensure that the right level of support is available over a sustainable period of time, enabling the organization to compensate for any prescriptive or emergent changes relating to: Customer Service; E-business; Finance; Globalization; Human Resources; Information Technology; Legal; Management; Marketing; or Production.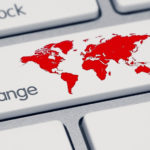 Service Mission
My mission is to make you successful in realizing a new potential for your business and to bring a passion for continuous improvement to your team and culture. Our journey will begin with thinking big about what your business can be. Along the way you will be surprised time and time again by what your organization is able to accomplish as they strive toward the vision. You will see leaders and talent emerge that you have not seen before. Yes, not only will the business and processes improve; your current talent base will improve as well. You will see your employees acquire an appetite for improvement as their jobs become easier with the improvements that they are a part of helping to implement, as their customers become more delighted with your improving services and products and as the company becomes more profitable. You and your employees will learn many Lean and Six-Sigma methodologies as well as other continuous improvement tools and methodologies that are not typically part of Lean and Six-Sigma. Along the way my commitment will be to make sure we stay focused on the mission of continuously improving quality, delivery and cost of the business and use the right tools and methodologies to most efficiently eliminate waste and variation.
Service Objectives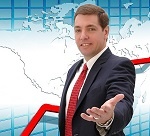 The following list represents the Key Service Objectives (KSO) for the Appleton Greene Continuous Improvement service.
Define Mission
The Mission Statement for your continuous improvement is a well-articulated, specific and clearly understood statement about where you want to take the business over a defined time period. To develop a mission statement we will construct a SWOT analysis (Strengths, Weaknesses, Opportunities and Threats). The SWOT analysis will make sure we have a clear understanding of expected industry performance and best in class industry performance and will help envision what services and products your customers may enjoy that they do not currently have from either your business or your competitors. We will thoroughly review financials and performance metrics to identify where the largest opportunities are and where we have visibility gaps that reflect the quality, delivery and cost performance. We will review current business priorities and assess functional alignment toward those priorities as well as collect data related to employee engagement and utilization across each of the functional areas. Once this information is collected there will be a facilitated review with lead steering team members to develop the mission statement for continuous improvement. This review will stretch the creativity and expectations of the lead team who will be intimately involved in the Continuous Improvement initiatives. The leads will think big and set stretch goals that will seem impossible at the time, but that will become more of a reality with each step through the journey. The steering team will also set clear constraints around improvement initiatives to help set boundaries that ensure stability for the business and the employees. When complete, the Mission Statement will provide a clear statement summary with defined boundaries that can be shared with the organization so that all employees have a clear sense of how the business will be improved over a defined time period and what boundaries will be in place to ensure the stability of the business.
Strategy development
Strategy Development is crucially important to the continuous improvement initiative to ensure proper sequencing and to optimize resource utilization. It will be tempting to address the biggest pain point first, but that is not always the right approach. A great strategy is one that improves a business end to end and recognizes cross functional and process dependencies. The strategy we create will ensure that upstream processes are the first for improvement and stabilization so as to minimize downstream variation. The strategy will also consider key resources and ensure that no group or individual is over allocated between improvement initiatives and the attention needed to run the business. We will develop an initial strategy of improvement initiatives to achieve the mission and will revisit the strategy during accountable communication sessions to make sure we adjust based on accomplishments, lessons learned and evolving business needs.
Project charter
A project charter is created prior to the commencement of any improvement initiative and serves as the contract between the business and the team assigned to each improvement initiative. The project charter clearly outlines the current situation based on factual information and provides insight to previous initiatives directed at providing remedy. The goals of the initiative are clearly and objectively stated in the charter and may be in the form of financial improvement, process improvement, delivery improvement and/or defect reduction. A time frame for completing the project should also be included as part of the goals of the project. The objectives are listed in the project charter in a DMAIC format (i.e. Define, Measure, Analyze, Improve and Control). The objectives will specify: all processes that the team will define through process mapping exercises, data to collect and what to measure, analyses to conduct in order to develop improved solutions, and controls to put in place to ensure that the improved processes are sustained. The scope and constraints of the project charter provide specific guardrails and boundaries for the project team and help ensure that the team goes deep to address the issue at hand versus trying to solve problems that are not directly related. The team and governance sections of the project charter identify each team member of the project and each individual's specific role in the project as well as how the project will be led and managed. Assistance will be provided to train your team and leaders to properly create project charters. Additional assistance can be provided to help your teams lead, manage and facilitate projects as well as identify tools and analysis techniques to help with specific objectives and to implement controls to sustain the gains.
Project assistance
It is important that your team drive and own the continuous improvement initiatives; however, at times the team is going to need help. As your continuous improvement business partner I will be able to provide help in many different areas where you may be short on resources or lack skill sets. If you need help with big data analysis I have extensive experience that can be utilized for detailed analysis initiatives such as delivery and distribution network optimization, inventory profiling, order make-up, allocation timing, customer demographics, etc. I will also be delighted to facilitate your on-site Lean events and create any tools needed for analytics or business metric controls. When a resource deficit occurs that hinders progress I will willingly step in myself or help identify resources to keep your continuous improvement momentum going.
Accountable communication
The Continuous Improvement journey requires accountable communication throughout the entire team with the right frequency. We will create an accountable communication structure designed to review and recognize key performance metrics, accountability assignments and employee engagement pulse finding among the team at regular intervals. The communication structure will be designed to make sure that a finger is placed on the pulse of the daily business to make necessary adjustments to make today better than yesterday. The structure will also include techniques to engage employees in rich, meaningful and candid conversation to make sure employees know that their voices are being heard as the business moves forward. Finally, the crucial weekly touch point of business leaders will be constructed to review the previous week's performance, review employee engagement feedback, plan for the upcoming week and tweak objectives and priorities to ensure continuous alignment. Each of these communication sessions will require tools and facilitation that we will develop and train your team to use.
Testimonials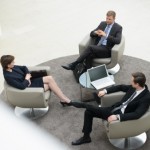 Sunbeam-Oster Household Products
"Mr. Reid's leadership, value-added engineering and driven work ethic was invaluable to the team as we redesigned two of our largest manufacturing plants and built our first highly automated distribution center."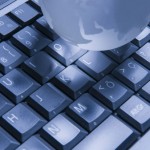 Avery Dennison
"Mr. Reid volunteered to lead the company's first Lean Program at the Meridian, MS plant which was the largest manufacturing plant in a network of 150 global facilities. We were simply amazed at the accomplishments the plant made toward Continuous Improvement. In the first year the plant reduced its operating cost by more than 6% and cut the order cycle time from almost five days to less than 24 hours. The Meridian, MS plant excelled to the best plant in 1998 when it received the company's prestigious Most Improved Plant award out of 150 international plants, and it inspired a viral spread of continuous improvement programs throughout the company."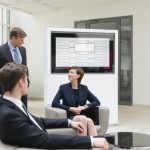 Siemens-Dematic
"We were proud to be a part of the team that Mr. Reid led that built and operationalized the first successful large scale, highly automated pharmaceutical distribution centers in Sacramento, CA. This first DC took many long days of testing and searching for problems through massive amounts of data and repeated testing. We were apprehensive when Mr. Reid told us there was a better way to test through an analytic tool that he envisioned. Sure enough, Mr. Reid designed and developed a tool set that cut our testing time by 70% on the second DC that we built under his leadership in Dallas, TX. The tools took the ambiguity and questions out of our testing process and pointed to the specific root cause of each issue that we encountered."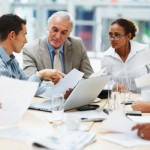 AmerisourceBergen
"Mr. Reid led several complex projects in Orlando and Washington DC, but what I am most appreciative of is what he did for my team. We dealt with a set of unique circumstances due to Florida drug pedigree laws and because of pedigree system we could not leverage all of the best practices used throughout the rest of the distribution network. Mr. Reid personally spent time with us in 2010 to teach us how to address our unique pedigree problems through the project charter process and how to hold ourselves accountable for continuous improvement. I am proud to say that my team won the company's Continuous Improvement award in 2012 and we are all grateful to Mr. Reid for what he taught us and the passion that he inspired within us to continuously improve."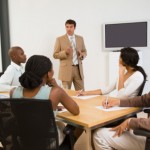 Medco Health
"Mr. Reid was the operational executive at AmerisourceBergen who we knew we could count on to help us improve our business and relationships with the servicing AmerisourceBergen distribution centers. Mr. Reid was very good at listening and offering win-win solutions that both we and AmerisourceBergen benefited from. One example is that Mr. Reid provided data and tools that helped us track and measure our ordering patterns combined with AmerisourceBergen's shipping history and adjust both in such a way that less labor dollars was spent for shipping on their side and receiving product on our side. The high quality operational services and ability to provide innovative solutions were big factors that differentiated AmerisourceBergen and that led the combined Express Scripts and Medco to choose AmerisourceBergen as its supplier after the merger."
More detailed achievements, references and testimonials are confidentially available to clients upon request.
Industries
This service is primarily available to the following industry sectors: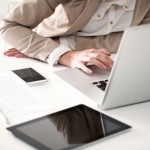 Consultancy
Consultants are typically hired for one or more of six different reasons: 1. Staff augmentation is needed for short to medium-term staffing needs. 2. An external change force is needed to convince leaders and staff to do what is right. 3. Diverse experience related to best practices across industry sectors and different functions is sought to improve similar problems and challenges. 4. Analytical horsepower is needed to solve complex issues and execute strategies where the organization lacks the skill set and/or resource availability. 5. A fresh perspective is needed to release the organization of self-imposed constraints and self-imposed limitations. 6. Training and skillset augmentation is needed to educate the organization on necessary knowledge, skills and mind sets. When seeking a consultant it is important to have clarity as to which of the six reasons are causing the need for the consulting resource(s) and to give specific expectations for the expected deliverable(s). When selecting a consultant it is important to select one who will bring skills and experience to understand the business need, one who will stretch thinking beyond apparent solutions and one who is committed to delivering business results.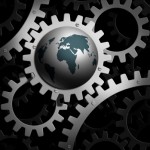 Logistics
Simply put, logistics is the flow of things between the point of origin and the point of consumption. Logistics is anything but simple for most industries because it is typically many things, originated in many places that come together in many places and that are then distributed to many customers. The combinations and permutations of logistics can be mind-blowing without a skilled expert who can dissect, rationalize and optimize a logistics network. Solving the basic tenants of an optimized logistics network starts with addressing the 5 Rights (Right Place, in Right Quantity, at the Right Time, at the Right Price and by the Right People) from a customer standpoint and then working your way back through the network to determine the most optimal and cost effective approach to meeting the 5 Rights.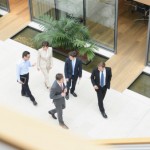 Manufacturing
To achieve optimized manufacturing the flow of parts and raw materials must be harmonized with the right amount of labor and together these two factors must be harmonized with customer demand; or stated in Continuous Improvement terminology the TAKT time throughout manufacturing must be in harmony with customer demand. Waste and Variation prevent this harmony of TAKT time and can be found in excess transportation of goods, excess inventory and WIP (work in process), excess motion used during production processing, waiting, over-producing, over-processing, quality defects and turn backs and under-utilizing the skills of employees. In today's evolving Omni channel delivery structures it is imperative that manufacturers eliminate the waste and variation to be as nimble as possible to effectively respond to customer expectations and to more rapidly manufacture smaller lots of product.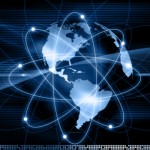 Transport
Transportation has become much more than finding the low cost provider to deliver from point A to point B. Today a variety of factors must be considered when selecting transportation providers because delivery services must be tailored to specific business needs. It is crucially important that today's business needs be well understood and tomorrow's business needs visualized when selecting transportation providers. You need to understand how well each provider fits the business needs of both today and those envisioned for the future as well as understand the different cost component of each provider's services. You should collect references for perspective providers and listen to some of their war stories to understand how they provide unique and creative solutions when challenges arise (e.g. inclement weather, labor issues, asset availability, etc.). Finally, you should be able to see the transport provider as a strategic business partner and one who will offer solutions to ensure that your customers get the 5 Rights (Right Place, in Right Quantity, at the Right Time, at the Right Price and by the Right People).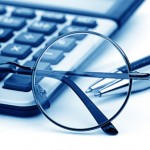 Consumer Goods
Only a decade ago, Consumer Product Goods (CPG) had a handful of sales channels to consider and could get away with a more limited variety of product offerings. Not only has the variety of brick and mortar sales channels expanded, now CPG also services a growing e-commerce market and many have expanded globally to service markets such as India, Japan, China, Brazil and other European countries. The diversification of sales channels is further complicated by the "I want it my way" cultural movement which drives SKU proliferation to satisfy individual needs. The situation that CPG faces screams for the need of Continuous Improvement initiatives focused toward one-piece flow. Granted that in many cases true one-piece flow to the consumer is not practical, but the mind set and initiative is intended to trigger production based on consumption and replenish supply to the place where consumption occurred and where demand still exists.
Locations
This service is primarily available within the following locations: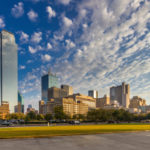 Dallas TX
The thriving Dallas-Fort Worth area is where my family and I currently live. There is a broad range of industries throughout the area and more than 25 Fortune 500 companies call either Dallas or Fort Worth home. The local municipalities excel in projecting growth and providing continuous expansion of the infrastructure required to support the growth. I have found through the course of operating two businesses in the area that there is a strong and economical labor base with a great work ethic amongst employees.
---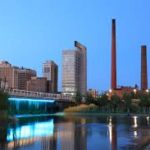 Birmingham AL
My family and I called Birmingham home for seven years. While there we were indoctrinated into the rich Alabama and Auburn rivalry and traditions, and enjoyed our share of great Birmingham barbecue. Birmingham has an impressive and growing healthcare industry and is centrally located to take advantage of the growing technical field in Huntsville, AL and the growing automotive industry spurred by Mercedes in Tuscaloosa, AL and Hyundai in Montgomery, AL.
---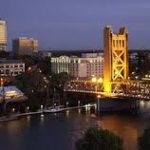 Sacramento CA
I had the pleasure of spending 18 months in Sacramento, CA with responsibility for building and opening a 400K square foot highly automated pharmaceutical distribution center. During the summer months my family joined me to find that Sacramento is located at the center of some of the most beautiful places in the country between San Francisco, Lake Tahoe, Yosemite National Park and Monterey Bay. I also frequented Sacramento to discuss California statutes and regulations with the California regulatory bodies and government officials.
---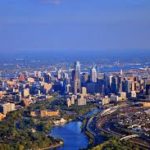 Philadelphia PA
Over the course of ten years with AmerisourceBergen Corporation (ABC), I made countless trips to Philadelphia to visit the corporate headquarters in Chesterbrook