Accredited Consulting Service for Ms. Johnson BFA Accredited Senior Consultant (ASC)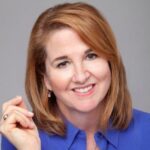 Executive Summary Video
The Appleton Greene Accredited Consultant Service (ACS) for Collaborative Teaming is provided by Ms. Johnson and provides clients with four cost-effective and time-effective professional consultant solutions, enabling clients to engage professional support over a sustainable period of time, while being able to manage consultancy costs within a clearly defined monthly budget. All service contracts are for a fixed period of 12 months and are renewable annually by mutual agreement. Services can be upgraded at any time, subject to individual client requirements and consulting service availability. If you would like to place an order for the Appleton Greene Collaborative Teaming service, please click on either the Bronze, Silver, Gold, or Platinum service boxes below in order to access the respective application forms. If you have any questions or would like further information about this service, please CLICK HERE. A detailed information guide for this service is provided below and you can access this guide by scrolling down and clicking on the tabs beneath the service order application forms.
Client Telephone Conference (CTC)
If you have any questions or if you would like to arrange a Client Telephone Conference (CTC) to discuss this particular Unique Consulting Service Proposition (UCSP) in more detail, please CLICK HERE.
Consultant Profile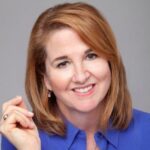 Ms. Johnson is an approved Senior Consultant at Appleton Greene and she has experience in human resources, management and globalization. She has achieved a Bachelor of Fine Arts in Graphic Design, as well as post graduate study in Organizational Psychology. In addition Ms. Johnson holds a number of executive and team coaching certifications, including the PCC credential from the ICF. She has industry experience within the following sectors: Technology; Healthcare; Advertising; Real Estate and Non-Profit & Charity. She has had commercial experience within the following countries: South Africa; Egypt; France; United Arab Emirates and United Kingdom, or more specifically within the following cities: Johannesburg; Cairo; Paris; Abu Dhabi and London. Her personal achievements include: facilitated leadership development; reduced team friction; built more collaborative teams; raised performance metrics and enhanced communication. Her service skills incorporate: leadership development; team facilitation; program management; strengths application and strategic planning.
To request further information about Ms. Johnson through Appleton Greene, please CLICK HERE
Executive Summary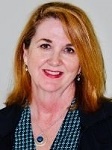 Collaborative Teaming
The speed of change within which we are all operating demands resiliency, collaboration and innovation to address the challenges that constantly arise and shift for any organization or agency. We face global, systemic challenges that require us all to grow, be courageous and interdependent with all stakeholder groups, considering the value of each voice, each person's contribution. We have moved from the information age to what many are calling the Human Economy, where we design our work cultures around objectives that serve the business but also serve on a broader level, humanity and the planet. Many organizations are global in nature and seek ways to unify teams and individuals across various cultures, landscapes and timezones to create cultural wholeness and sustainable ways of conducting business that are both profitable and represent the needs of our wider stakeholder groups.
Business objectives ultimately are designed by people, to serve people within and outside the organization. People are our most valuable asset, and when we recognize and optimize the natural talents and strengths of each individual toward outcomes that align with organizational health, community wellbeing, and planetary stewardship, we contribute to a strong global economy and strengthen the connections between us. This allows us to be nimble in our response to unexpected challenges and capable of collaborating to use the best of what we have collectively to solve those challenges. Our organizations become change ready and resilient.
This service drives measurable and sustainable business results through multiple departments using qualitative and quantitative metrics and business processes that are based in positive psychology and neuroscience. These processes are transformational and teachable. They offer a systemic approach to driving performance outcomes.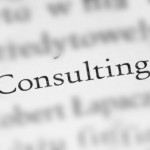 Service Methodology
Every business is a system within a system and at the heart of each are the people who show up and bring their unique talent to bear on organizational initiatives and challenges that are in a constant state of change. Despite the many different offerings across organizations, we find one unit in common where breakdowns and friction can delay and derail ideal outcomes: the team. Performance always swims in the water of relationships.
Whether working with the senior leadership team (C-level executives) or a functional or project team at any level of the organization, significant positive shifts happen through applying processes that are teachable and replicable. They begin with alignment around the the team's purpose, organizational mission and how the team agrees to work together in order for the best of each individual contribution to come forth. A strengths-based leadership development approach is used, focusing the team on their individual and collective talents. Shared leadership and accountability for outcomes is emphasized, eliminating the propensity to bring all problems to the manager or team lead. This creates high levels of trust, which invites creativity and innovation to flourish. Team members learn to invite robust dialogue, which leads to more evolved solutions representing more stakeholder points of view. By incorporating the considerations and needs of each system and that system's stakeholders, relationships improve across the organization as well as with communities, customers and vendors.
For the first time ever, employee talent crosses five generations and according to research, each wants to be part of a growth organization that makes a positive contribution to society. This approach adds to engagement, work joy, an inclusive and diverse culture while also attracting top talent, reducing turnover and increasing profits.
Processes include strengths assessments, witnessing team dynamics either in person or remotely, conversations with team leaders and members, setting priorities and taking before and after metrics. Other methods include workshops and activities designed to deepen learning, connection and collaboration.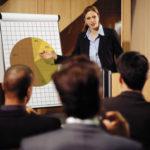 Service Options
Companies can elect whether they just require Appleton Greene for advice and support with the Bronze Client Service, for research and performance analysis with the Silver Client Service, for facilitating departmental workshops with the Gold Client Service, or for complete process planning, development, implementation, management and review, with the Platinum Client Service. Ultimately, there is a service to suit every situation and every budget and clients can elect to either upgrade or downgrade from one service to another as and when required, providing complete flexibility in order to ensure that the right level of support is available over a sustainable period of time, enabling the organization to compensate for any prescriptive or emergent changes relating to: Customer Service; E-business; Finance; Globalization; Human Resources; Information Technology; Legal; Management; Marketing; or Production.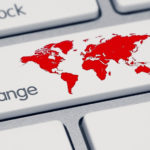 Service Mission
The complex challenges we face today require the brainpower and perspectives of many to create solutions that serve a diverse, global population. We have grown beyond the "command and control" style of leadership, yet many managers and leaders struggle to replace that outdated model with a more effective one. Recommended systems are all evidence based, using the latest research in team dynamics and performance. The changing workplace demands that managers move from boss to coach. When teams learn to coach each other and share accountability for team outcomes, engagement and productivity both rise. Performance improvement is both qualitative and quantitative. When clients say, "I enjoy coming to work more," that is hard to put a number on but it is still important. When they say, "My team is collaborating 50% more of the time," that is a solid measurement that translates into greater innovation and higher profits down the line. Reducing drama on teams saves time, enhances performance, expands collaboration and raises effectiveness and productivity.
Research of nearly 500 organizations conducted by the Human Capitol Institute and the International Coaching Federation in 2018 showed that those organizations with a coaching culture had an average of 23% more profitability (over the previous year), 21% higher shareholder value, 19% more improved customer satisfaction and many other tangible benefits compared with the organizations who do not embrace a coaching culture.
The mission is to build a learning organization with a positive, coaching culture, helping teams and their organizations be future ready and resilient in the face of rapid change. We do it one team at a time, with systems and processes that are based in positive psychology and neuroscience and can easily be carried forward and built upon by internal staff.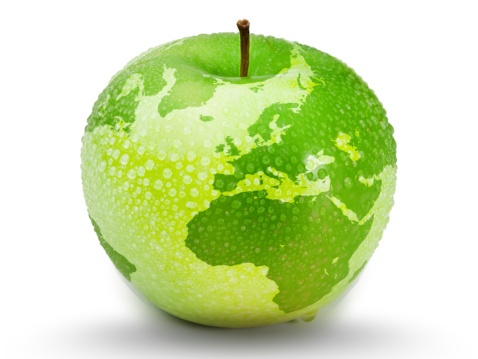 Service Objectives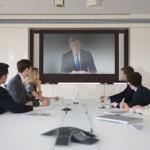 The following list represents the Key Service Objectives (KSO) for the Appleton Greene Collaborative Teaming service.
Leadership Development
All leadership begins with self leadership, which points to knowing one's highest values both personal and professional. Only when a leader knows what she or he stands for, can they begin to prioritize objectives and lead others. We share tools with clients like the eight elements of a 360 Leadership tool which measures communication skills, decision-making, delegation, emotional intelligence, managing change, setting goals, team building, and visualizing the future. Depending on the level of experience of the leader, other tools may be drawn upon. Some are Lencioni's 5 functions of a healthy team and Legacy Leadership competencies which look at other pillars of leadership: inspiring innovation through storytelling, and leading diversity and inclusion by being a role model for that, for example. There is not a one-size approach; each client comes with different levels of experience, different strengths and different challenges, so our approach is somewhat customized to client needs in the moment. We share the research Gallup undertook with 10,000 followers to illustrate how the leaders' signature strengths (their top 10) can fulfill the four primary needs of followers: trust, stability, compassion, and hope. Leaders are asked to practice the art and skill of aligning team action with the purpose of the team and mission of the organization, while considering the needs of absent stakeholders. The concept of shared leadership invites responsibility and accountability for objectives the team takes on. This ensures each member of the team knows they are expected to deliver on results and collaborate with each other if any member is in need of assistance to meet the objectives. Like a team sport in the Olympics, they win or lose as a cohesive unit designed to be collaborative, supportive and interdependent. The most effective leaders and their teams create value for their multiple stakeholders: clients, customers, shareholders, their communities, organizations and each other. They carry a sense of responsibility for best outcomes individually and collectively.
Maximize Talent
Recent Deloitte research shows that leading multigenerational workforces is important to success, and learned these groups are fairly aligned in common desires. They are interested in developing talent to full potential. They want synergy between natural abilities, strengths and their role fit. They want a clear connection between daily work and the mission of the organization. People flourish with access to coaching and mentoring. When leaders and teams learn to be coach-like with each other and new employees have access to a more seasoned mentor, performance is enhanced from the beginning. Understanding each others' natural strengths lets employees cross-partner within and outside their teams to cover possible areas of weakness or blindspots, which we all have. Gallup research shows 10% or fewer managers currently are well suited for that role, accounting for a large percentage of turnover. By studying over 1.5 million managers over the last few decades, Gallup learned the most successful have these traits or strengths in common: They invest in relationships and people, they are willing to listen more, (80% listening, 20% talking) they advocate for employees, they show an interest in employees' development and in their personal lives, creating stronger connections. Additionally, they create a culture of accountability, share a vision for the future that inspires motivation and coach employees toward stretch assignments. They create trust with willingness to be transparent about where the team and organization are headed, and share their own successes and failures. The best managers check in rather than check up, frequently. Performance, engagement, and retention all rise when managers have frequent, short check-in conversations with followers. They don't wait for six month or annual reviews to talk about how objectives are being met. There are no big surprises during reviews because things have been addressed as they happen. The Human Capital Institute suggests six best practices that close the talent gap. They include partnerships with local colleges and high schools, hiring with development in mind, focusing more on placing employees that have a growth mindset and willingness to adapt. Onboarding includes investing in the new employee their relationship with the organization, using subject matter rotation to learn different elements of their new role, mentoring, coaching and other high touch care that sets the new employee up for success. A multi-pronged approach to development and learning, like job shadowing, rotation, mentoring and coaching are recommended. Number five encourages collaboration in training with other organizations that do similar work. Lastly, they advocate making the most of the more senior talent in your organization by giving them incentives to teach, share knowledge, provide mentoring so their collective knowledge is passed to the next generation. We use Gallup's Q12 Engagement Survey, which measures 12 specific factors that have proven to be linked to employee engagement. We have learned that when people operate in their A+ zone, where energy and performance are both high for them and for those around them, satisfaction and results are more sustainable.
Workforce Resilience
According to the American Psychological Association (APA) resilience is defined as the process of adapting well in the face of trauma or tragedy, threats or other significant sources of stress. We have learned that in order for a workforce to be sustainably high performing, each part, every person requires resilience strategies that work for them. Any of these may contribute to strength, wellbeing and the ability to bounce back quickly. When people are aligned with the organizational vision and mission and clearly see the connection between that and their own sense of purpose and meaning in their work, that becomes both a foundation and guiding star. One of the first checkpoints we use, therefore, is role fit. We also know that people are more emotionally at ease and have access to their best thinking when there is a strong sense of psychological safety. They know they can be themselves, they have permission to experiment and fail without being ridiculed. Employees experience this to a greater degree when they are acknowledged for their unique strengths and contributions. We are most healthy, happy and resilient when there is a balance between work and life and our workplace provides adequate flexility to tend to both. Health and wellness breaks are crucial to resilience. We know that long periods of sitting without taking adequate breaks for movement, stretching and hydration puts stress on the body and can lead to injury. The attitude of the leaders in an organization or team have a big influence over whether other members take care of their own mental and physical well being. Leaders and managers are to lead by example what it means to have balance, to take care of one's health both emotionally and physically. Micro learning and reminders around wellness practices like deep breathing, yoga stretches, reflective writing, for example are encouraged. Positive psychology provides guidelines for emotional tone in creating mental and emotional strength and resilience. They suggest a consistent intent toward looking at opportunity and optimism in every challenge by carefully choosing language that inspires hope and engenders trust. When leaders and managers act and speak with integrity, employees and other stakeholders respond in kind. We learned during the extended period of remote working that personal connection is deeply significant to employees' mental wellbeing, feeling part of the team, the organization and feeling cared about. Frequent connection creates a sense of hopeful buoyancy and knowing they matter, which all of us require to be at our best.
Effective Teams
The most effective teams hit their objectives and create maximum value for and with their various stakeholders. They begin with a clear charter for why the they've come together—their purpose—and how they choose to be together in service of the purpose they commit to. They put trust in themselves and each other as the foundation they stand on. There are clear and measurable objectives and timelines. Each objective is supported with commitment from team members who share accountability and responsibility for moving forward at an agreed-upon pace. Ideally, team members have taken a Clifton Strengths® assessment and know their own and each others' areas of top strength. This enables them to collaborate in a way that allows for maximum time in the A+ Zone, where energy and performance are both high for them and those around them. It also provides a way for members to help mitigate effects of weaker areas or blindspots, which we all have. Since trust and understanding are high, the members welcome robust discussion and are not shut down by differing opinions. One tool used is the Strategic Interdependence Model®, which helps eliminate or diffuse the inevitable drama that arises in teams. There is a commitment to excellence and delivering on shared objectives. Communication flows with ease, because the team has chosen a primary means of communicating with each other and sharing information at the beginning of their time together. Additionally, they have worked out the most effective and productive ways to conduct meetings, so there are few surprises around how they make progress and check in with each other. Since each team is different with multiple personalities and levels of experience, approaches will be customized with them. Some of the tools and practices include systemic team coaching, based on the work of Peter Hawkins, Patrick Lencioni's model of five functions of a healthy team.
Systemic Calibration
Every team is a constantly shifting, complex system nested within other changing complex systems who all need to work together to achieve broad understanding and mutual objectives. The systemic leader manages the relationships between these systems. They are not distracted by surface tension, but instead look underneath, to core issues that might prove to represent a bigger challenge if not calibrated regularly. By stepping back to consider the needs and possible contributions of each of those systems, leaders and their teams gain the benefit of multiple informed perspectives. Relationships within and between these stakeholder groups are examined, and any necessary adjustments made. We look at the team in relationship to the overall organization and its overarching mission. We explore the relationship between this team and its members to the senior leadership team, or C-level leaders. Sometimes those leaders operate as a cohesive team, and more often they operate independently, which is part of why there is a system breakdown. We ask, "How well does each leader understand the objectives, challenges and top priorities of the rest of that group? What does each need and what are the spoken and unspoken expectations each holds of the others?" We also look at this team and its relationship to shareholders. If they were in the room, what would their needs be? We look at the team and its relationship to the end user, client or customer. What are the top priorities and concerns of that stakeholder group? We expand outward to the vendor and supplier stakeholder group. How is their point of view different and how can it inform our priorities and decisions? Then we expand the view again to include the local community and its stakeholders, then the state, the country and the eco system we all share as a global community. What is required of us to meet the needs of the present and future which brings new challenges and demands continuously? By considering the input of each of these systems, we position the team we are working with to see the bigger system or picture, giving them useful information with which to prioritize and make well-considered decisions that affect many. The question they are always answering is, "How can we consider multiple perspectives, to be fit and prepared for a future that always gets here before we see it coming. Who do we need to become in order to do that?".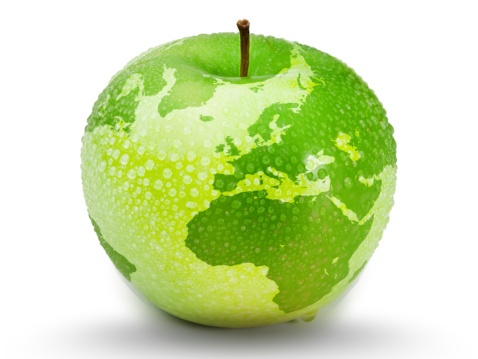 Testimonials

Microsoft
"Ms. Johnson helped me get clear about top priorities and skills as a leader. She helped me navigate some difficult relationships within my own functional area. Each time we met, my confidence grew stronger, learning how I contribute to the success of my team using my natural talents. Through our sessions together I was able to take steps to ensure my professional relevance ten years out while improving the relationship in my team. Satisfaction in this area improved by 75% during our time together. On a personal level, by understanding my own strengths, I was able to have a better relationships with my daughter and my mother, so the work we did together had a positive ripple effect."
---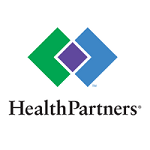 Health Partners
"When Ms. Johnson and I first started working together, my teams were not functioning well across business units, and I was considering letting one team lead go. When we learned about his strengths, we were able to redirect him and others, and now is he my strongest team lead. After a year, team cohesiveness was up over 40%, and we were well-positioned to respond effectively during the Covid crisis. One objective was having the IT department be more a part of strategy sessions with senior leadership. That improved by 129%. I am more effective, spend more time in reflection and am a better leader today because of our work together."
---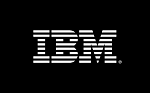 IBM
"Ms. Johnson was instrumental in helping me find my voice as a leader and a public speaker. I grew up in a culture where women were discouraged from speaking up, and overcoming that mental barrier was difficult. In my role at IBM, I was getting sweaty palms and butterflies every time I had to present. Ms. Johnson helped me focus on the contributions I was making to those I was presenting to, and that was helpful in gaining confidence and managing anxiety. Every couple of weeks when we met, she would challenge me to stretch a little farther. I now feel at home in front of an audience and am enjoying my accomplishments more than I ever have."
---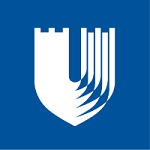 Duke University Medical Center
"As a doctor and a professor, I often present to students and peers on medical cases and although I am thoroughly knowledgeable about my topics, I was having a hard time not feeling a bit intimidated by the vast experience and wisdom in the rooms where I was presenting. Ms. Johnson, in a few sessions was able to help me connect with my audience more authentically, and realize that I could use that wisdom in the room. She helped me coin an opening phrase I use often: "I won't presume to be the sole expert—none of us is. So let's tap the wisdom in the room as we go along." This was an enormous help in taking the pressure off me and inviting the participation of my peers."
---

Centier Bank
"I reached out to Ms. Johnson for support when newly promoted to bank manager and navigating some other big goals, like finishing a book. In our time together, she helped me prioritize objectives at the bank and also helped me create a structure and writing process for completing a book, something that had been on my list for a long time. This was a good investment for me on a professional level and a personal level; I really wanted to have more balance between work and life, and Ms. Johnson helped me strategize ways to be disciplined about my commitment to both."
---
More detailed achievements, references and testimonials are confidentially available to clients upon request.
---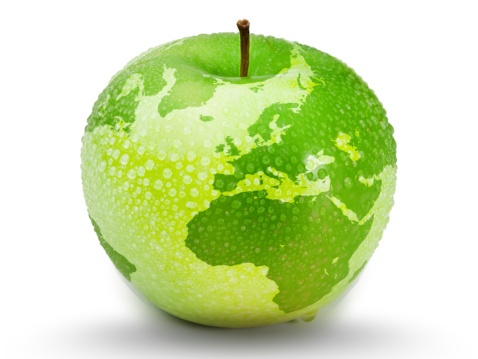 Industries
This service is primarily available to the following industry sectors:
Technology
The technology industry as a whole was better positioned to weather the storm brought on by Covid 19, although there are lingering effects and some fared exceedingly well, while others did take a financial hit. With most global employees forced to work from home, companies that were positioned to enhance connectivity using video conferencing like Zoom, Microsoft Teams, Go To Webinar gained market share and increased stock value. Cloud technology also had and will continue to have higher demand. In this sector, the ability to move quickly, and pivot toward creating greater flexibility and innovation will help all. The landscape is still shifting and what the future holds is still a mystery to all of us. Three steps to take now are creating greater transparency and responsiveness in supply chains, upgrade capabilities with cloud technology and partner with other service providers adjacent to your area of speciality to share brainpower, strategy and co-branding opportunities.
In the startup tech space, a couple of companies stand out. Airtable, based in San Francisco raised over $170 million in venture funding this year, and their mission is to democratize software creation. Calm is an app that provides meditation music to enhance falling asleep. Calm has received awards from Apple and Google and was voted by users (over 200,000) as "the world's happiest app."
Although no one knows exactly what changes will stick long term, this is a perfect time to upgrade processes and systems to meet future challenges and help continue to ensure our economic climate will remain viable and healthy.
---
Healthcare
Systems and providers of health care were sorely tested in 2020, from meeting the overwhelming needs of patient care for those with Covid 19, managing a workforce that went remote for the first time, and reeling from diminished cash flow, when non-emergency health care services came to a stop. Health care companies are honing their readiness and will be better prepared for any future waves of similar crises.
For many, making the switch to remote care using video conference technology was a strategy to bridge the gap to patients who wanted to remain safe from exposure but have access to a physician or care provider. Some degree of telemedicine will likely become part of the new normal landscape and innovative companies will continue to improve that experience.
According to a report in April, 2020, more than 22,000 jobs were lost in the recession and 1.4 million of those were health care jobs. Many were related to outpatient services and acute care providers.
As government restrictions on non-emergency procedures lift, there will likely be somewhat of a rebound.
Many mergers and acquisitions have been put on hold and will not likely take place until more information is forthcoming with the US presidential election and approach to the larger healthcare system.
A few companies stand out because they are thriving during all the shifts created by the pandemic. Health Tech company, BeniComp is one of those. They have long focused on preventive healthcare and telemedicine, so were uniquely positioned to take advantage of the current status. They are located in Tampa, Florida.
---
Advertising

Ad-supported video streaming is becoming a dominant trend for consumers in China, India and throughout the Asia-Pacific Region. In the US, a subscription model like that of Netflix is more popular largely because 44% of consumers say they signed up for the service to avoid advertising.
One trend that is emerging is in esports, where the global market is expected to generate $1.5 billion in annual revenue primarily through sponsorships and advertising to an estimated 600 million global fans.
Legalized sports betting is an opportunity emerging from the United States Supreme Court decision to lift the federal ban in 2018. Augmented and Virtual Reality is also in greater demand by cell phone users. A.R. technology is currently enabled on one million mobile devices and that is expected to grow to 3.4 billion devices by the end of 2020.
By July of 2020, the three industries investing the most in digital advertising in the US were Retail, at 26% of overall spending, Healthcare and Pharma at nearly 19%, and Financial Services at 16.31%.
As advertising companies look to grow, there are a few consumer concerns to be aware of: data privacy and security are a priority to most. They are demanding a greater level of control over how their information is used. Antitrust backlash is another concern after the US Department of Justice and the Federal Trade Commission launched investigations into some of technology's biggest players. Tech giants will likely face heightened scrutiny in the short term. Globally, there will be greater regulatory scrutiny, as well. One significant regulation that challenged US technology companies to re-examine how they conduct business and store consumer information was General Data Protection Regulation.
---
Real Estate
The real estate sector, like all other business sectors, are experiencing unprecedented change in the final quarter of 2020, and although no one can say for sure what the likely trends will be, there are some indications. There was an initial slow down in residential markets in March, but many homeowners used their shelter-in-place flexibility to prepare homes to go on the market. June, July and August had record-breaking sales compared to the same time last year. In July, there was a 24% increase in sales from June and 8.7% over June of 2019.
Since so many are working remotely, buyers are enjoying the newfound flexibility in where they can live. Some of the most expensive cities in the United States, like New York and San Francisco are experiencing softer prices and relatively fewer sales than other parts of the country. High density cities like Chicago, Dallas and Houston are experiencing similar trends.
One big unknown which will affect the market is how the mortgage forbearance policies play out. Millions of homeowners took advantage of pausing their mortgage through the CARES Act in the United States, but that provision ends on December 31. This makes it difficult to predict any outcome with certainty.
On the commercial side, the US market forecast is predicted to be negative 4%, according to the National Council of Real Estate Investment Fiduciaries. Co-working spaces that were experiencing huge growth, pre-pandemic now have people breaking their leases in record numbers to create their own work spaces in home.
---
Non-Profit & Charity
According the Council of Non-profits in the United states, the top 3 concerns shared by these charitable agencies will be limited resources, expanded stakeholder demands and the need for vocal and visual advocacy. Donations are down in the wake of high unemployment following the Covid crisis response. Organizations will need to be creative in partnering with community groups, finding new supporters and limiting expenses for the foreseeable future.
Crowdfunding has become a more important resource and in a time when people are longing for meaning and purpose could be a valuable avenue. Demands on non-profits are expanded because the needs of communities are greater now. Each non-profit member and board member needs to be an active and visible voice, reminding supporters of their core mission to serve their communities.
Social media agencies are making it easier to raise funds by providing donate buttons for patrons to simply click and donate. Facebook has waived donation fees for non-profits and others are likely to follow their lead.
Donor Advised Funds (DAF) will increasingly be an influence on contributions to non-profits. Just as your non-profit will fall behind if it does not accept online donations or donations through a mobile device, it will also fall behind without a comfort level in accepting donations through donor advised funds. This is a good time to get your development director up to speed so they may manage expectations and learn how to answer common questions and clarify any misunderstanding around special favors for these donations.
This is an excellent time to strengthen teams and create collaborative partnerships with schools, churches and other community organizations so that support is in place to address future complex needs. One identified need is for leadership in diversity and inclusion, which is an important factor when choosing a charity to support, according to 80% of respondents. Non-partisanship in the United States is an increasingly important element to retaining donors who have strong feelings about supporting one party's agenda over another.
---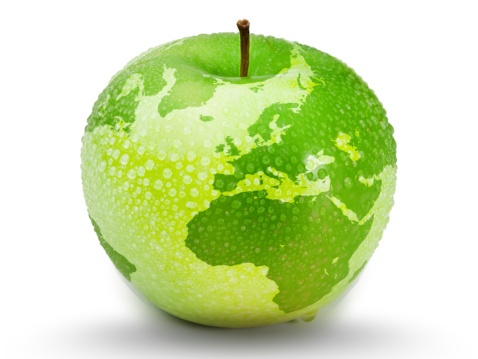 Locations
This service is primarily available within the following locations: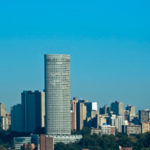 Johannesburg ZA
Johannesburg is one of the largest cities in South Africa. Often called Africa's economic powerhouse, it has more than one central business district. It is the hub of South Africa's commercial, financial, mining and industrial undertakings. The city skyline has most of the tallest buildings on the continent and contains many international organizations like IBM, Absa, BHB Biliton, Ned Bank, First National Bank, Standard Bank and Willis Group. Situated on the highveld plateau, Johannesburg has a sub tropical highland climate which brings a sunny climate in summer months (October to April) and dry, sunny days followed by thundershowers and cool evenings in winter months (May to September). Because of the elevation, temperatures are fairly mild. The 2011 South African National Census reports a population of 4,434,827 people, making it the most populated city in South Africa. 32% of of the population speak Nguni languages in their homes, 24% speak Sotho languages, 18% speak English, 7% speak Afrikaans, and 6% speak Tshivenda. 29% of the adult population have graduated from high school, while 14% have higher education, either at a university or technical school. Johannesburg is the economic and financial hub of South Africa, producing 16% of South Africa's gross domestic product. According to a Mastercard survey from 2008, Johannesburg ranks 47 out of 50 top cities in the world as a worldwide city of commerce. It was the one city in Africa to receive that ranking. Johannesburg is a cultural hub, with a wide variety of cultural venues, which make it attractive to many creative and cultural industries. The city is home to the National School of Arts, The University of Witwatersrand's School of the Arts, and the South African Ballet Theatre, as well as many other museums, theaters and galleries.
---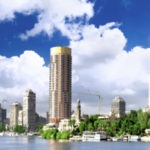 Cairo EG
Cairo is the capital of Egypt and largest city in the Arab world. With a population of over twenty million people in the metropolitan area, it is the most populated area in Africa, the Middle East and the Arab world, and the sixth largest in the world. Cairo is associated with ancient Egypt and the famous Giza pyramid complex. It is located near the Nile Delta, and has long been considered the center of the region's cultural and political life. It is a global city. Cairo is located in Northern Egypt, known as Lower Egypt, about a hundred miles (165 Kilometers) south of the Mediterranean Sea. The climate is a hot desert climate bringing frequent windstorms and Saharan dust into the city from March until May. Rainfall is sparse and only happens in the colder months, but heavy showers can cause flooding. Average temperatures range from 64°F (18.9 C) in January to 95°F (34.7 C) in July with extremes hitting as high as 118°F (47.8 C) in summer. Most people in Cairo speak Egyptian Arabic although Arabic is the official language. Those who have attended university also speak English or French and several other languages. The tourist industry has chosen to have English on signs and maps. Cairo's film and music industries are the largest and oldest in the Arab world. It is also home to the world's second oldest institution of higher learning, Al-Azhar University. More than twenty six colleges and universities are based in Cairo. Several international media, businesses and organizations have regional headquarters in Cairo. For most of its existence, the Arab League has had its headquarters here. Most manufacturers in Egypt have their headquarters in Cairo. Some of the challenges this city faces are pollution, poverty, traffic and crime. Nearly half the population live on under two dollars per day. Cairo, and the neighboring city of Giza, have been established as Egypt's main centre for medical treatment. Barring some exceptions, this region has the most advanced level of medical care in the country. Cairo accounts for 11% of Egypt's population and 22% of its economy. The majority of publishing houses and media outlets and most of Egypt's film studios are located there. Other prominent businesses include several in the automotive manufacturing industry: General Motors Egypt, Speranza, Ghabbour Group (Fuso, Hyundai, and Volvo), MCV Corporate Group (part of Daimler AG), Seoudi Group (Nissan, BMW, Alfa Romeo and Fiat). Rich in architecture and culture, Cairo is home to an International Film Festival and two opera houses: The Cairo Opera House and Khedivial Opera House. There are also a number of museums, galleries, mosques and historically relevant buildings. Most Cairenes live in apartment buildings and single homes are now a rarity because of the large population of the city.
---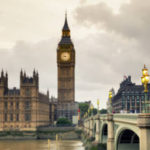 London UK
London, the capital city and largest city in England and the UK stands on the river Thames in the south-east of England. Founded by the Romans, it is one of the world's most important global cities.The 2018 Census estimates the population at 8,980,081. London ranks 26 out of 300 major cities for economic performance, and is one of the largest financial centers in the world. London's gross regional product in 2018 was almost £500 billion, around a quarter of the UK GDP. The city's largest industry is finance and around 325,000 people were employed in this industry until 2007. 75% of Fortune 500 companies have offices in London, as well as over 100 of Europe's top 500 companies have their headquarters there. The media distribution industry is London's second most competitive sector. The BBC is a significant employer and many national newspapers are located there. As a major retail center, in 2010 London had the largest non-food retail sales in the world: around £64.2 billion. The Port of London is the second largest in the United Kingdom. It handles 45 million tons of cargo each year. In 2015, London was ranked as the most visited city in the world with over 65 million visits. The tourism industry employed the equivalent of 350,000 full time workers in 2003. London has the largest concentration of top class universities in the world, and its international student population of around 110,000 is the largest in the world. London is home to five major medical schools, a number of business schools and teaching schools. London has a high concentration of college graduates, and in parts of the city two out of three people have a degree or higher education equivalent. In the second quarter of 2020, the average salary in London decreased from around £52k to about £37k. Around one third of this amount would be required for housing. The cost of living in London is 100 percent more than in the rest of England. Attracting art lovers from all over the world, London is home to many galleries, museums, and other art institutions. There are many libraries, including the British Library, which is one of the largest in the world. London is also home to many in the film industry, including Working Title Films, which has its headquarters there. London is also one of the major classical and popular music capitals of the world and home to Warner Music Group and Universal Music Group International, as well as countless bands, musicians and industry professionals. London has a temperate oceanic climate, characterized by warm summers and winters that are cool with little temperature variation. London has an average of 23.7 inches (602 millimeters) of precipitation annually, which makes it drier than the global average, although there are many days with a fine mist spread over much of the year. London is the seat of the Government of the United Kingdom.
---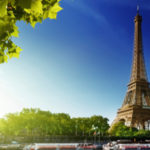 Paris FR
Paris is the capital and most highly populated city in France, with an estimated population of 2,148,271 in 2020. The city area covers around 41 square miles or 105 square kilometers. Paris is the seat of France's national government. Paris has been one of Europe's most important centers of finance, diplomacy, commerce, science, fashion and the arts for the last four centuries. The Paris Region had a GDP of €709 billion ($808 billion) in 2017. The economy of the City of Paris is largely based on commerce and services. Of the 390,480 enterprises in the city, 80.6% are engaged in commerce, transportation and diverse services. 6.5% are engaged in construction and 3.8% in industry. According to the Fortune Global 500, the top revenue-producing sectors in Paris are Oil and Gas, Banking, Retail, Automotive and Utilities. Some leading companies are Total, S.A., AXA, Carrefour, Crédit Agricole, and Peugeot. Christian Dior is headquartered there, and consumer product company, L'Oréal. Sanofi, a pharmaceutical company, is also headquartered there. The average income in Paris is around 36,085 Euros, which is significantly more than surrounding areas. Rent in Paris is around 700 Euros for a studio apartment. Single home prices averaged $288,700 in April of 2020 which is about 7% more than 2019. As of August, 2020 the industries dominating the employment market were health and social care, wholesale and retail trade, and manufacturing. The most in-demand jobs were anticipated to be in construction, accommodation and food, and professional services. Paris received over 38 million visitors in 2019, which was a record and calculated by hotel reservations. The top cultural attractions are the Basilica of the Sacre-Cour, the Louvre and the Eiffel Tower. The city is rich with architecture and the arts, attracting artists from around the world. About 34% of adults in France have a university degree, compared to 40% of those who live in Paris. Paris is home to the highest concentration of grandes écoles—55 specialized centers of higher education outside the public university structure. There are a high number of engineering schools, including Paris Institute of Technology. The climate in Paris is a typical Western European oceanic climate, which is mild and moderately wet. Often, summer days are warm and pleasant with temperatures ranging from 15°-25°C (59°-77°F). Spring and autumn are similar with some extremes. Sunshine is more scarce in winter with cool days and cold nights, low temperatures are around 3°C (37°F). Although France's GDP shrunk by 13.8% during the height of the Covid crisis, experts are predicting a significant rebound in the 4th quarter of 2020: a growth of 17%.
---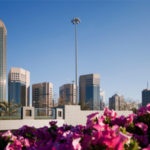 Abu Dhabi UAE
Abu Dhabi, the capital of the United Arab Emirates, is located off the mainland on an island in the Persian Gulf off the Central West Coast. The skyline's modern towers and shopping mega-centers are a reflection of its focus on oil exports and commerce. Abu Dhabi is the second most populous city of the UAE, after Dubai, with an estimated population of 1.48 million. Abu Dhabi is home to the United Arab Emirates Government and the Supreme Petroleum Council. The President of the UAE makes his home there, and Abu Dhabi houses local and federal government offices. It is the country's center politics and culture as well as a major culture and commerce center. Much of the country's wealth comes from the oil and gas industry, and people in this city have a relatively high net worth. Abu Dhabi accounts for about two thirds of the roughly $400 billion UAE economy. The average income in Abu Dhabi is 112k AED, which was down by 100% as of second quarter 2020. The most popular occupations in Abu Dhabi are Accountant, Mechanical Engineer and Registered Nurse. The most popular employers are Abu Dhabi National Oil Company, Etihad Airways and NMC Hospital. There is currently a plan to diversify their economy so that it is not dependent on the oil and gas industry. They have begun to attract filmmakers to the area and in 2019 the city allocated $163 million to finance global entertainment partners as part of the diversification plan. In 2018 they invested AED 50 billion to add a string of initiatives to diversity the economy away from oil dependency. Some of the highest earning companies in Abu Dhabi according to Forbes are First Abu Dhabi Bank, Etisalat—a telecommunications company, the airline Emirates Group, and several banks. DB World, a transportation company, was ranked 6th on that list. Abu Dhabi has a hot desert climate with sunny blue skies throughout the year. June through September are generally extremely hot and humid with maximum temperatures averaging above 41°C (106°F). During this time sandstorms can frequently occur reducing visibility to a few meters. November through March is the cooler season with January being the coolest month of the year, when temperature fall to as low as 5°C (41°F). Annual rainfall is nearly non-existent at 3 inches or 75 mm. The median age in Abu Dhabi in 2014 was 30.1 years and over 80% of the population were expatriates. Looking ahead for economic health: The joint effect of collapsing oil prices, falling oil production and global travel restrictions hammered economic activity in Q2 of 2020. Moving into Q3, data suggests a recovery is underway: Although the PMI dipped in August, output and new orders continued to expand; Dubai reopened to international tourists in early July; and food outlets in Abu Dhabi have been operating at almost full capacity since late July.
---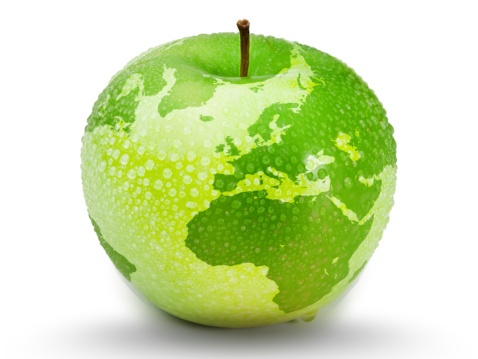 Clients
This service's current clients or employers include:
Microsoft Corporation
Around the world, 2020 has emerged as one of the most challenging years in many of our lifetimes. In six months, the world has endured multiple challenges, including a pandemic that has spurred a global economic crisis. As societies reopen, it's apparent that the economy in July will not be what it was in January. Increasingly, one of the key steps needed to foster a safe and successful economic recovery is expanded access to the digital skills needed to fill new jobs. And one of the keys to a genuinely inclusive recovery are programs to provide easier access to digital skills for people hardest hit by job losses, including those with lower incomes, women, and underrepresented minorities. Microsoft launched a global skills initiative aimed at bringing more digital skills to 25 million people worldwide by the end of 2020 to help foster a safe, successful and inclusive economic recovery from the COVID-19 pandemic. The project — the largest skills initiative in Microsoft's history — brings together every part of the company, combining existing and new resources from LinkedIn, GitHub and Microsoft. It uses data to identify which jobs are in demand and what skills are needed to fill them, and then provides free access to learning paths and content to help people develop those skills, followed by low-cost certifications and free job-seeking tools to help people with new skills pursue new jobs. Microsoft also outlined a vision for a connected system of learning with a new app in Microsoft Teams to help employers teach employees new skills through content from LinkedIn Learning, Microsoft Learn, third-party training providers and a company's own learning content.
---
HealthPartners
HealthPartners' mission is to improve the health and well-being of everyone in our community. We bring that mission to life in two main ways. We are providing better experiences for our members and patients, and we are making health care more affordable. We also: Ensure our members receive safe, effective care; Support best practices by developing evidence-based policies and programs; Verify our doctors' credentials to ensure they have the appropriate education and background to care for our members; Implement quality improvement initiatives that help keep our members and patients healthy; Promote routine preventive care for adults and children; Support members and doctors in managing ongoing, chronic conditions. We are 26,000 people who believe in the power of good – of good deeds, good feelings and good people working together. Because when you have a true partner in health, you're empowered. Getting good care in a clinic or hospital is important. But, it's only a small part of what makes us healthy. Health also has to do with a good education, a good environment and a good community. That's why we're committed to working with those who are making good happen all around us. About 80 percent of health happens outside the doctor's office. It's influenced by behavior, where you live, your friends, family and finances. That's why we partner to build homes. We provide interpreters for people who don't speak English. And we bring STI screenings directly to homes. Because everyone deserves good health. Even if they don't get to the doctor.
---
IBM
We are the business and technology partners of choice. We integrate leading technology and IBM's advanced R&D labs to transform your business into a digital enterprise. No one has helped more businesses grow globally. We deliver sustained value for clients that make a difference in the real world. Our experts in business, technology and industry use advanced technology to help you reduce cost and risk, achieve compliance, accelerate speed to market, create new revenue streams and establish a security-rich and reliable infrastructure that's ready for AI and hybrid cloud. Enable remote working with digital workplace services. Create a digital workplace that enables employees to work agilely, collaboratively, and securely–with access to specialized support mechanisms to address increased digital workplace issues. With new technologies and innovative models, build a digital workplace with more personalized customer interactions and a multi-device, collaborative employee environment. At IBM, work is more than a job — it's a calling. IBM's greatest invention is the IBMer. We believe that progress is made through progressive thinking, progressive leadership, progressive policy and progressive action. For that reason, we manage the brand to be highly esteemed and valued by forward-thinking clients, employees, communities, investors and the general public worldwide.
---
Google
Our mission is to organize the world's information and make it universally accessible and useful. Today, in partnership with the U.S. National Science Foundation, we are announcing a National AI Research Institute for Human-AI Interaction and Collaboration. Google will provide $5 million in funding to support the Institute. We will also offer AI expertise, research collaborations, and Cloud support for Institute researchers and educators as they advance knowledge and progress in the field of AI. Studies show that humans and AI systems operating together can make smarter decisions than either acting alone. In the past few years we've seen the increasing use of AI to support people and their decision making in sectors like medicine, education, transportation and agriculture. Conversely, people also support AI systems and their decision making through training data and model design, testing and operation, and continued feedback and iteration on system performance. People and AI systems shape each other, and in order to realize the full potential of AI for social benefit, positive and productive human-AI interaction and collaboration is critical. Google has been working in this area over the last several years, publishing hundreds of research papers in human-computer interaction and visualization; bringing industry and academic experts together at events like the PAIR Symposium and top research conferences; designing tools like Facets, the What-If Tool, and the Language Interpretability Tool to better understand datasets and models; creating the Model Card Toolkit for model transparency and a People + AI guidebook to support human-centered AI development; building better human-AI interfaces in our products like smart predictions in Gboard and auto-captioning with the Live Transcribe app; and enabling anyone to help make AI-powered products more useful through efforts like Crowdsource and Translate Community. The Institute will support interdisciplinary research on a variety of modes of interaction between people and AI—like speech, written language, visuals and gestures—and how to make these interactions more effective. Importantly, the research, tools and techniques from the Institute will be developed with human-centered principles in mind: social benefit, inclusive design, safety and robustness, privacy, and high standards of scientific excellence, consistent with the Google AI Principles. Research projects in the Institute will engage a diverse set of experts, educate the next generation and promote workforce development, and broaden participation from underrepresented groups and institutions across the country. All research outcomes will be published to advance knowledge and progress in the field. U.S. universities and research institutions, individually and in collaboration, are welcome to apply. We are proud to partner with NSF in our ongoing efforts to promote innovation and technology leadership, and look forward to supporting many brilliant and creative ideas. That is why we believe that computing should power experiences through the everyday things around you—an idea we call "ambient computing." That's why we developed the Jacquard platform to deliver ambient computing in a familiar, natural way: By building it into things you wear, love and use every day.
---
Federal Communications Commission
The Federal Communications Commission regulates interstate and international communications by radio, television, wire, satellite and cable in all 50 states, the District of Columbia and U.S. territories. An independent U.S. government agency overseen by Congress, the commission is the United States' primary authority for communications la