Change Strategy
Accredited Consulting Service for Mr. Chopra B.Com FCA Accredited Senior Consultant (ASC)
Executive Summary Video

The Appleton Greene Accredited Consultant Service (ACS) for Change Strategy is provided by Mr. Chopra and provides clients with four cost-effective and time-effective professional consultant solutions, enabling clients to engage professional support over a sustainable period of time, while being able to manage consultancy costs within a clearly defined monthly budget. All service contracts are for a fixed period of 12 months and are renewable annually by mutual agreement. Services can be upgraded at any time, subject to individual client requirements and consulting service availability. If you would like to place an order for the Appleton Greene Change Strategy service, please click on either the Bronze, Silver, Gold, or Platinum service boxes below in order to access the respective application forms. A detailed information guide for this service is provided below and you can access this guide by scrolling down and clicking on the tabs beneath the service order application forms.
Client Telephone Conference (CTC)
If you have any questions or if you would like to arrange a Client Telephone Conference (CTC) to discuss this particular Unique Consulting Service Proposition (UCSP) in more detail, please CLICK HERE.
Consultant profile

Mr Chopra is an approved Senior Consultant at Appleton Greene and he has experience in management, finance and globalization. He has achieved a Bachelor of Commerce, is a Fellow Chartered Accountant and is an alumnus of Harvard Business School. He has industry experience within the following sectors: Banking & Financial Services; Consultancy; Energy; Manufacturing and Accountancy. He has had commercial experience within the following countries: India; United States of America; United Kingdom and Singapore, or more specifically within the following cities: New Delhi; New York NY; San Francisco CA; London and Singapore. His personal achievements include: NYSE listing for Azure Power – USD 136 mil; reduction of supply chain costs by over 20% – USD 40 mil; scaled operations by 20X in under 4 years; Global Finance Change Program at HSBC – re-engineering of global processes – 15% efficiency, rolled out a global GL and rated as top 100 finance leaders for 5 years running at HSBC. His service skills incorporate: change management; project management; internal controls & audits and business strategy.
To request further information about Mr. Chopra through Appleton Greene, please CLICK HERE.
---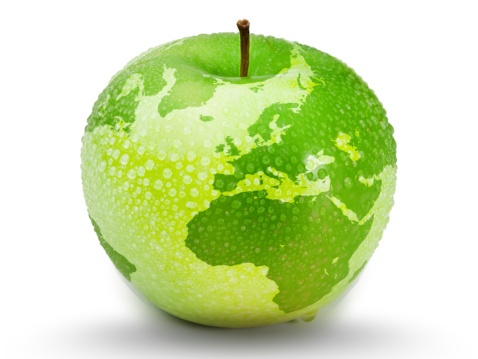 Executive summary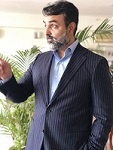 Change Strategy
The pace of business is accelerating, and companies must change in response. Yet 50-75% of change programs fail. Companies that implement change effectively give themselves a significant competitive edge by focusing on the factors that are essential to success: ensuring Executional Certainty; establishing effective sponsorship, governance, and a program management office (PMO); enabling the extended leadership team; and engaging the broader organization. Companies need a comprehensive, systematic approach to implementing change that focuses on the components that matter most.
Most companies understand that the ability to deliver bold change is increasingly critical to competitive advantage. That means more comprehensive—and more frequent—change programs. Many boards have appointed CEOs and senior executives with that explicit mandate, and almost all leaders recognize the need to take even successful enterprises to new levels of performance. But organizational change initiatives have a very low success rate and executives need to understand the stumbling blocks that cause transformation efforts to fail. Per some leading global surveys, two factors have increasingly become recognized as the leading causes of failed change initiatives a) A lack of clearly defined milestones and objectives to gauge progress; and b) A lack of, or insufficient commitment, by senior management. Success requires overcoming these challenges head-on, through a comprehensive and structured change effort that includes the right mix of processes, governance, metrics, and behaviors. Moreover, building superior and lasting change capabilities has become a competitive advantage. Companies that are ready, willing, and able to face the challenges of change initiatives are better equipped to manage new changes over time. A lack of clearly defined milestones and a lack of or insufficient commitment by senior management have increasingly become recognized as the leading causes of failed change initiatives.
---

Service Methodology
Methods used in successful change projects are all based on one fundamental insight: that major change will not happen easily for a long list of challenges as mentioned above. To be effective, a method designed to alter strategies, reengineer processes, or improve quality must address these challenges.
Therefore, for a change program to be successful following steps need to be undertaken: Creating a sense of urgency – driven by the management of the company, this is primarily the step where 'tone' is set at the top based on data which would be identifying major opportunities or potential challenges; Creating a guiding coalition/ team – it is important for the management then to identify a team of people with full autonomy and responsibility to make that change happen under the guidance of the management; Developing a vision and strategy for change – under this step that team through a workshop or a series of workshops identifies / defines the broad strategy / vision for change – depending on the scope of change this could either be to increase efficiency at a process level or entering / capturing new markets; Communicating the change vision – this is probably the most important step in the journey to' change' whereby, depending on the type of change (business, department/ function or process) the vision and strategy are effectively communicated to wider organization; Implementation road map and allocation of resources – a detailed implementation roadmap is prepared and 'rigor tested' to ensure that all the 'key implementation steps', risks, costs, performance indicators and timelines are agreed and implementation responsibilities fixed; Project management, ongoing reviews and celebration of small successes – Implementation is project managed using the 'implementation life cycle methodology' and periodic reviews are undertaken to ensure that all tasks are going as planned, costs are being managed to budget and risks are managed pro-actively. This will ensure that the 'change team' delivers as tasked; Project closure, learning and communication – project closure meetings are a key to developing a culture of change in the organization. Here not only are the successes, the near misses and learnings discussed by the project team, ongoing challenges are also discussed and new projects outlined. This ensures that 'managing change' becomes an ongoing process and becomes the DNA of the organization.
---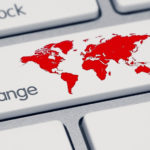 Service Options
Companies can elect whether they just require Appleton Greene for advice and support with the Bronze Client Service, for research and performance analysis with the Silver Client Service, for facilitating departmental workshops with the Gold Client Service, or for complete process planning, development, implementation, management and review, with the Platinum Client Service. Ultimately, there is a service to suit every situation and every budget and clients can elect to either upgrade or downgrade from one service to another as and when required, providing complete flexibility in order to ensure that the right level of support is available over a sustainable period of time, enabling the organization to compensate for any prescriptive or emergent changes relating to: Customer Service; E-business; Finance; Globalization; Human Resources; Information Technology; Legal; Management; Marketing; or Production.
---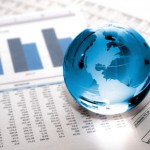 Service Mission
Change Management service will help companies ensure that the probability of success of their 'change agenda' increases significantly, with the use of a very well-articulated process. This process is rigorous enough to help companies assess measurable impact and risks & rewards as they go through this journey of change. The ambition of this service is for companies to move away from being reactive to change and to become pro-active to change by institutionalizing a culture of 'leading change' and not 'Managing Change'. An good example of this is a multi-billion $ finance change program that was initiated by one of the leading financial services companies in the world. The objective of the program was to move from archaic and often disjointed finance processes to a slick and smart business support function. This entailed a complete overhaul of the three elements of people, process and systems at a global scale.
The program was initiated at a global scale and four years into it and after spending close to USD 150 Mio, the company realized that the project was actually failing given that they had made incorrect choices of leadership for the program and had grossly underestimated the impact/ scale of change. Realizing this the senior management jolted the system by creating a 'sense of urgency' among the ranks and re-vamped the entire team, while scaling down the spend to a focused pilot in its North American operations. By doing this, they dramatically increased the probability of change by bringing a sense of urgency and scaling back their global ambitions till the time the 'pilot' was successful. This was a 'game changer' the company successfully rolled out the program Globally and managed change incrementally and on a 'business case' basis. As they moved away from the approach of throwing money at a 'big' change idea to a well-articulated and manageable change program, they were able to establish a globally cohesive 'finance function' at optimal cost. The function today has change from being a 'compliance' function to a 'business partner' in decision making.
---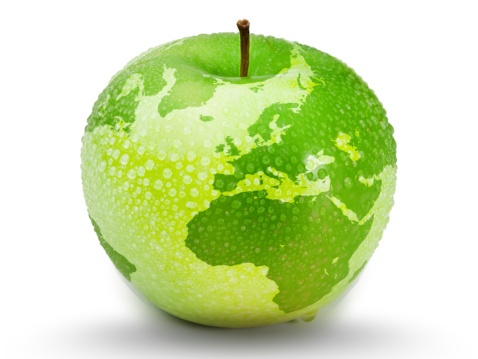 Service objectives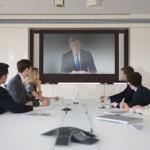 The following list represents the Key Service Objectives (KSO) for the Appleton Greene Change Strategy service.
Establishing Urgency
Large number of change projects fail because of complacency within the organisations. It is for the senior management of the organisation or function to identify this nuance and start creating a sense of urgency. This is often done by creating a 'crisis' and openly talking about it and its impact on the wider function or organisation examples of this should be to allow incurring a significant loss for a quarter based on current level of performance, re-vamp the incentive program by setting goals to external performance benchmarks comparable with past performance, stop senior management 'happy talk, and start showing the 'honest picture' and by using consultants to assess current level of performance objectively. Once a 'sense of urgency' is created, change agenda can easily be drawn and significant barriers be removed.
Creating Coalitions
This is one of the most fundamental steps in the process of 'leading effective change'. Under this objective a careful selection of coalition is done (in other words, a change team is established) and enabled. This is dependent on the type of change and its probable impact example being if change is for enabling a particular IT system used by a function, it is imperative to select senior people with both functional and IT expertise to be overseen by a manager who can 'lead change'. What is also important here is to establish a break from normal organisational hierarchies and provide adequate visibility to the project.
Focused Vision
Once the team is formed, it is important for the change lead to establish a focused vision and strategy for the change agenda. This should ideally be deliberated and articulated by the change team and seek buy-in from all the stakeholders. Once established, a proper communication strategy should be prepared to relay consistent and cohesive messaging across the organisation – this is to ensure that everybody knows why and what is being done and also to provide enough visibility to the change team, such that they can overcome the 'resistance to change' within the organisation. Ideally at this stage a broad implementation plan along with broad timelines should also be established and shared.
Implementation Plan
A detailed implementation plan is then prepared and stress tested with the change lead and team. This is to ensure that the entire vision/ strategy of change is broken down into manageable projects and business cases/ budgets are prepared and keep performance indicators are established. As we go along the journey of change, delta in the key performance indicators is measured to ensure that the program is 'on track' and risks are continuously identified and managed. To ensure that the implementation plan is complete in all respects, stress test is performed by independently deliberating the same and studying all the inter- dependencies. Plan is divided into smaller deliverables to ensure that continuous 'wins' are delivered that leads to a larger change.
Project Management
Last but not the least it is extremely important to establish an effective project management capability. This will ensure that the project progress is monitored, stakeholder communication managed, risks identified pro-actively and corrective actions taken. There are several tools that can be used to manage the Program Management Office and will depend on the size and scale of the change projects.
---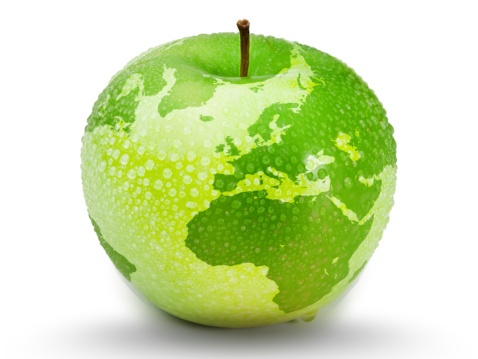 Testimonials
---

Azure Power
"Mr. Chopra delivered an overall savings of over US40 mio by aggregating items to be procured, entering into strategic contracts using economies of scale. The entire supply chain process for solar industry in India is now modelled around demand aggregation both for material and key services driving significant cost savings for developers."
---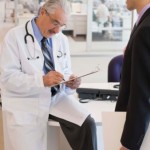 Manufacturing
"Successful growth on a global scale is determined by the quality of strategic partnering or strategic alliance management. Appleton Greene has been a real find in terms of corporate training services because their flexibility and international coverage makes them a valuable asset to have."
A quotation taken from a client reference within the Manufacturing industry.
---

HSBC
"Mr. Chopra was a part of the Global Change Management Team which delivered a new Finance Centre of Excellence by aggregating and migrating similar global processes under one roof. Processes were then re-engineered thereby delivering a two tier savings, first around labor arbitrage and other by making the processes more efficient – overall saving of approximately 15% was delivered."
---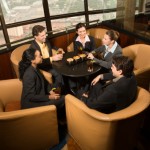 Consultancy
"It is definitely a major advantage that Appleton Greene is able to provide tangible products to their clients. It is easy for clients to identify with their services, they can see them, understand them and engage with them. Appleton Greene tenaciously sticks to what they know and do best, corporate training. This ensures that there is never any conflict of interests."
A quotation taken from a client reference within the Consultancy industry.
---
More detailed achievements, references and testimonials are confidentially available to clients upon request.
---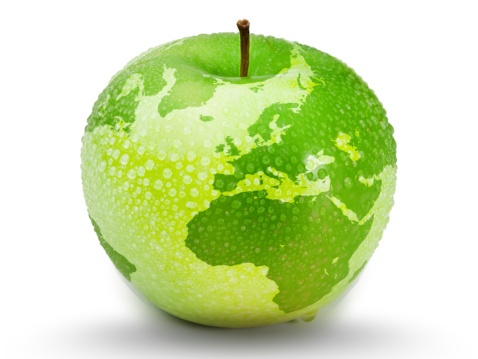 Industries
This service is primarily available to the following industry sectors: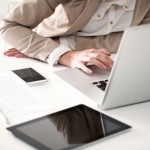 Energy
The United States is a leader in the production and supply of energy, and is one of the world's largest energy consumers. U.S. energy companies produce oil, natural gas, renewable fuels, as well as electricity from clean energy sources such as wind, solar, and nuclear power. U.S. energy companies further transmit, distribute, and store energy through complex infrastructure networks that are supported by emerging products and services such as smart grid technologies. Growing consumer demand and world class innovation – combined with a competitive workforce and supply chain capable of building, installing, and servicing all energy technologies – make the United States one of the world's most attractive markets with total investment in the U.S. energy sector at $280 billion.
The United States is home to a thriving renewable energy industry, with globally competitive firms in all technology subsectors, including the wind, solar, geothermal, hydropower, biomass, and biofuels sectors. Today, the United States produces more geothermal energy than any other country (2,542MW); more biomass power than any other country (14,278 MW); enjoys the second largest wind industry (82,735 MW); the third largest hydropower industry (80,244 MW); and the fourth largest solar industry (41,825 MW). The International Renewable Energy Agency (IRENA) projects that by 2030, the share of renewables in the total U.S. energy mix could reach 27 percent (including almost 50 percent of electricity generation). This would mean an increase from 134 GW of renewable energy in 2010 to over 700 GW in just two decades. Even with less optimistic scenarios, the capacity is expected to double by 2030. On this trajectory, the United States already had the second highest new investment in the world in 2016, with nearly 23GW of added renewable energy capacity and $100 billion in clean energy transactions according to Bloomberg New Energy Finance. In 2016, while clean energy investments continued to slump in Europe and Brazil, the United States accounted for 20 percent of the world's total new renewable energy investment.
With access to abundant natural resources, the pellet and ethanol industries are also increasing their capacity – particularly to serve overseas markets. America's ethanol industry is the largest and most efficient in the world, incorporating technological innovations to produce over 15 billion gallons of ethanol annually. In addition, the industry is expanding to new markets. During 2016, the U.S. ethanol industry exported an estimated 1 billion gallons of ethanol – around 7 percent of its total production – to markets around the world. Investment opportunities also exist for the development of advanced biofuels utilizing new technologies and feedstocks, particularly in the aviation sector. U.S. wood pellet manufacturers can now produce over 13 million metric tons of pellets annually. Much of the production has been added in recent years to export to Europe. In 2016, over 4.7 million metric tons were exported and new pellet mills have been brought online to meet the growing demand.
For the first time in nearly two decades, the United States produced more oil domestically than it imported from foreign sources, and the United States is now the number-one natural gas producer in the world. Despite low prices for crude oil and natural gas, the United States remains a major source of growth in oil and gas exploration and development, especially in shale and ultra deep-water resources. U.S. companies are safely and responsibly developing our energy resources while advancing cleaner forms of energy, such as natural gas. U.S. companies have developed advanced and cost-competitive techniques for extracting hydrocarbons from shale and hard to reach offshore oil and gas deposits, altering the U.S. oil and gas sector and the domestic energy landscape. These techniques have allowed many U.S. producers to remain competitive even with low international crude oil and natural gas prices. Allowing U.S. producers to export crude oil as well as liquefied natural gas (LNG) has made the U.S. sector even more competitive. U.S.-produced crude oil can now reach global markets and compete with other major oil exporting countries. U.S. companies also exported LNG from the lower-48 states for the first time in 2016, sending shipments to major markets around the world.
As global oil and gas prices rise, production from U.S. shale formations is projected to increase substantially. In addition to shale, offshore oil and gas resources in the U.S. Gulf of Mexico and Alaska are highlighted as part of a five-year leasing program for high-resource areas under the U.S. Outer Continental Shelf Oil and Gas Leasing Program for 2017-2022, which is under development by the Bureau of Ocean Energy Management within the U.S. Department of Interior.
The United States operates the most nuclear reactors, has the largest installed nuclear power capacity, and generates the most nuclear power in the world. Nearly 20 percent of U.S. electricity is produced at 99 nuclear reactors in 31 states. By 2021, new nuclear reactors are expected to come online, and license applications exist for 20 additional new reactors. Subsectors of the civil nuclear industry are represented by companies that produce nuclear components (reactors, nuclear monitoring instruments, boilers, heat exchangers, industrial valves, instrument modules, insulation, economizers for boilers, pumps and other reactor parts), nuclear fuel (uranium mining, conversion, enrichment, fuel assembly fabrication, and spent fuel storage), nuclear engineering and construction (site preparation, materials and equipment procurement, and construction), and nuclear advisory services (consulting on nuclear-related regulatory policies, human resources, and infrastructure; legal services; and operations and program management services). The international civil nuclear marketplace is estimated at more than $500‐740 billion during the next decade and has the potential to generate more than $100 billion in U.S. exports and thousands of new jobs.
The market for achieving greater energy efficiency in the United States is large and growing. Combined financing and investment in building, industrial, and supply side energy efficiency doubled in 2012, exceeding $15 billion in funds. Existing policies, such as Federal appliance standards, along with other Federal and State policies, and market forces are drivers of energy efficiency in the United States.
The United States is an international leader in the development and deployment of smart grid technologies and services. The smart grid subsector is defined by the electric grid equipment and services required for the modernization of distribution and transmission systems, as well as the information and communication technologies (ICT) that support a fully networked grid and enable two-way communications and electric flows. This sector is gaining a renewed focus on investment. Reasons for increased investment include reliability enhancement, connecting to renewables, demand shifts, cost increases, and market reforms that create more options for independent generators and as such require new connections to transmission systems. This includes a strong interest from U.S. utilities to address the potential effects of distributed energy resources. Since 2009, investment in the modernization of America's electricity infrastructure has increased dramatically, in large part due to the nearly $8 billion in 99 public-private Smart Grid Investment Grant (SGIG) projects involving more than 200 electric utilities. These projects have helped push the deployment of smart meters to more than 40 percent of the country's 144.51 million electricity consumers. In addition to public-private programs like the SGIG, investor-owned utility investment in grid modernization continues to rise. For example, since 2001 investor-owned utility transmission system investment grew at a compound annual growth rate of over 20 percent reaching almost $20 billion.
---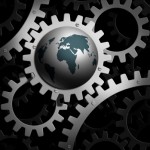 Manufacturing
The U.S. manufacturing industry employed 12.4 million people in March 2017, generating output (nominal GDP) of $2.2 trillion in Q3 2016, with real GDP of $1.9 trillion in 2009 dollars. The share of persons employed in manufacturing relative to total employment has steadily declined since the 1960s. Employment growth in industries such as construction, finance, insurance and real estate, and services industries played a significant role in reducing manufacturing's overall share of U.S. employment. In 1990, services surpassed manufacturing as the largest contributor to overall private industry production, and then the finance, insurance and real estate sector surpassed manufacturing in 1991. Since the entry of China into the World Trade Organization in December 2001, the decline in manufacturing jobs has accelerated. The U.S. goods trade deficit (imports greater than exports) with China was approximately $350 billion in 2016. The Economist reported in January 2017 that manufacturing historically created good paying jobs for workers without a college education, particularly for men. Unions were strong and owners did not want to risk strikes in their factories due to large capital investments. Such jobs are much less available in the post-1990 era in the U.S. and other developed countries, leading to calls to bring those jobs back from overseas, establish protectionism, and reduce immigration. Manufacturing continues to evolve, due to factors such as information technology, supply chain innovations such as containerization, companies un-bundling tasks that used to be in one location or business, reduced barriers to trade, and competition from low-cost developing countries such as China and Mexico.
---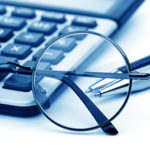 Banking & Financial Services
Financial services are the economic services provided by the finance industry, which encompasses a broad range of businesses that manage money, including credit unions, banks, credit-card companies, insurance companies, accountancy companies, consumer-finance companies, stock brokerages, investment funds, individual managers and some government-sponsored enterprises. Financial services companies are present in all economically developed geographic locations and tend to cluster in local, national, regional and international financial centers such as London, New York City and Tokyo.
Assets of the largest 1,000 banks in the world grew by 6.8% in the 2008/2009 financial year to a record US$96.4 trillion while profits declined by 85% to US$115 billion. Growth in assets in adverse market conditions was largely a result of recapitalization. EU banks held the largest share of the total, 56% in 2008/2009, down from 61% in the previous year. Asian banks' share increased from 12% to 14% during the year, while the share of US banks increased from 11% to 13%. Fee revenue generated by global investment banking totaled US$66.3 billion in 2009, up 12% on the previous year.
The changing economic environment has a significant impact on banks and thrifts as they struggle to effectively manage their interest rate spread in the face of low rates on loans, rate competition for deposits and the general market changes, industry trends and economic fluctuations. It has been a challenge for banks to effectively set their growth strategies with the recent economic market. A rising interest rate environment may seem to help financial institutions, but the effect of the changes on consumers and businesses is not predictable and the challenge remains for banks to grow and effectively manage the spread to generate a return to their shareholders.
The management of the banks' asset portfolios also remains a challenge in today's economic environment. Loans are a bank's primary asset category and when loan quality becomes suspect, the foundation of a bank is shaken to the core. While always an issue for banks, declining asset quality has become a big problem for financial institutions.
There are several reasons for this, one of which is the lax attitude some banks have adopted because of the years of "good times." The potential for this is exacerbated by the reduction in the regulatory oversight of banks and in some cases depth of management. Problems are more likely to go undetected, resulting in a significant impact on the bank when they are discovered. In addition, banks, like any business, struggle to cut costs and have consequently eliminated certain expenses, such as adequate employee training programs.
Banks also face a host of other challenges such as ageing ownership groups. Across the country, many banks' management teams and board of directors are ageing. Banks also face ongoing pressure by shareholders, both public and private, to achieve earnings and growth projections. Regulators place added pressure on banks to manage the various categories of risk. Banking is also an extremely competitive industry. Competing in the financial services industry has become tougher with the entrance of such players as insurance agencies, credit unions, cheque cashing services, credit card companies, etc.
---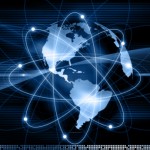 Consultancy
The consulting industry provides professional advice in a variety of specialized fields, including management, IT, human resources, environmental regulations and real estate, among many others. In 2016, the global consulting market was worth more than 250 billion U.S. dollars. The management consultant sector, which generally advises organizations on how to improve their performance, had an expected market size of over 130 billion U.S. dollars in the same year. According to consultants employed by reputable firms, the most prestigious consulting firm in the United States in 2016 was McKinsey & Company. The New York City-based management consulting company received a score of 9.03 out of ten for prestige. Other consulting firms in the top ten prestigious companies included the "Big Four" accountancy and auditing firms Deloitte, PricewaterhouseCoopers, EY (Ernst & Young) and KPMG. Deloitte placed the highest out of the four. Headquartered in New York, Deloitte is a professional services company specializing in auditing, tax, consulting, enterprise risk and financial advisory. In 2016, the company's revenue reached approximately 37 billion U.S. dollars – almost a third of which came from consulting. The best-rated consulting firm to work for in the United States in 2016 was Bain & Company. Based in Boston, Massachusetts, Bain & Company is considered one of the leading three management consulting firms together with McKinsey & Company and The Boston Consulting Group.
Over the past years the global consulting market has booked year on year growth, although growth rates differ between the more mature markets and emerging economies. With a total value of around $250 billion, the global consulting sector is one of the largest and most mature markets within the professional services industry. An analysis of the past five decades shows that the development of the consultancy industry is closely tied to the developments of the global economy. In times of flourishing economic conditions, organisations enjoy higher revenues and budgets, a setting which paves the way for higher spending on consultants. Vice versa, economic downturns typically sees organisations shrink their spending behaviour, which leads to budget cuts of, among, others, consulting expenditures. Between the 1970s up the 1990s the global consulting market grew every single year, despite the two recession periods (early 1970s and 1973-1975), fueled by high demand for strategic services and operational management. In 2002 the sector for the first time in decades faced a contraction, followed by an even larger downturn between 2009 and 2011, in the slipstream of the global financial crisis.
---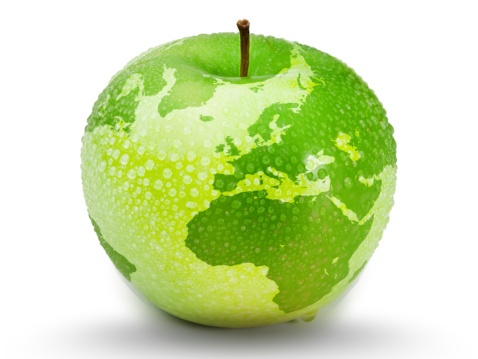 Locations
This service is primarily available within the following locations: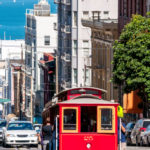 San Francisco CA
San Francisco is a popular international tourist destination, and the industry itself has become the backbone of the San Francisco economy. The city is renowned for a number of its unique characteristics like its chilly summer fog, steep rolling hills and eclectic mix of Victorian and modern architecture. Its notable landmarks including the Golden Gate Bridge, cable cars, and Chinatown are just a few of its recognizable features. The city is also a principal banking and finance center, and the home to more than 30 international financial institutions. The city is home to the University of California, San Francisco, which is entirely dedicated to graduate education in health and biomedical sciences as well as the University of California, Hastings College of the Law, San Francisco State University, the City College of San Francisco and the University of San Francisco.
San Francisco has a diversified service economy, with employment spread across a wide range of professional services, including financial services, tourism, and (increasingly) high technology. In 2012, approximately 25% of workers were employed in professional business services; 16% in government services; 15% in leisure and hospitality; 11% in education and health care; and 9% in financial activities. In 2015, GDP in the five-county San Francisco metropolitan area was $431.7 billion. Additionally, in 2015 the San Jose-San Francisco-Oakland combined statistical area had a GDP of $758.5 billion, ranking 3rd among CSAs, and ahead of all but 16 countries. San Francisco's per capita personal income in 2015 was $117,680 adjusted for inflation, ranking 12th among 3,007 U.S. Counties.
---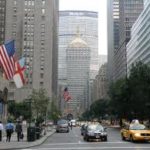 New York NY
The economy of New York City encompasses the largest municipal as well as regional economy in the United States. Anchored by Wall Street, in Lower Manhattan, New York City has been characterized as the world's premier financial center and is home to the New York Stock Exchange and NASDAQ, the world's largest stock exchanges by market capitalization and trading activity. In 2012, the New York City Metropolitan Statistical Area generated a gross metropolitan product (GMP) of over US$1.33 trillion, while the Combined Statistical Area produced a GMP of over US$1.55 trillion, both ranking first nationally by a wide margin and being roughly equivalent to the GDP of South Korea. The city's economy accounts for the majority of the economic activity in the states of New York and New Jersey.
Manhattan is the leading center of banking, finance, and communication in the United States and is the location of the New York Stock Exchange (NYSE) on Wall Street. Many of the world's largest corporations locate their home offices in Manhattan. Manhattan contained over 500 million square feet (46.5 million m2) of office space in 2015, making it the largest office market in the United States, while Midtown Manhattan, with nearly 400 million square feet (37.2 million m2) in 2015, is the largest central business district in the world. New York City is distinctive for its high concentrations of advanced service sector firms in fields such as law, accountancy, banking and management consultancy, and is the top global center for the advertising industry, which is metonymously referred to as "Madison Avenue"; while Silicon Alley, metonymous for New York's broad-spectrum high technology sphere, continues to expand.
The financial, high technology, real estate, insurance, and health care industries form the basis of New York's economy. The city is also the most important center for mass media, journalism and publishing in the United States, and is the preeminent arts center in the country. Creative industries such as digital media, advertising, fashion, design and architecture account for a growing share of employment, with New York City possessing a strong competitive advantage in these industries. Manufacturing, although declining, remains consequential.
---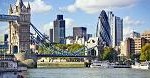 London UK
London, the capital city of the United Kingdom, is the world's leading financial centre for international business and commerce and is one of the "command centres" for the global economy. The economy of London is dominated by service industries, particularly financial services and associated professional services, which have strong links with the economy in other parts of the United Kingdom and internationally. According to the Brookings Institution, in 2011 London had the fifth largest metropolitan economy in the world. By way of comparison, London's economy is roughly the same size as that of Sweden or Iran. With an estimated 8,615,246 residents in 2015, London is the most populous region, urban zone and metropolitan area in the United Kingdom. London generates approximately 22 per cent of the UK's GDP. 841,000 private sector businesses were based in London at the start of 2013, more than in any other region or country in the UK. 18 per cent are in the professional, scientific and technical activities sector while 15 per cent are in the construction sector. Many of these are small and medium-sized enterprises.
London's largest industry remains finance, it is the largest financial exporter in the world which makes a significant contribution to the UK's balance of payments. In the 2017 Global Financial Centres Index, London was ranked as having the most competitive financial center in the world, alongside cities such as New York City, Singapore, Hong Kong, Tokyo, San Francisco, Chicago, Sydney, Boston, and Toronto. The City of London is home to exchanges, banks, brokers, investment managers, pension funds, hedge funds, private equity firms, insurance companies and reinsurance markets. London is notable as a centre of international finance where foreign participants in financial markets come to deal with one another. It is also home to the Bank of England, the second oldest central bank in the world, and the European Banking Authority, although the latter is expected to move following the Brexit referendum of 2016. Other key institutions are Lloyd's of London for insurance, the Baltic Exchange for shipping.
London is also a leading global centre for professional services. Many different types of professional service providers are located in the city including the big four accountants and major management consulting firms. London is the headquarters for four of the world's six largest law firms and is a leading international centre for legal services.
---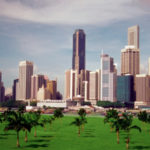 Singapore SG
The economy of Singapore is a highly developed free-market economy. Singapore's economy has been ranked as the most open in the world, 7th least corrupt, most pro-business, with low tax rates (14.2% of Gross Domestic Product, GDP) and has the third highest per-capita GDP in the world in terms of Purchasing Power Parity (PPP). APEC is headquartered in Singapore. Government-linked companies play a substantial role in Singapore's economy, which are owned through the sovereign wealth fund Temasek Holdings, which holds majority stakes in several of the nation's largest companies, such as Singapore Airlines, SingTel, ST Engineering and MediaCorp. The Singaporean economy is a major Foreign Direct Investment (FDI) outflow financier in the world. Singapore has also benefited from the inward flow of FDI from global investors and institutions due to its highly attractive investment climate and a stable political environment. Exports, particularly in electronics, chemicals and services including Singapore's position as the regional hub for wealth management provide the main source of revenue for the economy, which allows it to purchase natural resources and raw goods which it lacks. Moreover, water is scarce in Singapore therefore water is defined as a precious resource in Singapore along with the scarcity of land to be treated with land fill of Pulau Semakau. Singapore has limited arable land, meaning that Singapore has to rely on the agrotechnology park for agricultural production and consumption. Human resources is another vital issue for the health of the Singaporean economy. The economy of Singapore ranks 2nd overall in the Scientific American Biotechnology ranking in 2014, with the featuring of Biopolis.
Singapore could thus be said to rely on an extended concept of intermediary trade to Entrepôt trade, by purchasing raw goods and refining them for re-export, such as in the wafer fabrication industry and oil refining. Singapore also has a strategic port which makes it more competitive than many of its neighbours in carrying out such entrepot activities. Singapore's trade to GDP ratio is among the highest in the world, averaging around 400% during 2008–11. The Port of Singapore is the second-busiest in the world by cargo tonnage. In addition, Singapore's port infrastructure and skilled workforce, which is due to the success of the country's education policy in producing skilled workers, is also fundamental in this aspect as they provide easier access to markets for both importing and exporting, and also provide the skill(s) needed to refine imports into exports. Singapore's government promotes high levels of savings and investment through policies such as the Central Provident Fund, which is used to fund its citizen's healthcare and retirement needs. Singapore's savings rates have remained among the highest in the world since the 1970s. Most companies in Singapore are registered as private limited-liability companies (commonly known as "private limited companies"). A private limited company in Singapore is a separate legal entity, and shareholders are not liable for the company's debts beyond the amount of share capital they have contributed.
To preserve its international standing and further its economic prosperity in the 21st century, Singapore has taken measures to promote innovation, encourage entrepreneurship and re-train its workforce. Also, to attract foreign talent, Singaporean government issues Employment Pass (EP) under three categories viz. P1 Employment Pass for those individuals with monthly income of $8,000 and up, P2 Employment Pass for individuals with monthly income of $4,500–7,999 and Q1 Employment Pass individuals with a monthly income of at least $3,000. The Ministry of Manpower (Singapore) (MoM) oversees the matter related to immigration of workers. These measures aim to boost Singapore's productivity, so that Singapore remains competitive and ready for the challenges of an information-driven global economy.
---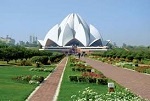 New Delhi IN
New Delhi is the largest commercial city in northern India. It has an estimated net State Domestic Product (FY 2010) of ₹1,595 billion (US$25 billion) in nominal terms and ~₹6,800 billion (US$110 billion) in PPP terms. As of 2013, the per capita income of Delhi was Rs. 230000, second highest in India after Goa. GSDP in Delhi at the current prices for 2012–13 is estimated at Rs 3.88 trillion (short scale) against Rs 3.11 trillion (short scale) in 2011–12. Connaught Place, one of North India's largest commercial and financial centres, is located in the northern part of New Delhi. Adjoining areas such as Barakhamba Road, ITO are also major commercial centres. Government and quasi government sector was the primary employer in New Delhi. The city's service sector has expanded due in part to the large skilled English-speaking workforce that has attracted many multinational companies. Key service industries include information technology, telecommunications, hotels, banking, media and tourism.
The 2011 World Wealth Report ranks economic activity in New Delhi at 39, but overall the capital is ranked at 37, above cities like Jakarta and Johannesburg. New Delhi with Beijing shares the top position as the most targeted emerging markets retail destination among Asia-Pacific markets. The Government of National Capital Territory of Delhi does not release any economic figures specifically for New Delhi but publishes an official economic report on the whole of Delhi annually. According to the Economic Survey of Delhi, the metropolis has a net State Domestic Product (SDP) of Rs. 830.85 billion (for the year 2004–05) and a per capita income of Rs. 53,976($1,200). In the year 2008–09 New Delhi had a Per Capita Income of Rs. 116,886 ($2,595).It grew by 16.2% to reach Rs. 135,814 ($3,018) in 2009–10 fiscal. New Delhi's Per Capita GDP (at PPP) was at $6,860 during 2009–10 fiscal, making it one of the richest cities in India. The tertiary sector contributes 78.4% of Delhi's gross SDP followed by secondary and primary sectors with 20.2% and 1.4% contribution respectively. The gross state domestic product (GSDP) of Delhi at current prices for the year 2011–12 has been estimated at Rs 3.13 trillion (short scale), which is an increase of 18.7 per cent over the previous fiscal.
---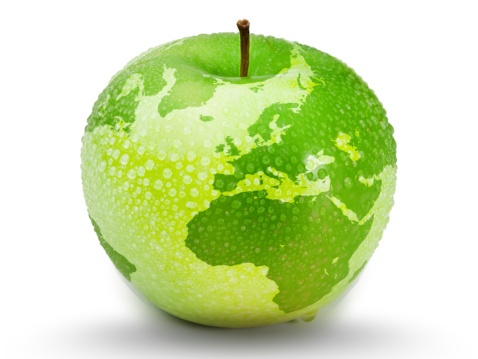 Clients
This service's current clients or employers include:

HSBC Bank Plc
HSBC is one of the world's largest banking and financial services organisations. With around 3,900 offices in both established and emerging markets, we aim to be where the growth is, connecting customers to opportunities, enabling businesses to thrive and economies to prosper, and, ultimately, helping people to fulfil their hopes and realise their ambitions. The Bank serves around 38 million customers worldwide through our four Global Businesses: Retail Banking and Wealth Management, Commercial Banking, Global Banking and Markets, and Global Private Banking. Our network covers 67 countries and territories in Europe, Asia, the Middle East and Africa, North America and Latin America. Listed on the London, Hong Kong, New York, Paris and Bermuda stock exchanges, shares in HSBC Holdings Plc are held by more than 203,000 shareholders in 132 countries and territories.
---

Azure Power Global
We developed India's first utility scale solar power project in 2009. Since then, we lowered levelized cost of energy through value engineering, operational research and efficient financial strategy to deliver cost-efficient energy for our customers. Our electricity prices are insulated from the volatility of commodity prices. We also guarantee the electricity production of our solar power plants to our customers. Market Leadership: We have a first mover advantage from the construction of India's first private utility scale solar photovoltaic power plant in 2009 as well as the implementation of the first megawatt scale rooftop smart city initiative in 2013. Additionally, our strong track record in policy and project development across utility scale, commercial rooftop and micro-grids projects has helped us gain a leading market share in India. Reliable And Scalable: As the first developer and operator of utility scale solar assets in India, we believe that we are a well-established brand that has grown alongside the rapidly growing Indian solar market since 2009. We have proven to be a reliable developer with successful and expedient execution of our development pipeline. We believe we have become one of the largest solar developers and operators in India. In-House Epc And O&M Expertise: Our in-house EPC capabilities enhance our ability to be flexible with our choice of technology, which allows us to choose high quality equipment while optimizing the combination of total solar project cost and yield. Our in-house O&M capabilities maximize project yield and performance through proprietary system monitoring and adjustments. With the continual innovation in our EPC and O&M capabilities, we are able to offer cost-efficient solutions to all our customers. Superior Technical And Execution Capabilities: We have developed proprietary systems that significantly reduce the time it takes to design, finance, commission, operate and maintain projects. Our lean and efficient execution expertise facilitates completion of our plants ahead of contracted completion dates, enables us to easily scale our operations without significant increases to headcount, and allows us to construct several projects in parallel without compromising on efficiency. Long Term Community Support: We partner with local communities when we embark on a new project. We hire from local communities and generally lease land that has few alternative uses, providing local communities with a stream of discretionary cash flow without displacing alternative businesses. As a result we are able to build long term community relationships, which allows us to improve our time of completion. Economic development also drives local power demand. Strong Management: Our strong management team has proven execution capabilities globally. Our senior leadership team and board of directors include widely recognized experts in solar energy, energy finance and public policy, with track records of building successful businesses.
---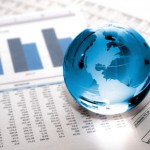 Ernst & Young
At EY, we are committed to building a better working world — with increased trust and confidence in business, sustainable growth, development of talent in all its forms, and greater collaboration. We want to build a better working world through our own actions and by engaging with like-minded organizations and individuals. This is our purpose — and why we exist as an organization. Running through our organization is a strong sense of obligation to serve a number of different stakeholders who count on us to deliver quality and excellence in everything we do. We want to use our global reach and scale to convene the conversation about the challenges facing economies and the capital markets. When business works better, the world works better. We are the most globally integrated professional services organization – in our mindset, actions and structure. Our commitment to entrepreneurs, in both emerging and developed economies around the world, helps drive growth, empower innovation, and ensure that we're working with more of tomorrow's global leaders, today. Our people and clients tell us that our diverse workforce and culture brings out the right results in our people and our business.
---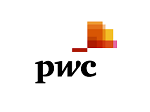 PricewaterhouseCoopers
With offices in 157 countries and more than 223,000 people, we are among the leading professional services networks in the world. We help organisations and individuals create the value they're looking for, by delivering quality in assurance, tax and advisory services. Some facts about PwC: In FY16, PwC firms provided services to 422 companies in the Fortune Global 500; 58,081 people joined PwC firms around the world in FY16 and for the year ending 30 June 2016, PwC's gross revenues were US$35.9 billion, up 7% on the previous year.
PricewaterhouseCoopers – Click Here
---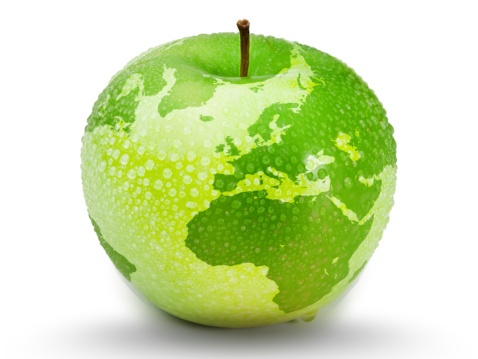 Benefits
Management
Change agenda
Clear vision
Resource allocation
Risk management
Effective implementation
Measurable metrics
Budget performance
Project management
Investment return
Effective communication
Information Technology
Re-engineering
Efficiency & effectiveness
Management reporting
Predictability
Accuracy
Solution development
Incident resolution
Rigorous testing
N/A
N/A
Finance
Efficiency
Cost management
Resource allocation
Case preparation
Standardisation
Effective compliance
Investment return
Standardised processes
Measurable metrics
N/A
Bronze Service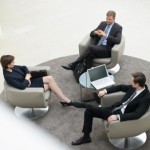 Monthly cost: USD $1,500.00
Time limit: 5 hours per month
Contract period: 12 months
Bronze service includes:
01. Email support
02. Telephone support
03. Questions & answers
04. Professional advice
05. Communication management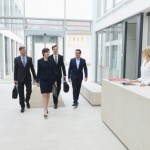 SERVICE DESCRIPTION
The Bronze Client Service (BCS) for Change Strategy provides clients with an entry level option and enables client contacts to become personally acquainted with Mr. Chopra over a sustainable period of time. We suggest that clients allocate up to a maximum of 5 Key Employees for this service. Your Key Employees can then contact the consultant via email, whenever they feel that they need specific advice or support in relation to the consultant's specialist subject. The consultant will also be proactive about opening and maintaining communications with your Key Employees. Your Key Employees can list and number any questions that they would like to ask and they will then receive specific answers to each and every query that they may have. Your Key Employees can then retain these communications on file for future reference. General support inquiries will usually receive replies within 48 hours, but please allow a period of up to 10 business days during busy periods. The Bronze Client Service (BCS) enables your Key Employees to get to know their designated Appleton Greene consultant and to benefit from the consultant's specialist skills, knowledge and experience.
---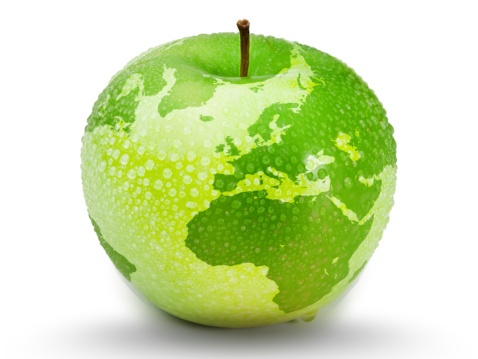 Silver Service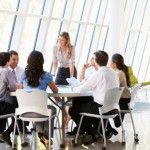 Monthly cost: USD $3,000.00
Time limit: 10 hours per month
Contract period: 12 months
Bronze service plus
01. Research analysis
02. Management analysis
03. Performance analysis
04. Business process analysis
05. Training analysis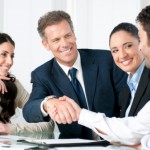 SERVICE DESCRIPTION
The Silver Client Service (SCS) for Change Strategy provides more time for research and development. If you require Mr. Chopra to undertake research on your behalf, or on behalf of your Key Employees, then this would understandably require more time and the Silver Client Service (SCS) accommodates this. For example, you may want your consultant to undertake some research into your management, performance, business, or training processes, with a view towards providing an independent analysis and recommendations for improvement. If any research and development, or business analysis is required, then the Silver Client Service (SCS) is for you.
---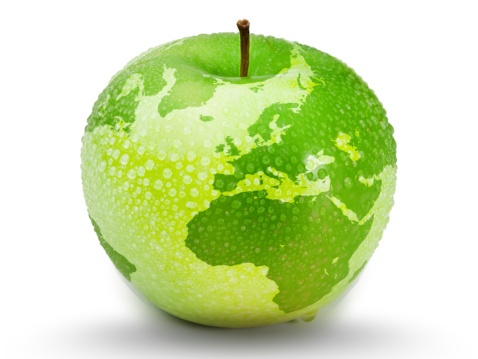 Gold Service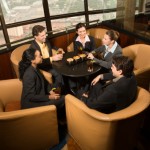 Monthly cost: USD $4,500.00
Time limit: 15 hours per month
Contract period: 12 months
Bronze/Silver service plus
01. Management interviews
02. Evaluation and assessment
03. Performance improvement
04. Business process improvement
05. Management training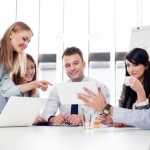 SERVICE DESCRIPTION
The Gold Client Service (GCS) for Change Strategy is intended for more detailed evaluation and assessment, that may require your Key Employees to have monthly meetings or interviews with Mr. Chopra. These meetings and interviews can be conducted over the telephone, Skype, or by video conference if required. The consultant can also attend your business premises, an Appleton Greene office, or another mutually beneficial location, but please note that clients are responsible for the costs of any disbursements separately, including travel and accommodation. This service enables you to integrate the specific skills, knowledge and experience of your designated consultant into your Key Employee management team. The Gold Client Service (GCS) can also incorporate training workshops, business presentations and external meetings with customers, suppliers, associations, or any other business-related stakeholders.
---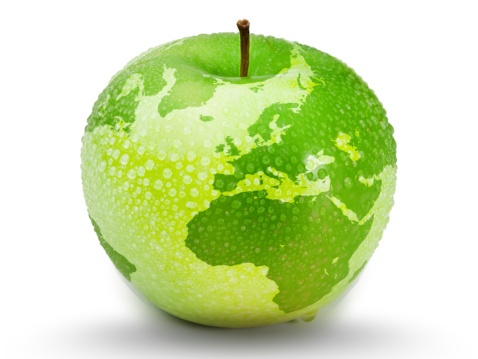 Platinum Service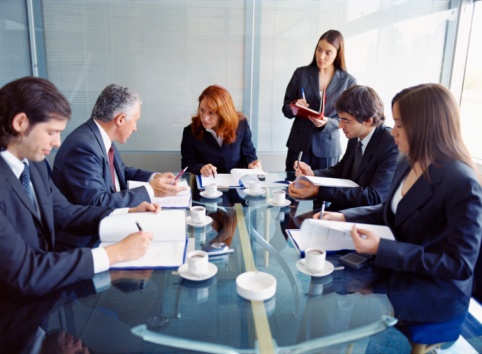 Monthly cost: USD $6,000.00
Time limit: 20 hours per month
Contract period: 12 months
Bronze/Silver/Gold service plus
01. Project planning
02. Project development
03. Project implementation
04. Project management
05. Project review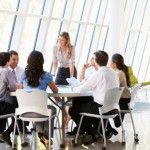 SERVICE DESCRIPTION
The Platinum Client Service (PCS) for Change Strategy is our flagship service and will be required if you need Mr. Chopra to facilitate the planning, development, implementation, management, or review of a particular project relating to his specialist subject, which would obviously require more time and dedication. This service enables you to reserve up to 12.5% of the consultant's working month and provides a more hands-on service as and when required. If you need more time than this, then this can always be arranged, subject of course to the consultant's ongoing availability. The benefit of having an external consultant involved in projects is they provide an independent perspective and are not influenced by internal politics, day-to-day responsibilities, or personal career interest. They provide objectivity, specific knowledge, skills and experience and will be entirely focused upon the tasks at hand. The Platinum Client Service (PCS) will provide your organization with a valuable resource as and when you need it.
---